Twist hairstyles for men go by many names: two-strand twists, rope twists, Sengalese twists, Havana twists, Marley twists, and probably some more. All of these twist outs are protective styles that are gentle on the scalp and work really well to grow hair out.
These are all two-strand twists but they can be very different. Twists are formed by boxes or triangles and hang loose, like box braids. The boxes can be bigger or smaller, creating thicker or thinner twists. Keep in mind that smaller twists will last longer. Many twist styles are natural but if you need a boost of length or volume, lots of men add extensions too.
Some other ways to wear twists are flat twists that are twisted flat to the scalp, like cornrows. Short single or two-strand twists can be starter dreads or established dreadlocks can be twisted together. And two-strand twists can be twisted together for added texture and fullness.
All of these twist outs Check out these short, medium, and long ways to wear twist hair for men.
Twist Hair For Men
The most common twist outs for men are medium length. Here are 5 ways to get the look. At this length, low and mid fades are covered by hair but also keep the look lighter weight.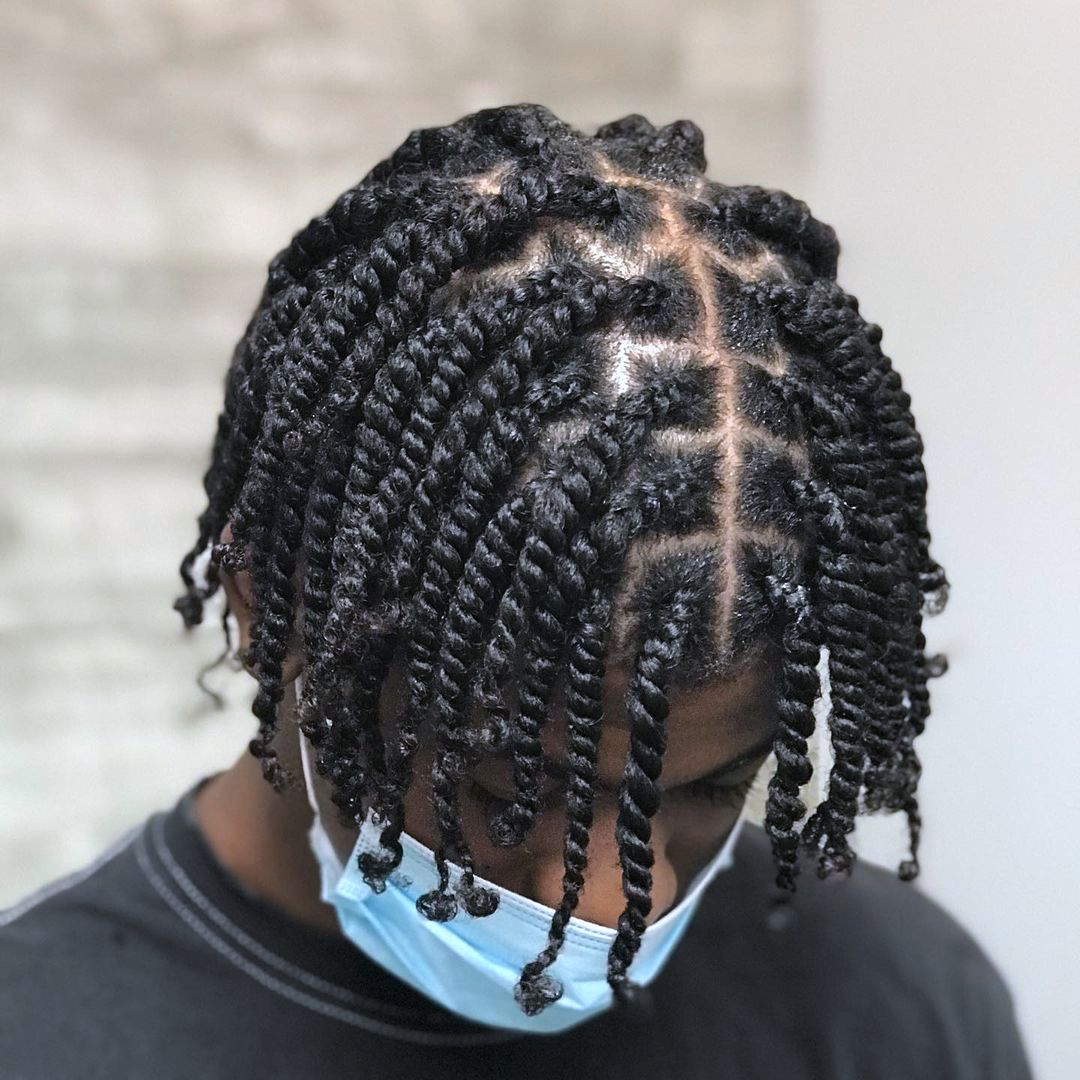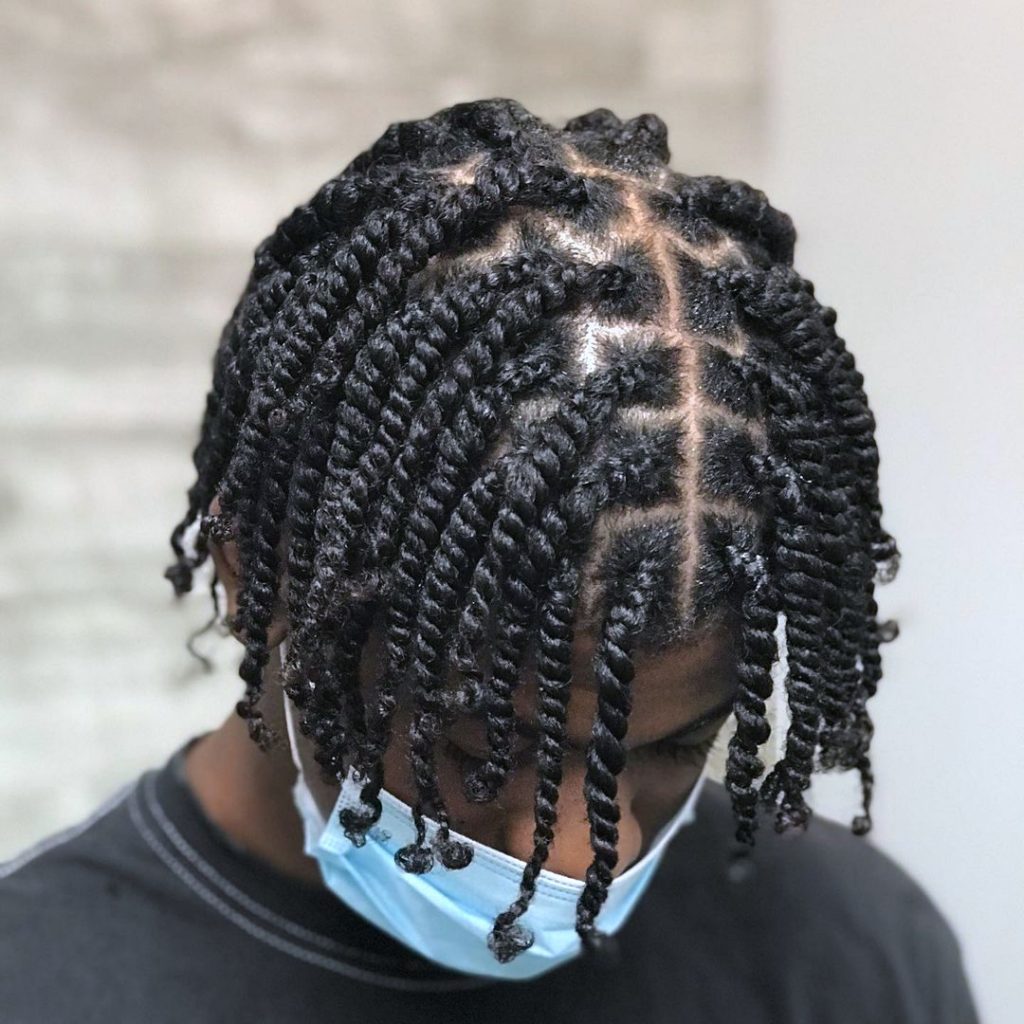 This is so clean cut with little boxes and tight twists.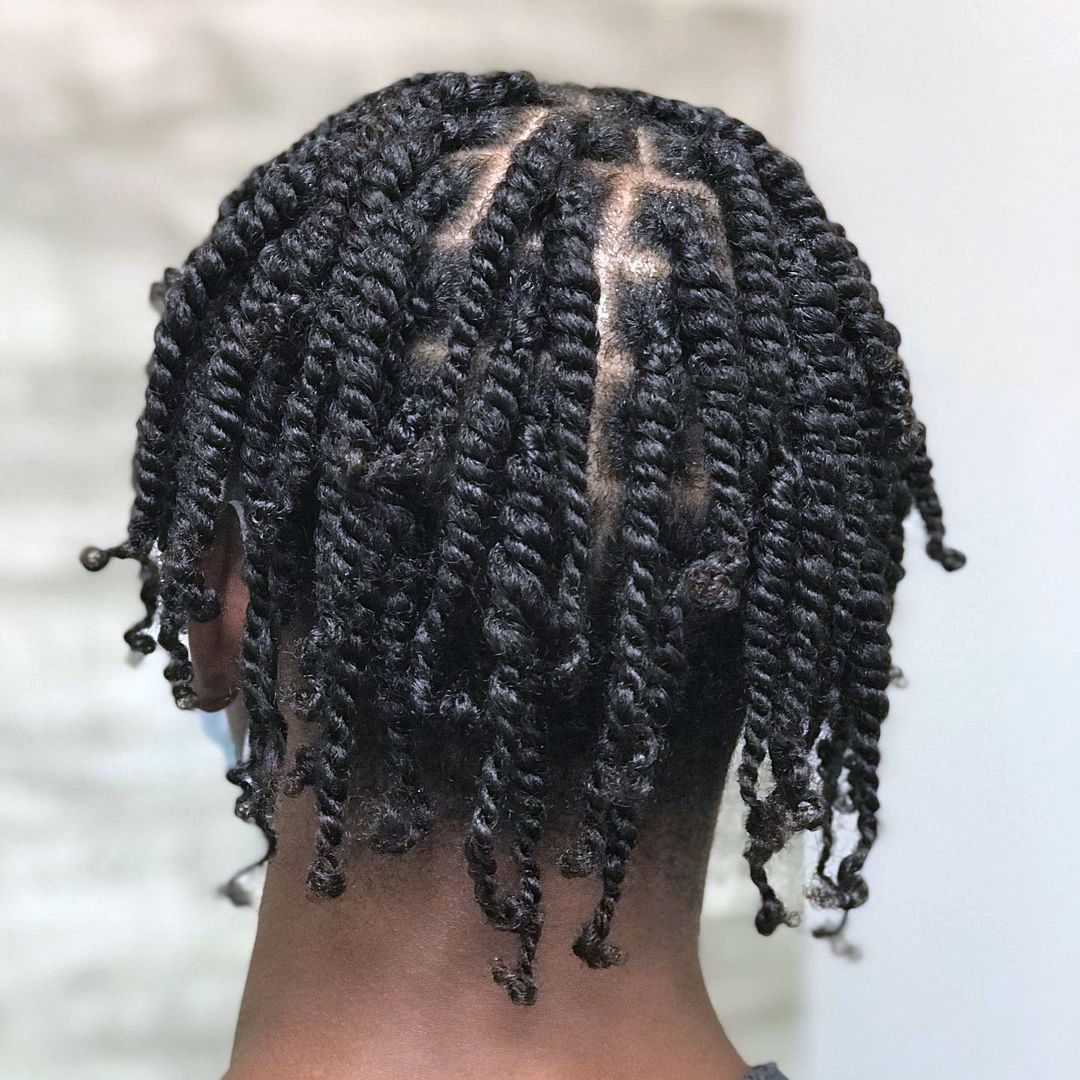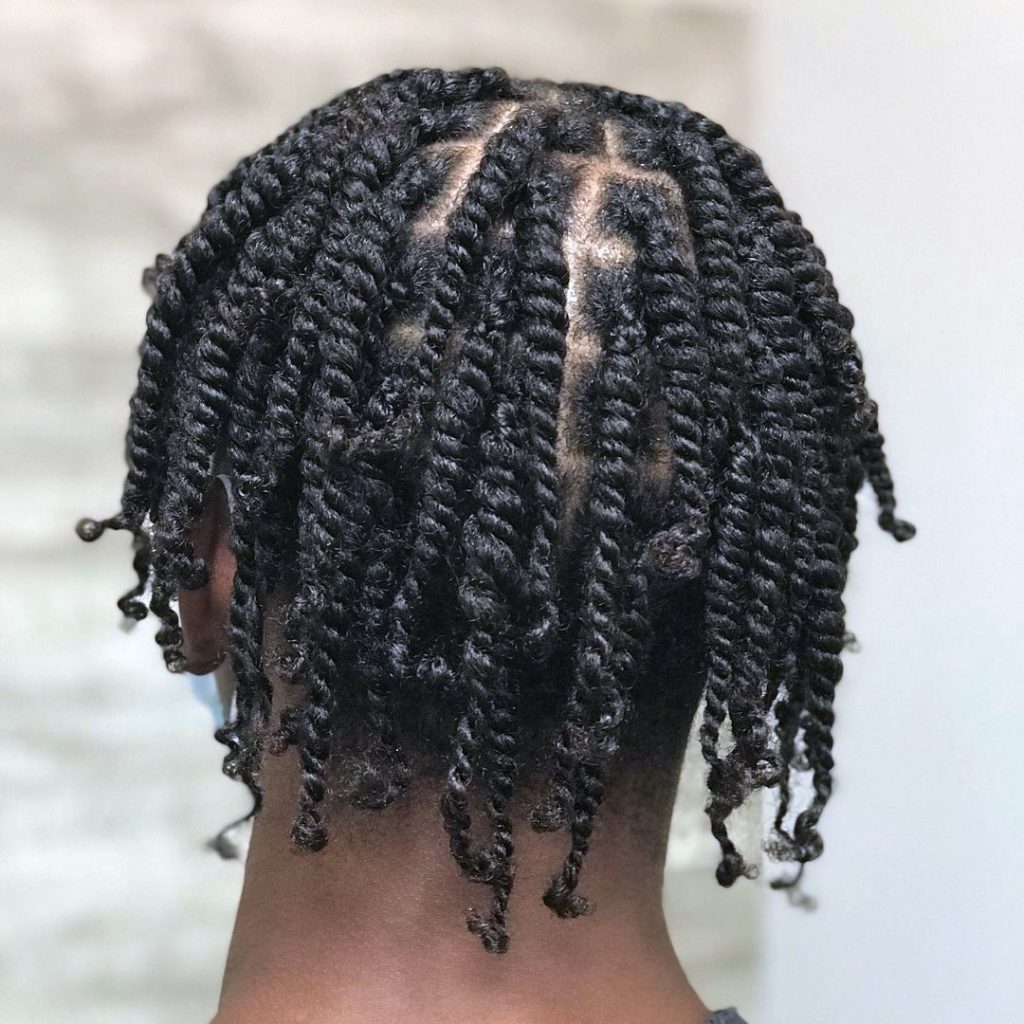 The same twist out from the back with a faded neckline.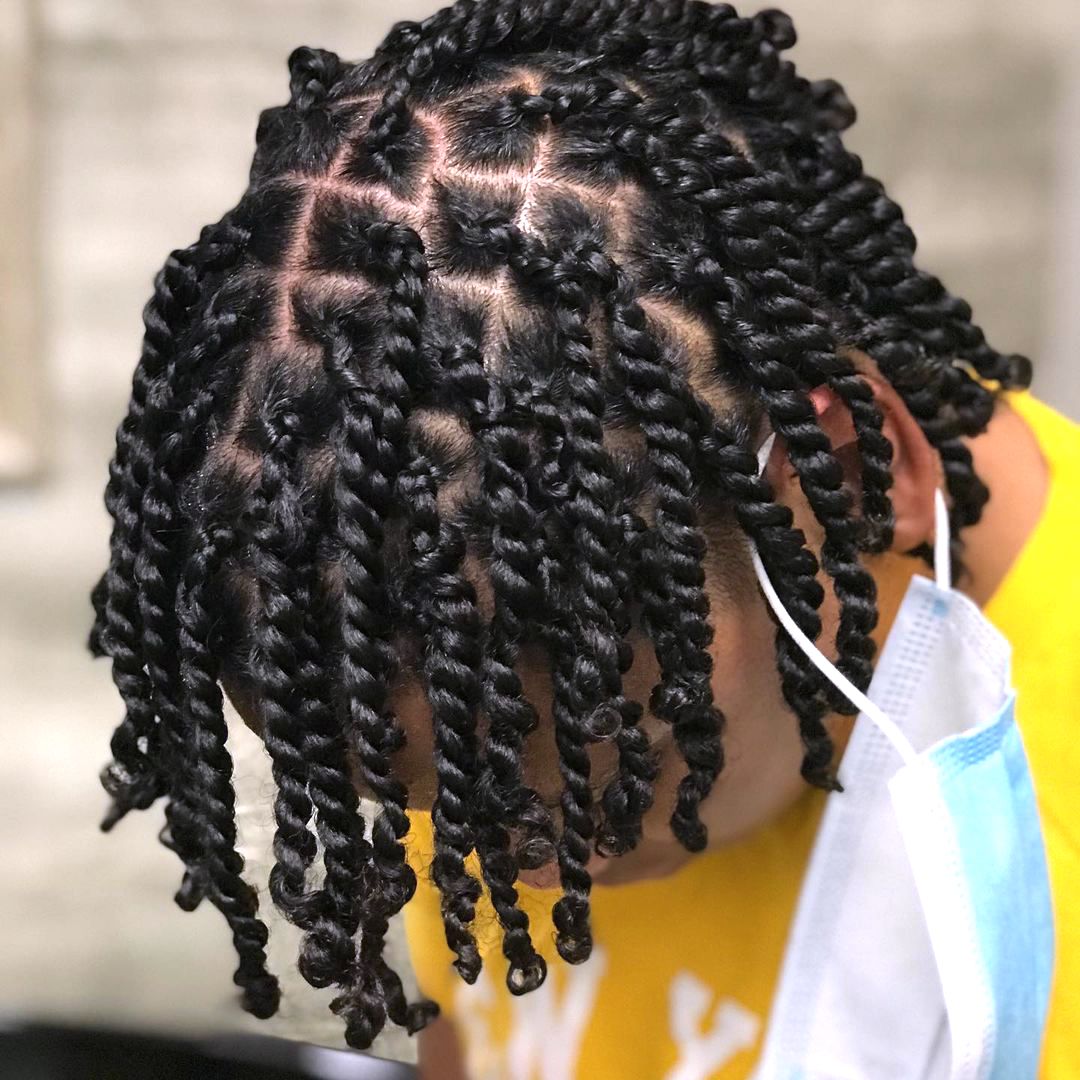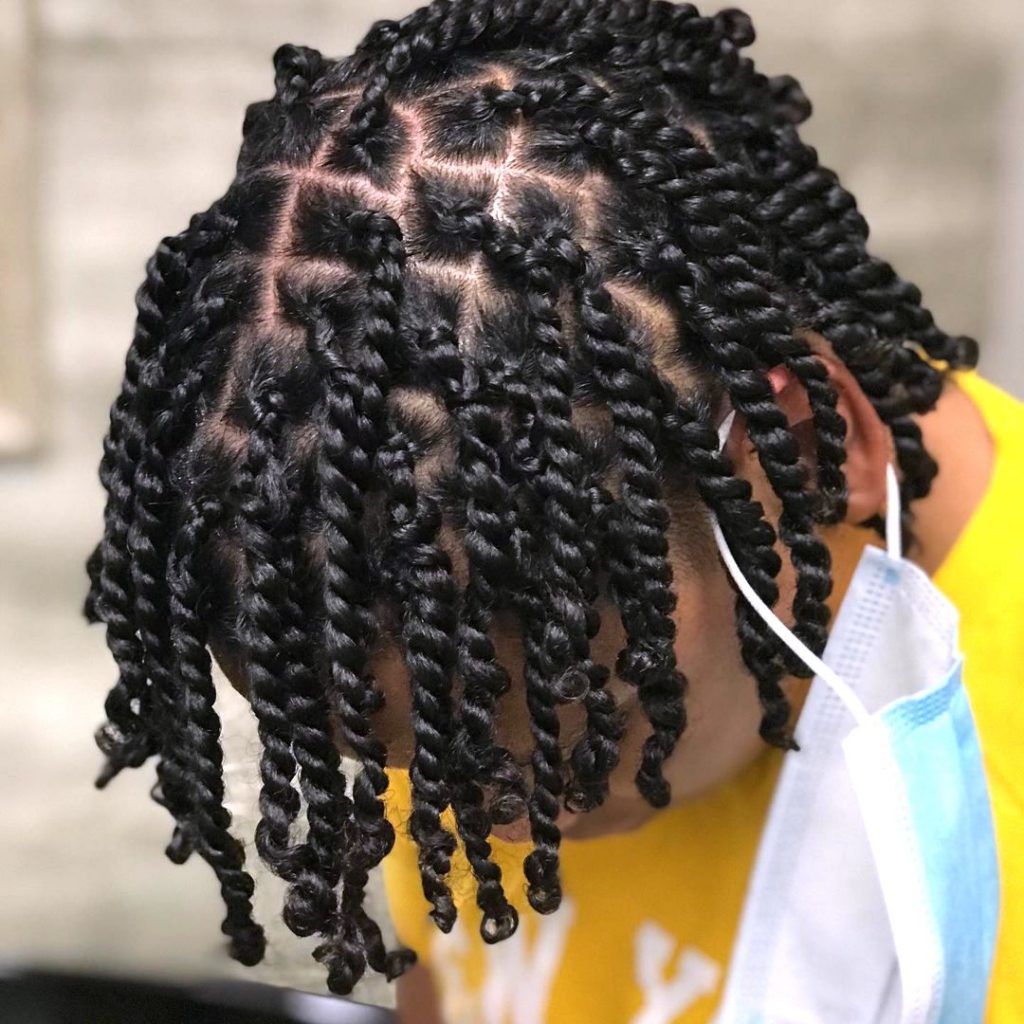 Add extra hair for thicker twists and smaller box sections.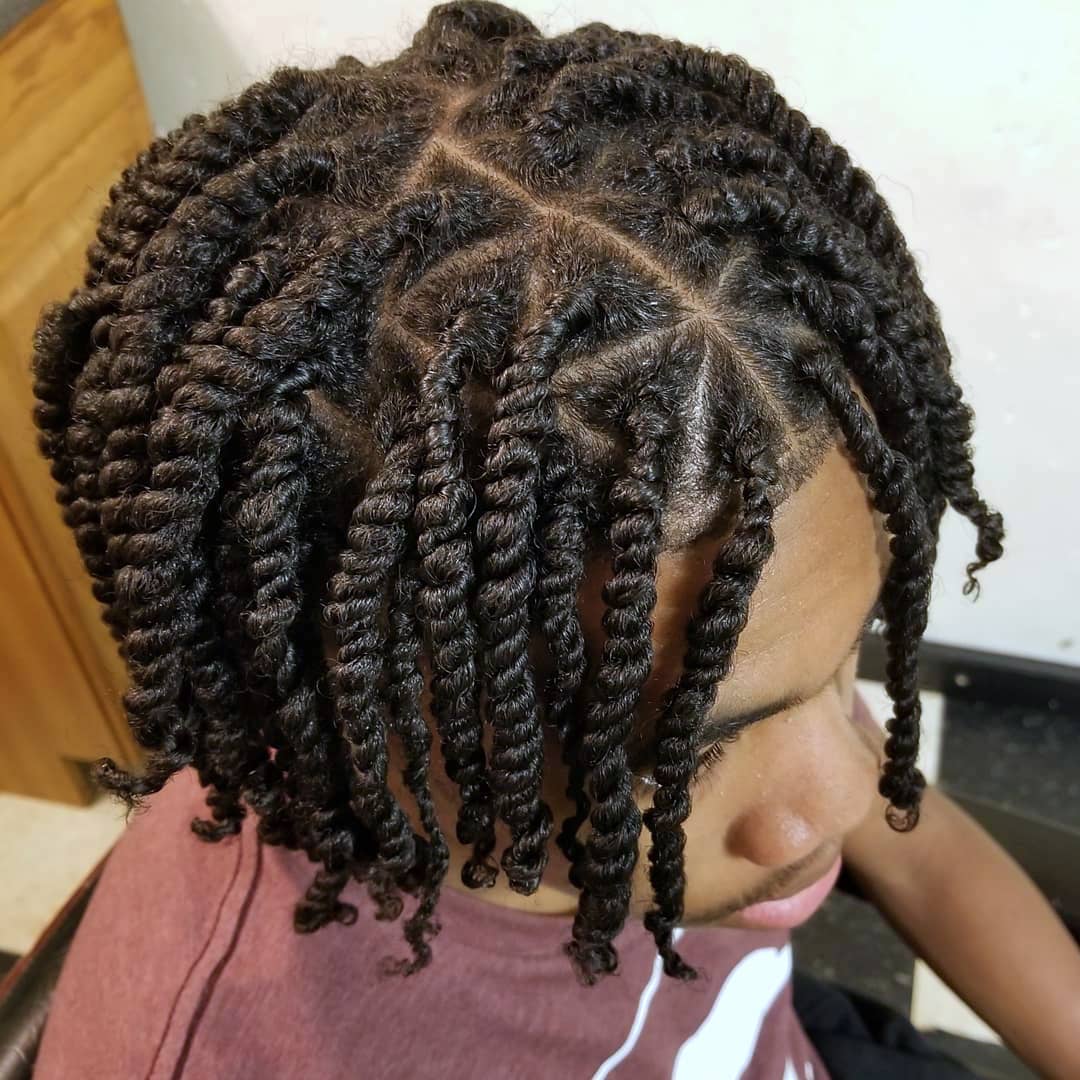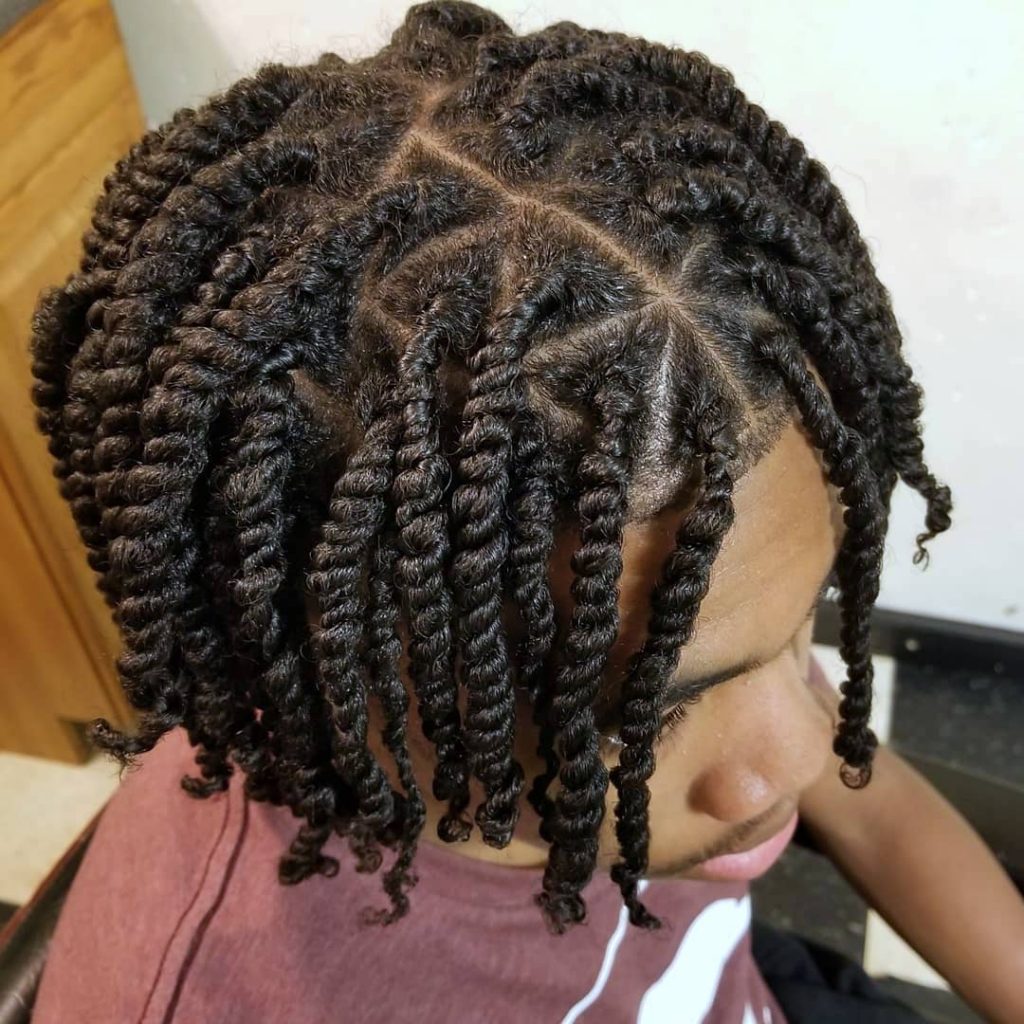 For something different, try these triangle twists.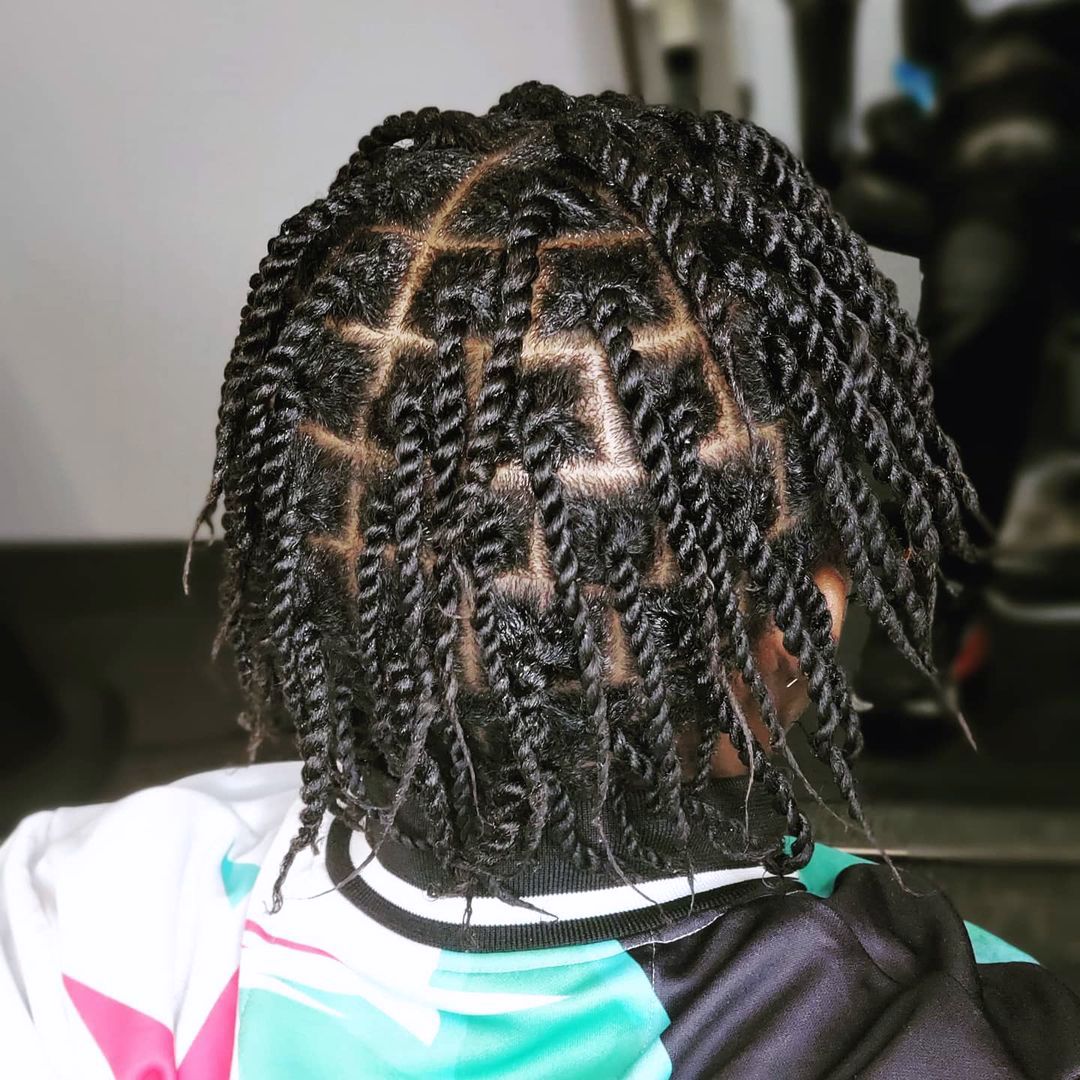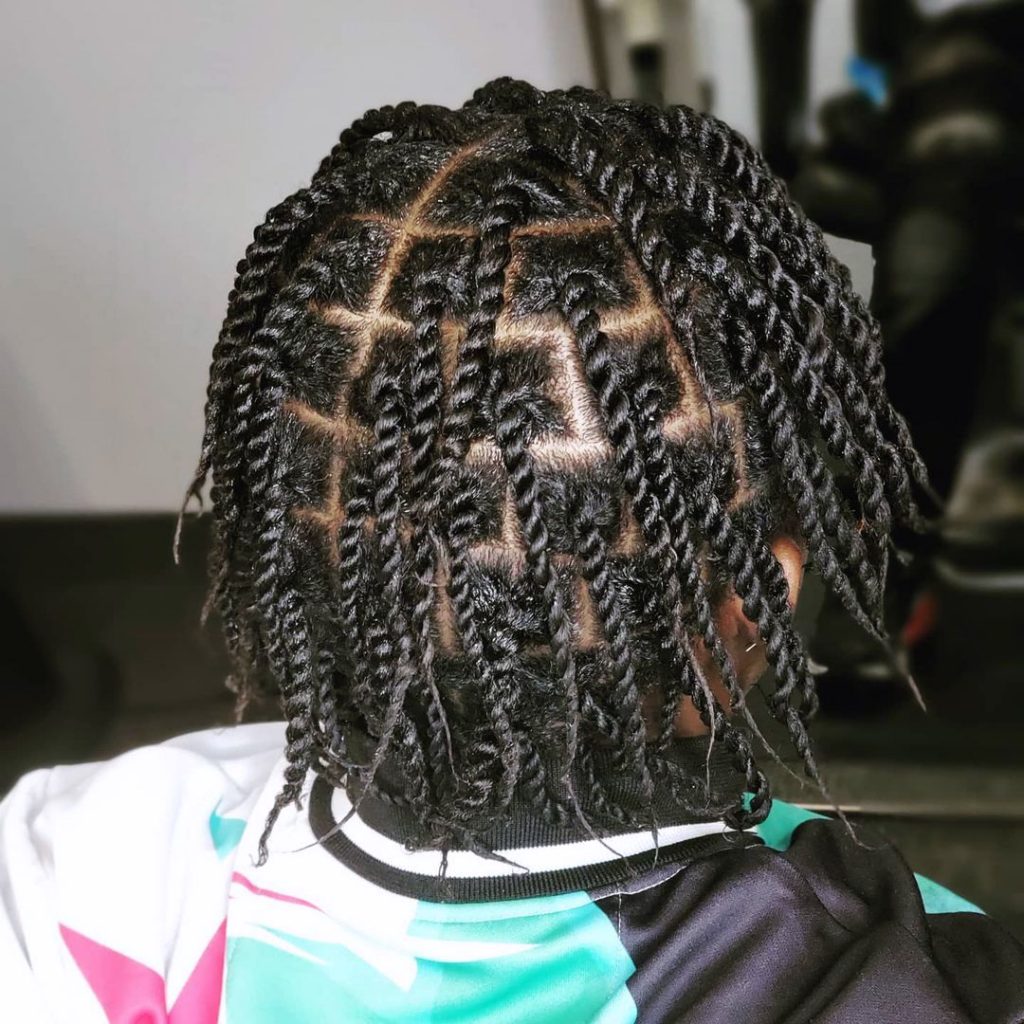 Twists are a great style for Black boys too.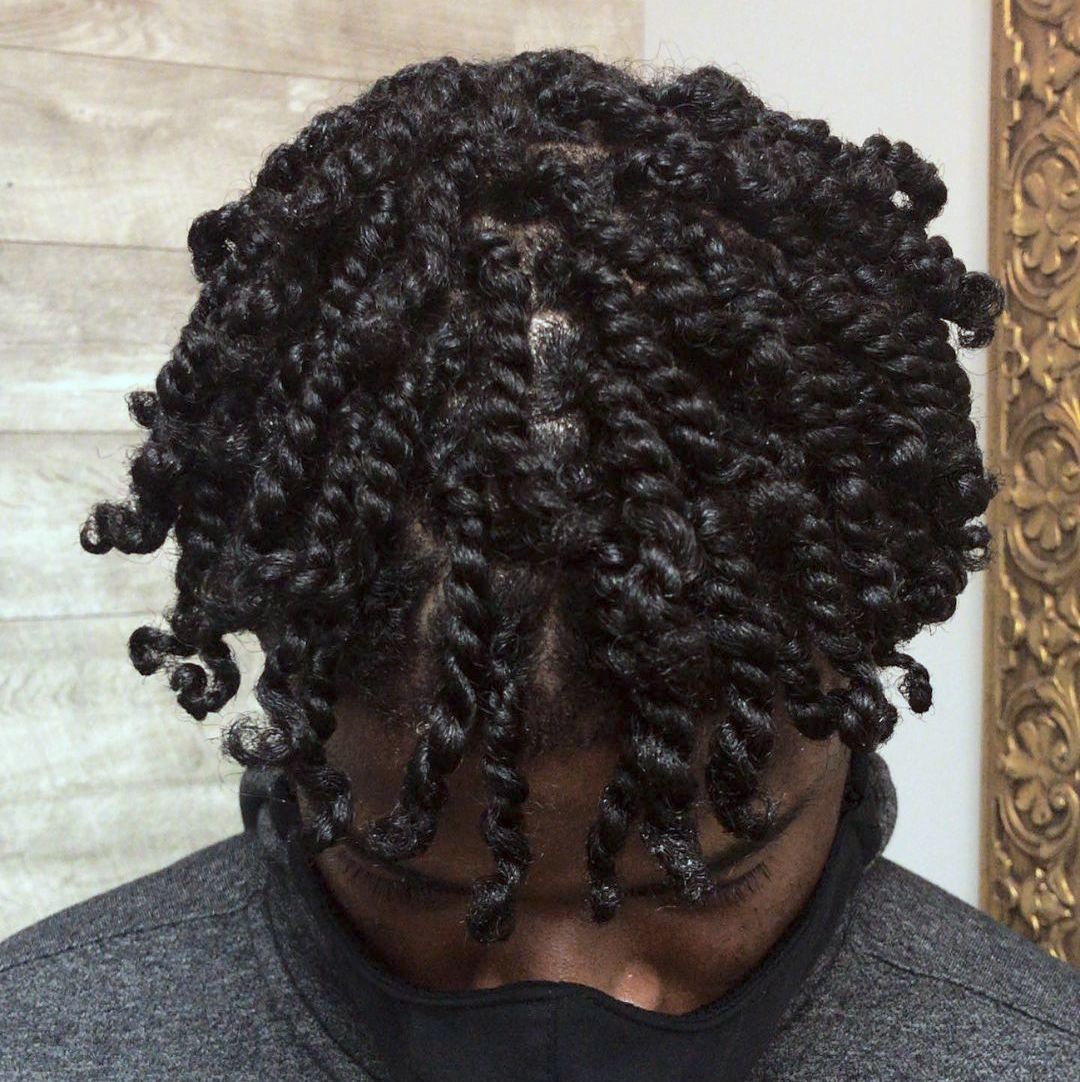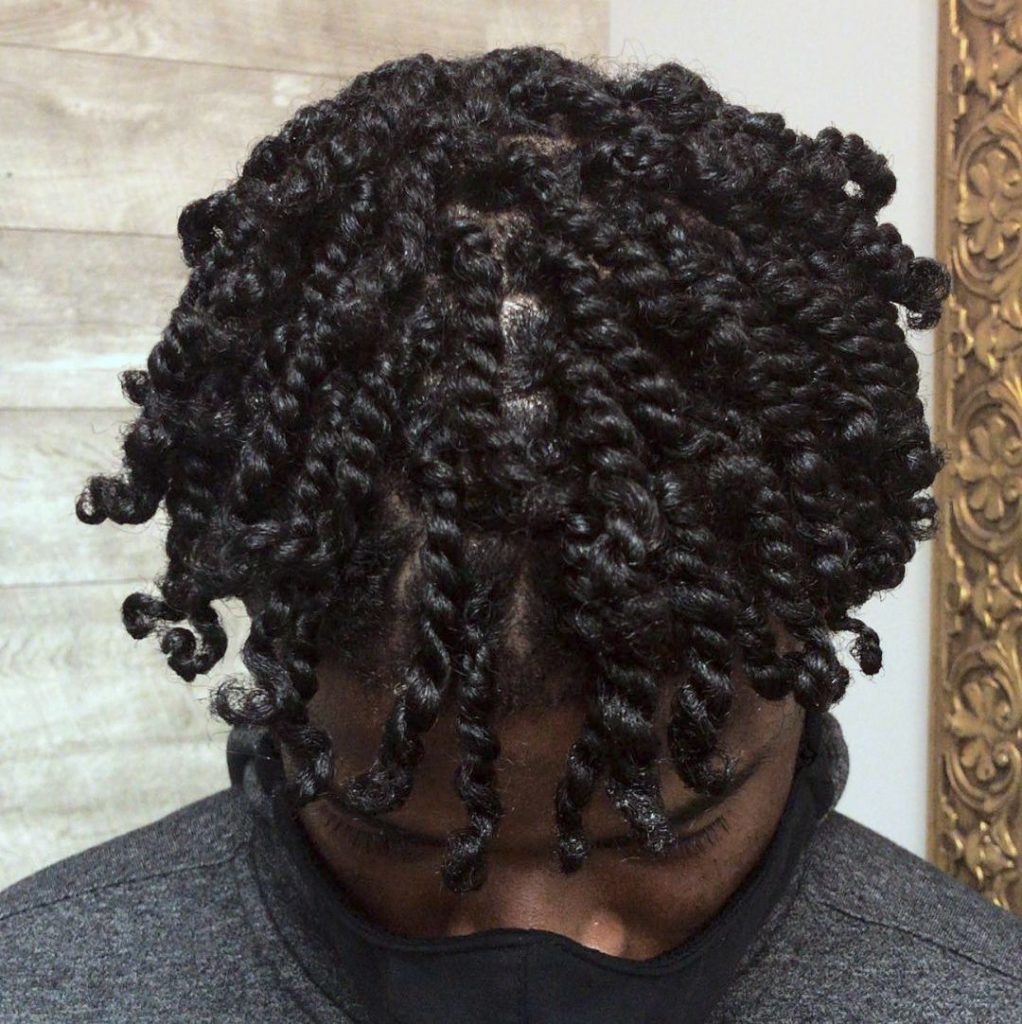 Extra hair may be required for these ultra thick and juicy and twists but it sure looks good.
Two-Strand Twist + Short Hair
Short hair can be twisted too. If hair is too short, add some extra hair.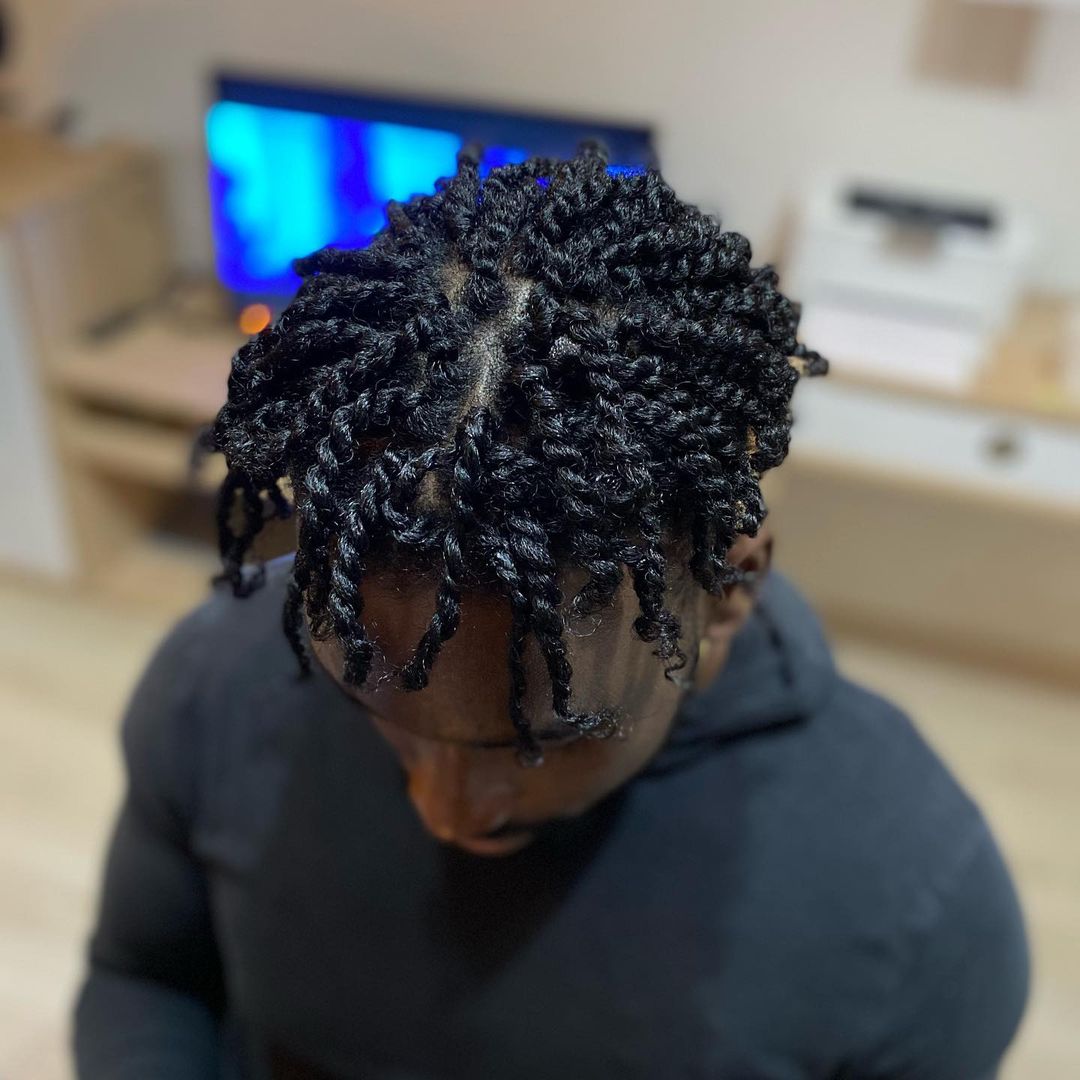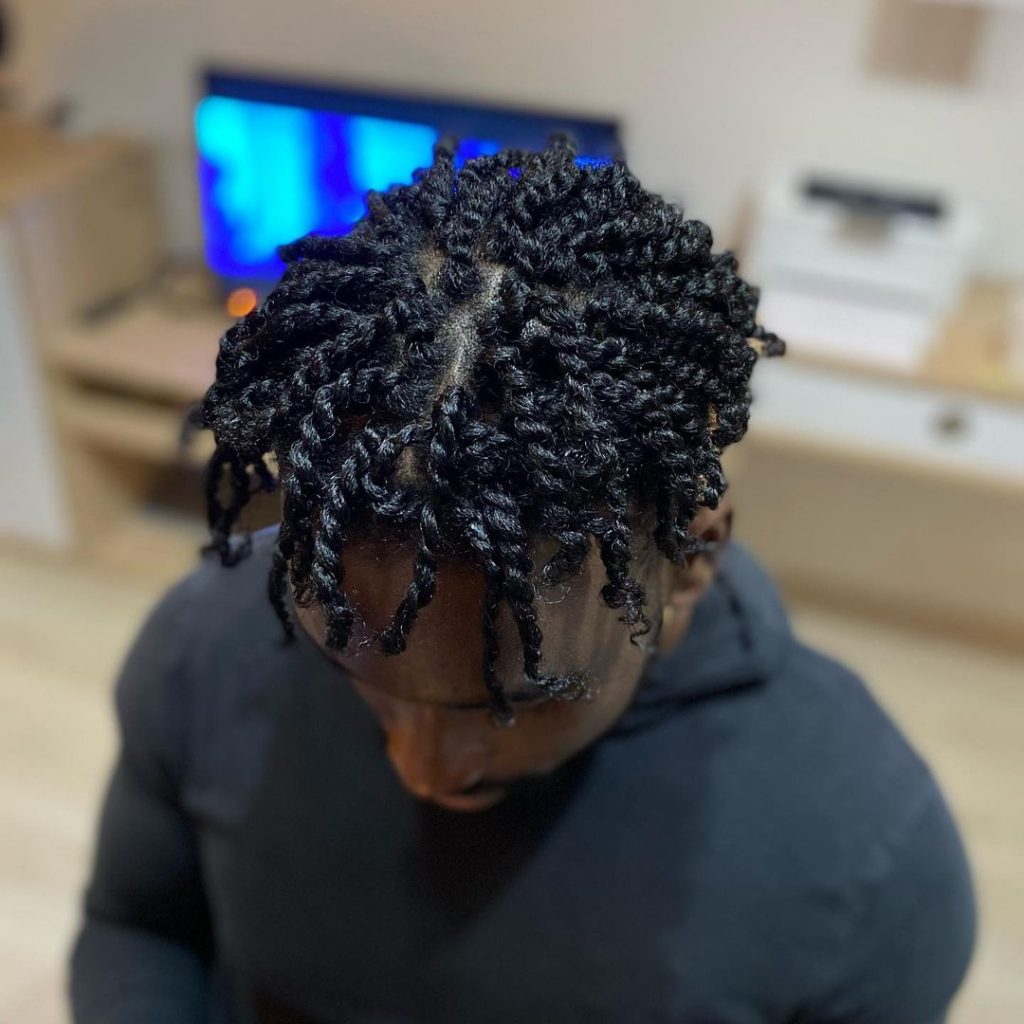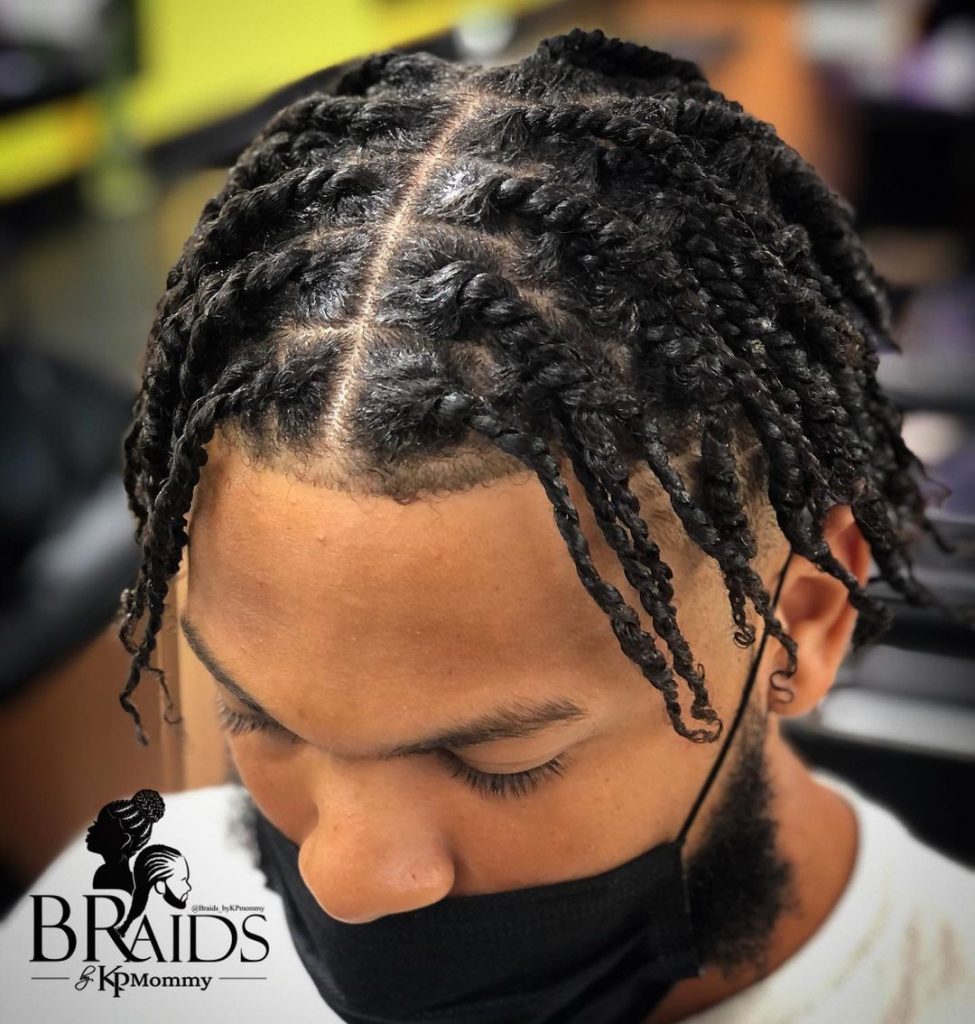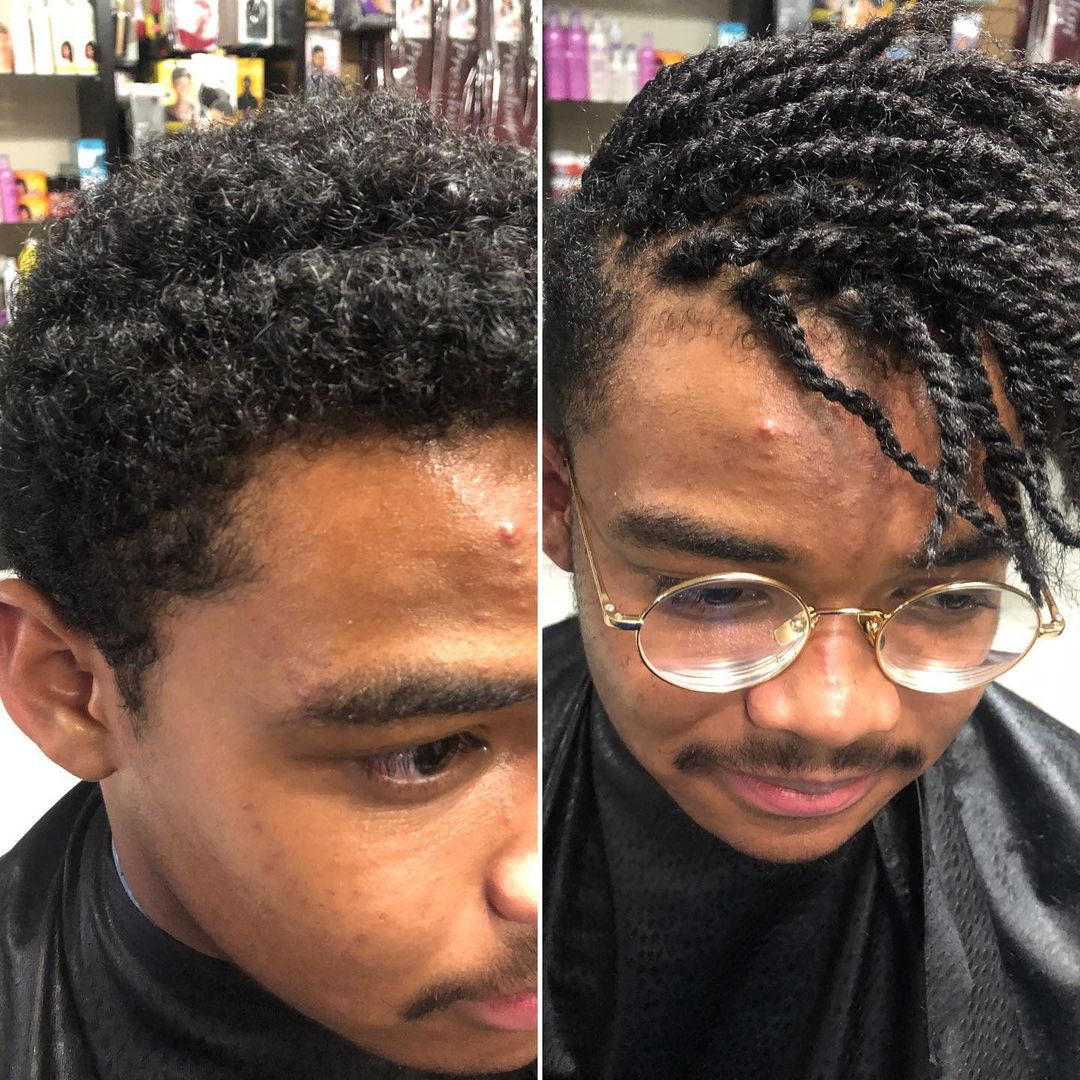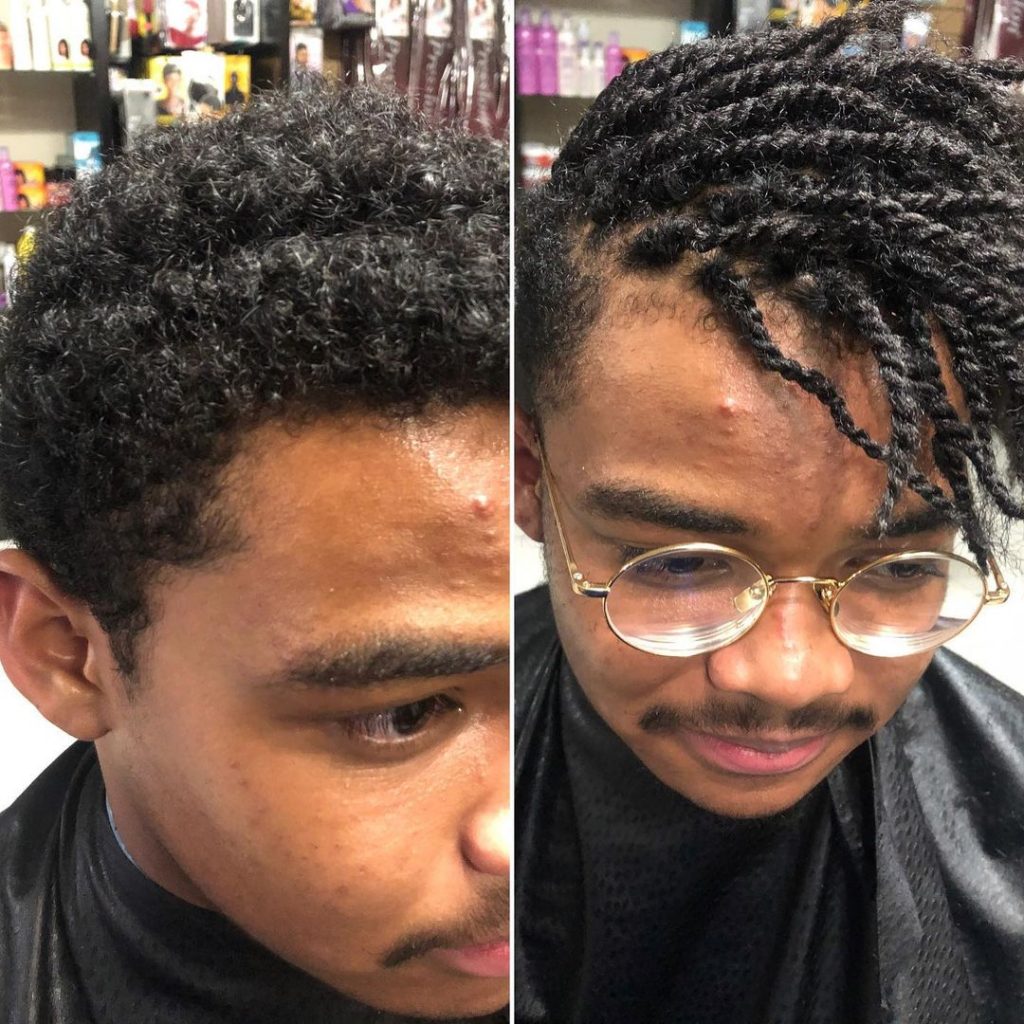 Starting with short hair, this gentleman has some extensions added for length. These twists look great and are also starter locs.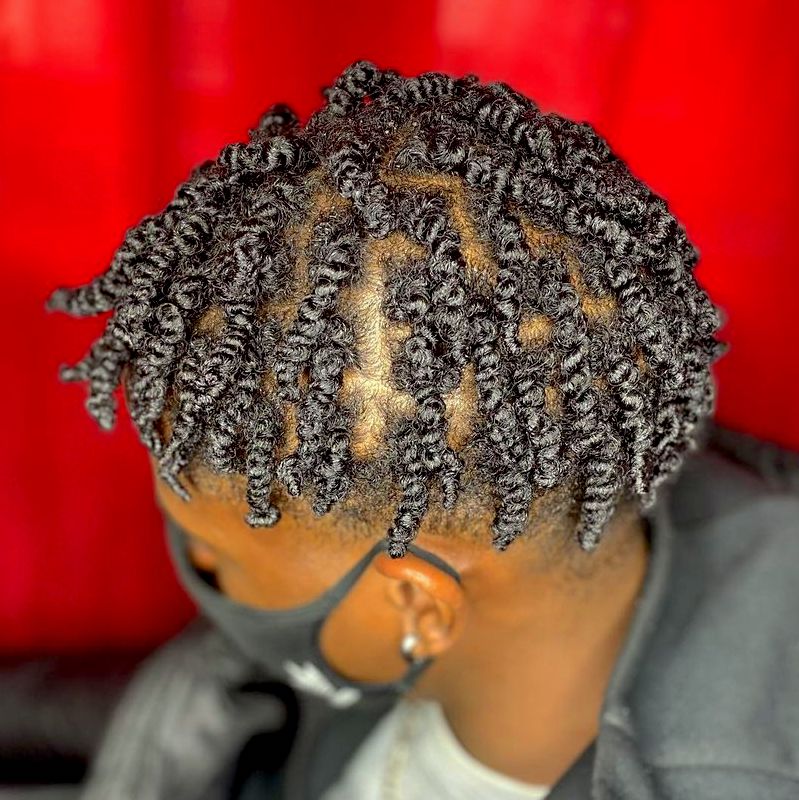 And from Paris, France, these coily twists are a cool take on the look.
How To Take Care Of Hair Twists
Like any hairstyle, twists benefit from some care. If you want dreads, just leave them alone. Otherwise, here's how to maintain twists.
Cleanse the scalp at least once a week, maybe more. Shampoo isn't the only option. There are plenty of scalp cleansers designed to keep you fresh and itch-free without making twists or braids fuzzy.
Check out these products from Black-owned businesses to keep those twists looking and feeling fresh.
Taliah Waajid Refresh & So Clean Bamboo, Avocado & Peppermint Dry Gel Shampoo
Created by Taliah Waajid, a licensed master cosmetologist and natural hair care specialist, this dry shampoo is almost as good as a shower.
Apply the gel directly to the scalp and massage it in to loosen up dirt and oils. Then wipe the scalp clean with a damp cloth and let it air dry. You're left with a fresh head and a refreshing tingle.
Bronner Brothers Tropical Roots Shampoo Spray
The Bronner Brothers began teaching cosmetologists in Atlanta, Georgia in 1947 and started a business that is still family-owned to this day. If your scalp gets itchy, this is product for you.
Spray the scalp until it is wet, massage for 3-5 minutes, and towel dry. This shampoo is minty fresh as well as moisturizing.
This women-owned business creates natural hair care products with performance-based natural ingredients. All their products are sulfate, alcohol, and paraben-free.
This shampoo is designed to cleanse hair underneath protective styles and moisturize thirsty hair. Tea tree and Neem oils stimulate and cleanse the scalp and prevent itching and flakes. Shea Butter hydrates hair and skin and promotes hair growth.
At night, apply a hair oil or butter to keep twists shiny and smooth. Sleep with a cap or durag to keep twists from coming out and extend their lifespan.
Twist Hair + Fade
A fade works with every hairstyle, especially twist hairstyles for men. Check out these low, mid, and high fades with twist outs.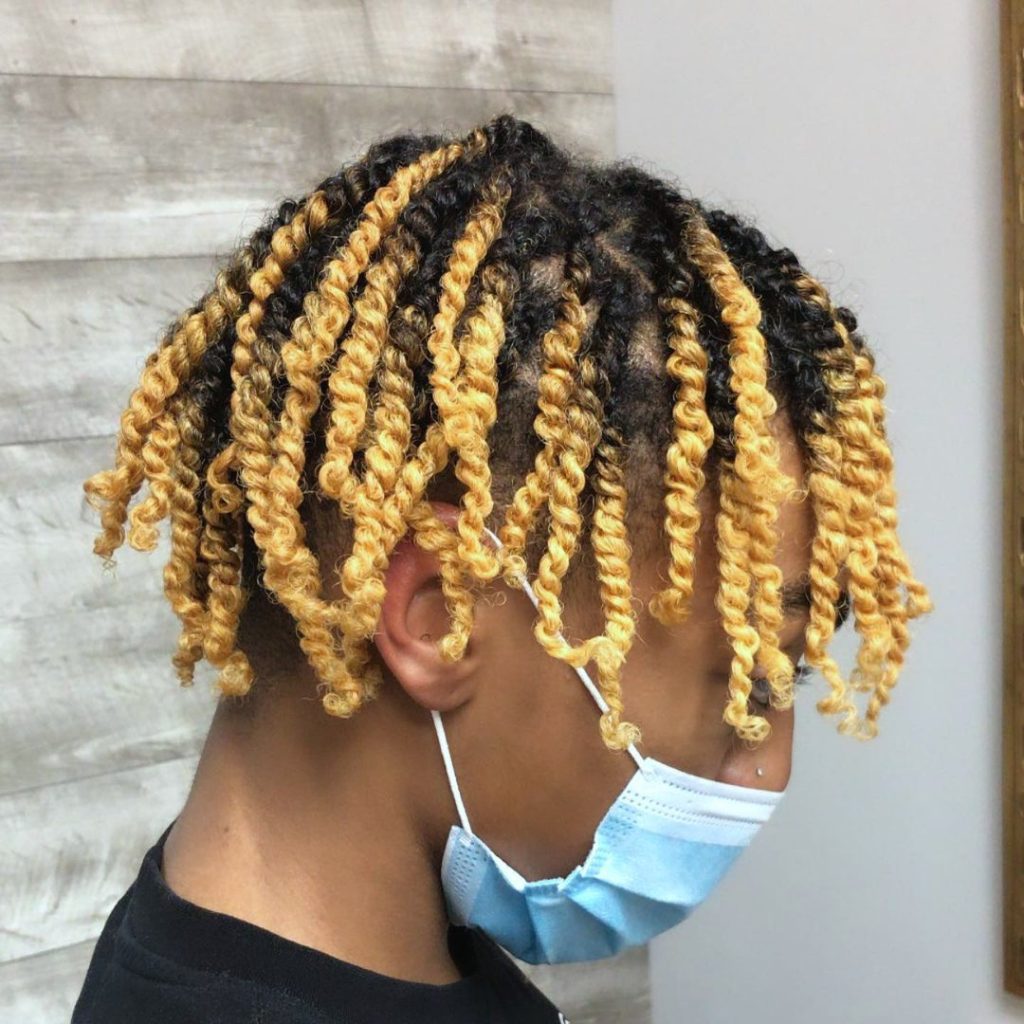 A low fade keeps hair off the neckline for a clean and cool finish.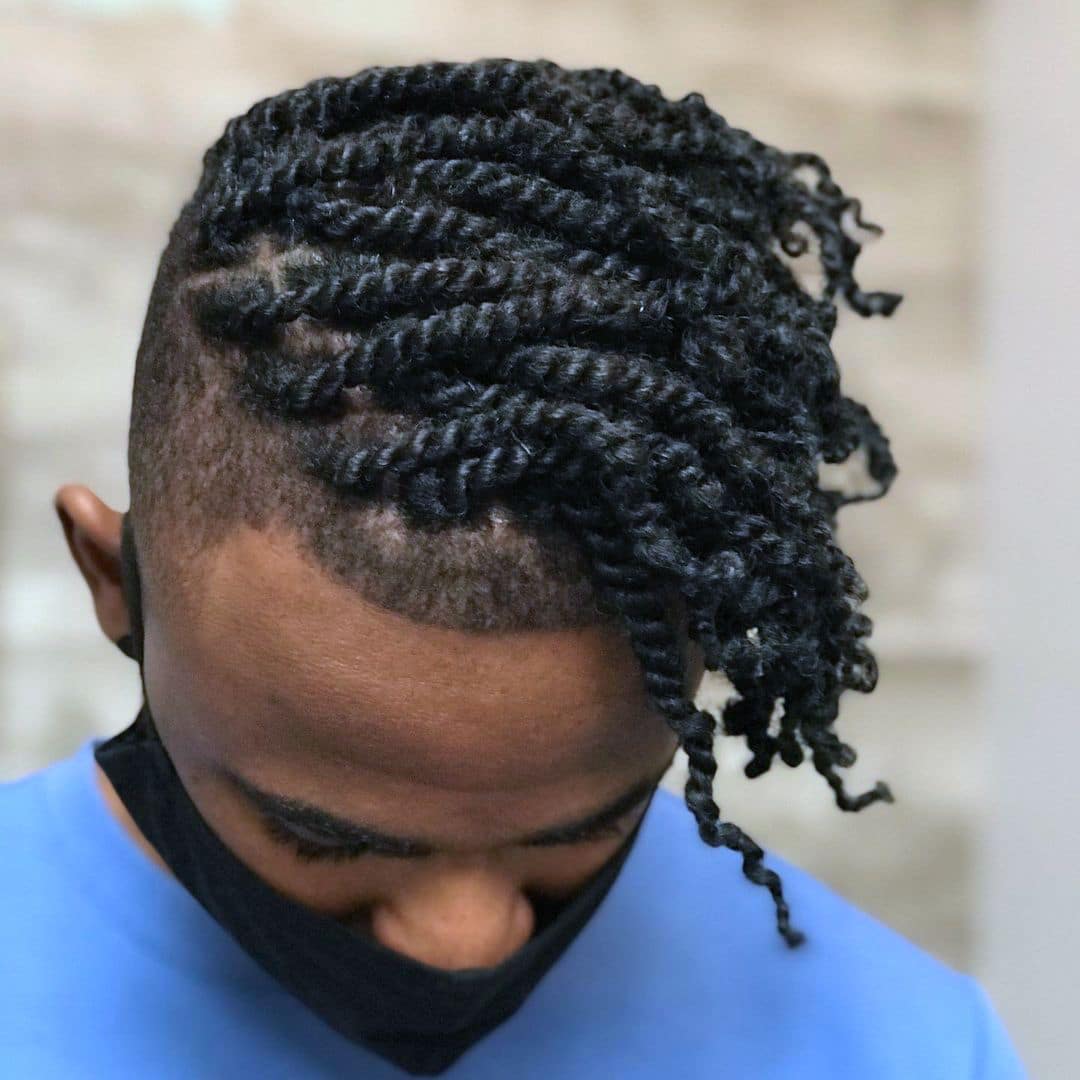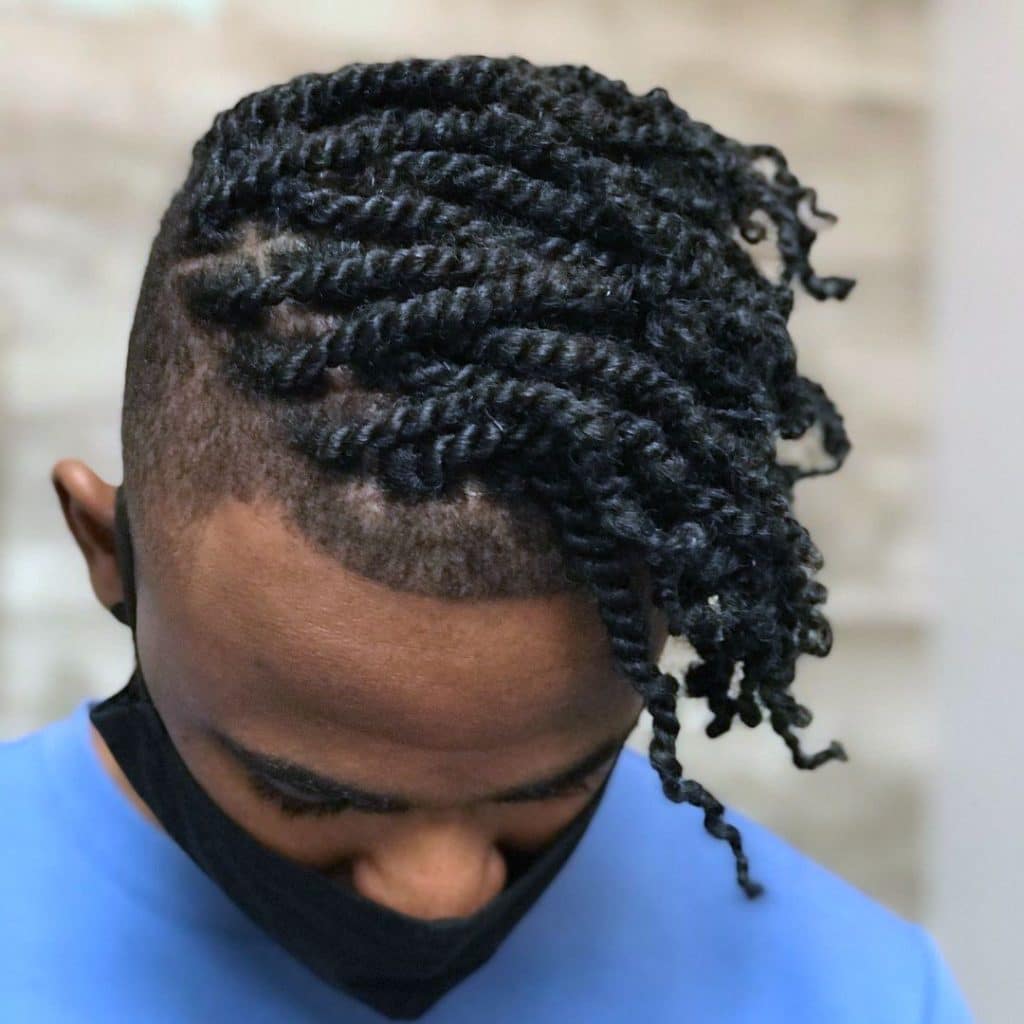 These twists over an undercut have Erik Killmonger vibes and we're here for it.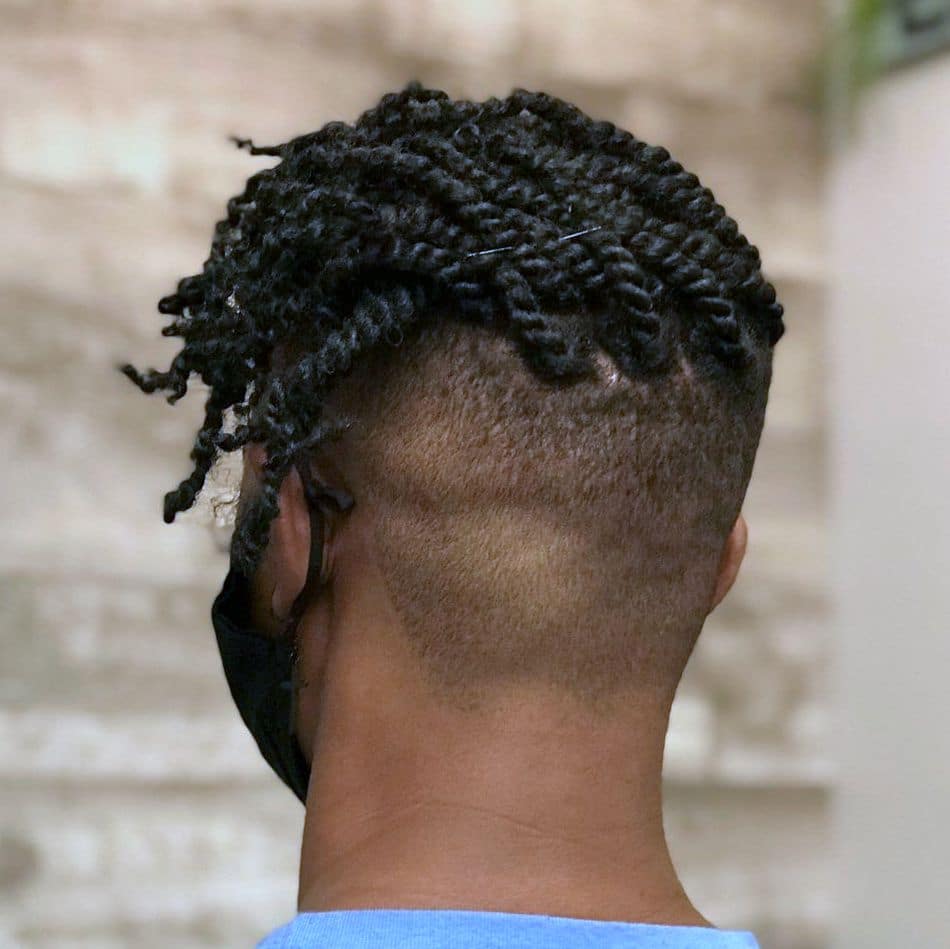 From the back, twists are styled forward to keep the neck clear.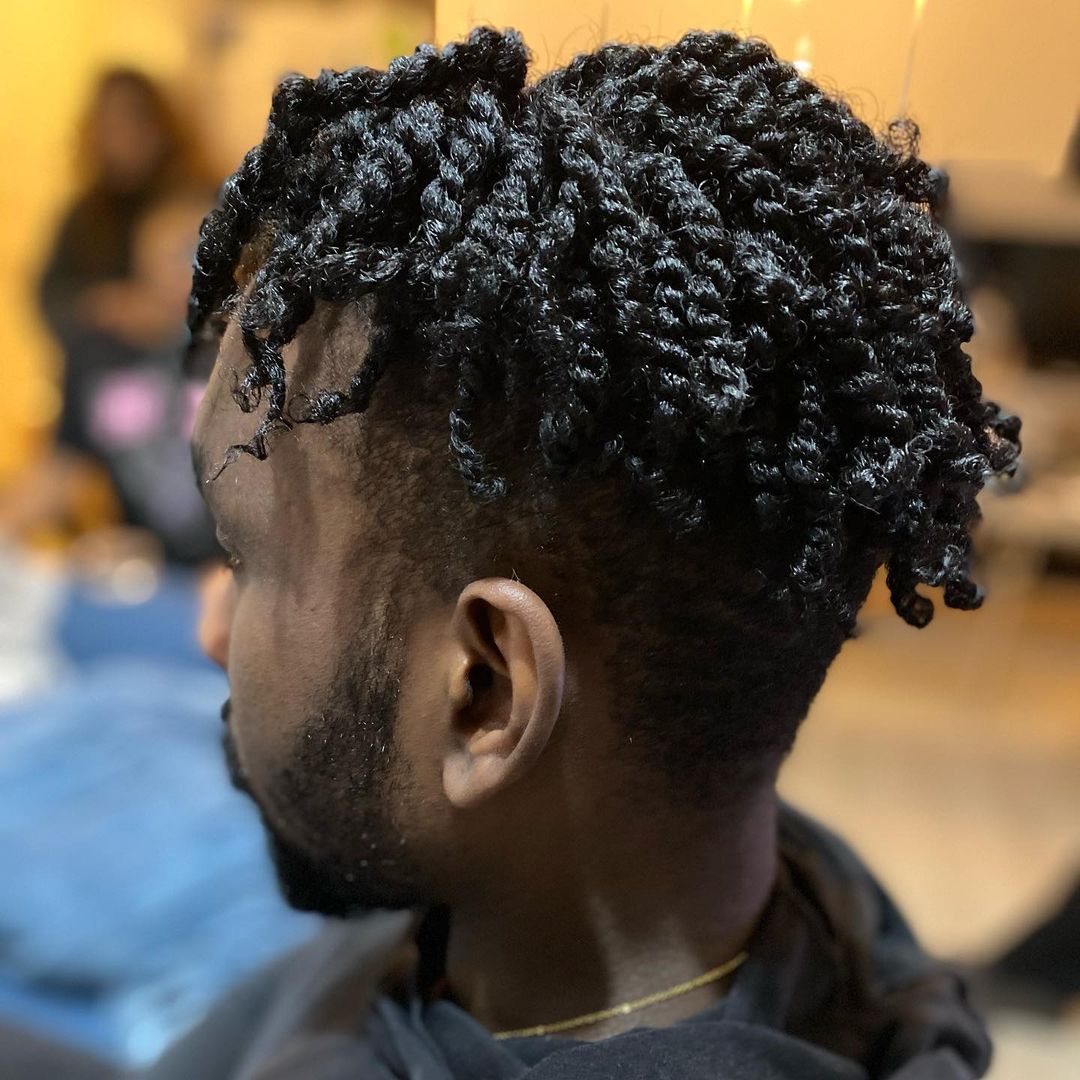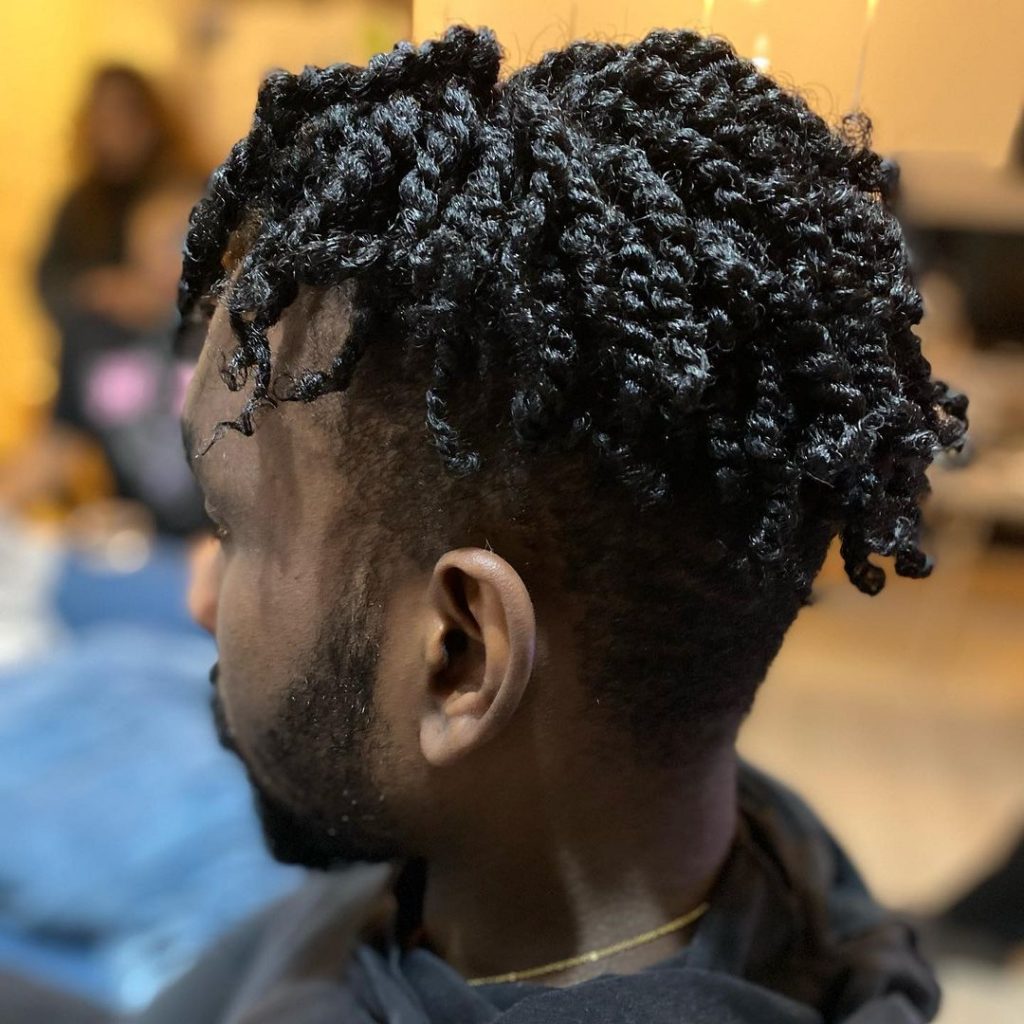 Here's the same twists and undercut without the styling. It looks more casual worn loose. Hair is also just long enough to pull up with a hair tie.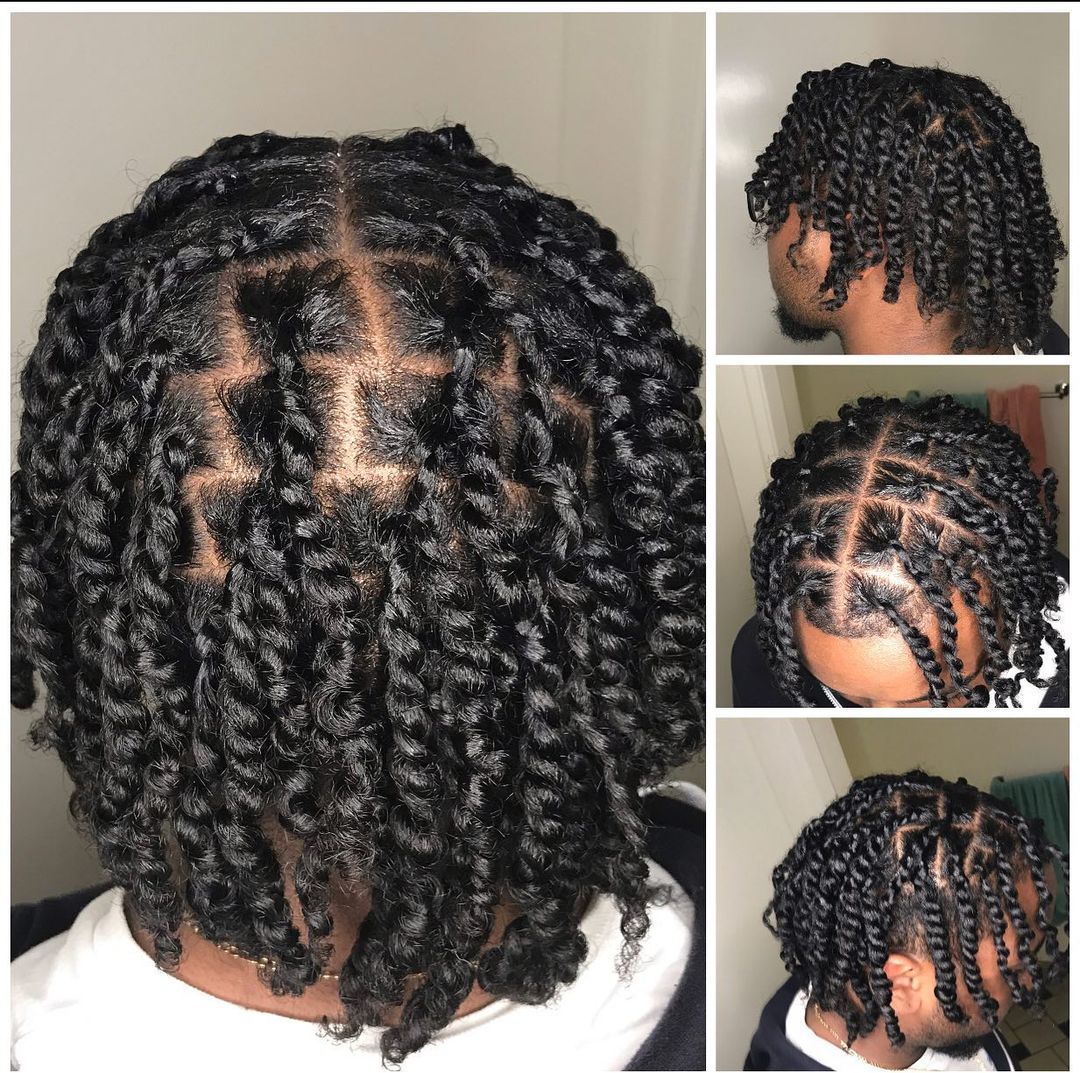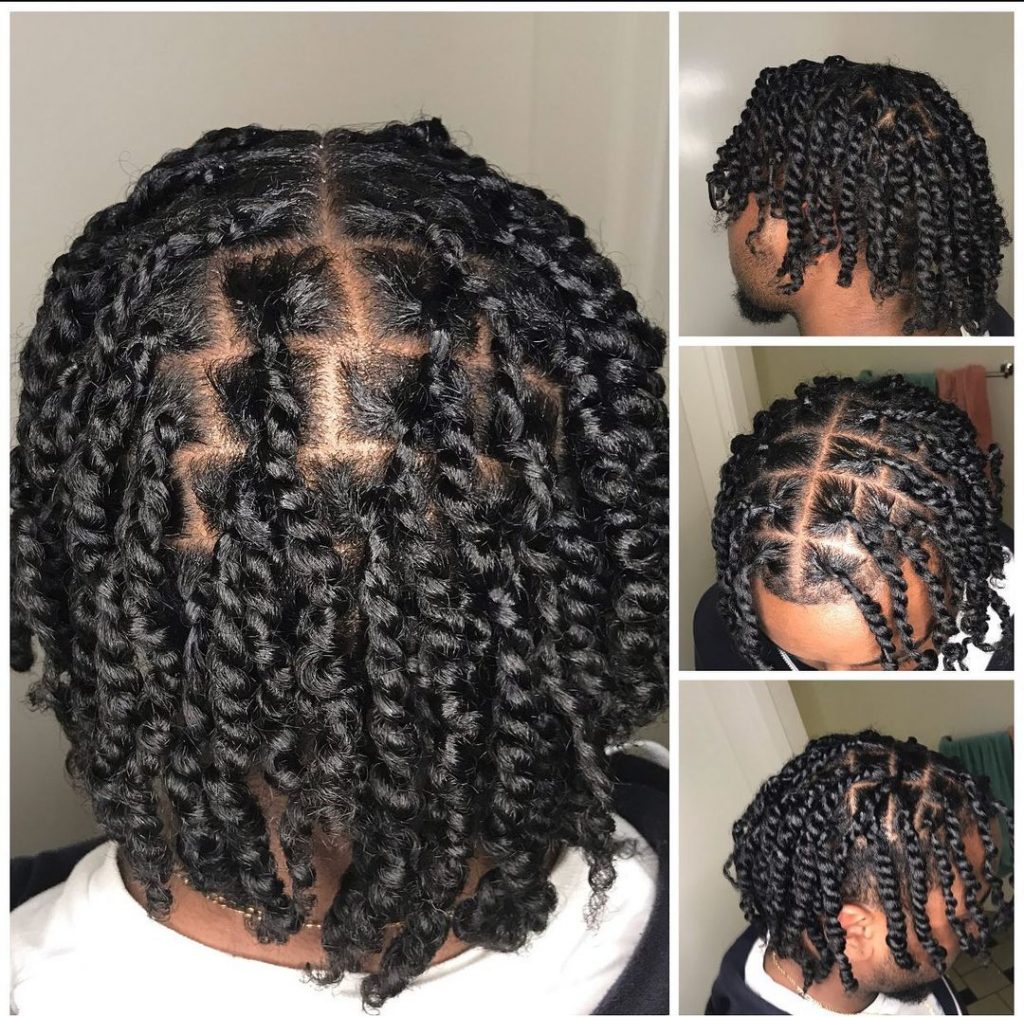 Under long twists, this mid fade is barely visible but it does keep hair lighter all over all.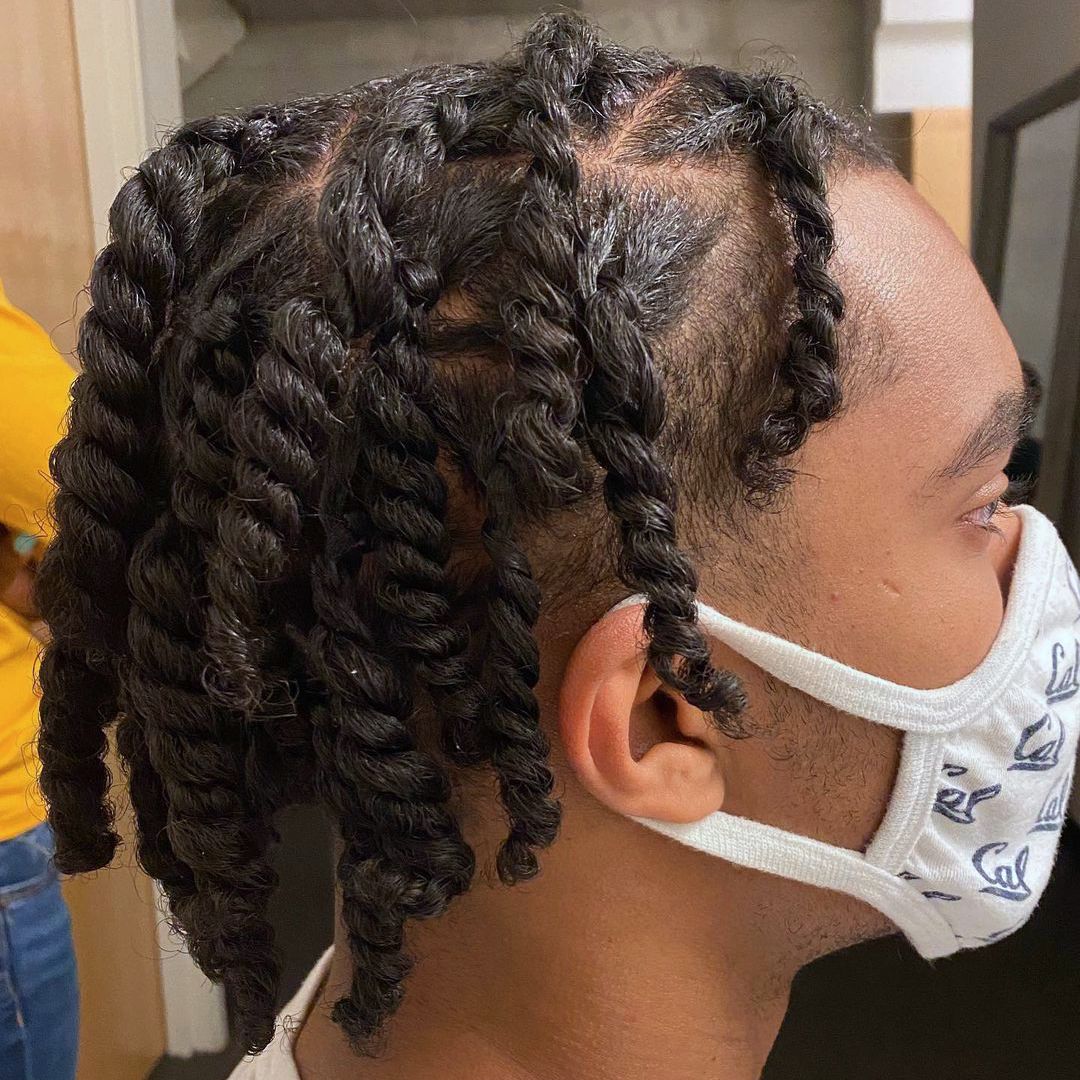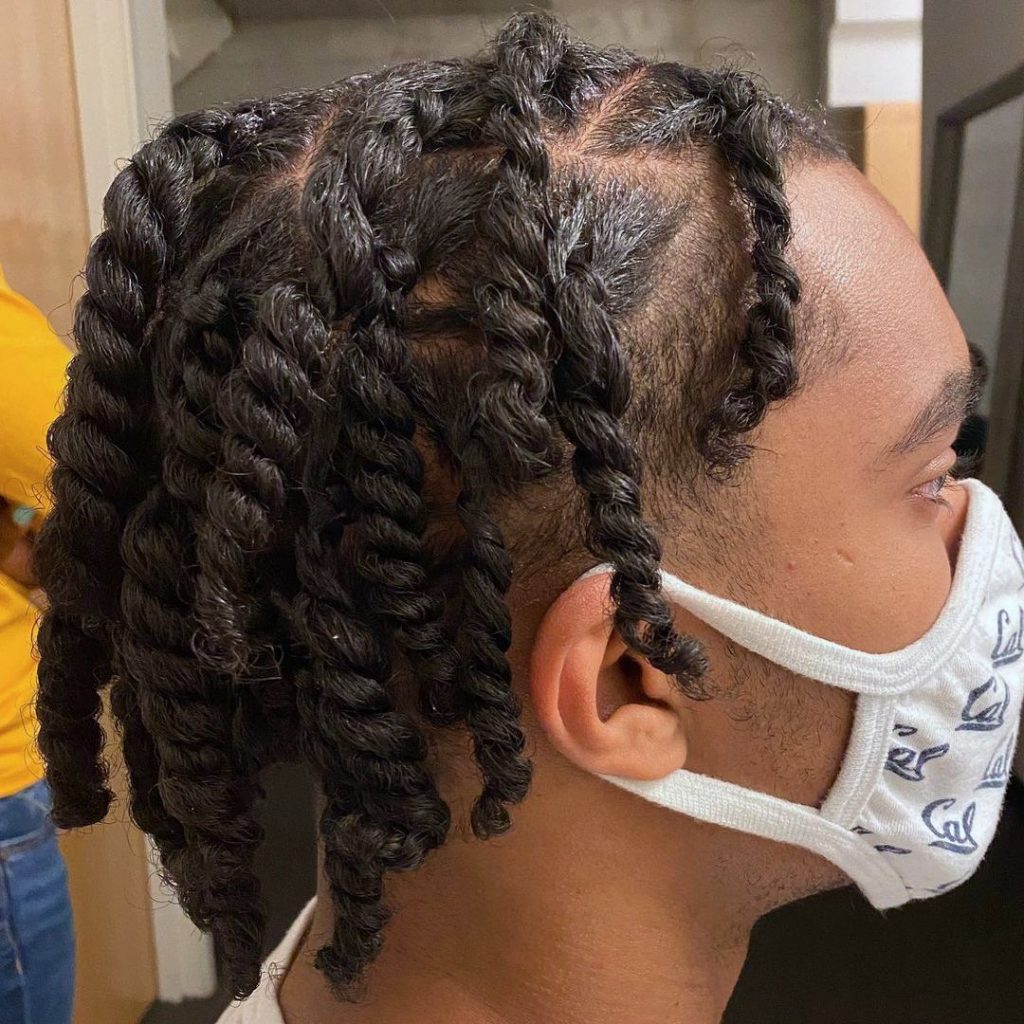 The length and thickness of these plump twists cover up the low fade and keep the hair above the shoulders.
How To Twist Hair For Men
It's possible to twist your own hair, or at least get hair twisted at home. Watch Juwan Gaines show how easy it is to do yourself.
Here are a few products designed to create twists and keep hair moisturized and shiny with a little bit of hold. For tighter twists, twist hair when it is completely wet. For more volume and length, twist out damp hair.
Camille Rose Almond Jai Twisting Butter
Aloe, honey, and nine types of oil work together to create the ultimate conditioning. This is a "holy grail" product for many.
This brand is not Black-owned but Pakistan-born, Africa-raised, Dr. Ali Syed has been working on products for textured, African hair since the 1970s.
This cream gets a special mention because it contains DHT blockers to combat hair loss and boost hair growth in addition to conditioning hair, bringing back shine, and locking in twists.
Creme of Nature Moisture Whip Twisting Cream
With honey, Shea butter, and coconut oil, this twisting cream brings back shine, softness, and smoothness to dry, dehydrated hair. In addition to conditioning, this thick formula helps twists last longer.
Flat Twist Hairstyles For Men
If you prefer cornrows to box braids, these flat twists are for you.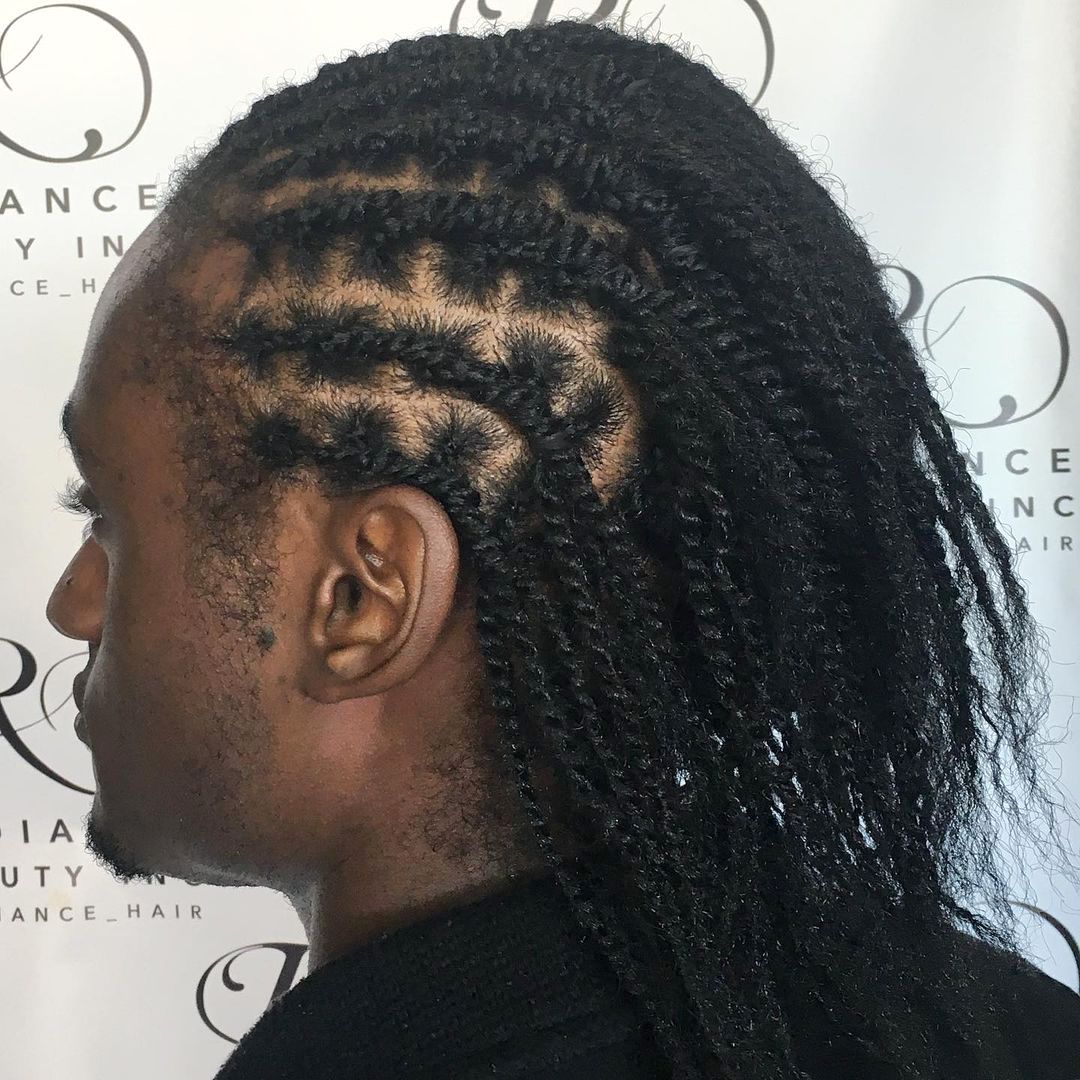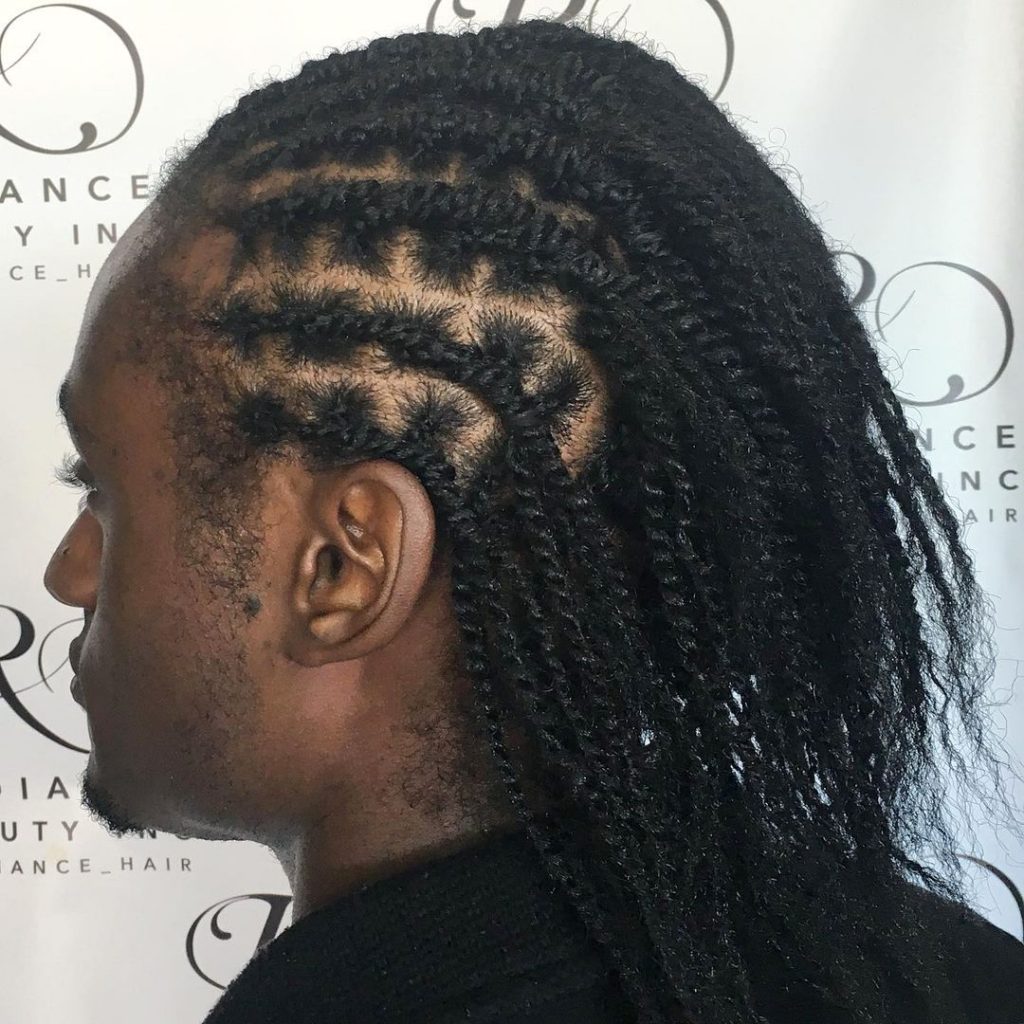 Long Twist Out Hair For Men
With long hair, there are even more ways to get creative with twists.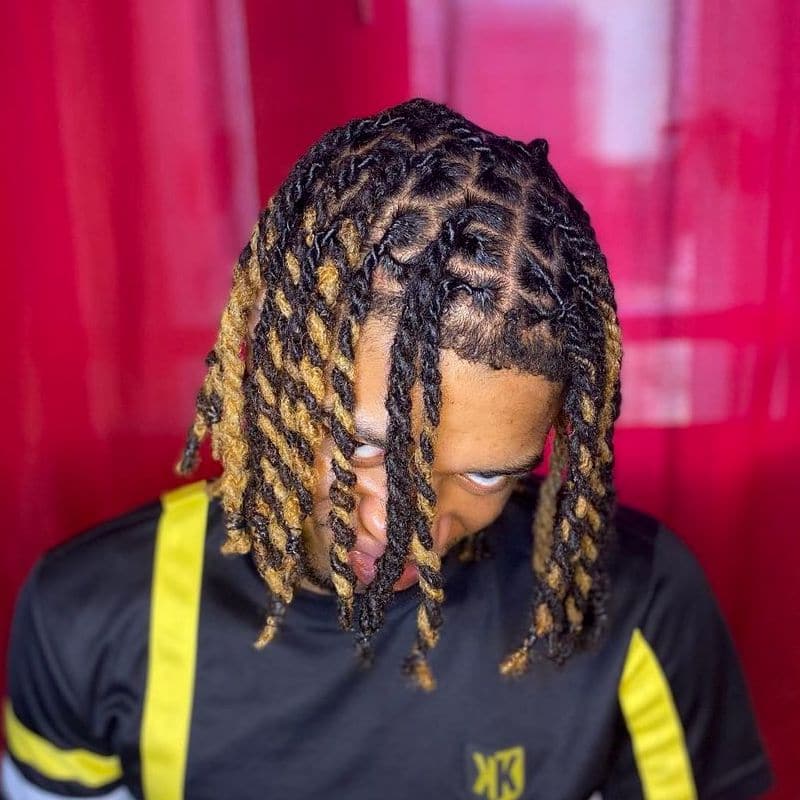 Contrasting colors emphasize the candy-cane stripe pattern of twists.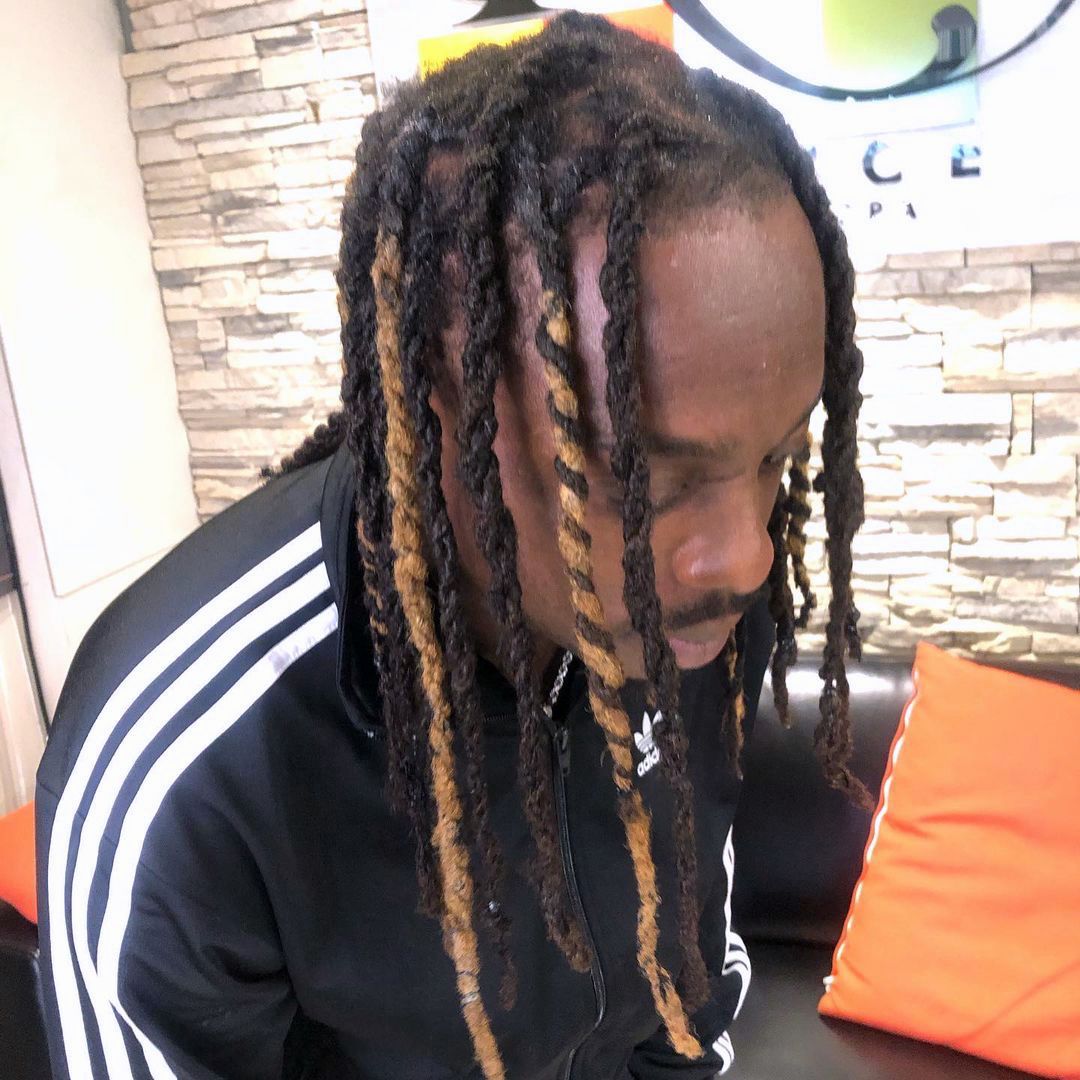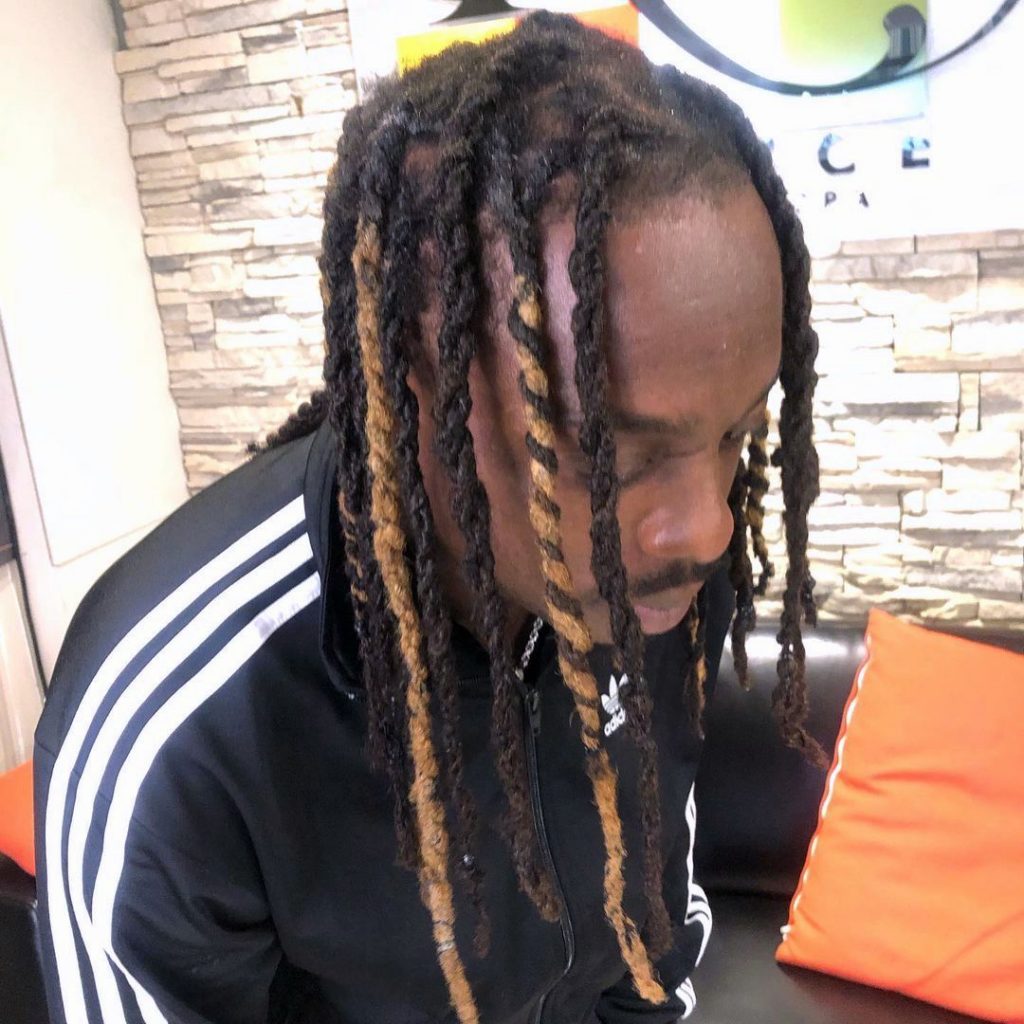 To make thin dreadlocks thicker, twist two together.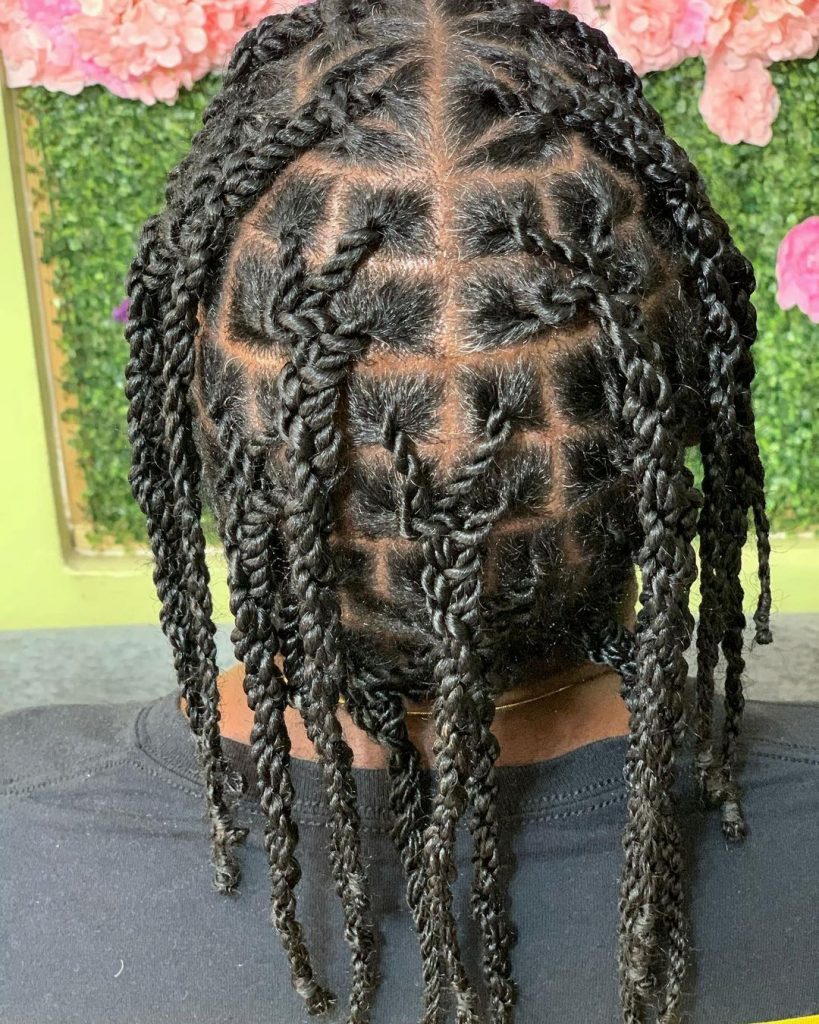 This double twist look twists pairs of twists together.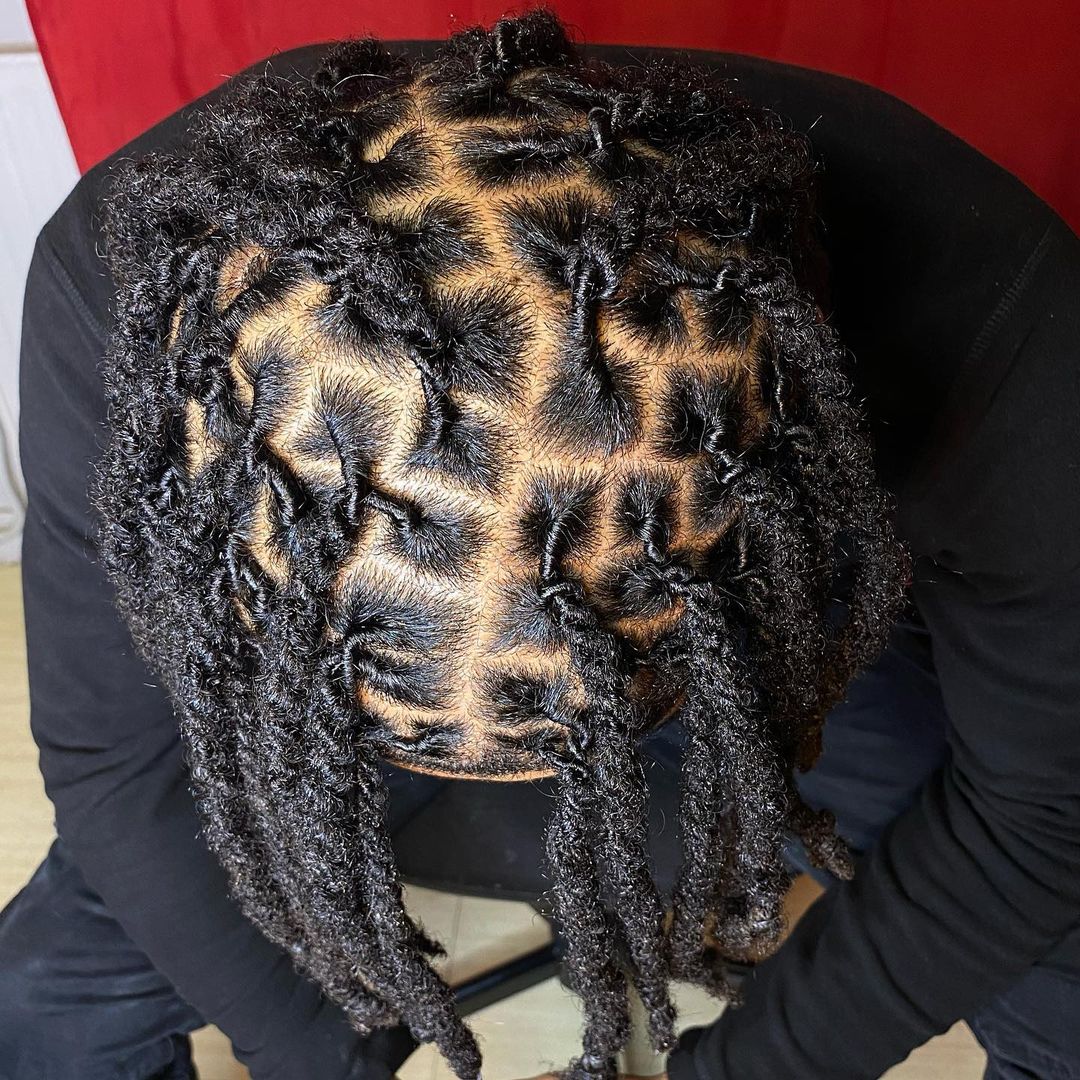 Most twist hairstyles for men twist hair within each section but this cool look twist hair between boxes for thicker twists with smaller sections.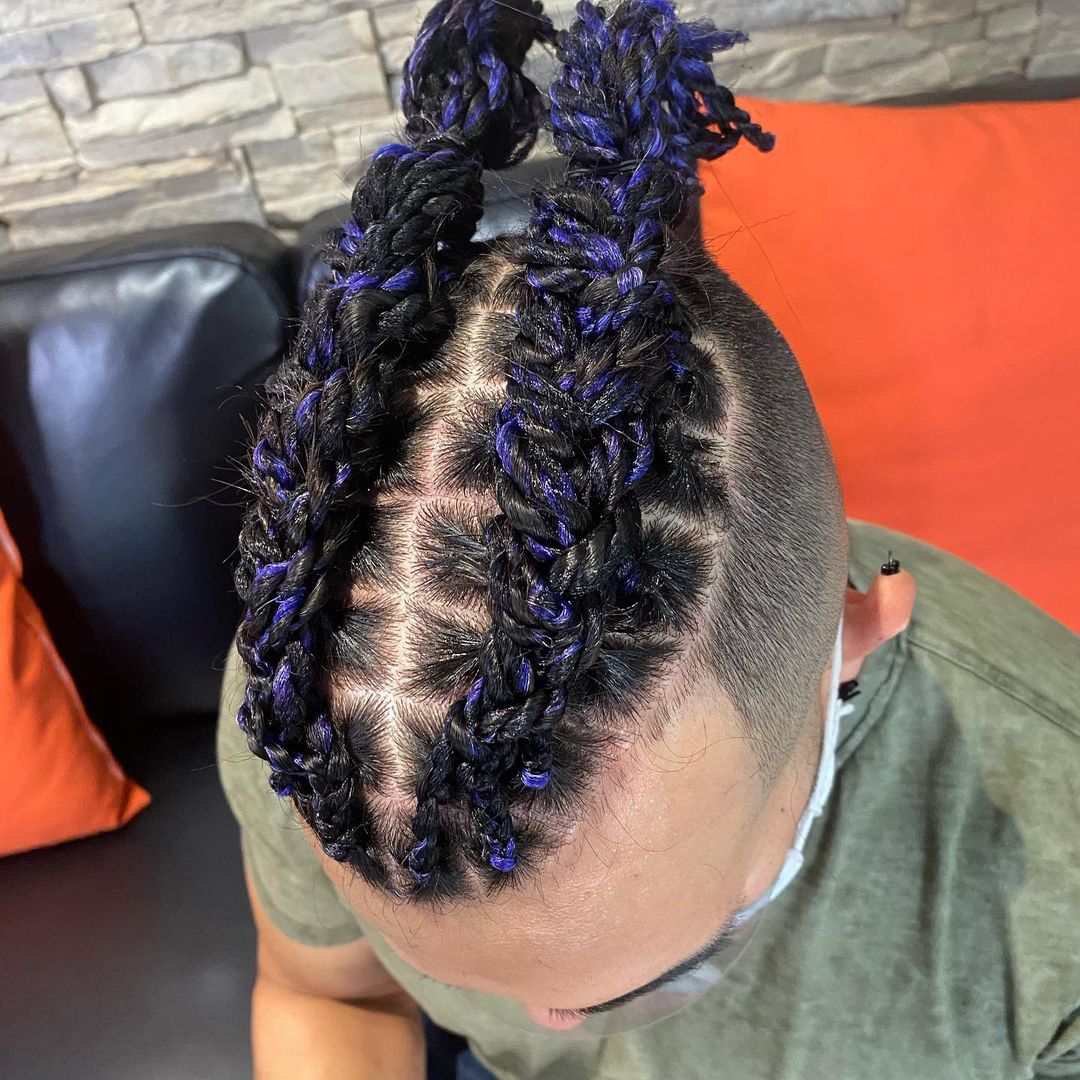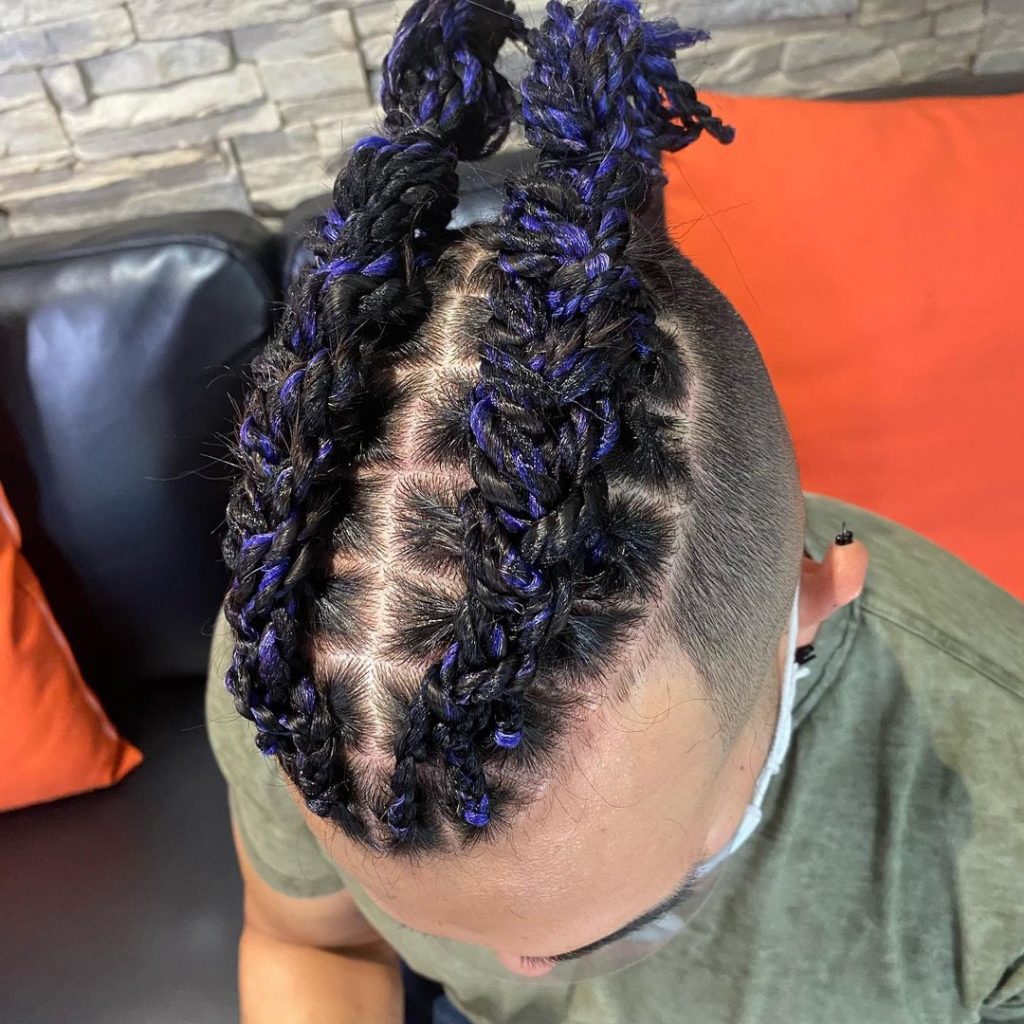 And if you want the twists without the length, add it in. This twisted look is braided too.