To the untrained eye, men's hair can seem simple but in fact there are many types of men's haircuts as well as variations of those cuts. If you want to know more how to ask for this Fury-inspired look, it's a disconnect with an undercut created by stylist Whitney Vermeer. Keep reading for the details.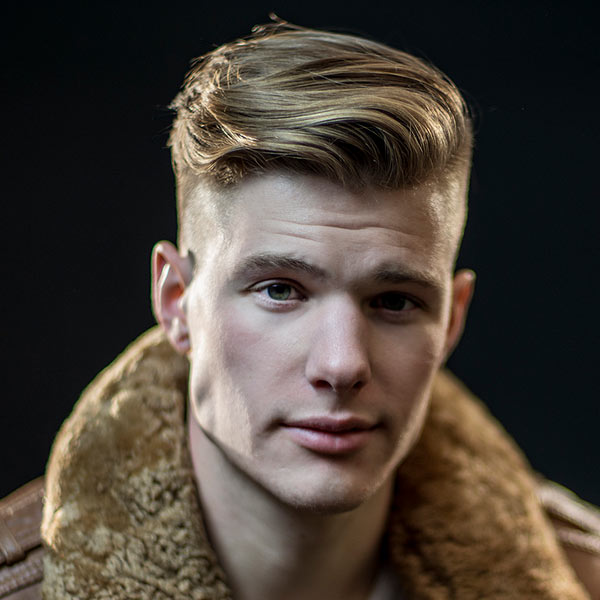 The medium length hair on top is called a disconnection because of the lack of transition between longer hair and shaved sides. It makes for a bold look that stands out from the crowd and is easy to style.
Just work in a pliable product like Imperial Barber Fiber Pomade to get this hipster combover. Make the most of second day hair by wearing a cool messy style.
The ultra short shaved sides is called an undercut. There is slight tapering near the part with hair getting shorter lower down on the head. The side part is shaved for extra definition. This is a cool look that sets you apart but also can require frequent barber visits to stay fresh or has an awkward growing out period.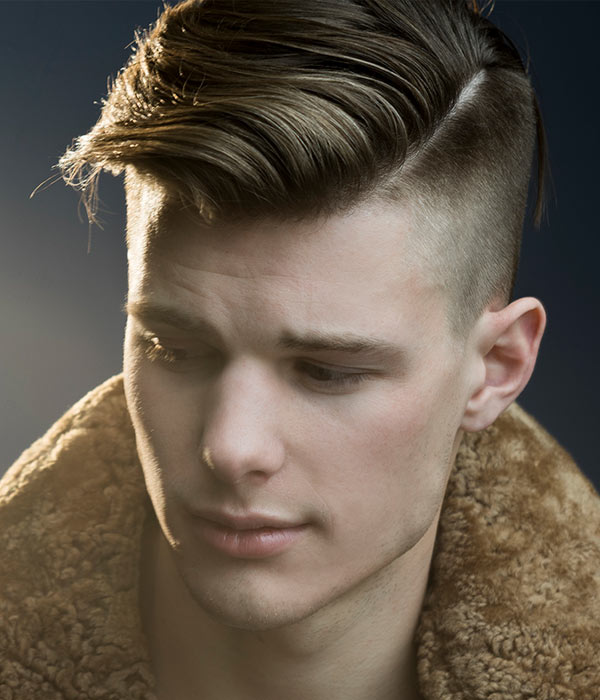 Now you know how to ask for this cool haircut but really the best way to communicate what you want to your barber or stylist is with a photograph. As they say, it's worth a thousand words and the best way to guarantee that you get exactly what you want. So don't worry about learning barbering terminology and find the right pictures.
[Images: Marie Ketring Model: Kyle Lieberman]
Like this undercut hairstyle?  Find more cool hairstyles and haircut ideas our post 80+ Popular Men's Haircuts and Hairstyles, or 15 New Undercut Hairstyles.