First, what is an undercut fade? An undercut usually shaves hair off up to the temples and all the way around. An undercut fade trades in that shaved area for a fade.
The difference between an undercut and fade haircut is the transition. The undercut and undercut fade create a disconnection between short and longer hair. There is a defined line between the different lengths. A fade haircut is all about creating a seamless, blurry transition.
The undercut is especially popular for medium and longer men's hairstyles. Keeping length on top lightens up long and thick hair and makes grooming easier.
The undercut works with shorter cuts too, especially with something like the comb over that wants a blunt transition. Check out these cool ways to wear the undercut fade.
1. Men's Undercut Fade
The undercut is a versatile cut that works with lots of different hair types and styles.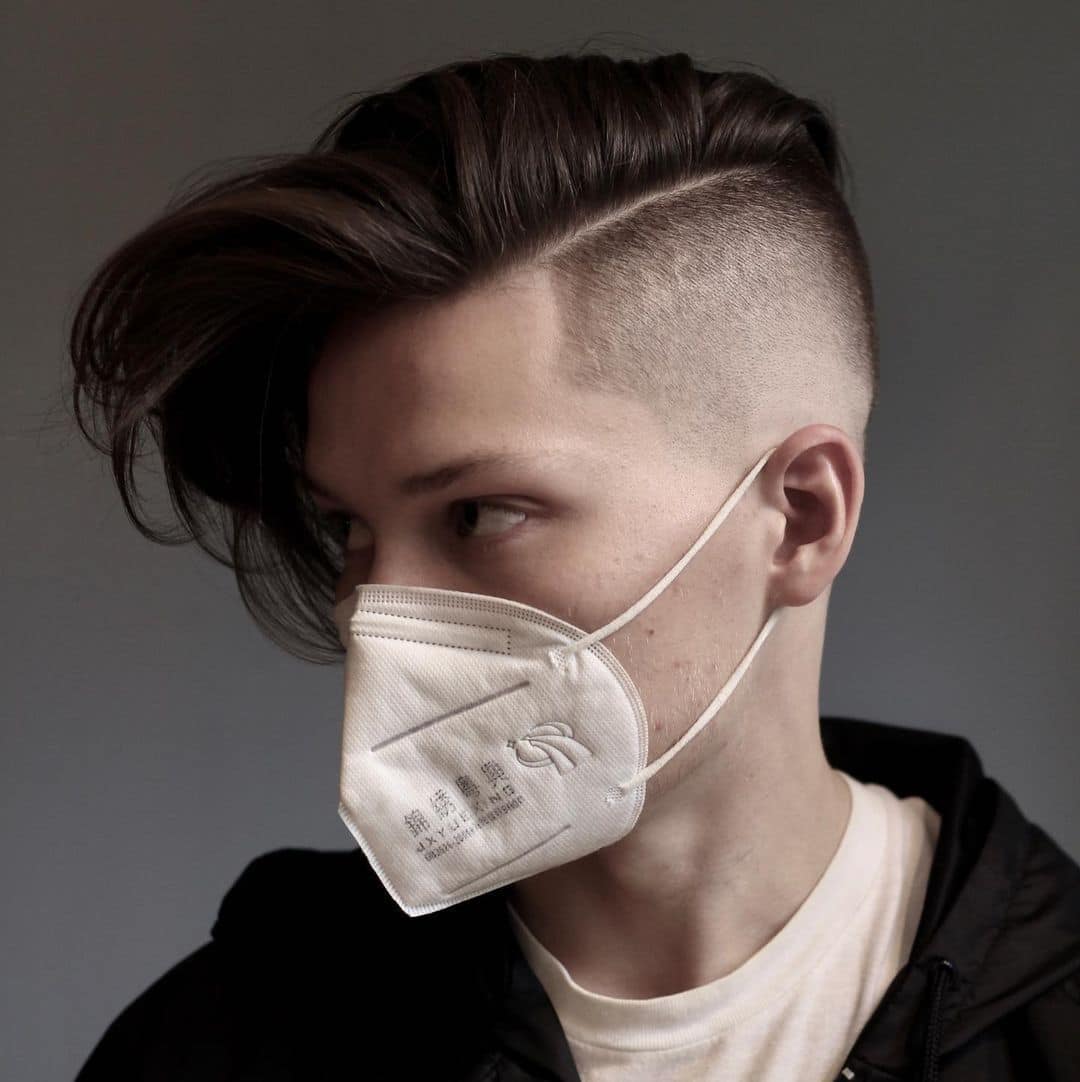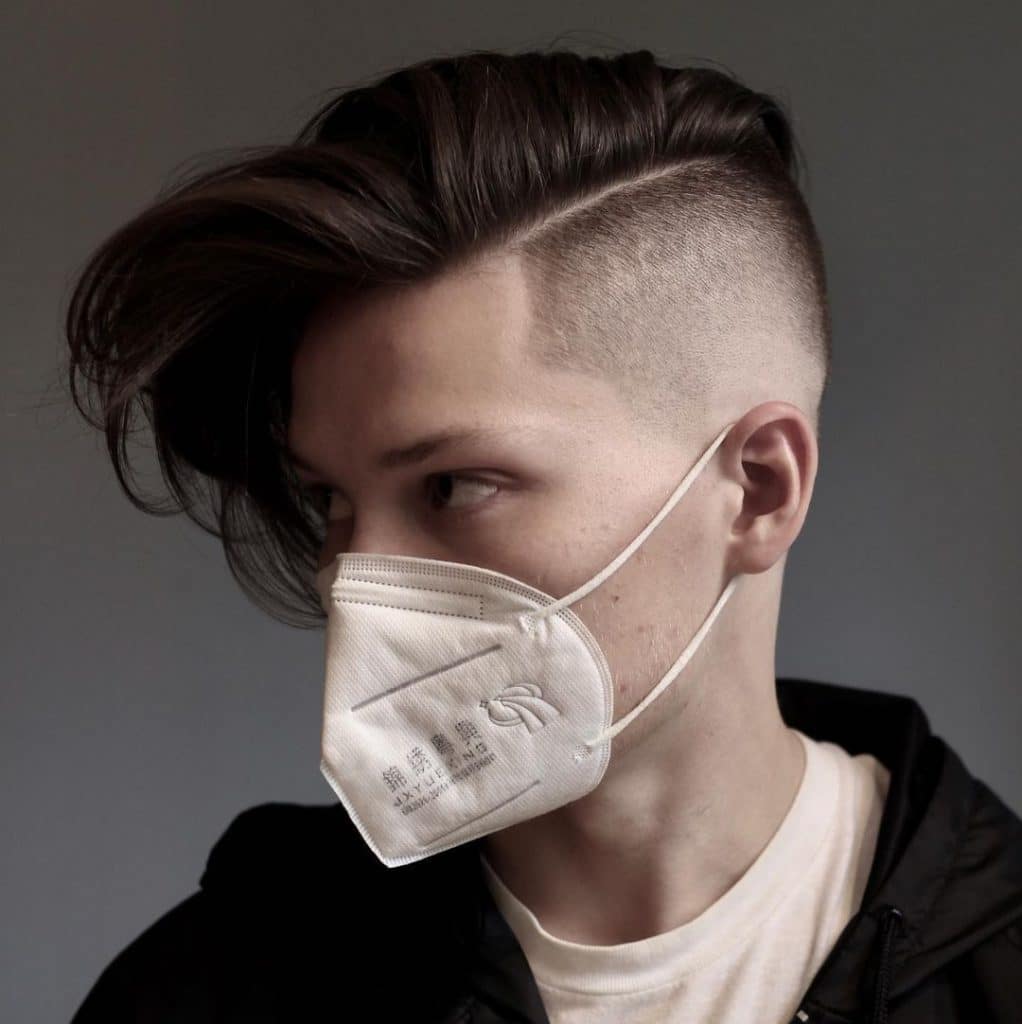 This short sides, long top is one of the more popular undercut hairstyles for men. It can be combed over like above, slicked back, or tied into a ponytail or man bun.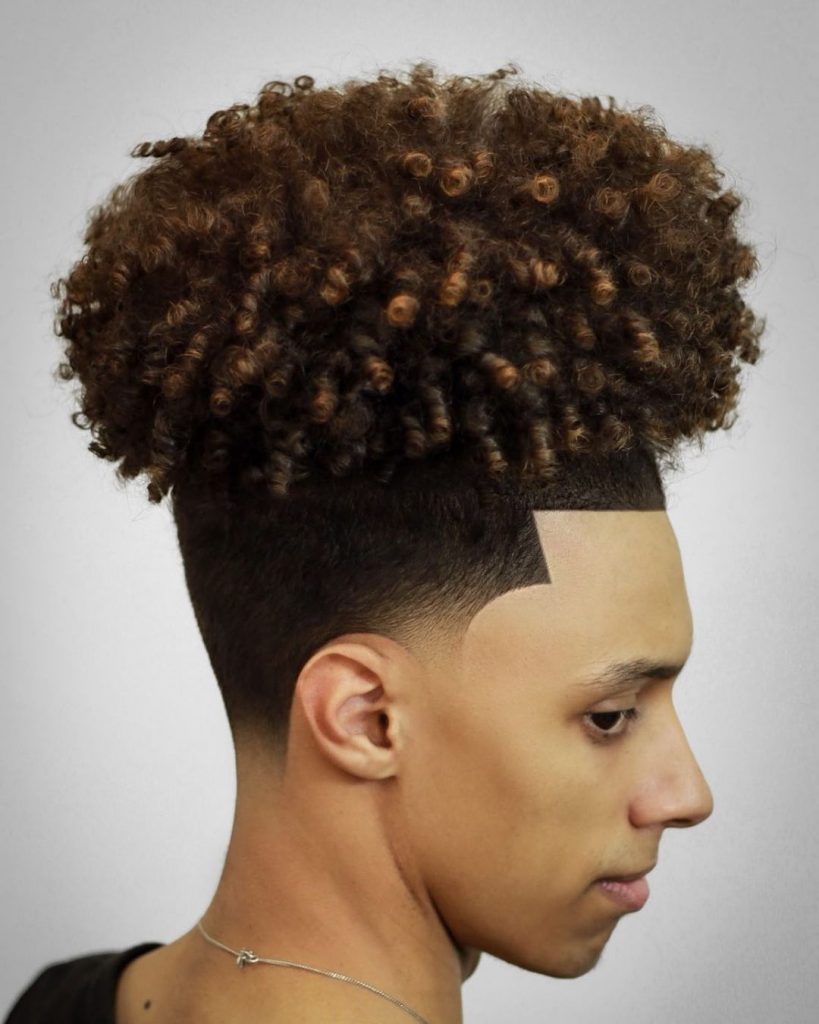 When you have a lot of hair, like this gentleman, an undercut makes wearing locks long so much easier and more comfortable.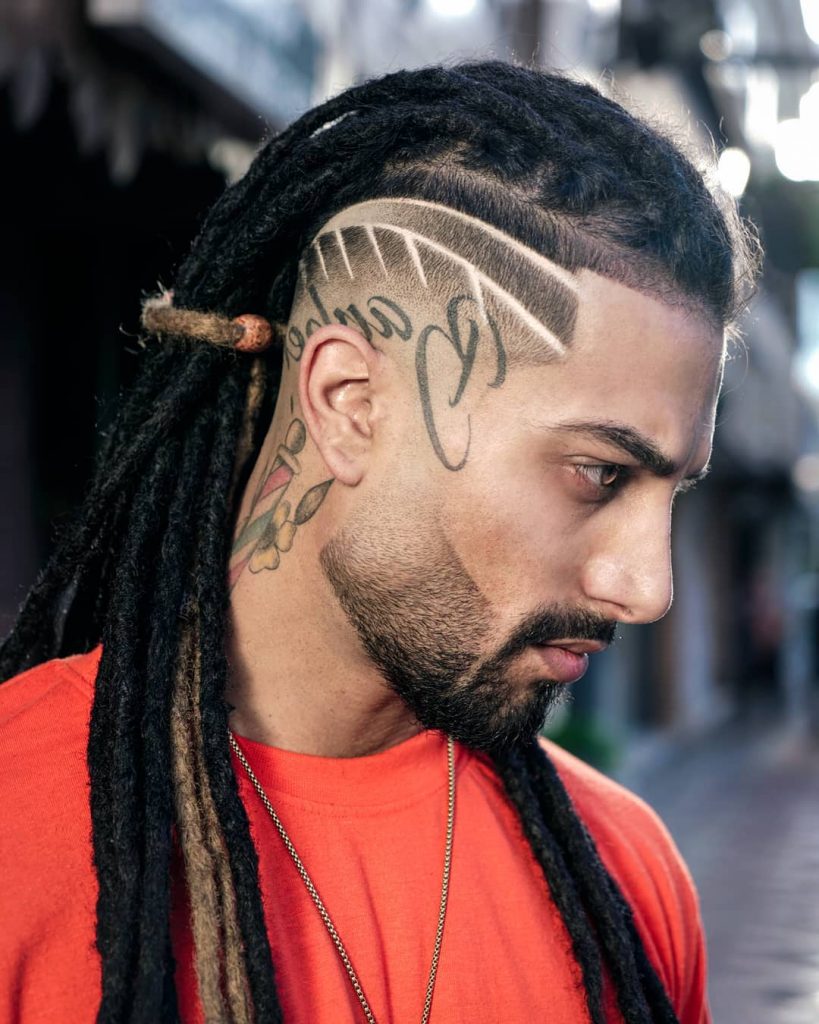 The undercut also works well with long hair in dreads or braids. The hair design adds a lot of dimension to the look.
2. Undercut vs Fade
This short comb over haircut features an undercut on one side and a fade on other.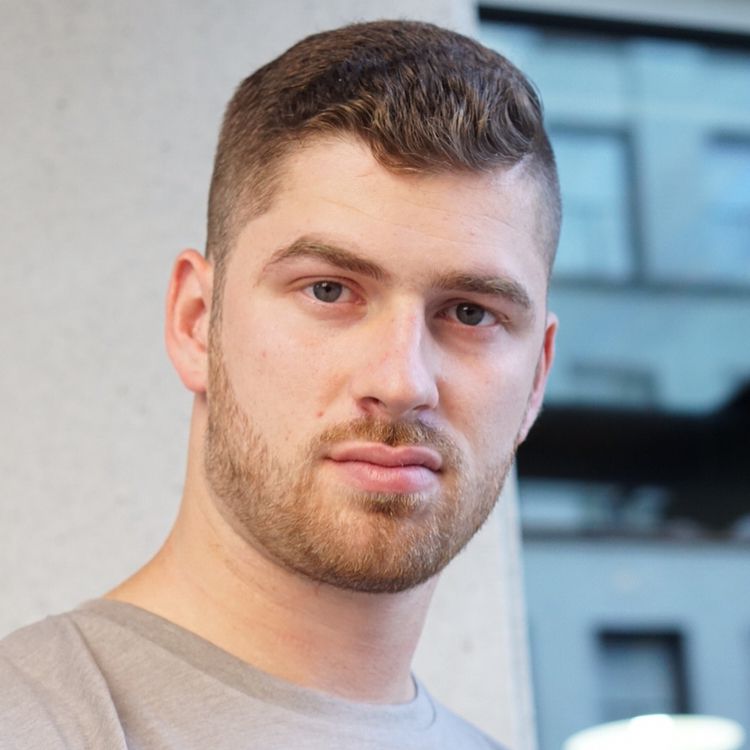 Hair is cut short until the side part and then transitions neatly into short hair on the other side.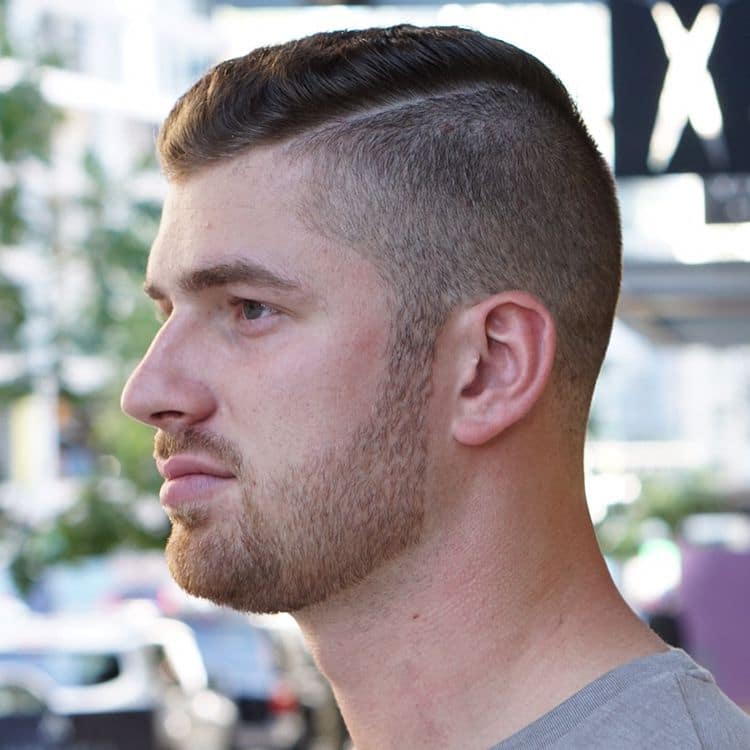 And there's the line of the undercut.
3. Undercut Fade Haircut
Add an undercut fade to any men's haircut and you have an undercut fade haircut. Or make that combination into something special.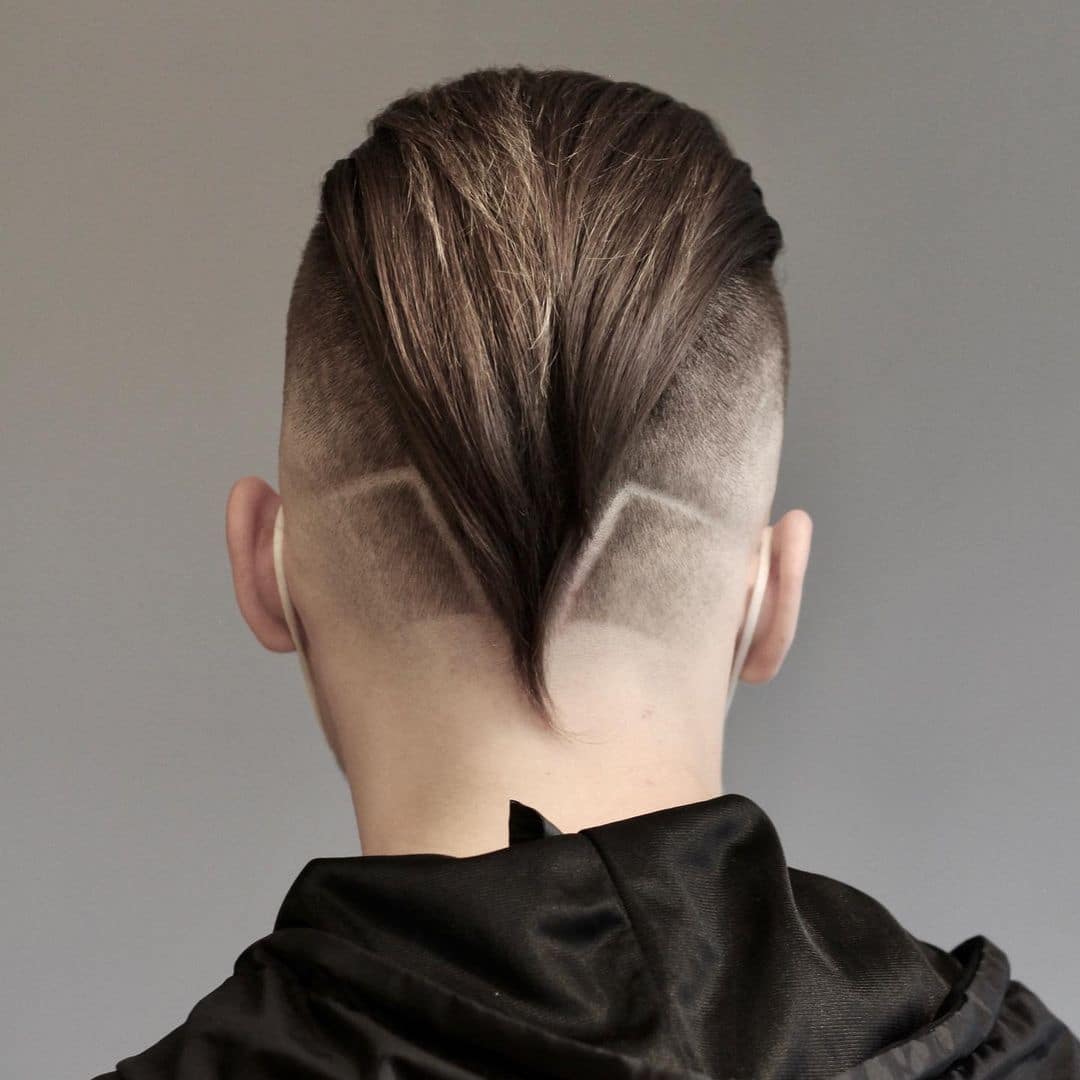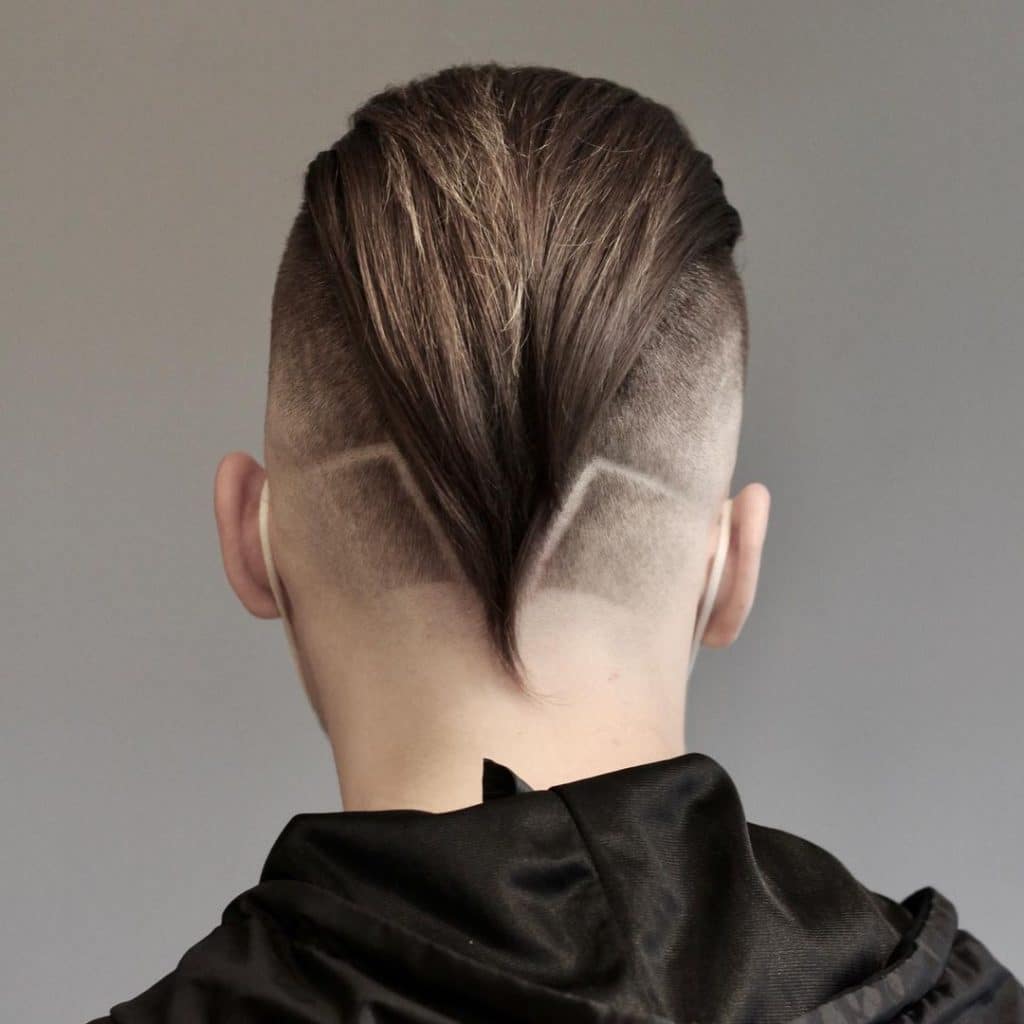 From the front, this is the popular long hair over an undercut style. From the back, it is a precision cut that pulls long and short hair together.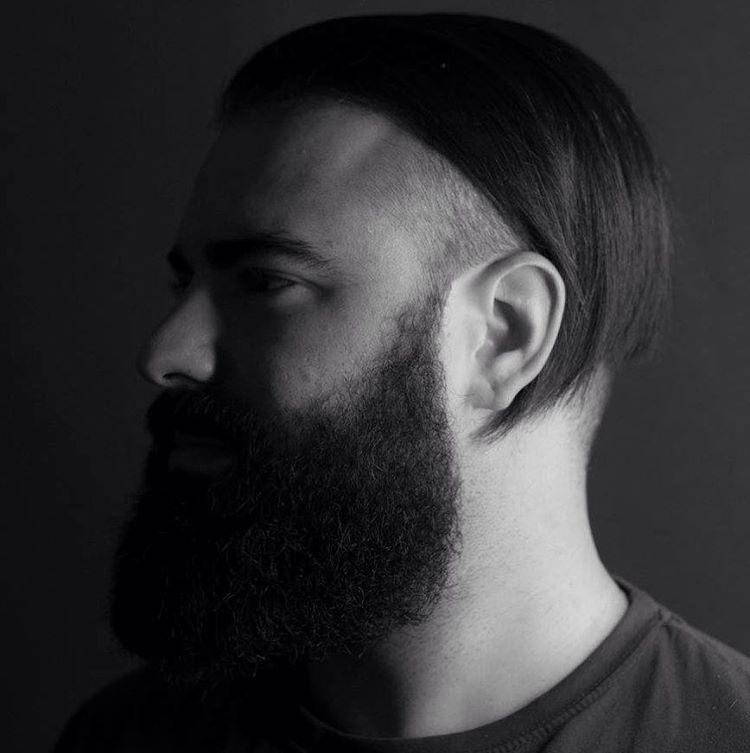 Or pull hair over to one side and take it behind the air.
Here's the same V-shape at the back with plenty of messy volume.
4. Long Hair + Undercut Fade
An undercut makes long hair as easy to wash and wear and short hair. It cuts down on drying time and makes pulling hair up a breeze.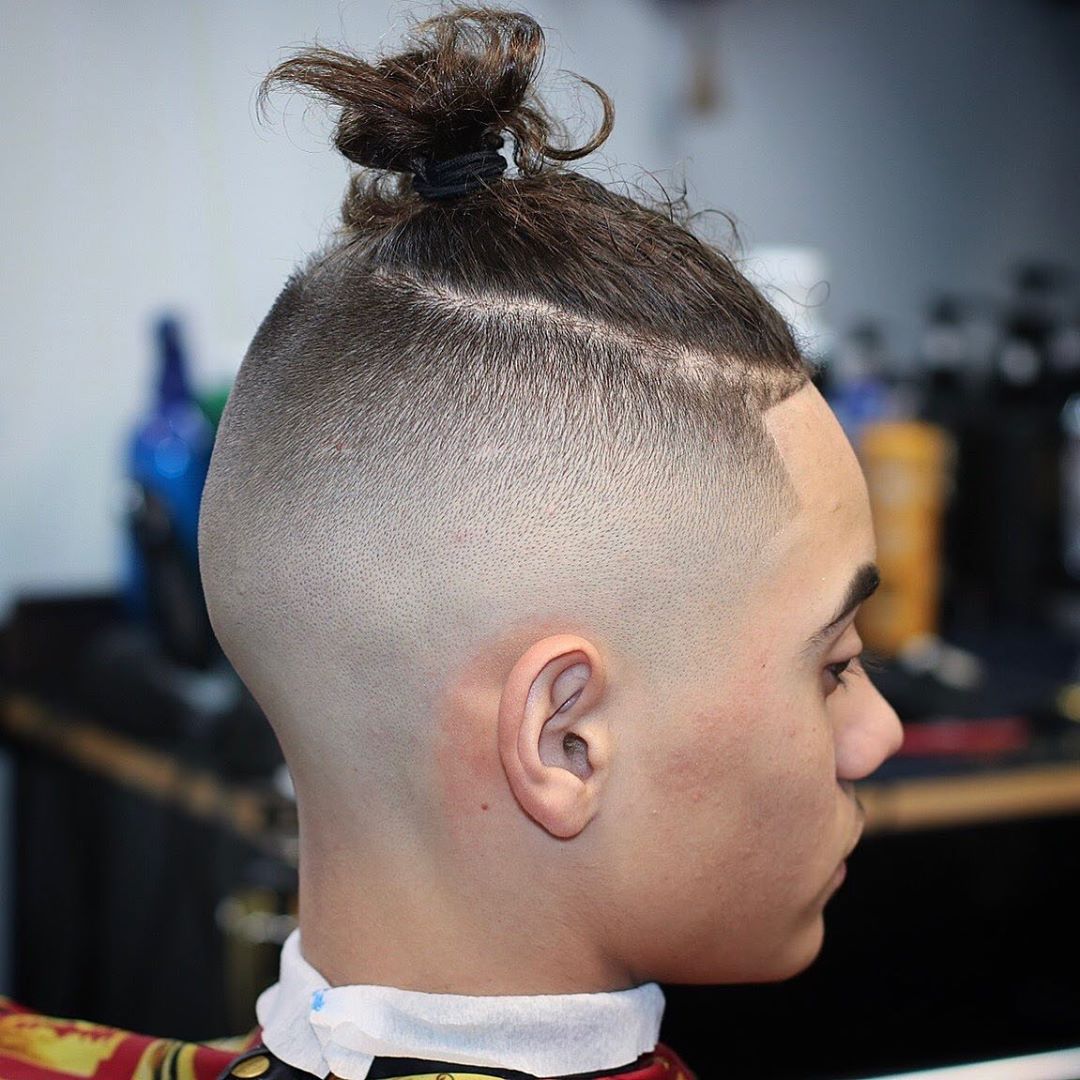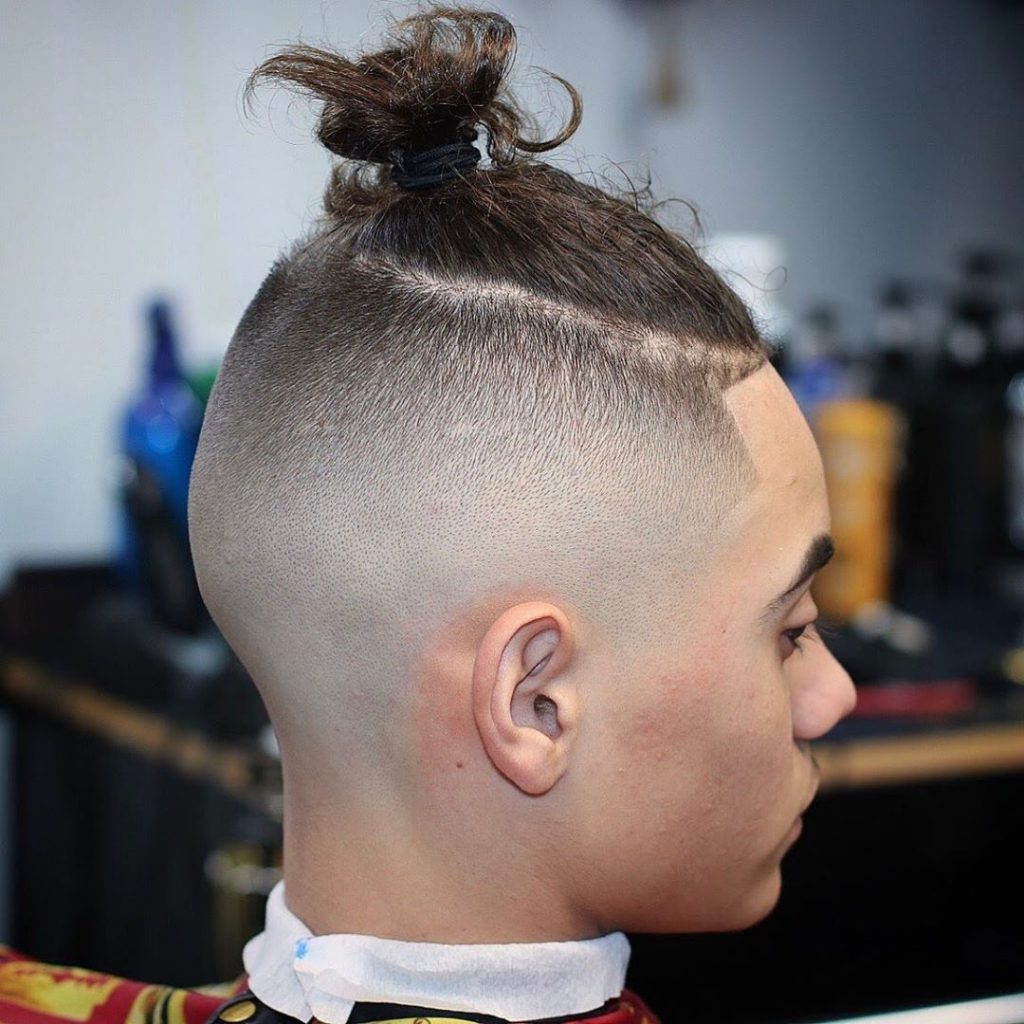 This high undercut fade cuts hair short up past the usual line of the temple.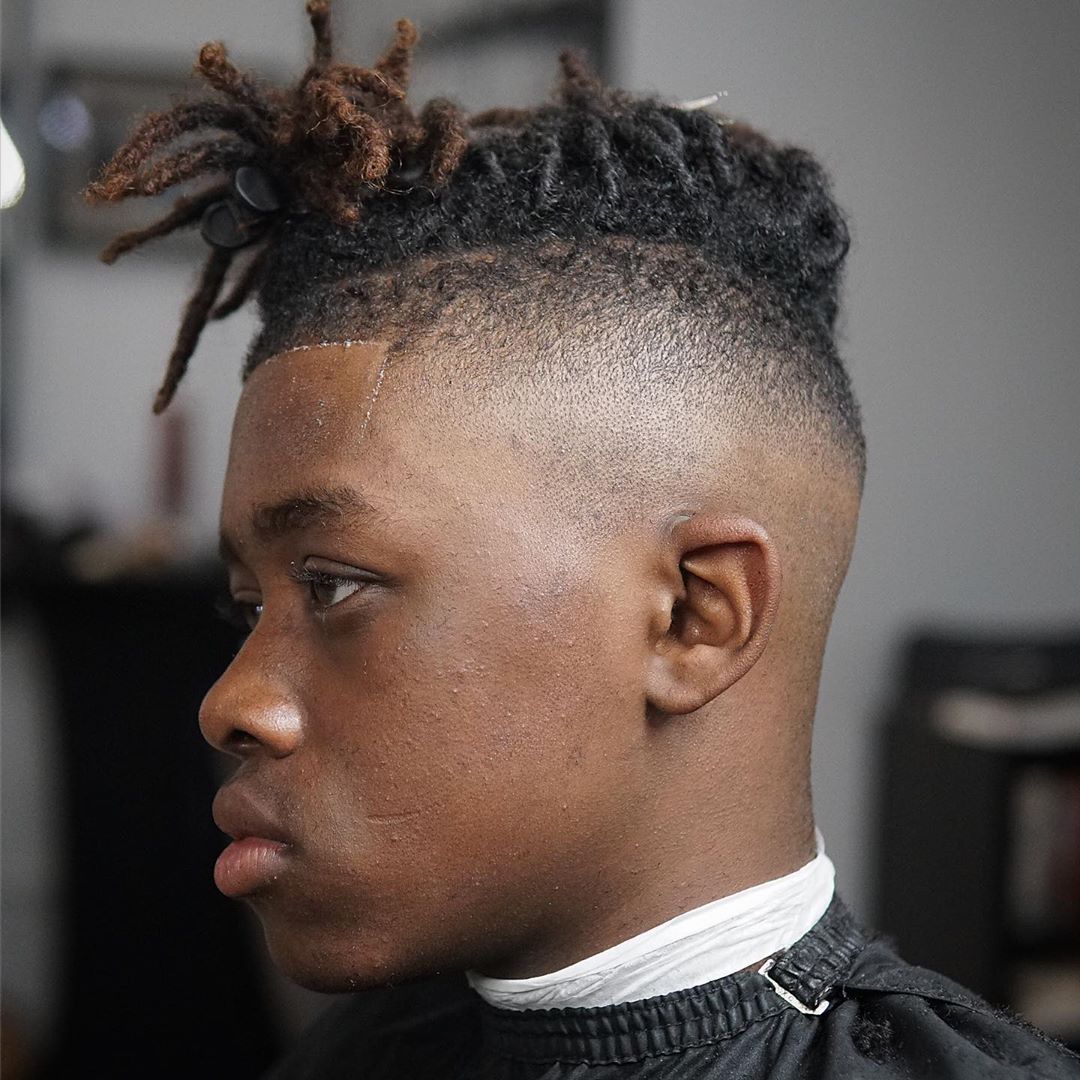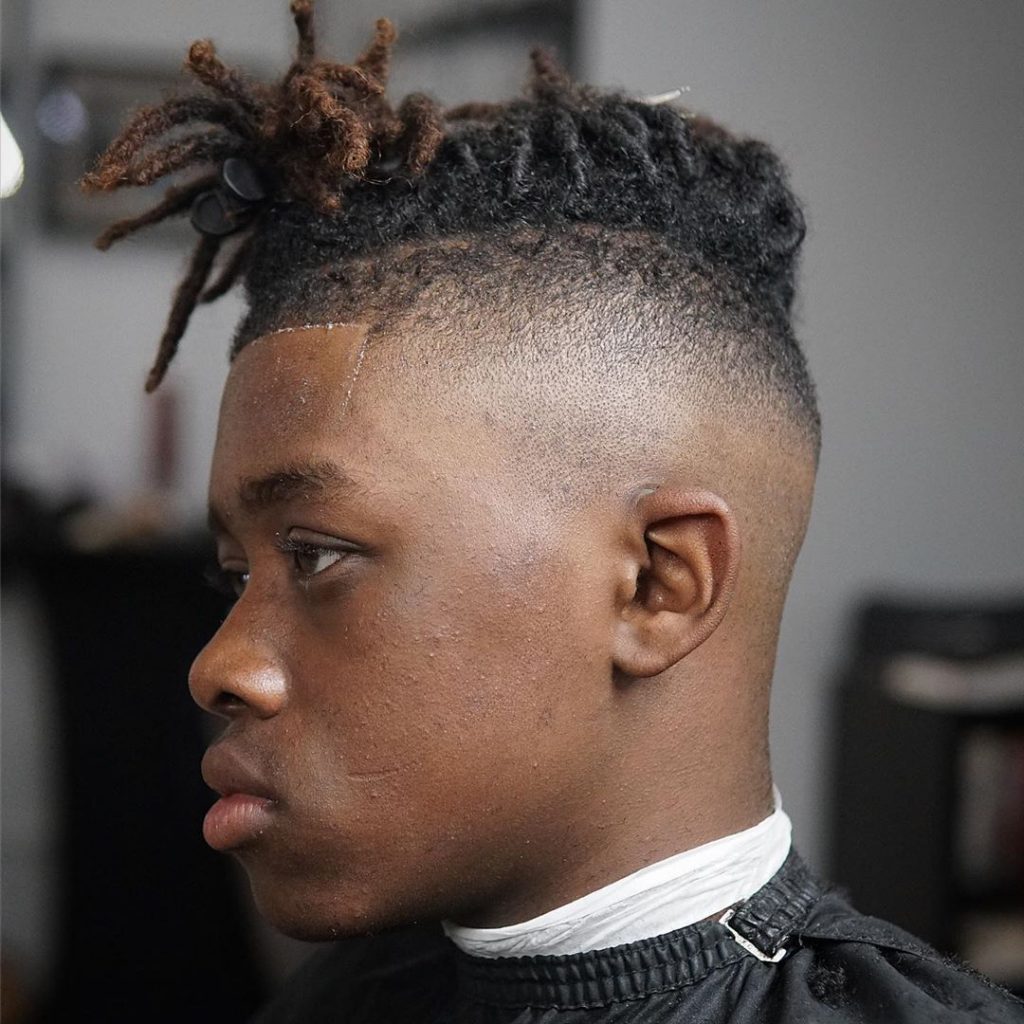 The undercut works well with long hair for Black men, including curls, braids, and dreadlocks.
These three undercuts have the same shape but look different fades and hairstyles. Pulling hair up into a bun, back into a ponytail, or into box braids creates three very different profiles.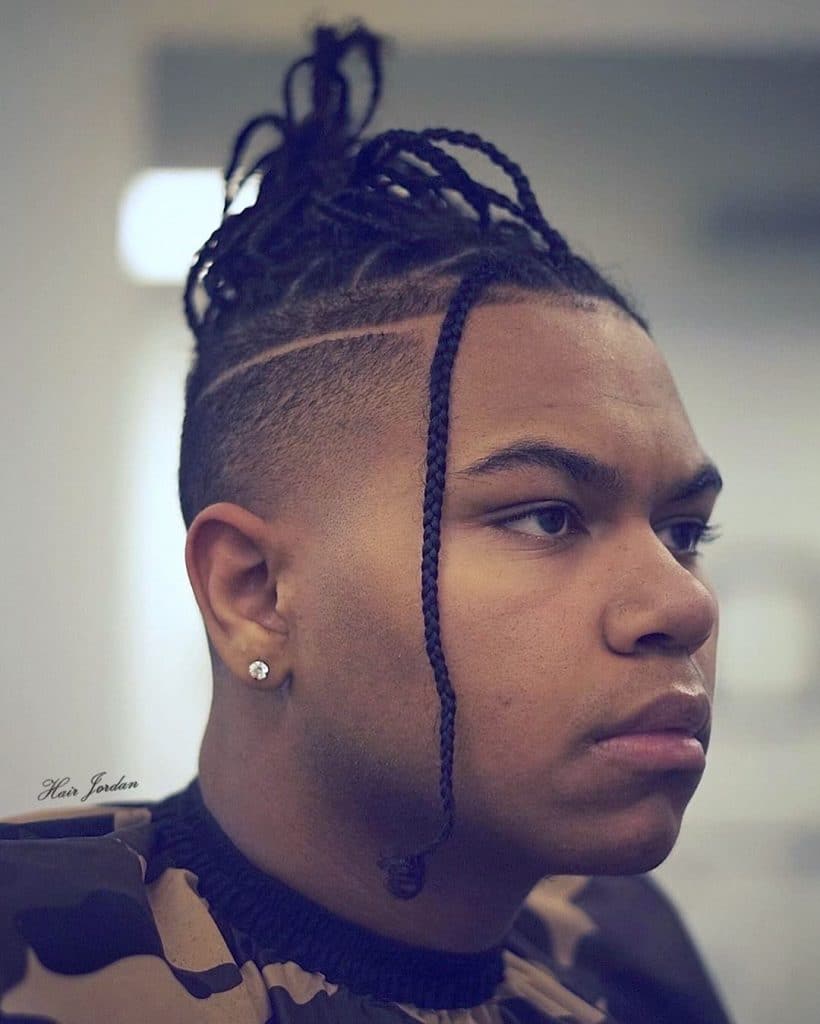 This fresh look pulls braids back into a messy bun, leaving one lone braid free.
5. Disconnected Undercut Fade
The disconnected undercut emphasizes the difference between longer and shorter hair. This cut works with short and longer hair.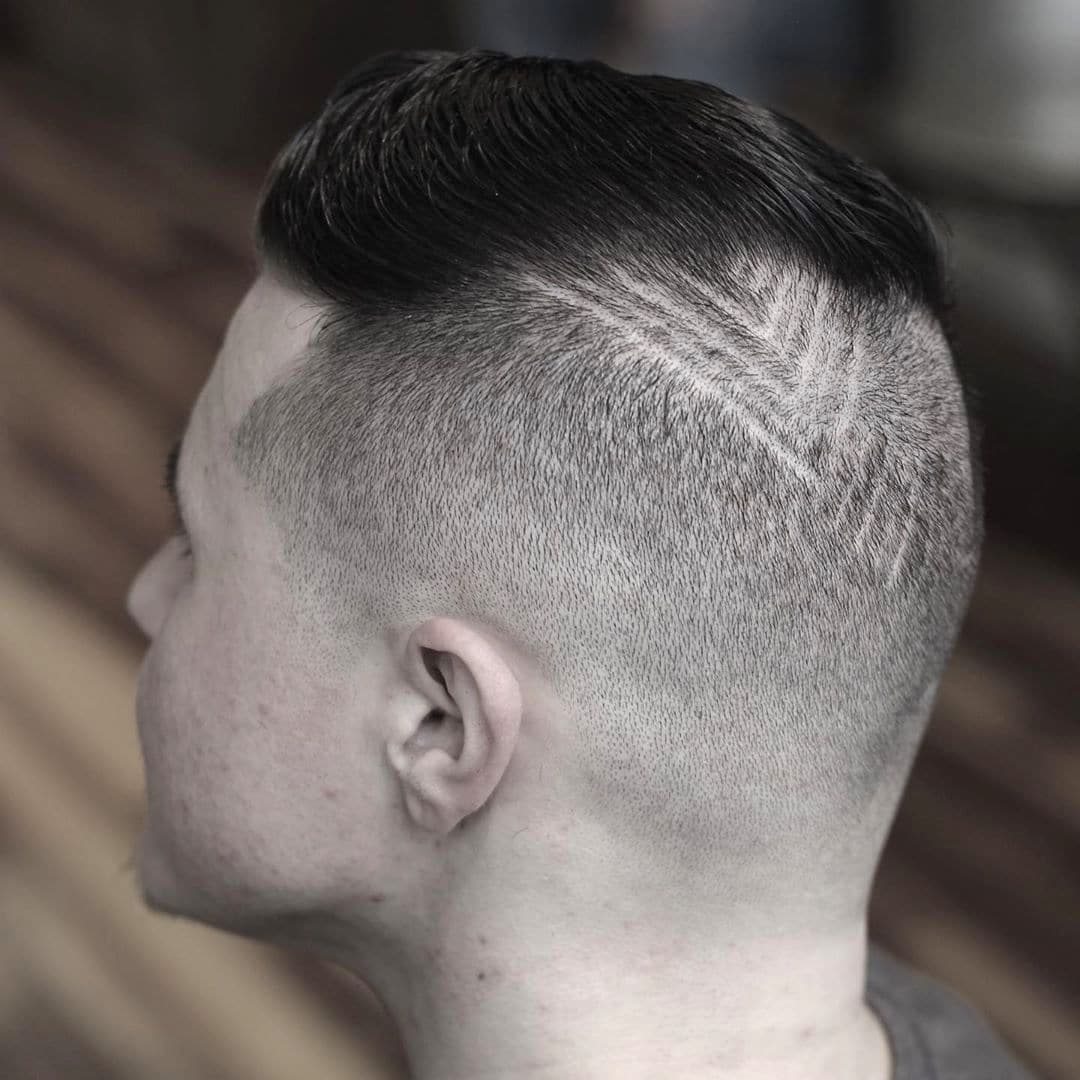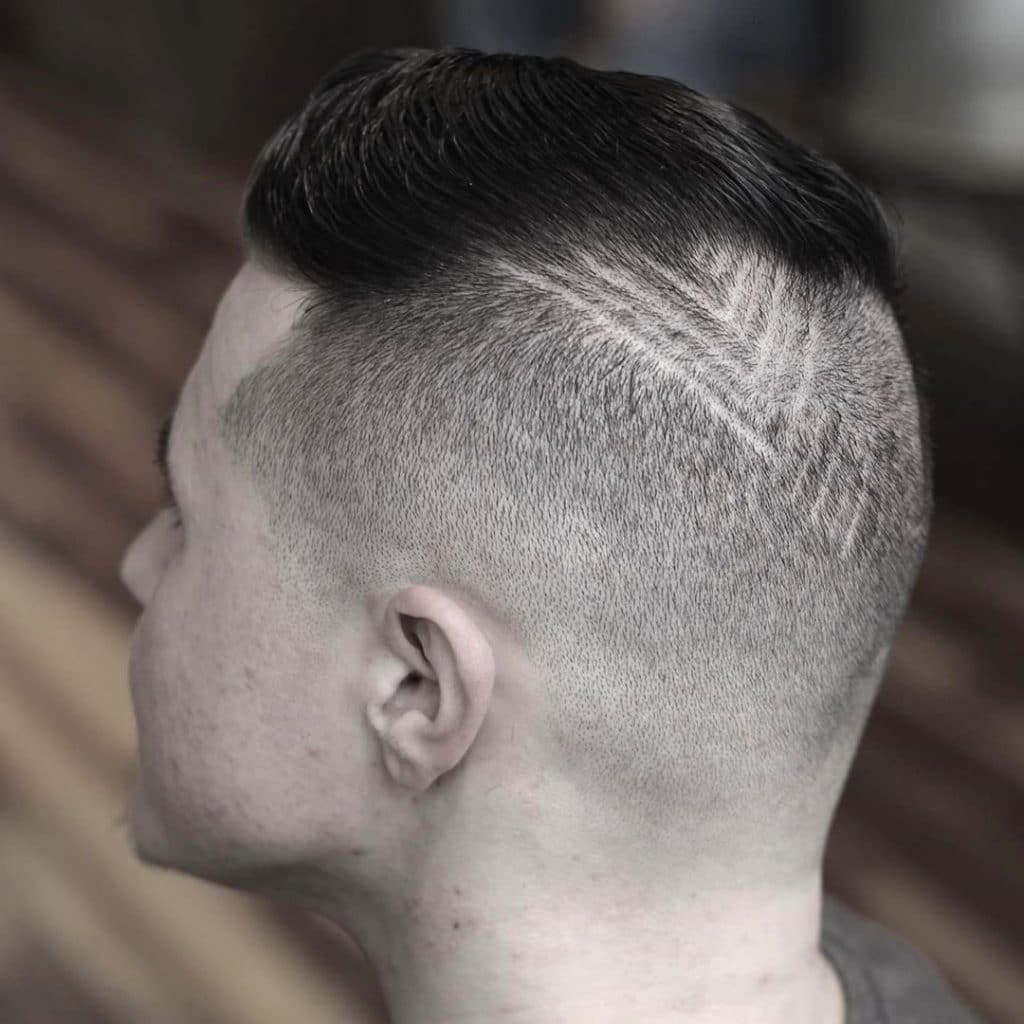 Here, some v-shaped hair designs bring more attention to the fade.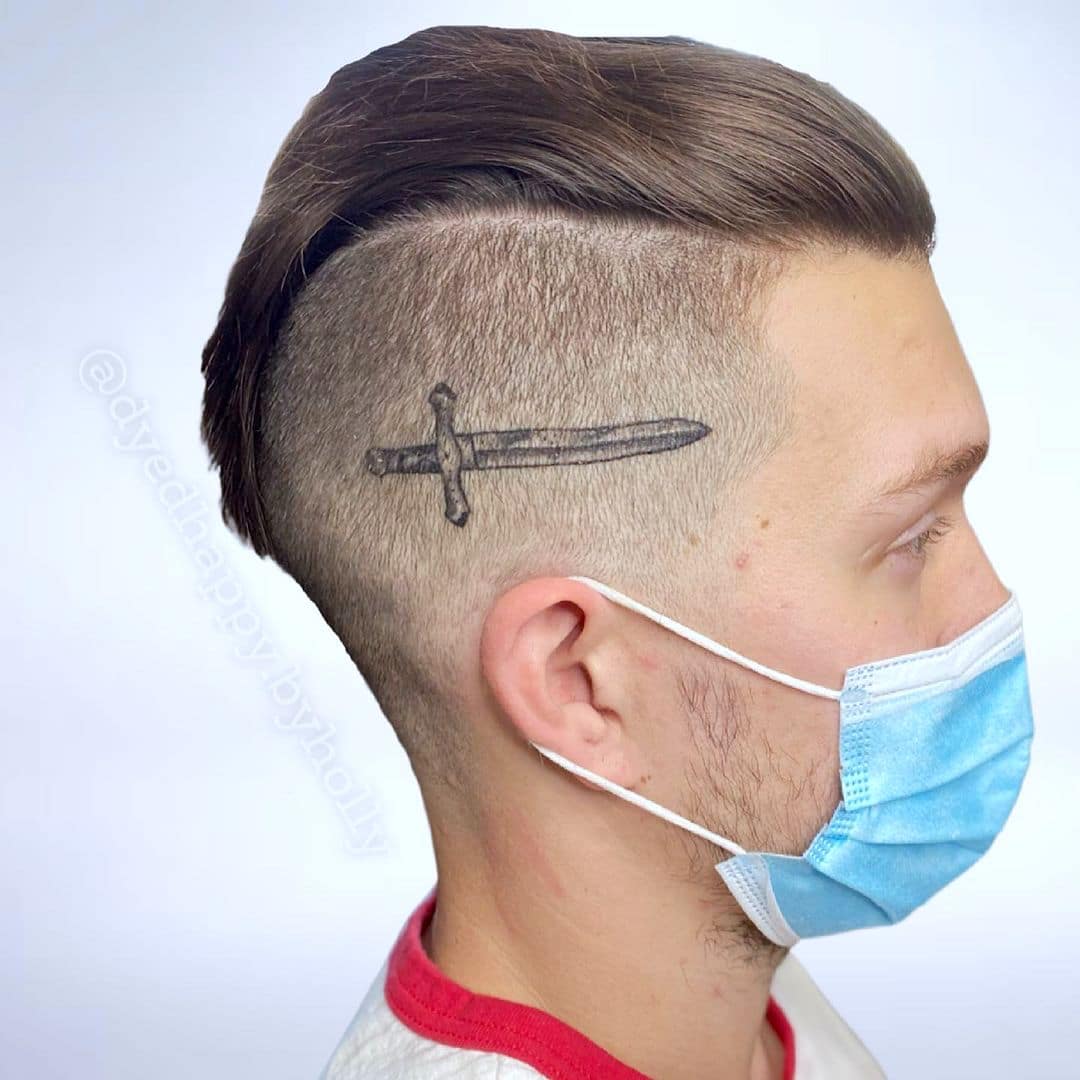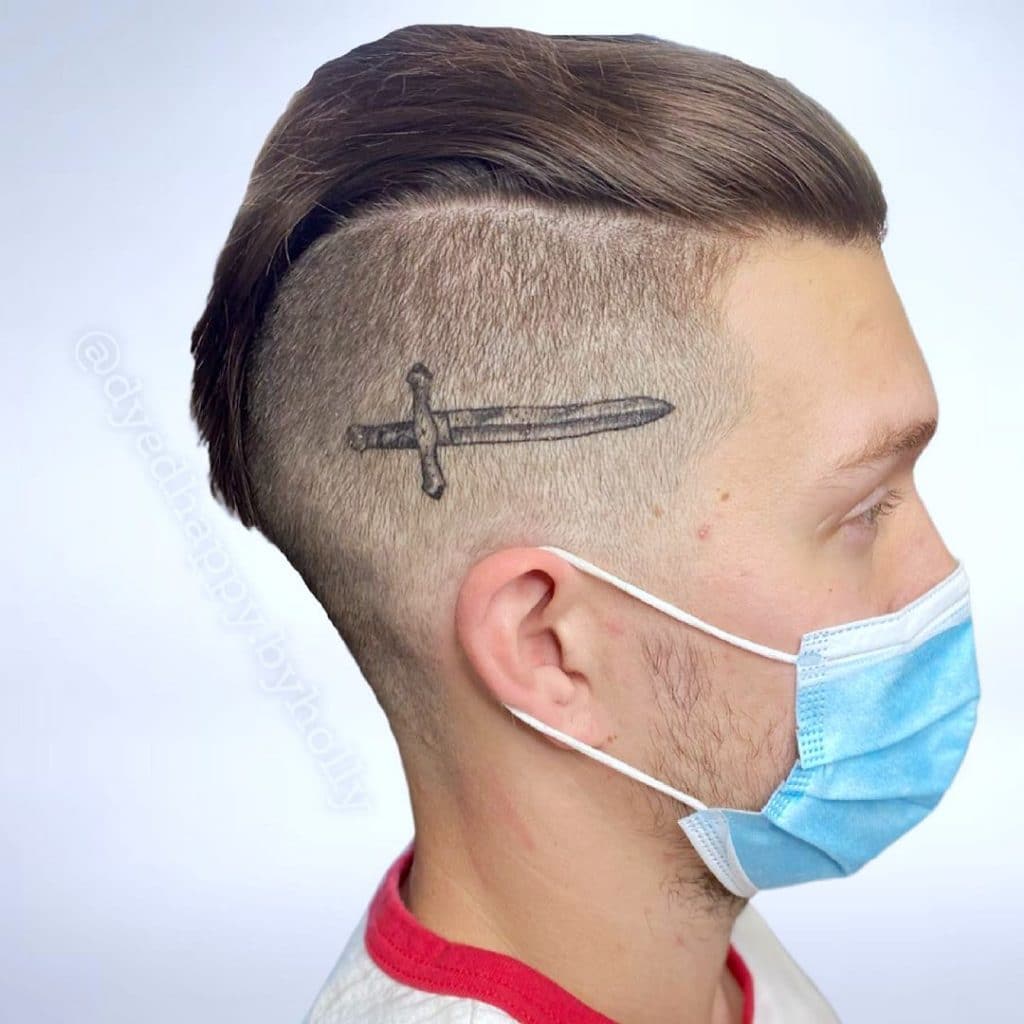 If you go to the trouble of getting a tattoo on your head, you might as well show it off. This is cool way to wear the slicked back undercut.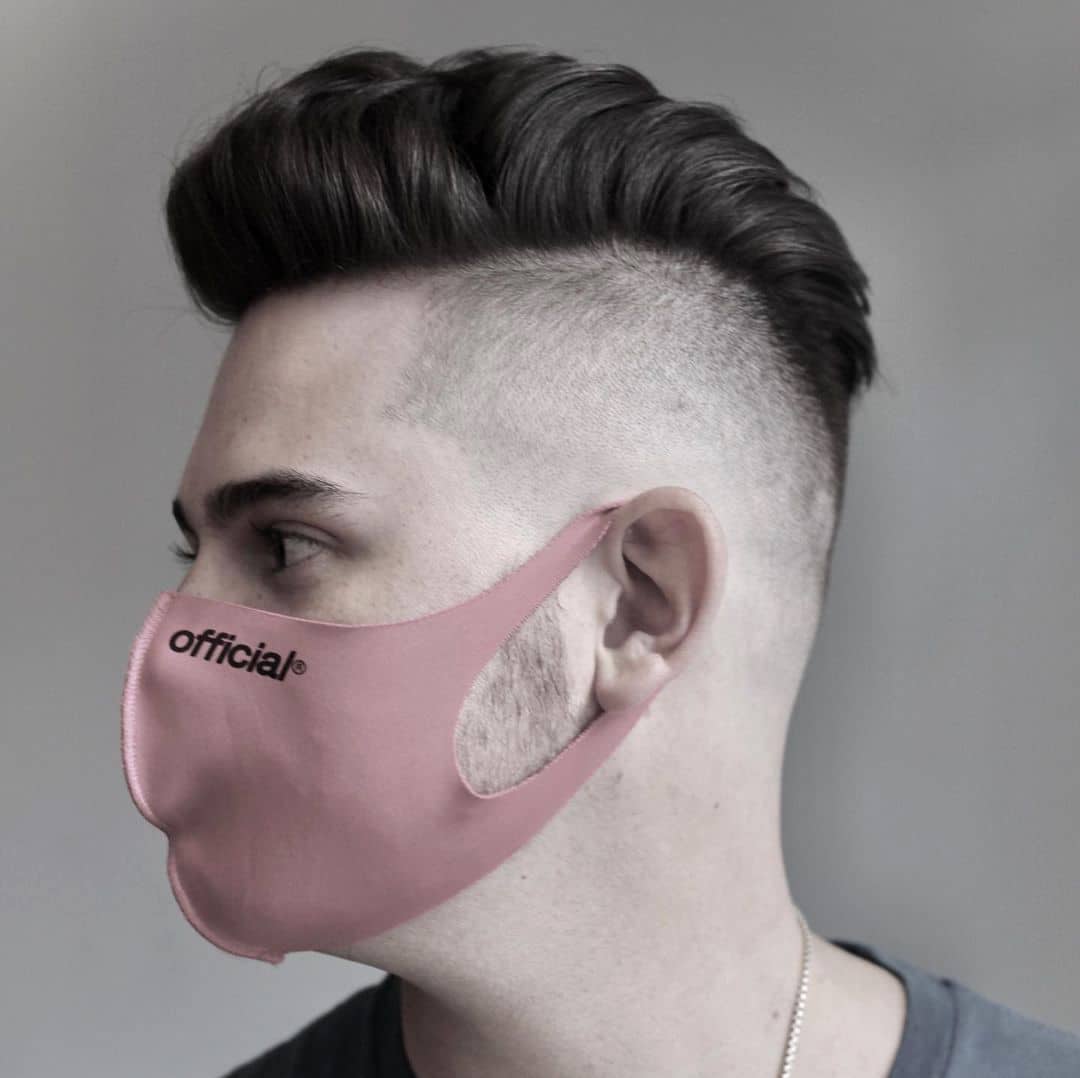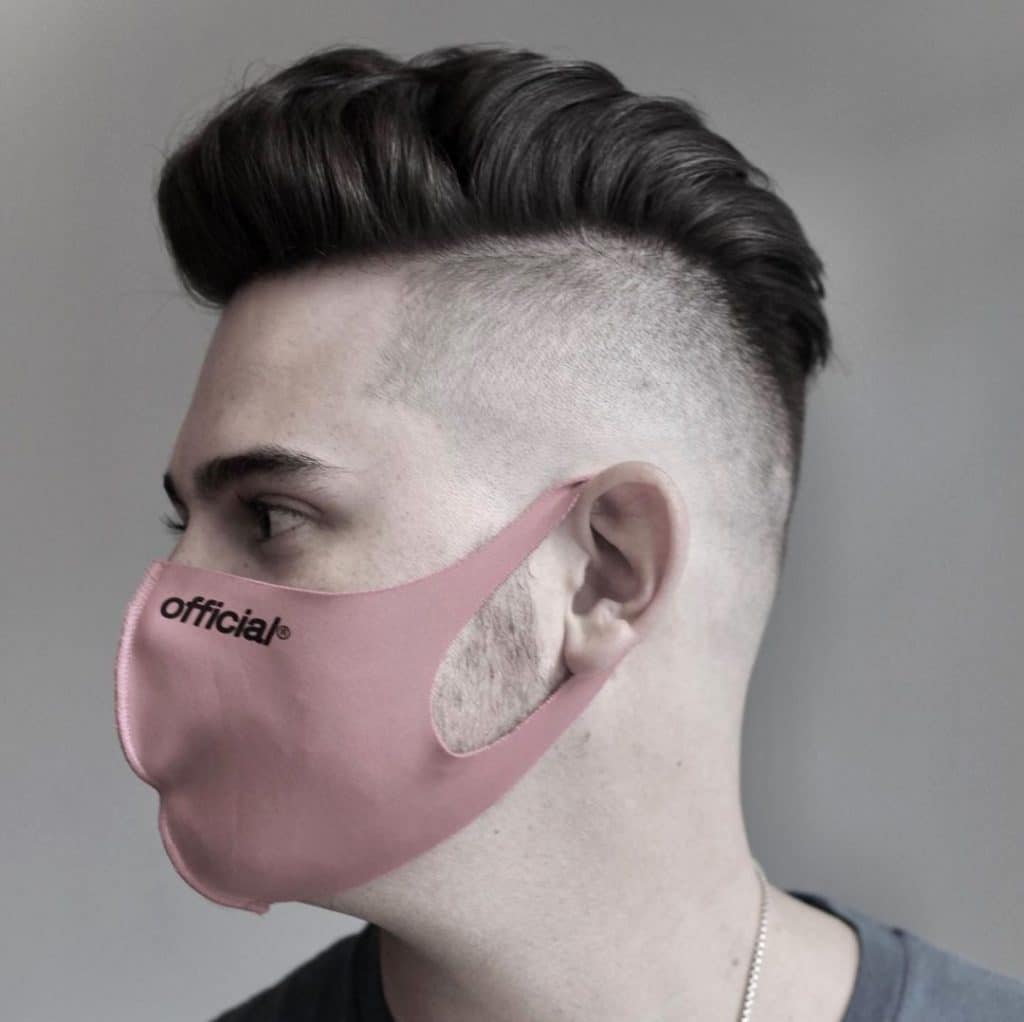 This cool cut for guys with thick hair takes the undercut fade way up high. There is plenty of fullness left for a modern pompadour with oversized texture.
6. Top Knot + Man Bun Undercut Fade
The man bun trend is still going strong and looks great over an undercut. A top knot is a bun worn way up on top of the head.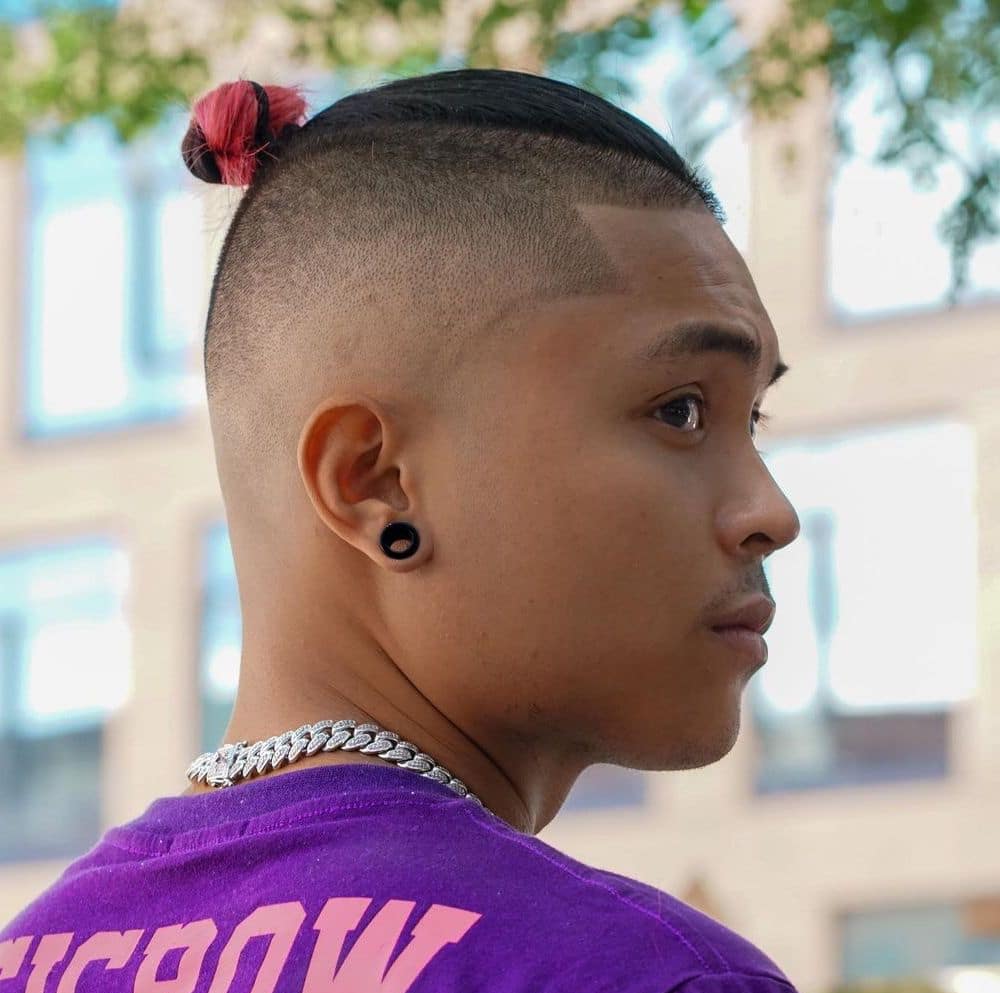 This high undercut fade shaves hair well above the temples into a cut more like a mohawk. Long hair is tied up and back into a tightly coiled bun.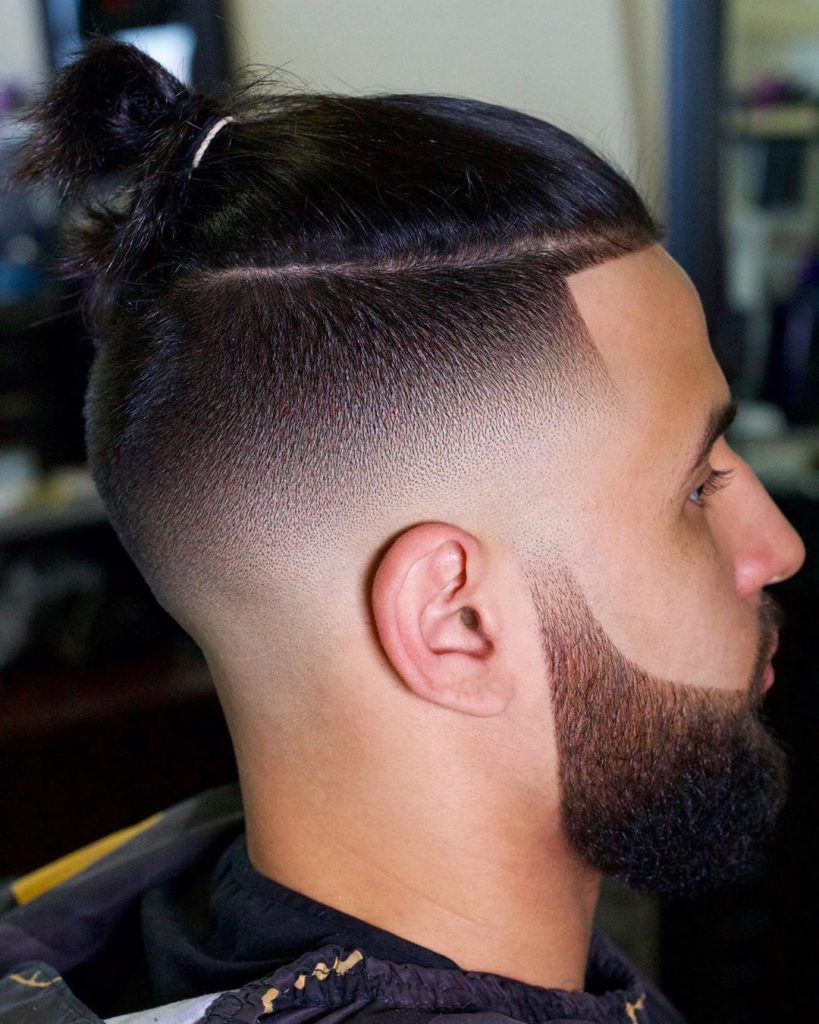 Now that's a blurry fade. Show off that precision cut by wearing hair up. This is the easiest type of man bun. Pull hair back into a ponytail and don't pull hair all the way through at the end.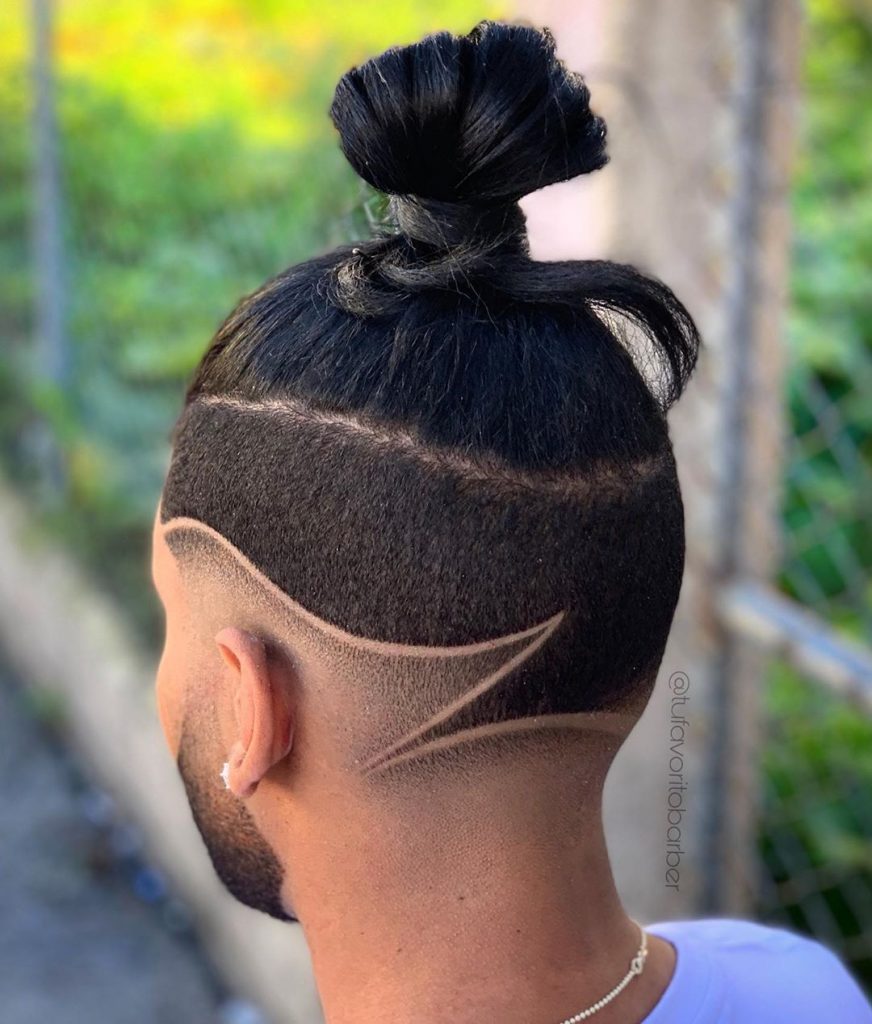 There's that top knot right up on the crown of the head. Two things make this look extra cool. Of course the zig-zag design is bold. The ends of hair are wrapped around the bottom of the man bun for a seamless, no visible elastic look.
7. Undercut Fade + Curly Hair
If a curly fade is good, a curly undercut can only be better. It's a great choice if you want to wear hair long but hate the feeling of hair on the back of your neck.
An undercut does more for curly hair than keep you cool. Short hair around the sides and back lighten up hair to help curls form and create a flattering shape.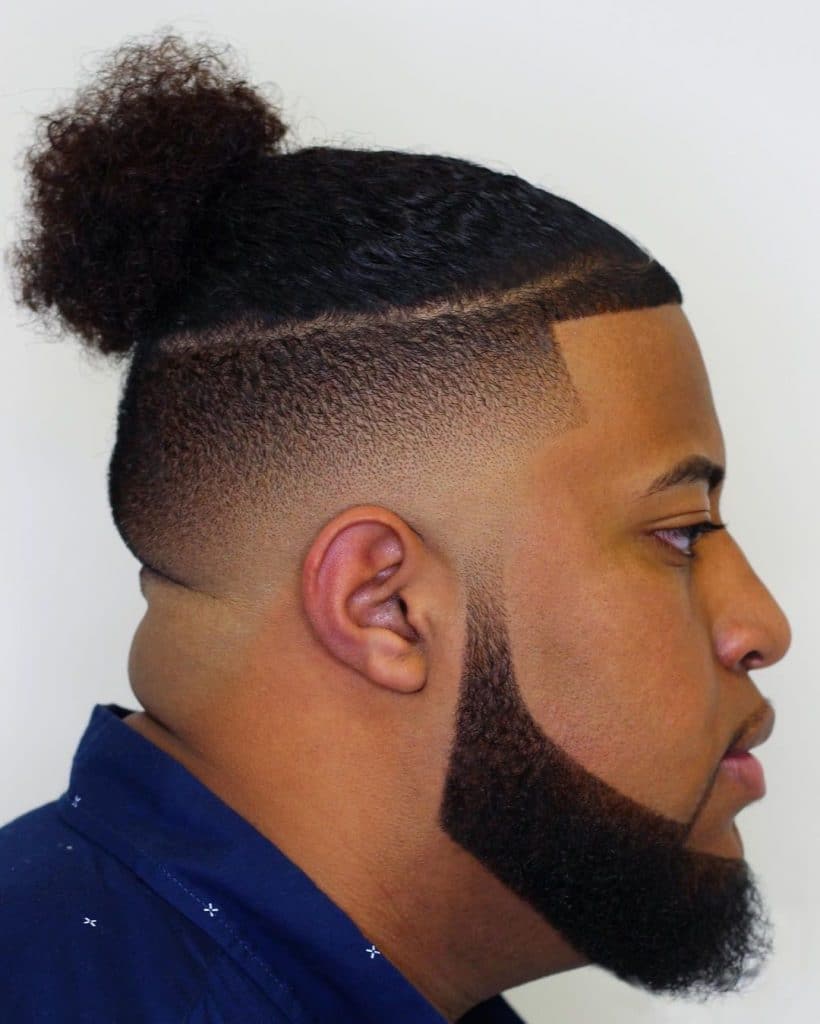 This kinky curly hair is pulled back into a tight ponytail that forms an afro puff. With hair like this, you don't need a man bun.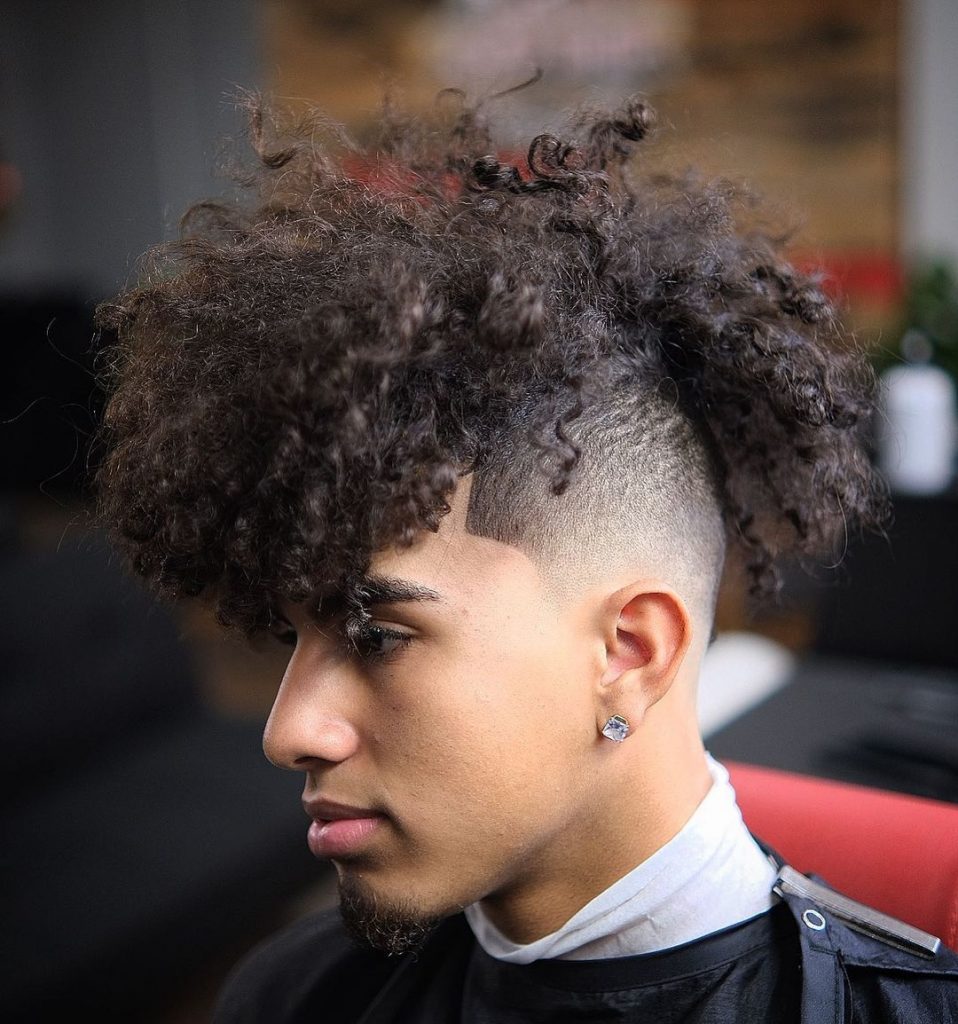 Another cool way to wear long curly hair and an undercut is in this cool mohawk-inspired look. The length and volume create a mohawk shape without an actual mohawk haircut.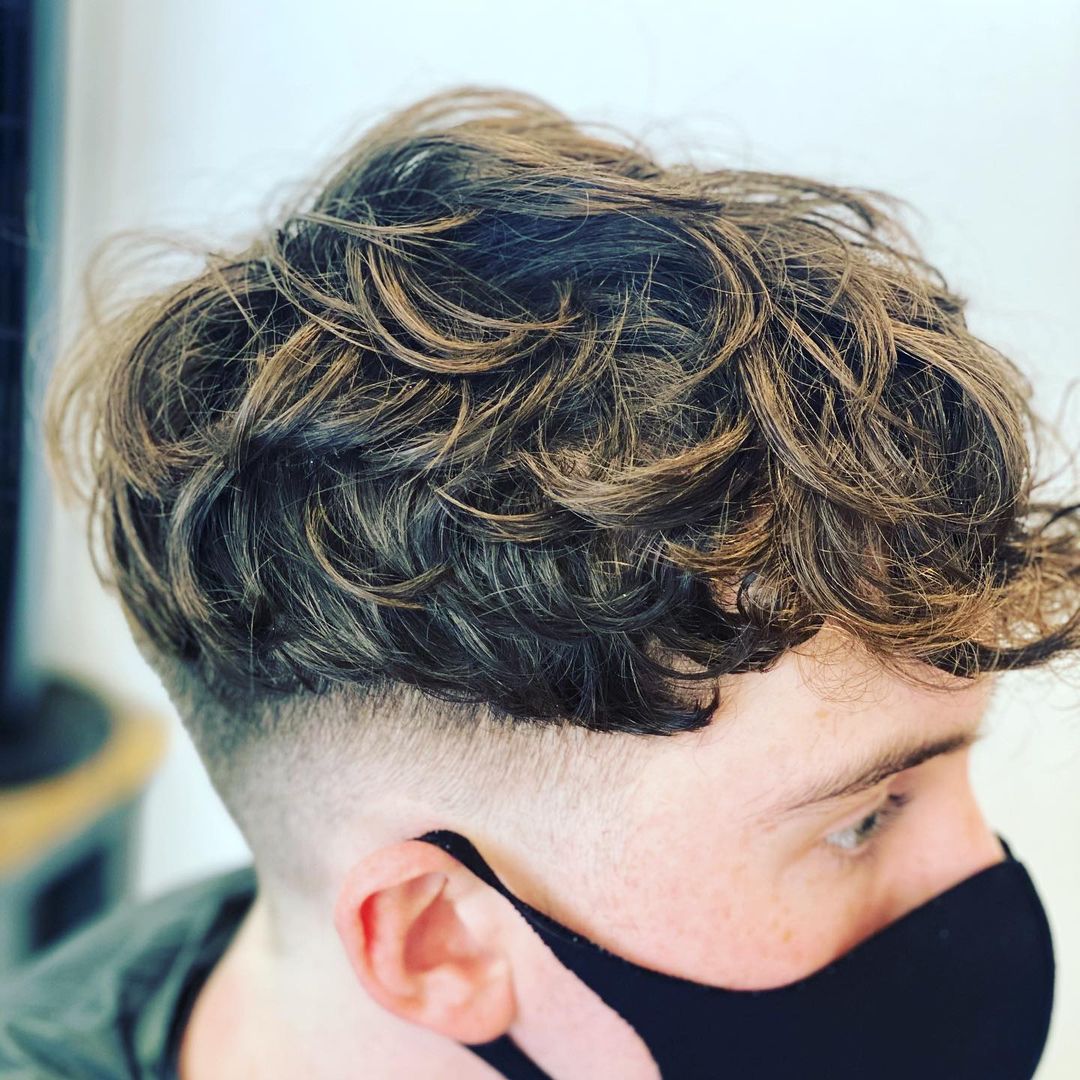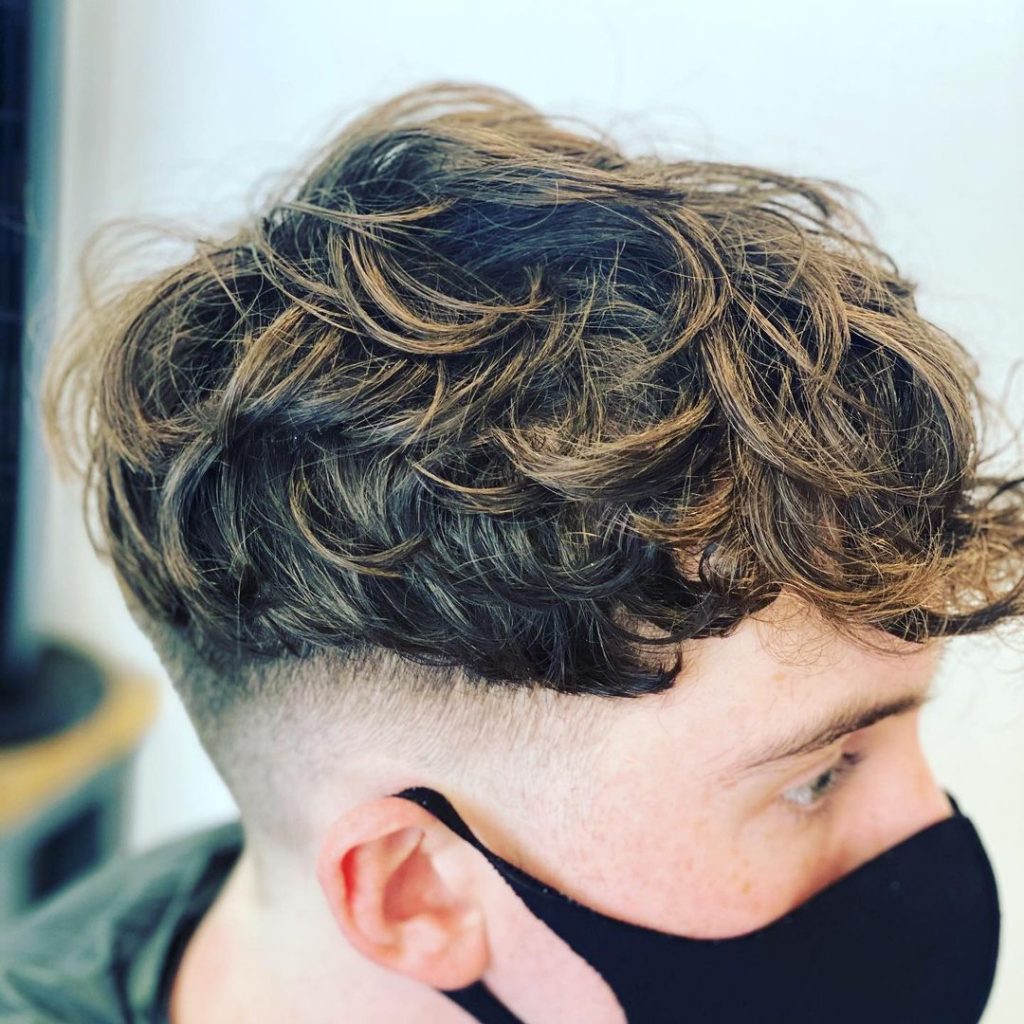 This curly crop is lightweight and extra curly thanks to a high undercut fade.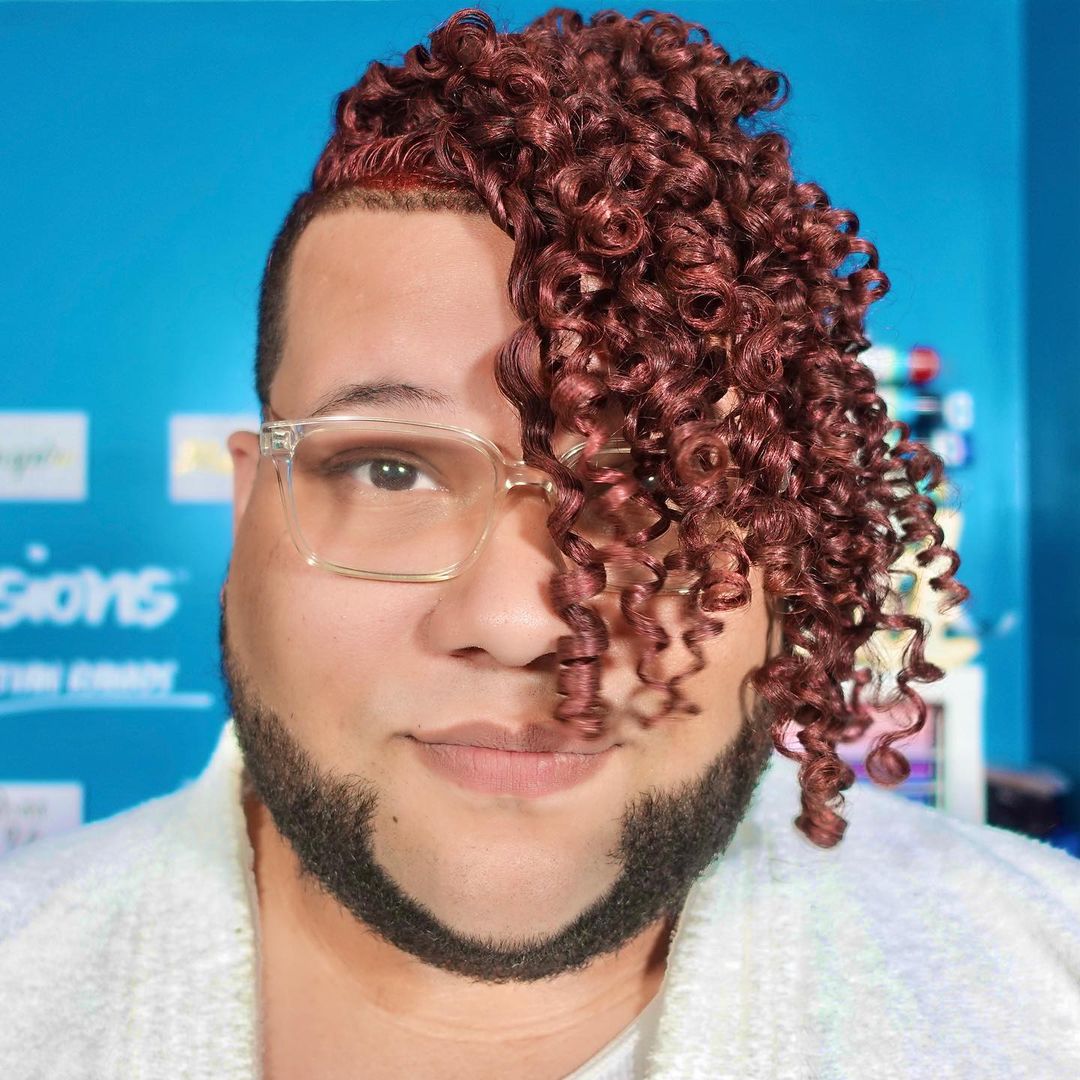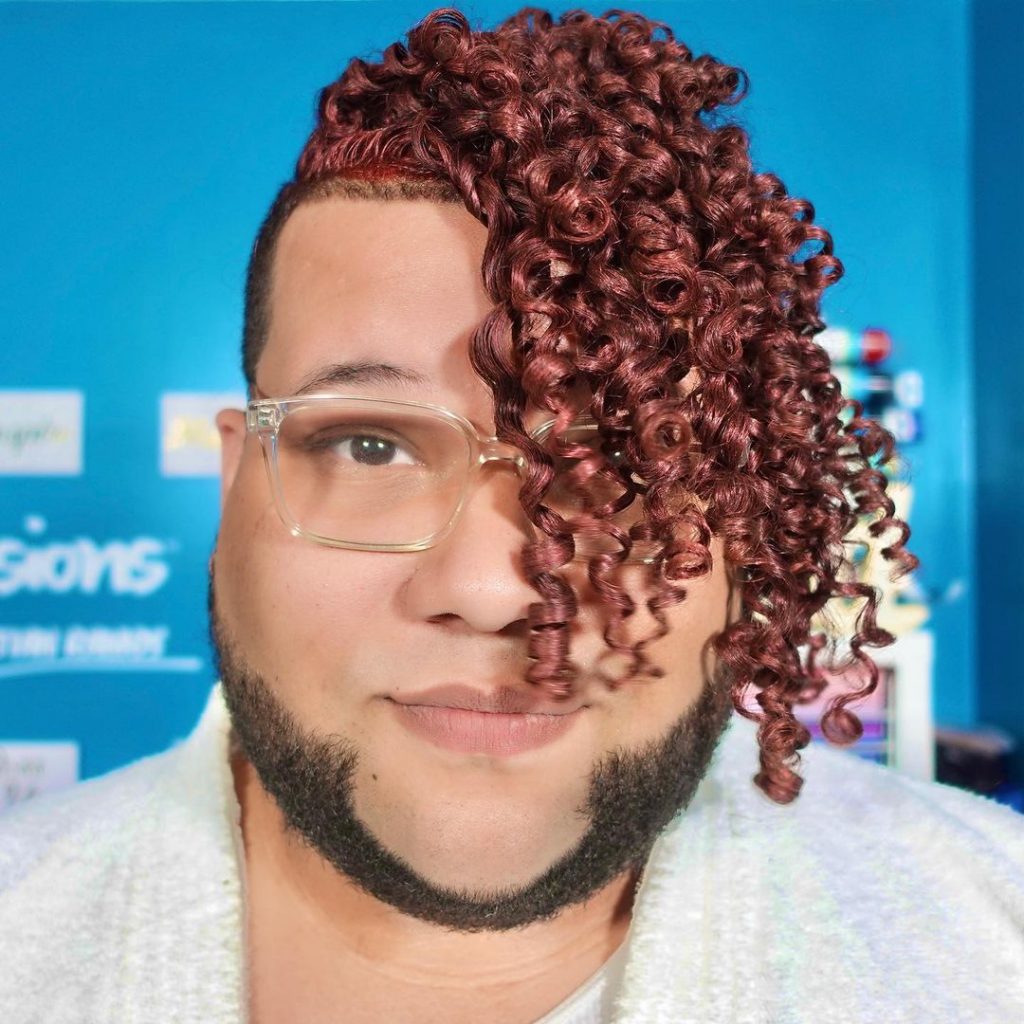 Christian Ramos, the Curl Papi, likes to wear long curls on top with an undercut at the sides. This is also a flattering cut for guys with wide cheeks or round faces because it doesn't add any additional width.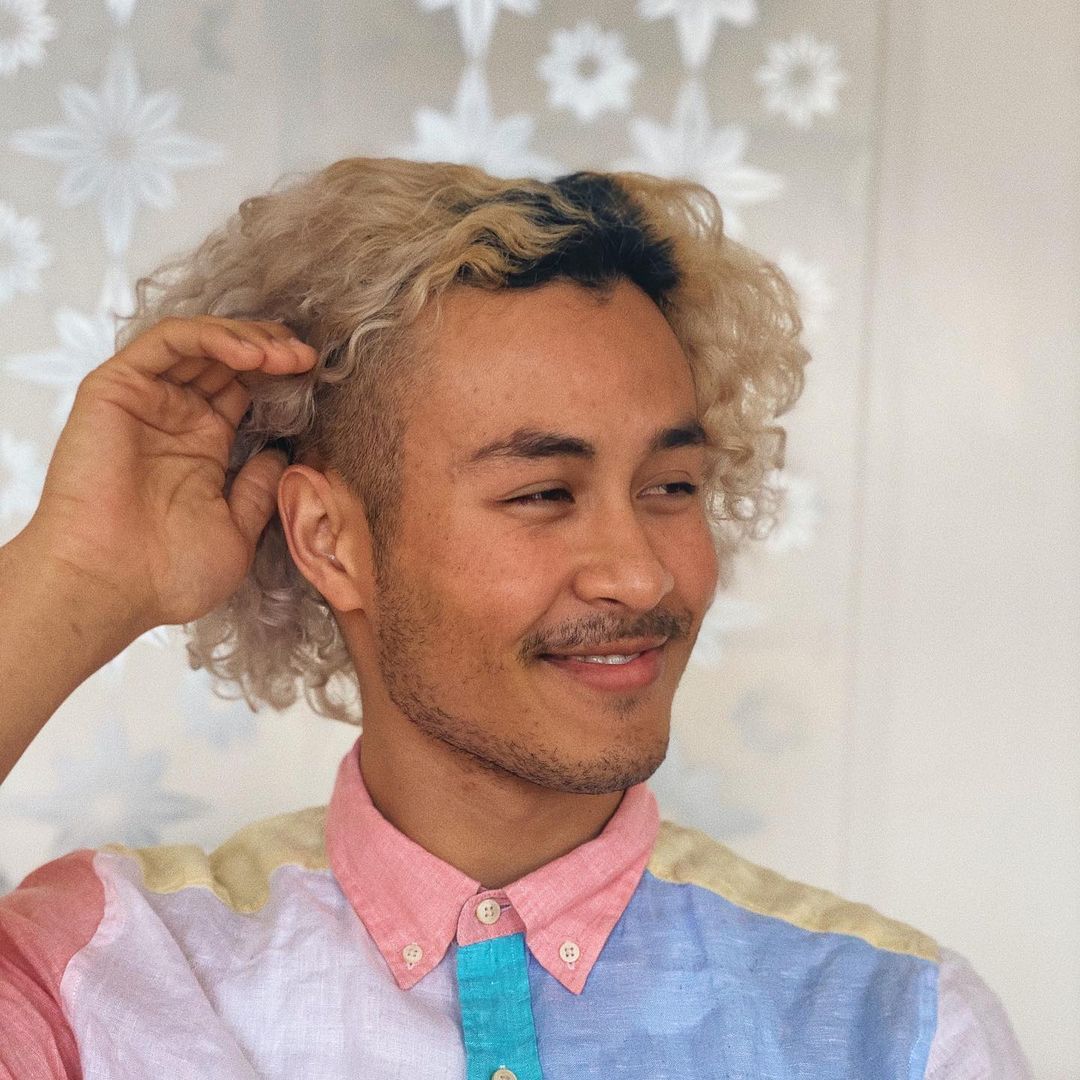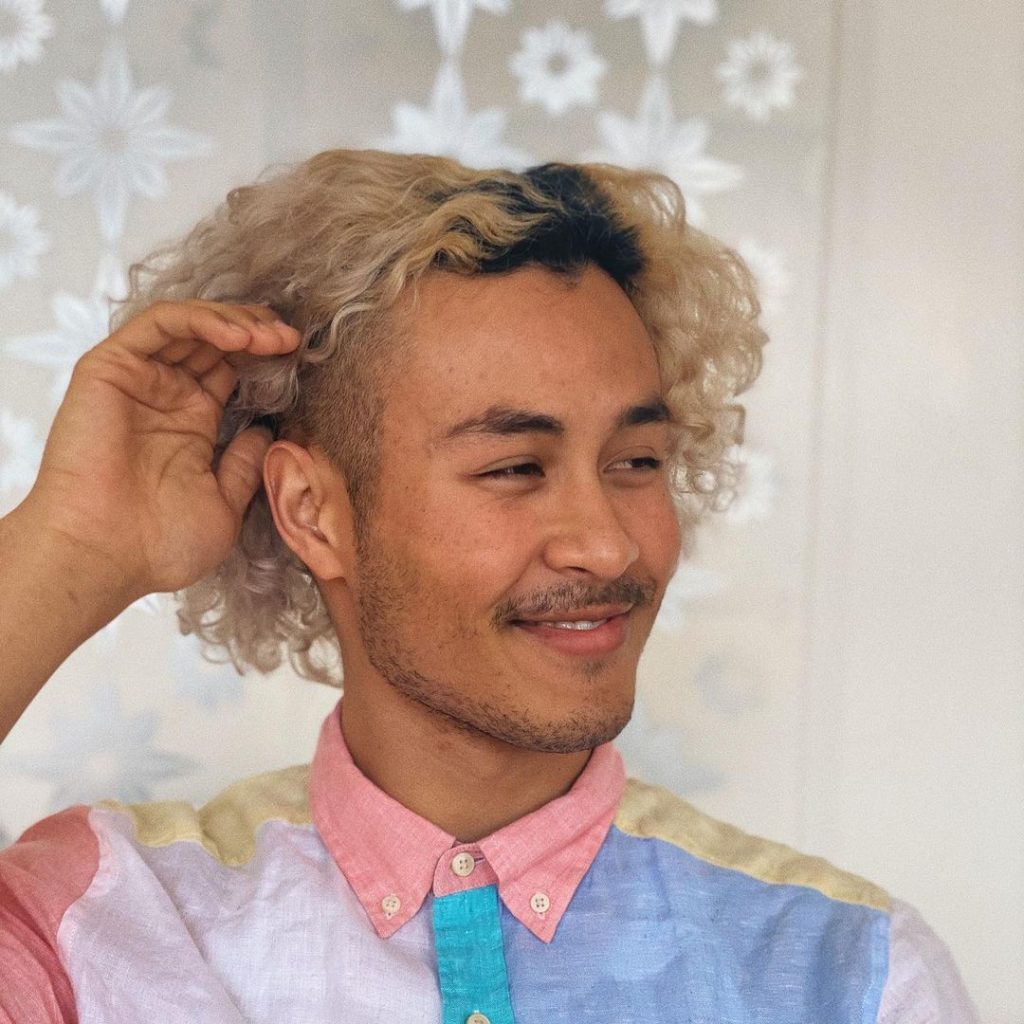 Now that's a guy who looks and feels great. An undercut makes it easy to wear this surfer hair down. Try a few spritzes of salt spray in damp hair. Then scrunch curls and let it air dry for authentic surf hair without any of the sand.
8. Low + Mid Undercuts
An undercut doesn't have to go all the way up to the temples. There are also low and mid undercuts. The cut still goes under the hair.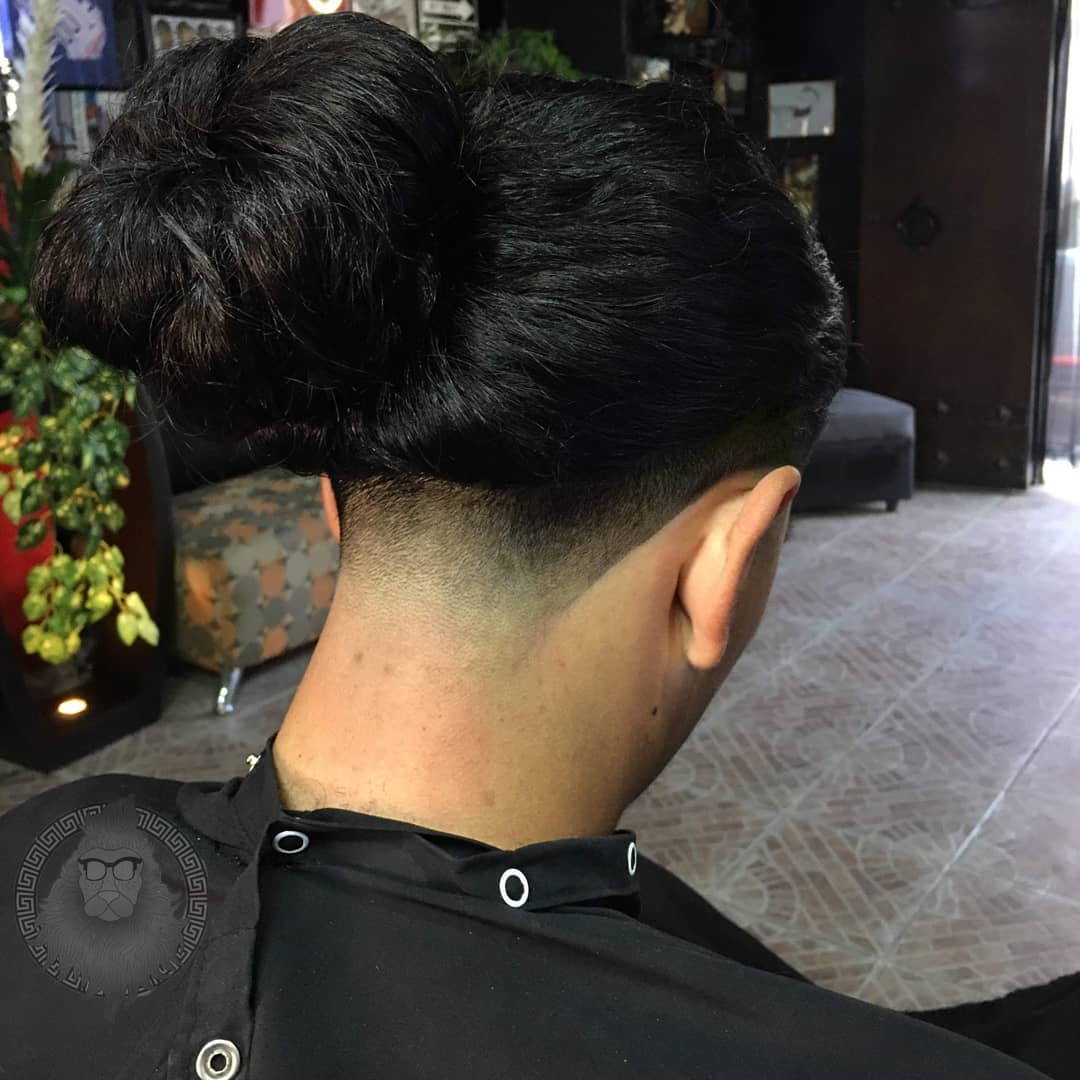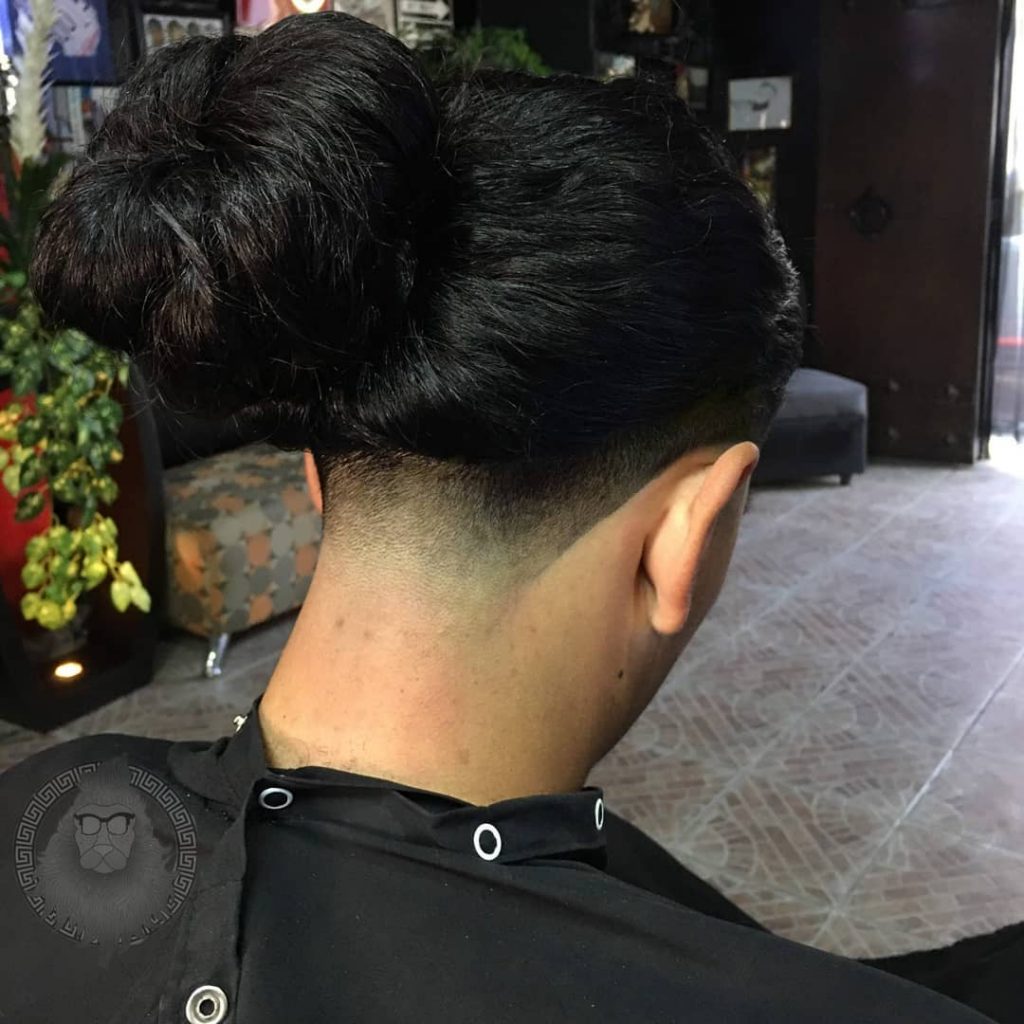 The low undercut is cool look for long hair. When hair is worn down, the faded neckline is hidden.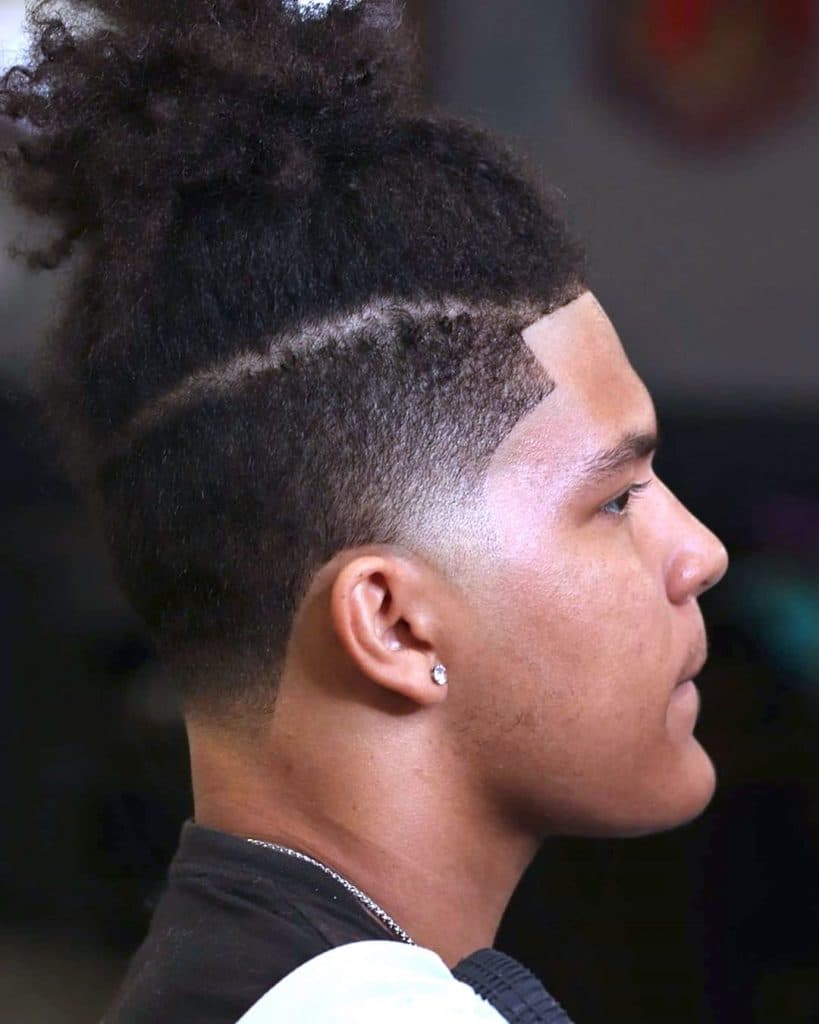 This mid-length fade is also a hidden undercut when hair is worn down. It's like you get two totally different looks in one haircut.