The waves hairstyle for black men uses kinky curls to define a spiral around the head. Also called 360 waves, this short haircut does require some time and effort to create and maintain.
The process of growing hair out, brushing, moisturizing, and duragging or wave capping is called wolfing. This process transforms kinky curls into waves that start and then gets deeper, more defined and more connected waves over time.
If you want to make 360 waves, start with an even buzz all over, up to 3/4 of an inch long. Now it is time to start wolfing and daily brushing. Work a conditioner or oil into damp hair and grab your wave brush. There are specific waves brushes out there or use a boar bristle or boar bristle and nylon mix. Imagine four sections of the head coming to a point at the crown. There are the front, sides, and back, roughly divided at the corners of the forehead and behind the ears. Brush each section down towards the floor. If you have already have a fade, start brushing waves on top and continue that look or continue the waves all around as hair grows in.
Protect the fragile waves by sleeping in a durag aka wave cap. Wear a durag in the daytime if you like. While it is often recommended to add a fade after waves are formed, many guys like to clean up edges that stick out with a tape up and low fade.
Now check out these cool waves to wear the waves haircut with every type of fade.
1. 360 Waves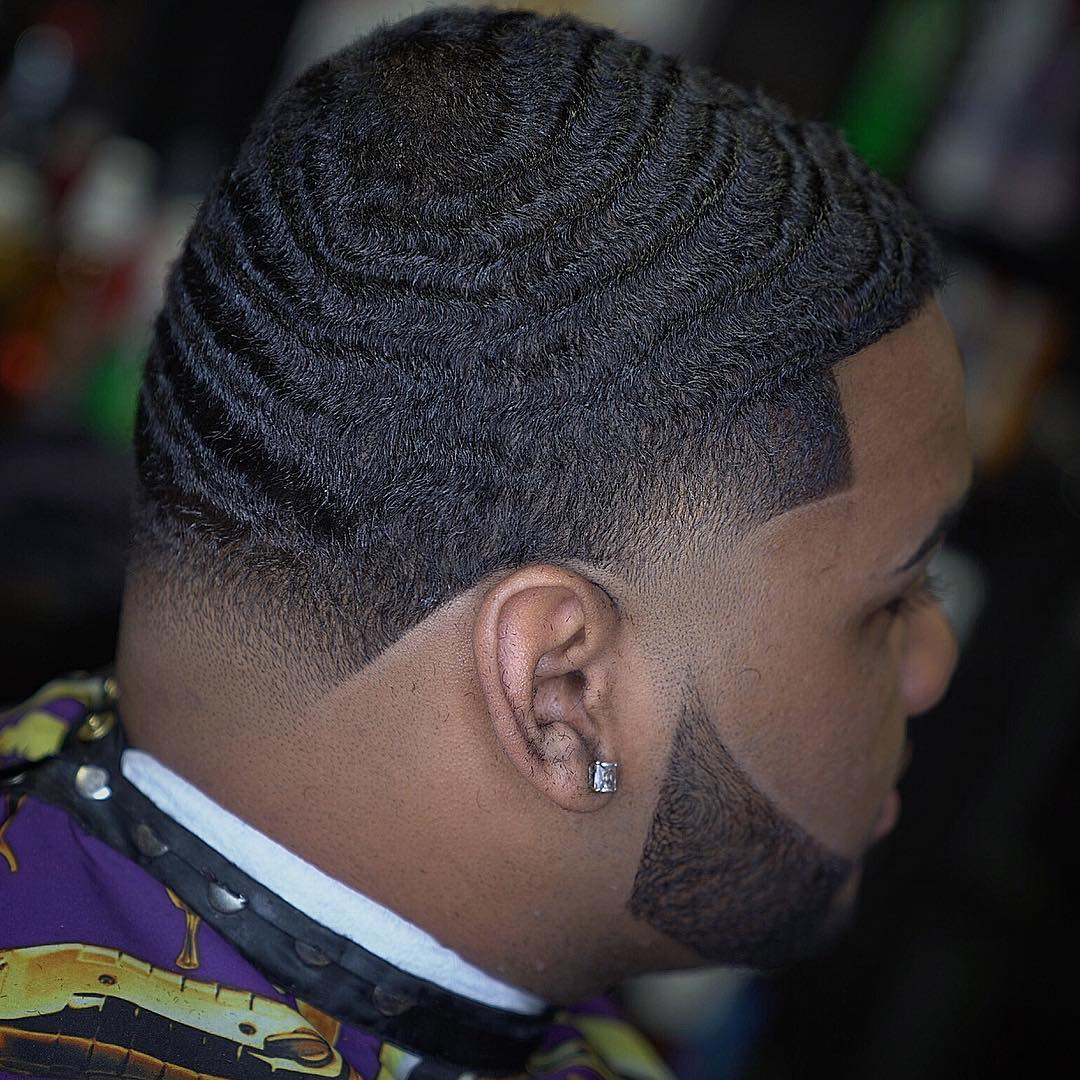 These 360 waves spiral all the way around with only a quick fade at the neck and sideburns.
2. Waves for Curly Hair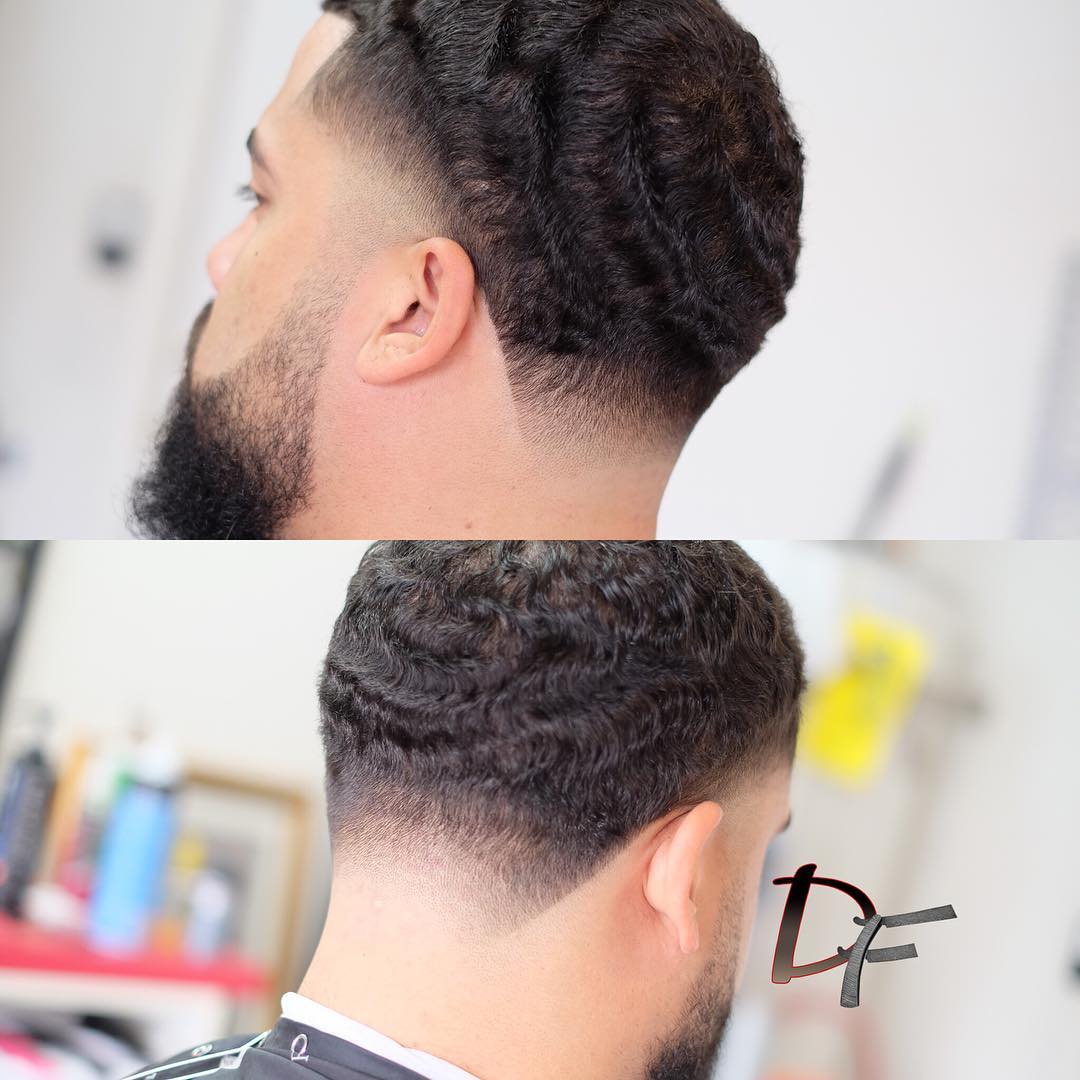 While tightly coiled kinky hair is the easiest to from into waves, it can also work with tighter types of curly hair. The broader S-curl results in wider waves but they are still well defined and look great.
3. Waves + Half Moon Part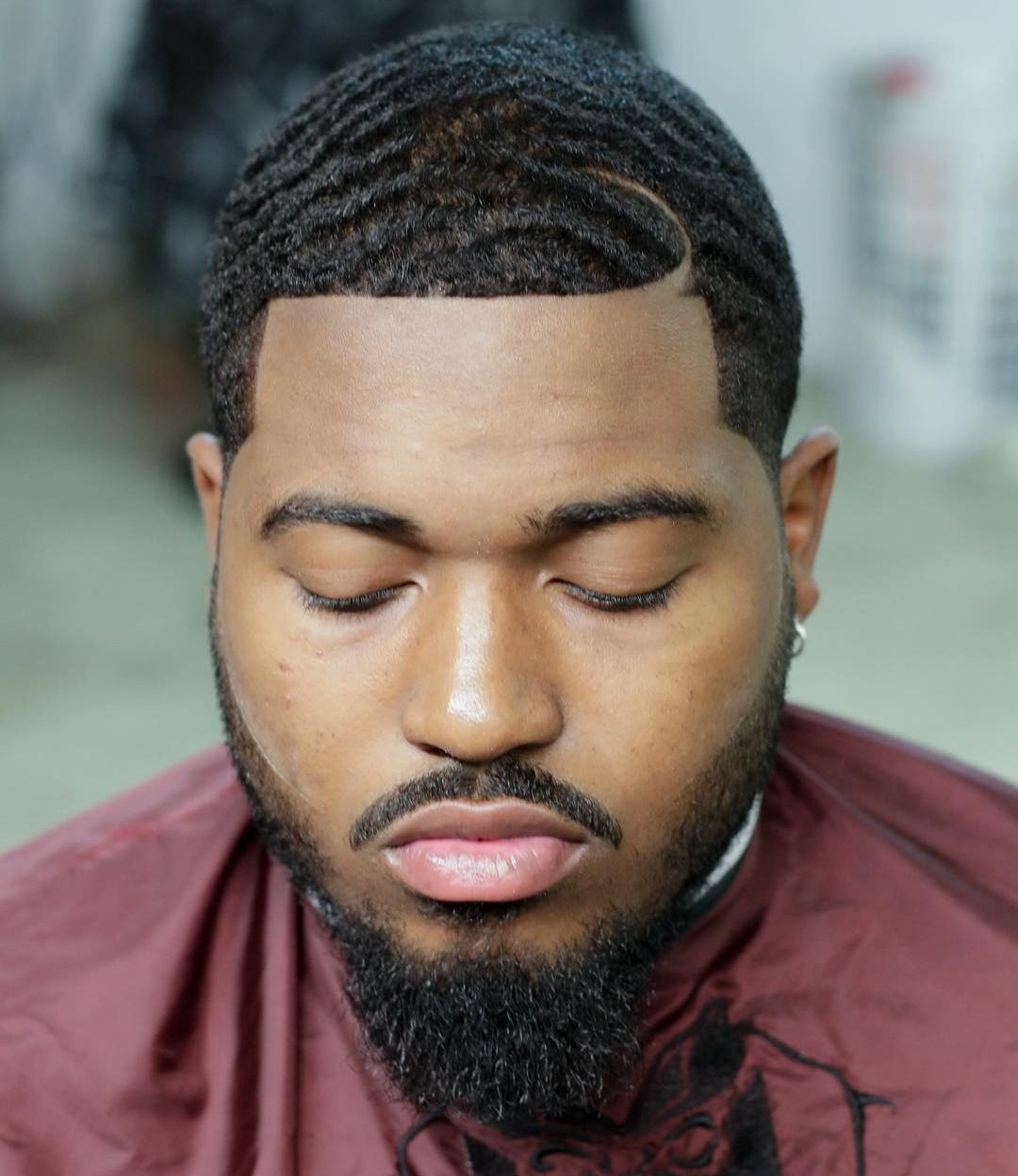 Once waves are established, go head and add a shaved part or fade. This curved half moon part fits right in with the wave pattern.
4. Waves + Beard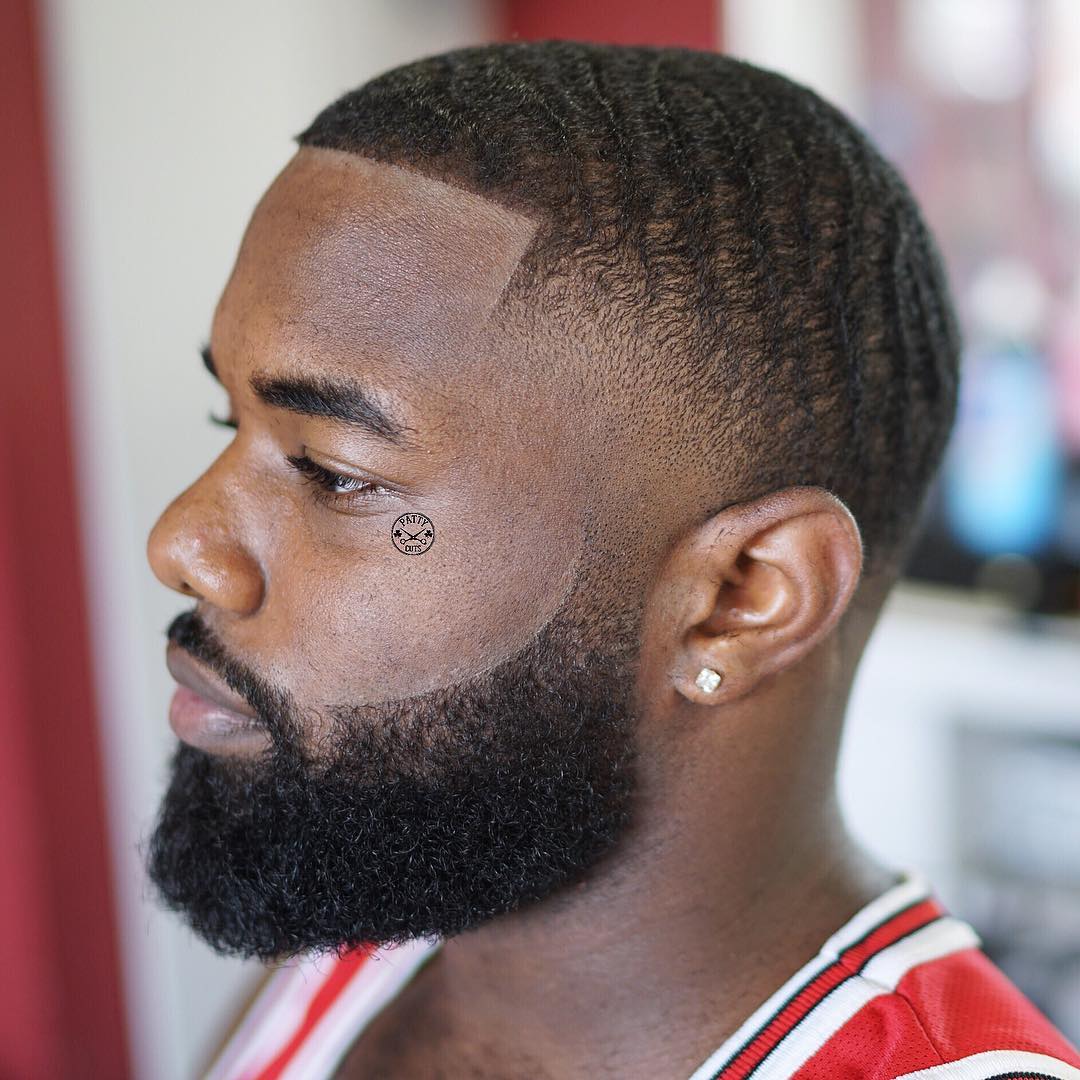 A temple fade divides waves on top and a beard below. Your barber will give a fade that flatters your face shape.
5. Waves on Top + Short Part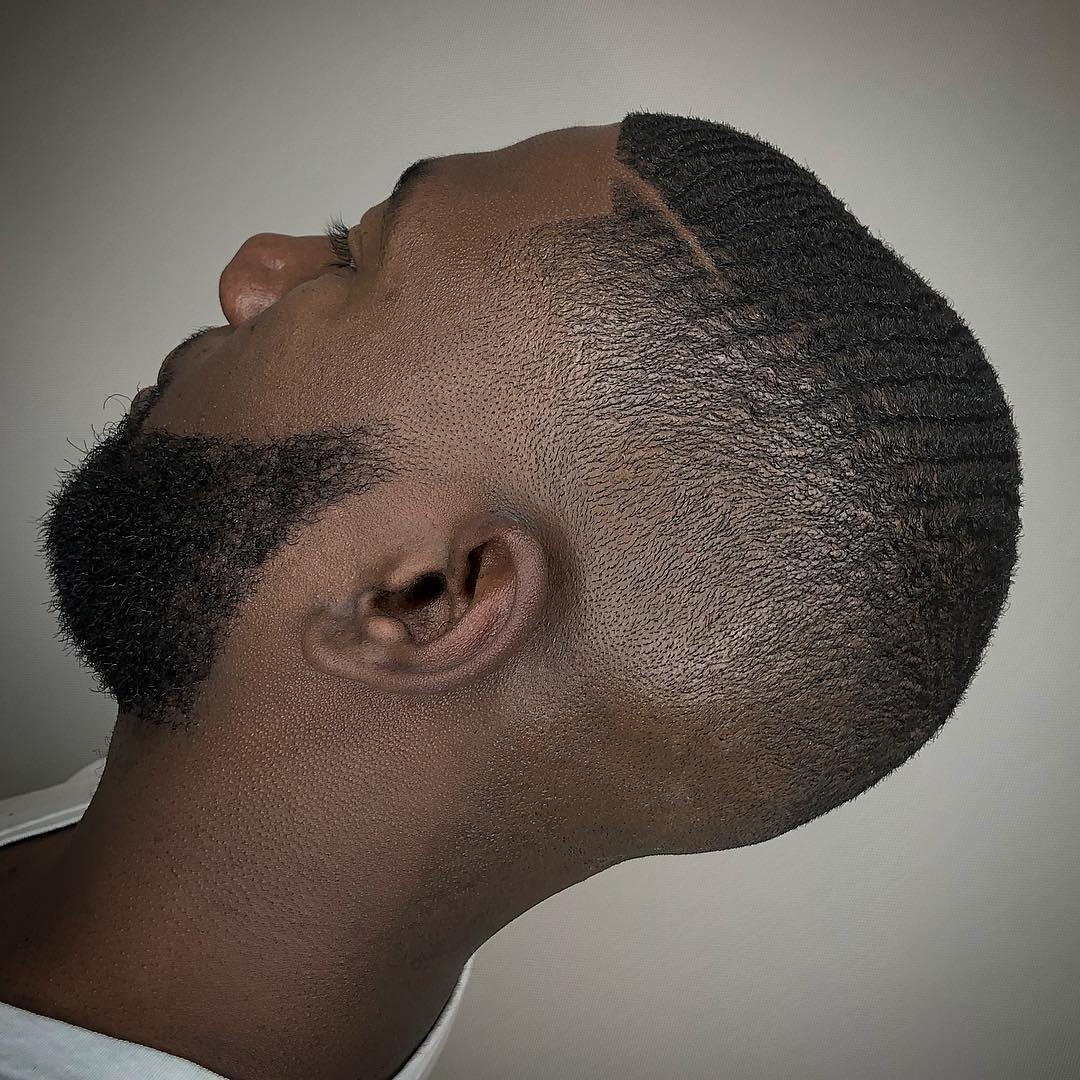 This cool cut contrasts waves, a blurry fade and shaved part.
6. Short Waves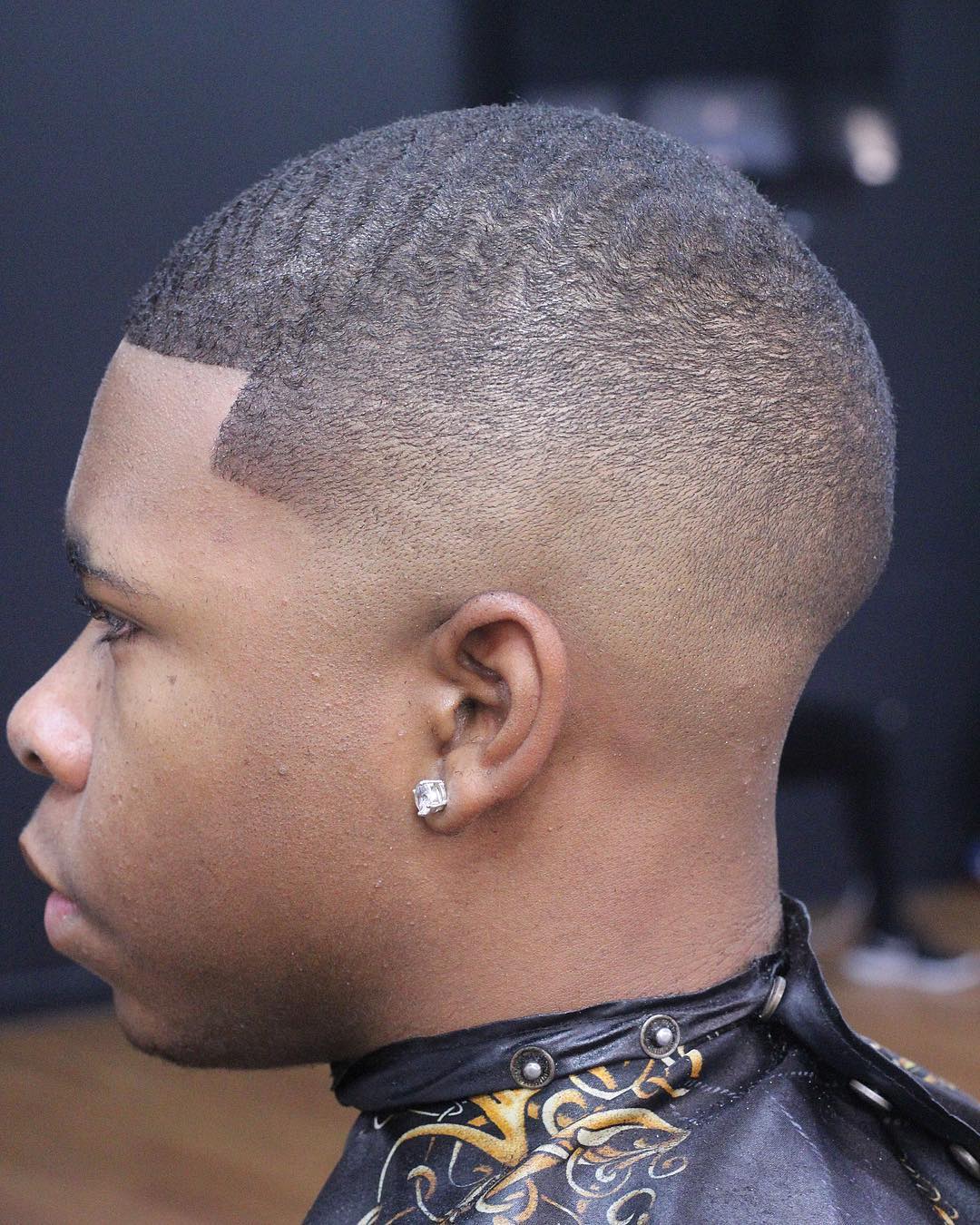 This gentleman is just beginning to define waves where hair is long enough on top. More wolfing will create deeper, more visible waves.
7. High Fade Waves Haircut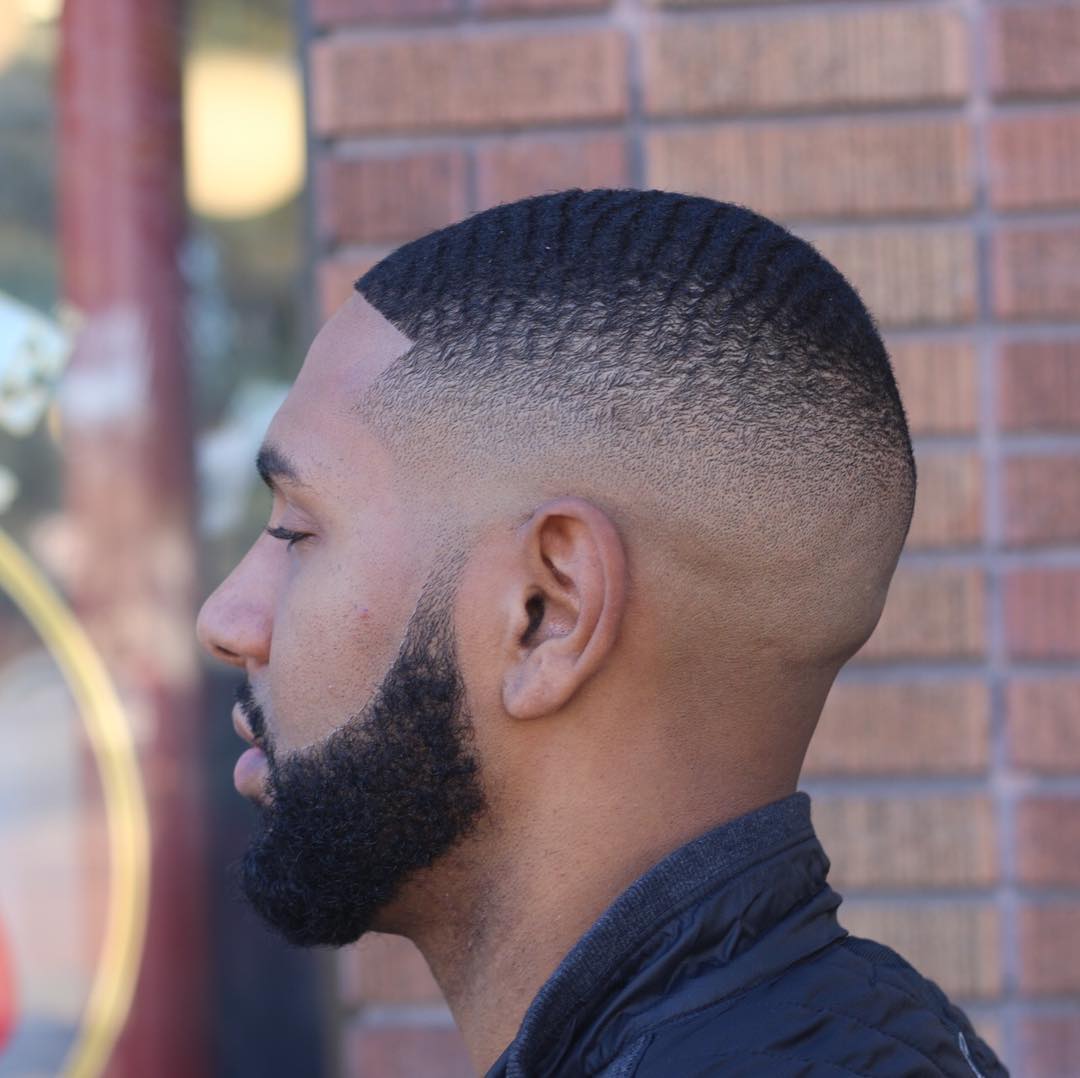 Some guys like to just wear waves on top. That means less brushing and only needing to brush in one direction.
8. Waves Haircut + Temple Fade + Neck Taper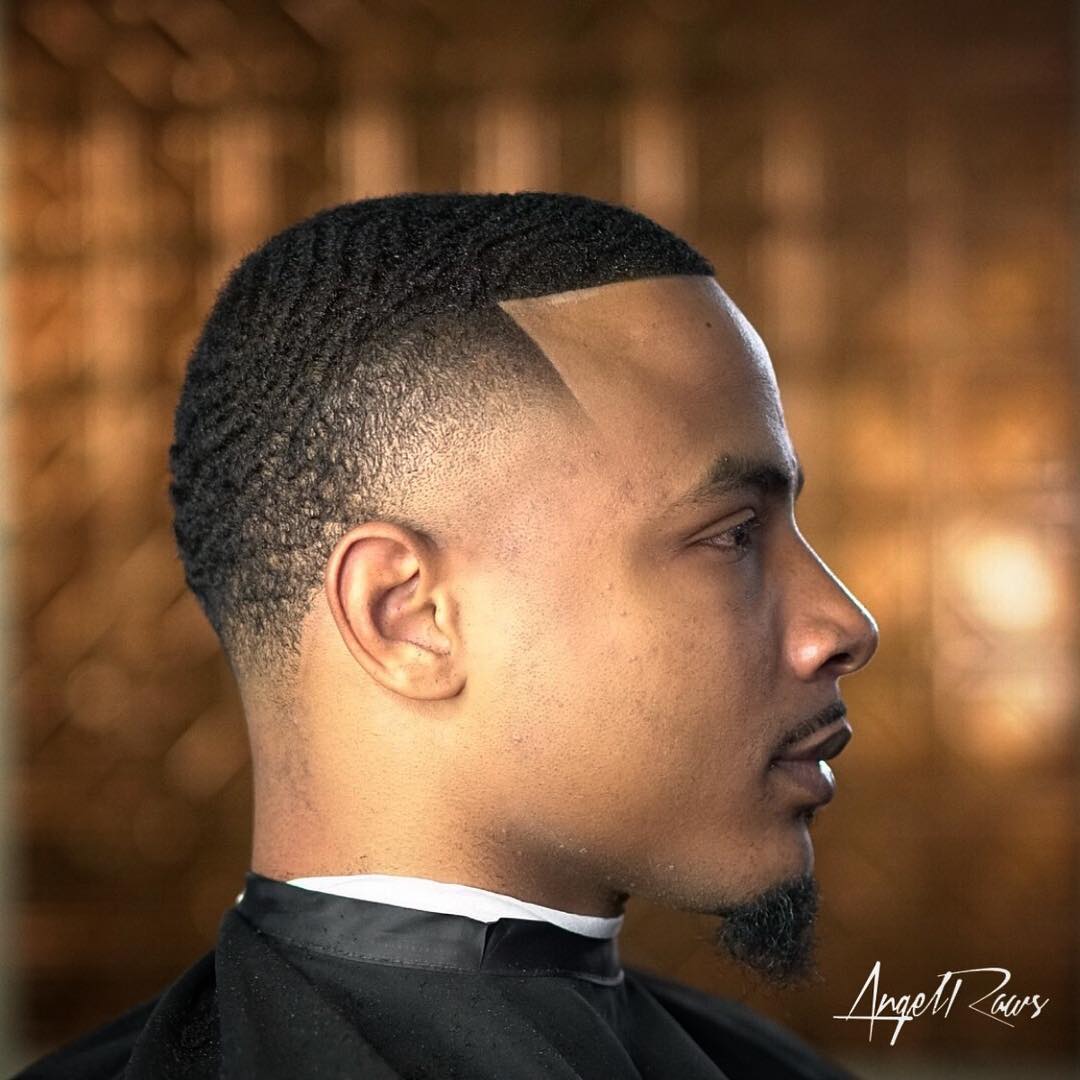 Clean up the edges of 360 waves with a fade at the sideburns and neckline and taper at the forehead.
9. Waves Hairstyle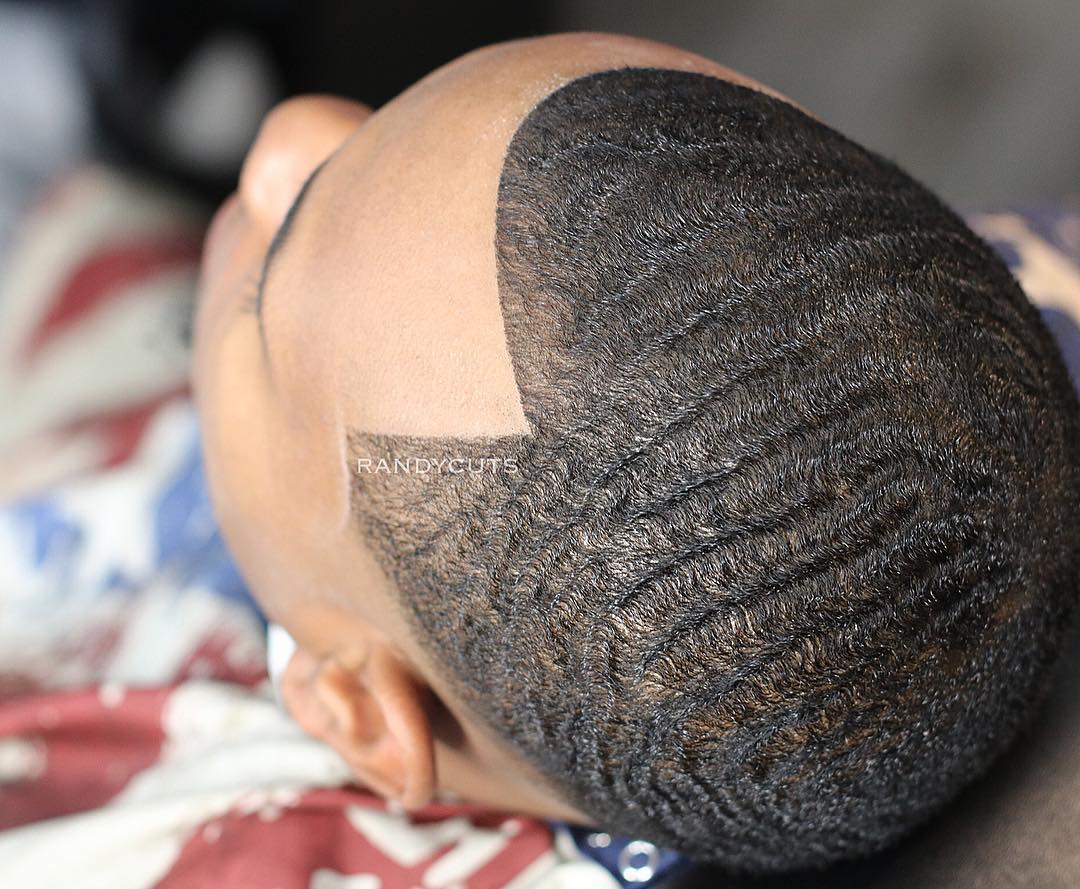 The wave pattern that will emerge depends on how tight curls are. Tighter curls result in tighter waves.
10. Line Up + 360 Waves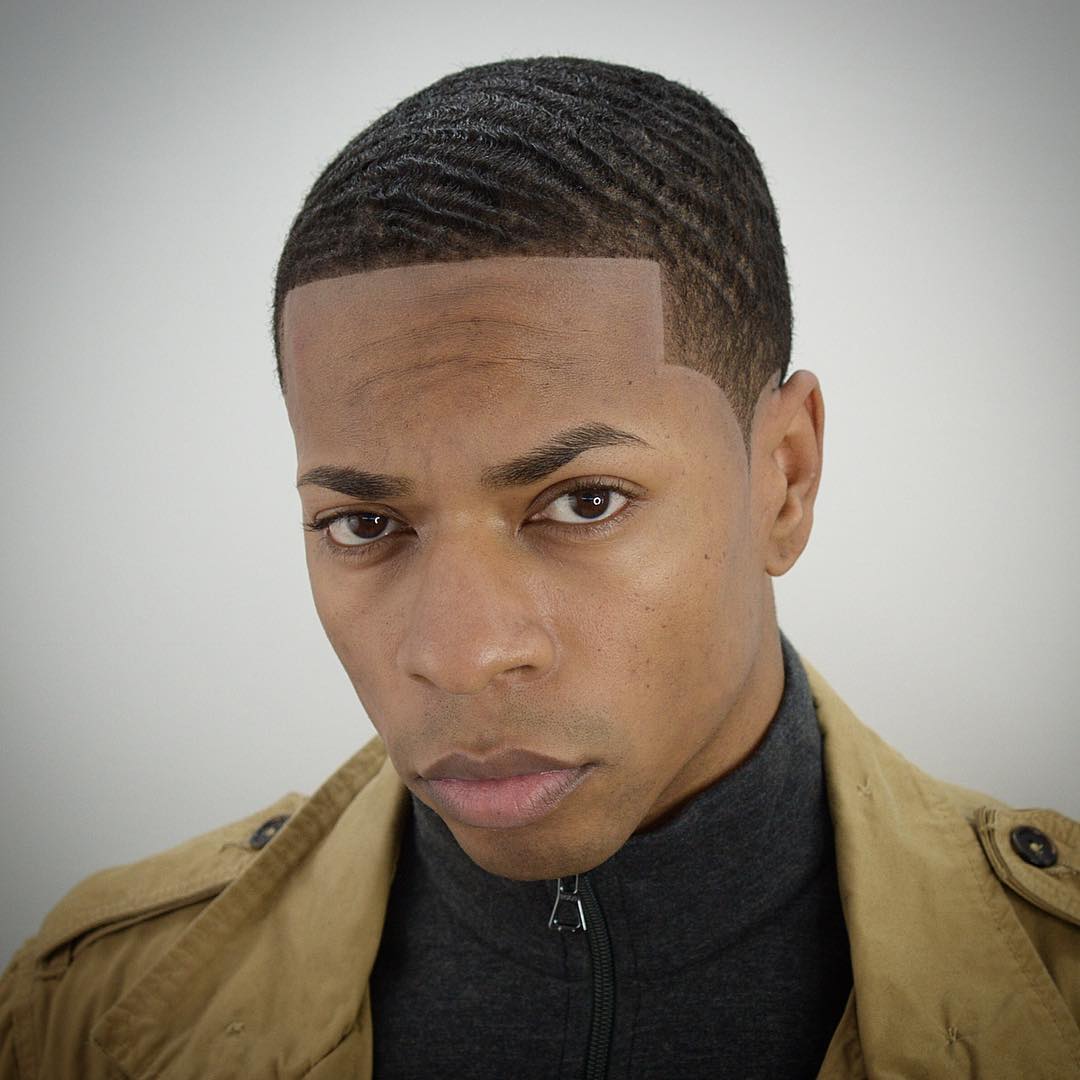 Actor Bernard L. White with a fresh line up neatly defines the edges of 360 waves.
11. Low Skin Fade + Beard
Waves have plenty of impact up top. This high fade haircut that tapers down to the skin around the neckline.
12. High Skin Fade Haircut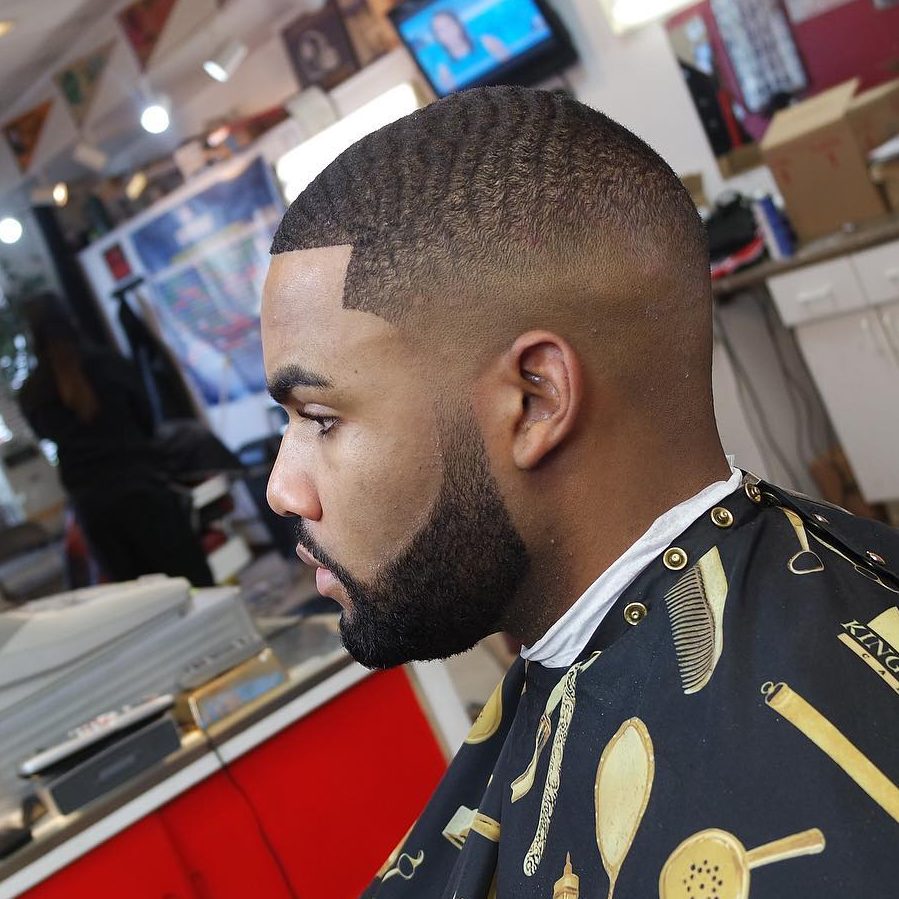 Waves taper off each side of the head into a high skin fade.
13. Mid Skin Fade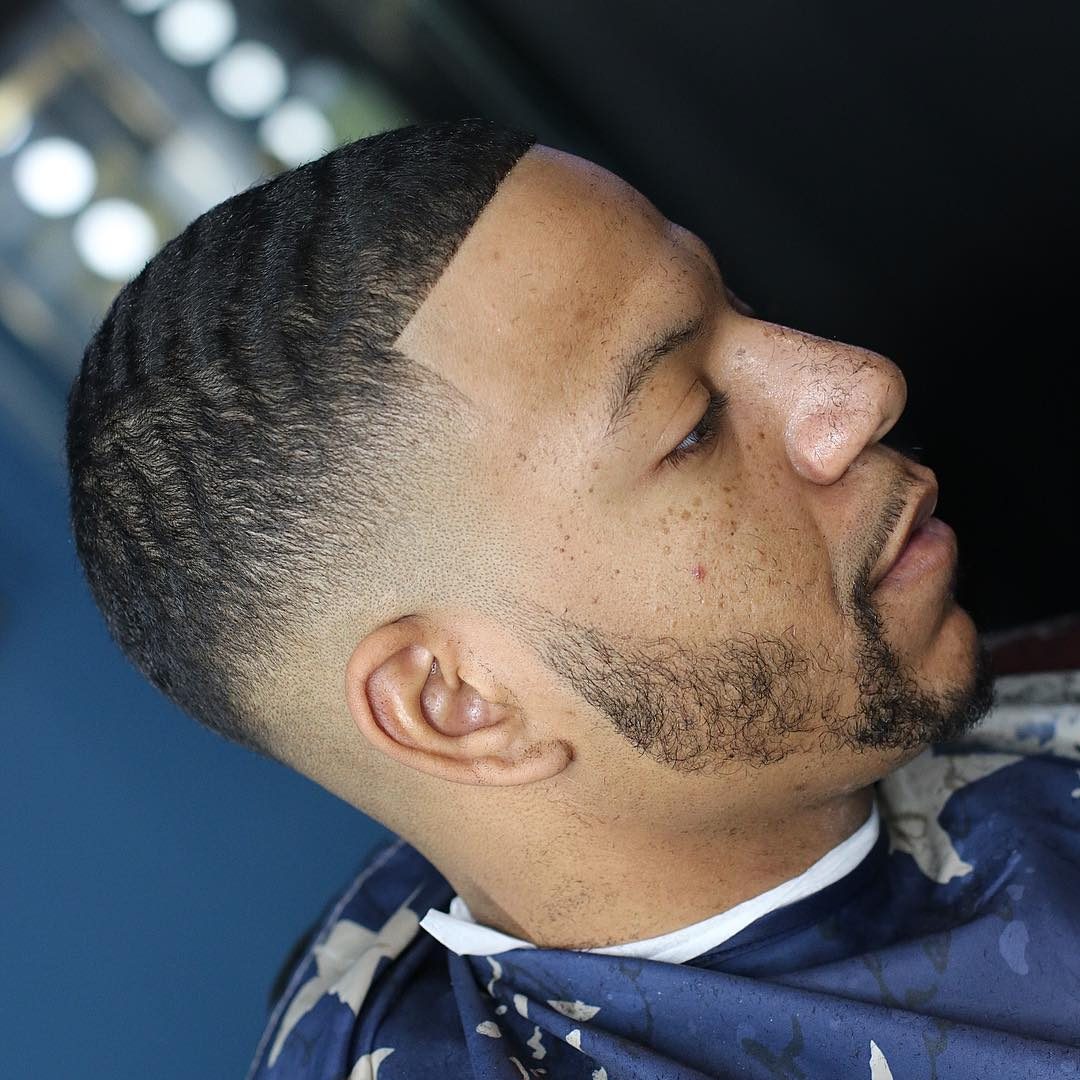 These waves continue down parts of the sides and back, ending in a mid skin fade.
14. 360 Waves + Temple Fade + Beard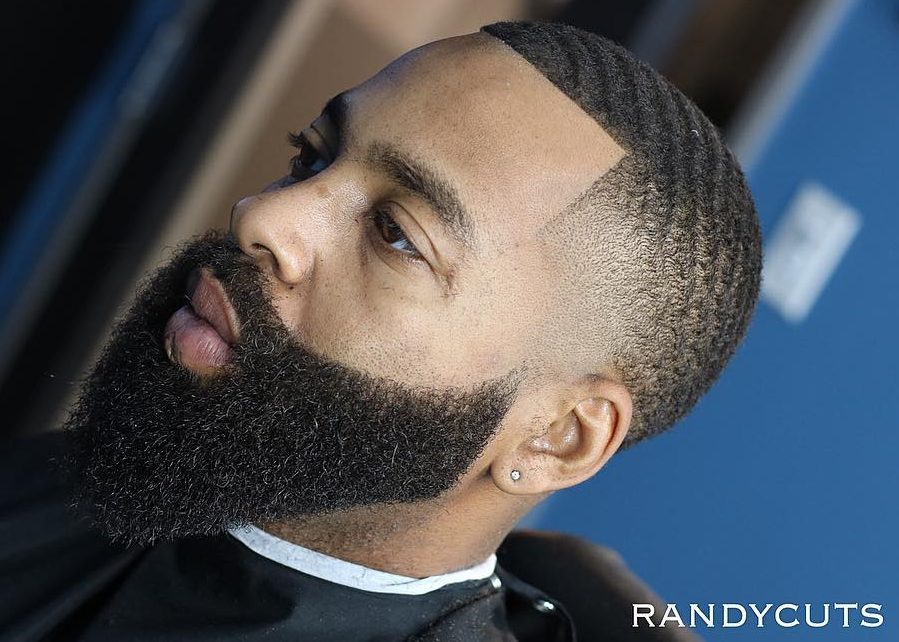 A temple fade creates a space between 360 waves and a full groomed beard.
15. Good Waves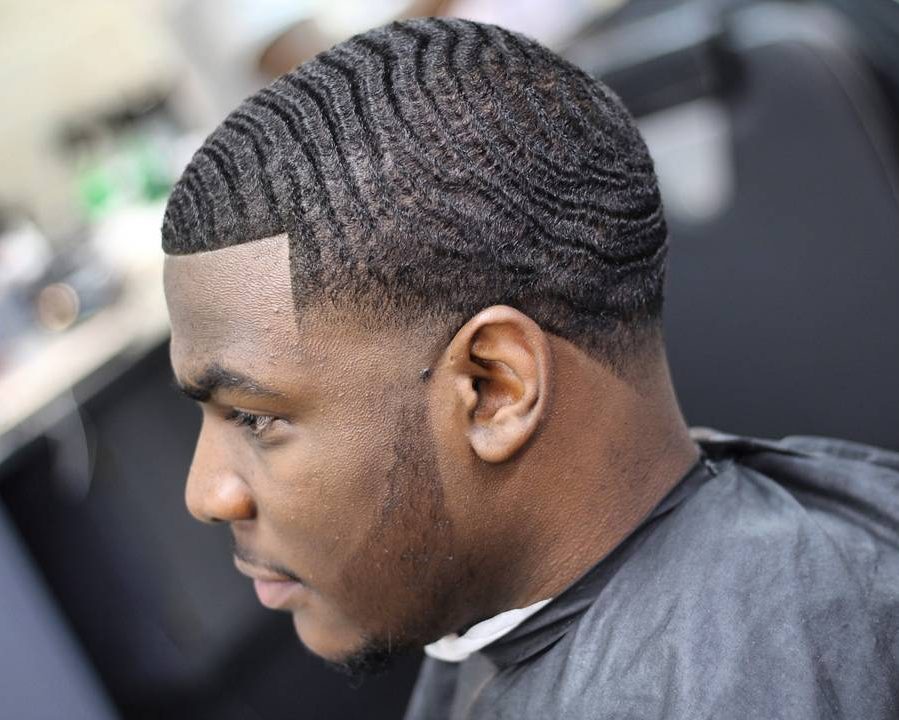 Good looking waves all over. What else is there to say?
16. Short Waves + High Fade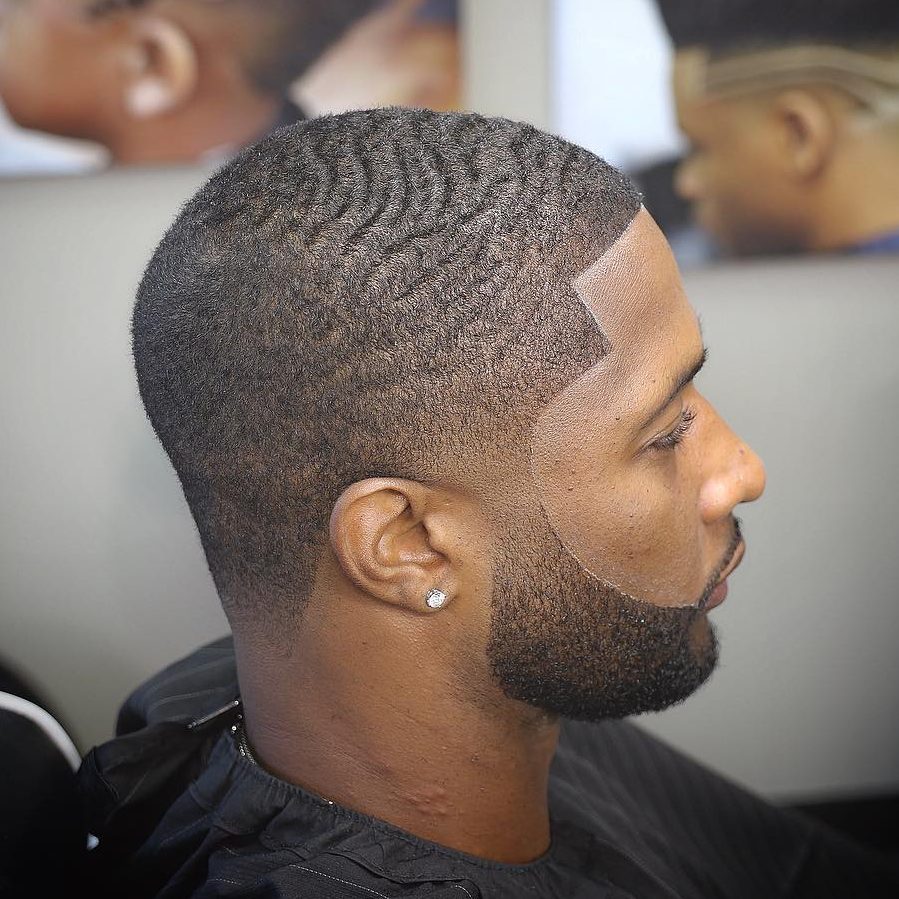 These short waves can transform into 360 waves with more length all around or stay confined to the top of the head.
17. Waves + Beard + Sideburn Fade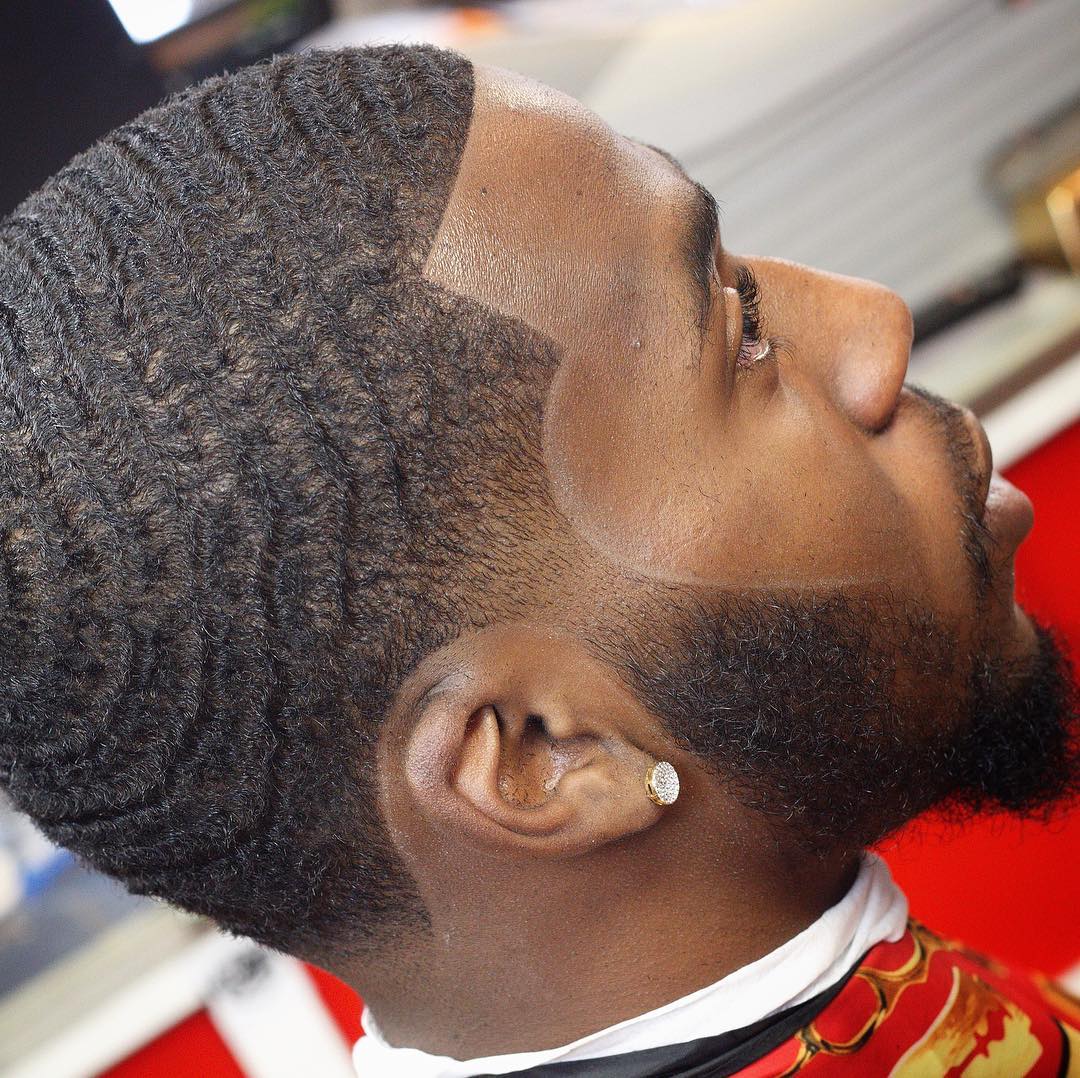 Waves haircuts are a cool way to grow black hair longer while keeping hair short. Most men opt to define and clean up edges with a line up and fade at the sideburns and neck.
This post may contain affiliate links. Please read our disclosure for more info.