Zayn Malik, formerly of One Direction, has always enjoyed experimenting with fashion as well as hair. You may not want to copy his red carpet turtlenecks (though maybe you do) but his hairstyles are definitely on point.
From buzz cuts to man buns, pompadours to pink hair, Zayn Malik has worn a wide range of cuts, colors and styles over the years. Check out this collection of Zayn Malik hair, in order from shortest to longest.
1. Blonde Buzz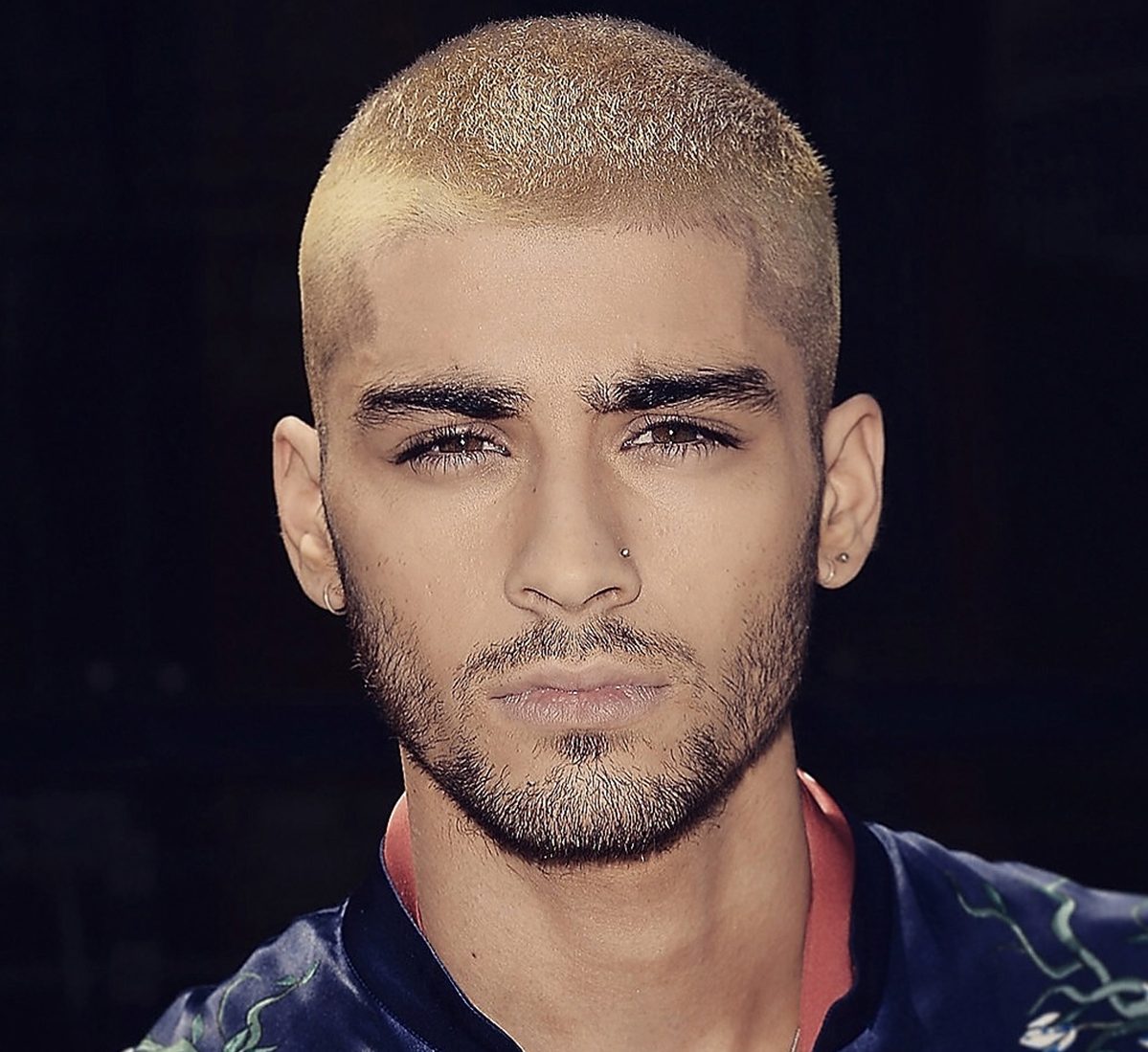 Zayn was spotted at the Louis Vuitton show with a blonde buzzcut that contrasts with dark stubble of equal length.
2. Buzz Cut + Beard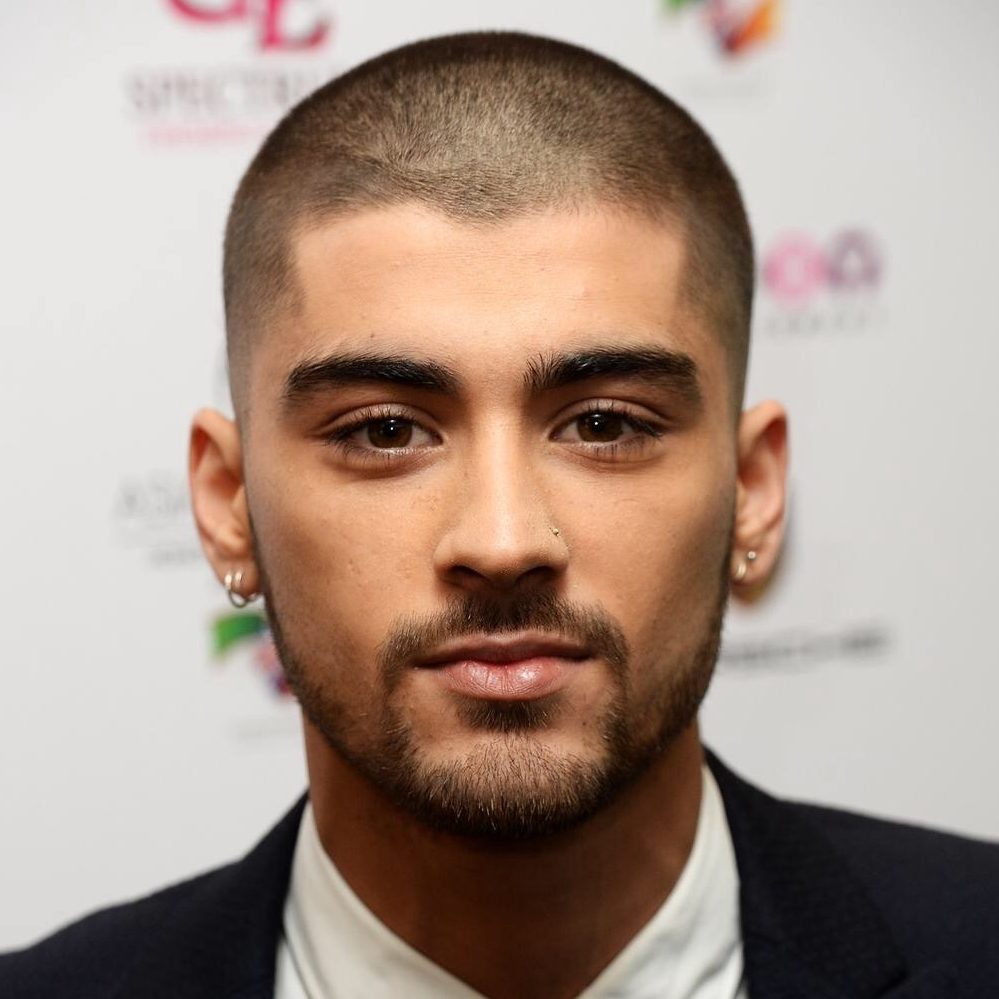 Here's the same buzz cut at the Asian Awards. Zayn has a symmetrical and geometric hairline that resembles a line up but buzz cuts can look sharp with or without a defined forehead.
3. High and Tight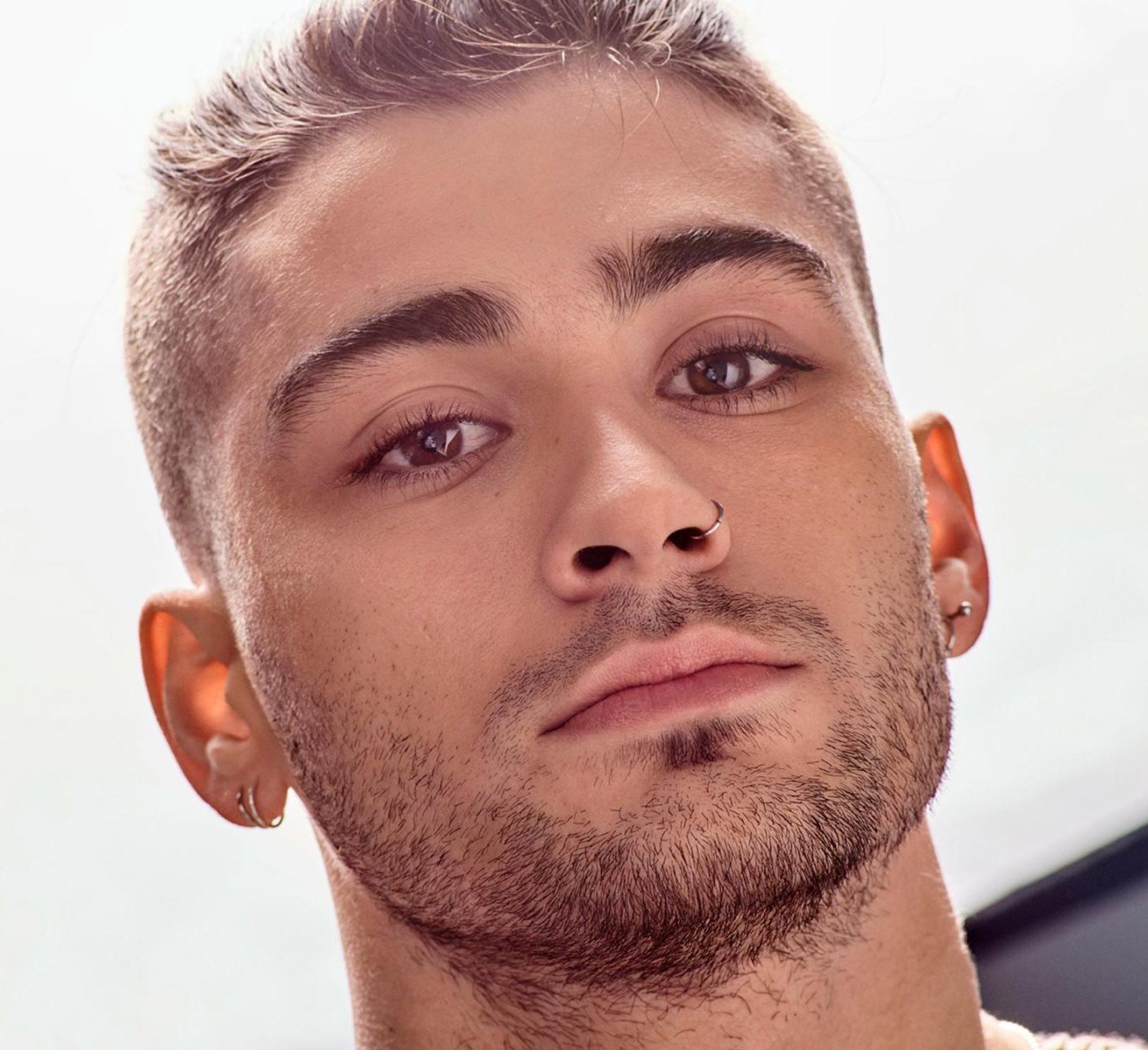 Sunday Times Style – Mariano Vivanco
Growing out the buzz while maintaining a light color, this longer on top short haircut resembles a high and tight.
4. Short Hair + Texture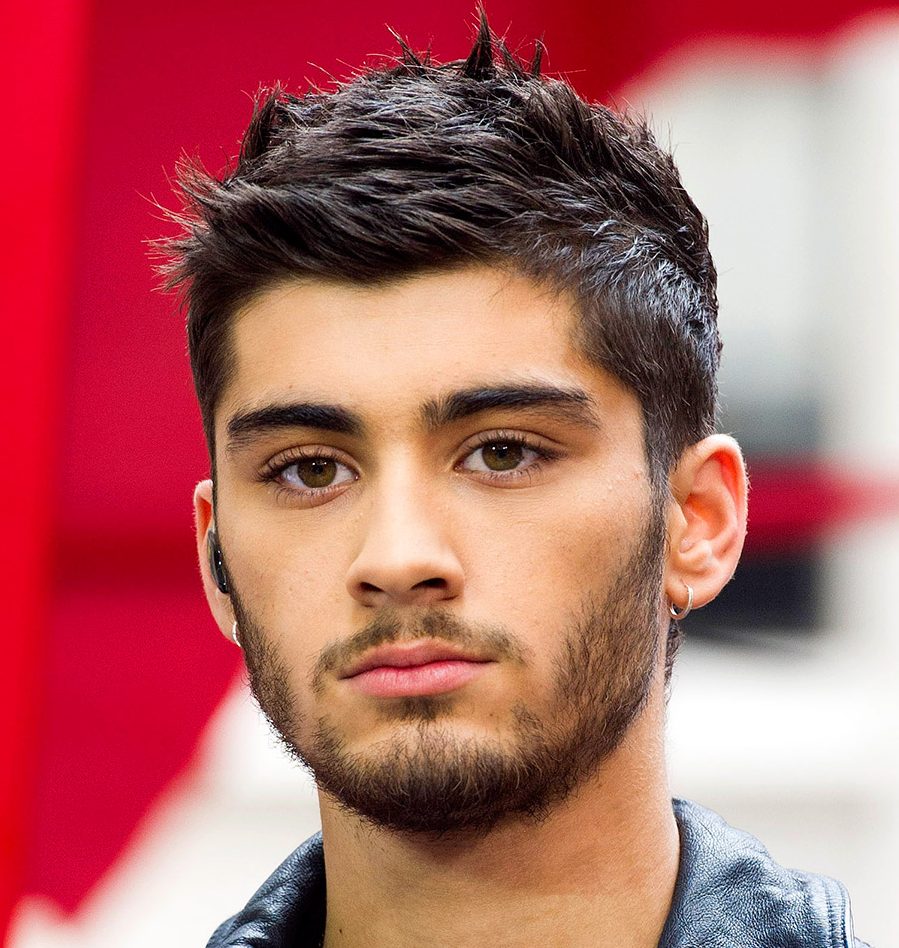 With ultra thick hair, there are no awkward phases of growing hair longer. This textured style is still on trend today. Use a moldable wax type pomade to get the look.
5. Pomp Fade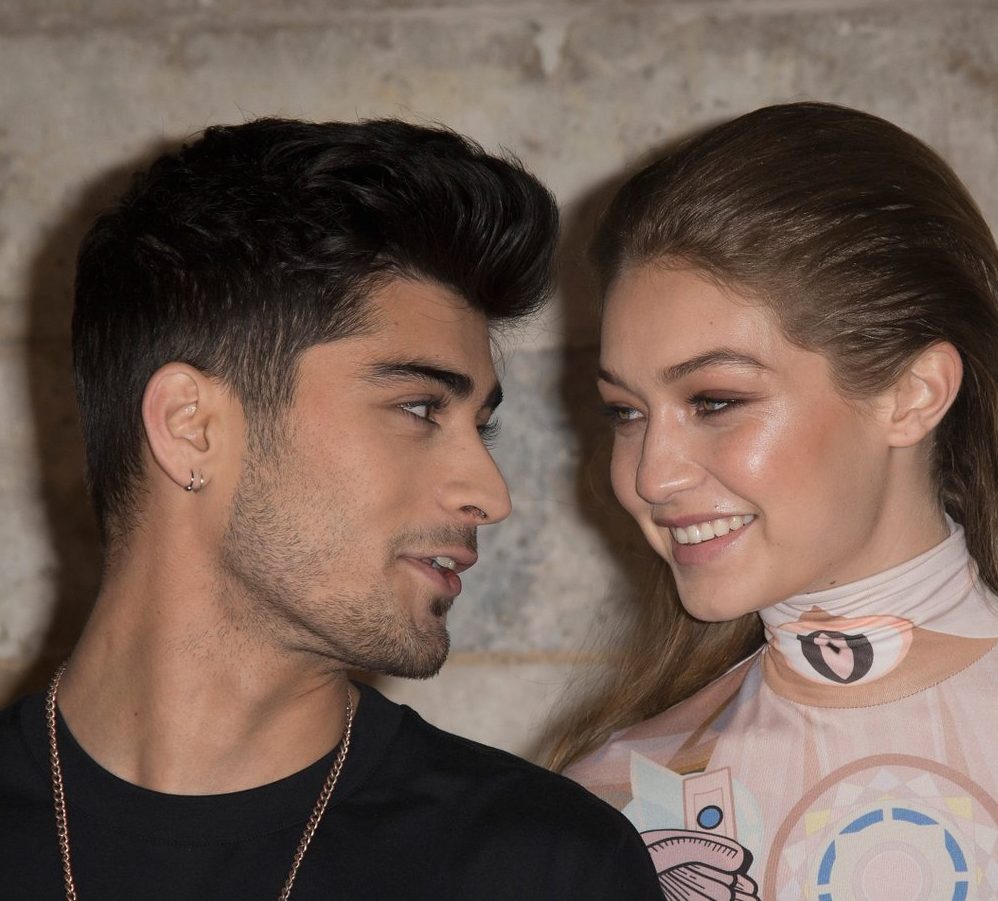 Gigi Hadid appear to like this Elvis-inspired pompadour with a touch of a low fade. This polished style can also be worn with texture for some edginess.
6. Emo Hair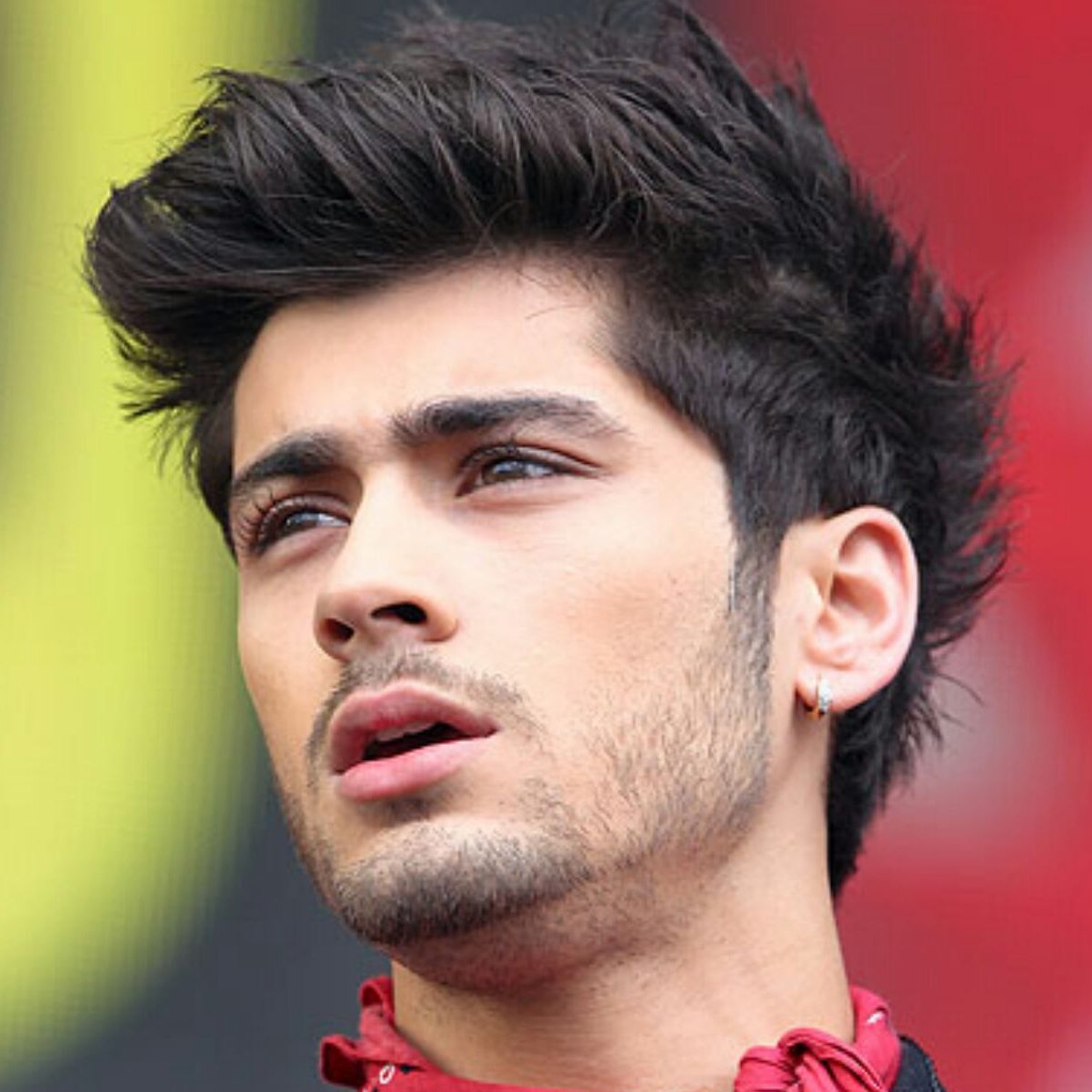 A thicker, messier version of the pomp, this rocker style looks great offstage too. Shorter hair at the temples keeps the a clean cut finish.
7. Mohawk Haircut + Burst Fade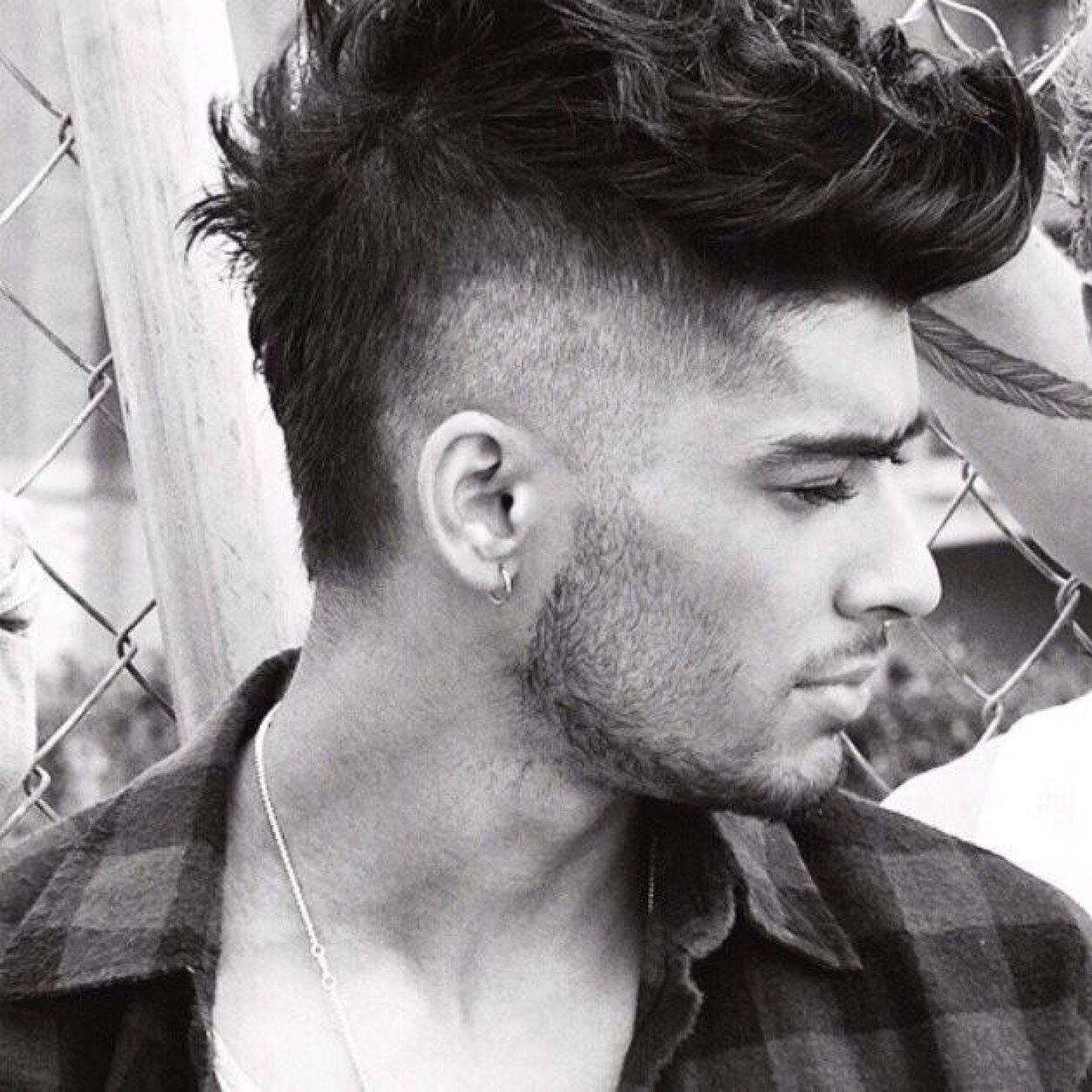 The mohawk fade is a cool cut for a wide range of hair types. Zayn rocks it with a burst fade and plenty of messy texture on top.
8. Zayn Malik + Pink Hair Color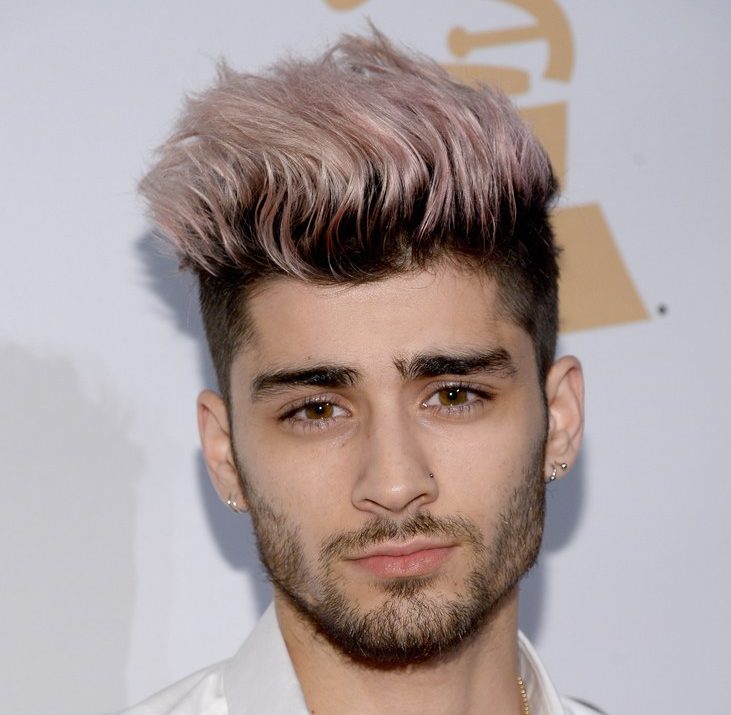 Never afraid to experiment with his hair, blonde tips can easily be dyed pink or any other cool color.
9. Matte Pomp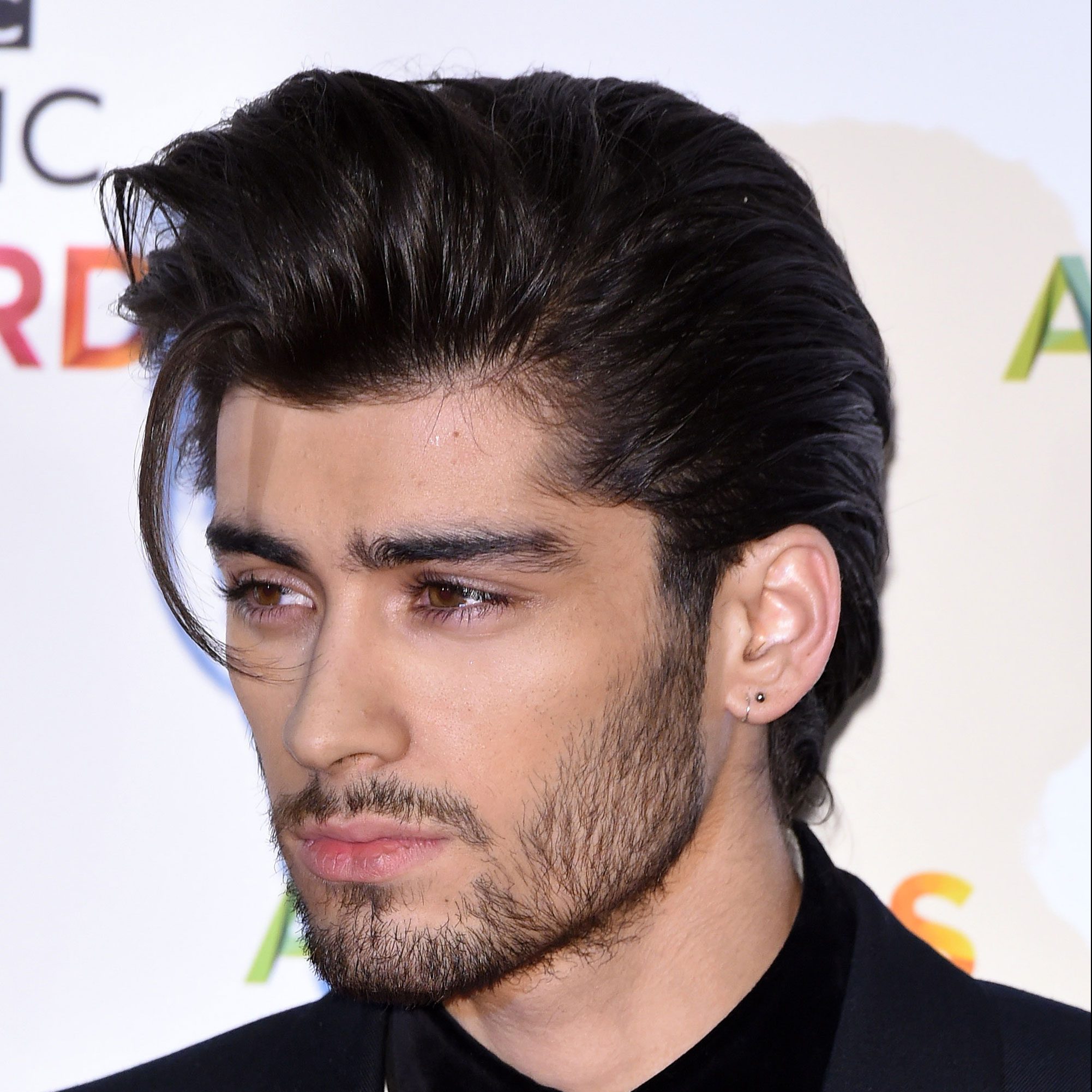 Long hair is styled into a matte pomp with a loose strand like 1990s Johnny Depp used to wear.
10. Comb Over Hair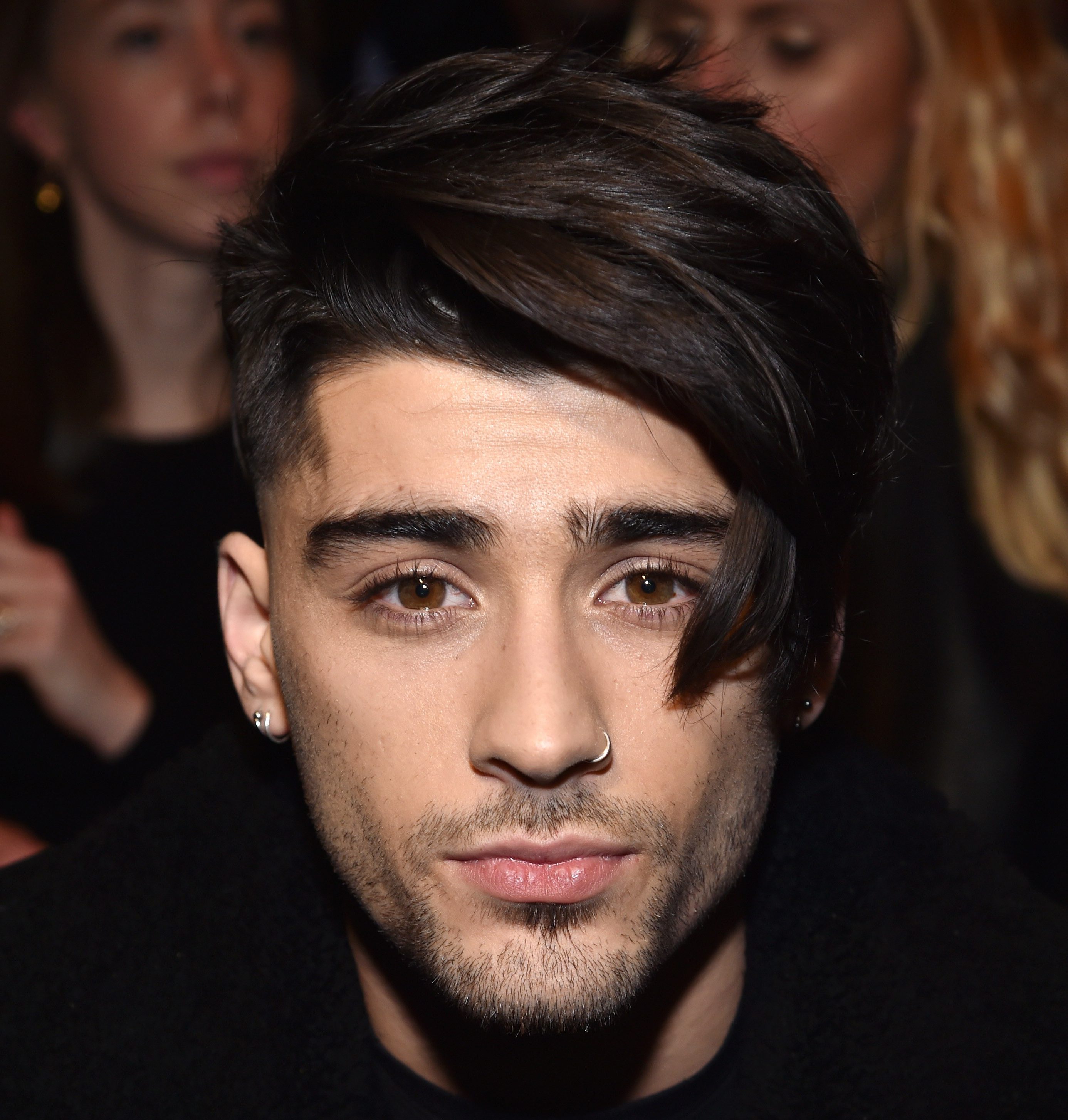 Pascal Le Segretain – Getty Images
An edgy version of the comb over aka side part hairstyle, hair sweeps to one side and over the eye. Ever the trendsetter, this is still a hot look today.
11. Loose and Textured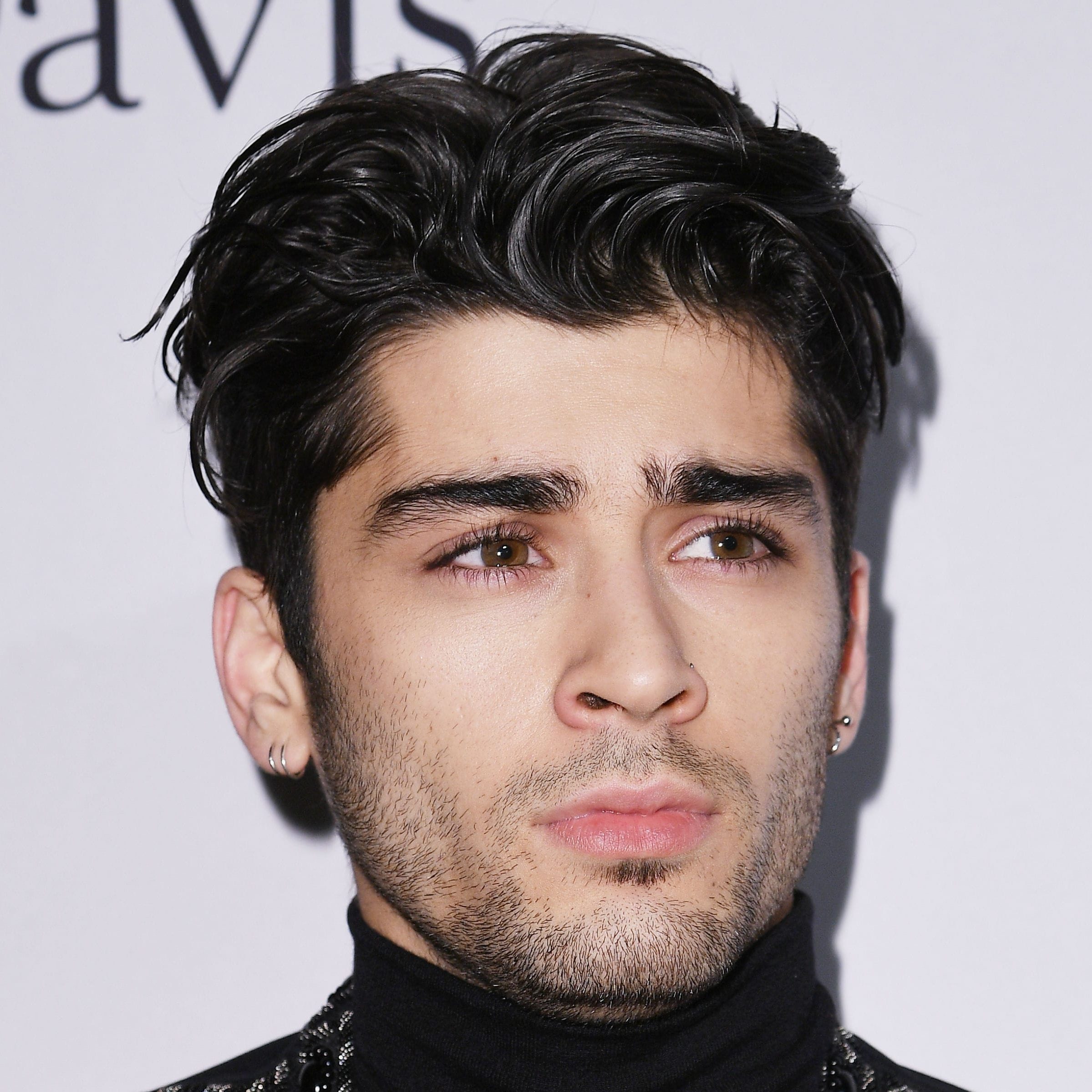 Kevork Djansezian – Getty Images
This medium length hair styled with lots of loose texture could be inspired by John Stamos, formerly known as Uncle Jessie.
12. Zayn Malik Man Bun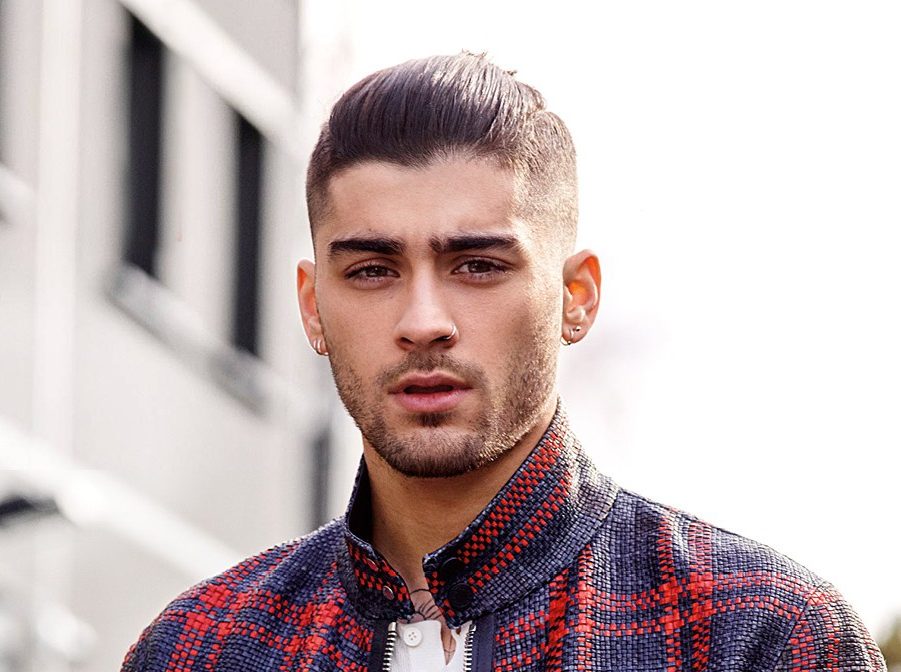 Sunday Times Style – Mariano Vivanco
An undercut hairstyle with a samurai bun signal a new era for Zayn and his music. This cut looks cool pulled back into a man bun, worn loose or styled with product.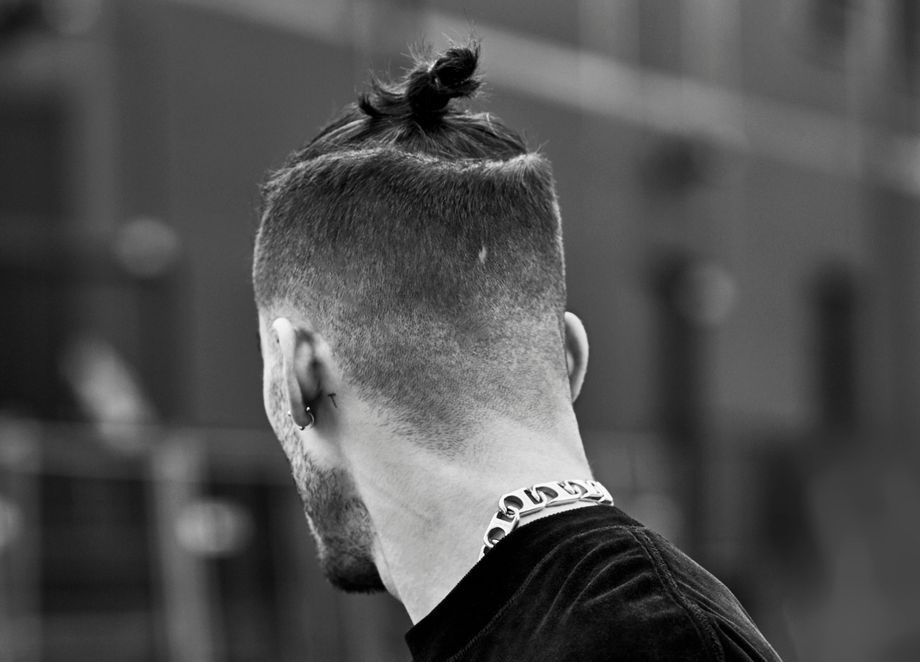 Sunday Times Style – Mariano Vivanco
Hair doesn't have to be long to be twisted and tied into a man bun. The easiest way to get the looks is start by forming a ponytail and don't pull hair all the way through at the end.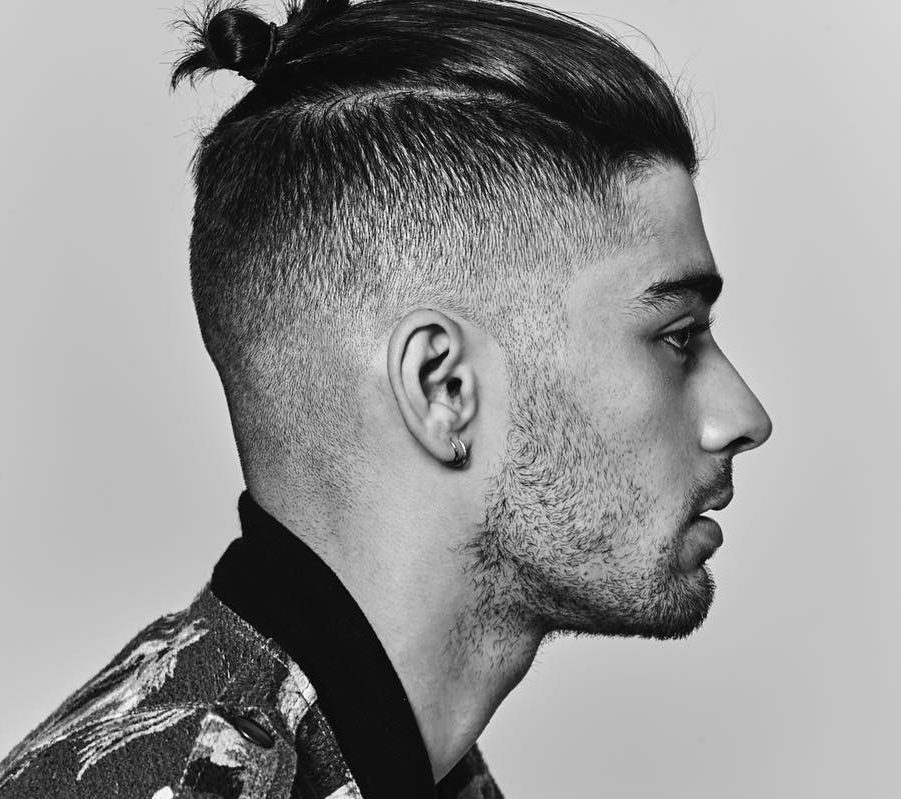 Sunday Times Style – Mariano Vivanco
From the side, the details of this undercut fade are evident. The fade seamlessly transitions into short facial hair.