Long hair for men is even more exceptional with waves or curls. Long hair looks best when it is healthy and nourished. Keeping that in mind, here are some tips for how to grow long curly hair for men.
1. Skip The Shampoo
Sometimes called the "no poo" method, the cardinal rule of curly hair is to skip the shampoo as often as possible. Scalp oils that naturally moisturize hair can't travel as far down strands of curly hair as straight hair, resulting in dry hair that is easily damaged. When quitting shampoo, start with every other day and work towards once a week or less. Alternatively, look for No Poo Shampoo. Whatever you use, lather up at the scalp, not the tips.
2. Condition, Condition, Condition 
Dry curly hair needs moisturizing in the form of conditioner and leave-in conditioner. Some people like to use natural products like coconut oil but commercial products work well too. In addition to products created for curly hair, anything for dry, damaged, or color-treated hair will add in the extra moisture required to combat dry hair.
Condition every day, concentrating product on hair and not the scalp. For dry or frizzy hair, leave-in formulas may work better. They are applied to damp hair after a shower and can function as a light hold product as well.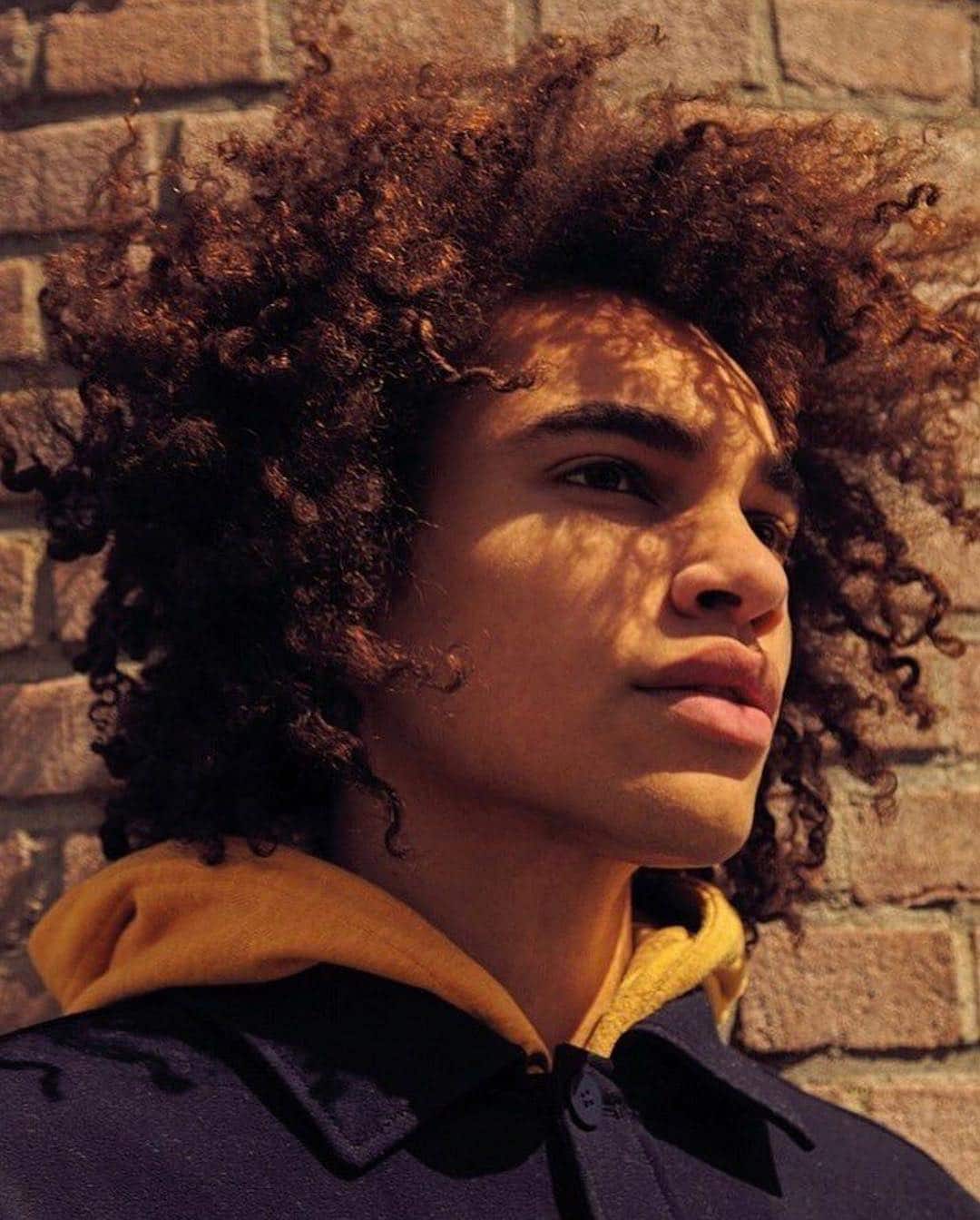 3. Style Gently
Hair brushes are not meant for curly hair and especially damp curly hair. Wet hair is fragile and susceptible to breakage so gently scrunch it and detangle with a fingers or a wide tooth comb. The same goes for styling. If you use a blow dryer, use the diffuser and lowest heat setting to protect hair from styling damage.
By following these three easy steps while growing out curls, you can ensure healthy and attractive locks. Last but not least, regular trims eliminate split ends and keep long curly hair a flattering shape.