Waves, whether you call them 360 waves, 540 waves, or spinnas, are a popular look that keeps on trending. It is easiest to get waves for Black hair but straight and curly hair can do it too.
Making waves requires three things: wave grease for hold and conditioning, a durag for compression, and lots and lots of brushing. For now, we'll talk about the best products for waves.
In the past, any pomade was used to moisturize and hold while getting waves. Now there are a variety of products made for wavers that soothe the scalp, protect hair, and meet specific needs.
We've chosen the 5 different wave pomades that work for different hair types and preferences. We've got a lighter lotion, a natural hair product, low shine pomade, grease for coarse hair, and all-in-one-kit.
The Best Products For Waves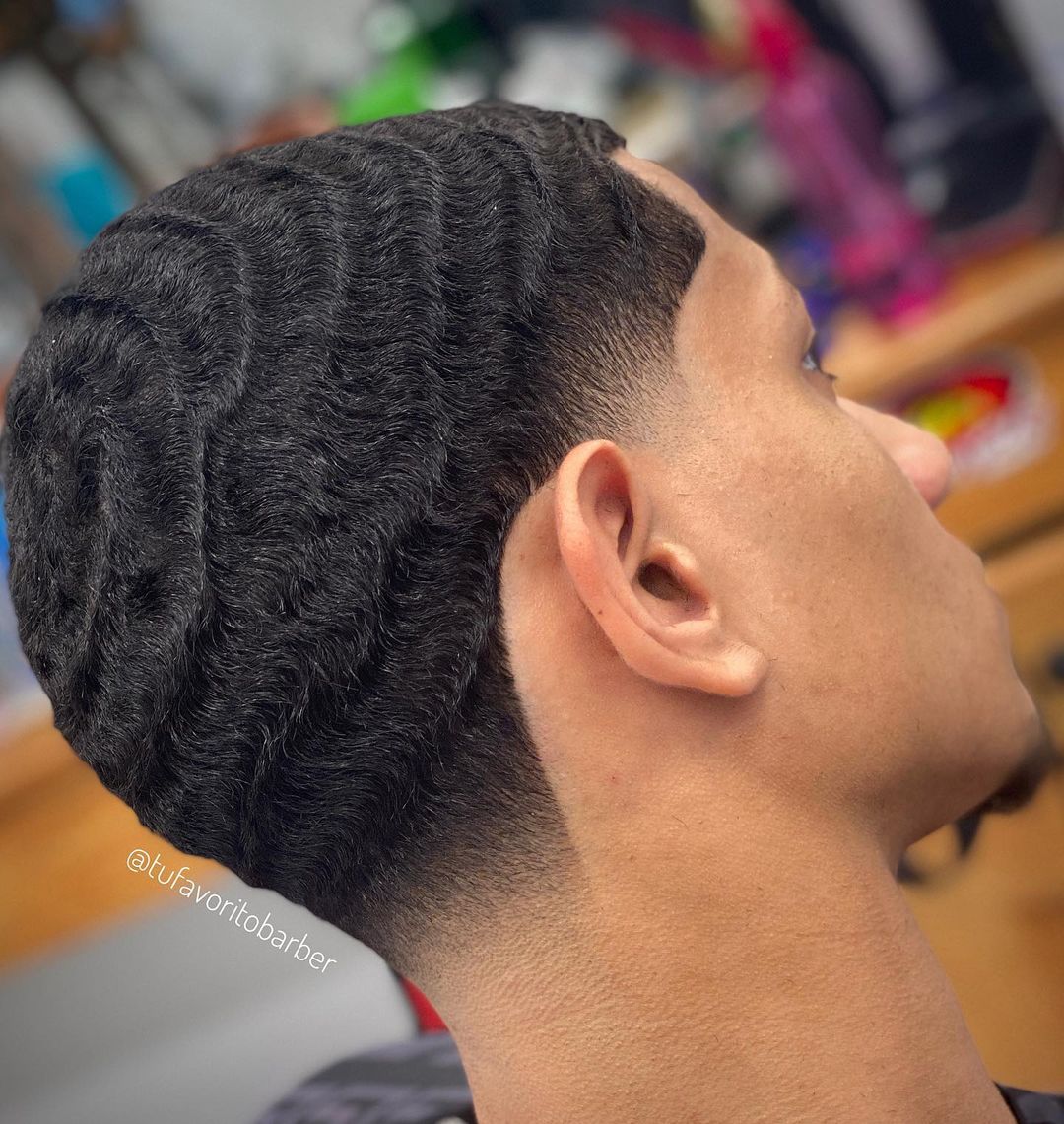 1. The Best Training Lotion For Waves
The hardest part of getting waves is starting. So get going with this training lotion that is easy to work through the hair and scalp. The lightweight formula works for all hair types but is especially good for straight hair wavers.
Switch to a wave grease when waves get some good definition.
2. The Best Natural Hair Product For Waves
SheaMoisture continues to be the most widely available brand for natural hair products. Now there's a formula designed for the needs of wavers.
Like all SheaMoisture products, the Waves Pomade is paraben-free, does not contain mineral oil, and is not test on animals. Contains a wide variety of oils, beeswax, and tea tree oil for the scalp.
3. A Low Shine Pomade For Waves
Wave grease used to literally be grease. Now there are a lot more options. Water-based formulas wash out easily and can choose a level of shine. Ocean View Deep Waves Pomade has a strong hold with a matte finish and also smells great.
This is also a good wave product for straight hair wavers or anyone with fine hair that looks oily with heavy products.
4. The Best Wave Grease For Coarse Hair Wavers
With beeswax for hold, COLDLVBEL Hair Wolfin' Pomade lays down long as well as coarse hair. It's not just for coarse wavers though. Try it if you're looking for an all-natural, plant-based, and vegan wave grease.
Wolfin' Pomade does more than hold hair. It also contains honey for moisture, hempseed to protect hair from damage, and tee tree oil to sooth the scalp. It also adds a nice shine to hair.
5. Everything-You-Need-For-Waves Kit Waves Kit
It's not surprising that a brand named WaveBuilder has got all your wolfing and waving needs covered. The starter set includes four of their most popular products and one of their wave-building durags. All you need is a brush.
WaveBuilder Starter Set contains:
Wash in Waves shampoo,
Brush in Waves Training Lotion,
Deep Wave Pomade, Waveamins Treatment
Full Force Durag
Check out some of the cool 360 waves you can achieve with these wave products.