We haven't talked about hair gel before at Men's Hairstyle Trends. It's not because you shouldn't use it. Hair gel is a great product with tons of hold. The problem is, it can also go horribly wrong. Add too much and hair can become visibly crunchy, crusty, or sticky.
To avoid all that, here's how to use hair gel.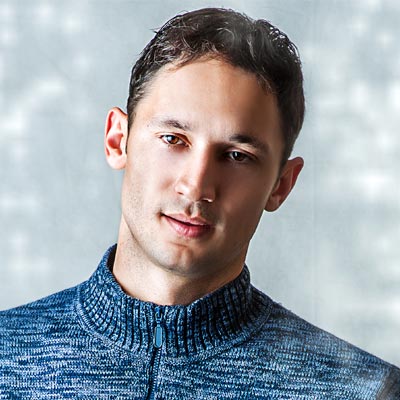 Start with freshly washed and towel-dried hair. Take a nickel to quarter-sized squeeze of gel and thoroughly rub into hair. Use up and down motions to make sure gel is distributed throughout hair.
Let it air dry for a spiky textured or messy bedhead finish. Or you can also use gel to get spikes or the slick look. After applying the gel, comb hair into place. At the front, use the comb and fingers if necessary to get some height.
Compared to waxes, pomades, and other hair products, you will use more gel. However, it's much cheaper.
Some of the best hair gel for men are these highly recommended brands:
American Crew Firm Hold Styling Gel
Short Sexy Hair Hard Up Gel
Redken For Men Grip Tight Firm Hold Gel