These classic men's haircuts are still popular today because they look great and are easy to style. Whether you want a professional look or want vintage hair to go with your leather jacket and tattoos, these are some of the best classic cuts for today.
All of these haircuts follow some version of longer hair on top with shorter sides, whether it's short hair over a fade or medium hair over a taper. Classic hairstyles are most often slicked back, styled up in a quiff or pomp, or combed over to one side. This is true for all hair types.
The fade haircut is a classic look that began in the military in the 1940s. Sometimes called military reg, hair tapers down from top to bottom, getting close to or all the way down to the skin. The fade was adopted into the mainstream, first by black barbers, and now by barbers around the world. Today, the fade is part of most men's hairstyles.
An alternative to the fade is the taper with a fade at the sideburns and neckline and an arch behind the ear. You can always mix and match any hairstyle on top with a taper or fade to create your own new classic look.
Check out these 27 classic haircuts for all types of men's hair.
1. Classic Men's Haircuts for Thick Hair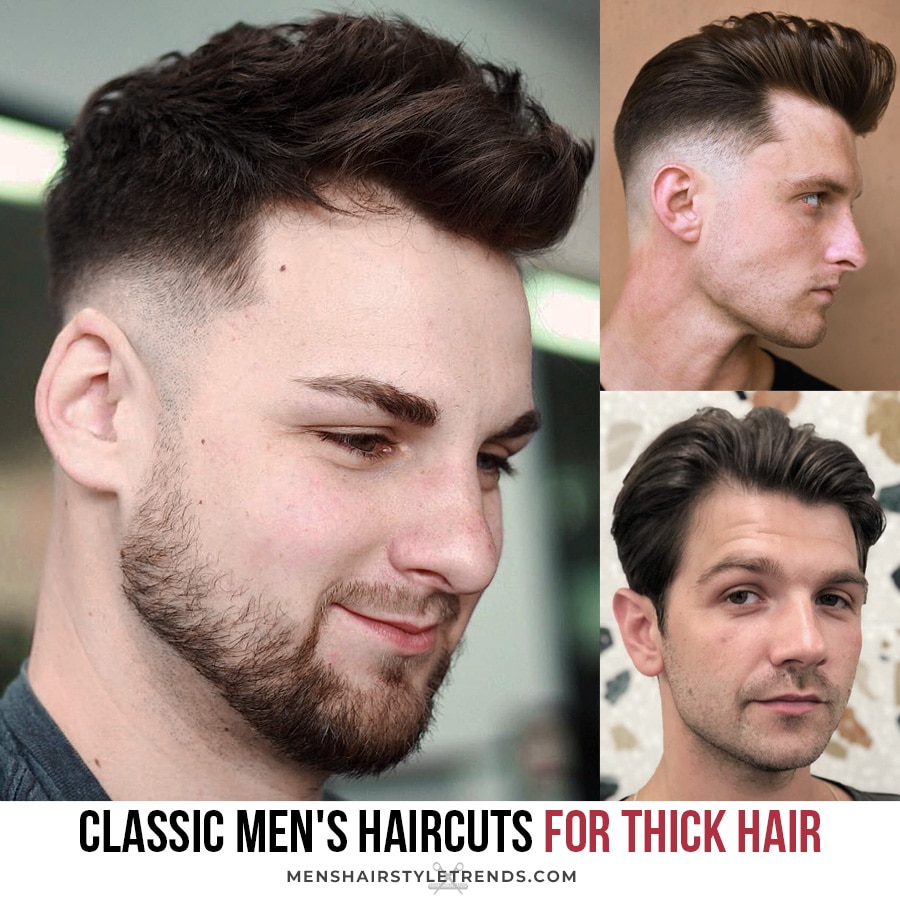 Classic haircuts work really well for guys with thick hair. For short hair, try a quiff or for medium hair, work it up into a pomp or slick back. Let's take a closer look.
2. Longer Top, Short Sides Haircut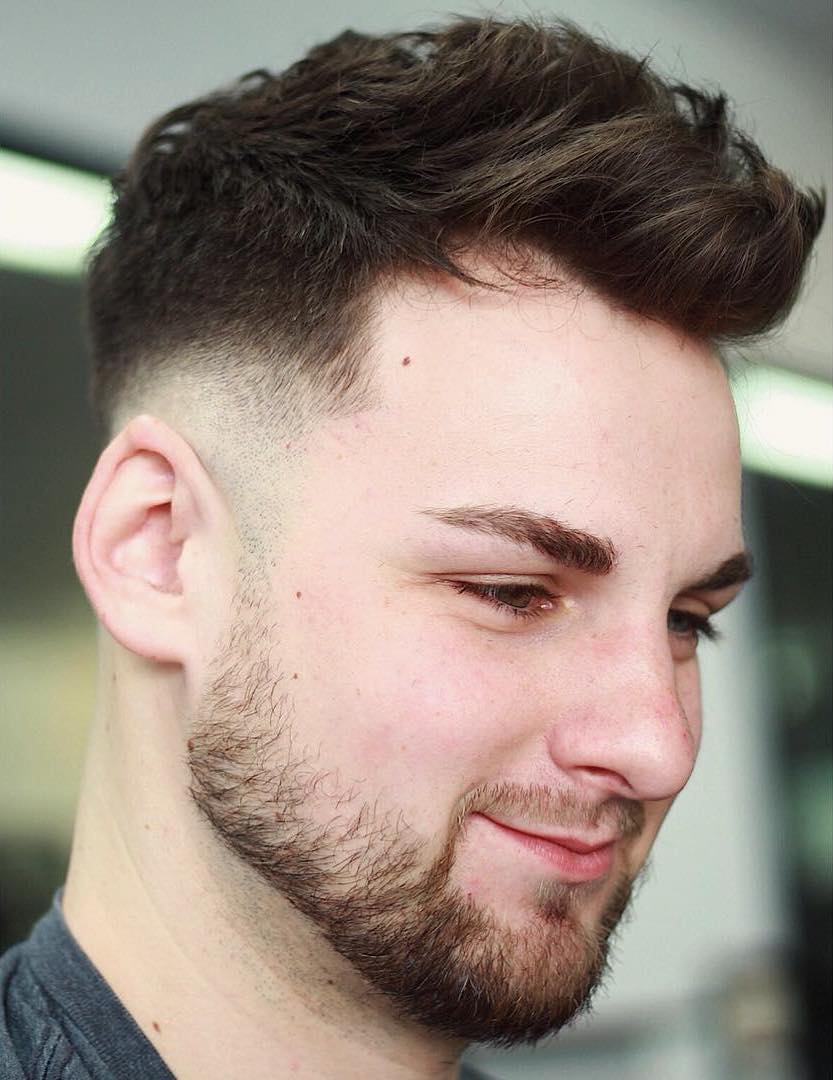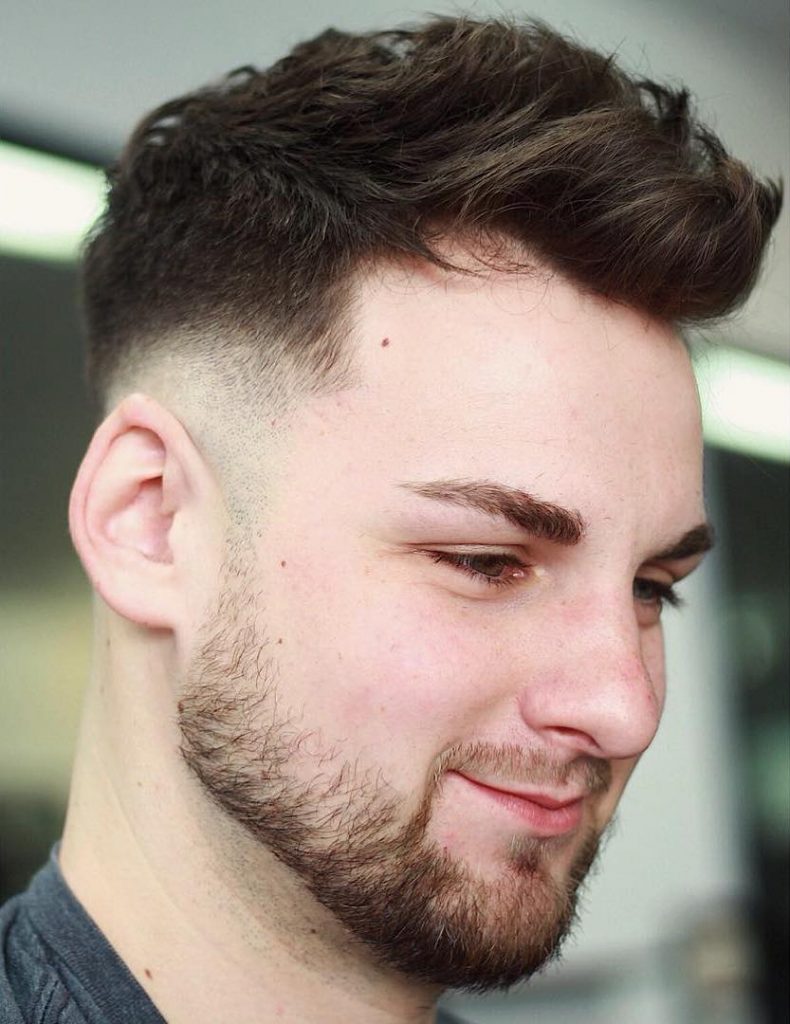 This traditional longer top, short sides and back haircut gets a modern update from a low skin fade and messy texture.
3. Long Pompadour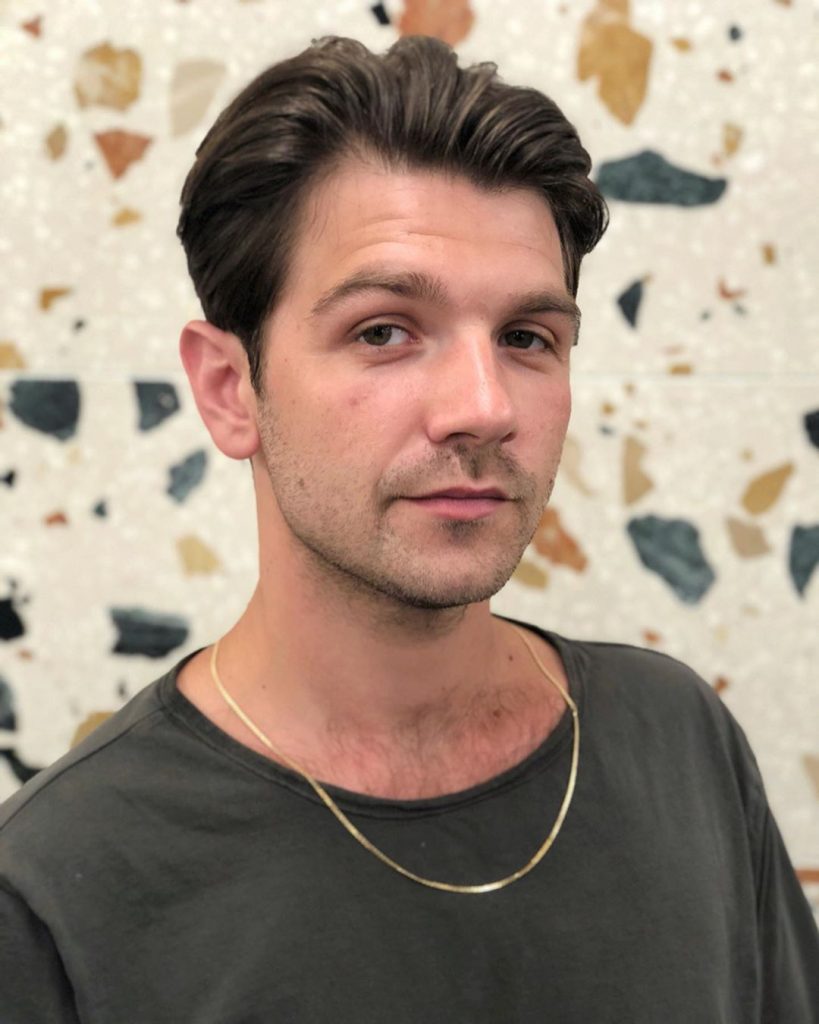 Is it classic or is it timeless? This slicked back medium-long hair is both.
4. Pomp Fade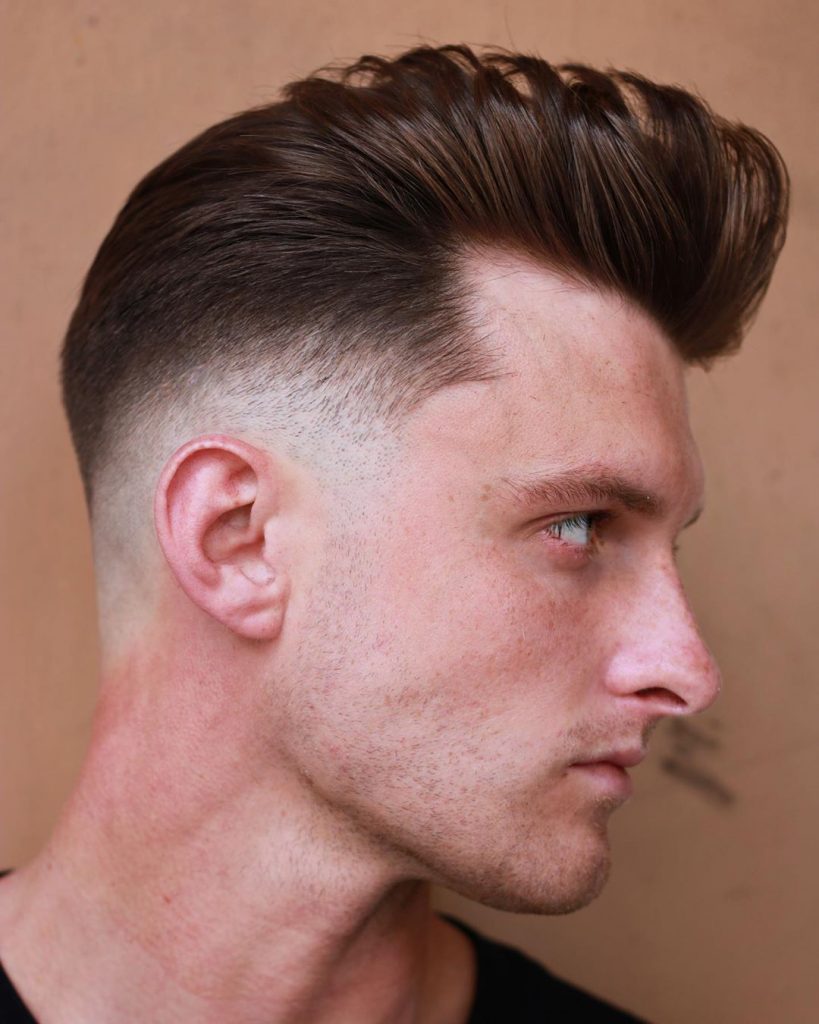 The pompadour is one of the most popular men's hairstyles because it looks so good.
5. Classic Haircut Styles for Men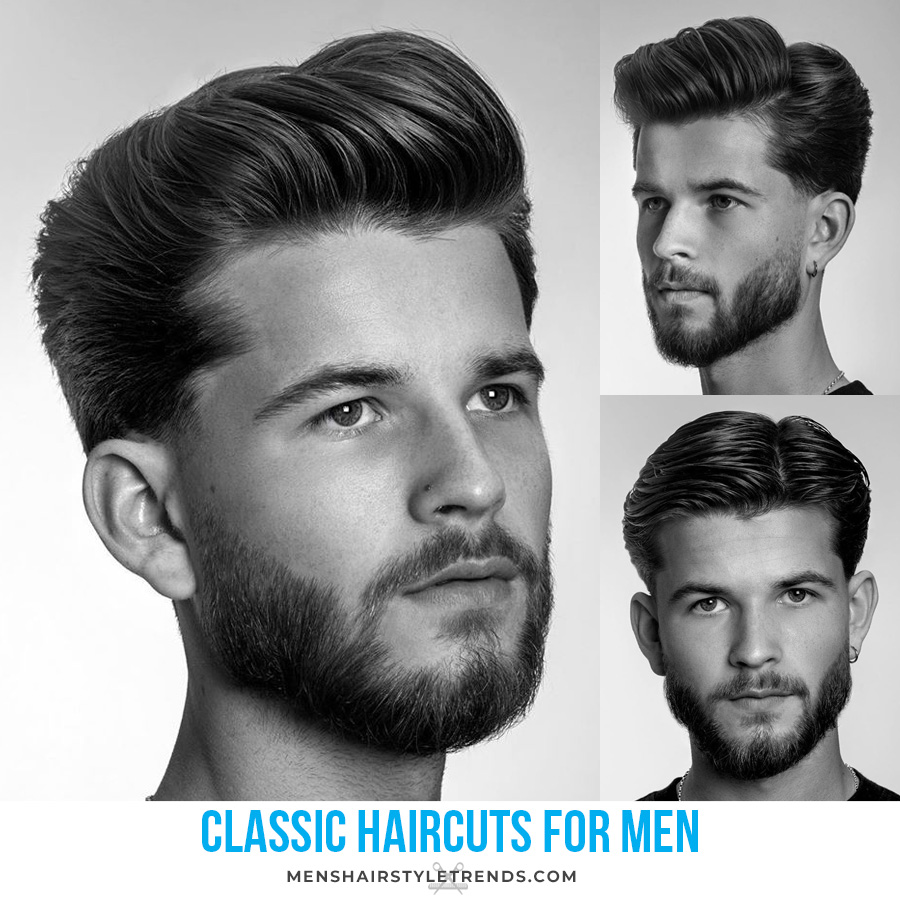 This medium length taper haircut can be styled into the three most popular classic haircuts for men – the pompadour, side part pomp, and side part hairstyle with some sheen.
6. Pompadour For Thick Hair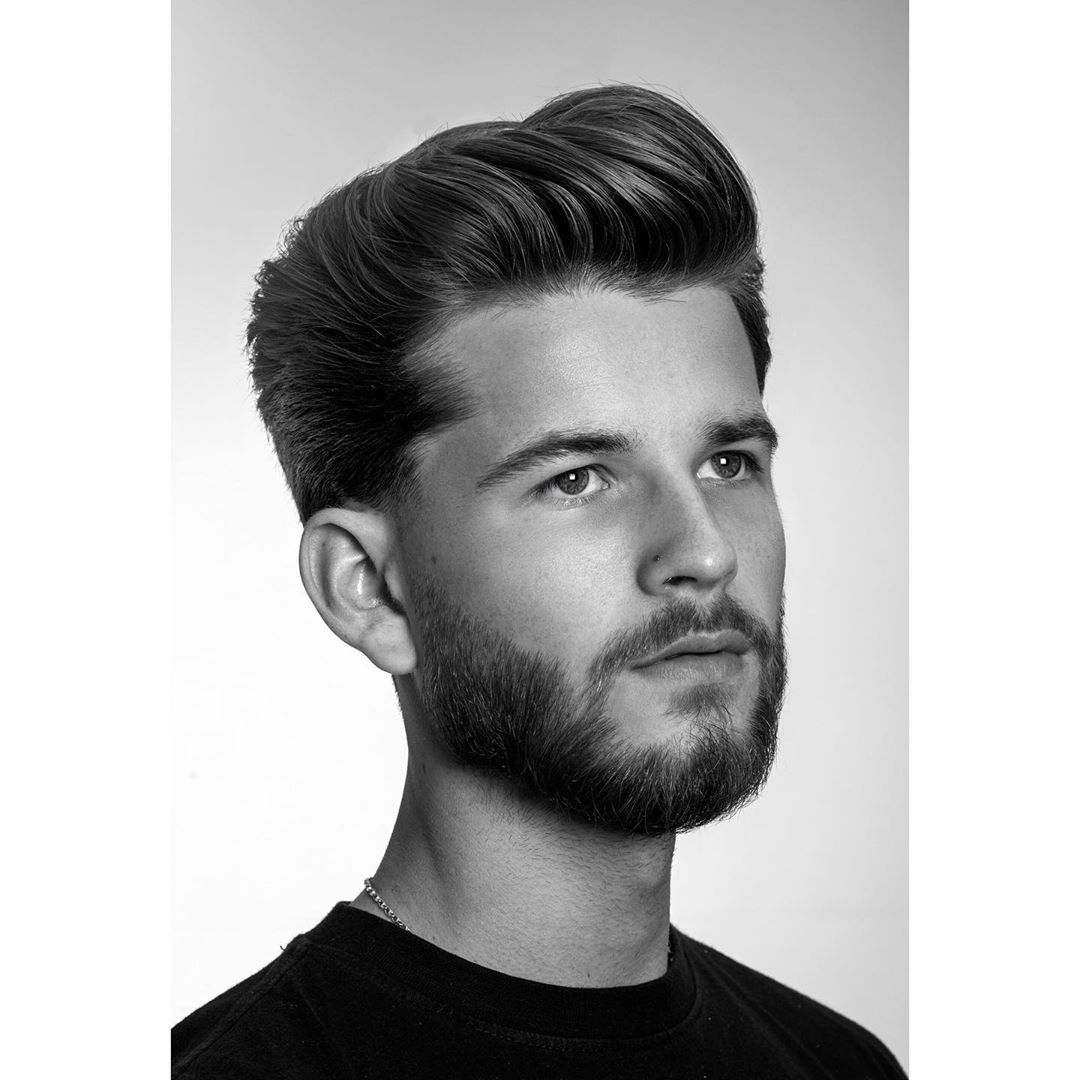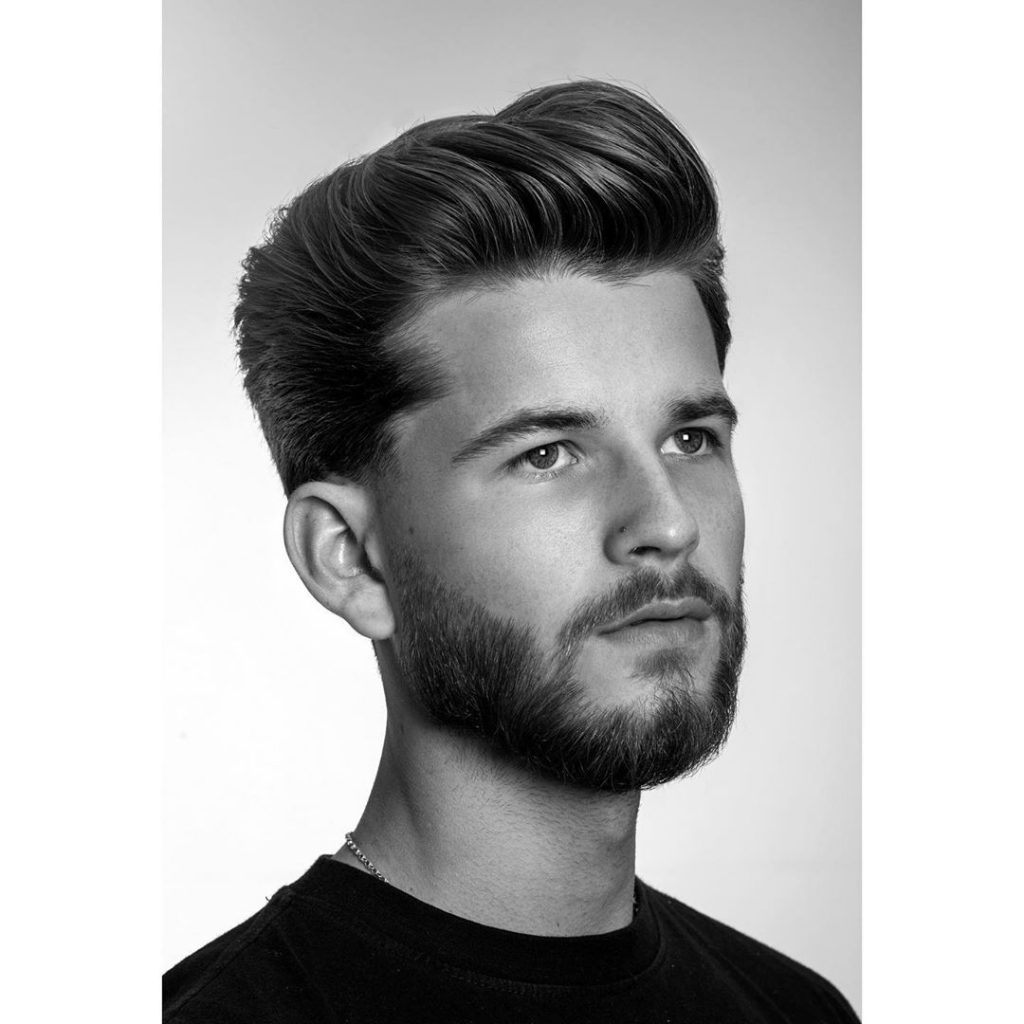 The pomp is also popular because there are so many different ways to wear it, even with the same haircut. Here's a no part version with wavy height.
7. Side Part Pompadour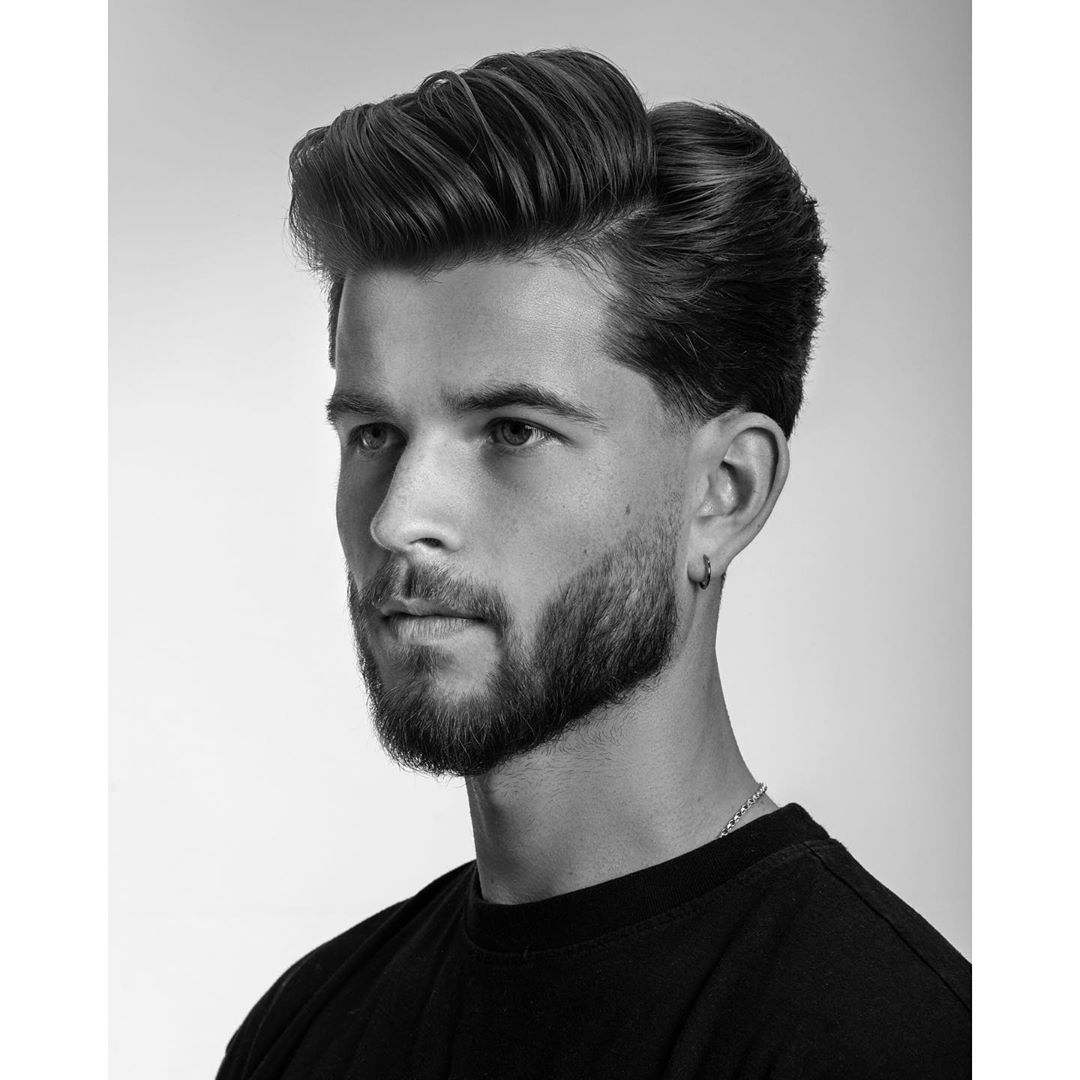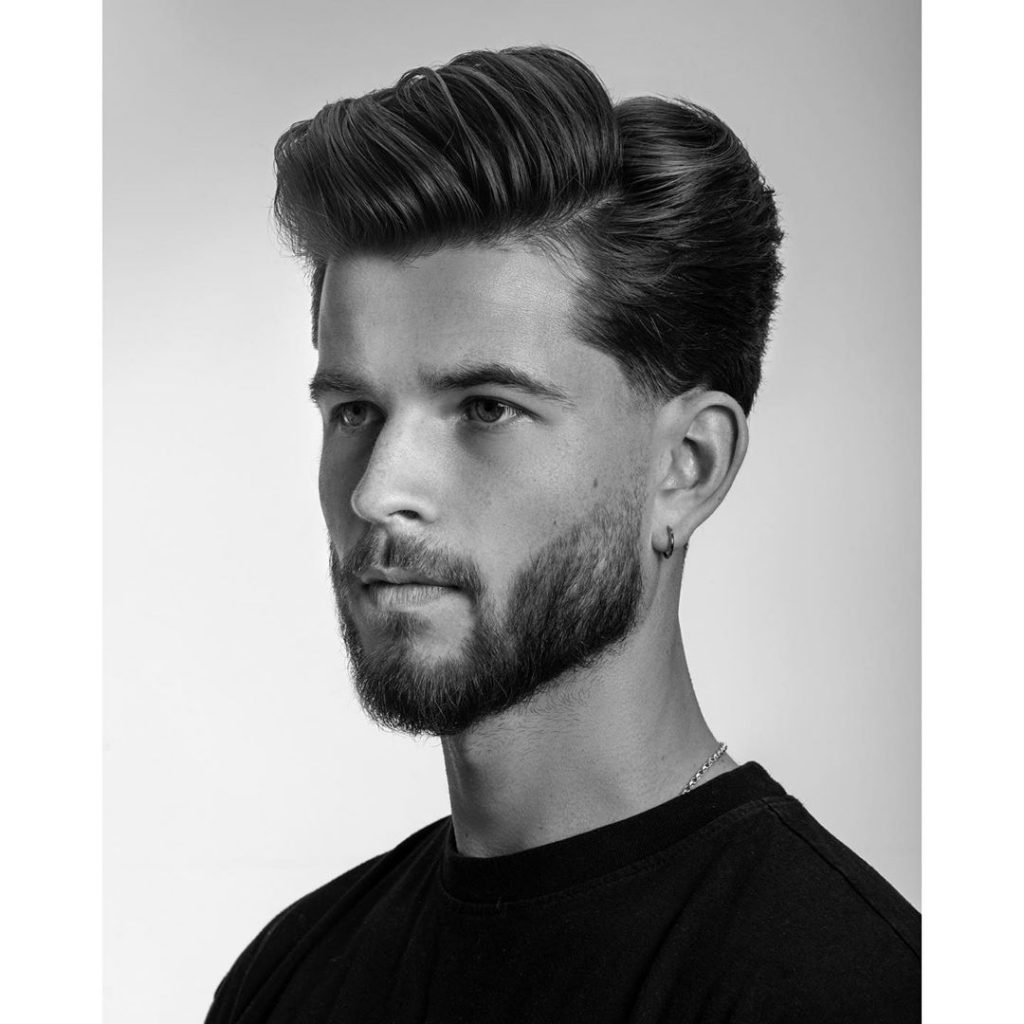 8. Side Part Hairstyle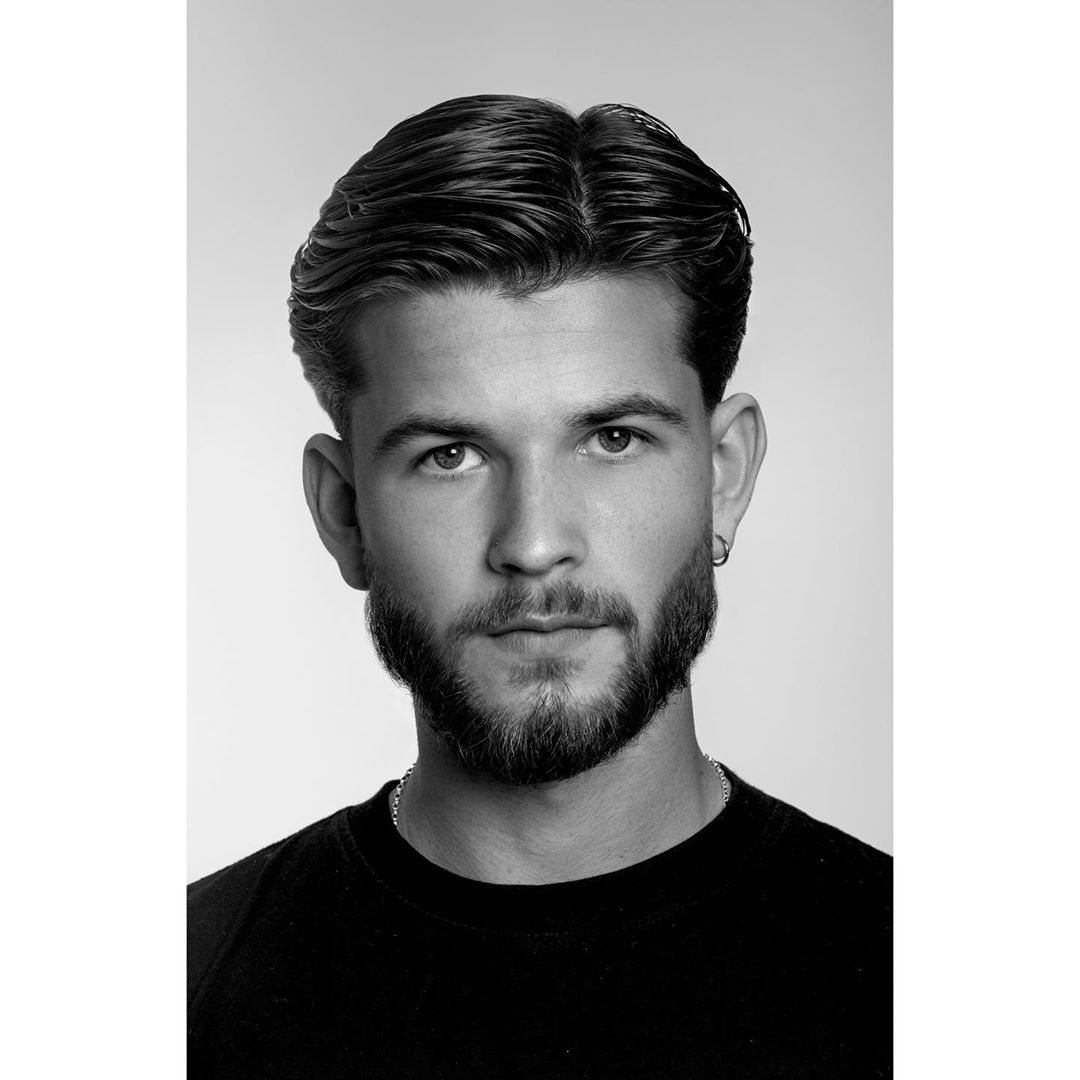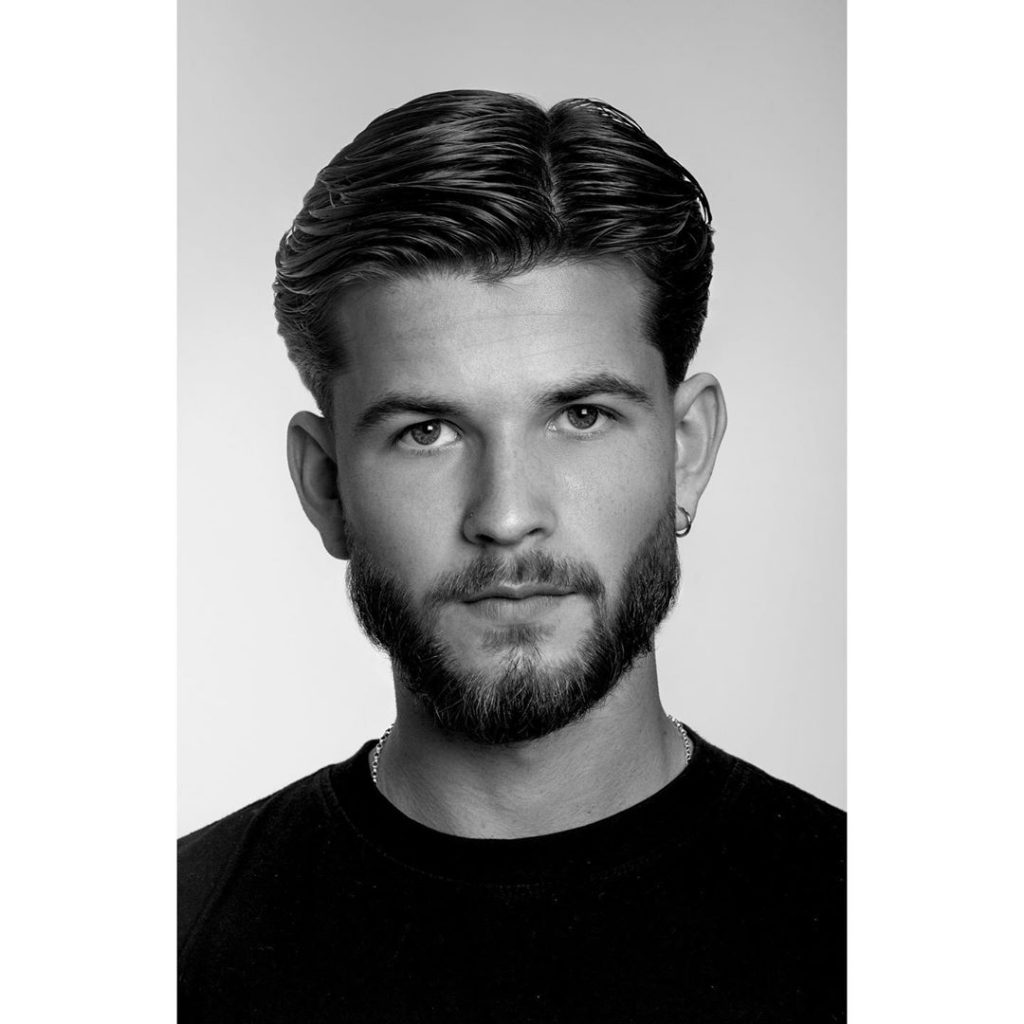 And a different side part hairstyle, trading in height for a texture.
9. Slicked Back Hairstyles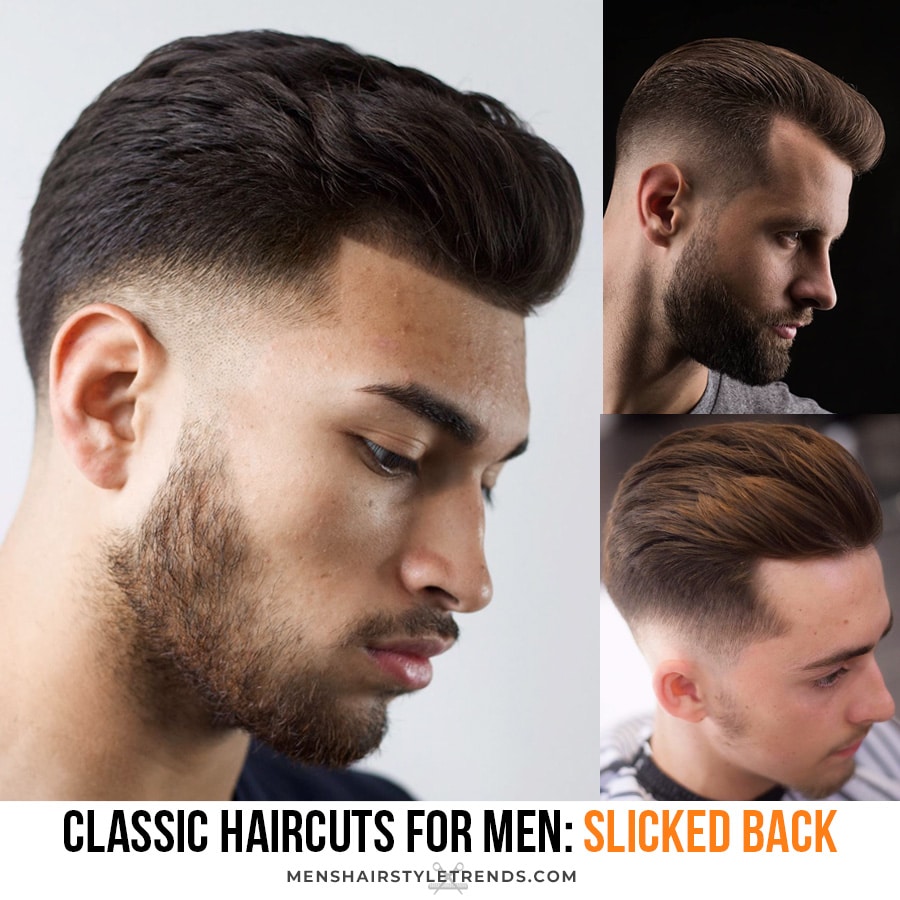 Slicked back hair may be the most classic of men's hairstyles. This looks works for short as well as medium length hair. Work hair up as well as back for some flattering height as well as appearance of fuller hair.
10. Hairstyles For Short Hair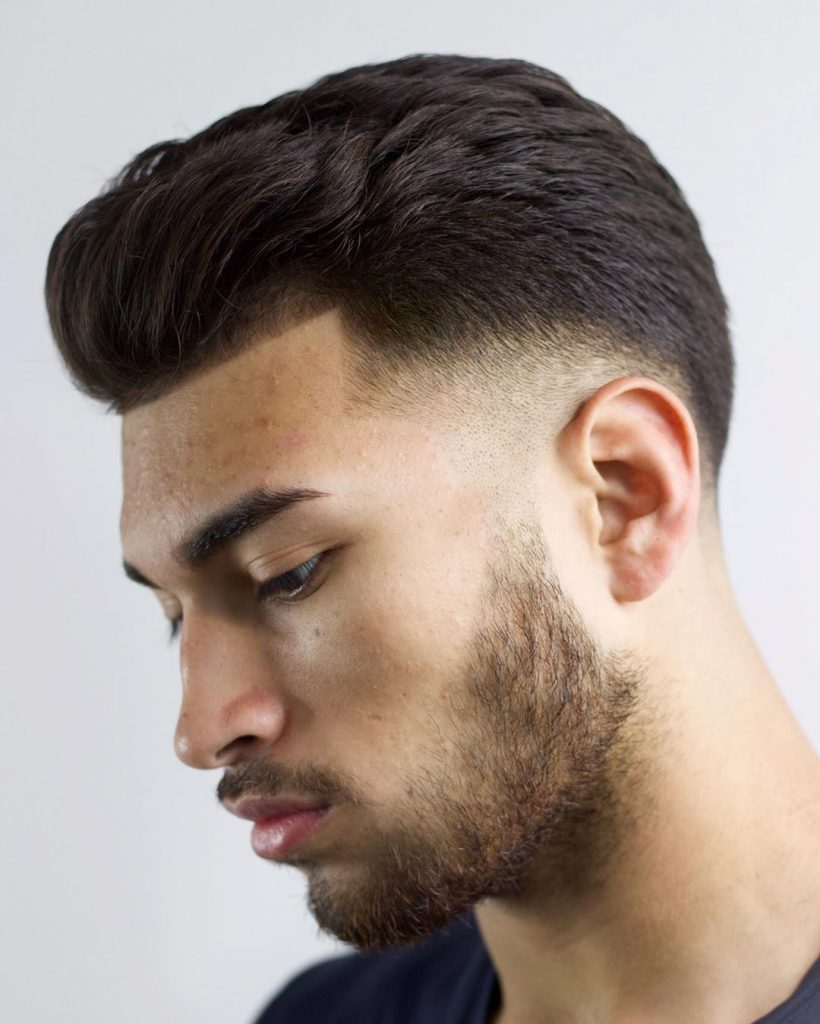 The slicked back style isn't only for guys with medium and longer hair. This short haircut is about 2″ at the longest but that's enough to get this swept back style.
11. Hairstyles For Fine Hair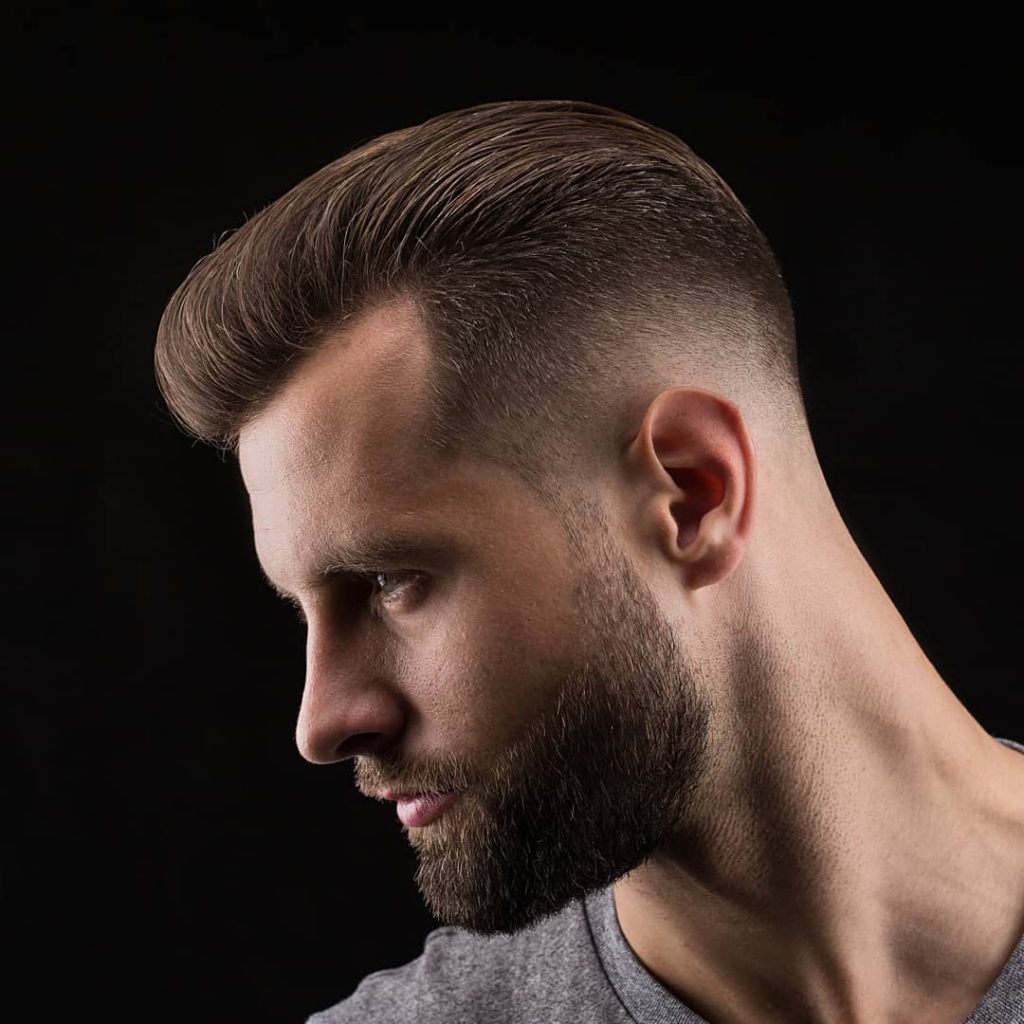 For guys with fine hair, a longer top helps this style appear thicker.
12. Swept Back Style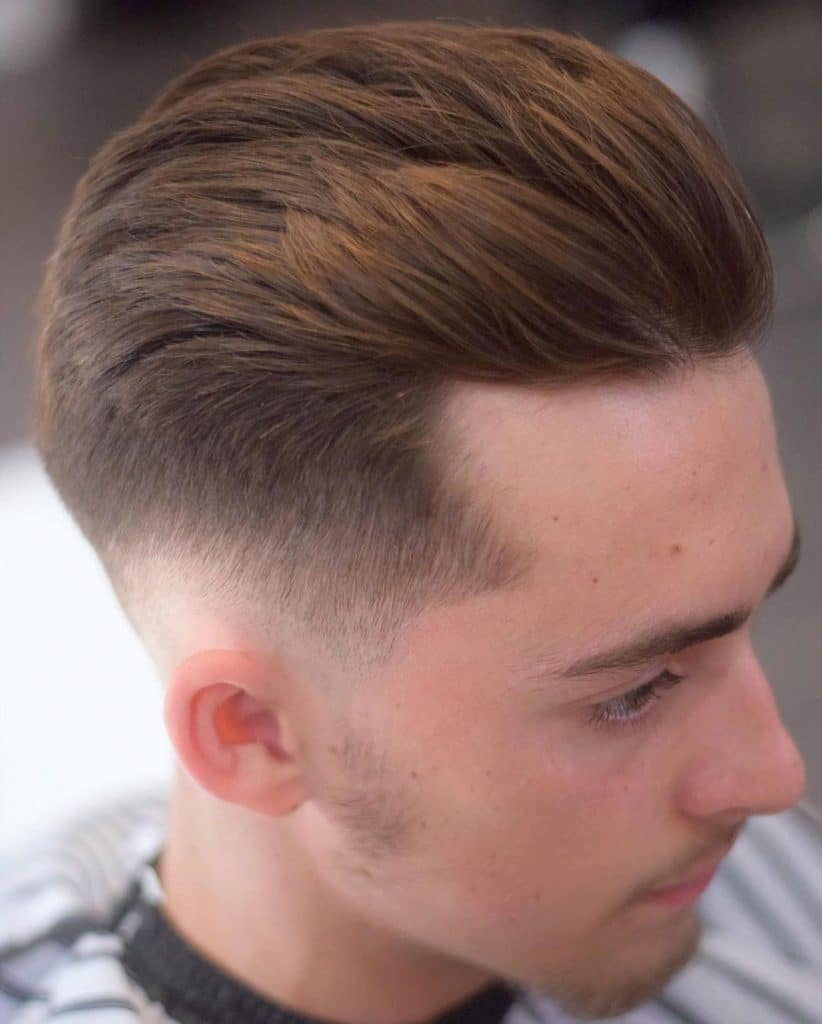 The goal of this look is casually wind swept.
13. Trendy Classic Haircuts for Men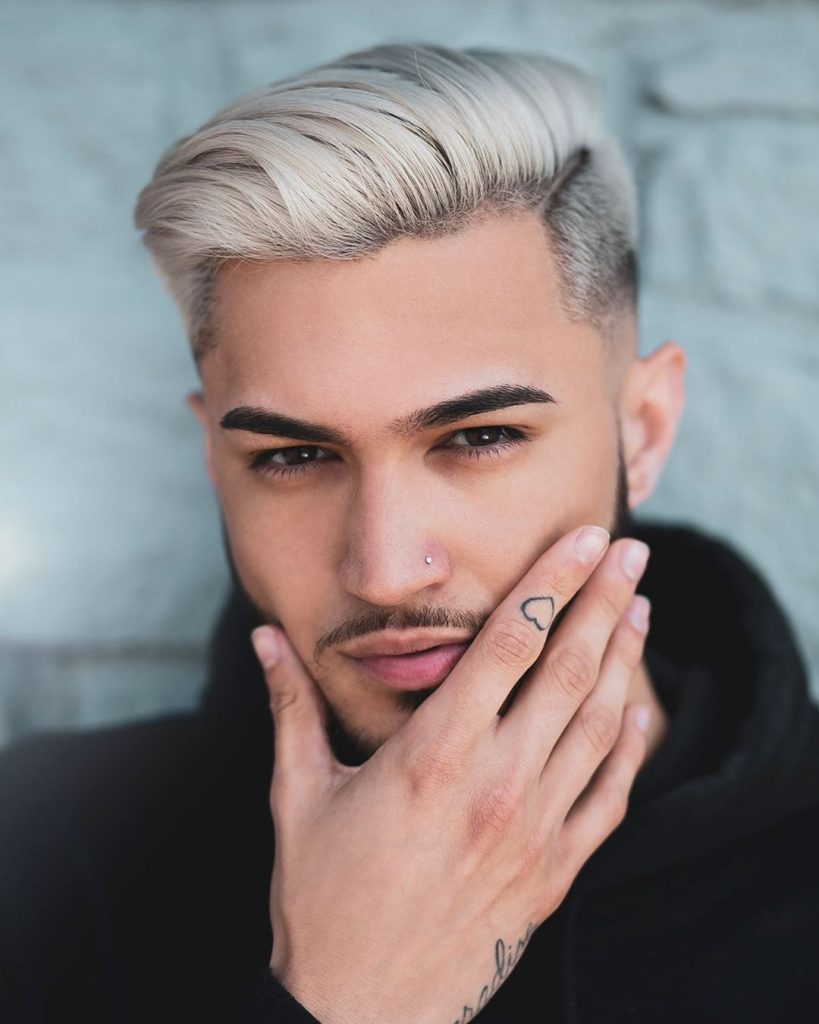 A lot of current hair trends are modern versions of classic cuts. This is a great example, taking inspiration from the vintage comb over while adding a trendy high fade, hard part, and platinum blonde color.
14. Classic Fade Haircuts for Men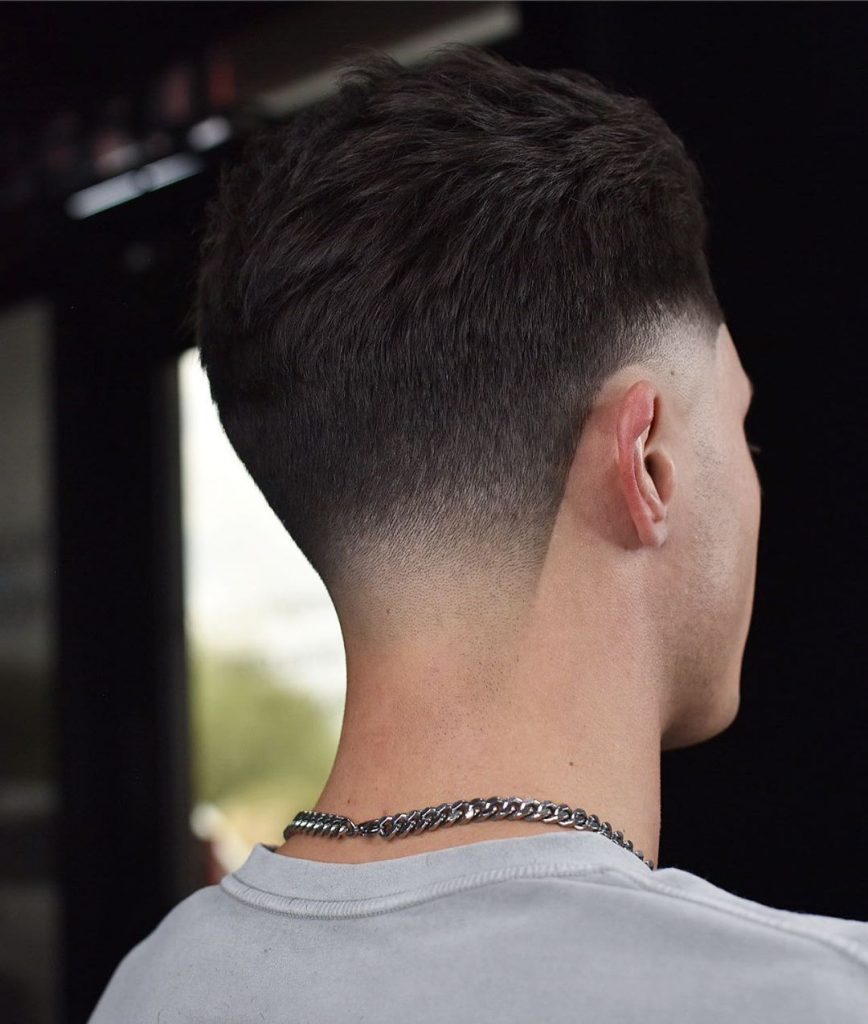 The fade has been around long enough to become a classic. This low fade creates a clean cut finish that works for any haircut and looks great while growing out.
15. Once Upon a Time in Hollywood Slicked Back Hair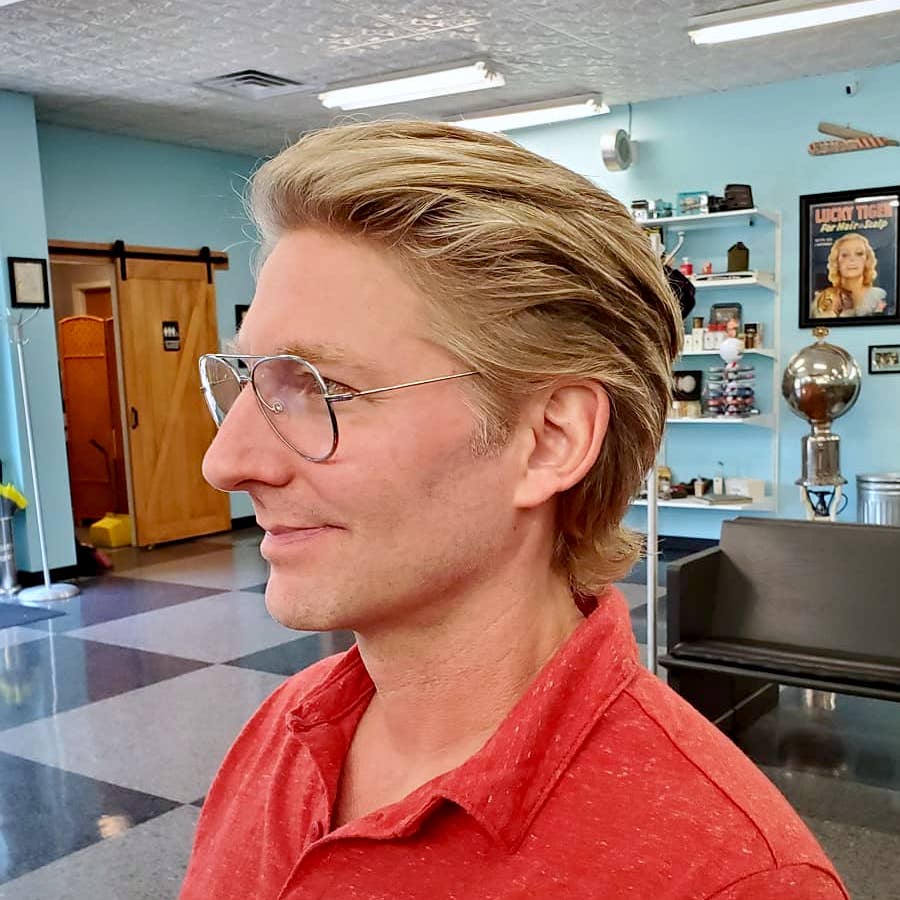 Moving from the buttoned up 1950s to the change-filled 1960s, hairstyles for men got longer and looser. This version of Brad Pitt's Once Upon a Time in Hollywood slicked back style sweeps long hair back with volume and texture.
16. Classic Haircuts for Black Men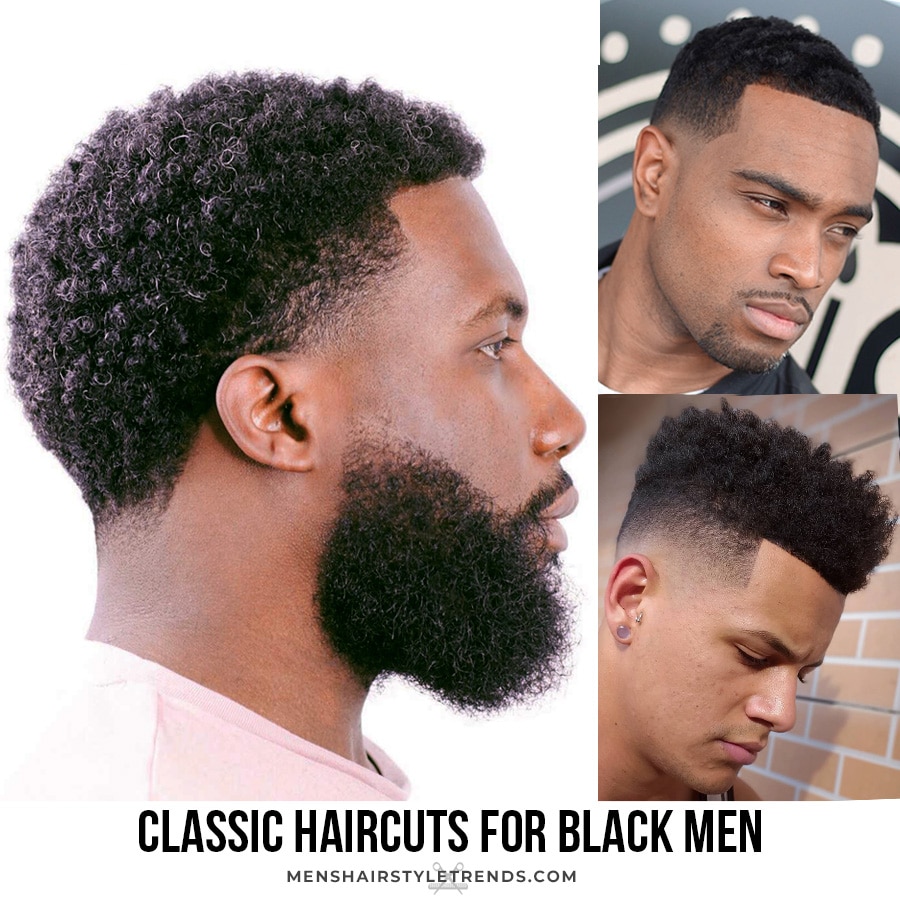 These classic haircuts for black men feature texture in the form of short curls, waves, and a curly high top fade.
17. Taper Haircut For Black Men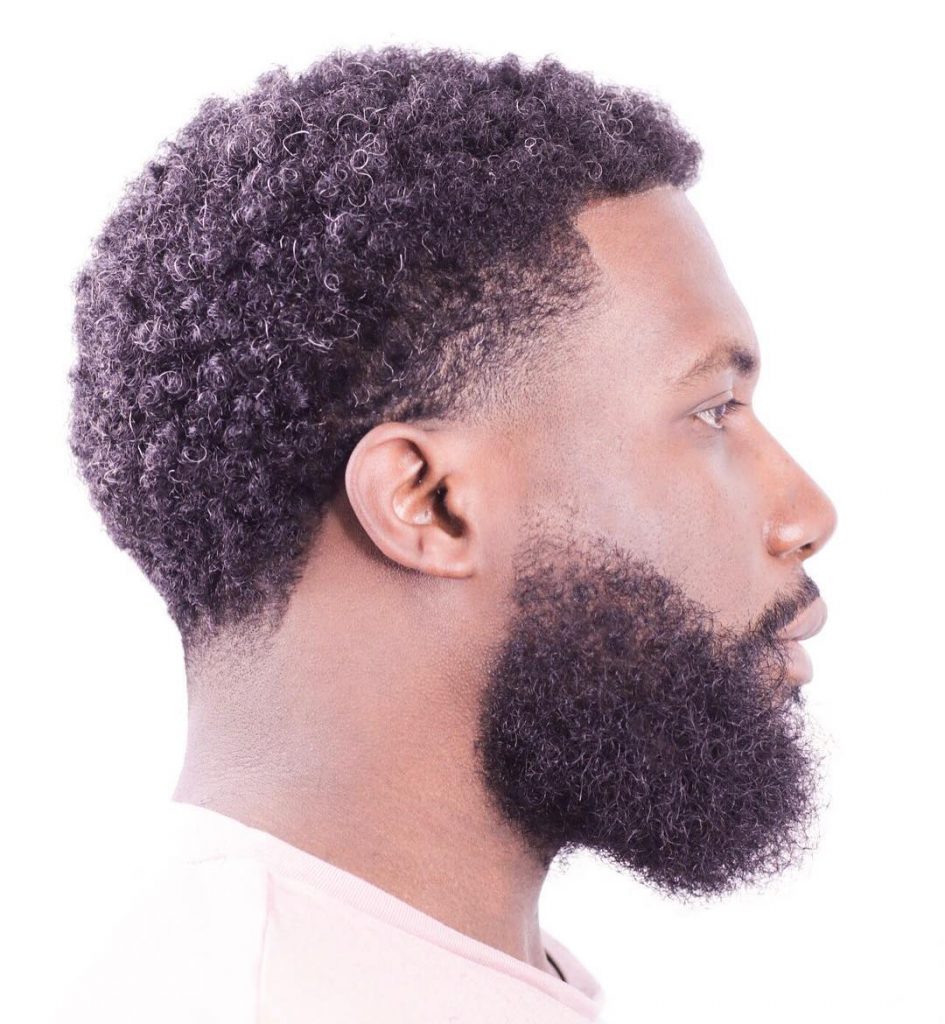 A taper fade around the edges and creates a symmetry between curly hair and the black beard of almost the same length.
18. Line Up + Fade Haircut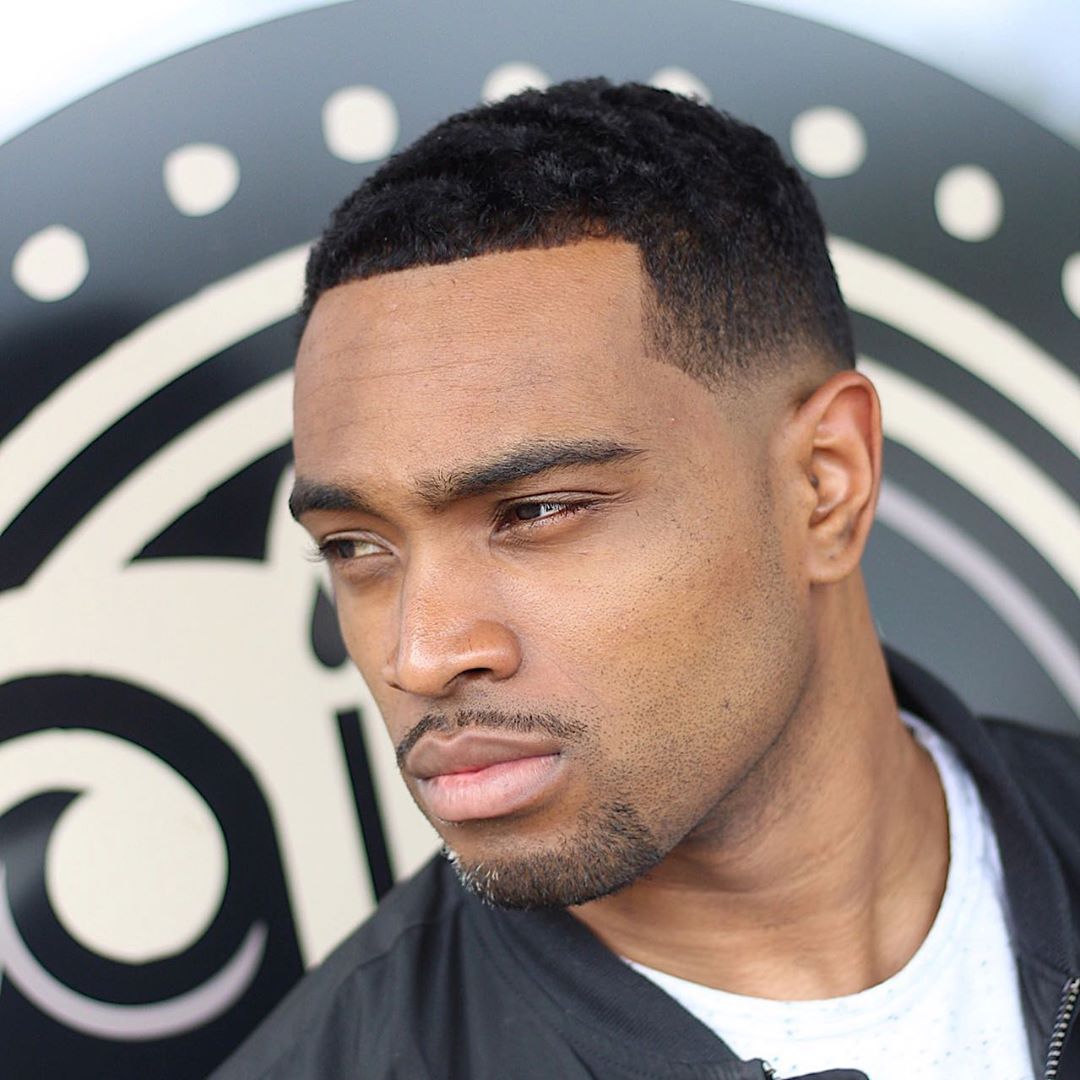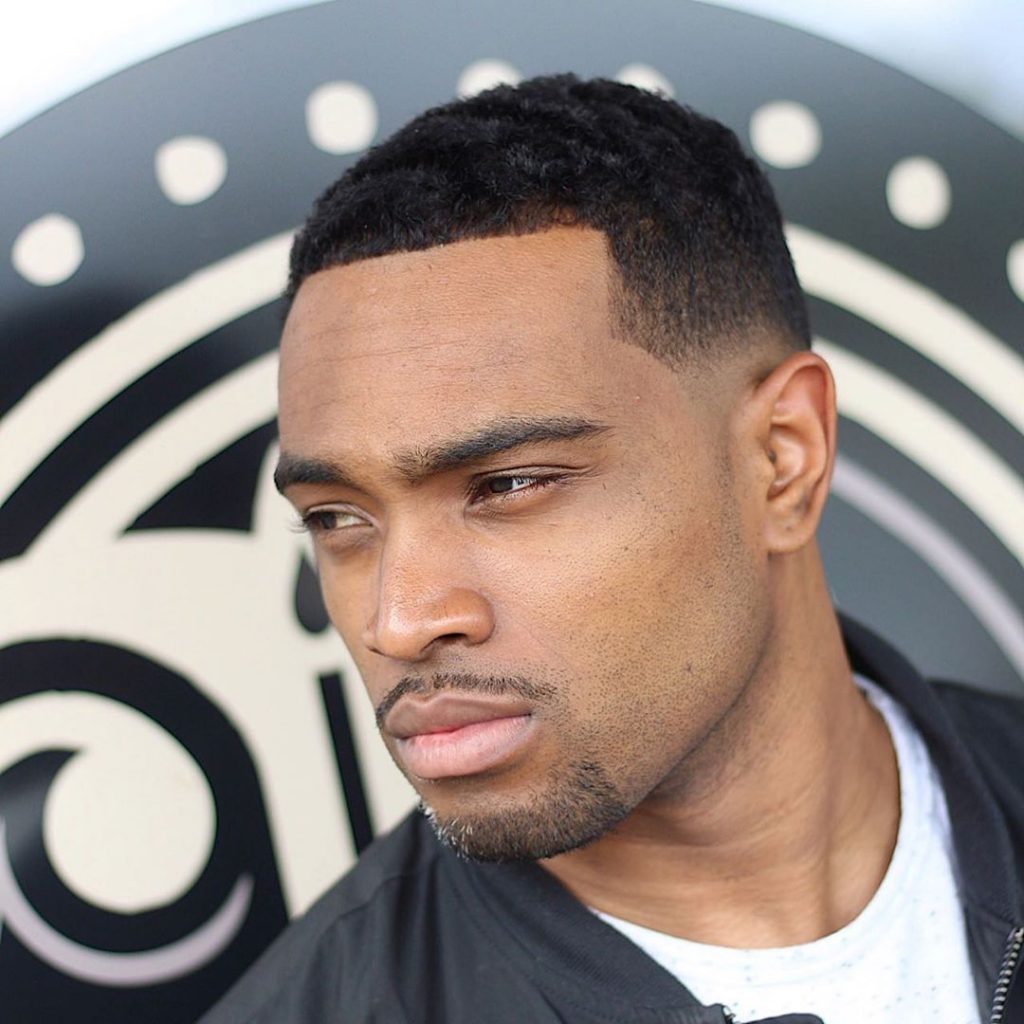 This buzz cut with a line up at the front and fade around the back is one of the most popular short haircuts for men because it looks great with no styling.
19. High Top Fade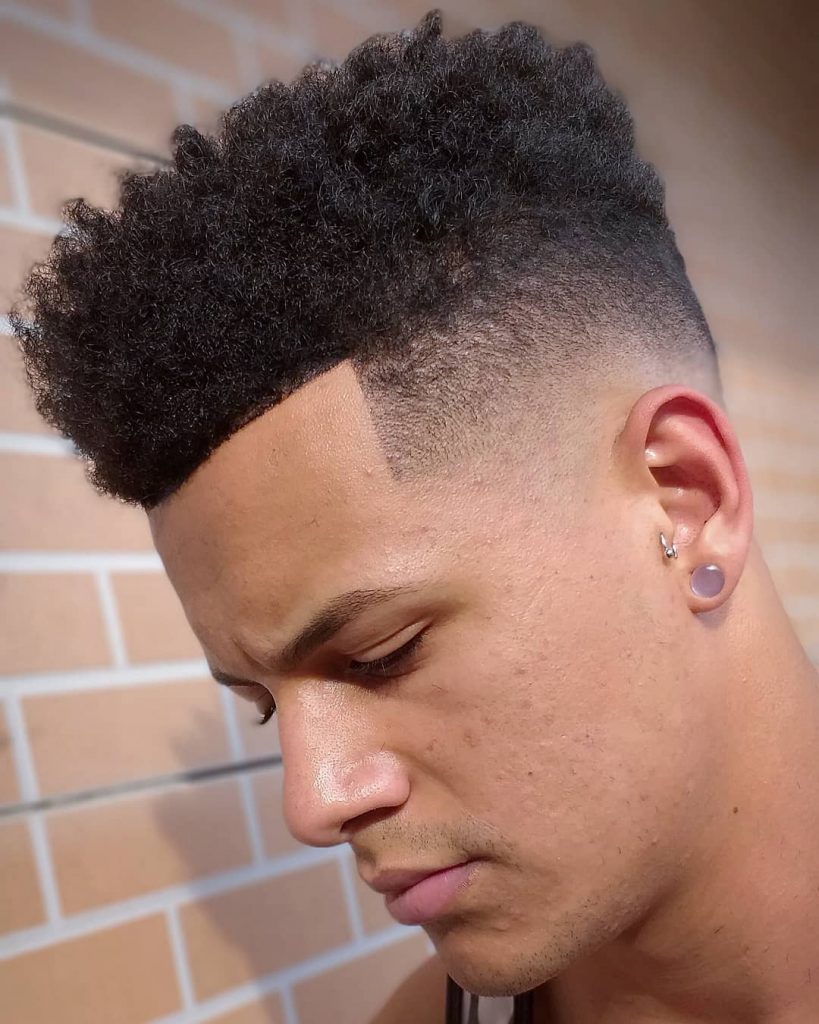 This is a newer classic but classic it is. The high top fade is one of those looks that never goes out of style.
20. Classic Haircuts for Balding Men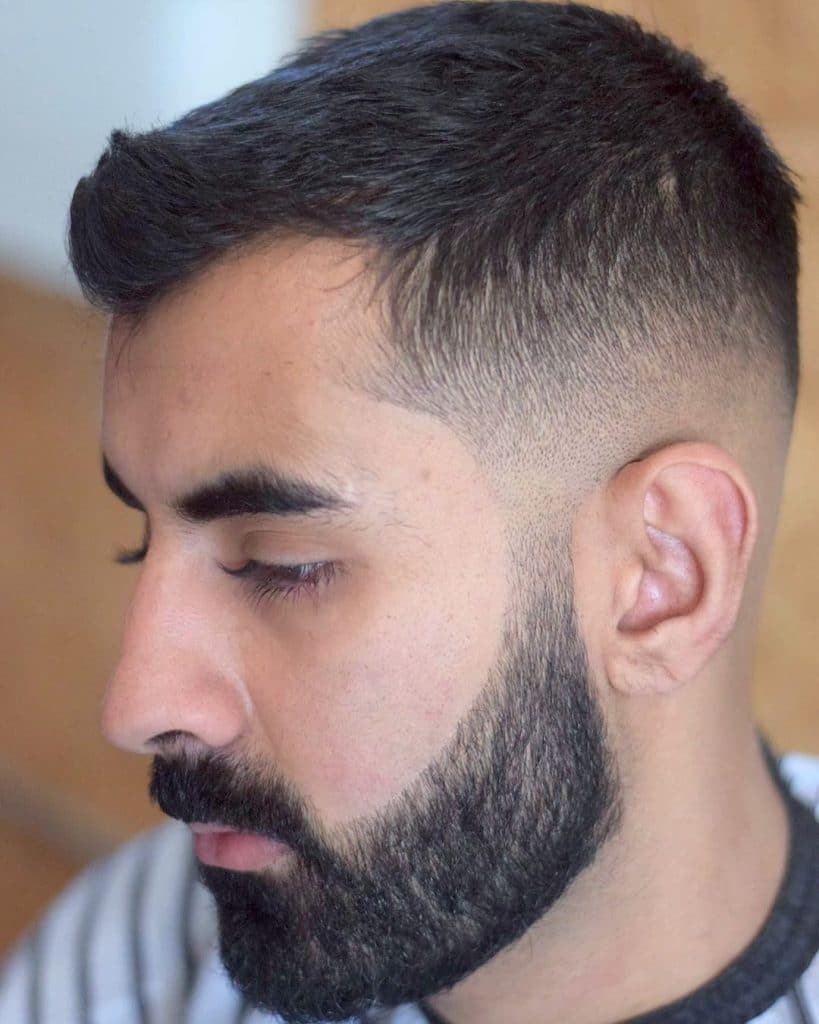 As mentioned above, hairstyles with volume give the appearance of fuller hair. Another trick to making fine or thin hair look more dense that it is is a close fade around the sides and back. This ensures that hair on top, at any stage of hair loss, is thicker than the sides. This short cut with length styled up into a slight quiff works for thinning hair as well as receding hair lines.
21. Classic Haircuts for Men with Curly Hair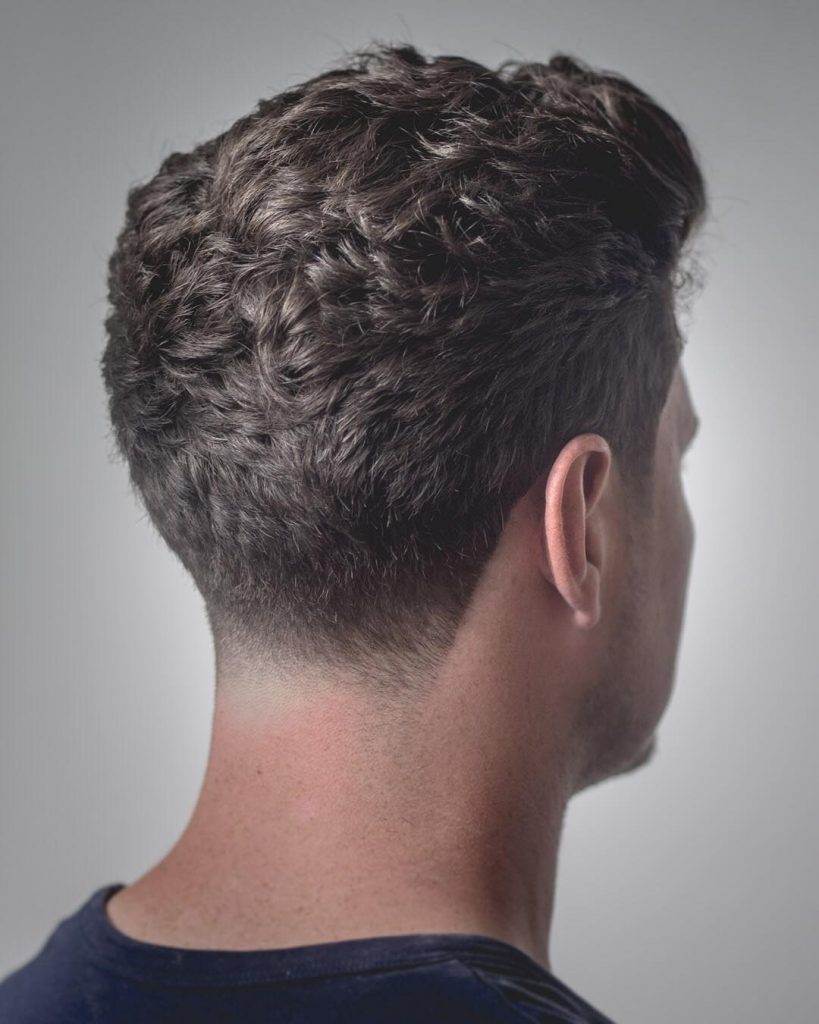 This taper cut with some extra length on top is an ideal classic and short haircut for men with curly hair. Short curls add volume all over without hiding natural texture.
22. Classic Haircuts for Men with Wavy Hair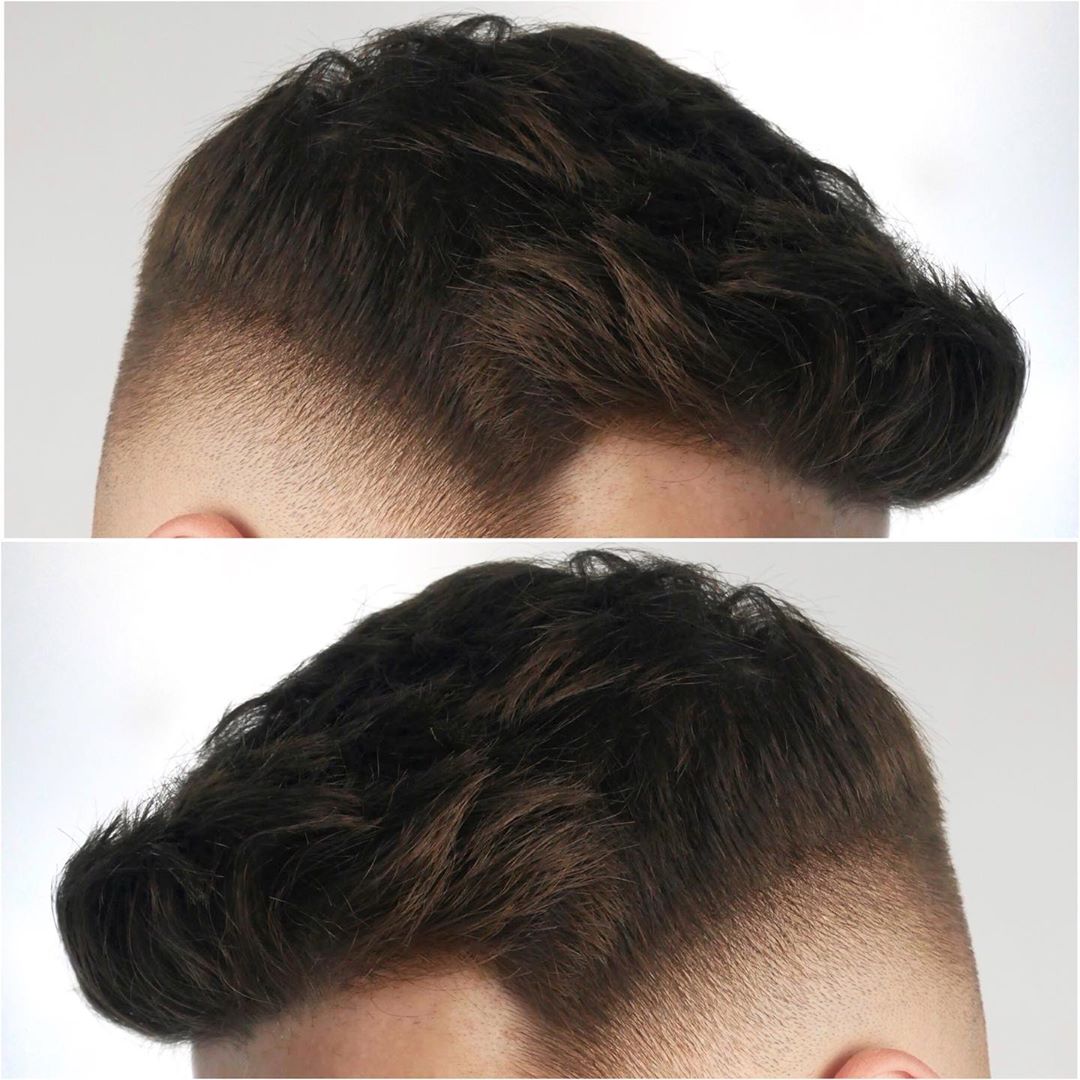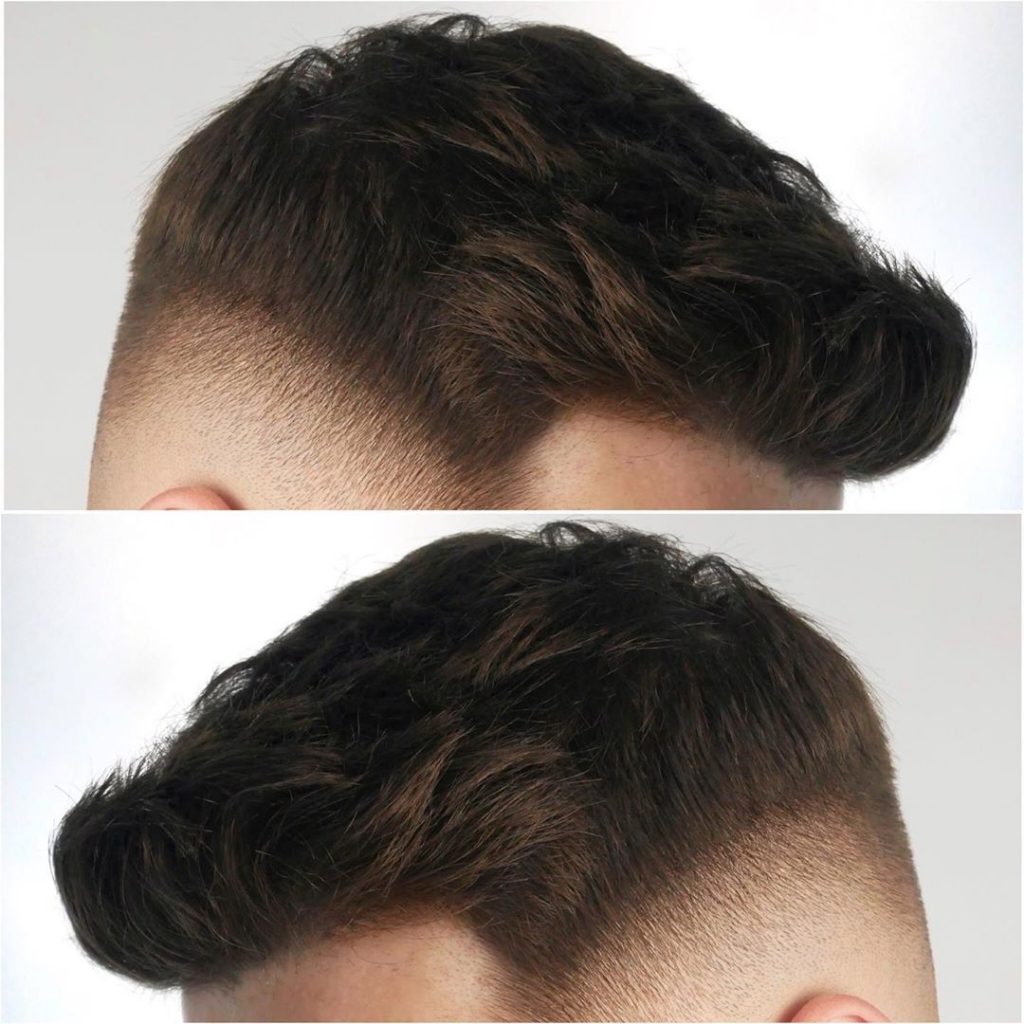 This short quiff works with the texture of wavy hair for plenty of volume with just a hint of product for hold.
23. Classic Short Haircut for Men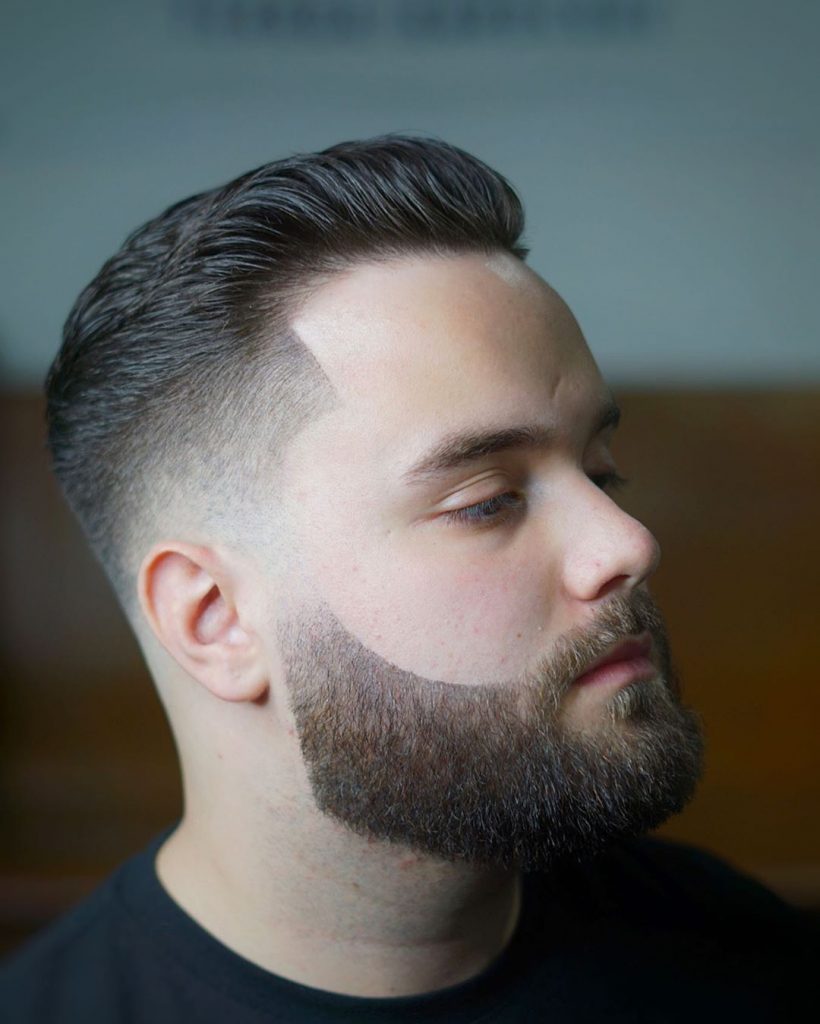 This short haircut falls somewhere in between a slick back and quiff. Either way, it's a classic and clean look, especially with a shaped and groomed beard.
24. Classic Taper Haircuts for Men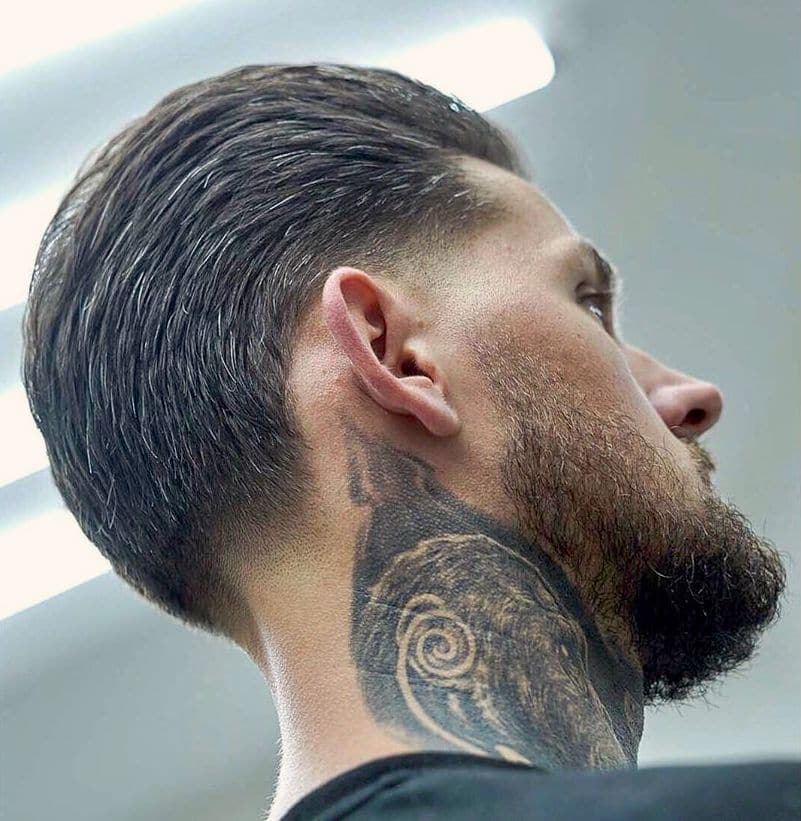 This medium-long taper haircut is ultra clean thanks to a matte slick back and neck taper.
25. Classic Tapered Haircuts for Men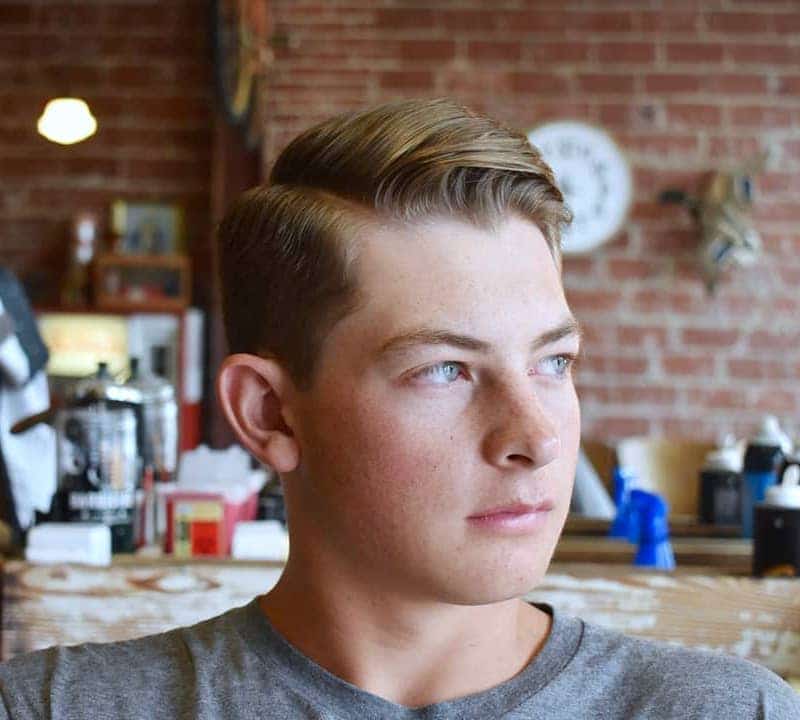 One side of this part features short taper cut hair while the other is long and slicked over with some loose texture. It's an attractive and easy to style look for guys of all ages.
26. Classic Comb Over for Wavy Hair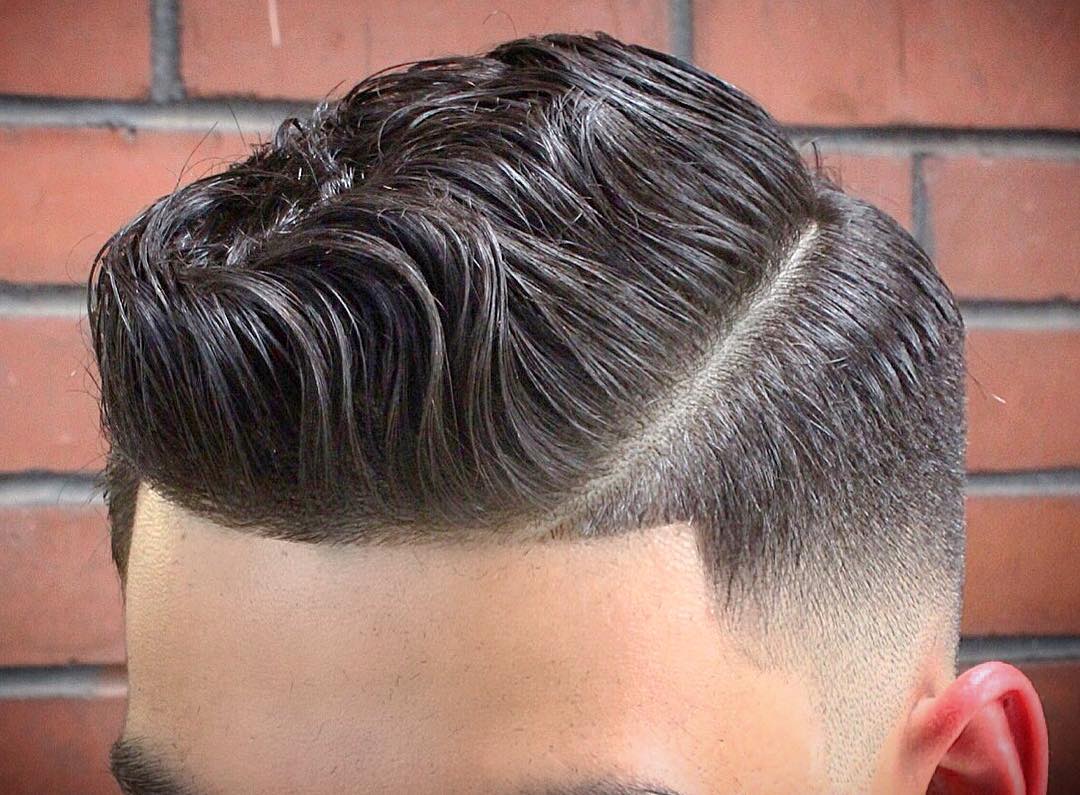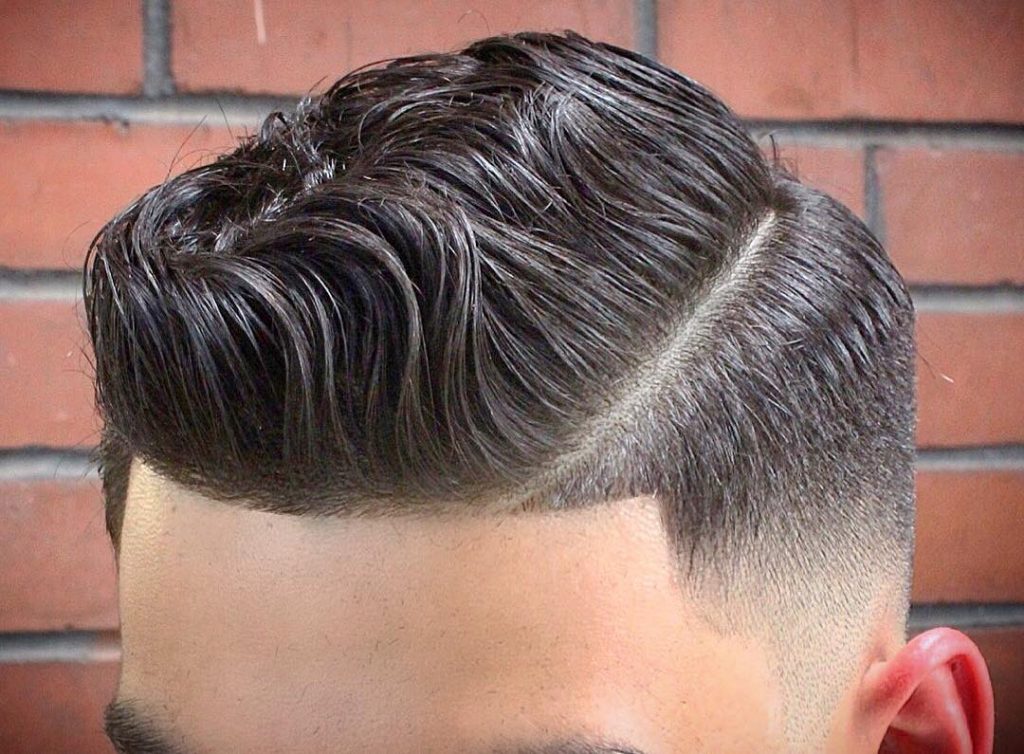 The comb over hairstyle is a side part or undercut with hair combed over. With some wave and shine, this is a classic style that never looks outdated.
27. Classy Hairstyles For Men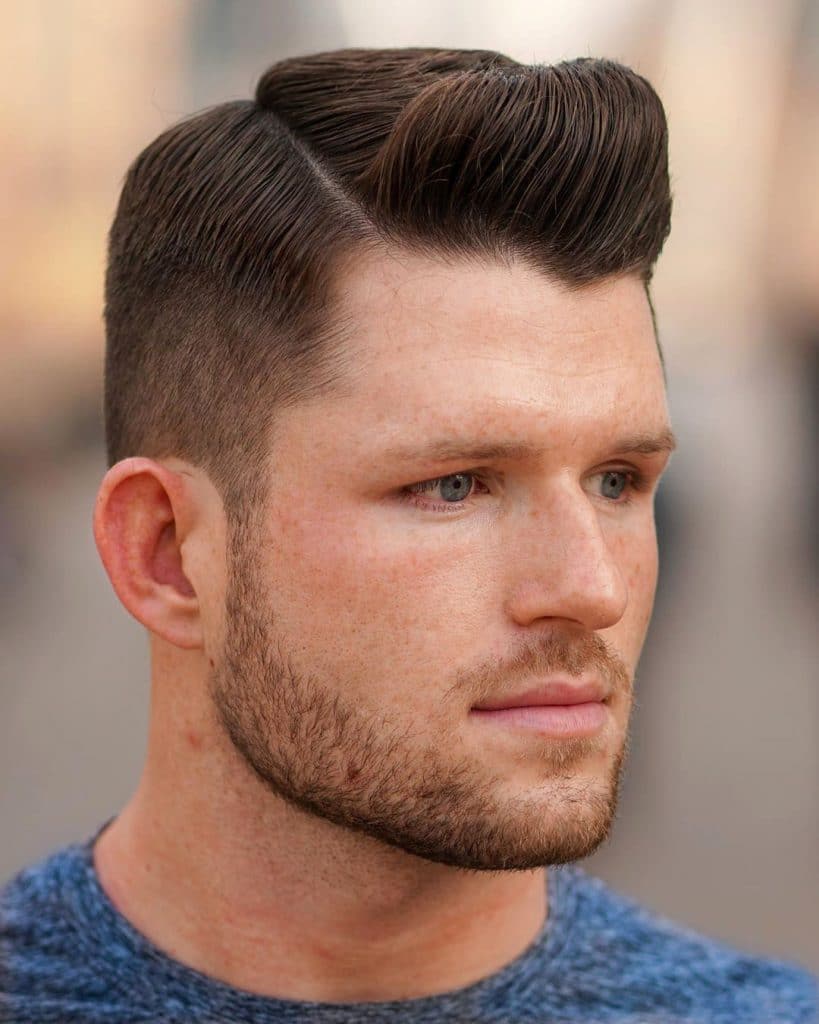 There is a lot of overlap between classic and classy. This cool look sculpts long hair on top into a pomp and side part.