Going with this year's texture trend, all of these curly hairstyles for men feature hair long enough to reveal curls. These long on top, short sides and back hairstyles give you the best of both worlds with plenty of length and texture and clean cut edges.
Curly hair requires a different approach than other hair types. Not all barbers are experienced with curls so check out their Instagram or get a recommendation from friends before letting someone's scissors near your hair.
And on to the pictures.
1. Long Curls on Top + Taper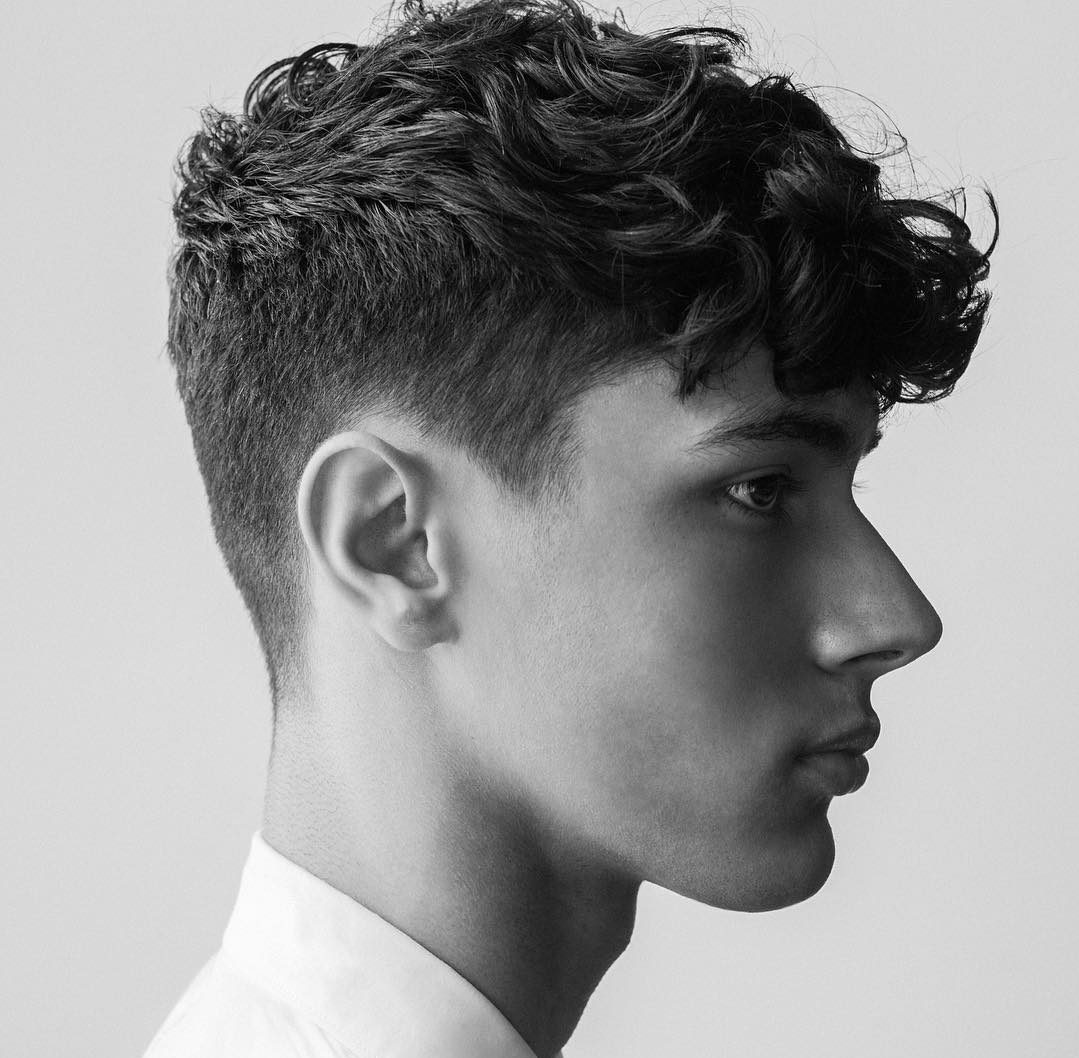 A version of the textured crop trend, this cool cut features curly fringe and a taper around the sides and back. A touch of light hold product will combat frizz and keep hair in place.
2. Medium Length Curly Hair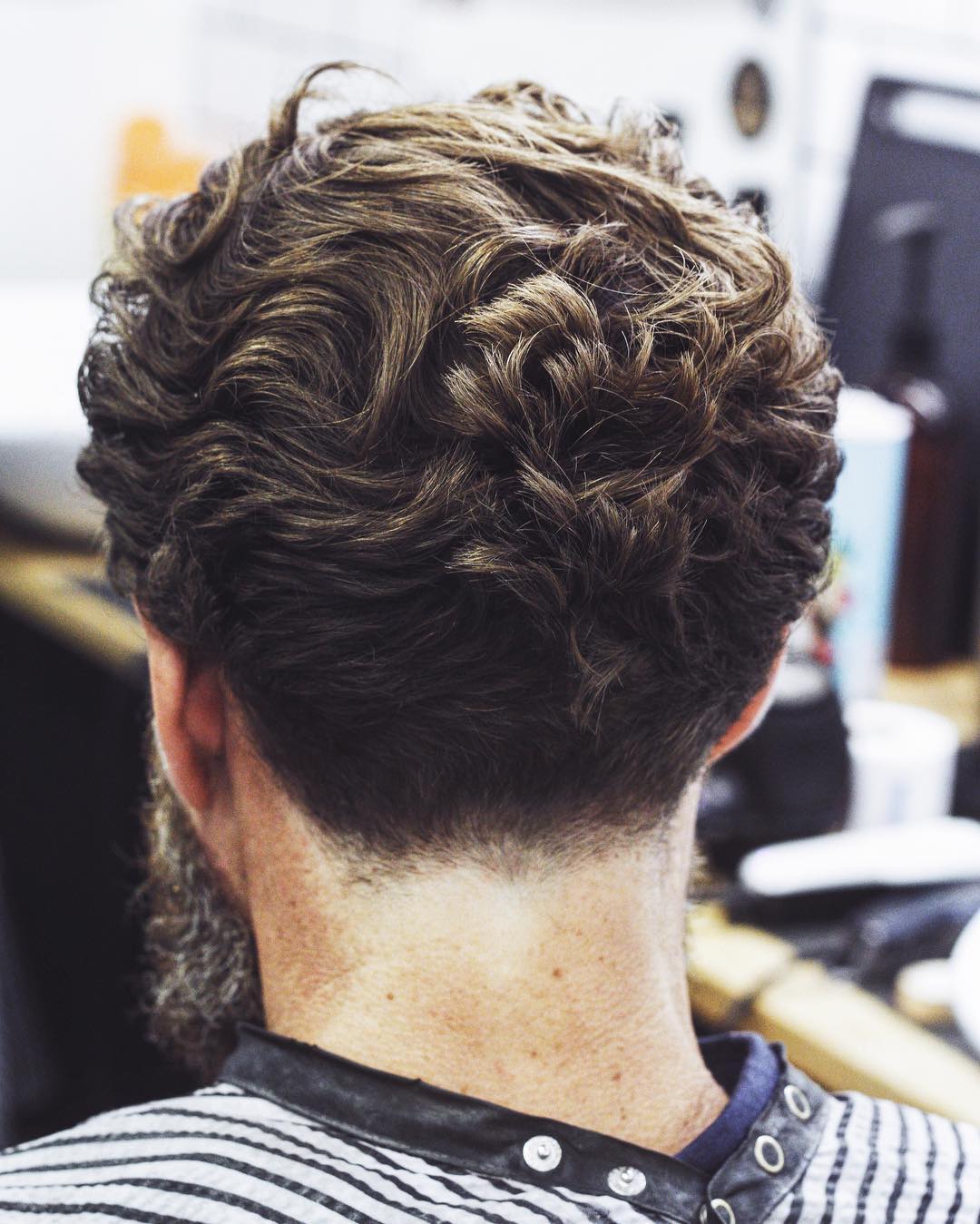 For guys with looser curls, this medium length hairstyle is a classic slick back with tons of natural texture. With a medium hold product, work hair back and into place with fingers. A neck taper keeps the back of the head neatly trimmed.
3. High Fade Haircut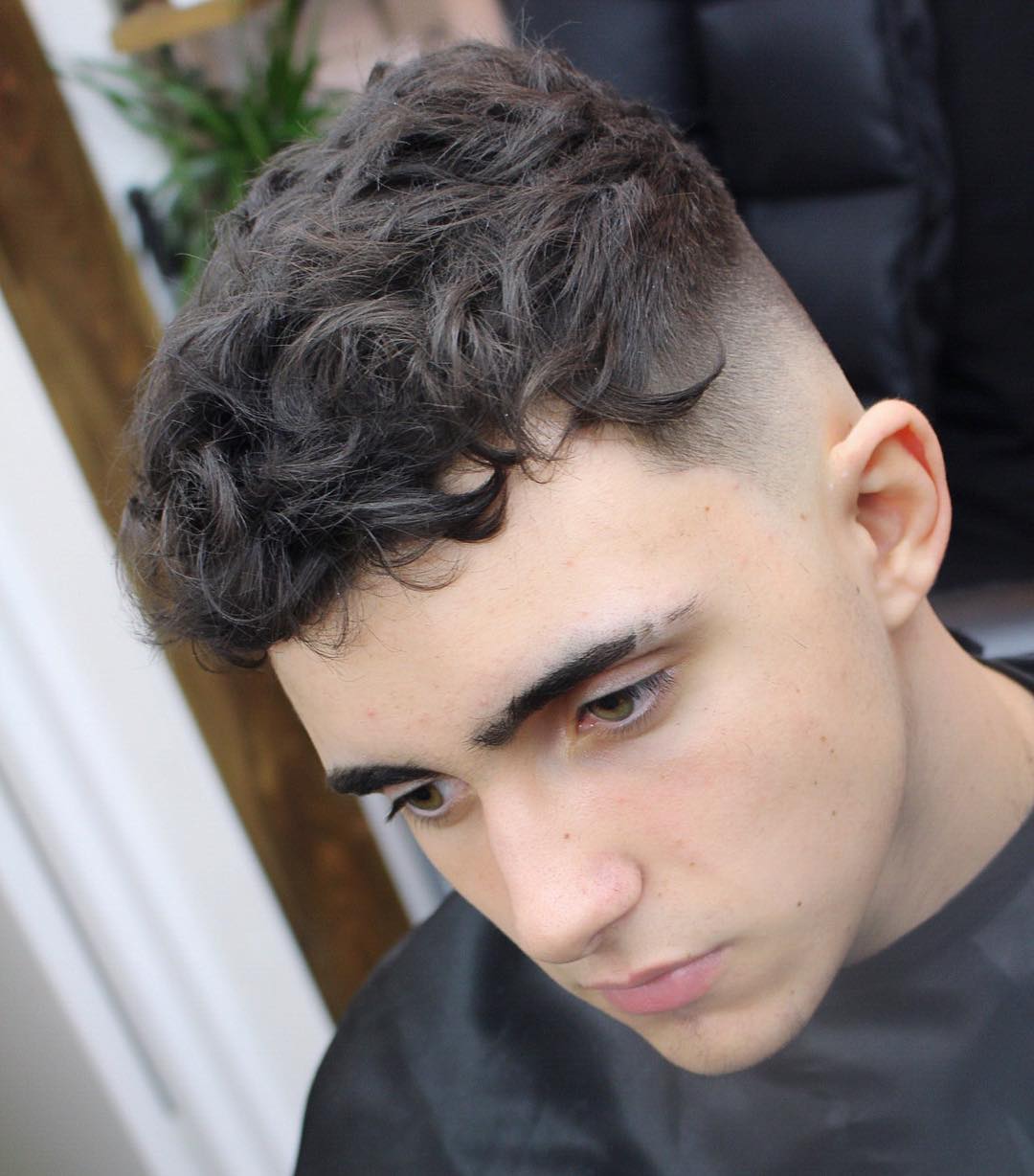 MENSPIRE Male Image & Grooming
The high fade is a great choice for men with curly hair. It allows for length on top with no maintenance sides. Here's another textured crop with just a hint of blunt fringe.
4. Side Part Hairstyle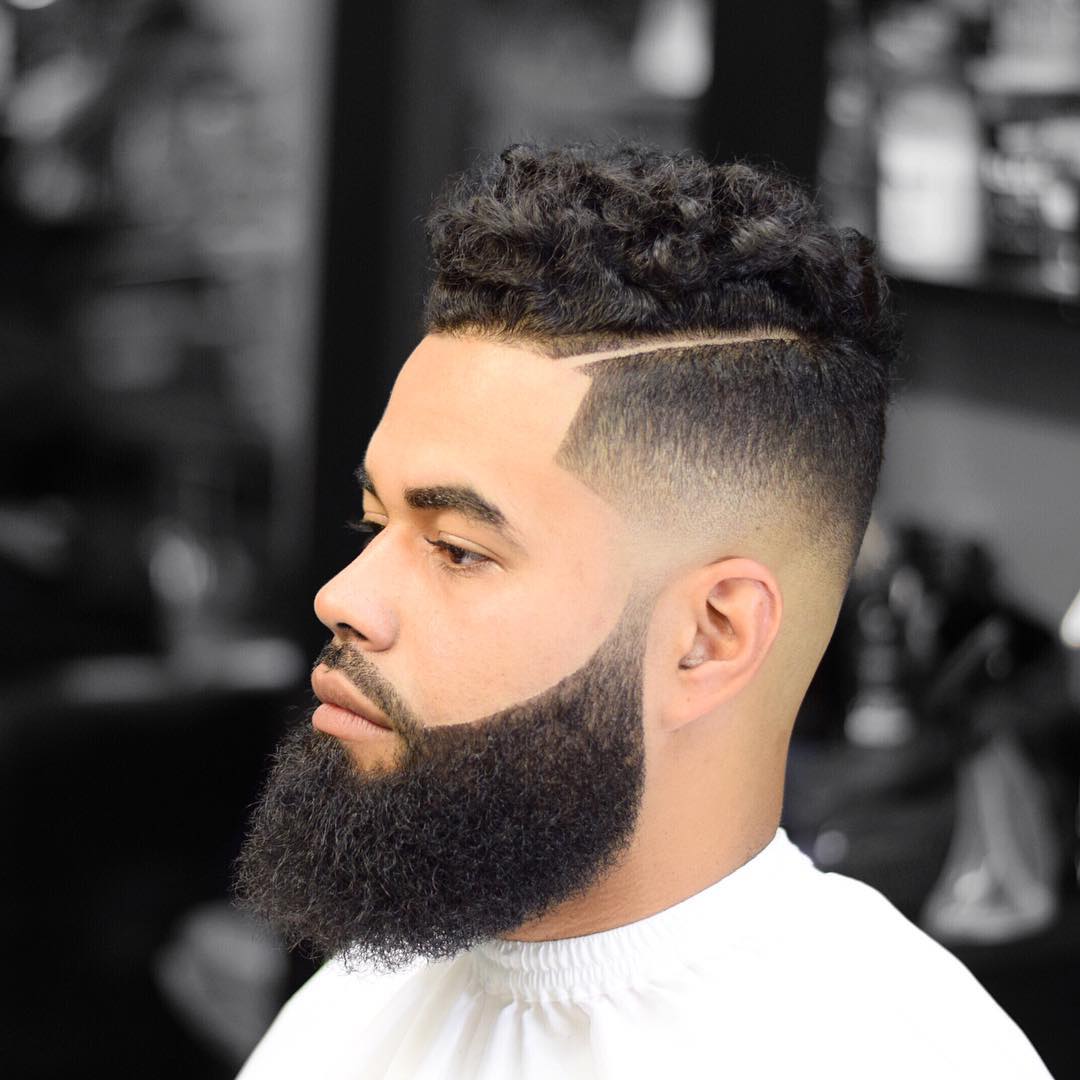 If you can't get a side part with a comb, get it with a shaved part.
5. Thick Curls + Mid Taper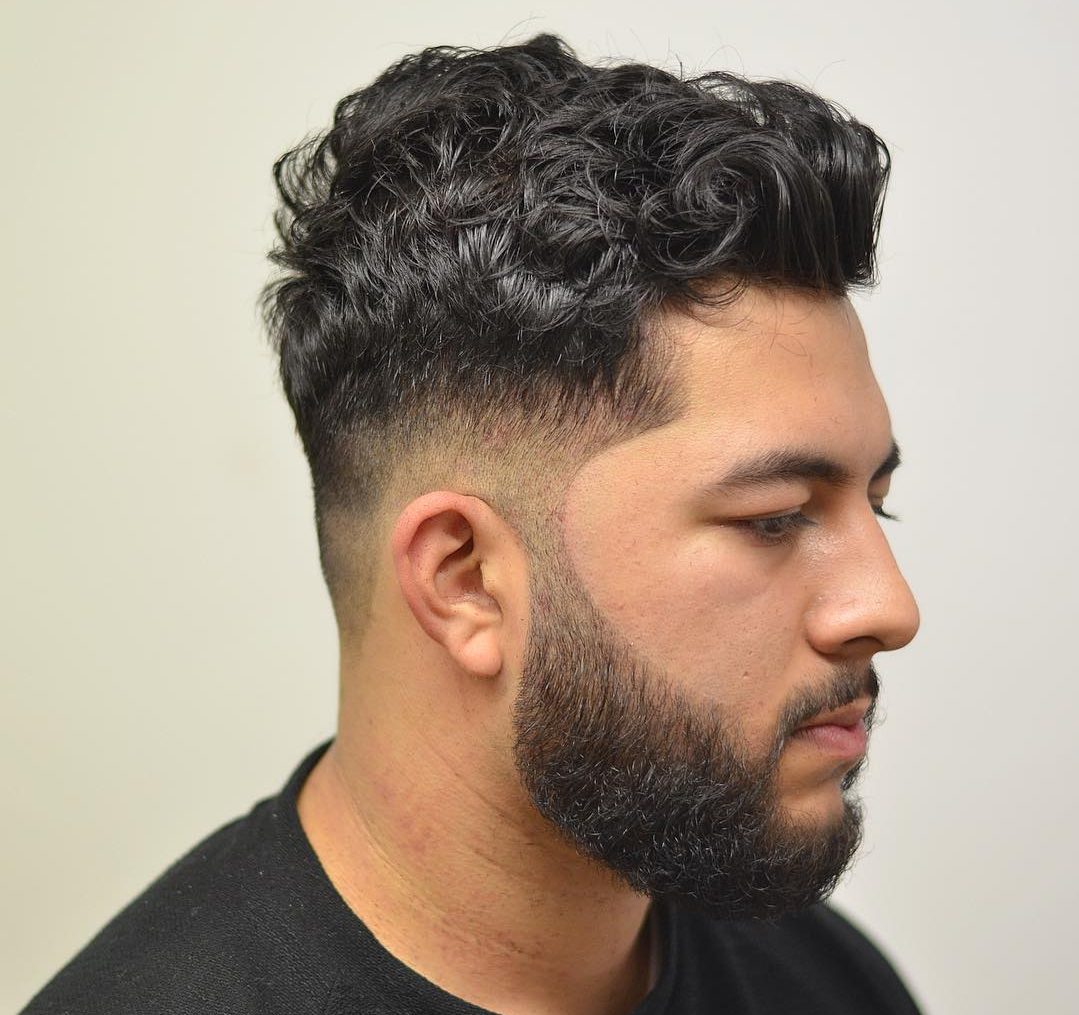 This textured and layered haircut makes the most of thick and curly hair while reducing weight and bulk and just enough length for curls at the hairline.
6. Long Curls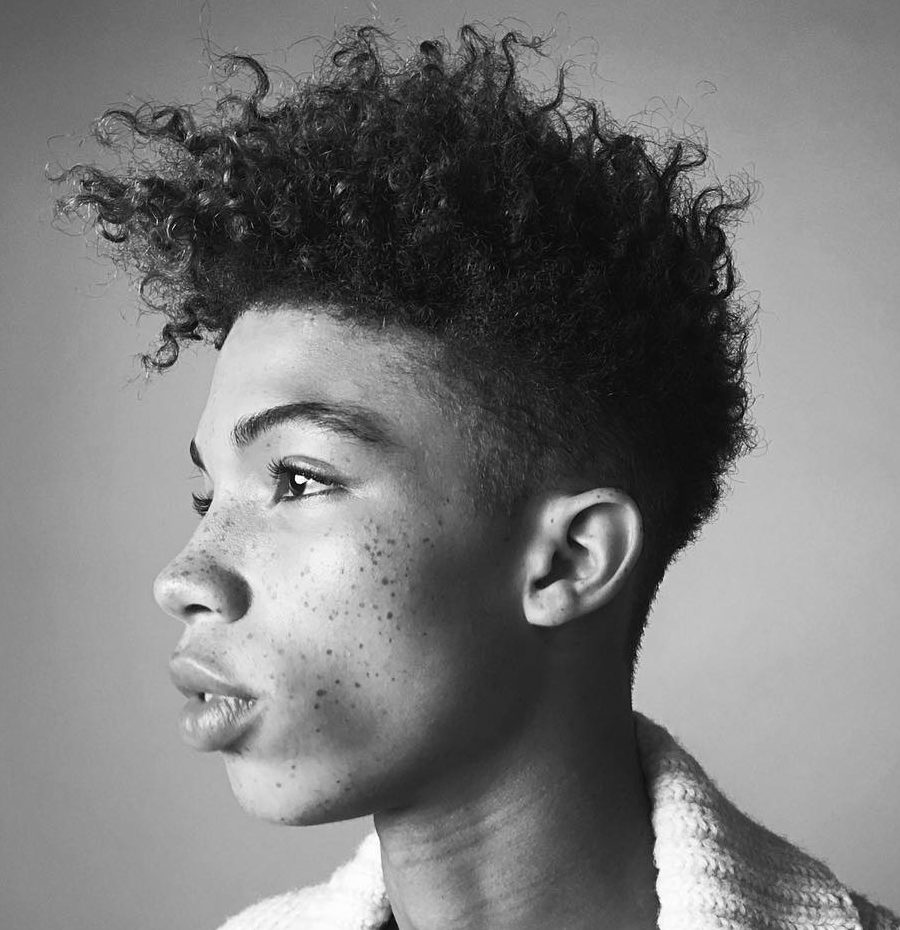 Tighter kinky curls are frequently cut short but don't have to be for an easy to wear hairstyle. This fresh cut features length on top that is worn up high with a taper around the sides and back.
7. Curly Hair + Taper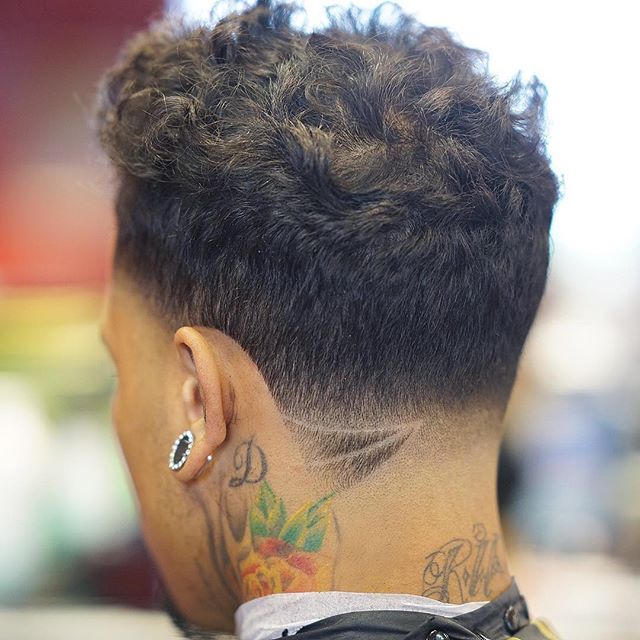 A taper goes from short hair to shorter and only down to the skin at the neckline.
8. Curls + Hair Design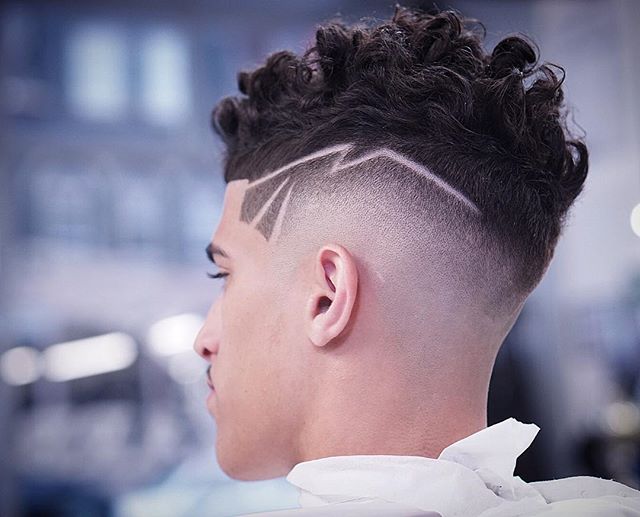 This high bald fade is also a canvas for a cool geometric hair design.
9. Long Curls + Fade + Surgical Line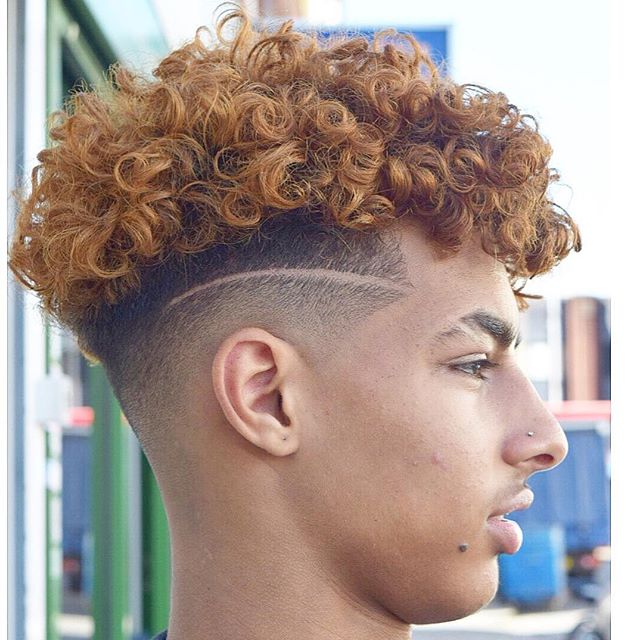 This longer hairstyle for curly hair as a not-often-seen rounded profile on top that mirrors the arced line.
10. Man Bun for Curly Hair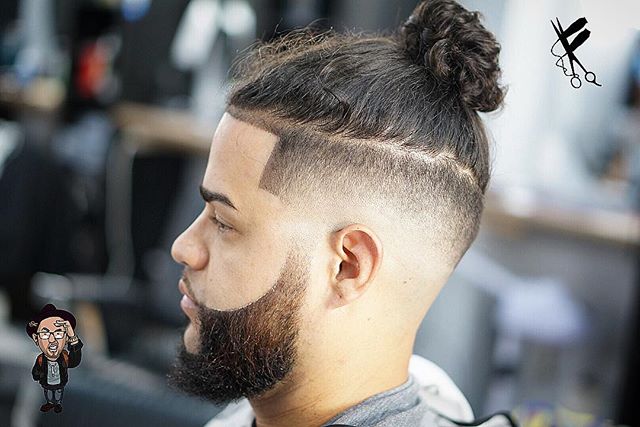 The samurai bun is a cool and easy way to wear long curly hair with a high fade. Start by making a ponytail at the back of the head but don't pull hair all the way through the final loop of elastic.
11. Curly Fringe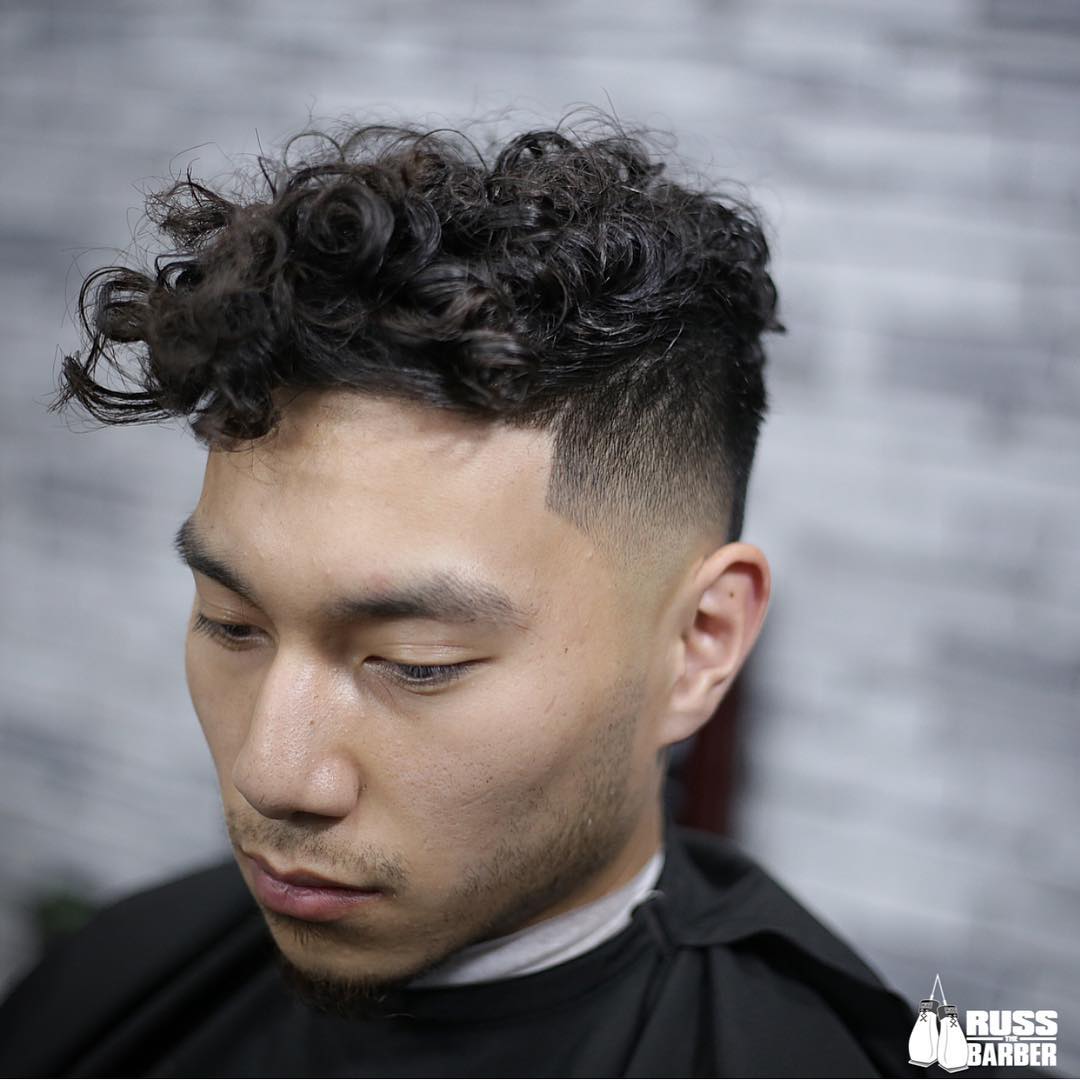 Curly hair can look it's best when worn somewhat messy. This cut leaves length at the hairline that can be slicked to one side or worn loose like above.
12. Mohawk + Burst Fade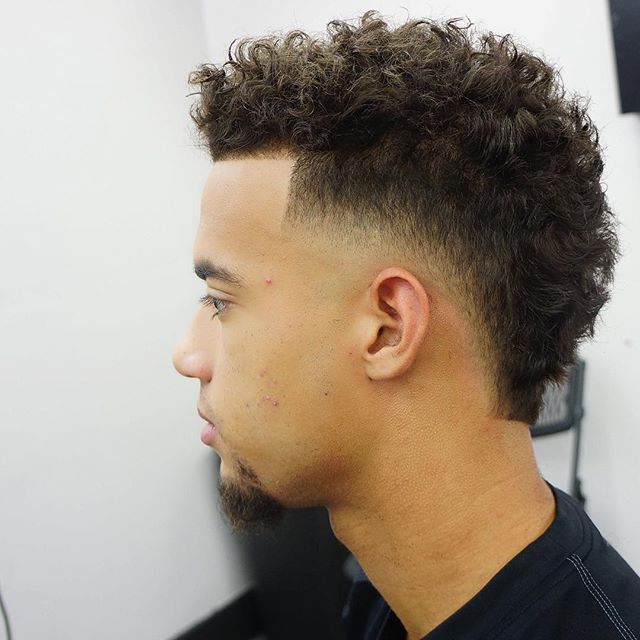 Sometimes called the frohawk, longer curls plus a burst fade on both sides equals this cool wide mohawk.
13. Temple Fade + Neck Taper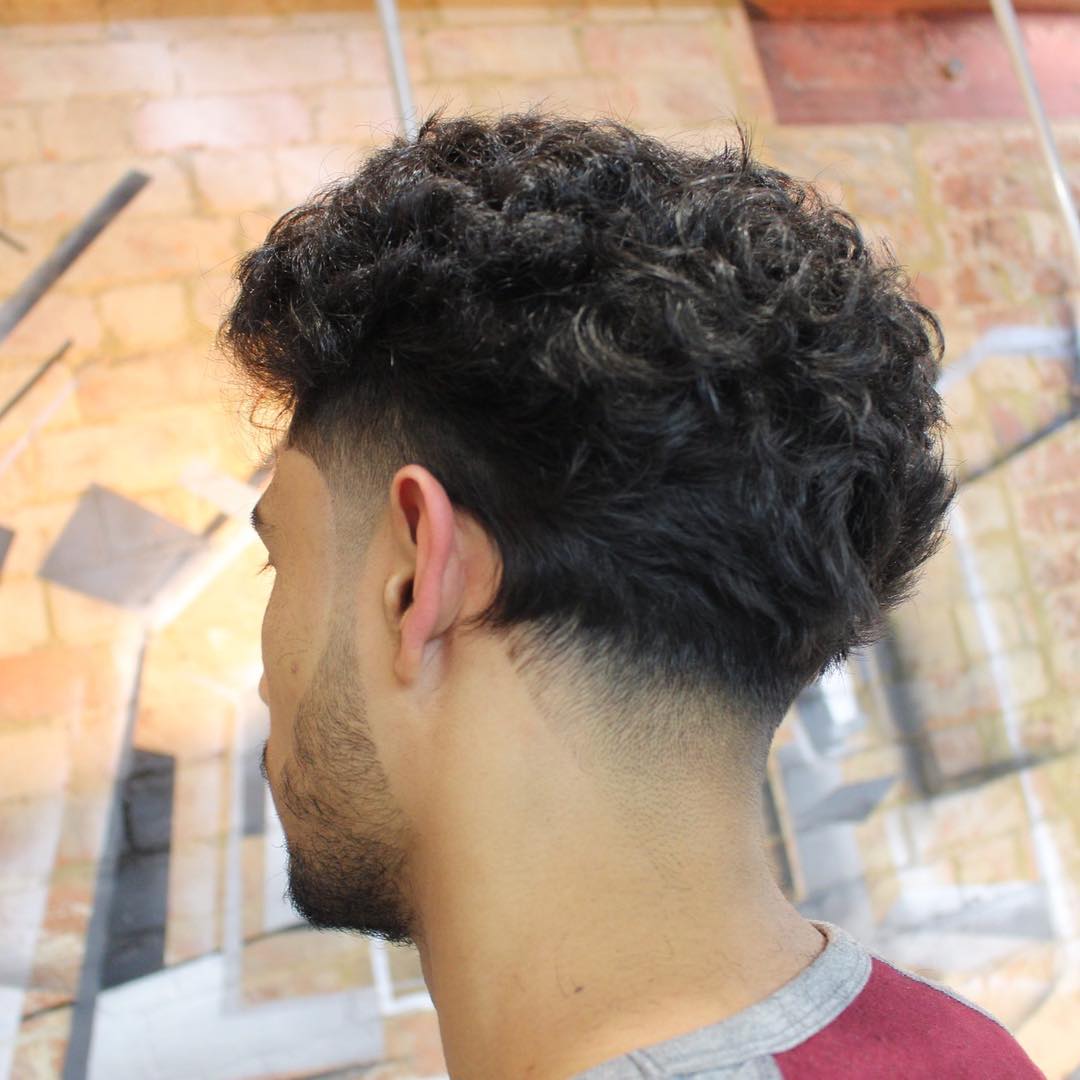 MENSPIRE Male Image & Grooming
While lots of curl haircuts cut the sides and back short, lots don't. This fresh style features a temple fade and neck taper for a rounded profile with clean edges.
14. Side Part Hairstyle for Curly Hair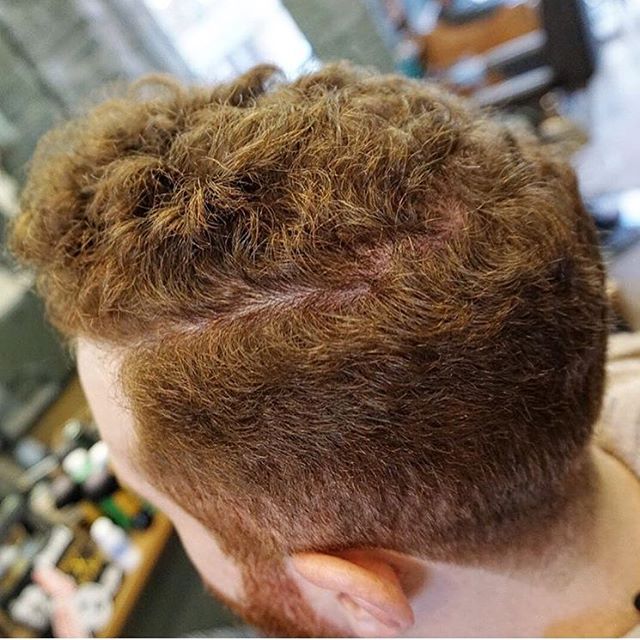 This haircut features the classic men's side part hairstyle adapted for curly hair.
15. How to Style Curly Hair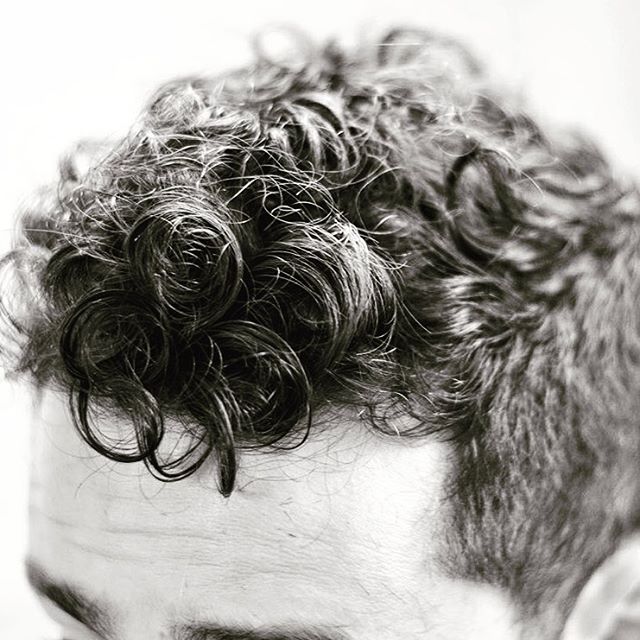 Even a great curly haircut requires some styling to enhance curl and possibly provide some hold. The latter can be accomplished with any light hold or curl-specific product. Curl definition usually requires something else.
One of the unexpected secrets to styling curly hair for guys is salt spray. Just spritz some in to damp, almost dry hair and scrunch with fingers for definition and a touch of hold. Texture sprays will also work.
---
Are you using a premium hair pomade?
These are the top 10 hair pomades that we recommend for top value.
Try one of these top pomades for consistently amazing hairstyles!
---