Perm hairstyles for men can be a dramatic and long-lasting change to your current look. Modern perms can do anything from boost volume to create tight spiral curls and everything in between.
Who are perms for? Anybody! A hot trend right now is the Korean perm for Asian men but that's not all. Perms can boost all thick and coarse hair types, including Hispanic guys. Boys and men are seeing what life is like with curls. Perms also work for curly guys, even Black men, to create a new curl pattern.
What is a perm?
Perm is short for "permanent wave". It is a chemical process that breaks down hair structure to change texture resulting in wavy, curly, or straighter hair.
To add curls, hair is wrapped around rods. The size of the rod determines the final texture with smaller rods creating tighter curls and larger rods creating looser waves. Some perms also use heat.
What does a perm look like?
A perm changes hair's natural texture so the results depend on natural texture as well as your goal. The type of perm also impacts how loose or tight curls or waves are. Perms for men can be very subtle, like the root perm that boosts hair volume with minimal curl, or unmistakeable, like a spiral perm.

Now you're wondering, "should I get a perm?" If you want to change up your hair, sure! Of course, it also takes time and money. More on that later. Many salons offer a consultation first. You can also try out curly hair with this tutorial.
Perms aren't just for guys with straight hair. For curly and Black hair, a perm can make hair easier to style with a regular curl pattern and less frizz.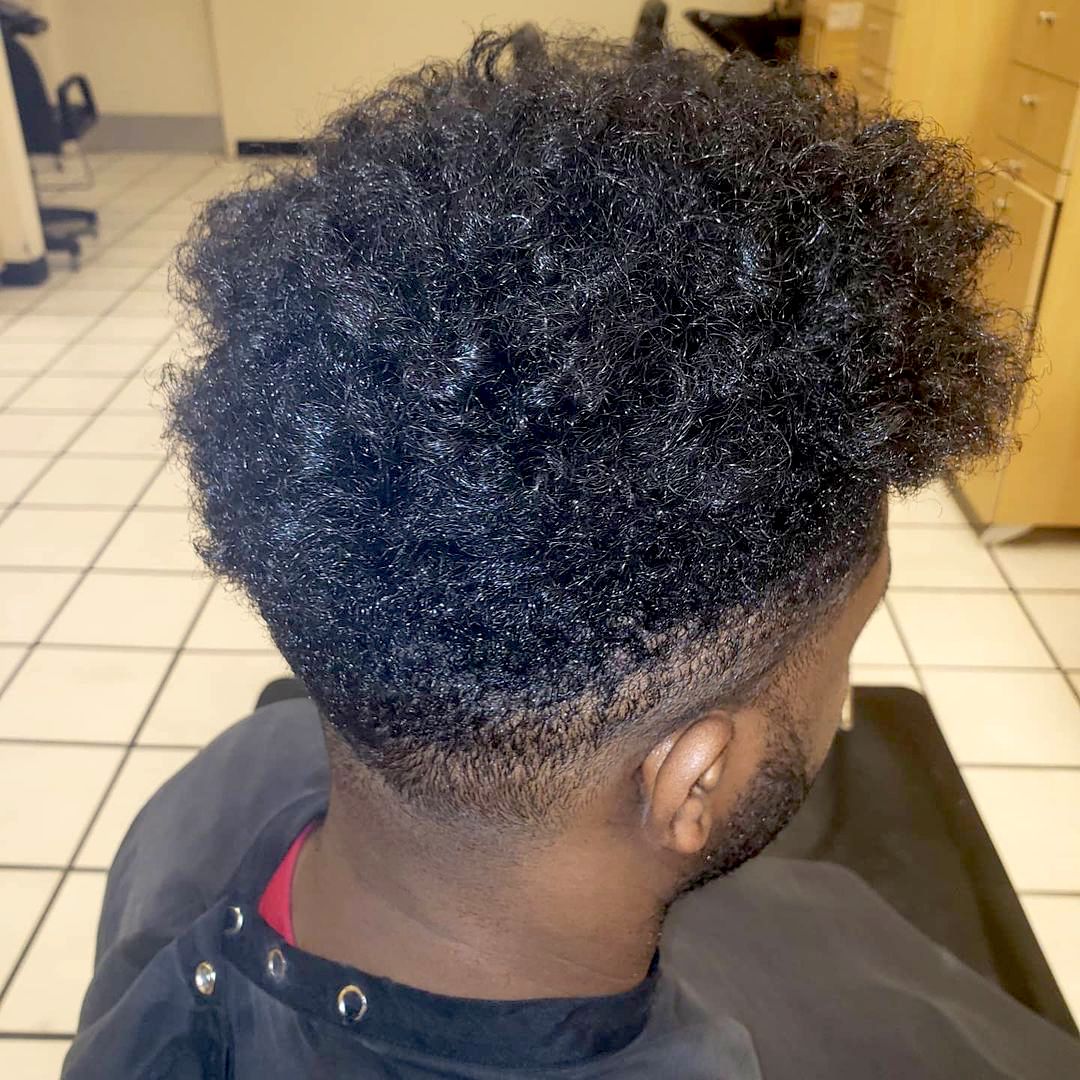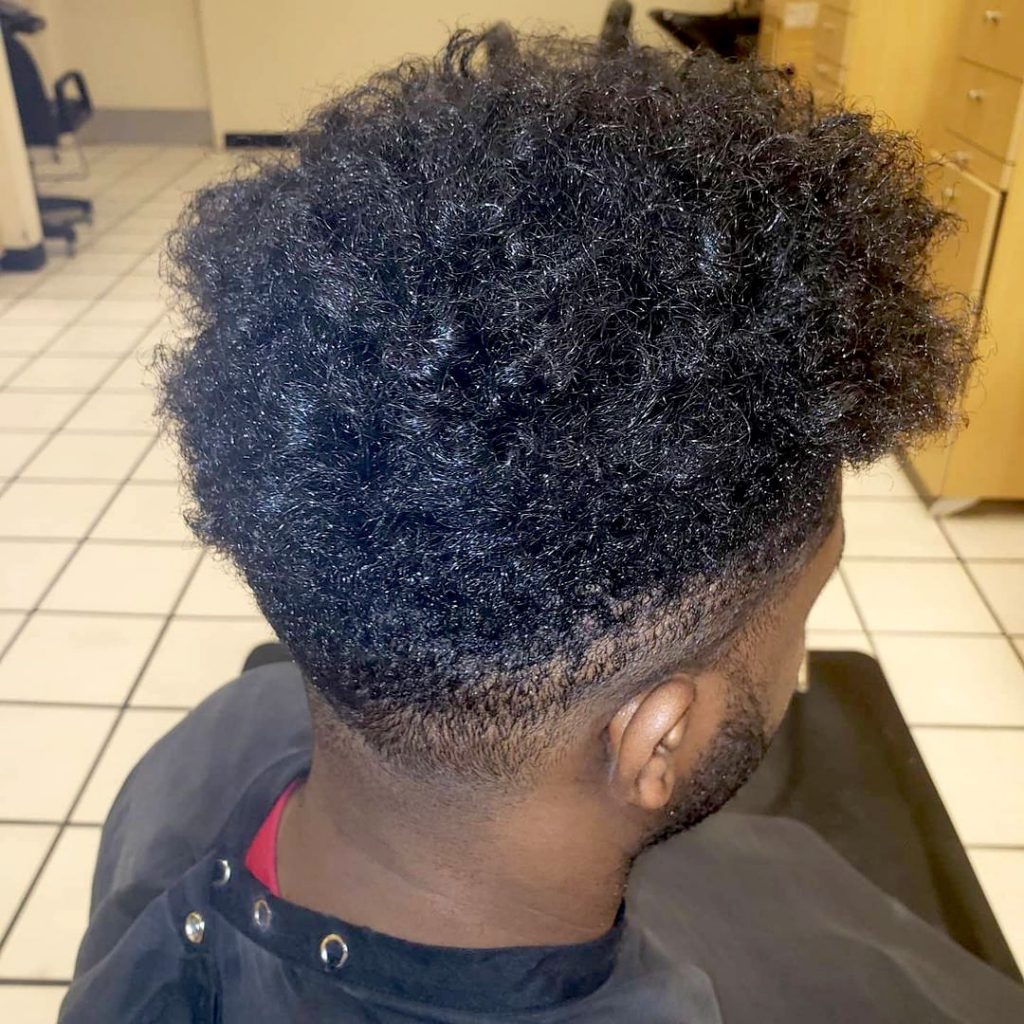 Types Of Perms
There are two main types of perms and they come by a variety of names:
Perm – Cold Perm – Setting Perm – Single Action Perm
The classic perm popularized in the 80s uses perm solution and hair wrapped around rollers or rods. This type of perm is better for finer hair types and people looking for tighter curls including ringlets and spirals.
Curls are more defined when hair is wet and benefit from styling with curly hair products.
The process is faster than a hot perm and therefore usually cheaper.
Hot Perm – Digital Perm – Dual Action Perm – Korean Perm
In addition to perm solution, a hot perm uses temperature-controlled rods and infrared heat. It works well for regular to thick hair. The result is natural volume, loose waves, and low maintenance curls. The trade-off is that this type of perm is harder on hair.
Like natural texture, hot perm curls and waves are looser when wet and more defined when dry.
The Korean perm is not a different kind of perm but a hot perm that creates wavy hairstyles inspired by Korean celebrities.
| Cold Perm | Hot Perm |
| --- | --- |
| Perm solution | Perm solution + heat |
| Finer hair types | Thicker hair types |
| Tighter curls – ringlets + spirals | Looser curls – volume + waves |
| More curl definition when hair is wet | More curl definition when hair is dry |
Examples And Styles Of Perms For Guys
Keep reading for pictures of all the different perm types plus some before and afters.
Wavy Perms For Men
These looser styles are hot perms.
Root Perm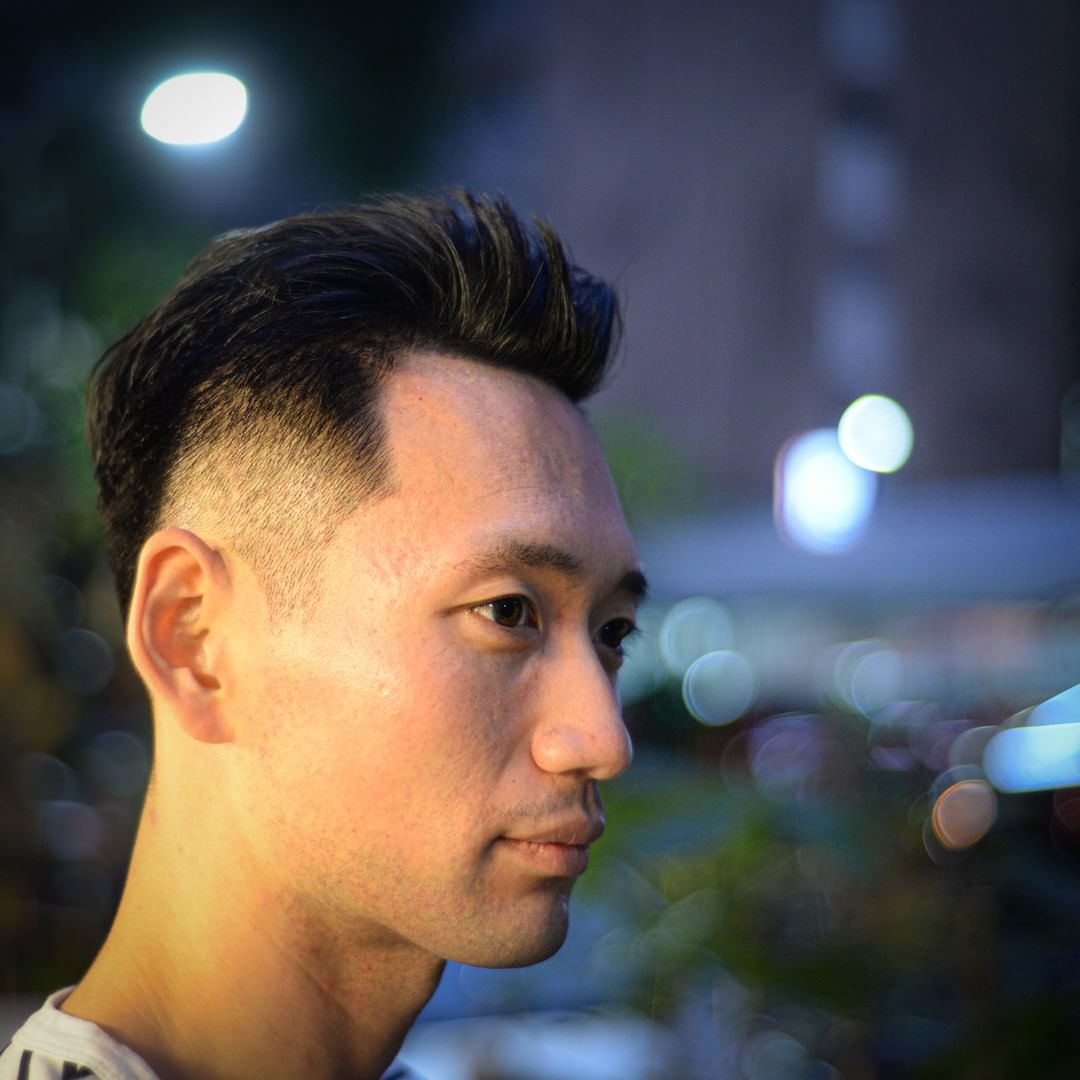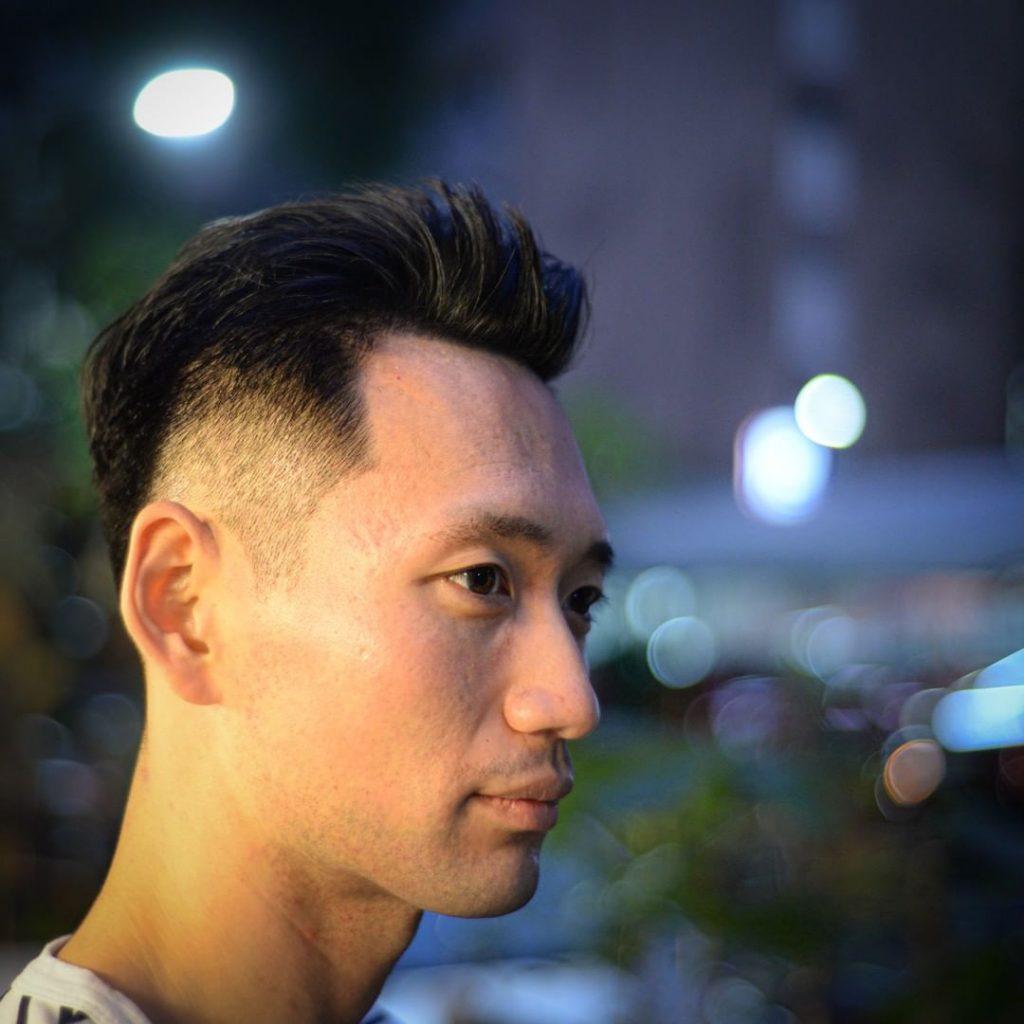 Natural Waves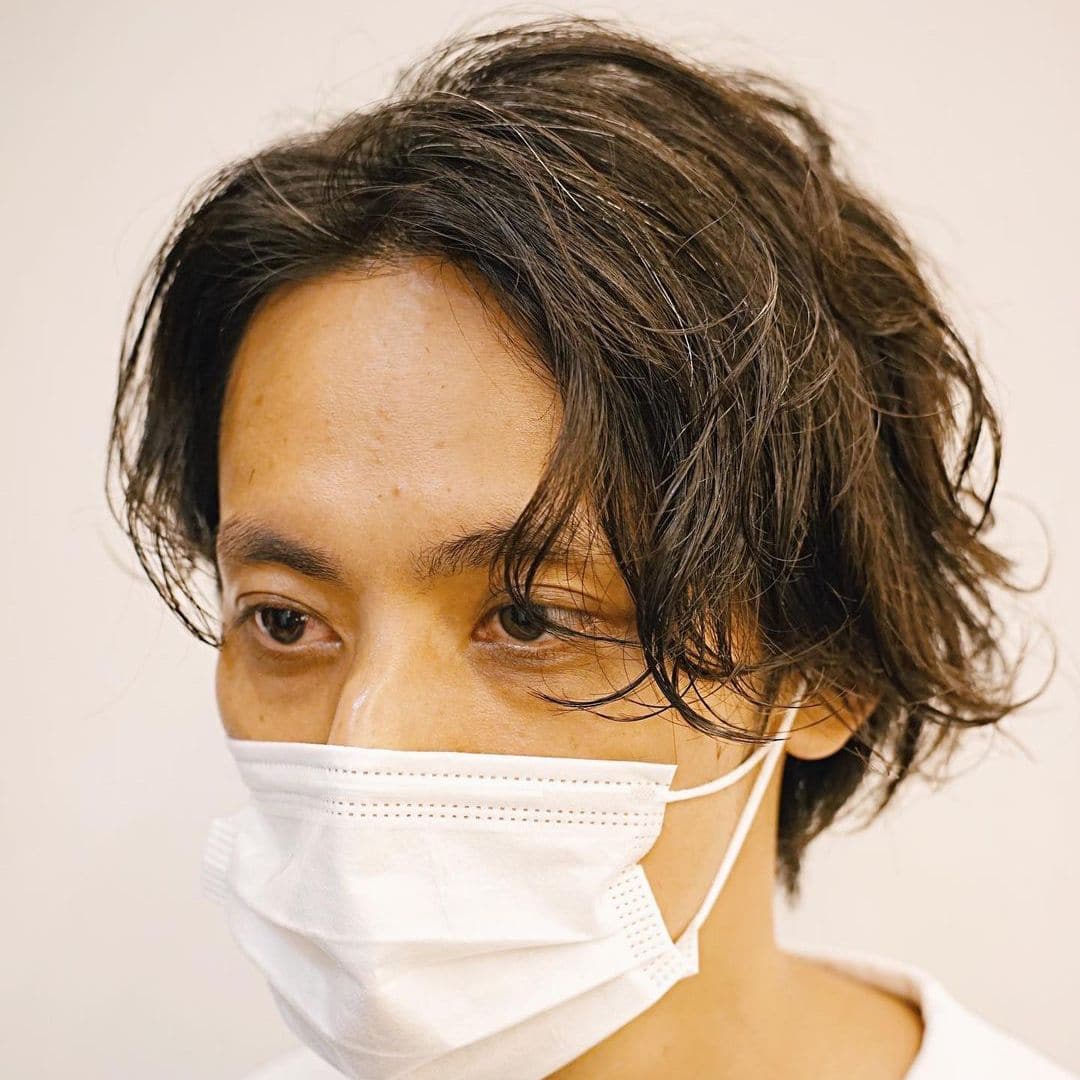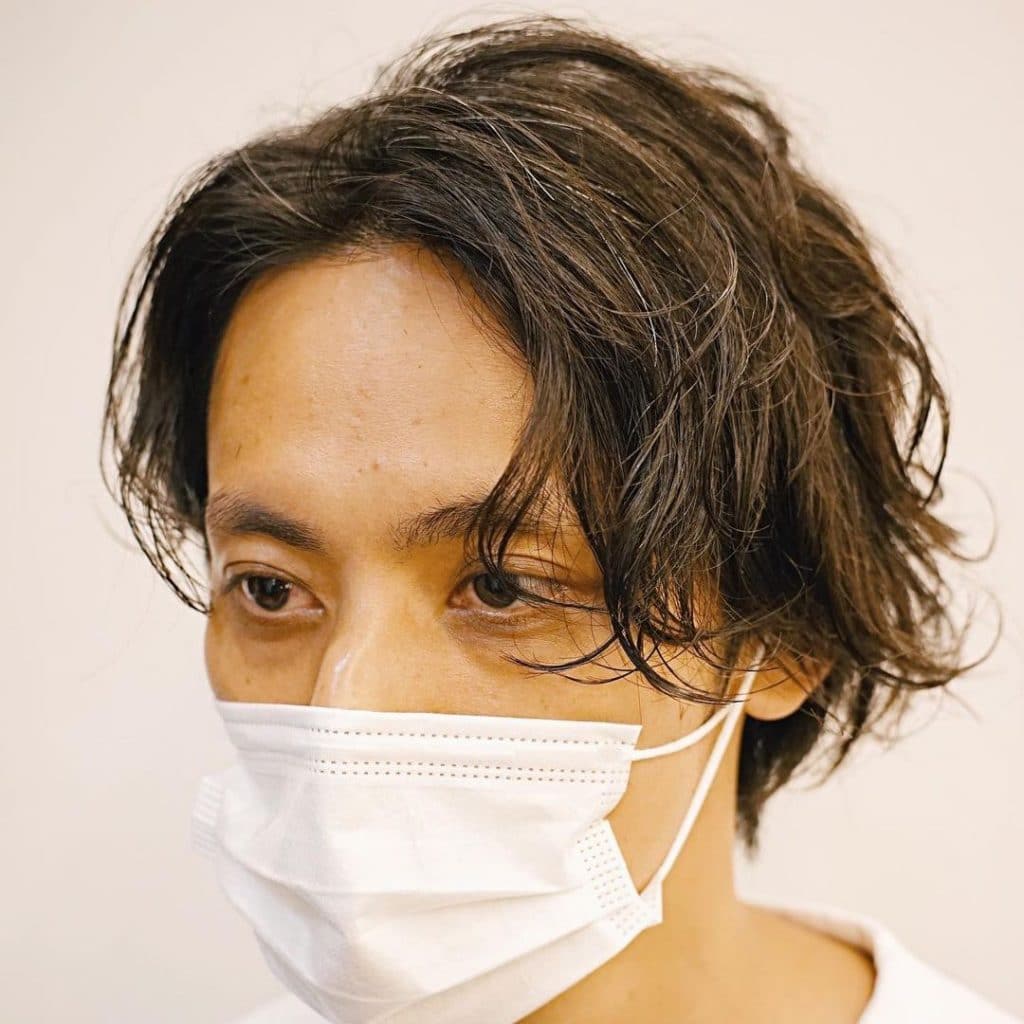 Light Perm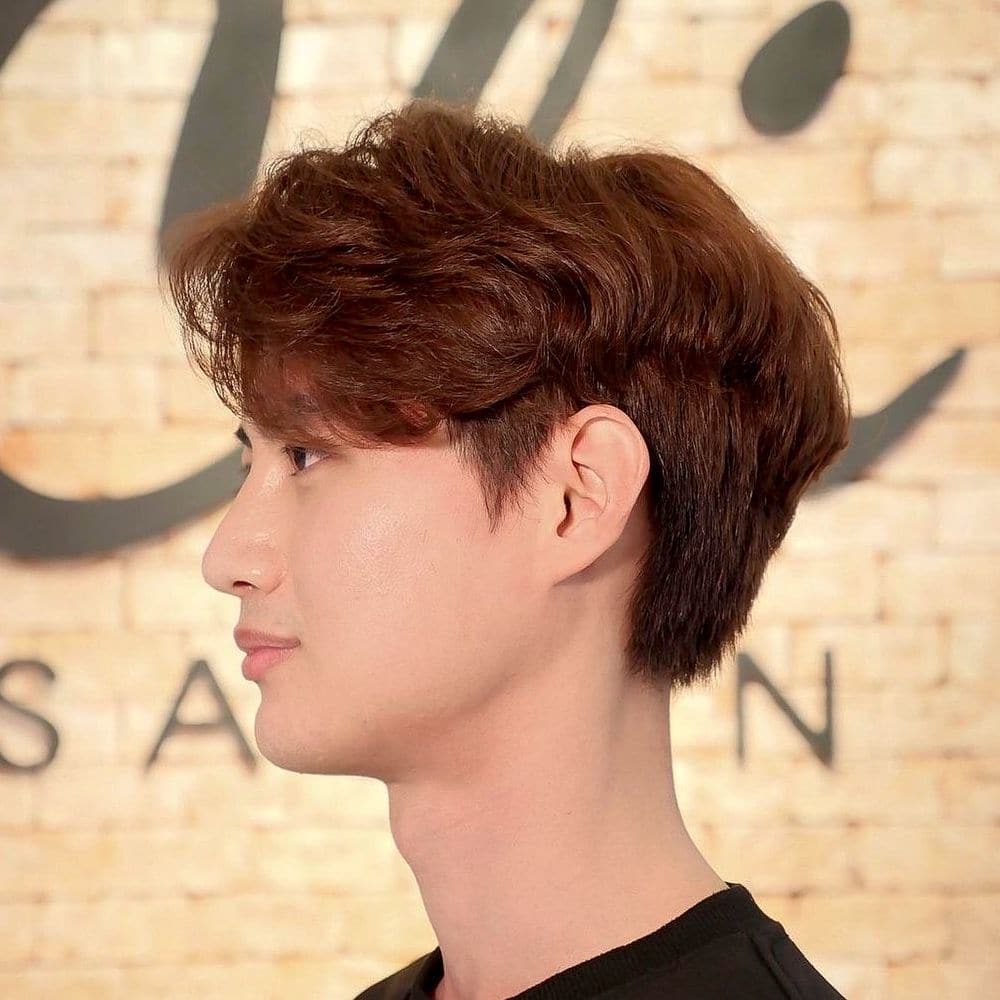 Beach Waves Perm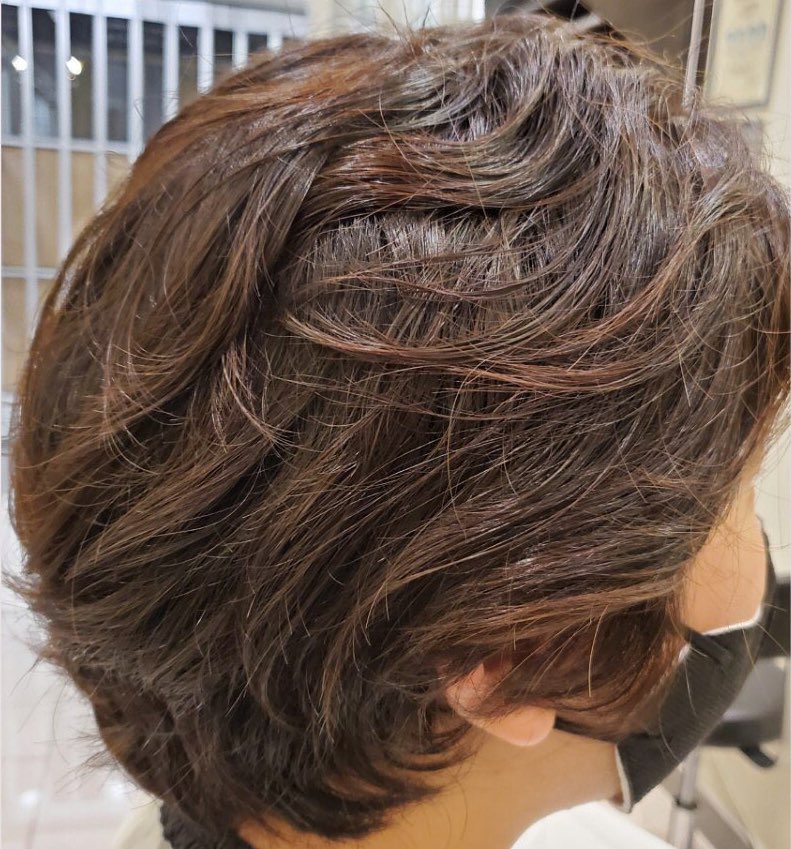 Wavy Perm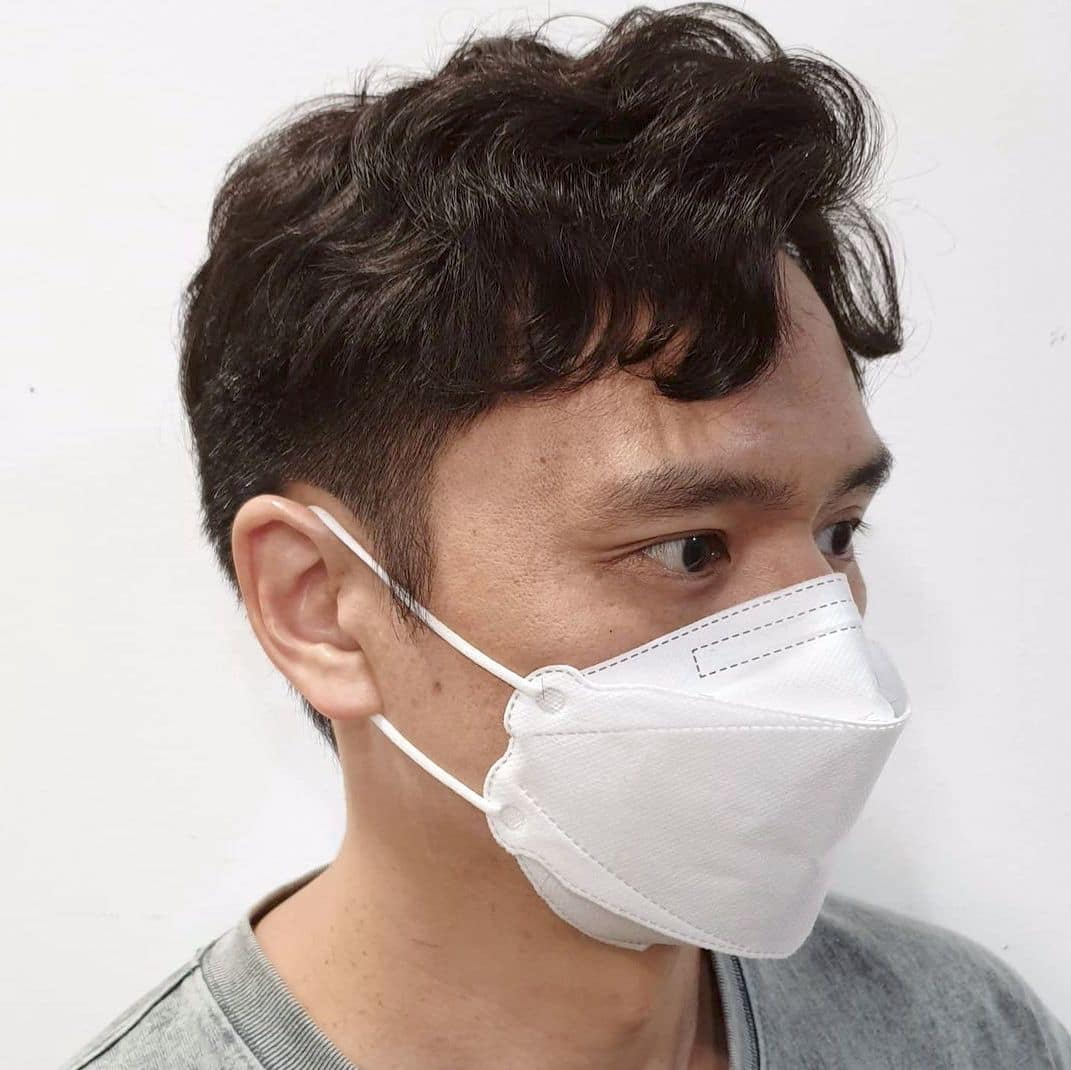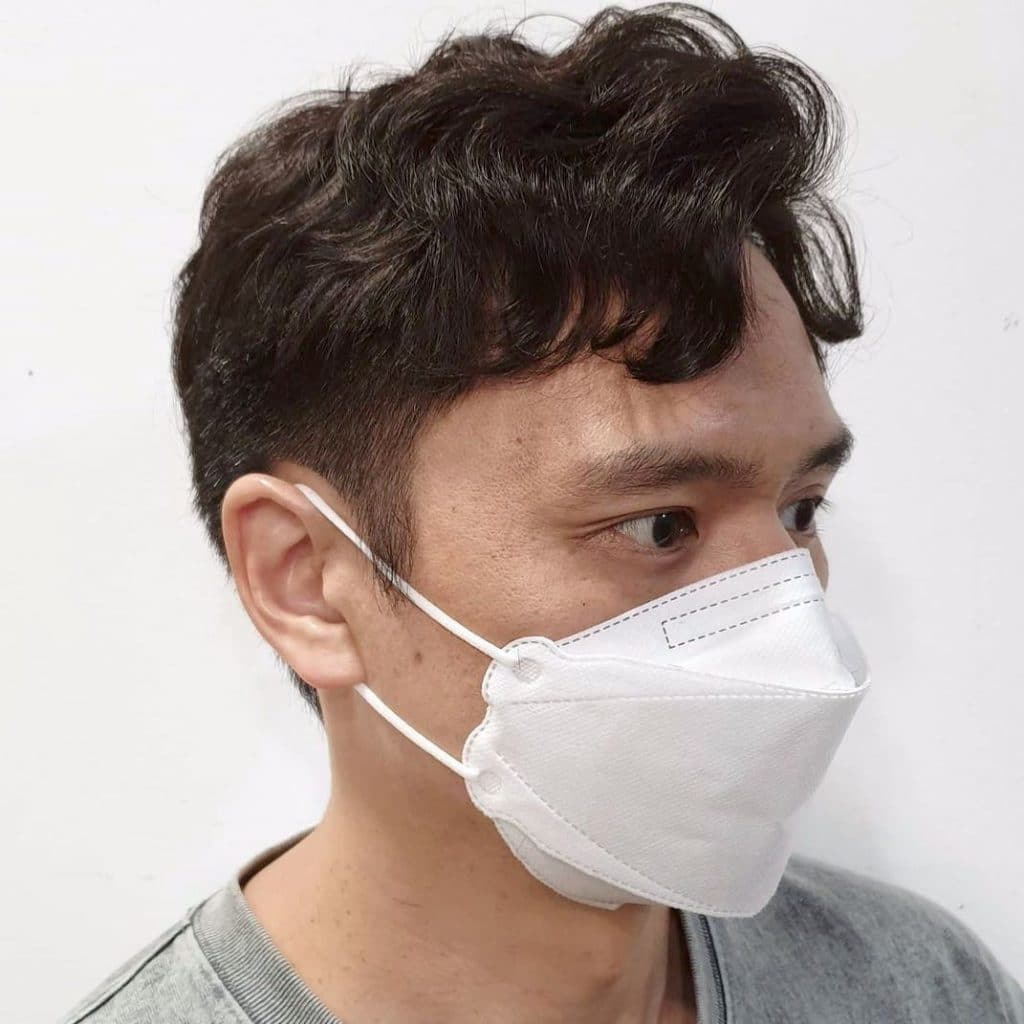 Body Wave Perm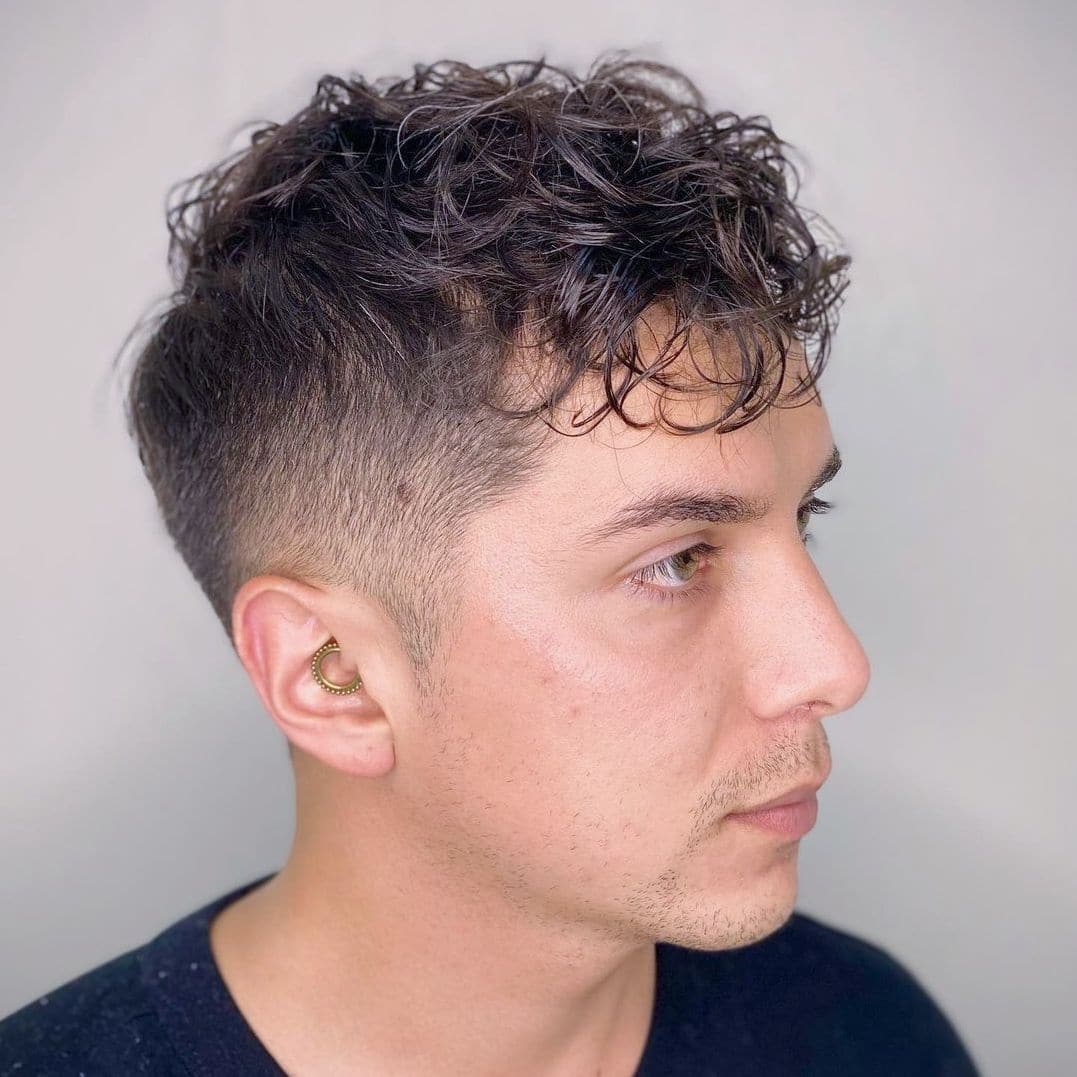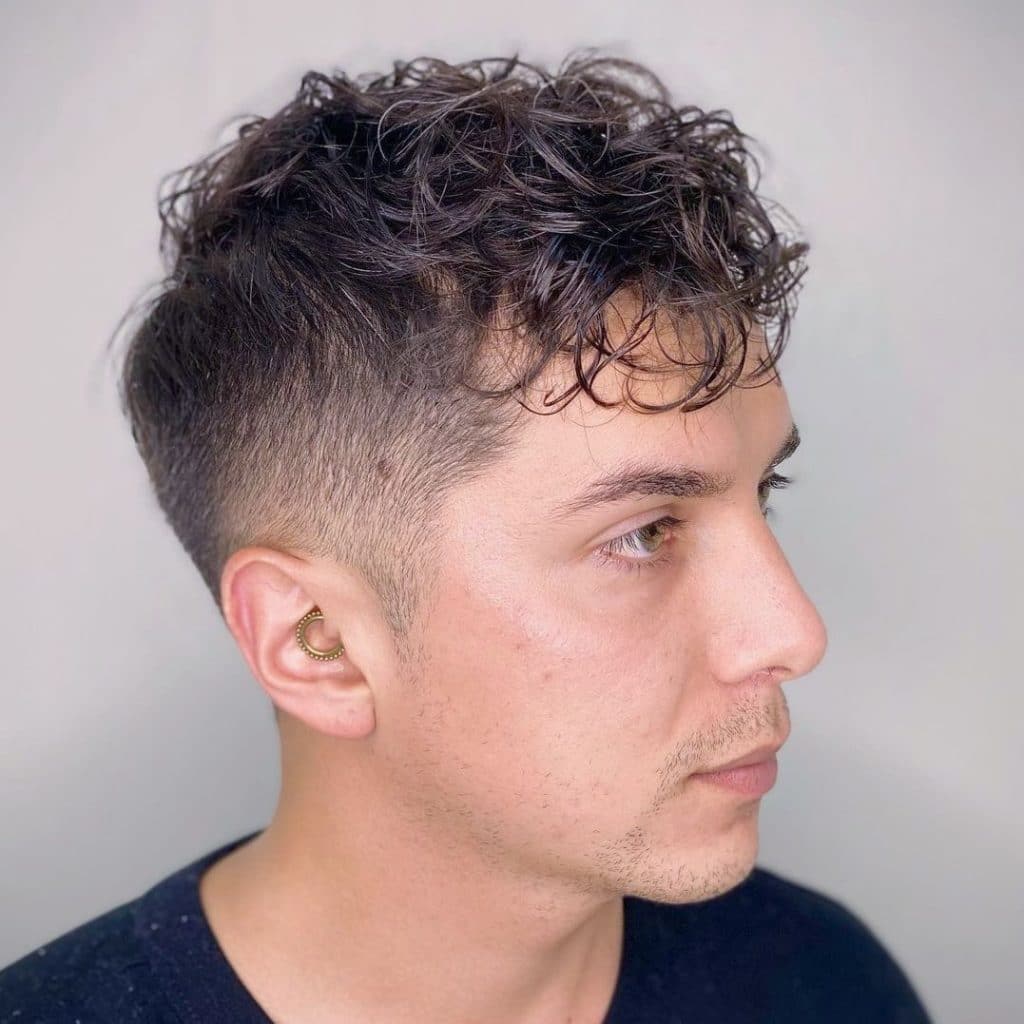 Loose Perm
Curly Perms For Men
These curls, ringlets, and spirals are cold perms.
Ringlet Curls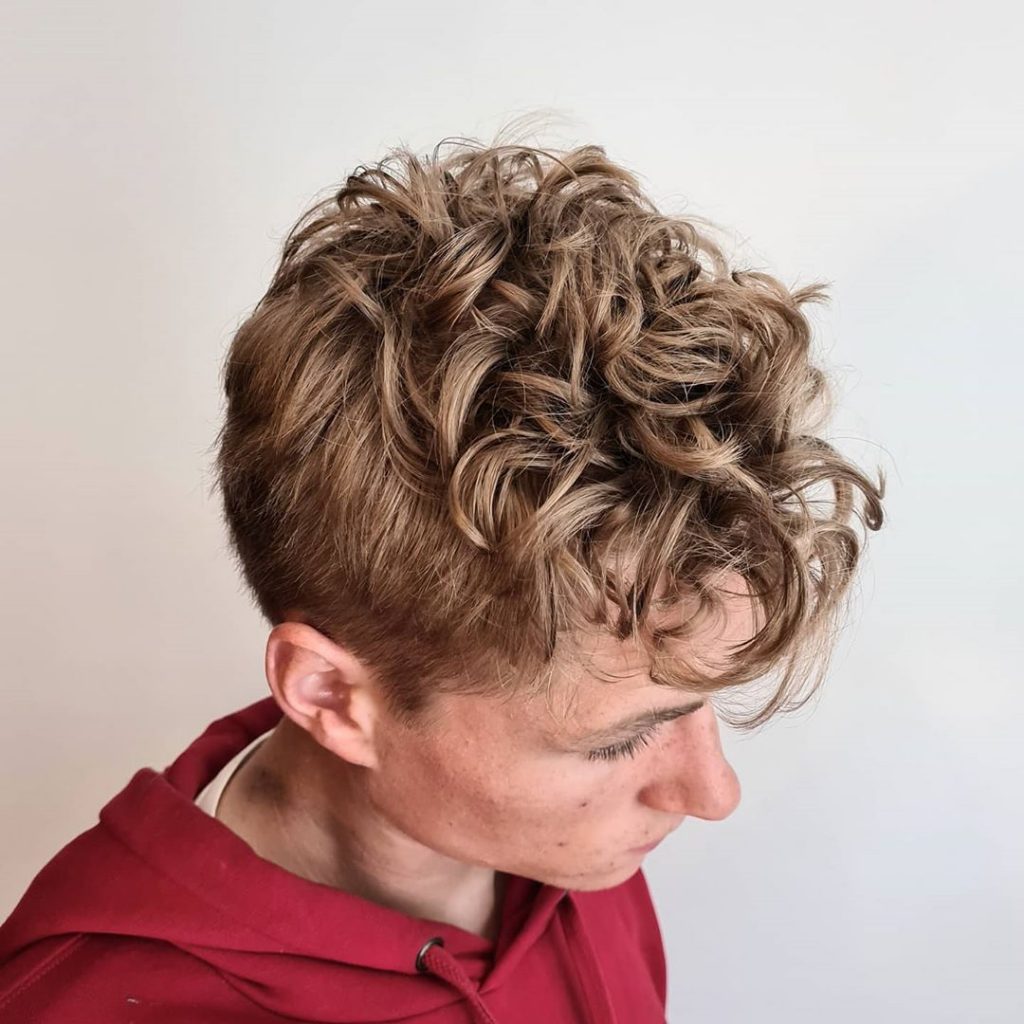 Medium Length Curly Perm
Tight Curls – The Justin Timberlake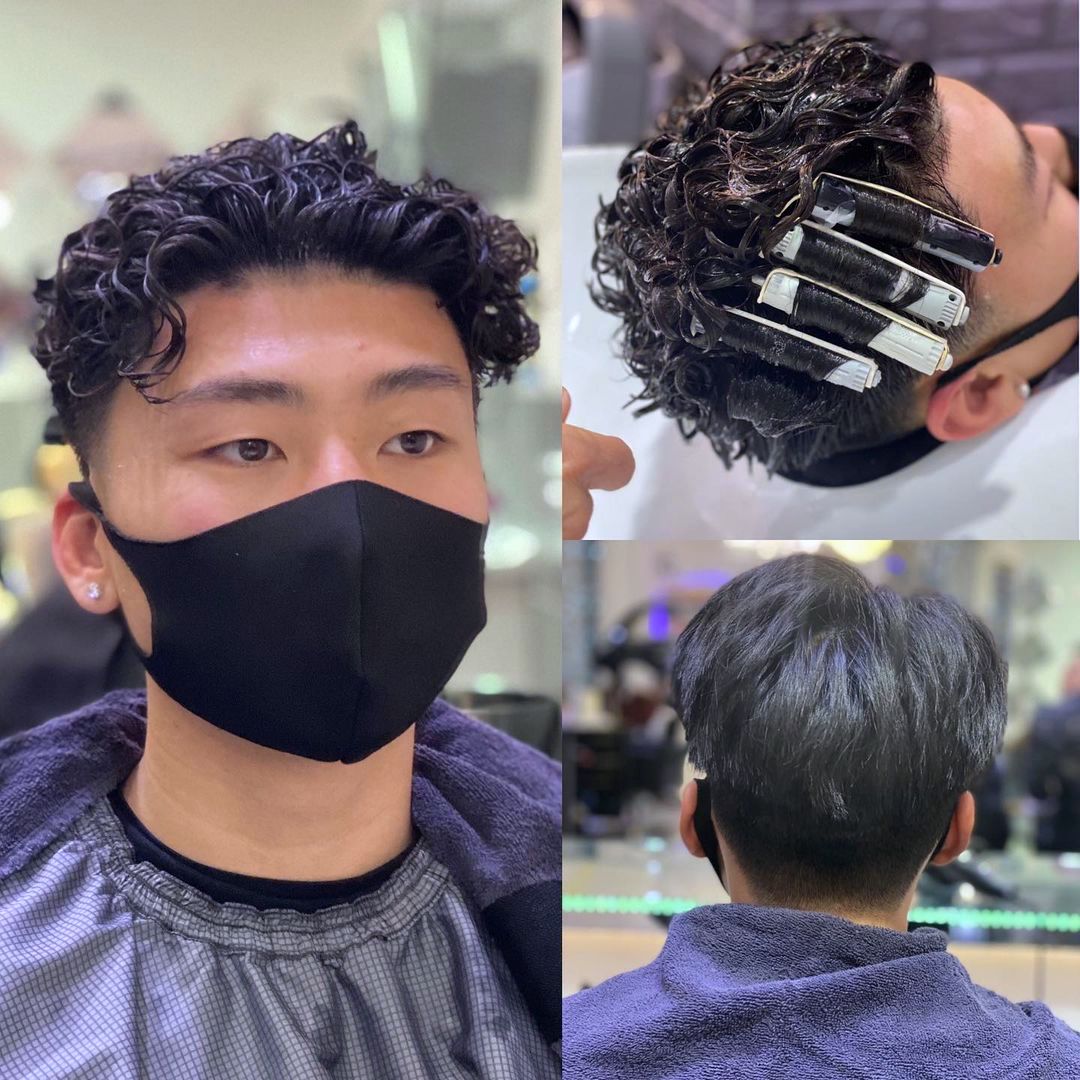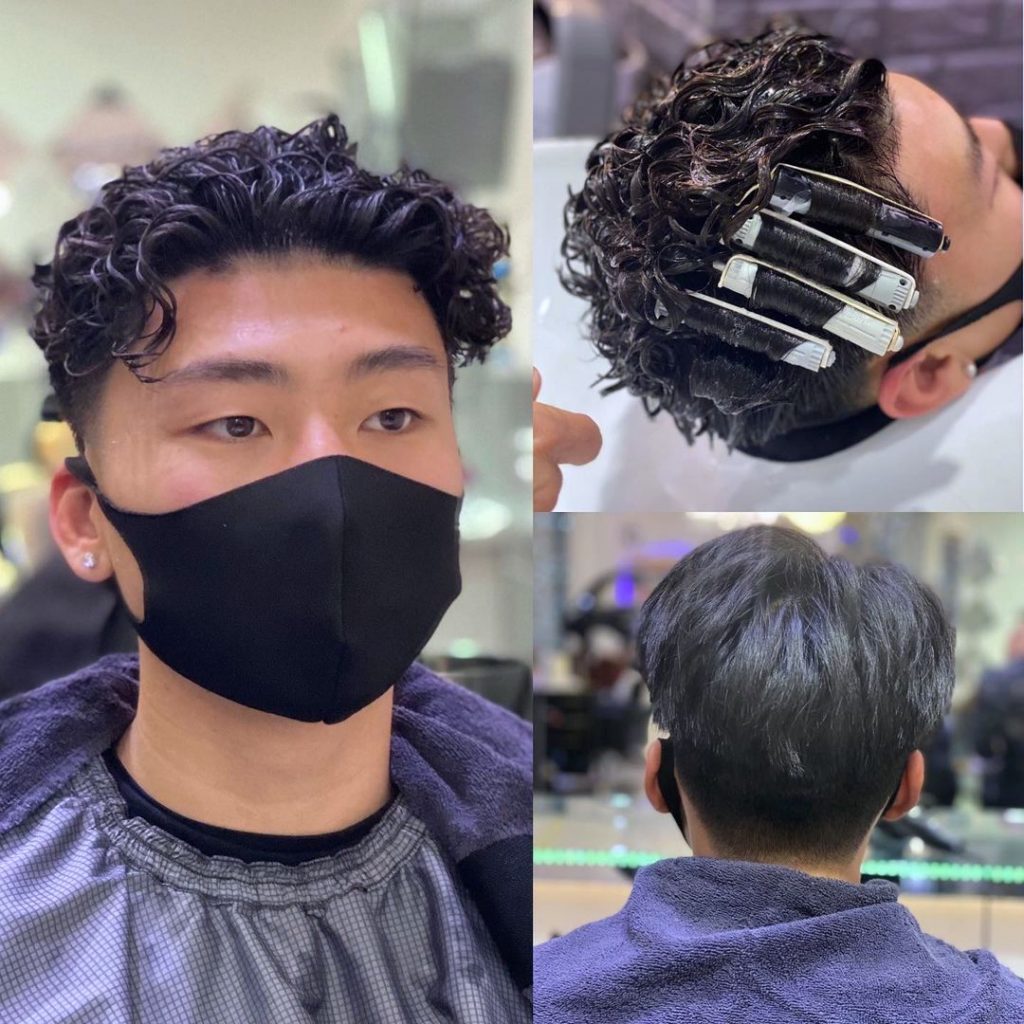 Spiral Perm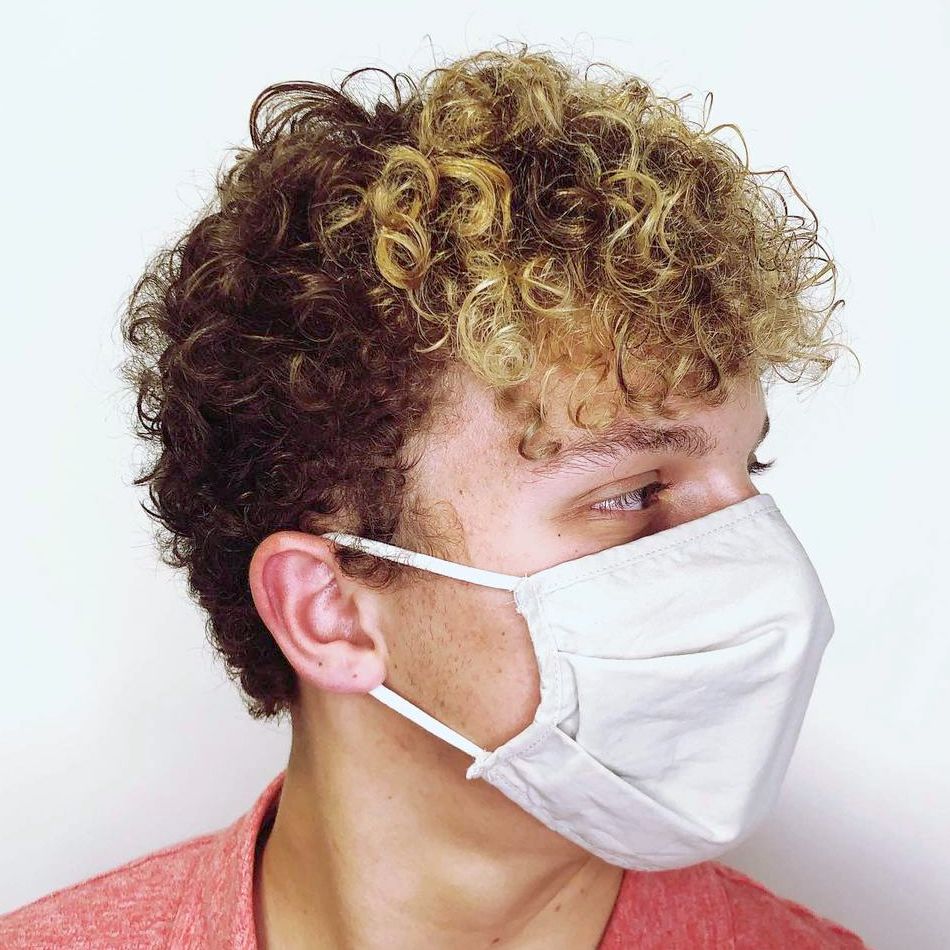 How to Style Permed Hair Men
A perm won't give you wash-and-wear hair but pretty close. All curly hair benefits from products that define curl and fight frizz. All it takes is a leave-in product like a hair cream and some scrunching or finger-twisting locks. Keep reading for some more product recommendations for permed hair.
The Best Perm Hairstyles For Men
Men's Perm With Fade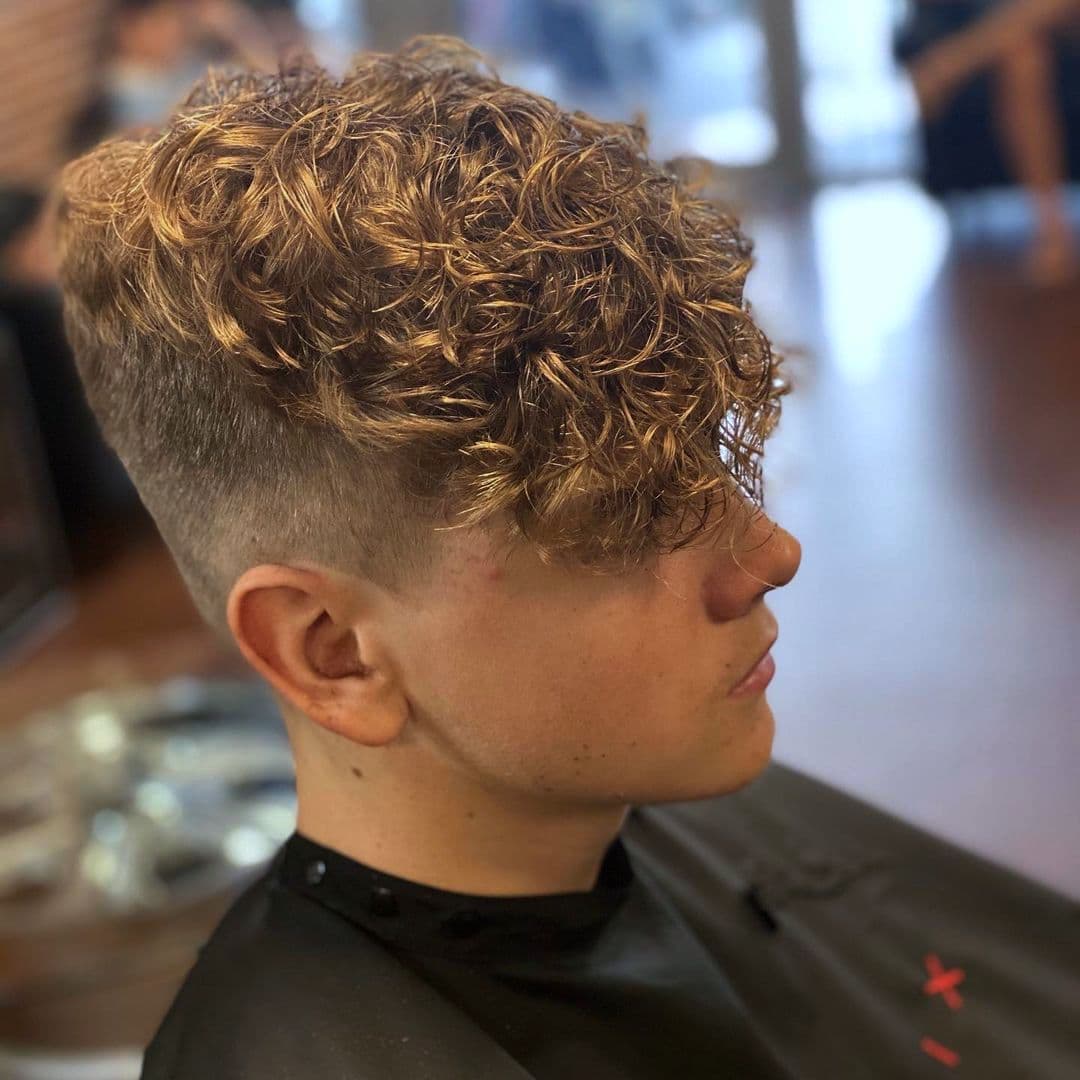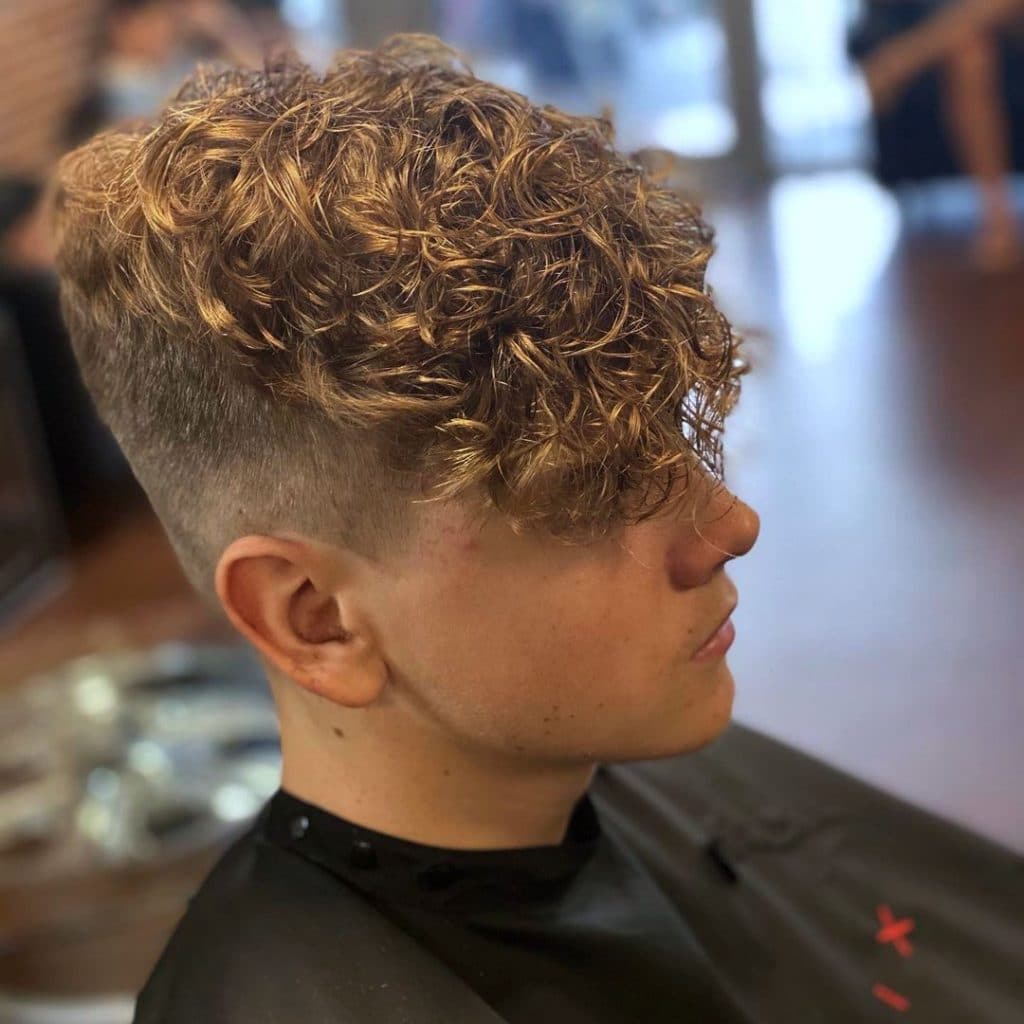 Short Hairstyle + Perm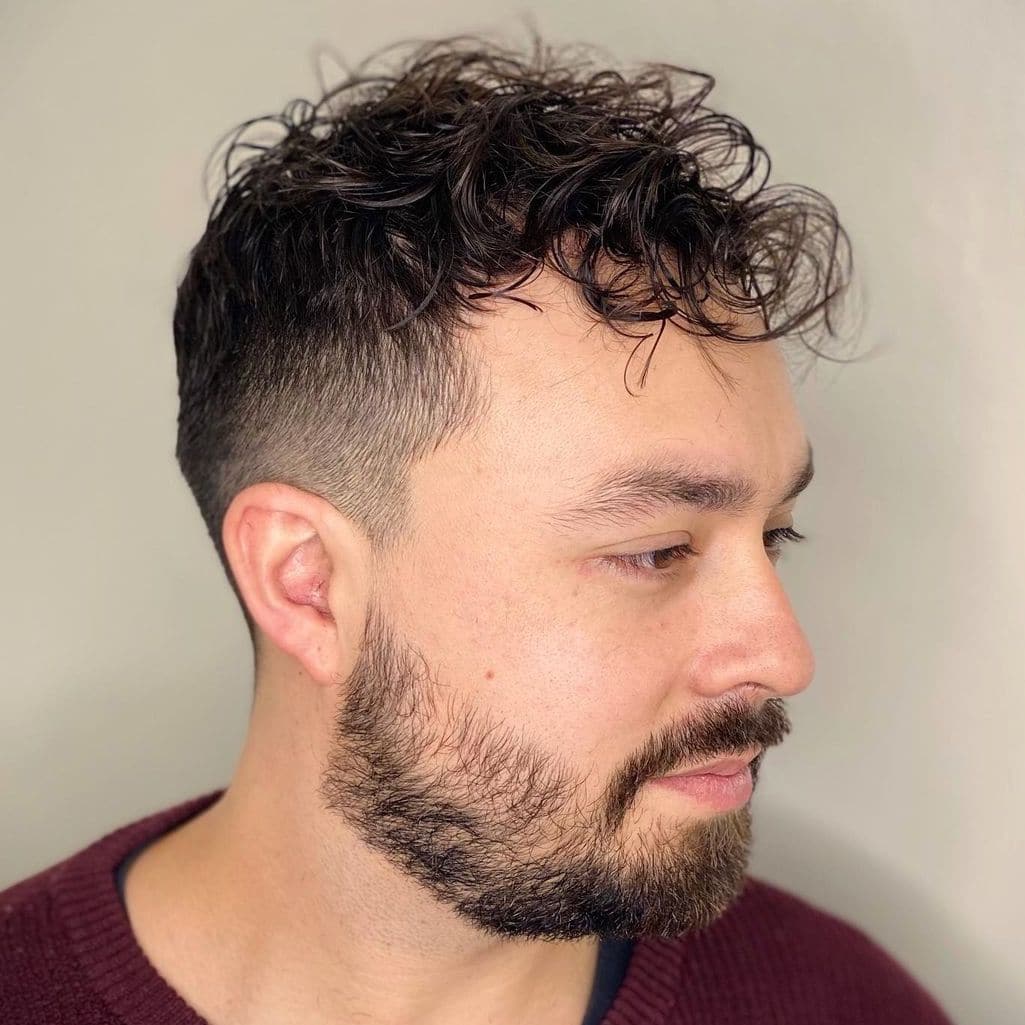 Medium Length Perm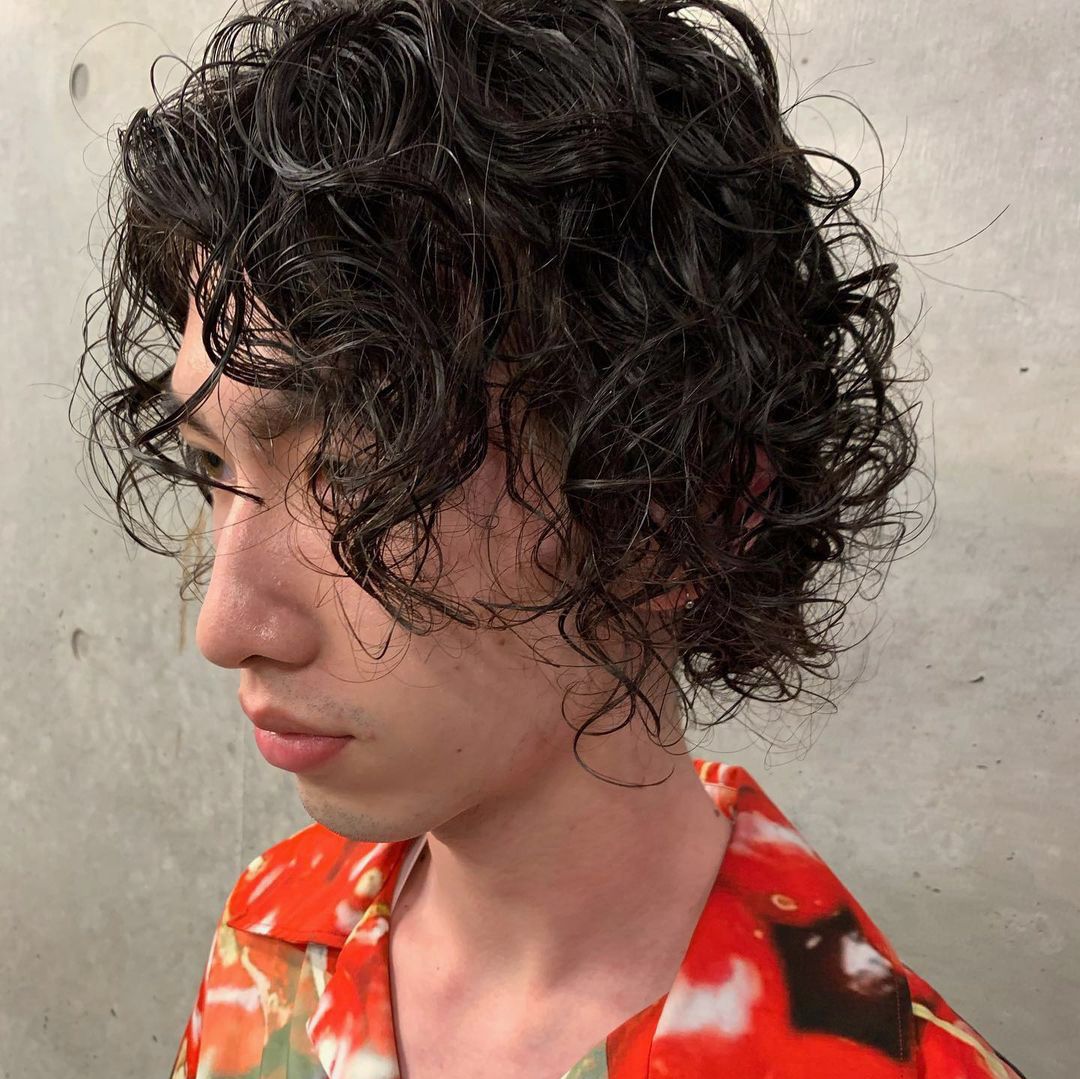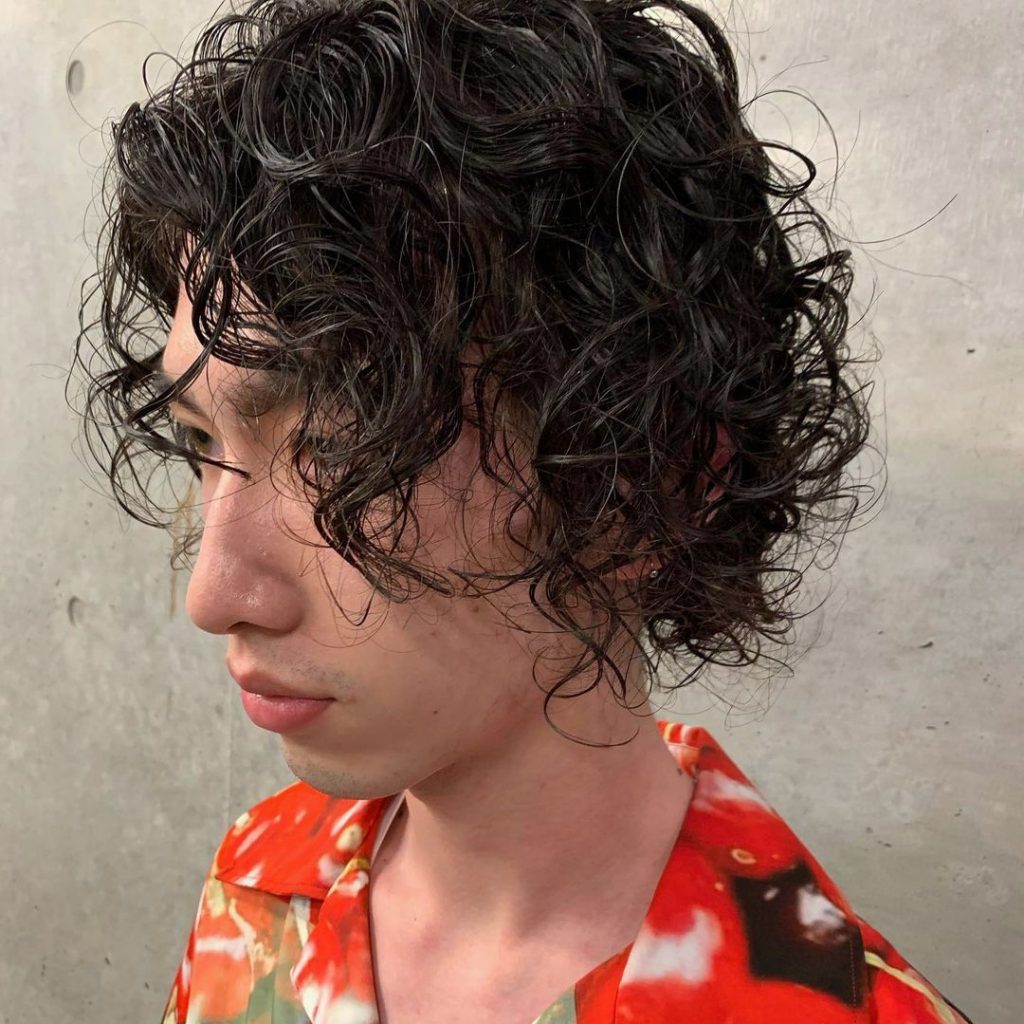 Permed Mullet
Mullets are back. Perms are back. Combine the two for an all party, no business men's hairstyle. We think the permed mullet looks best with curls all over but some guys are going for the straight at the front, curls at the back combination. We don't recommend this but we won't stop you either.
Perms For Men FAQ
How long does a perm take?
Perm processing time for men can be about from one to three hours depending on how long and thick hair is. Cold perms are faster than hot perms.
How long does a perm last?
Perms have to grow out. For guys with short hair, a perm can last 3-4 months or even more for longer hair.
A root perm can refresh the look if you're committed to curls.
Where to get a perm?
Find a local salon that specializes in perms and check out their work on Instagram. The cheapest option out there may not be worth it if it looks bad.
How much does a perm cost?
The cost of a perm depends on the type of perm, how long it takes, and location. About a hundred bucks tends to be the starting point and it goes up from there.
Are perms bad for your hair?
It depends on the perm solution but most salons opt for the least damaging formulas. The heat from hot perms is harder on hair than a cold perm but don't let that deter you. Gentle shampoos and deep conditioners help revive hair.
Damaged and color-treated hair may not be viable options for a perm. Talk to your stylist.
How to get rid of a perm?
Technically a perm has to grow out or be cut off but if you're really unhappy, there are a few things to try.
First, talk to your stylist as soon as possible. They may be able to try again at no cost. That's only if they don't deserve a second chance. It's also worth asking for money back if you have to go see someone else.
If you think hair is wrong right away, shampoo hair. A new perm shouldn't get wet or be washed for 48 hours so that's the first step.
A deep conditioner or warm oil treatment can also help relax the curl. Warm olive oil or equal parts olive oil and aloe vera warmed up can also work.
Best Products For Permed Hair
Curly hair requires different products than straight hair. Trade in your brush for a wide-tooth comb or a detangling brush for longer hair. If you're not already, sleeping on a satin or silk pillowcase, now is the time to upgrade. The soft and tightly woven fibers don't tug on hair like cotton can. You won't regret it.
Best Shampoos + Conditioners For Permed Hair
After a perm, look for shampoos and conditioners designed for curly and/or processed hair. Curly hair tends to be drier than straight hair because scalp oils don't travel as far down the hair shaft. The same is true of permed hair so moisturizing and conditioning are essential. However, heavy or oily products can weigh down permed curls.
Hair doesn't need to be shampooed every day. That is more for cleansing the scalp than anything else. However, don't skip the conditioner. It should be used every time you hit the shower with weekly deep conditioning treatment for dry hair and tighter curls.
At Home Perm
A home perm can have even more disastrous results than a DIY dye job but here's the perm version of the foolproof men's hair dye.
Dashu Fast Down Perm is a volume building, hair smoothing Korean perm for $15 and 10 minutes. Worth a try, right?
Permed Hair Products
As mentioned above, permed hair isn't a wash-and-wear style. It is low maintenance though. After gently squeezing water out of hair, work in a curl cream, and let it air dry. All it takes is fingers to scrunch and twist curls into place. That is enough hold for lots of guys but for more, add a creamy pomade.
All of these product recommendations for curly hair apply. Also, check out:
Royal Locks-Pro Curl Cream Gel is a modern gel that won't leave hair shiny and hard. It defines all types of curls, fights frizz, and softens hair.
Moroccan Curling Perfection defines and smooths all types of wavy and curly hair. If fine hair is weighed down by conditioner, it can be a leave-in conditioner as well.
R+Co Aircraft Pomade Mousse provides the hold of a pomade with the lightweight volume of a mousse. It also defines waves and curls.
Last but not least, follow the perm instructions. In general, you're not supposed to wash hair the day before the perm or 48 hours after. No hair color for two weeks. And chlorine will dry hair out. Hair will also be healthier if air-dried rather than using a blow dryer. But again, follow the specific instructions from your salon and ask if you have any questions. Now, enjoy those curls!