Braids for men are the ultimate in stylish and low maintenance looks for men. Once braids are in, they can last for weeks with proper care and maintenance. Braid hairstyles for men can be anything from straight cornrows to long box braids worn up in a man bun or even braided dreadlocks.
While braids can last up to 6 weeks, they will start to get frizzy and have fly-aways. Dirt and oils can build up on the scalp so regular washing and conditioning is still necessary. Here's how to make your braids last longer.
Moisturize daily, like you would with hair. On either damp or dry hair, work a leave-in conditioner, oil, or Shea butter onto braids. Be sure to work your product of choice into the scalp to keep it from getting dry and remove buildup.
Wash hair every 7-10 days. Use a lighter conditioner or watered down your regular product to make it easier to wash out. Using a pointed applicator can make it easier to thoroughly coat braids.
Protect hair while you sleep by wearing a silk do-rag or using a silk pillowcase. This is good advice for any natural hairstyles because the smooth fabric won't pull on hair or dry it out like cotton can.
Keep in mind that any braid should be taken out after 6-8 weeks at the most. Too much tension on the roots can result in traction alopecia, which is gradual hair loss caused by the pull of tight hairstyles like braids and weaves.
Now check out these different types of braids for men. While these hairstyles are traditionally for black men, plenty of guys are embracing this cool look.
1. Cornrows
Cornrows, also called canerows in the Caribbean, are a traditional African style of hair braiding. Hair is braided close to the scalp in a continuous, raised row. Cornrows are often formed in simple, straight lines, like their namesake, but they can also be braided into elaborate designs.
In any shape, cornrows are a low maintenance hairstyle for men, especially for long hair. That's one of the reasons more athletes are wearing braids, including NBA stars Allan Iverson, Russell Westbrook, and Kawhi Leonard.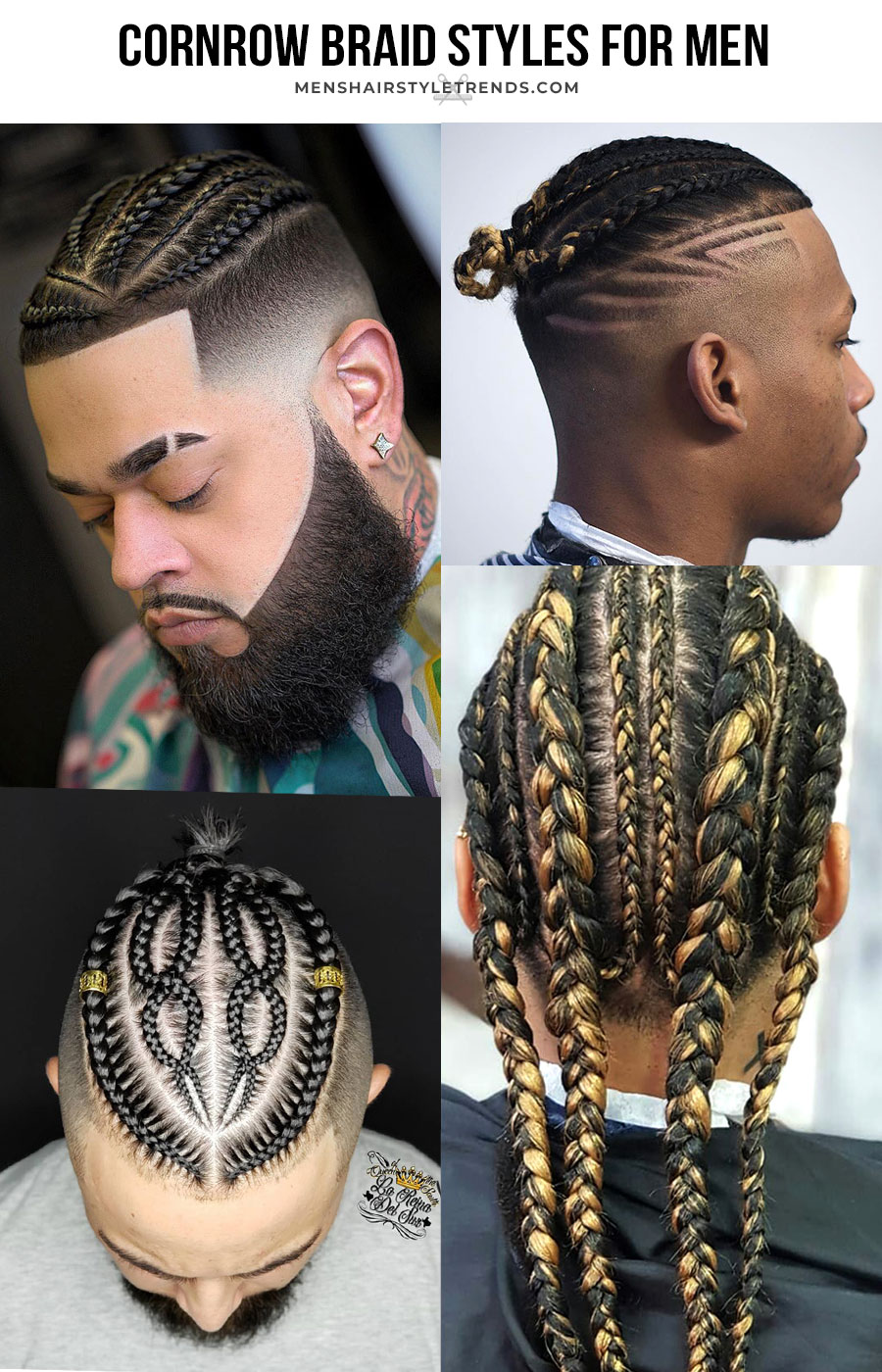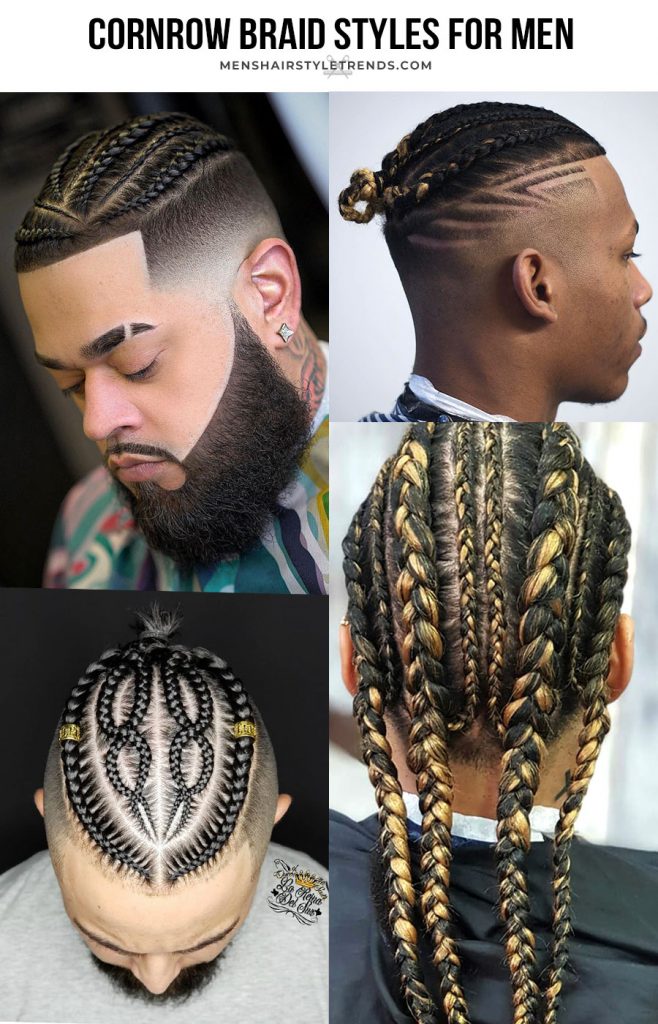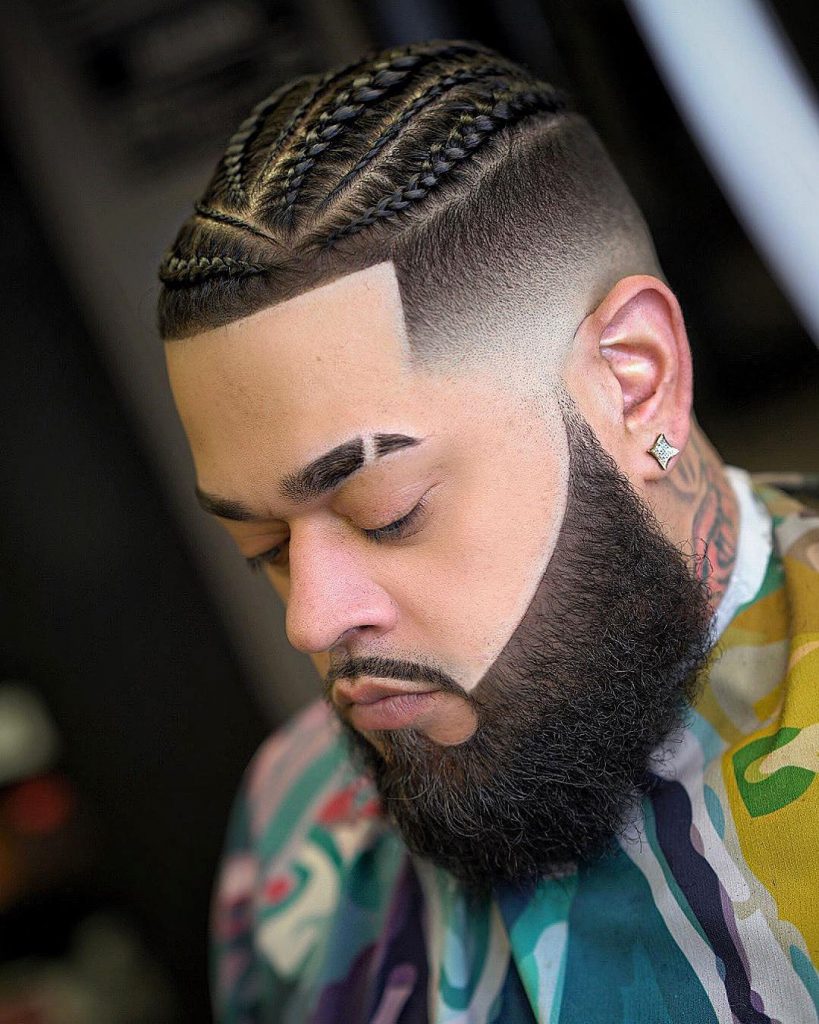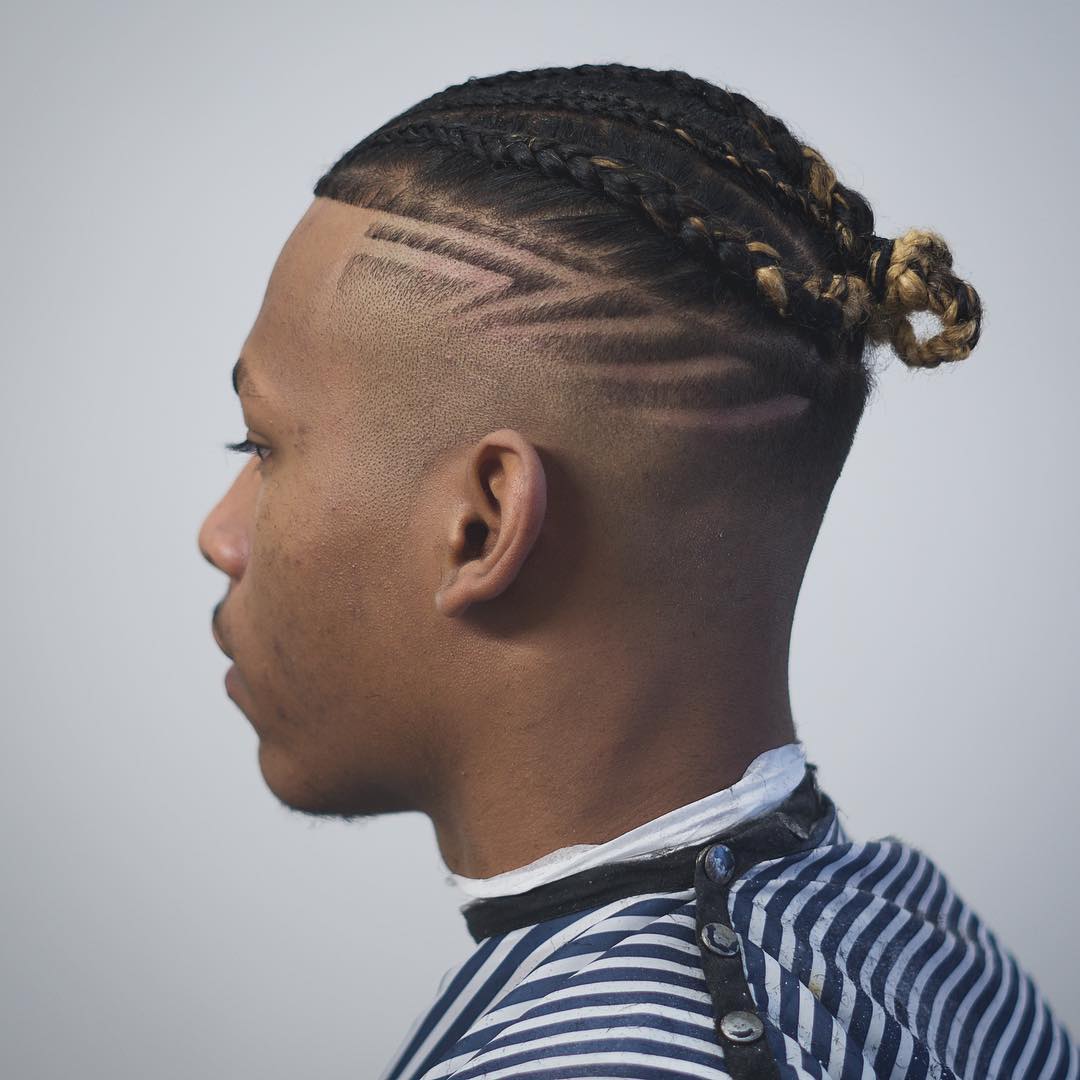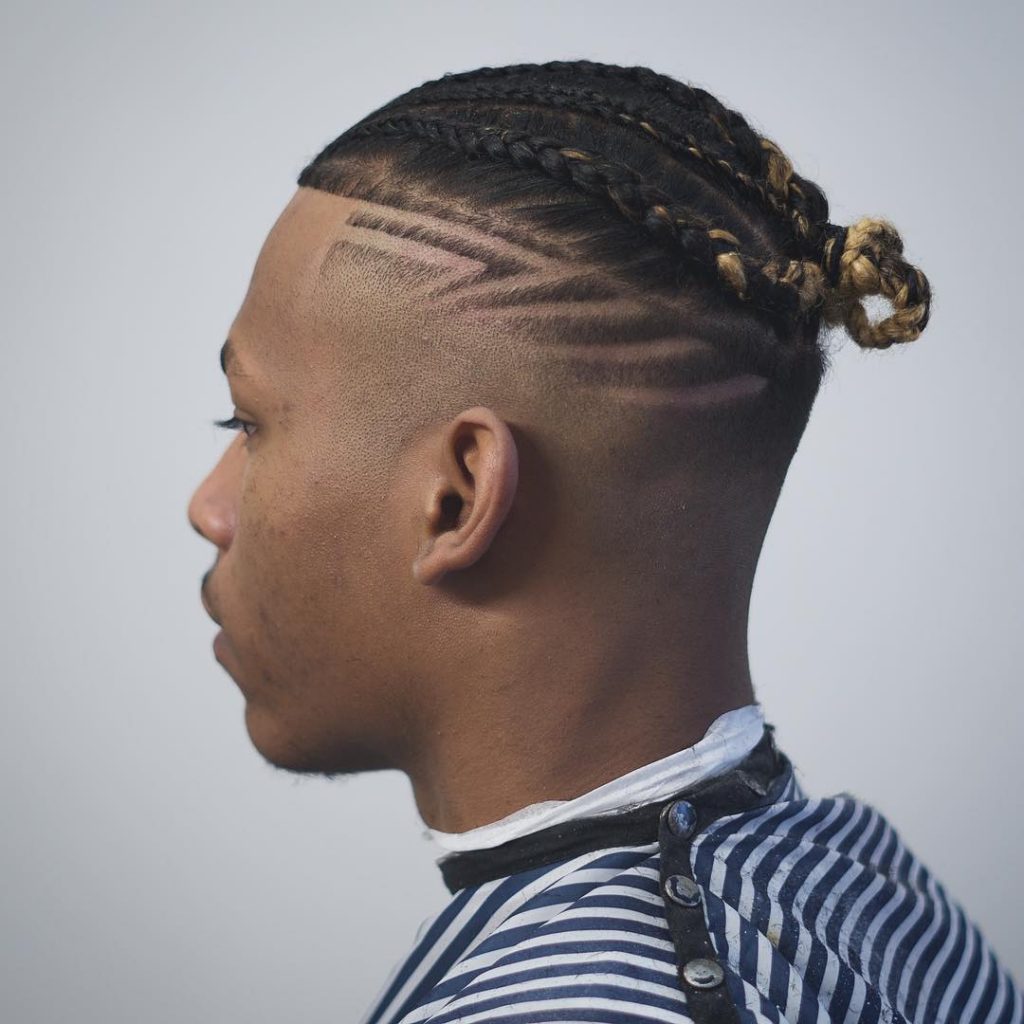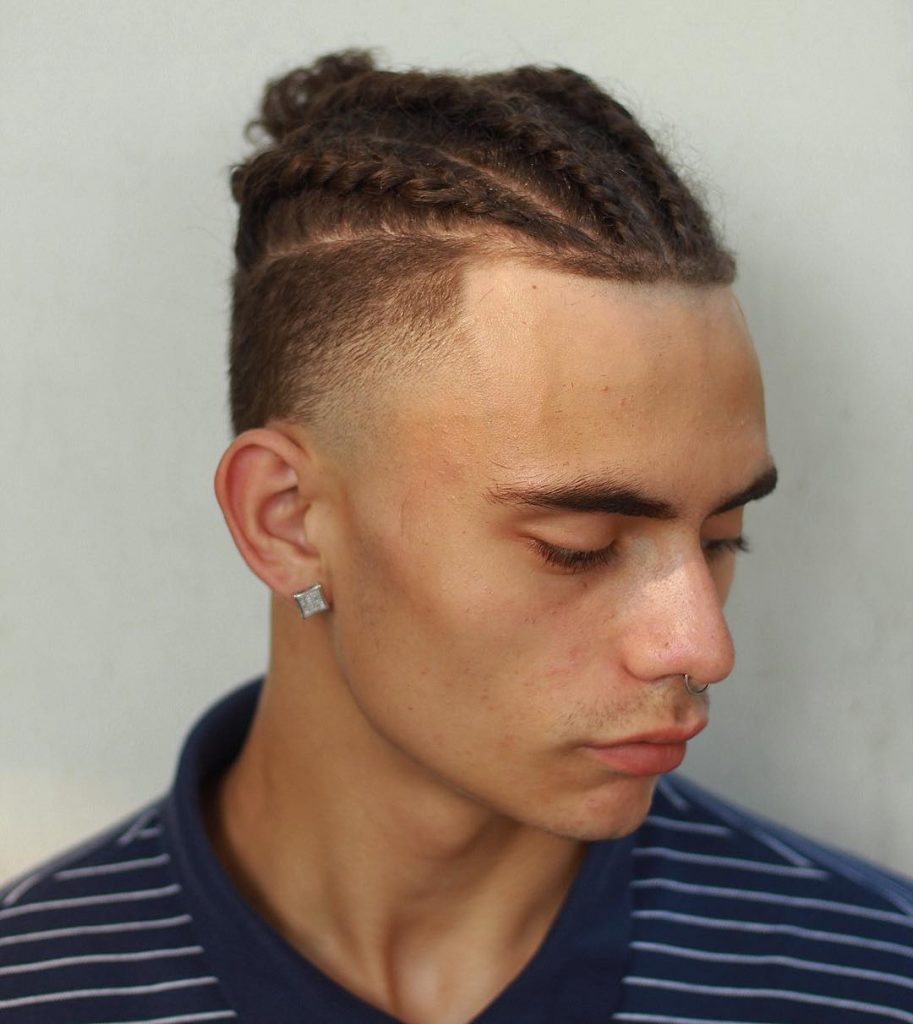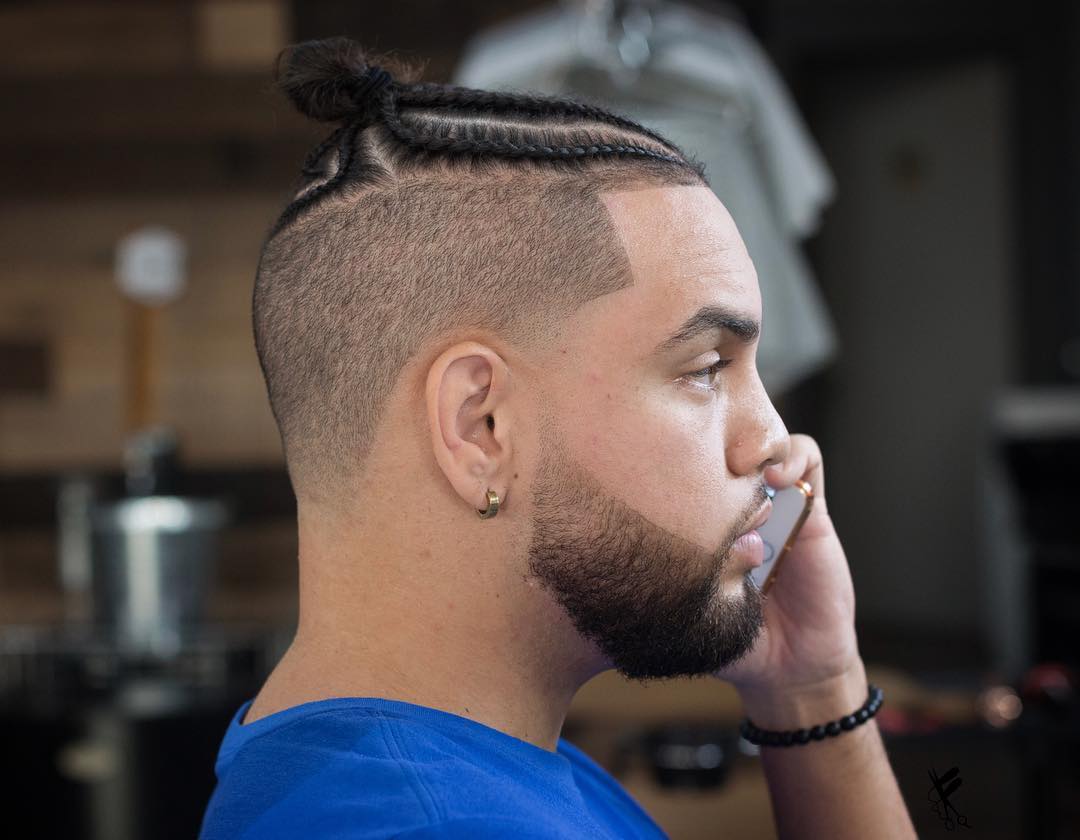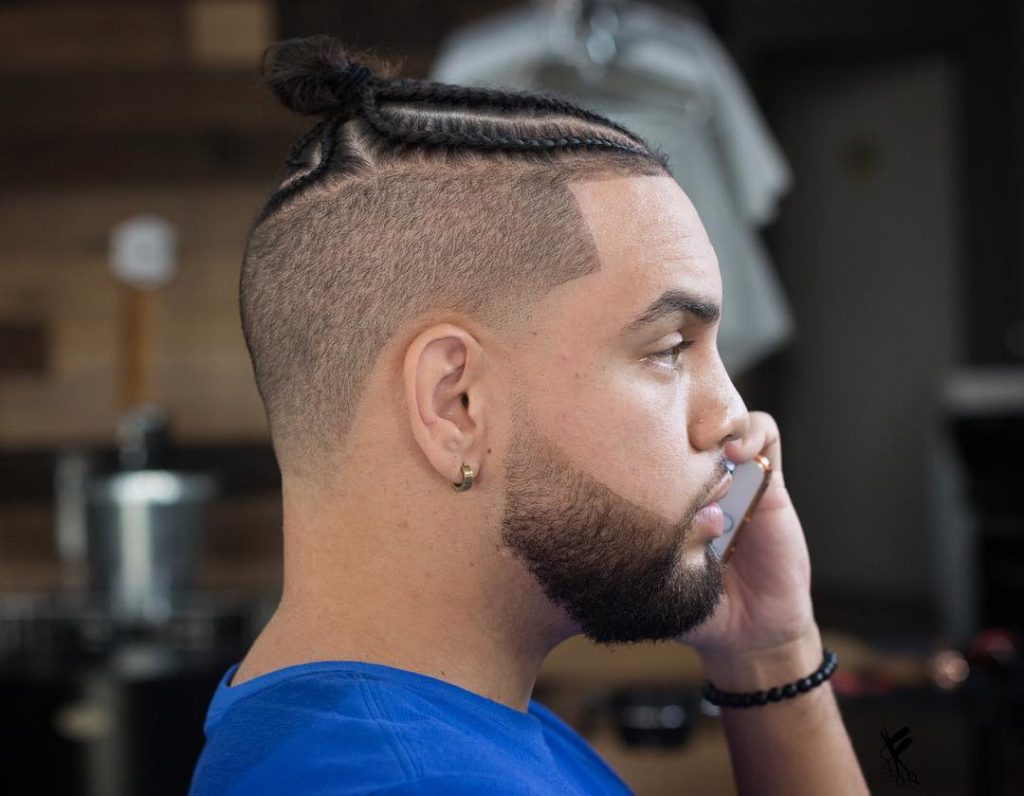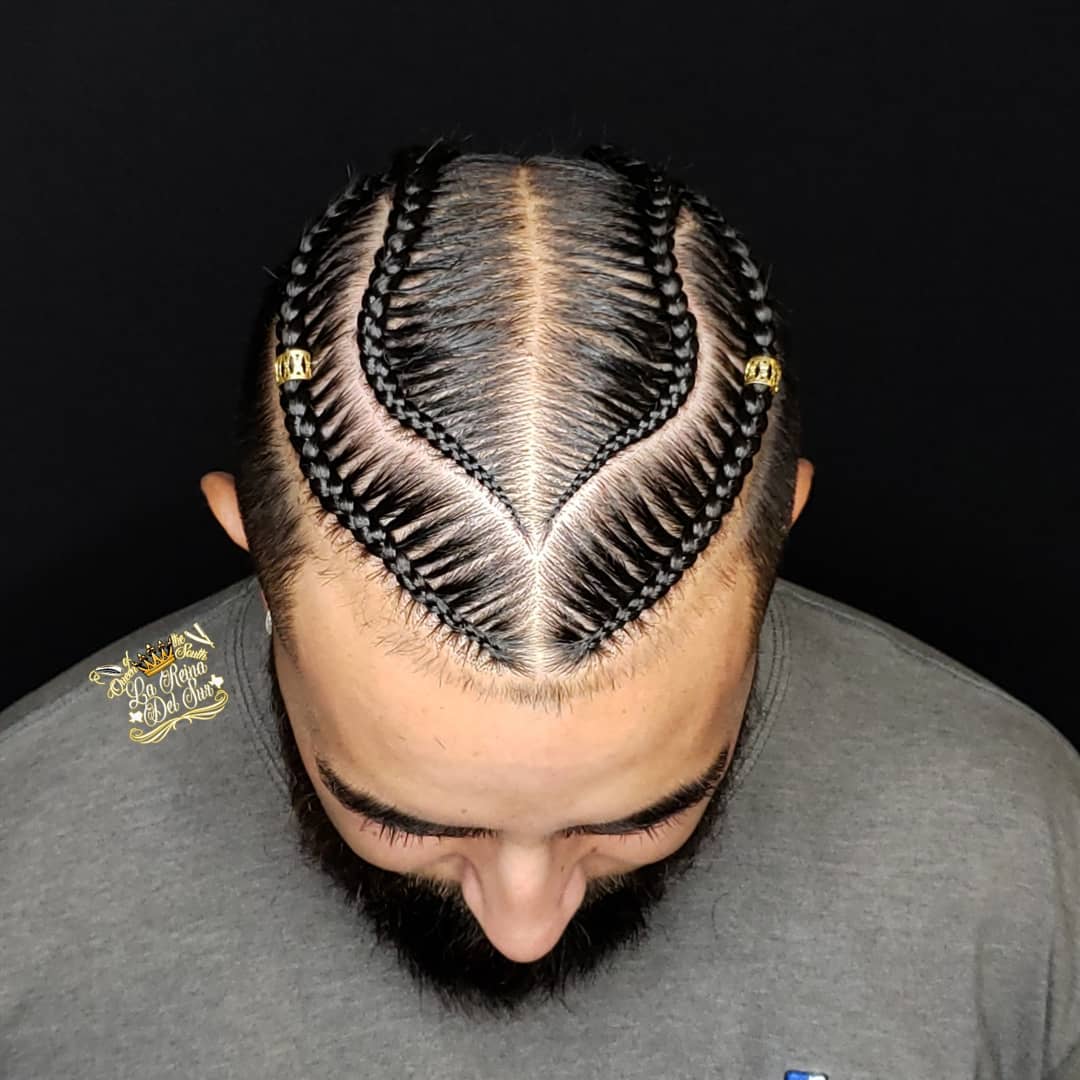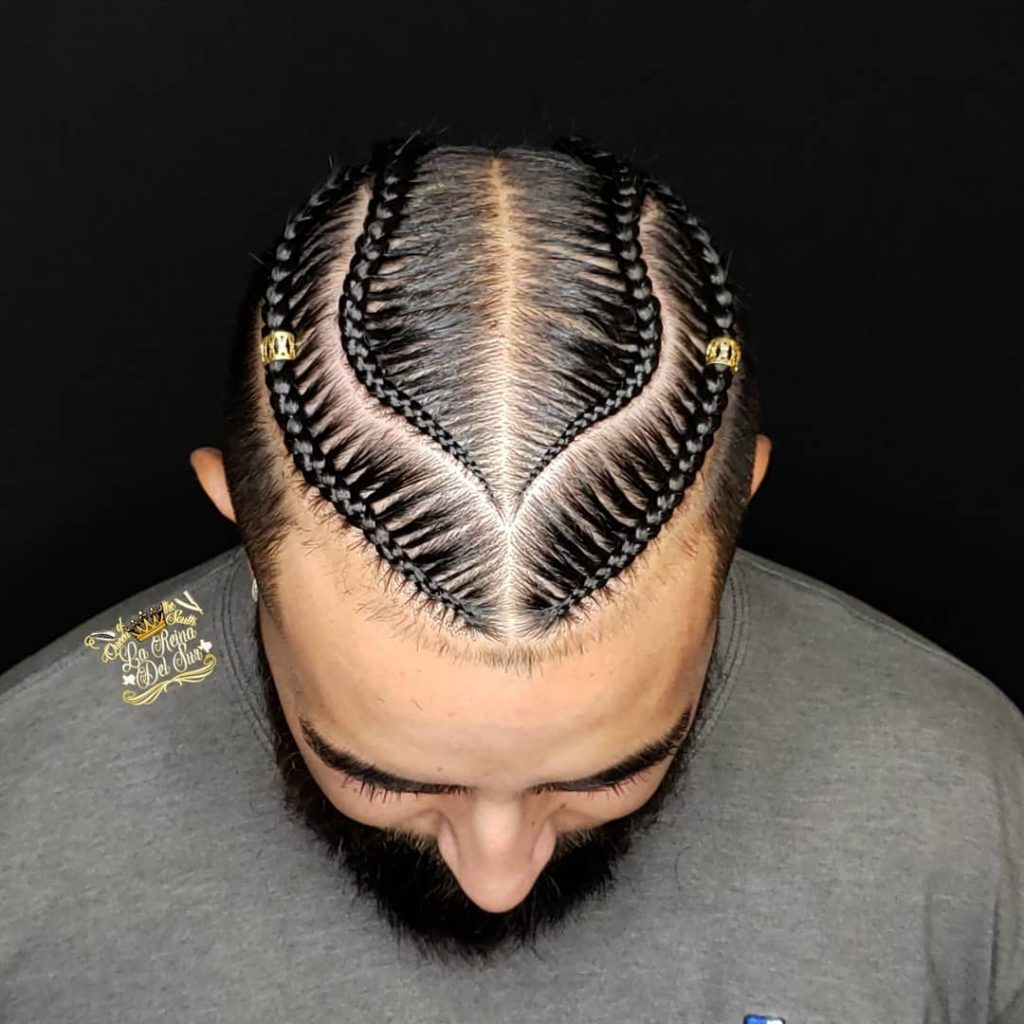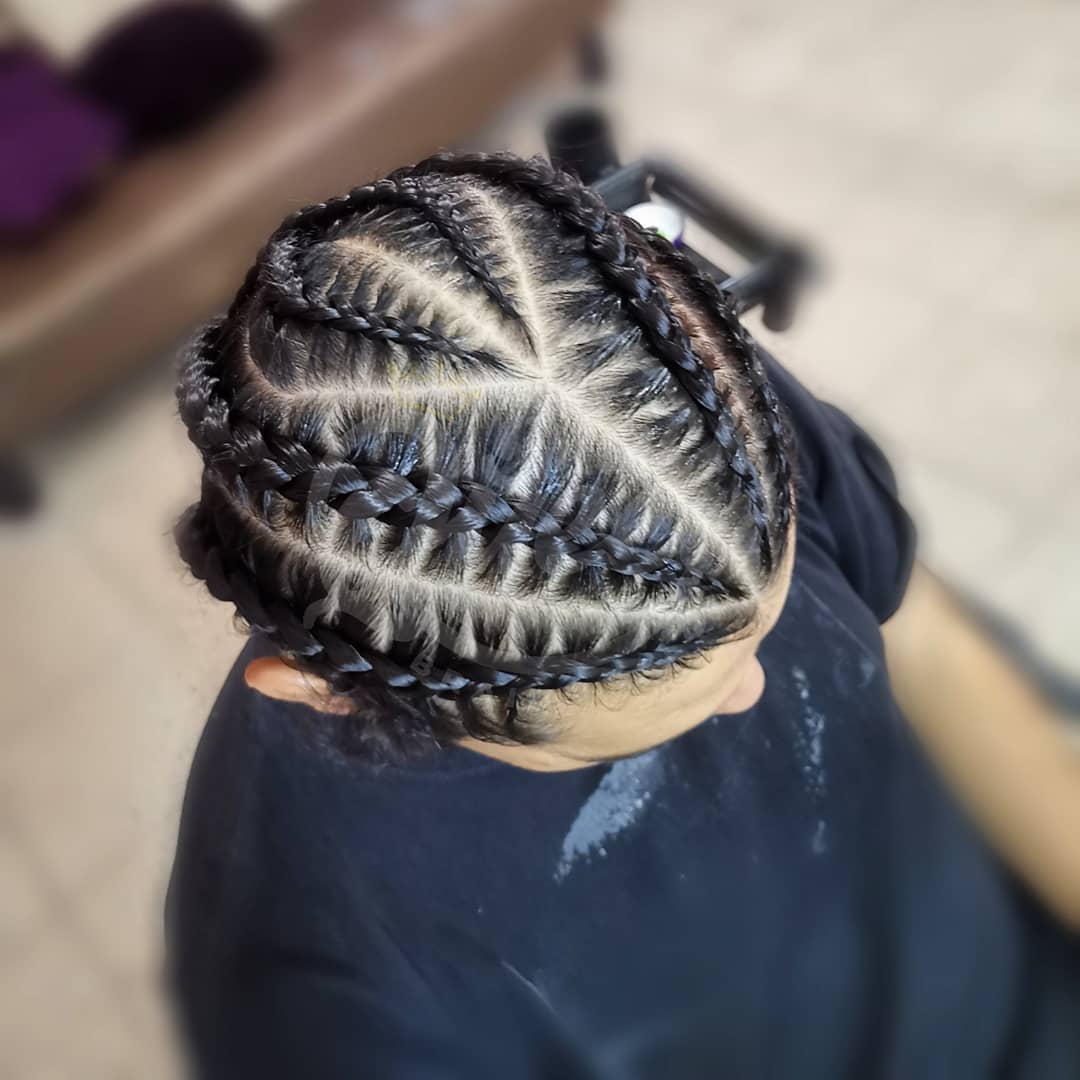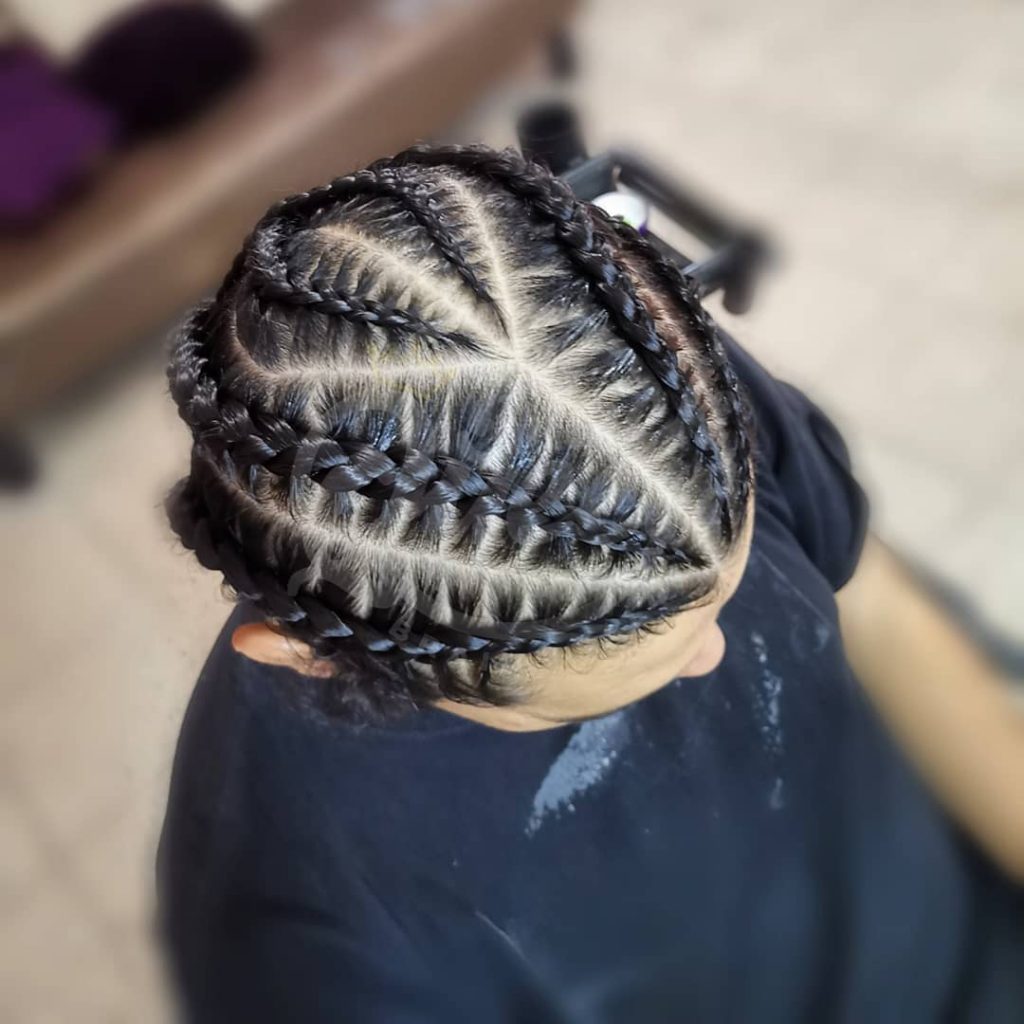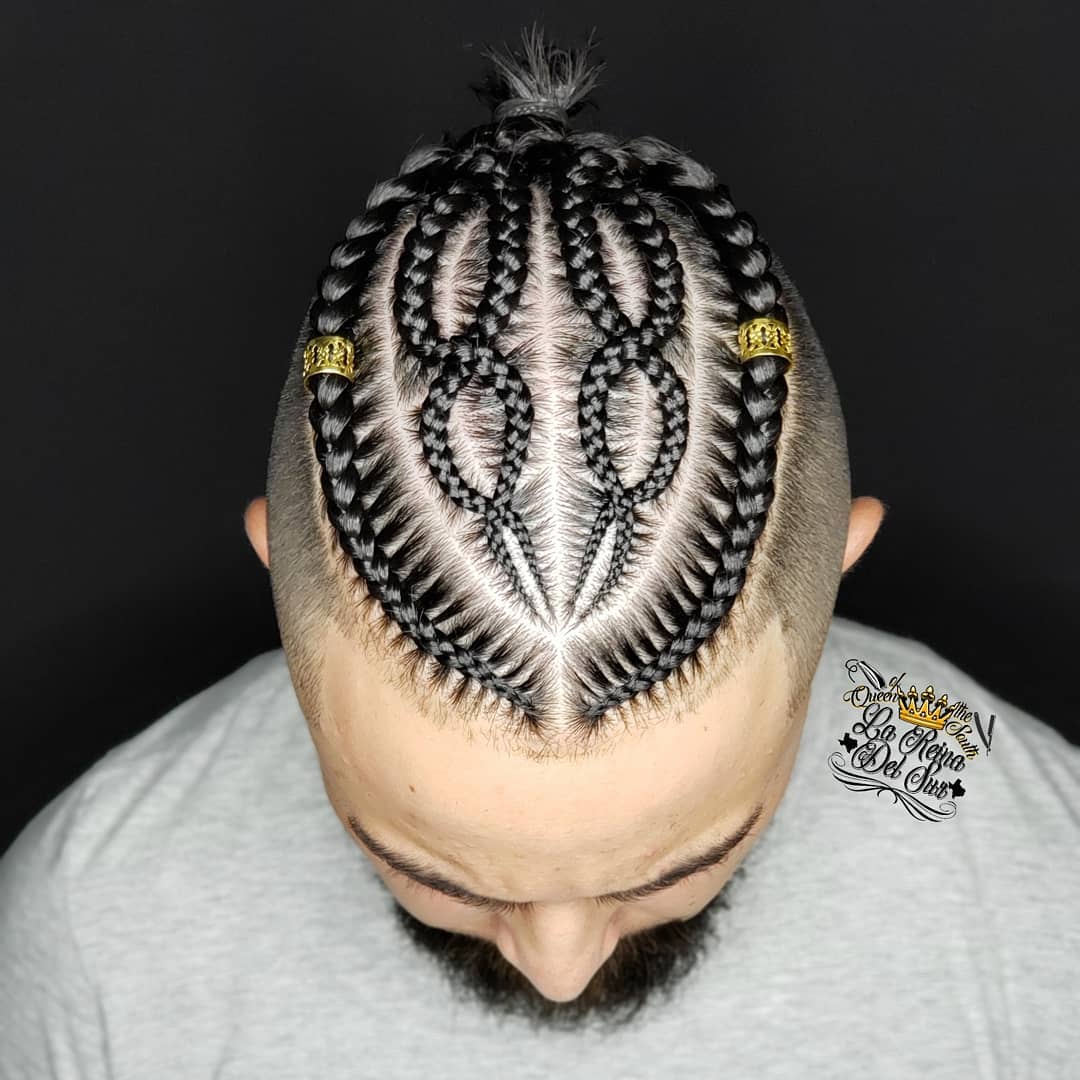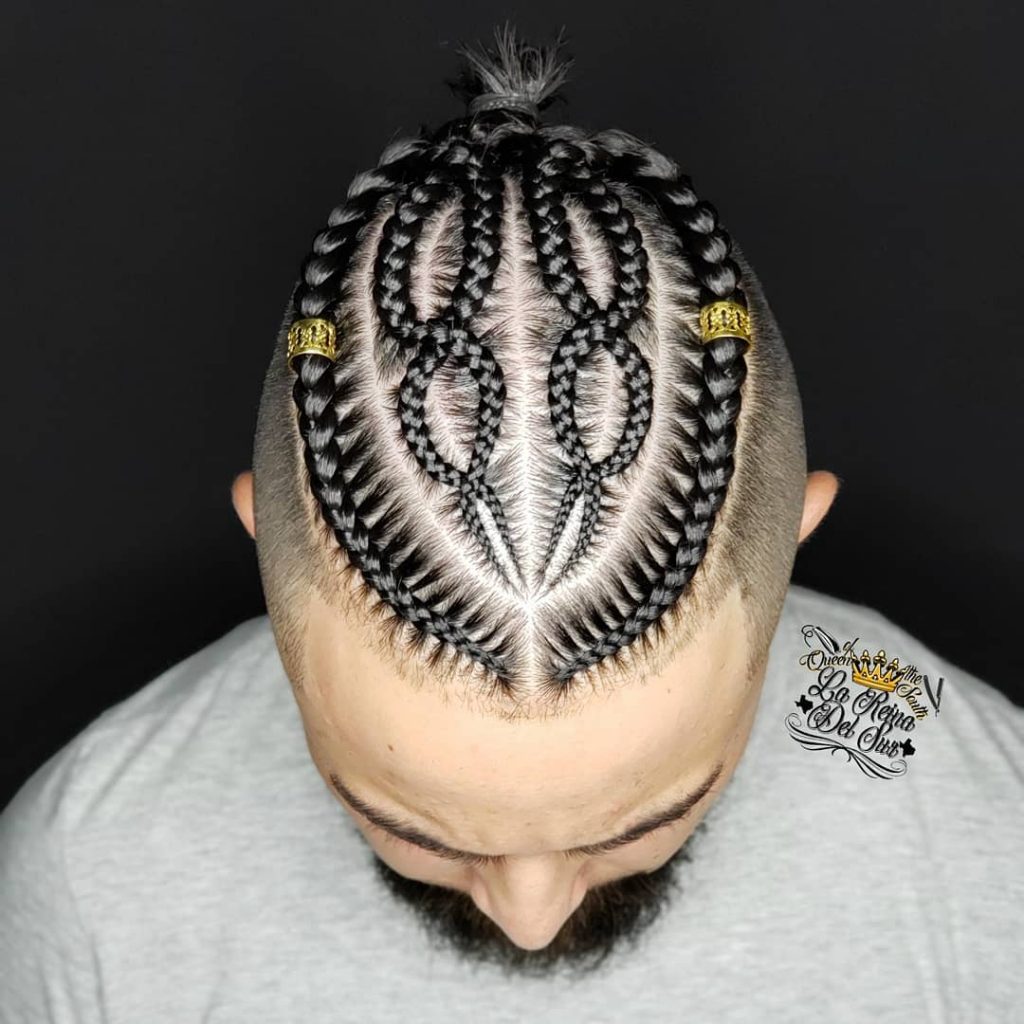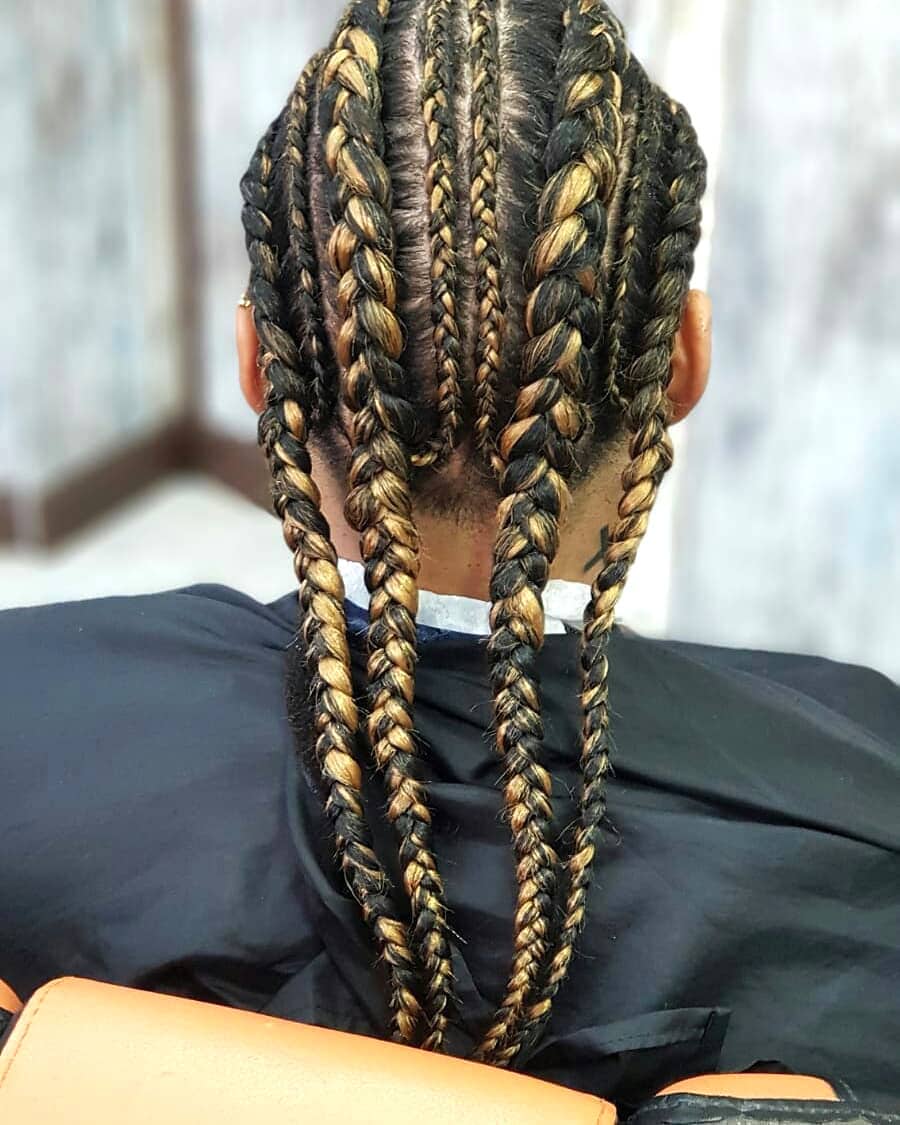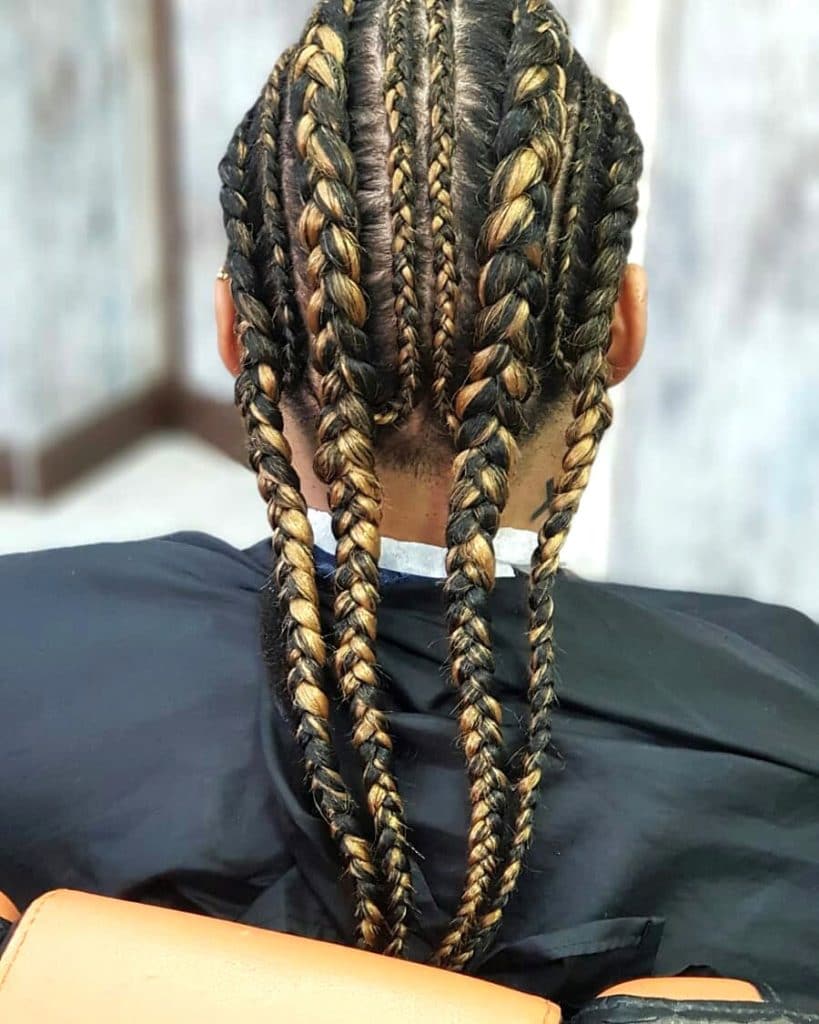 2. Box Braids For Men
Box braids are individual plaits set in small squared-off sections. Box braids can be plaited into any width or worn at any length. Some women and men, including Travis Scott, add synthetic or natural hair for added length and fullness.
Box braids can be worn loose or styled into buns or ponytails because the plaits are not attached to the scalp like cornrows. ASAP Rocky is also known for his box braids and different ways to pull hair back.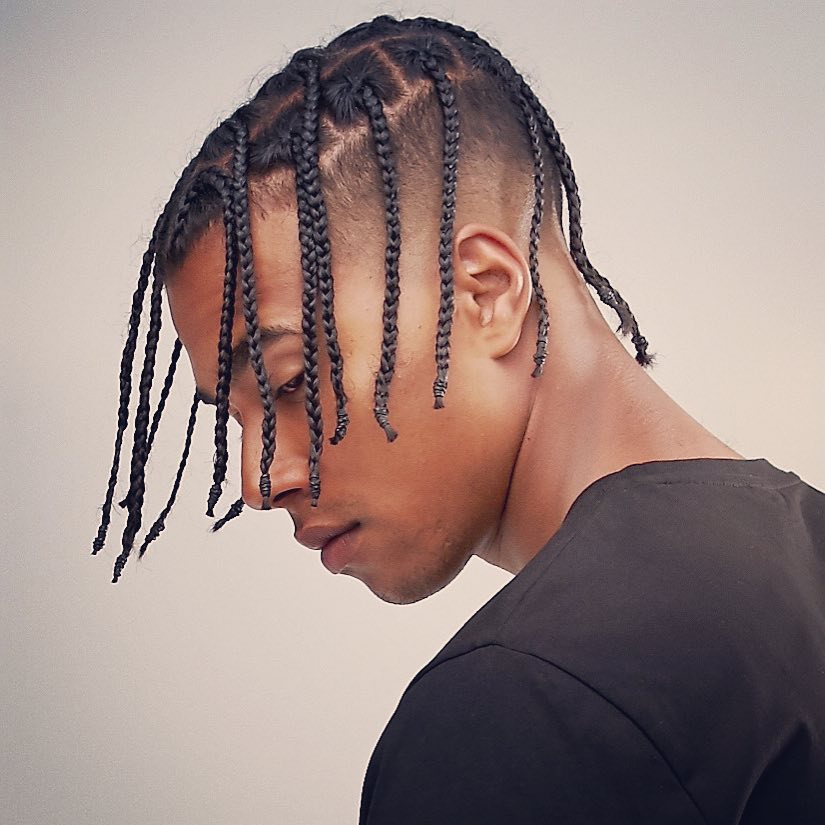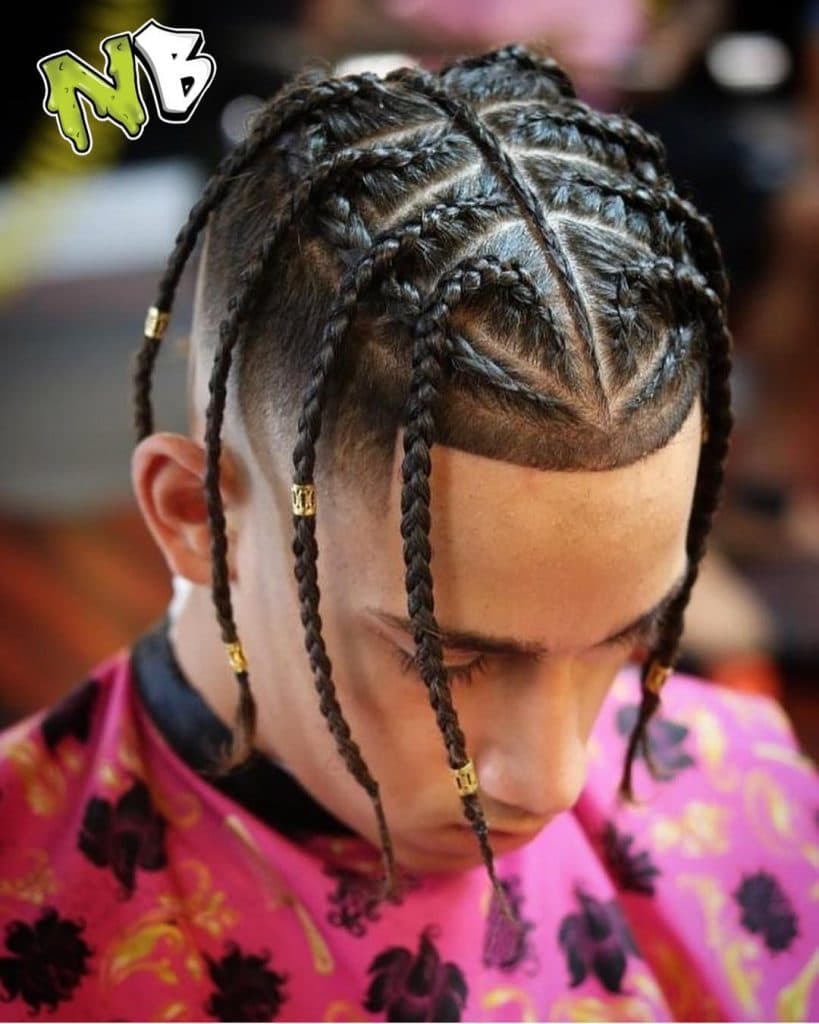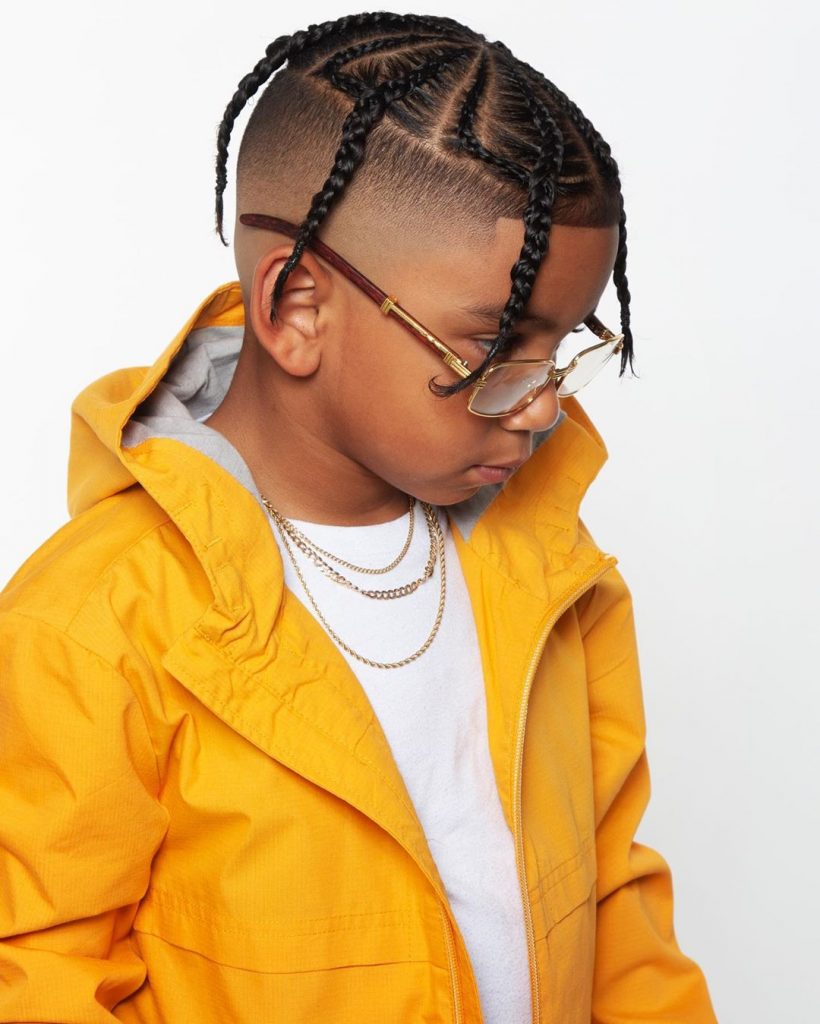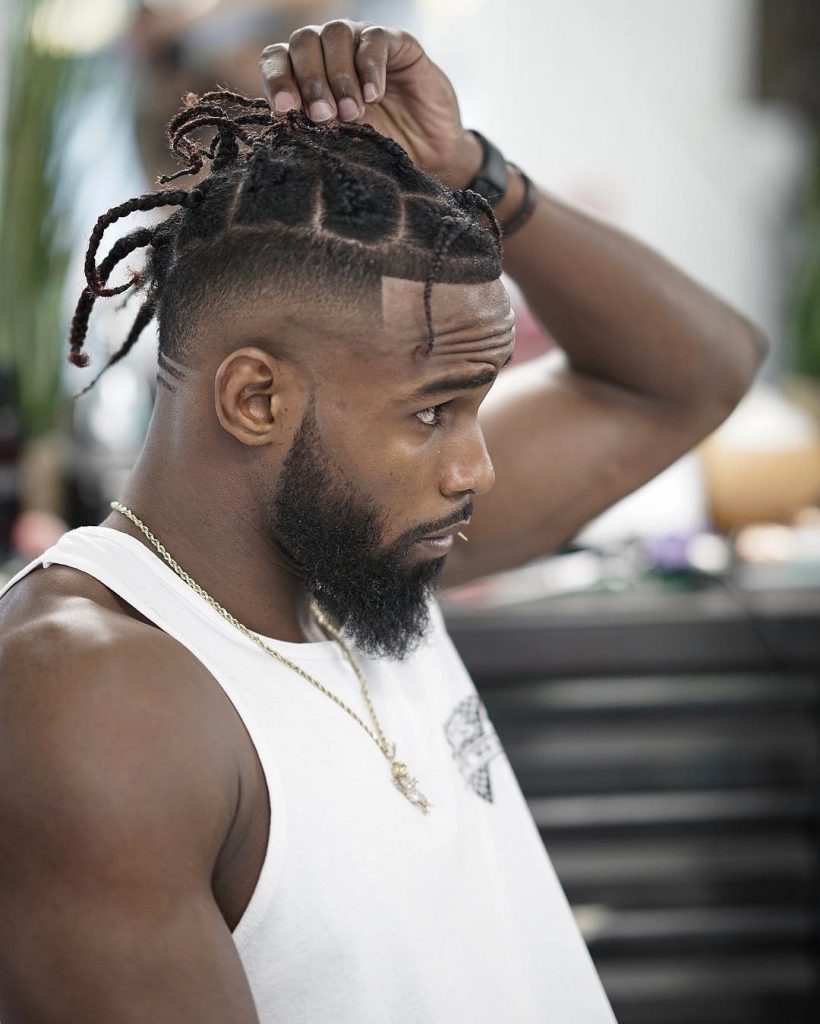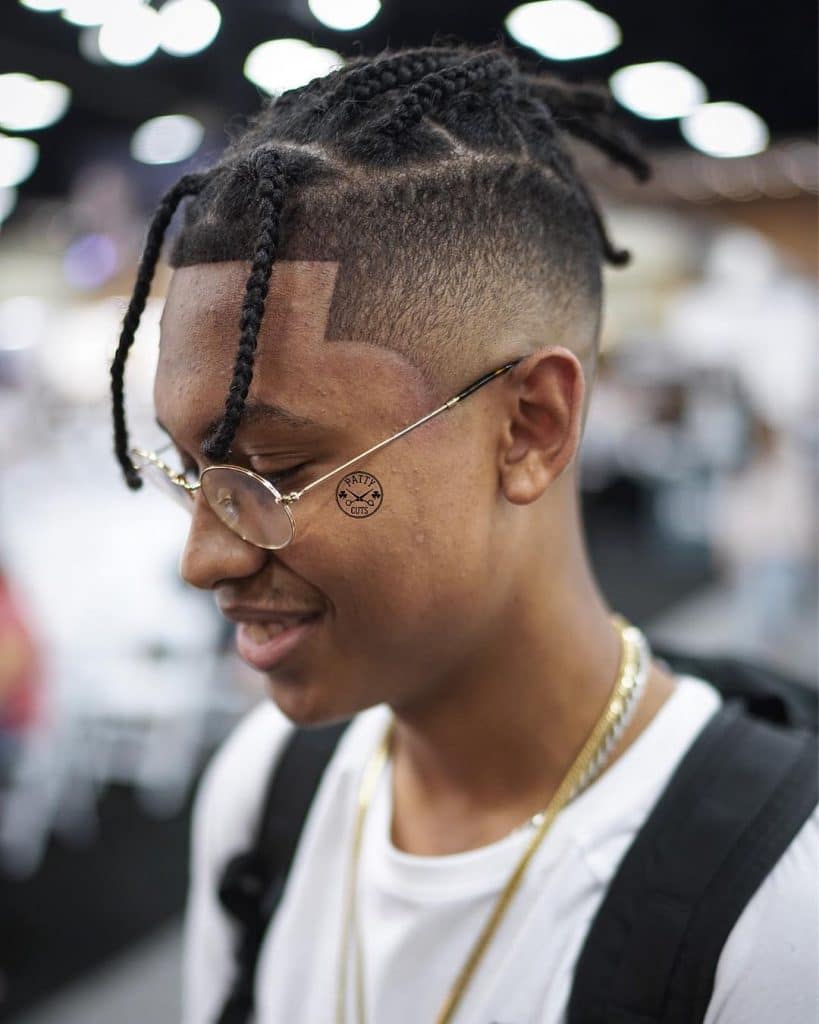 3. Two Braids for Men
Another popular braid style for men is wearing a pair of braids. Wear hair in be a pair of cornrows or French braided long into a Viking style.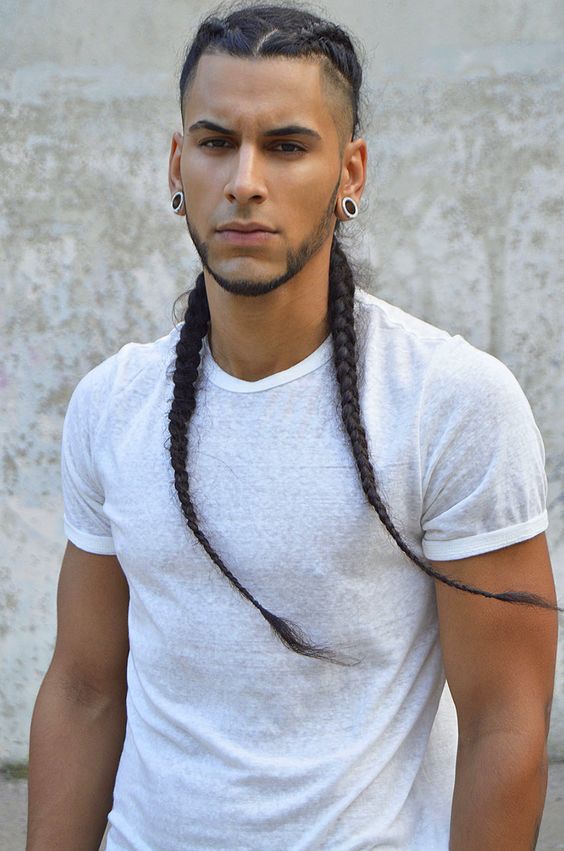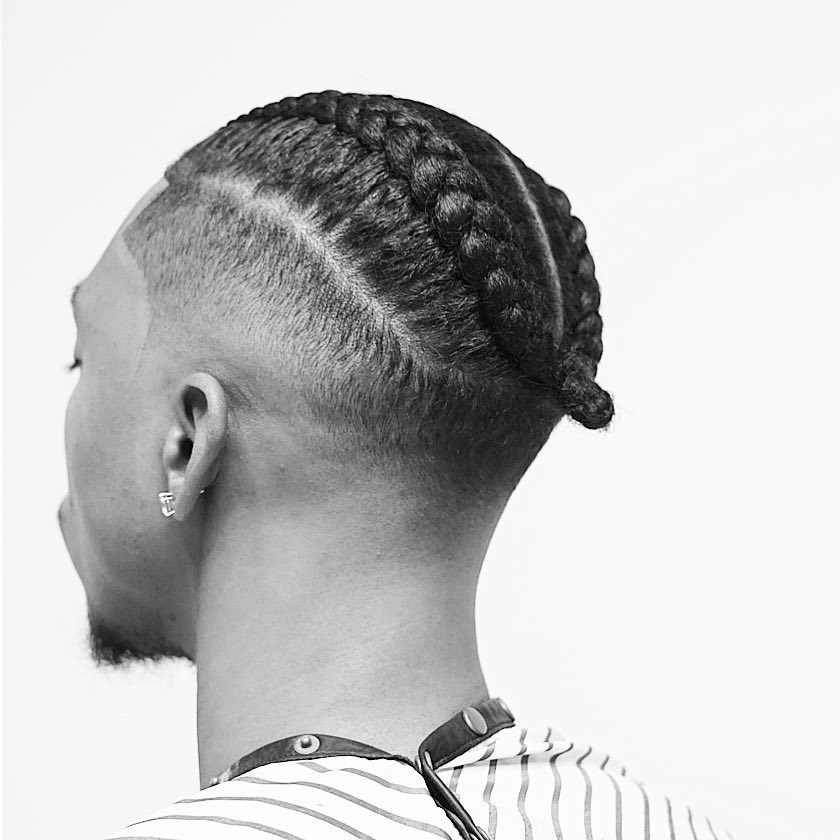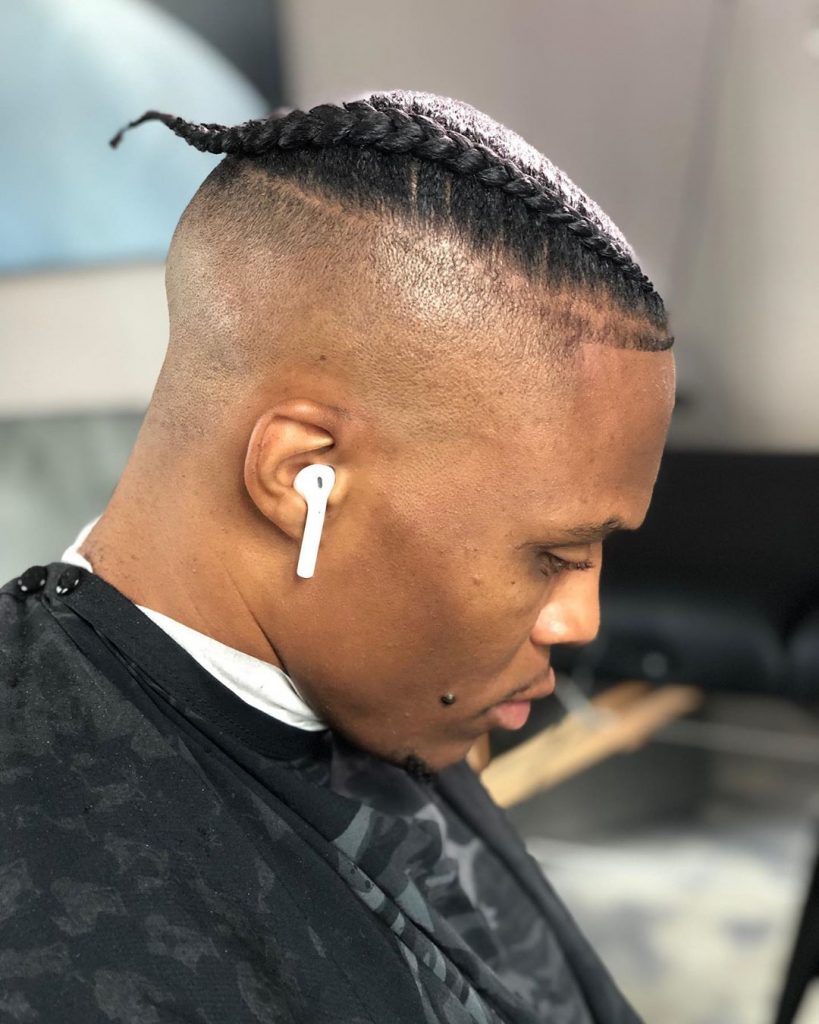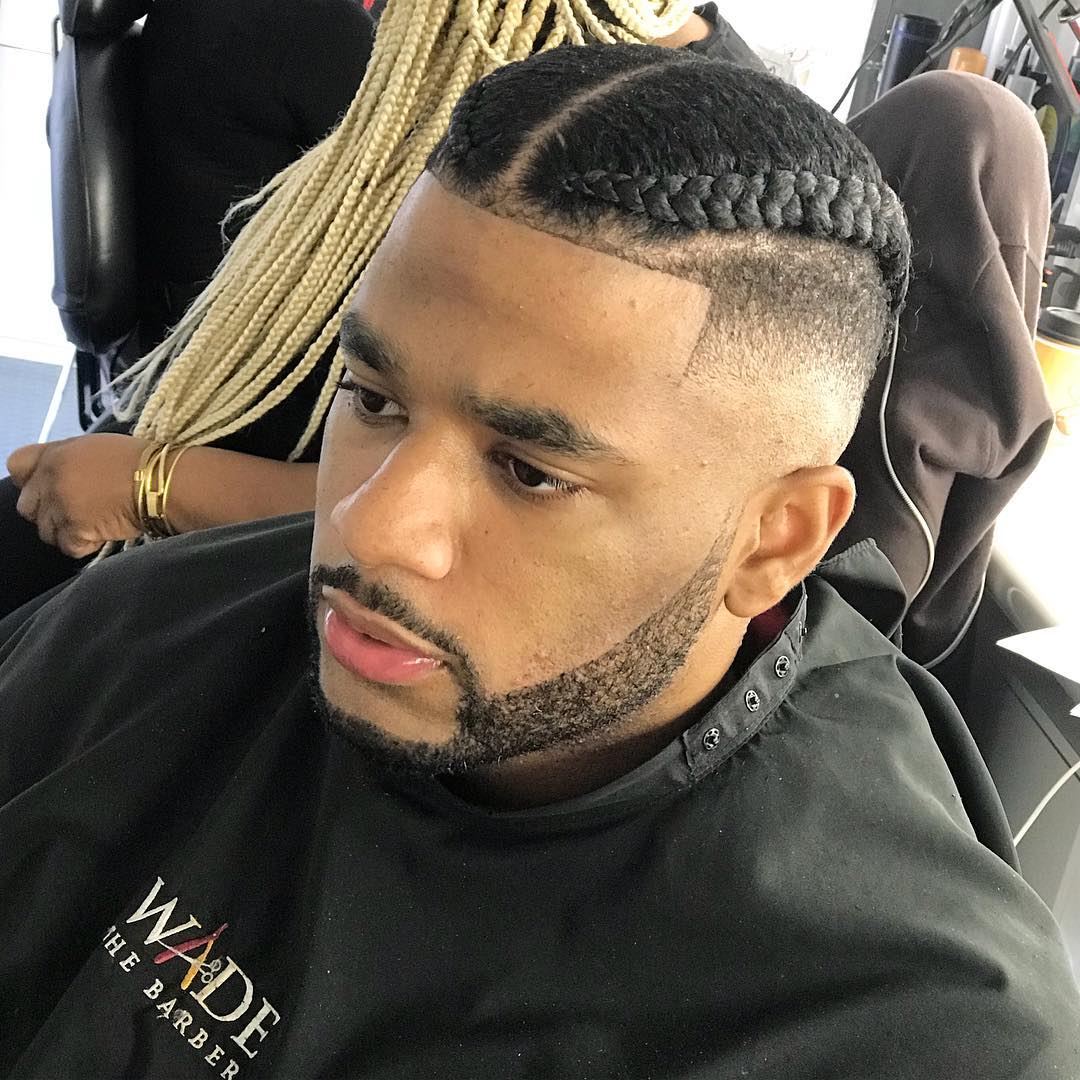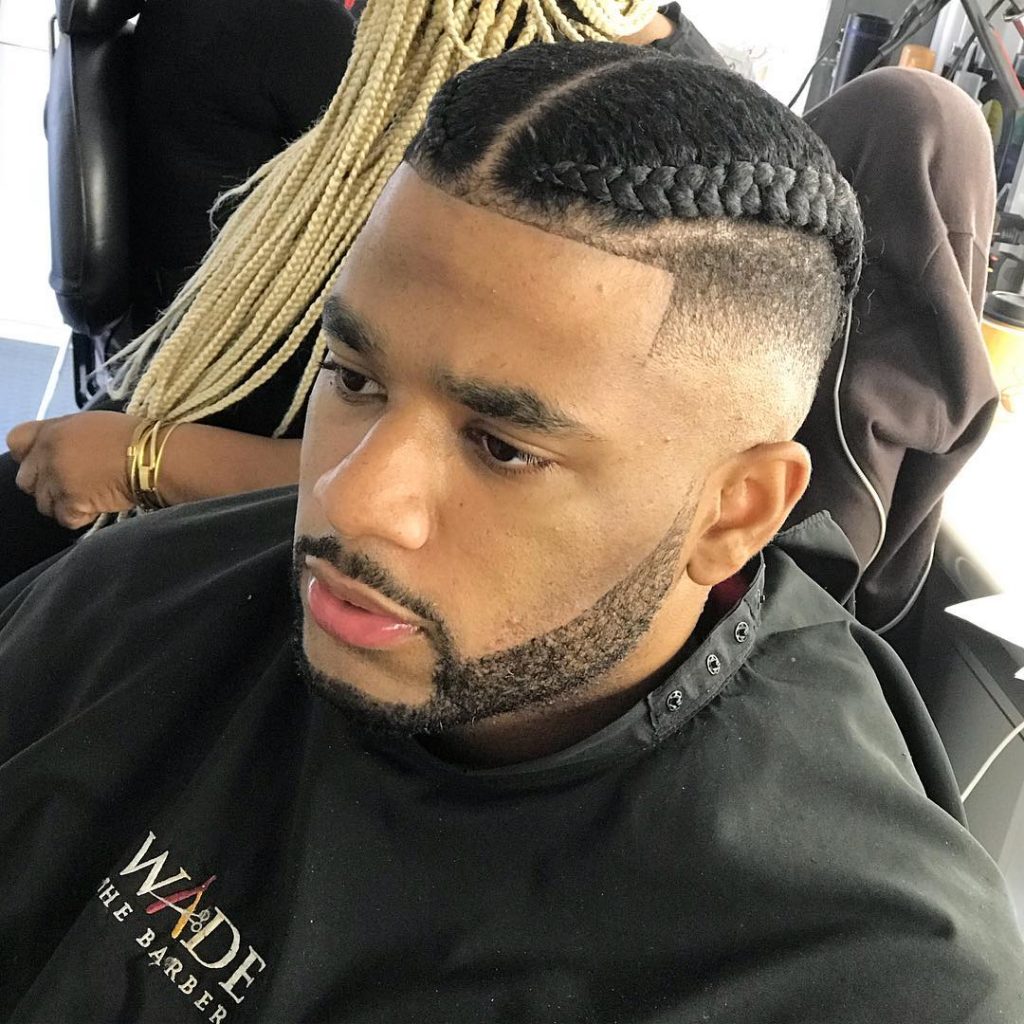 4. Zig Zag Braids
Zigzag braids feature a zigzag instead of straight lines. The zigzag can be in the part and/or braids. The zigzag can be repeated in surrounding braids, go straight, or hang loose in box braids. A standout type of zigzag braids is the elaborate fishbone pattern.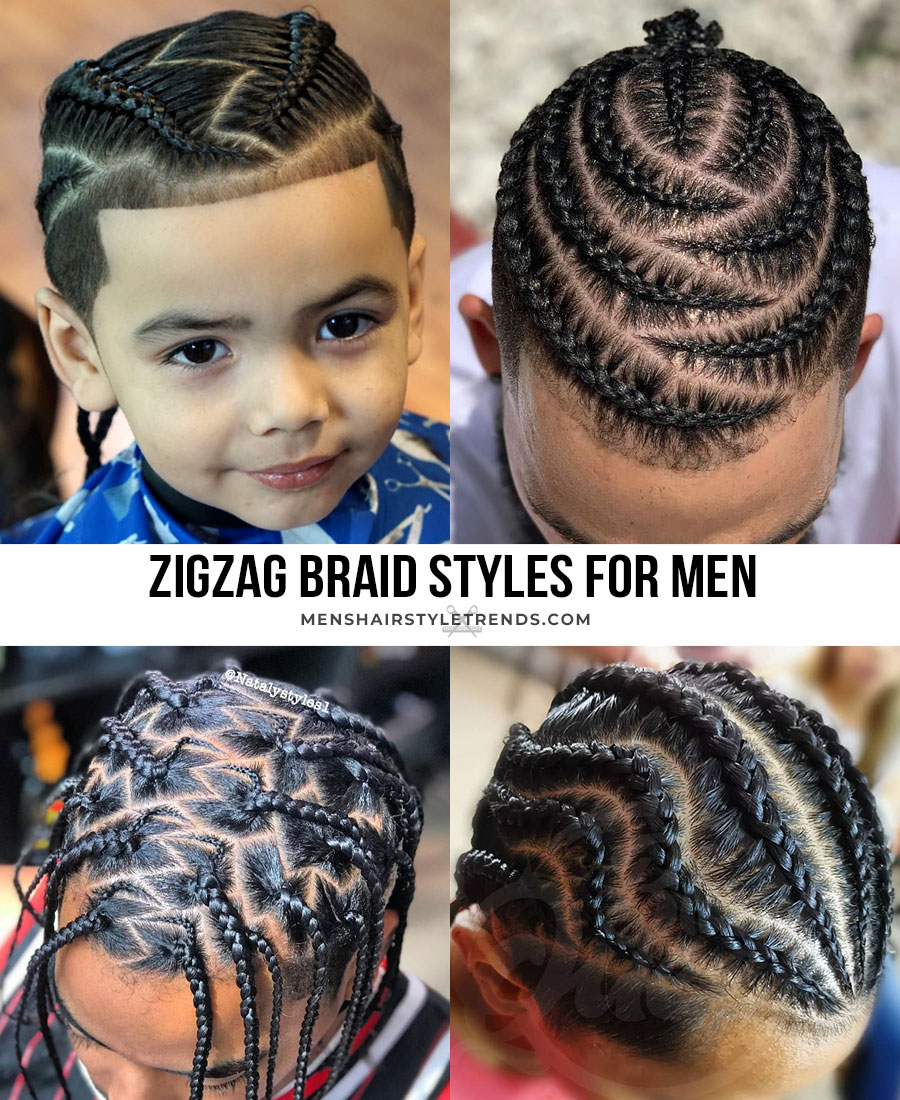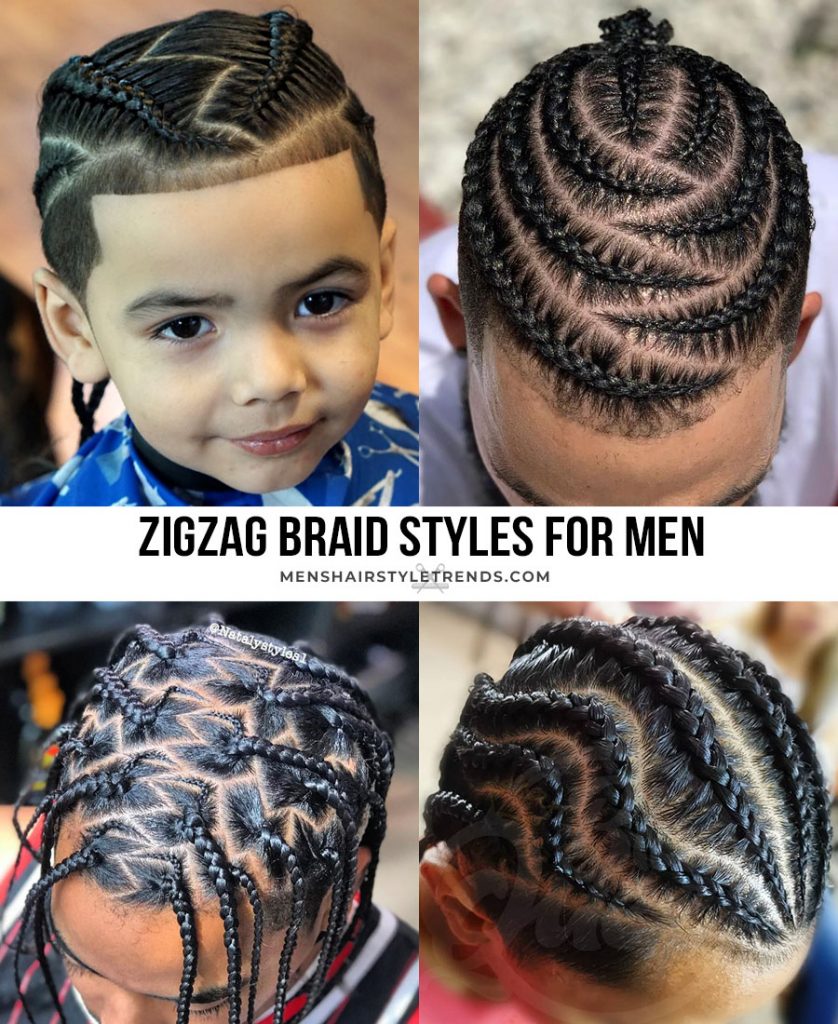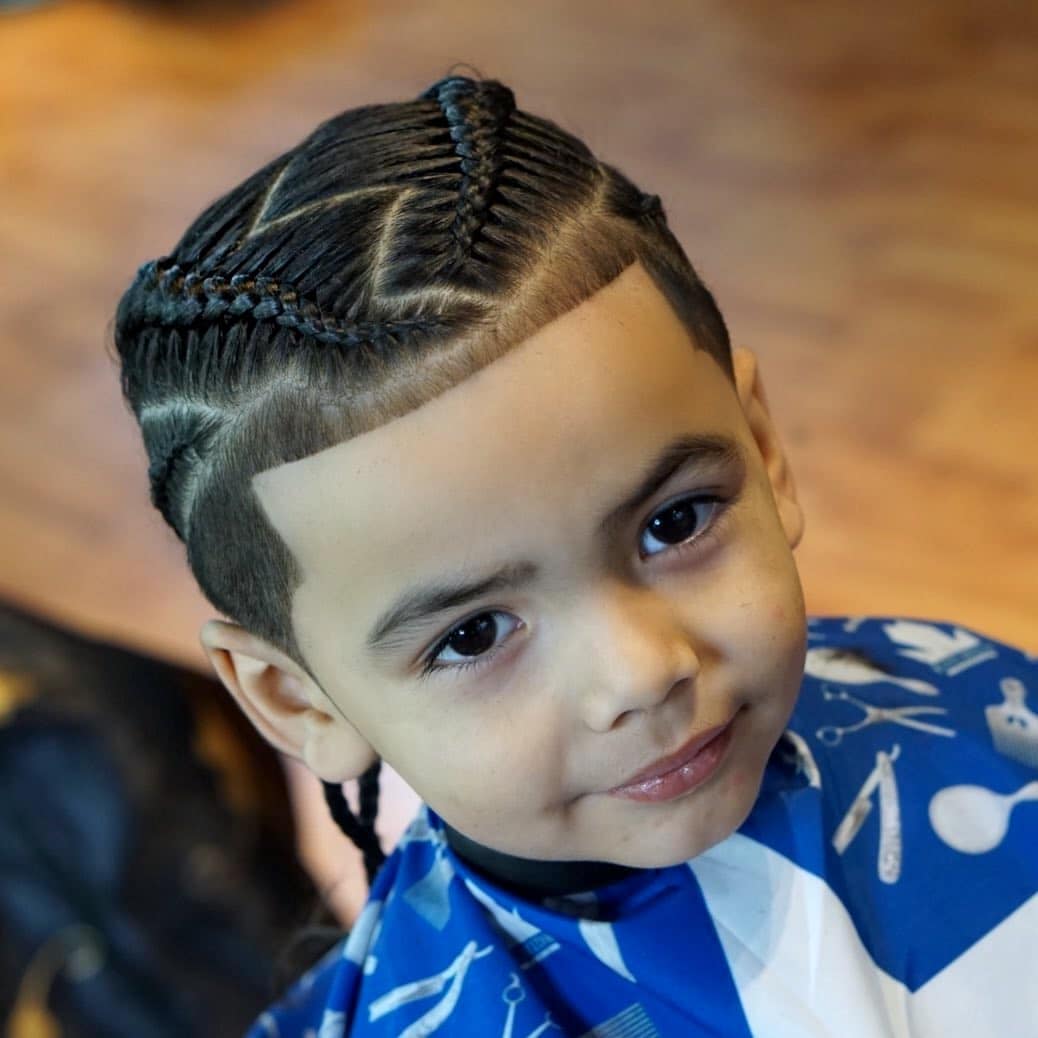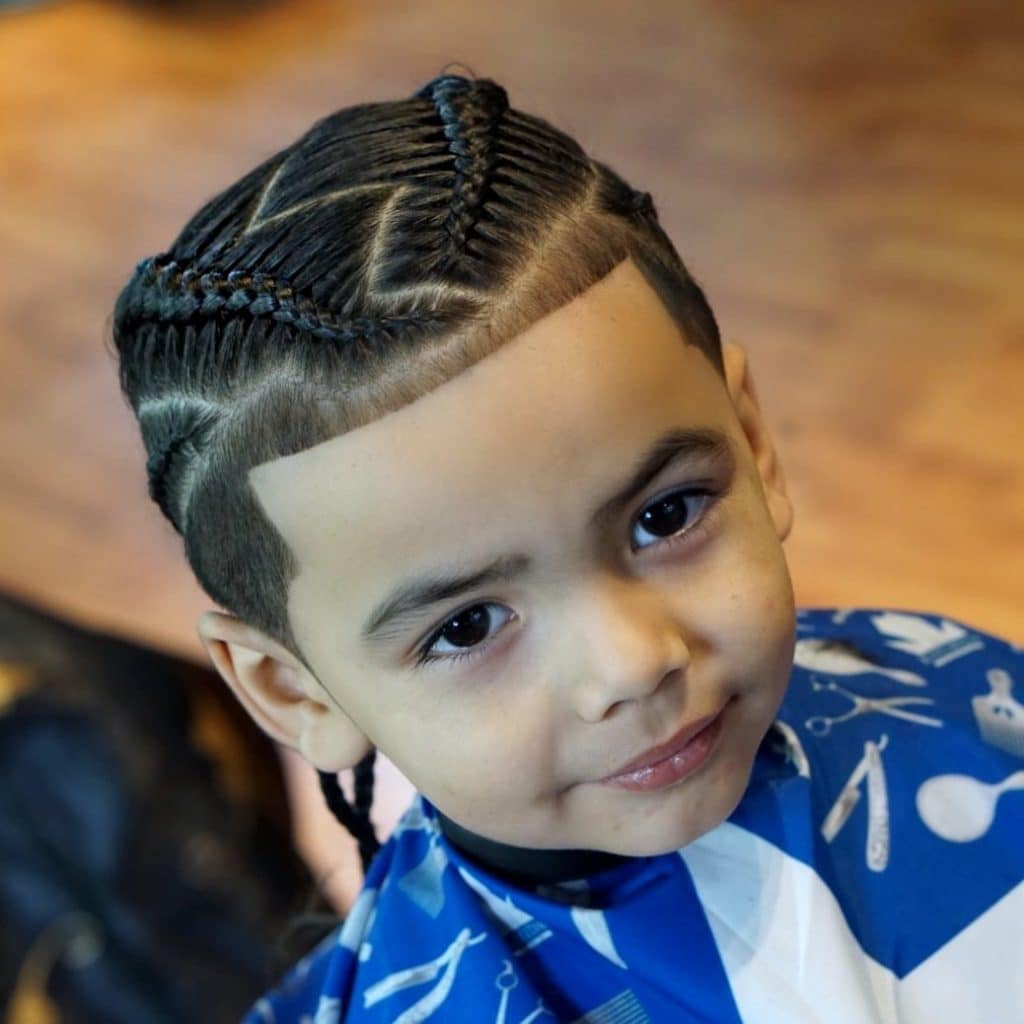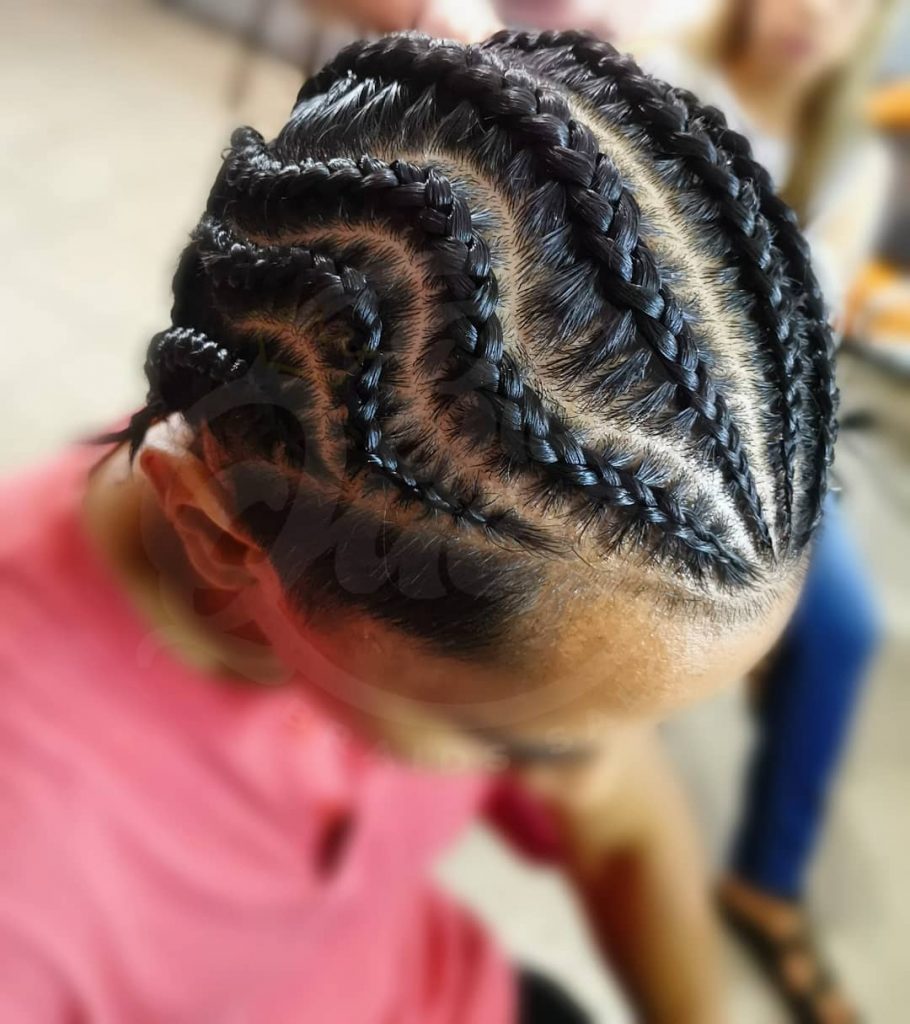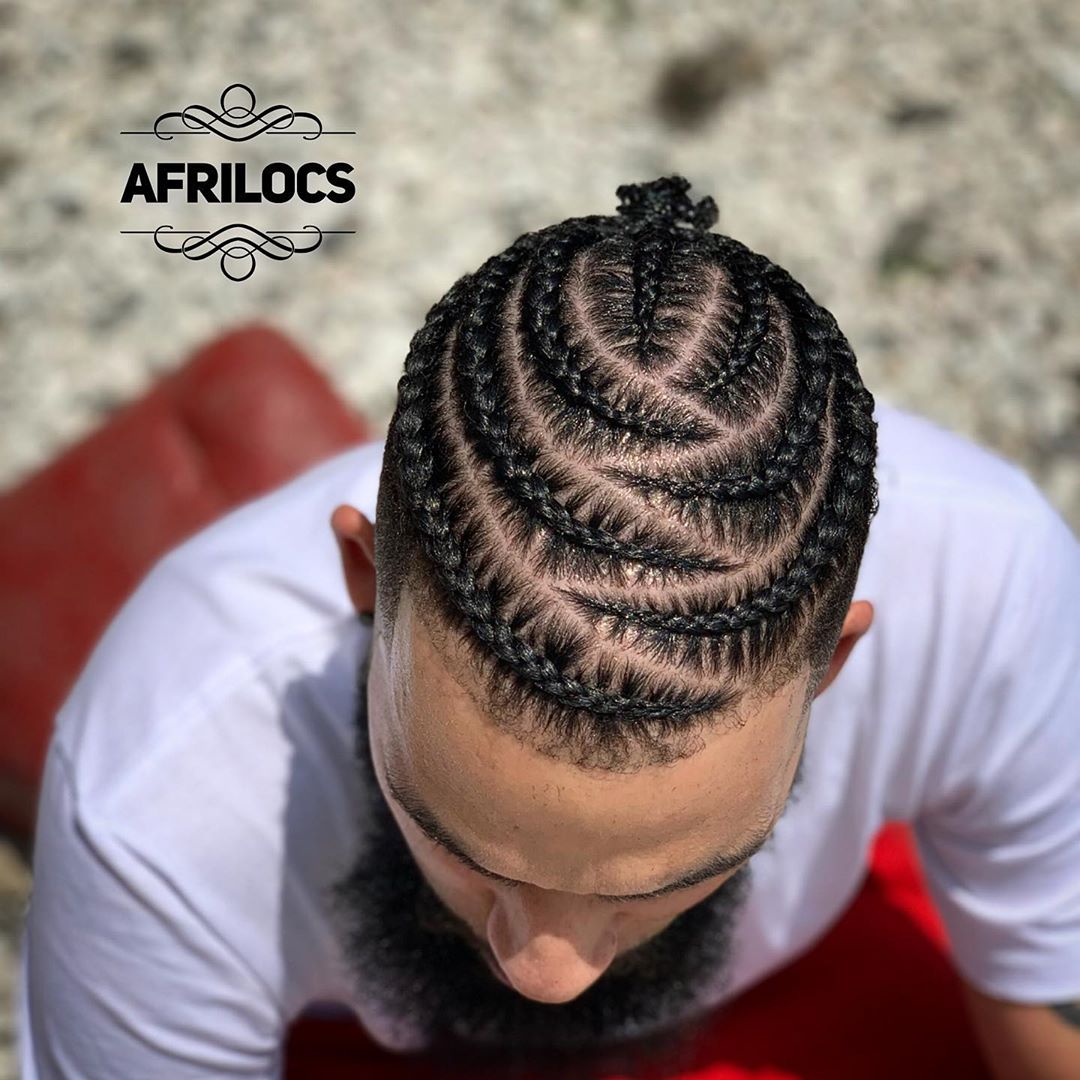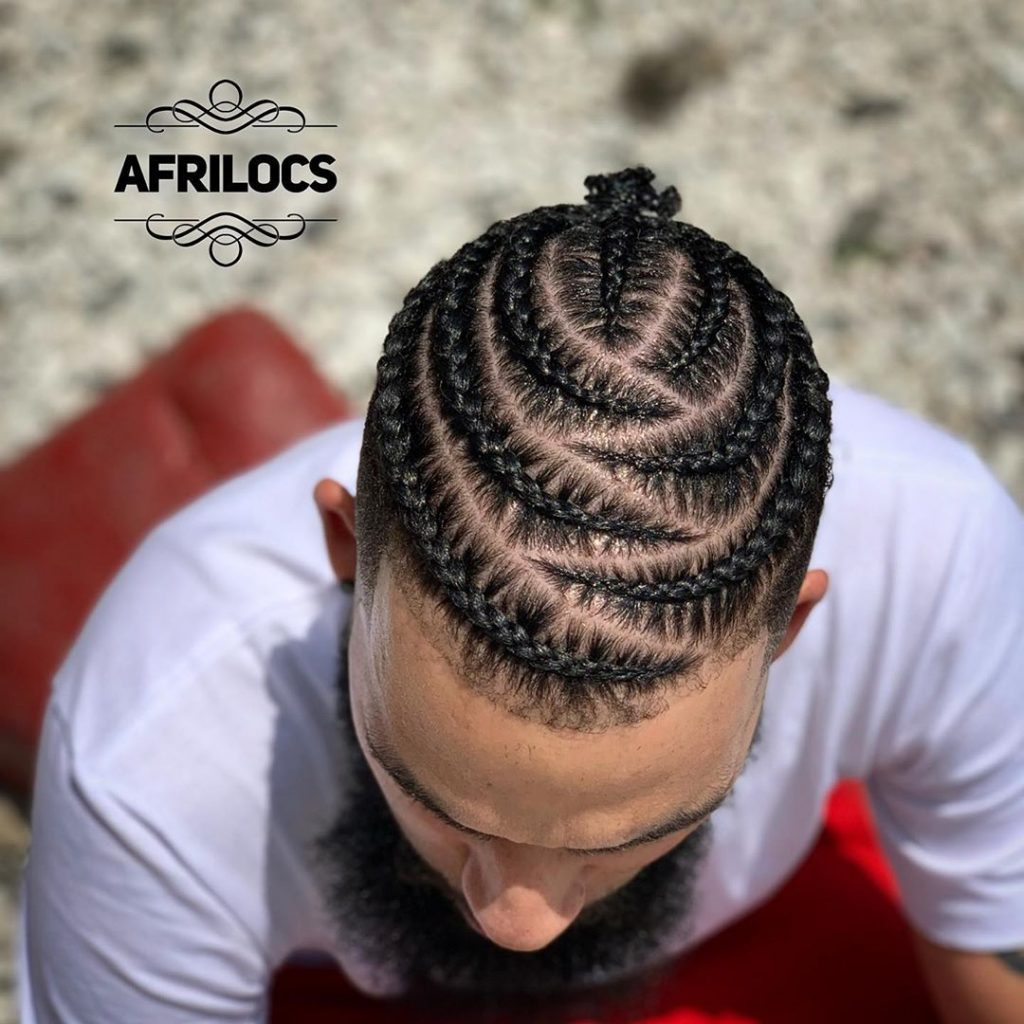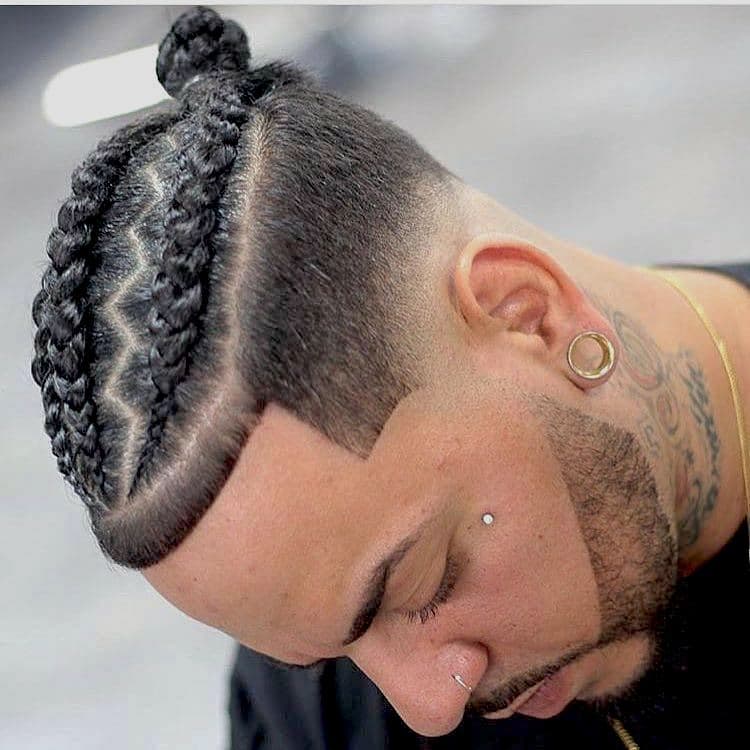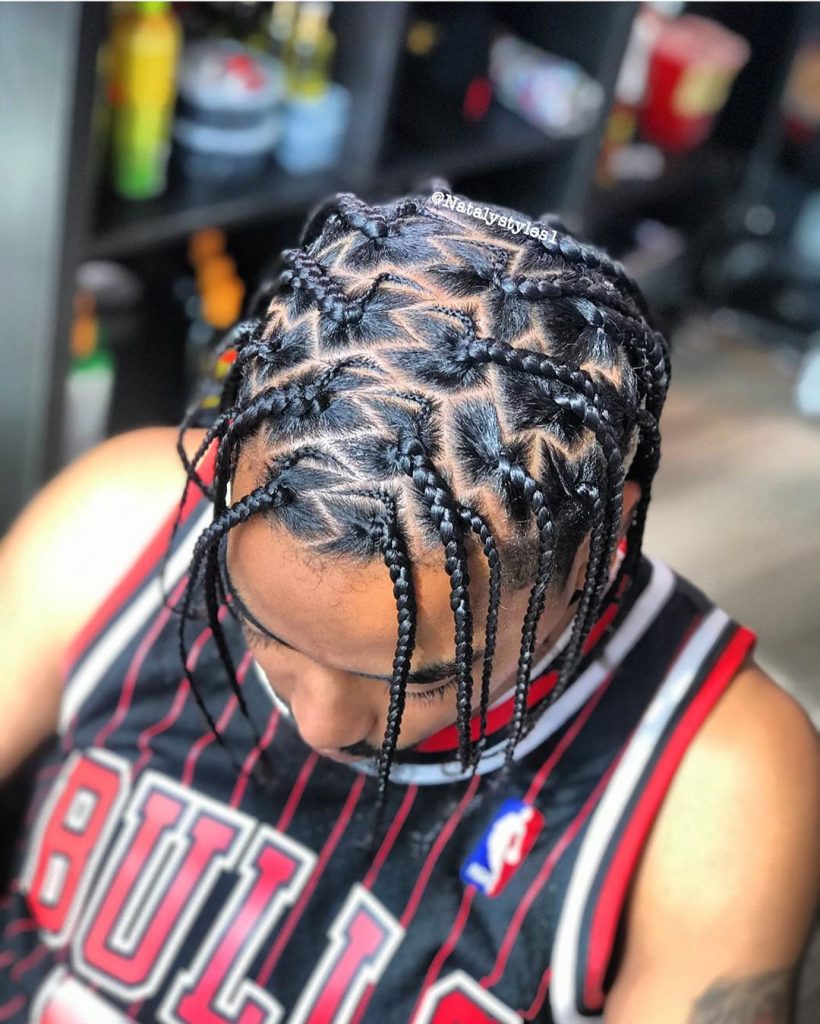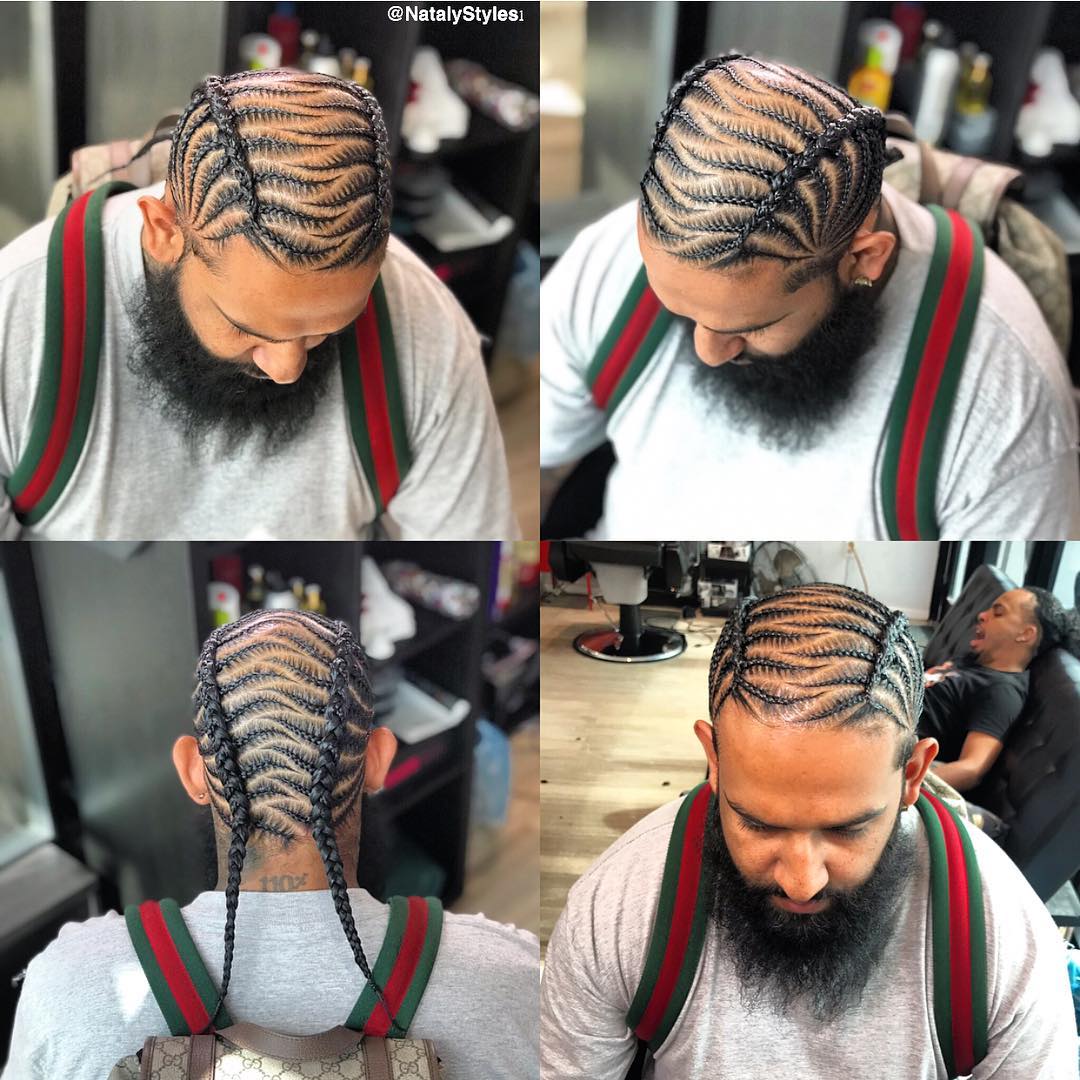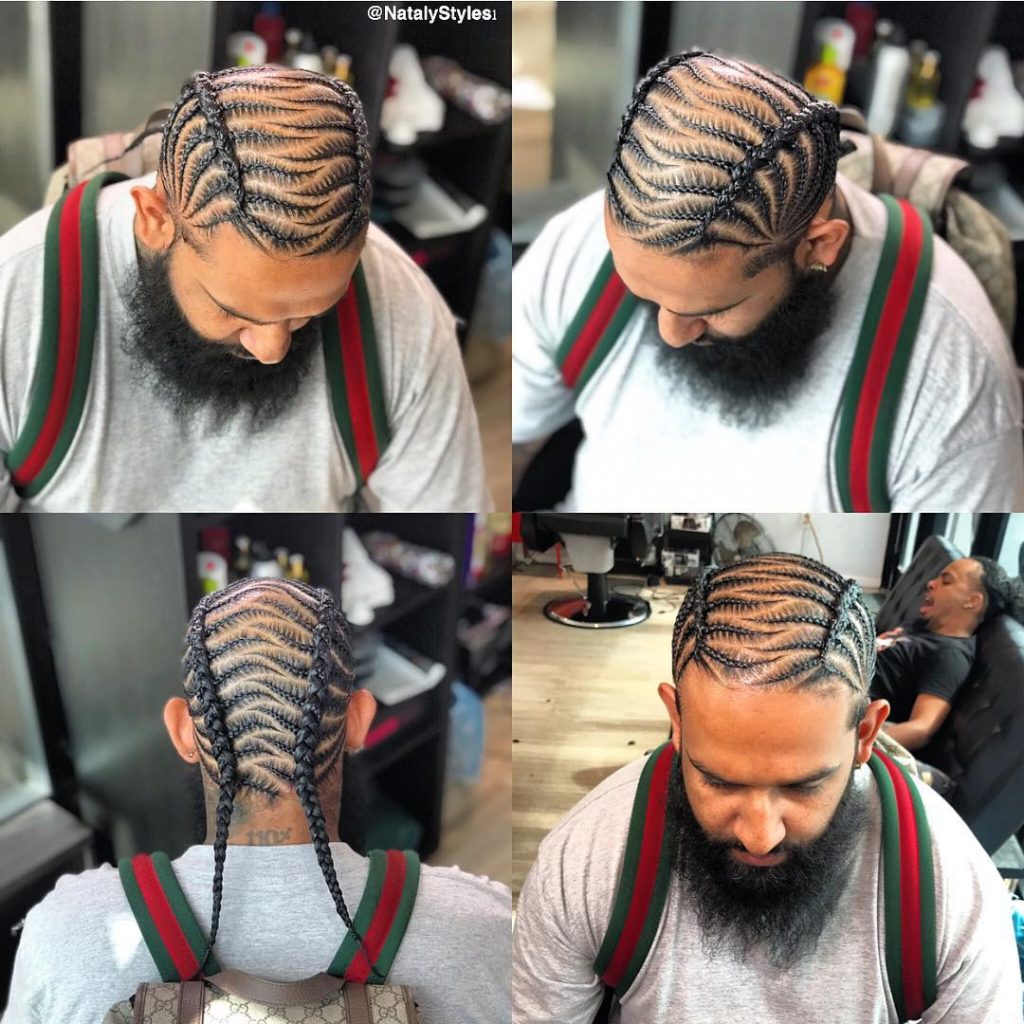 5. Man Bun Braids
Braid hairstyles for men tend to be for long hair. If you don't want all that length hanging loose, try one of these cool man bun braids.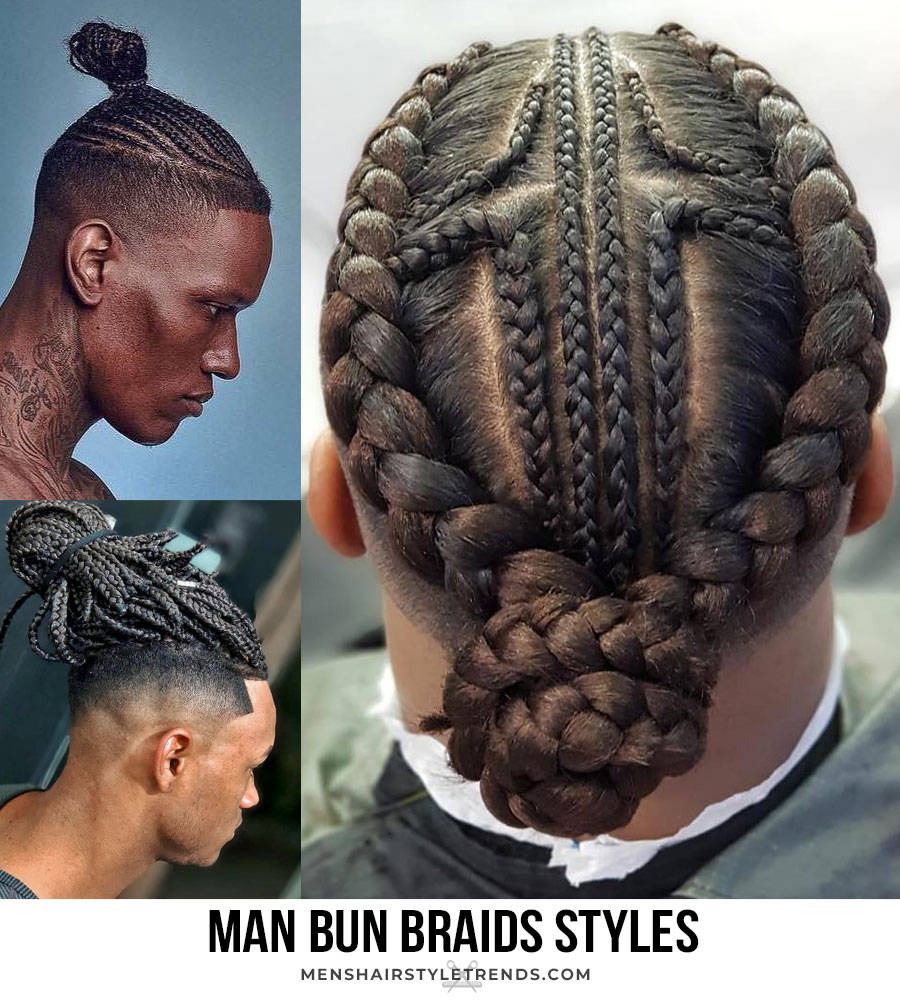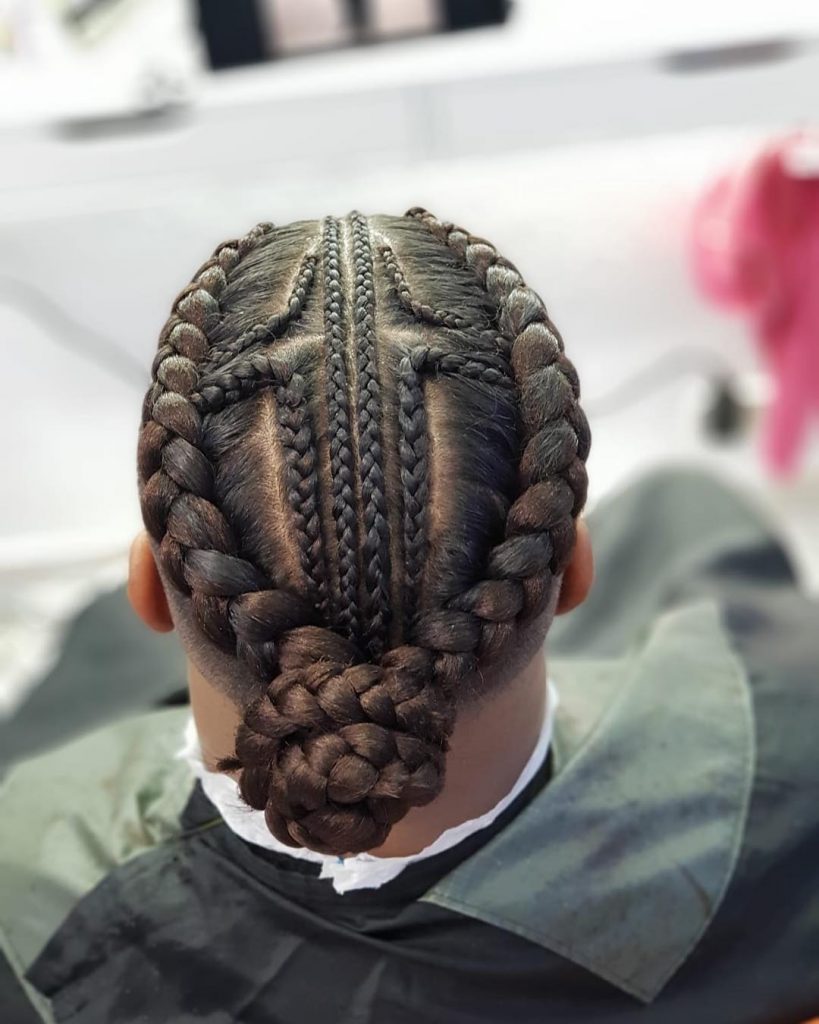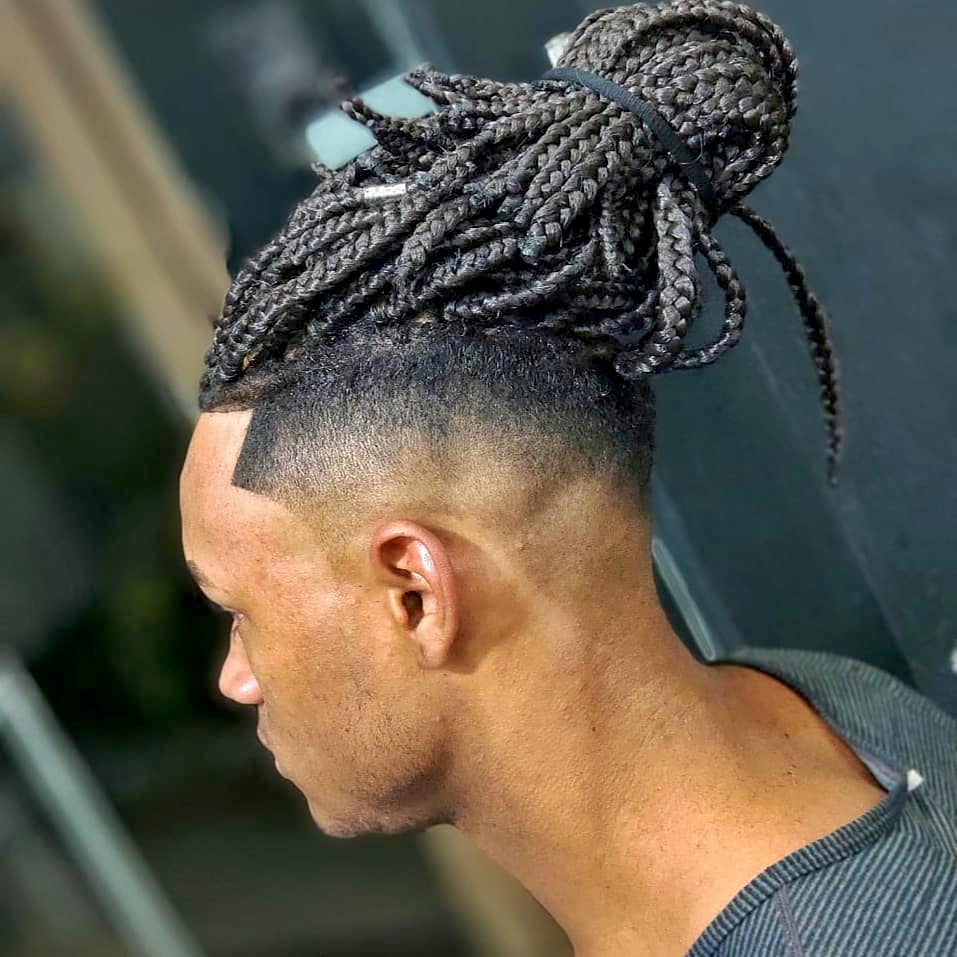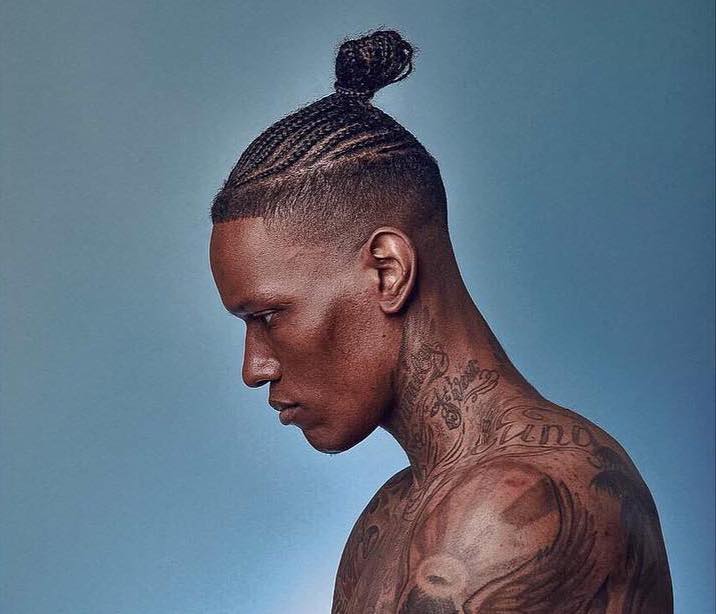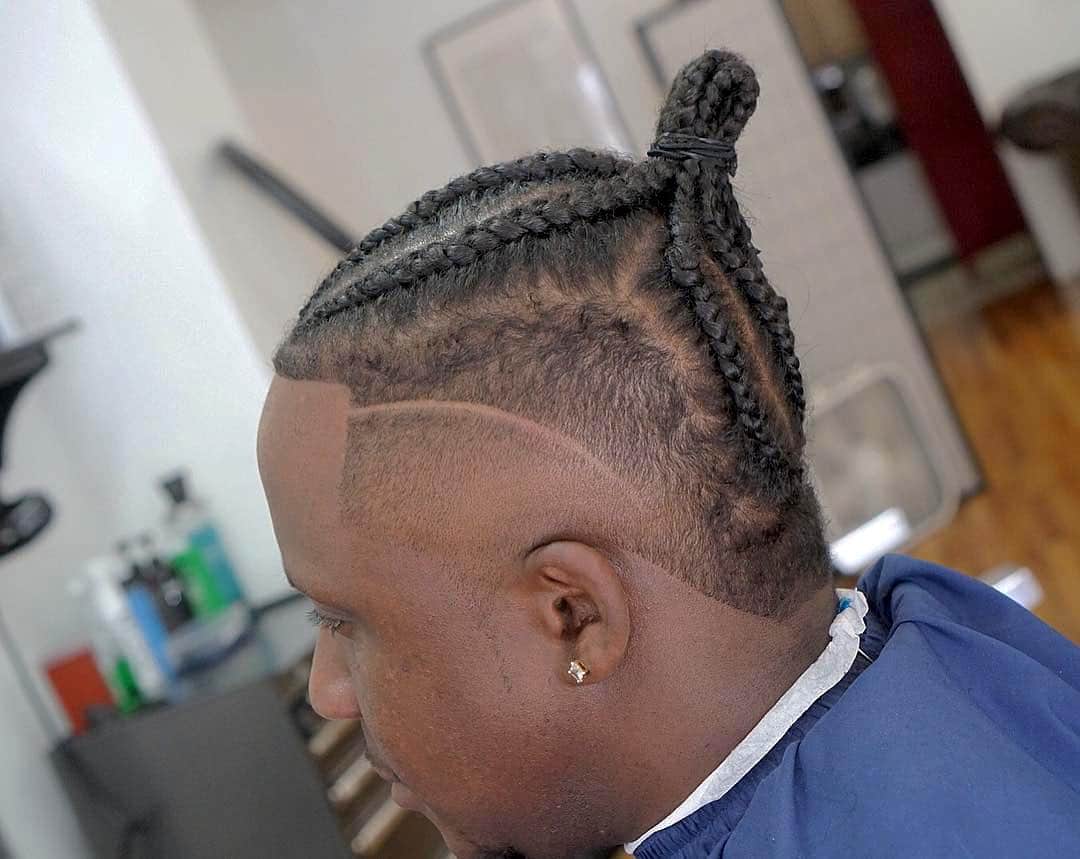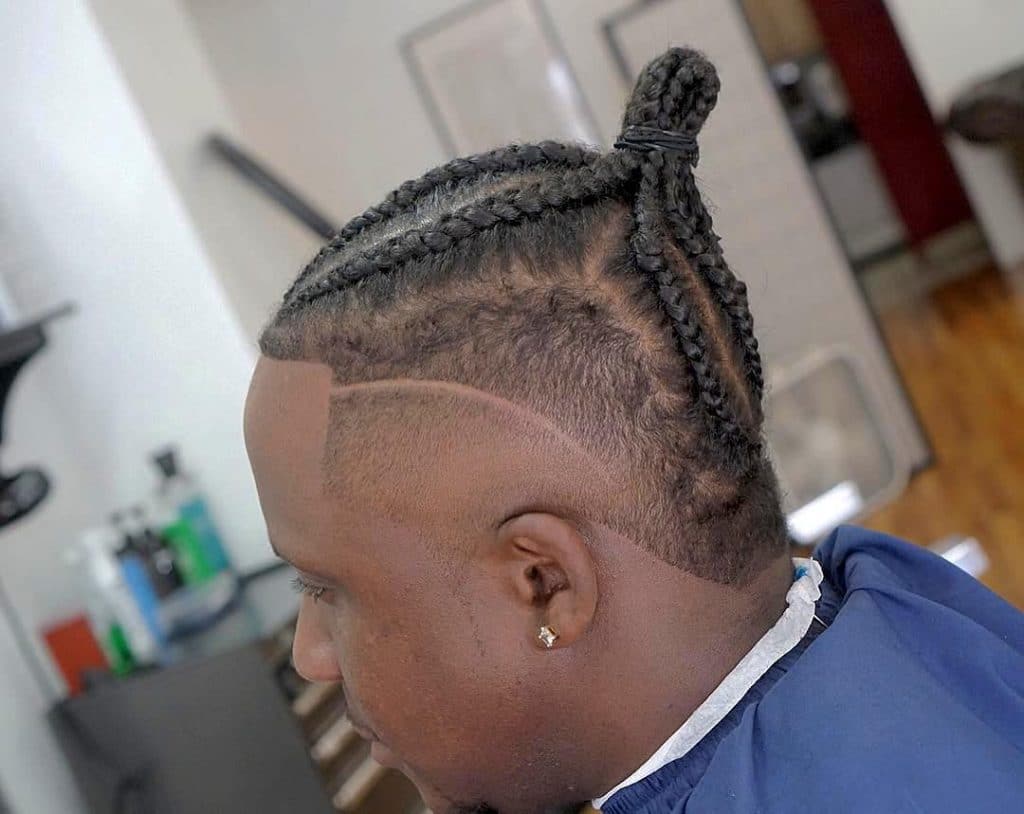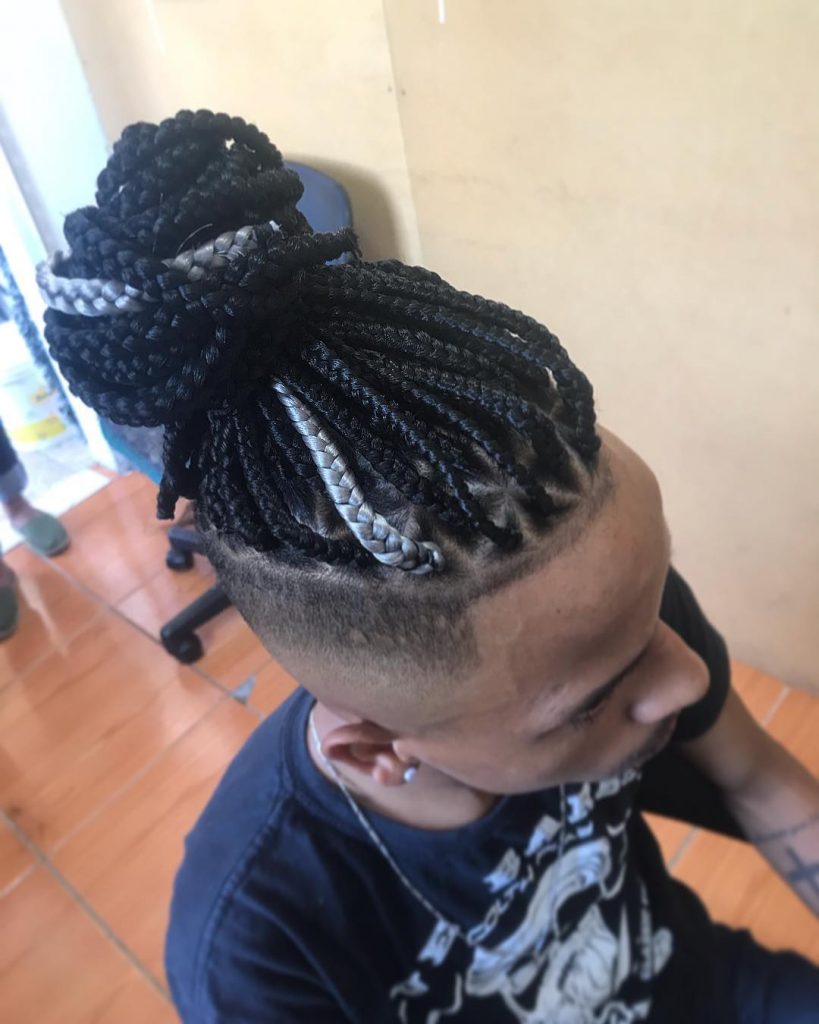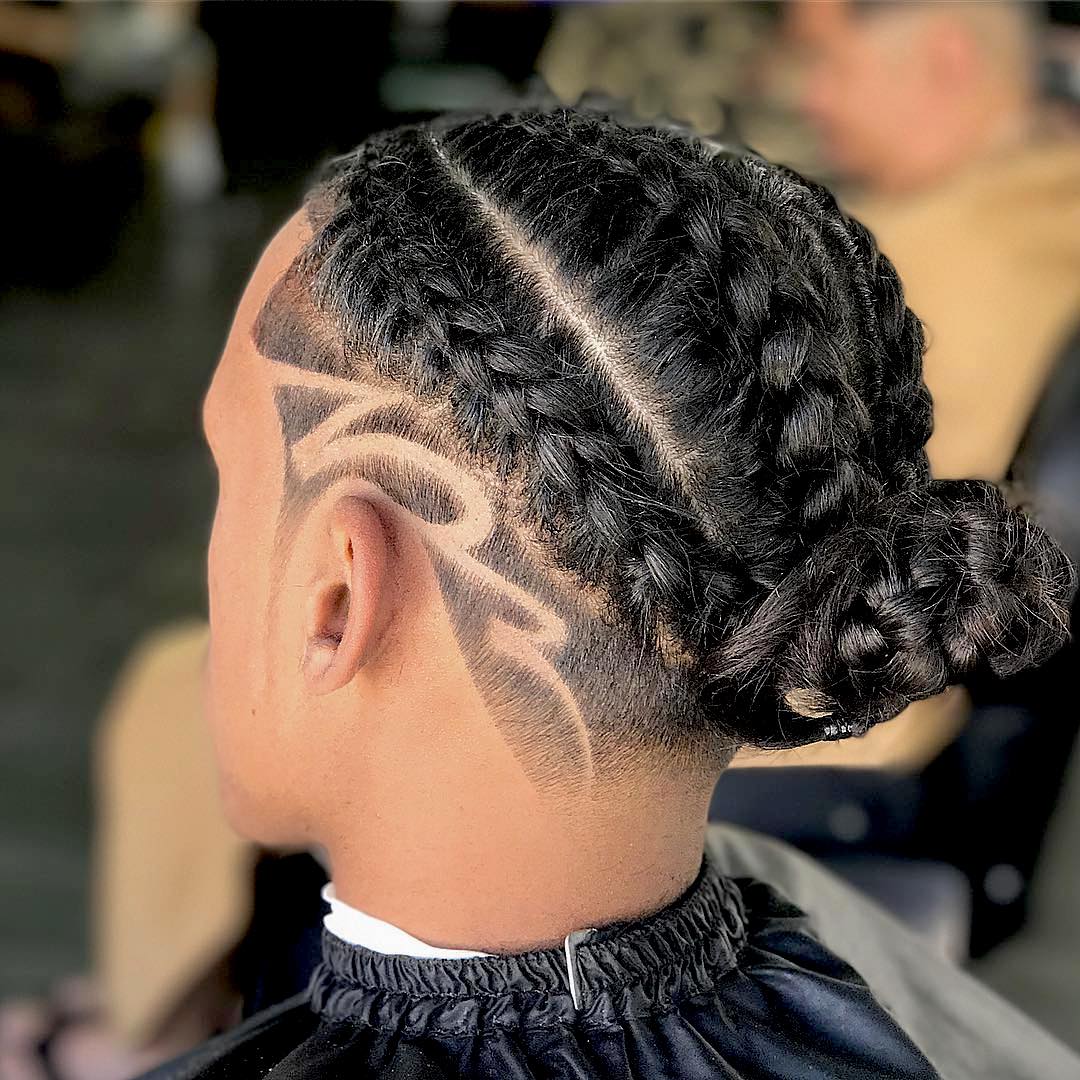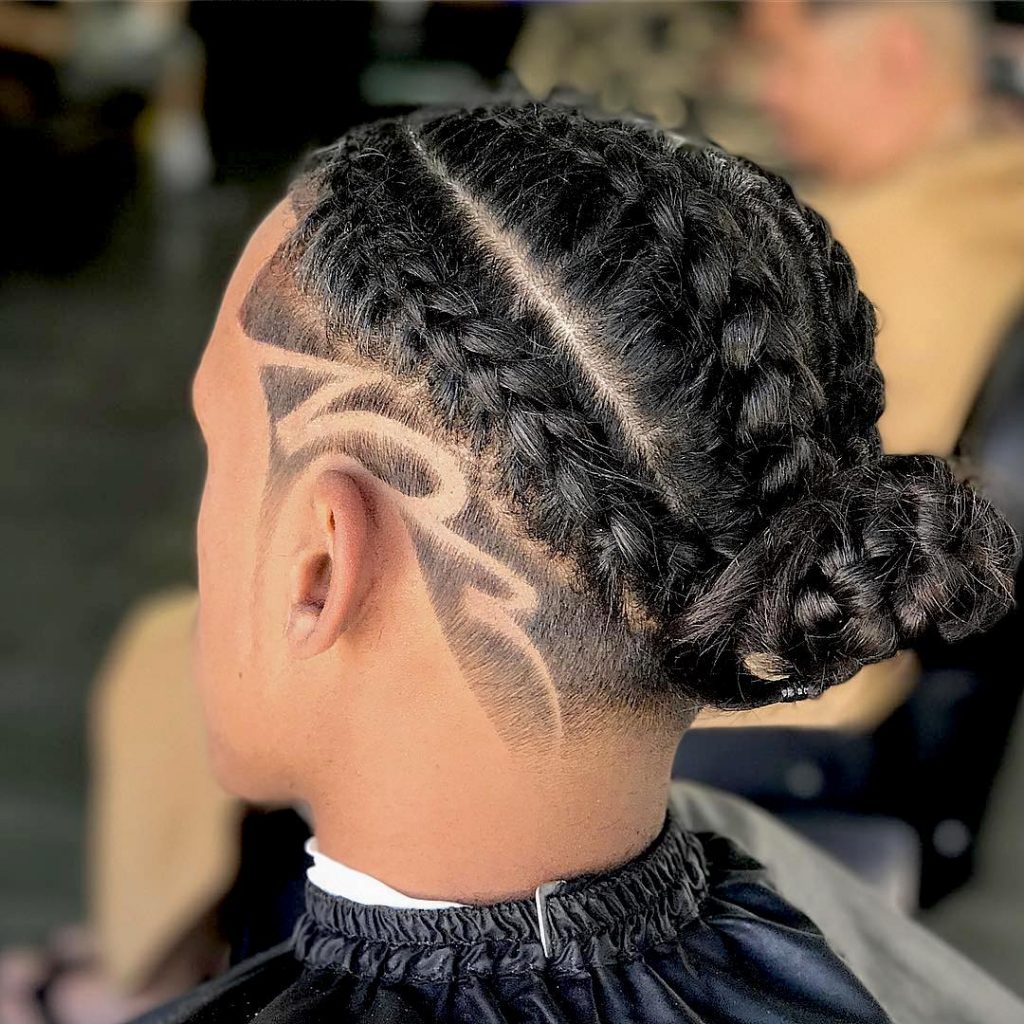 6. Braided Dreads Hairstyles for Men
This cool look combines two hairstyles into one. Fine dreadlocks or microdreads can be braided to tie hair back and add another layer of texture. Braided dread styles work for shorter as well as long hair.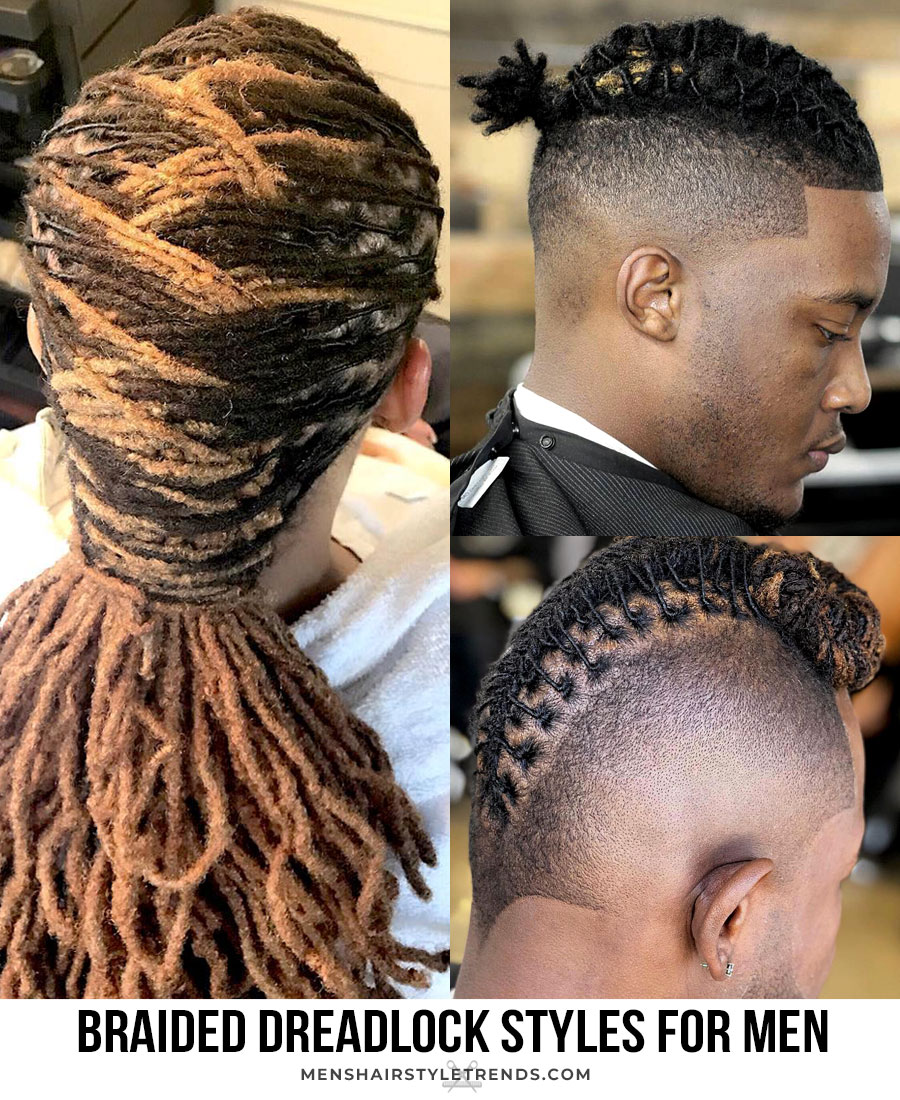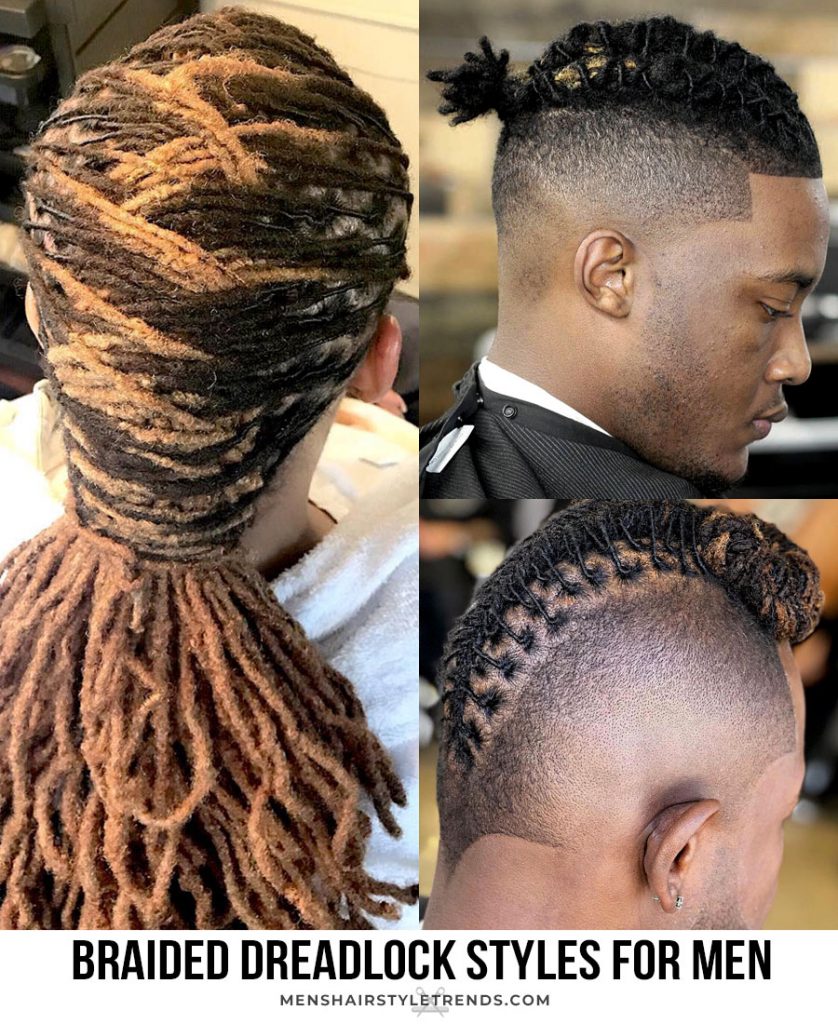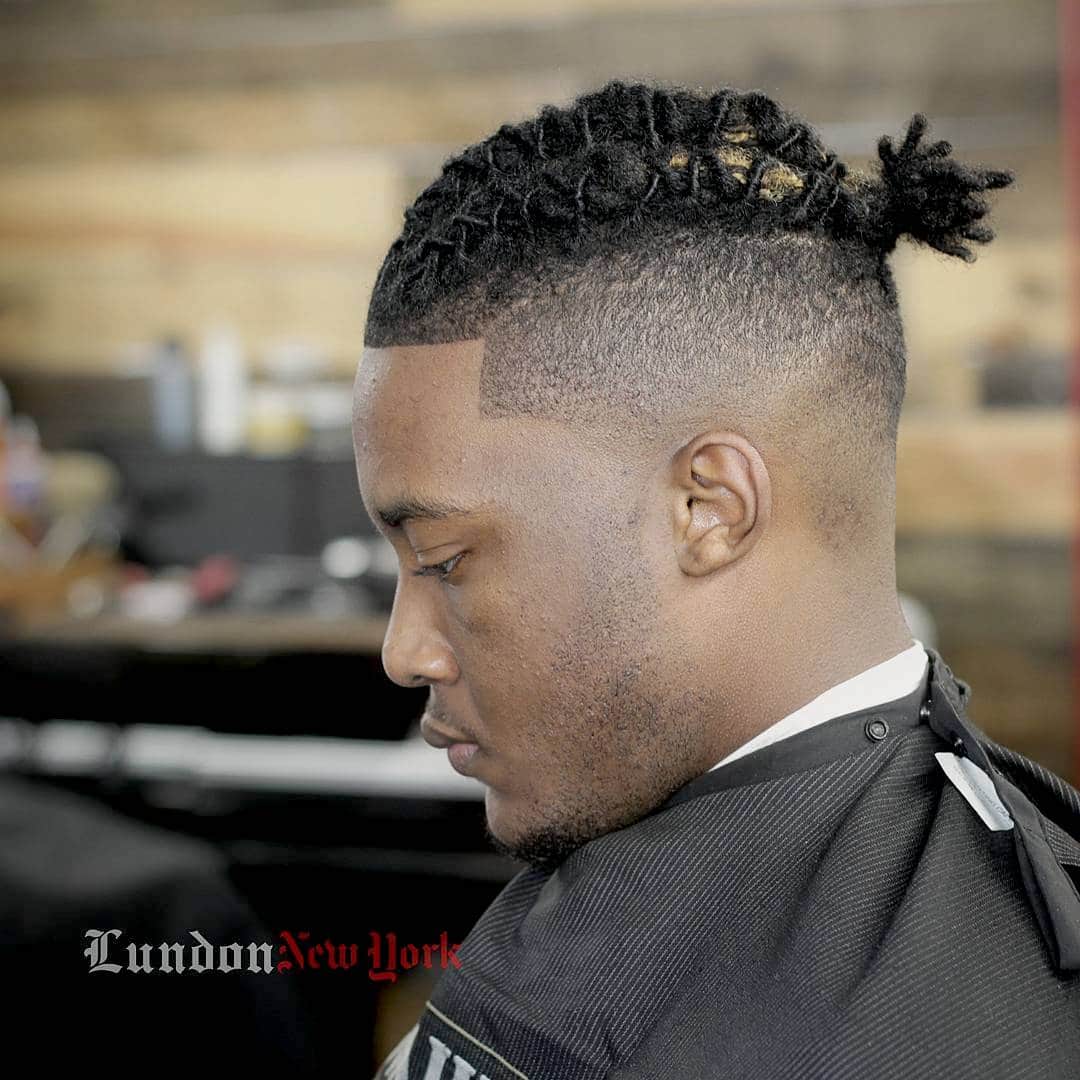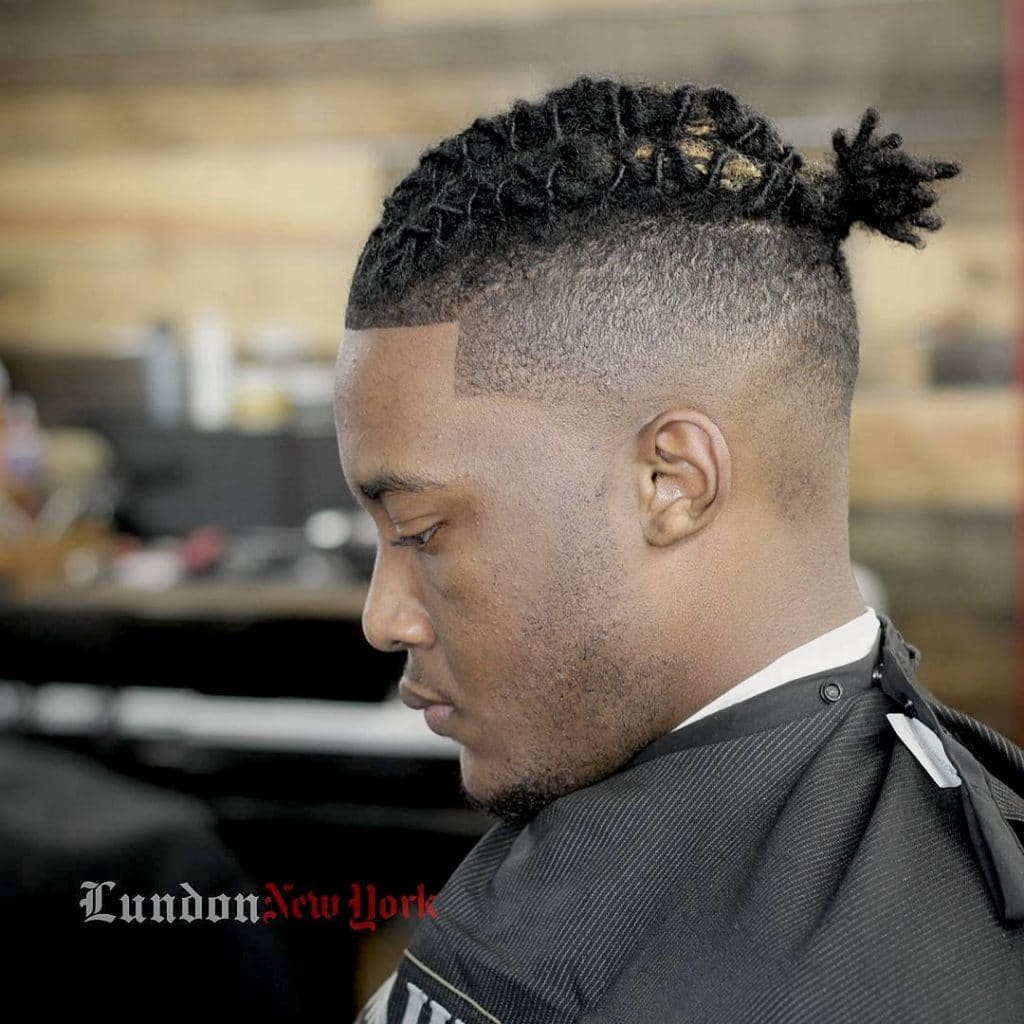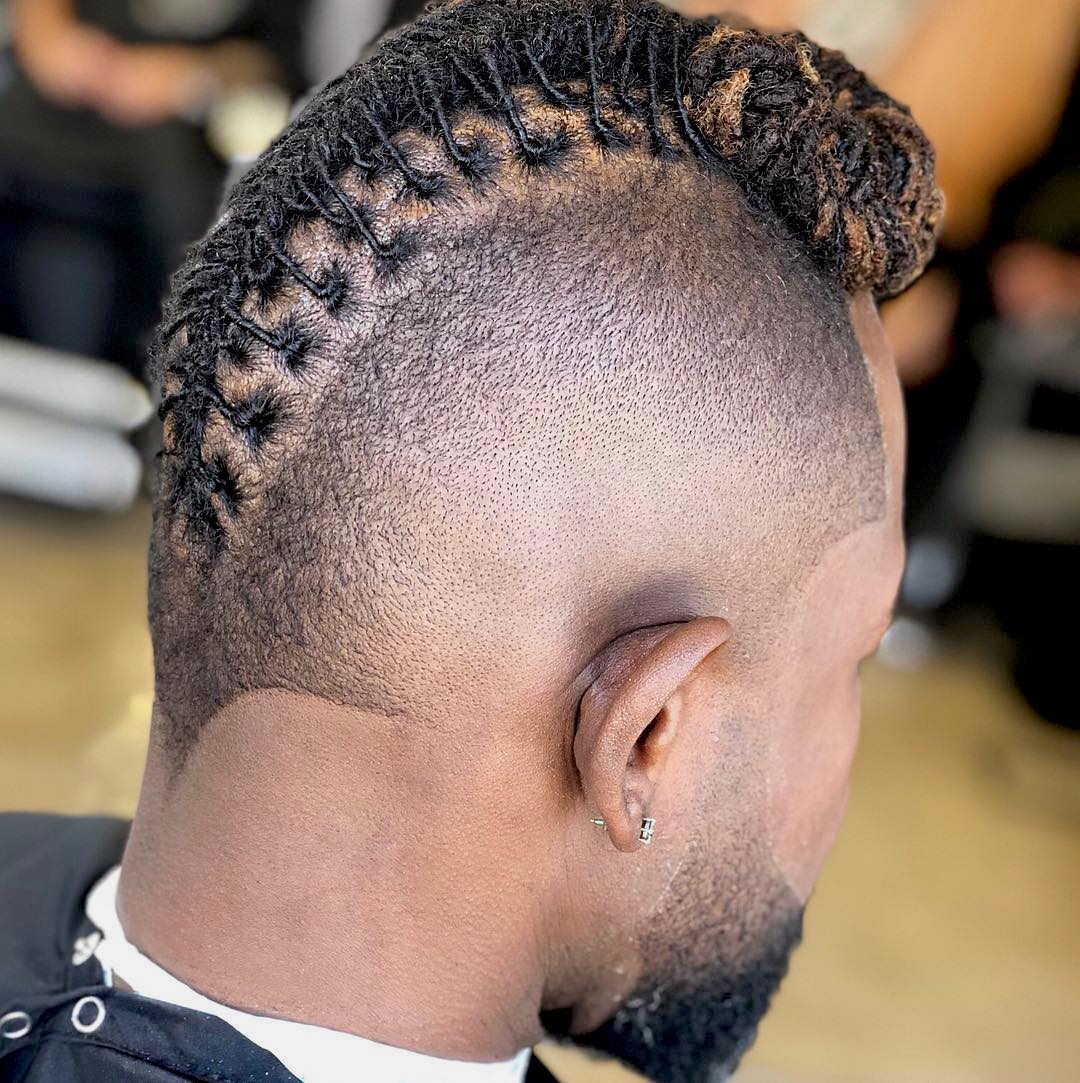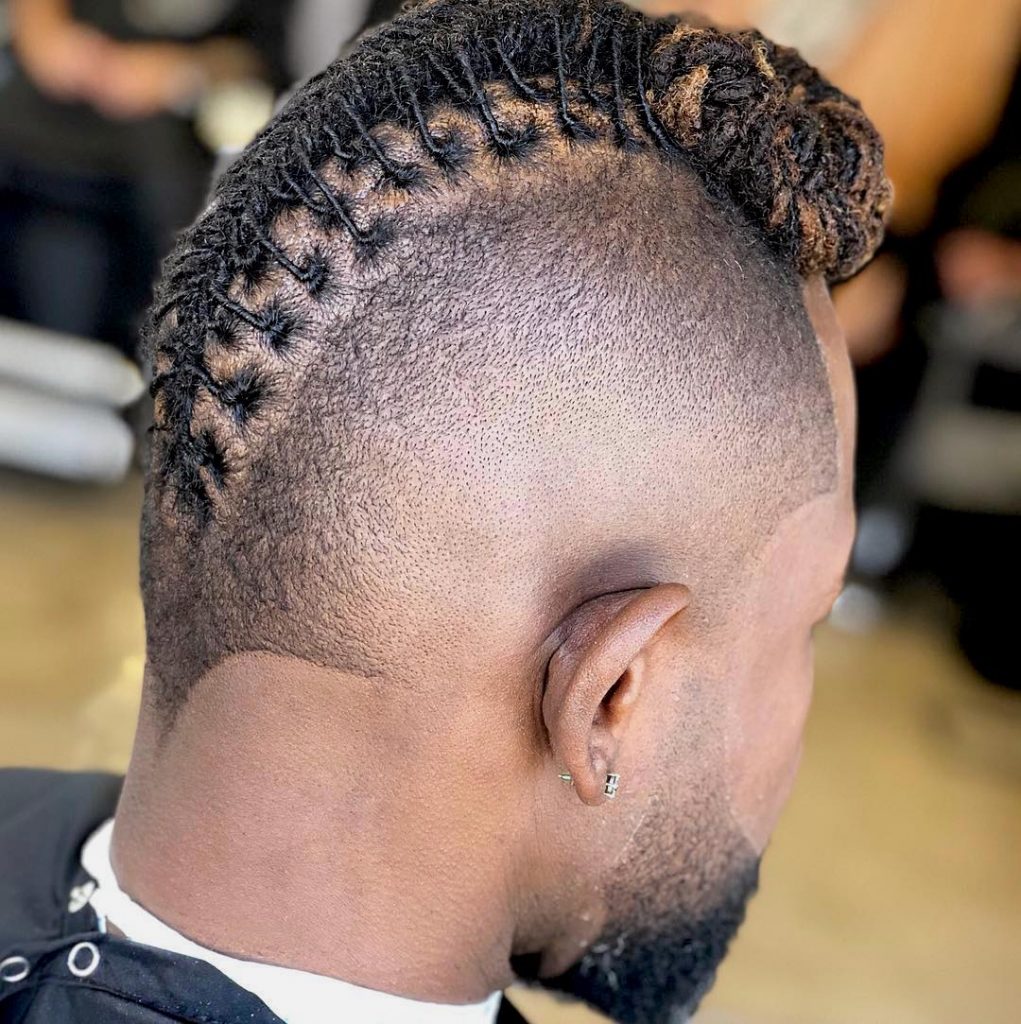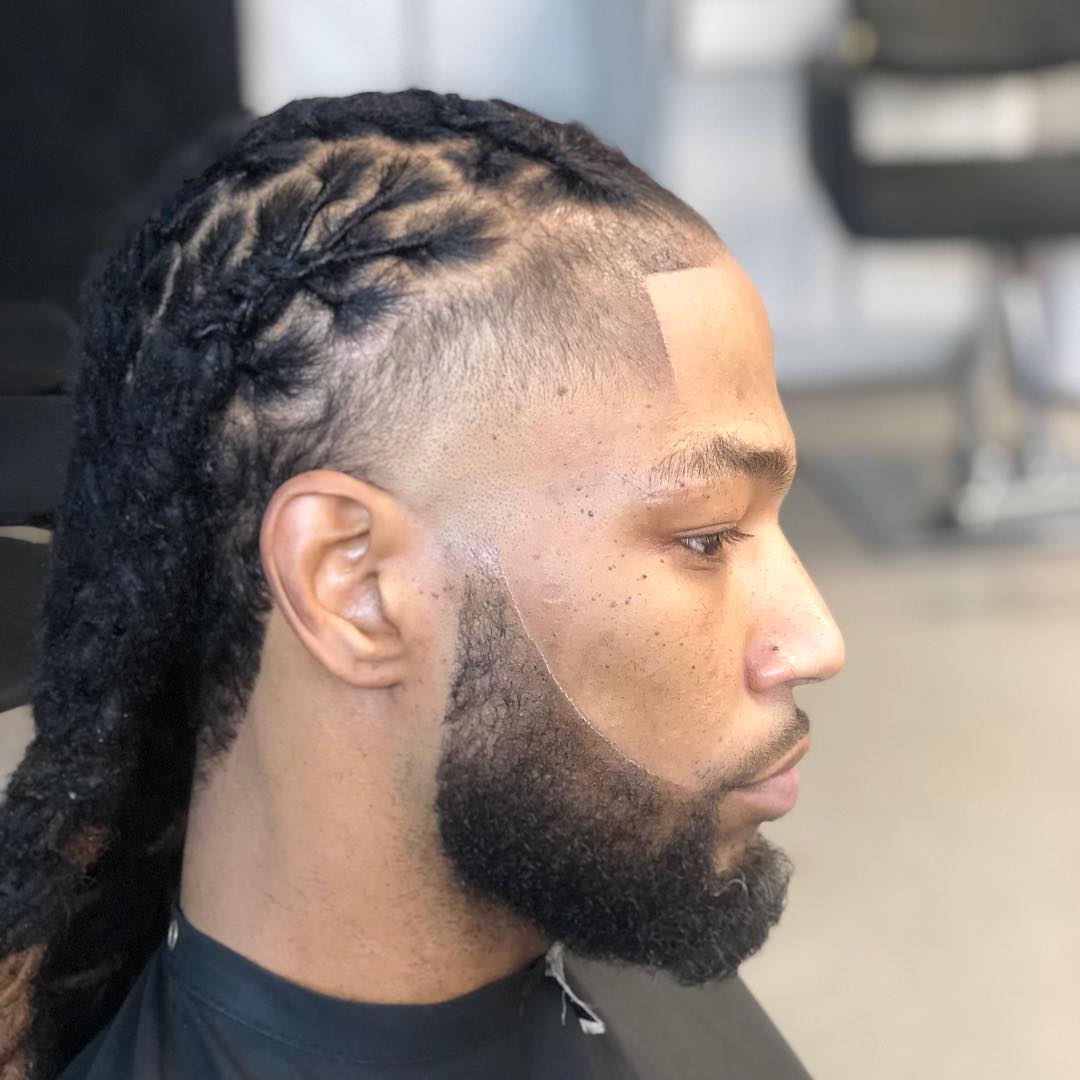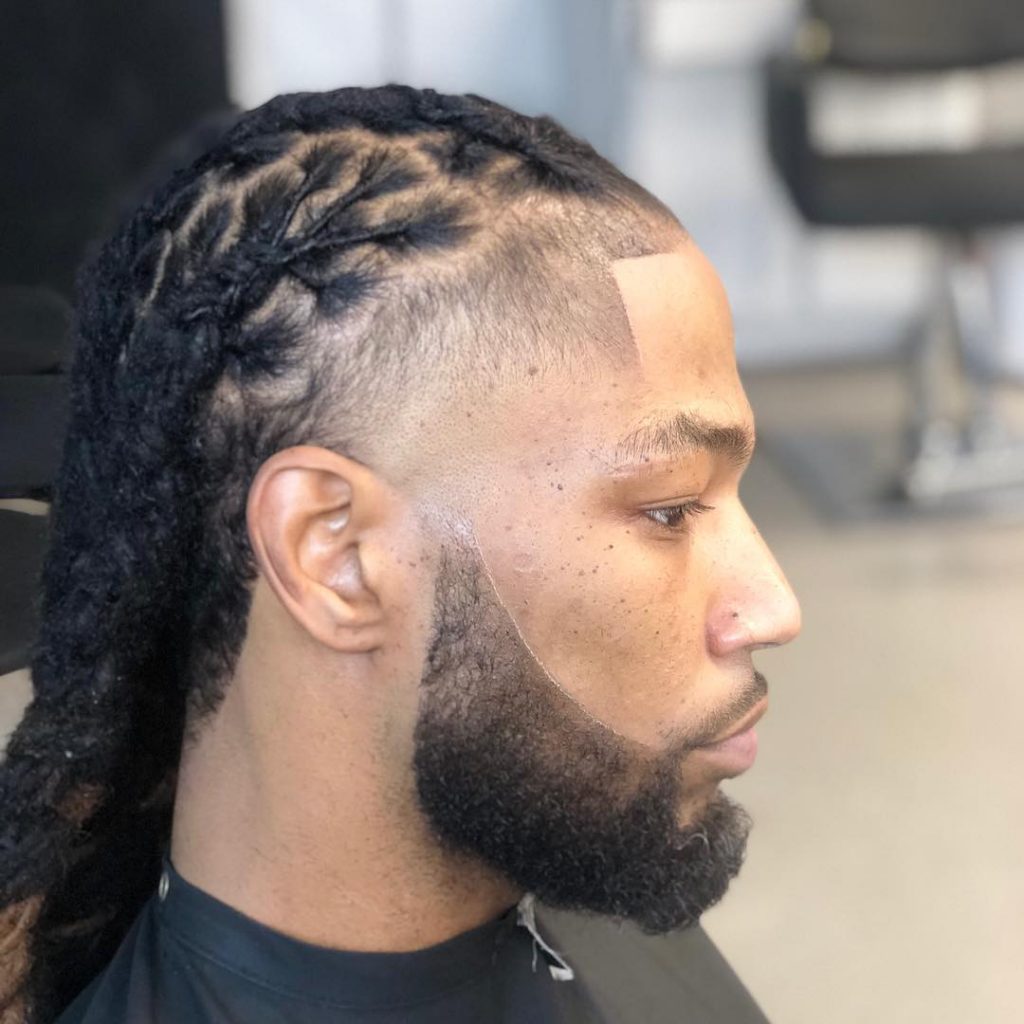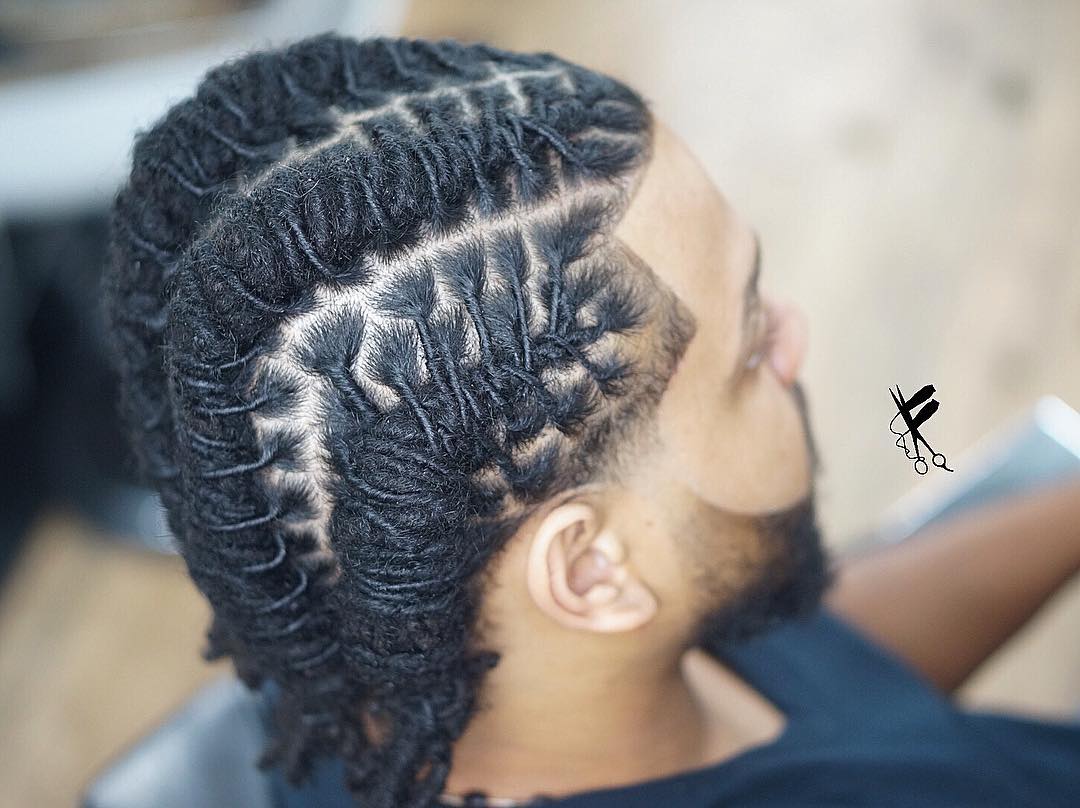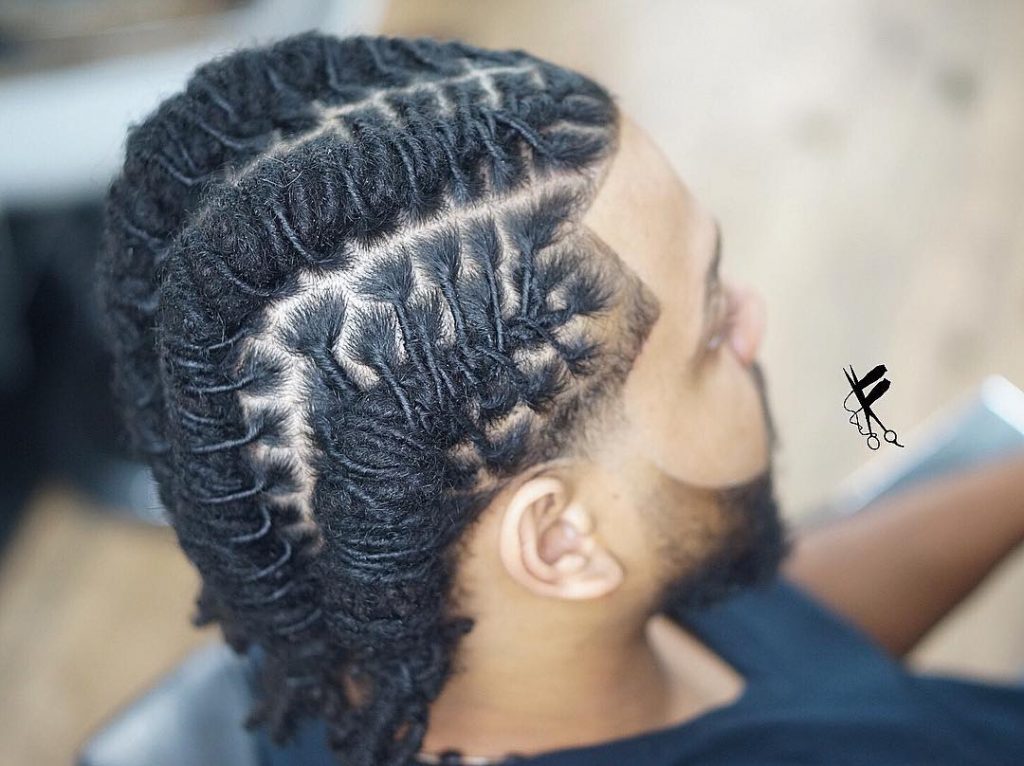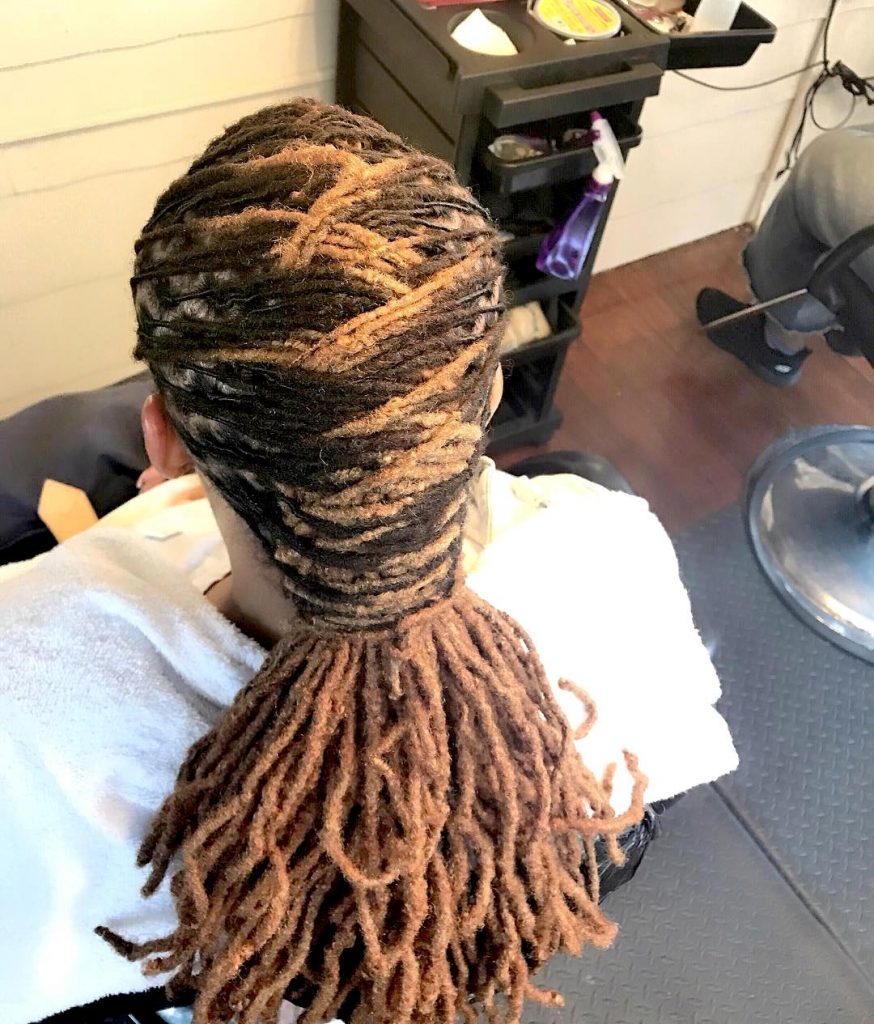 7. Cool Braids for Men
These are some standout ways to wear braids for men.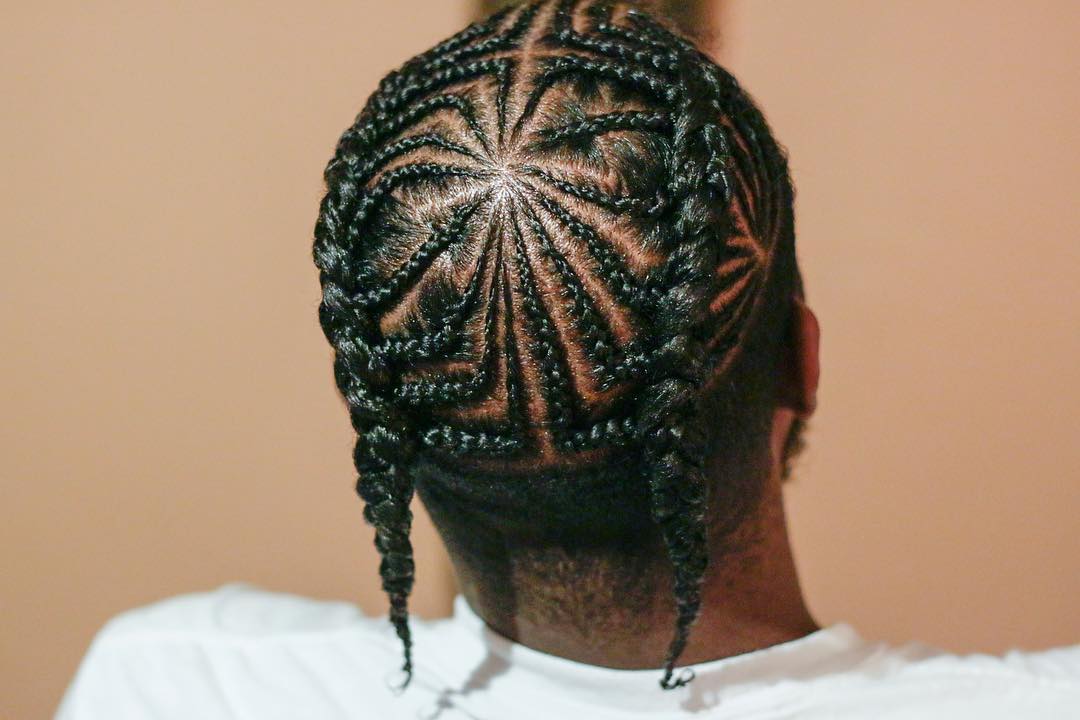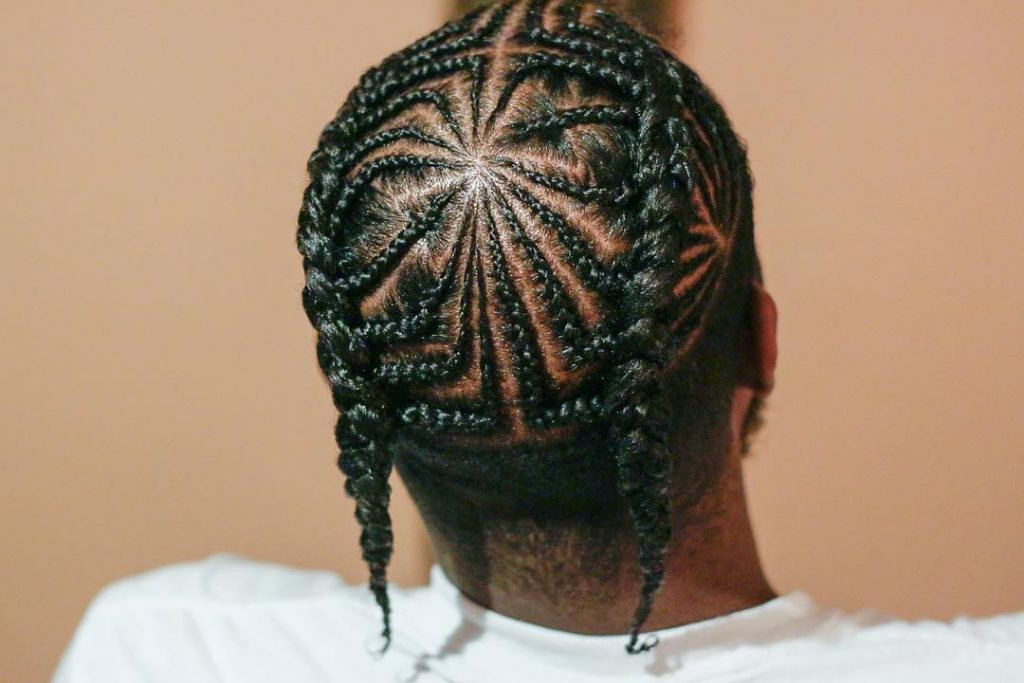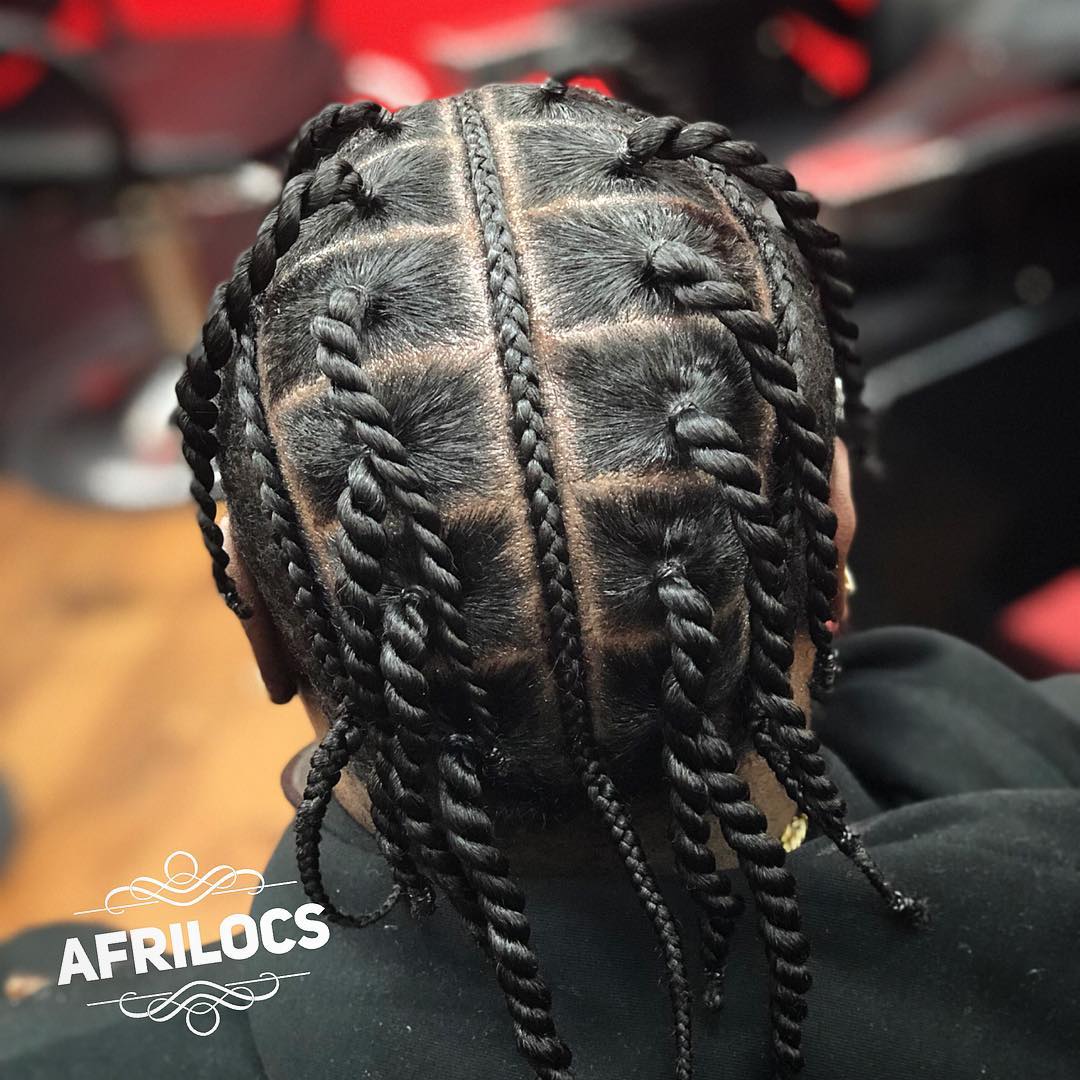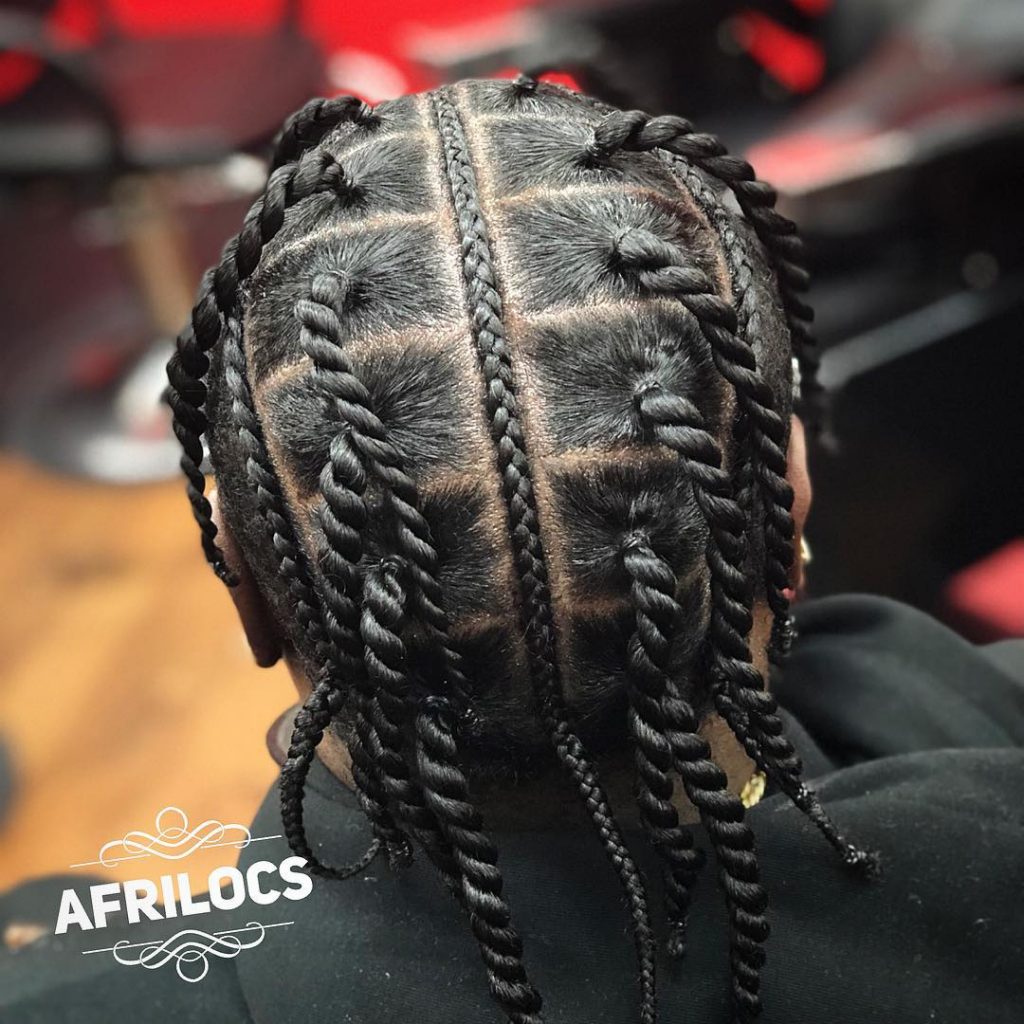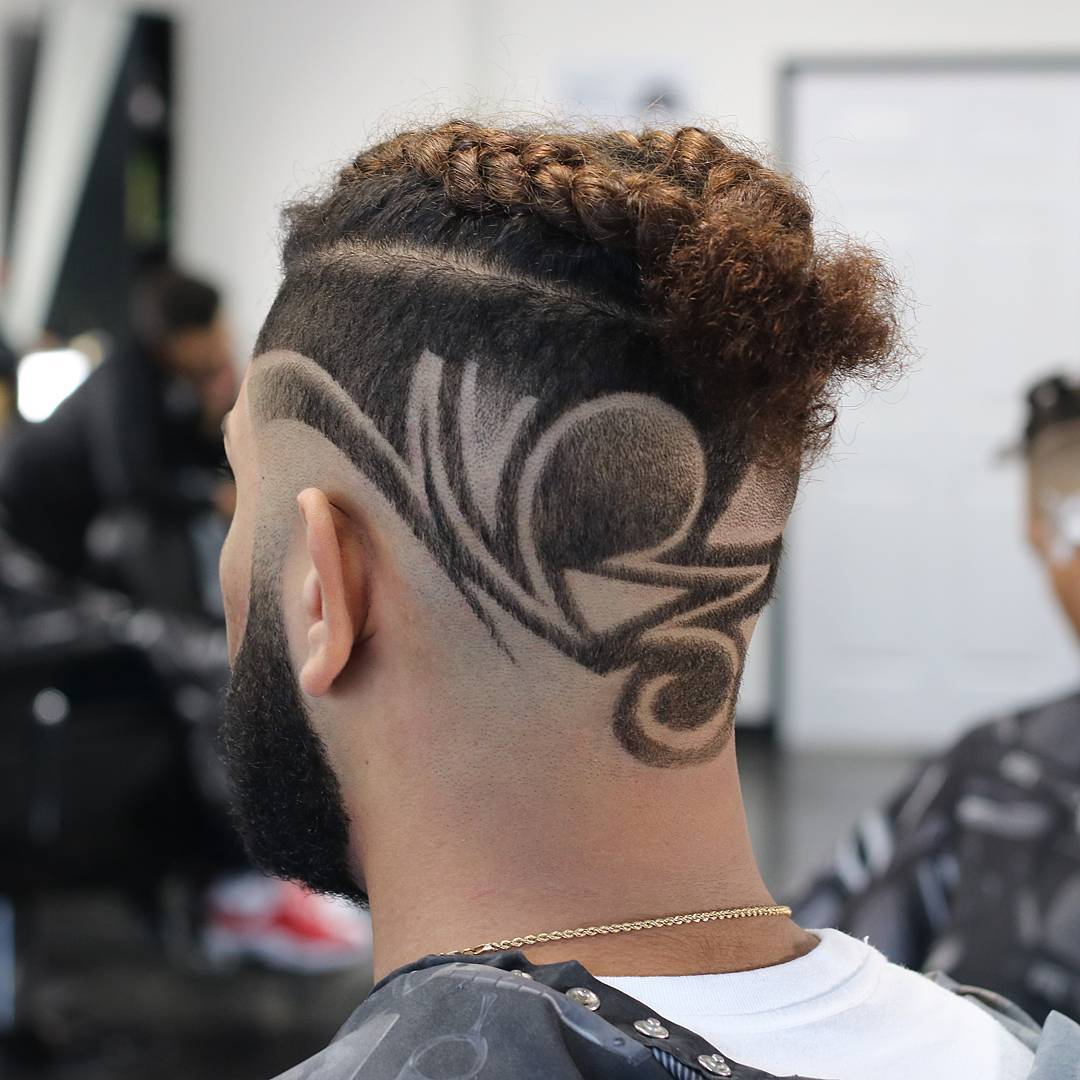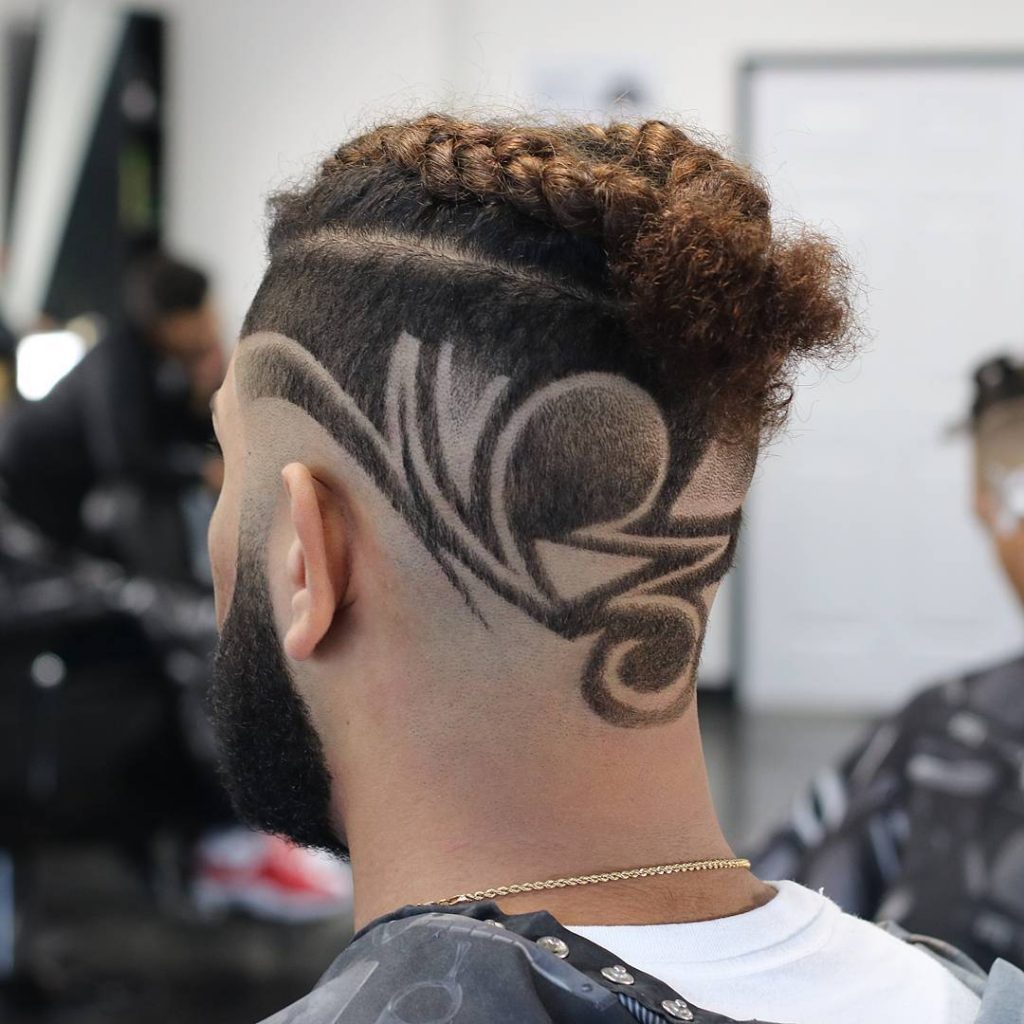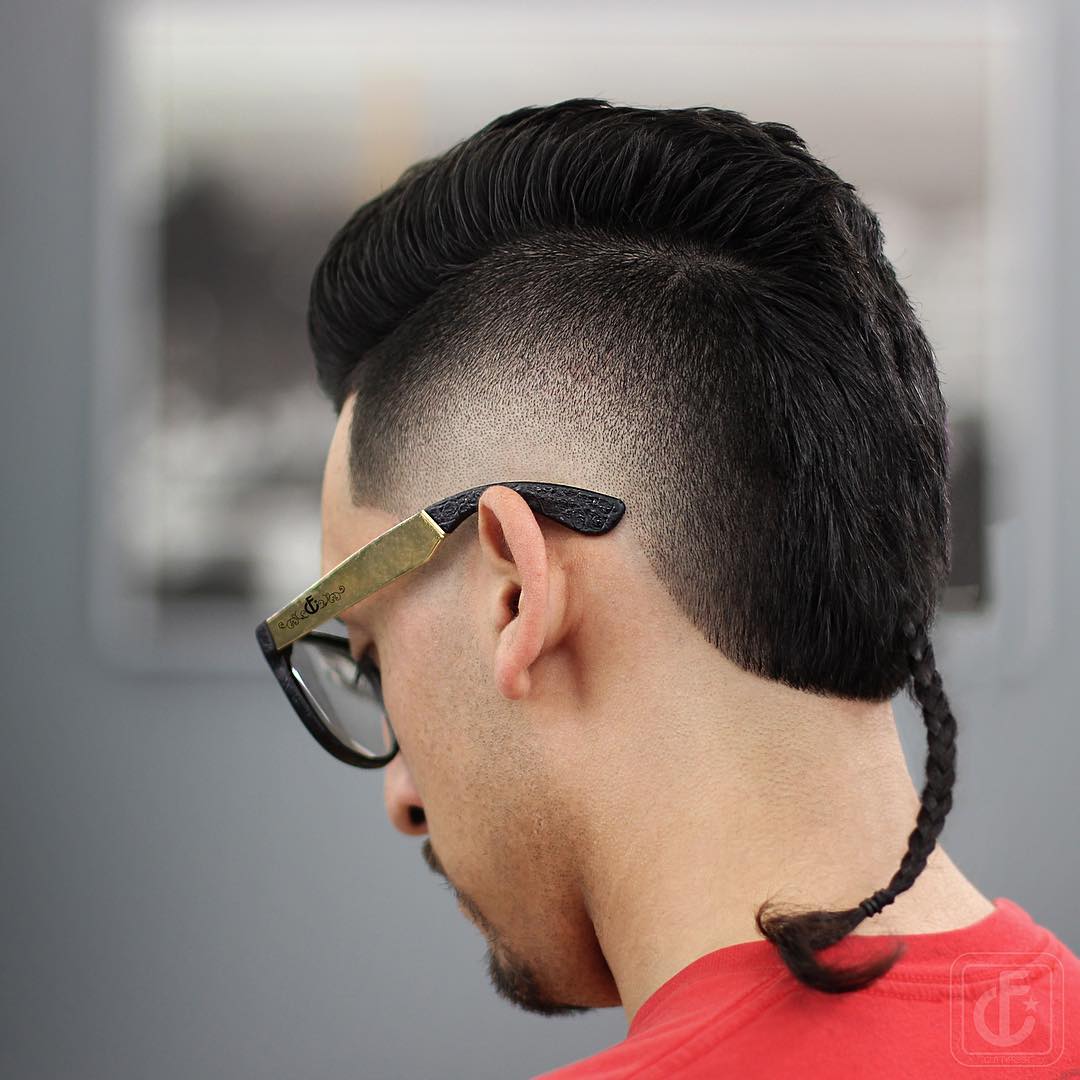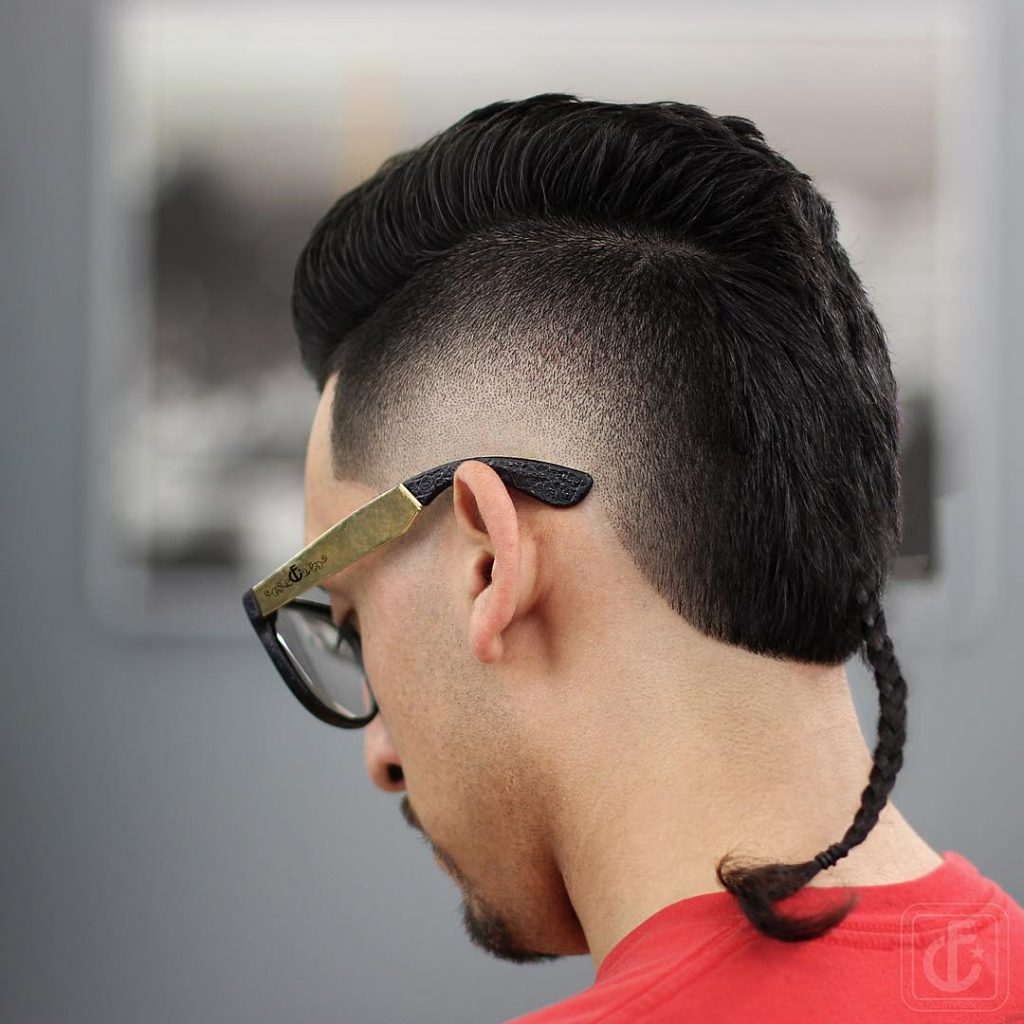 This post may contain affiliate links. Please read our disclosure for more info.