Fade haircuts are one of the most popular men's hairstyles because they look great and make hair easier to style. A fade can be added to any type, length, or style of a men's haircut. Fade haircuts look great and are low maintenance, not counting barber visits for upkeep. In this guide, we will cover all types of fade haircuts that you can get.
First, what is a fade? A fade is a gradient of short hair to even shorter hair. The three main types of fade haircuts are low, medium, and high, referring to how much of the head is faded. A skin or bald fade shaves hair down to the skin. A drop fade drops down with neckline instead of cutting straight across.
Fades come in other shapes too. The burst fade looks like a sunburst behind the ear. A taper fade buzzes the temples and neckline. A temple fade removes hair at the sideburn.
Hard to imagine? We've got pictures of all the types of fade haircuts. You can mix and match different types of fades with different hairstyles to create your own unique look.

Types of Low Fade Haircuts
Low fades are cut close to the neckline.
1. Low Shadow Fade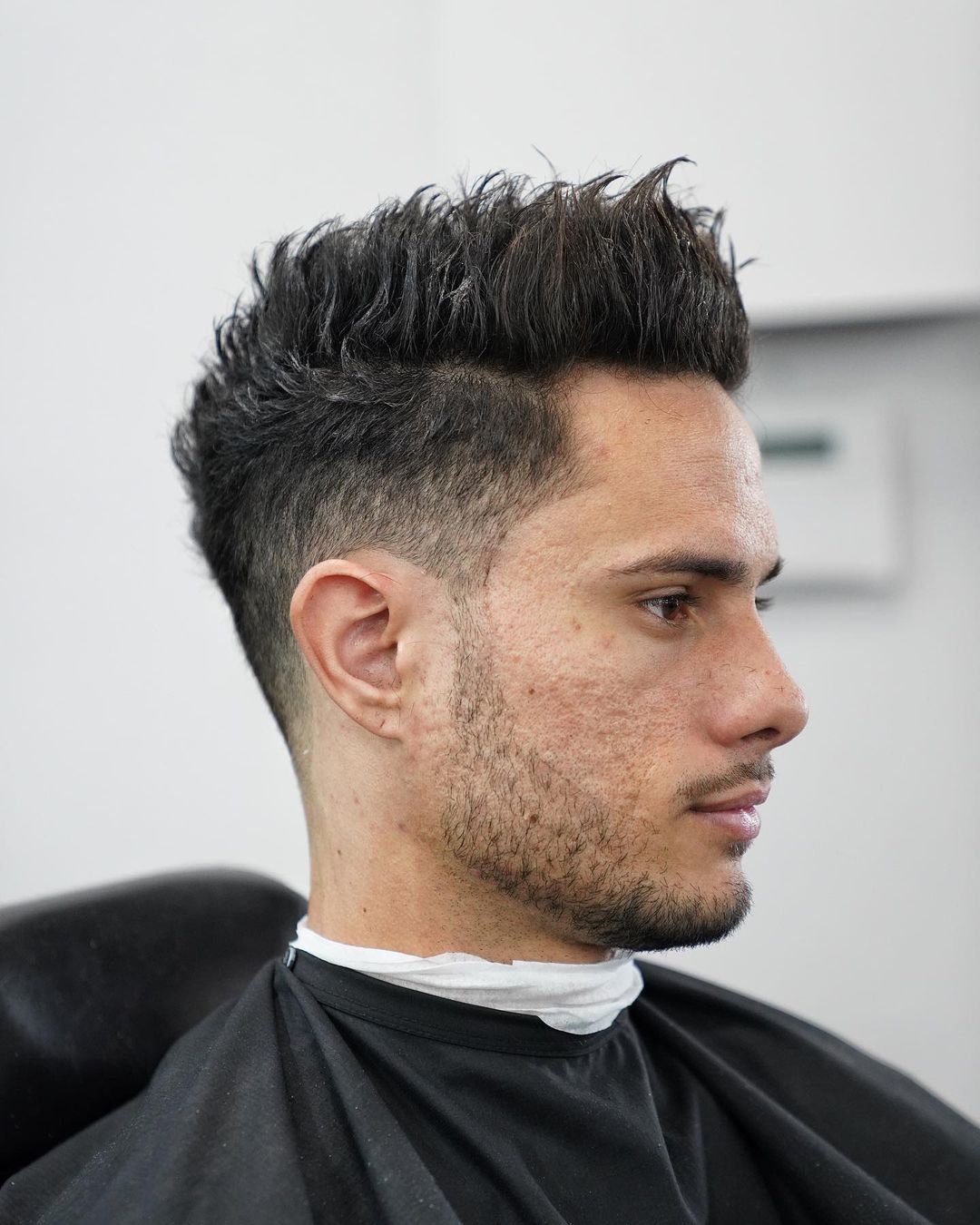 This cut and fade is short, but not too short. The shadow fade is the same length as parts of the beard for a cohesive look.
2. Very Low Fade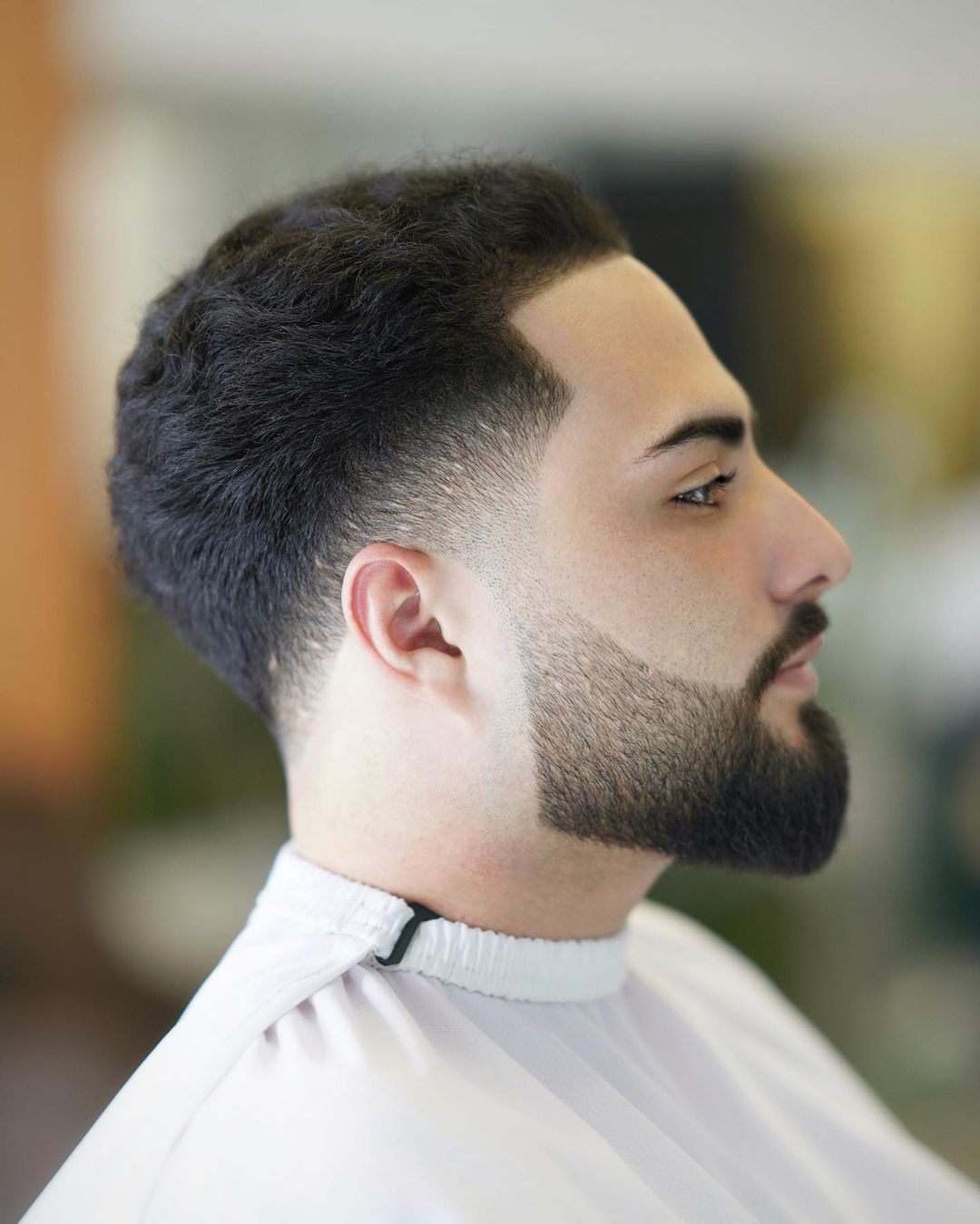 This low fade raises the the neckline up a little bit and cuts out the sideburn. It's a clean and fresh way to wear thick hair and full beards.
3. The Lowest Fade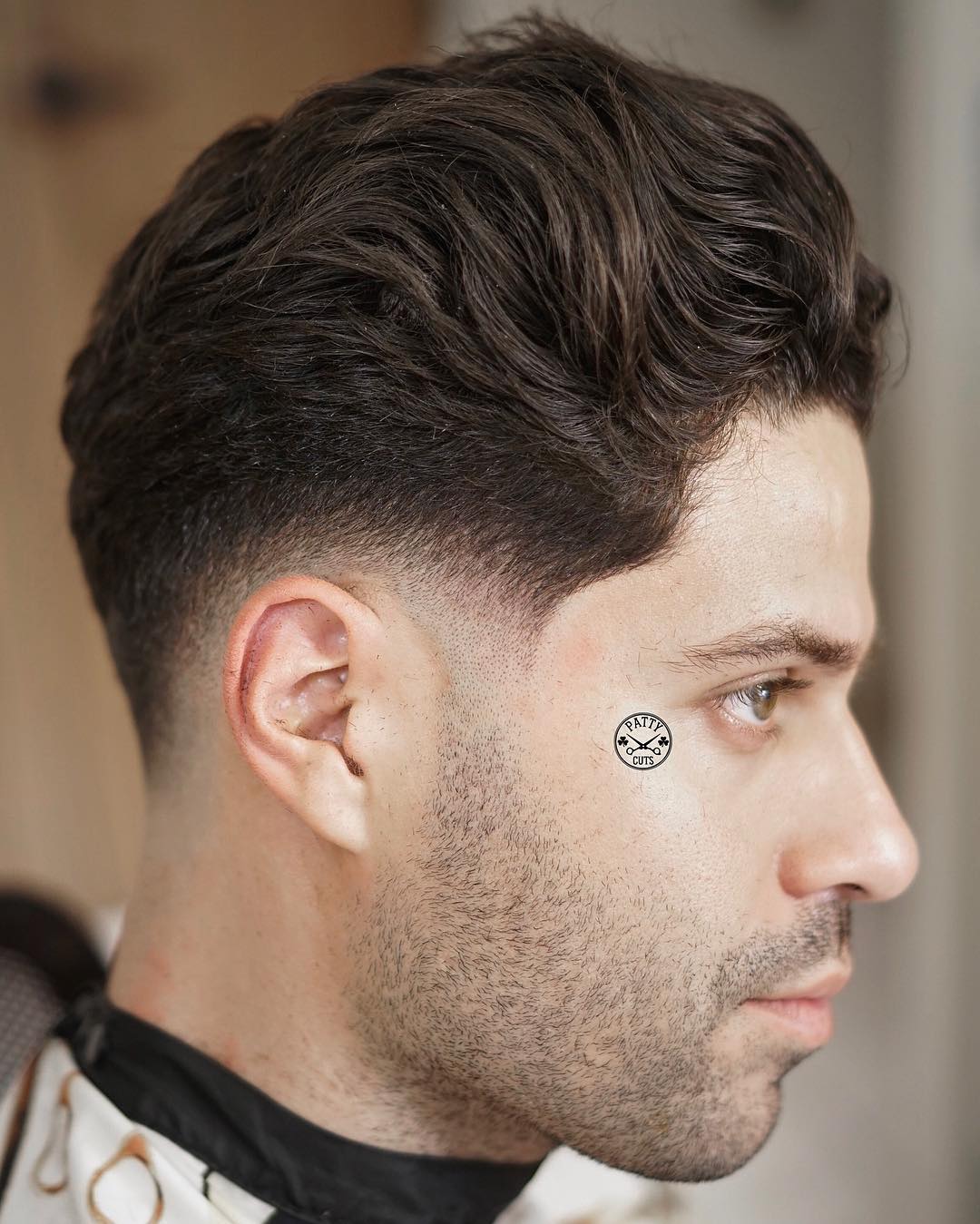 How long can Pat Regan go? This fade is about as low as it goes with a touch more taken off at the temples.
4. Low Fade Undercut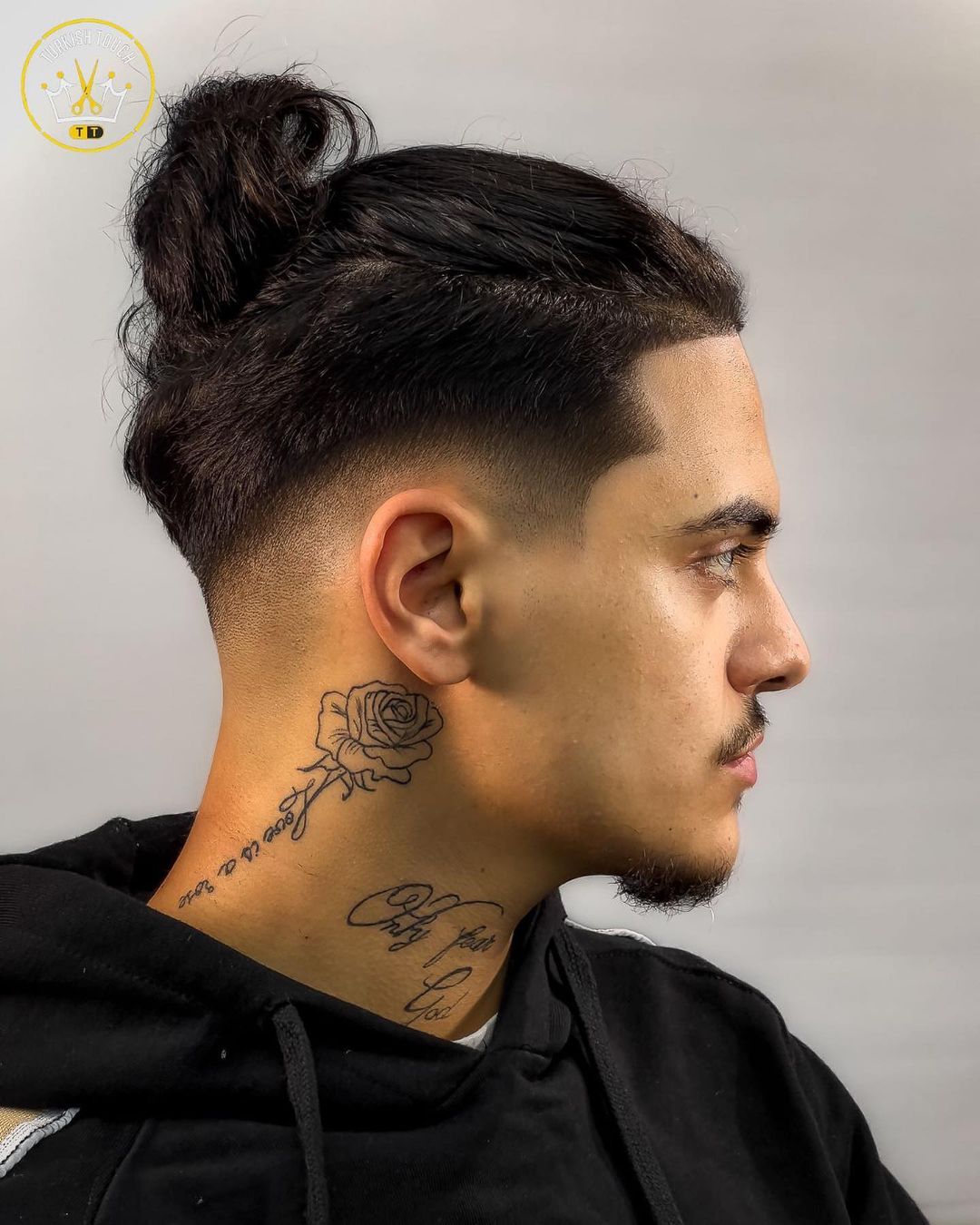 The always popular undercut that keeps a section of hair long and the rest short. This undercut is high while the fade is low. It is a great way to lighten up thick hair and keep cool in the summer.
5. Blurry Buzz Fade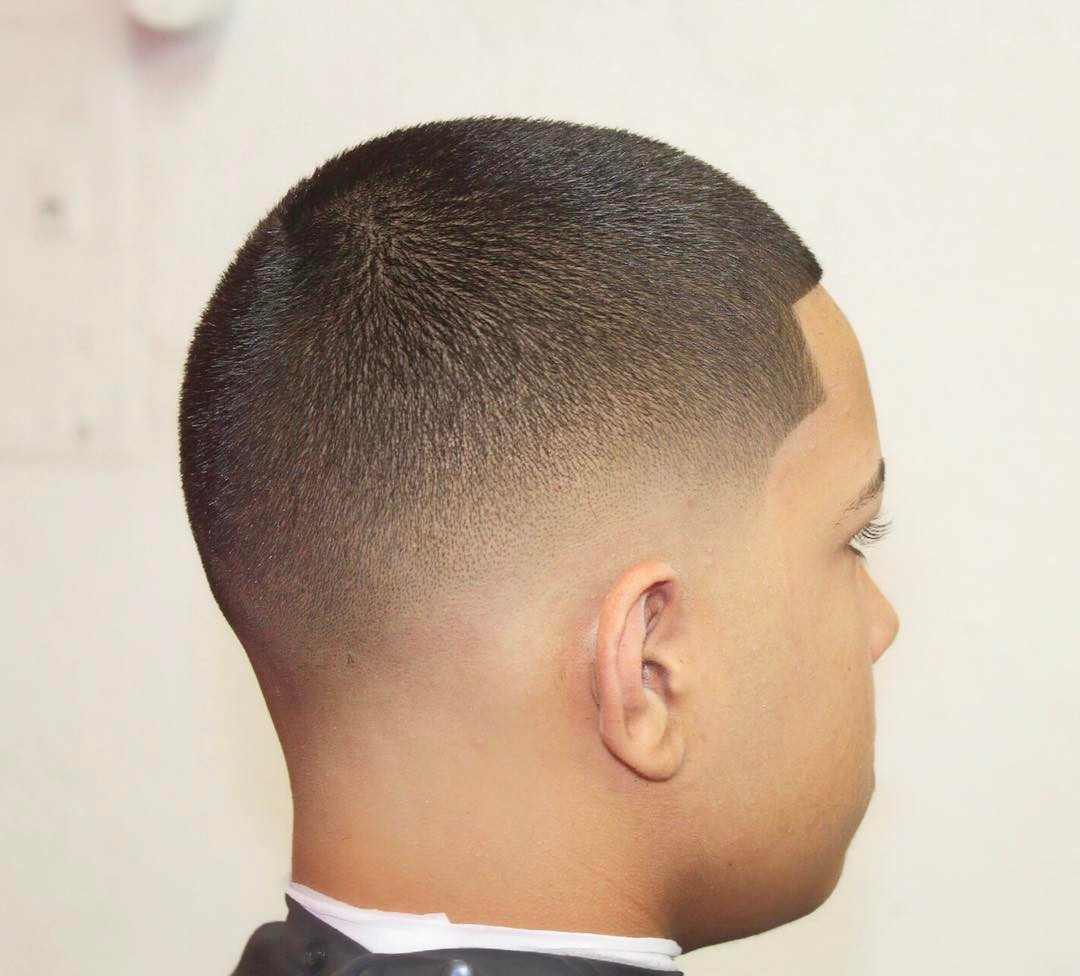 You've got to keep your clippers sharp to cut hair this short and precise.
Types of Medium Fades
Not too high, not too low, medium fades are just right. Mid fades can cut a straight line around the back of the head or drop down like the hairline. Here's how they both look.
6. Short Sides, Longer Top Hair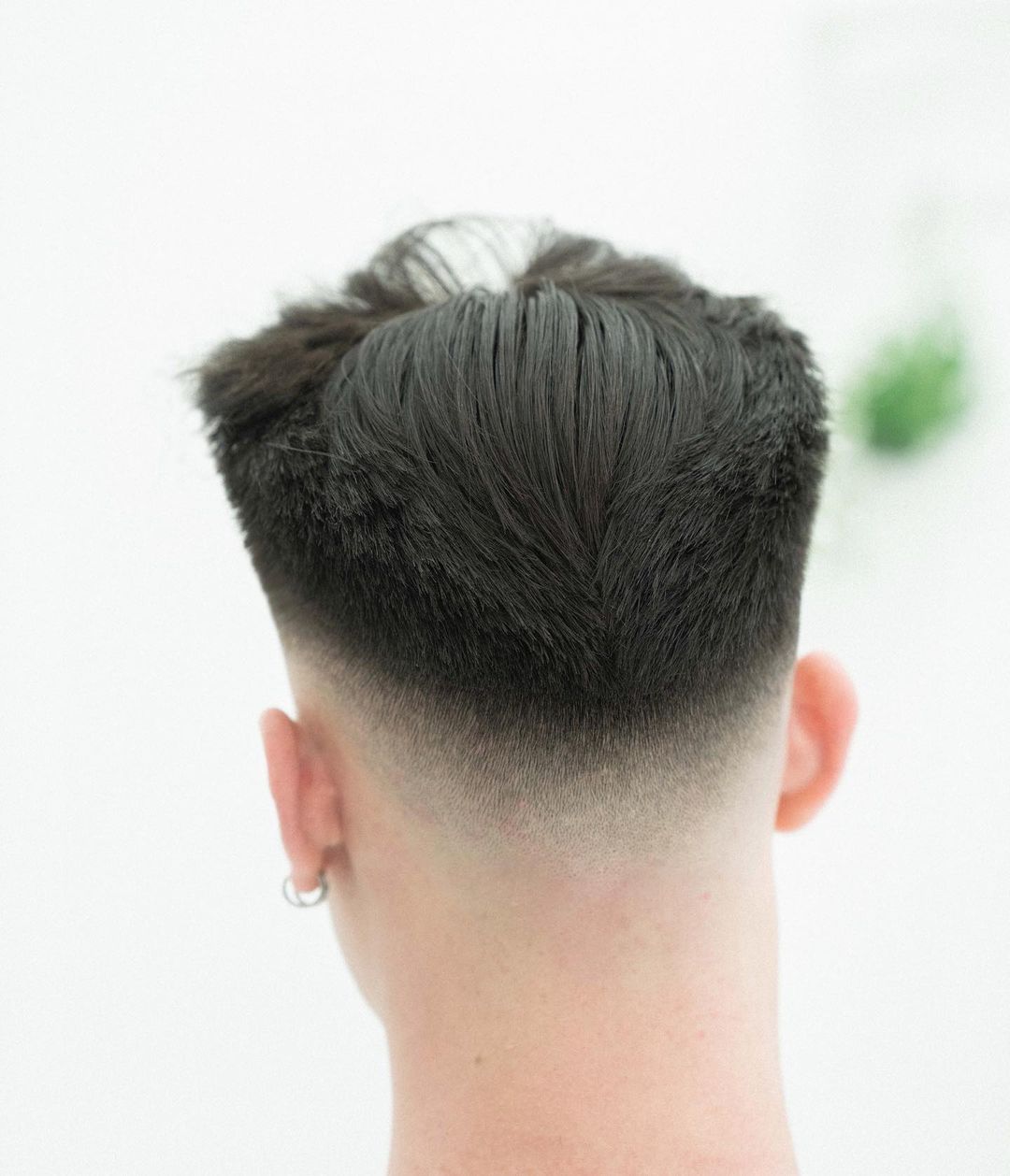 The height and shape of a fade changes the shape of hair. Without a fade, this thick medium length cut would be shaggy. The fade lets you have the best of both worlds – short sides and a longer top
7. Mid Drop Fade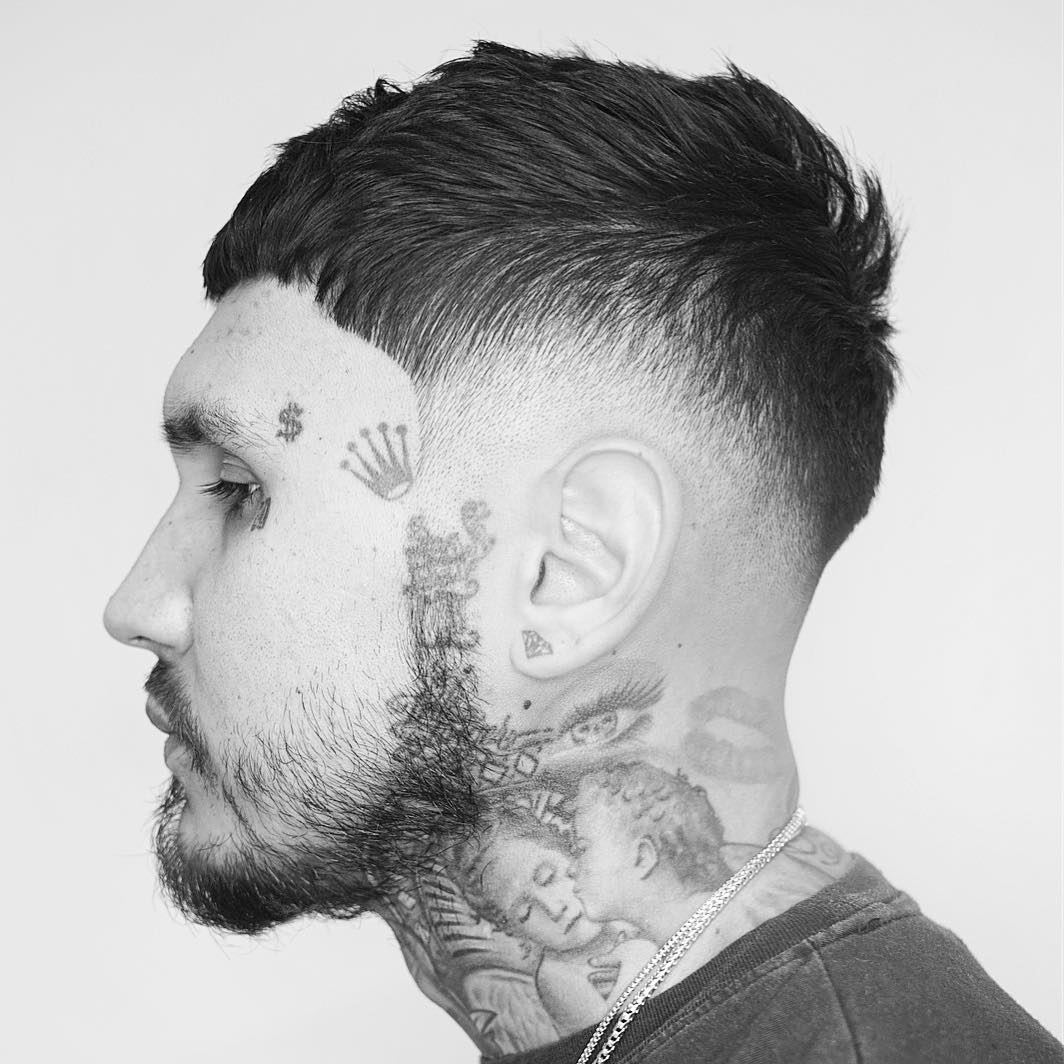 The drop fade creates a dramatic side view, even if you don't have any ink. This fade allows for some length around the crown so is a good choice for hair that wants to stand straight up.
8. Mid Fade Front View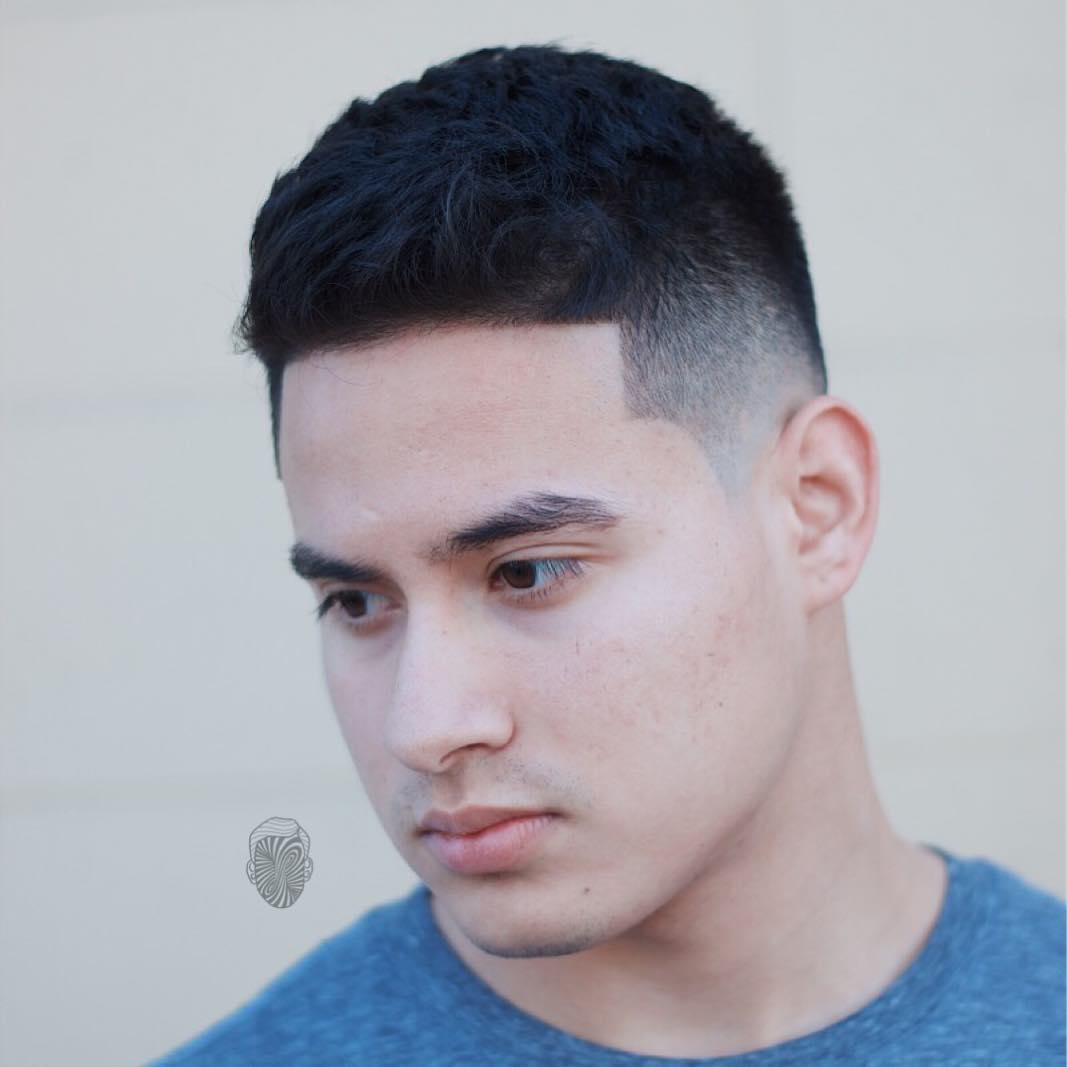 The sides are cut tight but there is more length around the back.
9. Medium-High Fade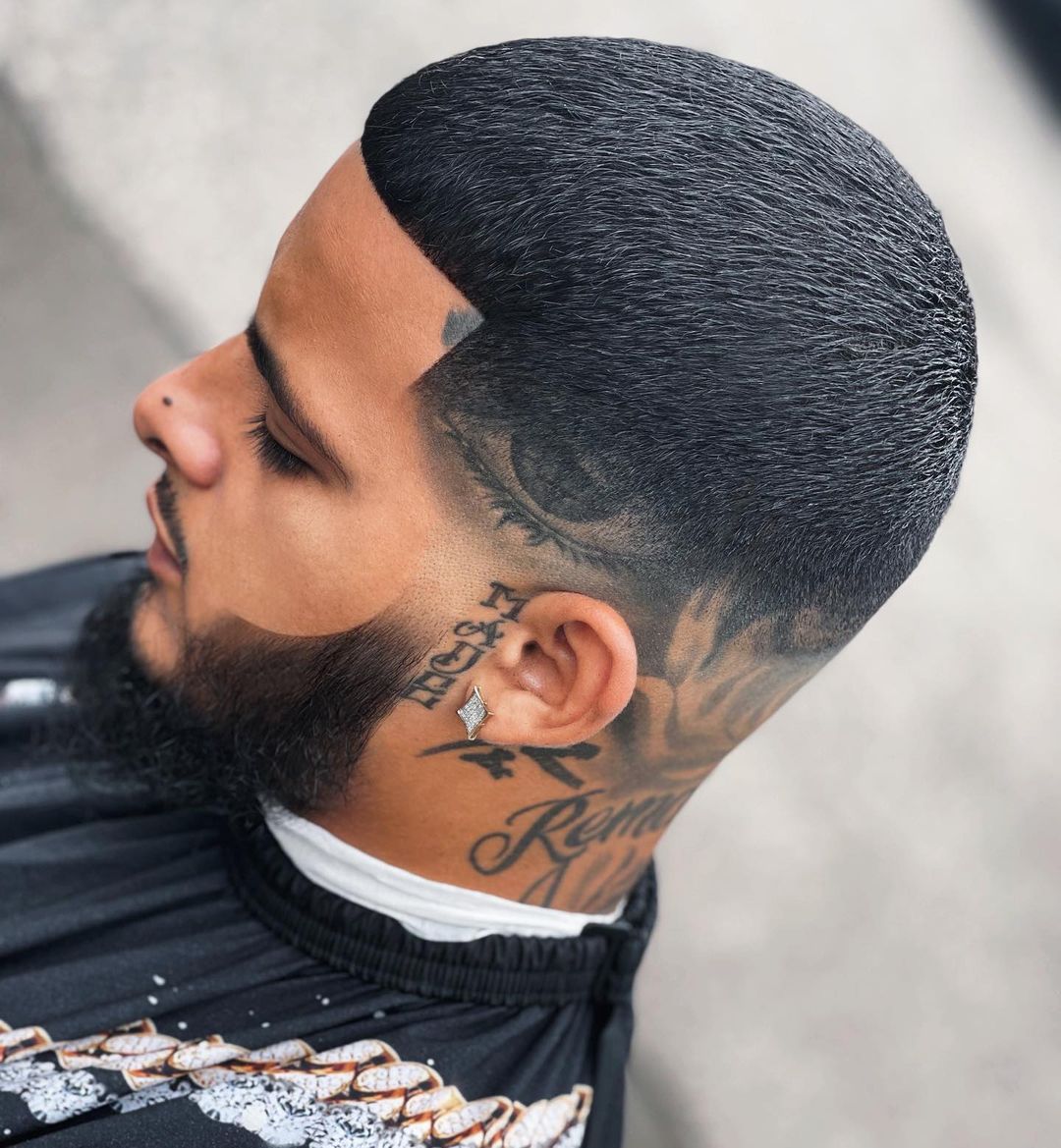 Here's a straight across fade that is a simple way to get a cool look, even if you're not playing peek-a-boo with your tattoos.
Types of High Fade Haircuts
A high fade can go as high as the front corners of the hairline. But it doesn't have to be that high.
10. The Highest Skin Fade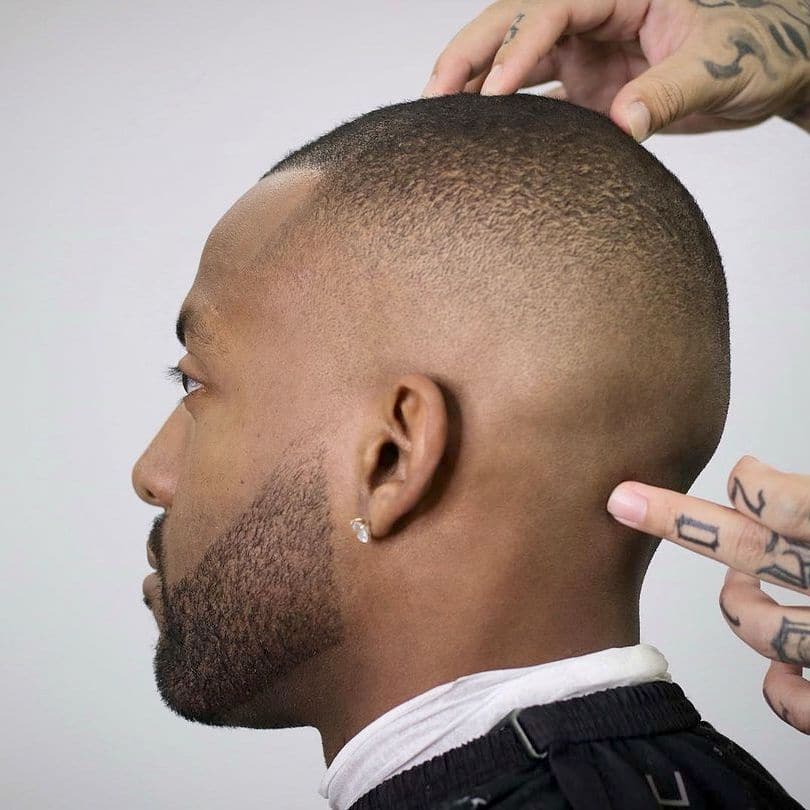 If you had such a beautifully shaped head, you'd show it off too.
11. Shaved Sides + Longer Top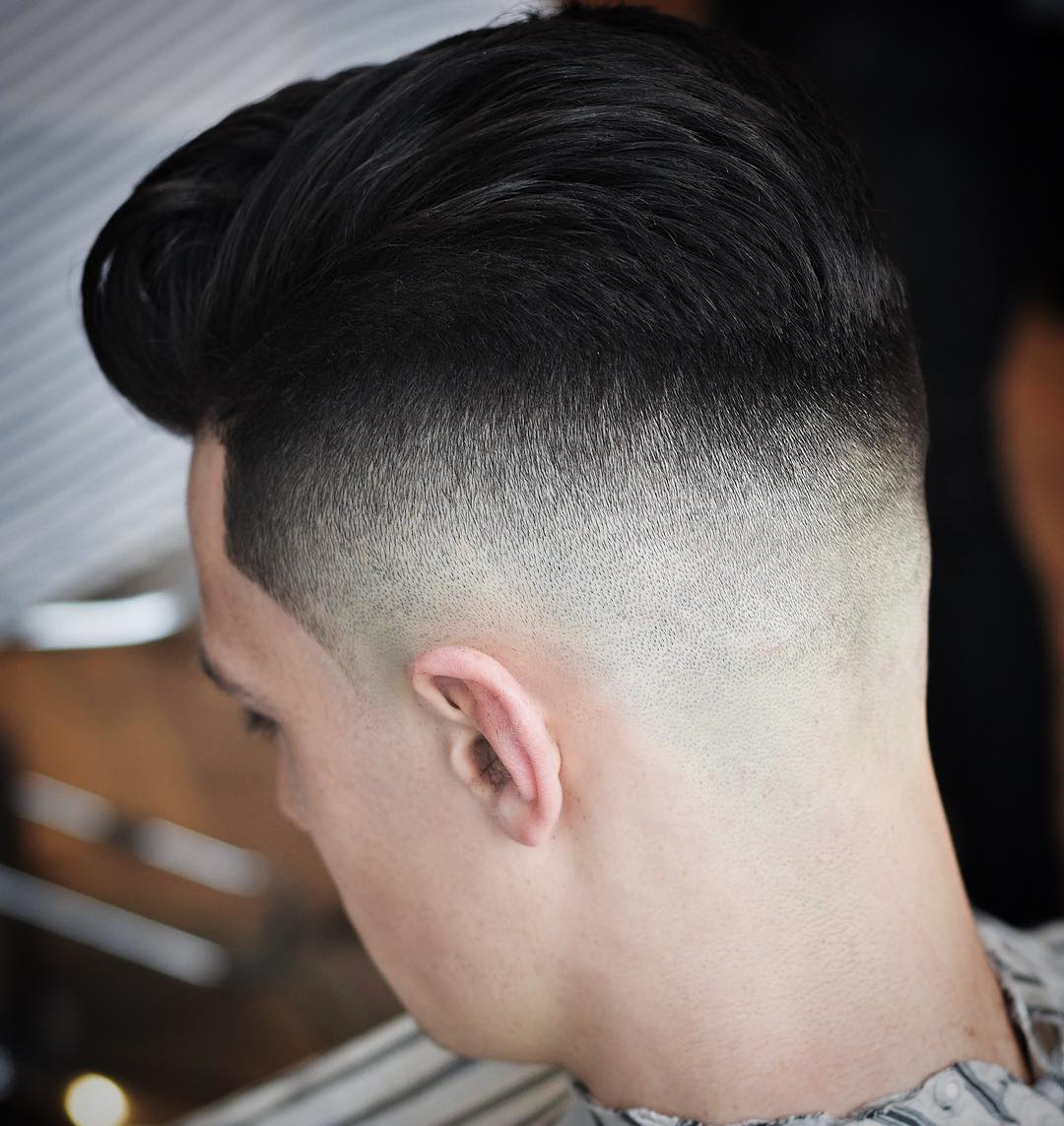 A high fade with medium length hair is a bold contrast that makes thick hair easier to style.
12. Curly Drop Fade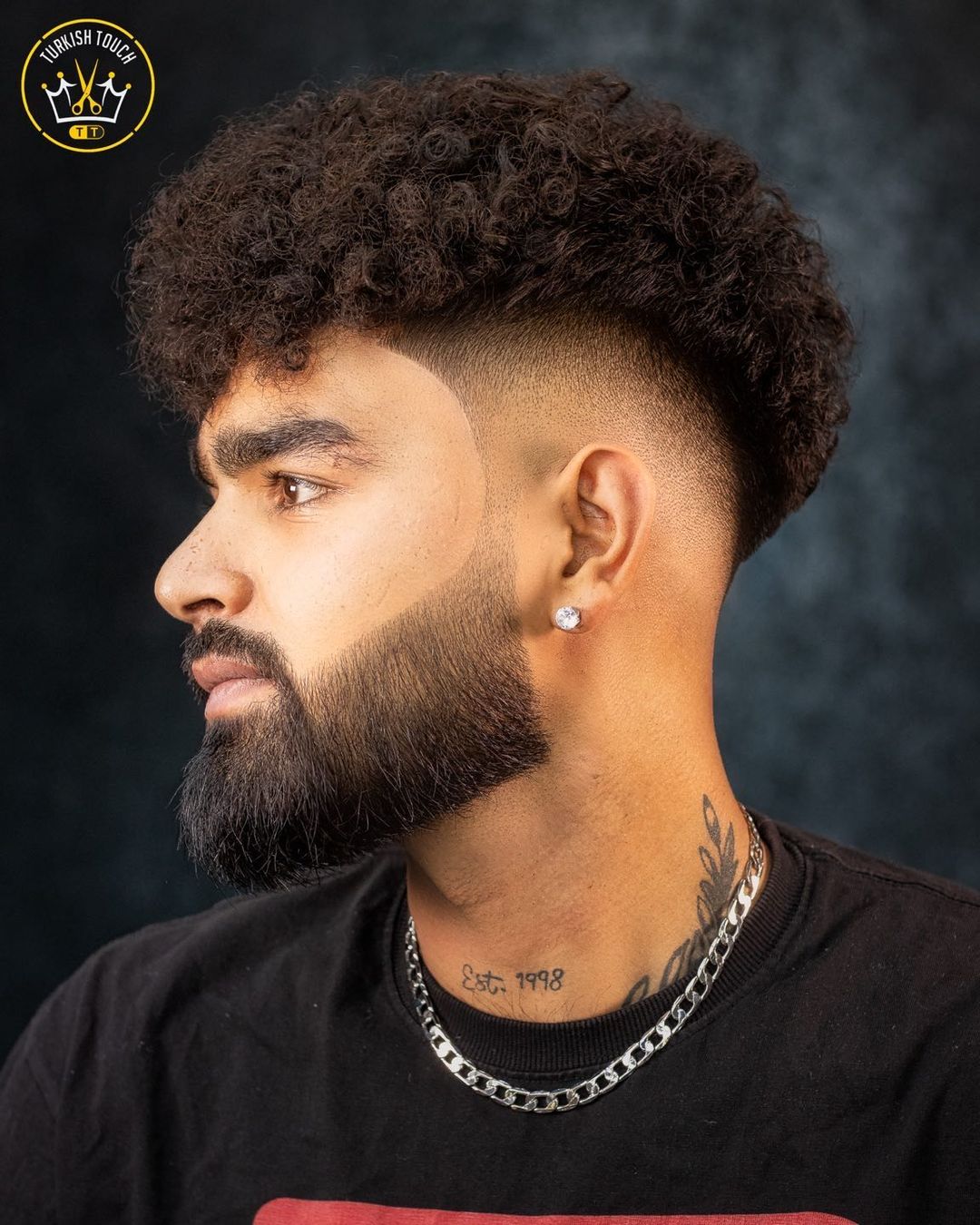 A drop makes the high smaller and creates a cool shape that looks especially good with curly hair. This is also an ideal afro fade.
Taper Fade Haircuts
The taper is a type of fade but it's also a style of neckline. When scissor cut edges just won't do, a taper fade gets in there for a quick fade at the sideburns and back of the neck. It works with every hair length and men's hairstyle. Here's just a few.
13. Tape Up + Taper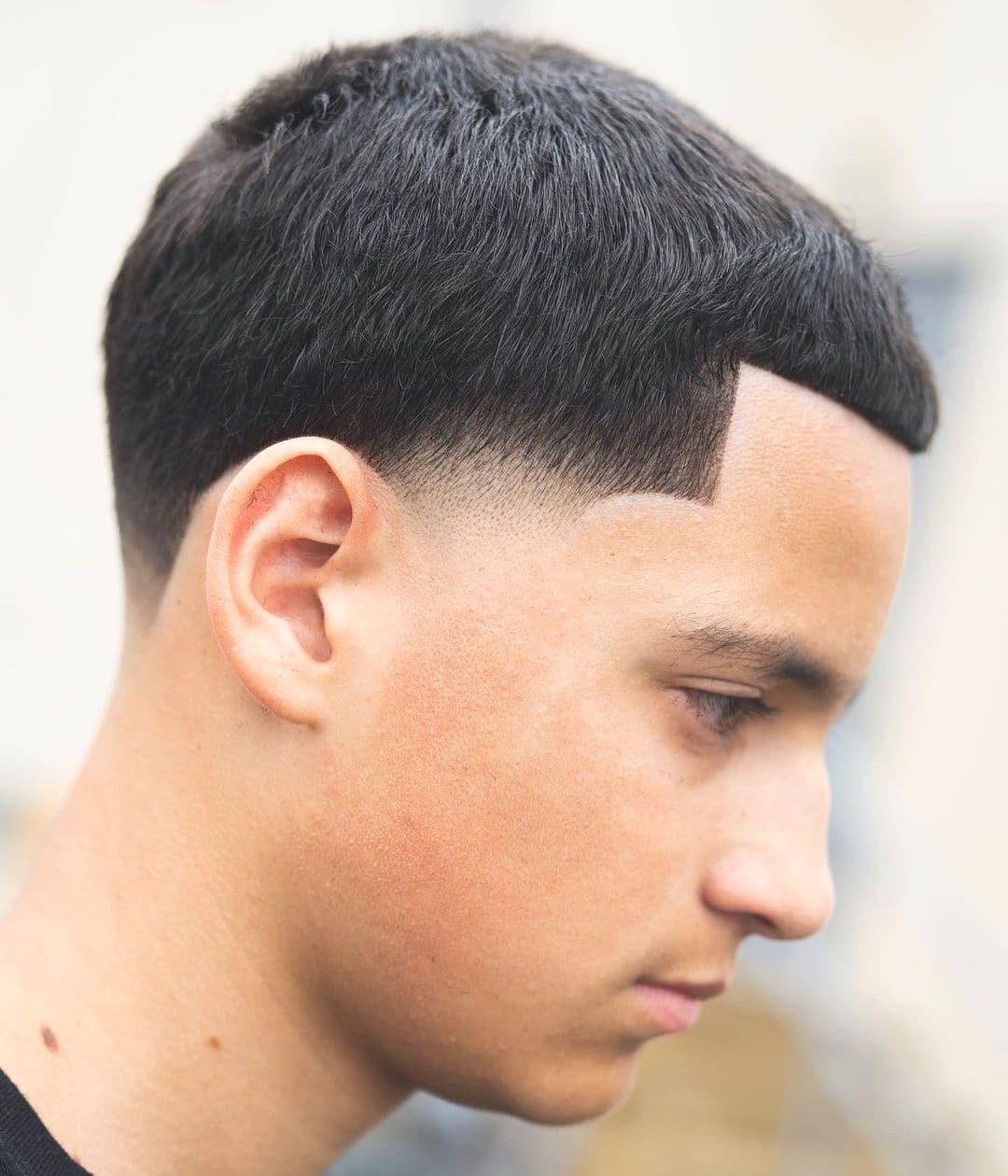 Kind of a short Edgar, this fresh cut contrast a sharp line of fringe with a blurry taper.
14. Taper + 360 Waves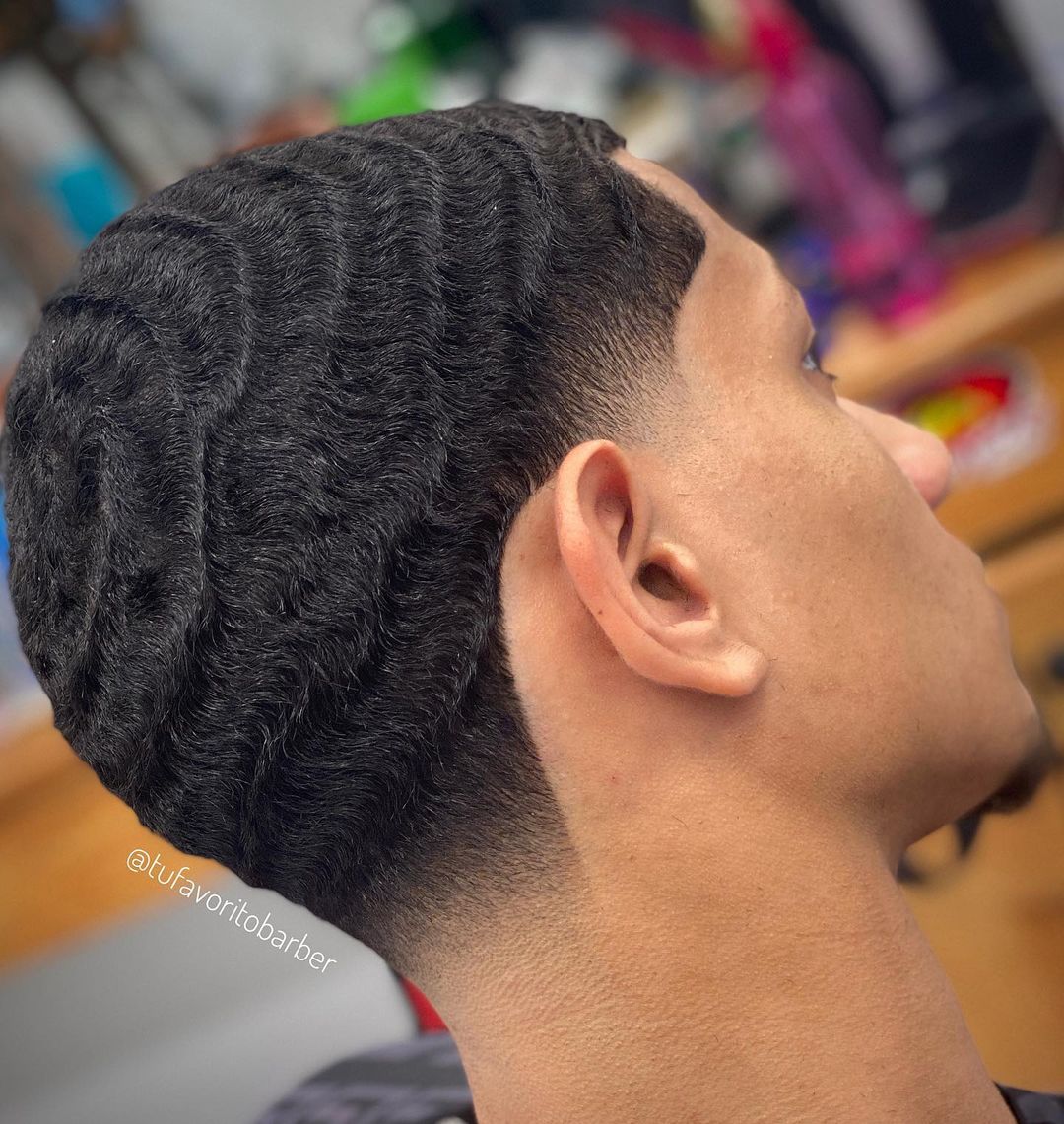 A taper keeps the entire circle of waves.
15. High Taper Fade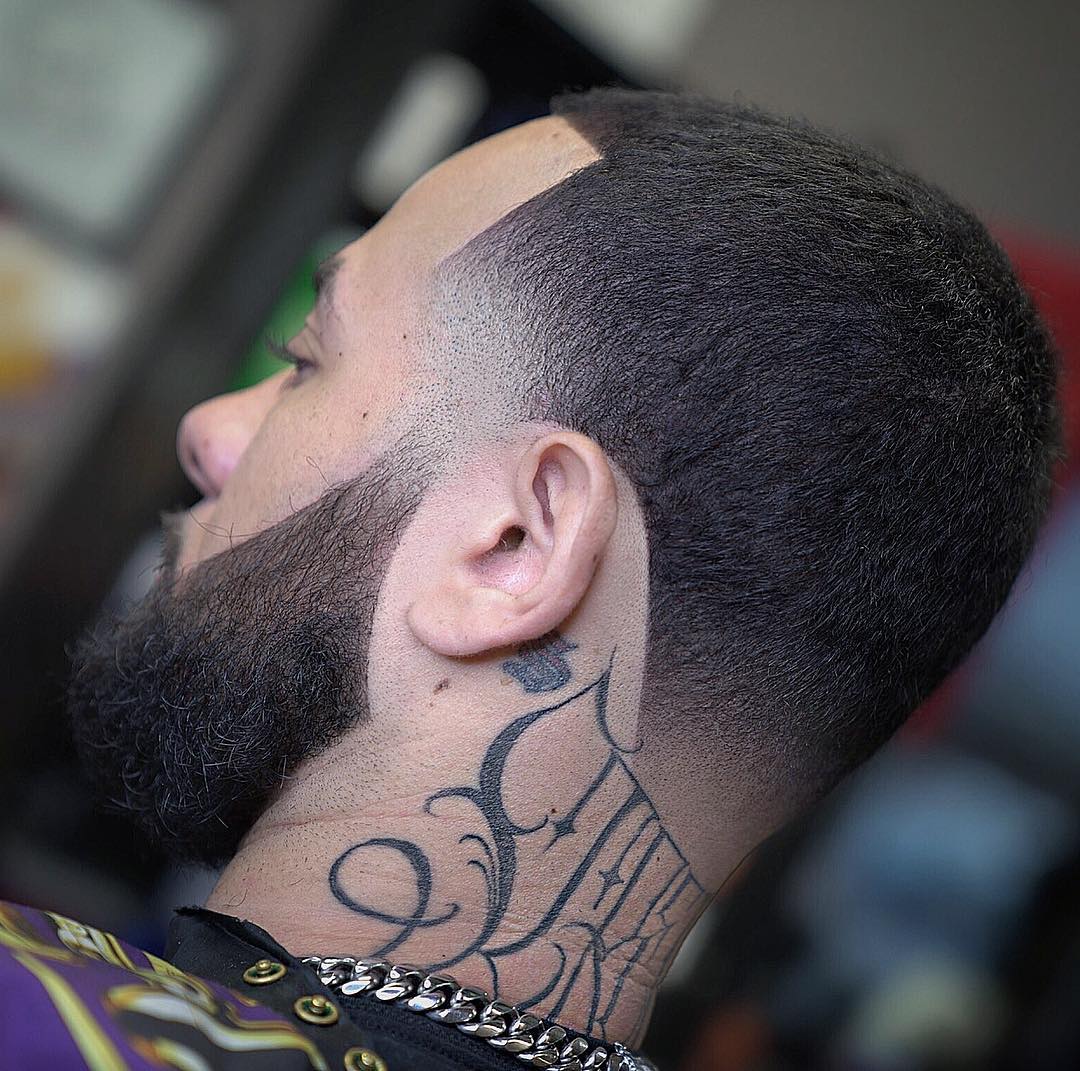 Like fades, tapers can be cut low or higher.
16. Medium Length Hair + Taper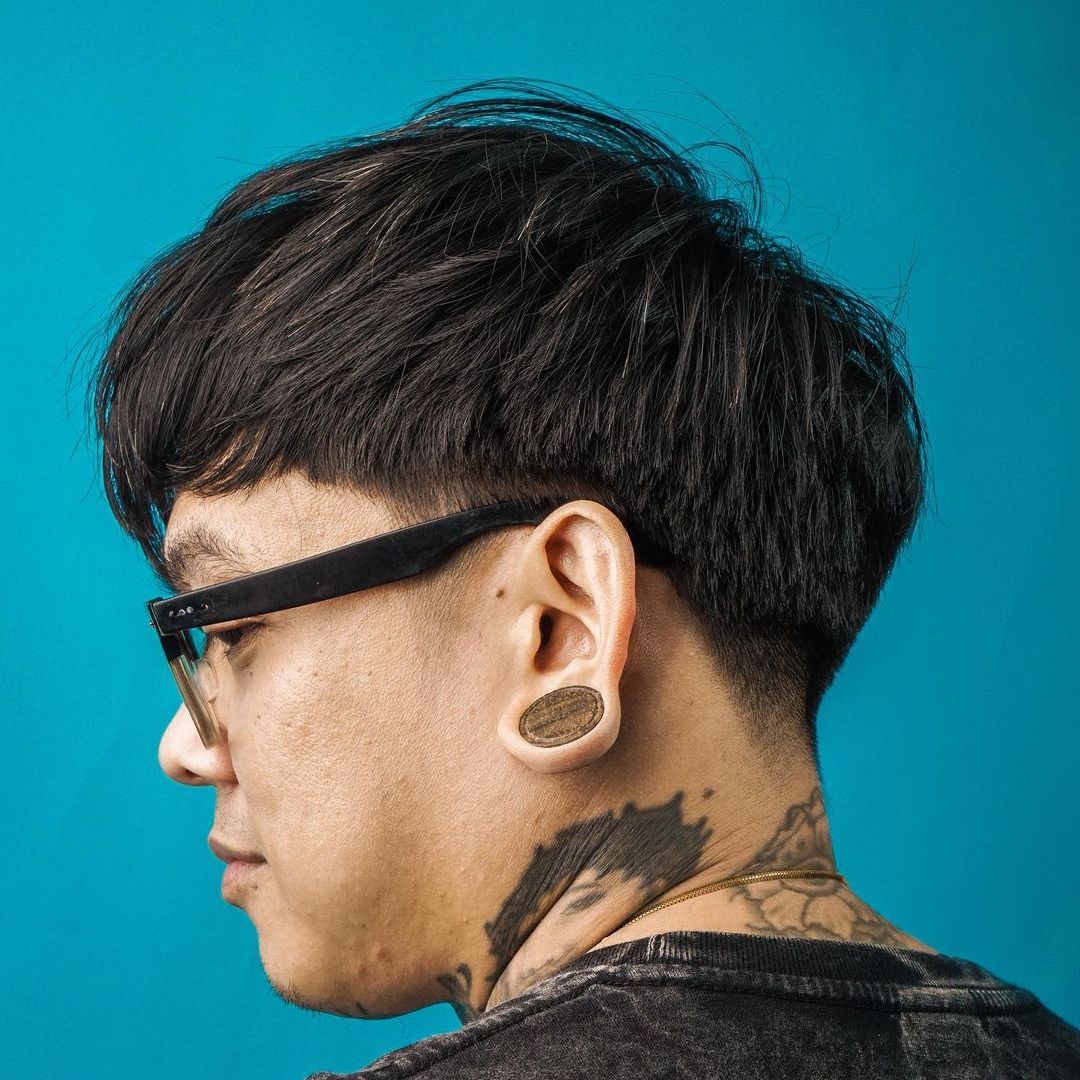 See, you really can wear a taper with any haircut. This rad gentlemen is rocking a sweet version of the mushroom cut with clean edges.
Burst Fade
The burst fade looks like a sun burst behind the ear. A pair of shaved lines add to the effect.
17. Perfect Burst Fade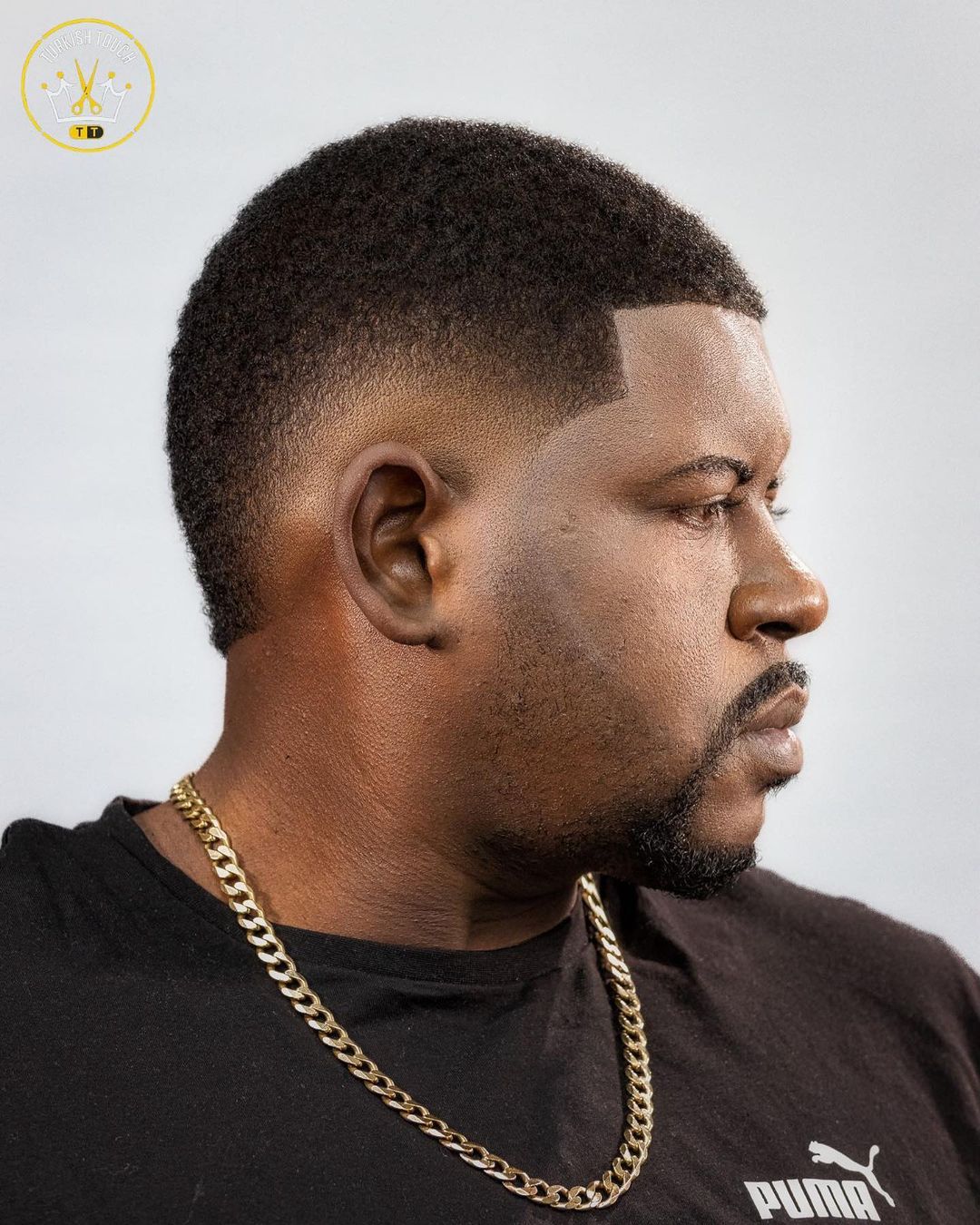 A burst fade cuts only the sides of the short natural hair. A bigger burst would make this look like a mohawk.
18. Burst Fade + Slashes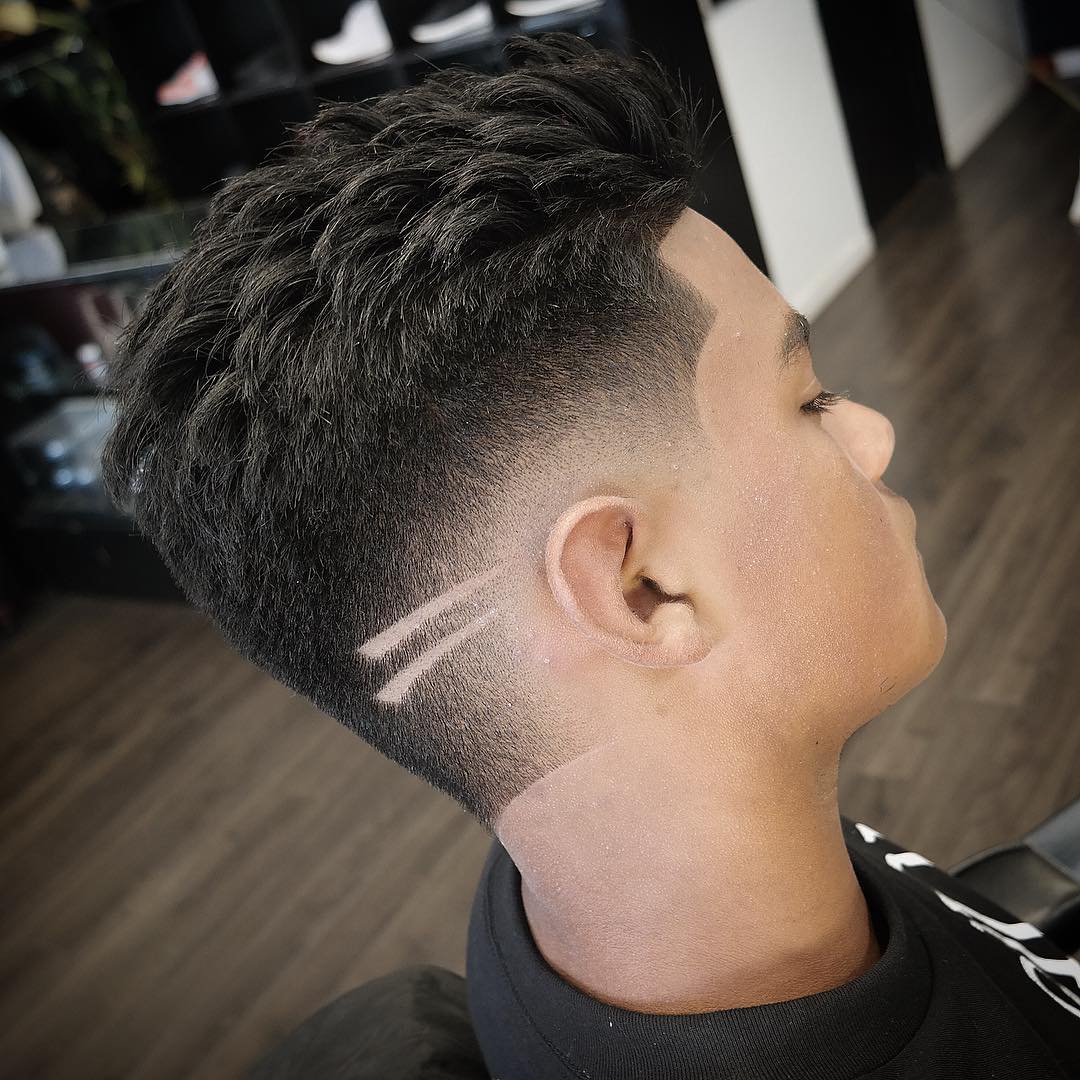 Barbering is an art and fades are a canvas.
19. Short Fade Haircuts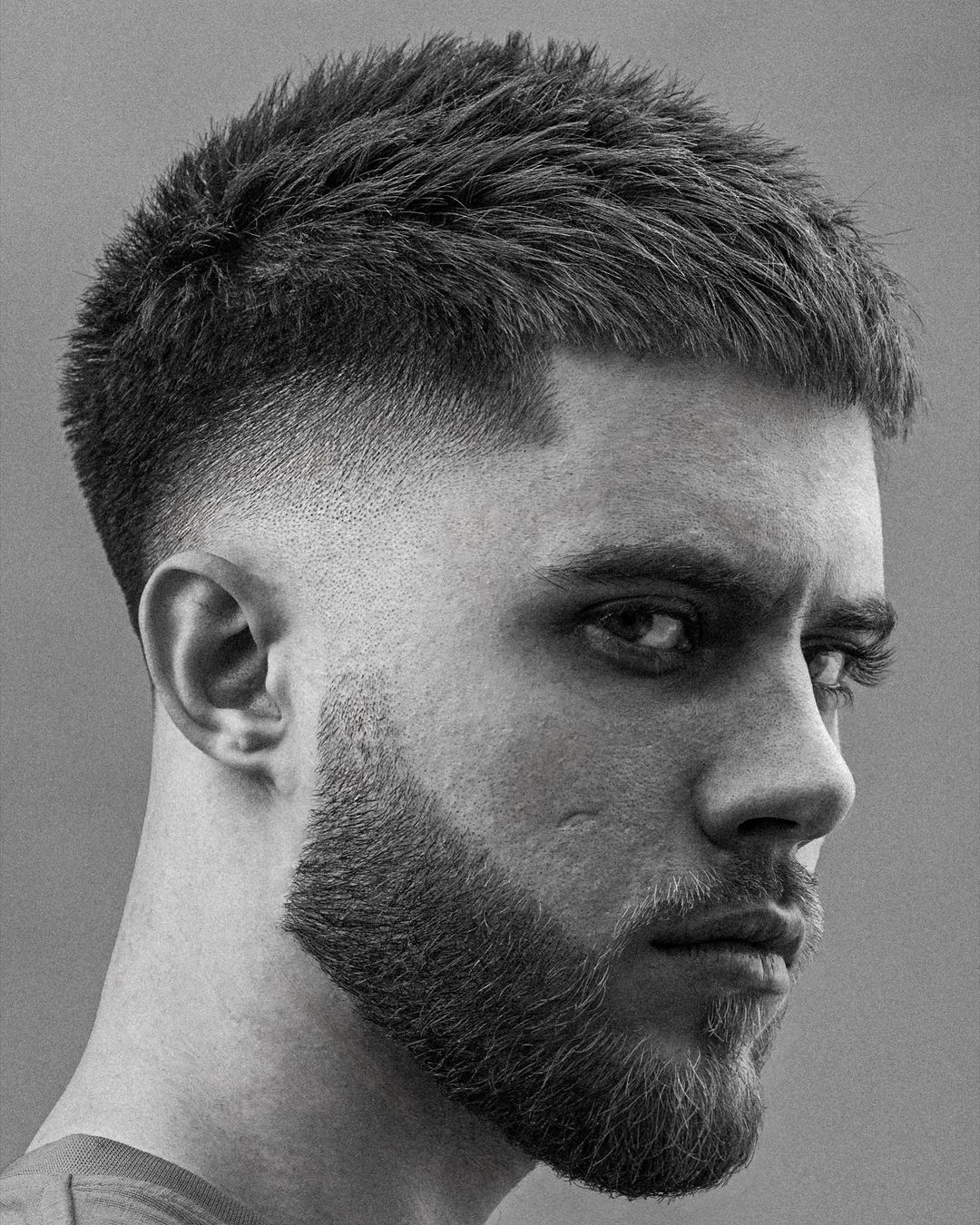 The arc of a burst fade doesn't have to be round or symmetrical. This cool fade takes more of at the temple before cutting back over behind the ear.
Temple or Temp Fade
We've saved the smallest for last – the temple fade. It can look like a taper but does not have a faded neckline. You'll see a temp fade with scissor cut or square necklines. They are popular with longer styles, especially the mullet.
20. Temp Fade Mohawk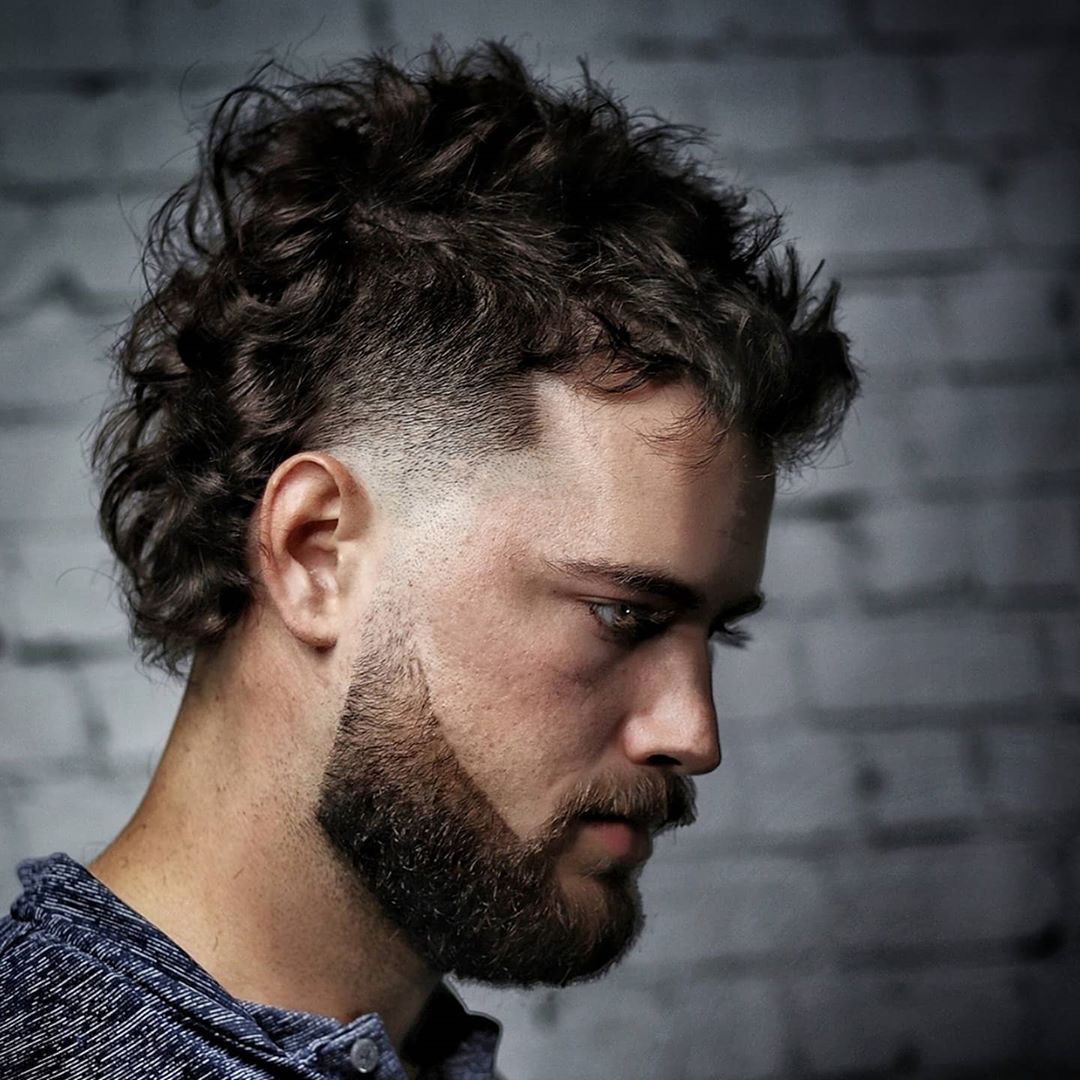 It's business at the front, party at the back, and a fade at the sides.
21. Long Hair + Temple Fade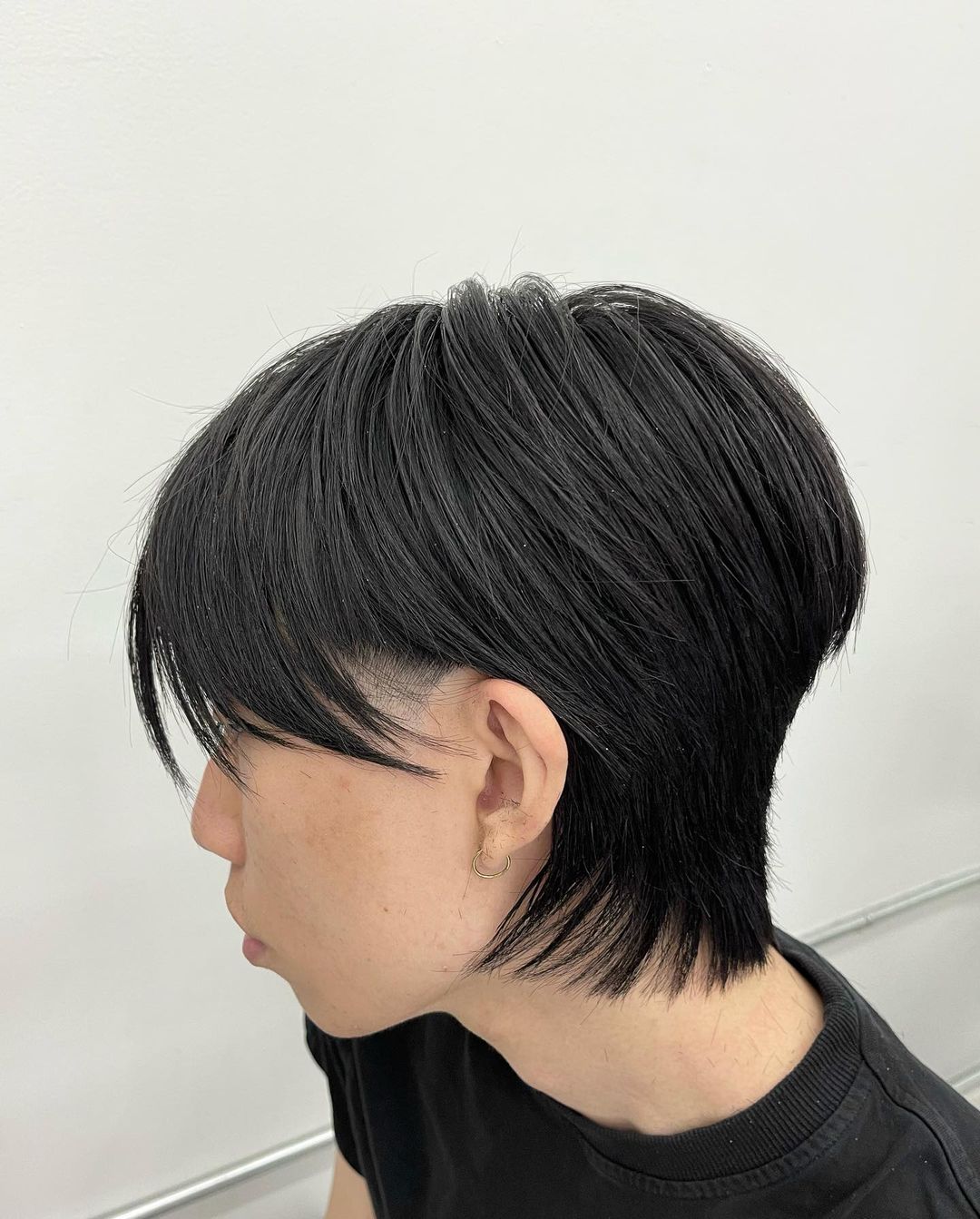 Many hair trends are seeing a comeback in recent years but not long sideburns. Here the temple is the only short part of this cool fringe style.
22. Low Temp Fade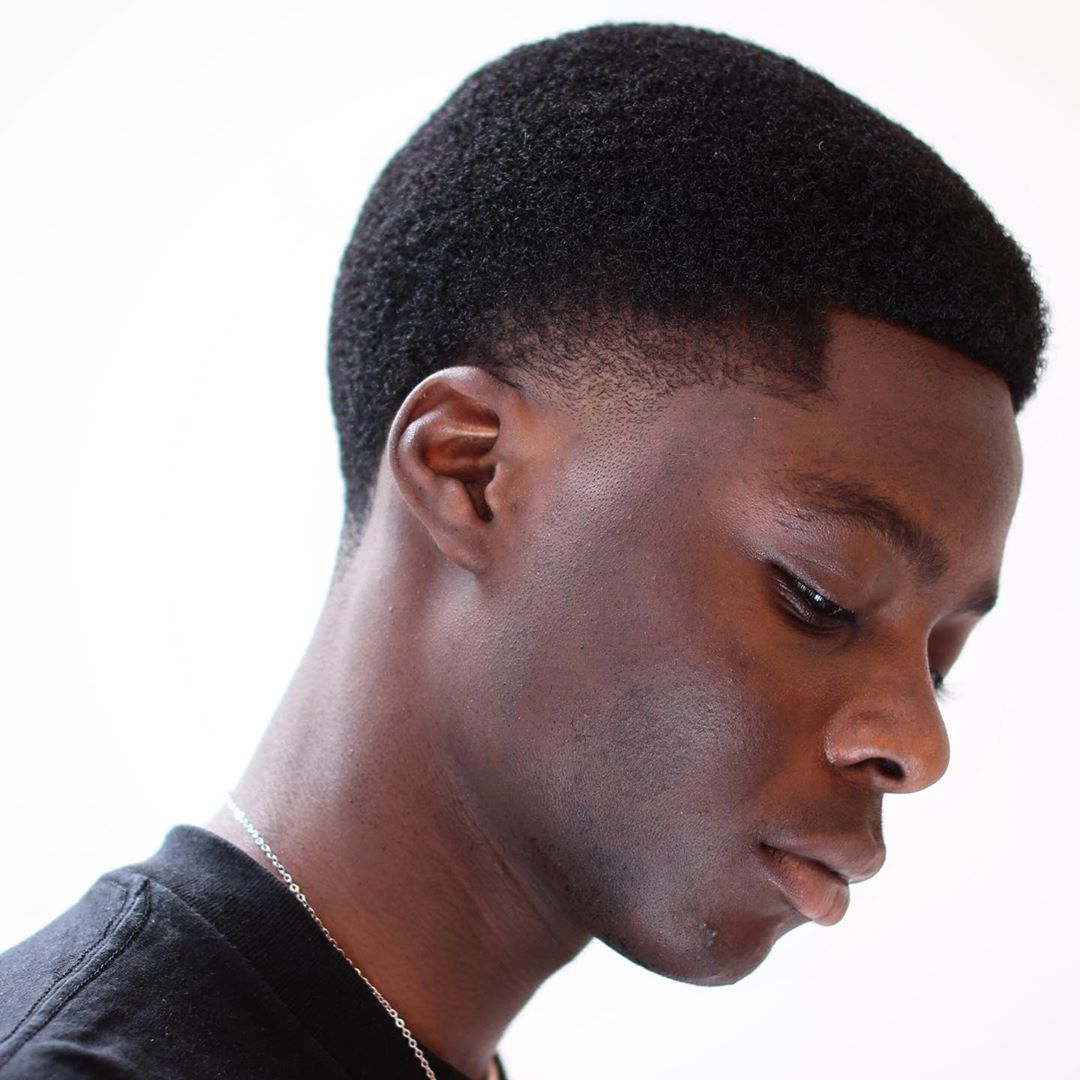 A temp fade changes the shape of a haircut as seen from the front. For tight sides, go higher. For more volume, try something like this.