Before choosing a beard style, start with what you can grow. Every man's facial hair comes in differently. Some guys are blessed with full hair all over while most men tend to have some thinner areas at the mustache, temples, or cheeks.
Once you've got some good growth, create your own beard style with a length, shape, and mustache that works for you and your haircut.
Beard styles for black men often contrast bushy growth with defined cheeks, a thin mustache, and/or a beard fade. Some guys also shape the soul patch area, for fun or to work with growth patterns.
The best way to grow a beard is let facial hair come in until it's a length you like untouched. Then visit a barber with plenty of facial hair expertise to trim and shape hair. Using this is a guide, you can begin to maintain your own beard with scissors or beard trimmers.
Here are some ideas for ways to wear beards for black men. Keep reading for beard growing tips plus the best beard oils and products.
1. Beard Styles for Black Men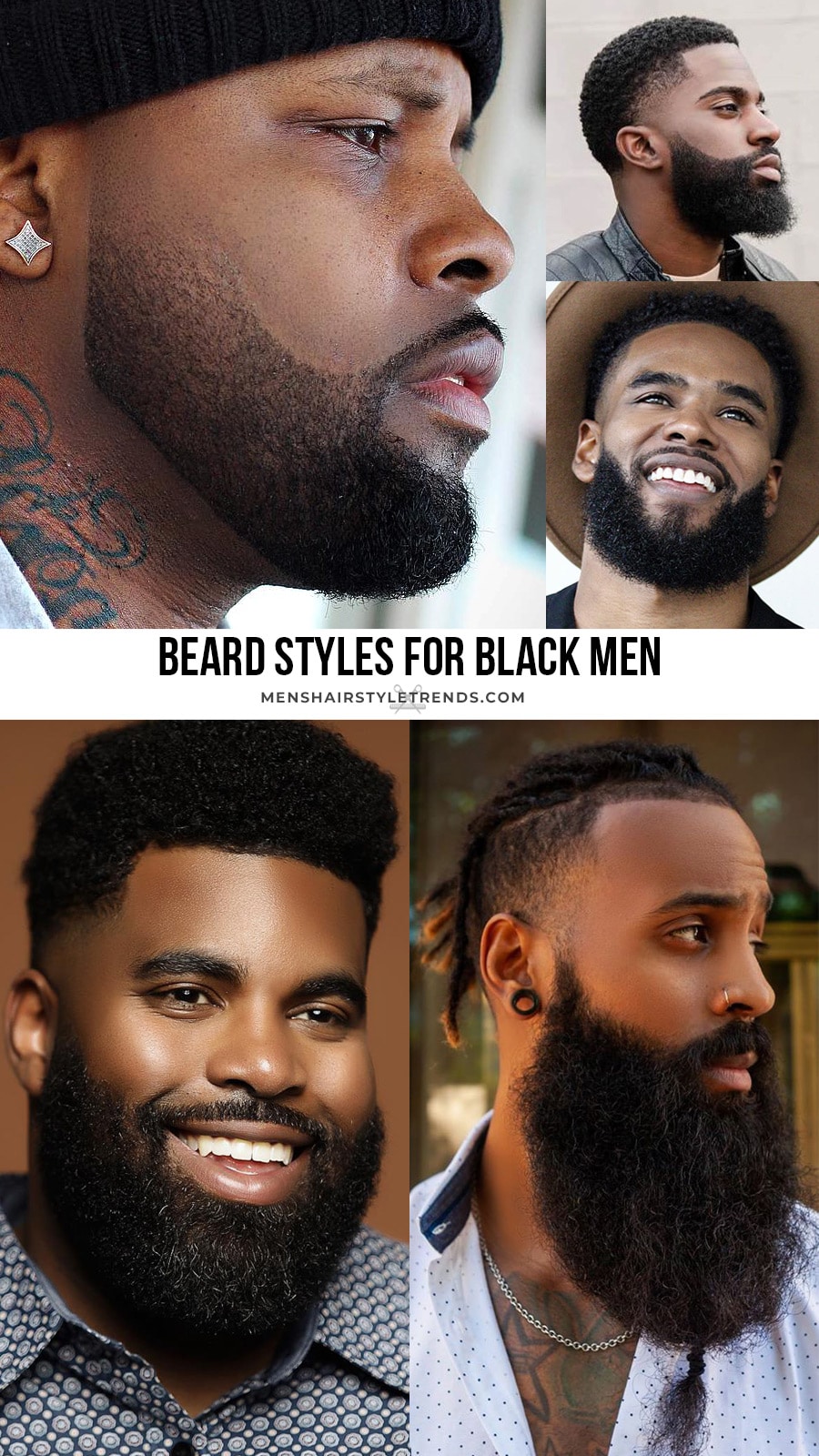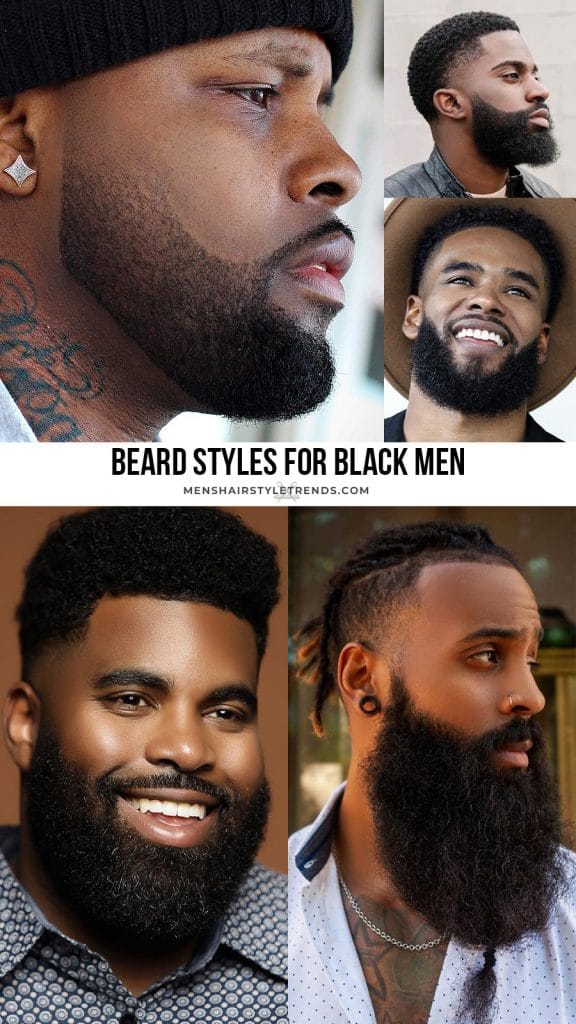 Full Chin Strap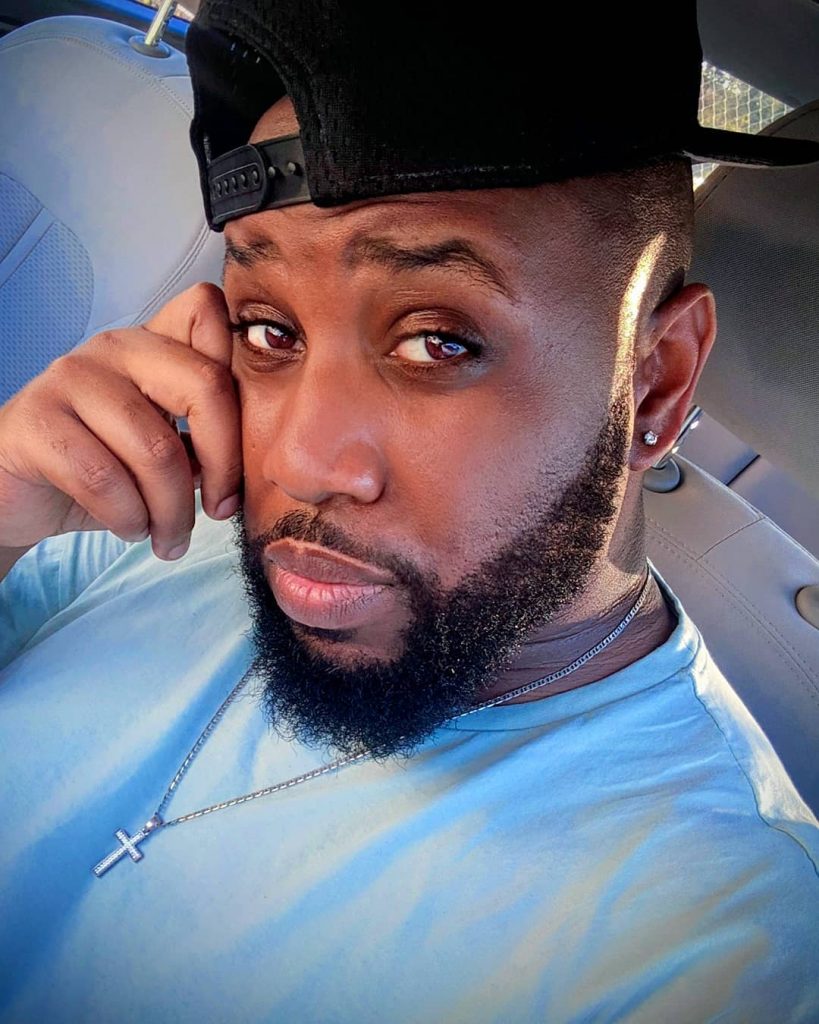 This gentleman has plenty of facial hair but this shape concentrates hair around the jaw line for a thick chin strap plus connected mustache.
Boxed Beard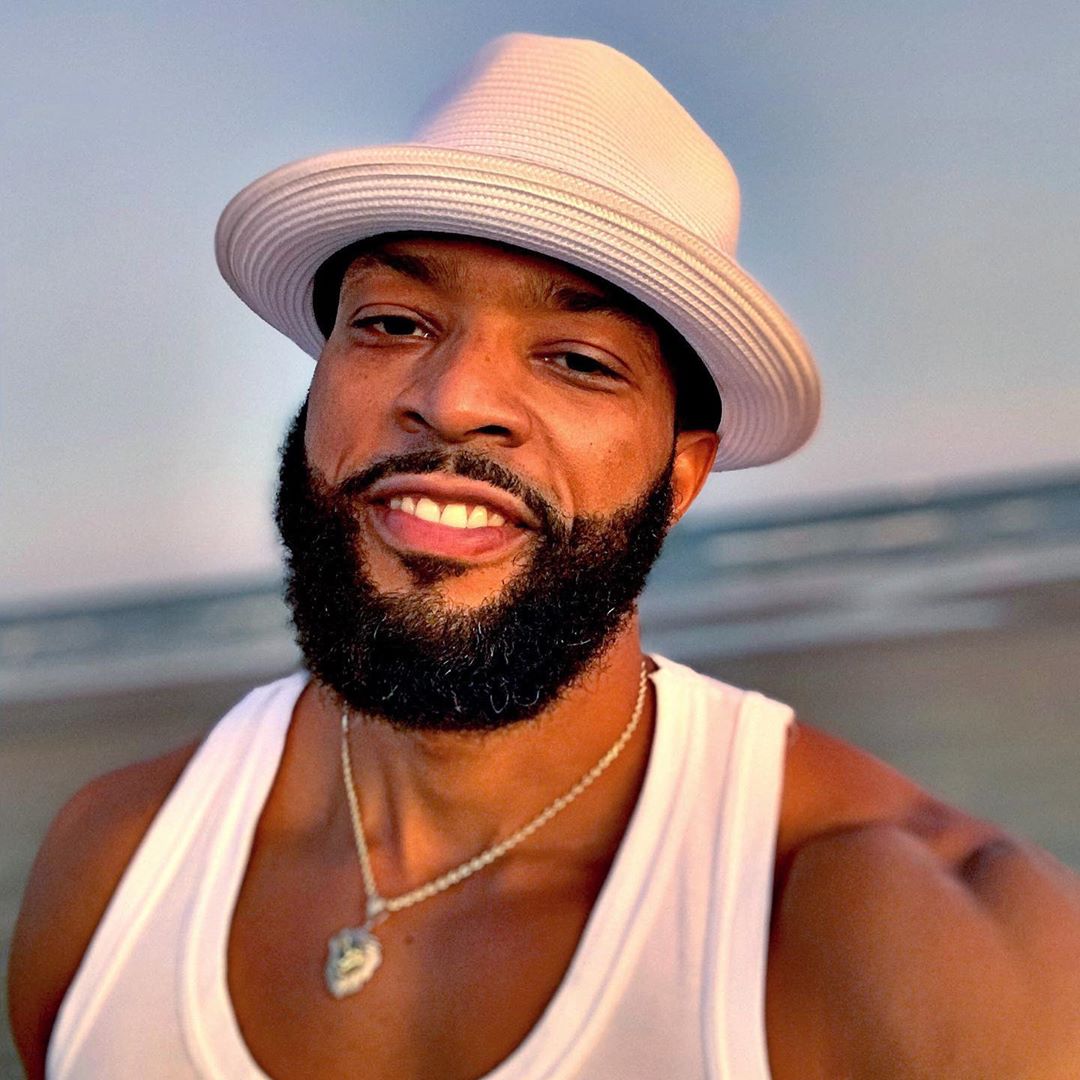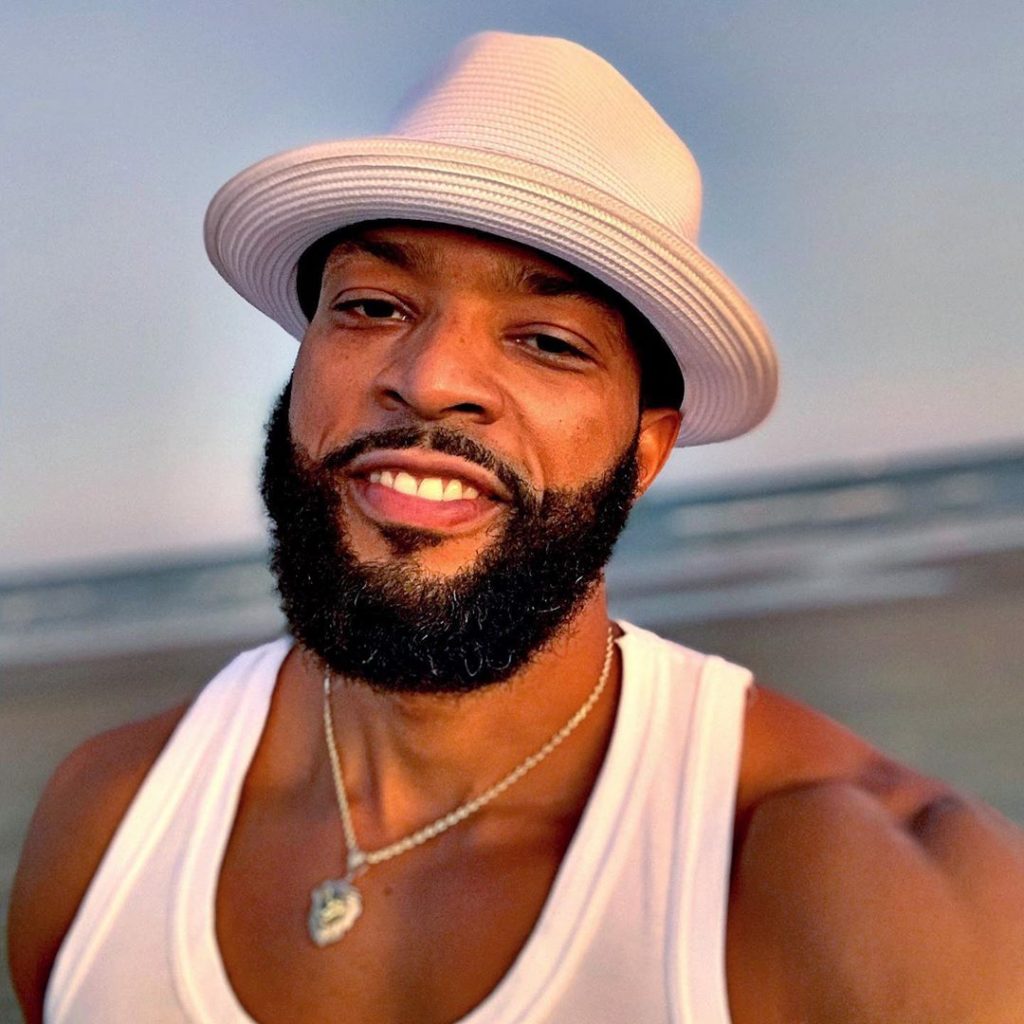 With a short 'stache and defined soul patch, this beard won't be getting in any food.
Hipster Beard aka the Lumberjack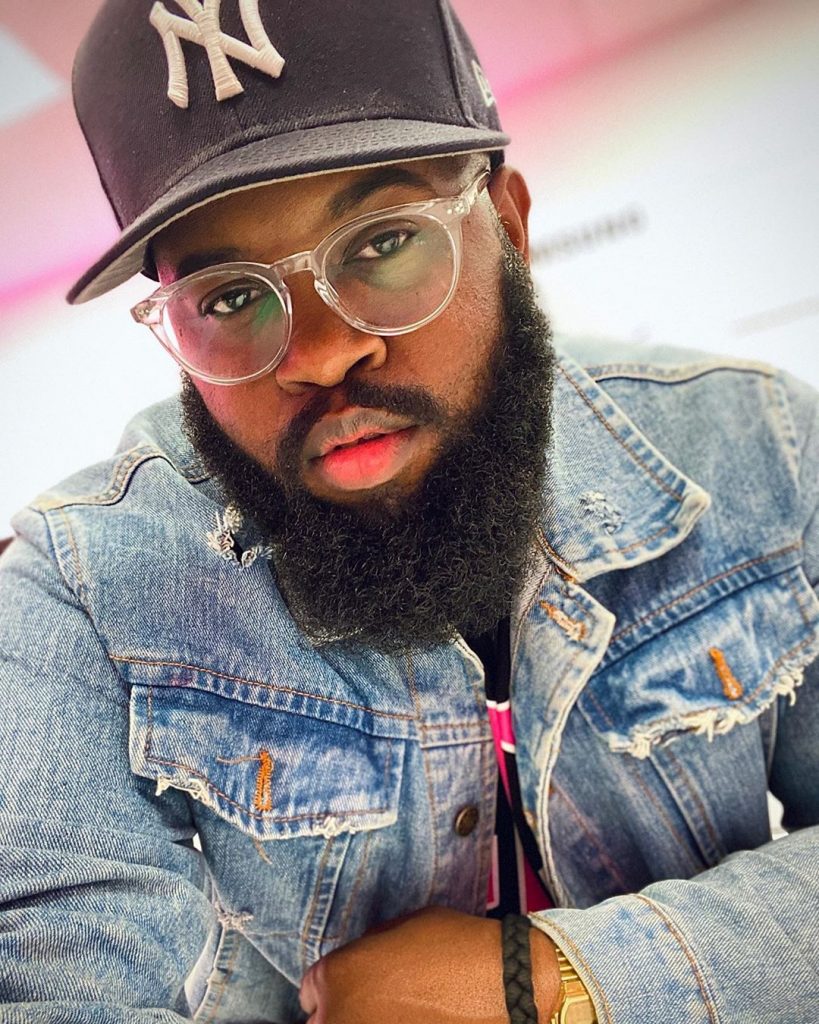 This is a classic full beard that is neat and trimmed around the mouth.
Wavy Beard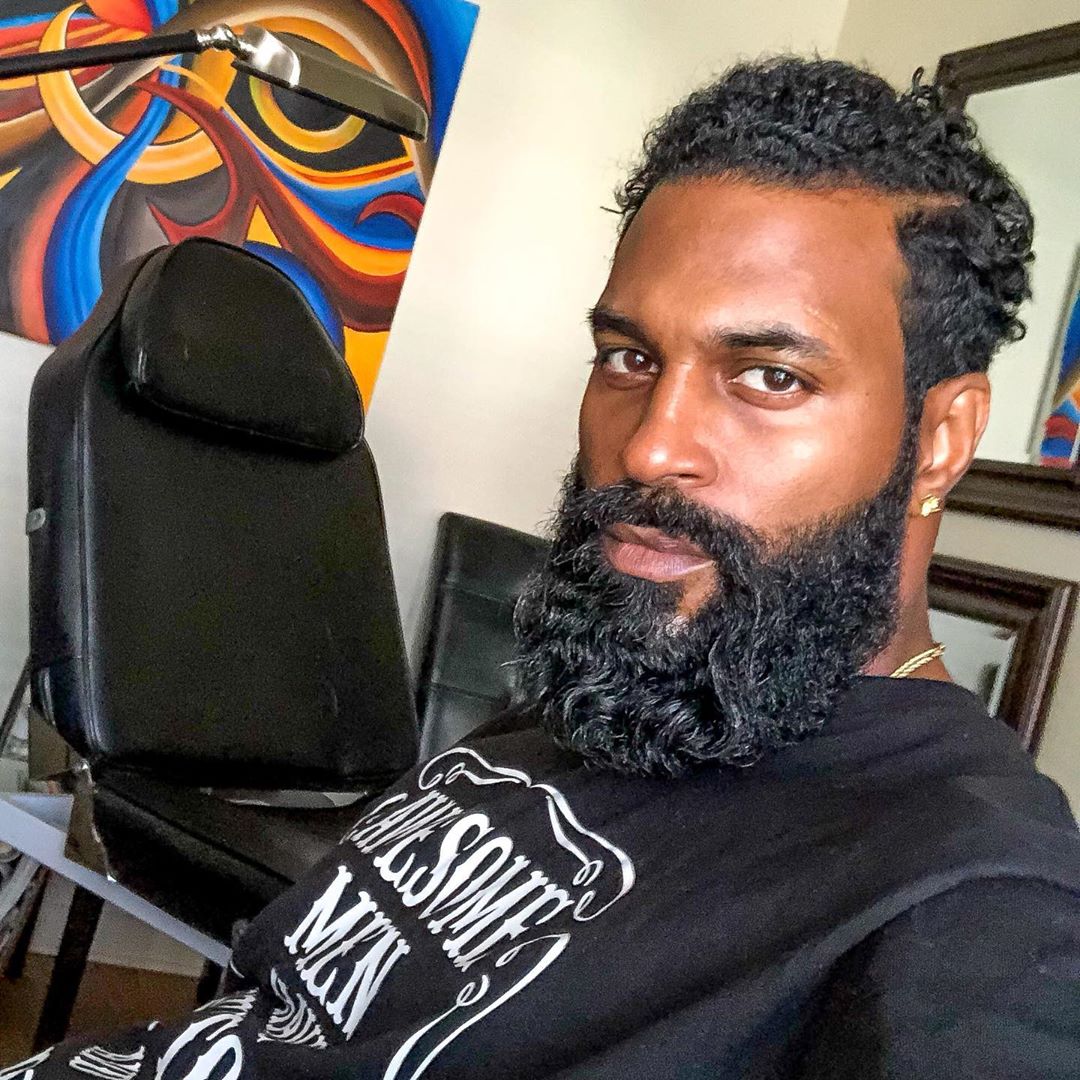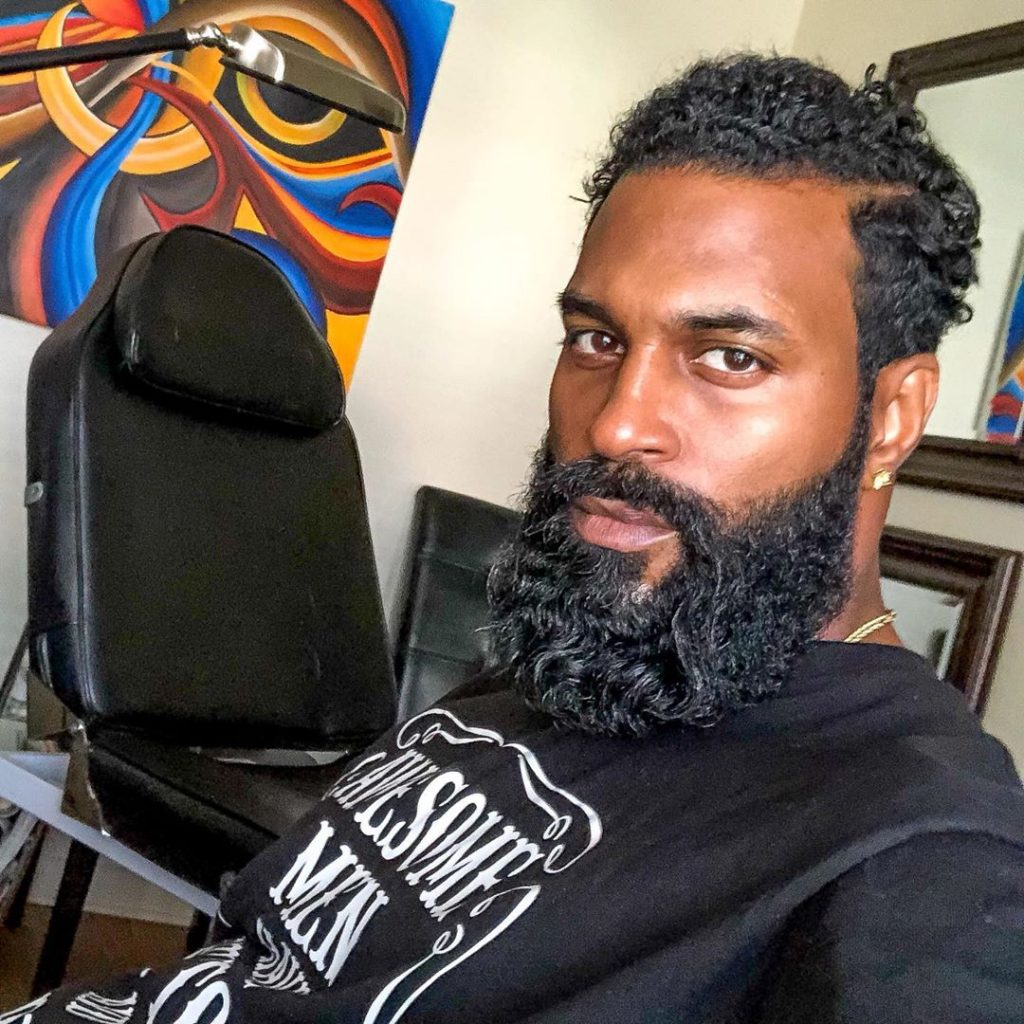 With striking wavy texture, this is an enviable beard.
Goatee Beard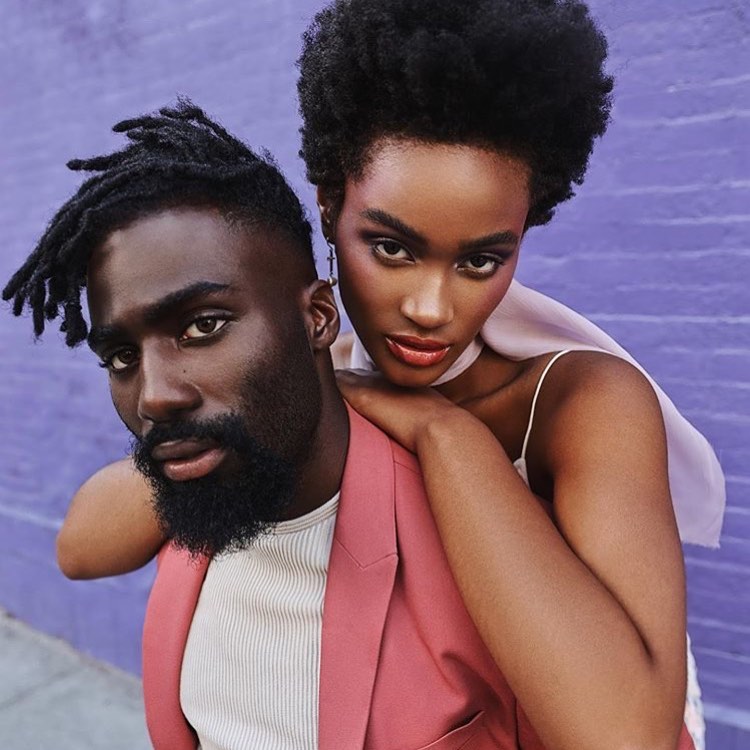 Whether or not this gentleman can grow a full beard, this is a good looking goatee.
Full Black Beard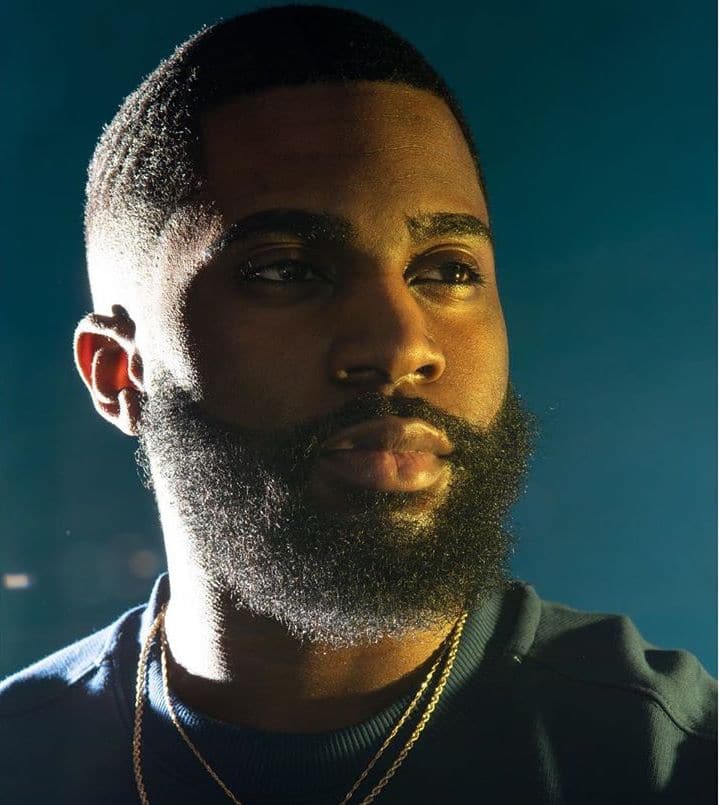 Like the afro, the texture of African American beards is an asset and can be used to create a new silhouette or face shape.
2. Beard Oil for Black Men
Beard oil is an essential product for all men with beards. Begin using it from the first days of growth to prevent the itching and flakes that make growing beard uncomfortable.
Beards oils also condition skin and hair to support beard growth. As facial hair grows, beard oils moisturize and condition hair for a fuller beard plus protection from damage and dryness.
Beard oils are easy to use. Rub a few drops between the palms and work through damp or dry facial hair and the skin below. Reapply as desired.
Beard oils can be one pure oil, a combination of oils, or a combination of oils with additional ingredients. Some beard oils are designed for black men but it's also about finding a formula, price point, and fragrance that you're into. Note that any oil should be packaged in a dark bottle that maintains the potency of the product.
All men have curly, kinky, wiry facial hair so all beard products should work for black men. However, here are some beard oils for black men: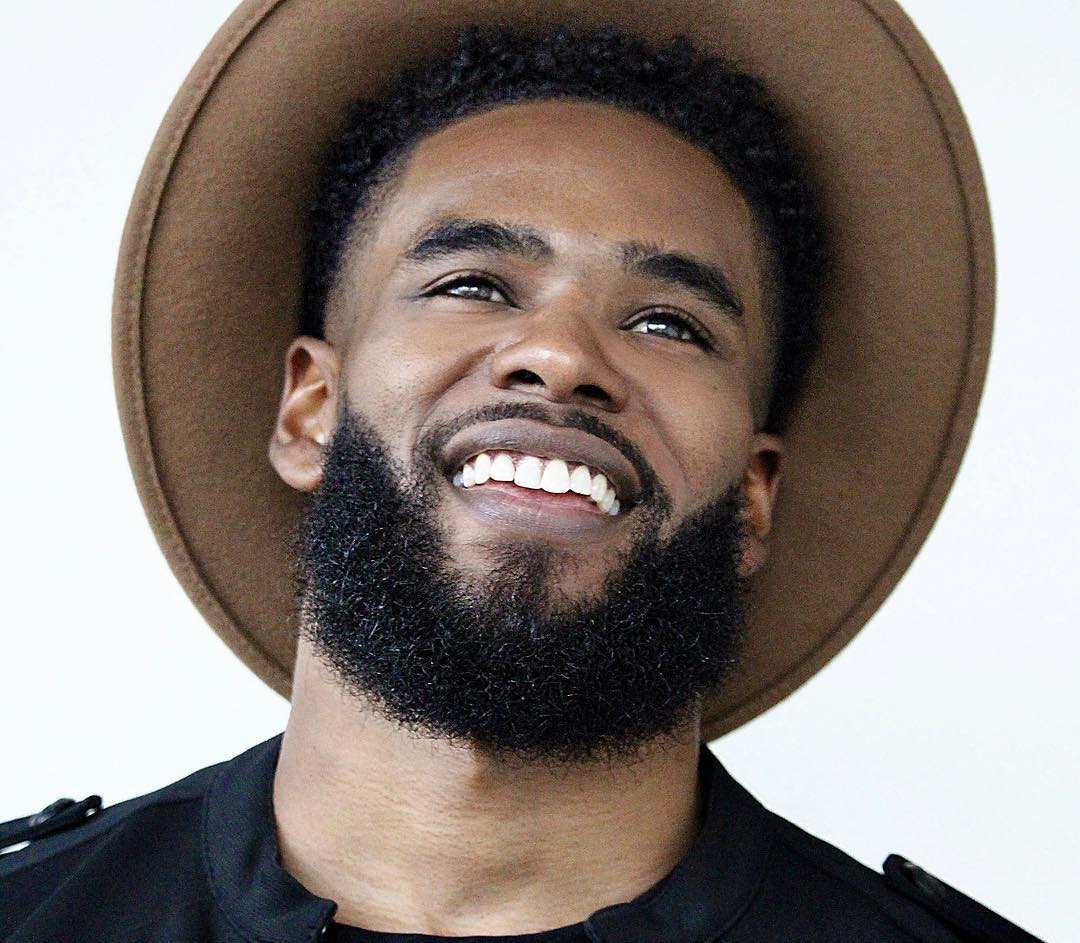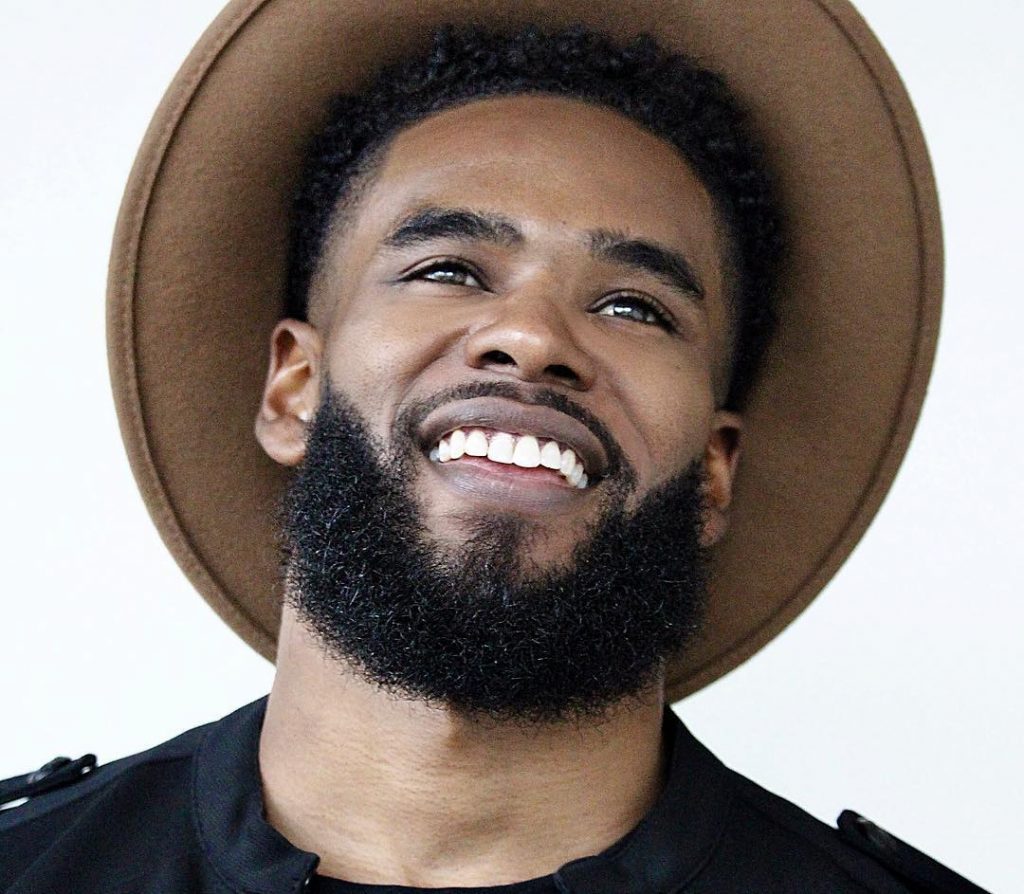 Scotch Porter Smoothing Beard Serum – Created by Calvin Quallis, Scotch Porter is a black-owned business that has all your grooming needs covered. The serum is really an oil, with botanical ingredients that smooth hair and skin with a light, fresh scent.
Cantu Shea Butter Beard Oil – A men's product from brand you probably already know. In addition to a nourishing combination of oils that moisturize hair and calm skin, Cantu Beard Oil contains caffeine to promote hair growth straight and tea tree oil to prevent beardruff.
The Gentleman's Premium Beard Oil – This fragrance-free formula contains organic sunflower, argan, evening primrose, and jojoba oils plus Vitamin E, an antioxidant that supports skin health and hair growth. Gentleman's Beard Oil also offers a money-back guarantee.
Original Beardsman Organic Beard Oil – In addition to golden jojoba and Moroccan argan oil, this formula essential oil to stimulate hair growth. Rosemary oil has been proven to help hair growth and eliminate itching. Peppermint oil stimulates circulation, is antimicrobial, and smells great. If you have a patchy beard, try this beard oil.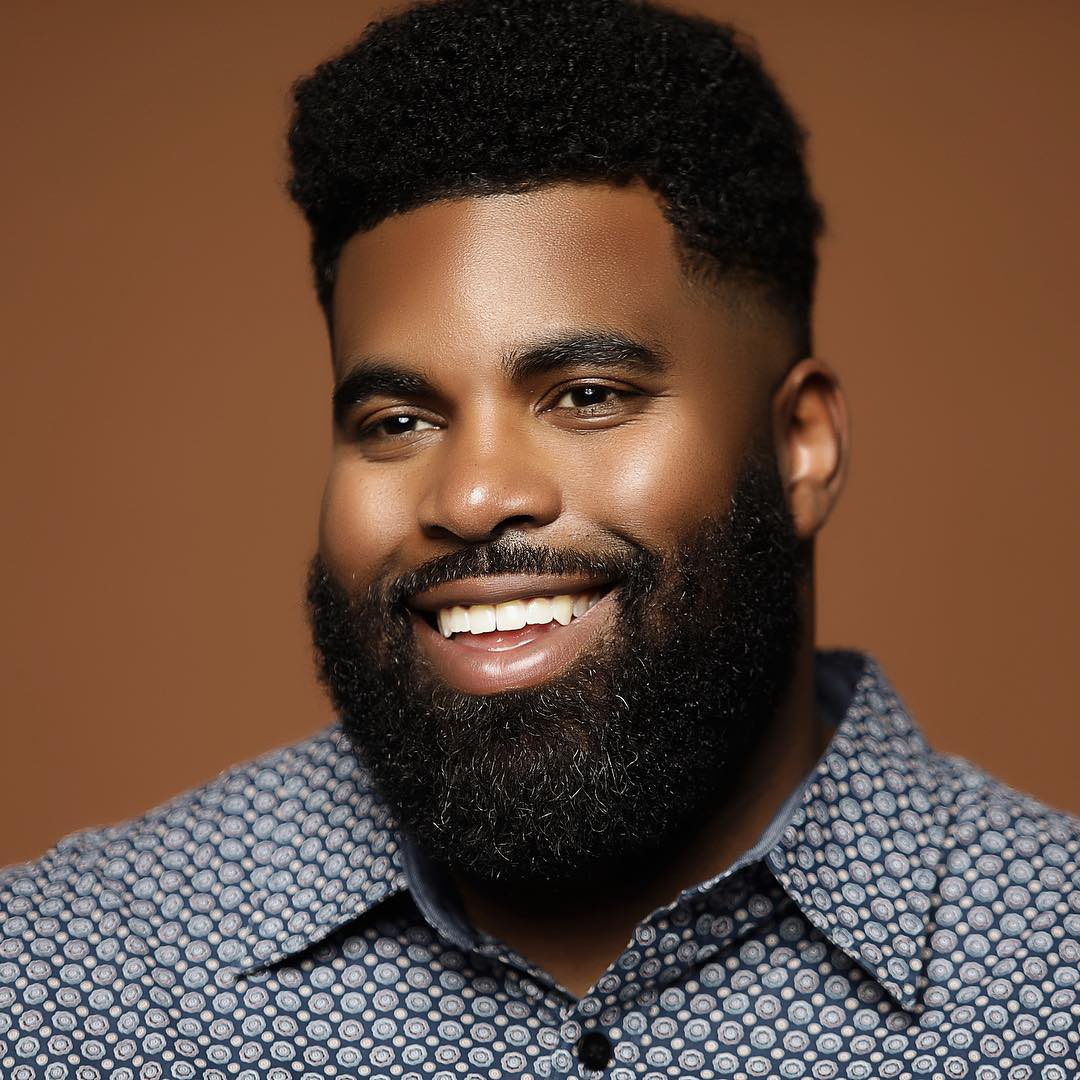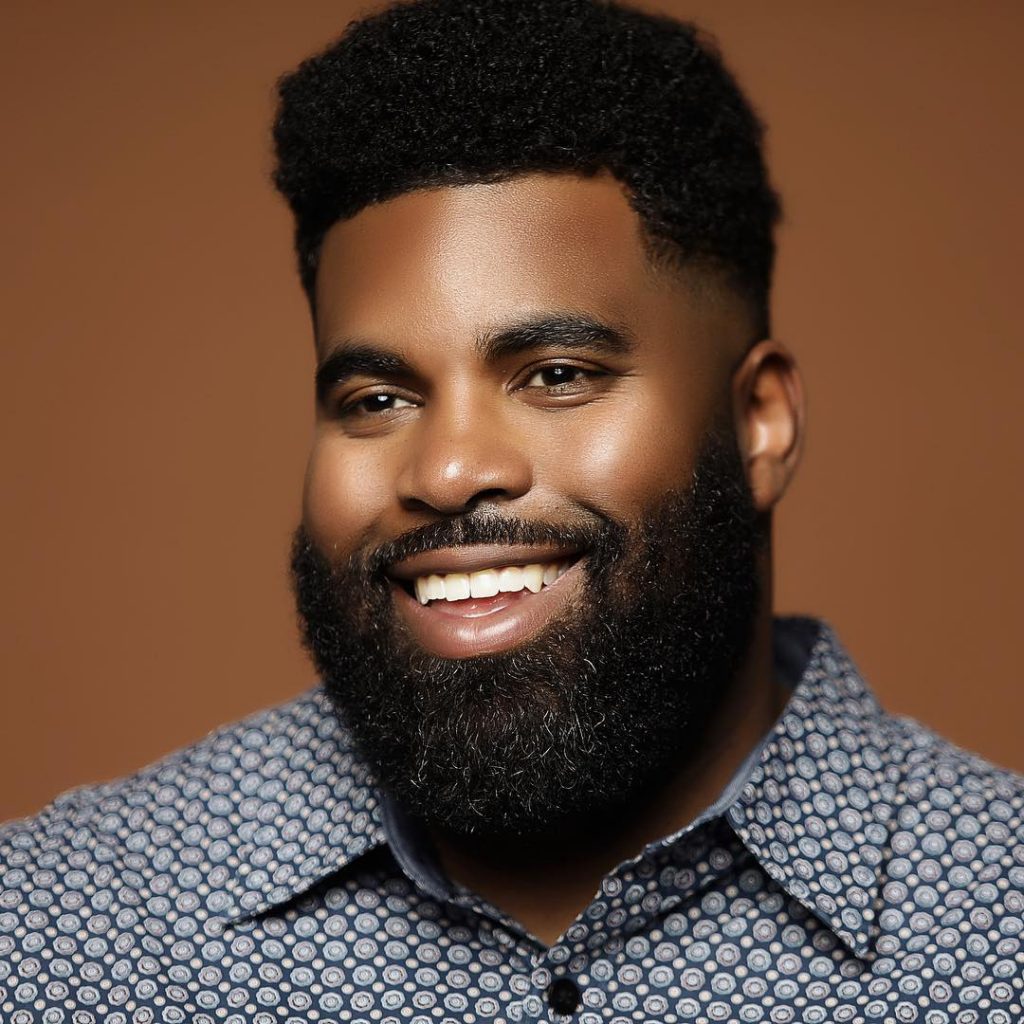 3. Beard Growth for Black Men
The rate and fullness of beard growth is a combination of genetics, testosterone, and, to some degree, lifestyle. If you come from a long line of full beards, you probably have plenty of facial hair. If you don't, you may be out of luck.
One supplement that can provide results for hair growth is biotin. Once called vitamin H, for Haar und Haut, German for hair and skin, biotin plays an important role in the health of hair, skin, and nails. Biotin deficiency is rare but symptoms include hair loss, skin rashes, and brittle nails. A biotin supplement of 5 mg, or in gummy form, has shown improvement in hair growth and quality in 90 days. It's not fast but but it can work.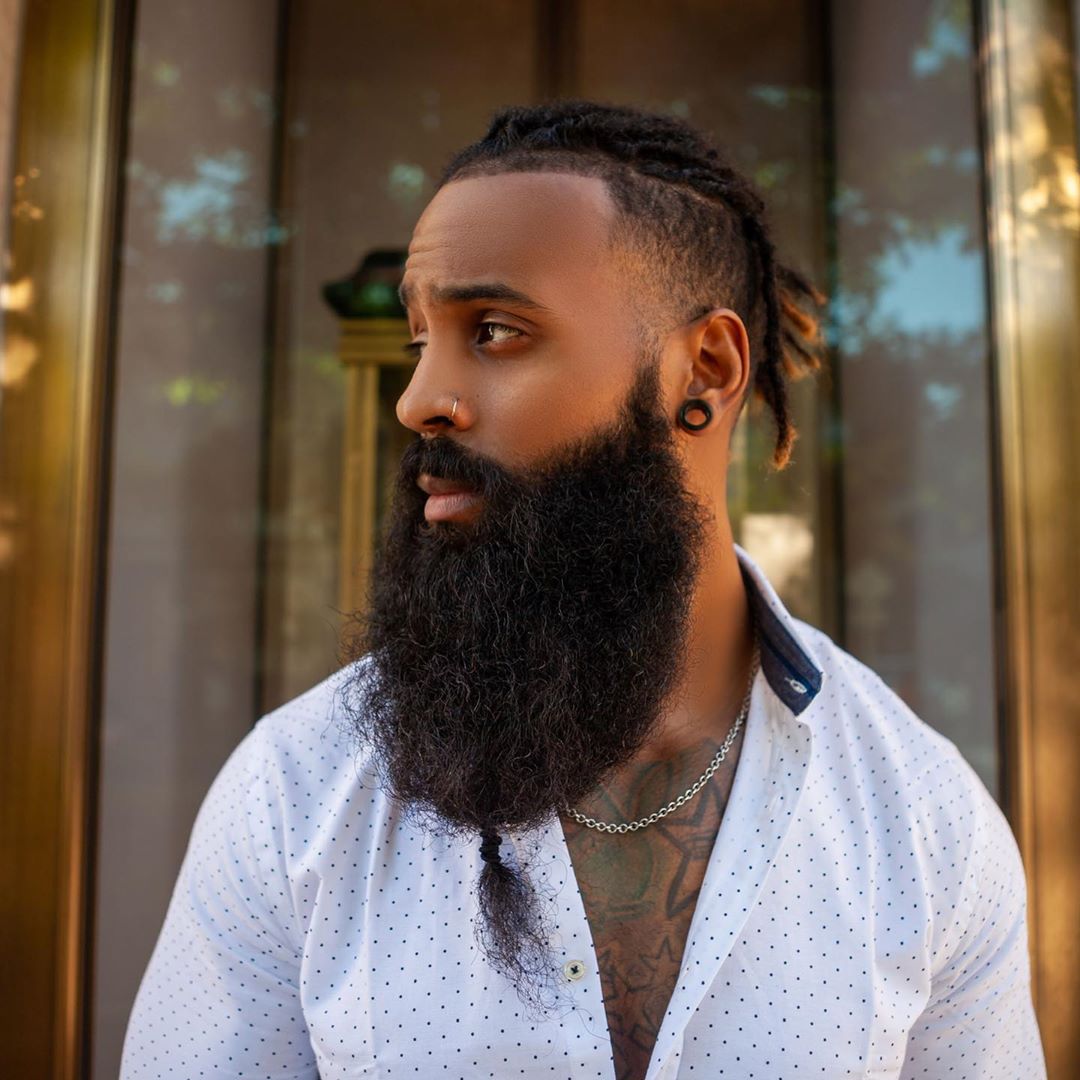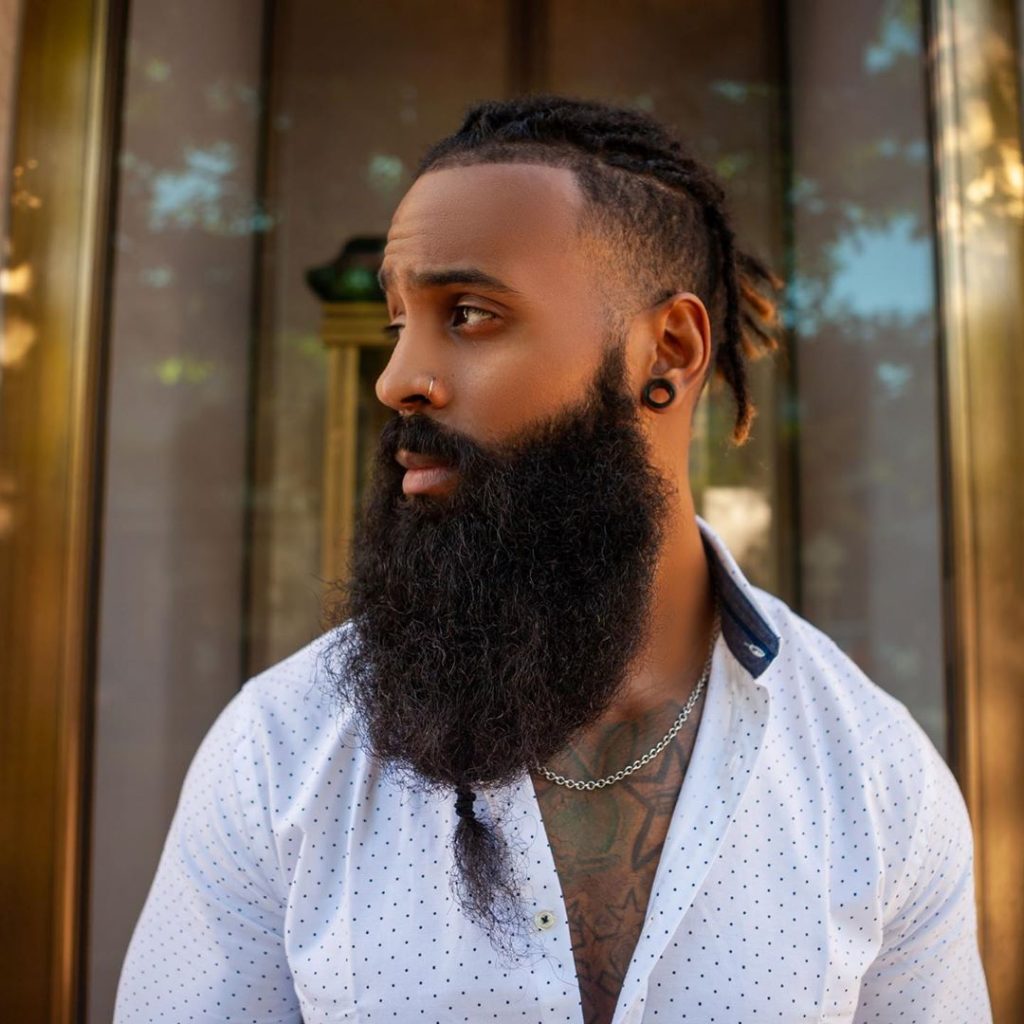 While there is no vitamin that can help grow hair, a healthy diet plus exercise can help you feel and look your best. Foods like salmon, sardines, tuna, peanuts, sweet potatoes, bell peppers, spinach, pumpkin seeds, and cinnamon all contain properties that support optimal health and hair growth.
4. Beard Products for Black Men
There are a ton of beard products available, you can get by with just a beard oil and beard brush. While black skin tends to be oily, black hair tends to be dry. That coiled texture makes it difficult for the body's oil to travel down the hair shaft and self moisturize. In addition to using a beard oil, brush facial hair with a boar bristle beard brush to distribute oils, smooth facial hair, and exfoliate skin. Also check out this comb-brush-scissors set that will keep you looking good at all phases of beard growth.
For thick or especially coarse beards, a beard balm provides extra hold and conditioning. A balm can be used in addition to or instead of a beard oil. Balms are use wax for hold and long-lasting moisture. Basically, beard oil is conditioner and beard balm is pomade. A few excellent beard balms are Honest Amish, Prophet and Tools, and King of Manes.
Washing and conditioning your beard can also help achieve the finest facial hair possible. Beard washes are gentle enough to eliminate food and odors without stripping away oils. Beard conditioners add and lock in moisture, but you can also use an oil for this.
For a deal, check out a beard set like the Shea Moisture Complete Beard Set, Viking Revolution Ultimate Beard Care Kit, or the Grave Before Shave Beard Care Pack in Rum Bay. Unless they offer a money-back guarantee, kits that offer a complete set of tools and products for a too low price are not going to be quality.
This post may contain affiliate links. Please read our disclosure for more info.