Even at the height of its popularity, the mullet was not for the timid. Known as the "business at the front, party at the back" haircut, the mullet has some attitude.
Some of the most famous mullets are from hockey players like Jaromír Jágr and Patrick Kane and country music's Billy Ray Cyrus and Blake Shelton. Baseball has seen its share of mullets and there is definitely more flow emerging from the back of baseball caps these days.
With the return of 80s and 90s styles and less barber visits over the year, the mullet is making a comeback. It's a cool way to keep some length and add some shape. Modern incarnations of the mullet can add mohawk, fade, pompadour, flat top, or perm to the look.
Some people find the look offensive. Some countries, Iran and North Korea, have gone as far as banning the mullet because it is a "decadent western-hairstyle" and "anti-socialist". Well, exercise your freedom with the wildest mullet you can grow.
Check out these cool retro, modern, redneck, permed, and futuristic mullets.
Cool Mullet Haircuts
It can be short, medium, or long but a mullet has got to have flow. What stays is the same is shorter hair at the front and hair long enough to cover the neck at the back. Here are some cool ways to sport the look.
1. Hipster Mullet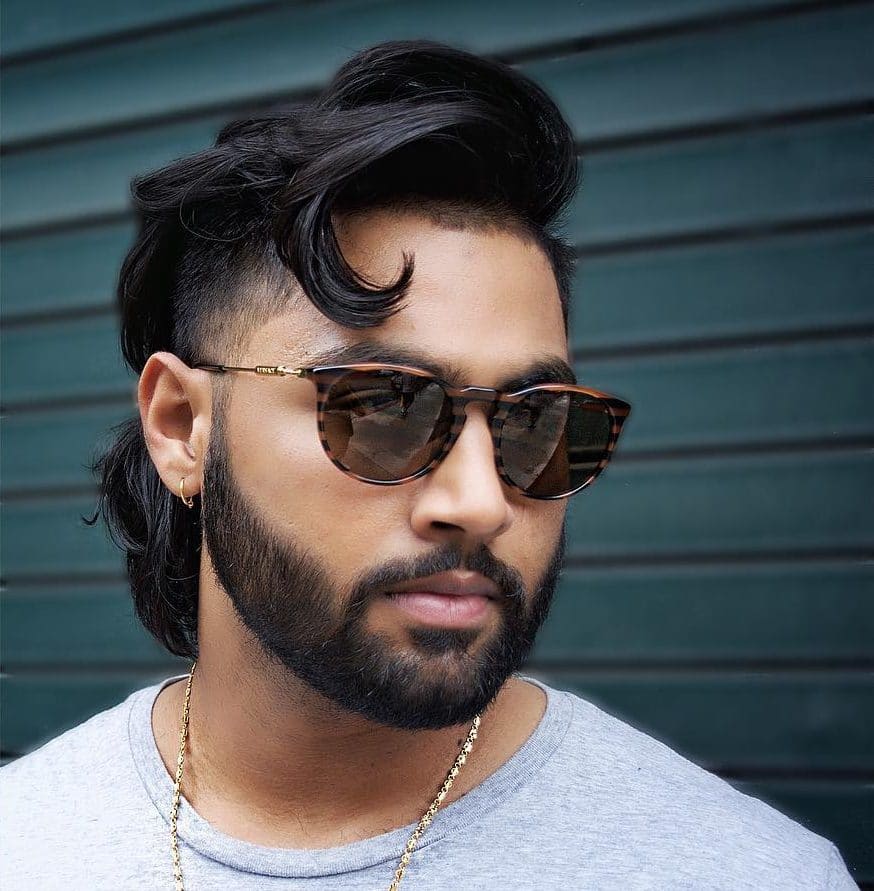 Mullets can be cool, very cool. This fresh style combines medium long hair on top styled with its own flow. Deeply faded temples give a bit of a mohawk vibe . Somehow it all works and looks great, although not everybody can pull the look off.
2. Short Mullet For Summer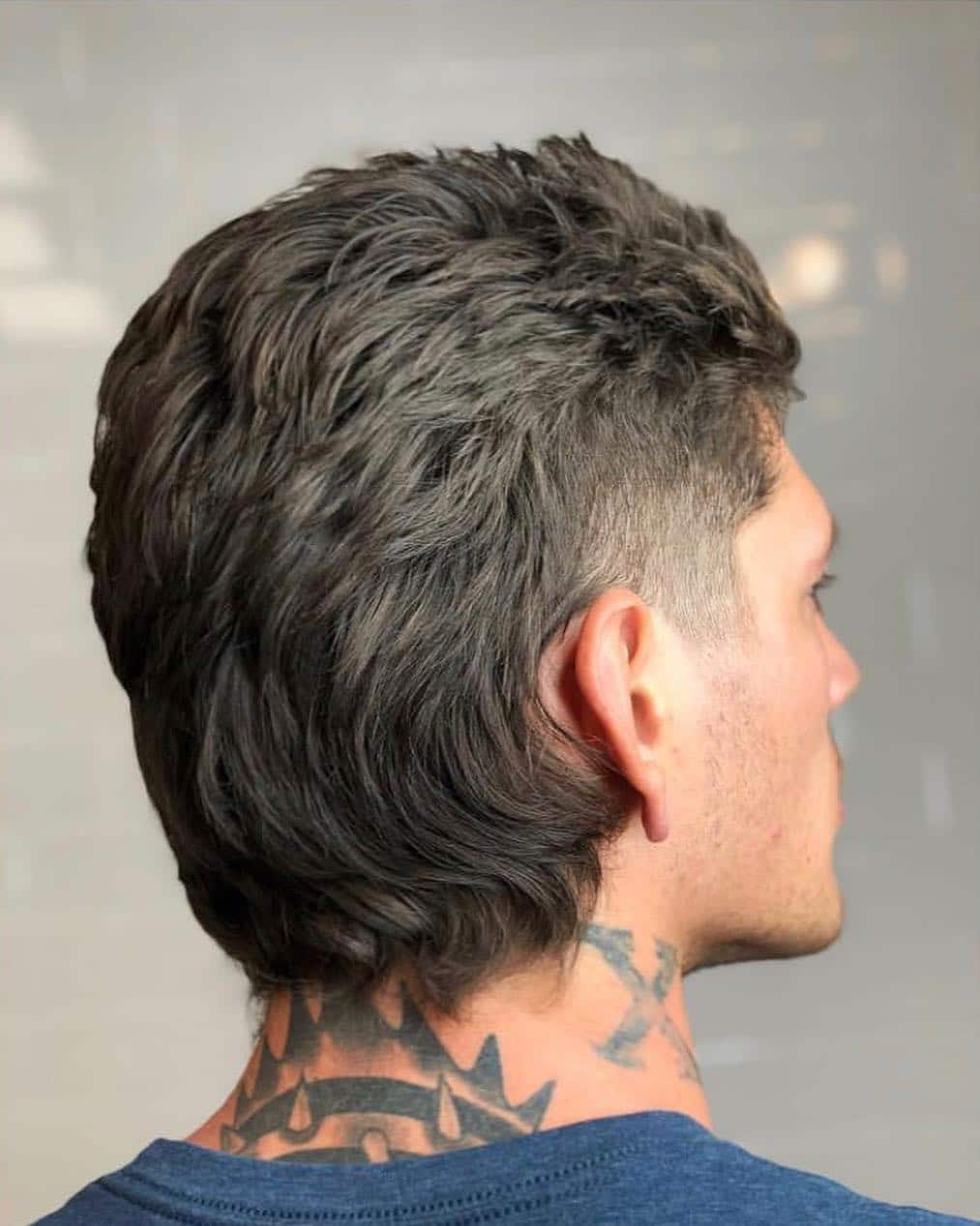 If you like to get hair cut shorter when the temperatures start to rise, this is a short version for thick hair. Run gel-covered fingers through hair to get these spikes and let the rest do its thing. The flow is short enough to keep you cool and a little bit of perspiration will make hair curl more, only adding to the look.
3. The Kentucky Waterfall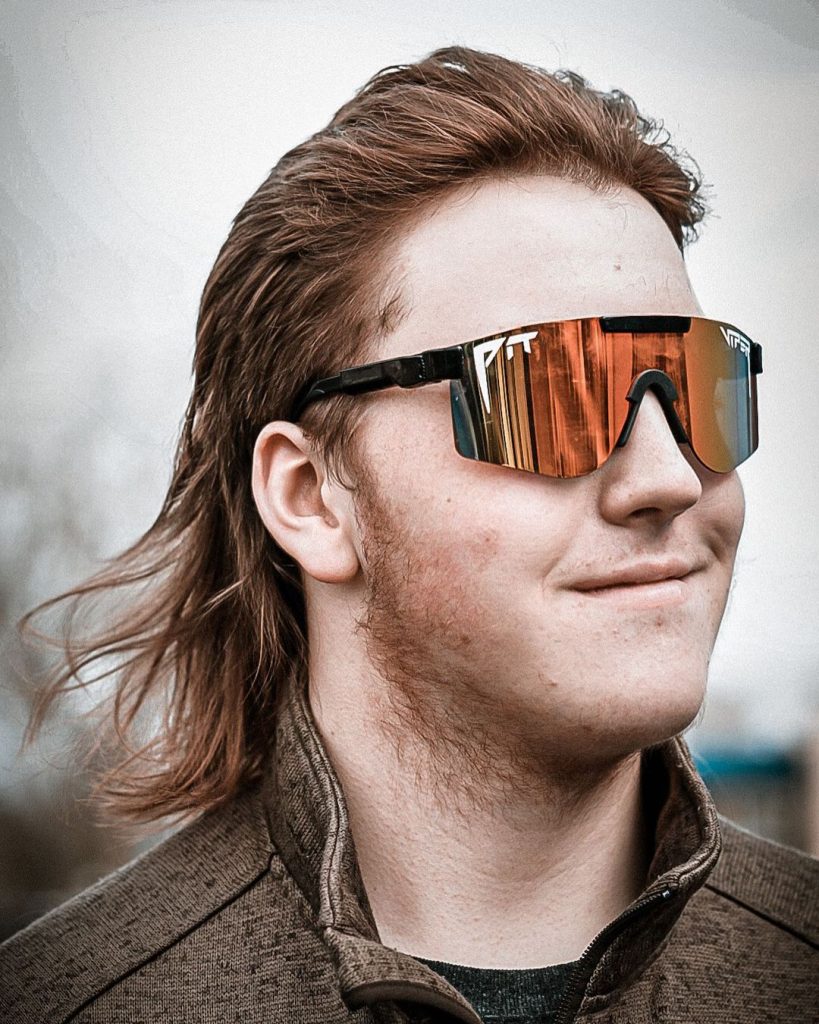 Look up Kentucky waterfall in a dictionary and you'll find this picture. If you can't get the hair, get the shades.
4. 90s Mullet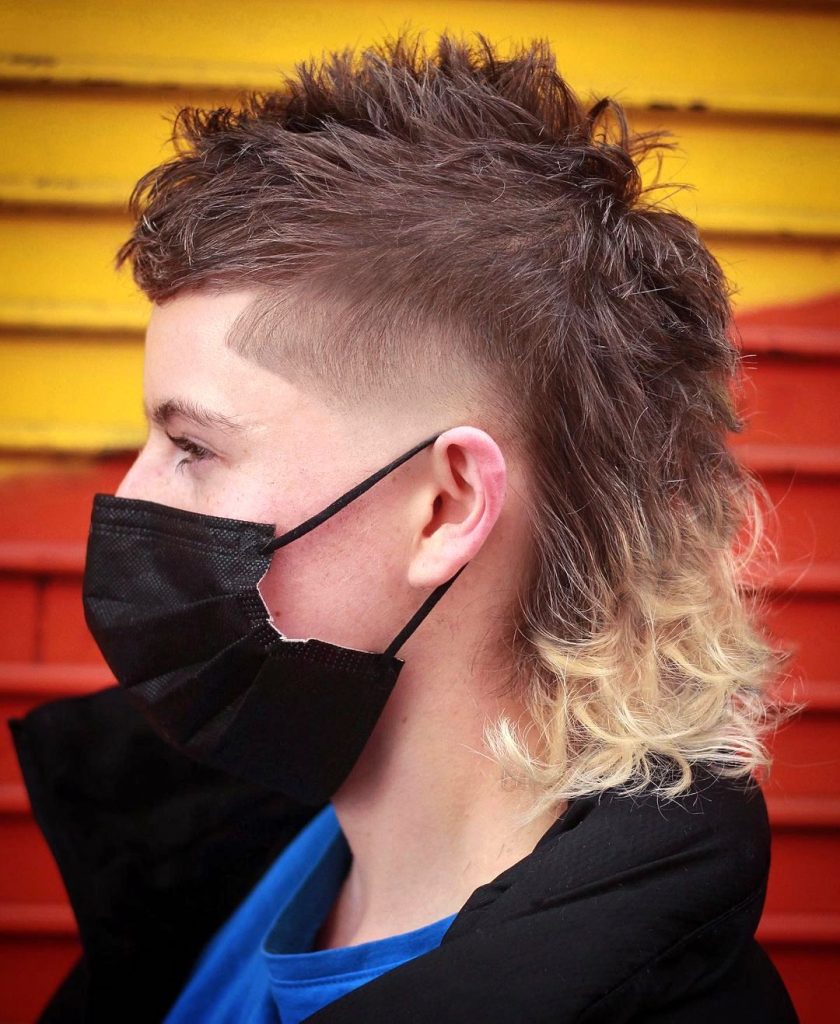 With some crispy spikes and blonde tips, it's like taking a trip back in time. I wonder if he's wearing Zubaz.
5. Baseball Mullet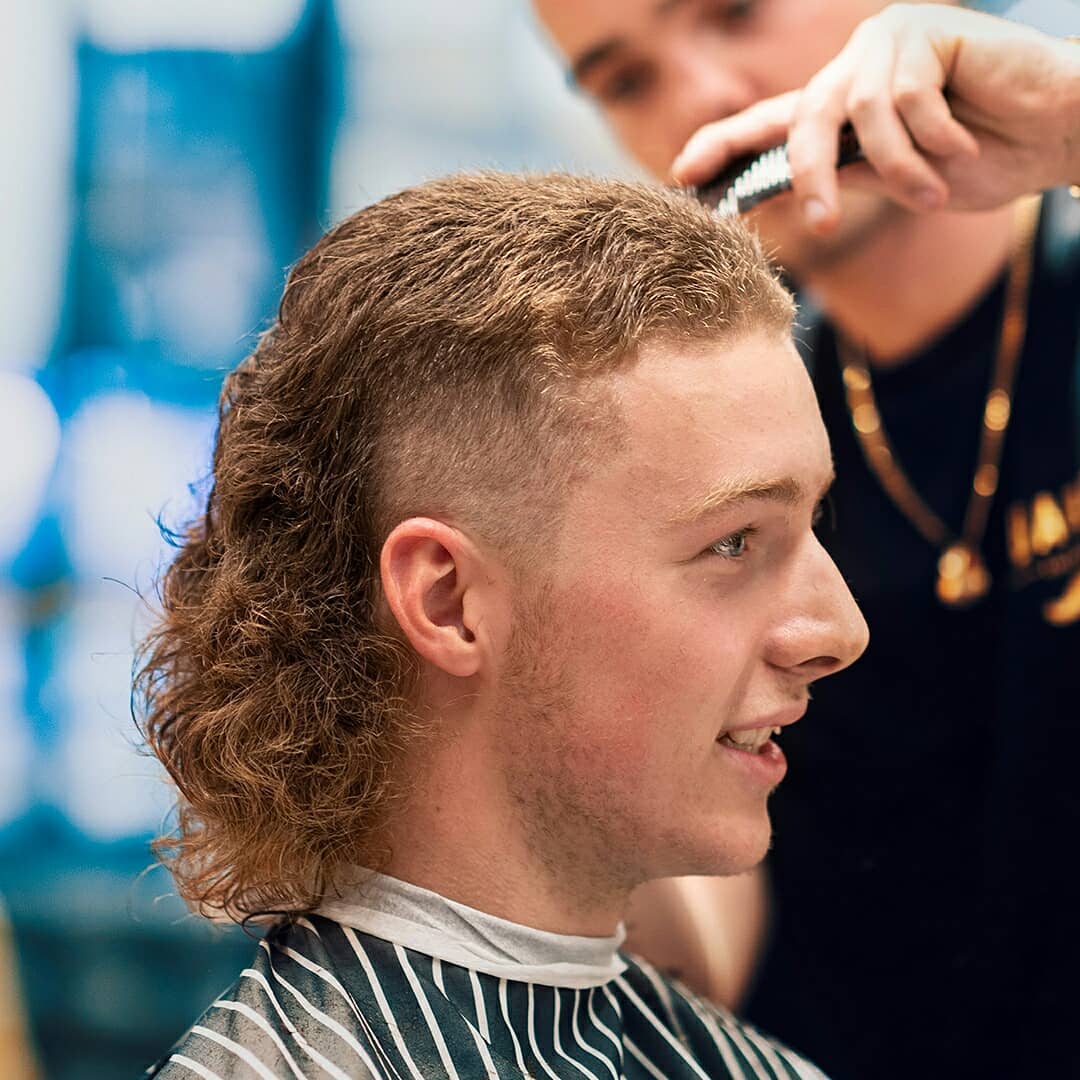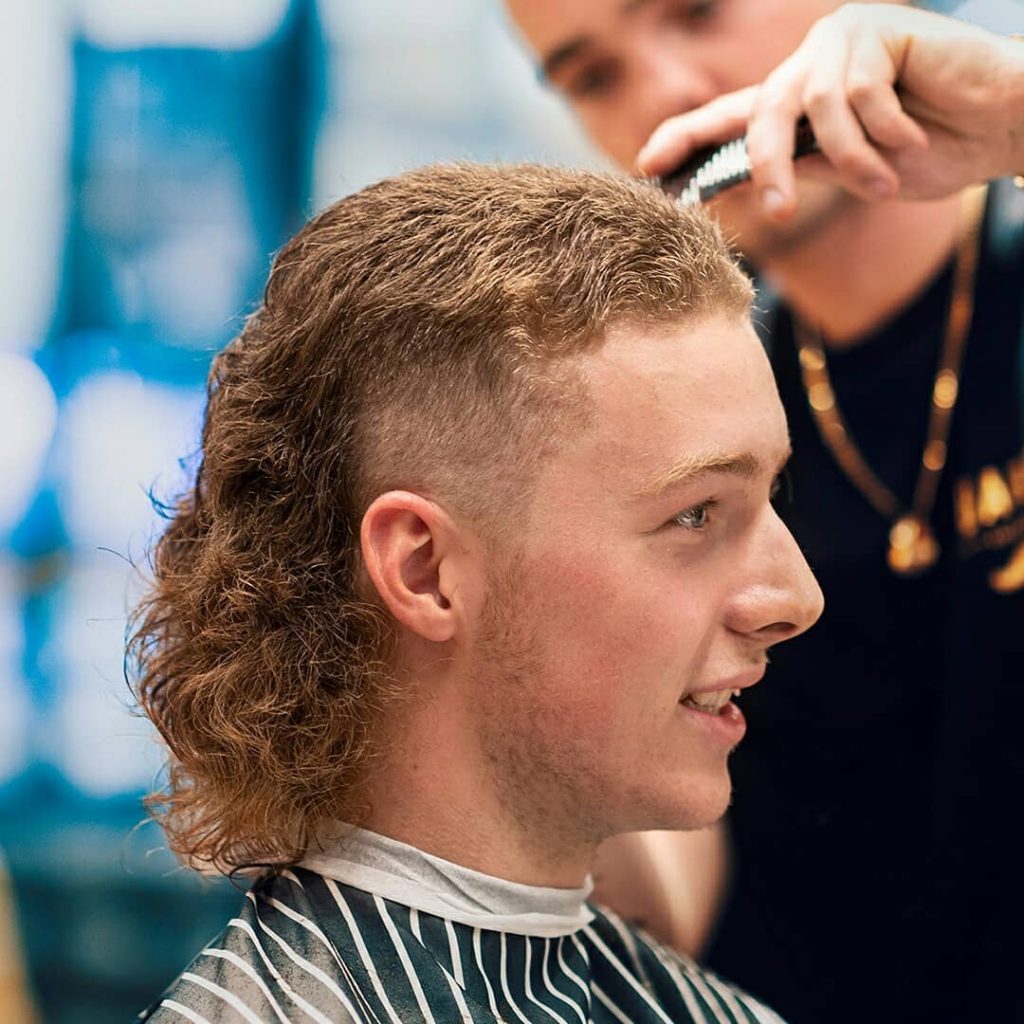 This curly mullet is designed for maximum effect with a baseball hat. If you need a perm to make it happen, so be it.
6. Ziggy Stardust Mullet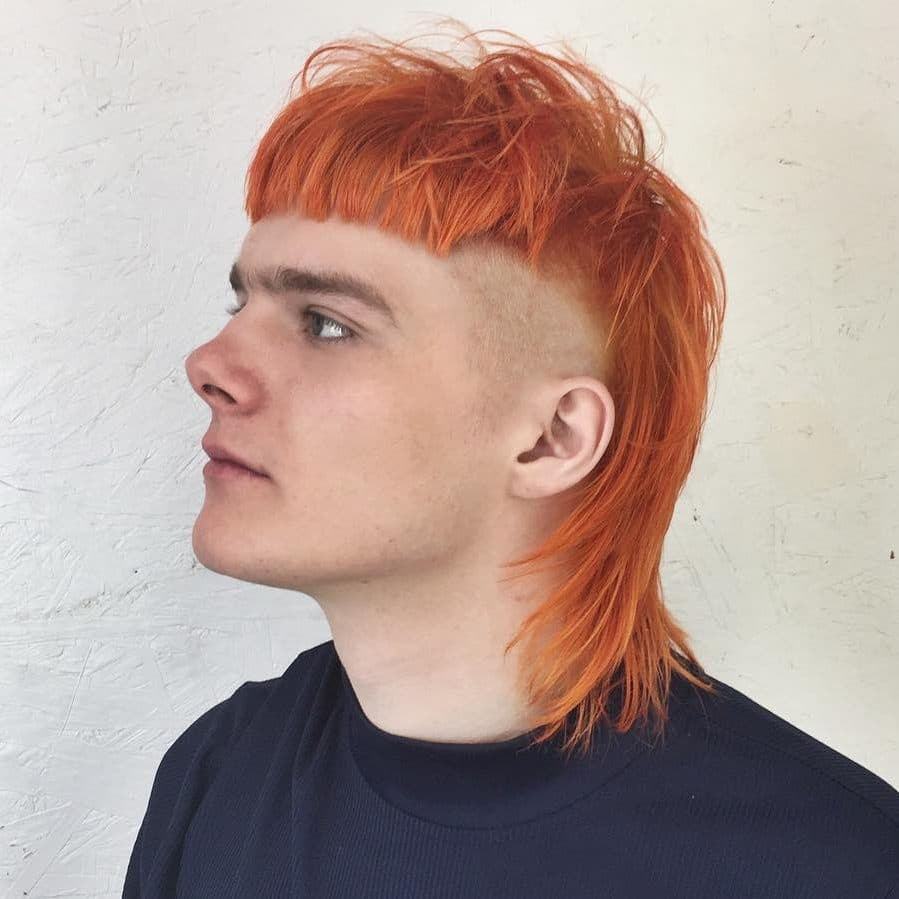 Perhaps taking inspiration from Ziggy Stardust, this orange mullet features blunt bangs, a temple fade, and layering at the neckline.
7. Side Part Mullet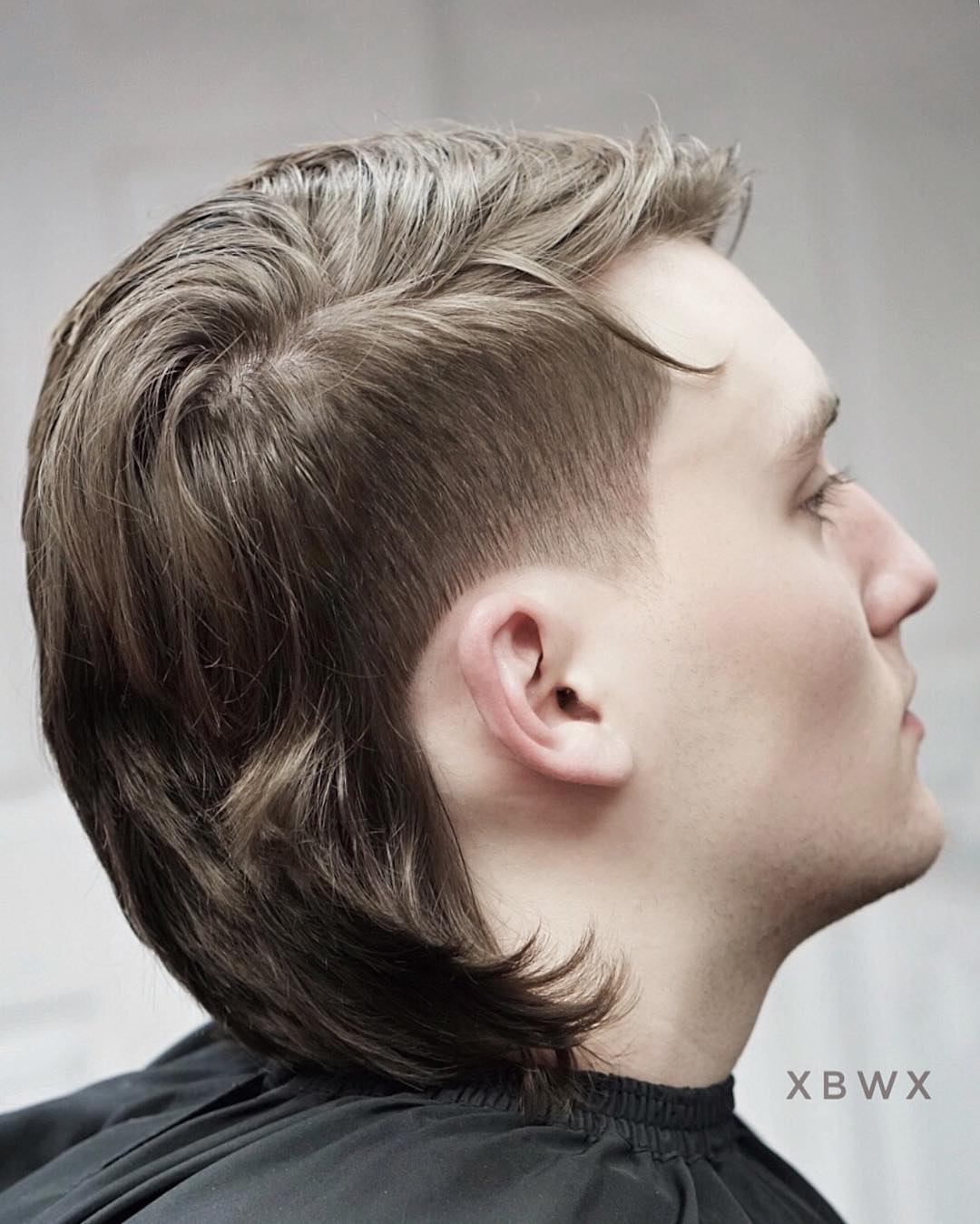 Even more of a contrast than most mullets, the gentleman's haircut at the front just keeps going. Surprise!
8. Mullet + Fade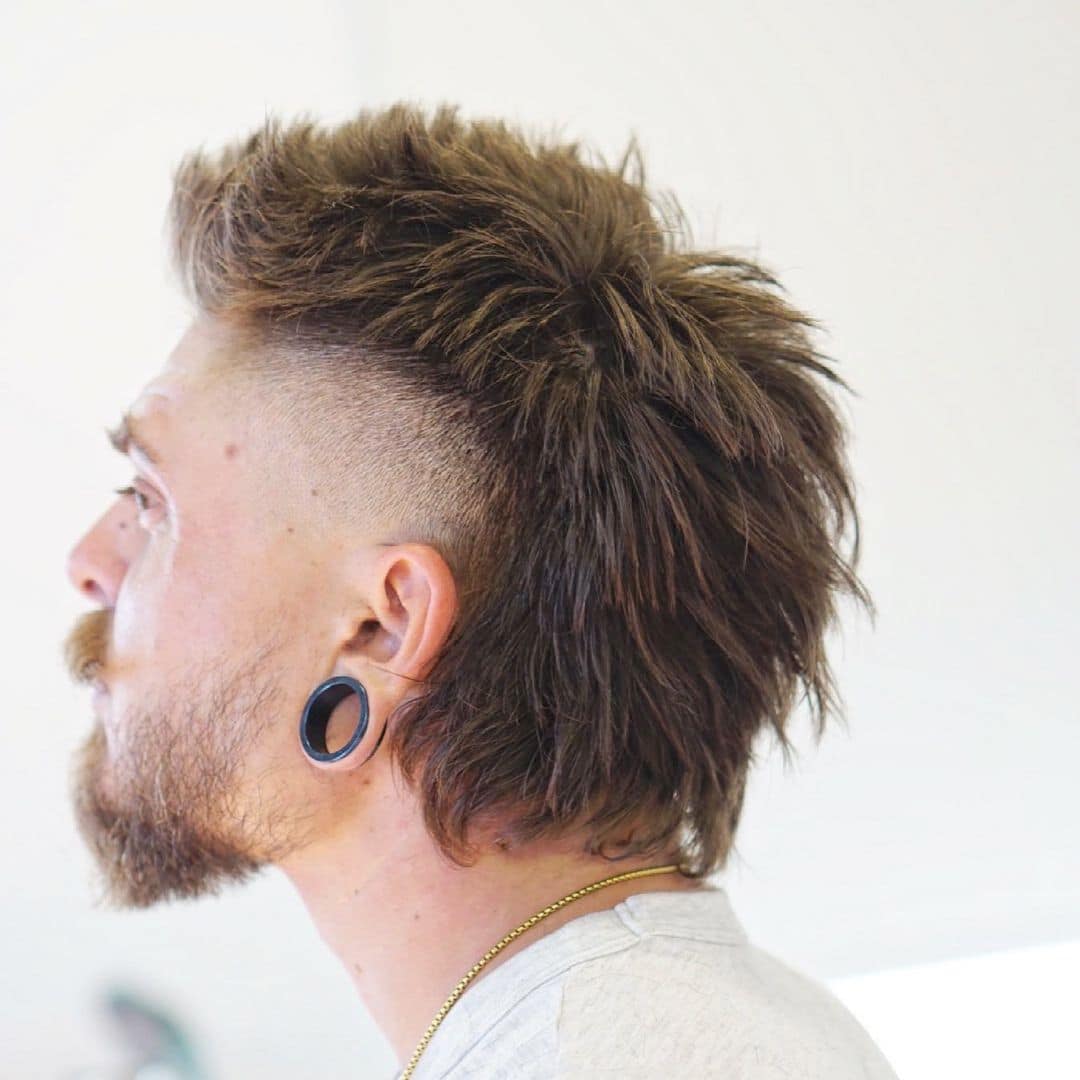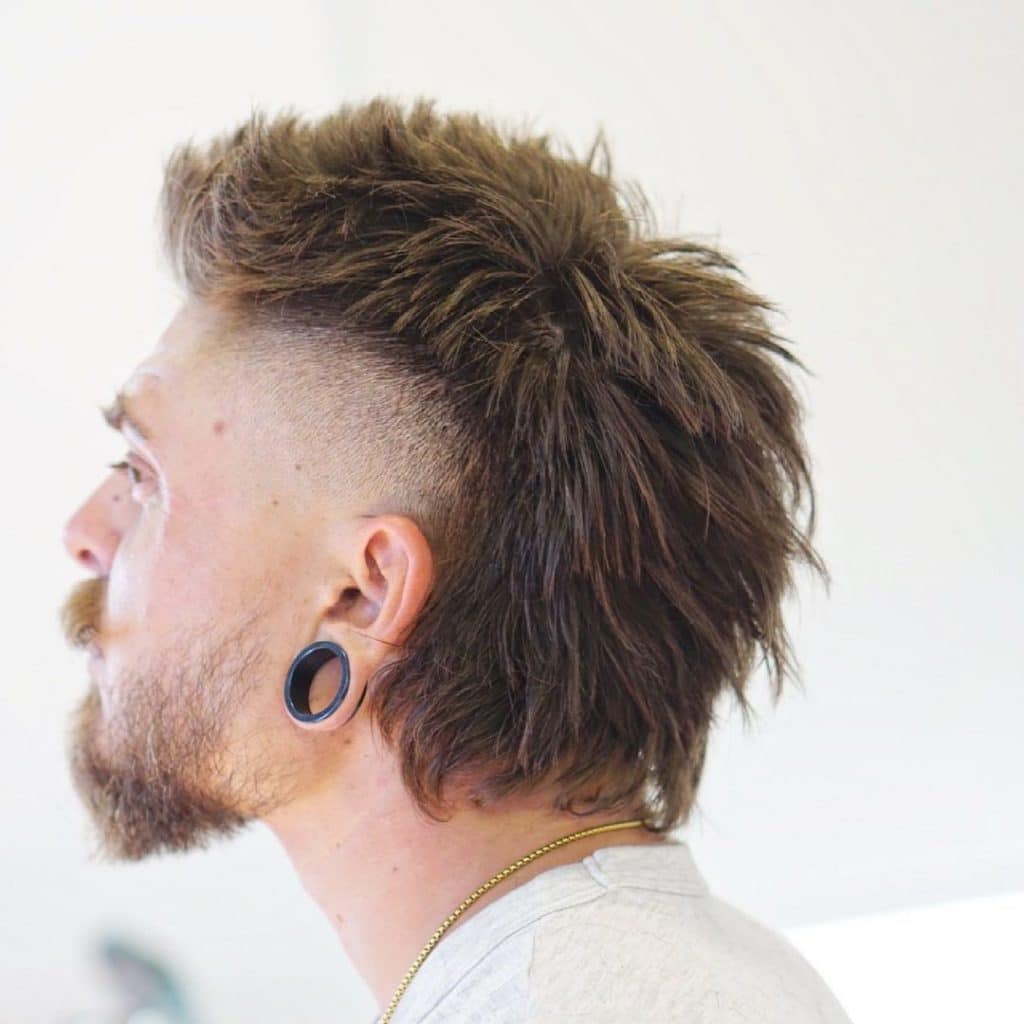 A wider version of the popular mullet hawk, this is one way to wear the temp fade mullet.
9. Temp Fade Mullet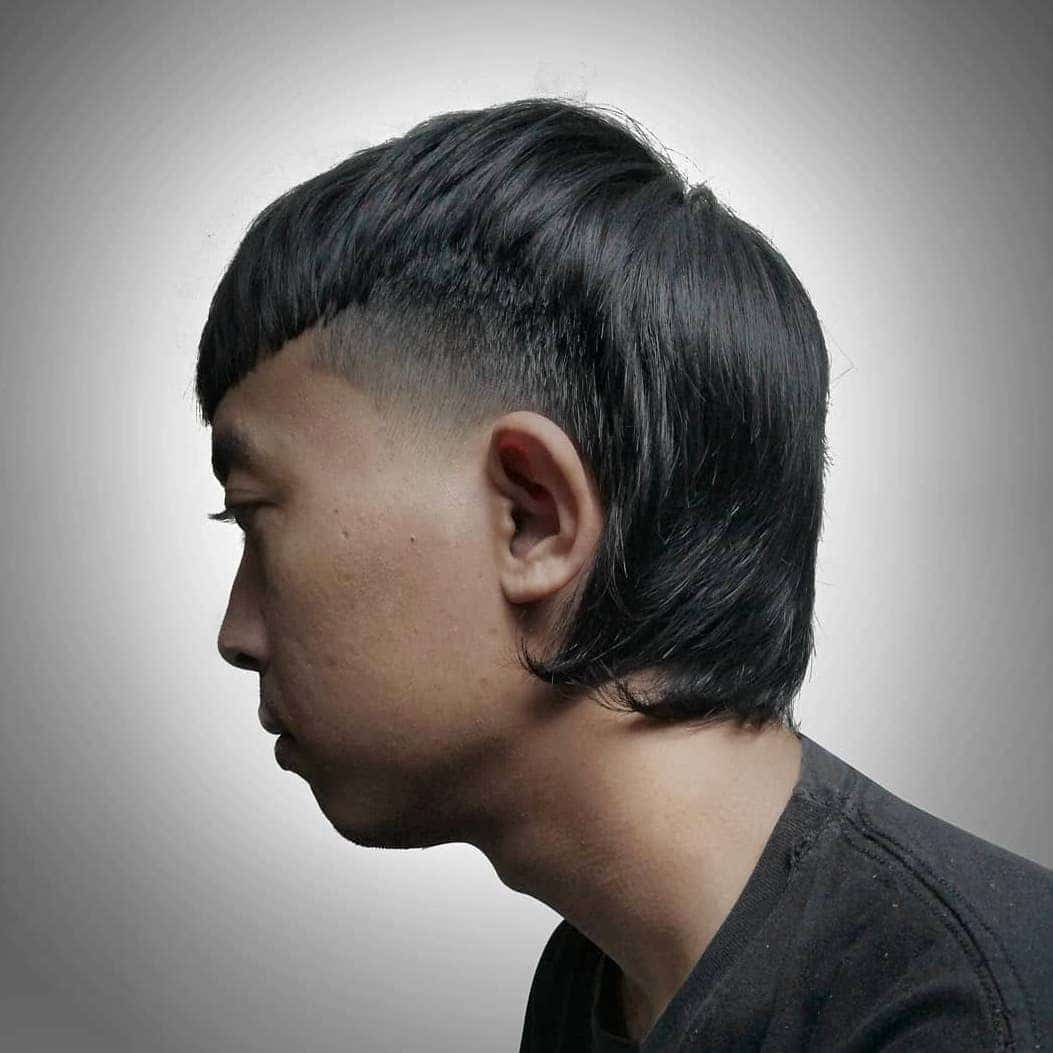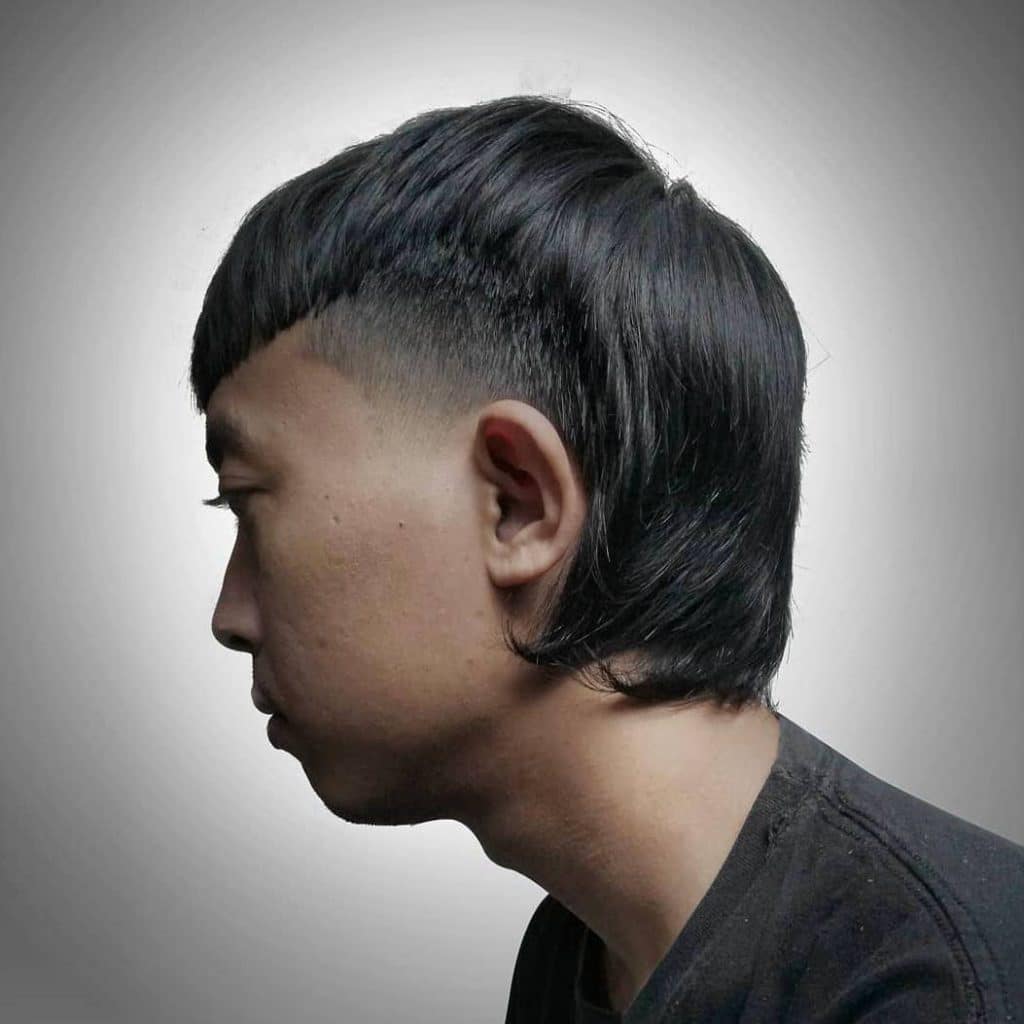 A temple fade keeps the sides tight in this modern look for straight hair.
The Mullet Hawk
The mohawk – mullet is one of the most popular ways to rock this look. Spike hair up, or not.
10. Mohawk Mullet Haircut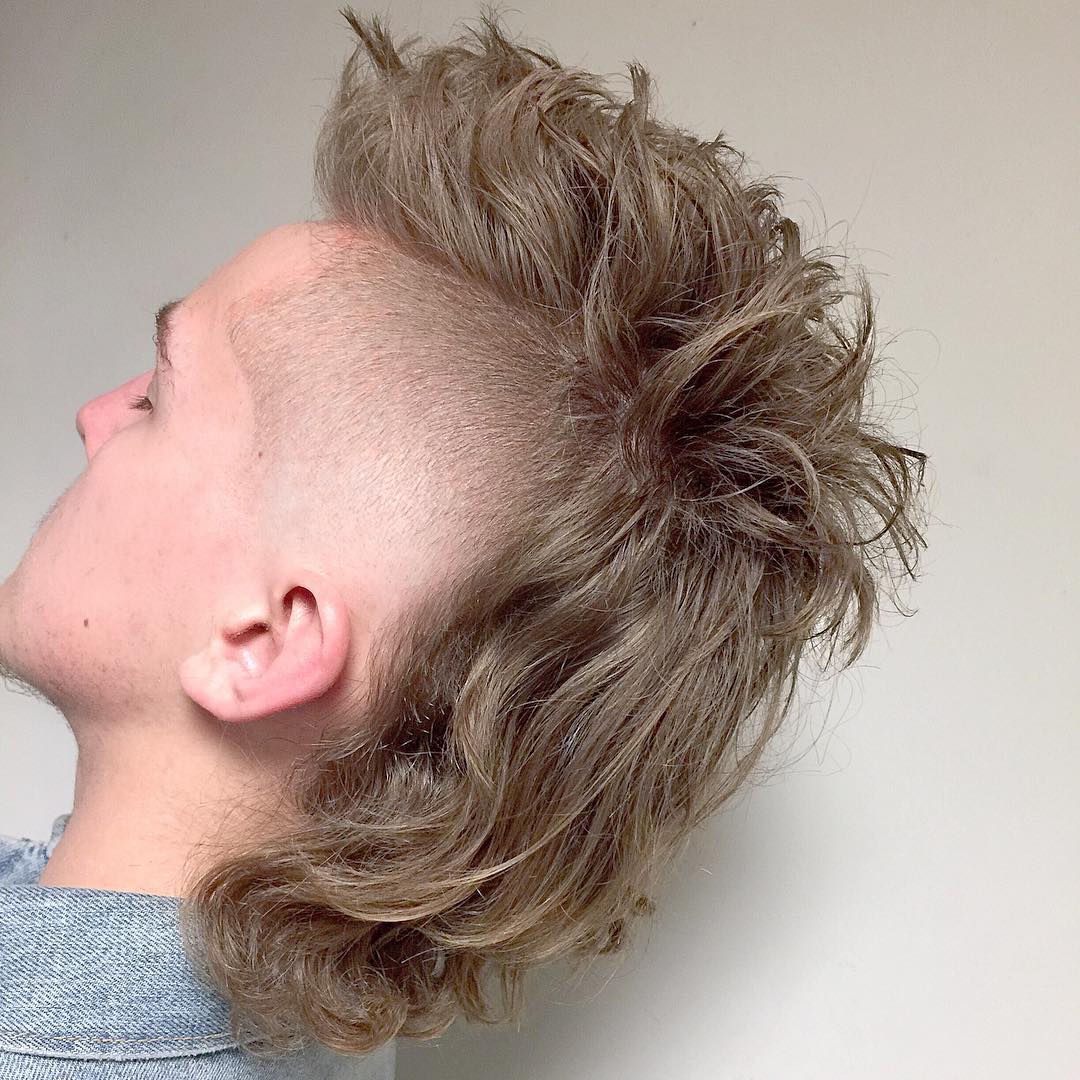 This cool look combines two of the most iconic types of men's haircuts, the mohawk and the mullet. Each one is a bold look on their own and it's an even bolder style worn together. Imagine taking it even further with some blonde streaks or color.
11. Wide Mohawk + Temple Fade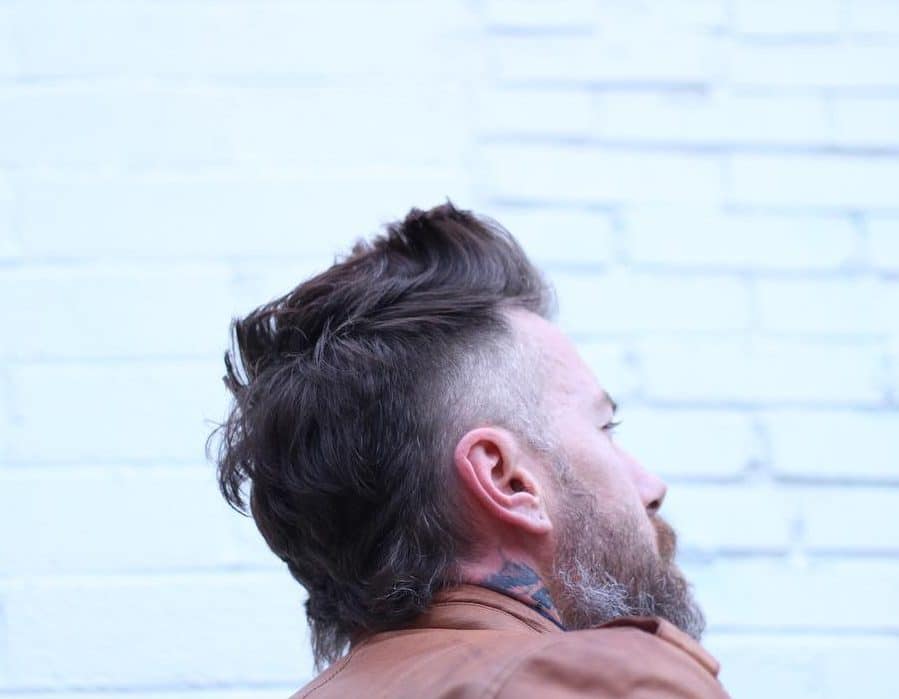 A small burst fade behind the ear creates a wide mohawk that adds a punk rock edge to this mullet haircut.
12. Burst Fade Mohawk Mullet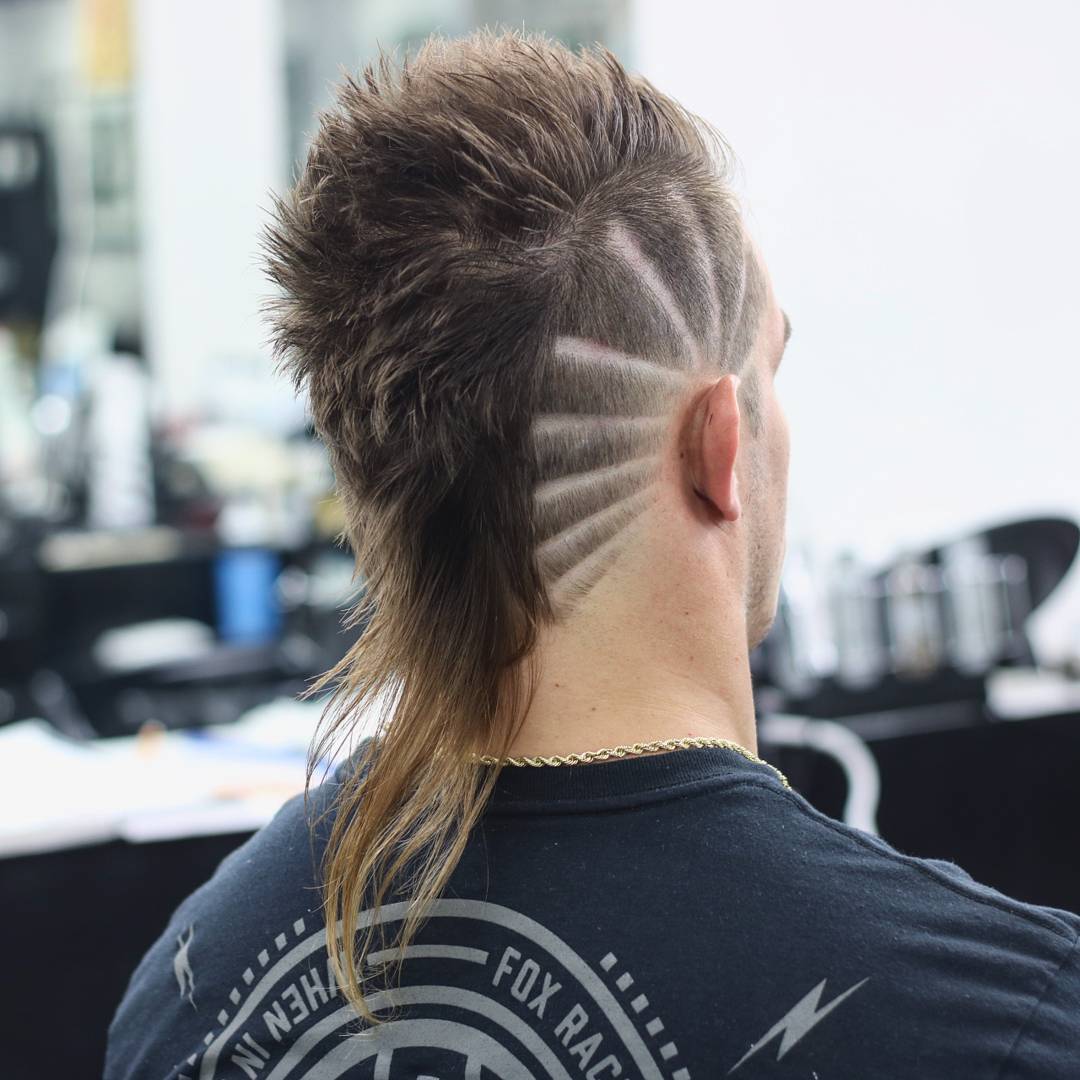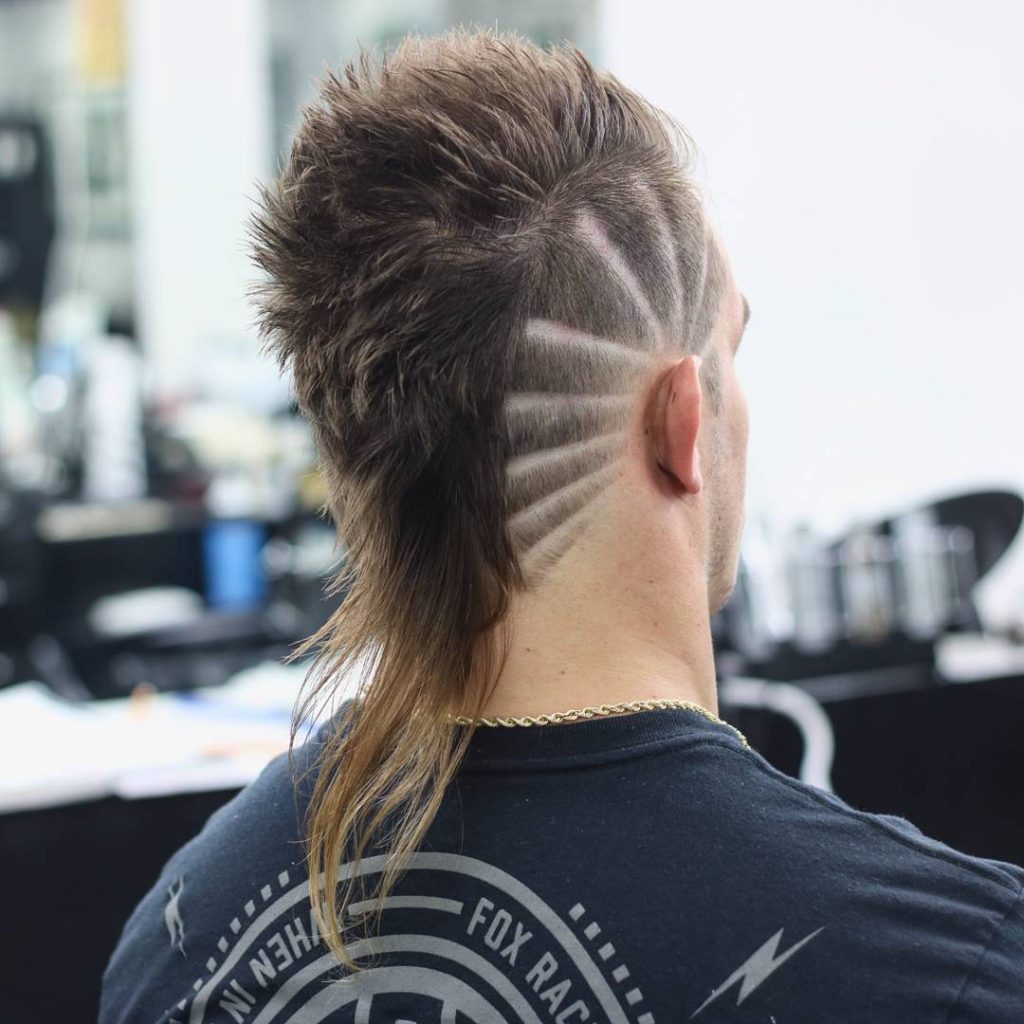 Rays emphasize this burst fade mohawk. Short hair is spiked up along the top and back before the flowing mullet. It's a lot of look but works for this gentleman.
13. Faux Hawk + Mullet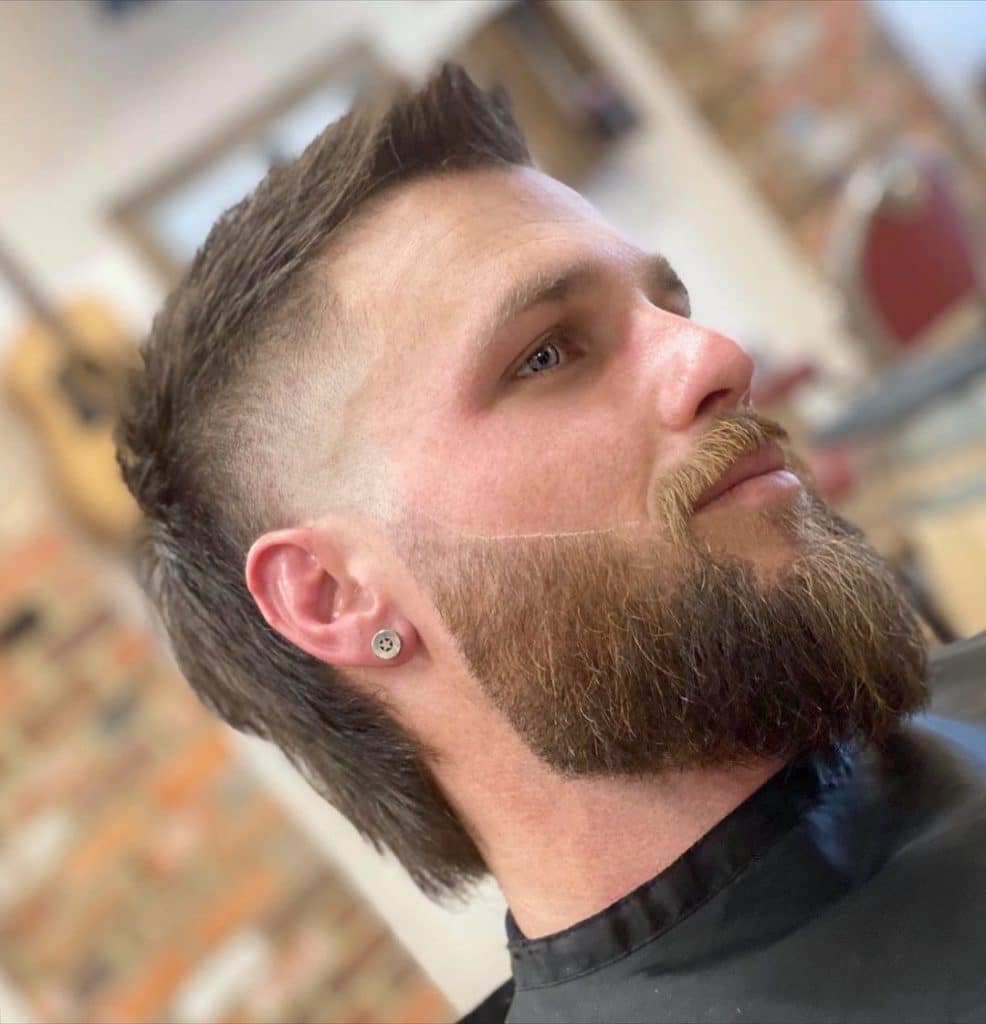 If you can't do the mo, do the faux (hawk).
Pompadour Mullet Hairstyles
Instead of short hair or fringe, these mullets feature a pompadour at the front.
14. Retro Pomp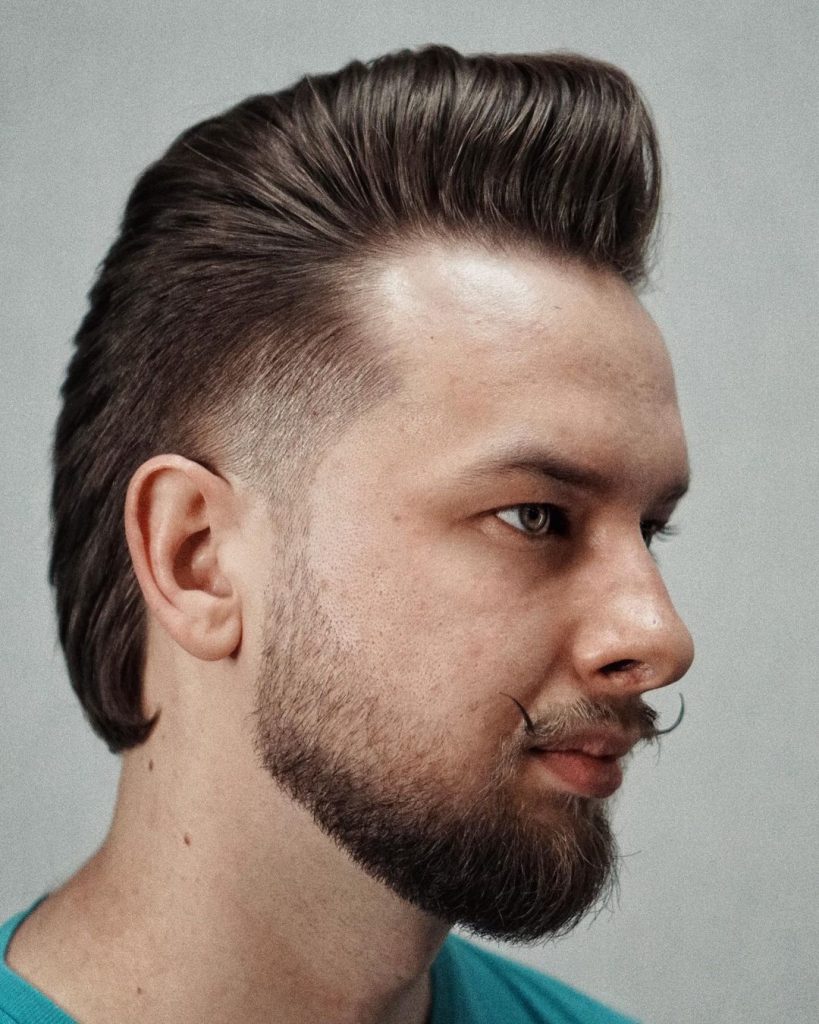 This cool look contrasts a retro waxed handlebar mustache and shiny pomp with a modern beard fade and longer neckline.
15. Medium Length Mullet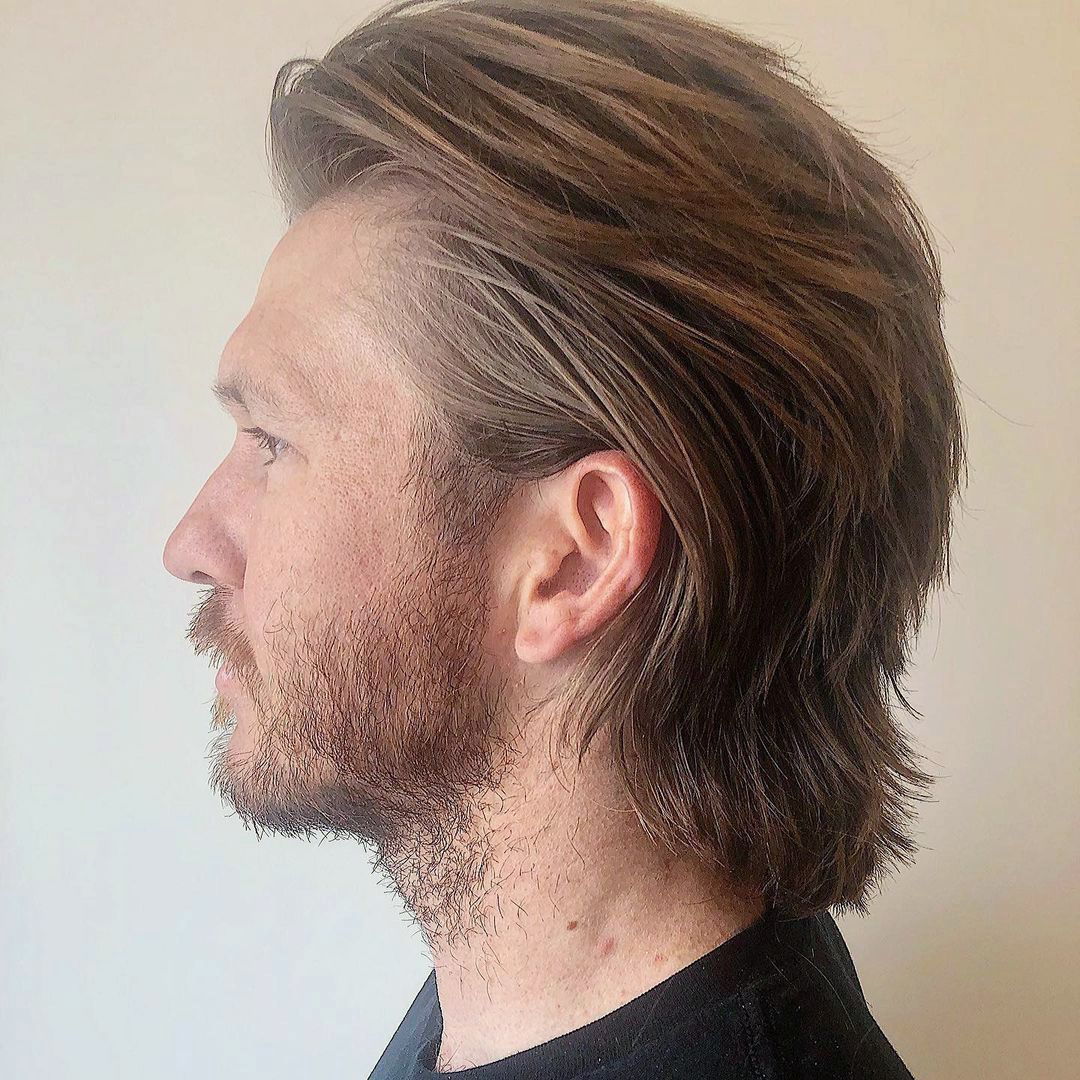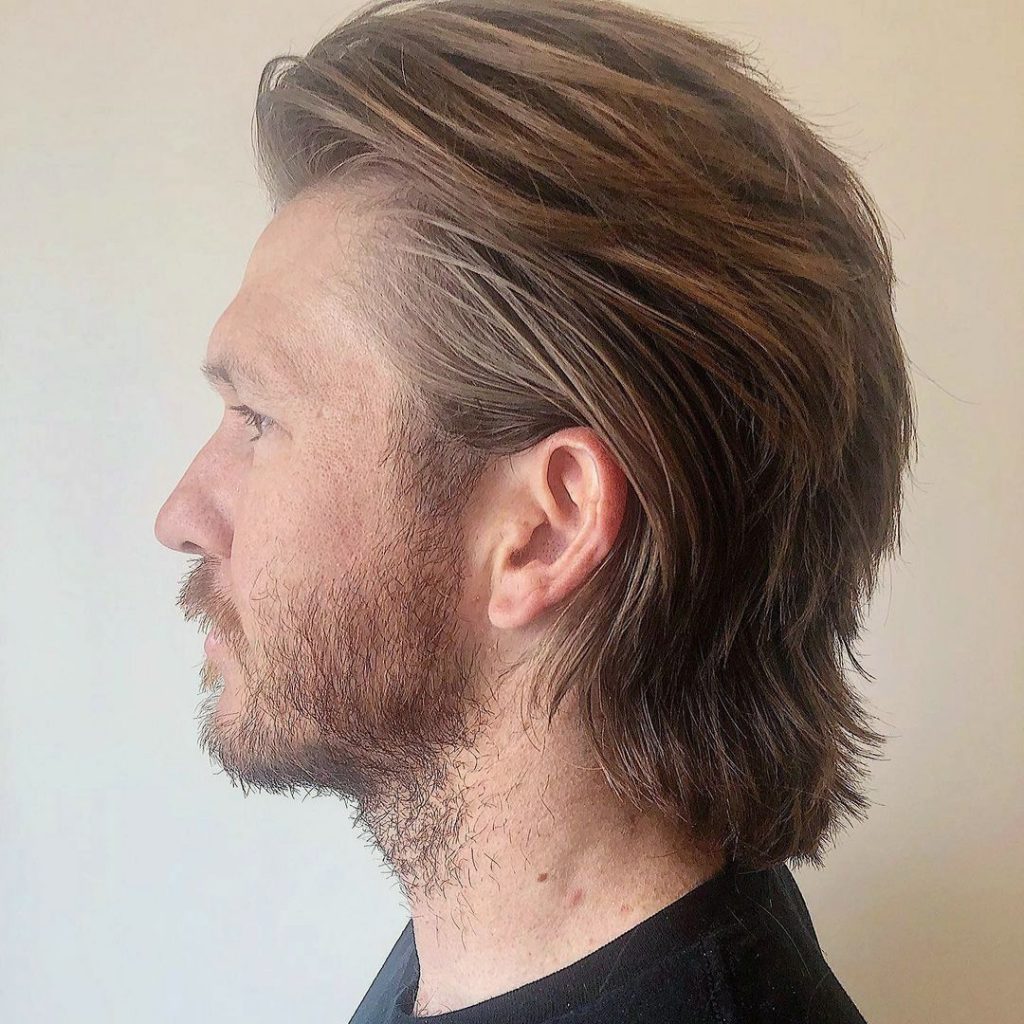 Business haircuts can be medium length so this longer look still follows the mullet formula.
16. Rockabilly Mullet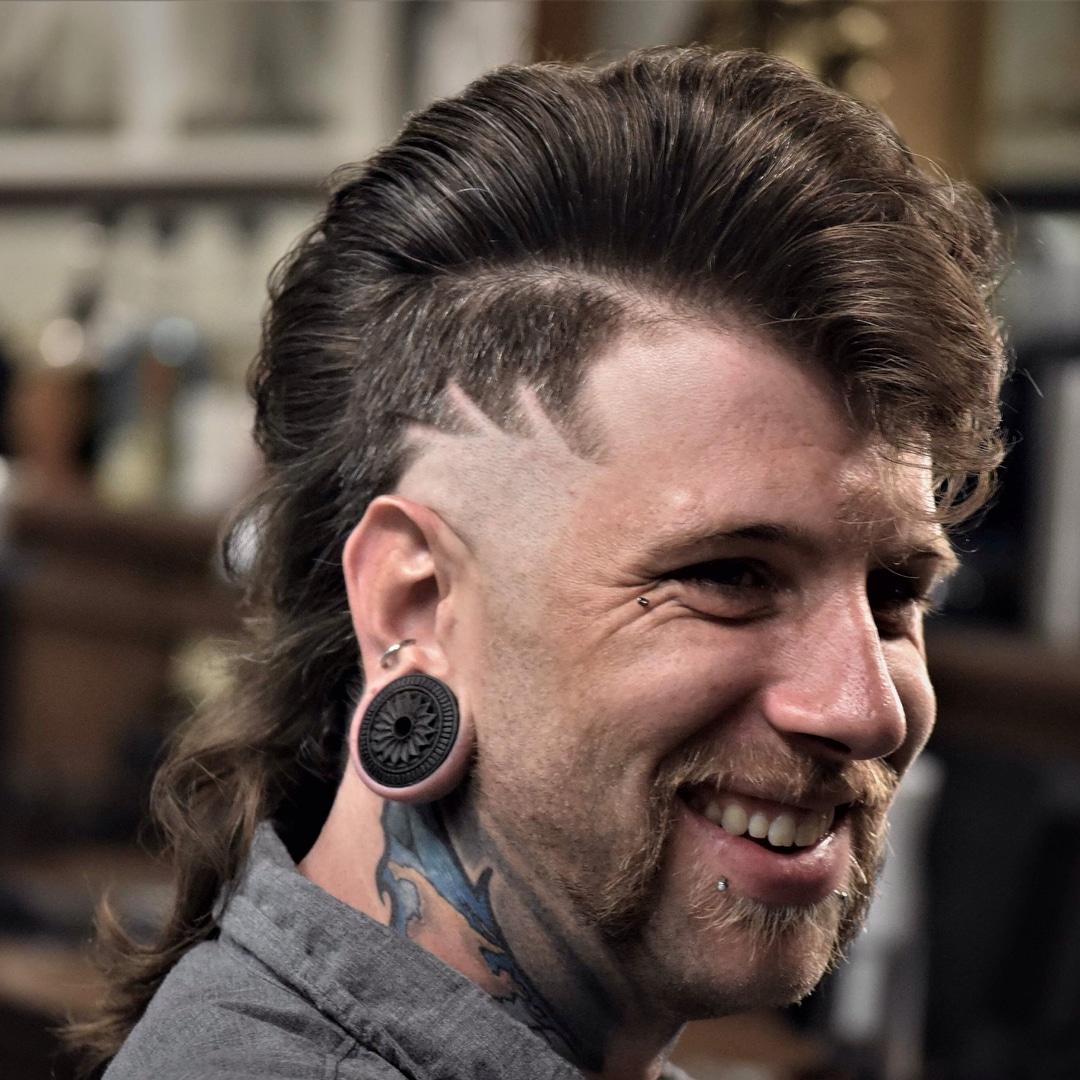 A side swept pomp crowns this flowing wavy mullet with a shaved hair design over the temple.
17. Messy Pomp Fade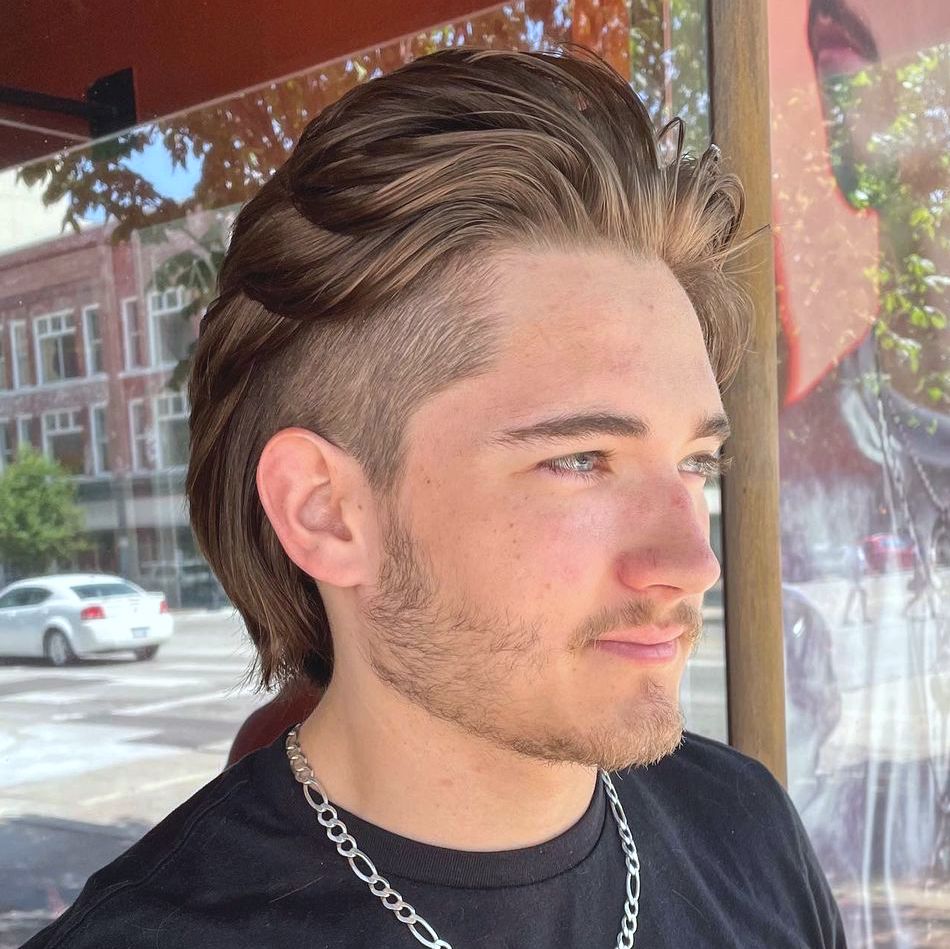 Most pomp fades are low, medium, or high but to keep hair at the back full, try a temple fade.
18. Pomp Hawk Mullet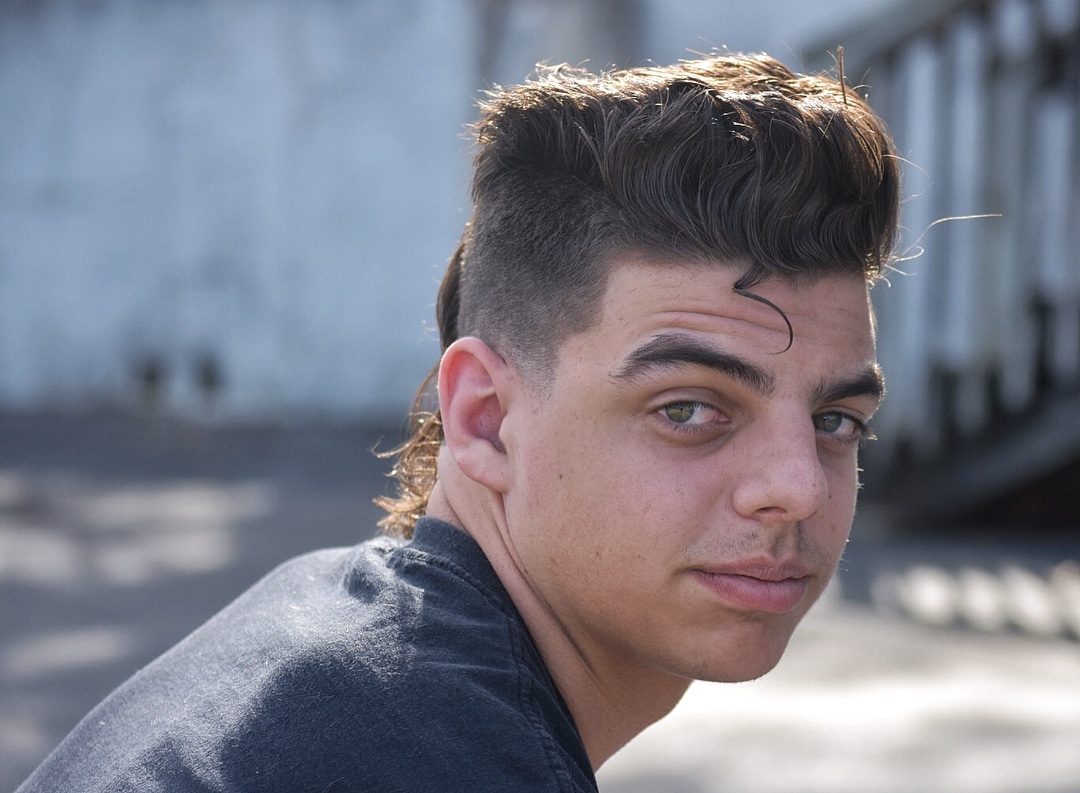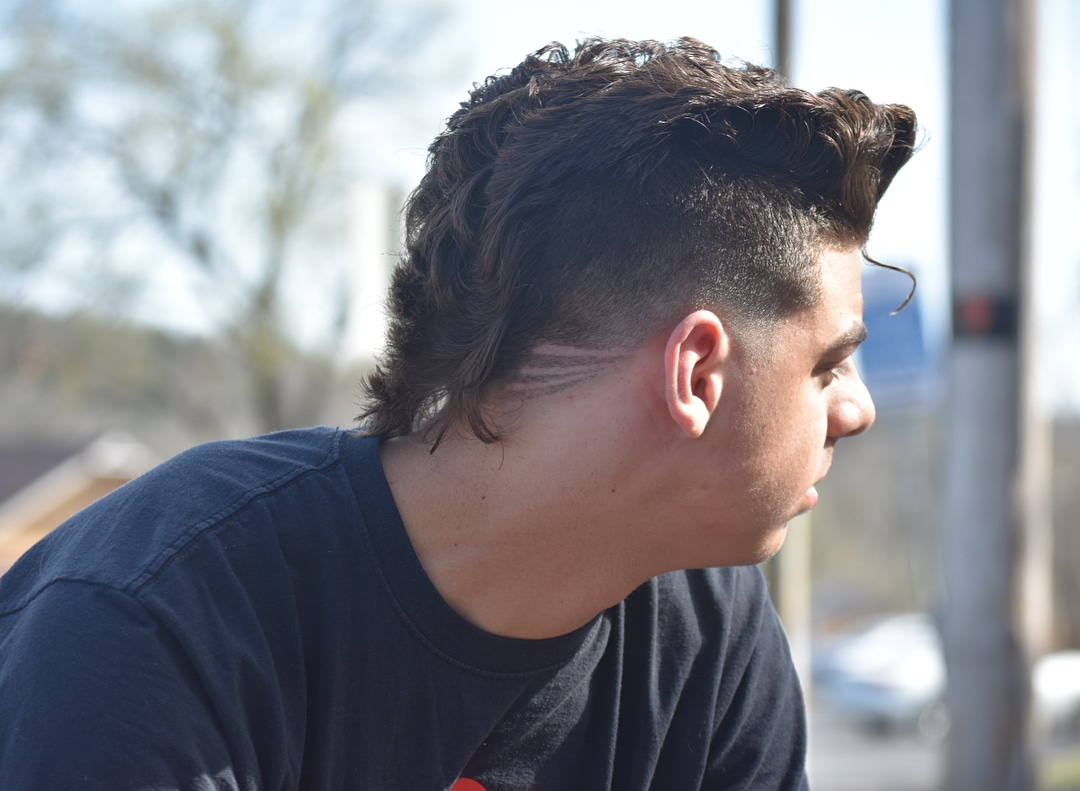 The first image shows why the mullet is so cool. Length at the back frames the face. This cool version is worn with a wide pompadour at the hairline. A burst fade at the sides creates a mohawk shape with wavy hair creating plenty of texture and volume.
19. Burst Fade + Mullet Haircut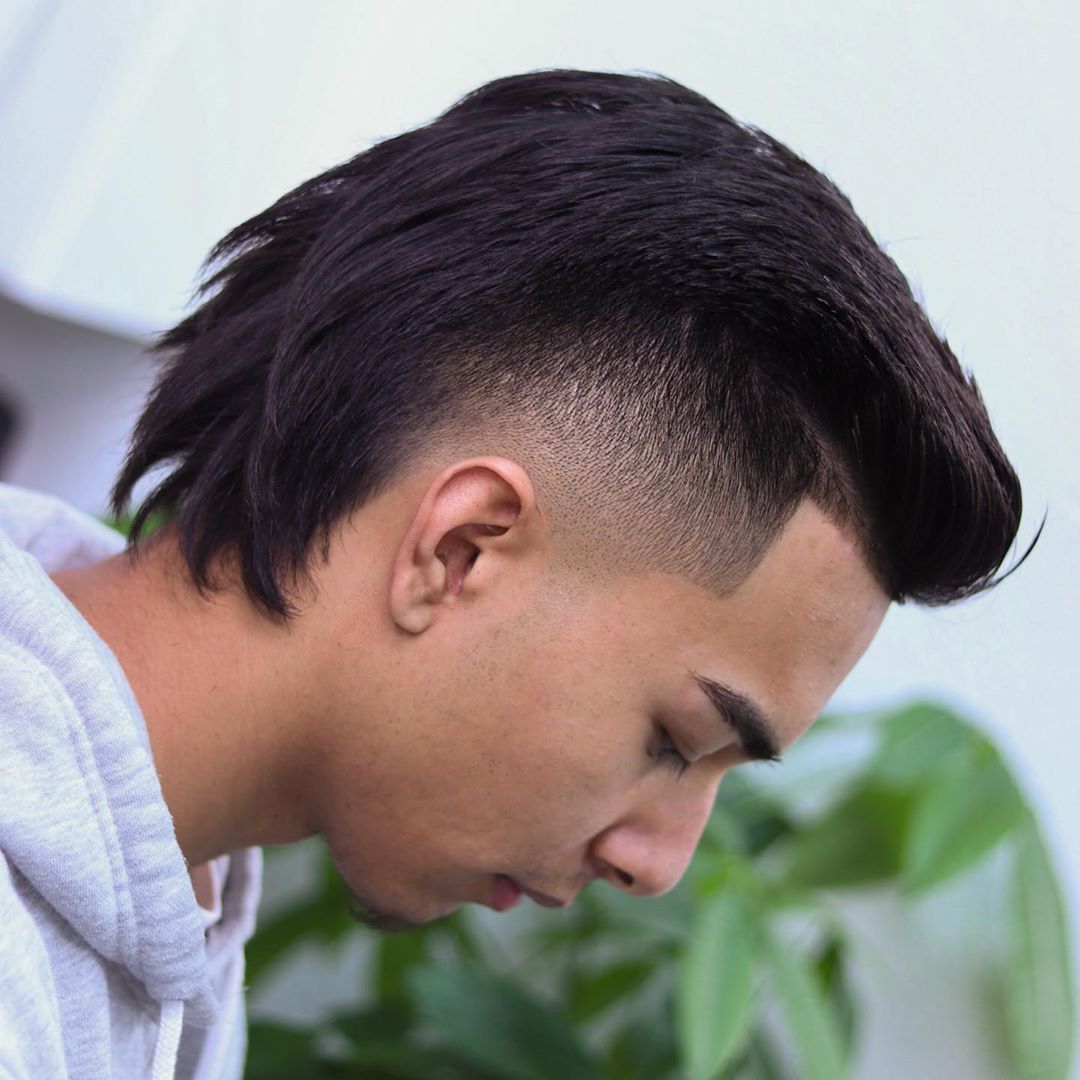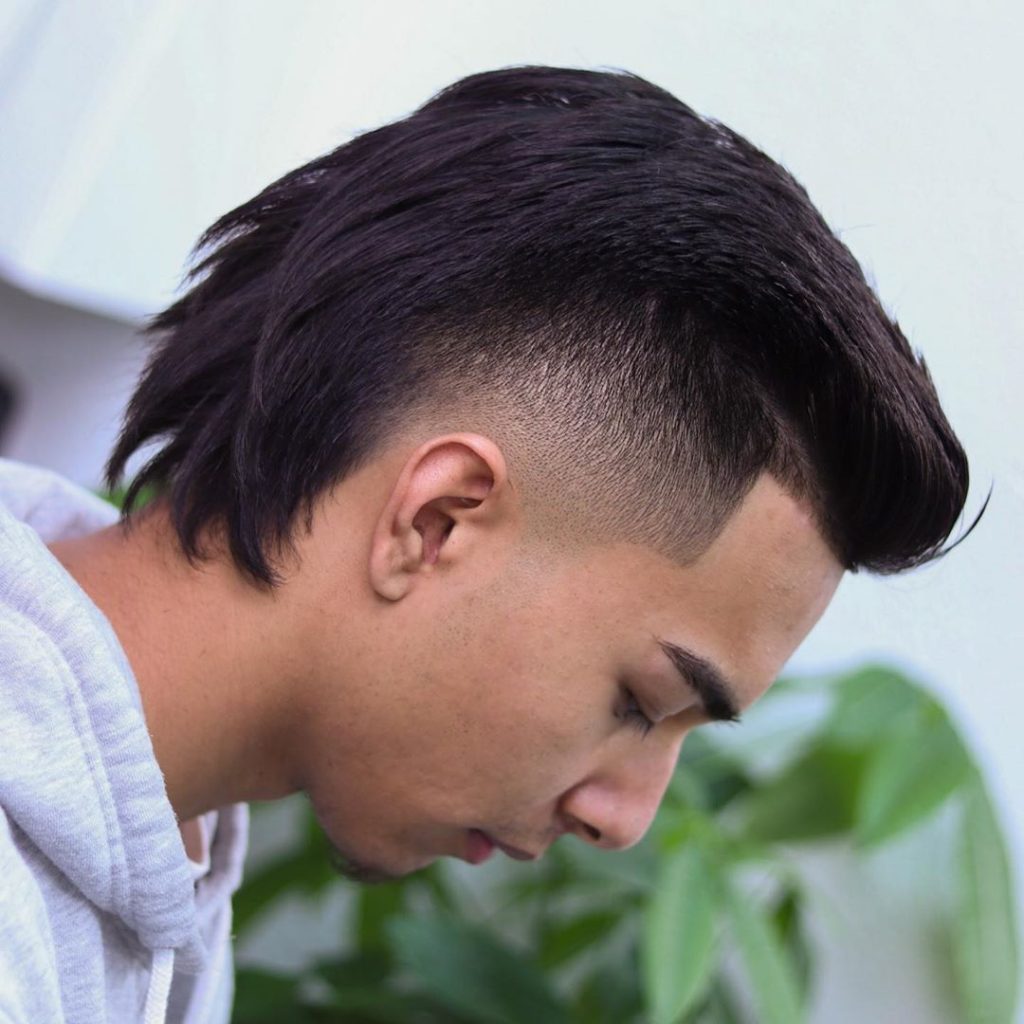 This fresh style has a pompadour at the front and party at the back plus a burst fade at the sides. Mix and match various men's haircuts to create your own unique look.
Short Mullet Haircuts
It doesn't take a lot of hair to create a mullet. Here's how to the the look with short hair.
20. Baby Bangs Mullet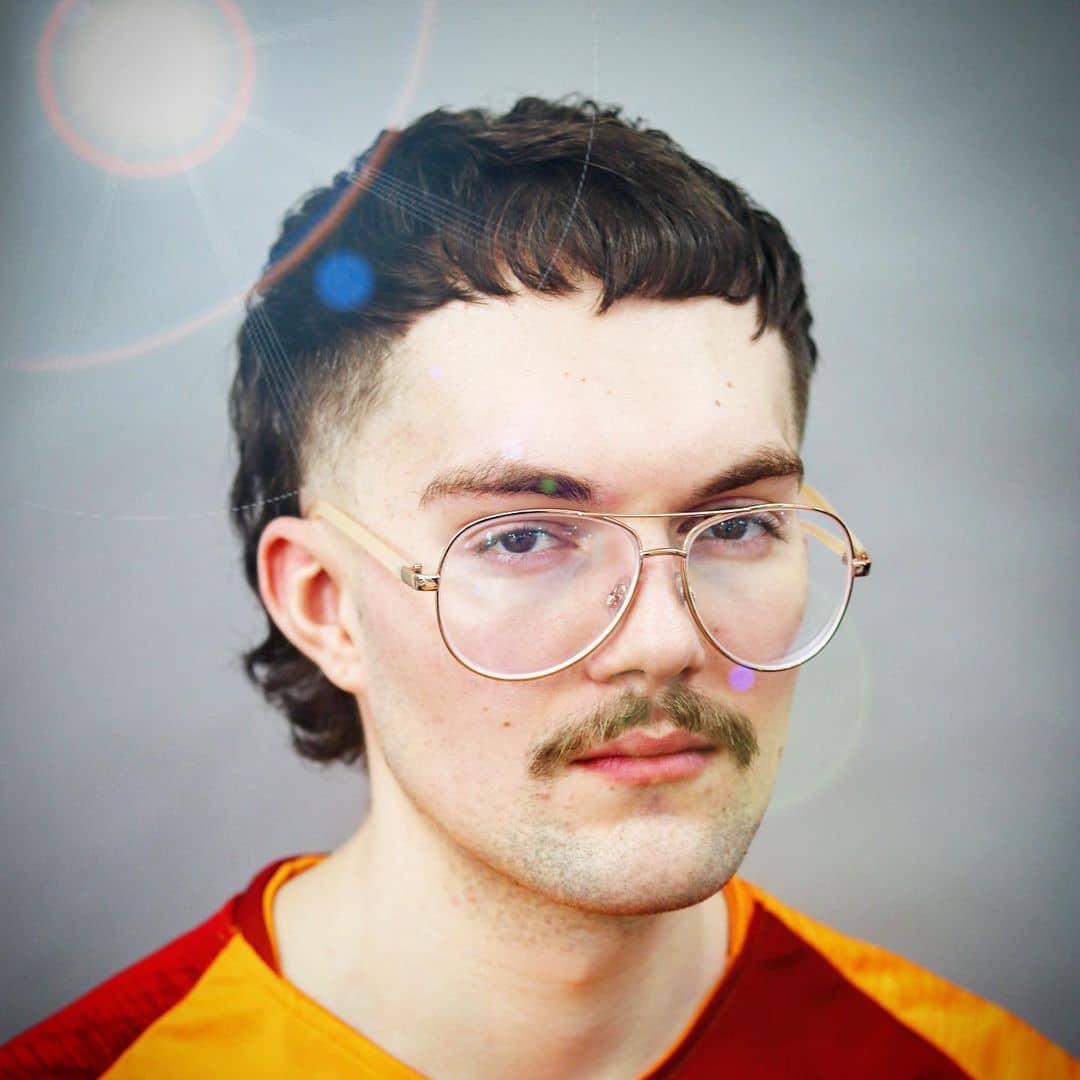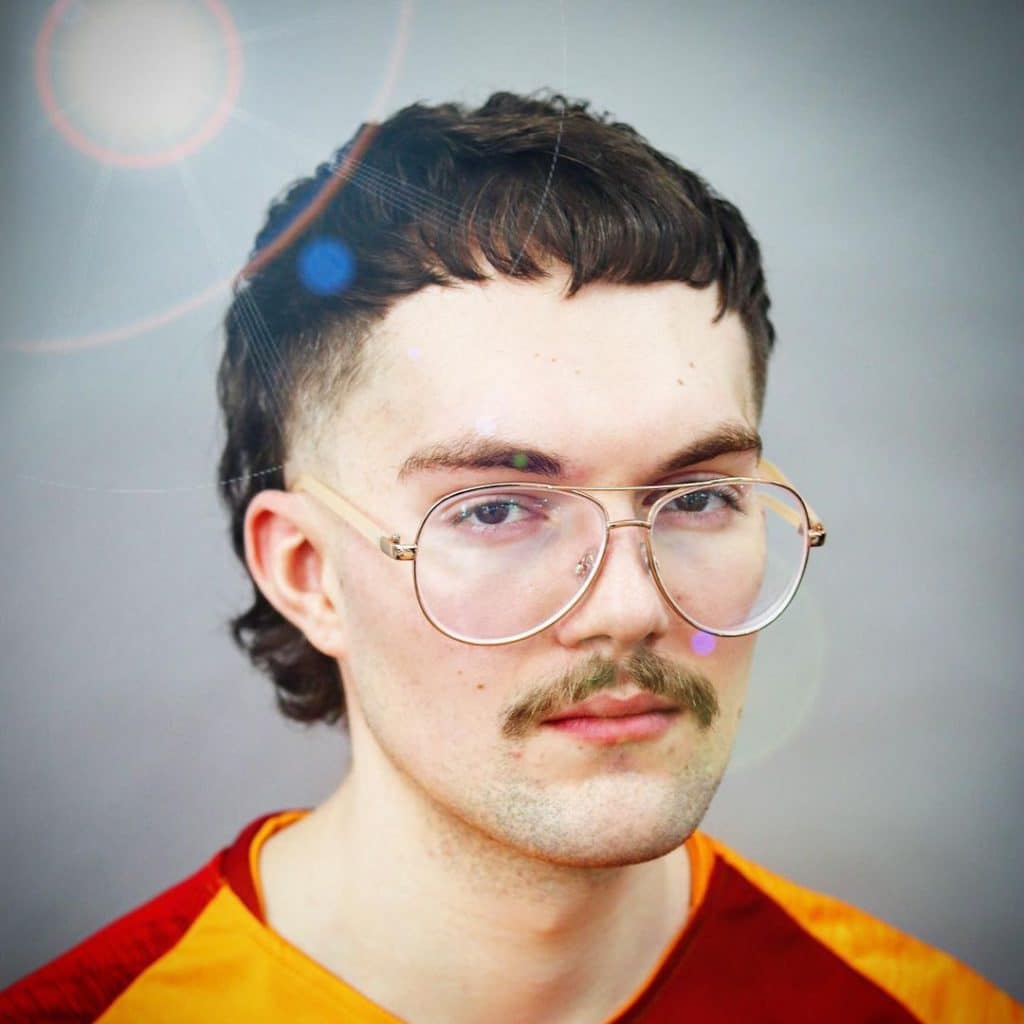 Ultra short bangs take a cue from the trendy crop while the rest of this look, especially the glasses, is vintage.
21. Short Mullet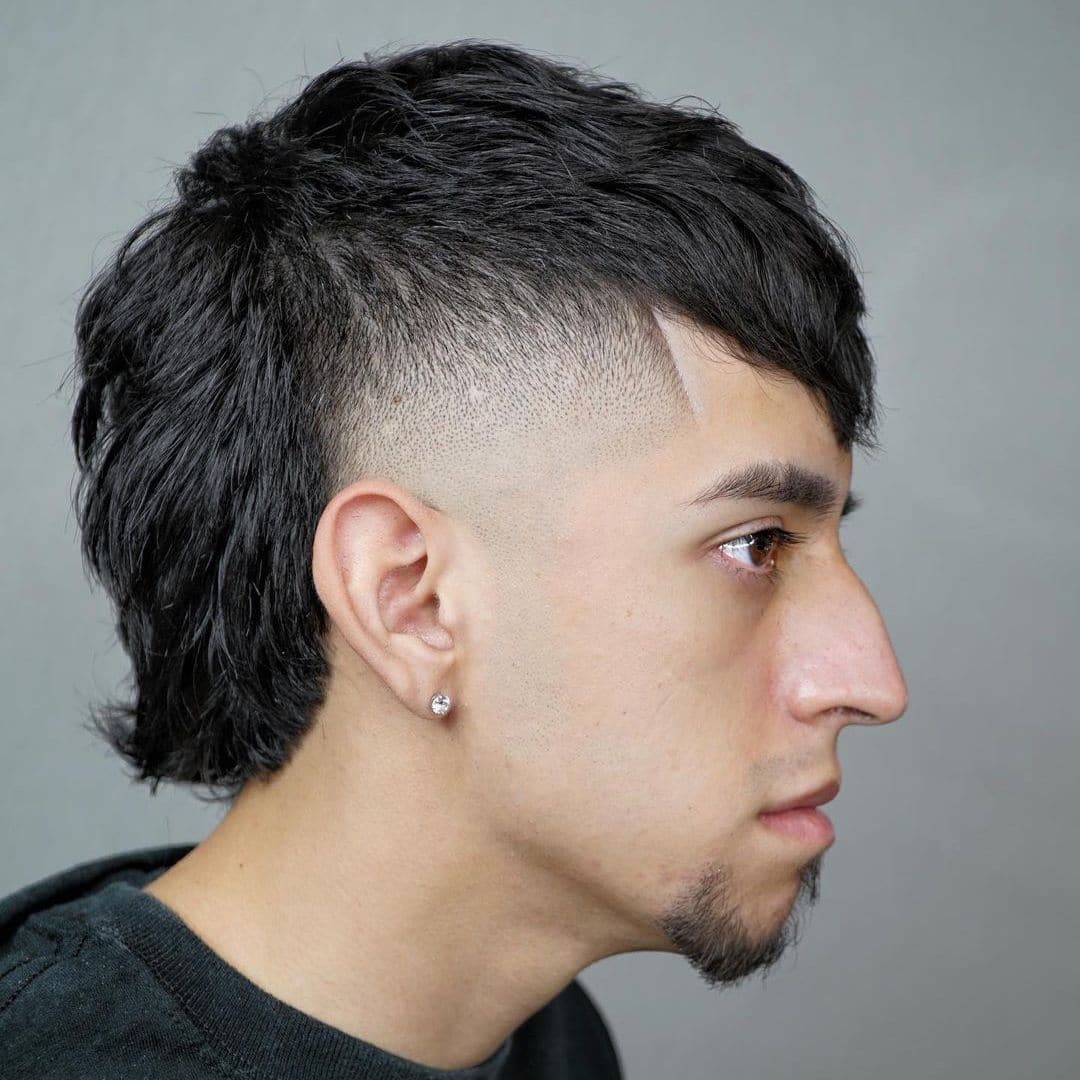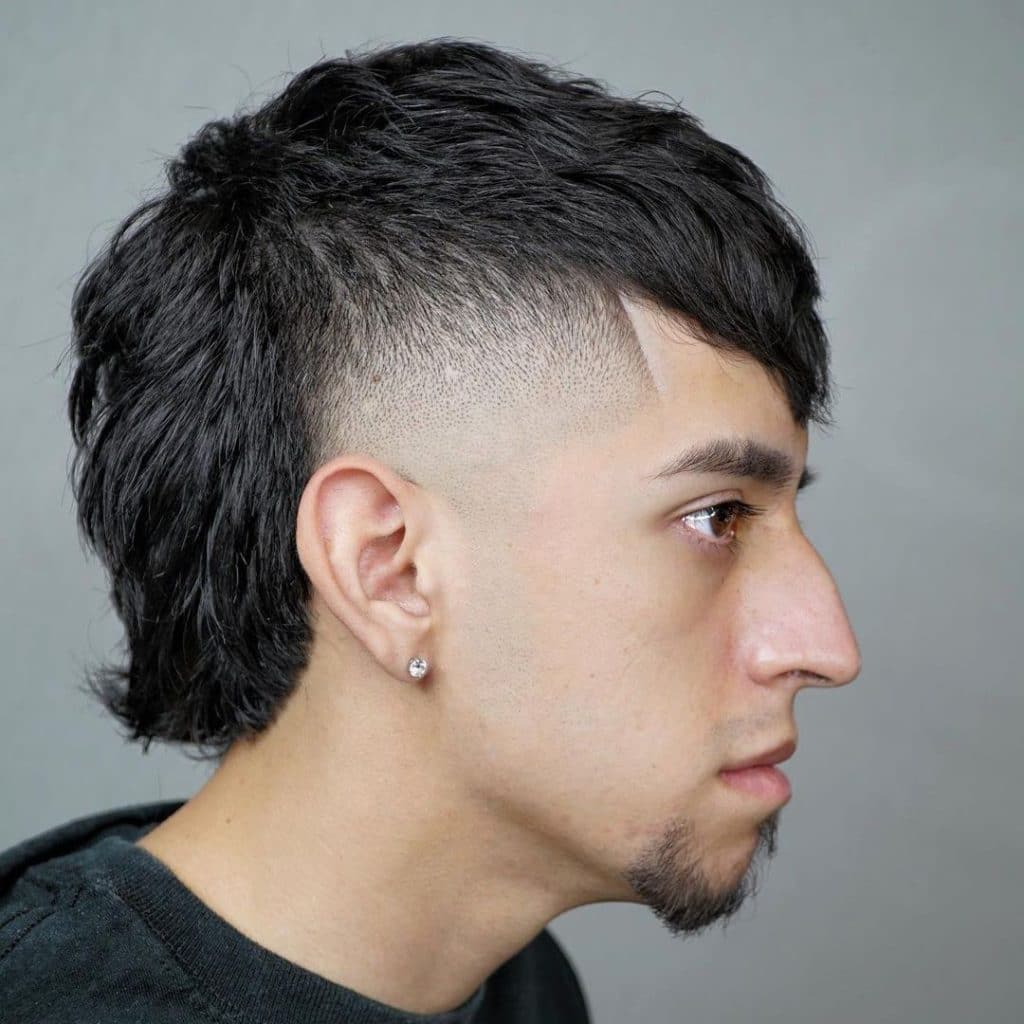 A mullet doesn't have to be long, especially with this thick hair.
22. Short Kentucky Waterfall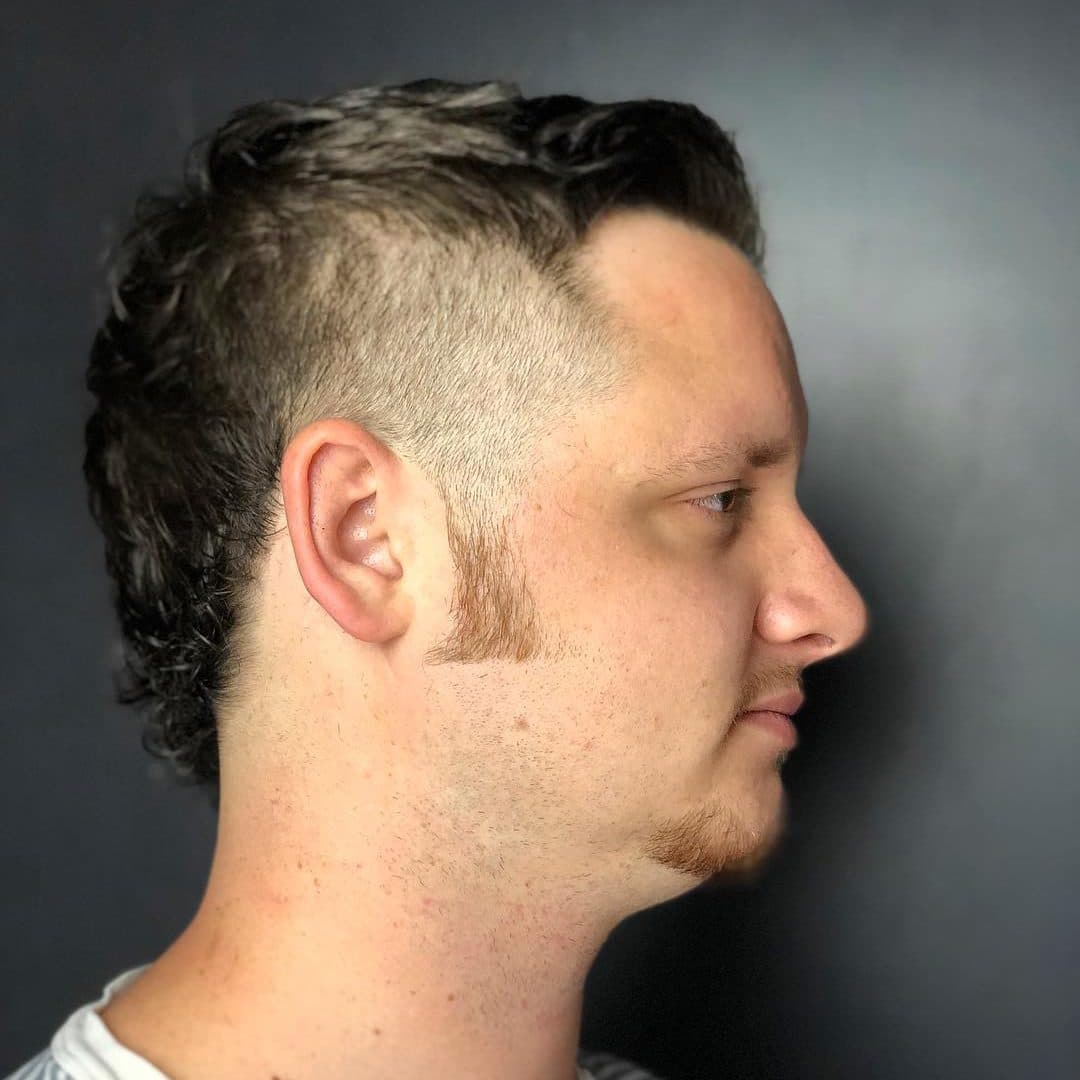 This mullet, aka Kentucky waterfall, contrasts sideburns with shaved temples and short straight hair at the front with longer curly flow at the back.
23. Crop + Flow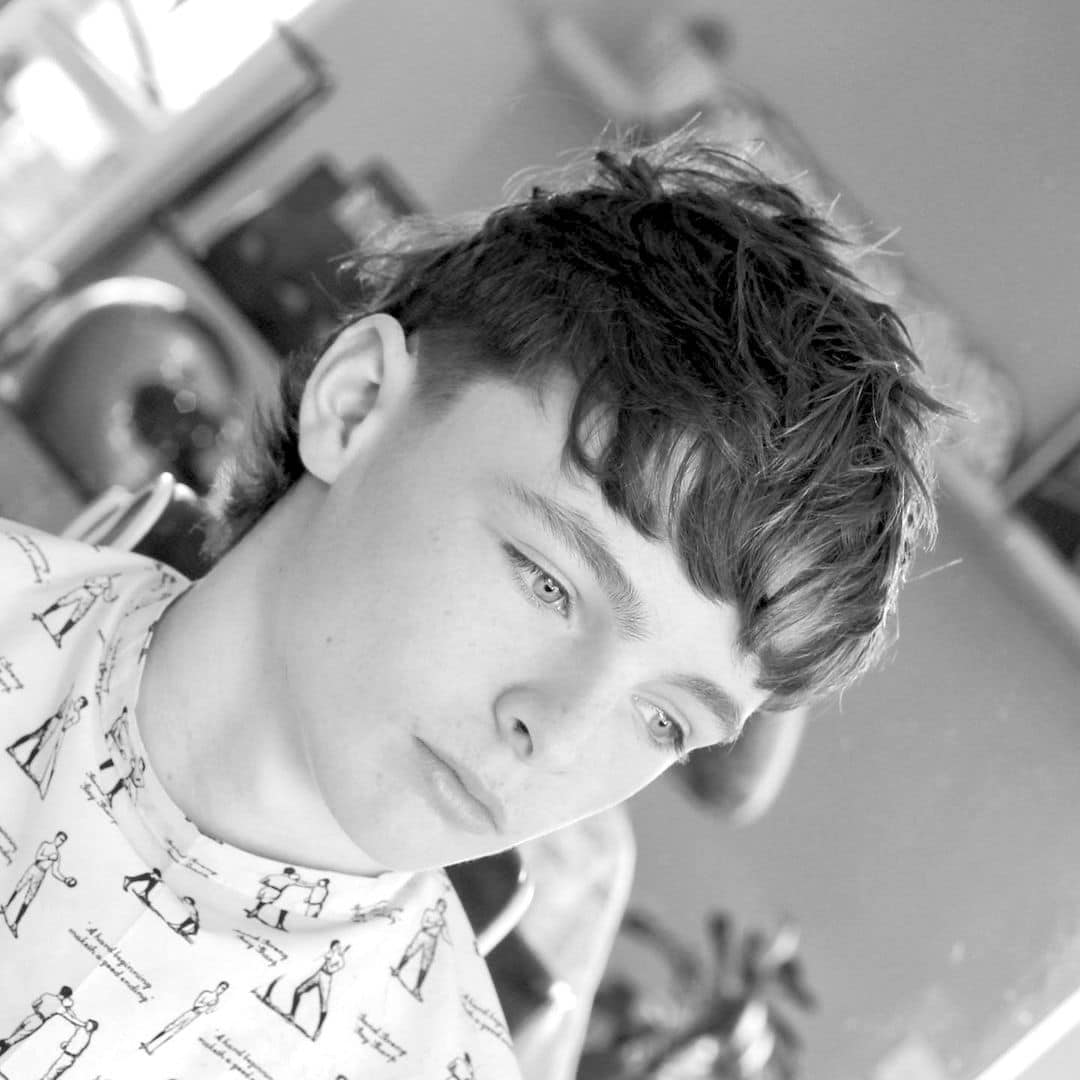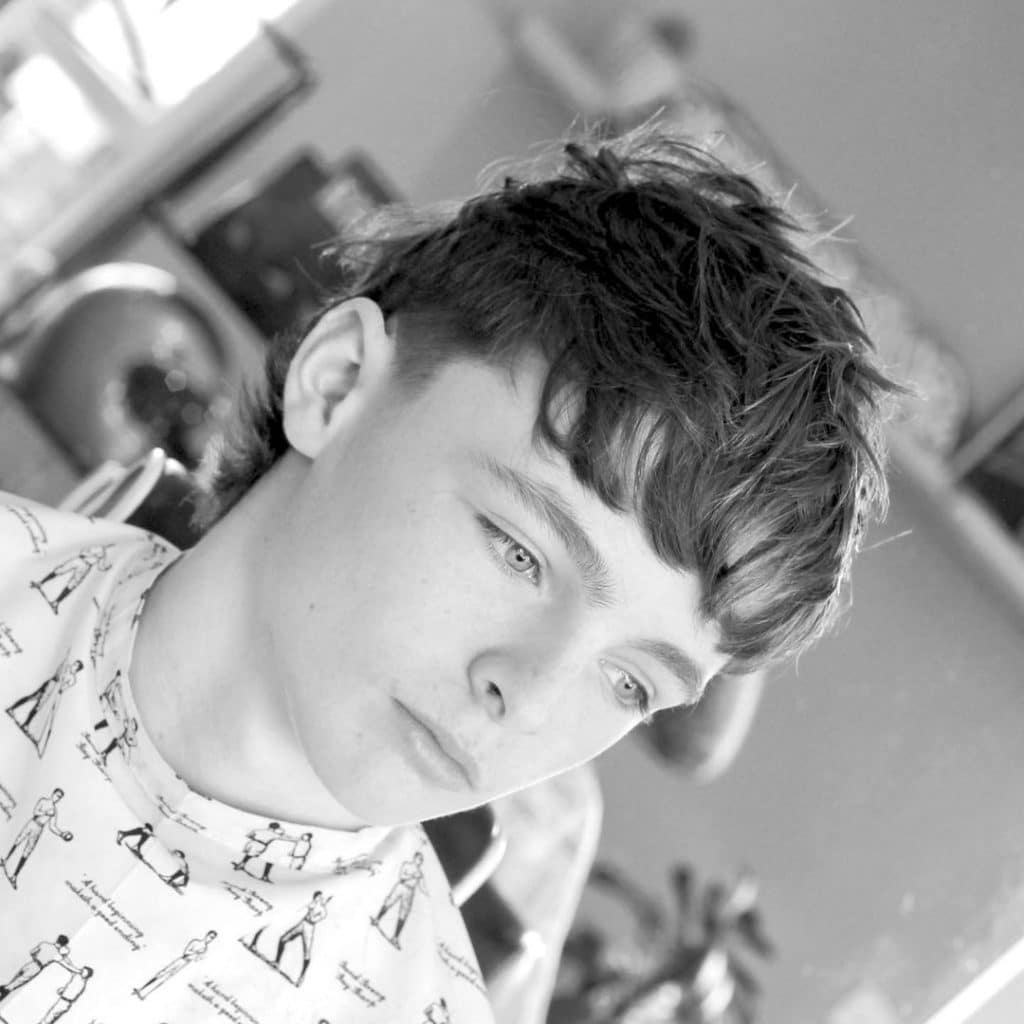 Combining a trendy crop and popular flow haircut gives you a mullet. This would also look great on a younger kid.
24. Cool Mullet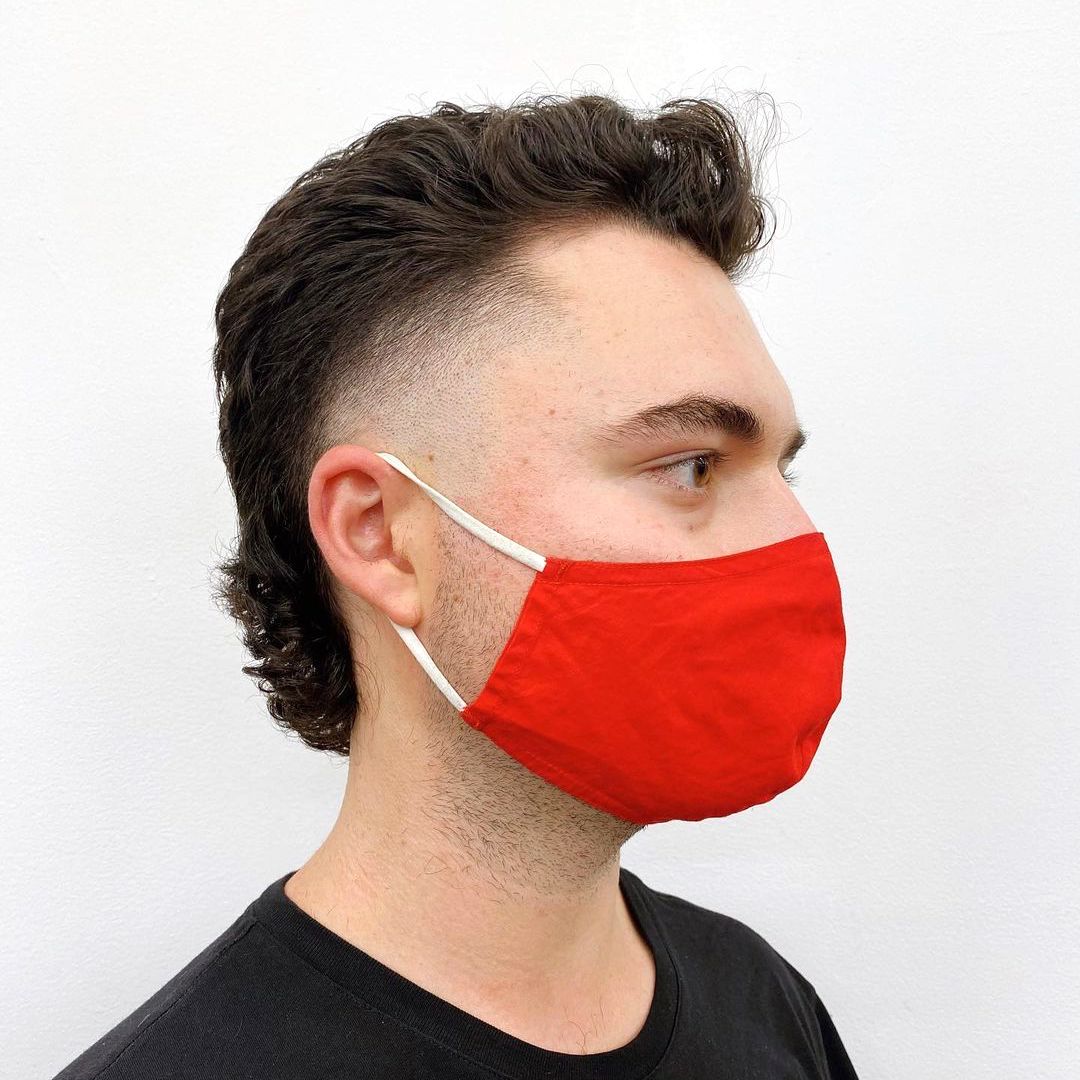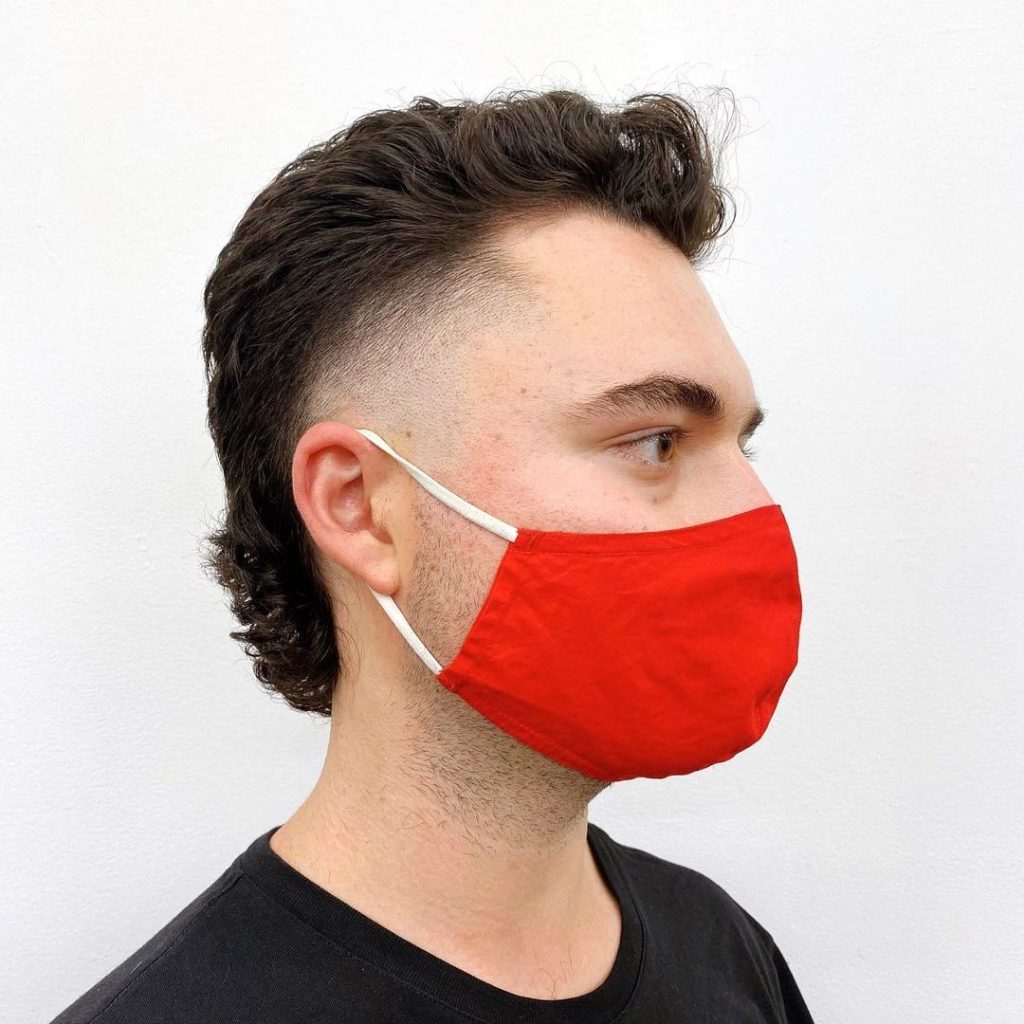 The mullet can have a bad reputation but this clean look is all good.
25. Spiky Hair Mullet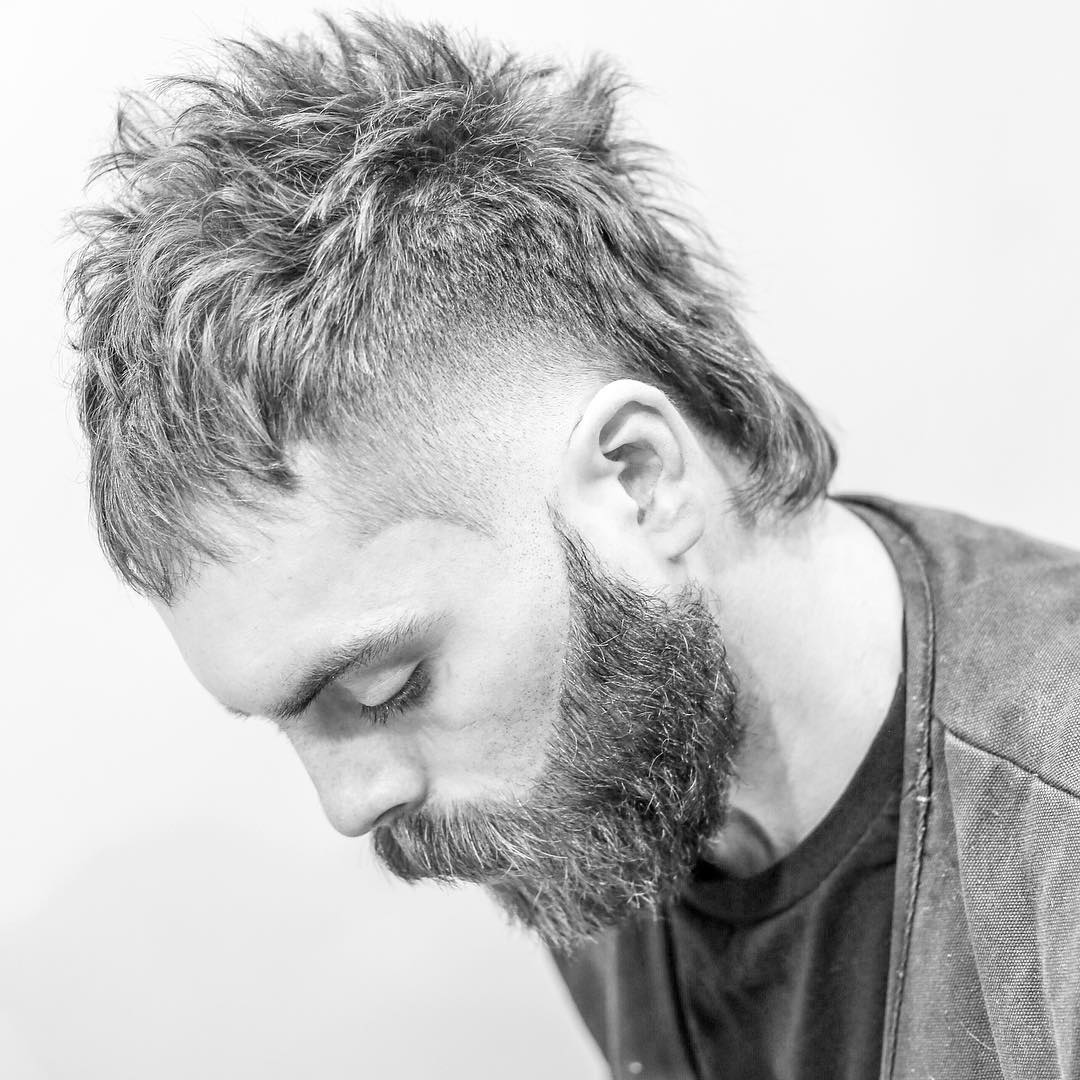 A mullet haircut has plenty of impact at any length. This beard with messy spikes are on trend. Extra length at the back is just cool. I'm not saying that the fringe is covering a thinning hair but if it is, it's working.
Flow
All mullets are flow hairstyles but not all flow hair is a mullet. Flow isn't all about length, it's about attitude.
26. Hockey Hair + Mullet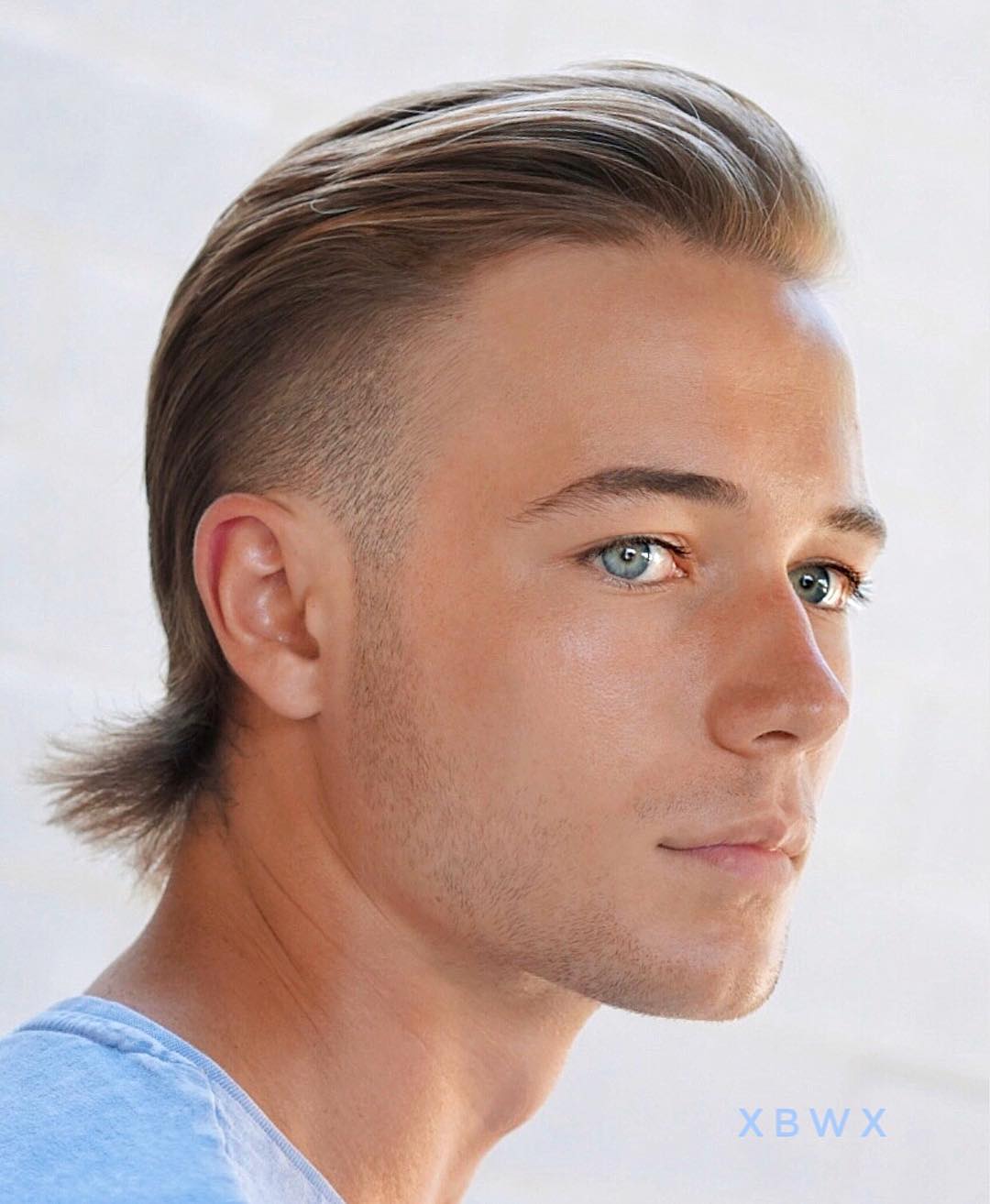 If it wasn't for the faded sideburns, this slicked back hockey hair with some flow could be from the 90s. It looks as good now as it did then.
27. Mullet + Full Beard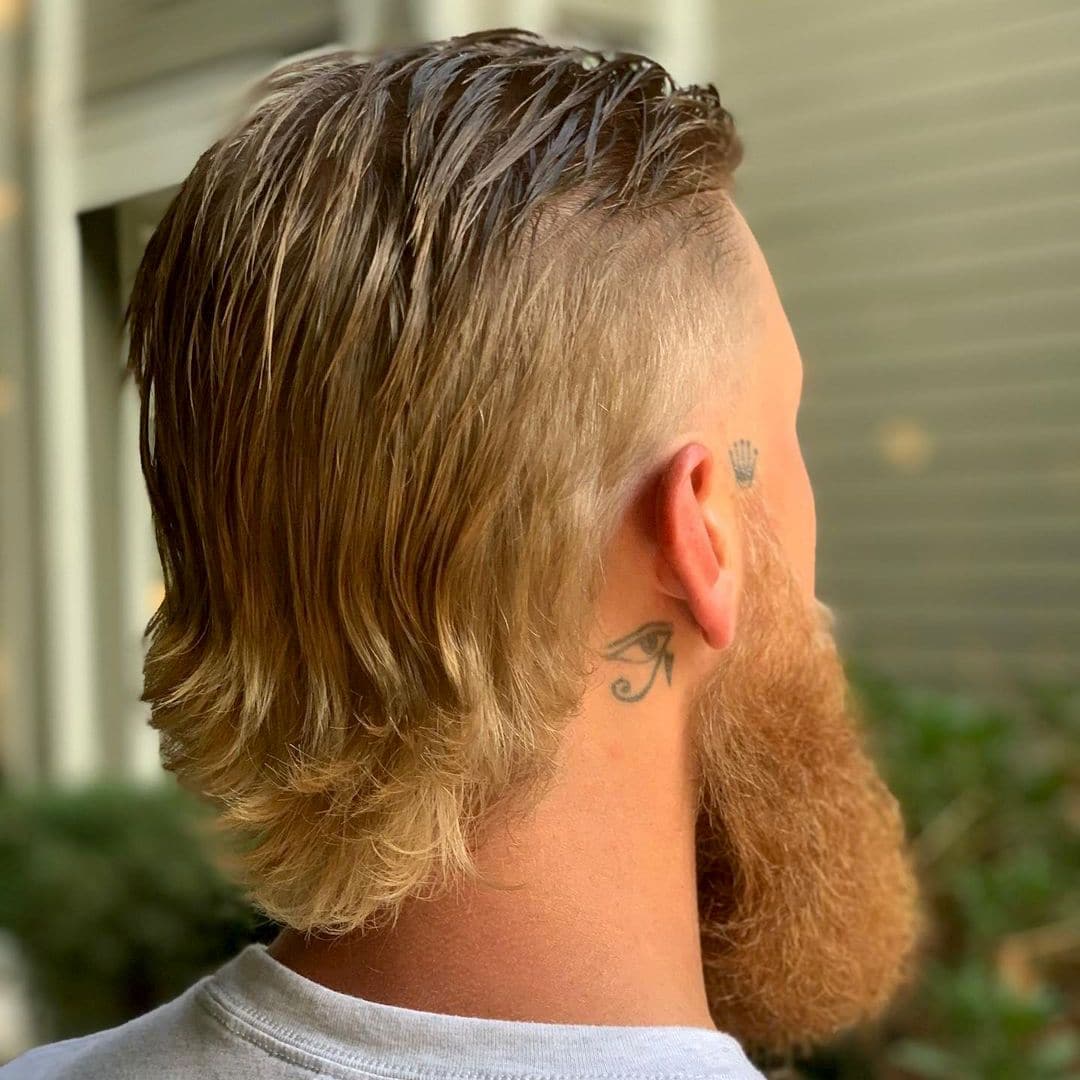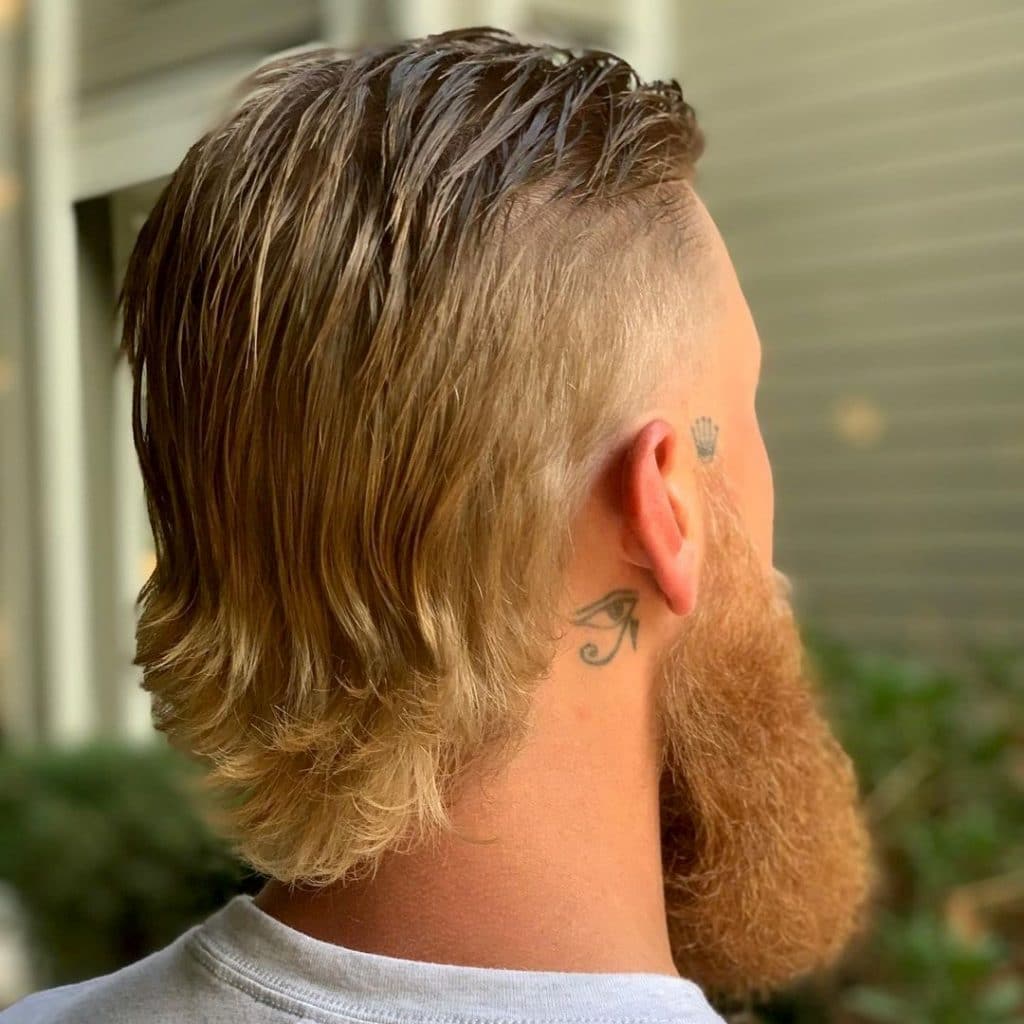 If you can grow long hair like this, do it. The rounded neckline pairs well with the shape of the beard. Those are the kind of details you get from an excellent hair profesional.
28. Mullet Fade + Hair Design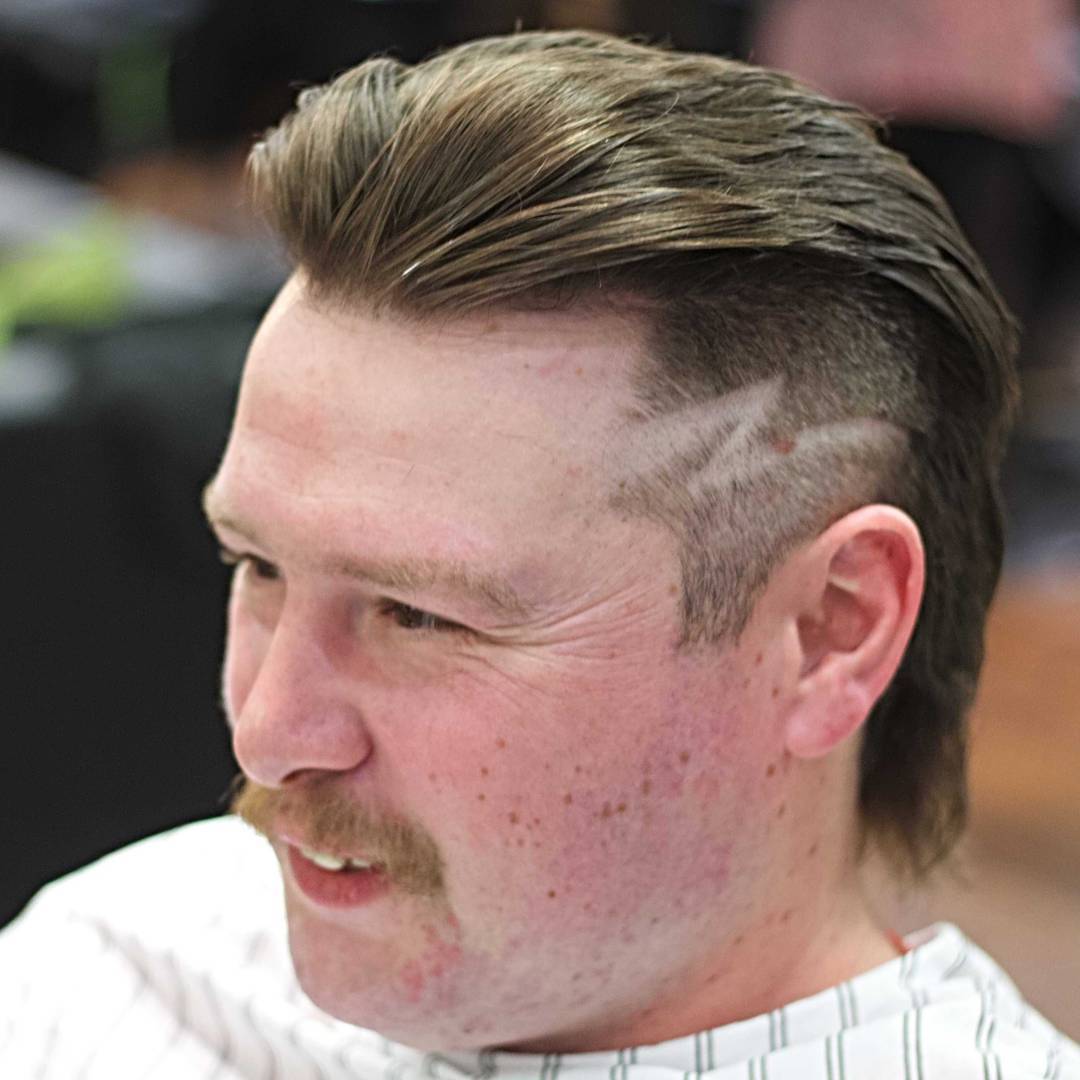 Slicked back style and faded sides make this haircut all about the flow.
29. Slicked Back Hair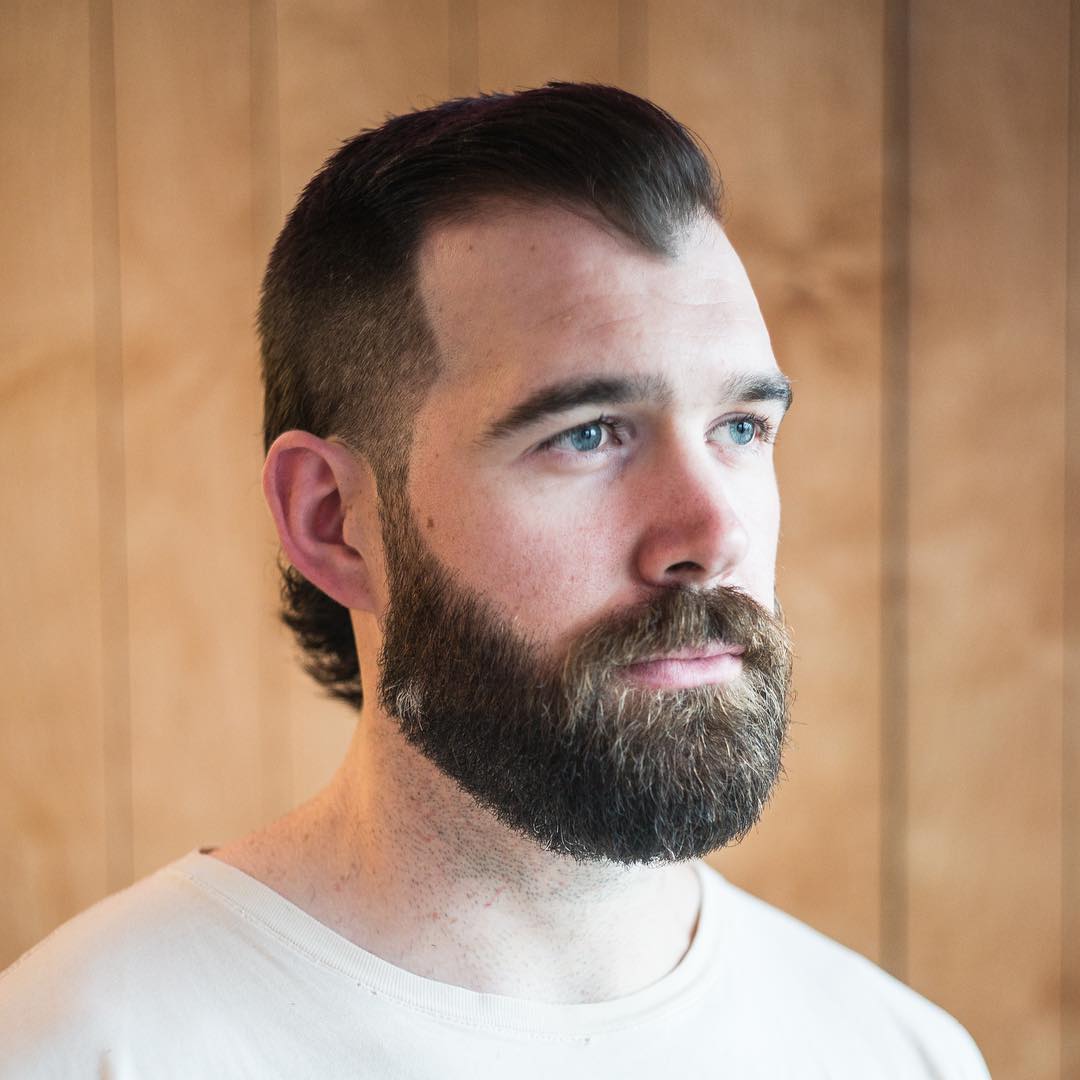 Another hipster mullet, this is a clean cut look all over with some length at the neckline.
Wavy + Curly Mullets
Mullets looks so good with wavy and curly hair that some guys even get a perm.
30. Curly Mullet Haircut For Toddler Boys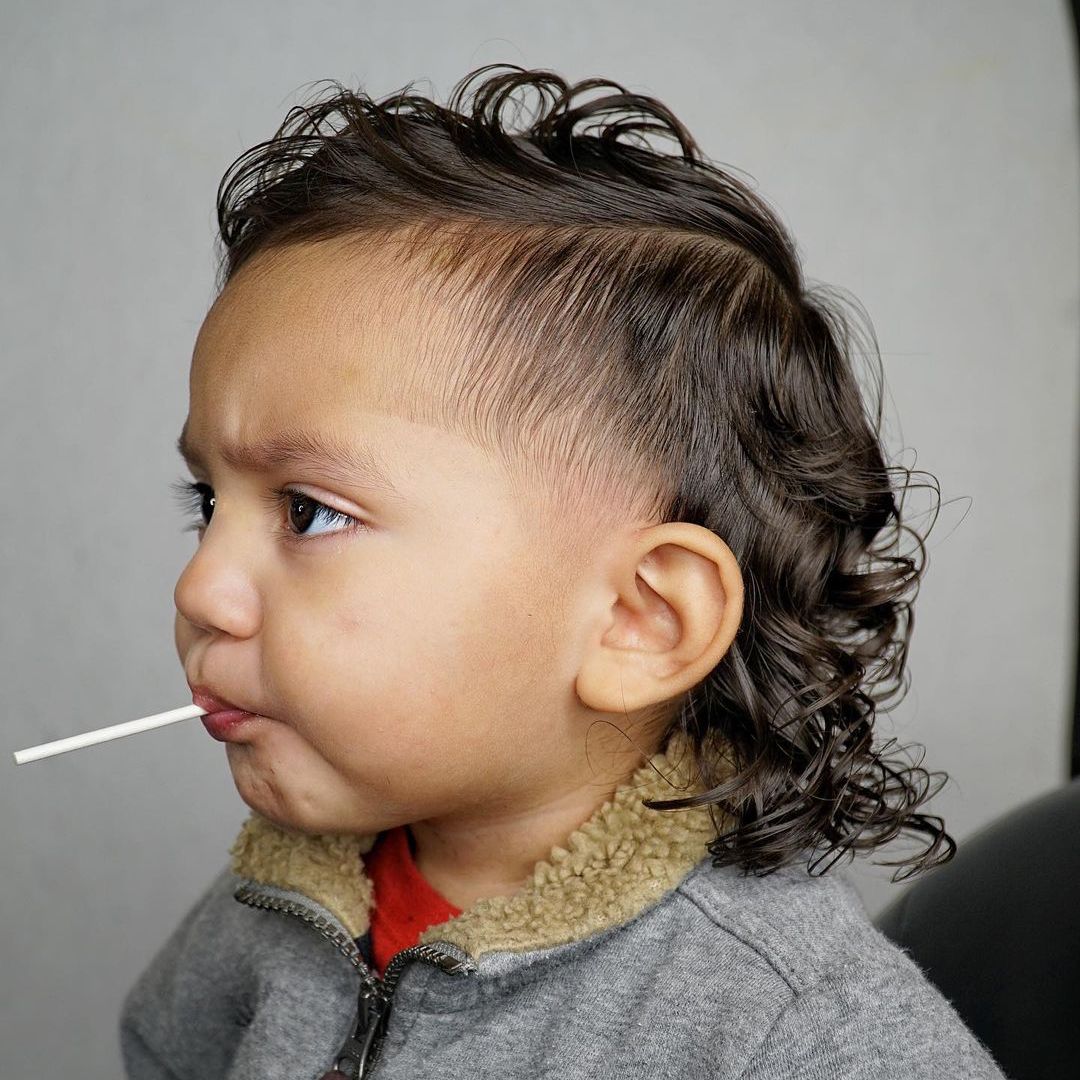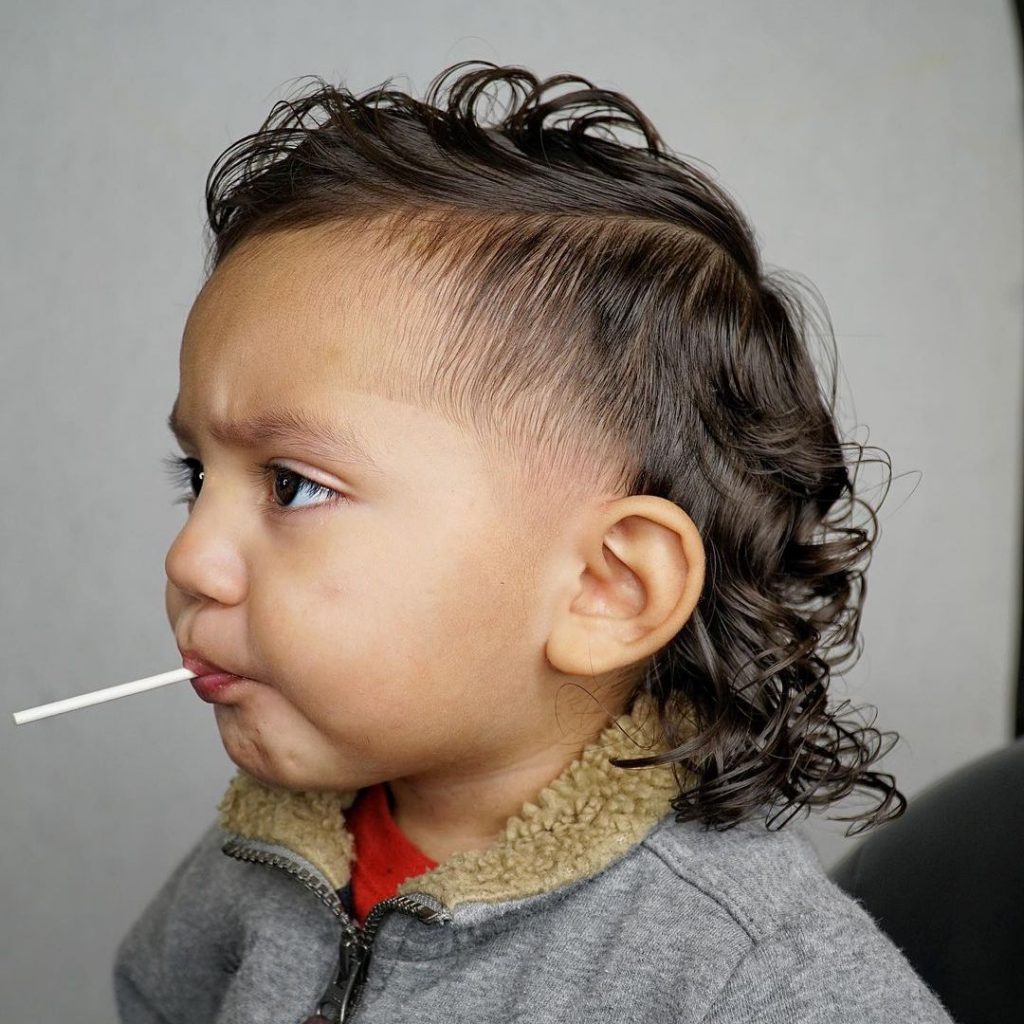 If this kid looks this cool, imagine how good you could look with this cut.
31. Mullet For Boys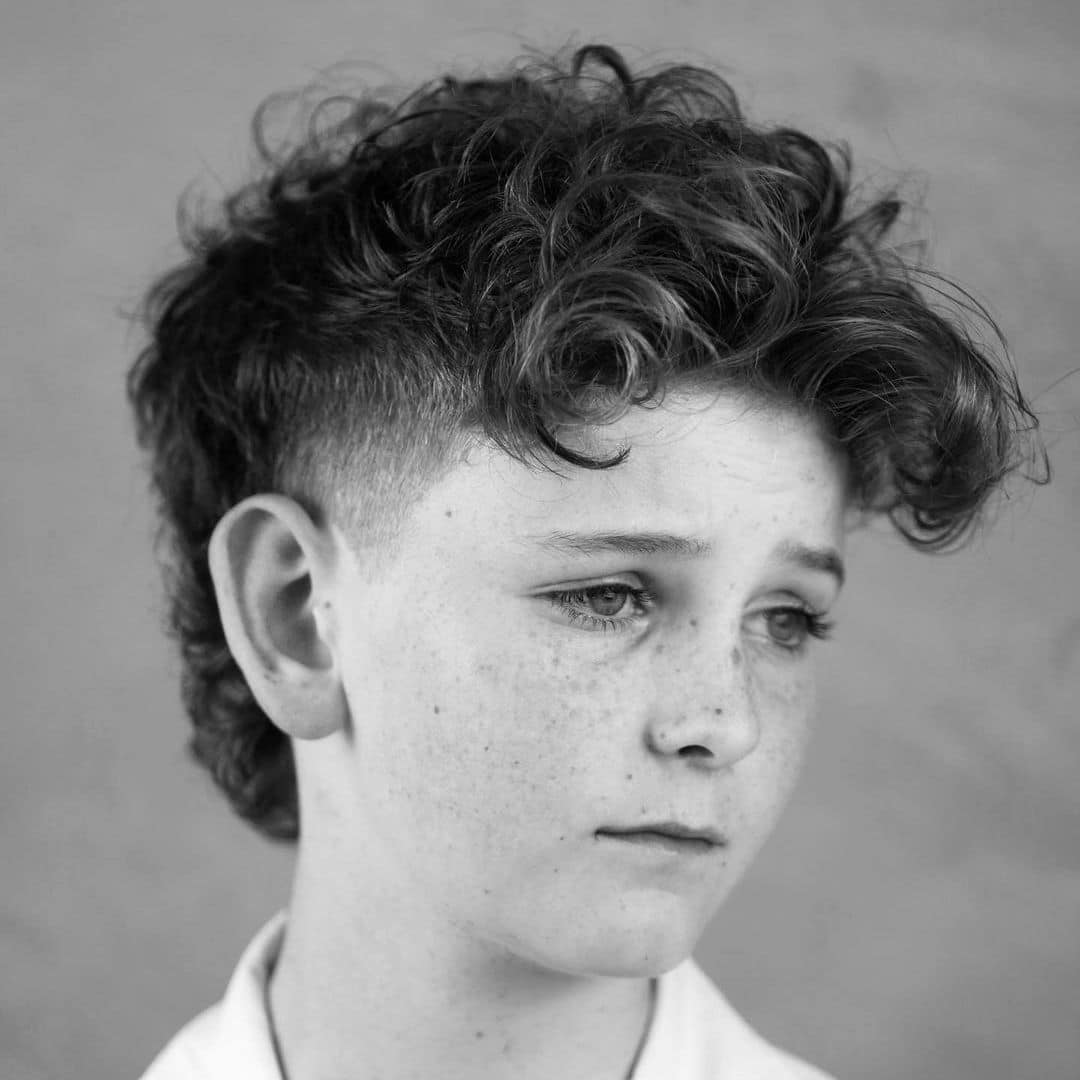 This cool look is heavier at the front than the back.
32. Permed Mullet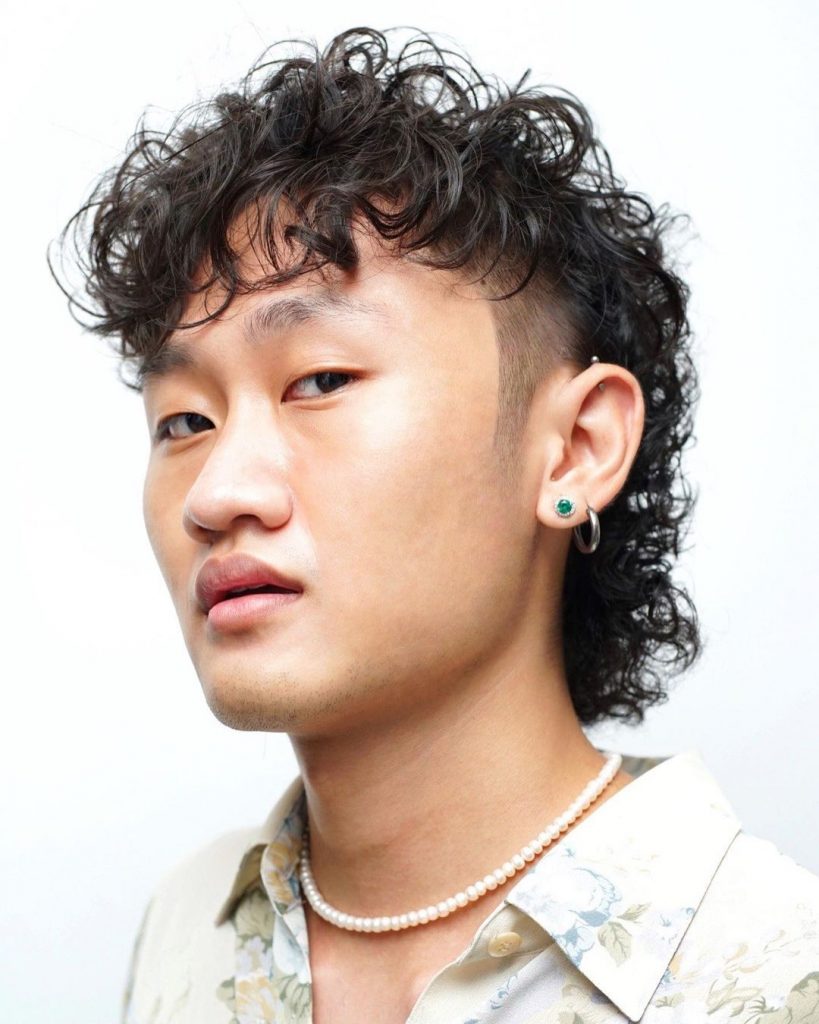 If you could look this good, you'd get a perm too.
33. Wavy Mullet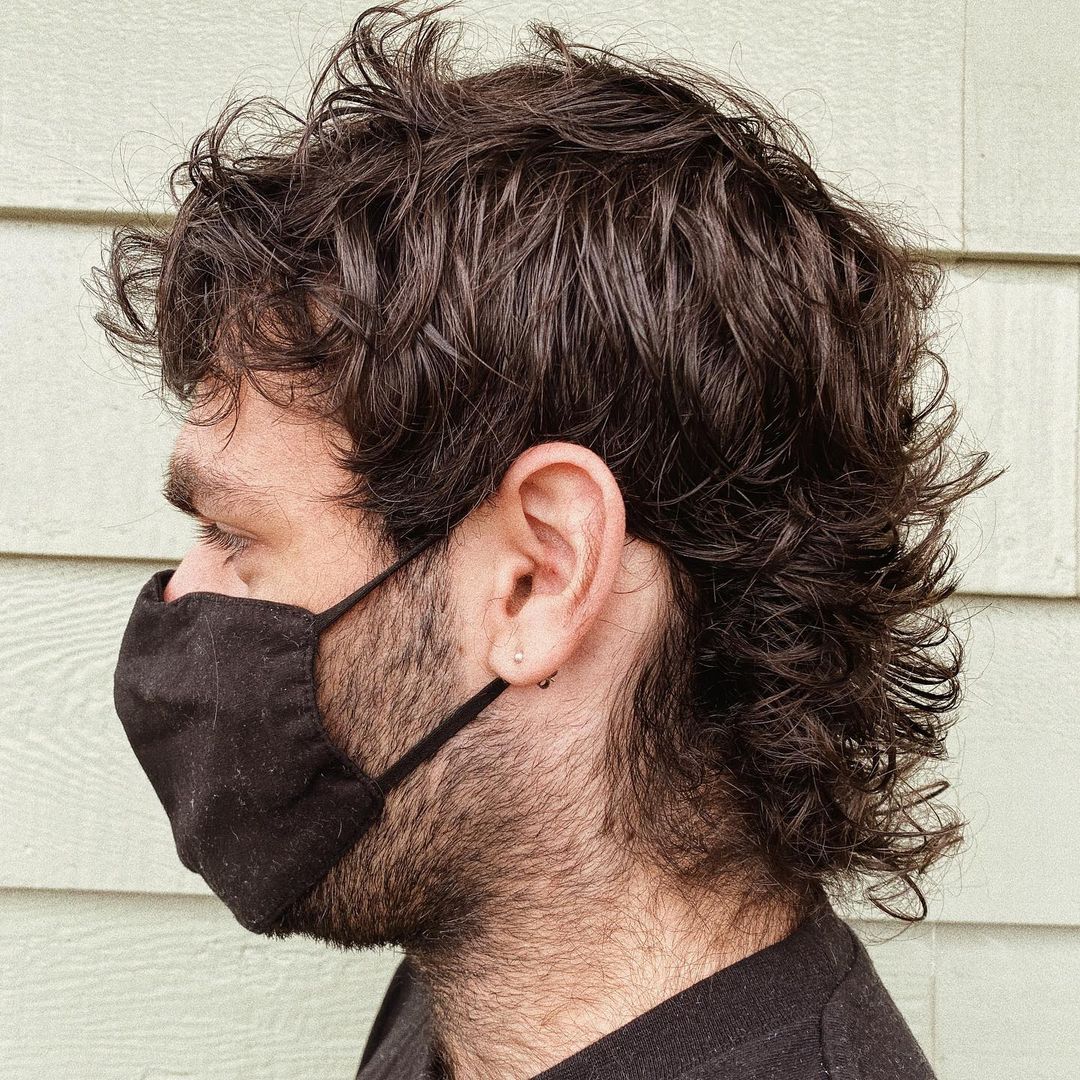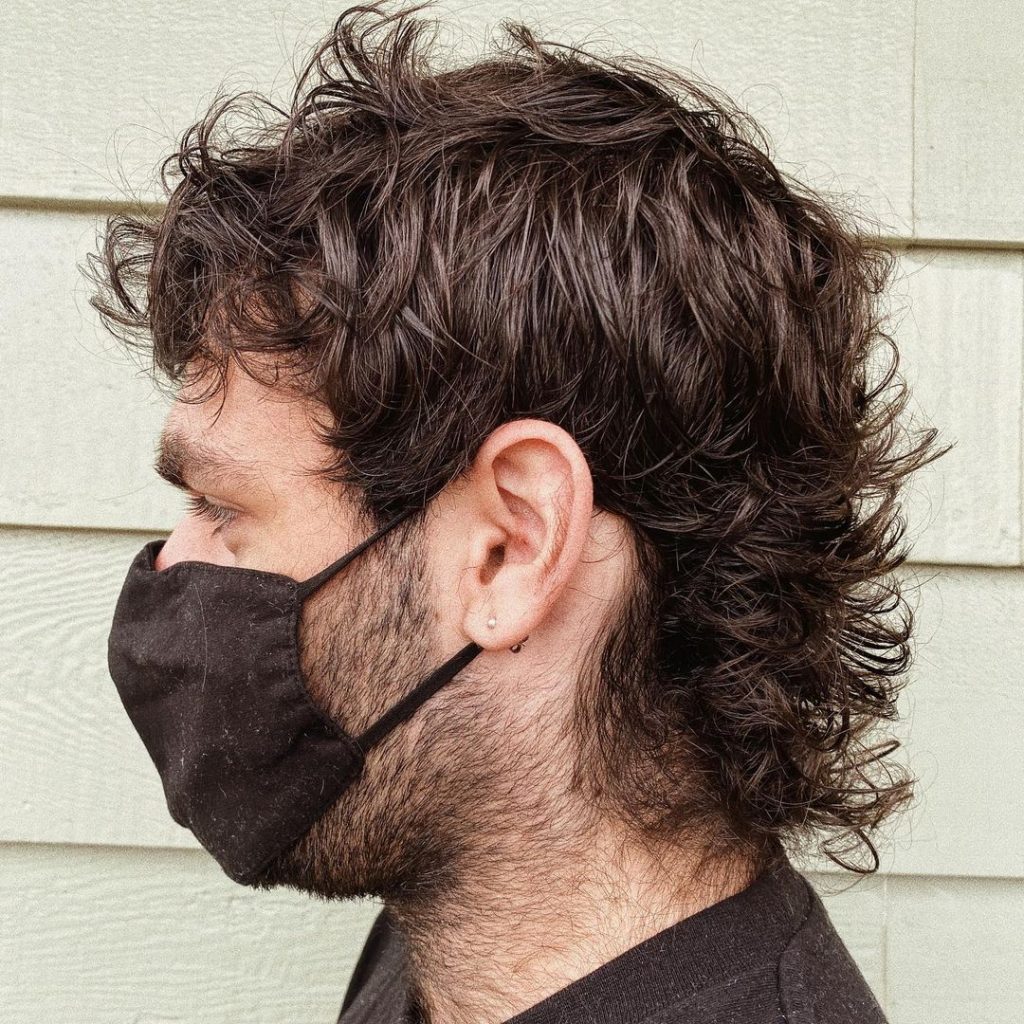 Natural texture gives this cool cut plenty of volume.
34. Long Curly Mullet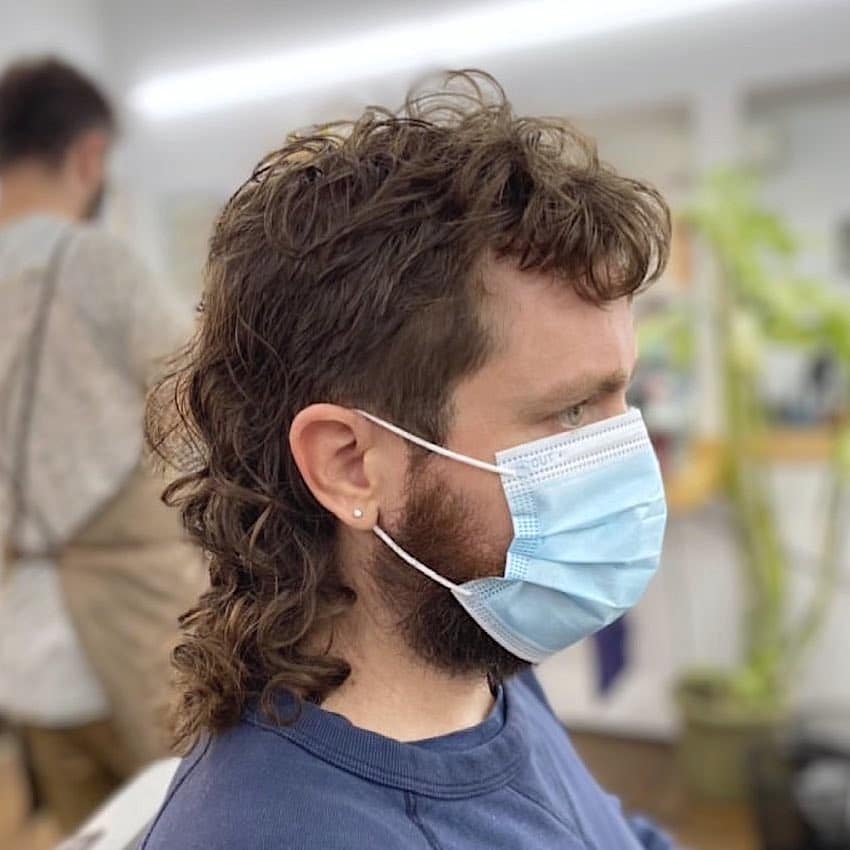 Keeping bangs long enough to have texture makes this look more modern than the retro straight fringe look.
35. Curly At The Back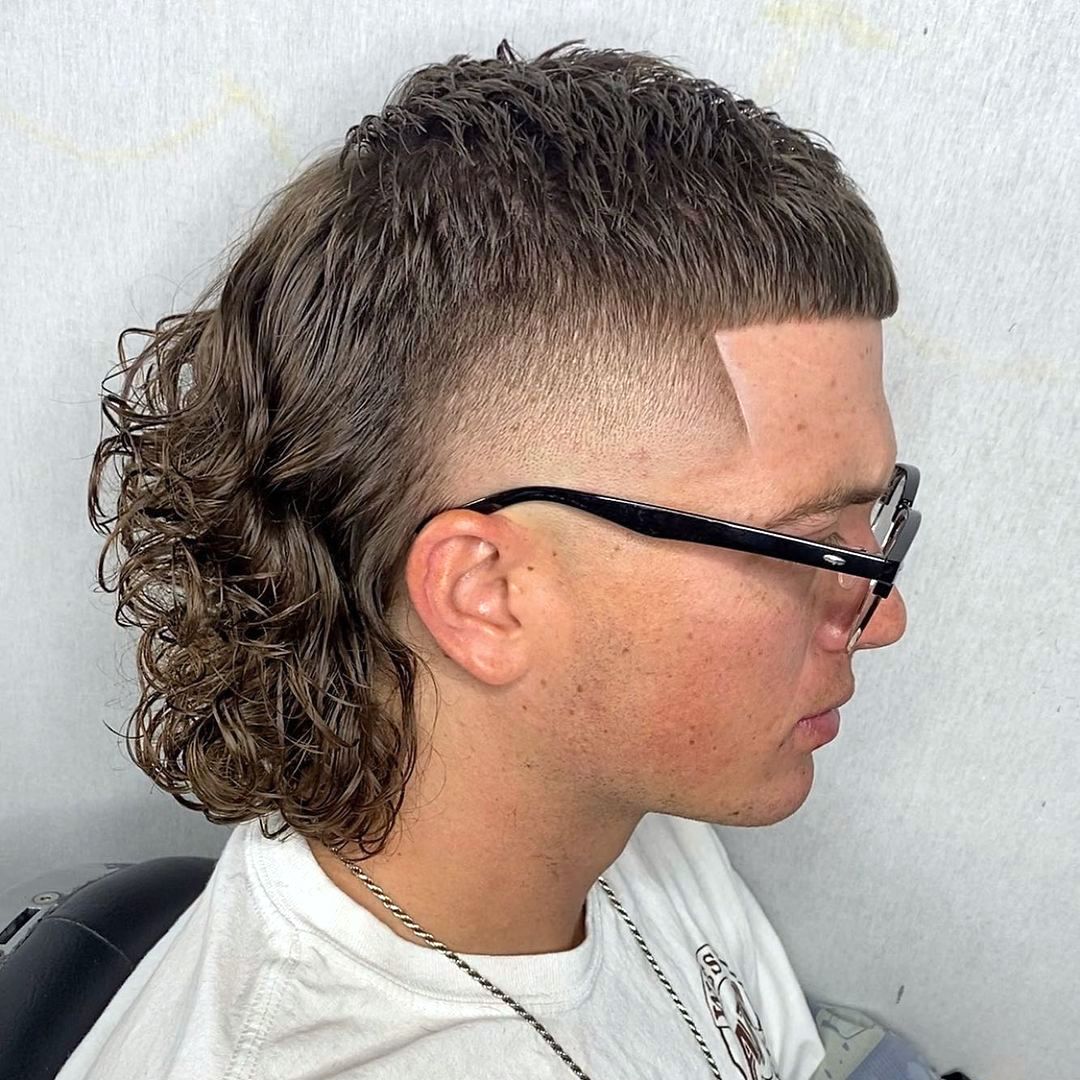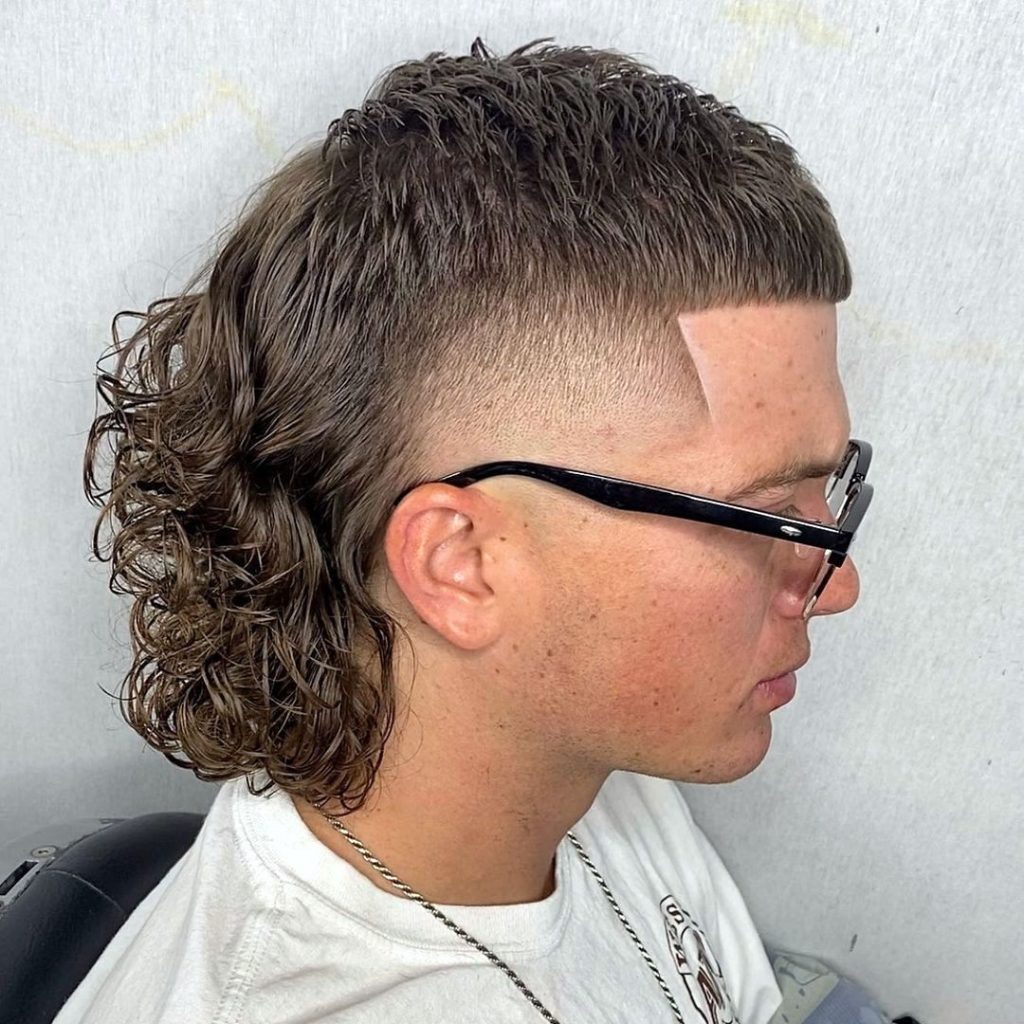 This business is all business and this party is all party. The extreme contrast between short, straight and long, curly is unexpected and totally excellent.
36. Short Curly Mullet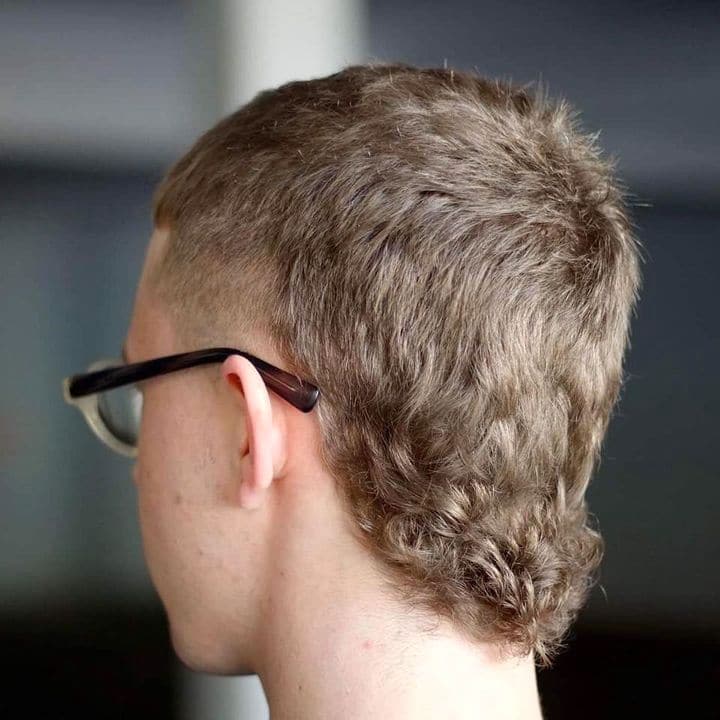 Keep cool with this shorter mullet style with just enough flow.
37. Wavy Mullet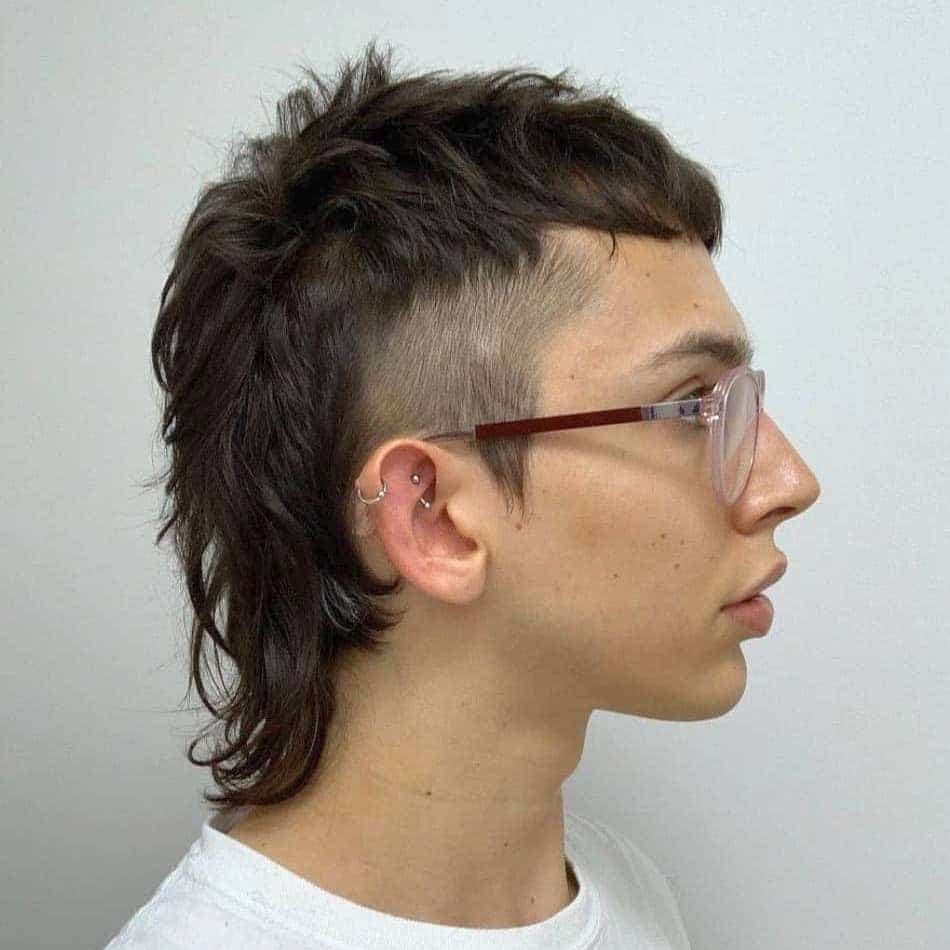 This cool look is cut to enhance waves and texture. Layers help shape the look without product.
38. Choppy Mullet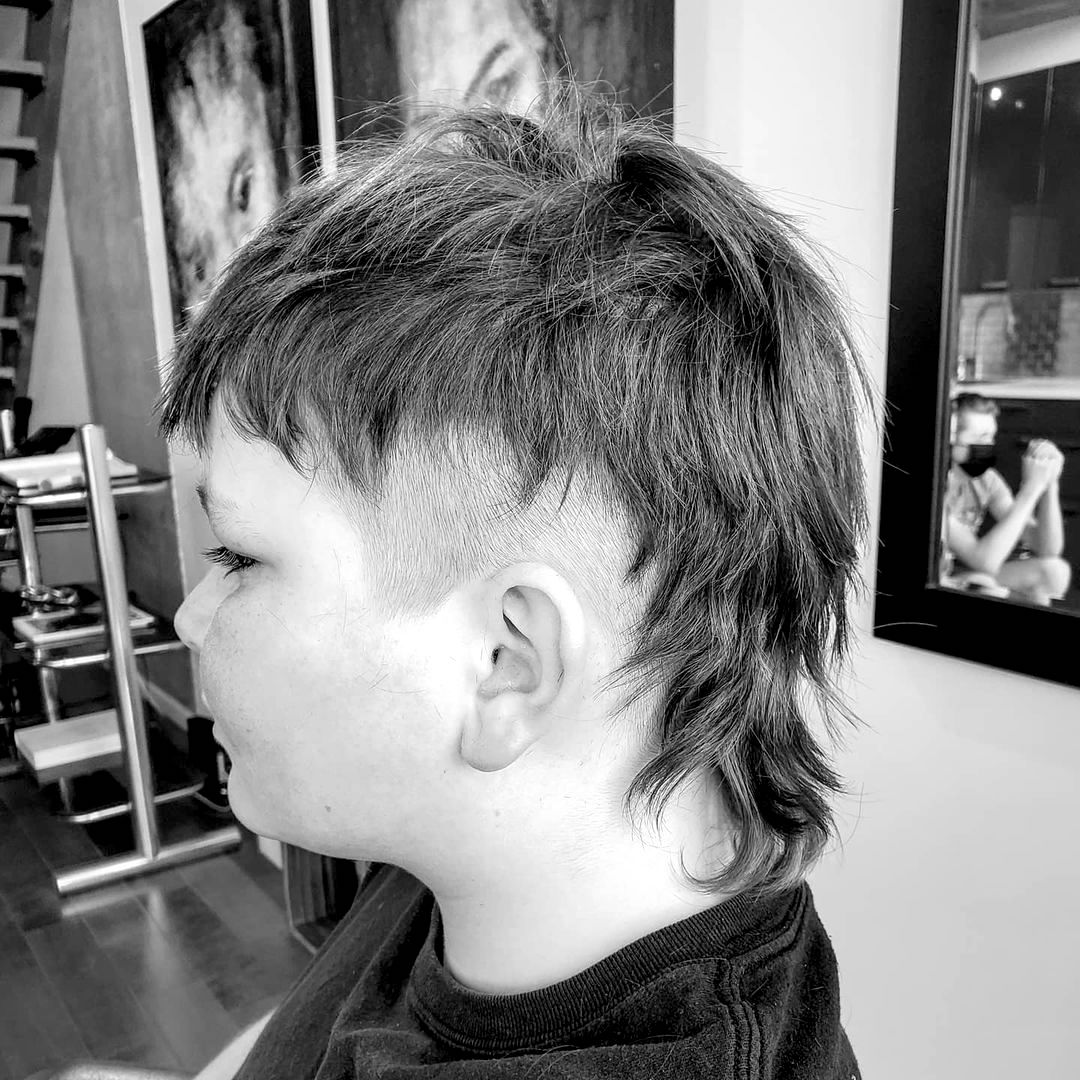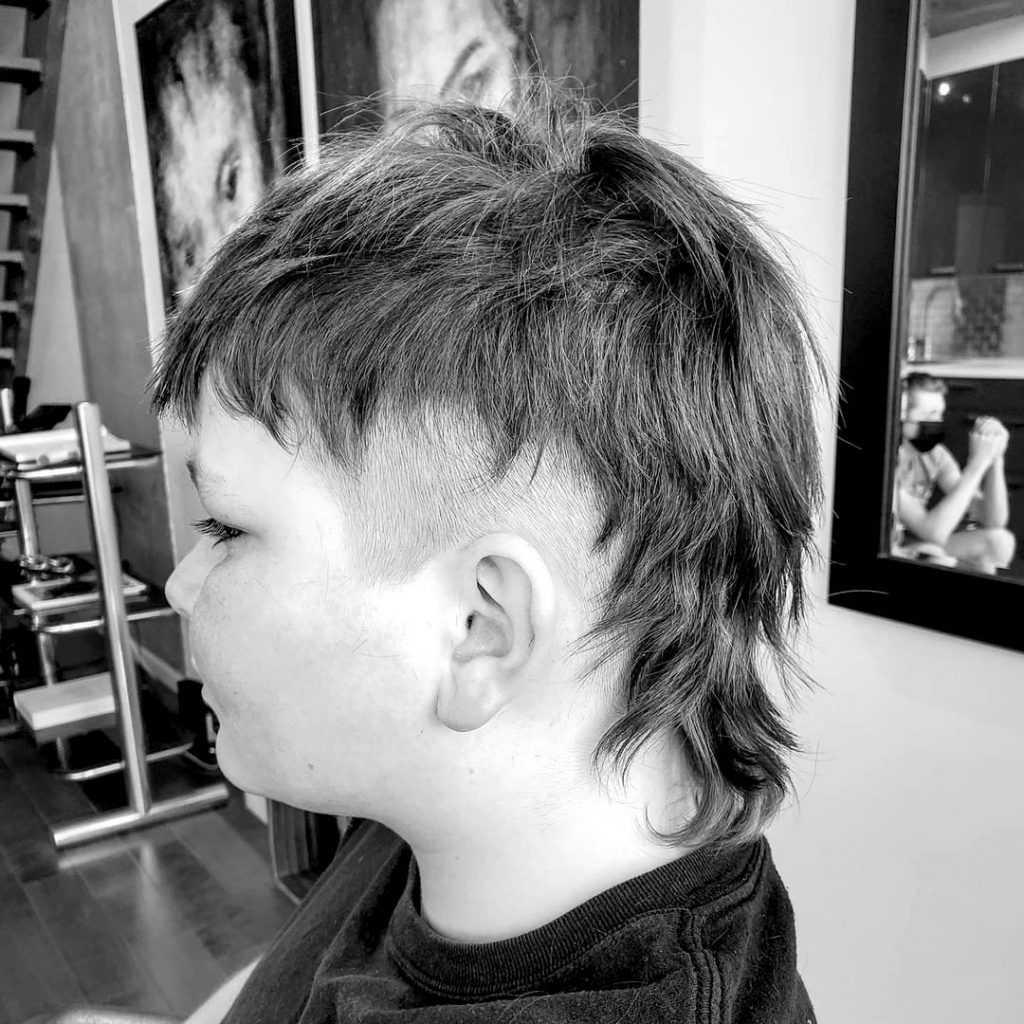 Take that texture to the next level with this jagged look.
39. Mullet Haircut For Thick Hair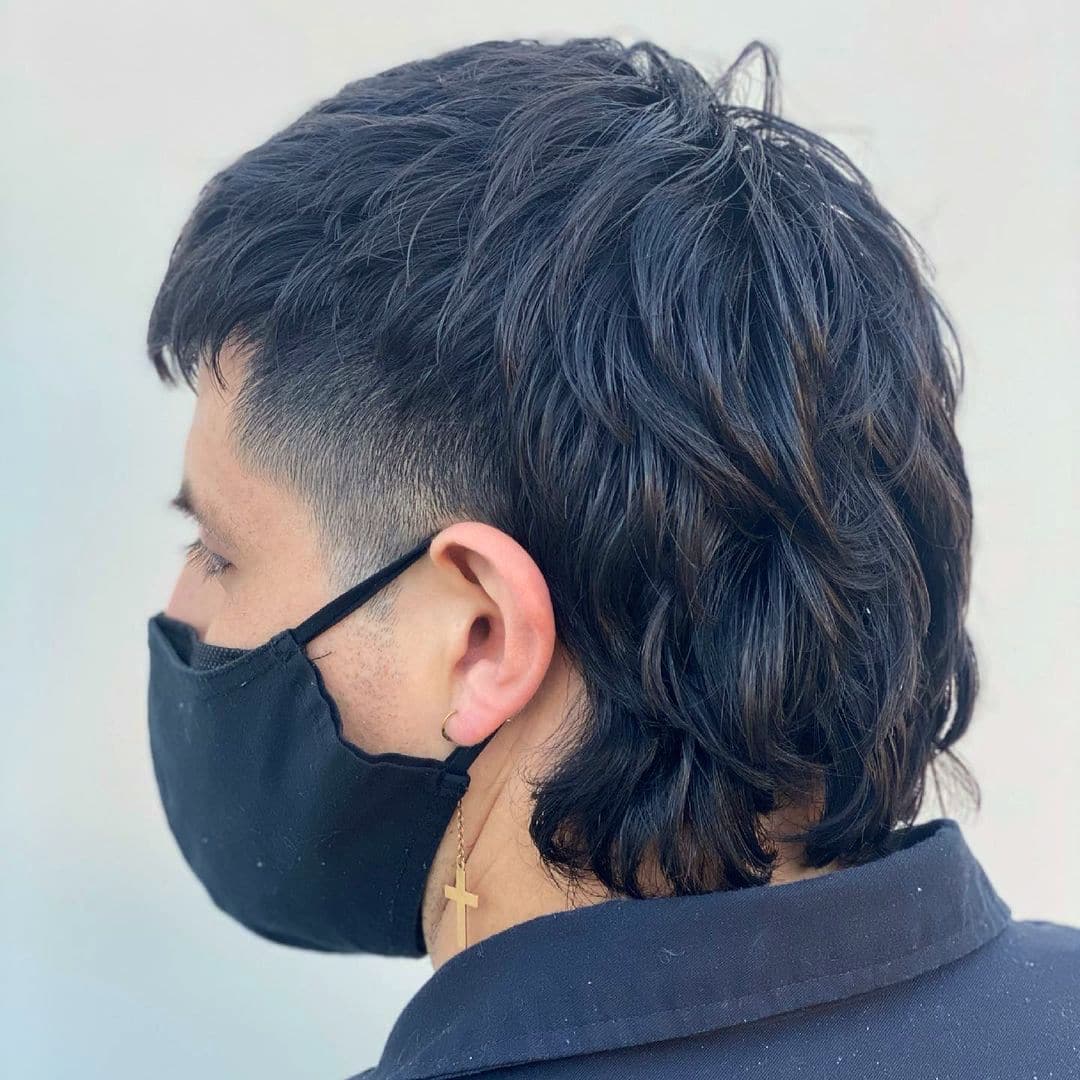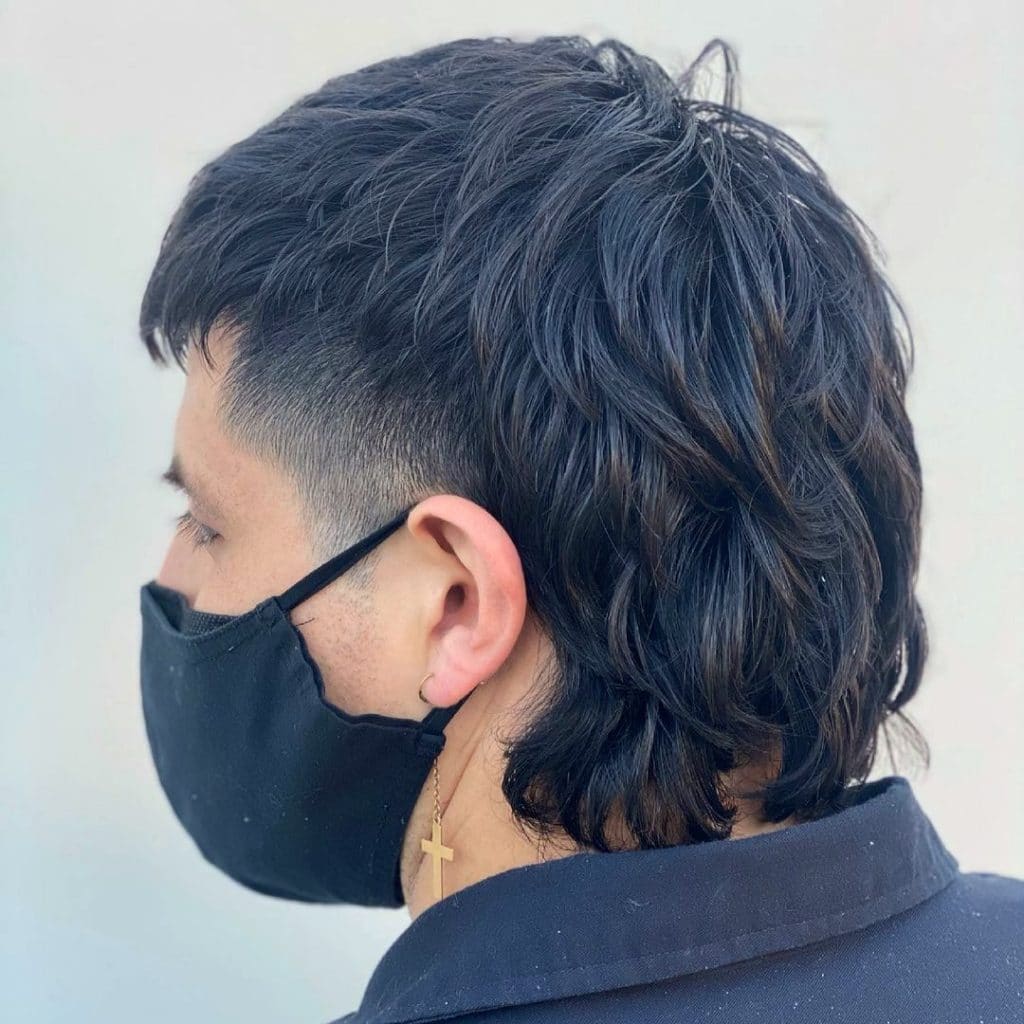 Layers lighten up this thick hair and bring out texture.
Flat Top Mullet
You really can combine the mullet with any hairstyle.
40. Flat Top + Flow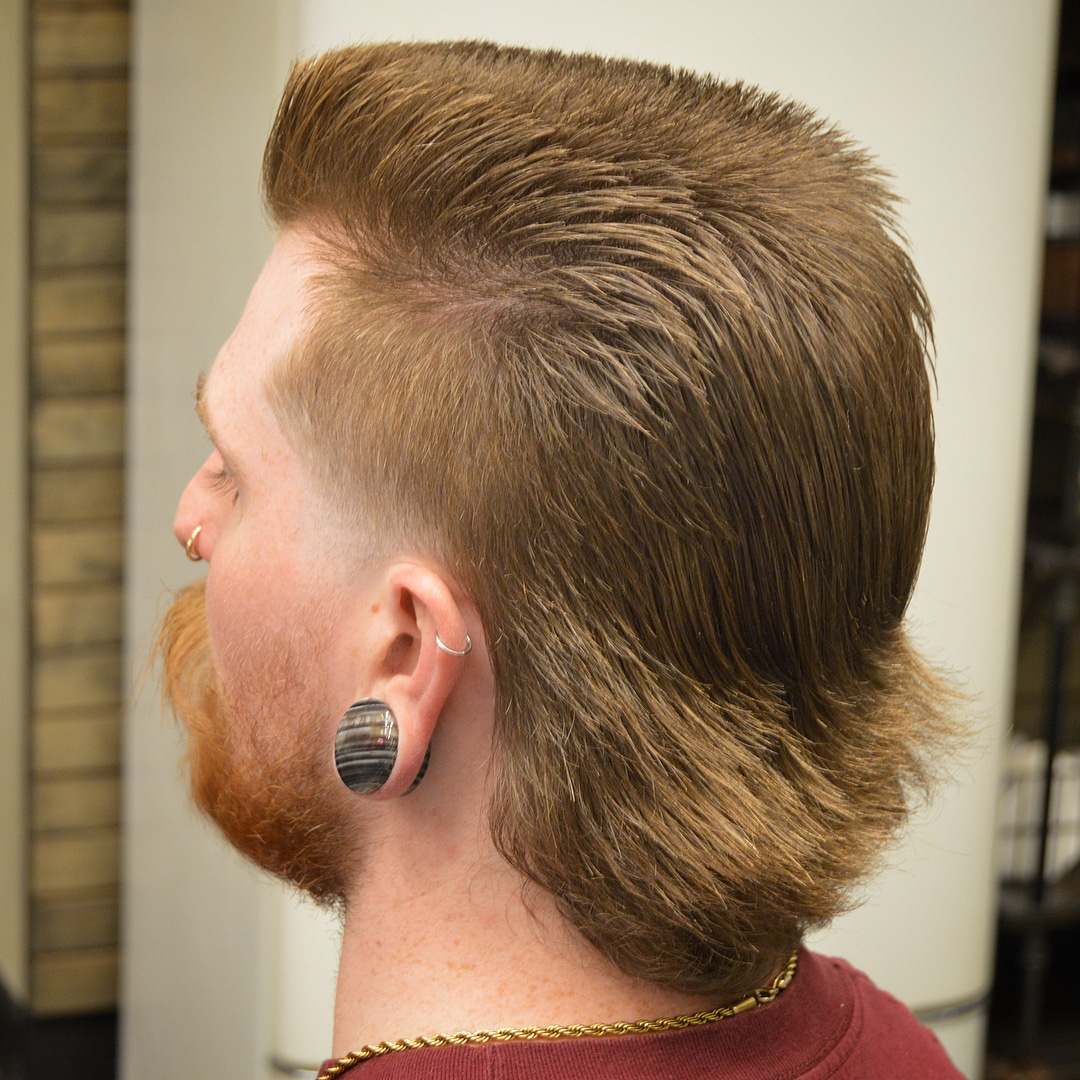 The flat top is a retro men's haircut that has plenty of modern appeal. Combine it with a mullet for an unexpected combination.
41. Flat Top + Fade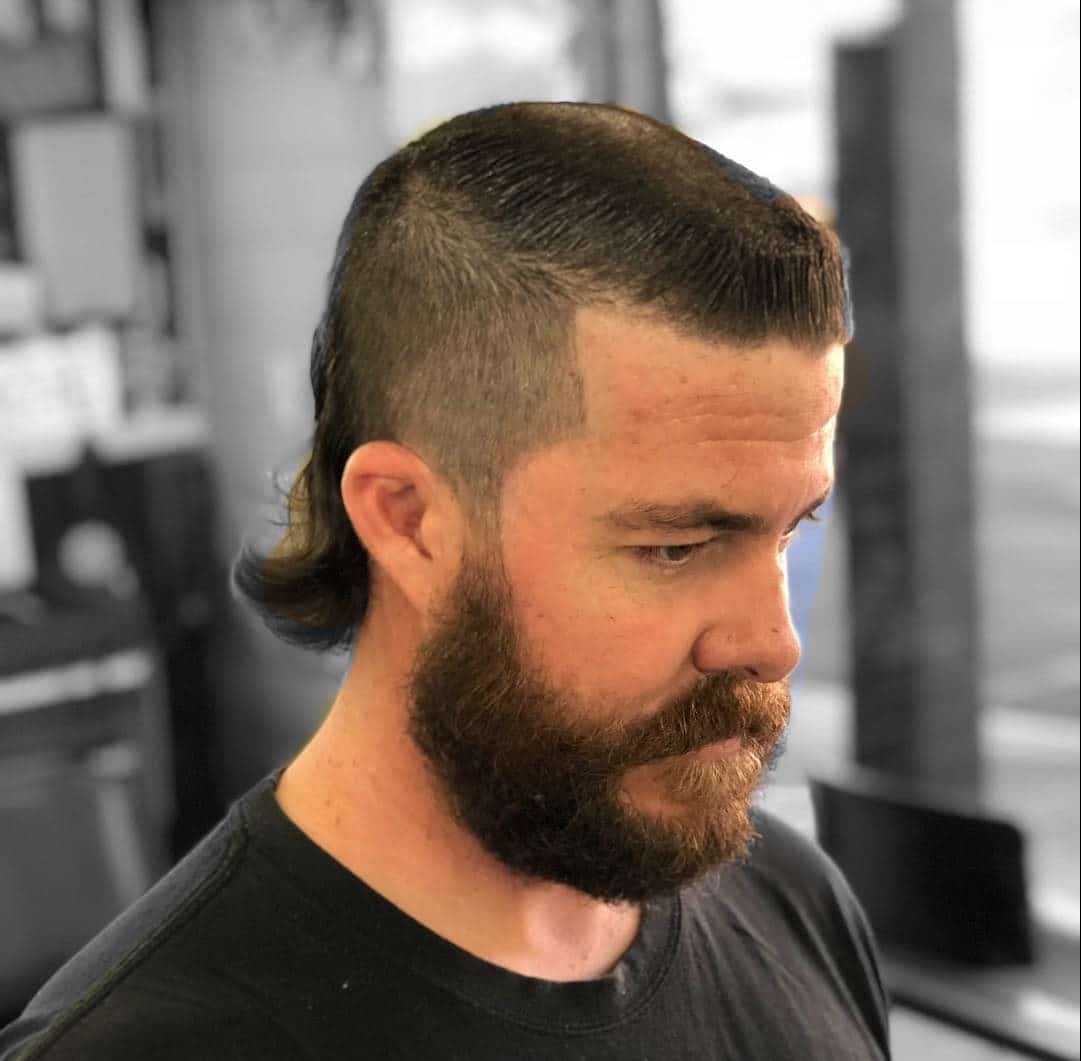 With a short flat top, the business at the front of this mullet haircut is all business. In contrast, the party at the back lets loose with a curl.
42. Flat Top Fade + Mullet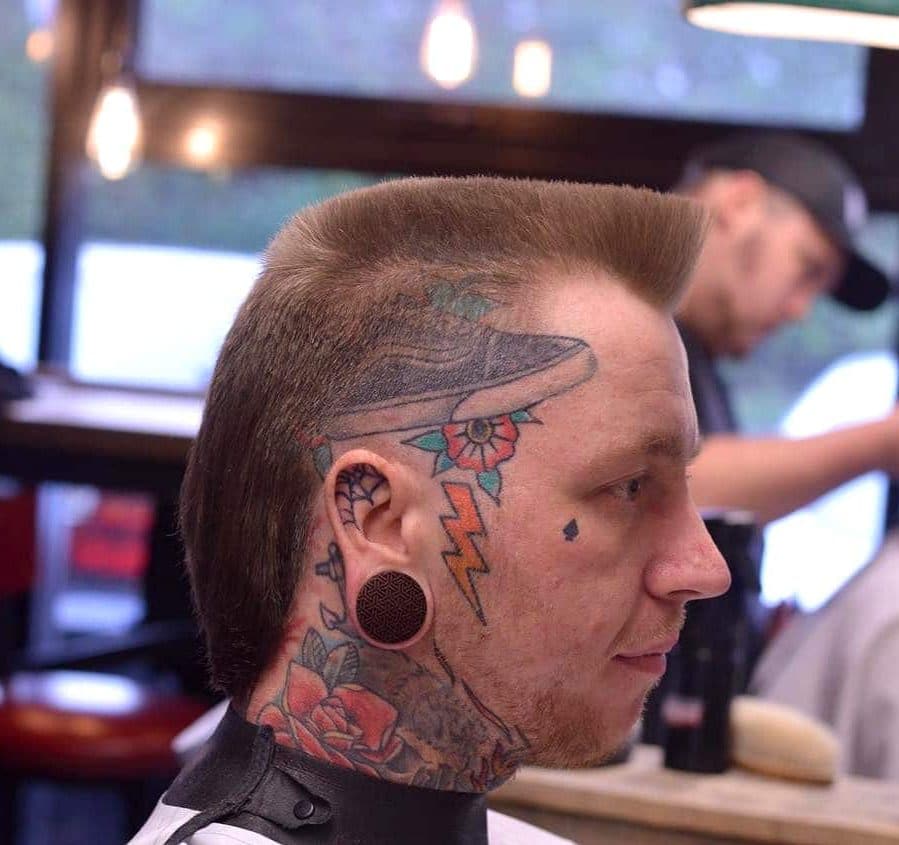 With just enough length at the back to be called a mullet, this short haircut has more hair at the back than the top.
Long Mullet Haircuts
With long hair, you can really commit to the mullet.
43. Mullet + Bangs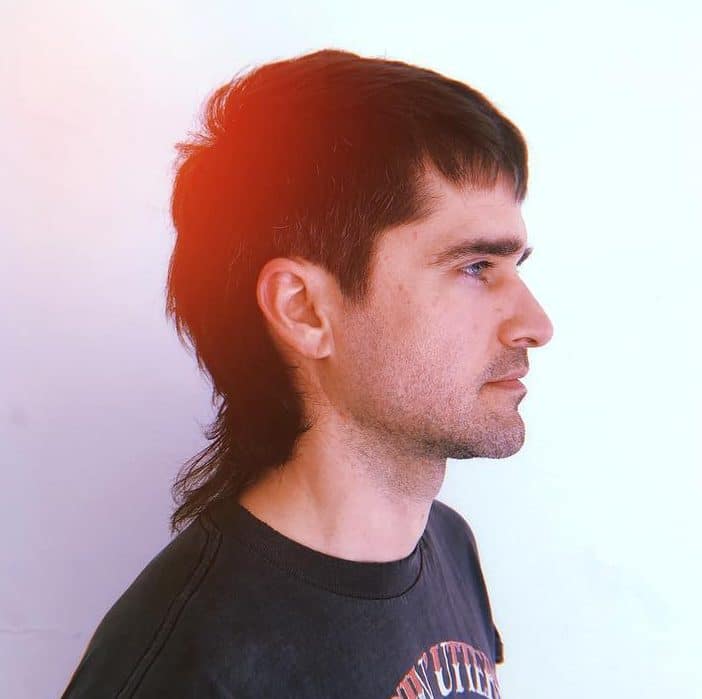 This is a classic men's haircut with bangs that just keeps going at the neck.
44. Jagged Mullet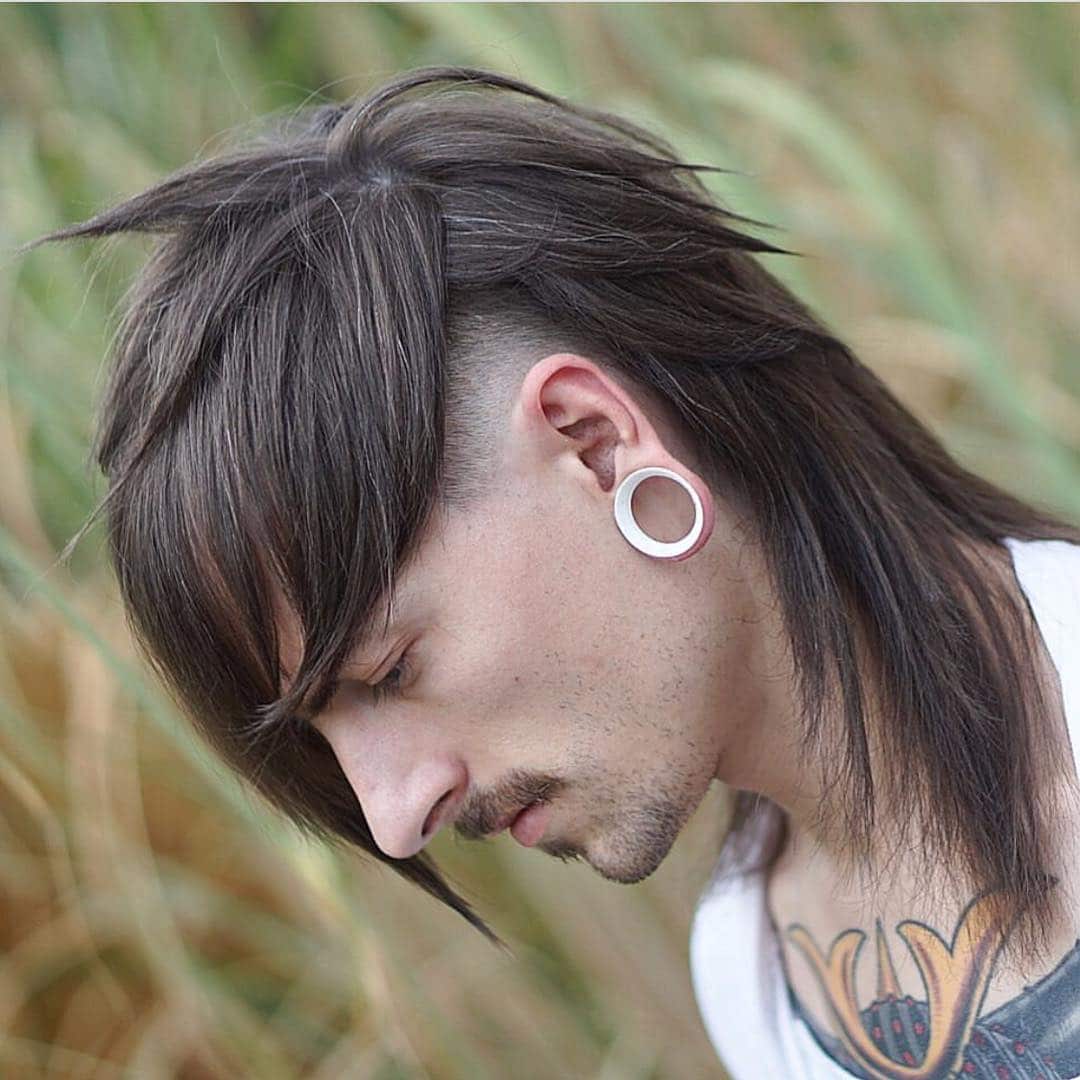 Mullets can be styled any way you like. With pointed edges and a few spikes, this long at the back men's haircut is more rocker than hockey.
45. 1970s Mullet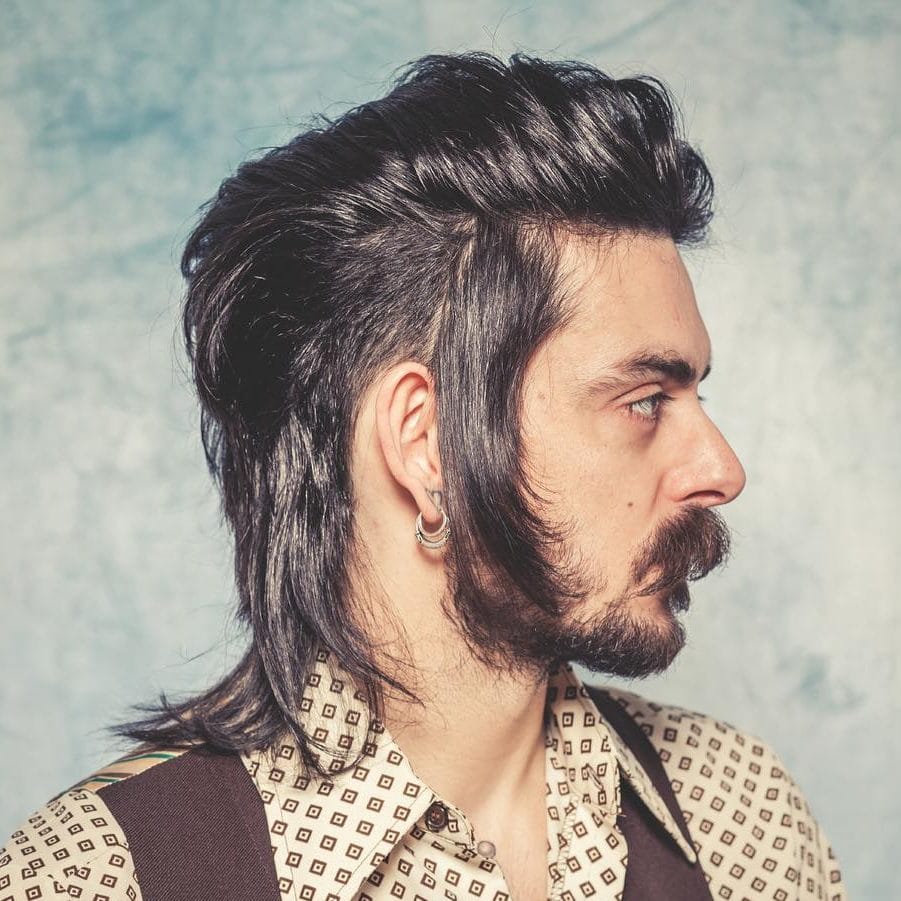 A mustache and long sideburns give this long mullet hairstyles a 1970s look and feel.
46. Classic Mullet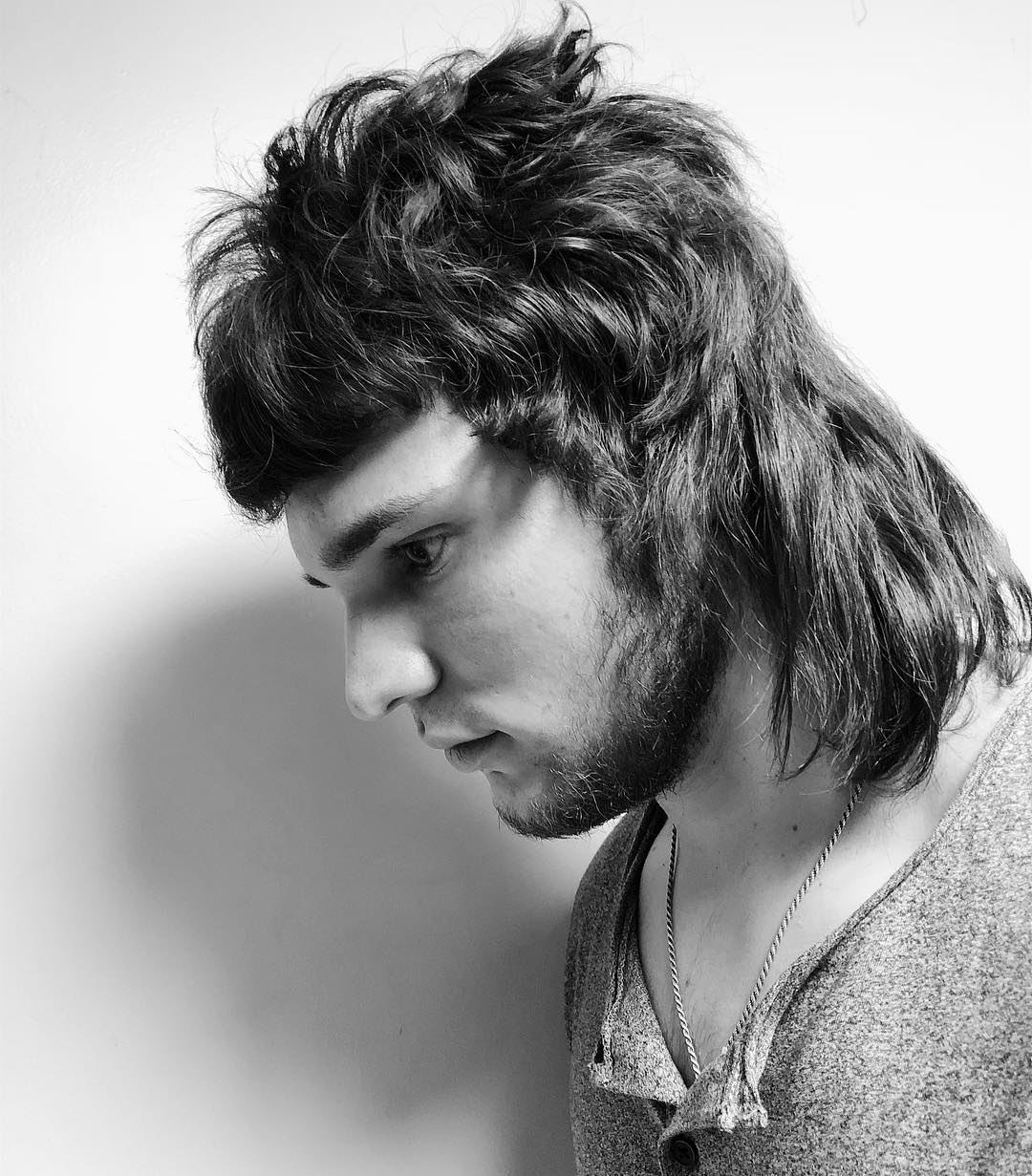 With short fringe, a long neck, and layering all over this is as classic as the mullet gets.
47. Long Men's Hair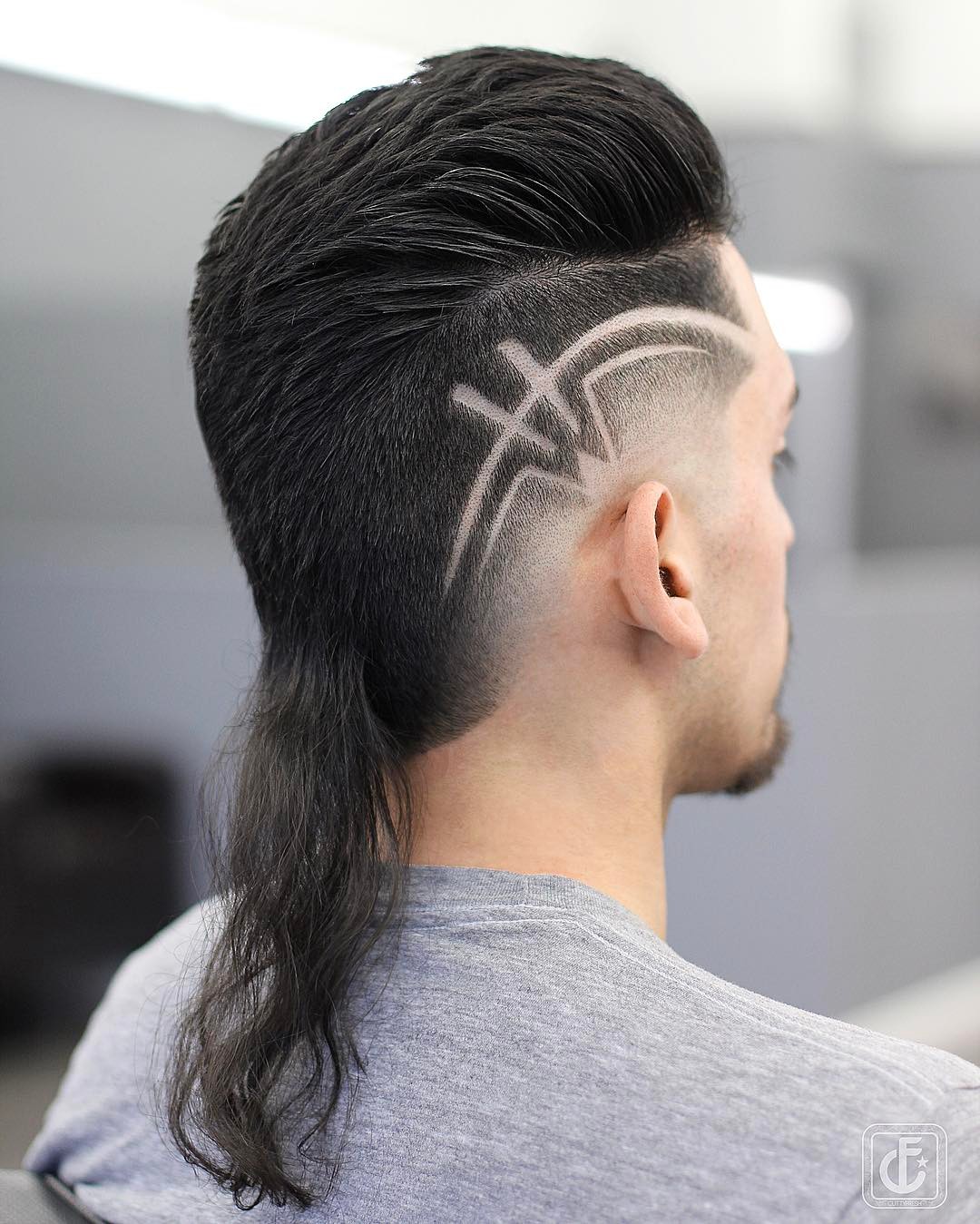 Even without long hair at the back, this is a bold look. It might be a rat tail, but that's still a type of mullet. Would a braid be too much?