The disconnected undercut is a cool and popular haircut for guys. Like other go-to men's haircuts, the undercut looks good, is easy to style, and works for all hair types and lengths.
Before we get to that, what is an undercut? An undercut shaves the sides and back of hair up to a line that extends out from the temples. The undercut can be one short length, faded, or down to the skin. Whether hair is thick or on the thinner, finer side, undercut sides make hair on top appear thicker in contrast. As for texture, the undercut means hair won't pouf out at the sides or back.
Now, what about the disconnect? Instead of a smooth transition, the undercut breaks the connection between lengths of hair. The disconnected undercut hairstyle is characterized by a sharp contrast between the very short or shaved sides and longer hair on top. This disconnection can be reinforced with a hard part or shaved side part.
Disconnected undercut hairstyles have evolved over the years. Originally, this classic men's haircut was simply combed over like Peaky Blinders or slicked back. Today, the modern undercut is cut and styled in fresh ways, with shorter and longer hair, as well as with wavy, curly, and kinky texture. Modern ways to style the disconnected undercut include new takes on the pompadour, quiff, and side part combover. Getting even trendier, hair can have added texture, be worn messy and/or spiky, and long hair can be worn up, down, or slick. Whatever men's hairstyle you choose, the disconnect emphasizes the look.
Whether you have thick hair, curly hair, wavy hair, straight hair, fine or thinning hair there is a cool undercut haircut for you in this set of photos.
1. Long Disconnected Undercut Hairstyle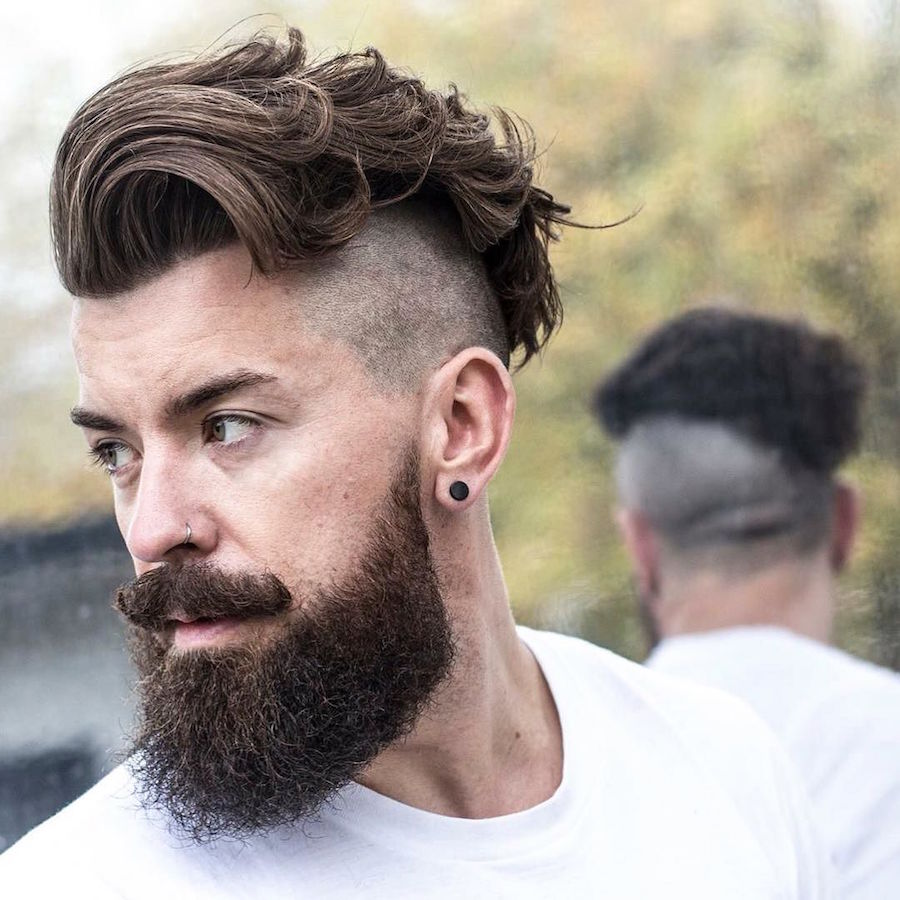 The undercut is a popular haircut for guys with long hair. Do I need to see why?
2. Back Of Disconnected Undercut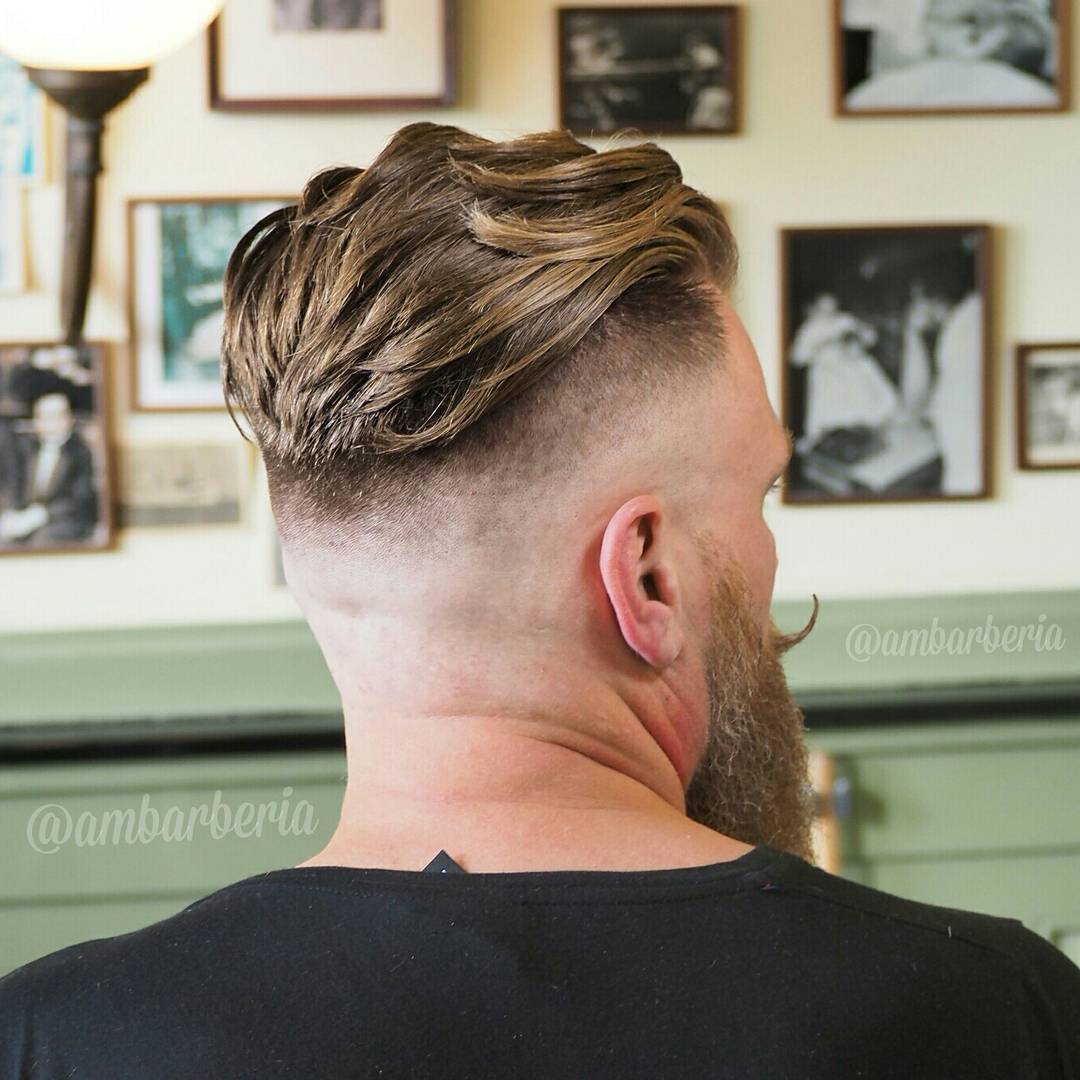 Here's an undercut from the back. This version has a fade that drops down along with medium length hair but most disconnected undercuts are one length all around or have a fade that tapers hair straight down.
3. Undercut Fade + Line Up + Man Bun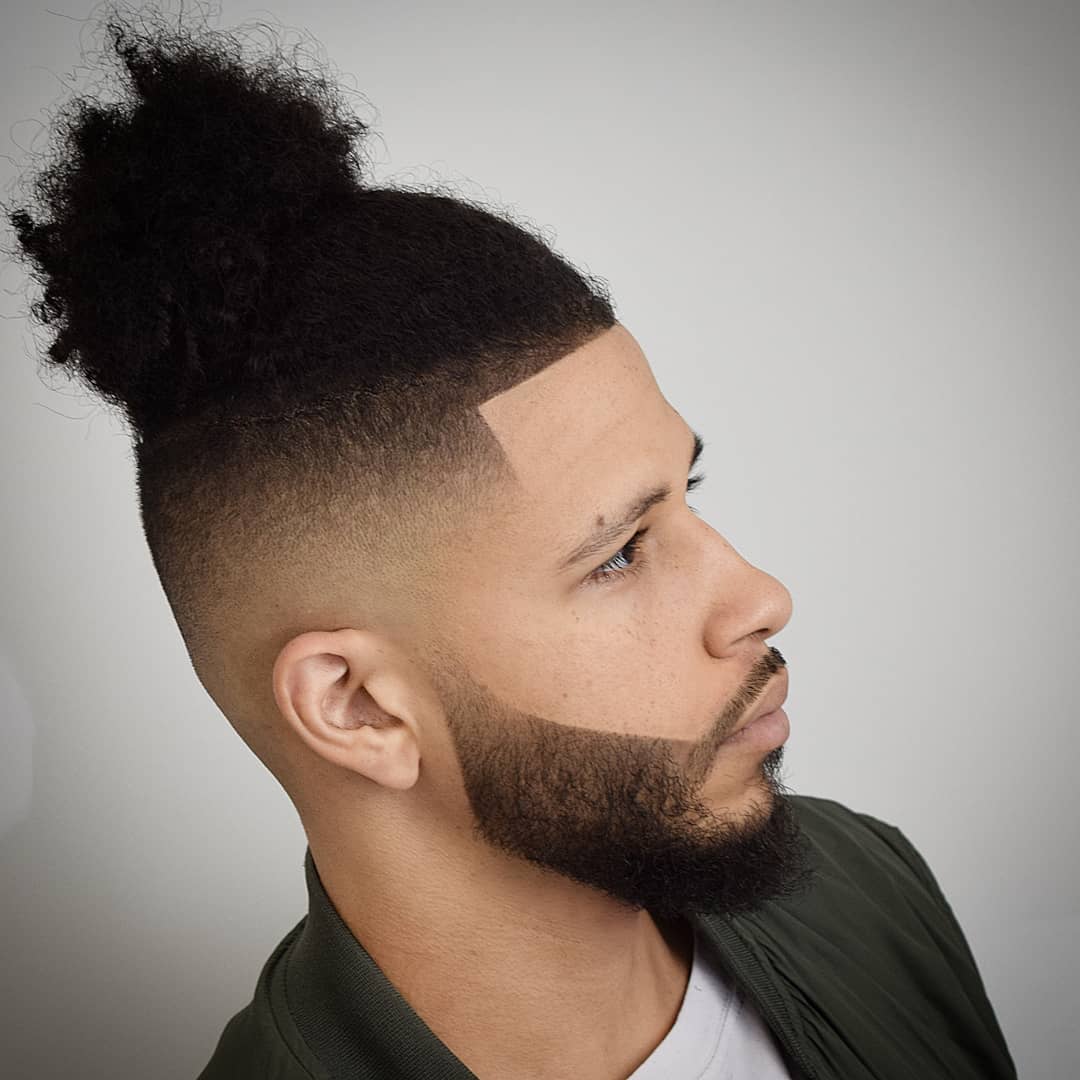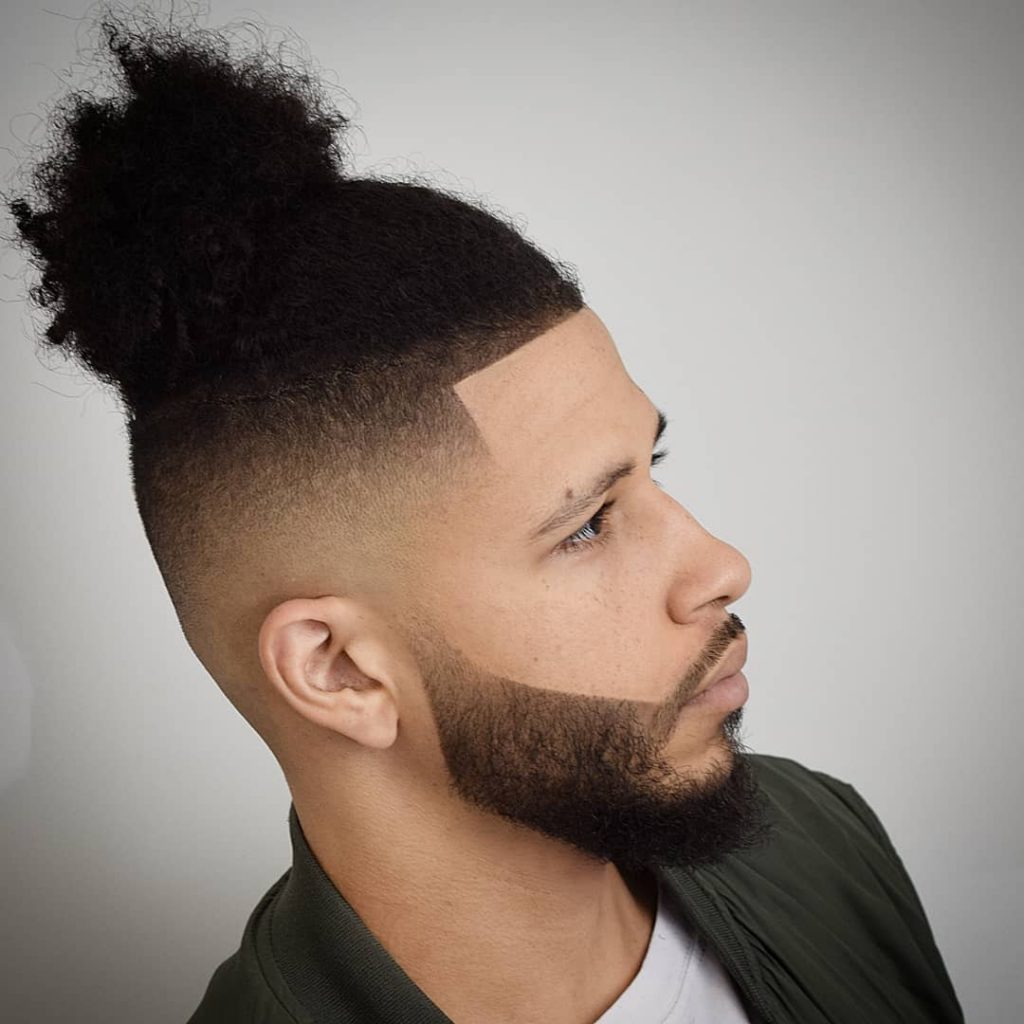 There's that undercut fade we were talking about. Long kinky hair pulled back forms a pouf or twist hair into a man bun.
4. Short Disconnected Undercut Hairstyle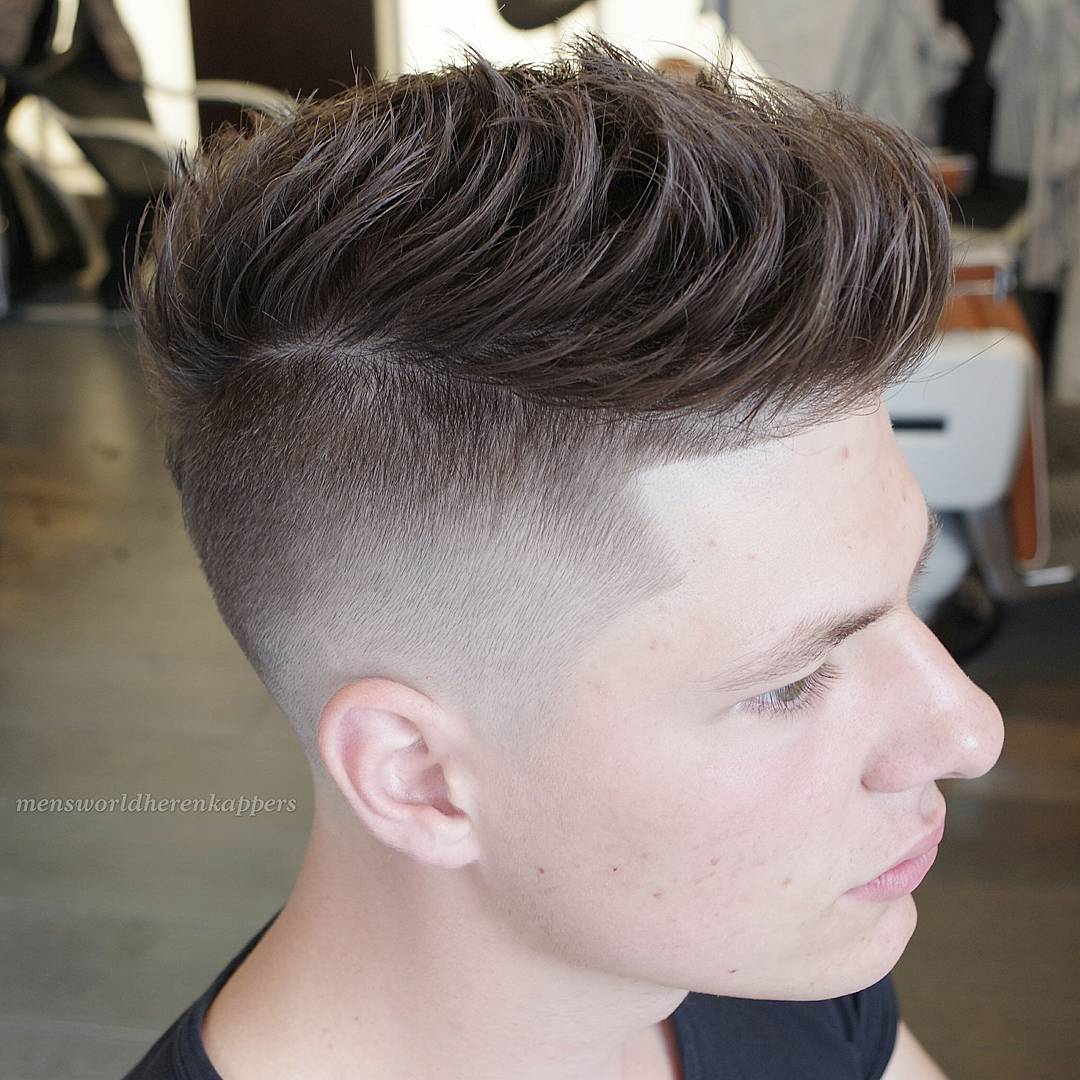 Any and all lengths and types of hair work with a disconnected undercut. This fresh style pairs an undercut fade with trendy texture on top.
5. Long Undercut Hairstyle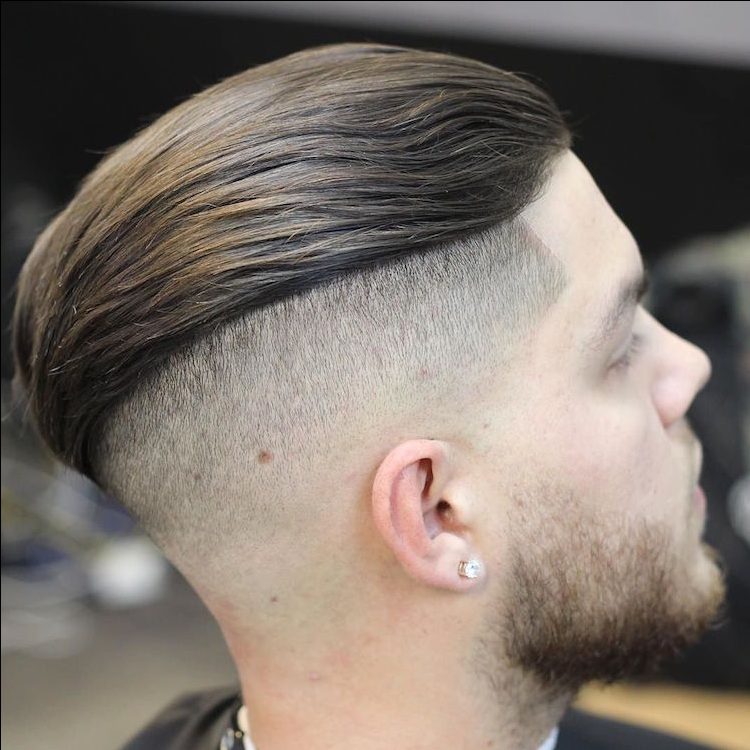 Pulling long hair straight back highlights the disconnect of the undercut.
6. Disconnected Undercut Pompadour Hairstyle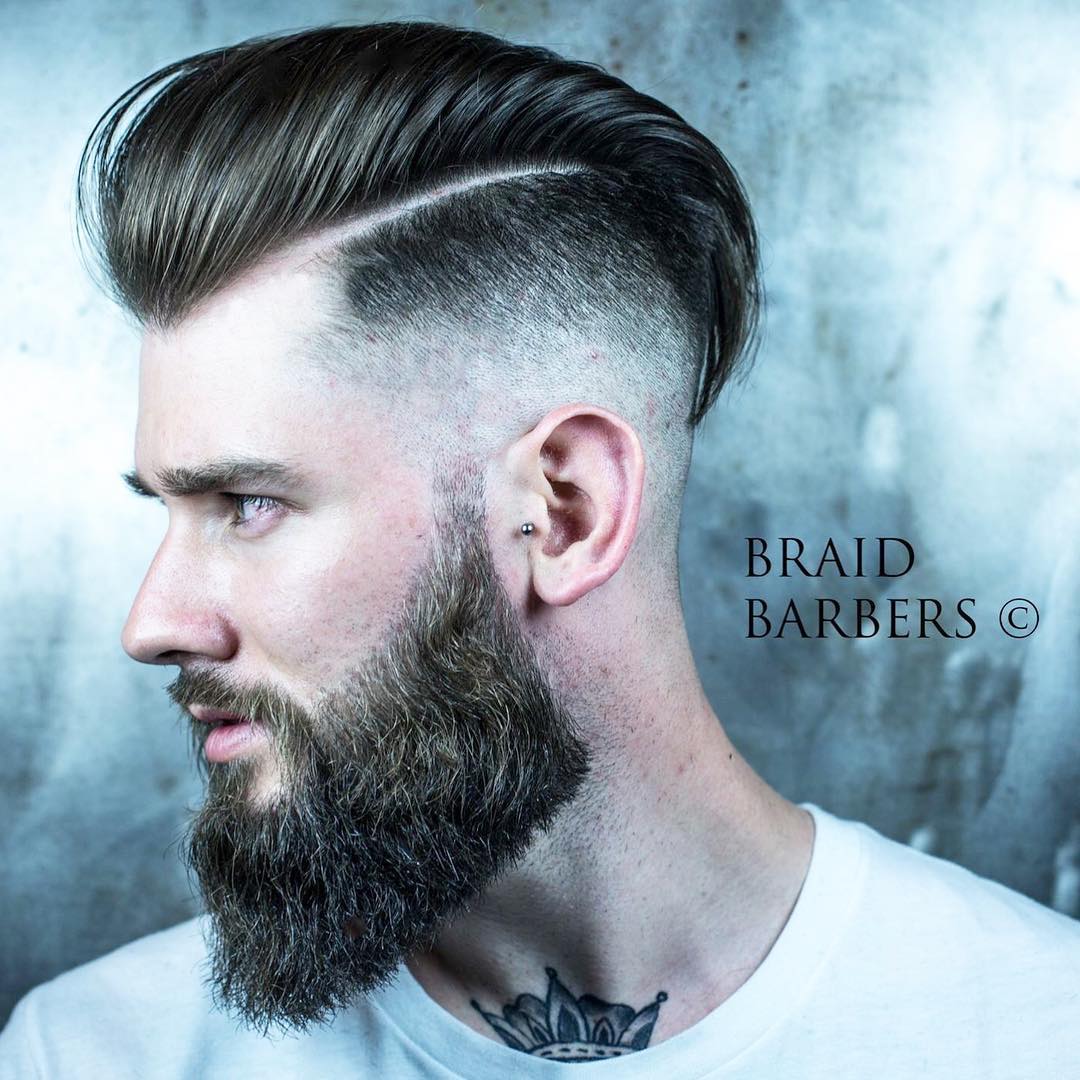 This is one of the hairstyles that has made the undercut so popular. Medium length hair is styled into a modern pompadour that ends in a V-shape at the back. A side part marks the transition into a fade. And the beard is just cool.
7. Disconnected Undercut Quiff Hairstyle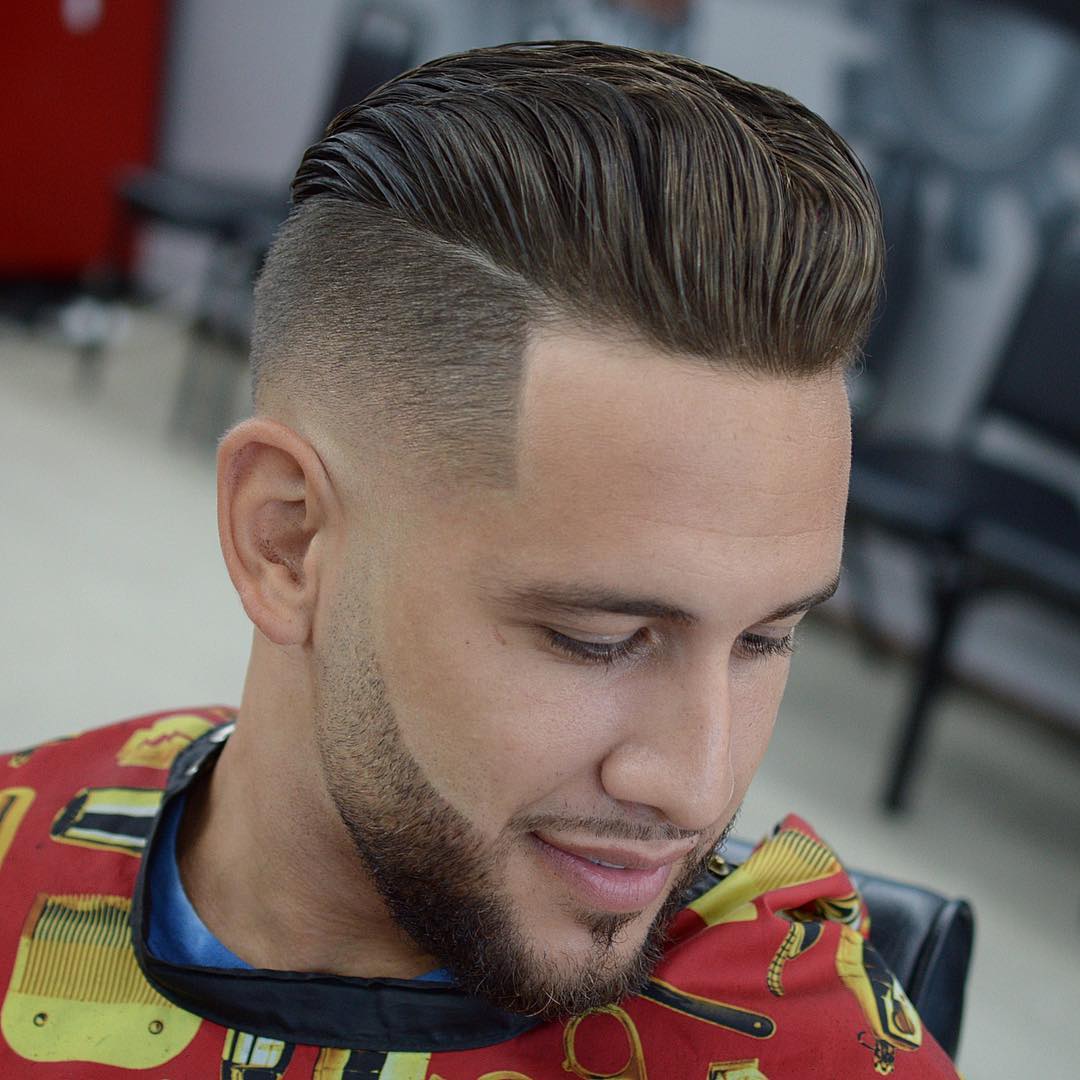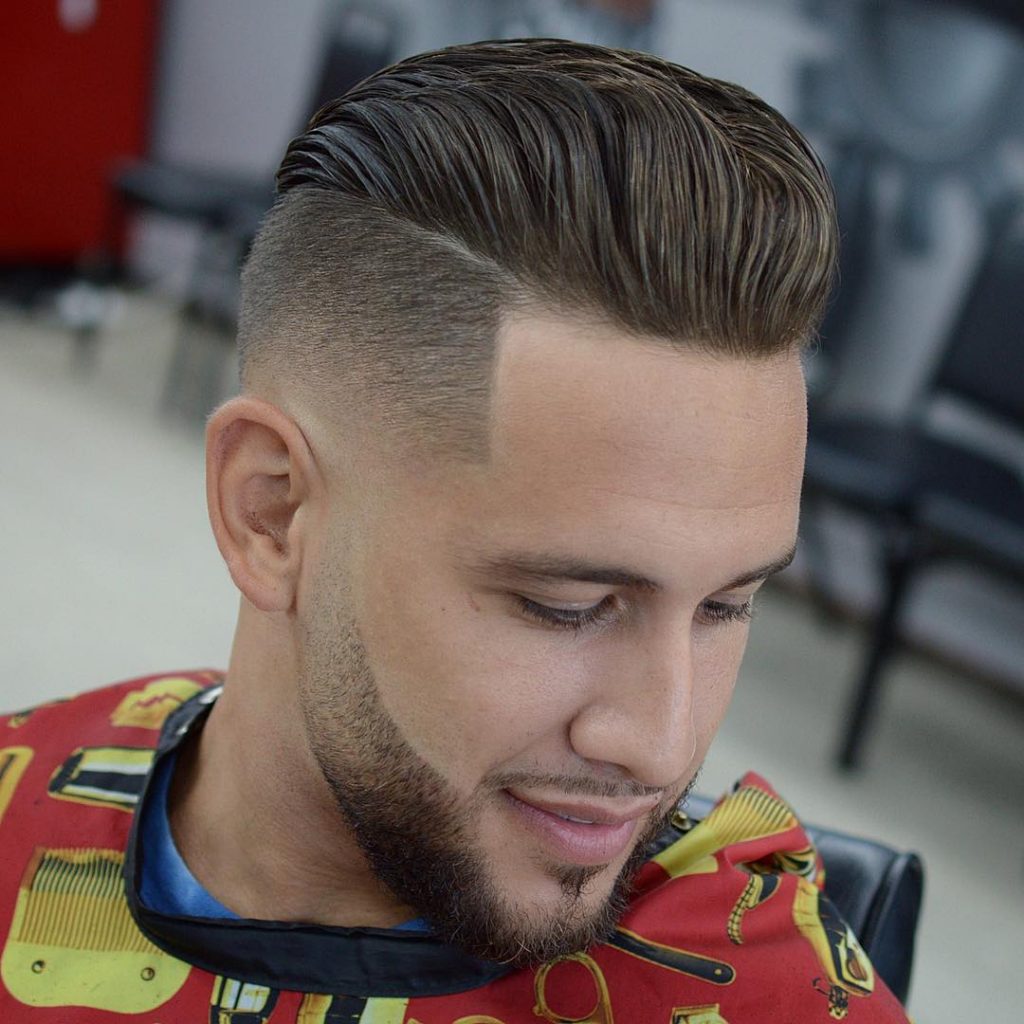 Guys are often looking for easy-to-wear haircuts that are appropriate for work as well as active lifestyles. Well, this is it. The sides couldn't be cleaner while short hair is pulled up into a quiff.
8. Long Disconnected Undercut + Side Part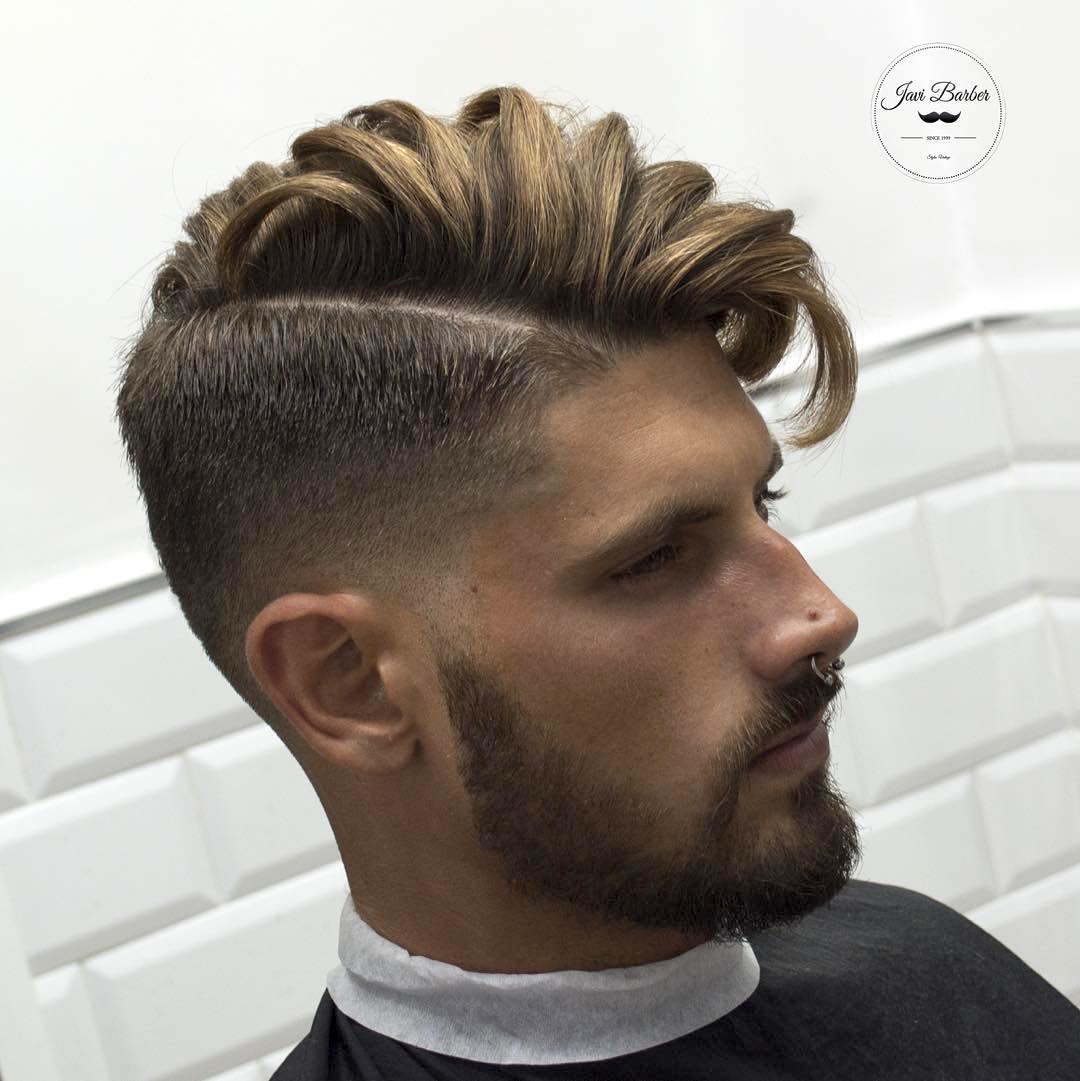 Add a side part and work hair over to the other side for this cool look. This thick texture is on trend or try a classic comb over for work.
9. How To Style An Undercut For Men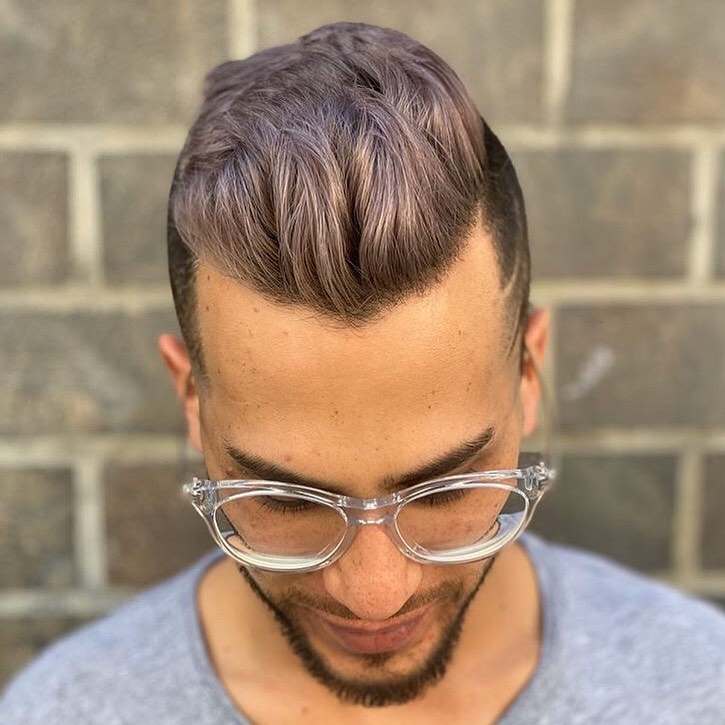 The most popular way to style the undercut is to slick hair back. With short hair or longer, texture or shine, it doesn't have to be the same look.
10. Swept Back Hairstyle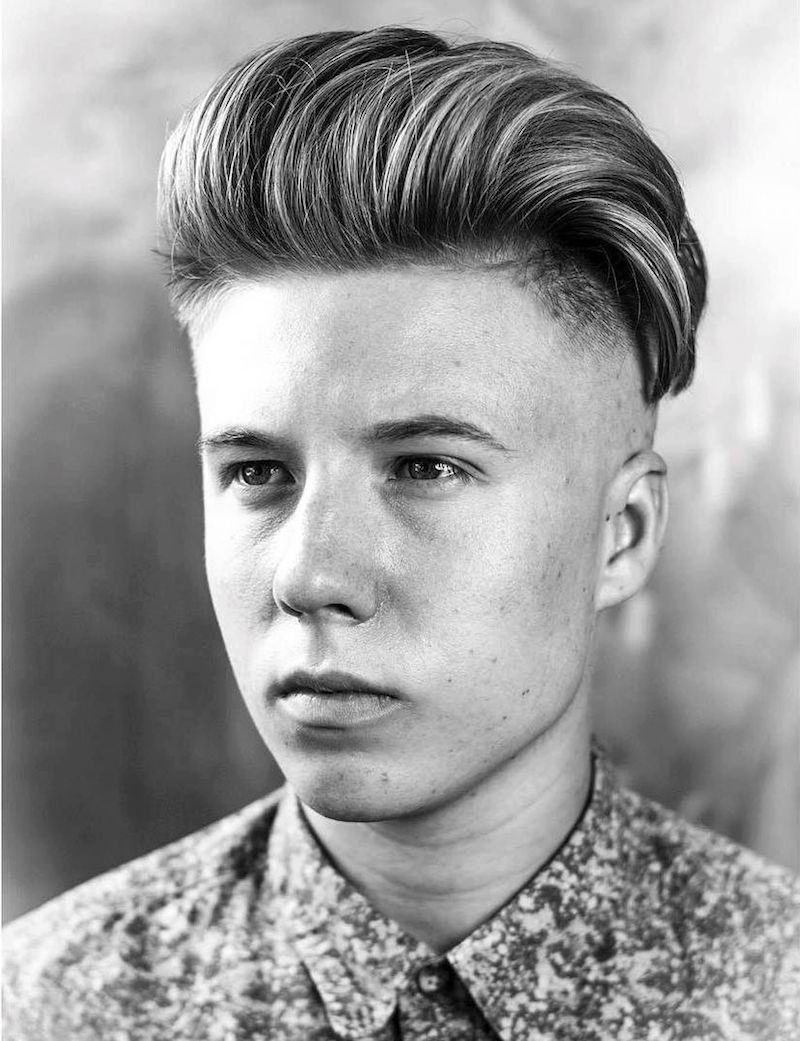 With thick hair, it is easy to add some volume to the slick back. The disconnect looks cool, no matter what shape longer hair creates at the back.
11. Thick Hair + Hard Part + Long Fringe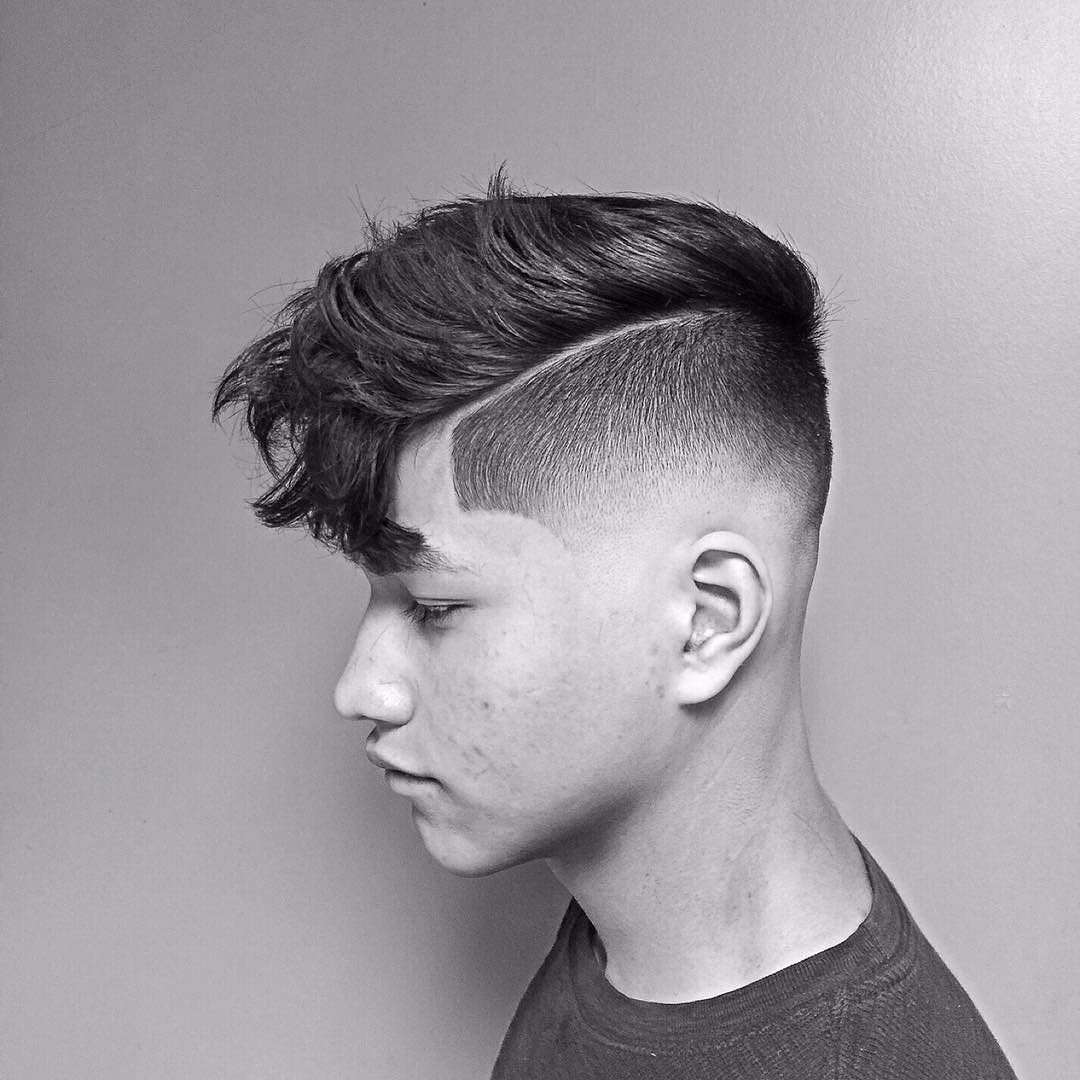 This modern comb over fade styles hair with some texture and fringe.
12. Medium Length Pompadour + Hard Part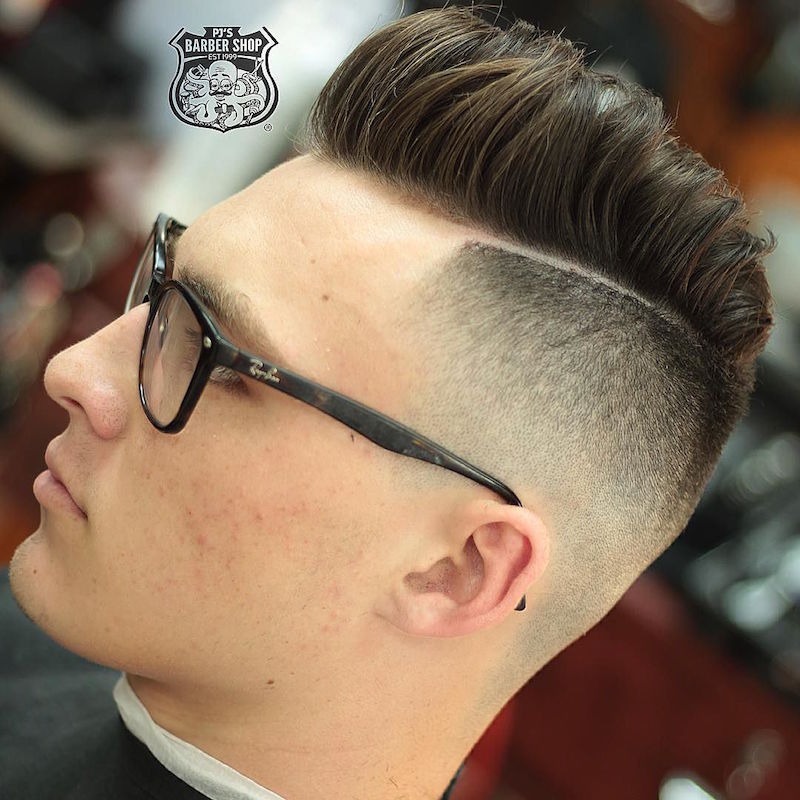 If you don't want to comb hair over, work it up into a pomp, with or without the hard part.
13. Quiff + Hard Part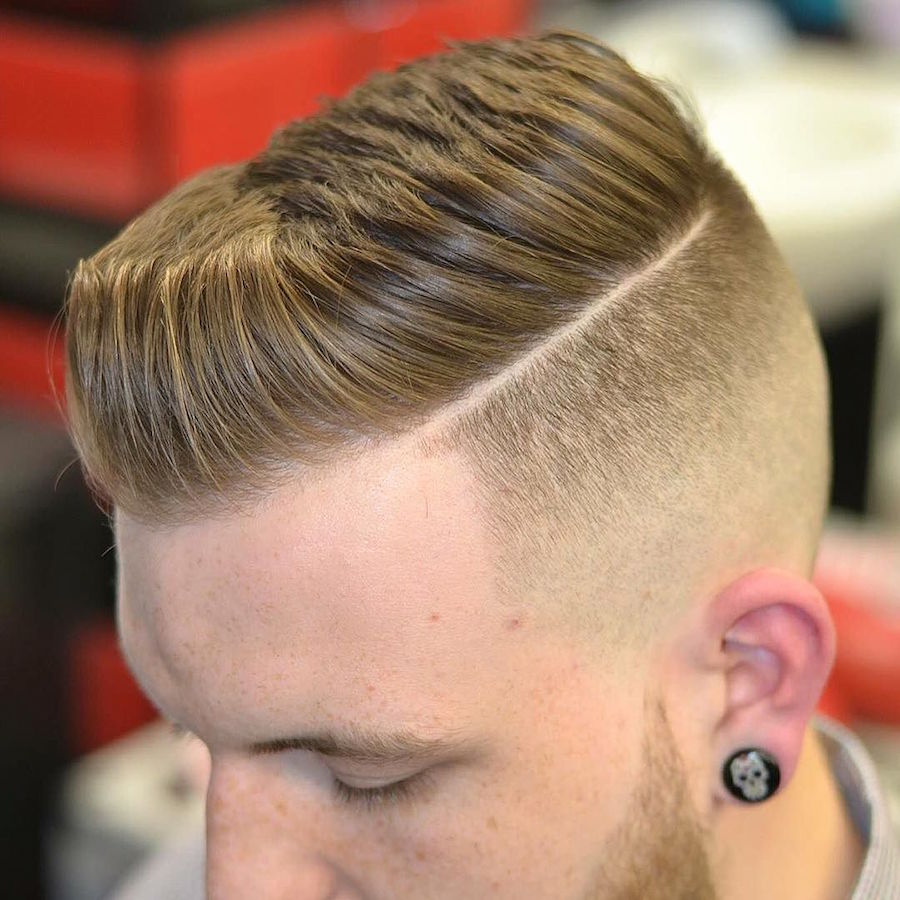 For shorter hair, try the quiff with or without the shaved side part.
14. Disconnected Undercut with Long Curly Hair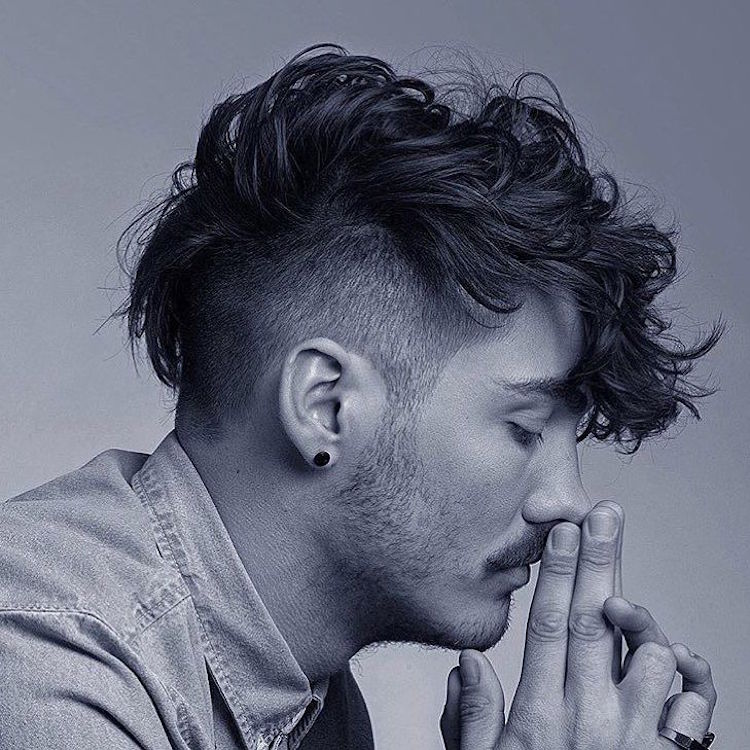 The undercut can be messy or neat.
15. Classic Slicked Back Undercut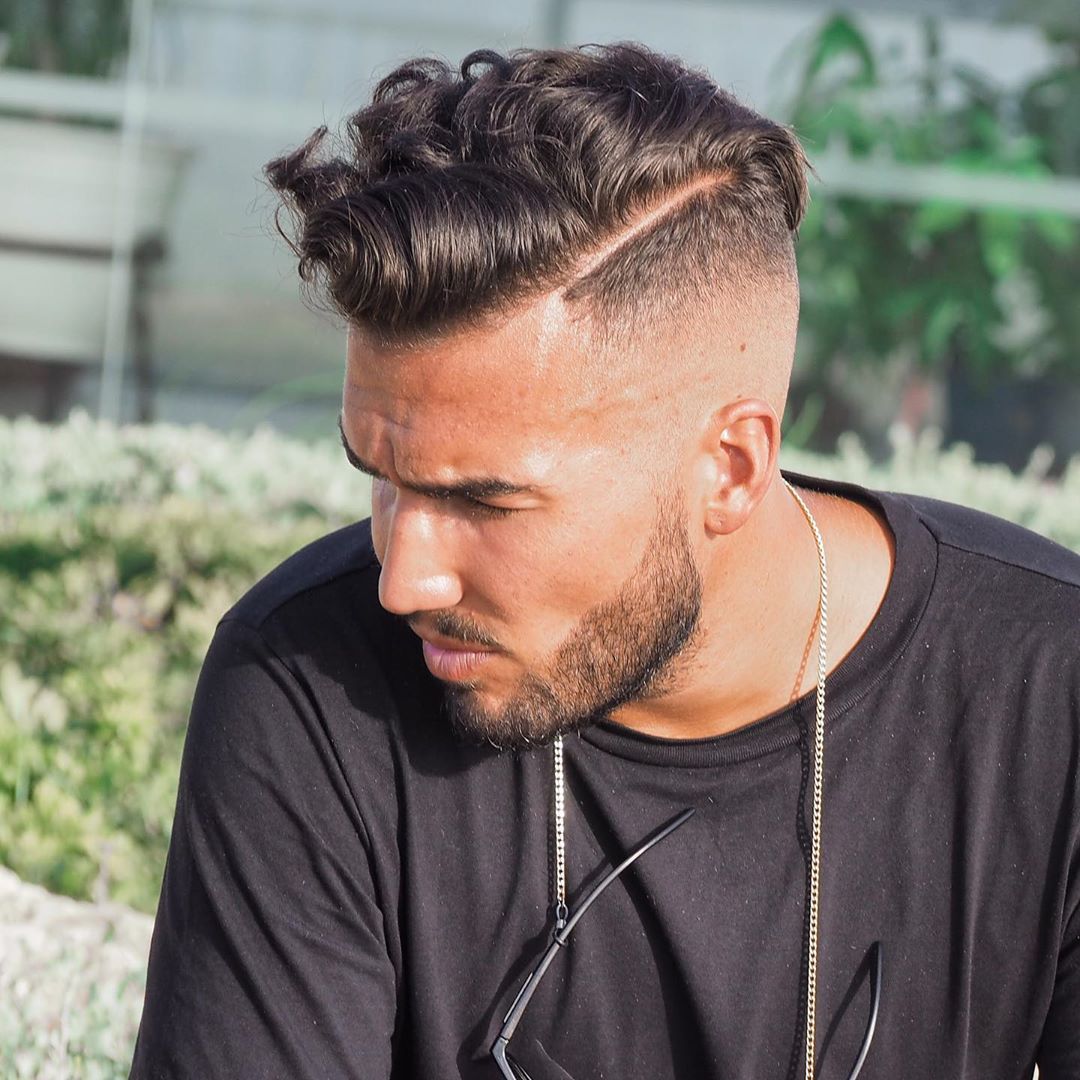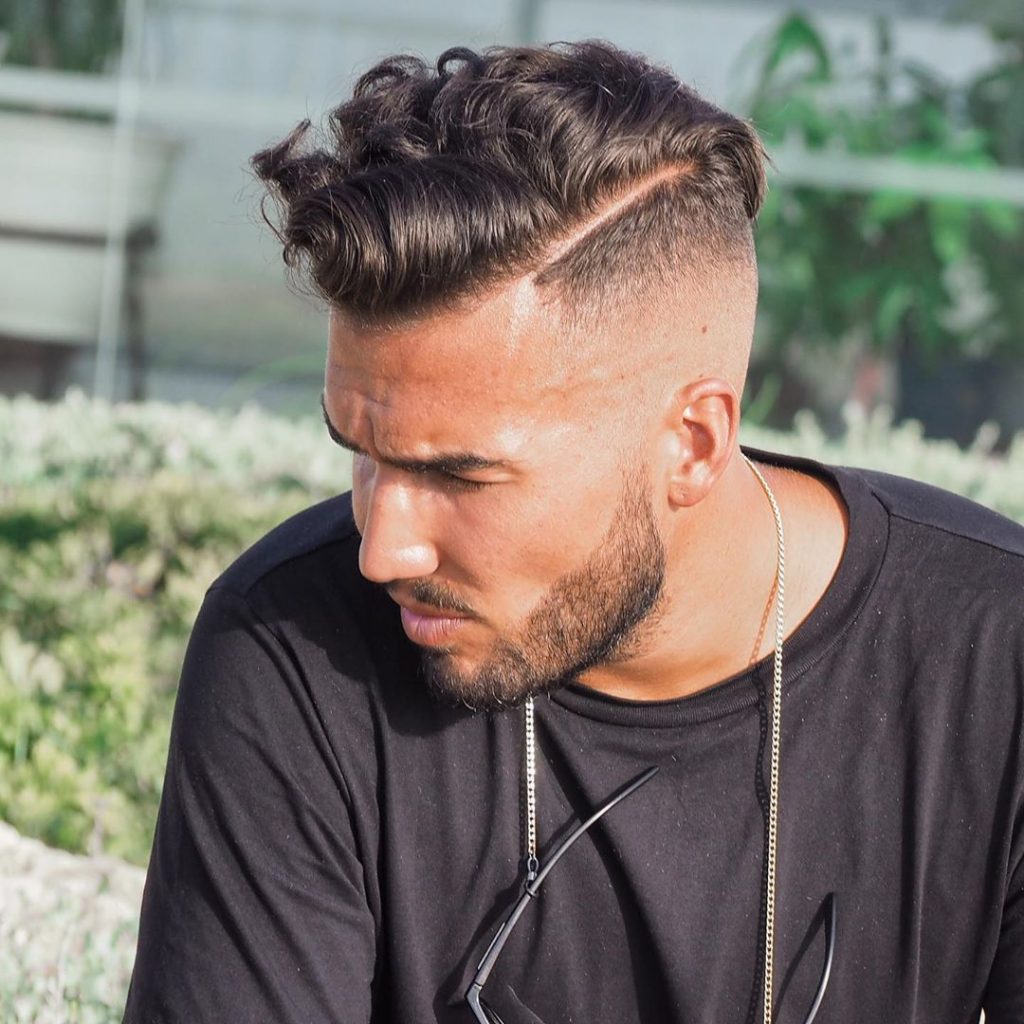 This is a cool way to wear wavy hair and reveal texture.
16. Undercut Fade + Curly Hair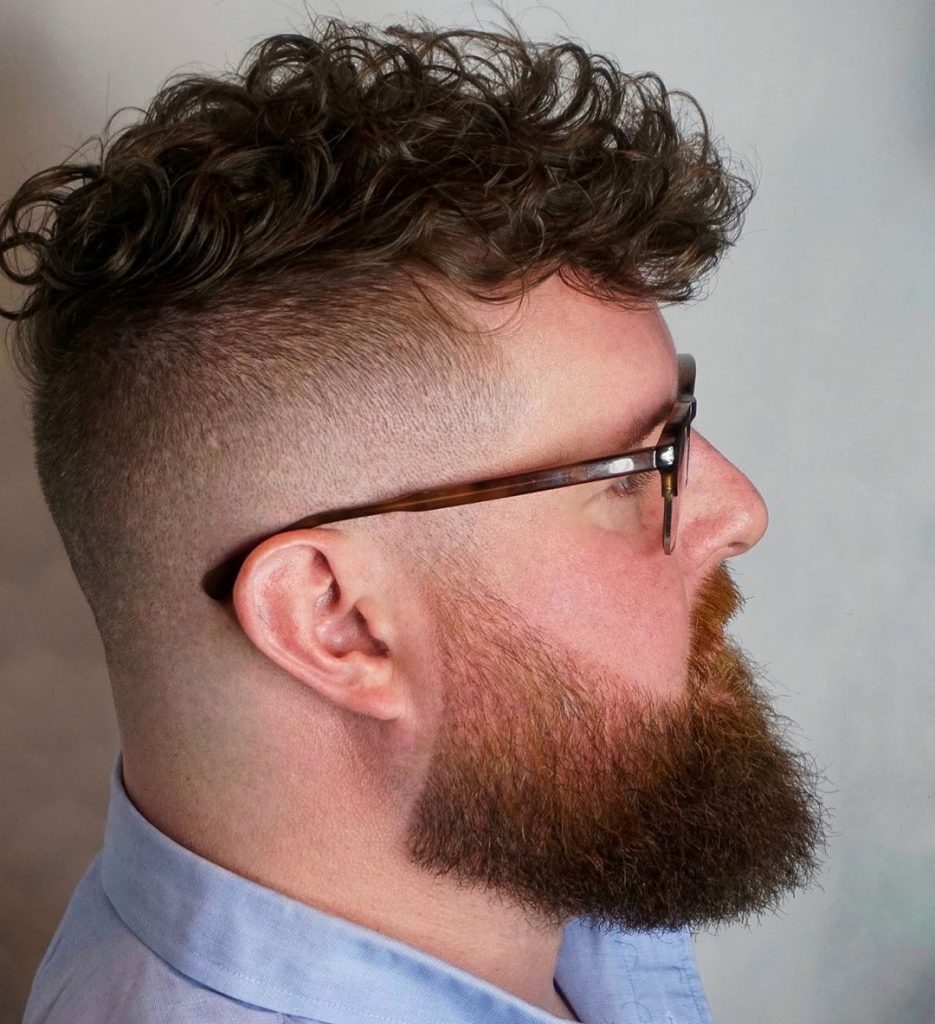 The undercut creates a high and tight for curly hair with shaved sides and a textured top.
17. Bald Undercut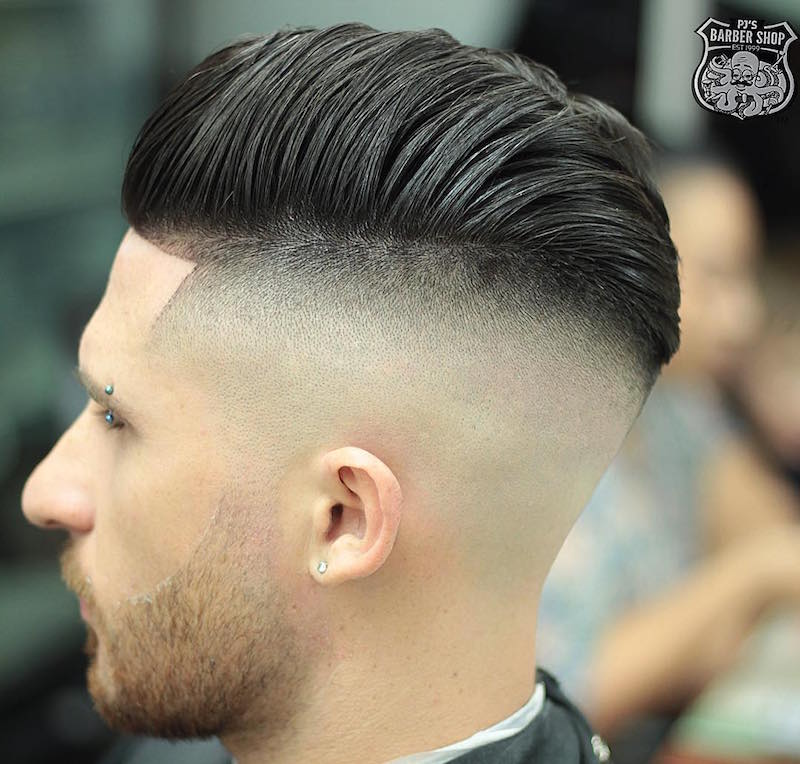 The undercut can be short, faded, or down to the skin like above.
18. Messy Long Fringe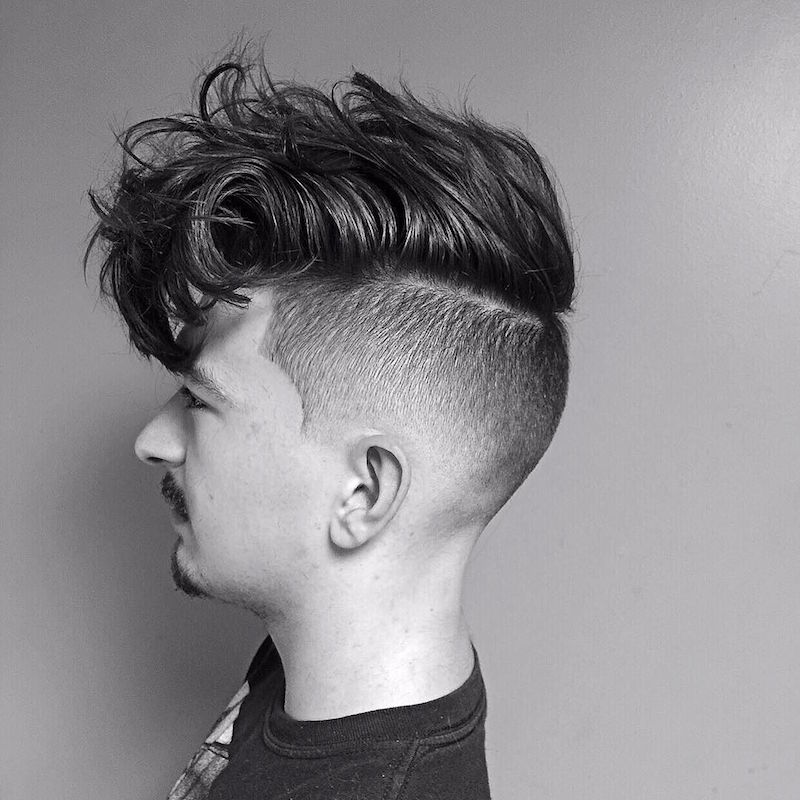 The shaved sides of the undercut make it easy to try out new hairstyles for longer hair, like this messy and wild wavy look.
19. Short Disconnected Undercut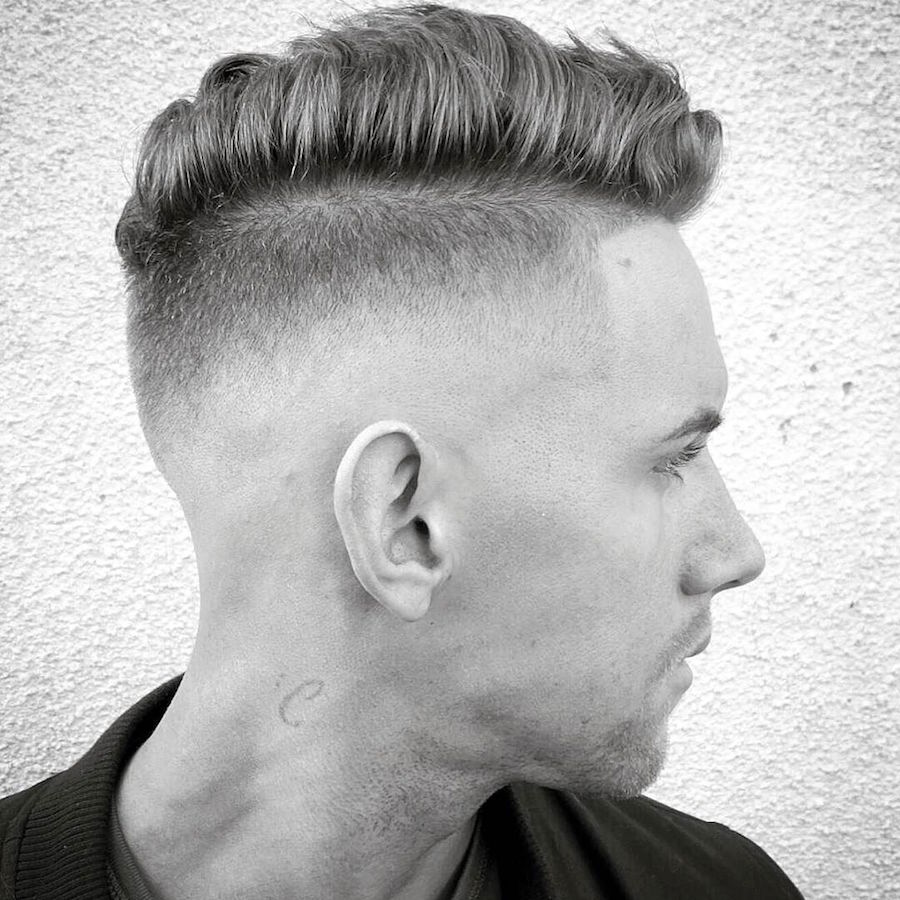 This neat and clean look maintains that disconnect while adding a drop fade.
20. Long Straight Hair + Disconnection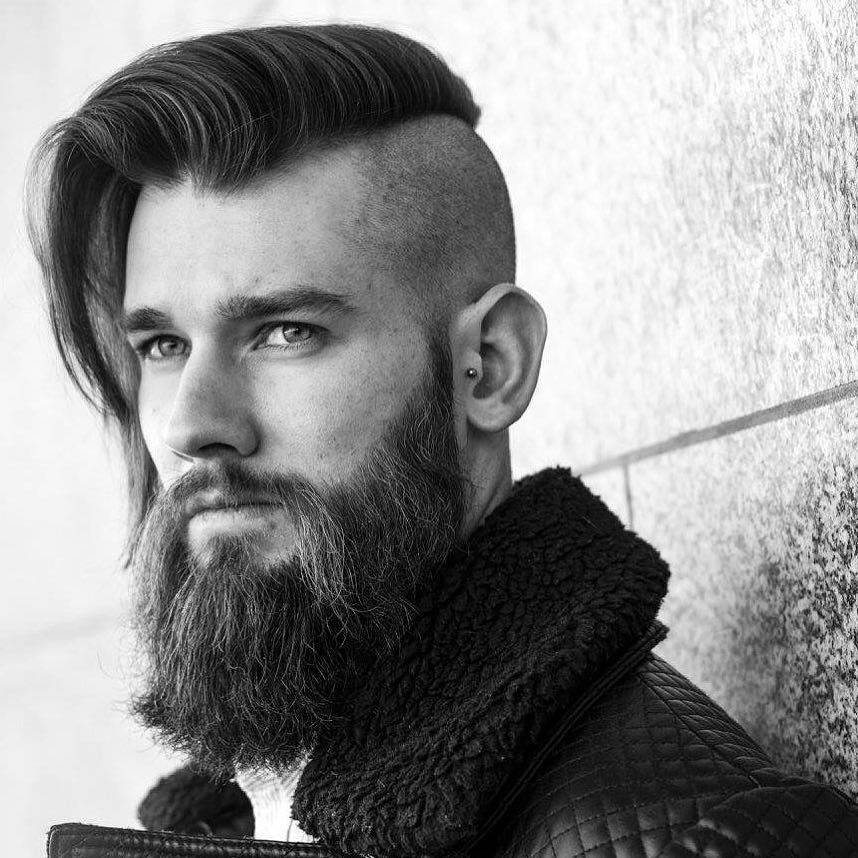 Long hair against an almost shaved scalp creates the greatest possible contrast in a disconnect hairstyle.
21. Pomp-Hawk Undercut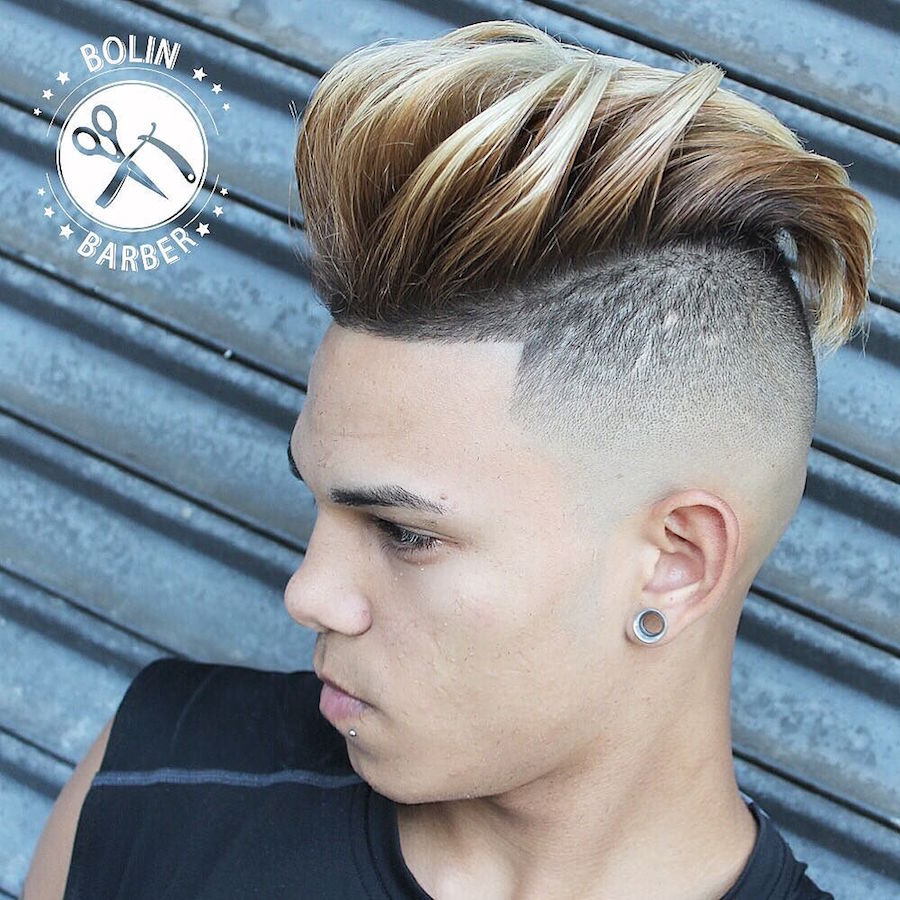 It's a pompadour with the attitude of a mohawk fade.
22. Long Hair + Beard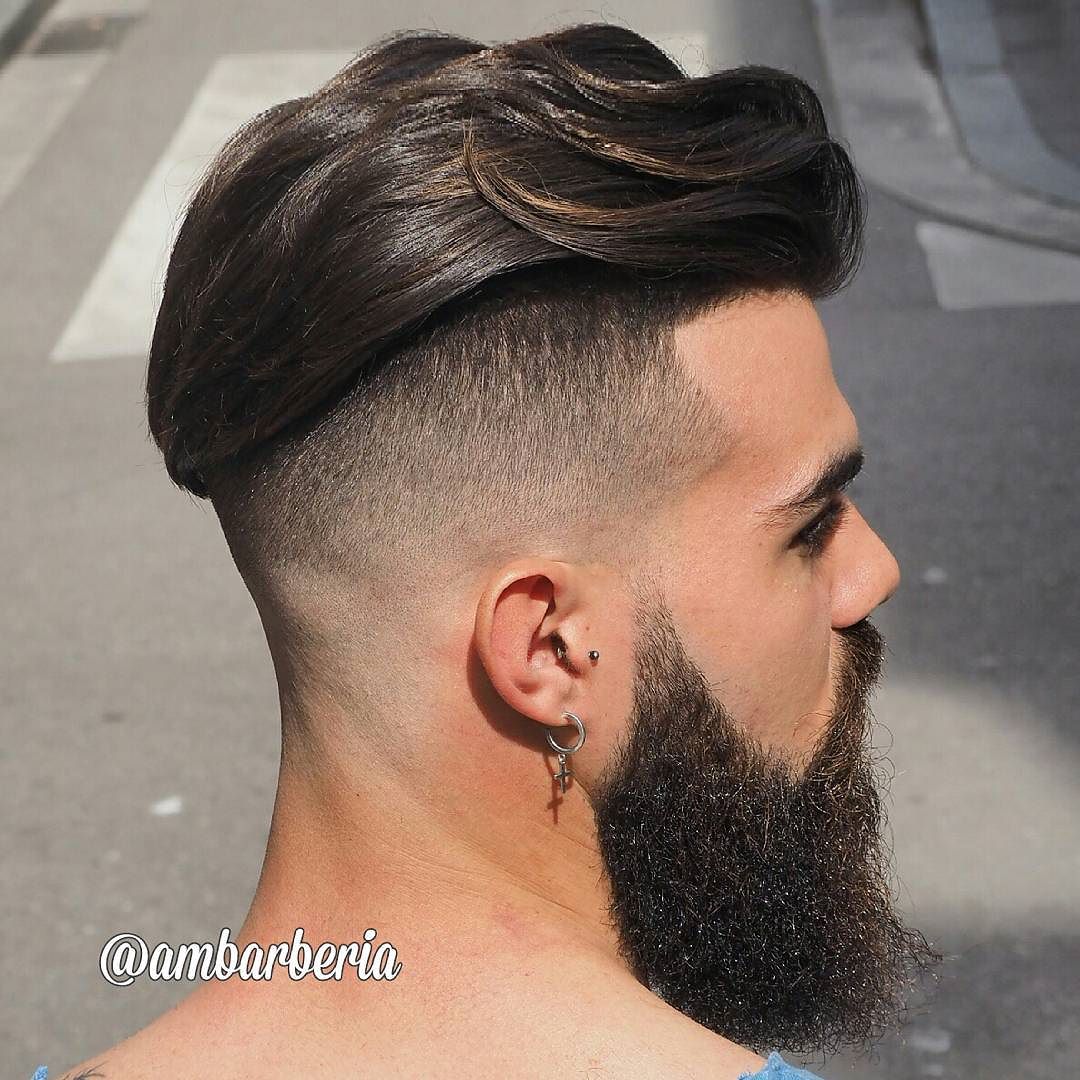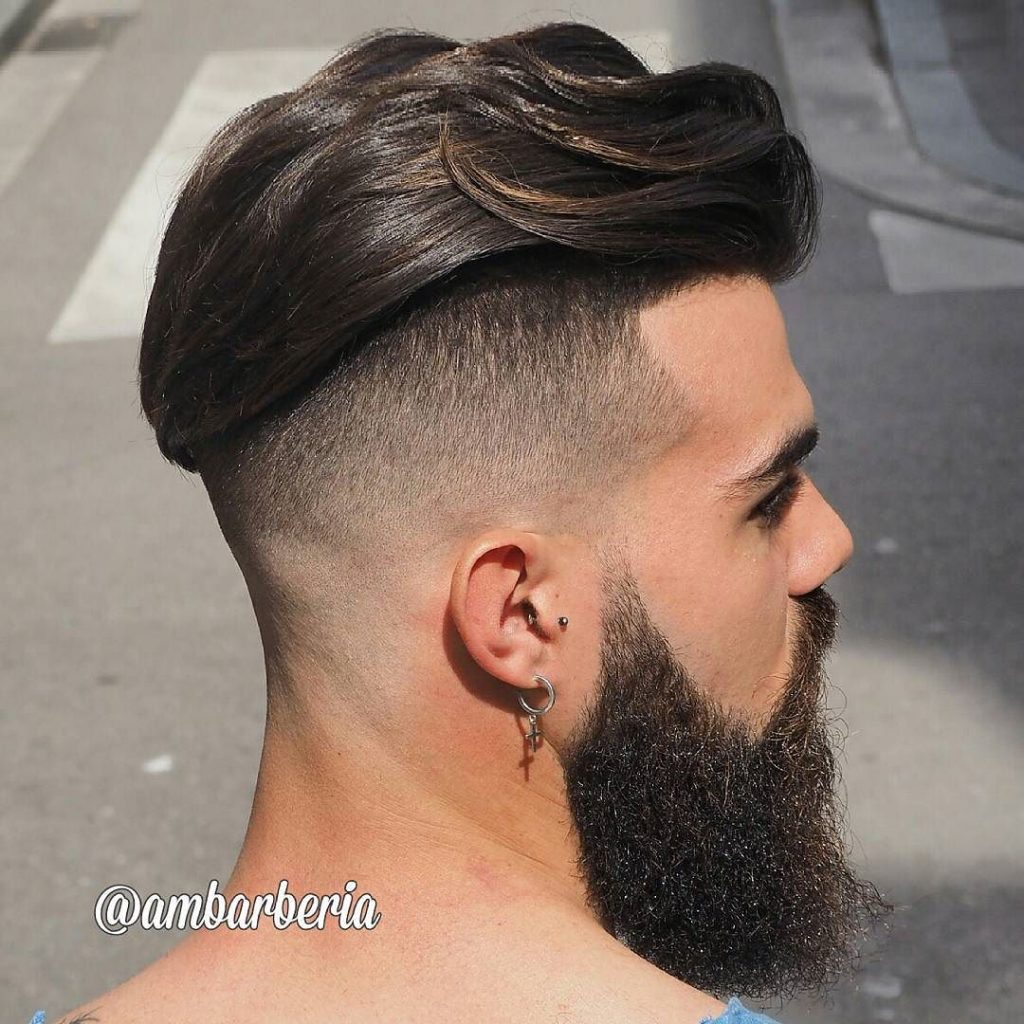 Whether you don't know what to do with your long hair over a hot summer or with a full beard, the undercut is here to help.
23. Combed Back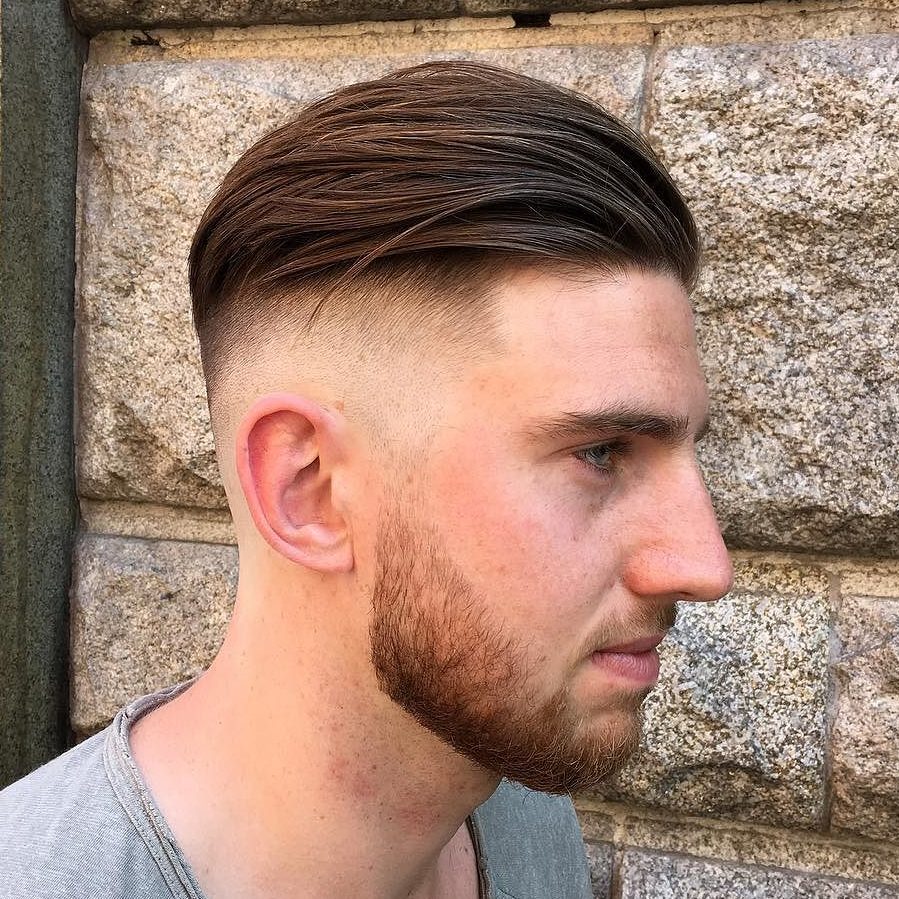 Slick back long hair over the undercut to create this cool look.
24. Messy + Spiky Disconnected Undercut Hairstyle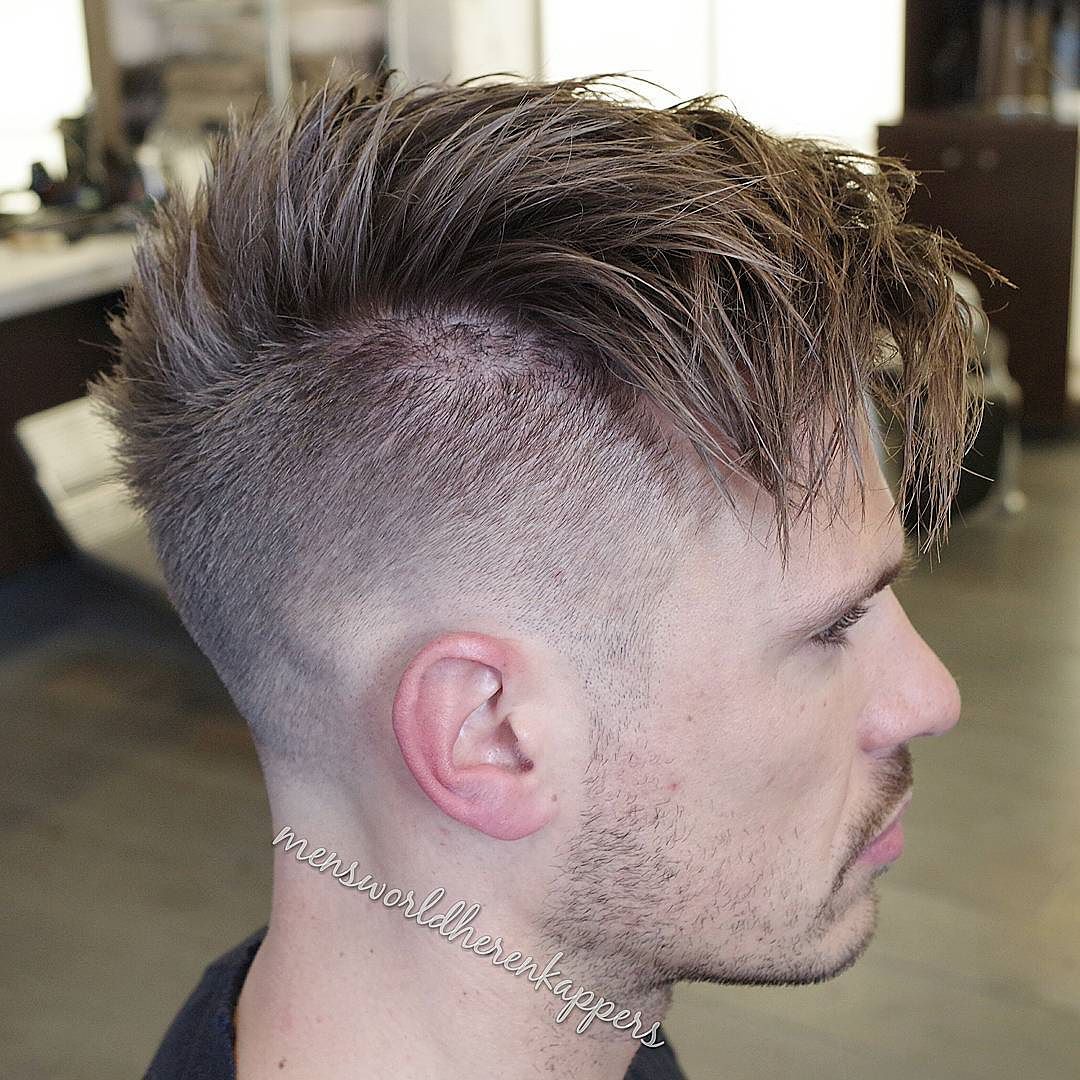 This messy meets spiky look is on trend. It's even easier to style with second-day hair.
25. Long Texture + Fringe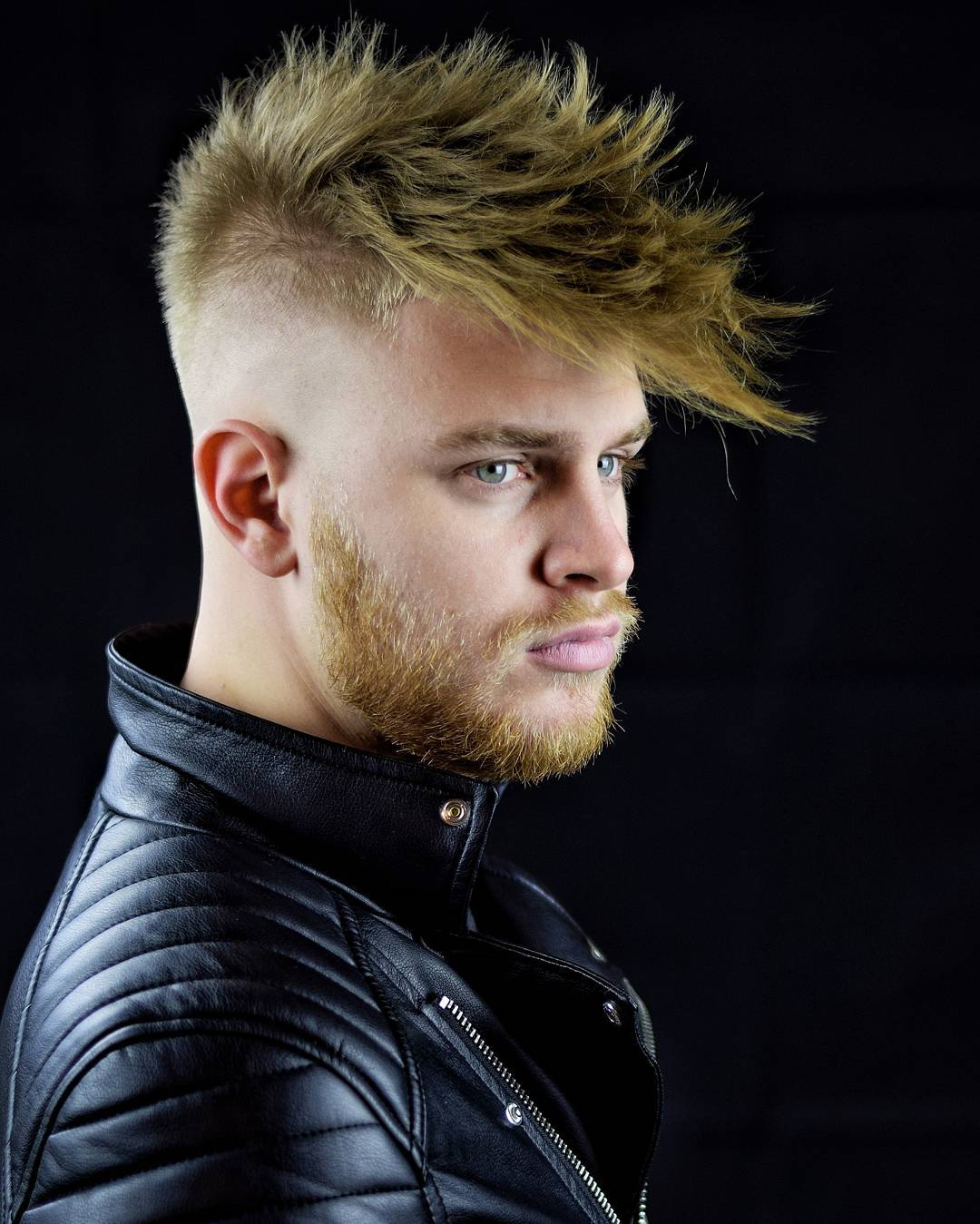 It's a faux hawk with fringe over an undercut. What's not to like?
26. Short Undercut Hairstyle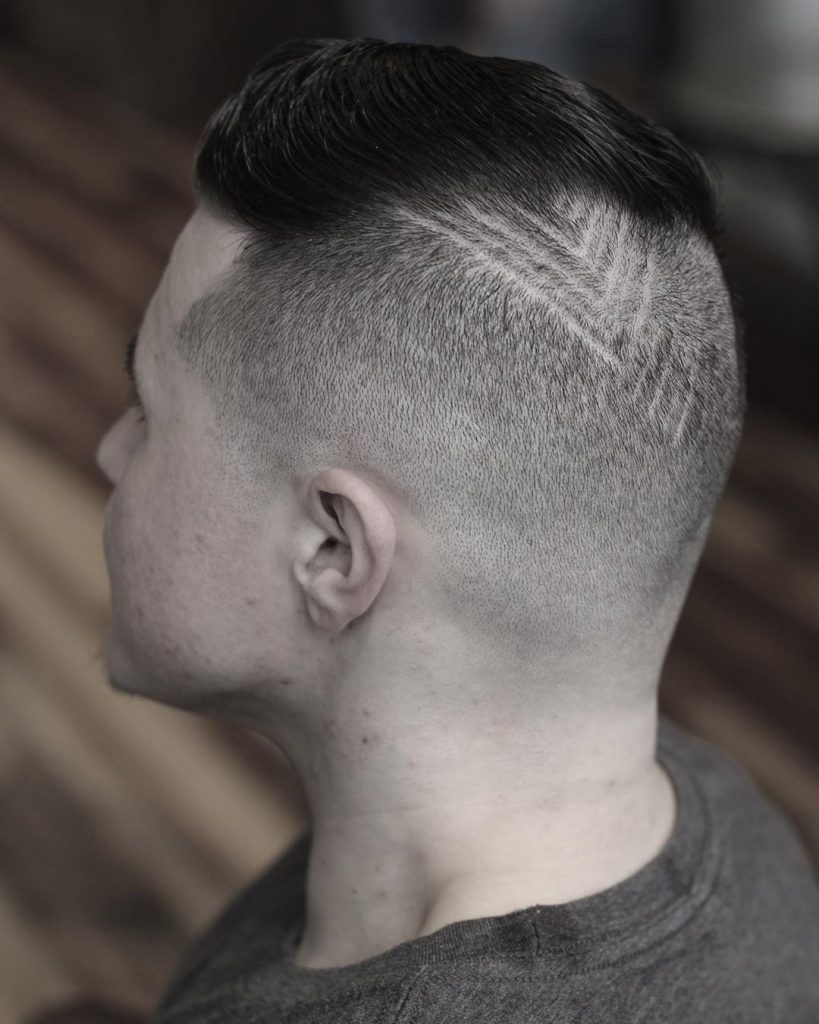 Adding a hair design creates even more of a disconnect. This cool look etches nested Vs into a short fade and finished off with short hair swept across the head.
27. Undercut + Hair Design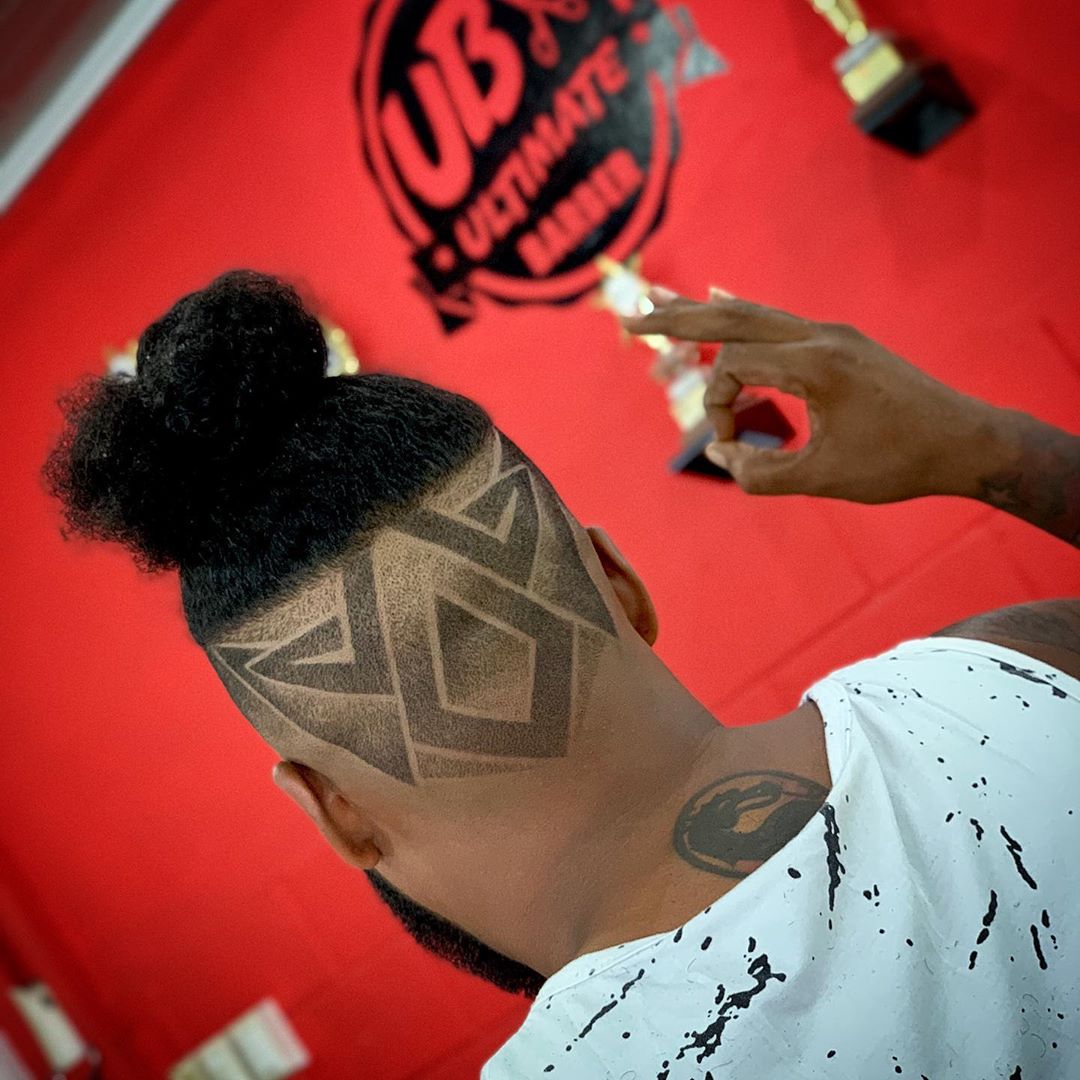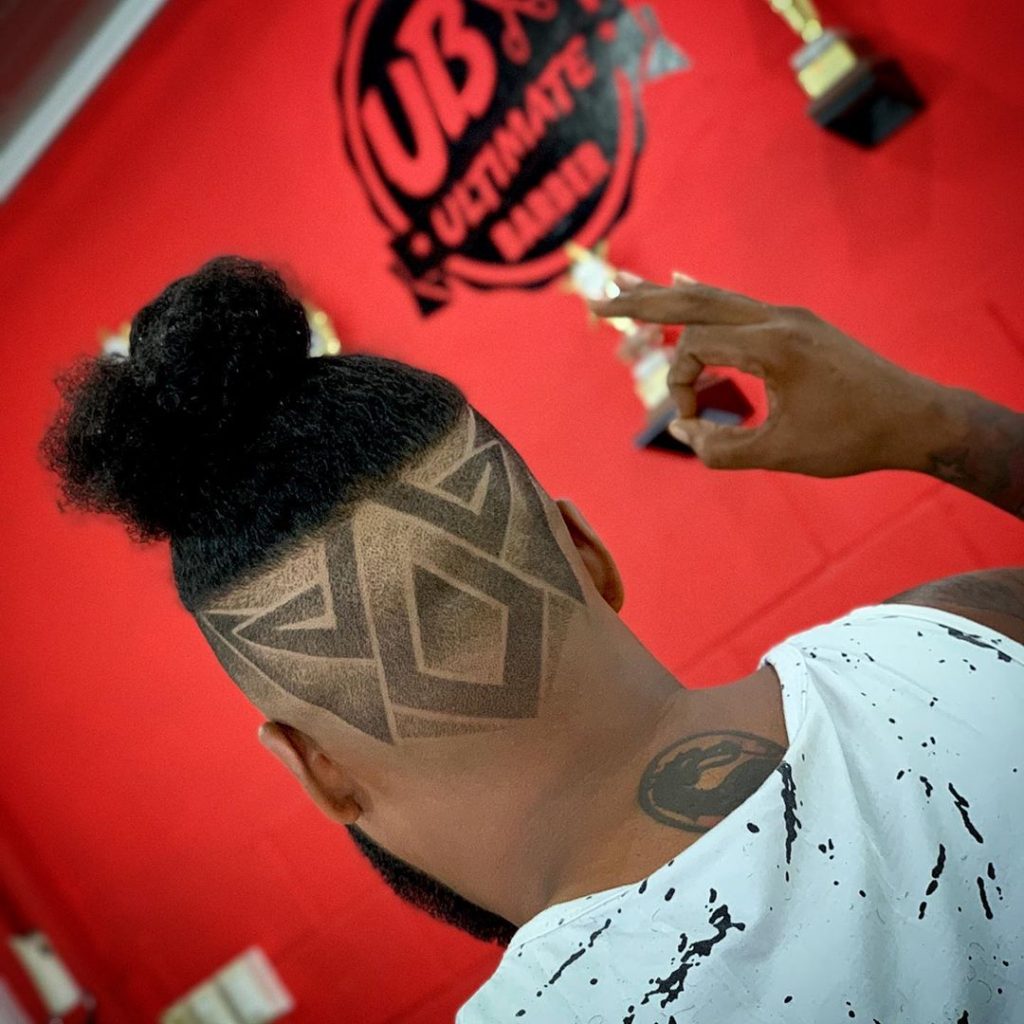 This Escher-inspired design if more than okay. Long hair on to is pulled into a man bun but could also be locked, braided, or worn loose.