It's never too early in life to be stylish. These cool hairstyles for boys make the most of the thick hair so many boys have with classic cuts, some of the latest trends and haircuts for curly hair. For active kids and busy parents, there are also short haircuts for boys.
We're seeing lots of unique hair designs for kids and why not let them get creative with their hair. Hair is another way for kids to play and express themselves. Take that a step further by using product to create spikes, twists or slick hair.
Check out these pictures for 30 awesome boy's hairstyles.
1. Classic Spikes Hairstyle For Boys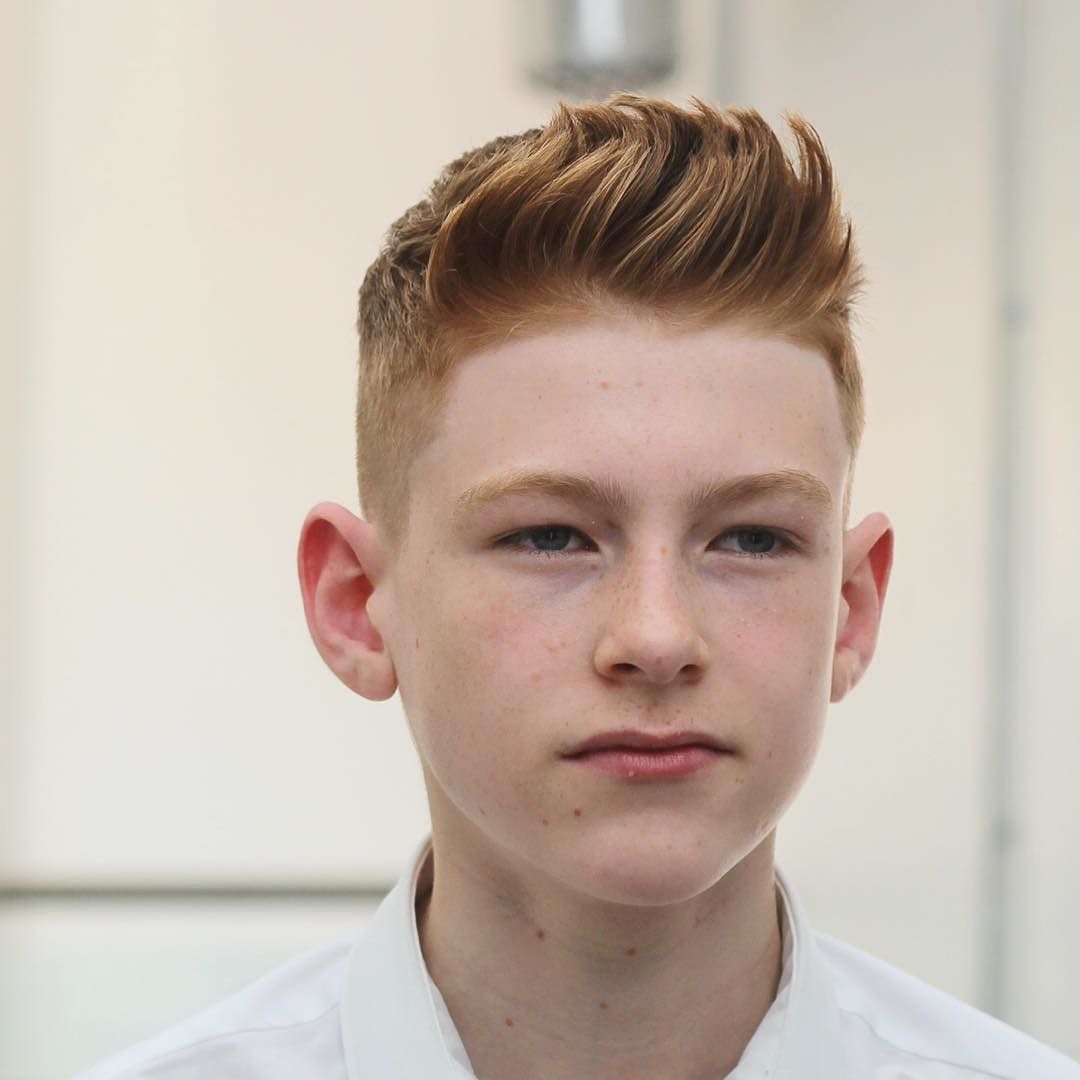 When boys get their hands on hair product, the first impulse is to spike hair up. This is the classic short sides and back, longer on top cut that looks great with spikes or worn loose.
2. Toddler Combover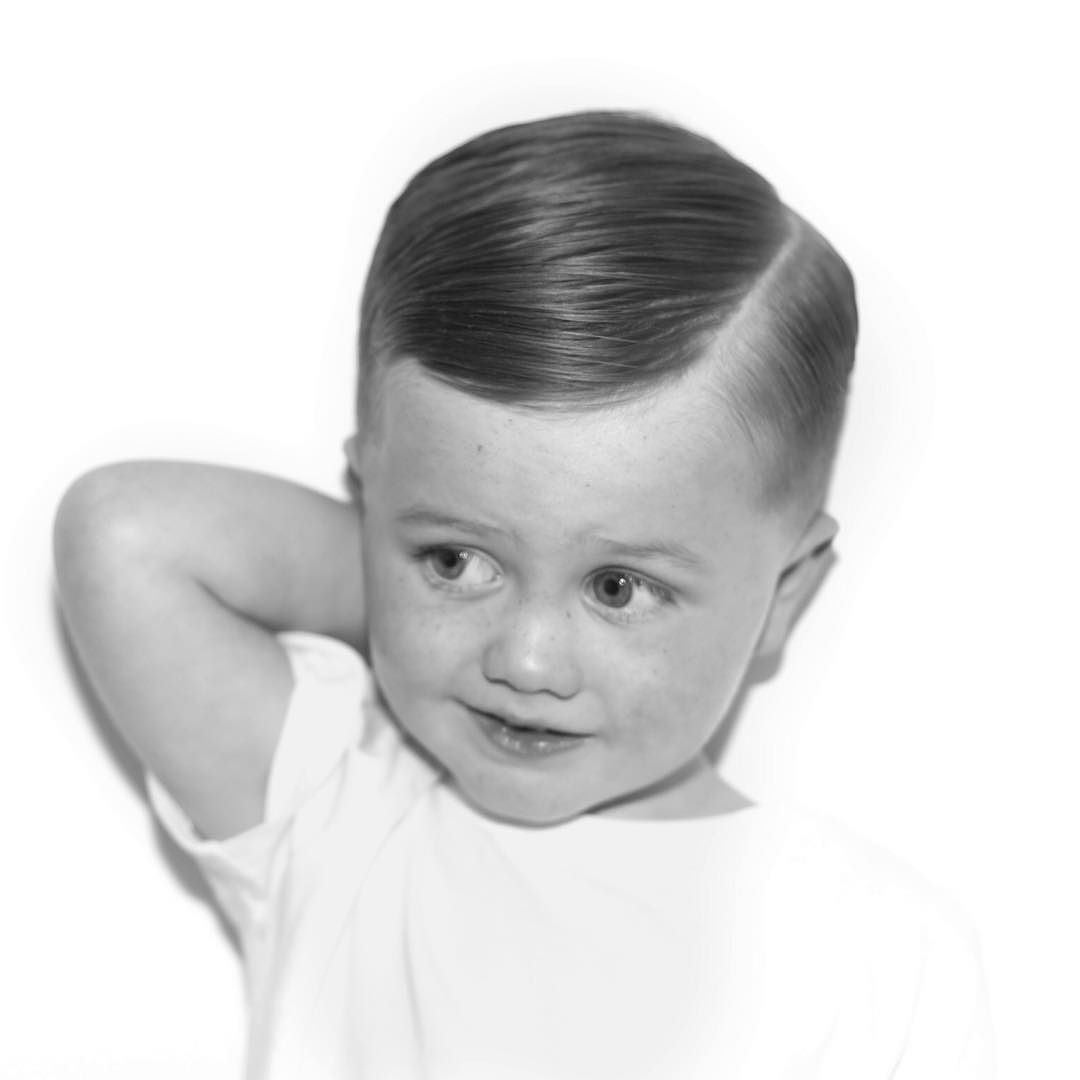 For the first few years, many parents are hesitant to cut off much length. Instead, this adorable hipster style for toddlers cleans up the edges and is easy to comb into place.
3. Retro Cut Hairstyle For Boys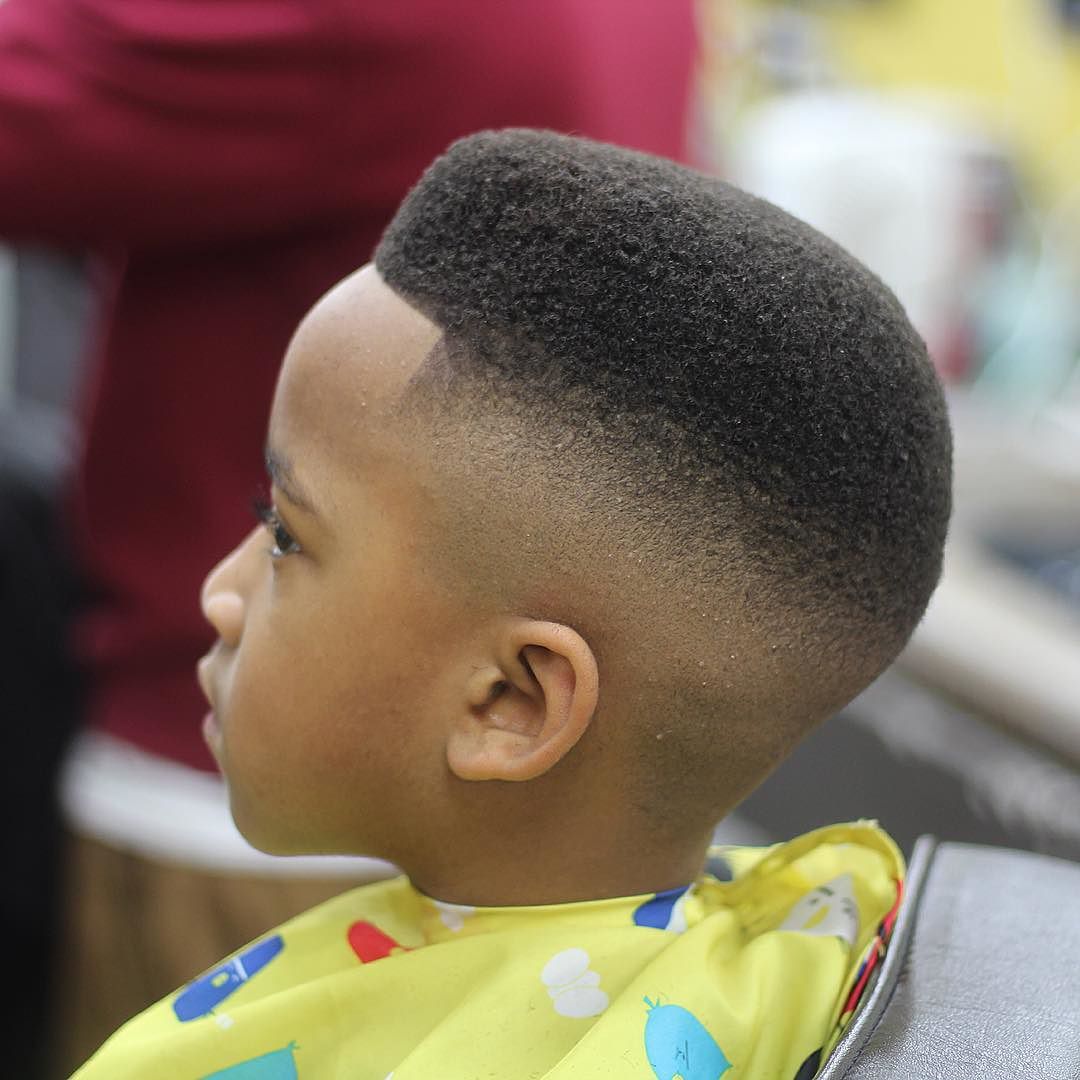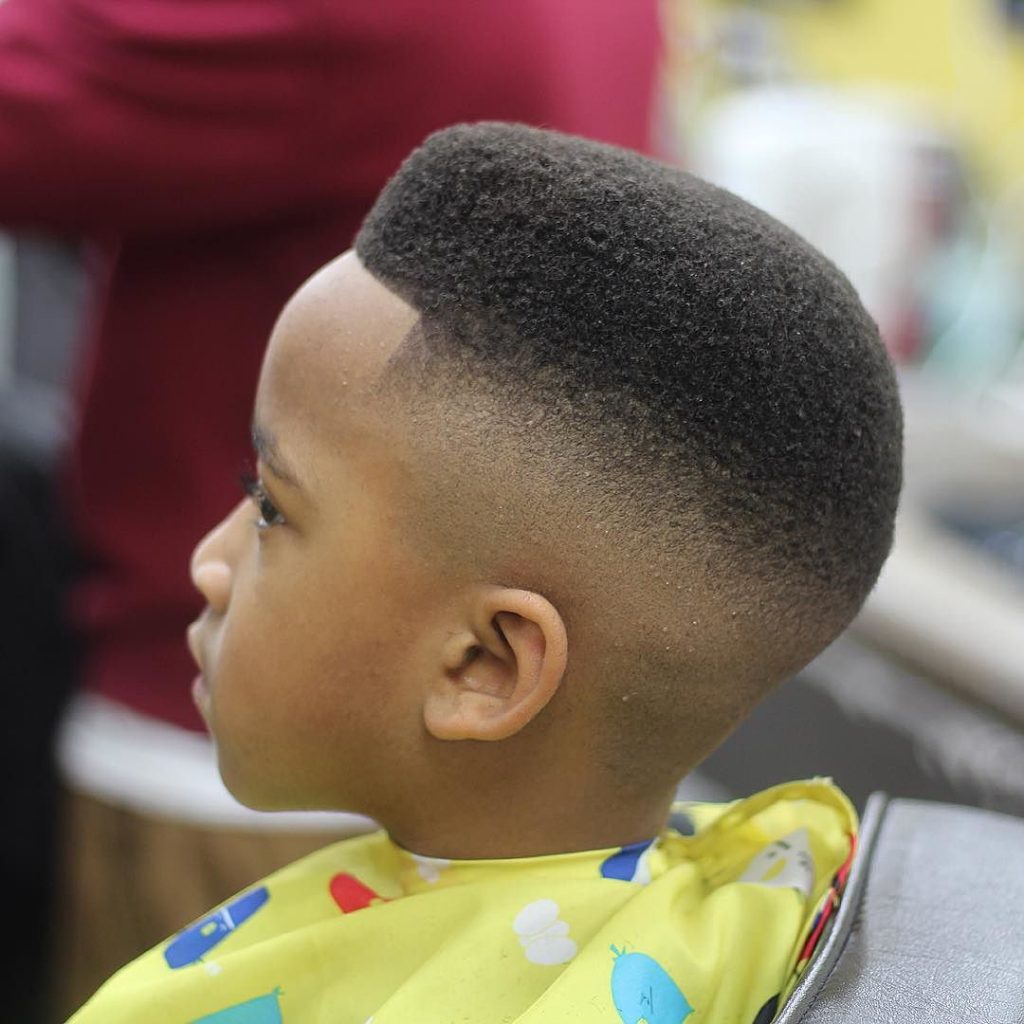 This retro-inspired style looks great an adults and is positively adorable for boys.
4. Short Spiky Hairstyle For Boys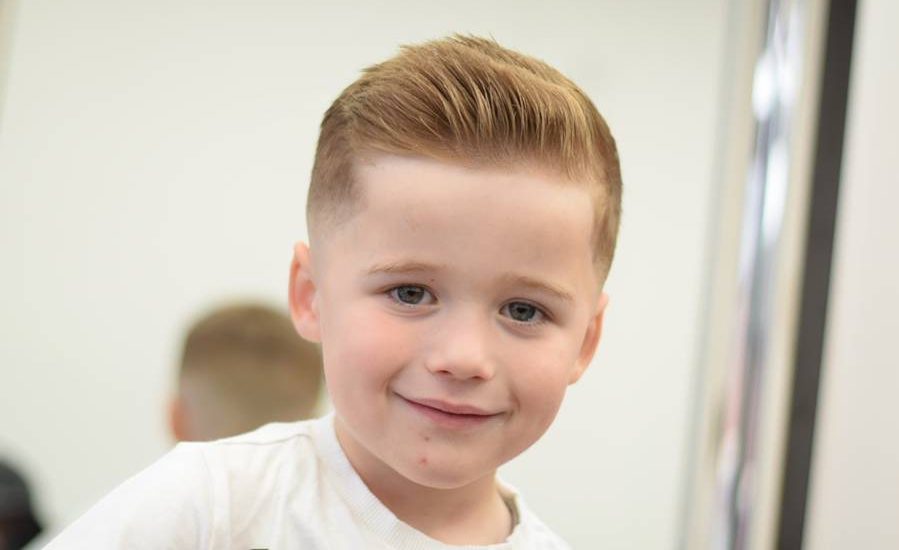 While these spikes look great fresh from the barber, these easy haircut for boys also looks great without styling.
5. Pomp Fade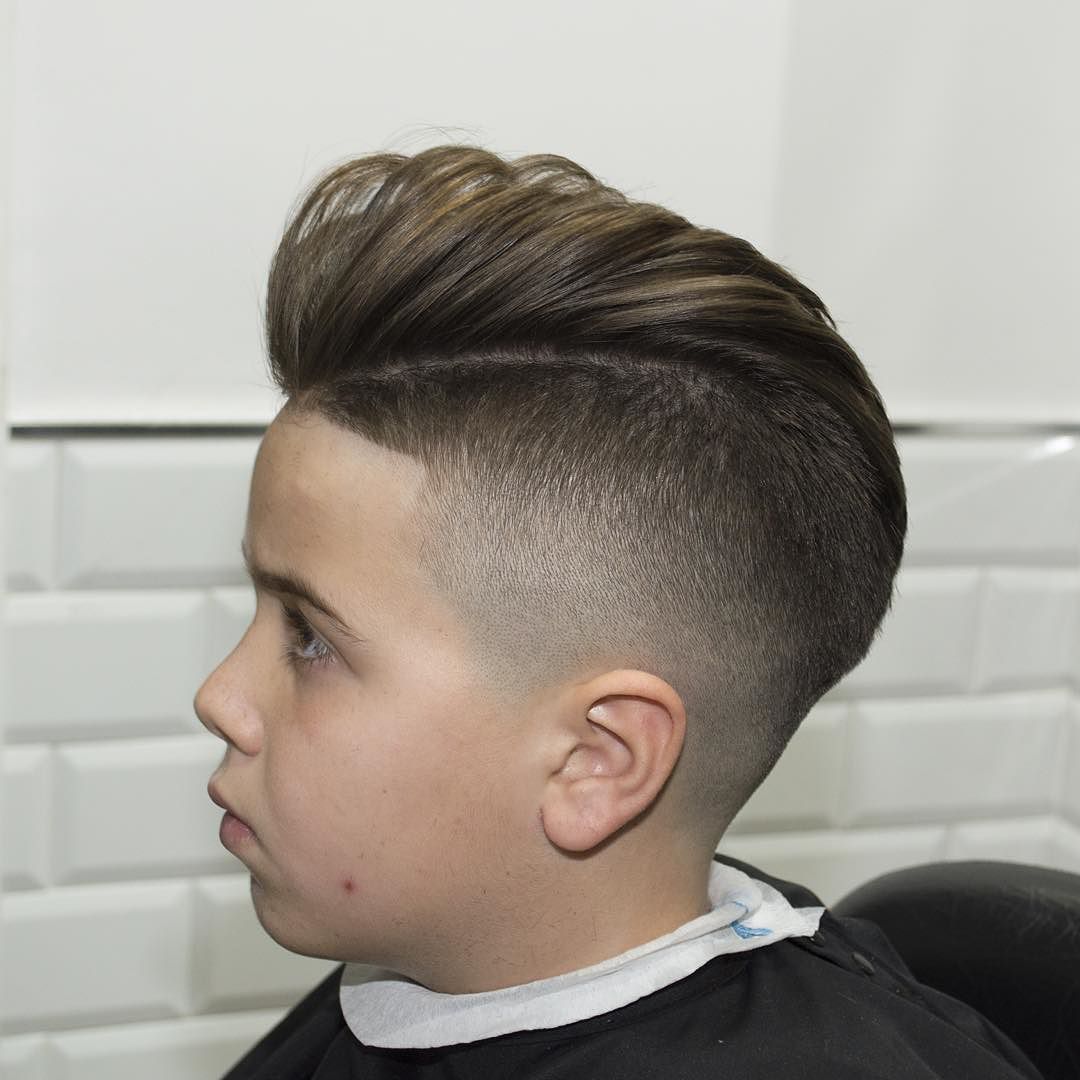 This vintage-inspired cut is also a current trend. It looks great with hair slicked back like above or worn down and over to one side.
6. Long Hair On Top Hairstyle For Boys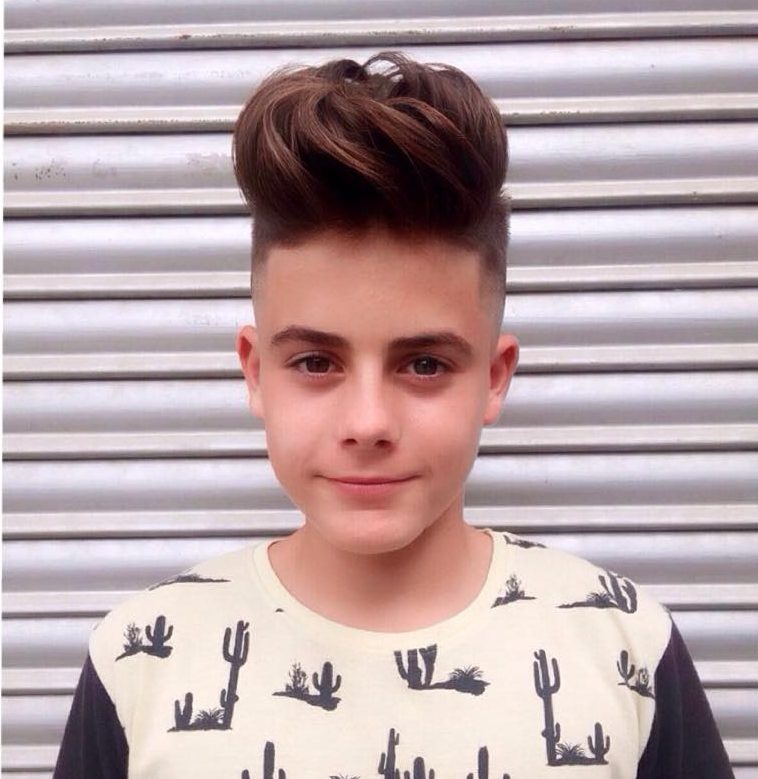 For older kids with a defined sense of style, this long hair with an undercut is the ultimate cool.
7. Short Hair + Fade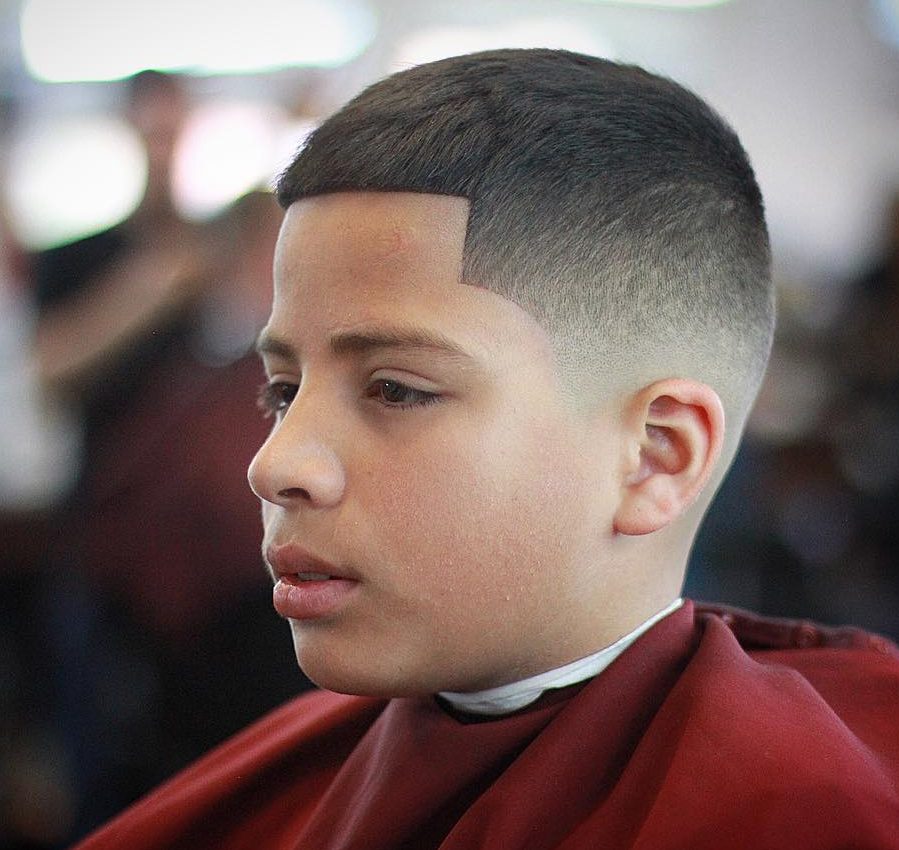 For active kids and busy parents, short haircuts are the answer. This cool cut with a taper fade just needs the occasional bath.
8. Classic Boy's Haircut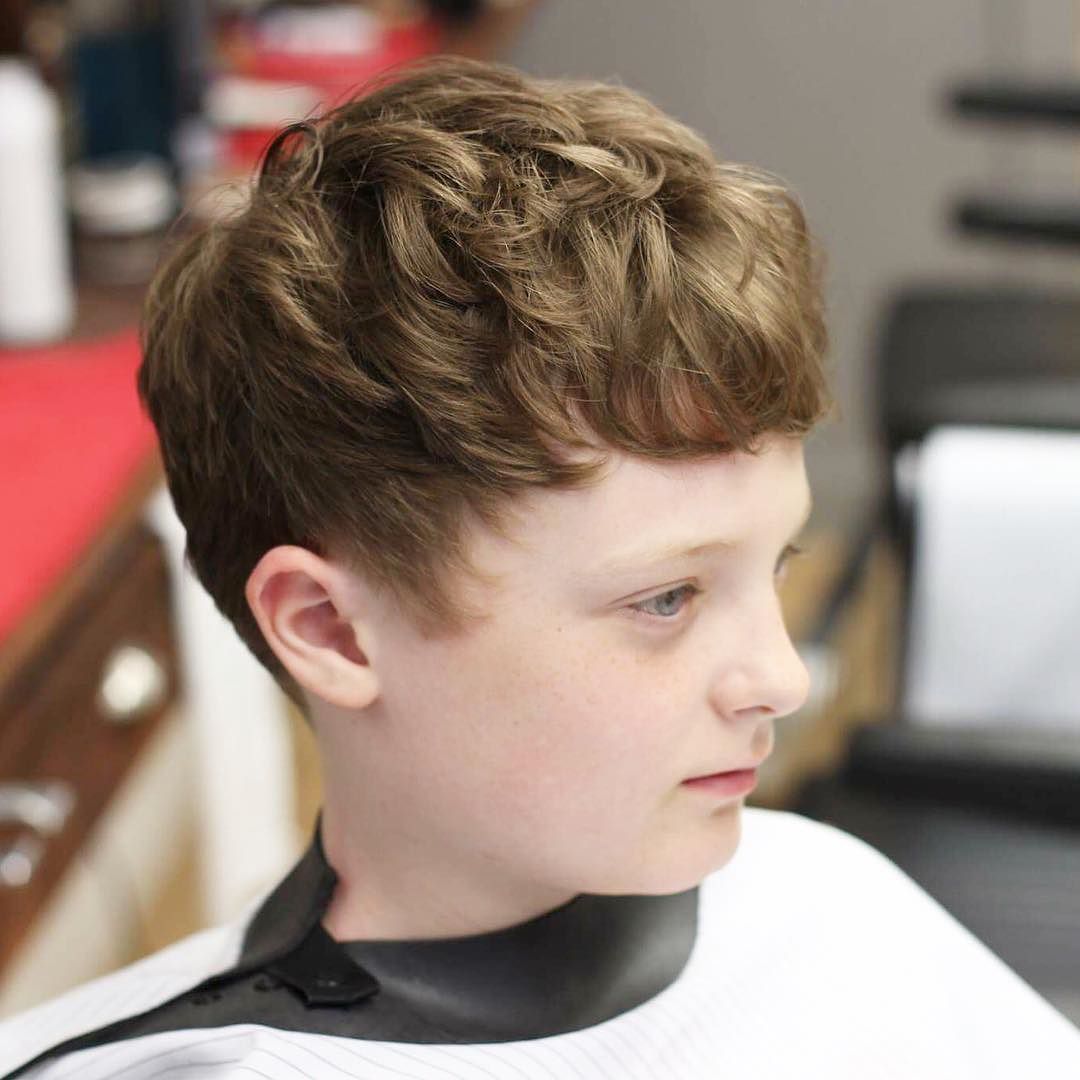 Without the textured styling this is a timeless haircut for boys with fringe and a cleaned up neckline.
9. Long Wavy Hair On Top Boy's Haircut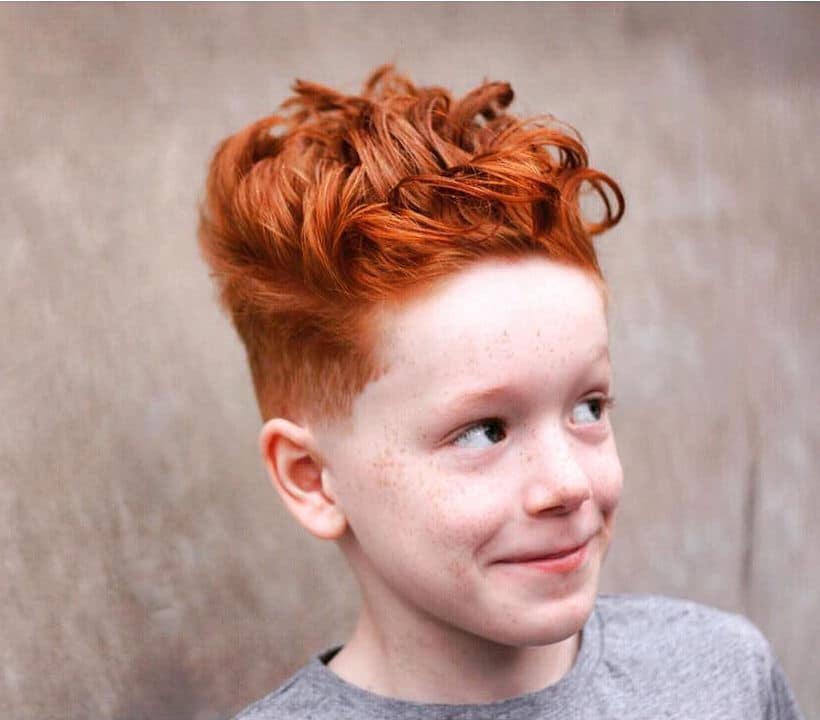 This classic long on top, short sides and back cut is styled with chunky texture.
10. Hair Designs For Boys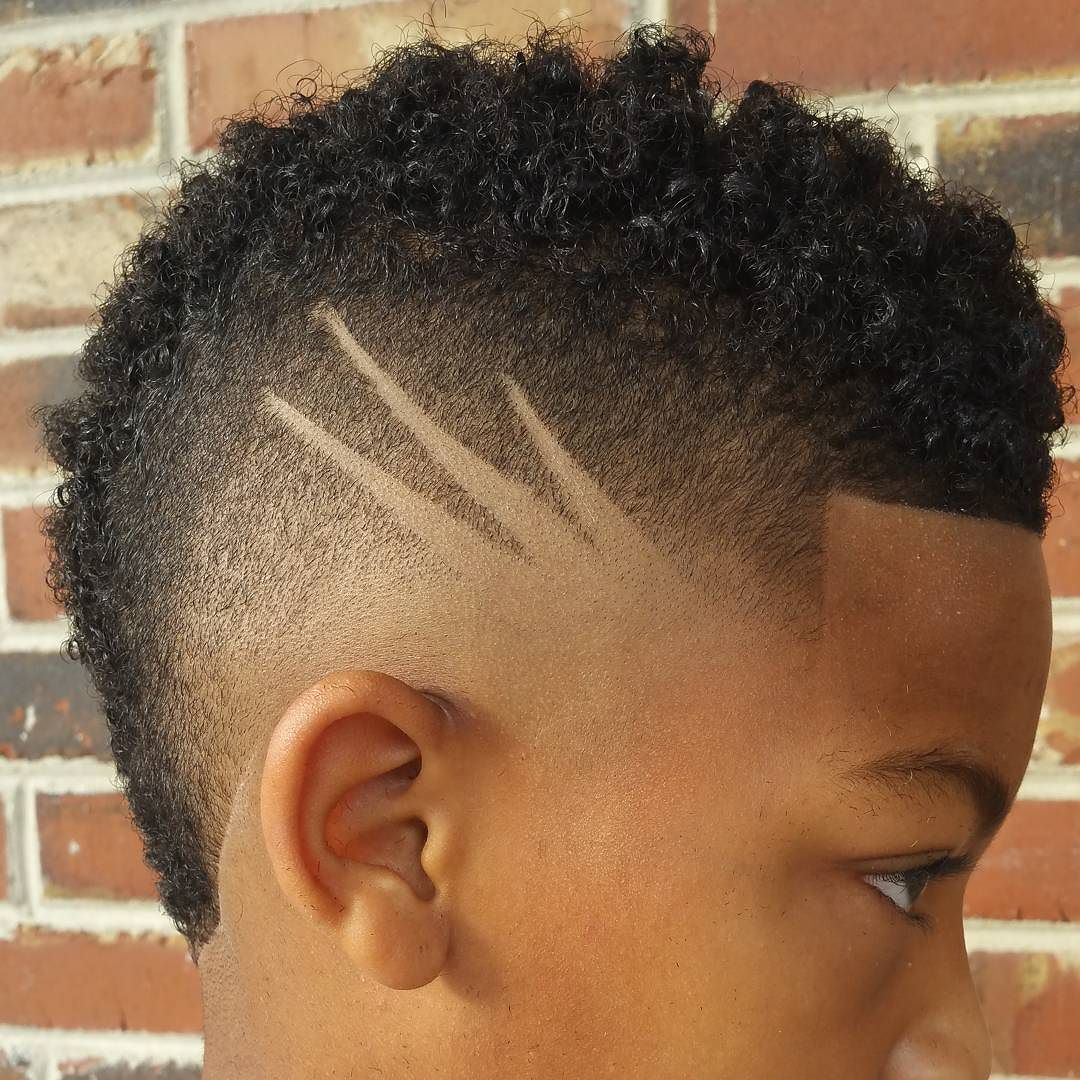 Hair designs can be so creative. And why not? They let kids make a statement and grow out fast.
11. Soccer Player Hairstyle For Boys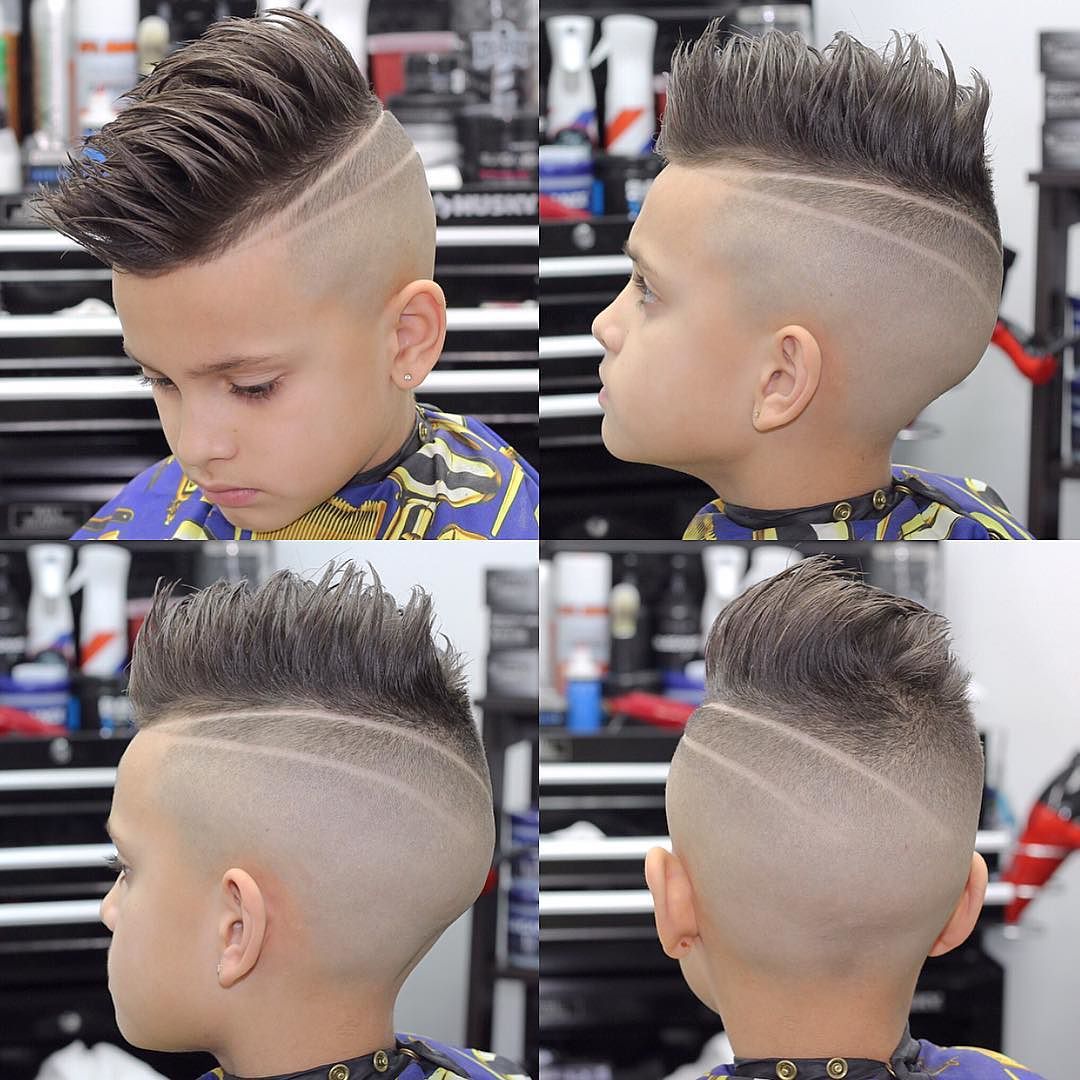 Soccer player-inspired hairstyles, like this spiked do with a pair of shaved lines, are popular for guys of all ages.
12. Spiked Hair + Surgical Lines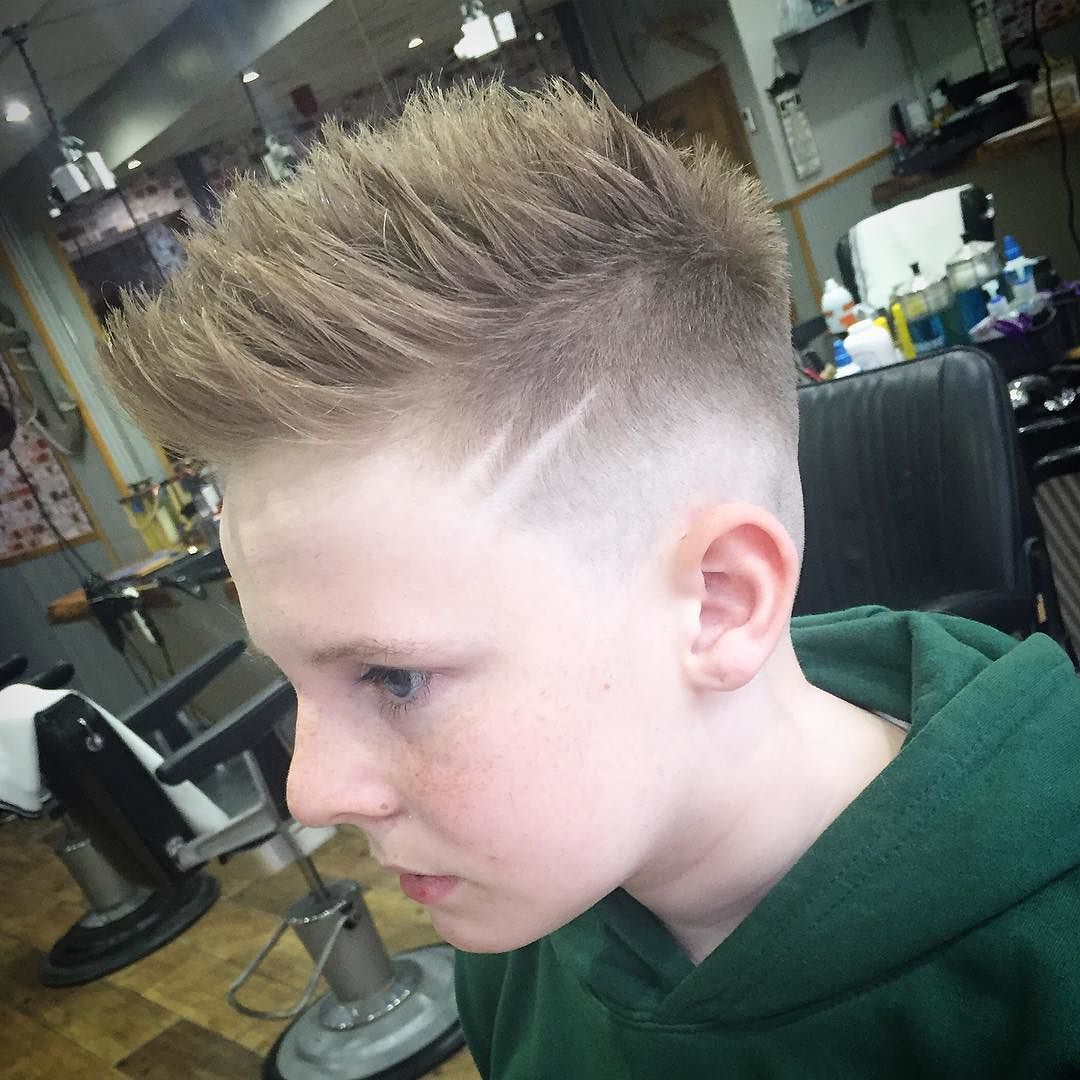 Shaved lines add a cool finishing touch to any hairstyle.
13. Slick Hair + Lines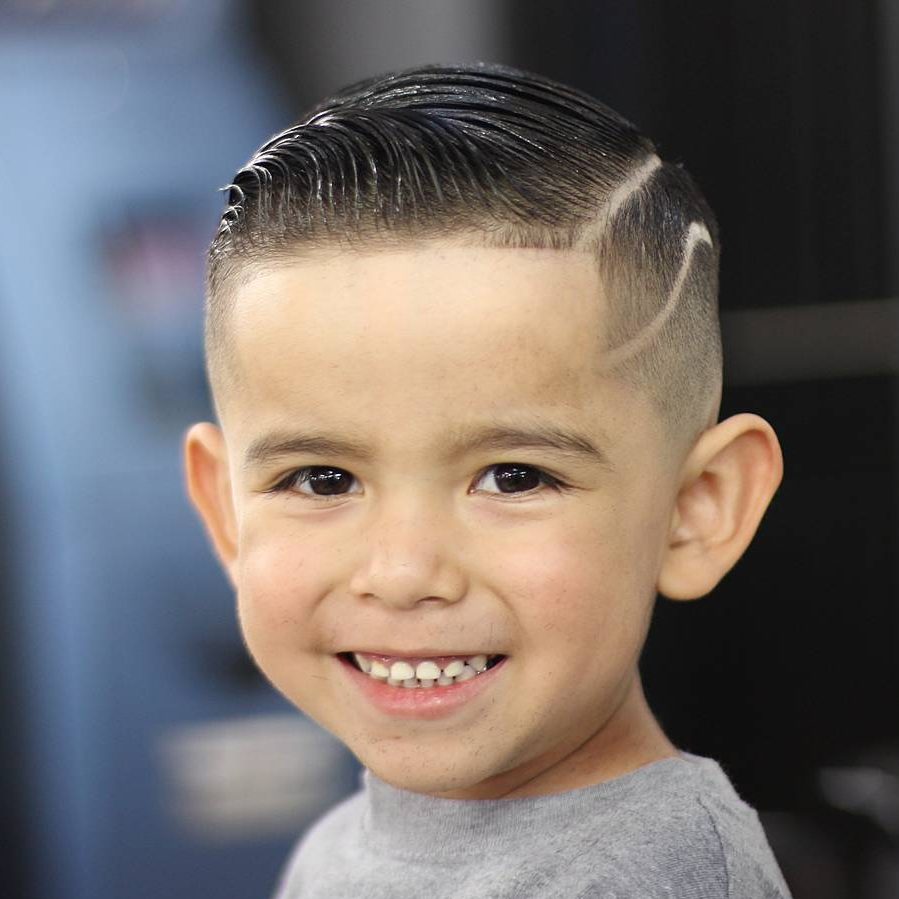 This cool style is a rare combination of edgy and formal.
14. Combover + Surgical Part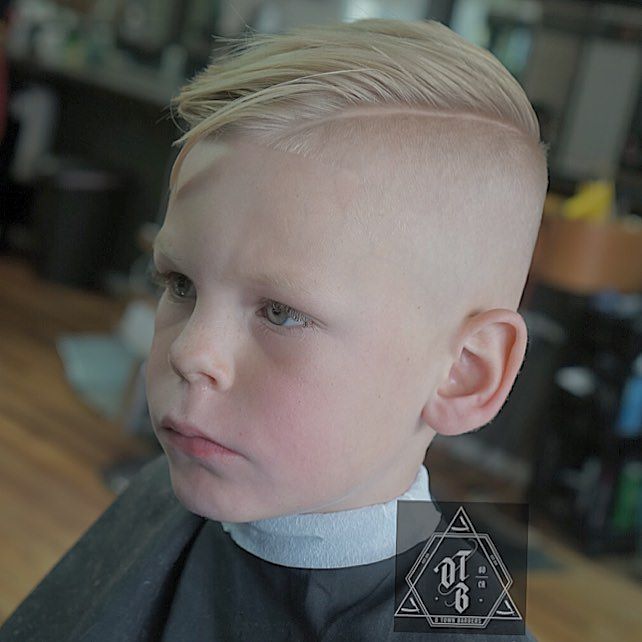 A skater-inspired look, hair is long on top with undercut sides and a defined part.
15. Spikes + Low Fade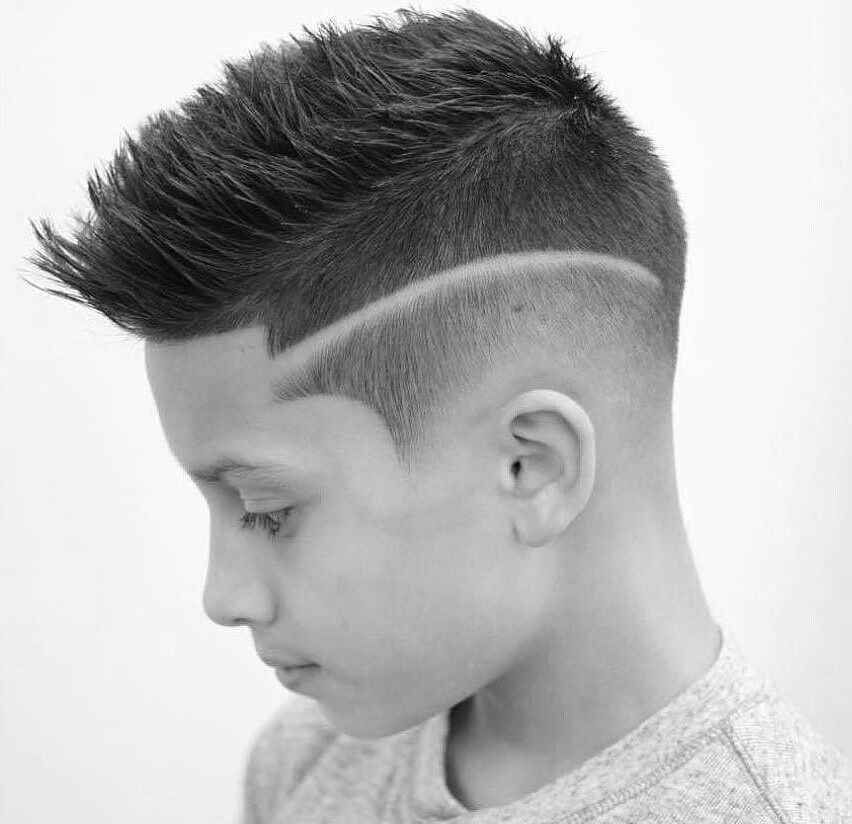 Spikes are one of the most popular haircuts for boys. A low fade at the sides keeps hair easy to manage and a racing stripe keeps it cool.
16. Combover + Lineup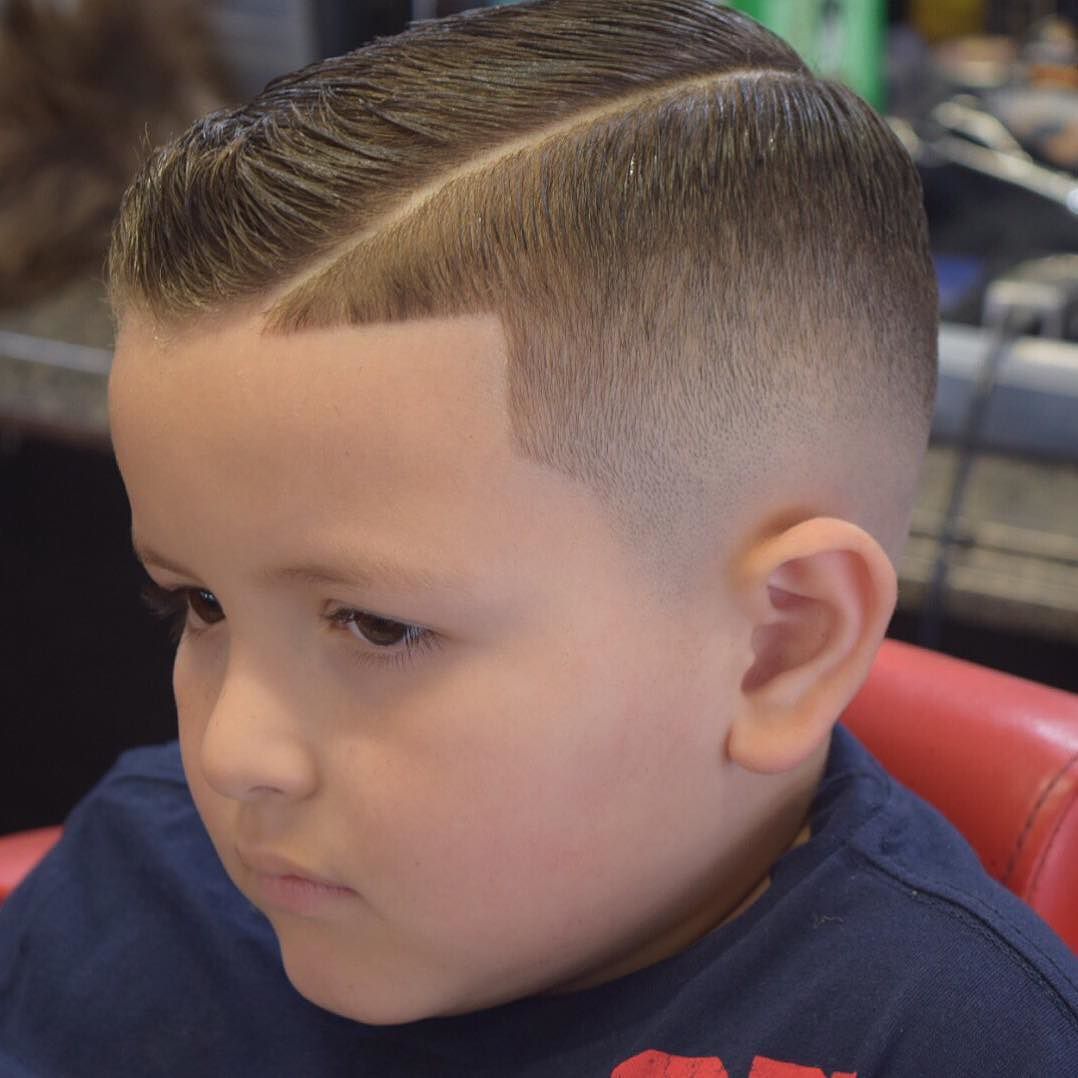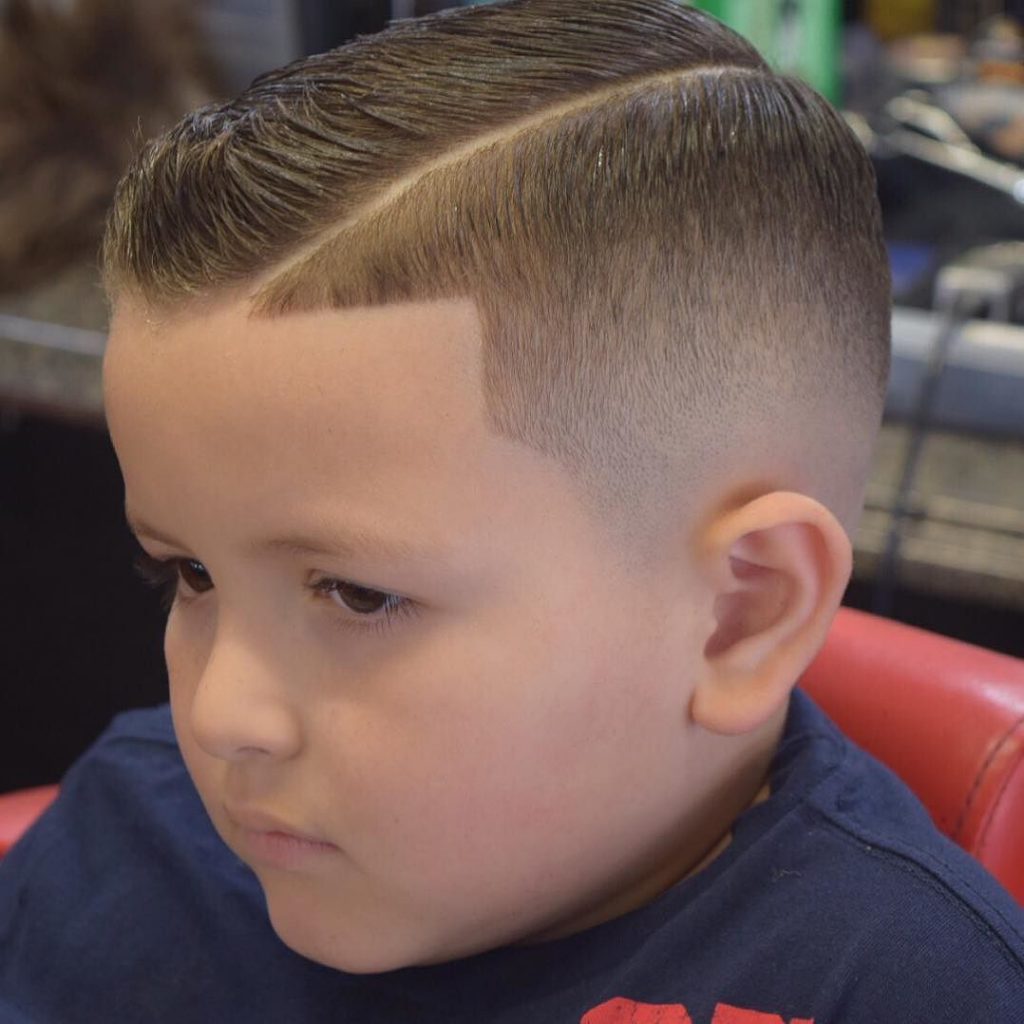 This grownup hairstyle features defined hairline and slick combover.
17. Curls + Fade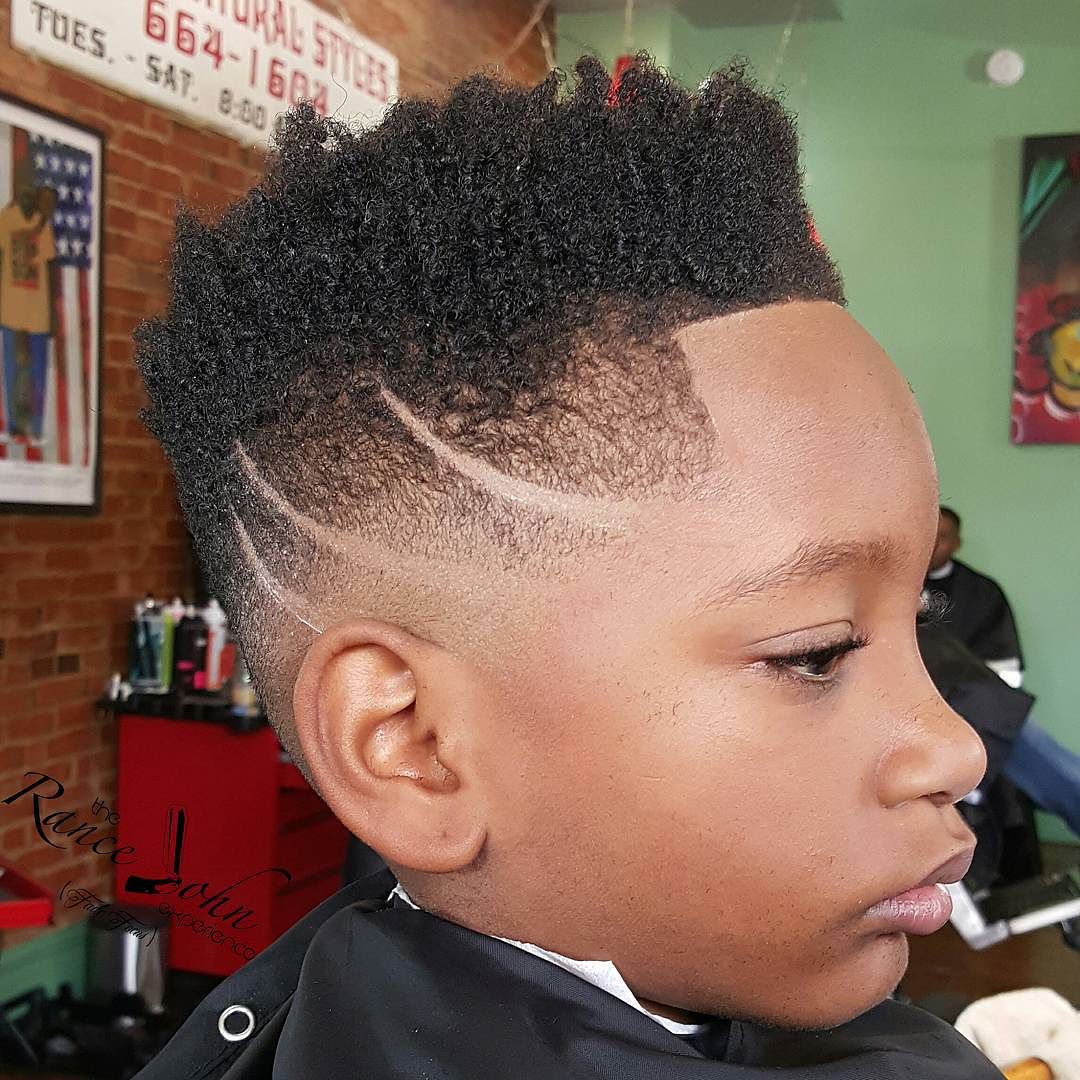 This cool hair design looks like the swipe of a tiger paw.
18. Textured Hairstyle For Boys With Step + Fade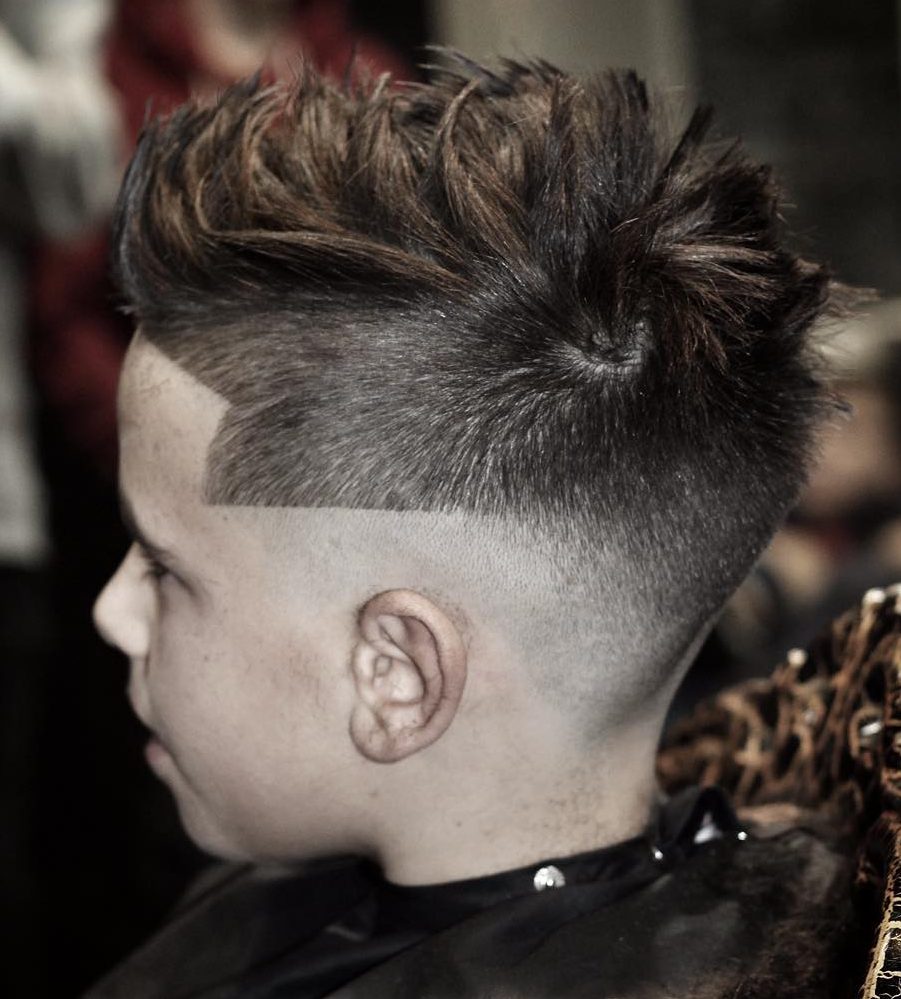 A subtle detail creates a unique cut. The edge up continues over the ear, creating a defined line.
19. Reverse Fade Haircut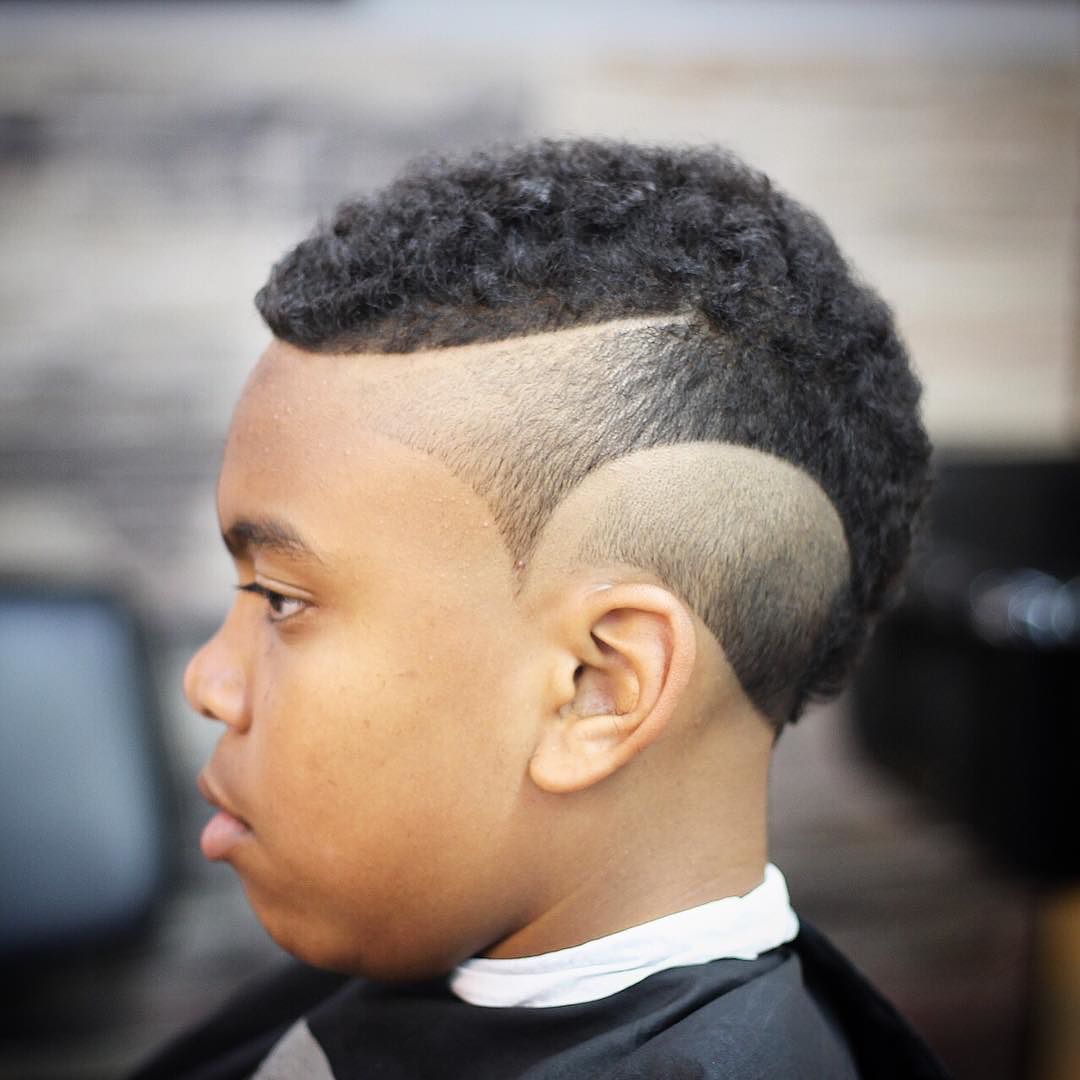 Another cool way to create hair designs is the reverse fade, creating almost 3D texture.
20. Textured Crop + Part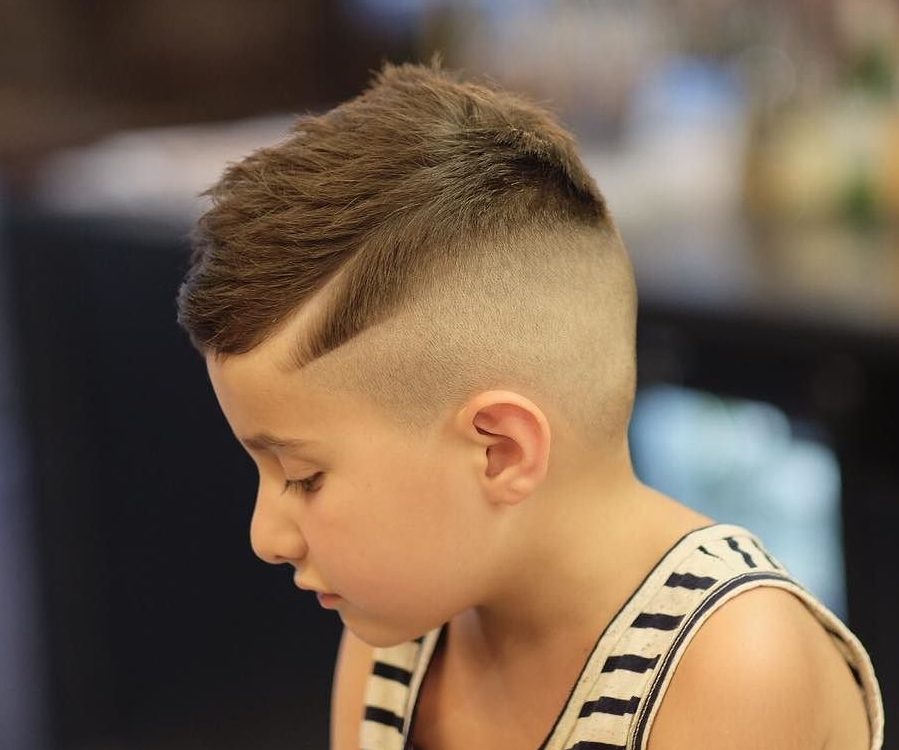 Extra length and a defined part are an unexpected detail in this on trend cut for boys.
21. Short Natural Curls + Burst Fade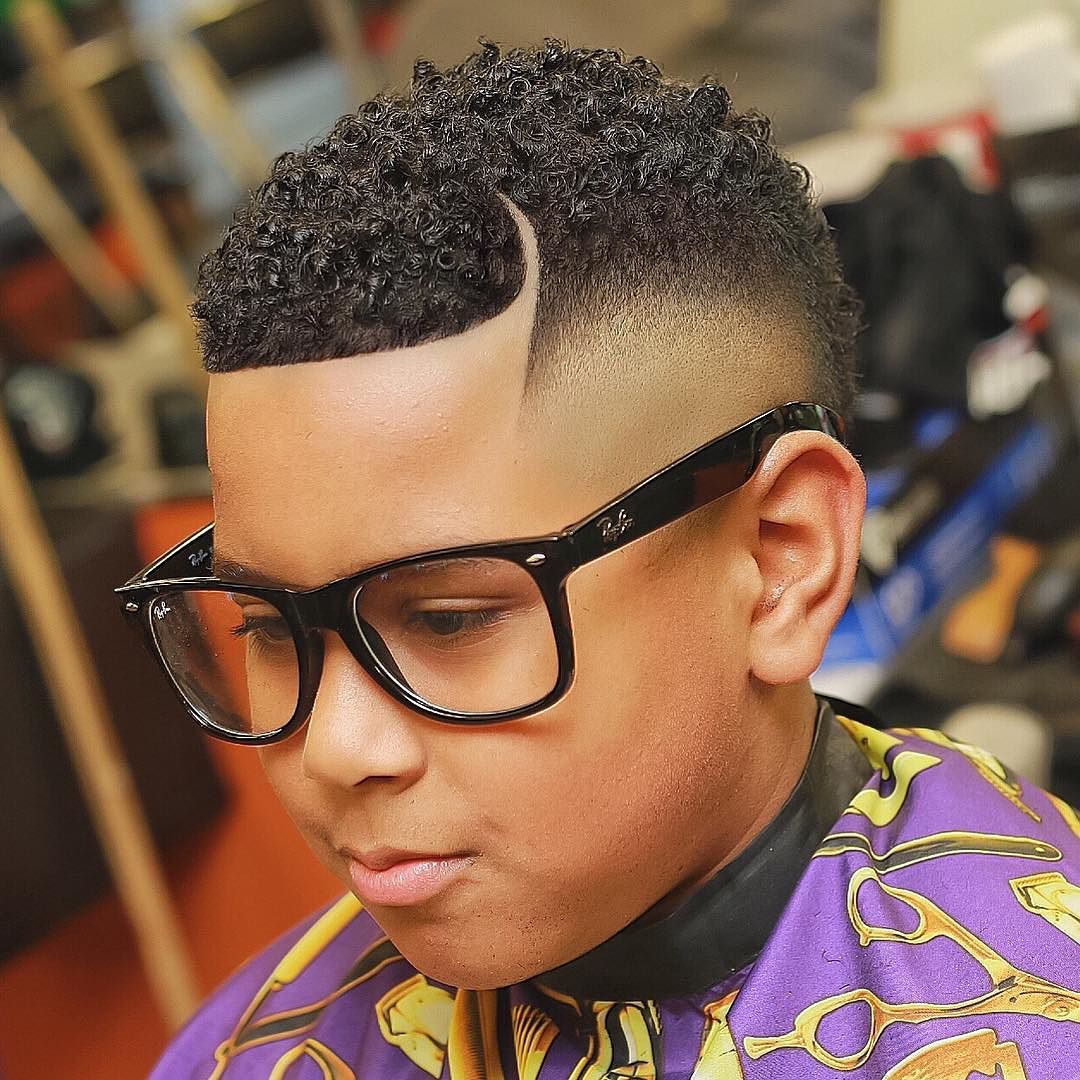 This easy to wear cut for curly hair features hair short on top plus faded sides and a razor part.
22. Long Fringe Boy's Hairstyle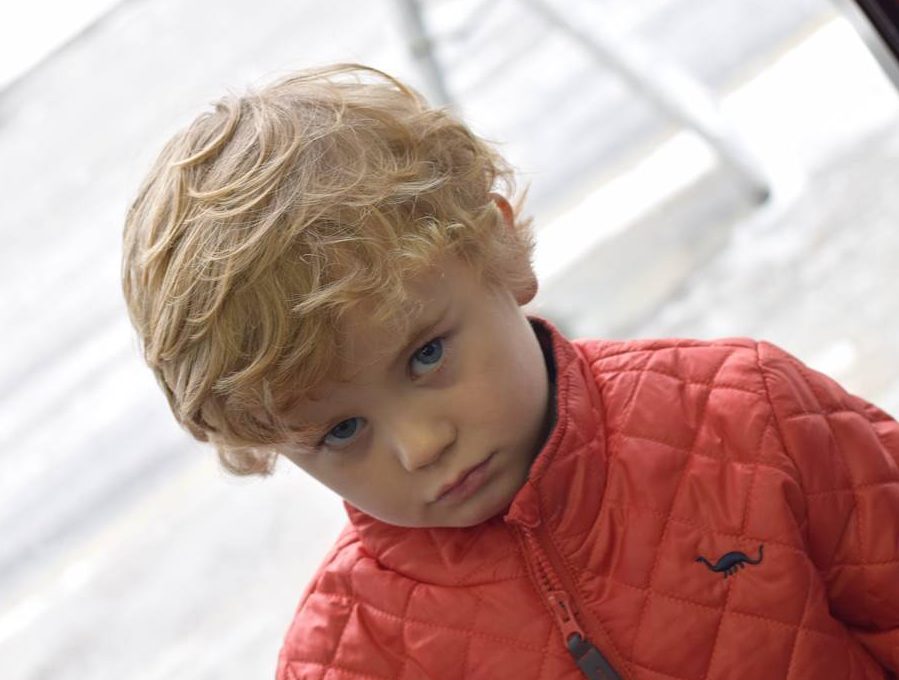 Longer fringe brings out wavy curly texture.
23. Curls + Defined Hairline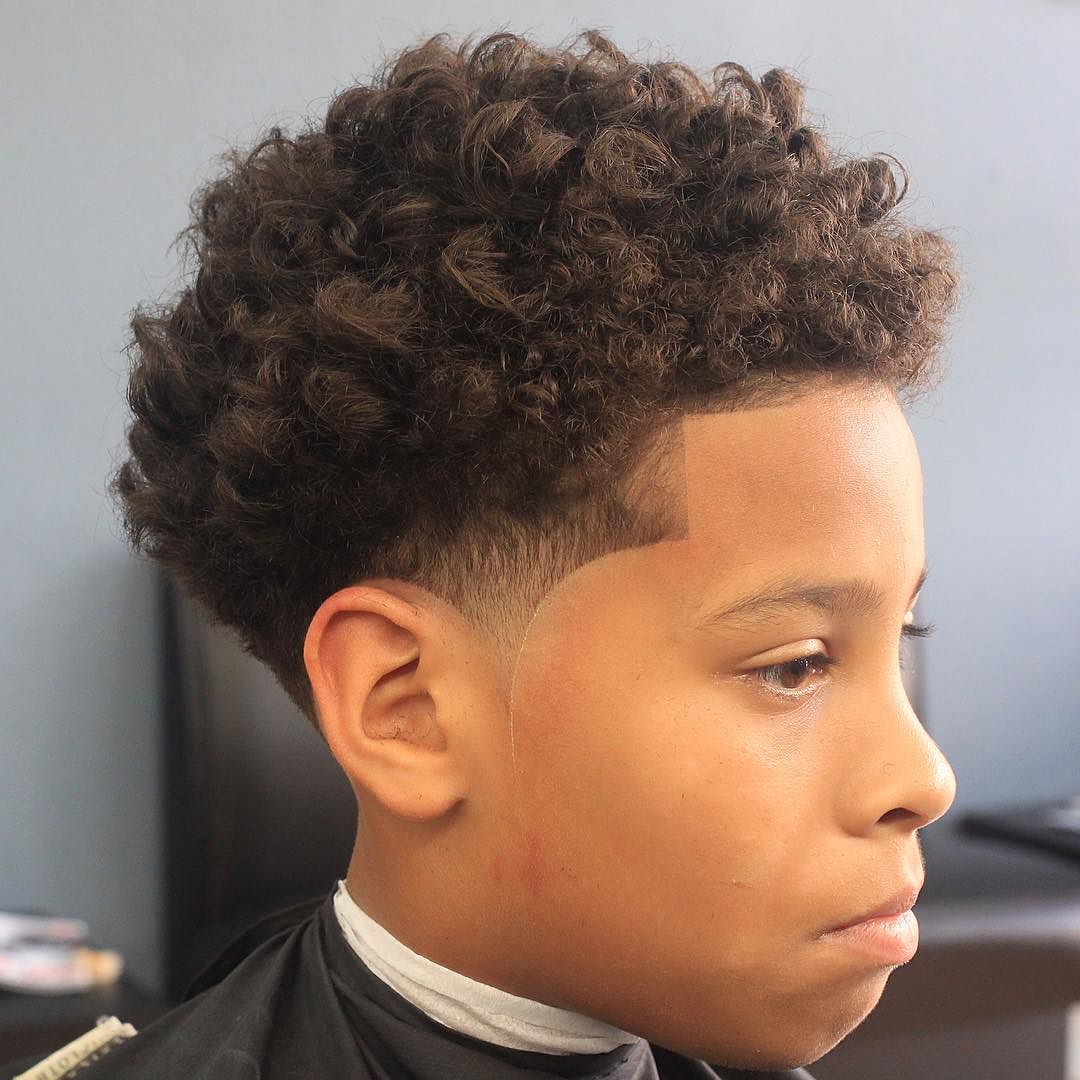 This fun cut for curly-haired boys contrasts longish hair on top with a defined hairline.
24. Burst Fade Curly Hair Mohawk Boy's Haircut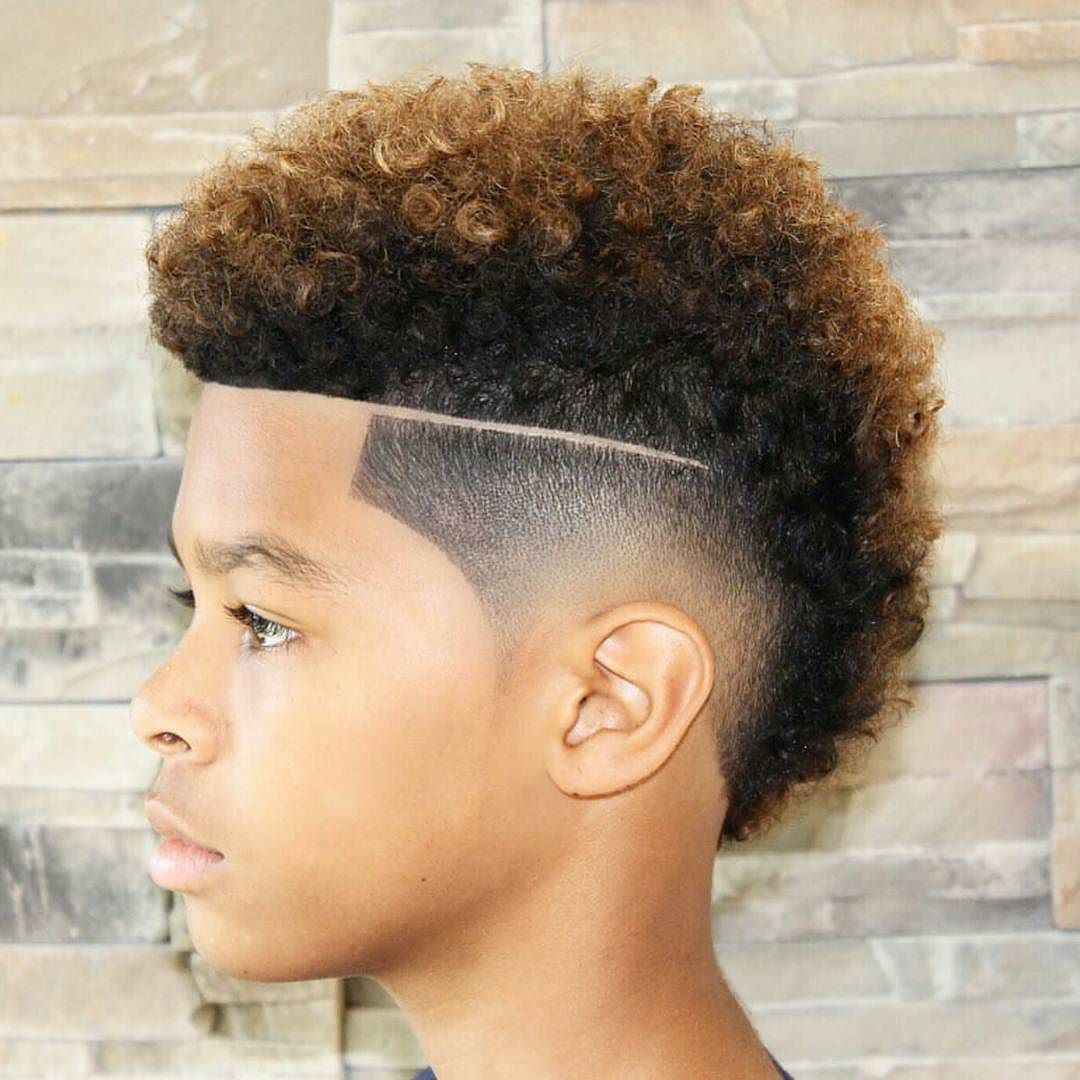 A burst fade at the sides with longer curls results in a cool frohawk.
25. Curls + High Fade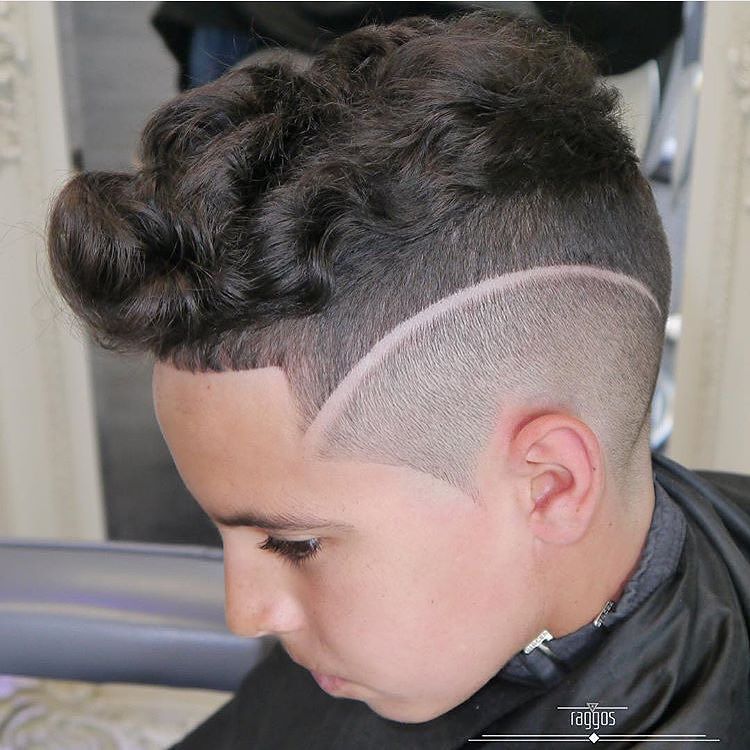 This fresh style leaves curls thick on top with a high fade that cuts hair short all around.
26. Thick Textured Haircut For Boys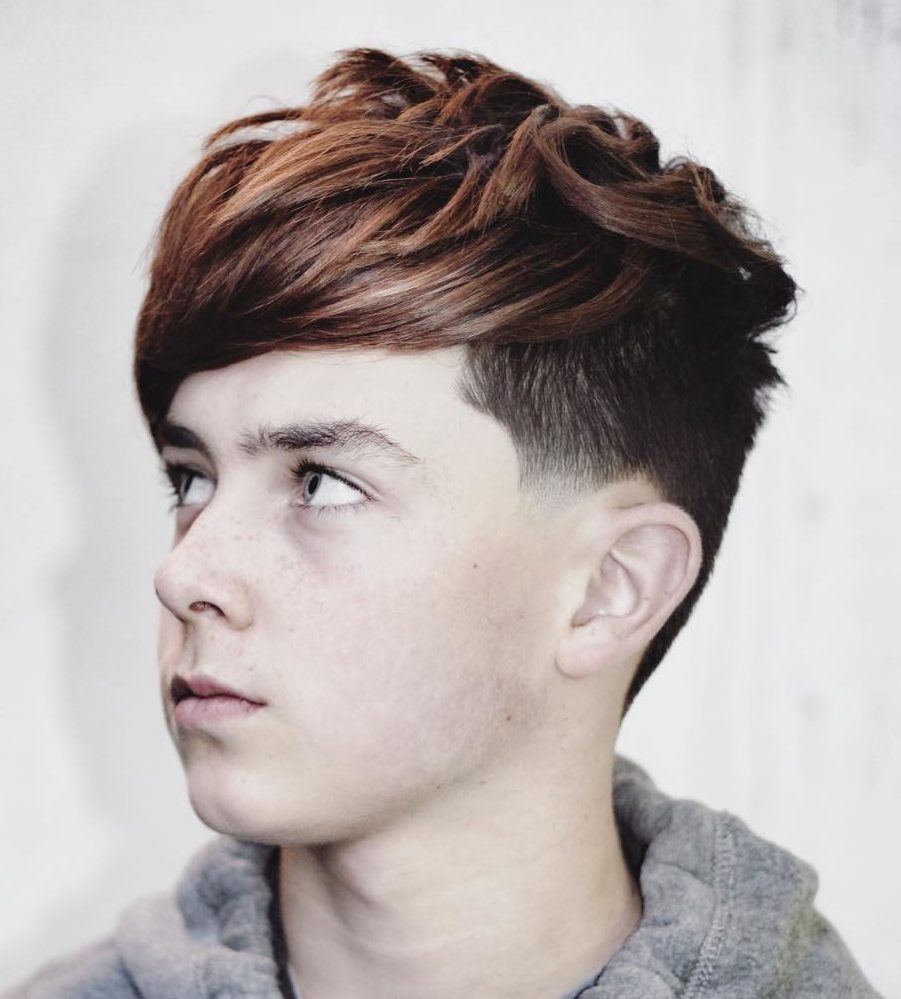 A huge trend for adults, this cool asymmetrical cuts with textured styling on top. It also look great on fashion forward kids.
27.  Disconnected Undercut Haircut For Boys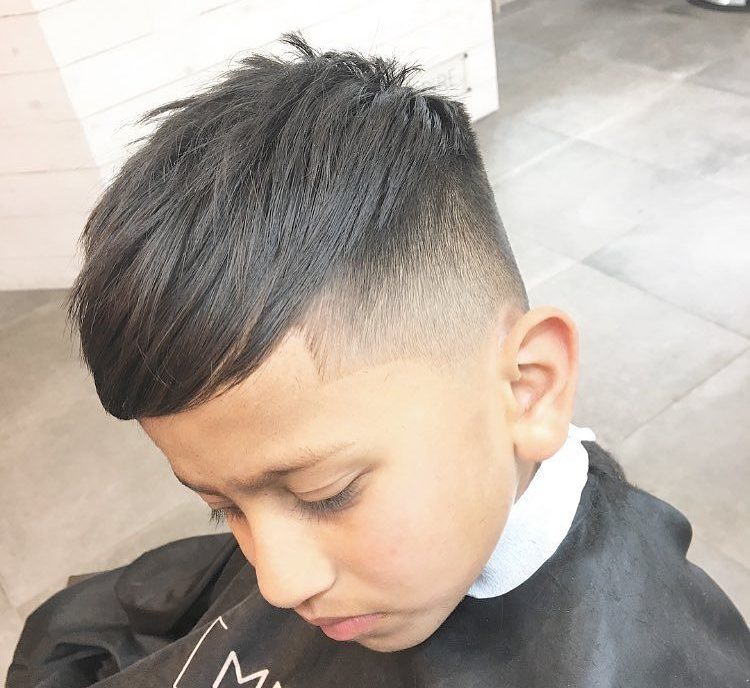 This is a cool way to wear short hair, especially when it is thick or coarse. Hair on top is layered for shape while an undercut keeps the sides and back short.
28. Straight Fringe Haircut For Boys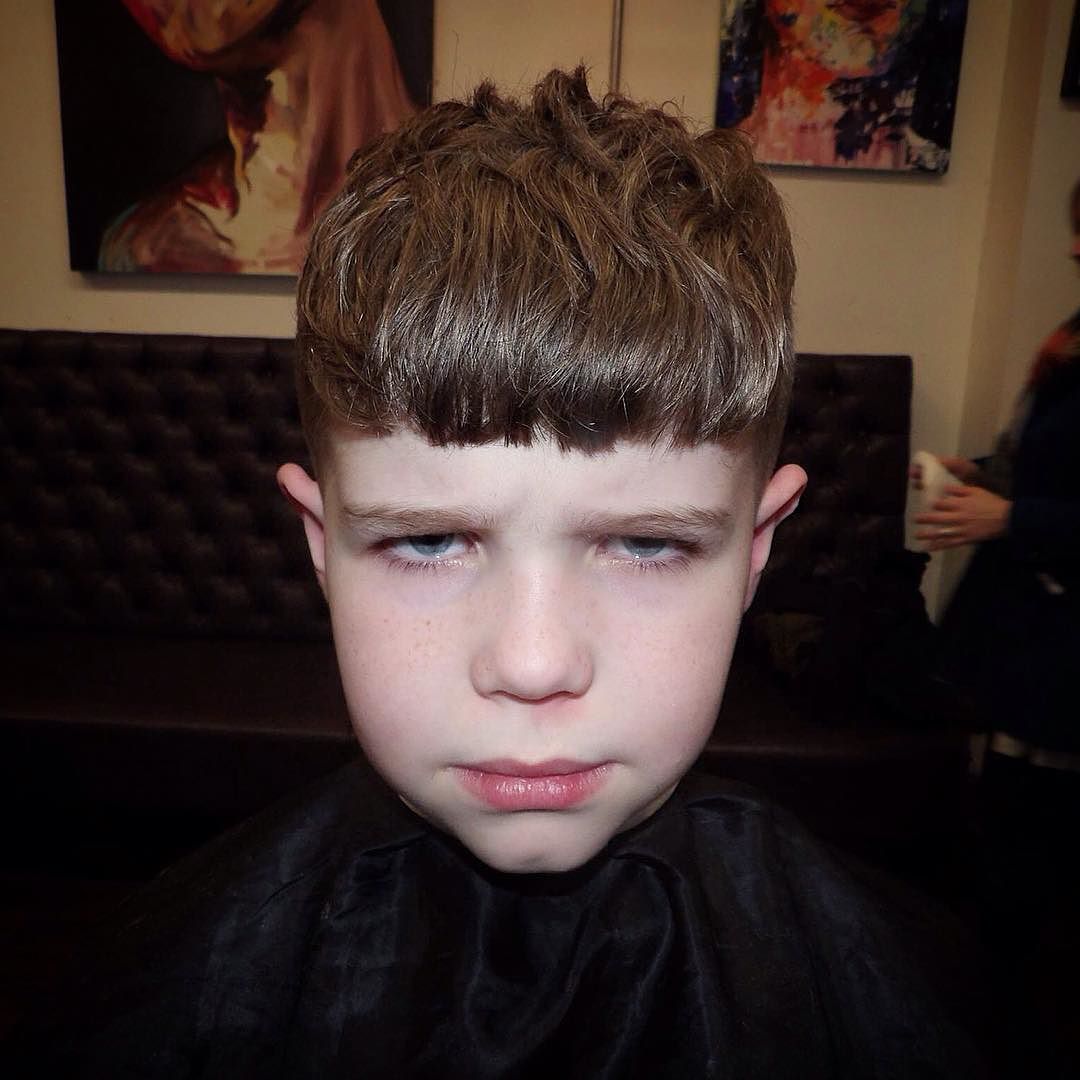 The straight across fringe trend looks great on young lads too.
29. Buzz Cut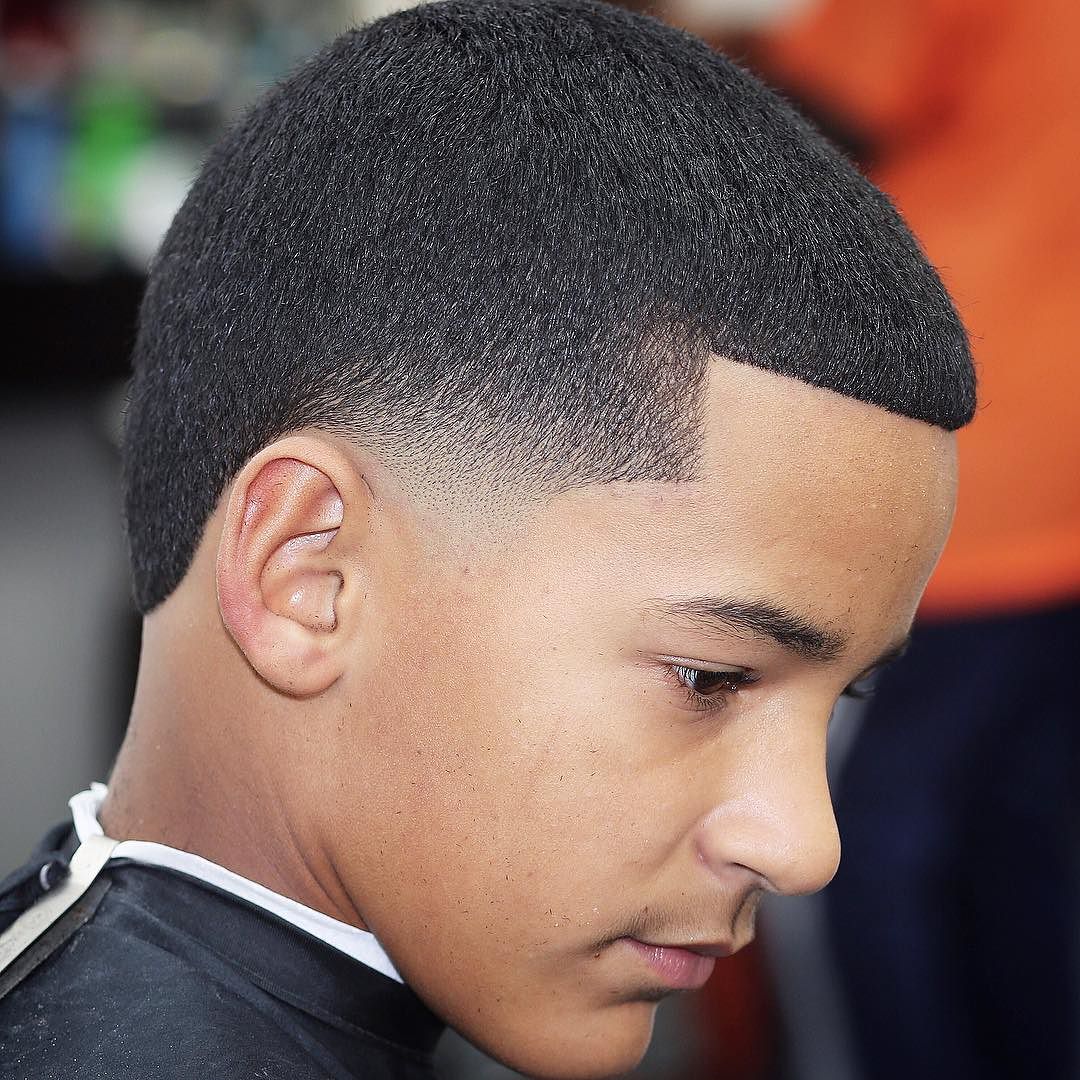 For boys with thick hair that grows fast, this buzz with a temple fade looks great and is easy to wear.
30. Short Spikes Haircut For Boy's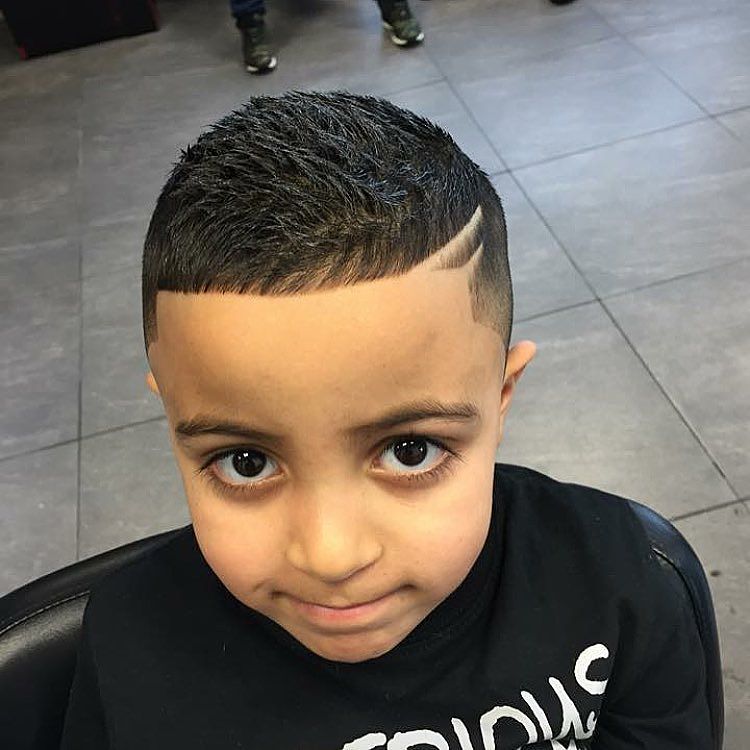 This short haircut for boys combines comfort and style. Short hair is easy to manage but can be spiked up. Two shaved lines look great all the time.