Before we get to how to get an e-boy haircut, an e-boy is "a boy who generally lives on TikTok [or Instagram] and only gets likes for his beautiful face."
E-boy hair is a fresh take on the 1990s curtains made popular by then teen heartthrobs like Johnny Depp, Leonardo DiCaprio, and River Phoenix.
This curtains haircut is an easy style. Grow hair out, part it somewhere close to the middle. It can be styled smooth or messy and looks great with wavy and curly hair.
If you want the whole look, e-boys are also associated with skateboarding, painted nails, beanies, Vans, and another 90s fashion, long sleeves under T-shirts.
Back to the hair, we'll start off with some e-boy haircuts fresh from Instagram plus some real world examples of this hot style.
1. E-boy Hair
Here's a great example of the Tik Tok hair. Straight hair is cut longer in the center with some long layers at the sides. Of course, it looks best when you're at the beach.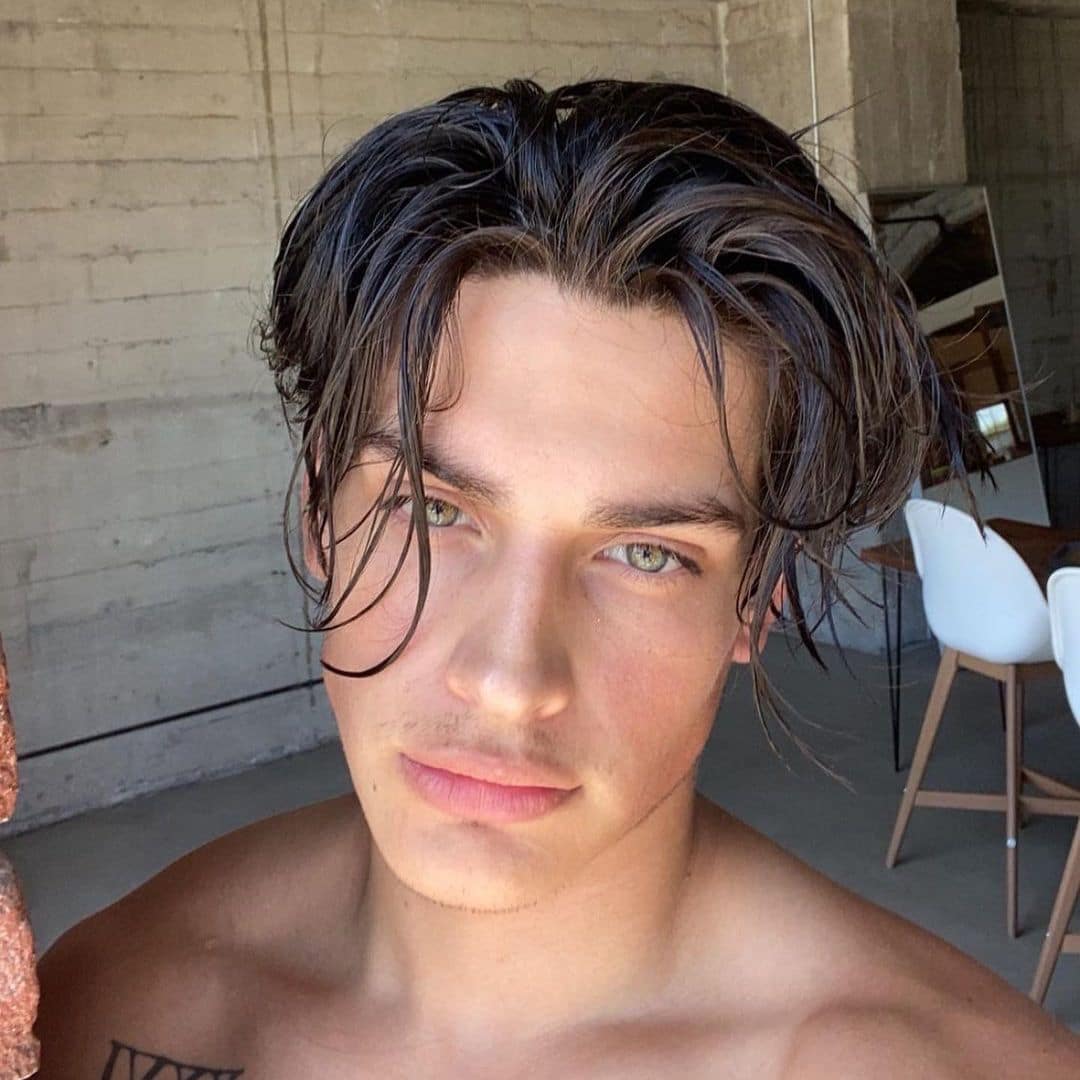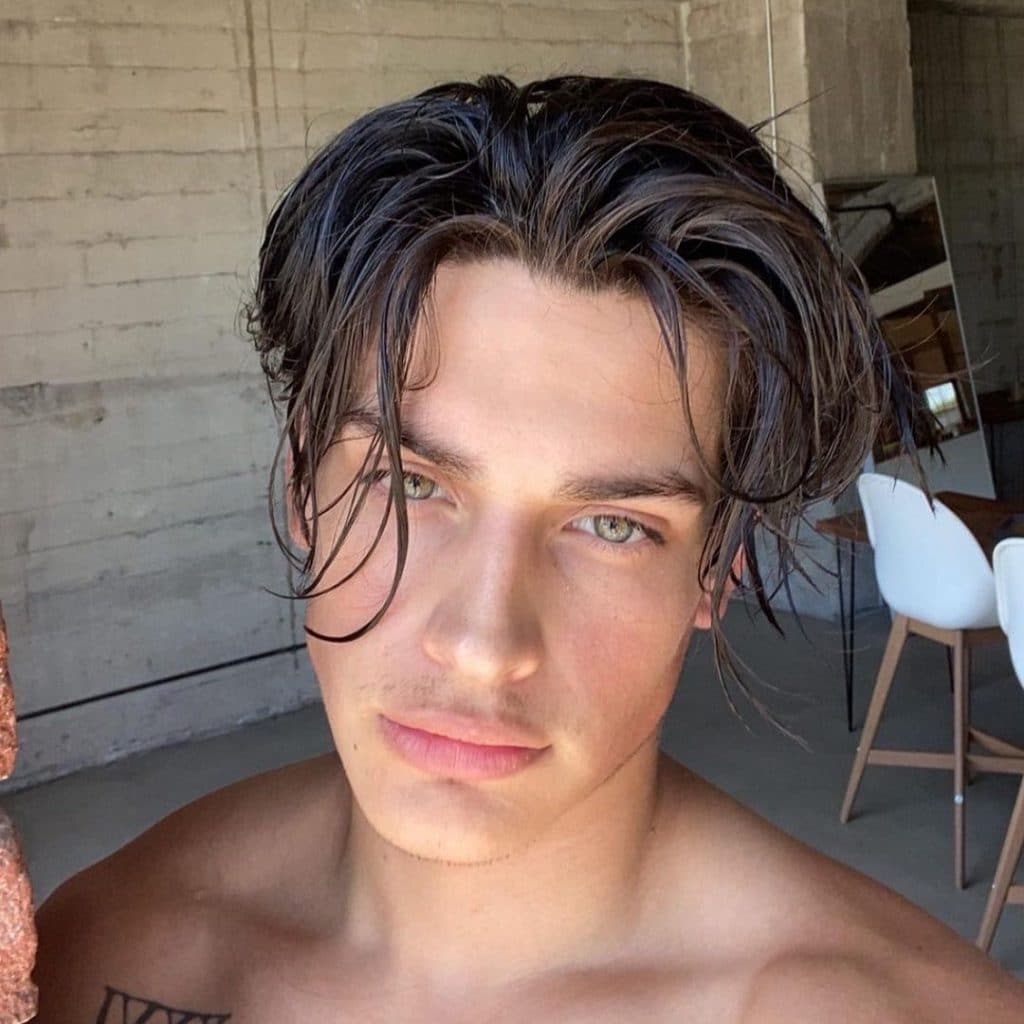 These flowing curtains start to happen when hair gets long enough. Aim for nose or chin length. If hair isn't that long yet, just keep growing. It can also be helpful to get haircuts while growing hair out to keep a good shape.
2. E-Boy Hairstyle
Styling this look can be as easy as creating a part or add some product for added texture and hold.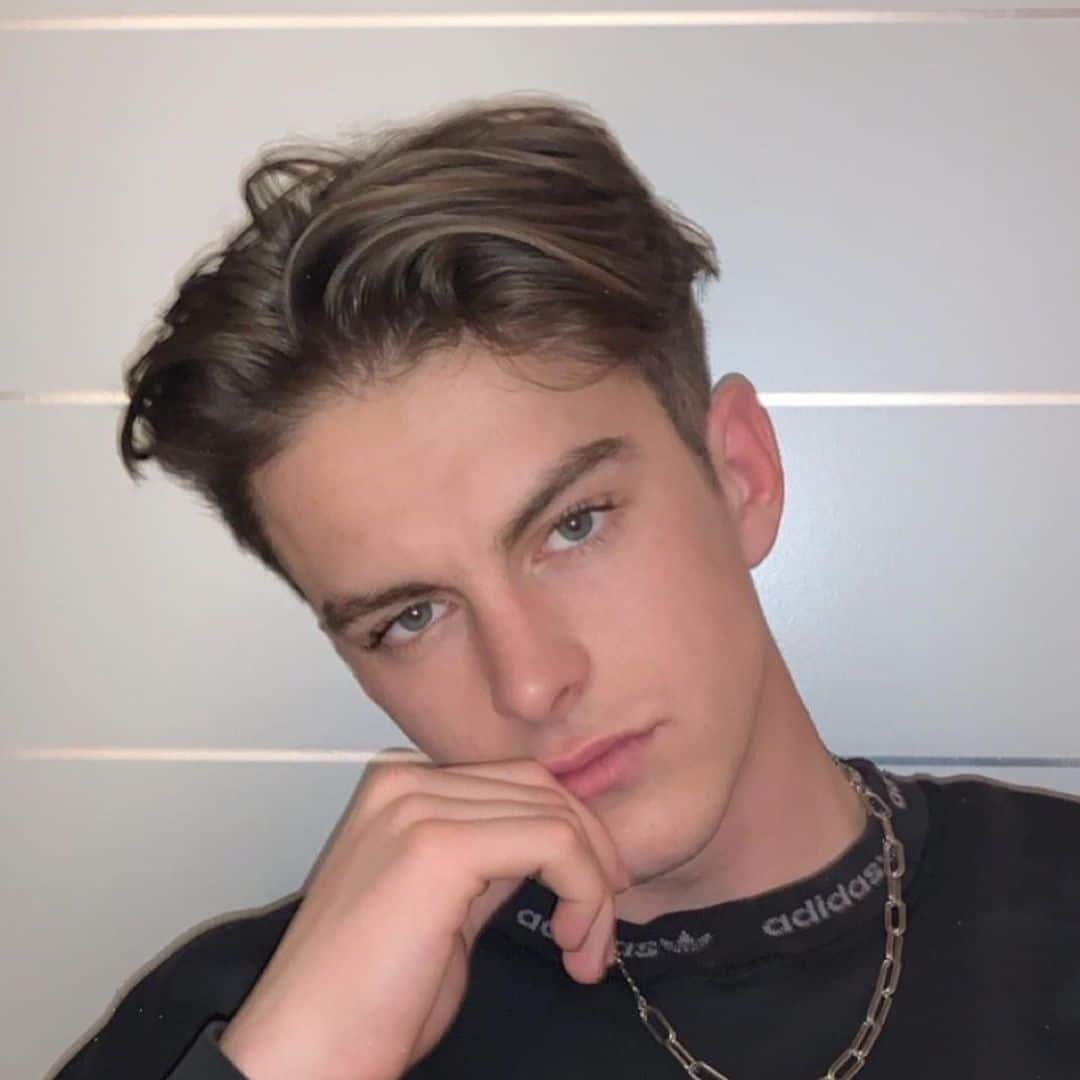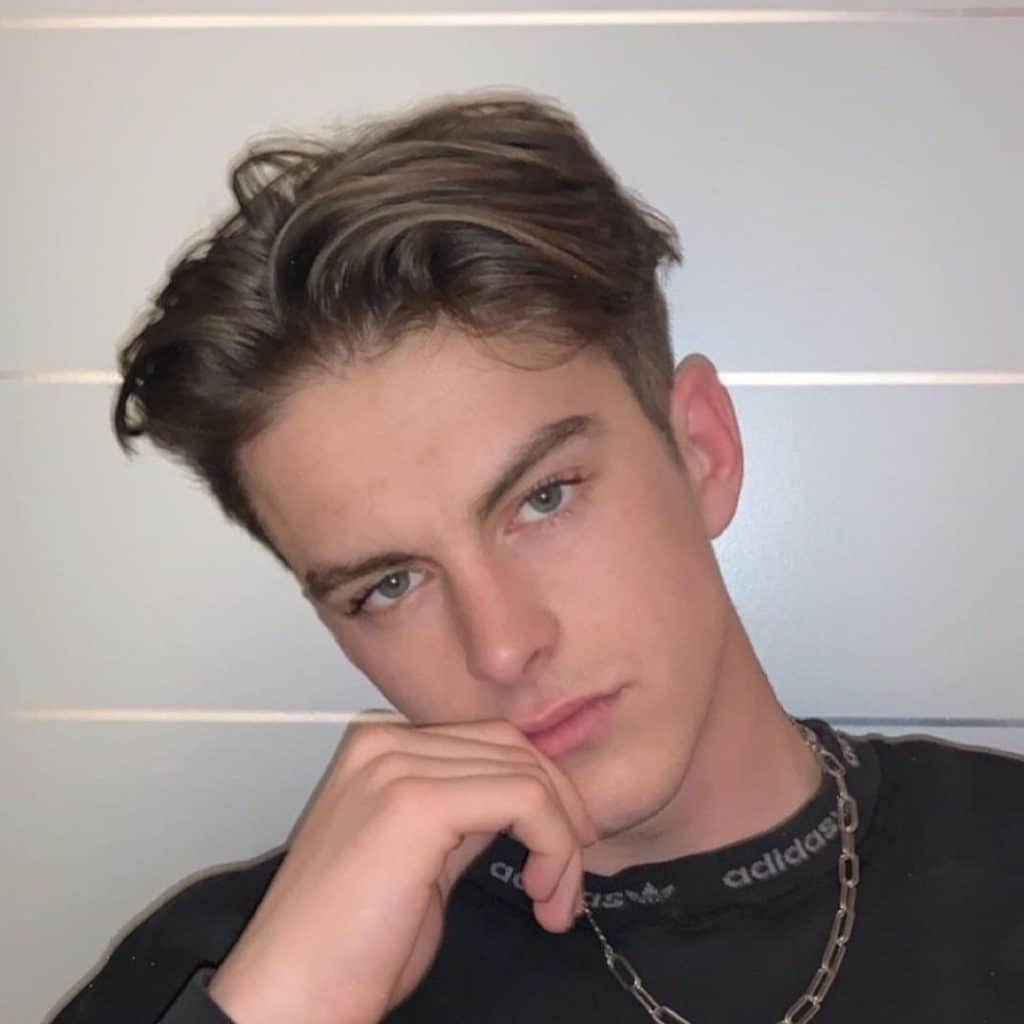 The first step of the e-boy hairstyle is the part. To find your natural part, comb wet hair straight back. Then lightly shake hair with fingers as a comb and the natural part will emerge. Or try shaking your head from side to side and see where hair ends up. That is where hair wants to separate.
Of course, hair can be parted wherever you want – right down the middle, further off to one side, or not at all.
Now for the hair product. Some hair types during some seasons may not need any product at all. Just part hair and let it air dry.
For steamy summers, dry winters, or added volume or separation, use a product. First off, volumizing shampoo and/or conditioner give hair more volume. Then, use a lightweight product like a leave-in conditioner, hair cream, or low hold pomade..
How to Style E-Boy Hair
Work a dime to nickel size amount of product between fingers and palms and work it through hair. For that messy separation, finger comb hair in every direction, even back to front. Finish by pinching together a couple of pieces.
You can also lightly blow dry hair while raking hair with fingers but air drying can work too.
3. E-Boy + Curly Hair
The e-boy haircut also works for curly hair. Timothee Chalamet has also worn this look The part can be defined, off-center, or subtle.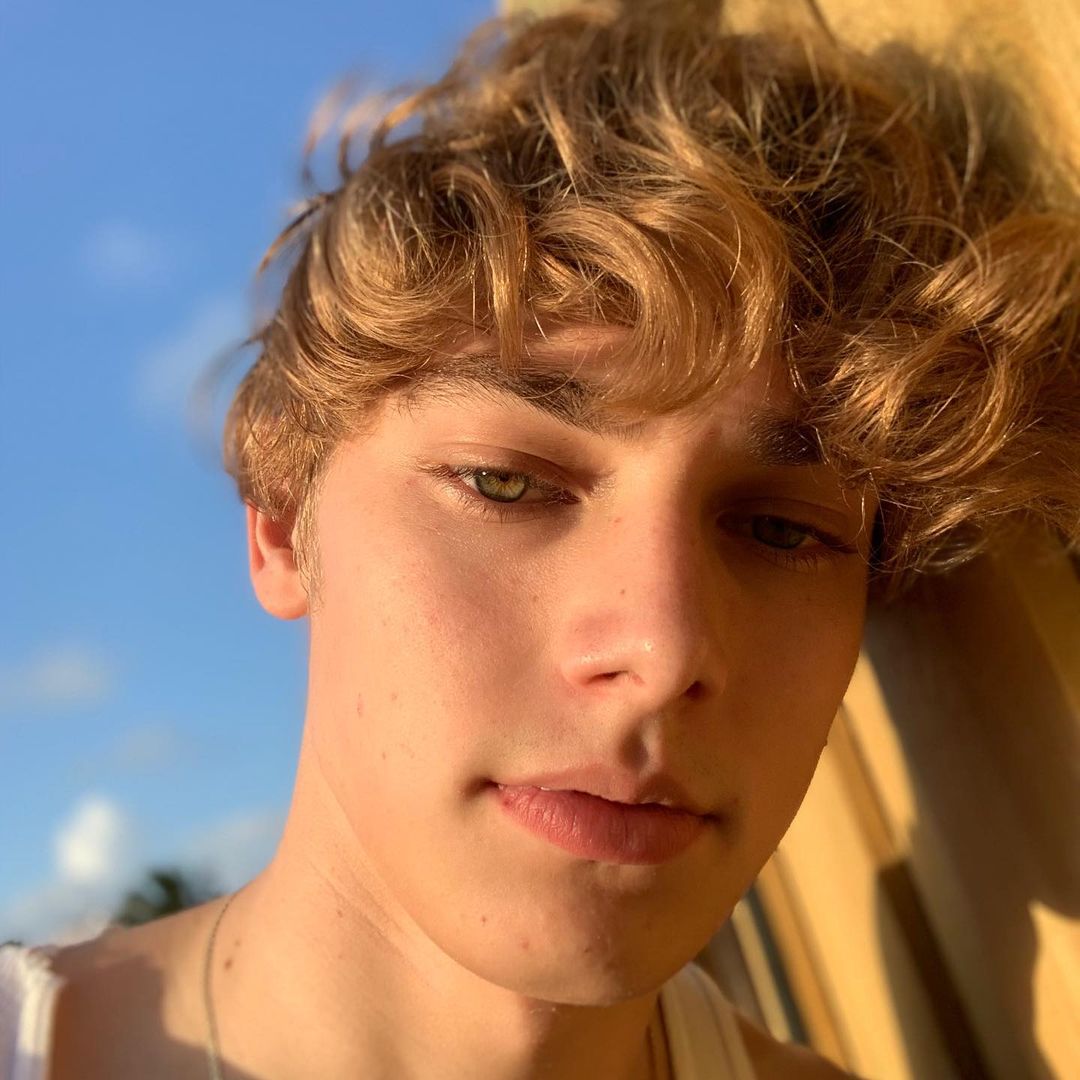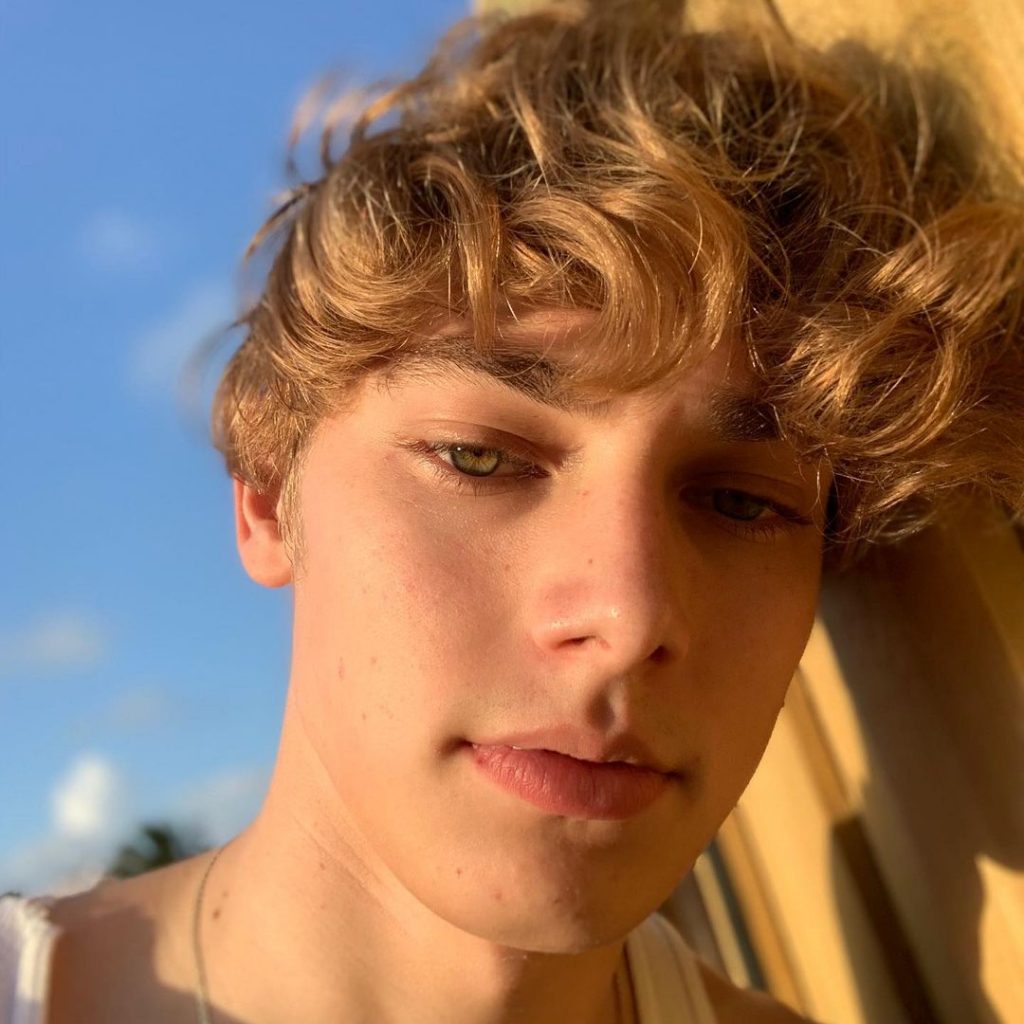 The curly cut is also longer at the front, shorter at the back. The fringe usually covers the forehead and maybe brows but no longer.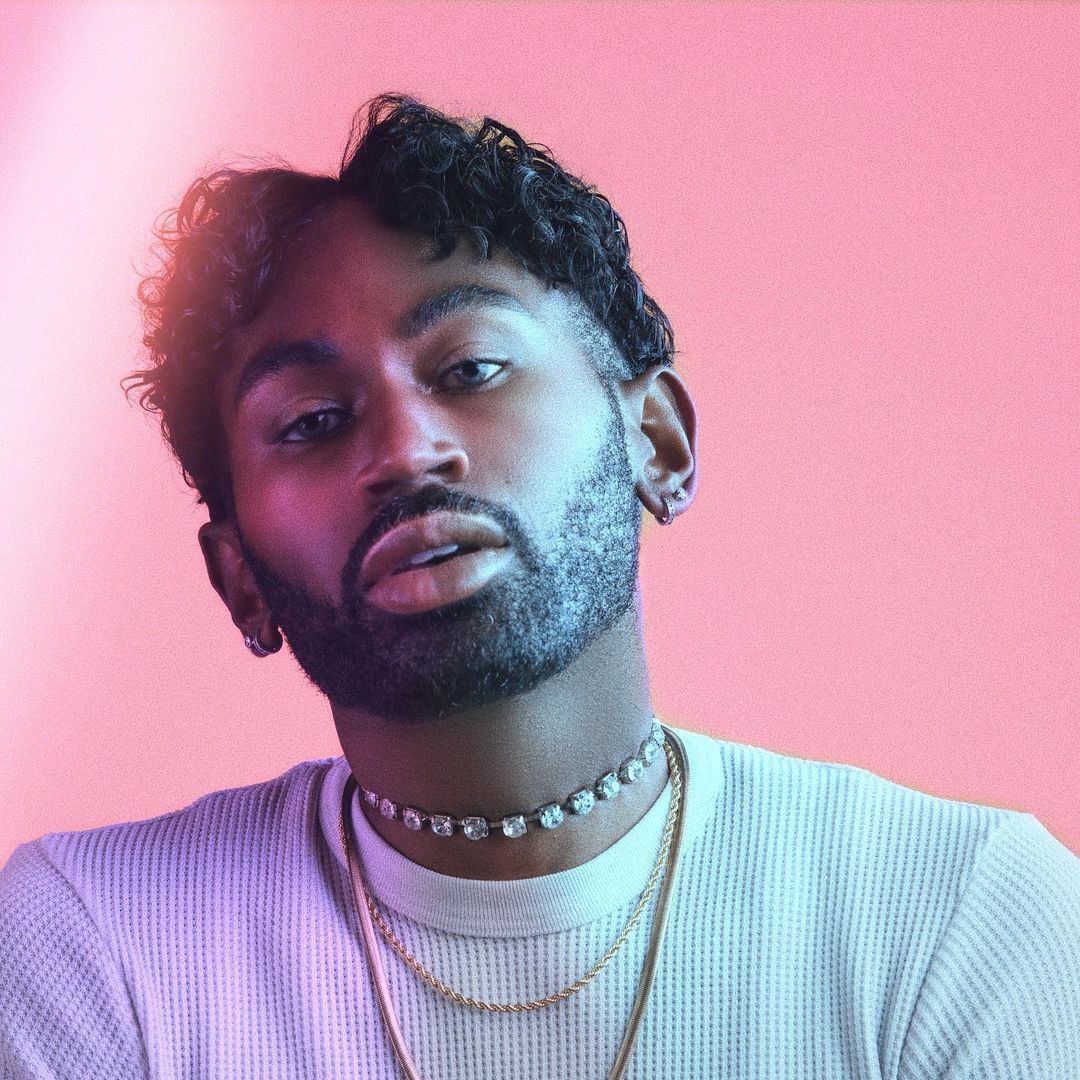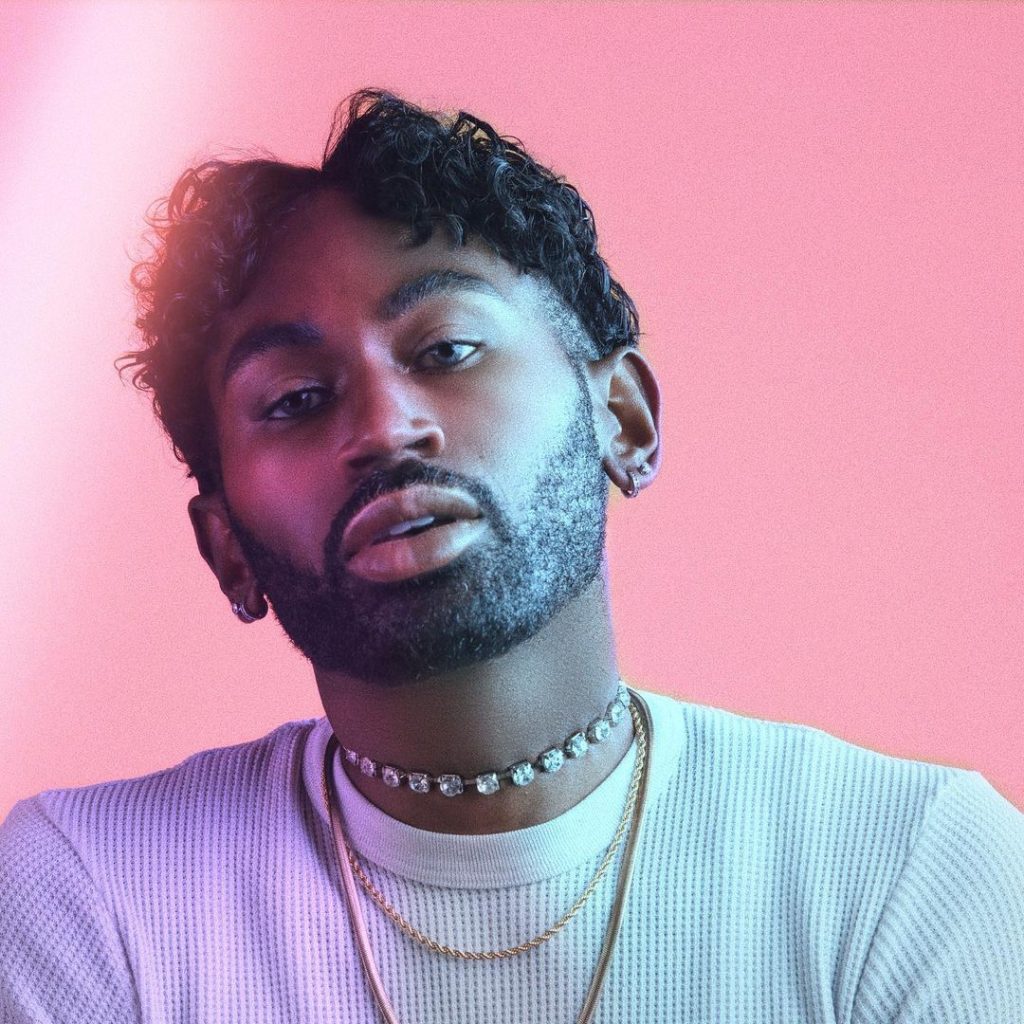 To style these curly curtains, apply a sea salt spray to damp hair to enhance and lock in texture. Then finish with a curl cream for softness and hold.
Get exactly the look you want by blow drying hair with a diffuser. If airdrying works for your hair, that's great too.
4. E-Boy Haircuts In Real Life
Here are the same e-boy haircuts and styles as seen on regular guys. There is more variety in the way to wear this look than is seen on Tik Tok and Instagram.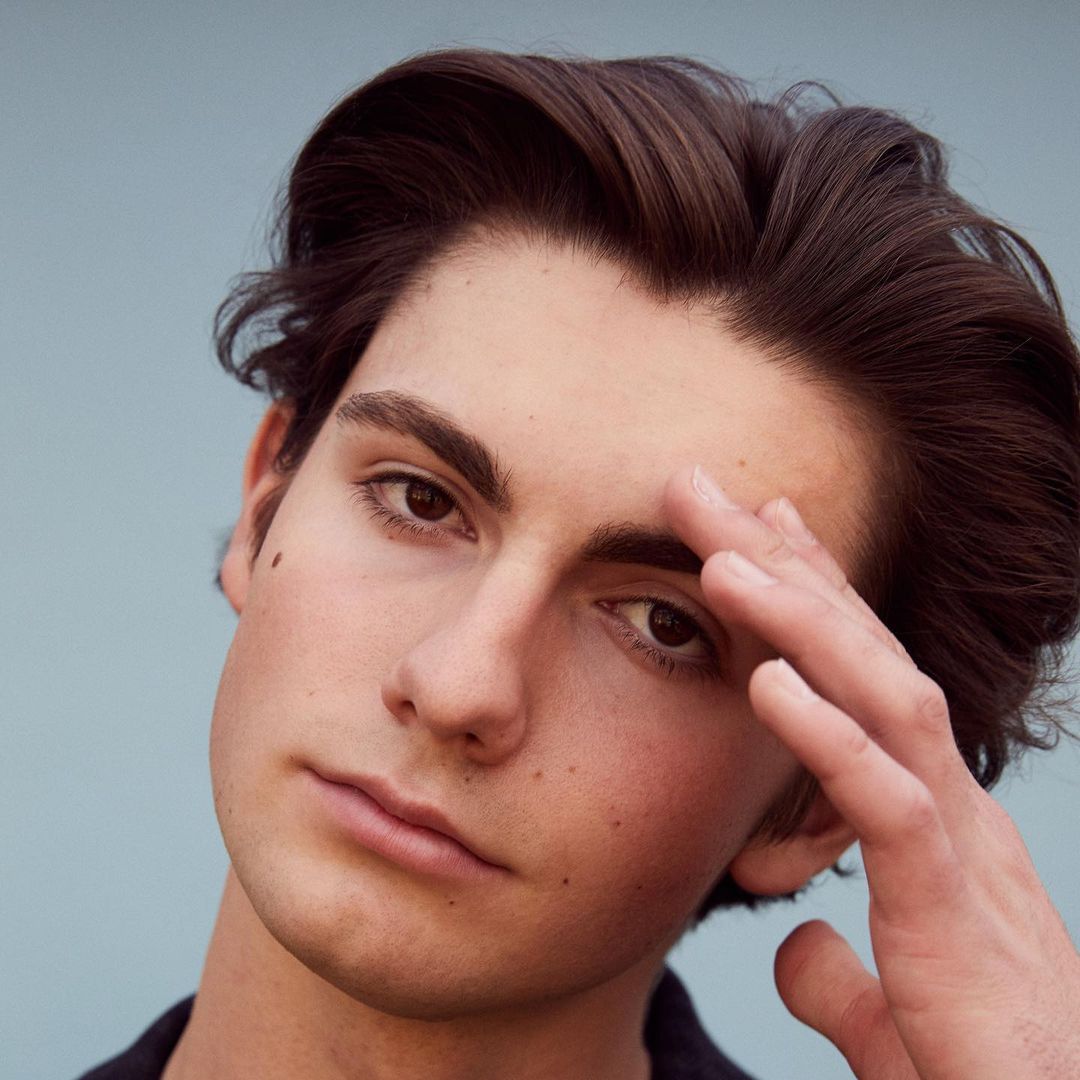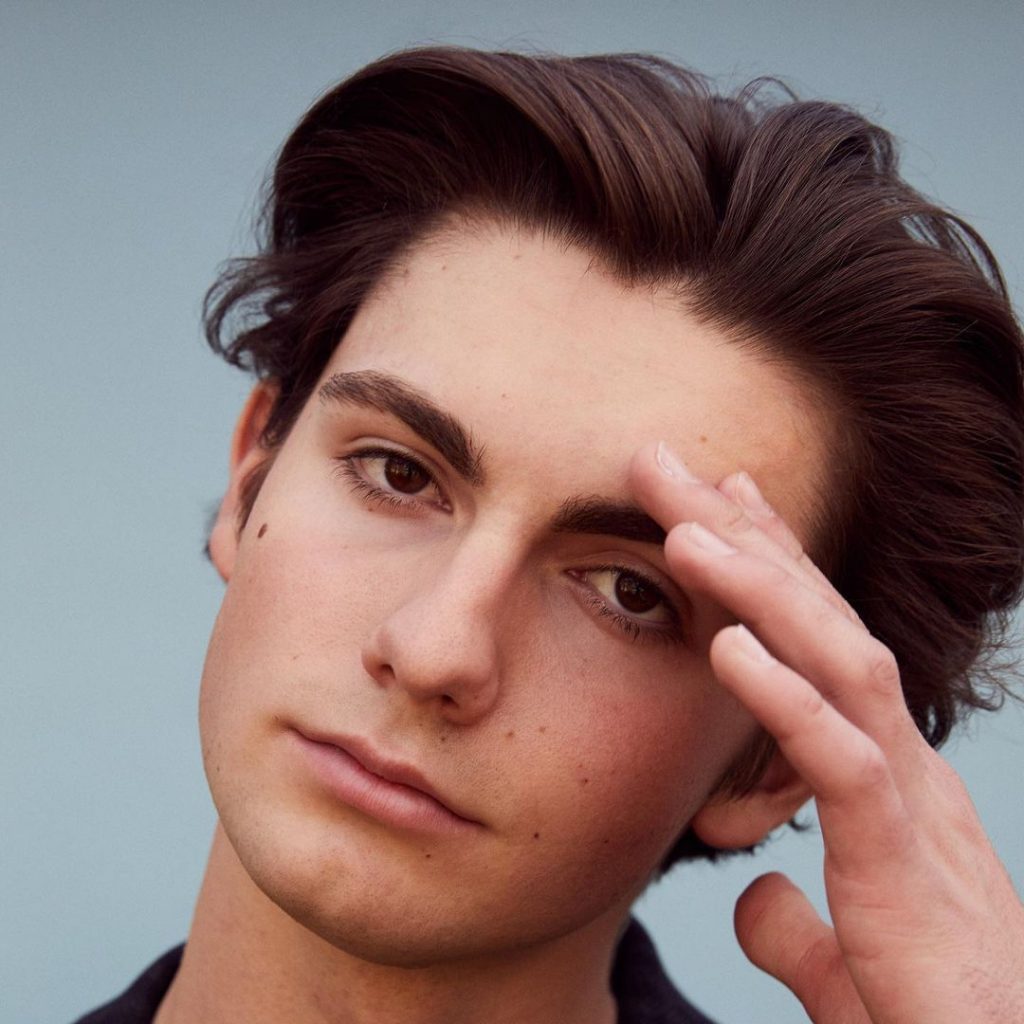 This hairstyle has the volume and center part but the curtains are combed back. It's not the messy look but a cool way to wear medium length hair in a clean cut way.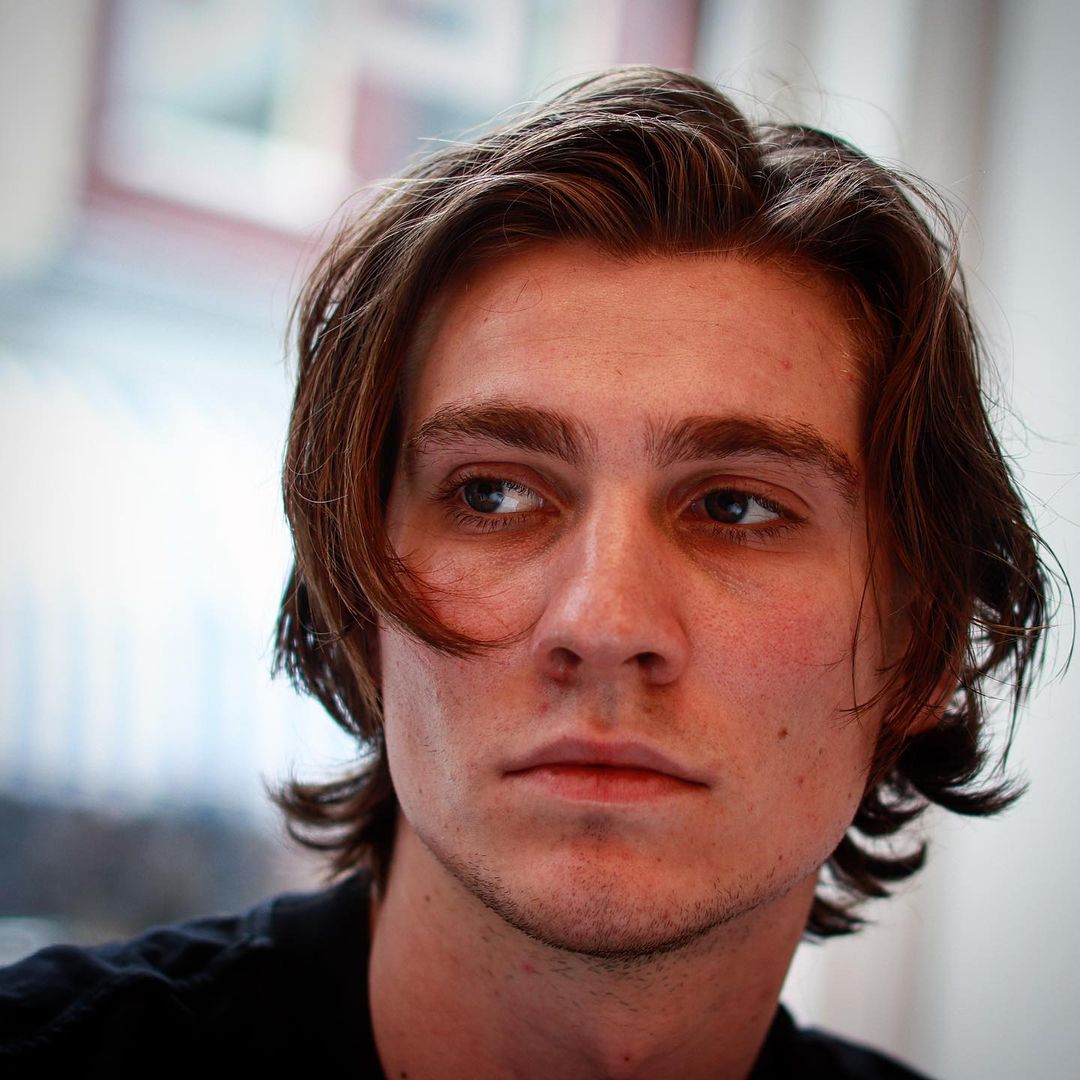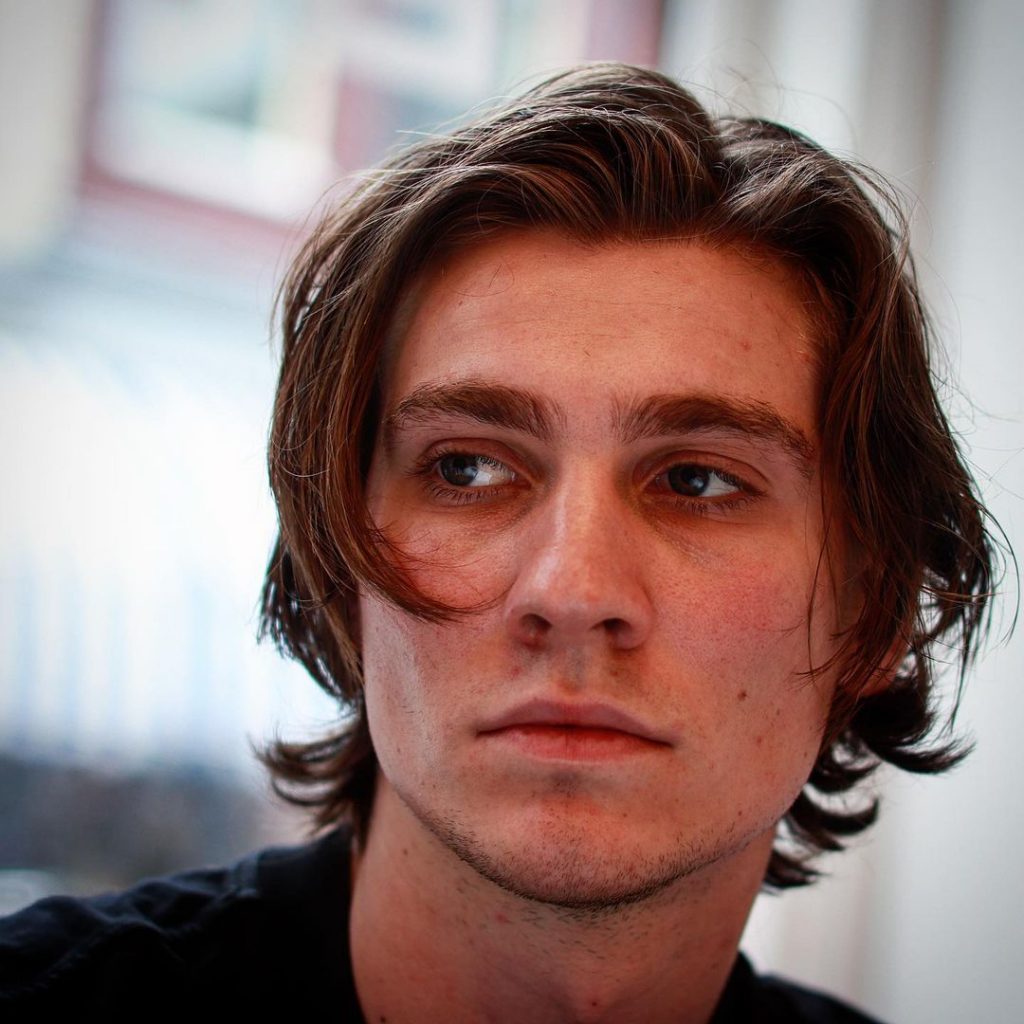 For this longer look, the curtain bangs are the shortest part of a chin length cut. The messy texture is a bit more 90s grunge with hinto of Jared Leto as Jordan Catalano.
Now that's the front of the e-boy style, what about the rest? That's up to you. A longer cut will let you pull hair back behind the ear. Shorter sides can go above the ear.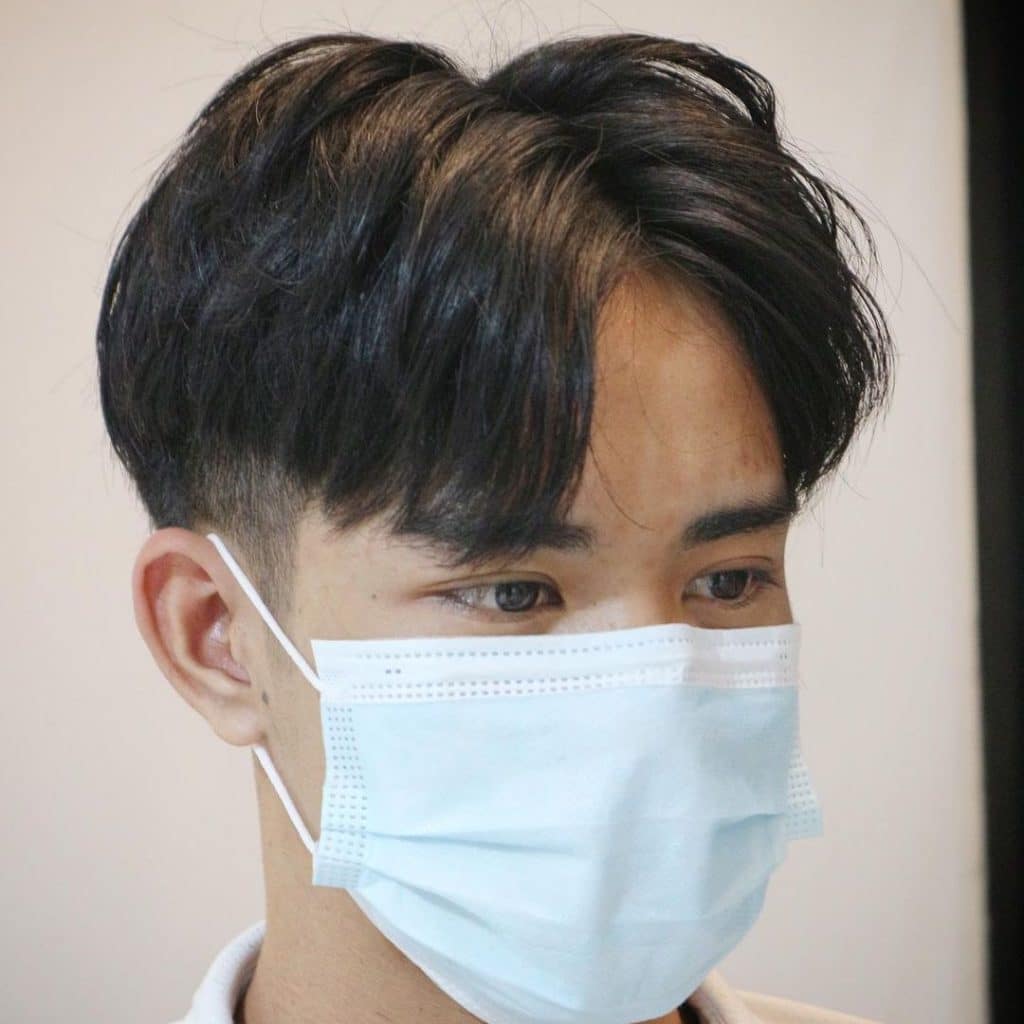 Here are the classic curtains that could grow into the Tik Tok cut. Many guys opt for an undercut, not down to the skin but shorter sides below longer hair. For thick and Asian hair, this lightens up hair and makes it easier to control. Fine hair may want to keep it longer at the sides to boost volume.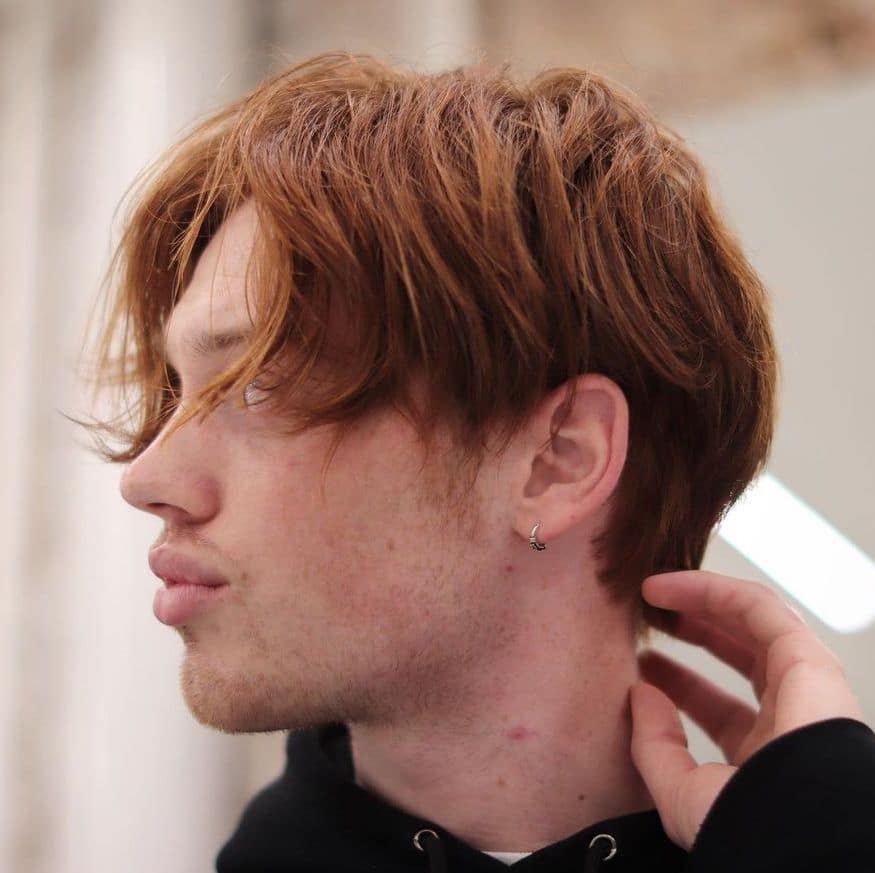 This cut takes slightly angled up over the ear. With longer hair, the angle can be low like this or steep to create a short haircut at the back with longer curtains at the front.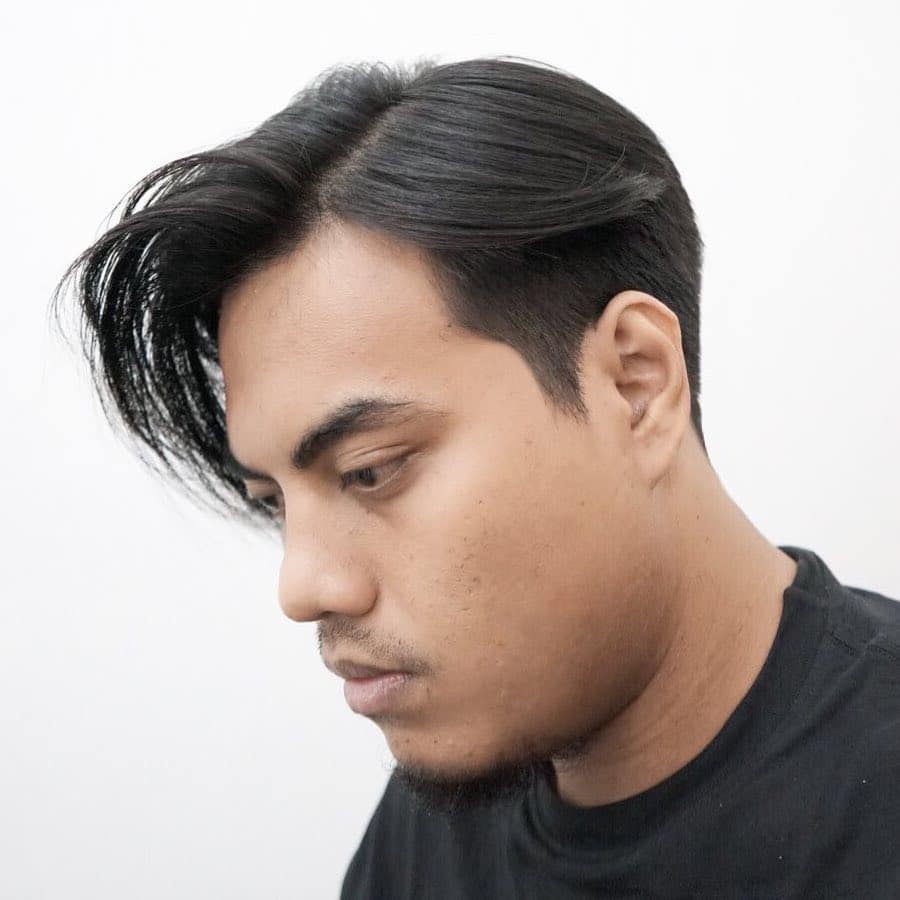 The e-boy haircut doesn't have to be messy. Here's a modern take on 90s hair with a side part. One side of the bangs swoop up and over while the other side is combed back over short hair.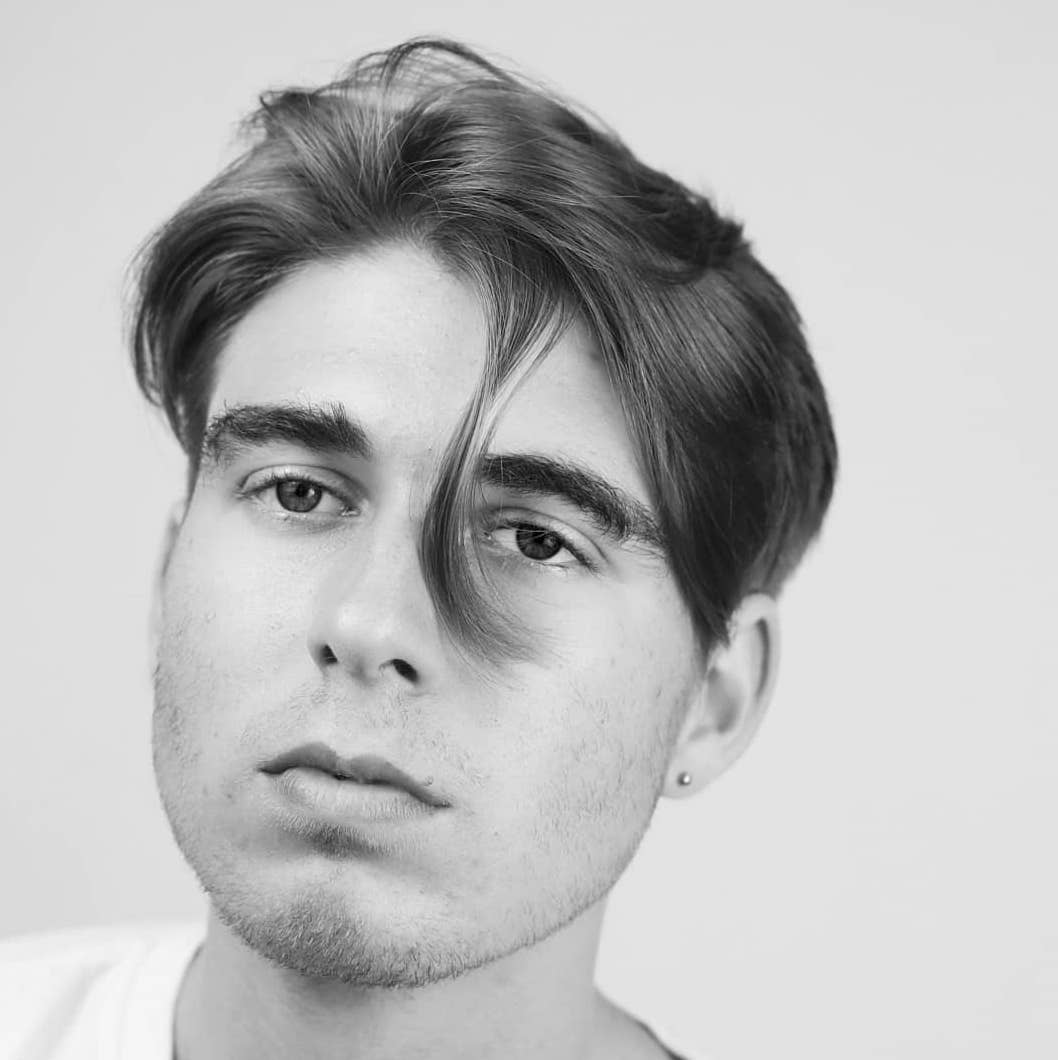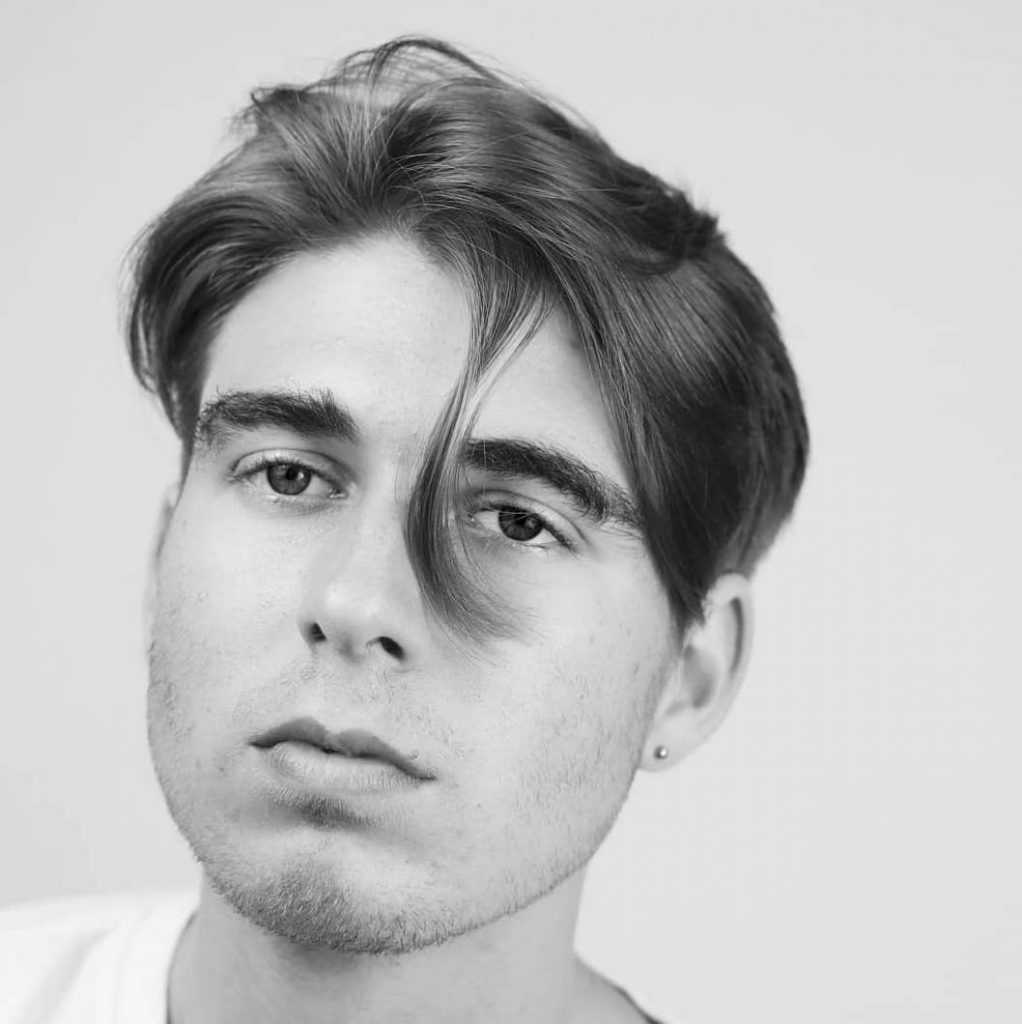 Here's another clean and smooth look with a lone tendril hanging loose. This could be a more formal way to style this haircut.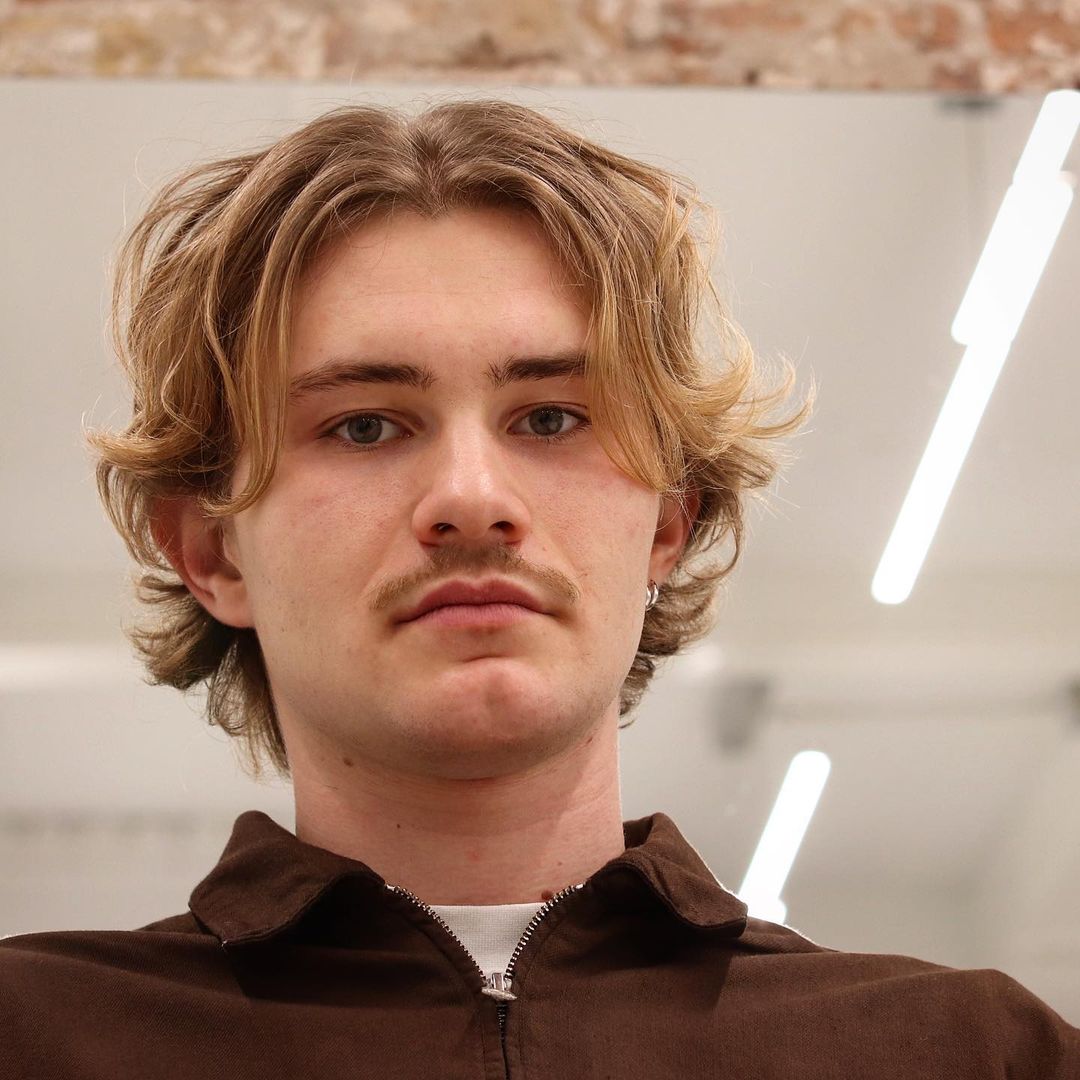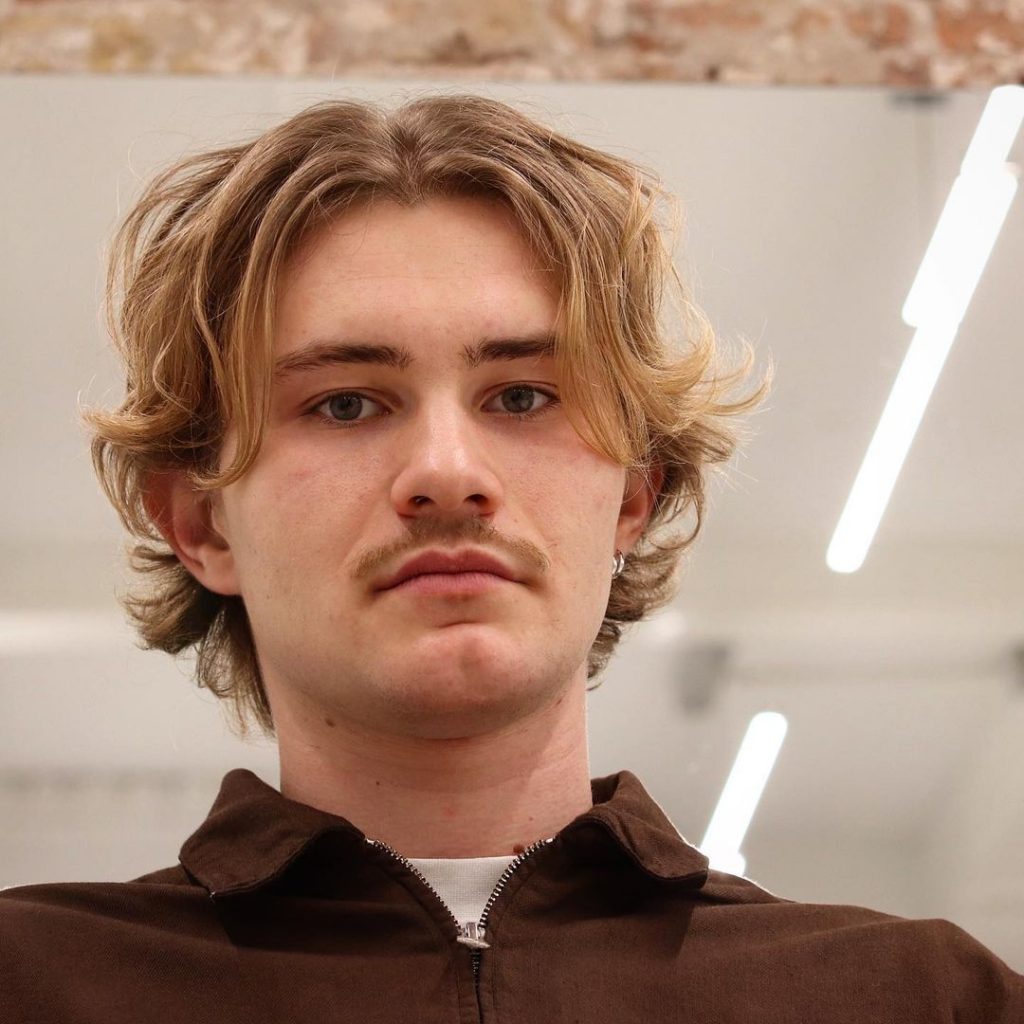 Another wavy-curly version with a chin length cut and shorter curtain bangs. This length also works for straight hair but the textured volume is really flattering.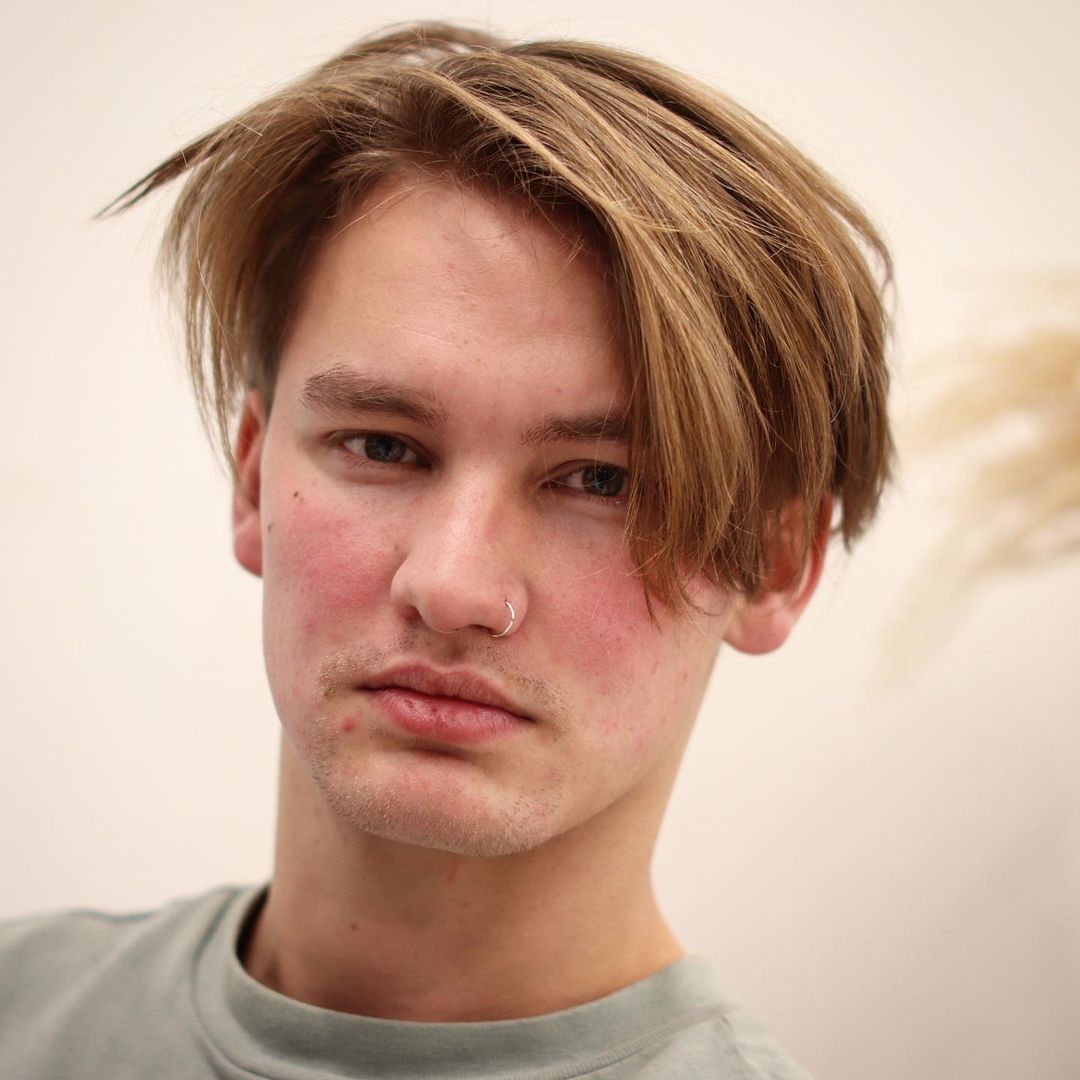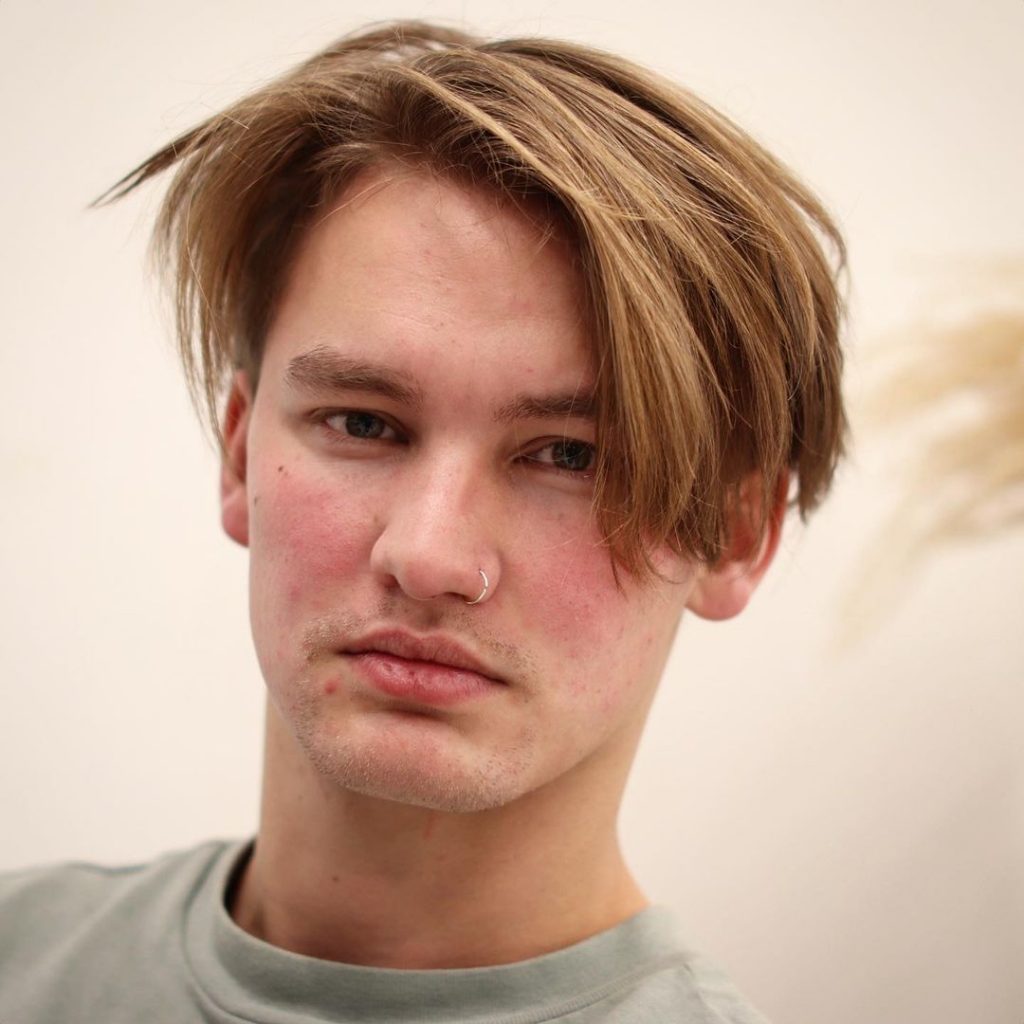 Trying the Tik Tok look with a side part for heavy flow on one side. This is another 90s way to wear hair and an easy way to get a different look with the same e-boy haircut.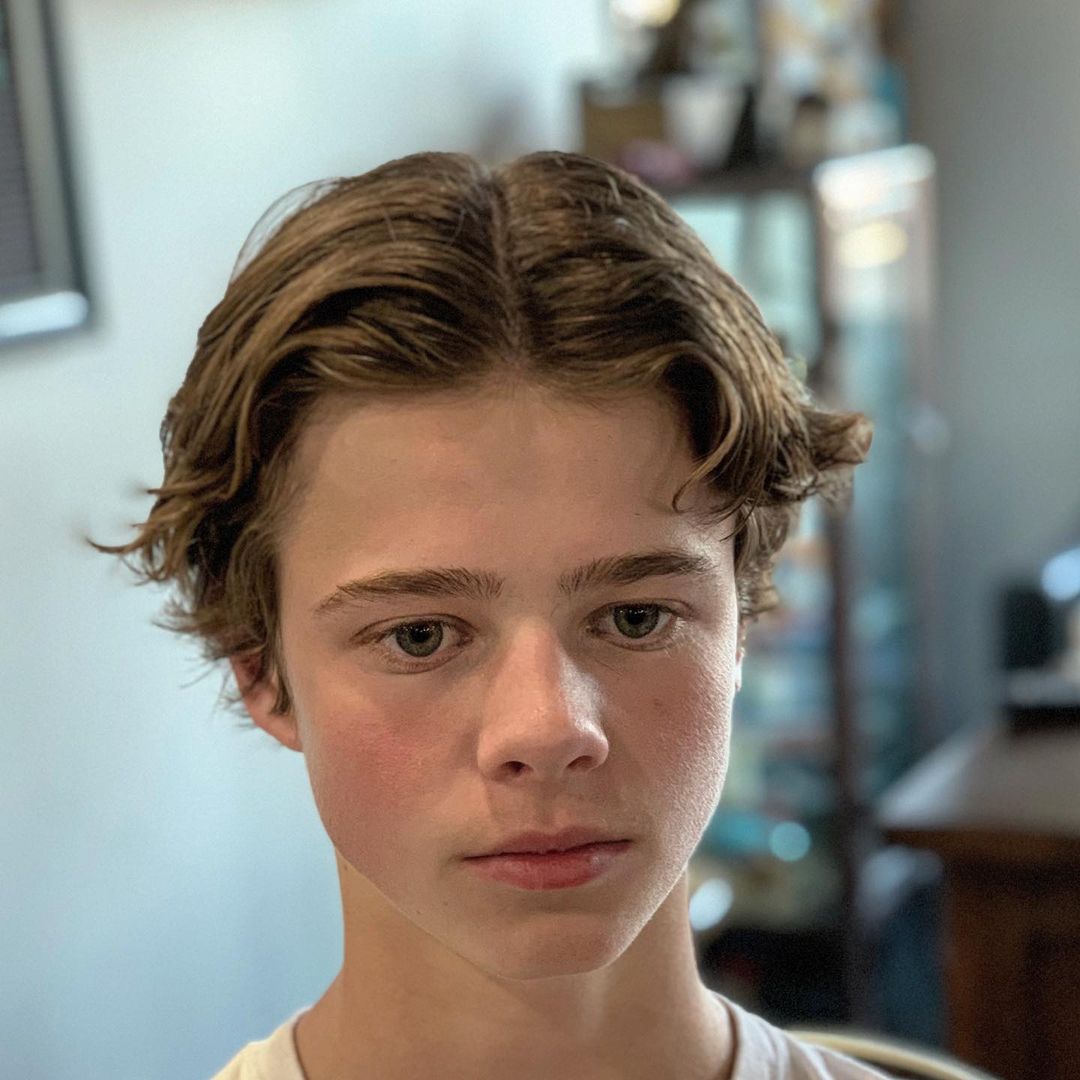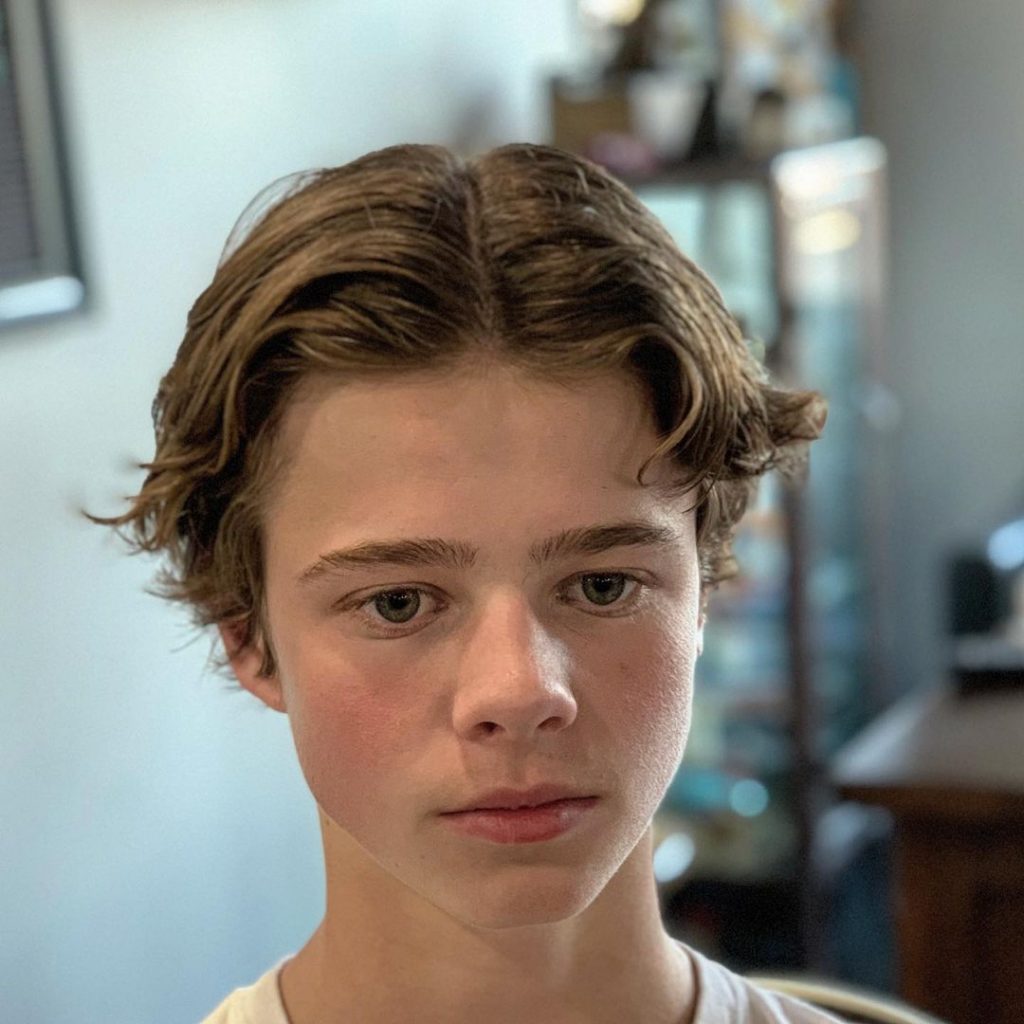 Of course, this is popular style with younger guys. This teen is setting the foundation for the e-boy look as hair grows longer.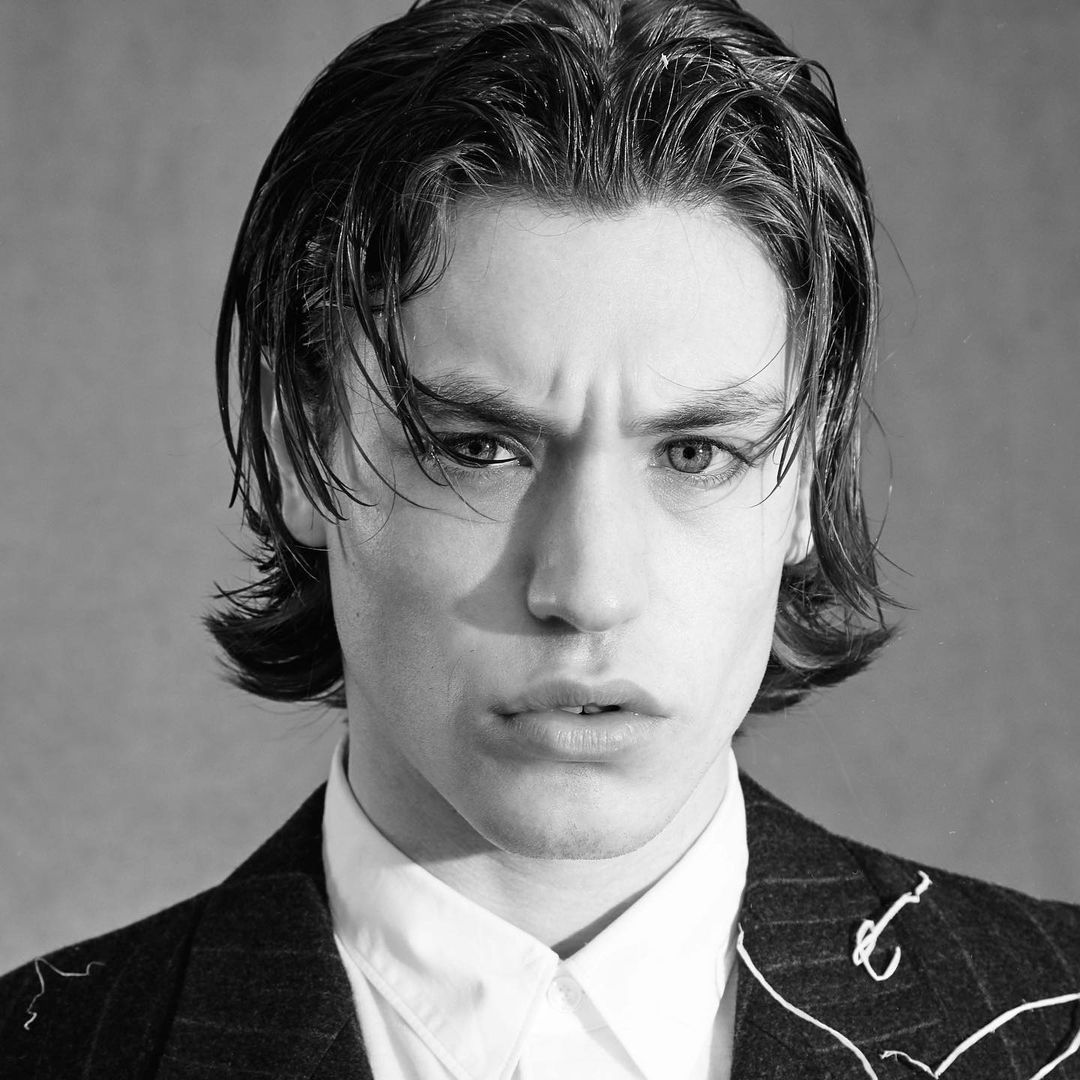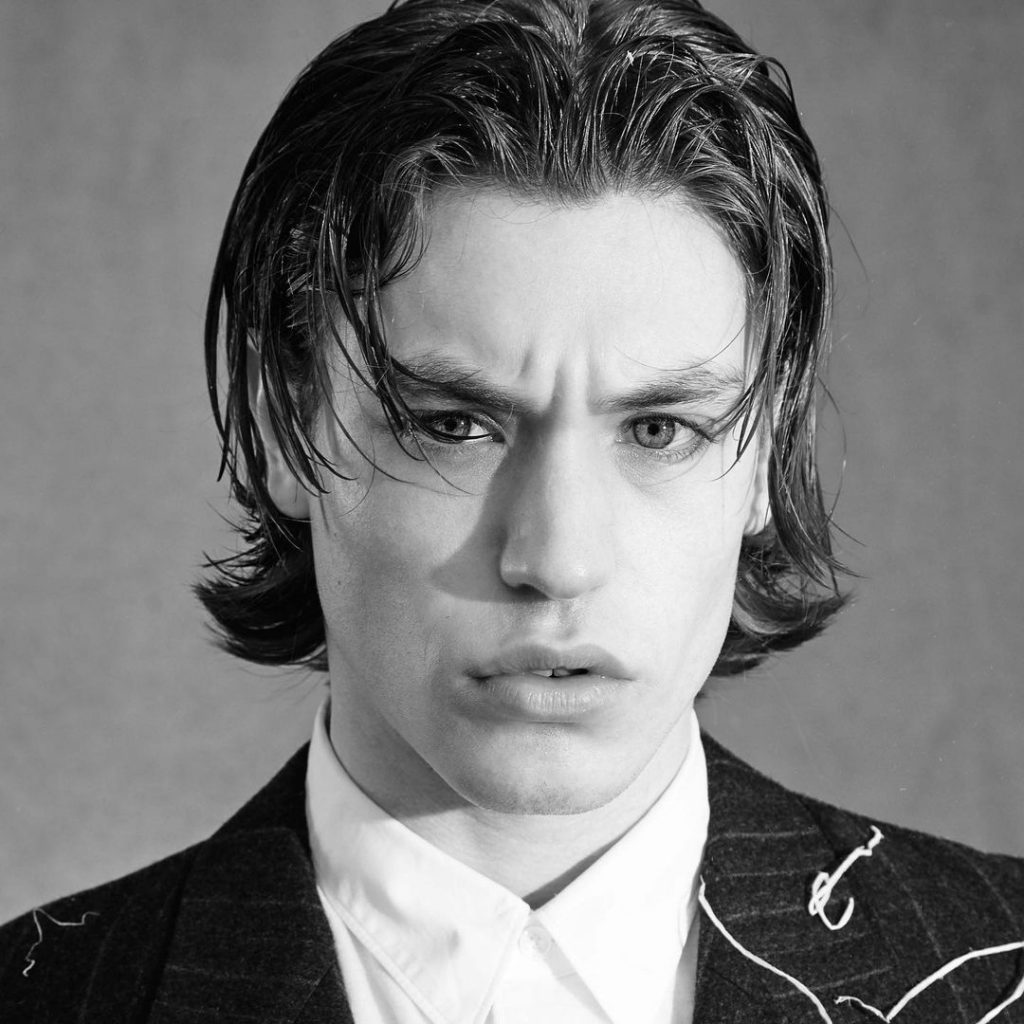 To get Johnny Depp's textured, messy look, spray damp hair with 4-6 spritzes of a salt spray. Use fingers to work it through hair, create a part, and work hair into place.
So that is a lot of ways that the e-boy hair can be styled and cut around the sides and back. Find a picture and show it to your barber and stylist to make sure you get exactly the cut you want