The curtain haircut, best known as the hairstyle worn by Johnny Depp, Leonardo DiCaprio, and Johnathon Taylor Thomas in the 1990s, is back. Are people longing for a better, simpler past during a tumultuous time?
Or is it just a cool look rediscovered by a new generation? Whatever it is, curtains bangs are here. We've already seen them on Timothee Chalament, Charles Melton, and Zayn Malik, plus eboy influencers cross social media.
If you're not familiar with the look, it is a center part with long messy fringe that falls down like curtains on either side of the forehead. It can also be worn with a slightly off-center part or side part. It's a medium length haircut with bangs and shorter sides. '
Like other popular hairstyles for men, the curtained hair trend works a wide range of hair types. It helps fine hair appear thicker, makes the most of thick volume, and looks great with wavy texture. Check out these pictures of different ways to cut and style the curtains hair plus styling tips.
1. 90s Curtain Haircut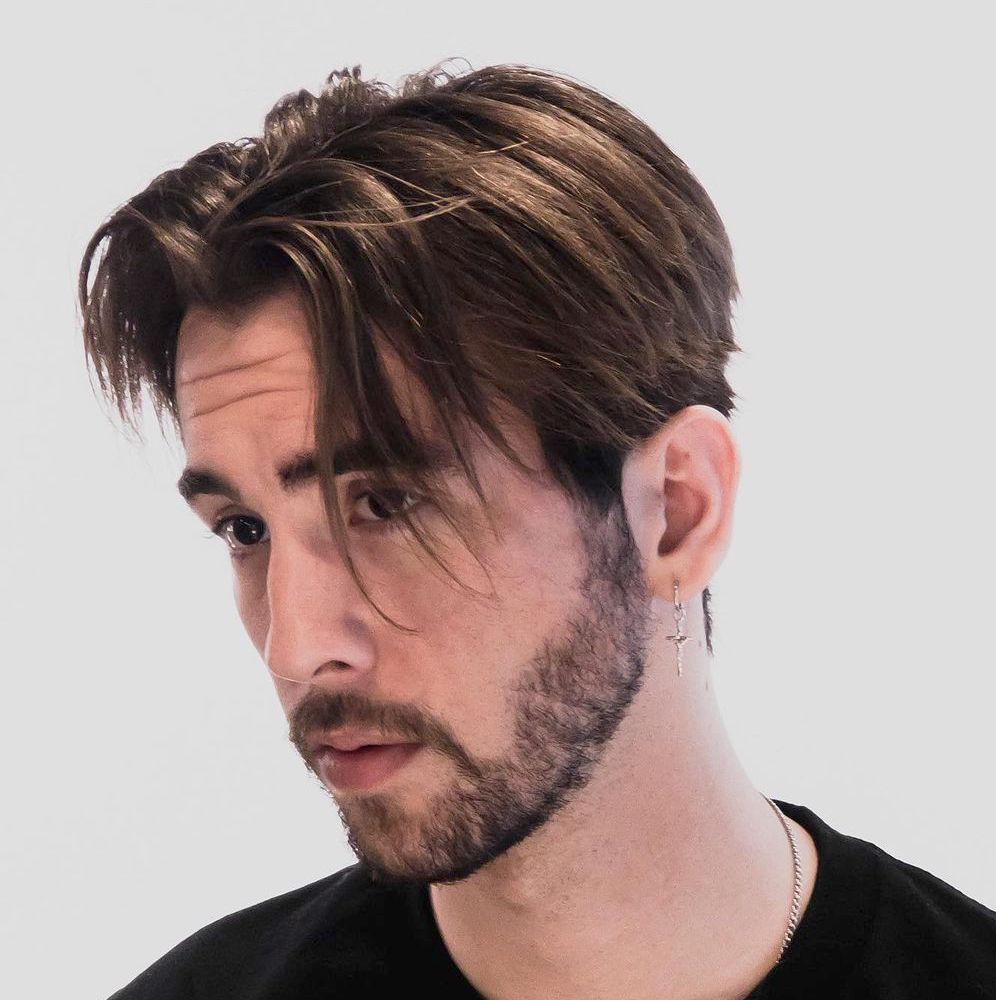 The curtains cut is longest at the front for maximum fringe. Hair gets shorter toward the crown. This 90s version is cut short all around but the sides can also be shorter in a fade or longer with some flow.
2. New Curtain Haircut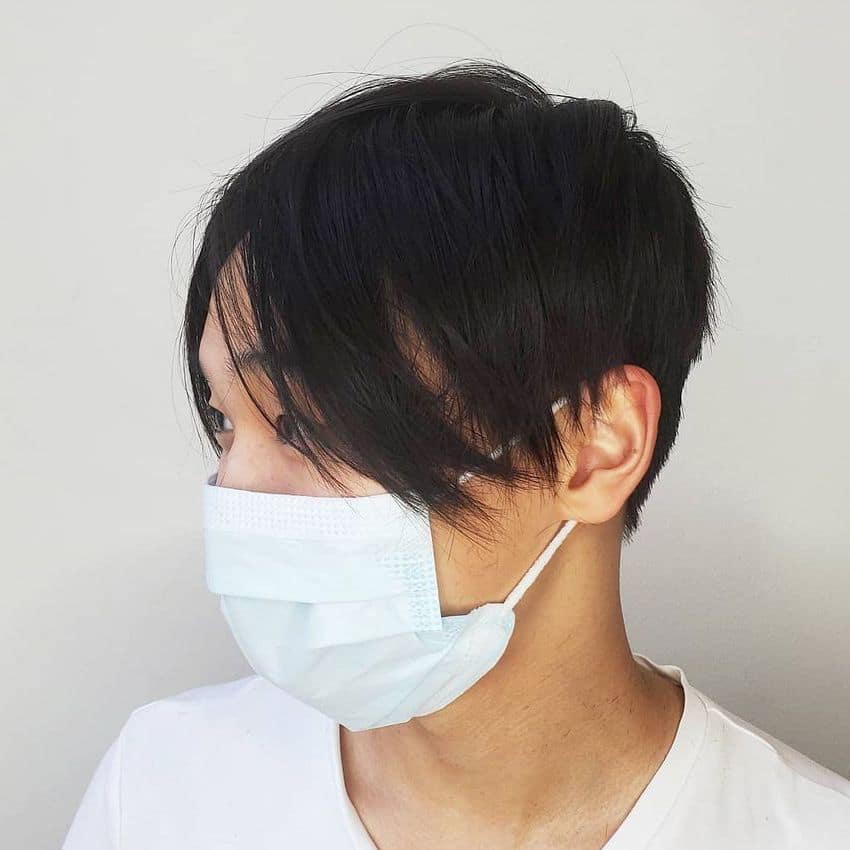 This is closer to how Jared Leto as Jordan Catalano rocked the curtains. The fringe is typically styled with messy volume but this version lays low. Try both ways to find your signature look.
3. Curtained Hair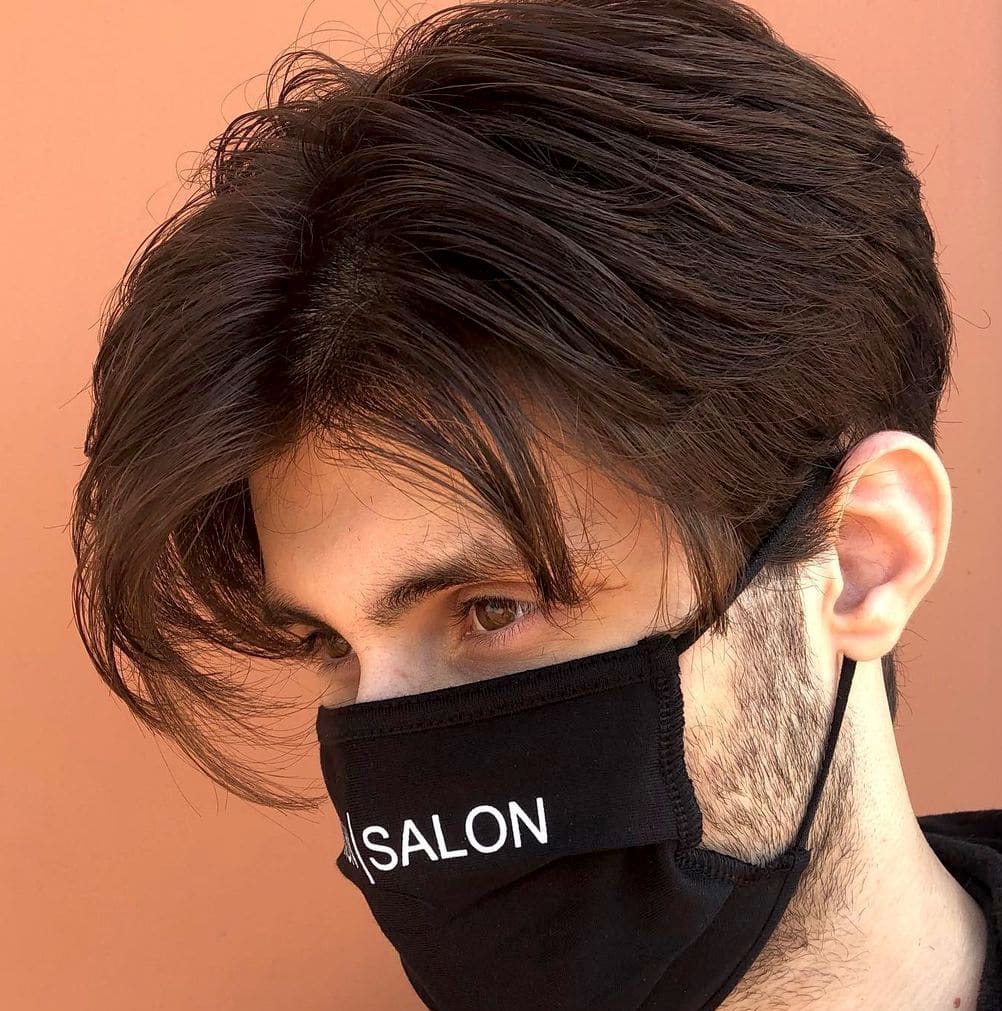 This modern way to wear the curtained hairstyle combines tousled styling with a messy part. To get the look, set the part with fingers instead of a comb.
4. Fade + Curtain Haircut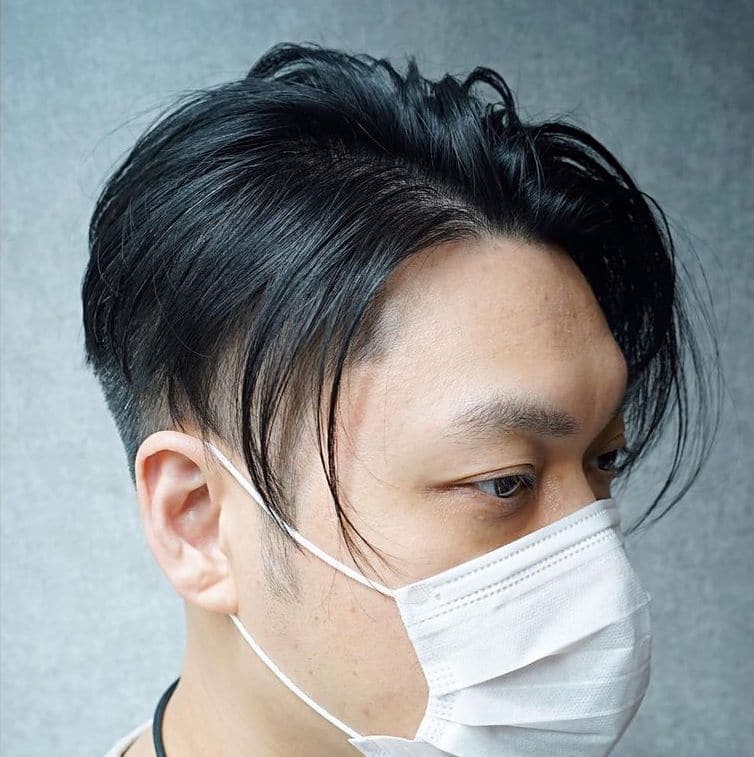 Another way to bring the curtain haircut into the 21st century is by adding a fade. This version has a temple fade above the ears and short hair at the back. Any type of fade would work though from low all the way to an undercut for the popular disconnected style.
5. Curtain Bangs Haircut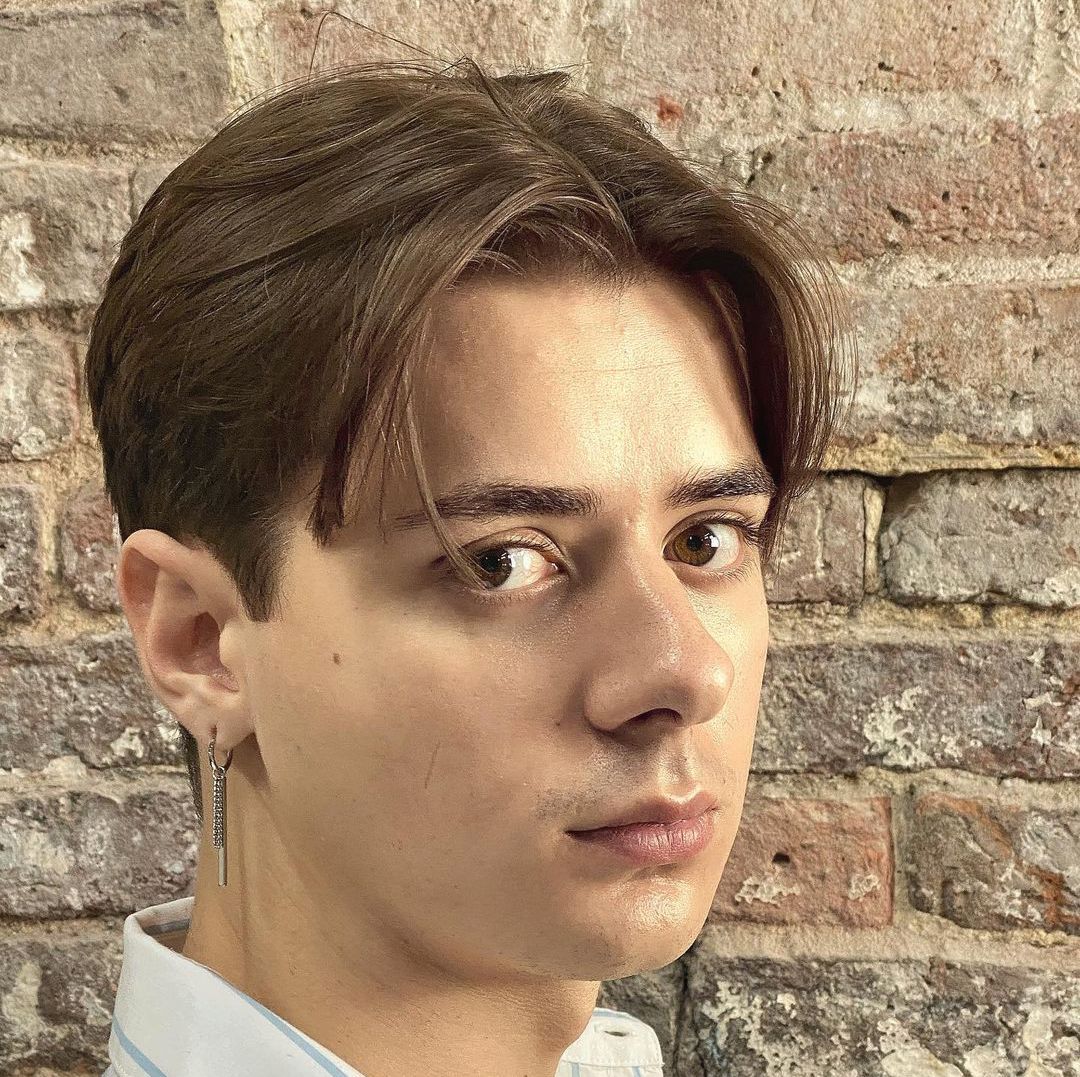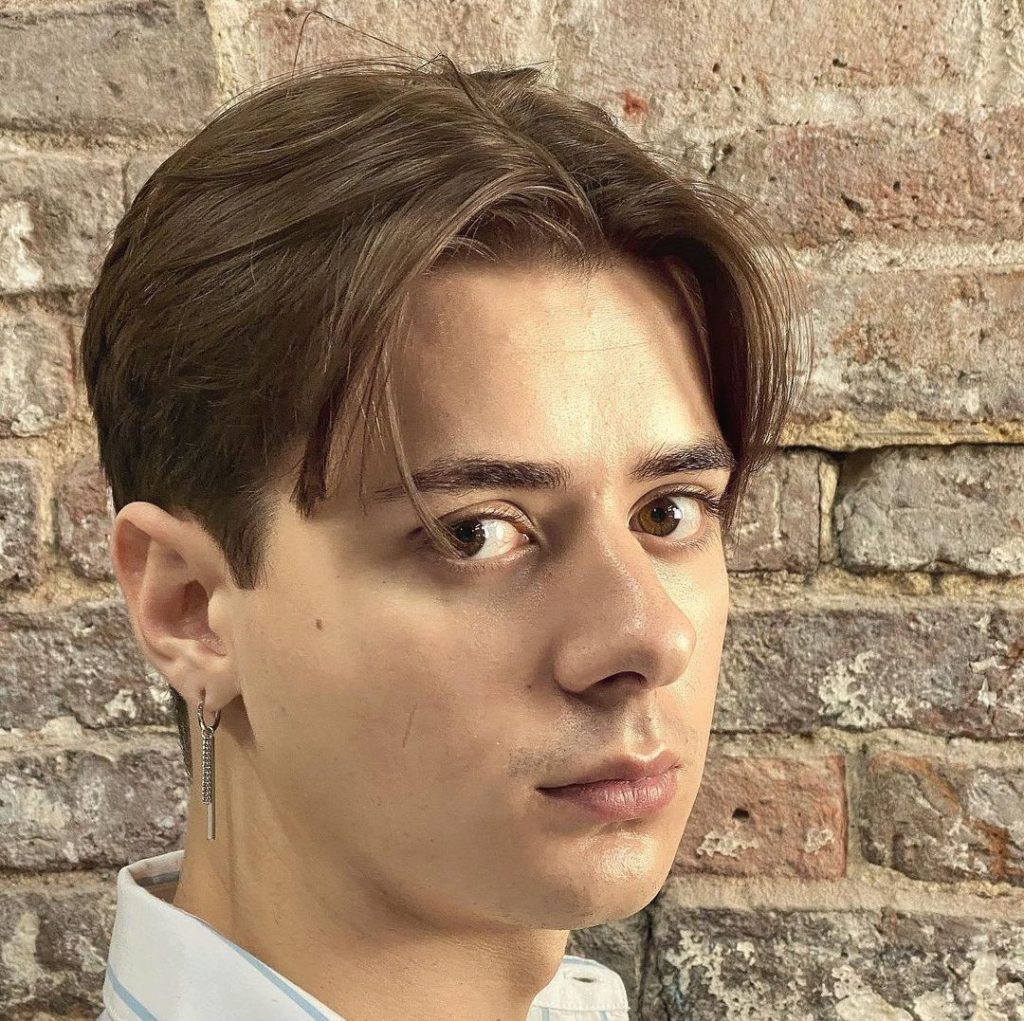 The crop haircut trend brought back fringe haircuts for men. Instead of short and blunt bangs or fringe worn down over the forehead, curtain bangs parts hair near the middle and adds some volume. For the full-on Johnny Depp in 21 Jump Street look, add the dangling earring in one ear.
6. Medium Length Curtains Hair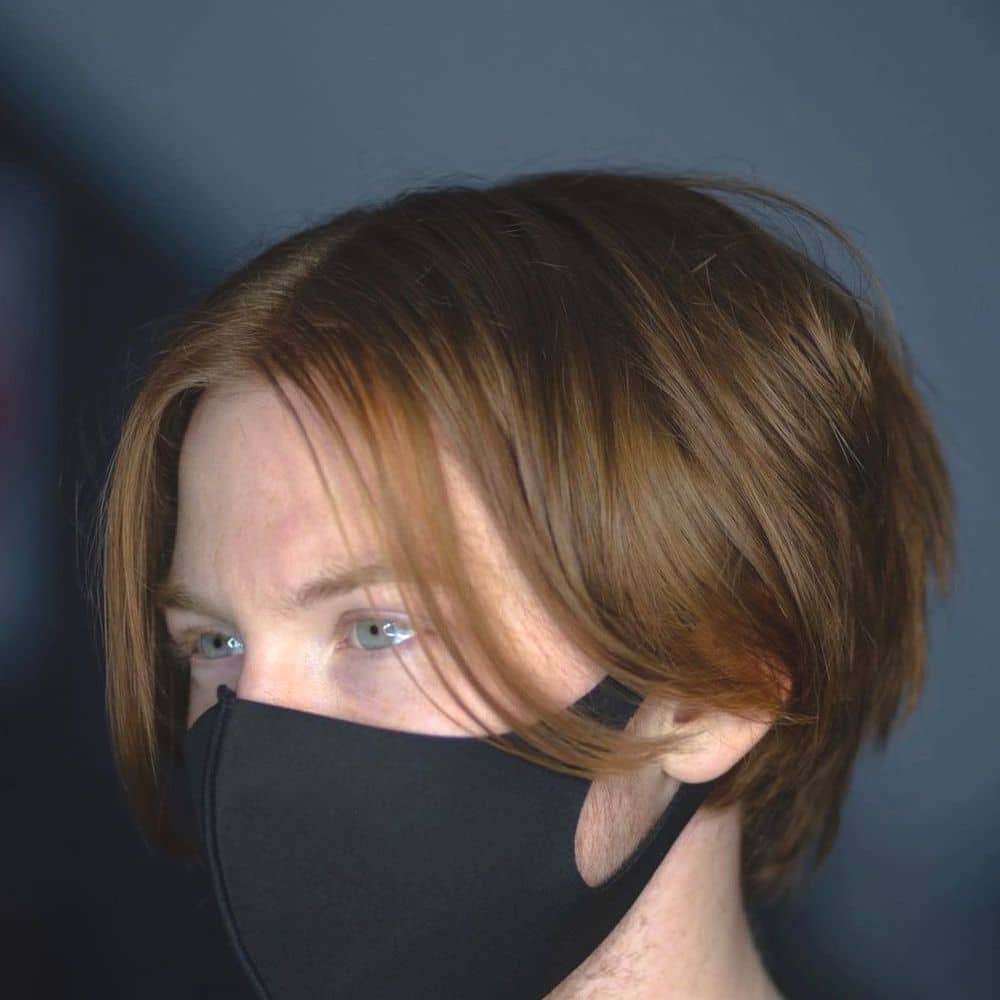 The curtains haircut does require a couple inches of bangs but this medium length cut is even longer all over. Fringe is about six inches long and angles up toward the back. The sides and back also have some length without going below the neckline.
7. How To Do The Curtain Hairstyle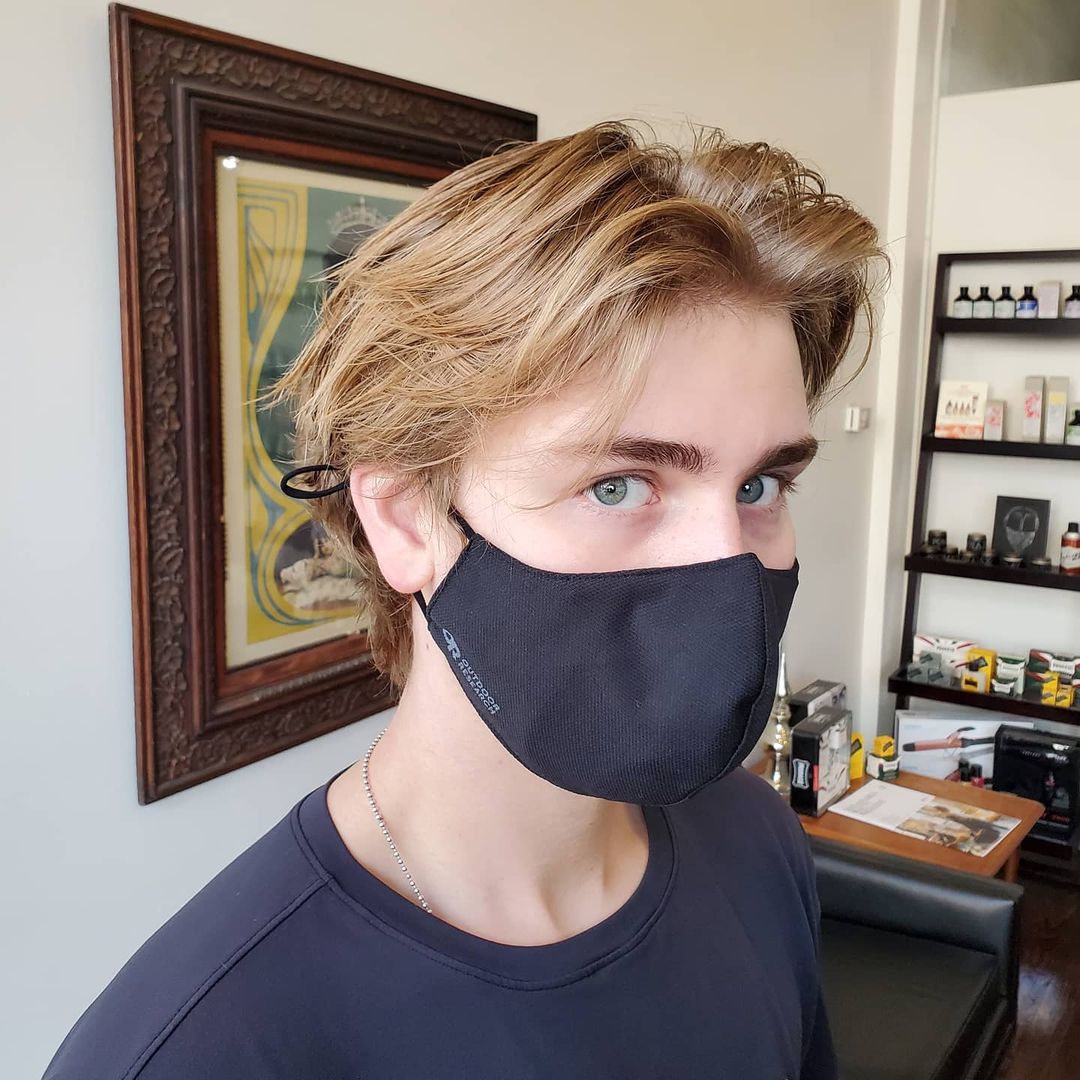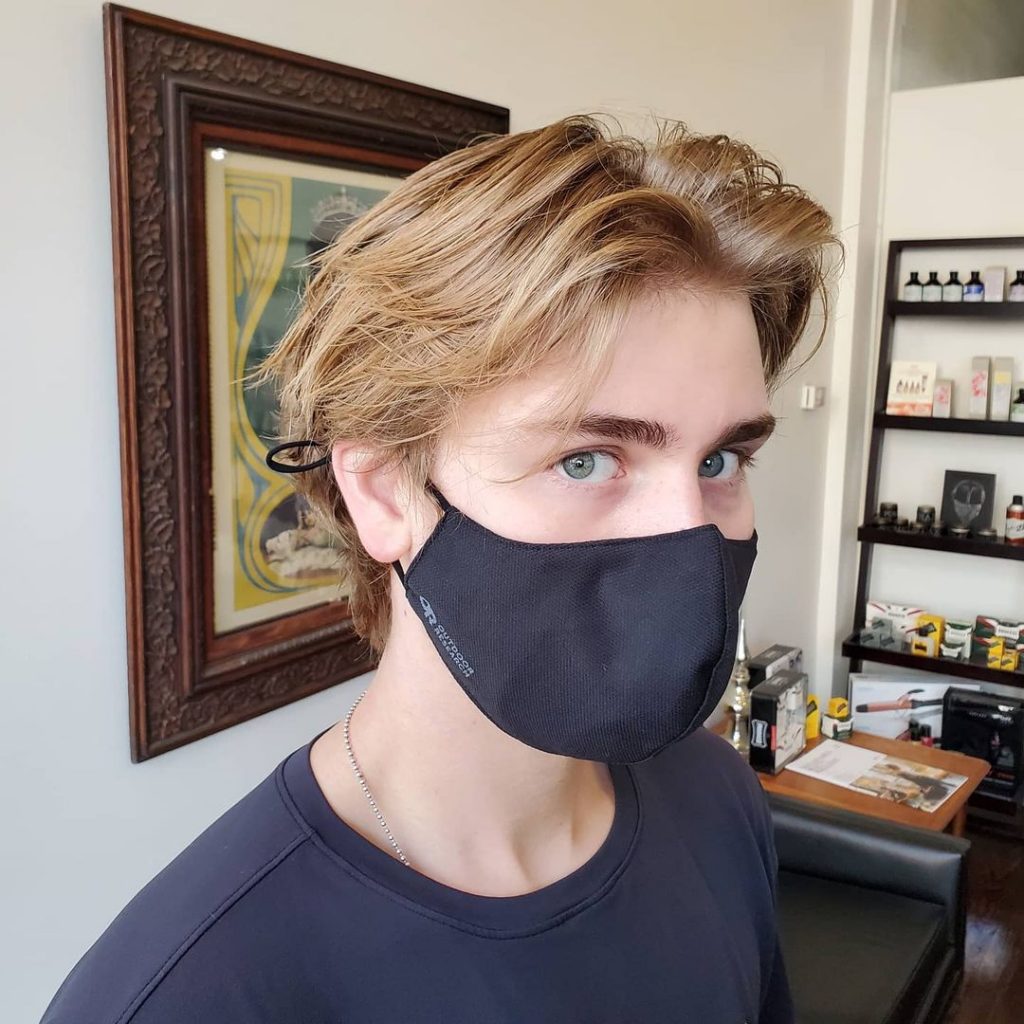 The main part of curtained hair is the part. It can be defined with a comb or created by fingers. As far as location goes, it can be right down the middle, off-center, or a side part. Try them all to find out what works for your face and as always, when in doubt, consult your barber or stylist.
Other than the part, hair curtains is about volume. Work hair up and out where you want with product and/or while blow drying. If you want messy texture, scrunch hair. Or for smoother hair, use a brush or comb. How to style hair curtains depends on your hair type. Here are a couple different options:
1. Blow Dry – No Product
Blow drying sets hair where you want to go. For fine and straight hair types, that can be enough hold for the curtains hairstyle. As always, use a heat protectant product on damp hair before blow drying.
2. Air Dry + Product
If you're not into blow-drying hair, that works too. Like many hairstyles, just work product into damp hair, work hair into place, and let it dry. This method works best for wavy and curly hair.
3. Blow Dry + Product
For thick and/or coarse hair types, a combination of both styling methods may be required for the desired volume and hold. Protect hair before blow-drying and then hold it in place with a pomade after. Keep reading for some product recommendations.
8. Curtains With Middle Part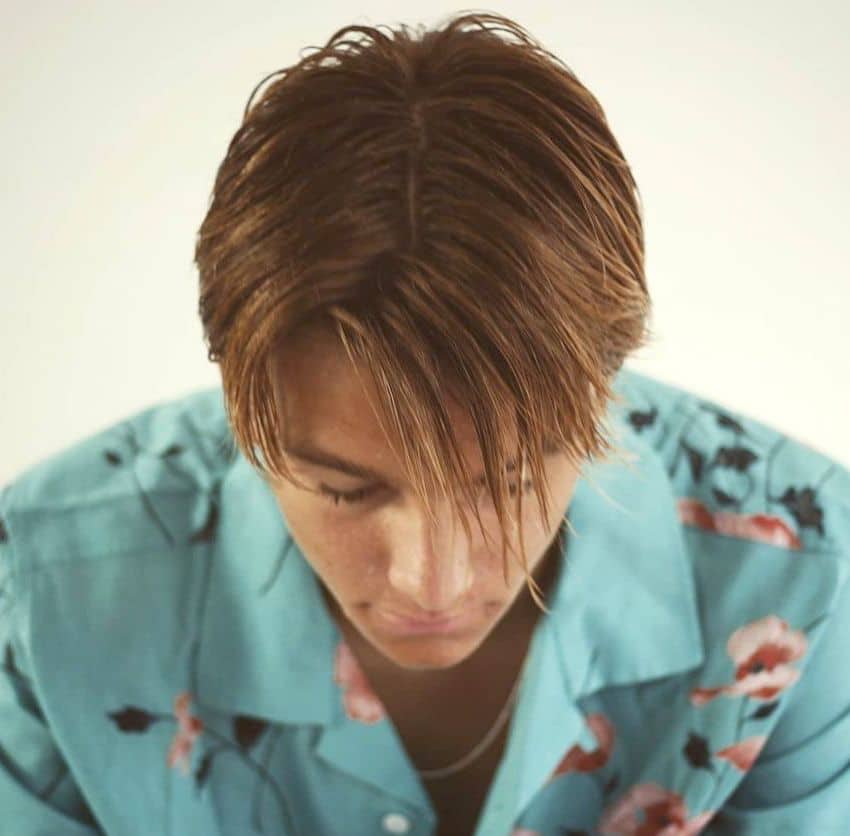 One of the first things a barber or stylist will do is define a part. This is an essential part of a haircut, especially this type of longer cut. The curtains with a middle part will have equal length hair on either side while a side part cut will be longer on one side and shorter on the other.
A center part doesn't always have to be worn that way. This look is parted down the middle until about an inch behind the forehead where is switches over to one side.
9. Good Curtains Hair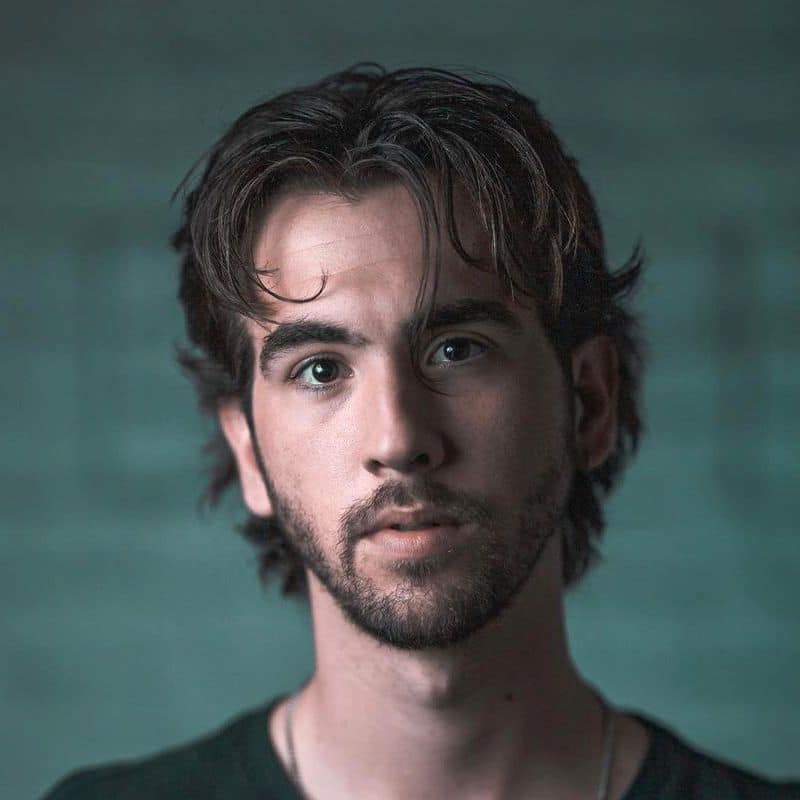 Good is in the eye of the beholder but we can probably all agree that this is good hair. It's a cool wavy mullet style topped off with piecey curtain bangs.
10. Best Hair Products For Curtain Hairstyles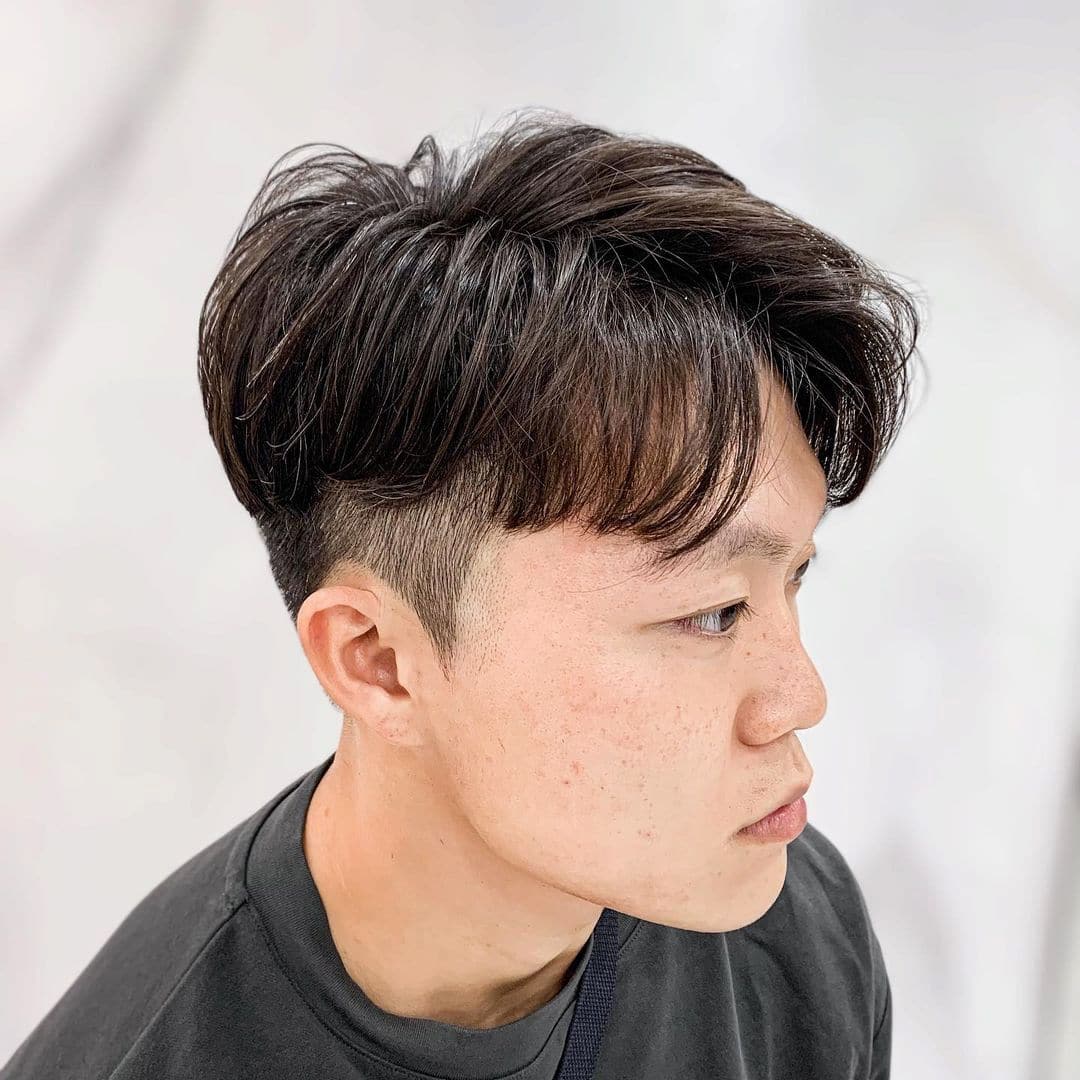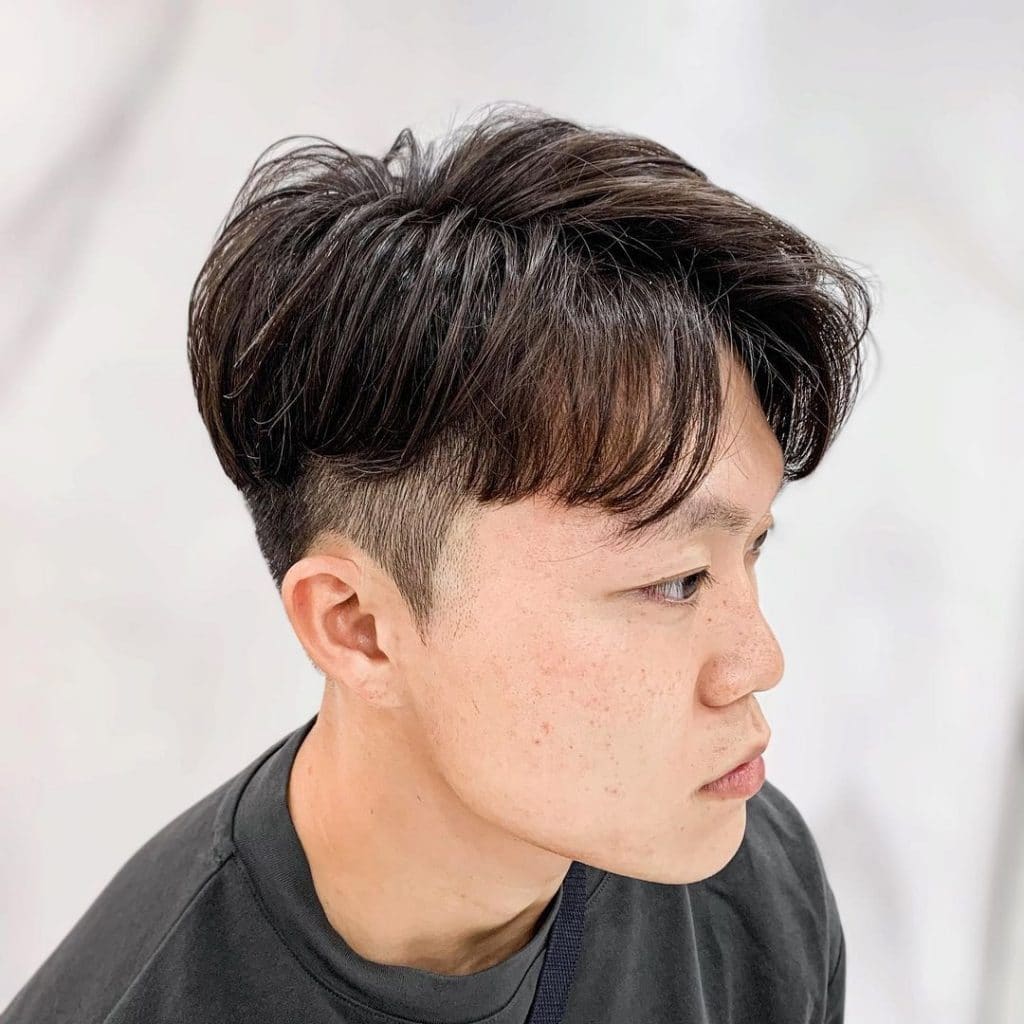 The best hair product always depends on hair type as well as the hairstyle. As mentioned above, the look can be styled with blow-drying alone. If this is a new style, just work with what you already have and see how it looks and feels. It you're not happy, here's what to look for.
For natural look, use for a matte product like a putty, clay, or cream. Choose the hold based on hair type, with thicker hair needing stronger hold.
Another way to wear curtains is messy, textured, and even a bit greasy. For that, try a low to medium shine product. For an even messier look, try a texturizing pomade. Apply product before blow-drying and a little bit more after, if required.
11. Curtains Hairstyle For Wavy Hair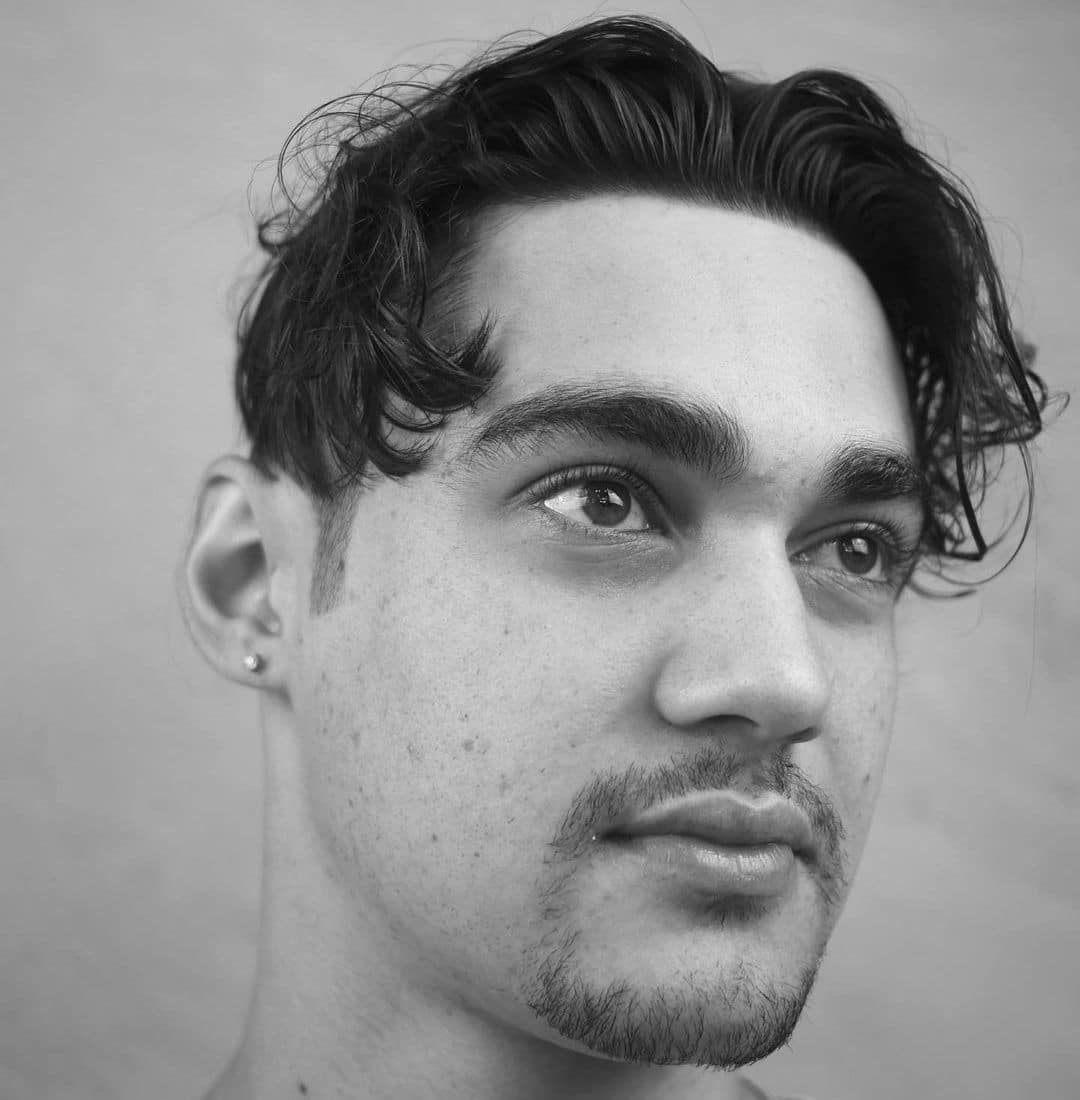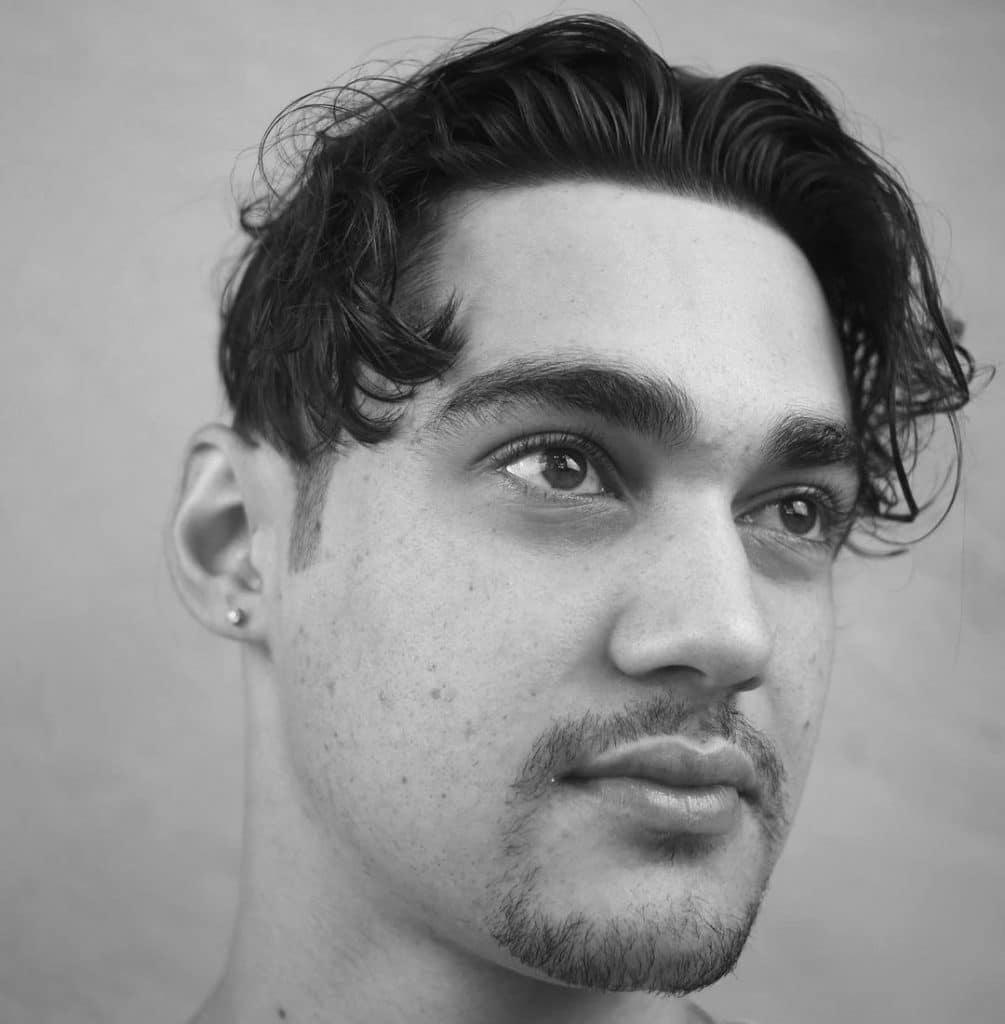 Last but not least, here's a cool curtained style with naturally wavy texture. This version is pushed up from the center part and out from there. Use your favorite curly hair product to get the look. For a different look, you can also straighten hair.