Have you heard of the crop haircut? It can also be called a French crop, textured crop, crop fade, crop chop, and many more. As all of the names indicate, it's a men's short hairstyle with plenty of personality.
The features of a crop are texture, some type of fringe, and faded sides. This cool men's haircut can be very short, longer, or thicker. The fringe can be a blunt Caesar-type fringe high on the forehead or some combination of textured, spiky, and longer.
The many variations of this haircut make it work for all hair types, taming thick and coarse hair and conversely, helping thin and fine hair appear thicker with added volume and texture. It is naturally suited to wavy and curly hair. And of course, works for stylish lads of all ages.
We've talked about this popular look as European hair trends and new men's hairstyles and more. This is the definitive crop post with 35 different looks for men, boys, and curly hair.
Crop Chop Haircuts For Men
1. Crop Top Haircut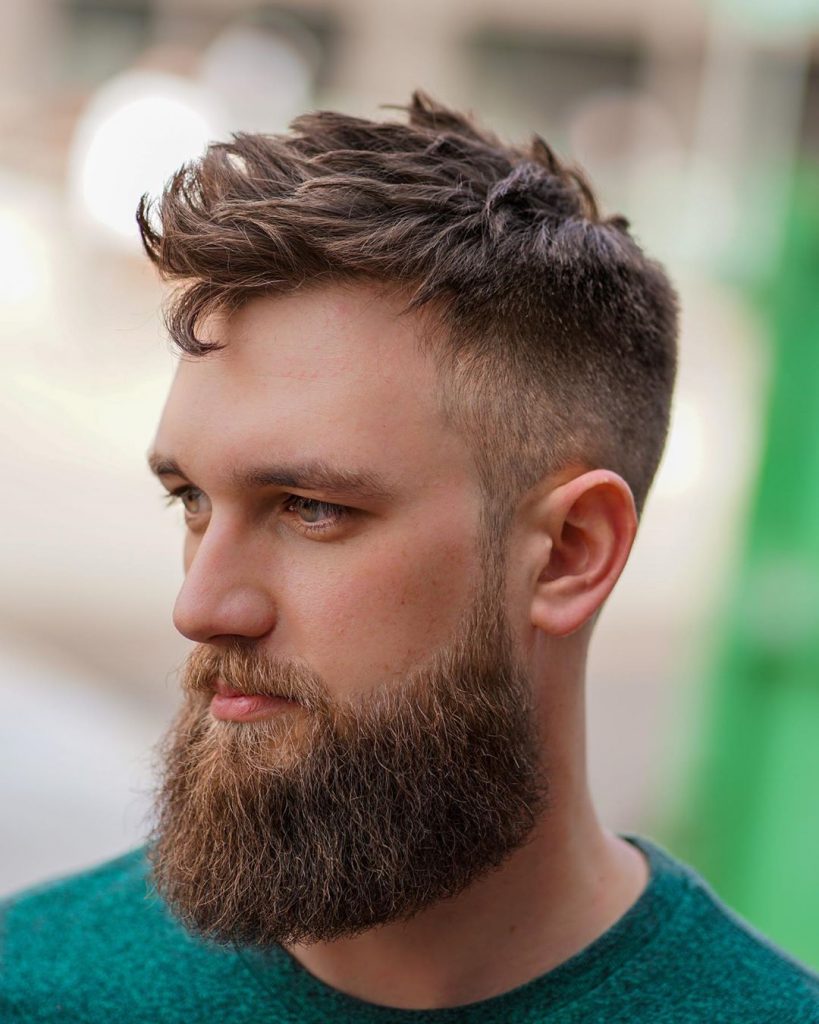 A classic crop with messy spiky styling.
2. Crop Haircut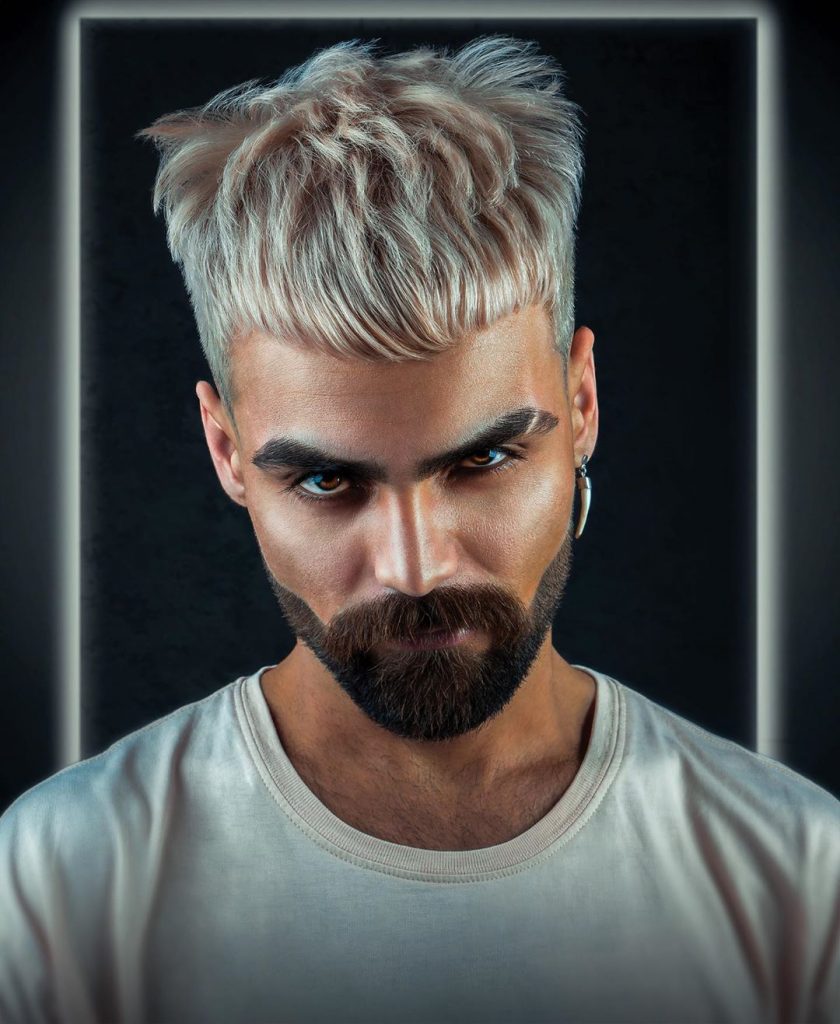 It's so modern, it could be from the future.
3. French Crop Haircut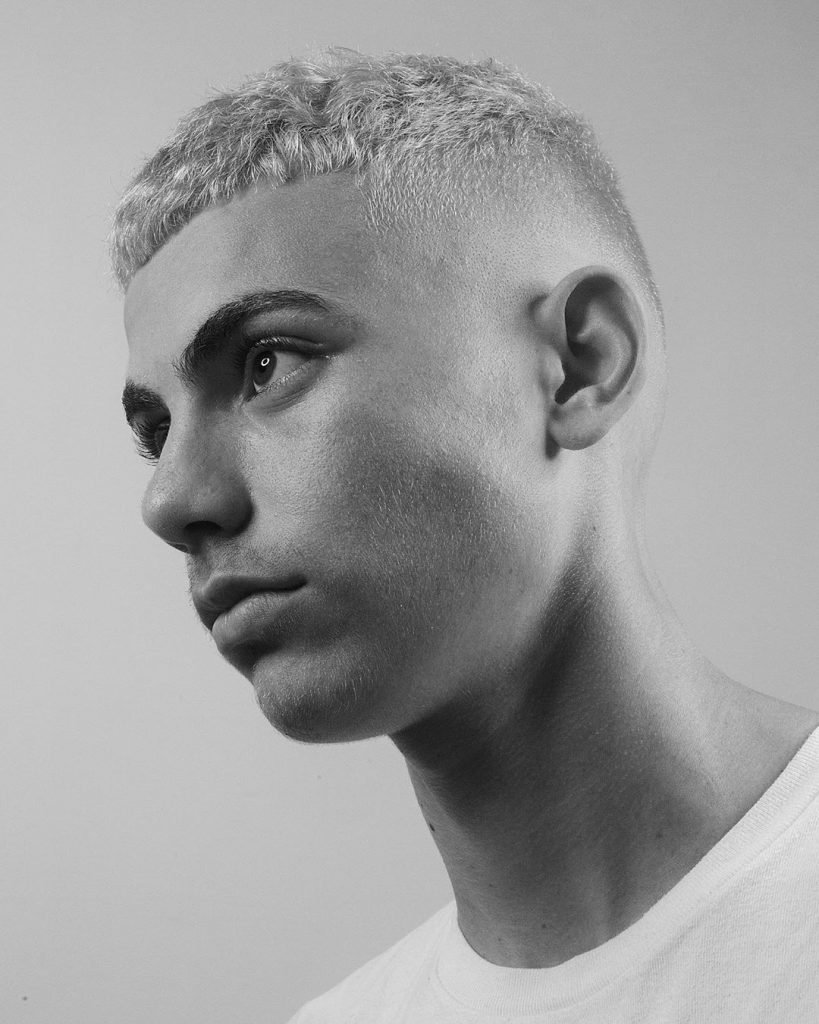 Just a little bit of length can have a lot of texture.
4. Textured Crop Haircut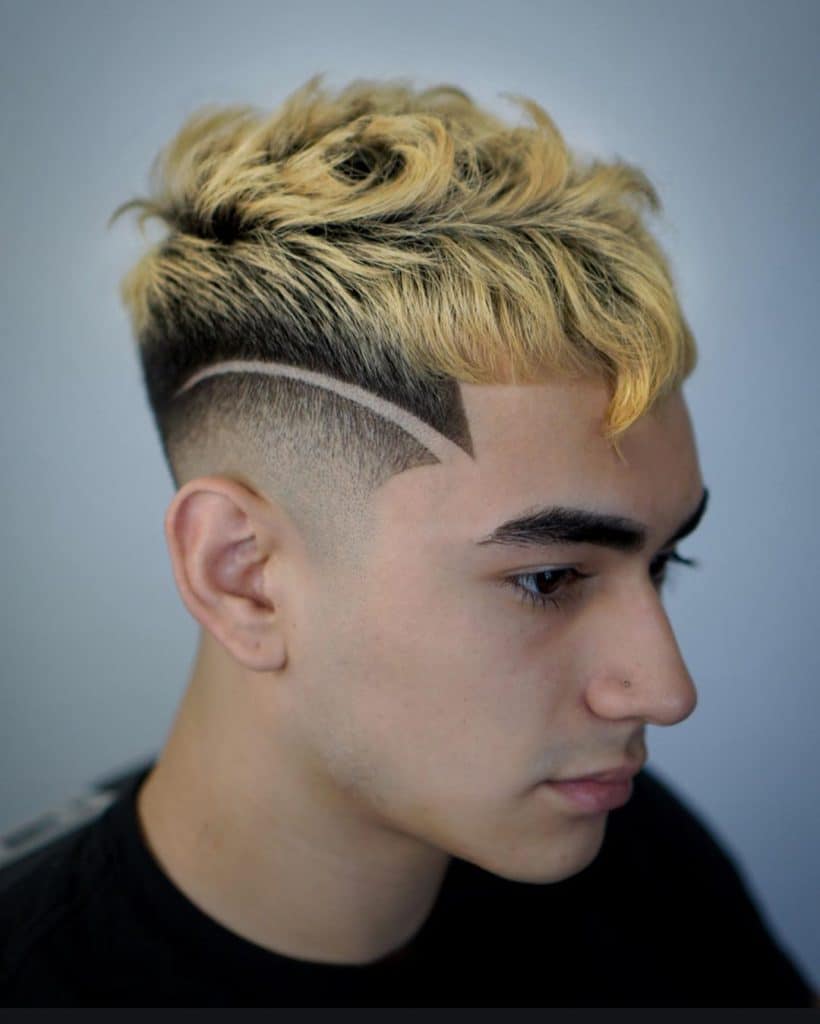 This cool cut has texture all over with spikes on top and jagged fringe. It's cool in every hair color but something extra in this shade of yellow.
5. Crop Fade Haircut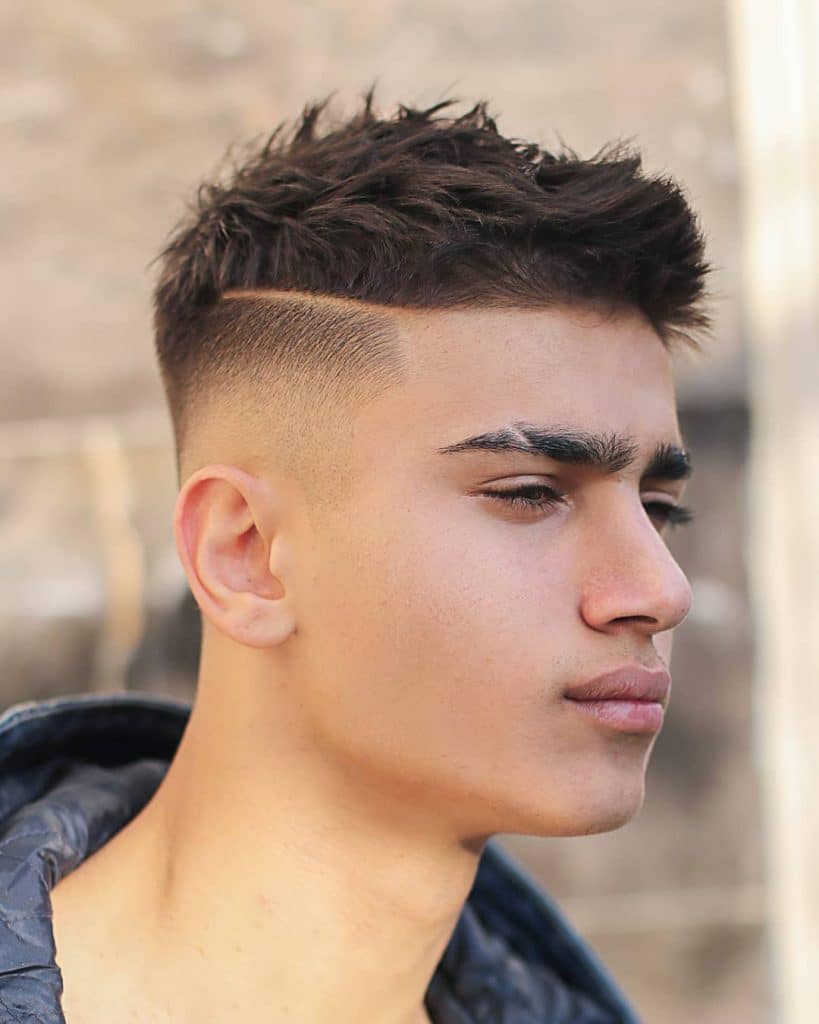 A high fade balances out a short cut for thick hair. Spikes are pulled into a loose wave and end with the whole look finishes with a brow slash.
6. Long Crop Haircut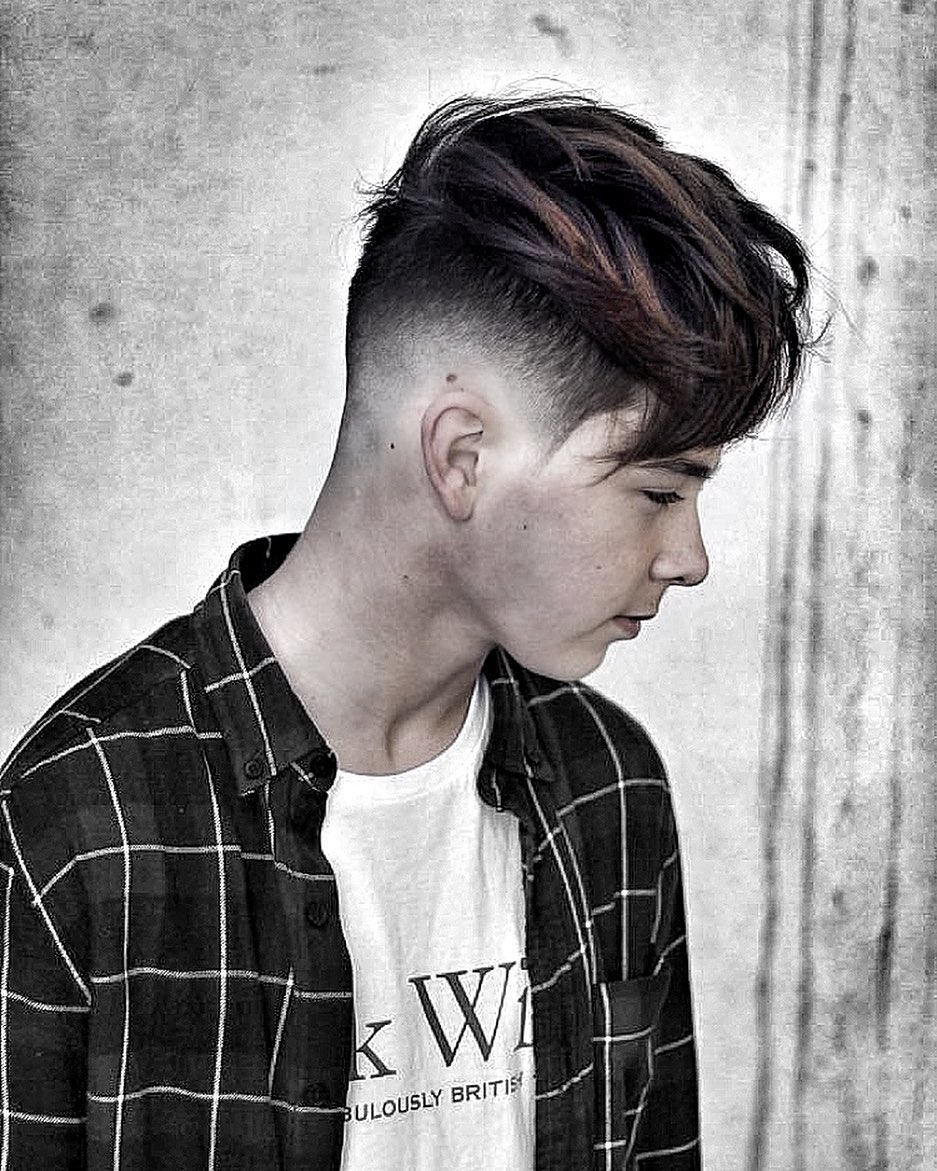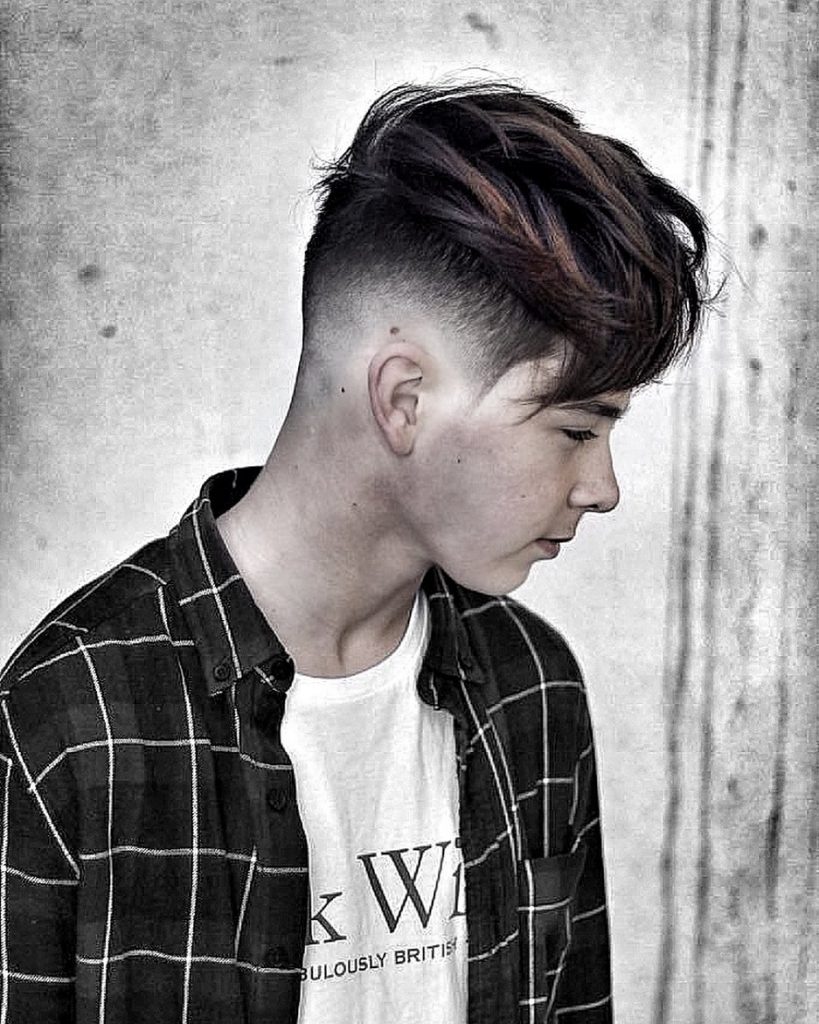 In a fresh way to wear the popular disconnect haircut, this look takes adds textured flow to medium length hair.
7. Best Haircuts for Thinning Hair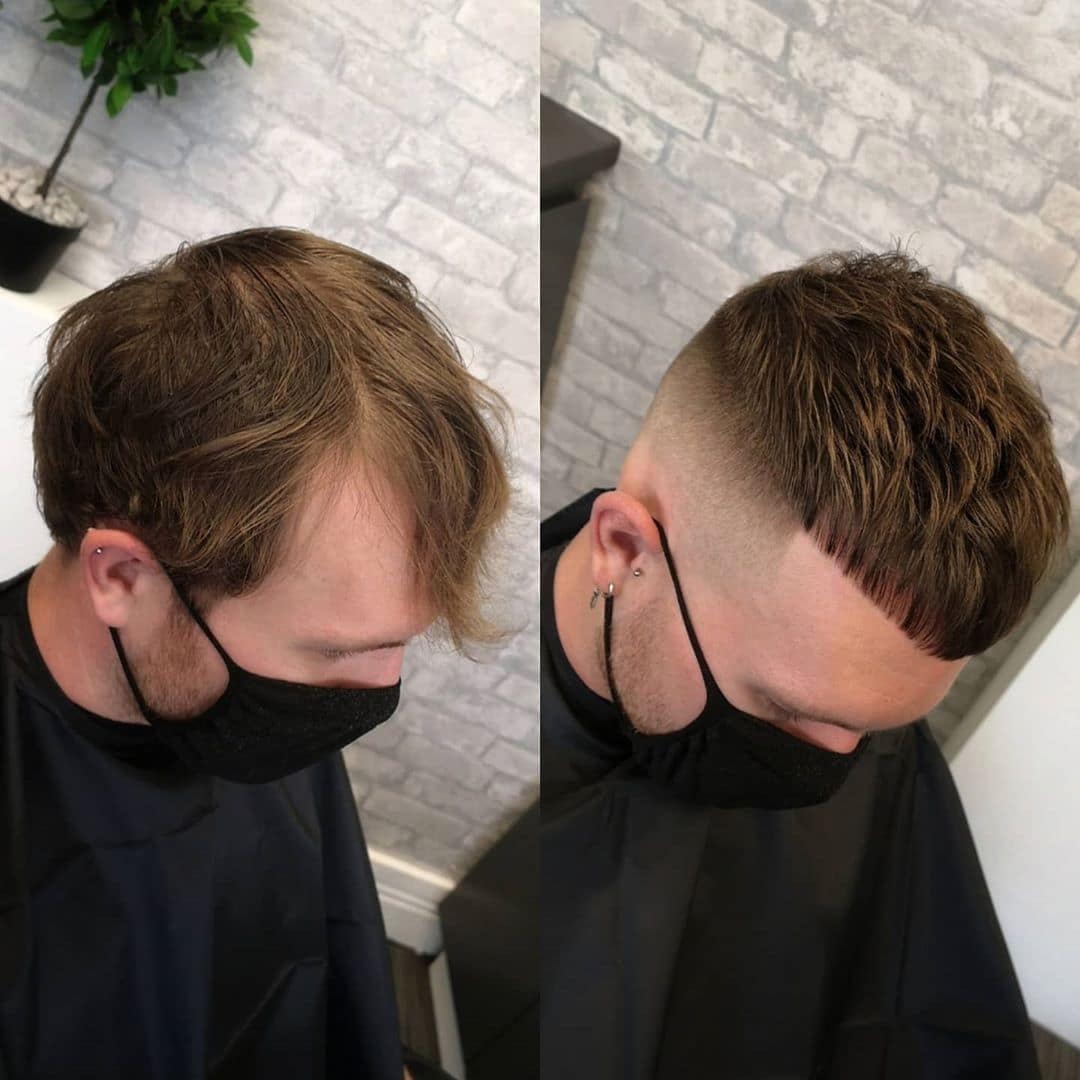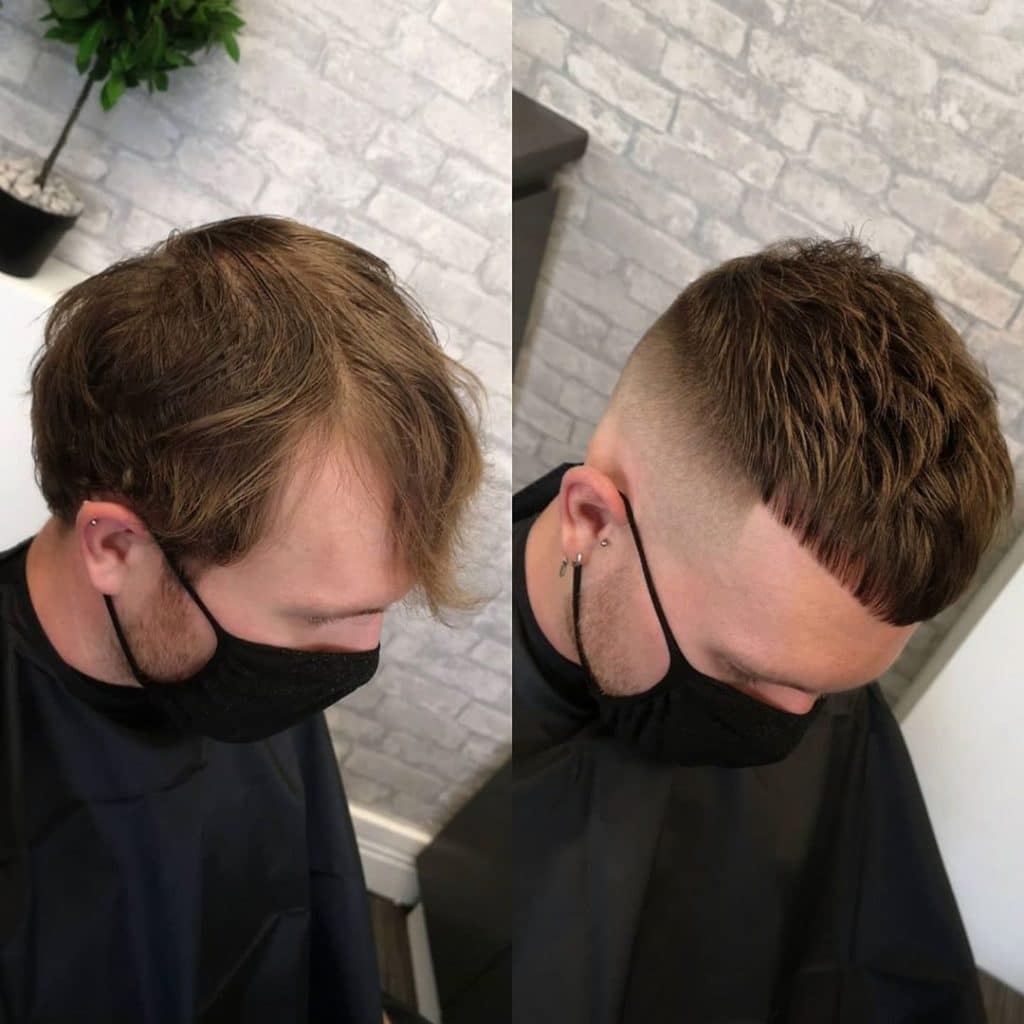 You have to see it to believe it but this thinning hair appears so much thicker and fuller with the added texture and volume of a crop. If this blunt version isn't for you, opt for a different style of fringe.
8. Euro Crop Haircuts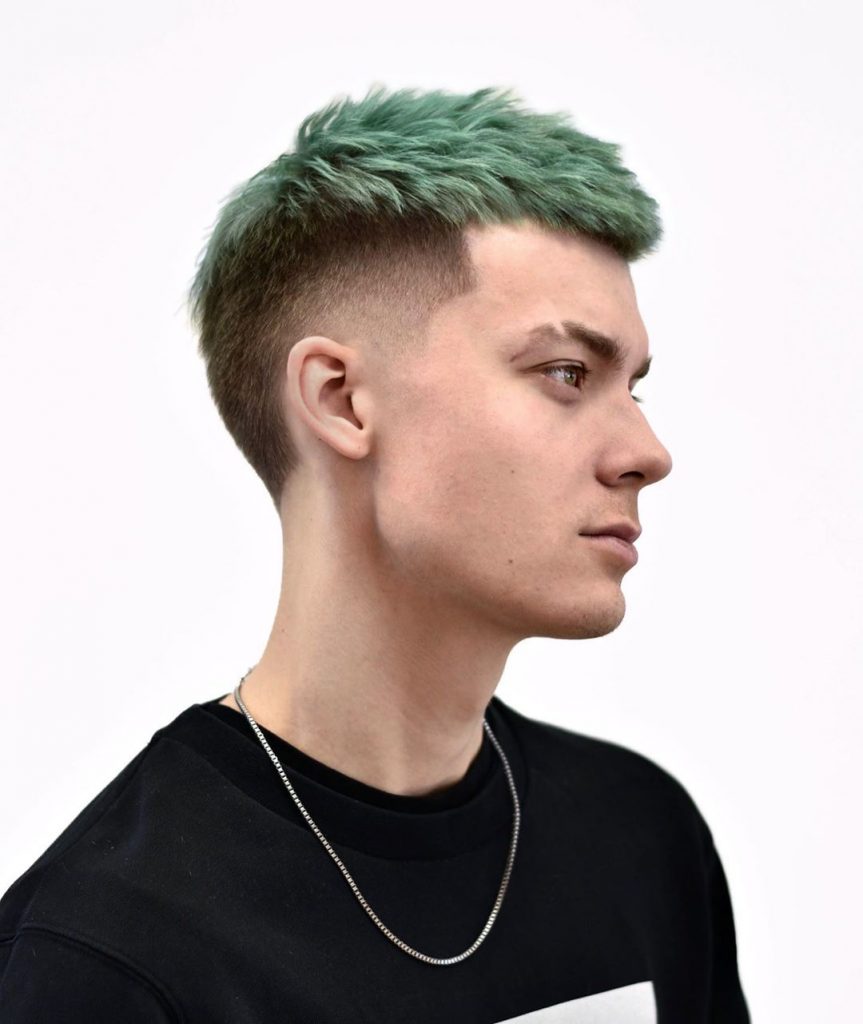 The crop has been in trendy in Europe for a number of years. That just means that barbers are keeping it fresh with new looks like this textured buzz with a temple fade. It's the same look with a new shape.
9. Modern Crop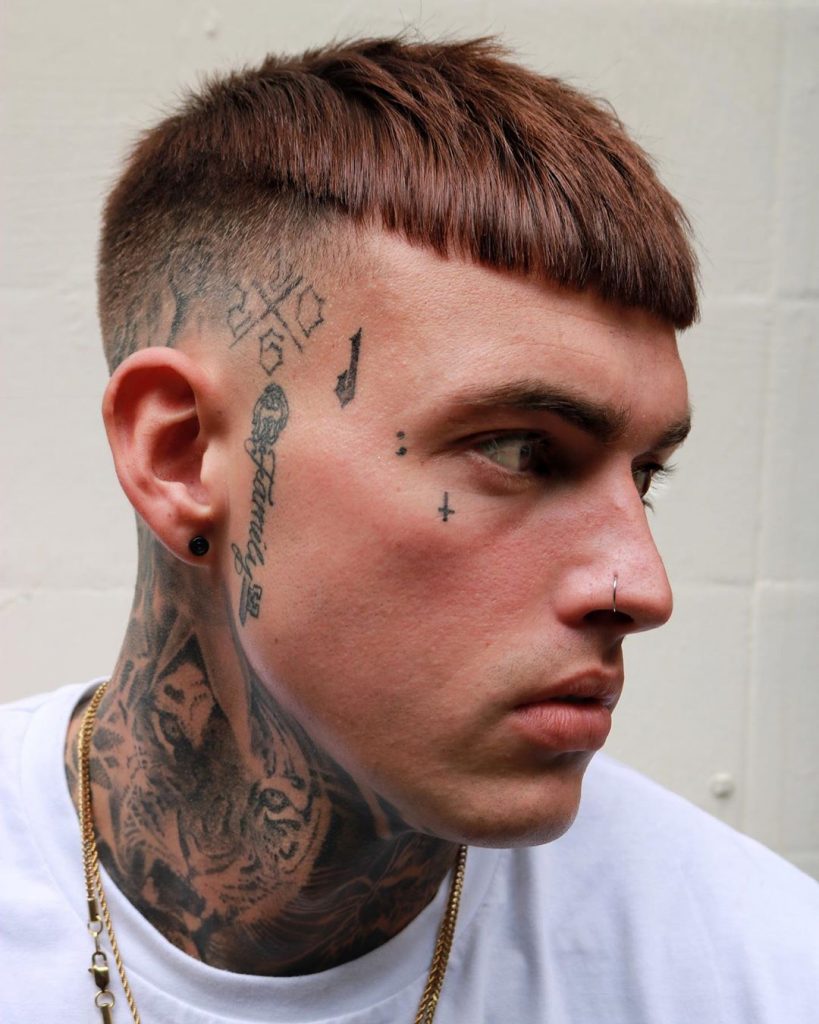 A cool way to update the blunt fringe is by wearing it an angle.
10. Spiky Crop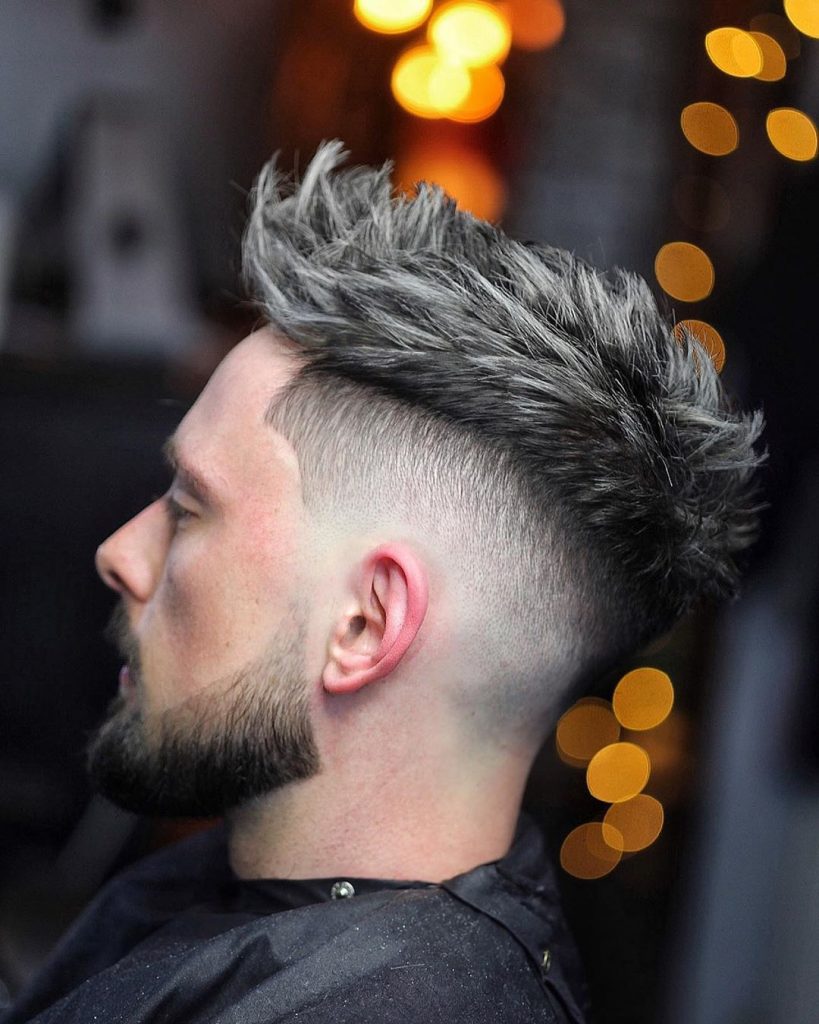 This haircut looks great with textured fringe worn down or spiked up. Highlights in dark hair mirror the tone of the skin fade.
11. Caesar Crop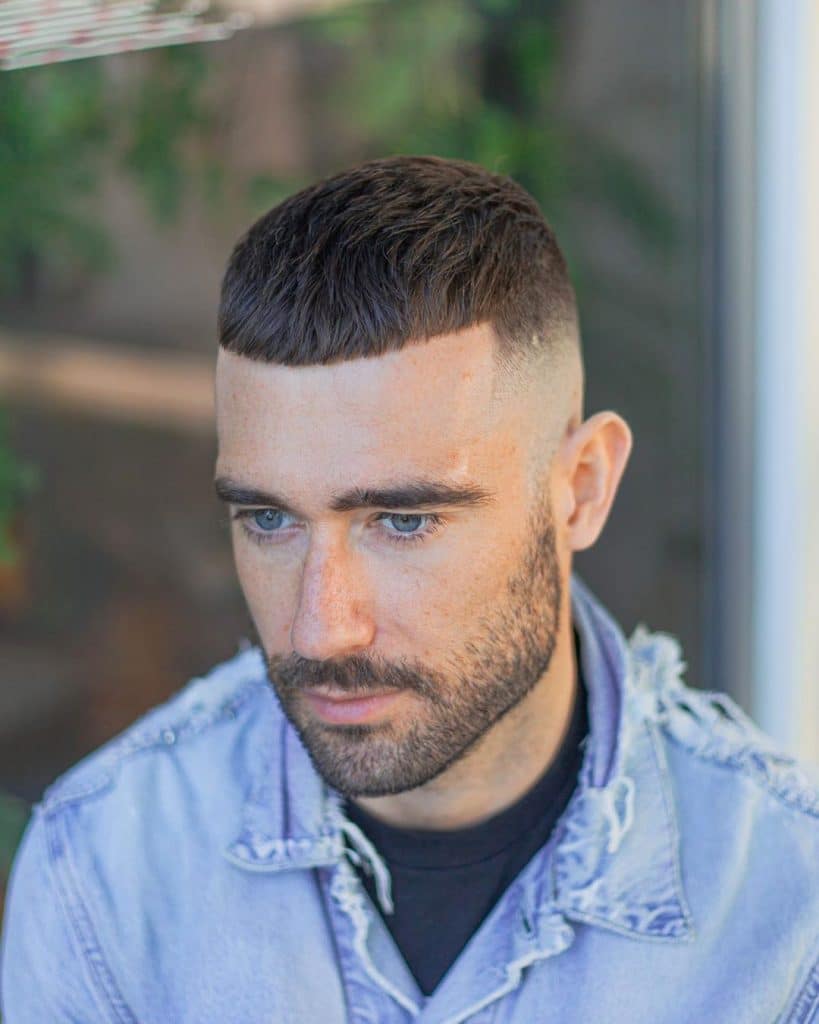 Here's a modern way to wear the iconic Caesar haircut. The stubble beard and distressed denim also keep it trendy.
12. Fringe Crop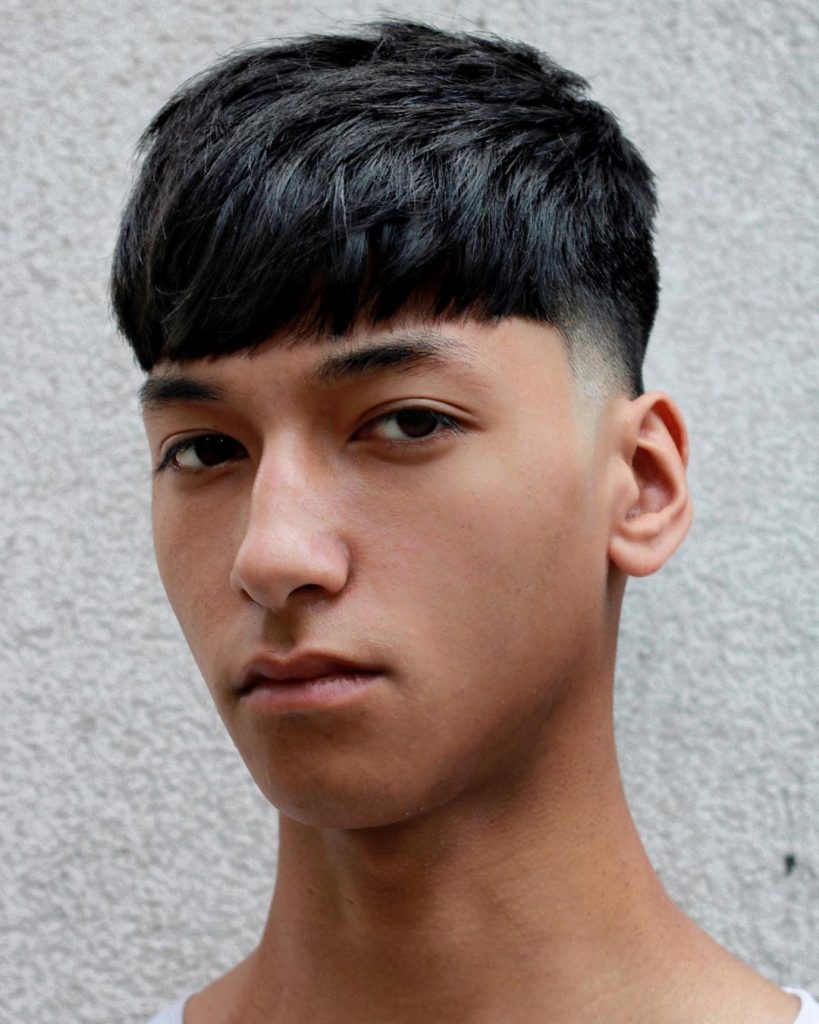 Whether you call it bangs or fringe, it looks good cut long and heavy.
13. Messy Crop Haircut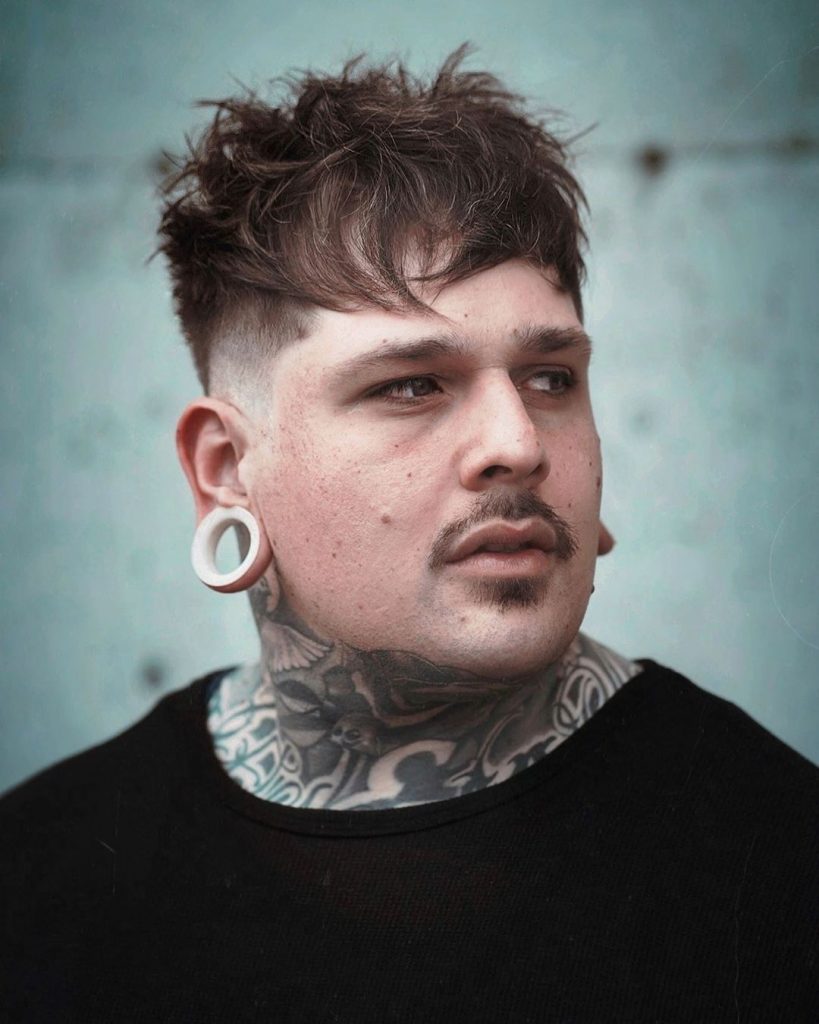 This jagged looks takes texture into messy territory.
14. Cool Haircuts for Young Men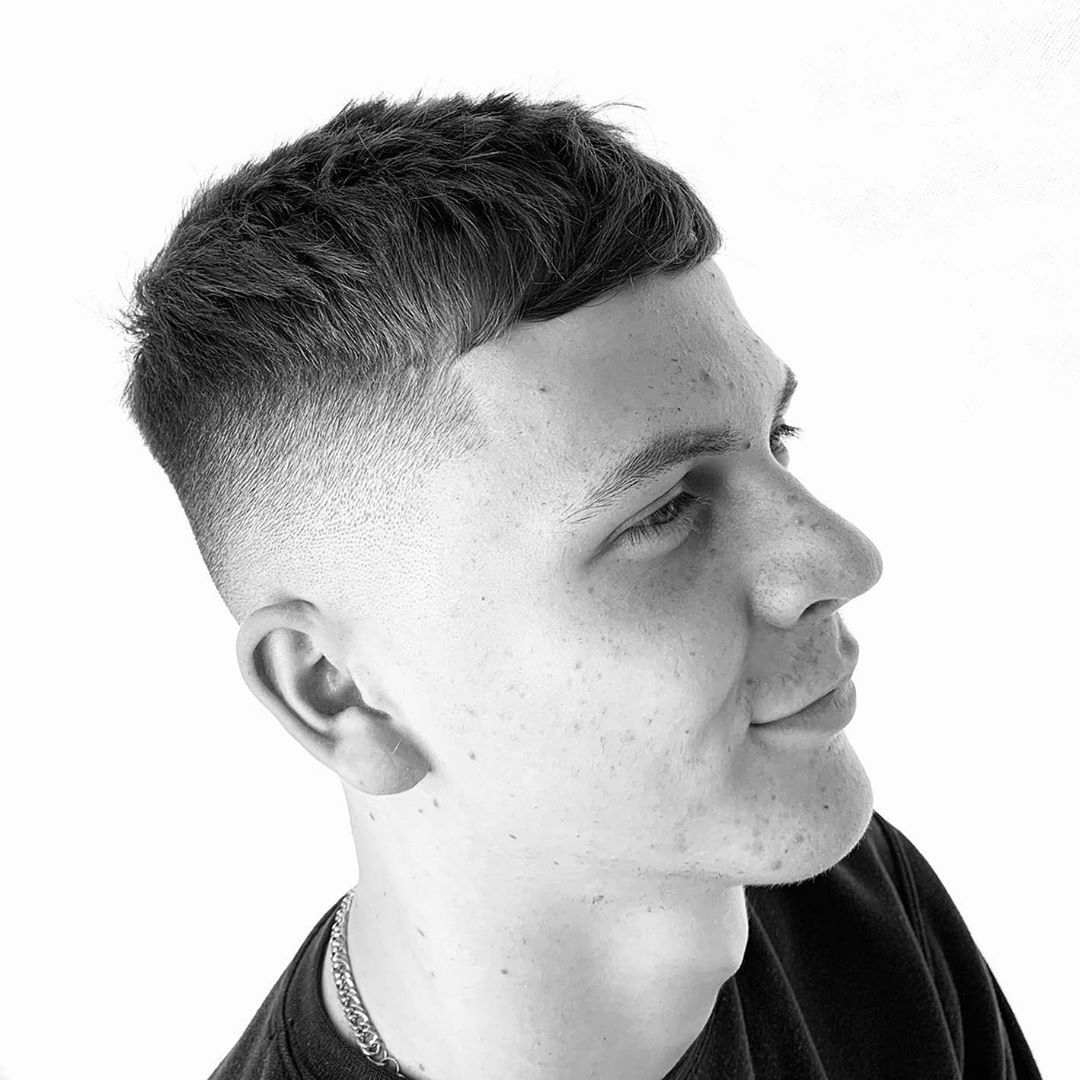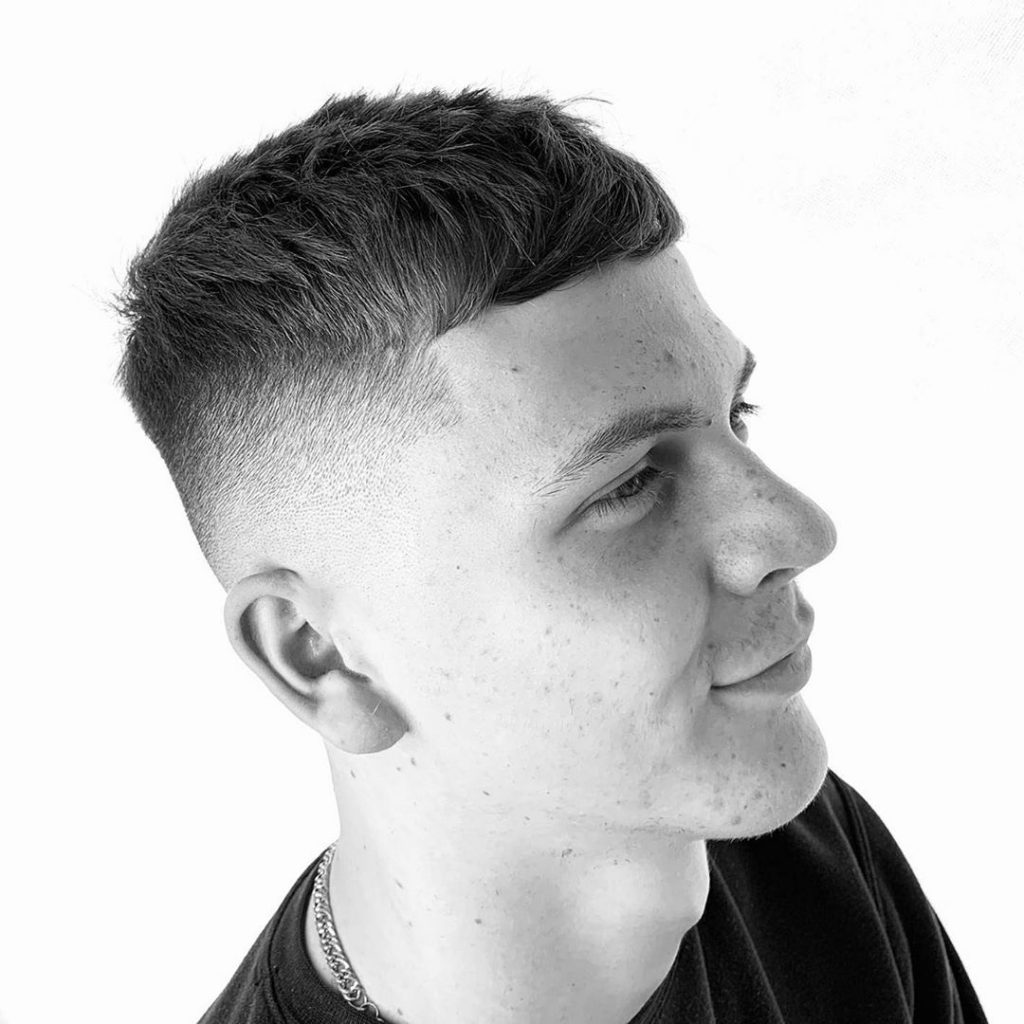 This fringed cut looks great at every age.
Curly Crop Haircuts For Men
15. Curly Hair + Long Fringe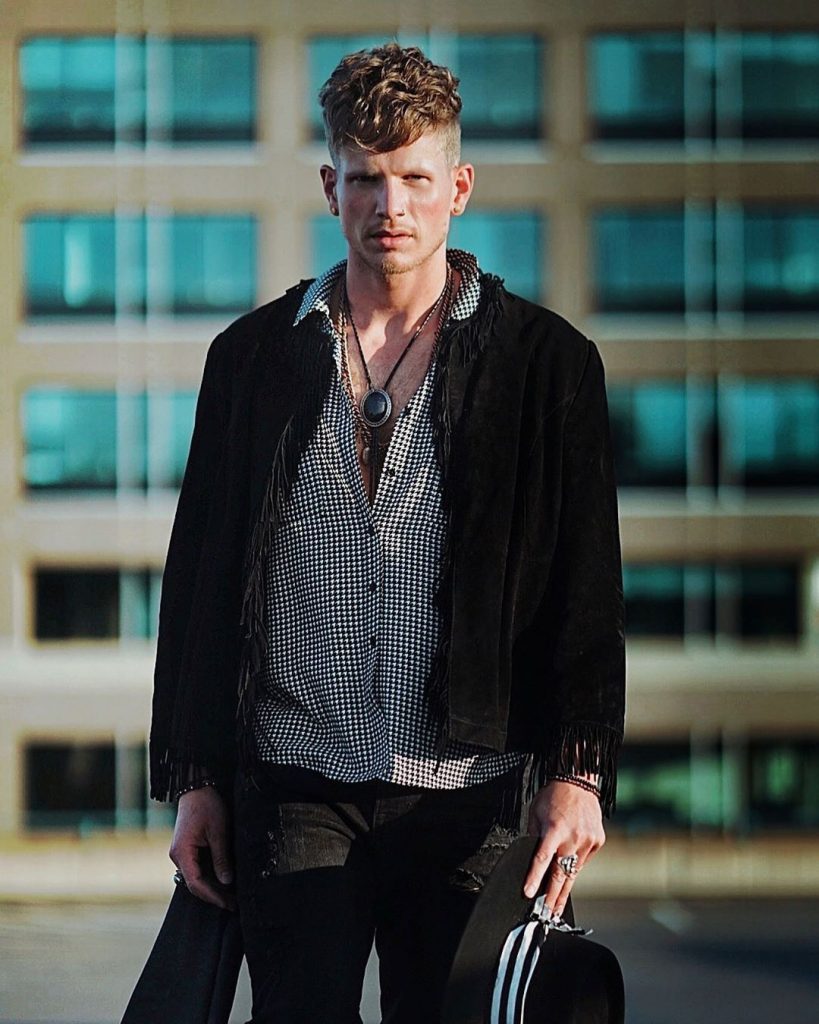 Wavy and curly hair don't need to add any texture. Just use a light pomade or styling cream to lock in curl and lock out frizz.
16. Low Fade + Curly Hair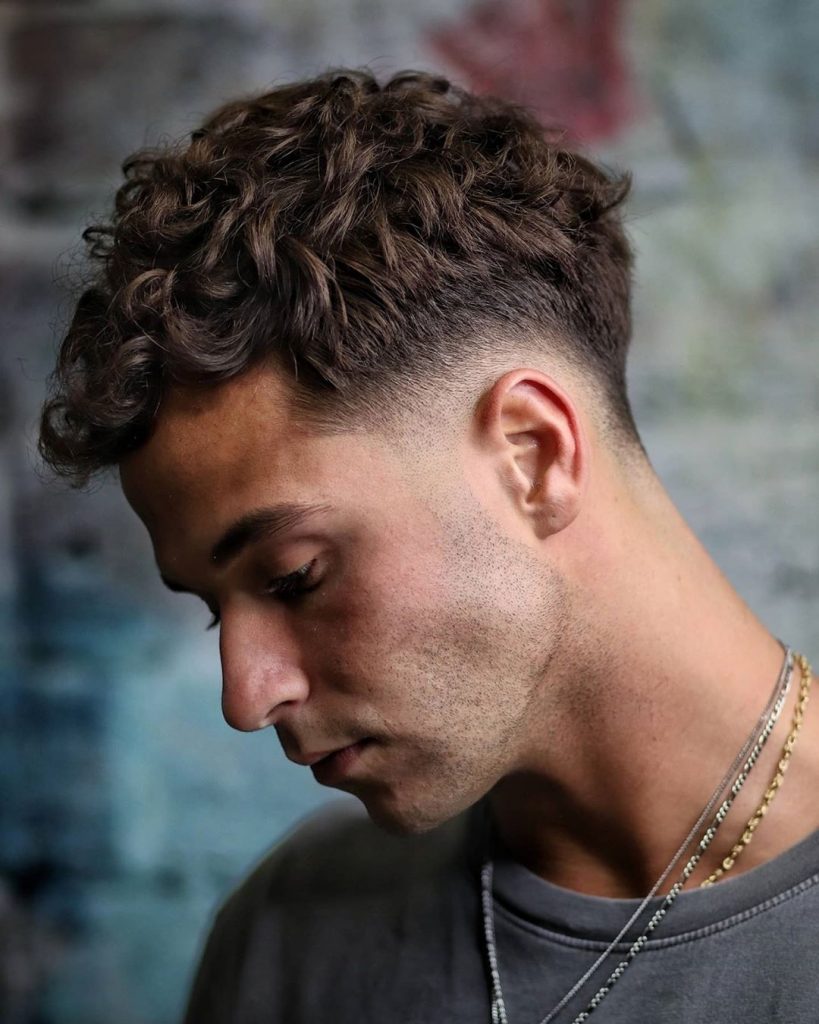 For a different look, get a low fade around the sides and back.
17. Cool Curly Haircuts for Men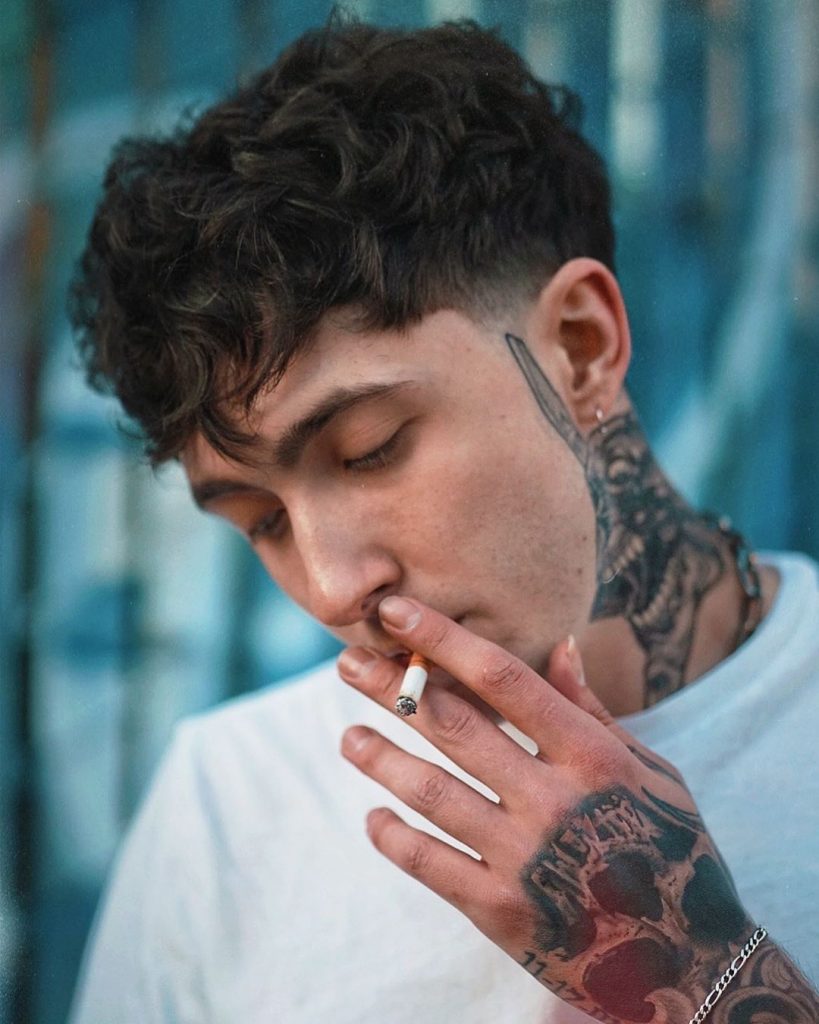 Here's a similar heavy crop with longer fringe.
18. High Fade Haircuts For Curly Hair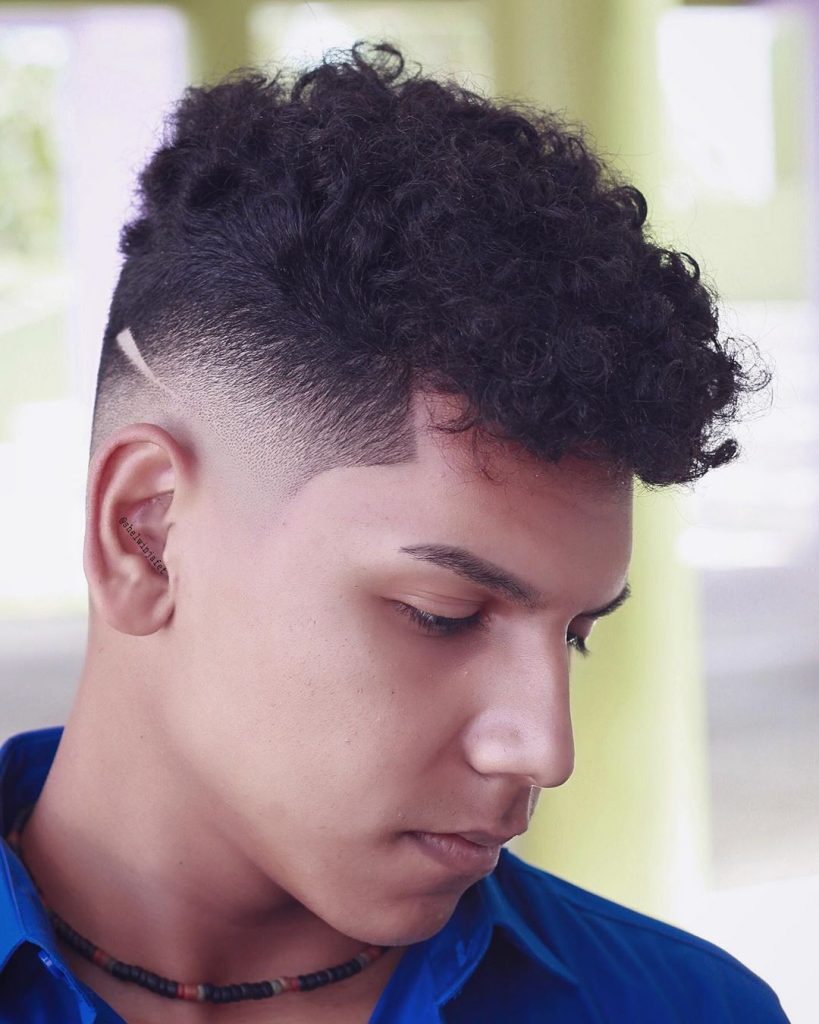 Or go for the original crop style with a high fade and a hint of fringe.
19. Drop Fade Haircuts For Curly Hair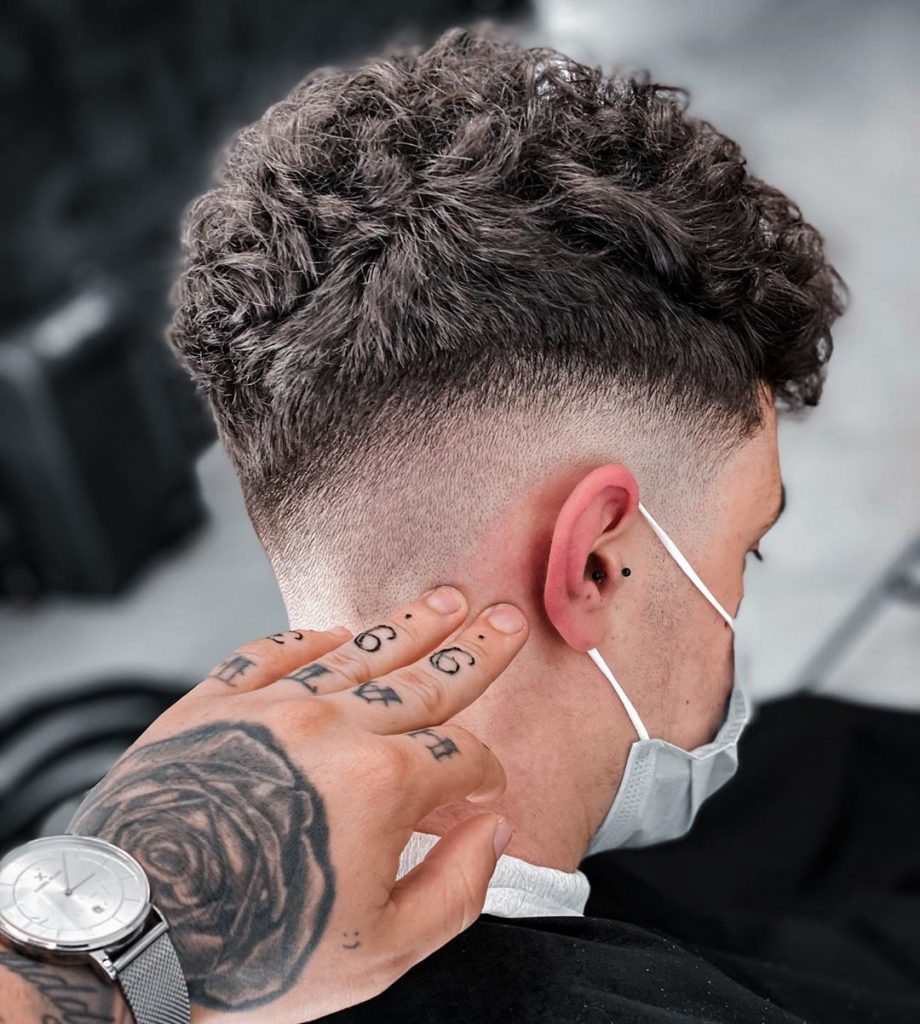 For a curved neckline, try a drop fade
20. Short + Curly Crop Haircuts For Men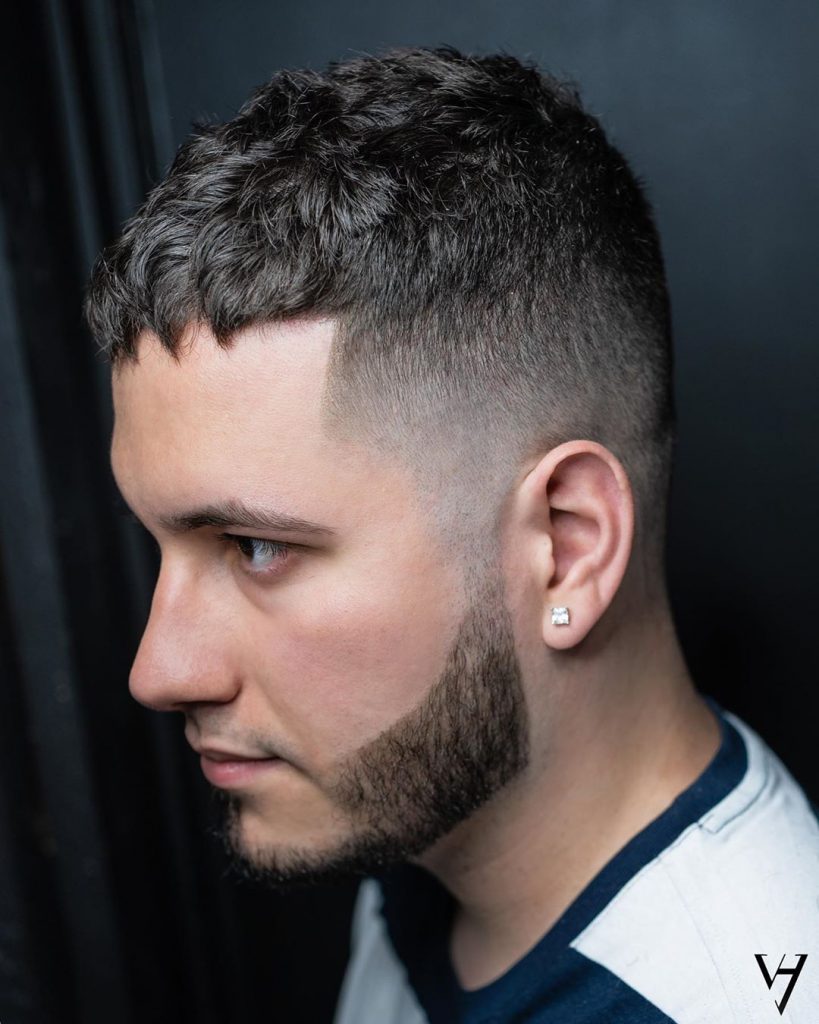 Even cut short, this curly cut has plenty of natural texture. Instead of blunt fringe, this look is styled into jagged teeth.
Boy Crop
21. Cool Short Haircuts For Boys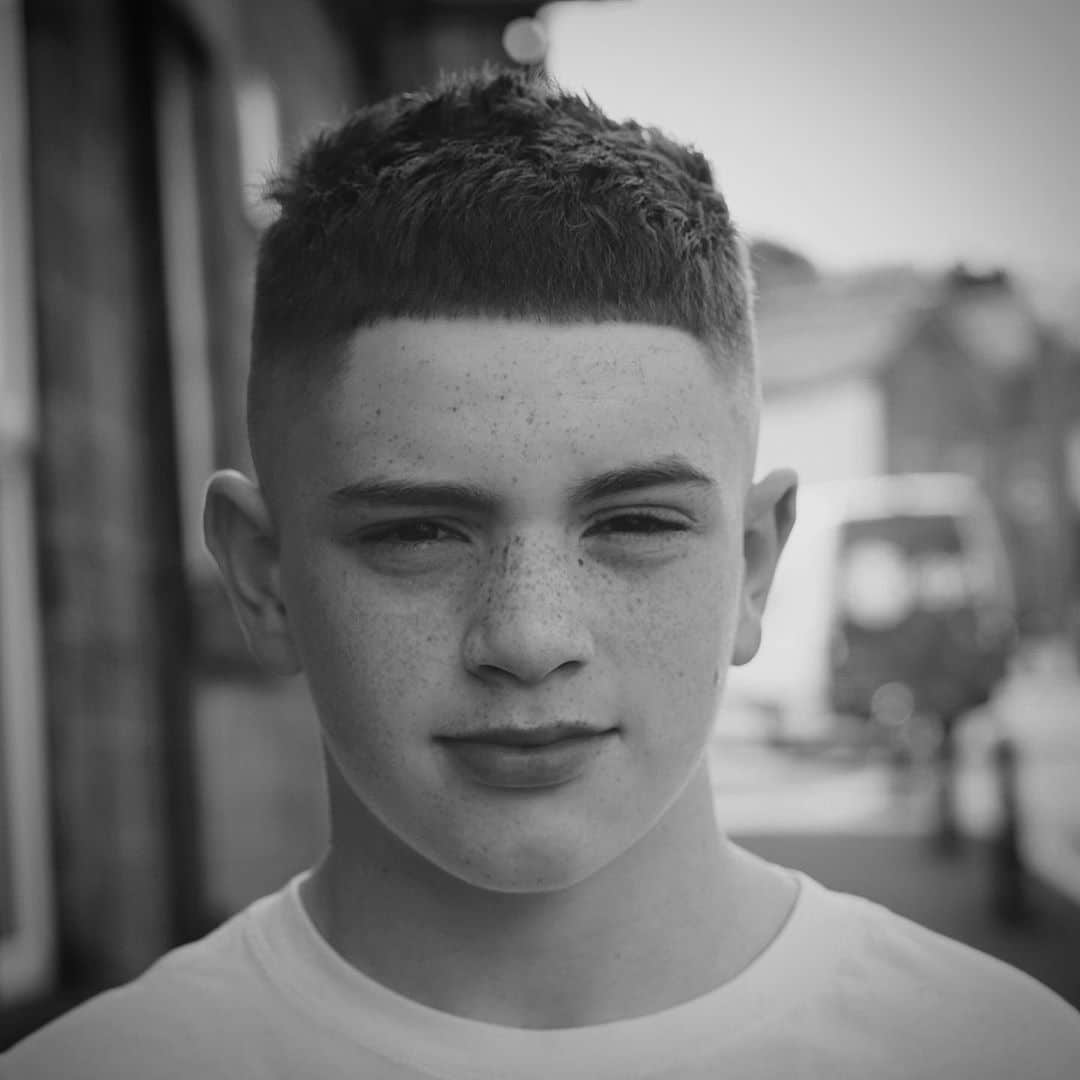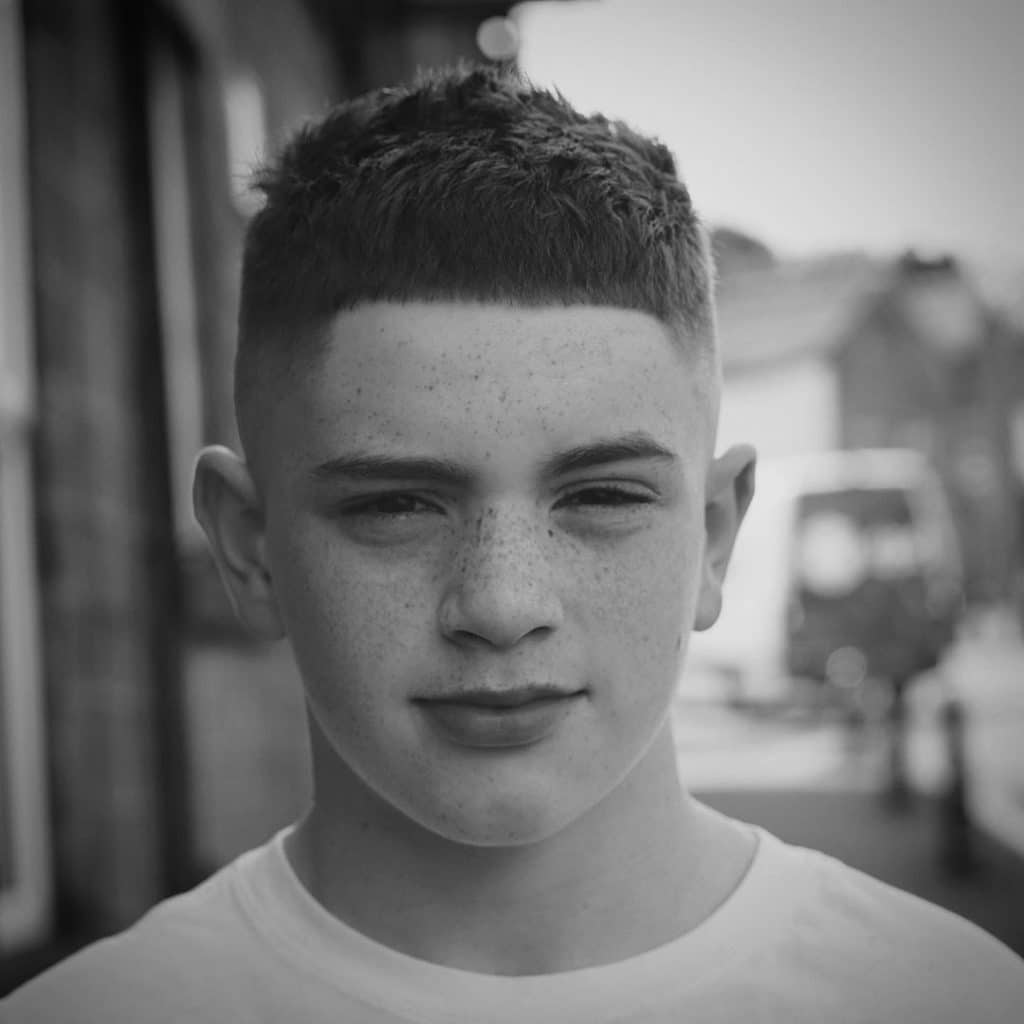 For the fashion forward boys, a blunt crop says that you know what's up.
22. Crop Fade Haircuts For Boys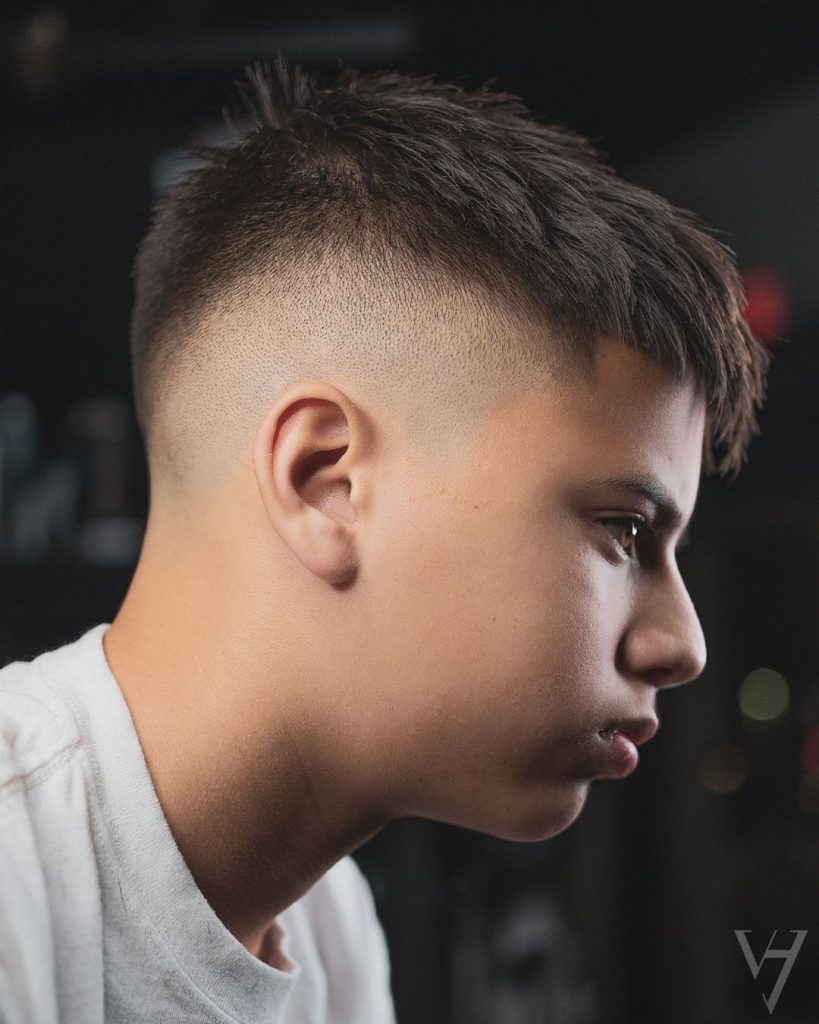 Fringe at the front with a drop fade at the back.
23. Haircut For Boys With Curly Hair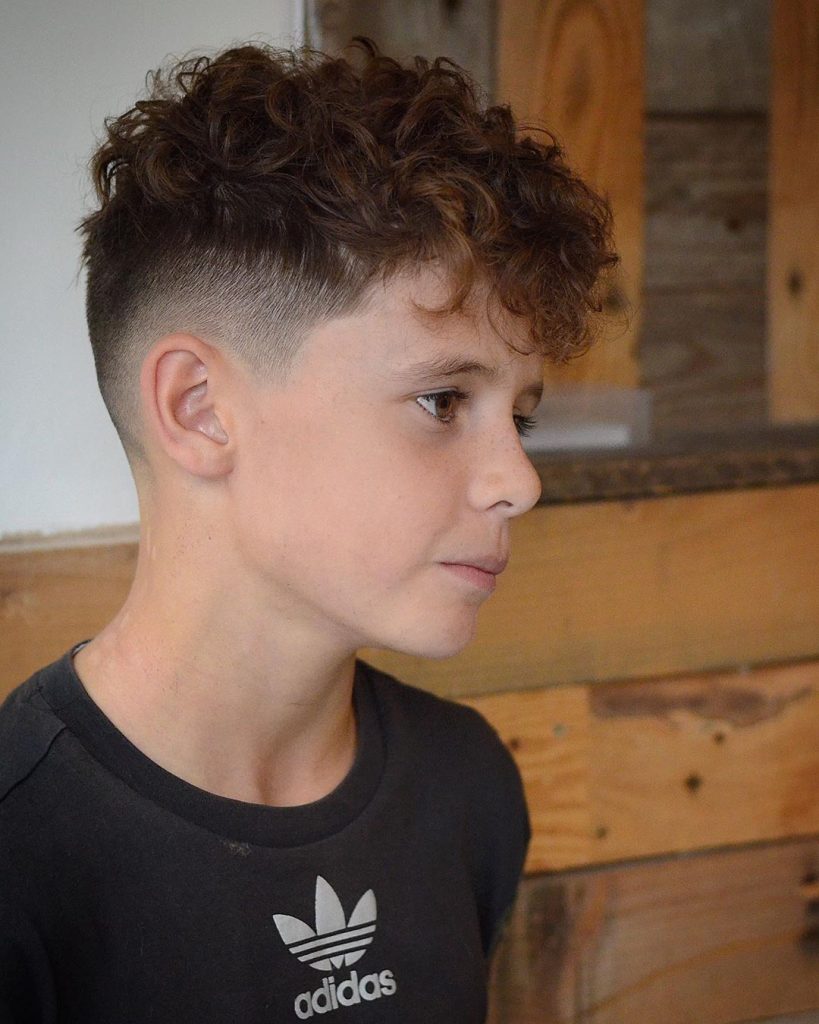 And the same cut with curly fringe.
24. Soccer Haircuts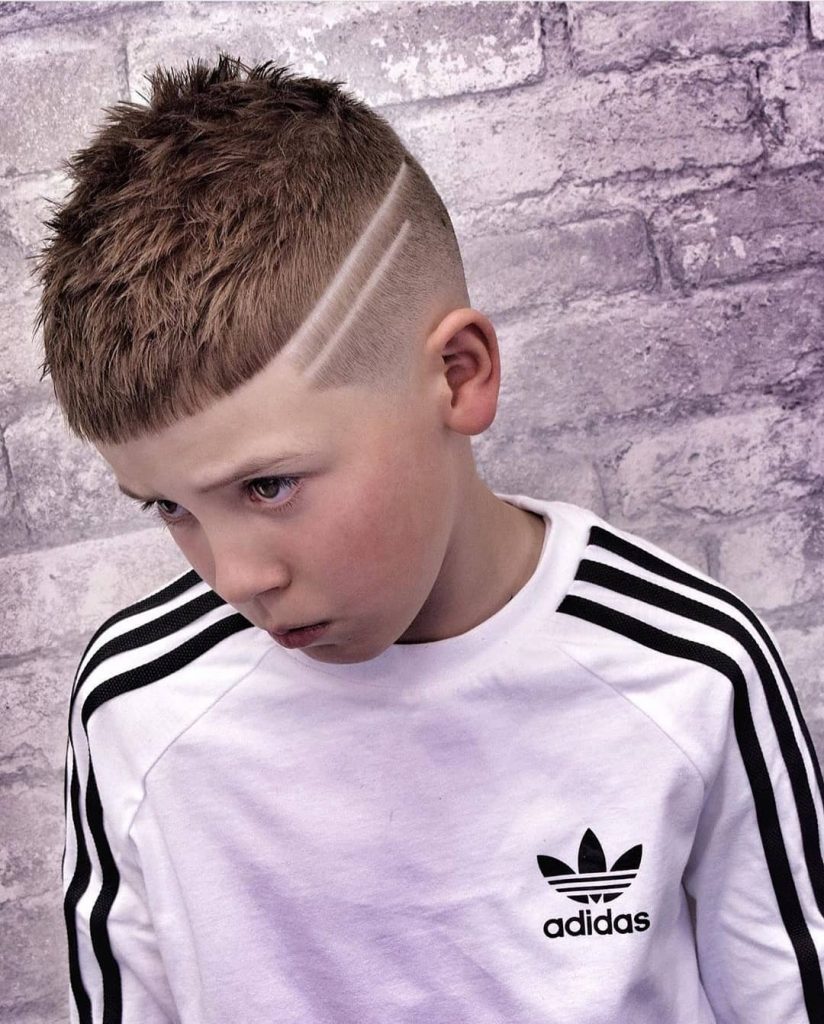 The European origins of this cut mean it is popular with soccer players and fans. Add a third stripe to rep for your favorite brand.
25. Trendy Haircuts For Boys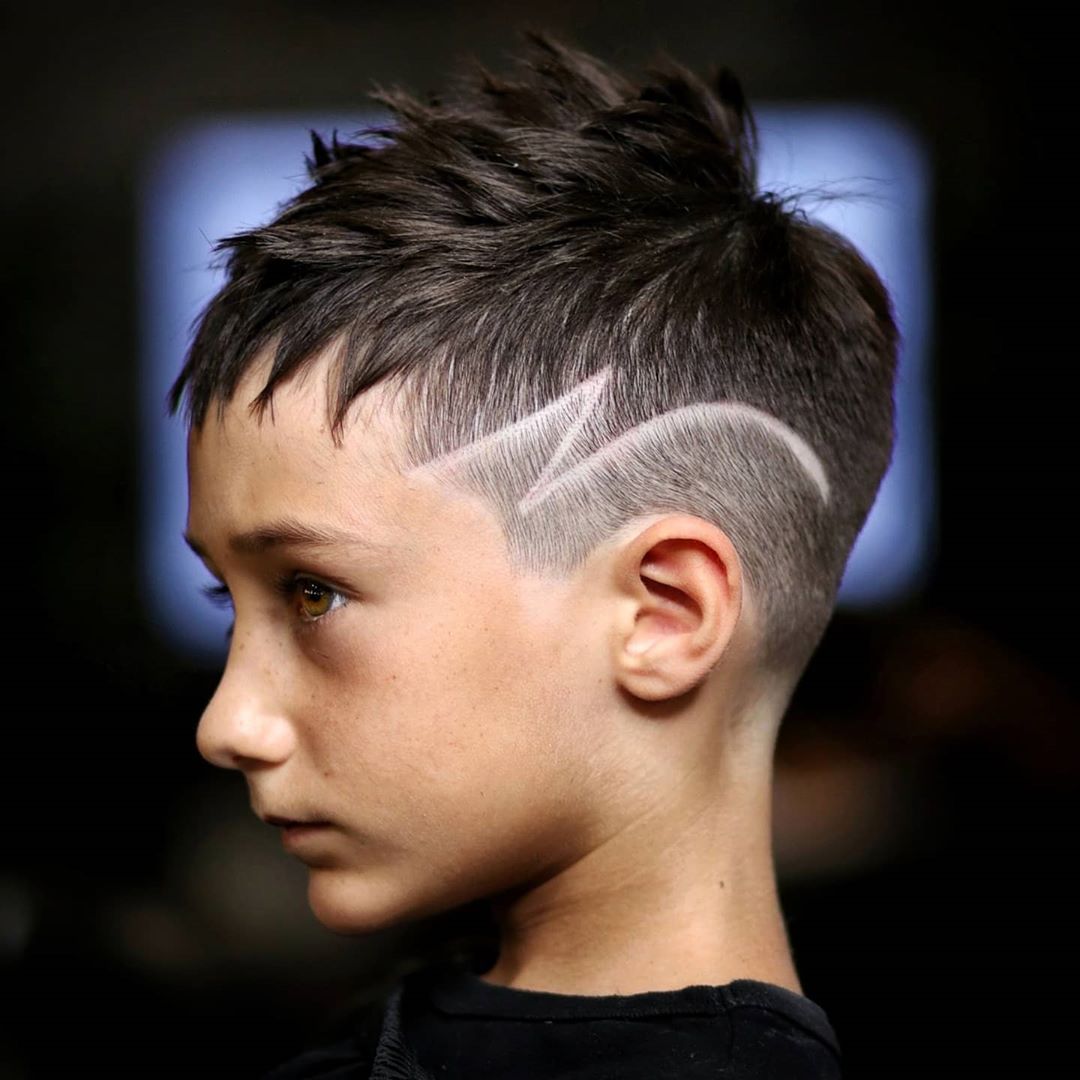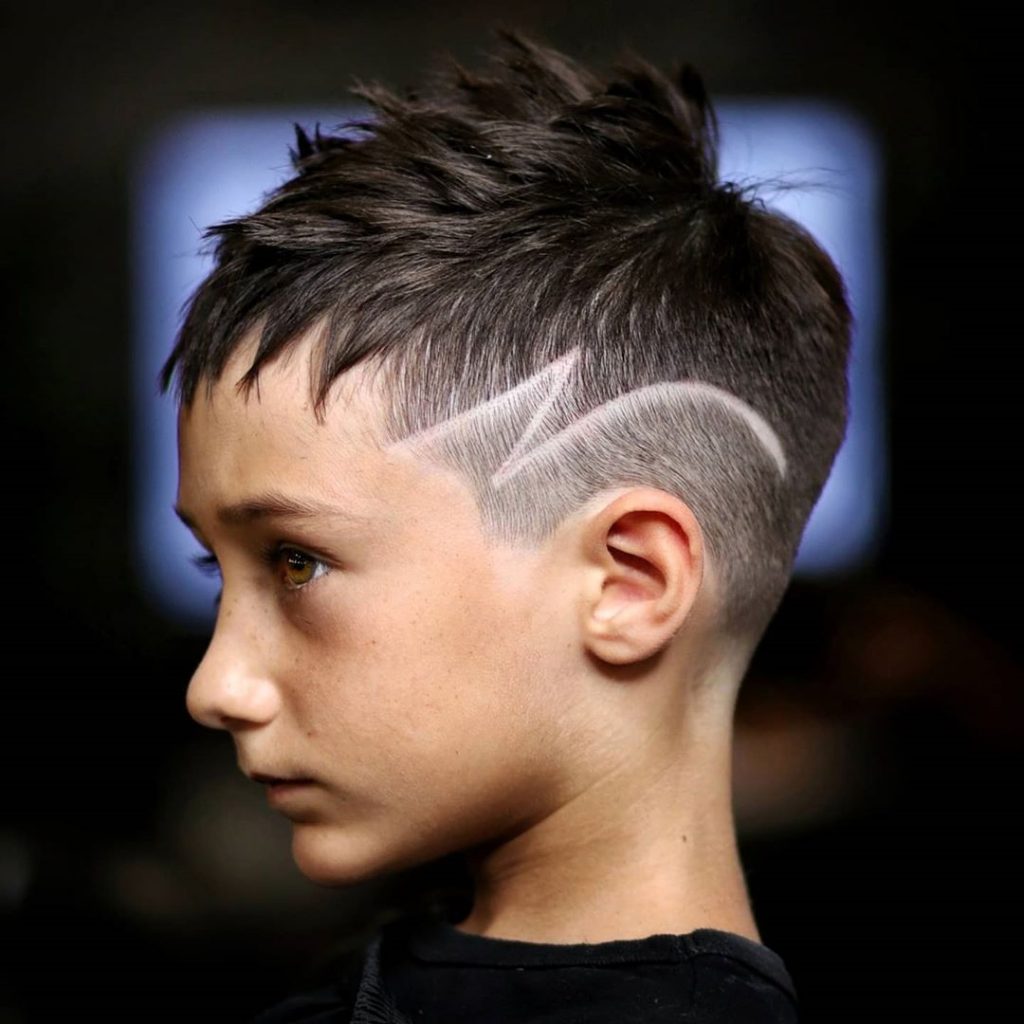 To really make a statements, add some spiky texture and a shaved design.
More Crop Haircuts
26. Hipster Haircuts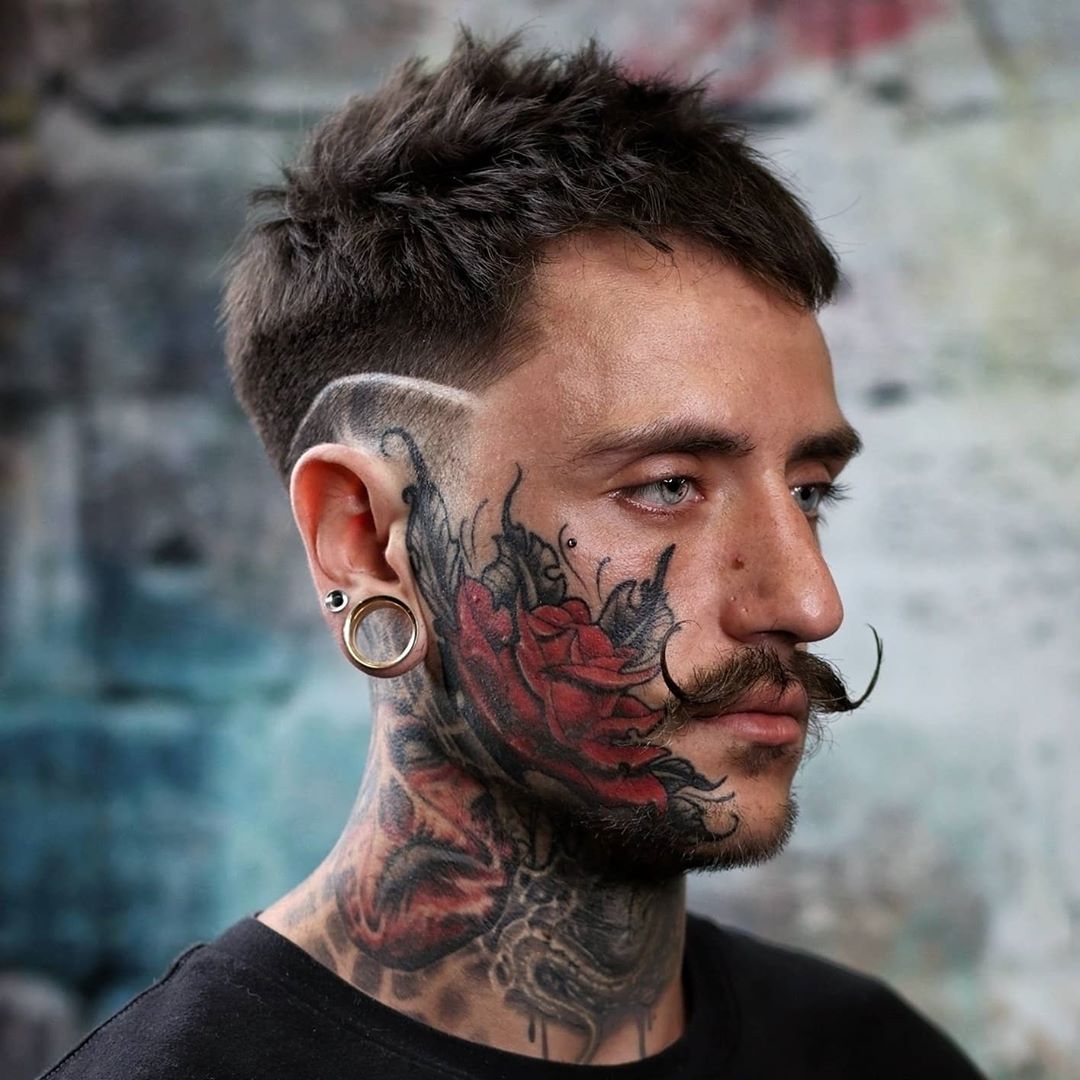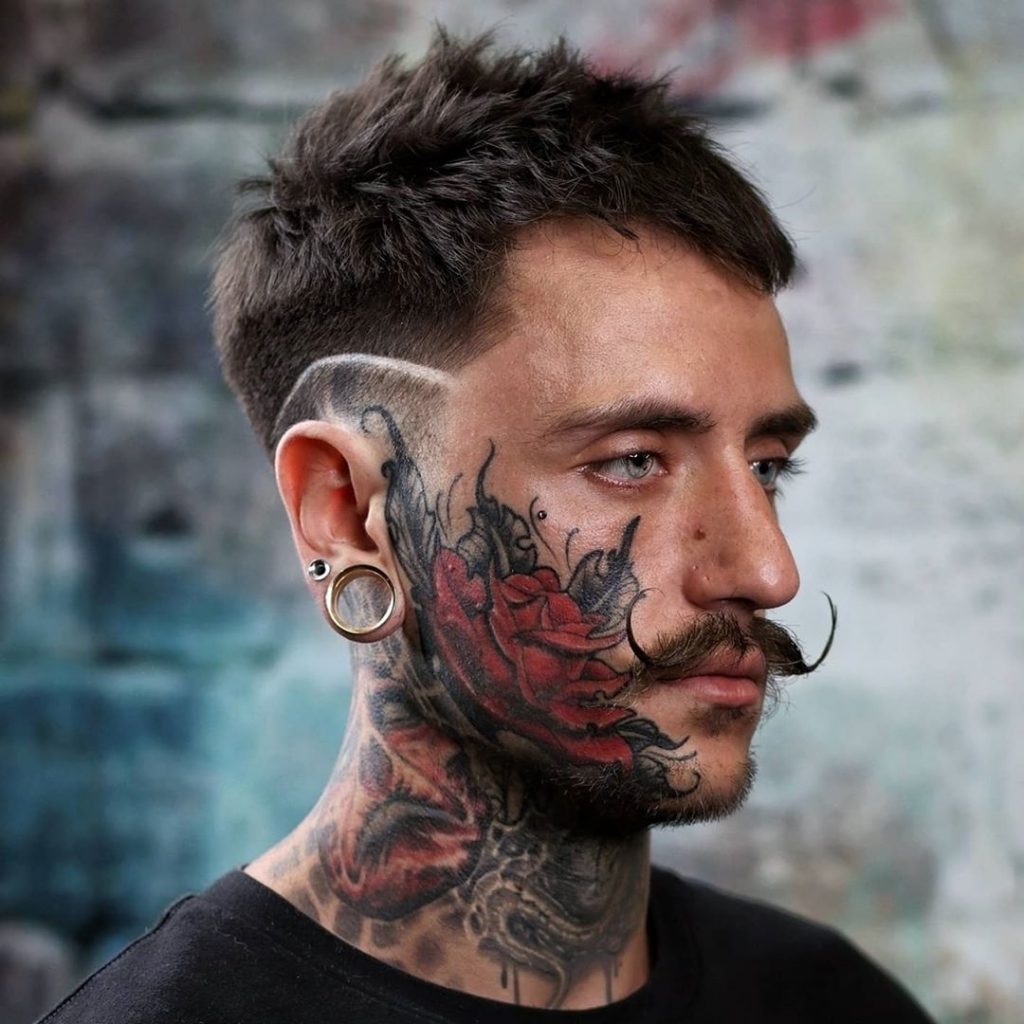 There really are endless ways to wear the crop, including this hipster style with tattoos and a handlebar mustache.
27. Trendy Haircuts For Men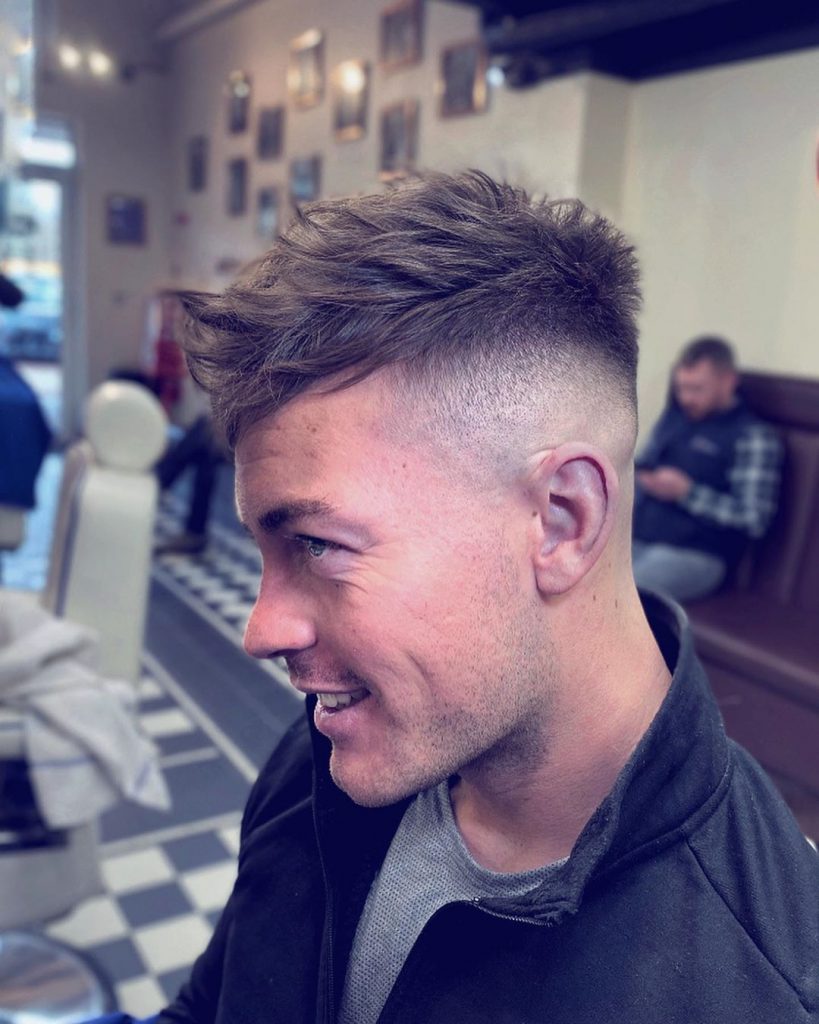 The look on your face when your hair looks this good.
28. Cool Haircuts For Teen Boys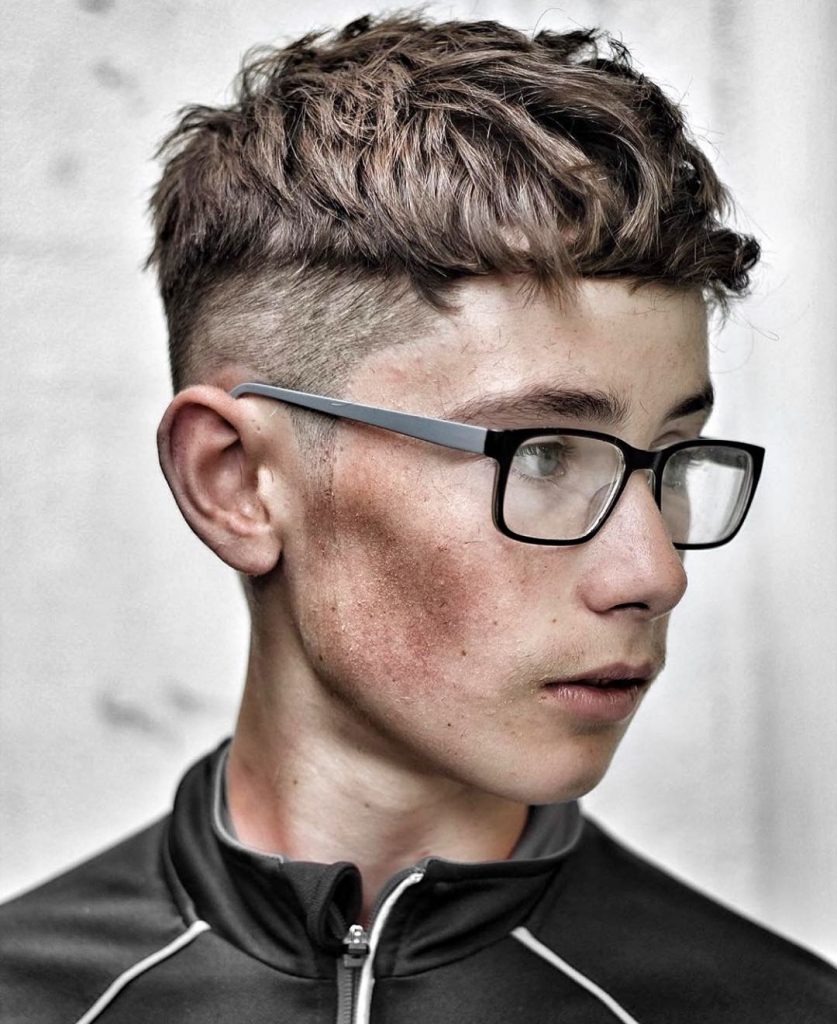 This textured cut is a cool way to manage the ultra thick hair that lots of young men are lucky to have. Faded sides with weight on top is easy to style.
29. Blunt Fringe For Men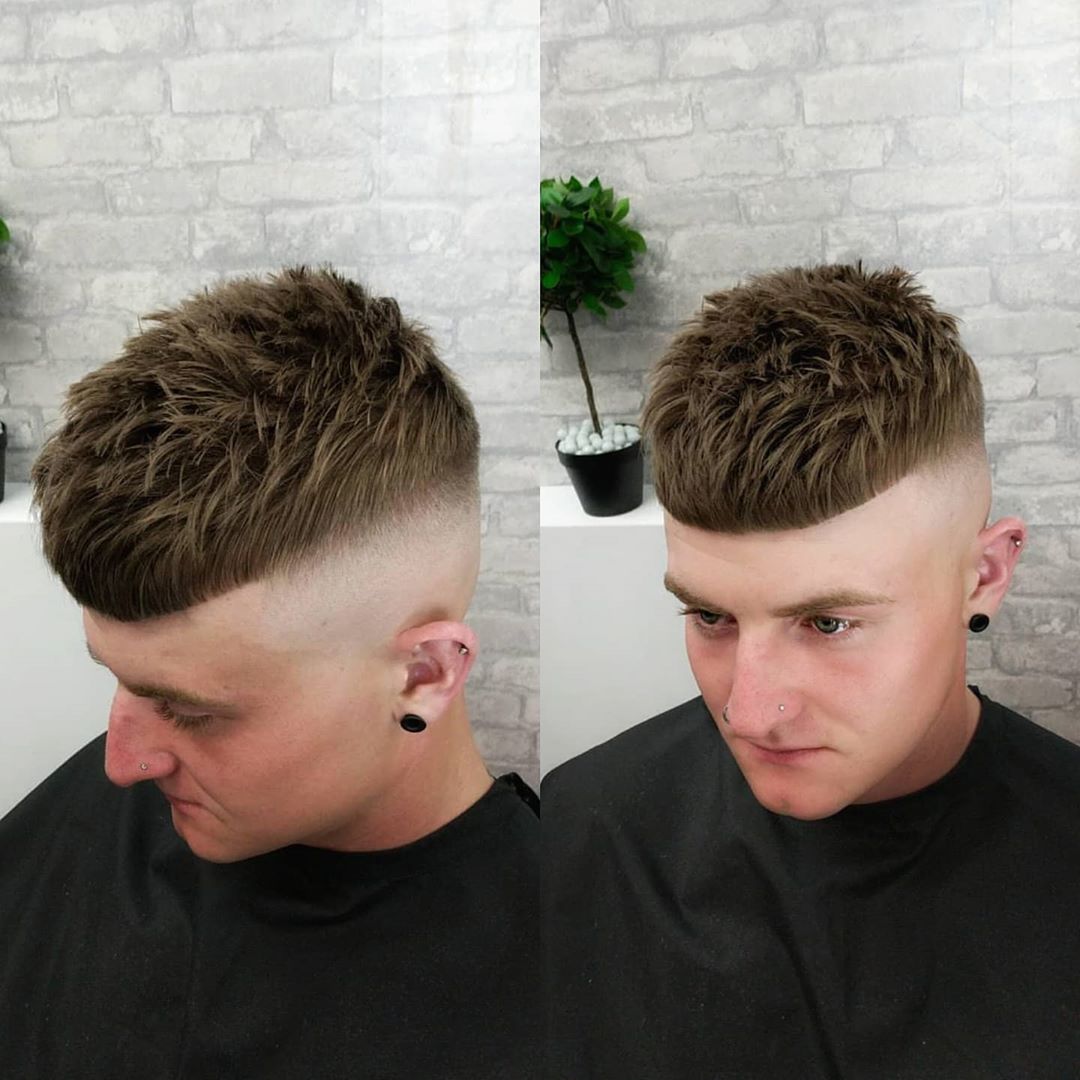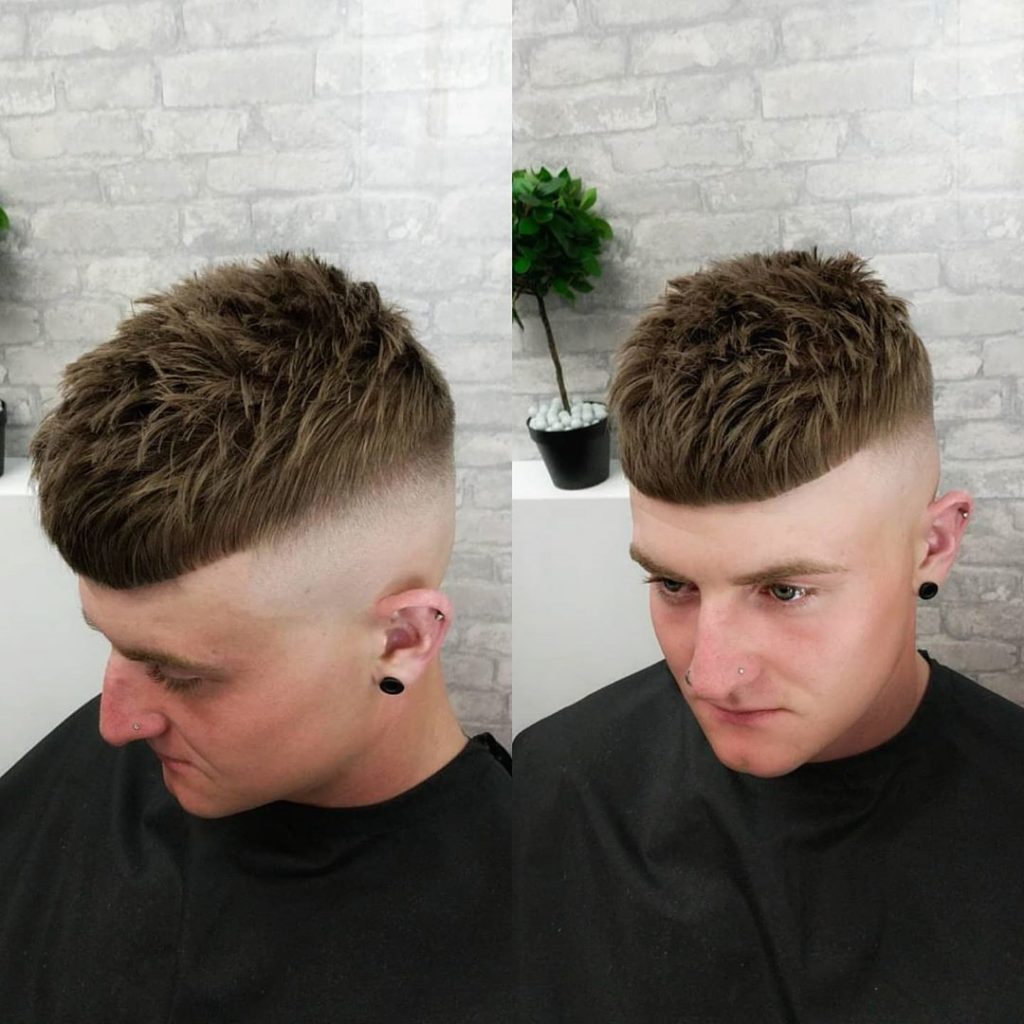 Nature rarely makes straight lines so the blunt fringe really stands out.
30. Fringe Haircuts For Men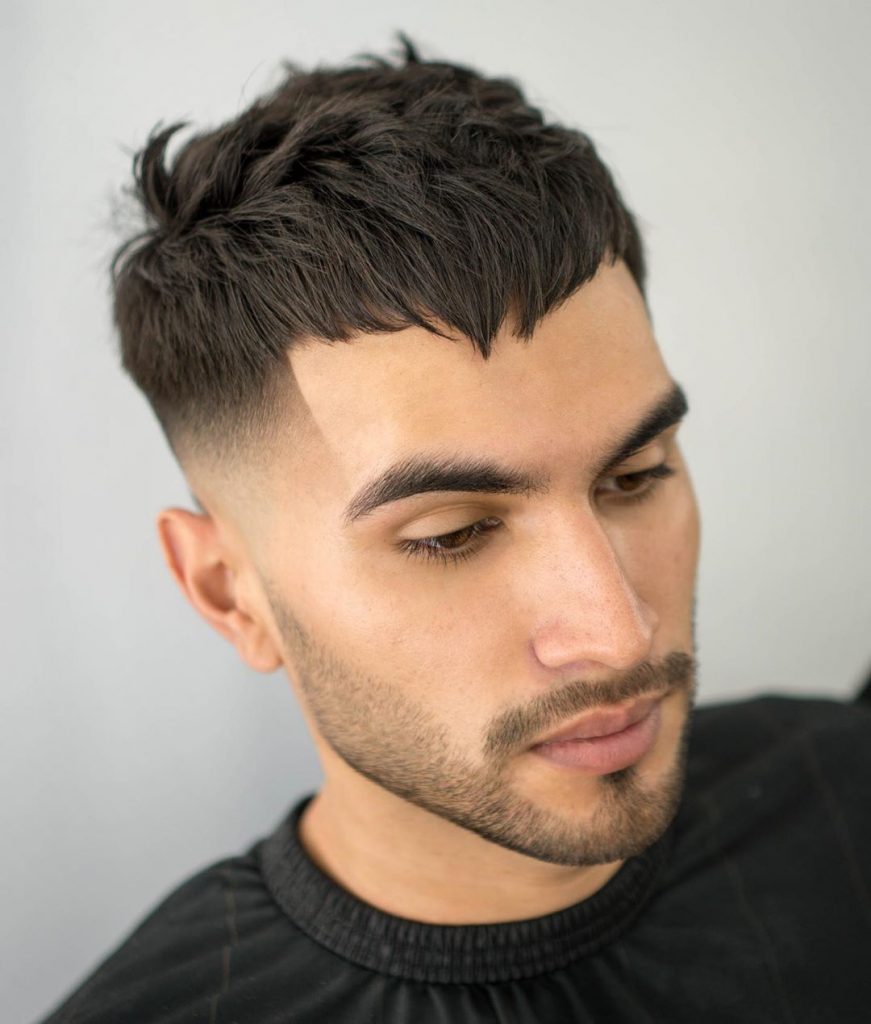 Nature does make jagged edges but people usually don't so this peaked fringe is another bold look.
31. Crop Fade Haircuts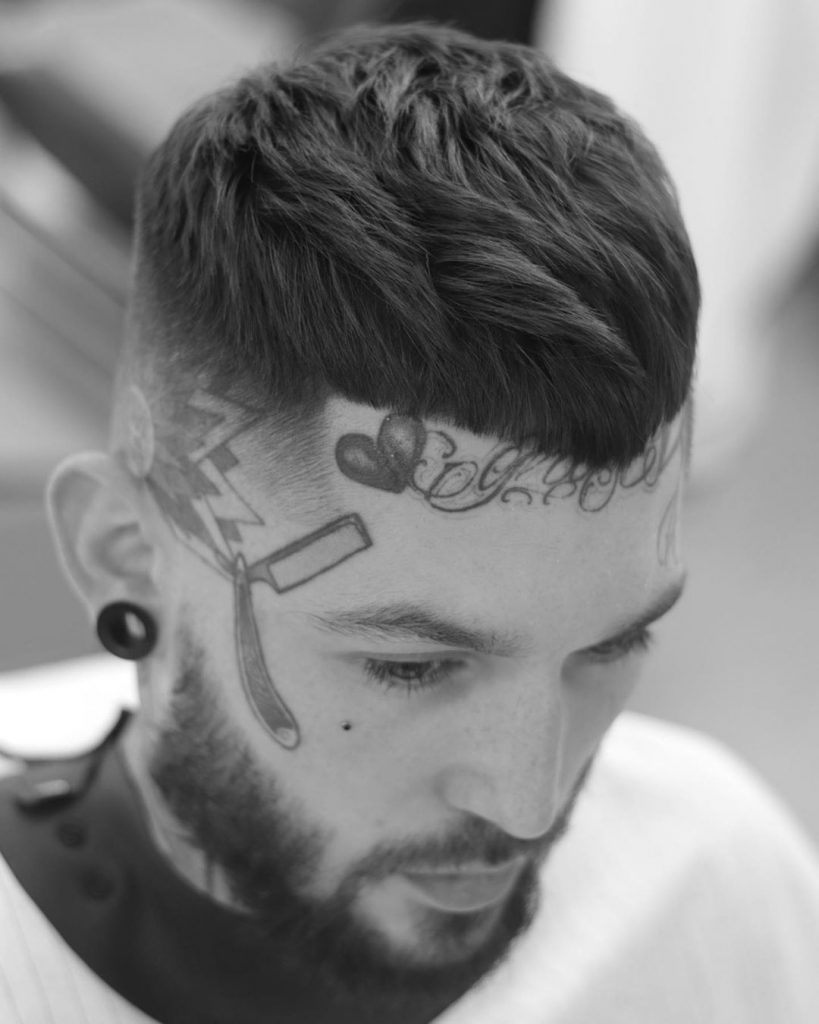 A lot can happen in on short haircut, like this combination of artful texture and a blurry fade.
32. Crop Haircuts For Men With Thick Hair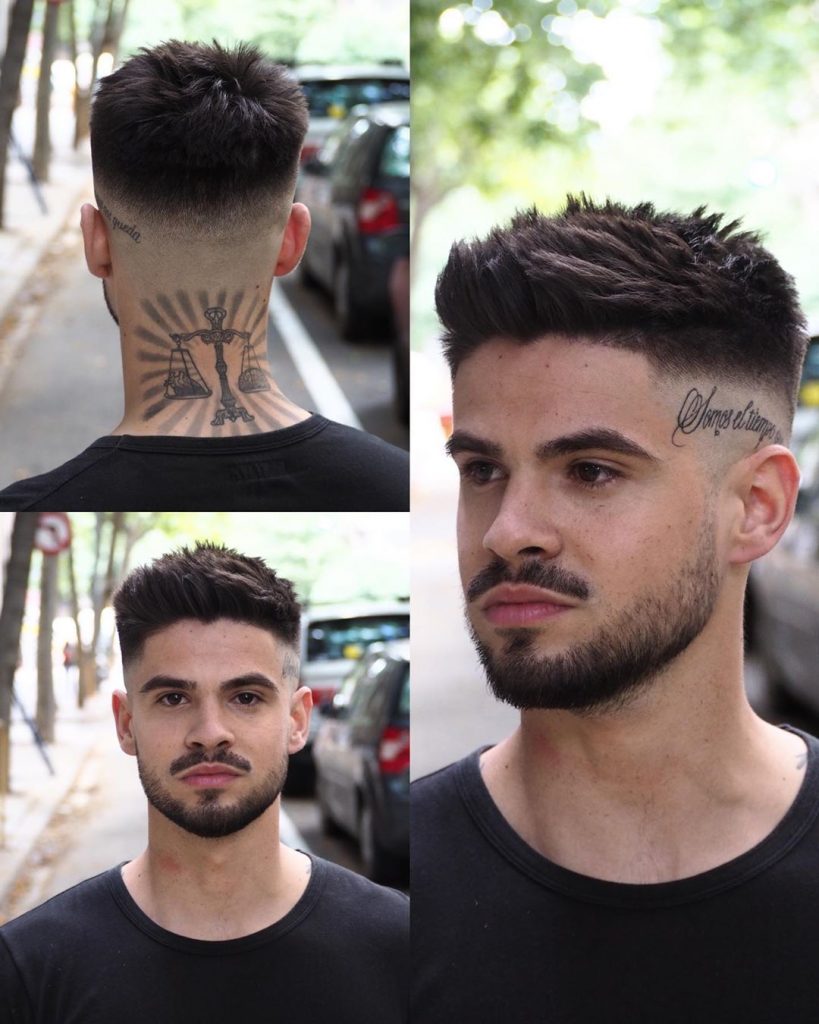 Spiky texture and a heavy crop show off thick hair while cutting down on weight. Try one of these products to keep this spiky look going strong all day in any weather.
33. Spiky Hair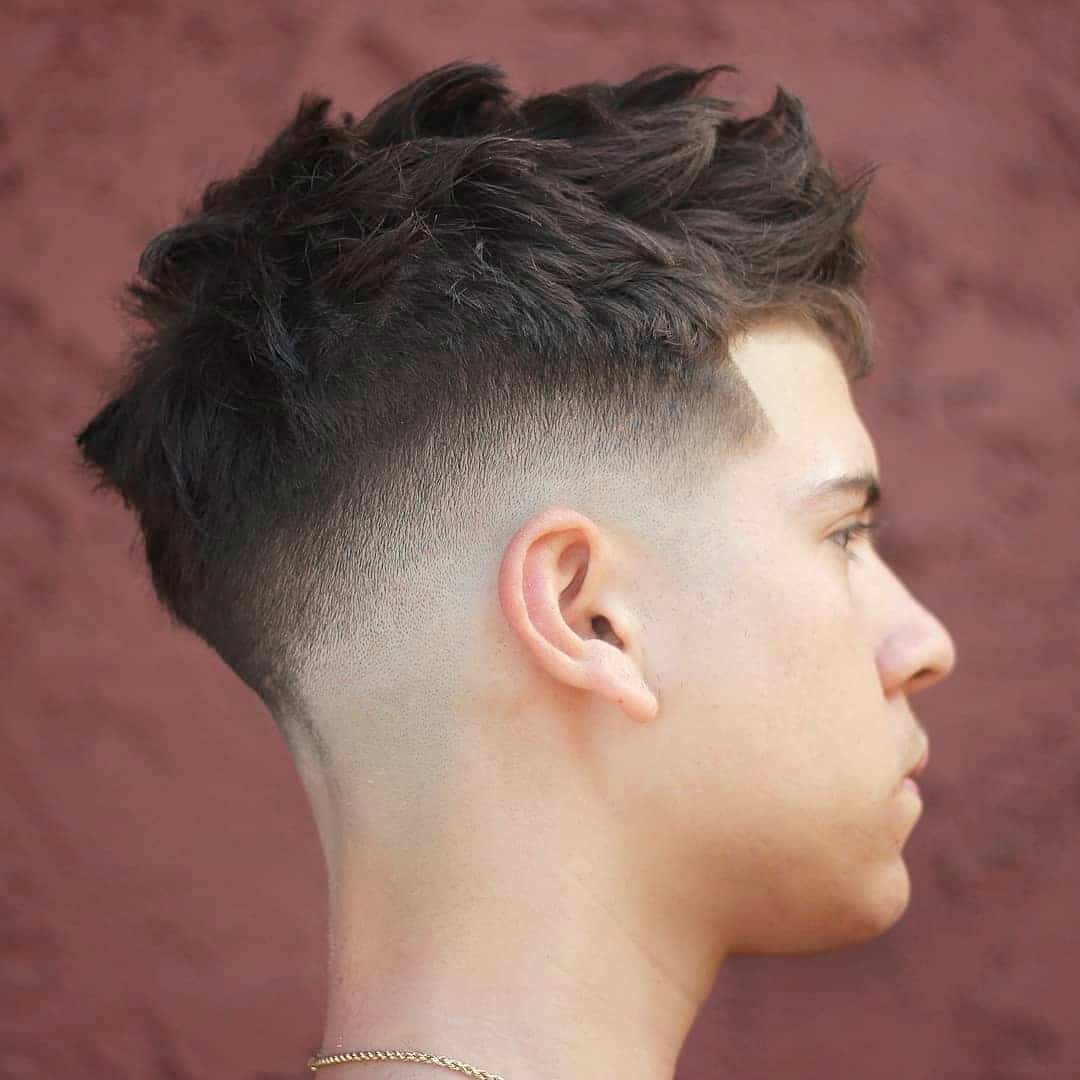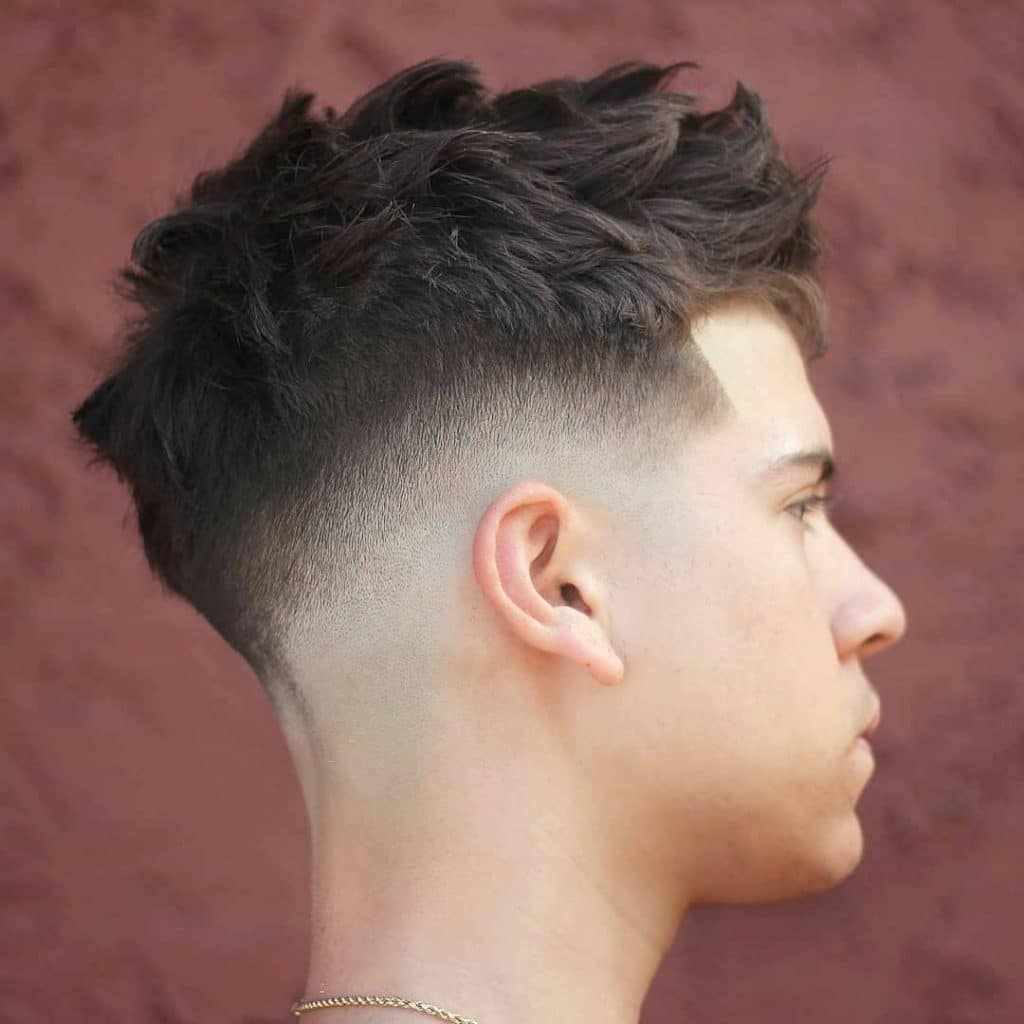 This haircut can be styled with forward fringe or up into textured spikes.
34. Very Short Haircuts For Men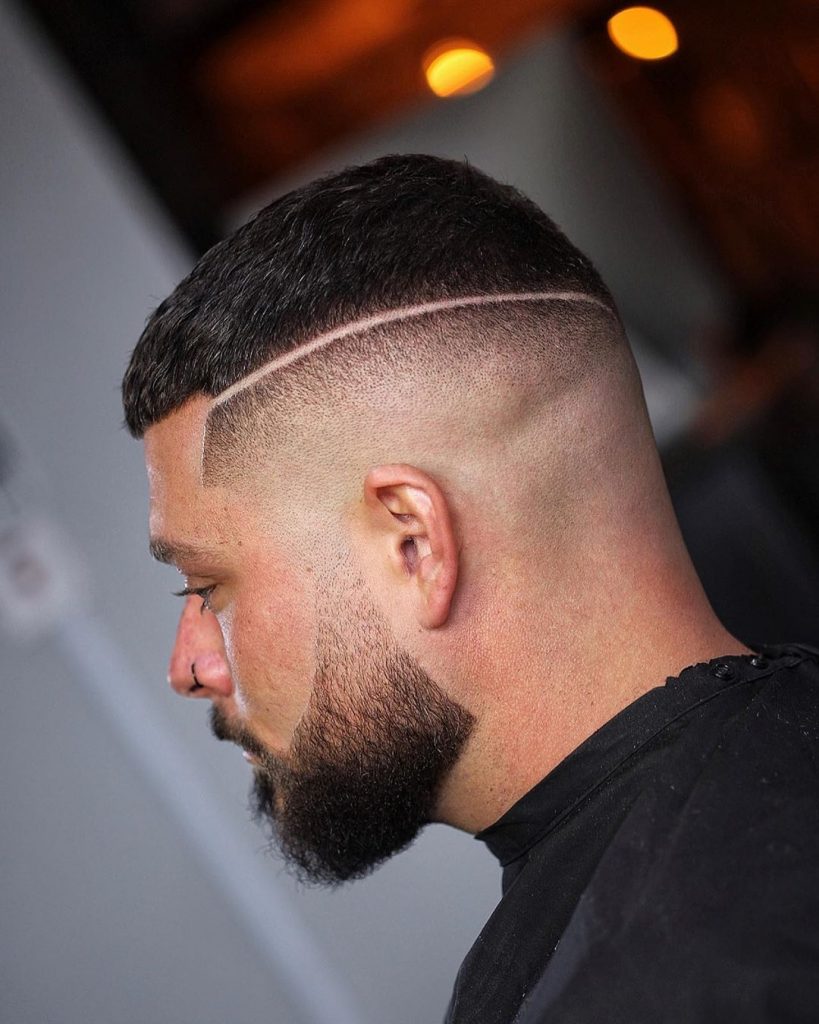 This hair trend can also be cut very short. The cool version adds a shaved line to the fade.
35. Cool Men's Hair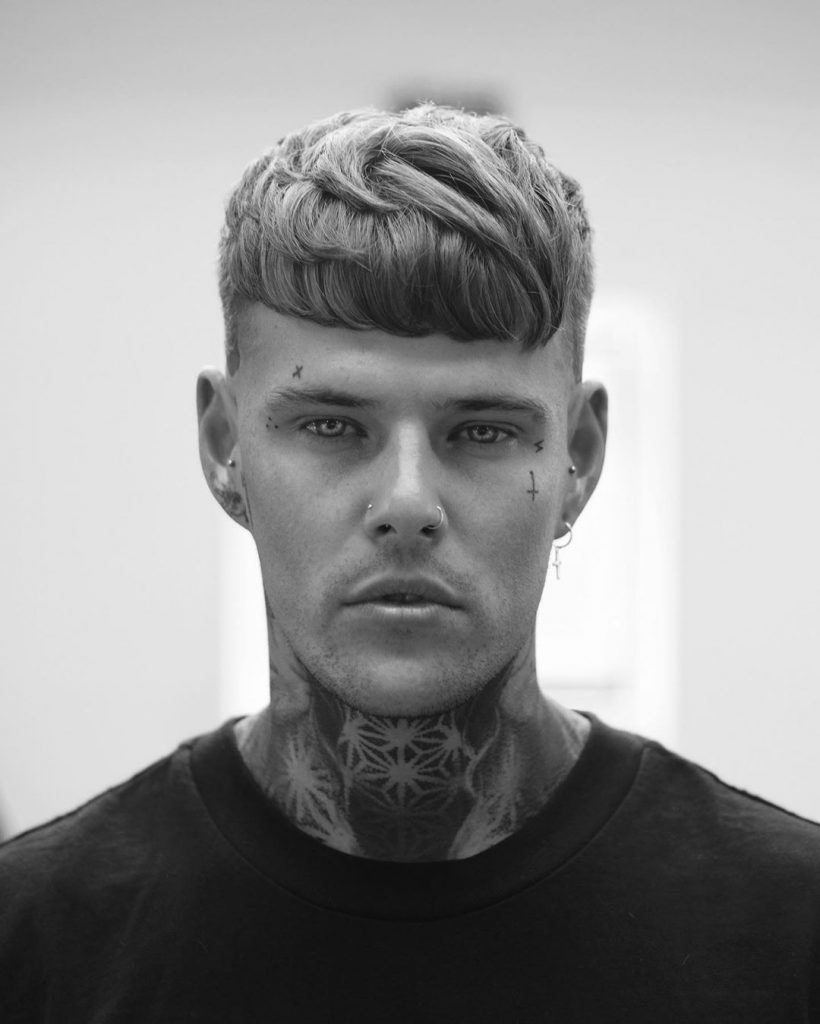 A very cool last way to wear the crop haircut with some subtle and some deliberate texture. To get the look, use a pomade that enhances texture and pinch texture sections of hair.