Trends tend to go from one extreme to another. First skinny jeans replaced baggy pants. Now work-inspired straight leg cuts and retro relaxed fits are gaining popularity. For men's hair, slicked back classic haircuts are giving way to their opposite, fringe worn loose. Fringe haircuts leave the hair to hang down loosely over the forehead.
Also called bangs, fringe hairstyles are very popular for men right now. It started with crop haircuts with modern Caesar bangs and has exploded from there.
Since the crop haircut came on the scene, we've seen many variations of the trend, including with blunt, textured, side-swept, curly and asymmetrical fringe.
Here are fringe haircuts for men that include all those types of bangs styles and more. Some are crop fades, some aren't, but most do feature short sides with longer hair on top. Check it out.
1. Modern Fringe Haircuts
These asymmetrical styles reinvent what fringe can be. They are are curved, diagonal, and toothed. Can you pull off one of these bold and unconventional looks?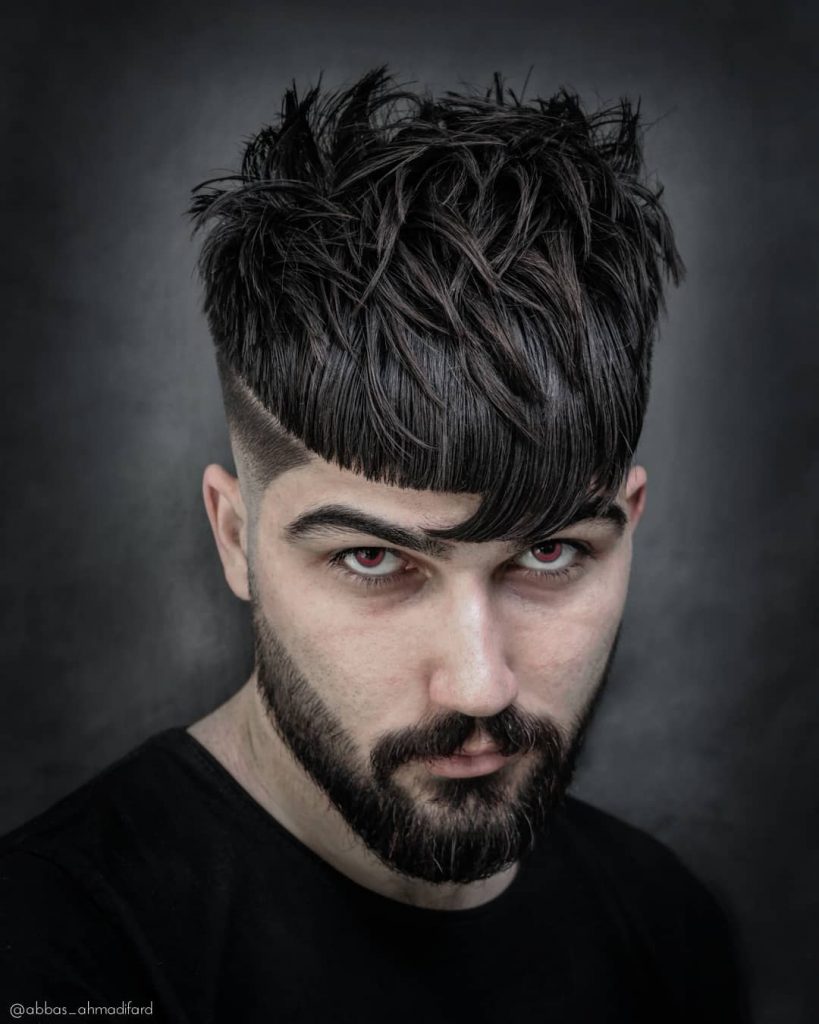 Thick textured spikes stand above heavy fringe curved fringe that is longer on one side than the other, leaving a fang shape in the center.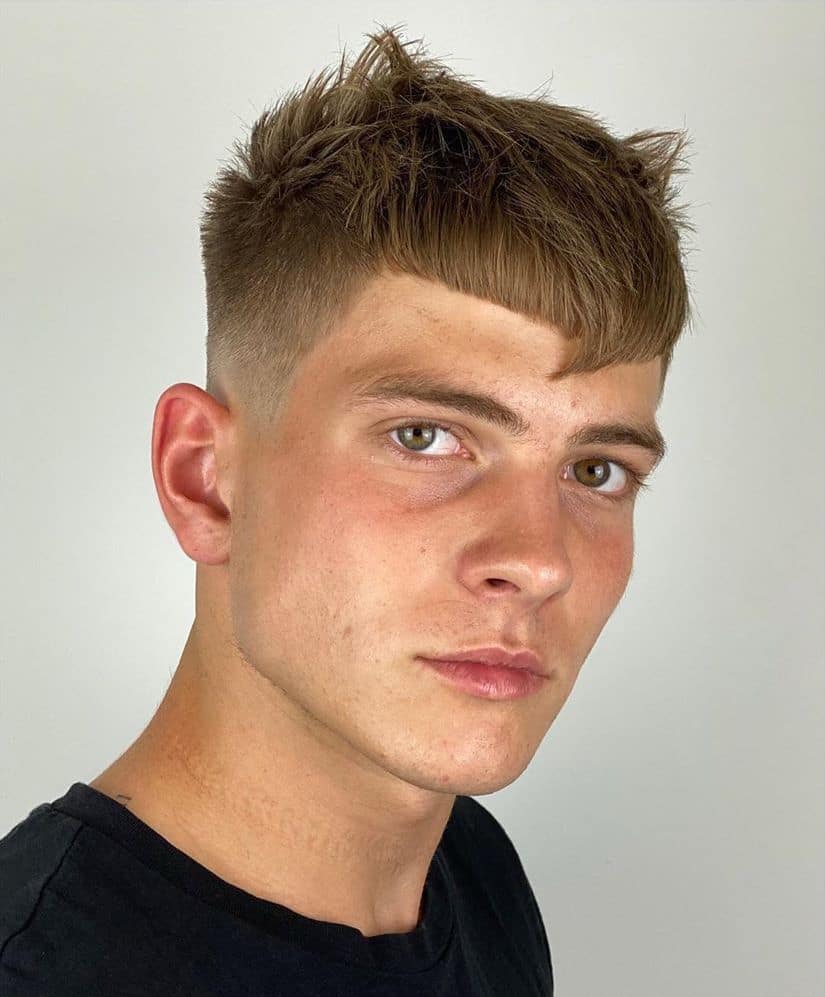 Here's a shorter and lighter version of the toothed fringe with spiky horns on top.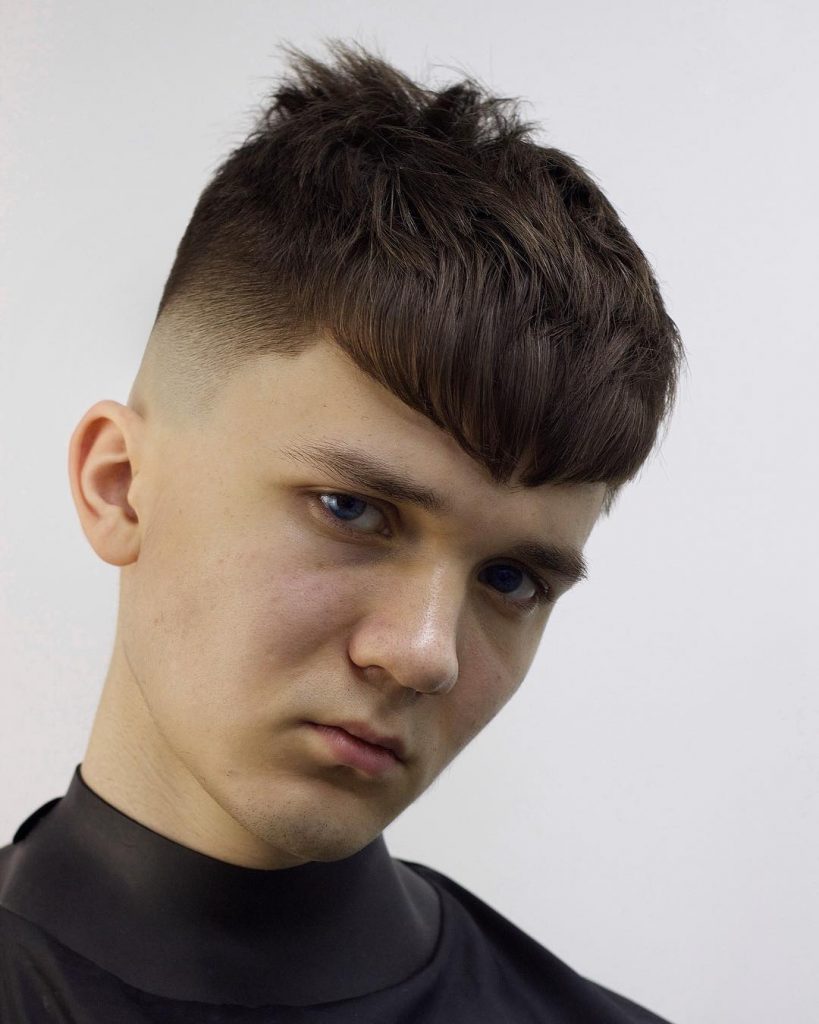 This textured crop includes fringe that comes to a point in the middle.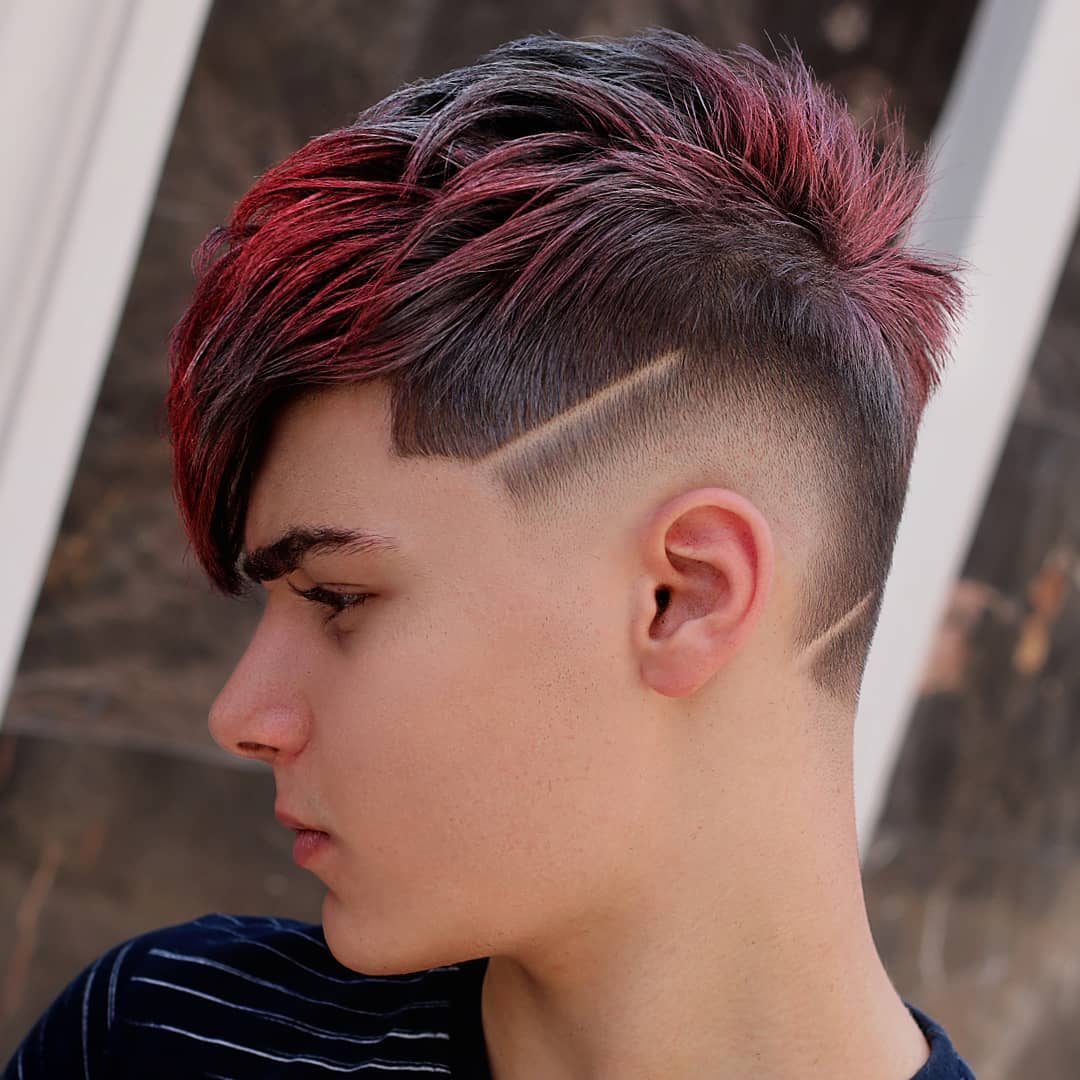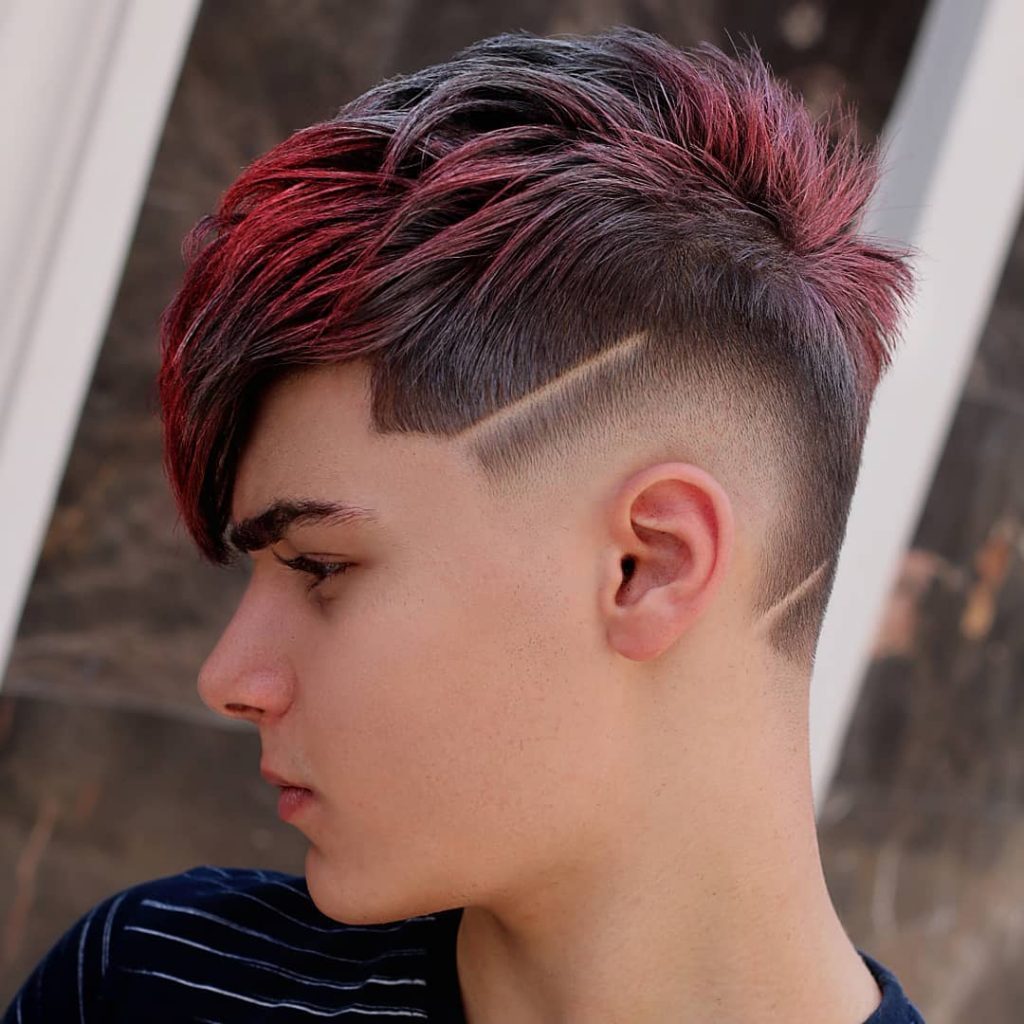 This heavy fringed crop pulls hair over to the side opposite cool shaved lines.
2. Crop Haircuts with Fringe
Short, long, blunt, textured, and soft are just a few ways to wear fringe with a crop haircut.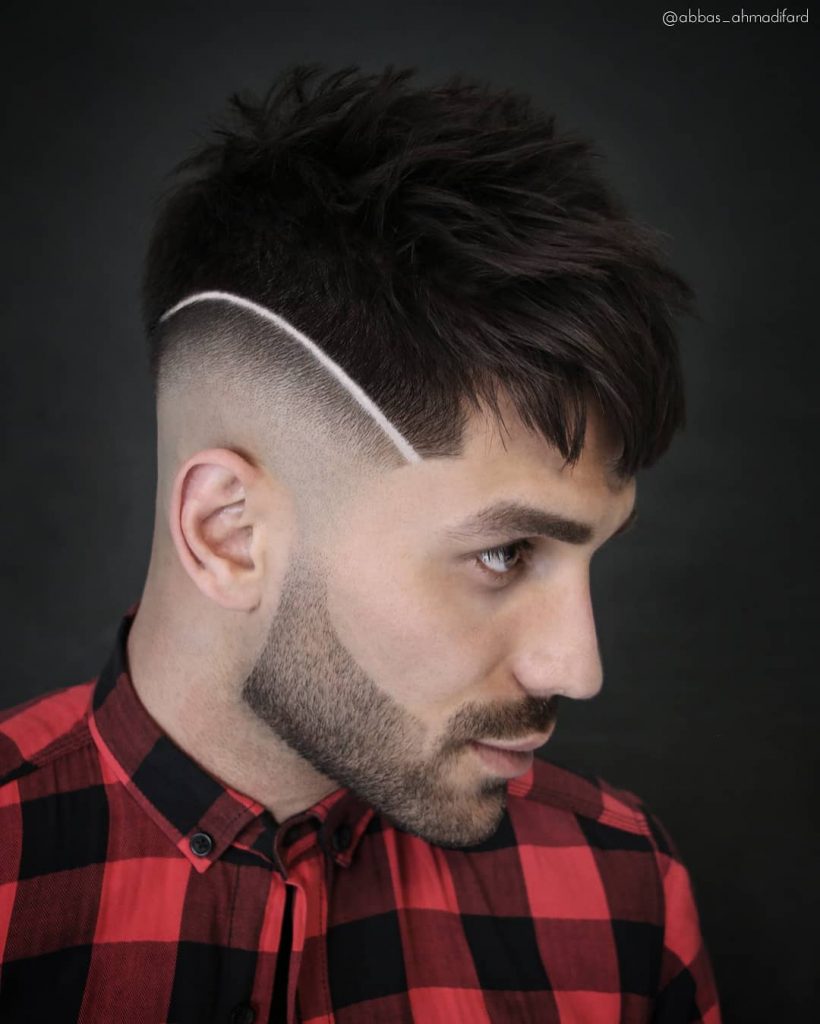 The crop started out as a textured haircuts because of loose spikes on top and piecey fringe.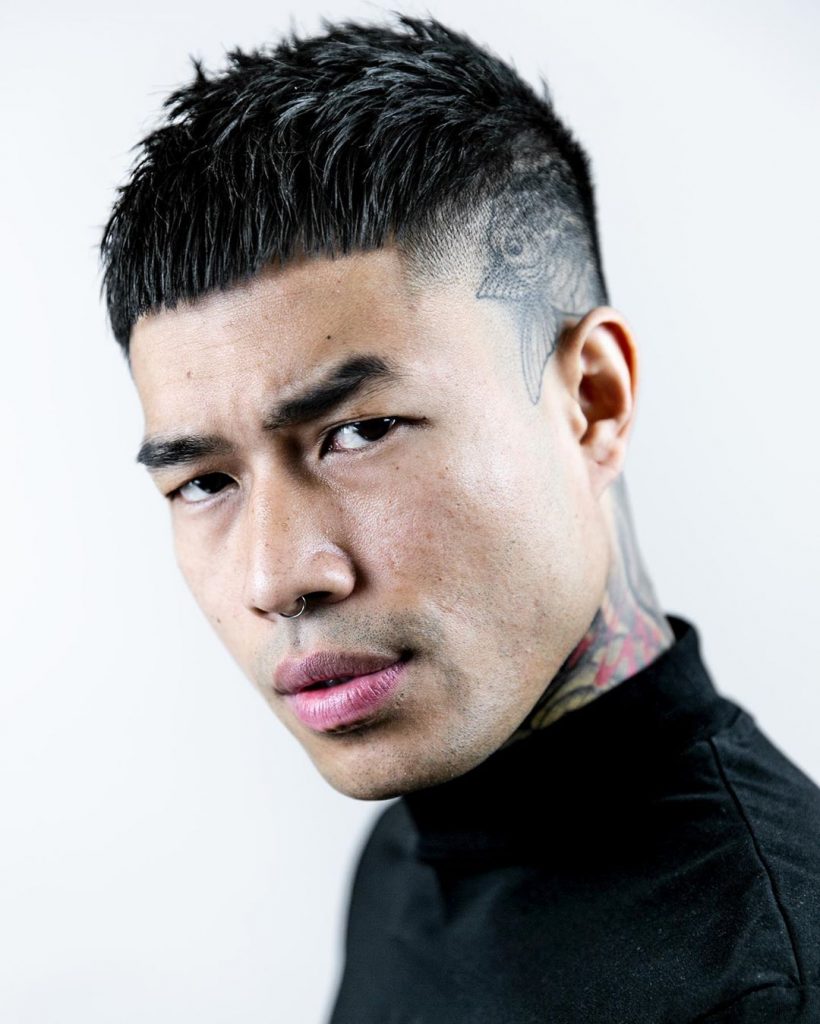 This cool crop for thick hair has short and blunt fringe with a hint of texture.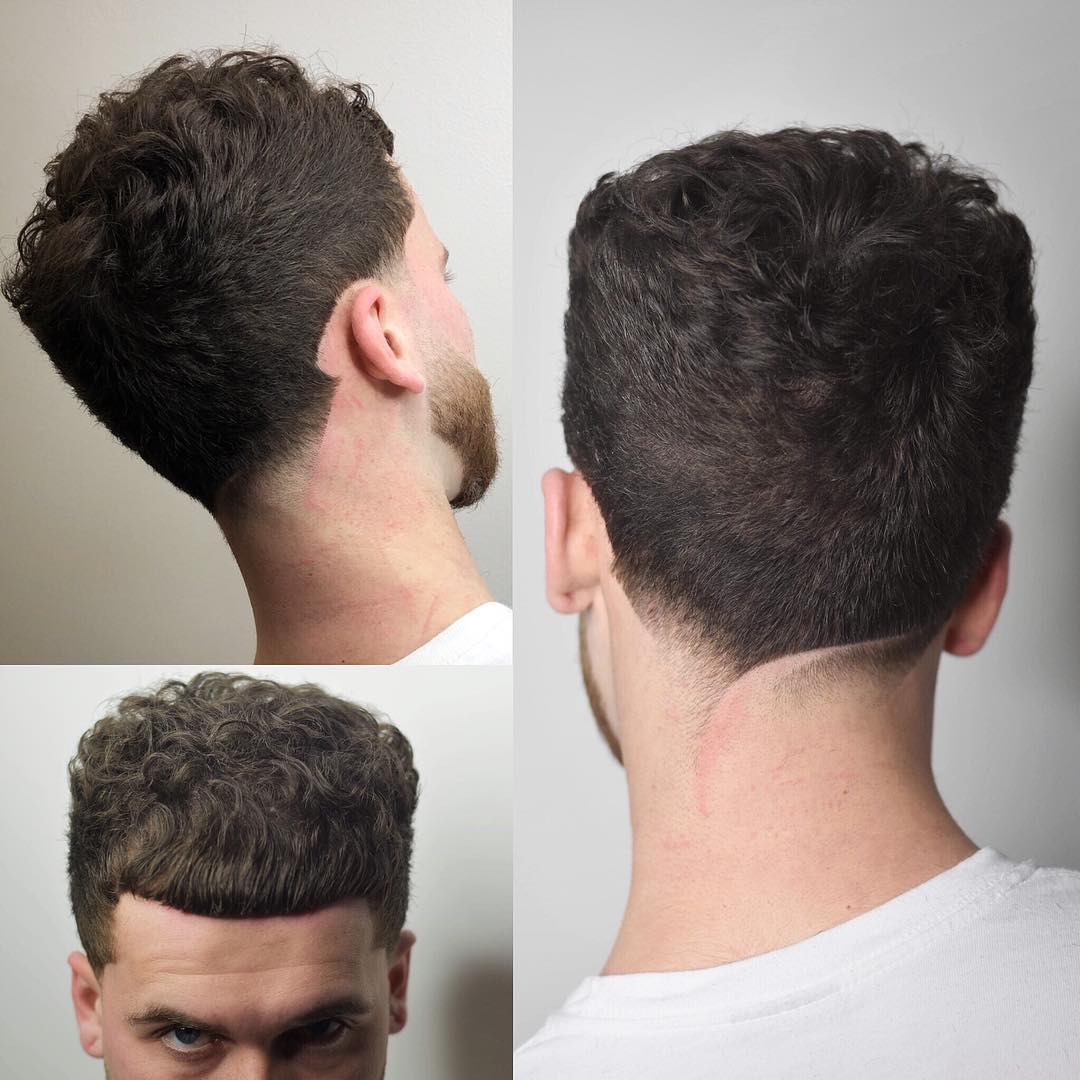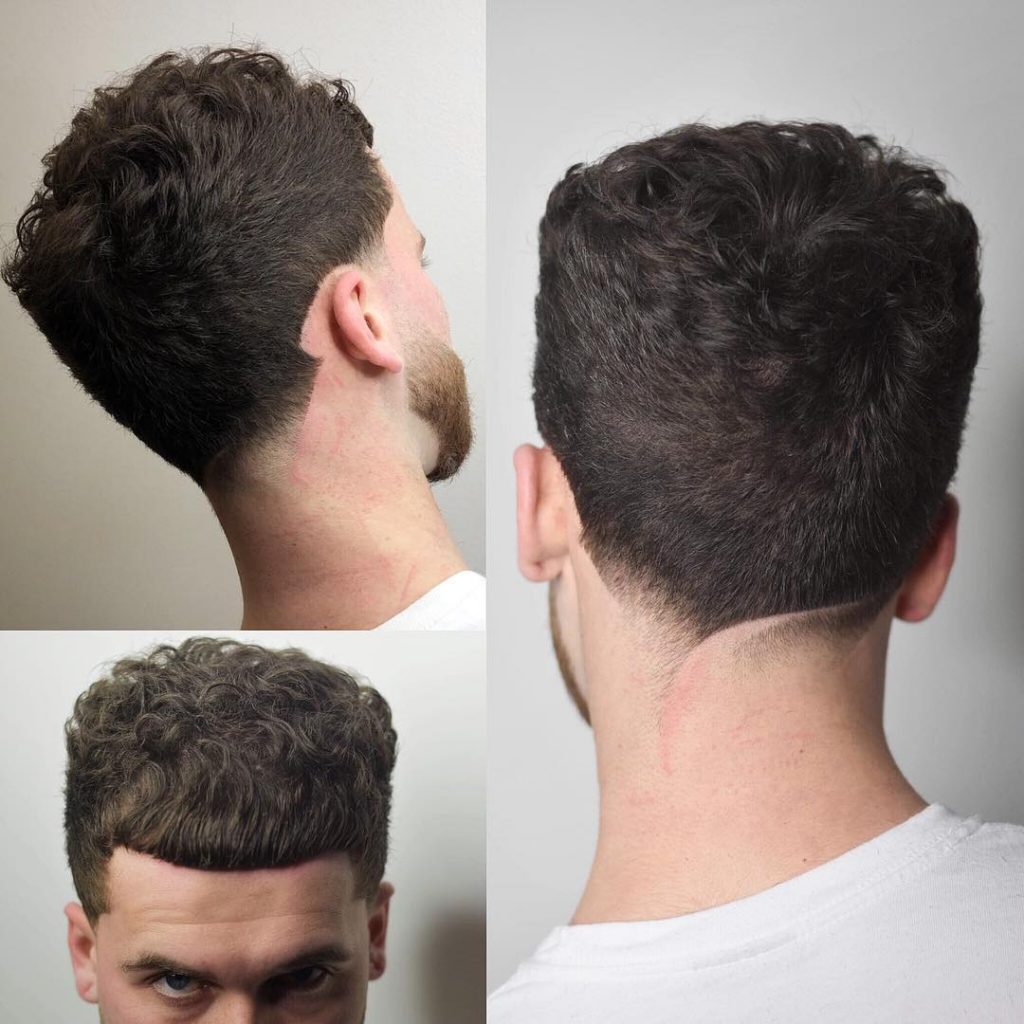 Here's another blunt crop with a rounded shape that contrasts the neckline line hair design at the back.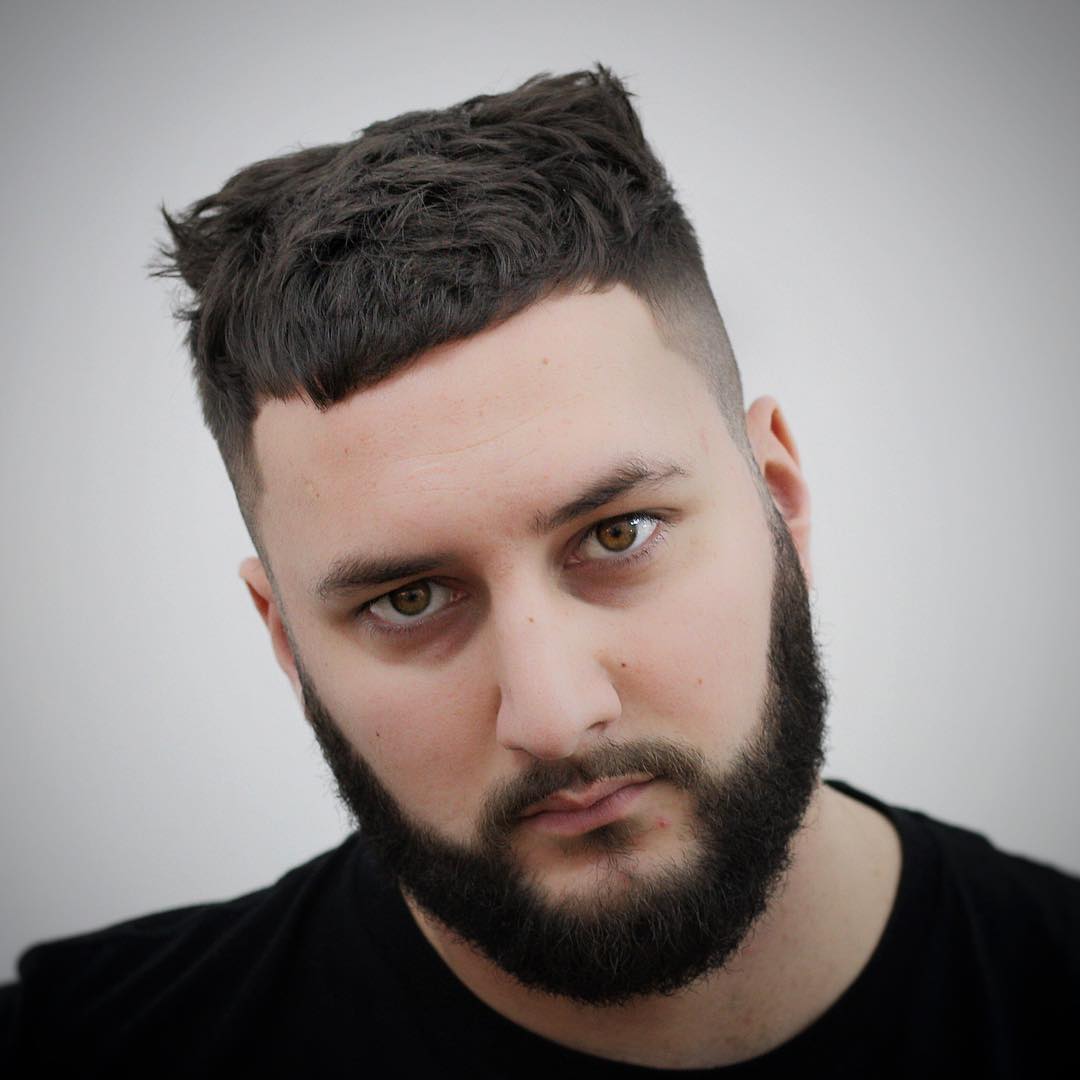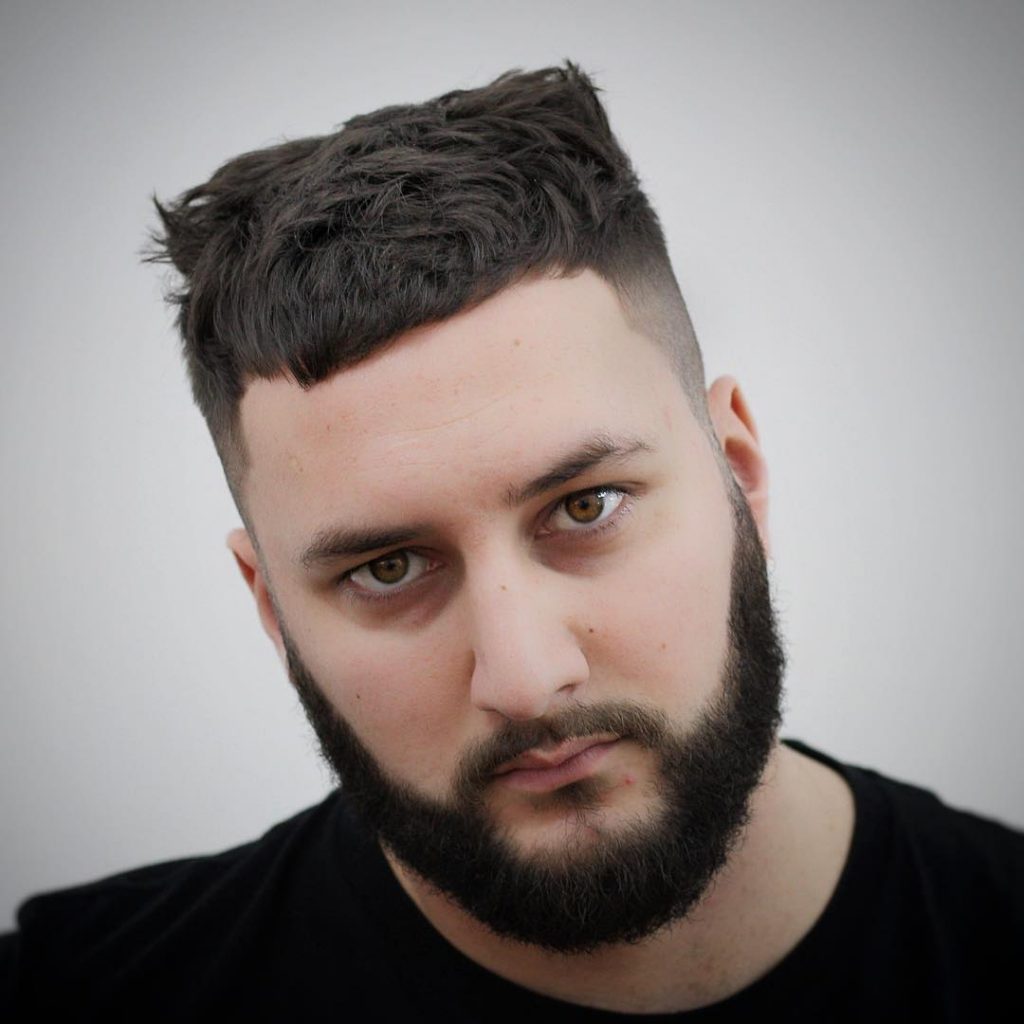 This short crop, this fringe is anything but blunt.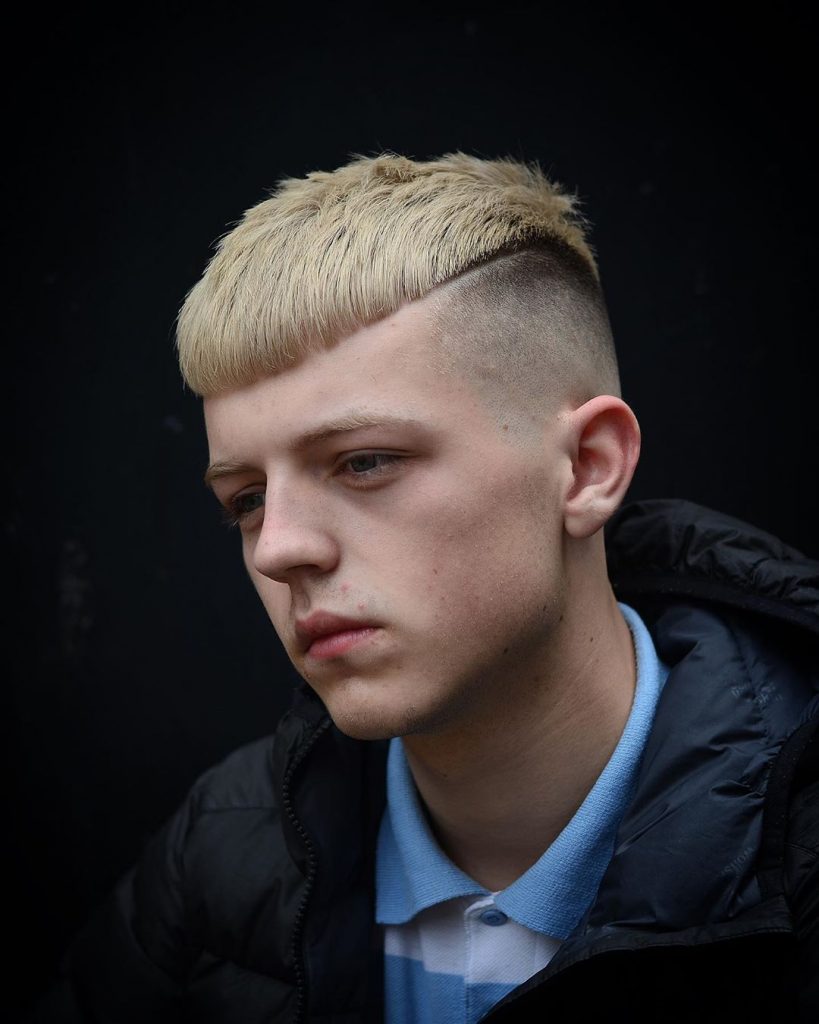 Blonde fringe over a darker undercut creates two distinct sections and one cool haircut.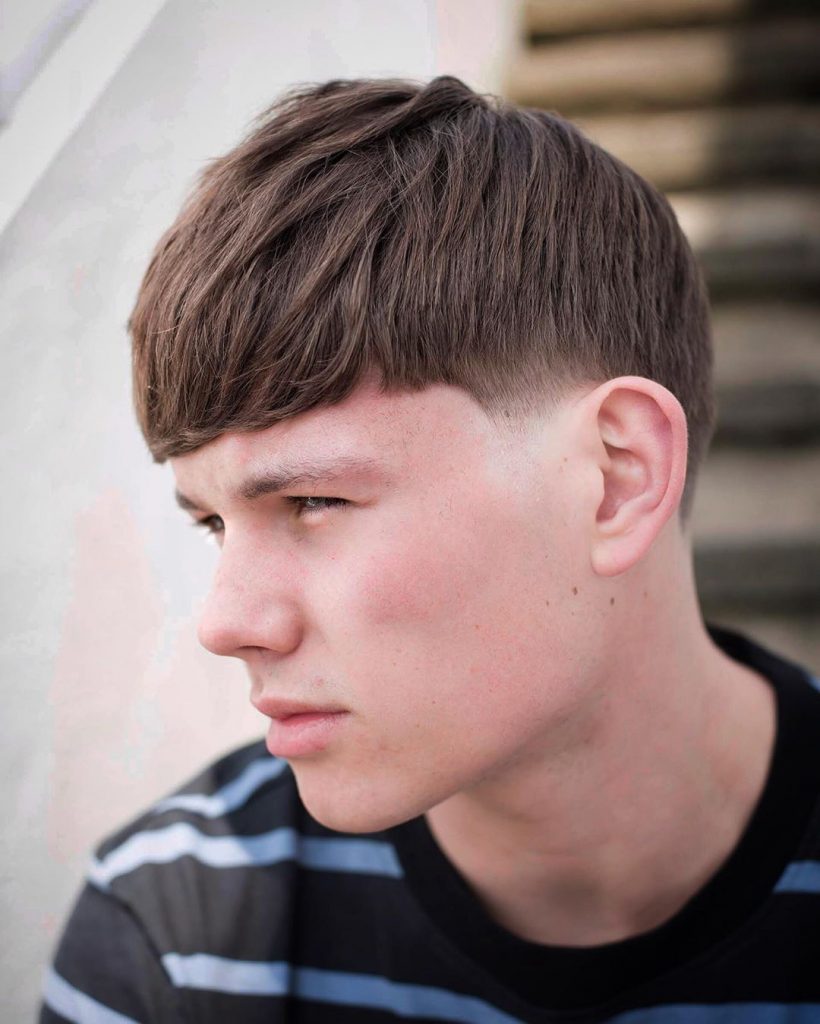 This might be stretching the definition of a crop haircut but it's a classic way to wear fringe with trendy soft texture.
3. Textured Fringe Hairstyles for Men
Textured hairstyles are one of the top men's hair trends of the year. Texture can come from the cut, hair product, or natural wavy, it all looks great.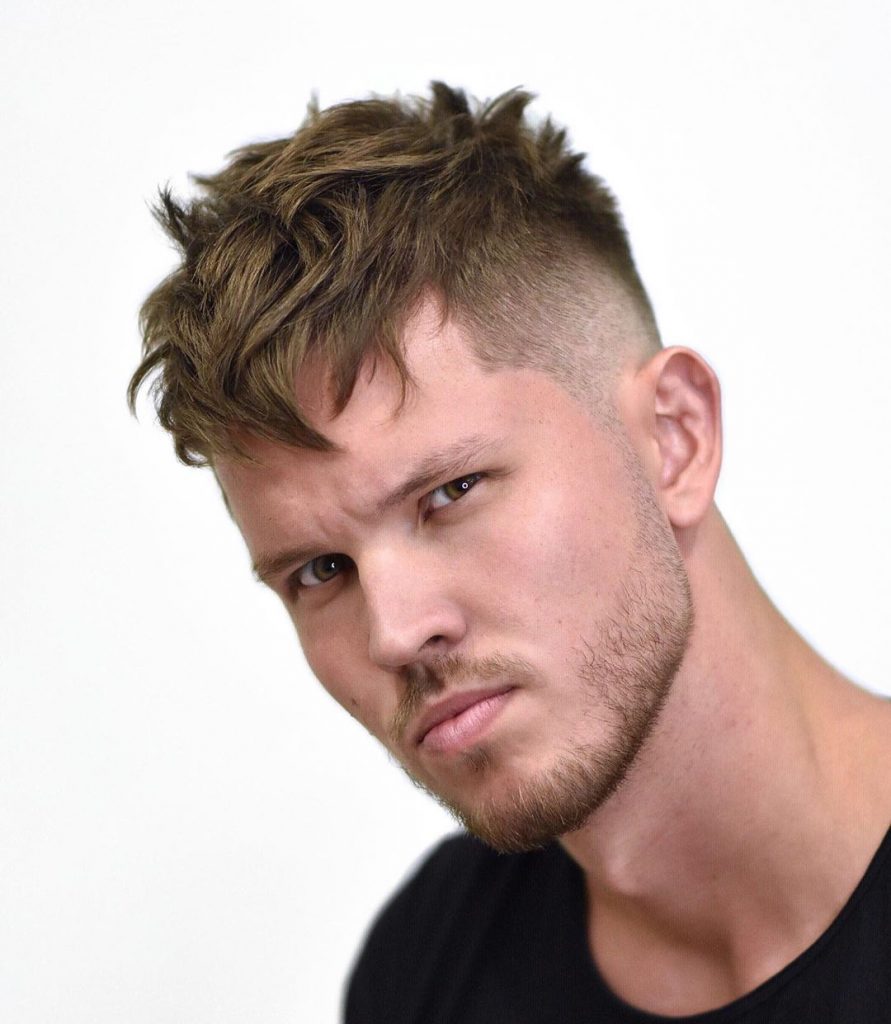 This tousled texture is the coolest way to wear messy hair. Use a product that uses clay or mud to clump hair together and add texture to straight hair.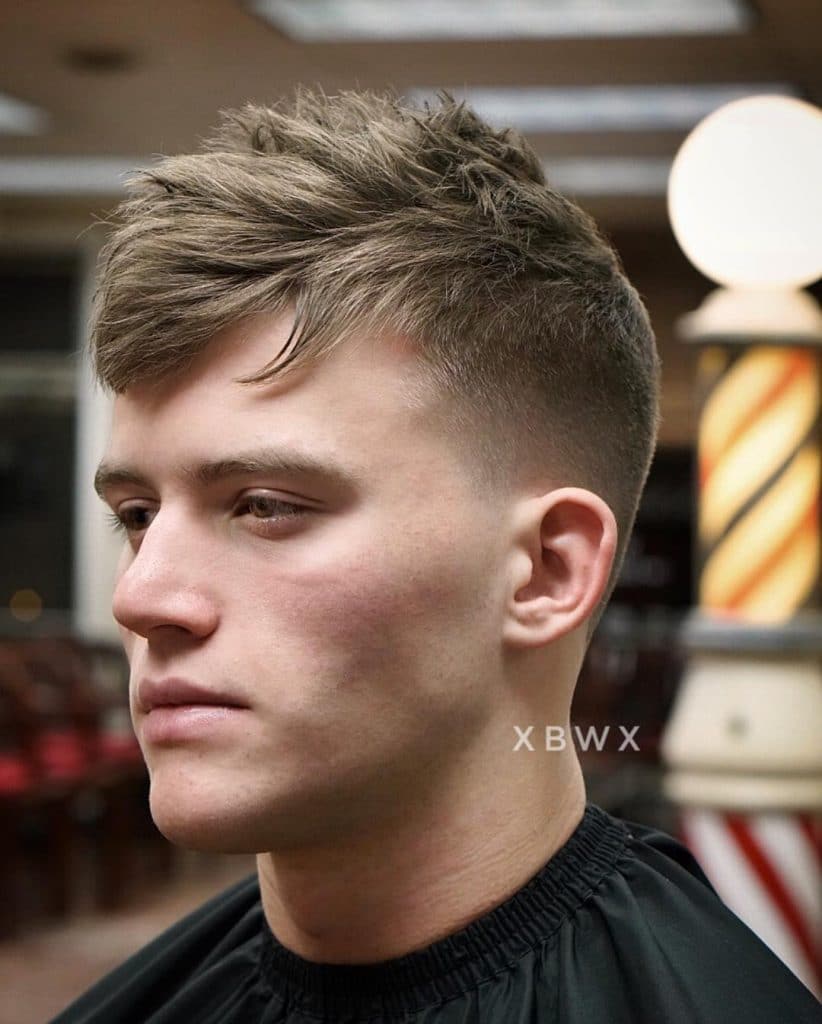 This fresh look combines the texture trend with the always-in-style faux hawk.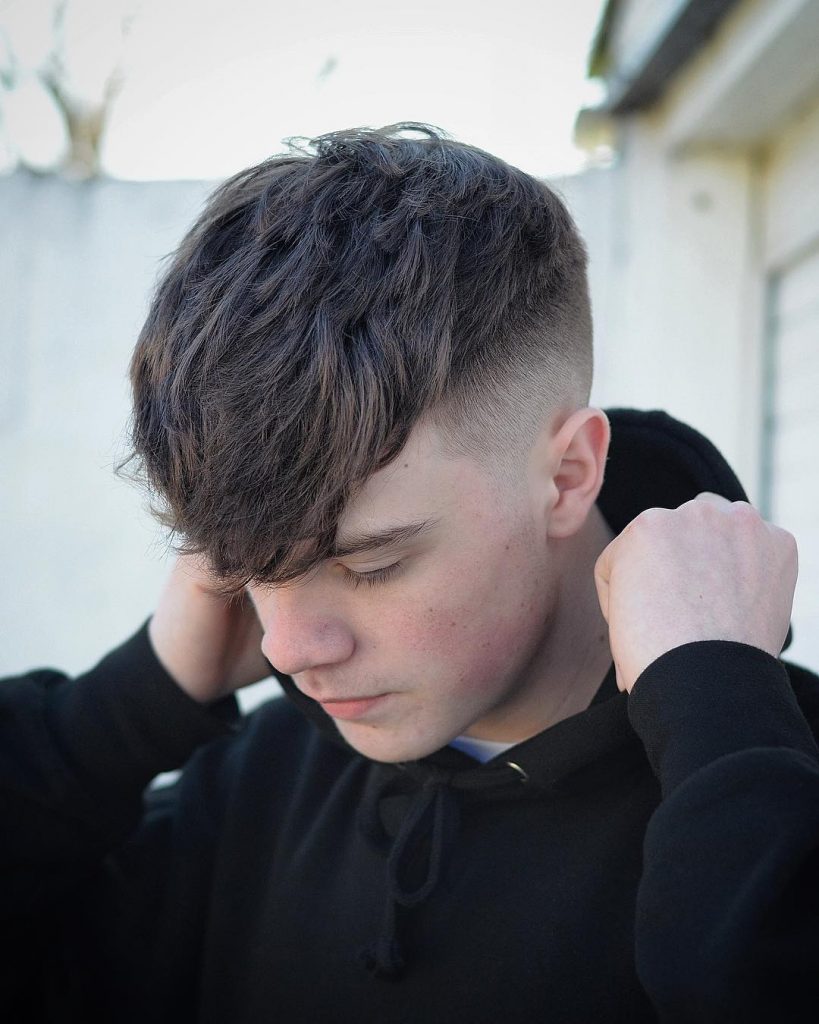 This textured crop is cut to bring out some wave, even without product. The cut looks great whether or not you take the time to style it.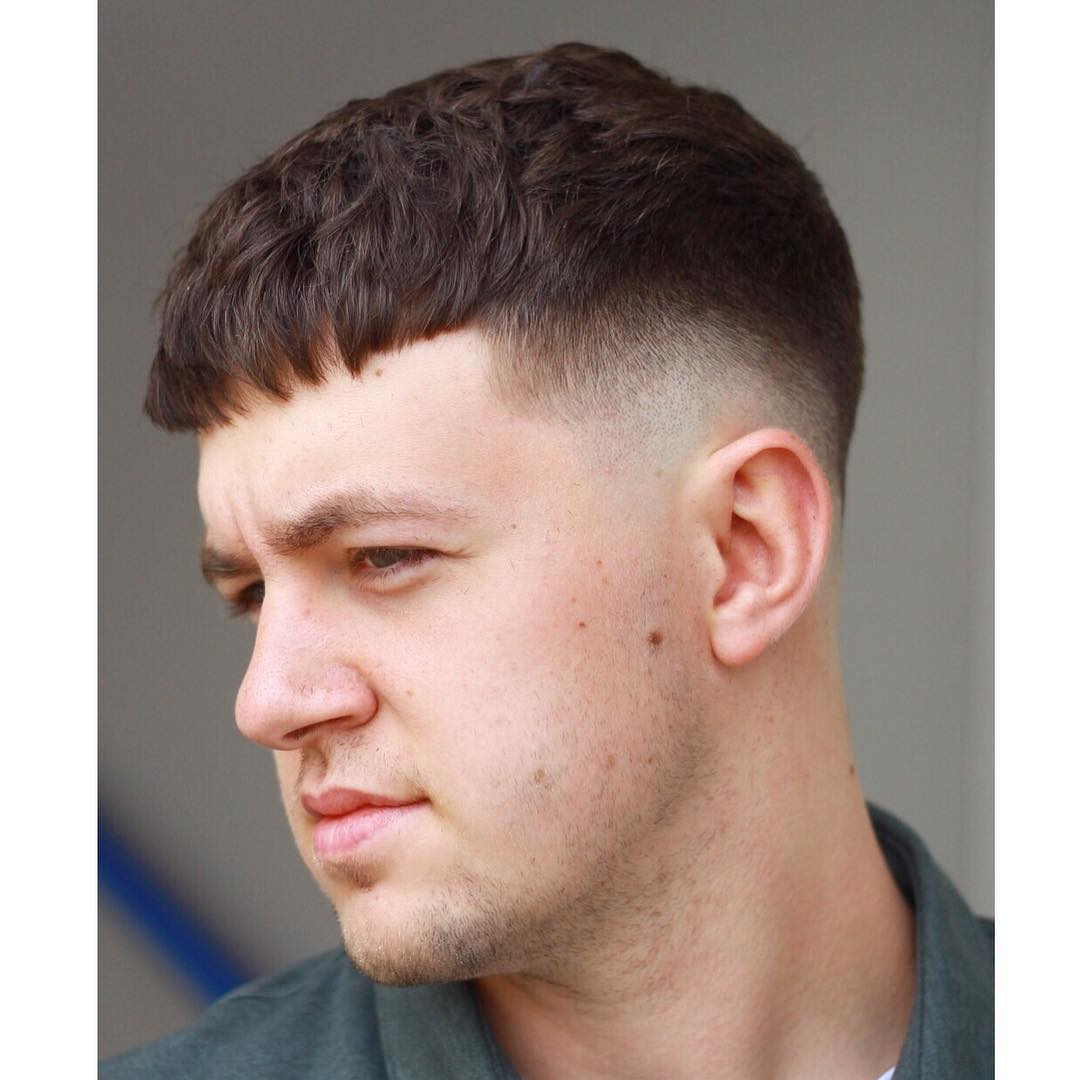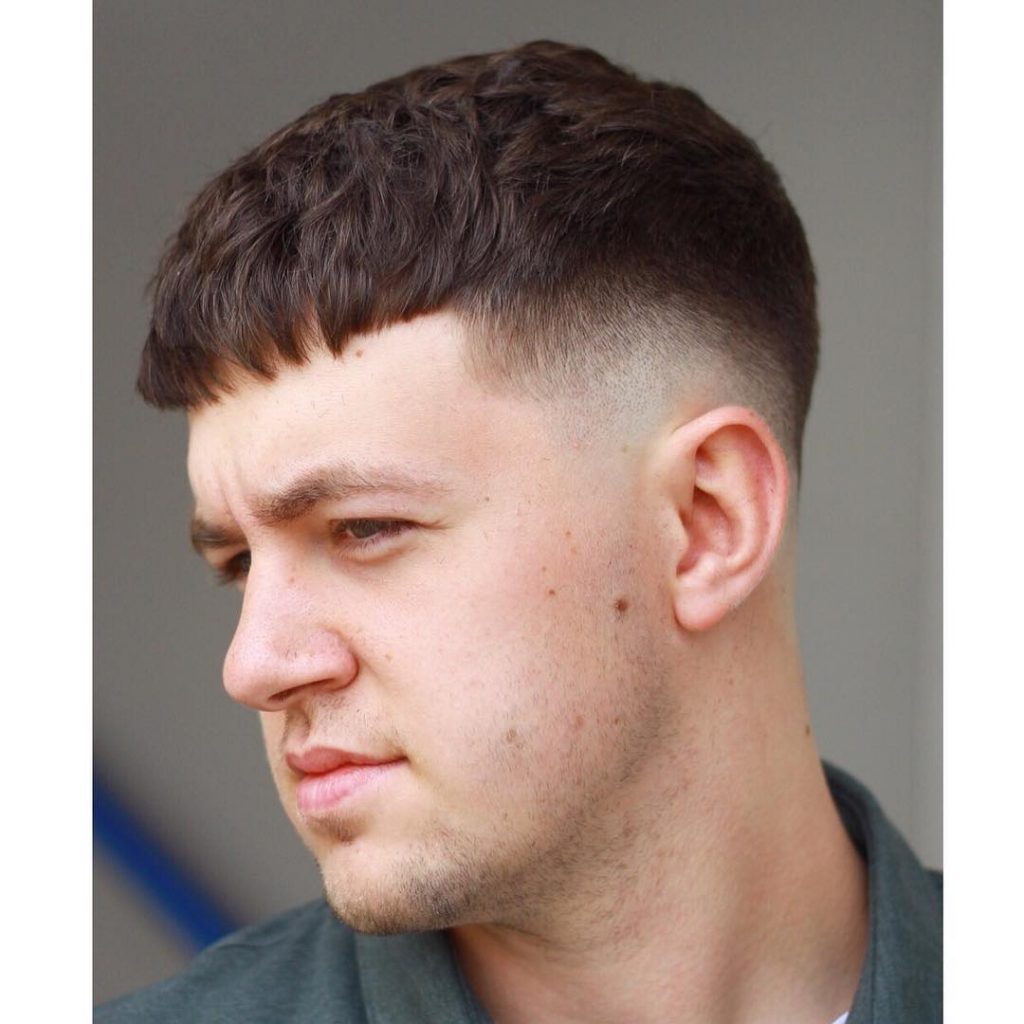 The short crop works with wavy and curly hair to make the most of natural texture.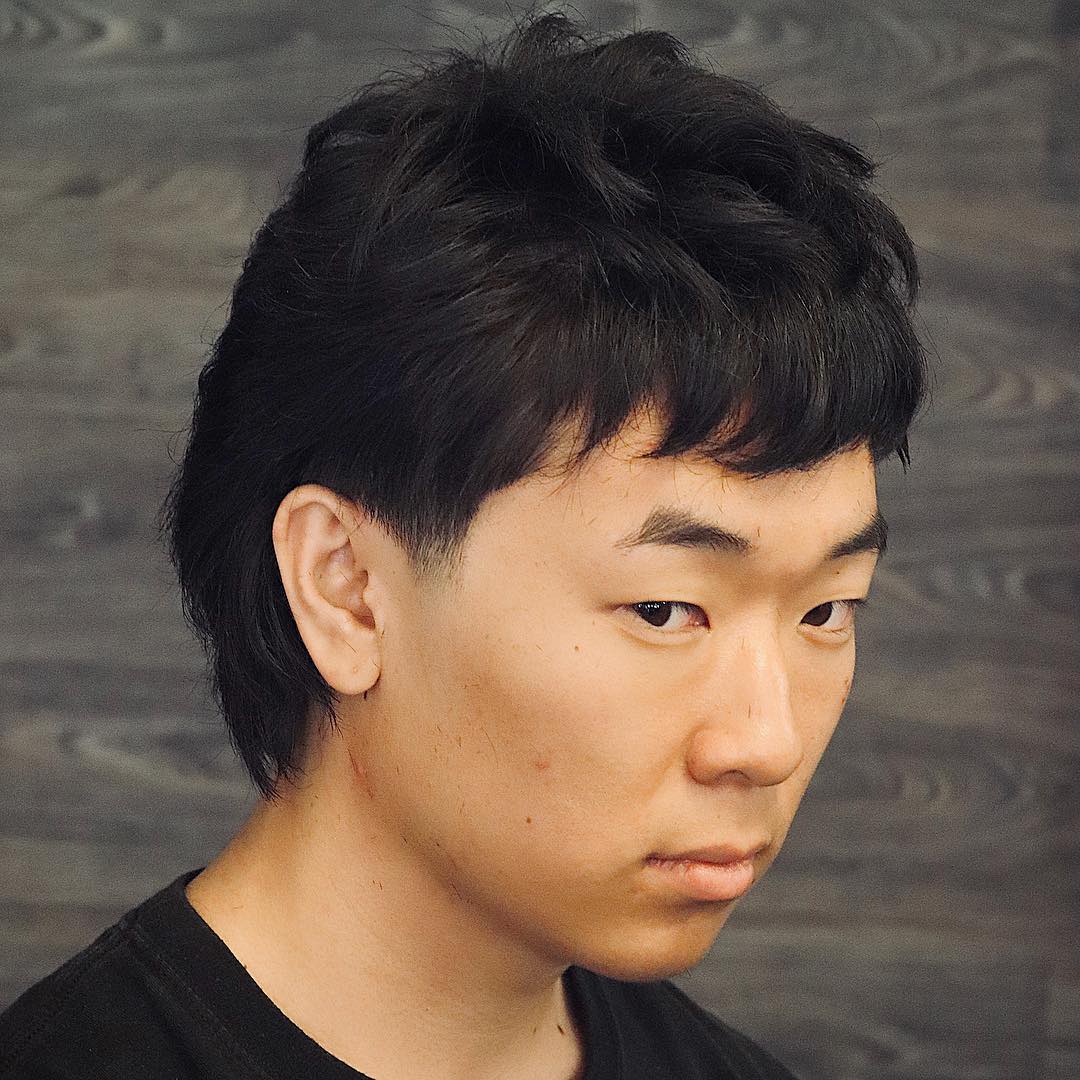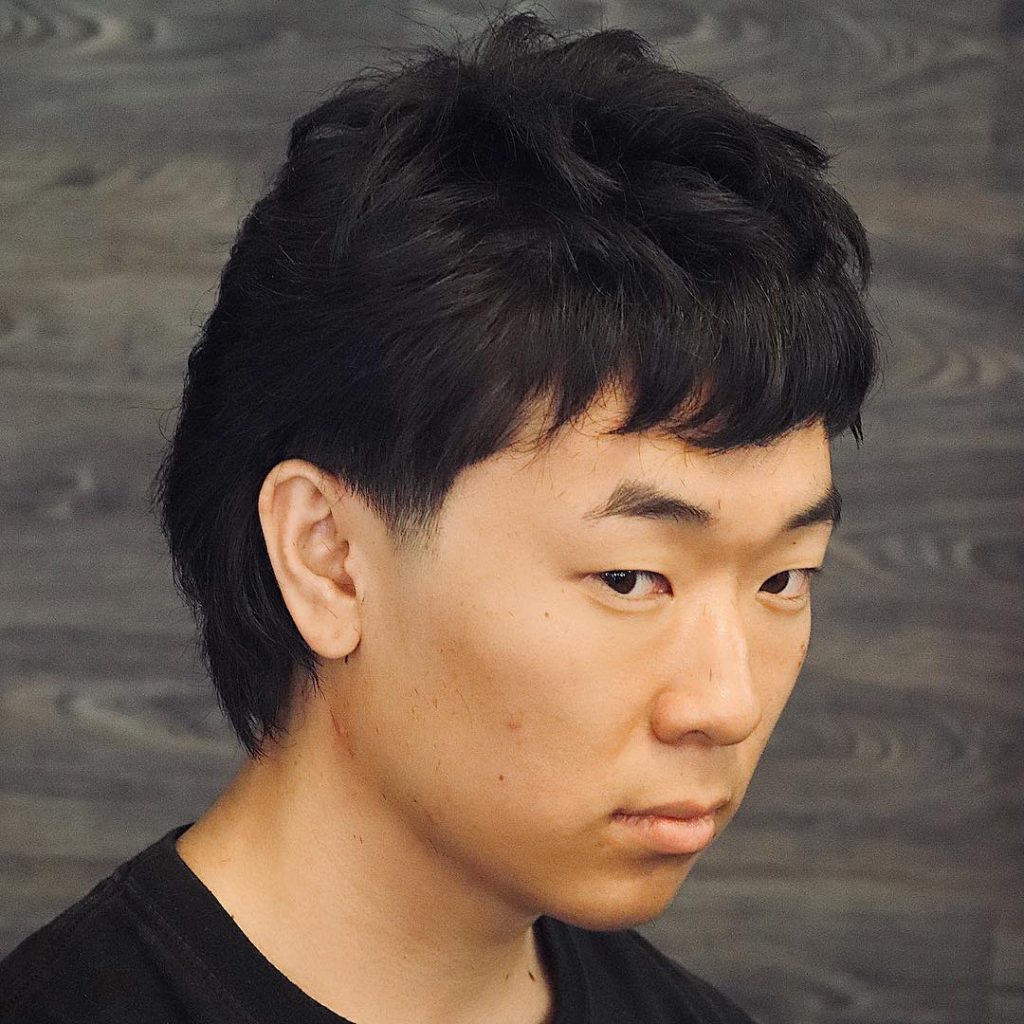 Modern mullet isn't an oxymoron, though we'd say this haircut is a party at the front and the back.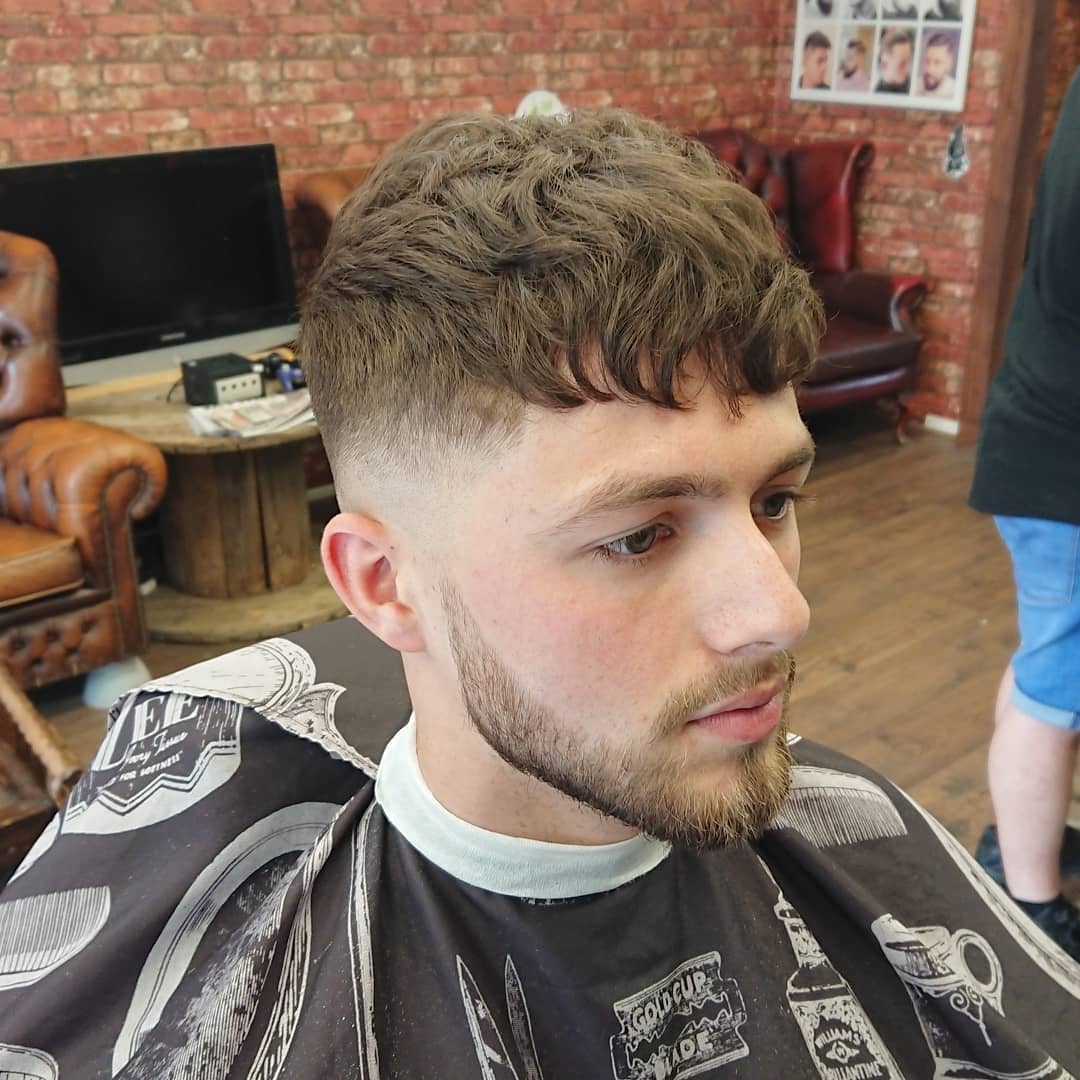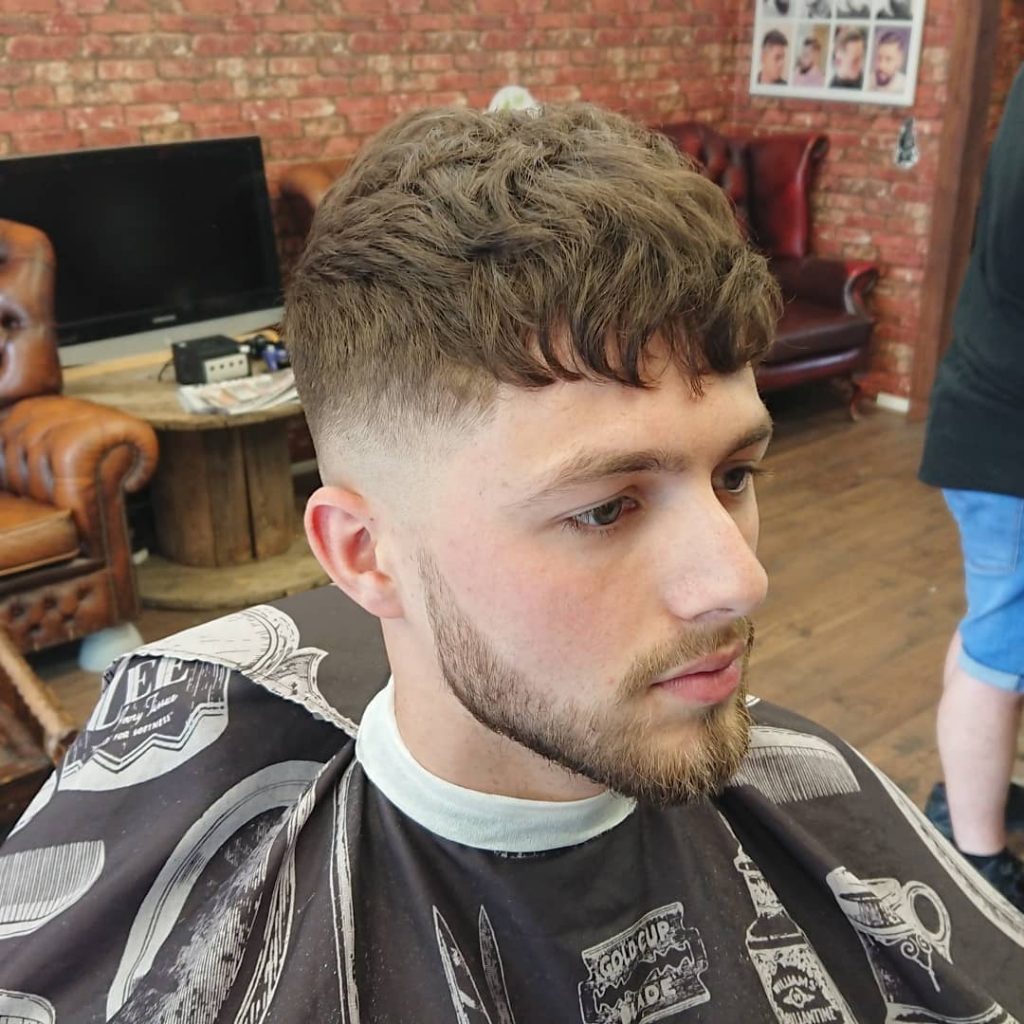 Curly and wavy hair bring its own texture to fringe.
4. Side Swept Fringe for Men
Another popular and attractive way to wear fringe for men is swept to the side. It adds an angle for round faces, shortens a long face, and just looks good.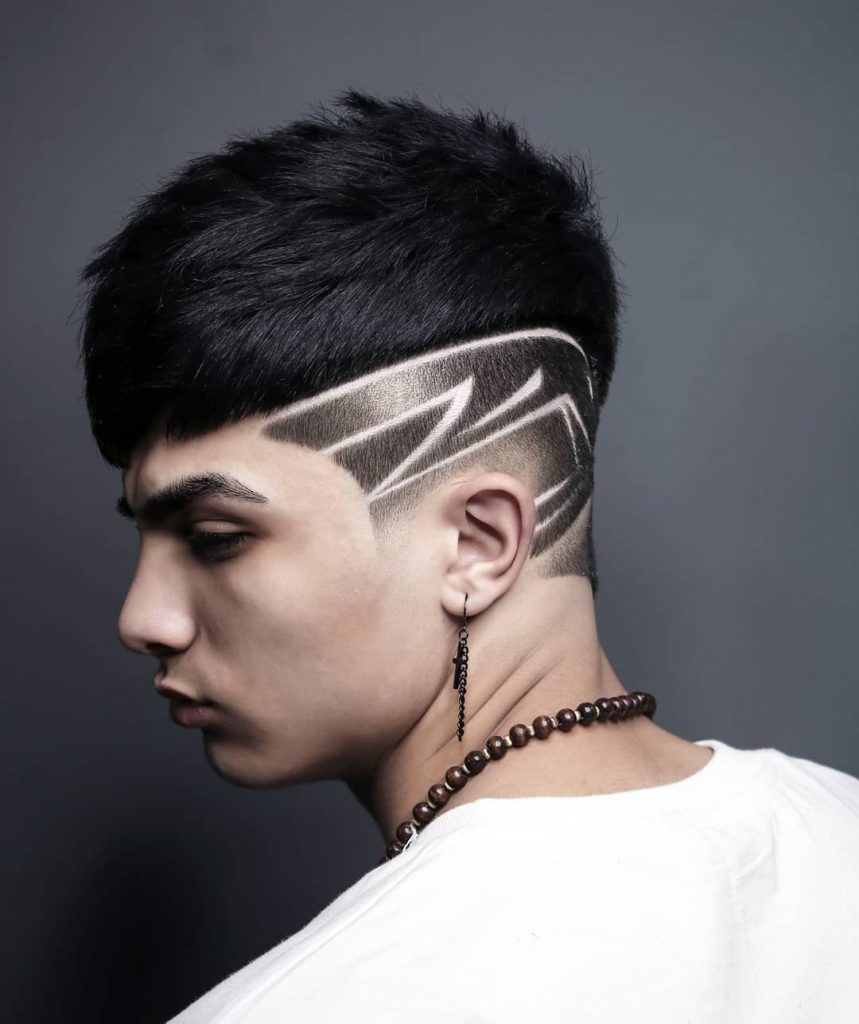 Thick fringe extends the shaved line.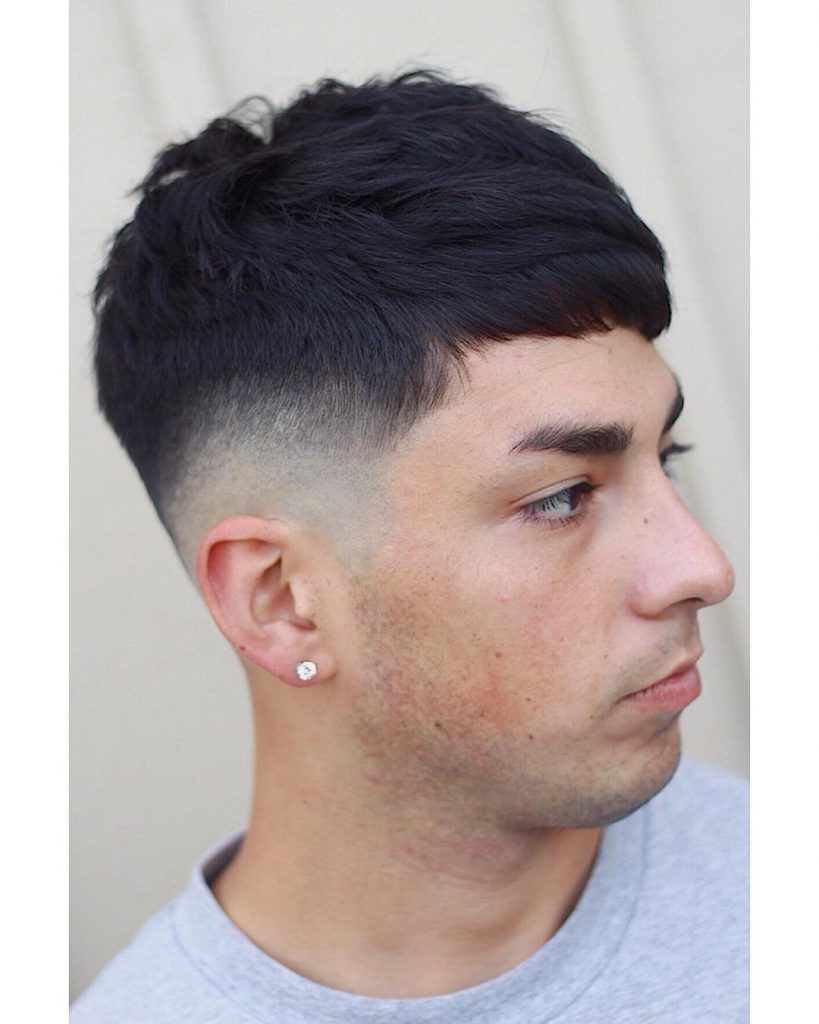 Blunt fringe styled over to one side with texture.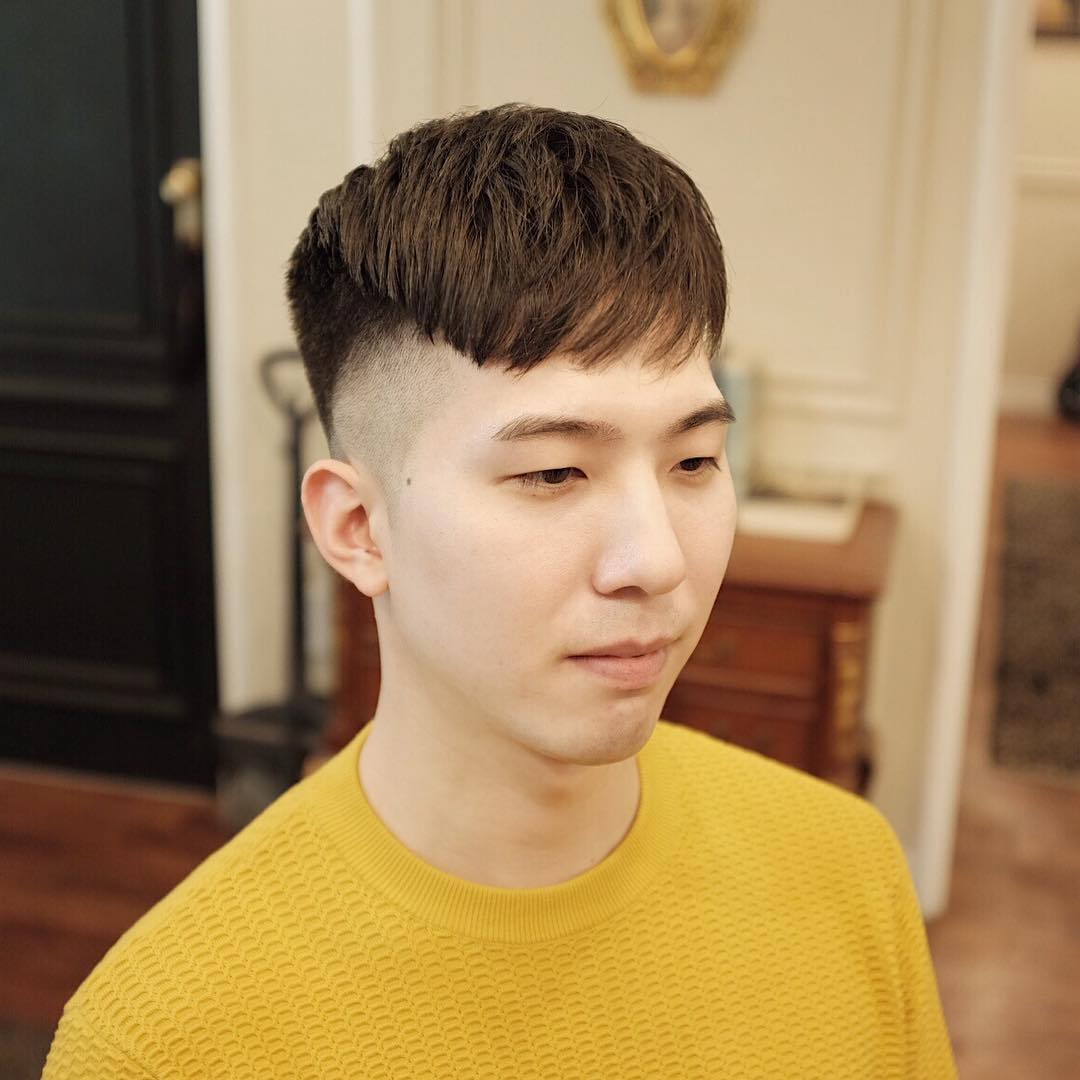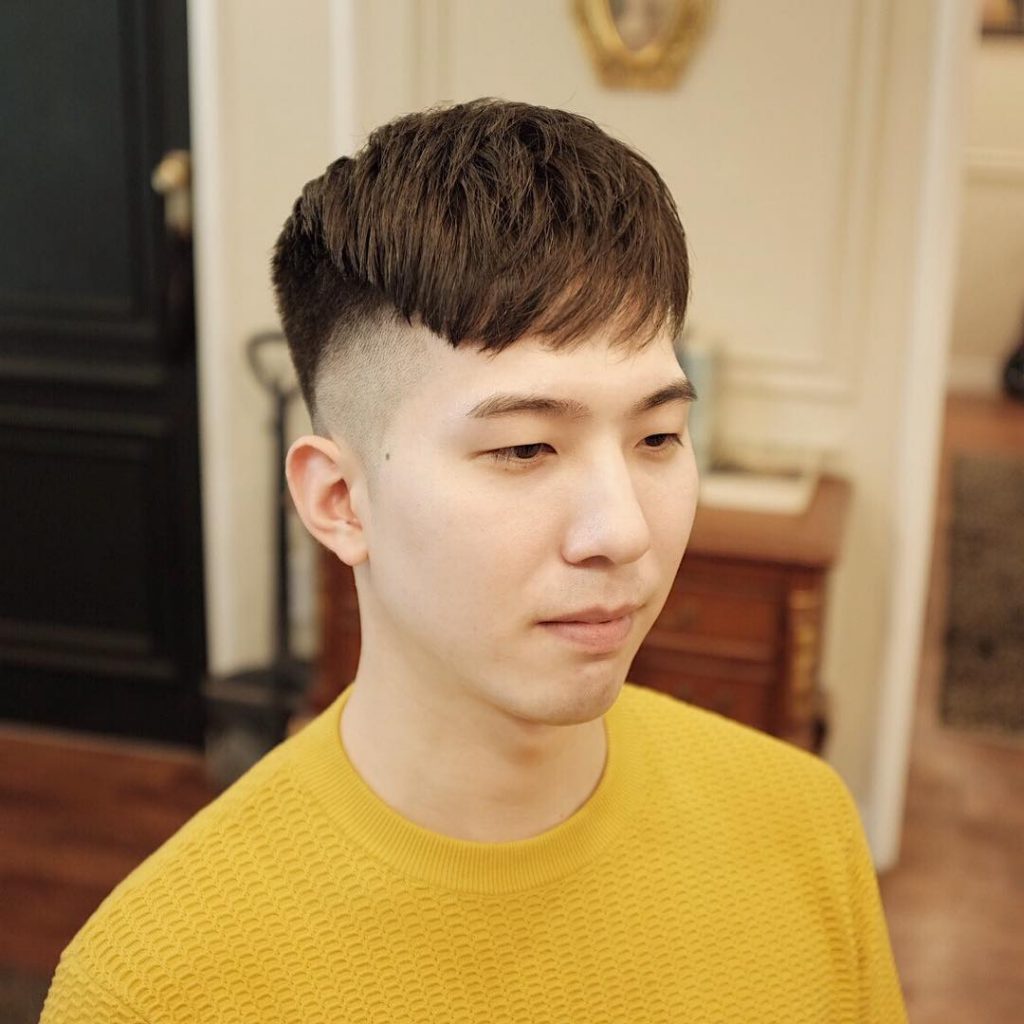 This diagonal fringe is the ultimate in long top, short sides haircuts for men and also works well for thick and Asian hair.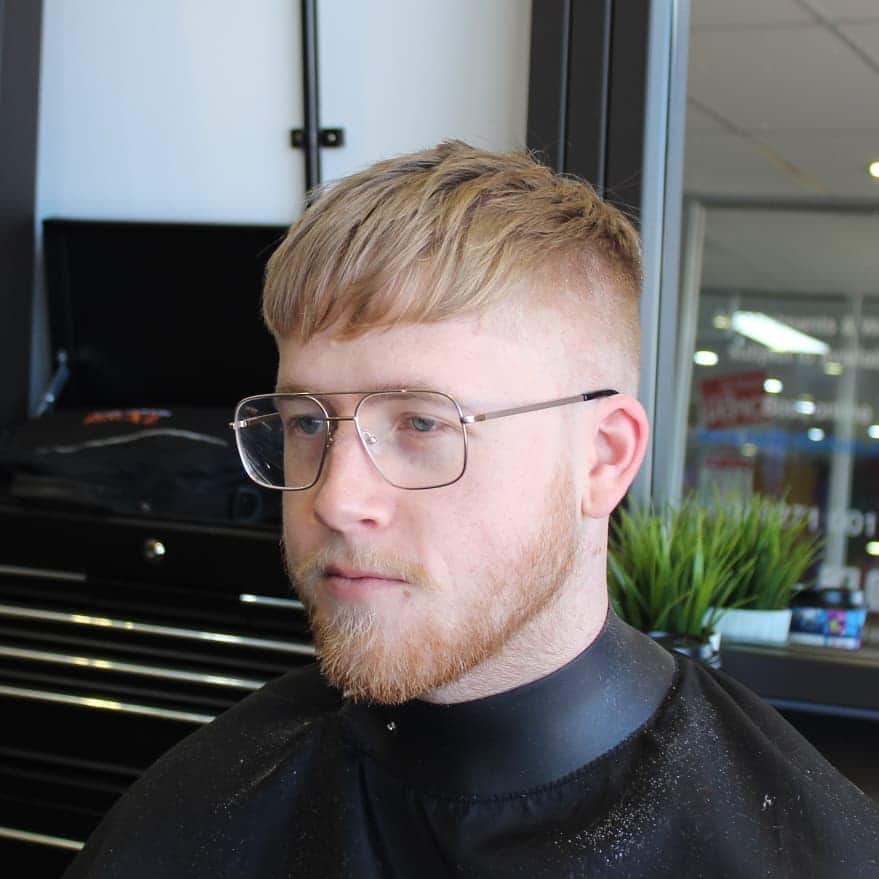 Fringe haircuts also work well for guys with fine, thin, or thinning hair. The angle and texture helps hair appear fuller and the length covers a high forehead or receding hairline.
5. Fringe Haircuts for Curly Hair
For guys who like to show off their curls, these fringe haircuts have enough length to reveal natural texture while being easy to style.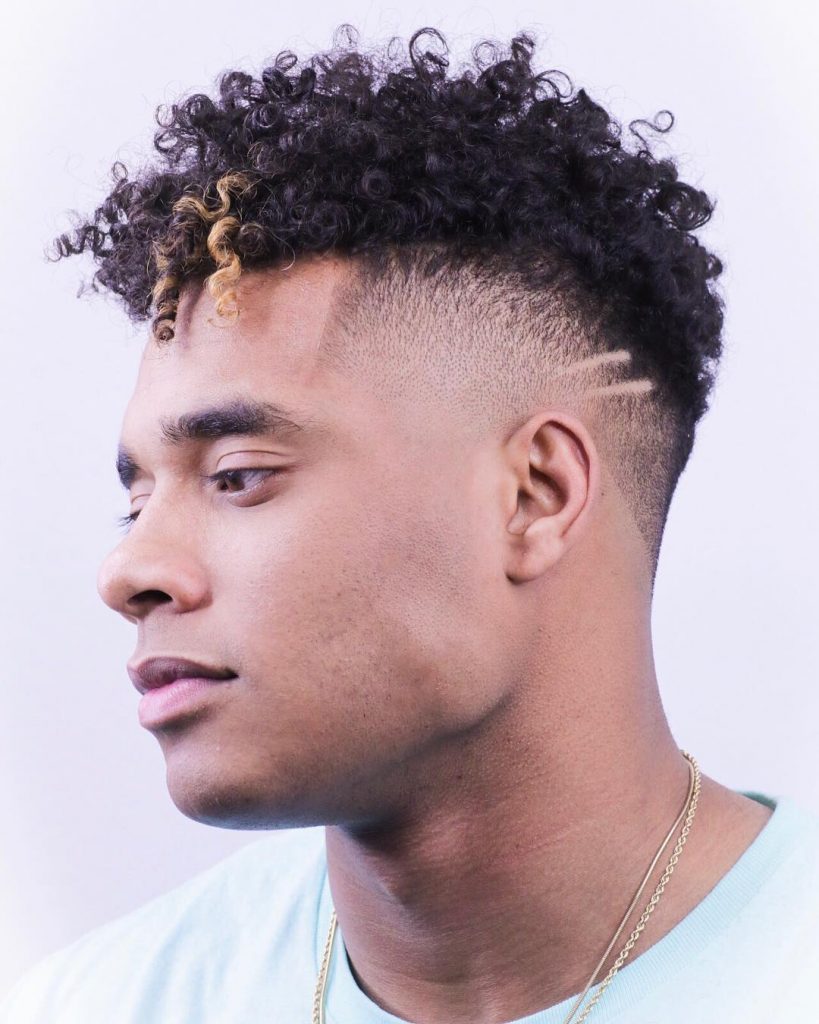 All it takes is a few locks of hair for cool curly fringe.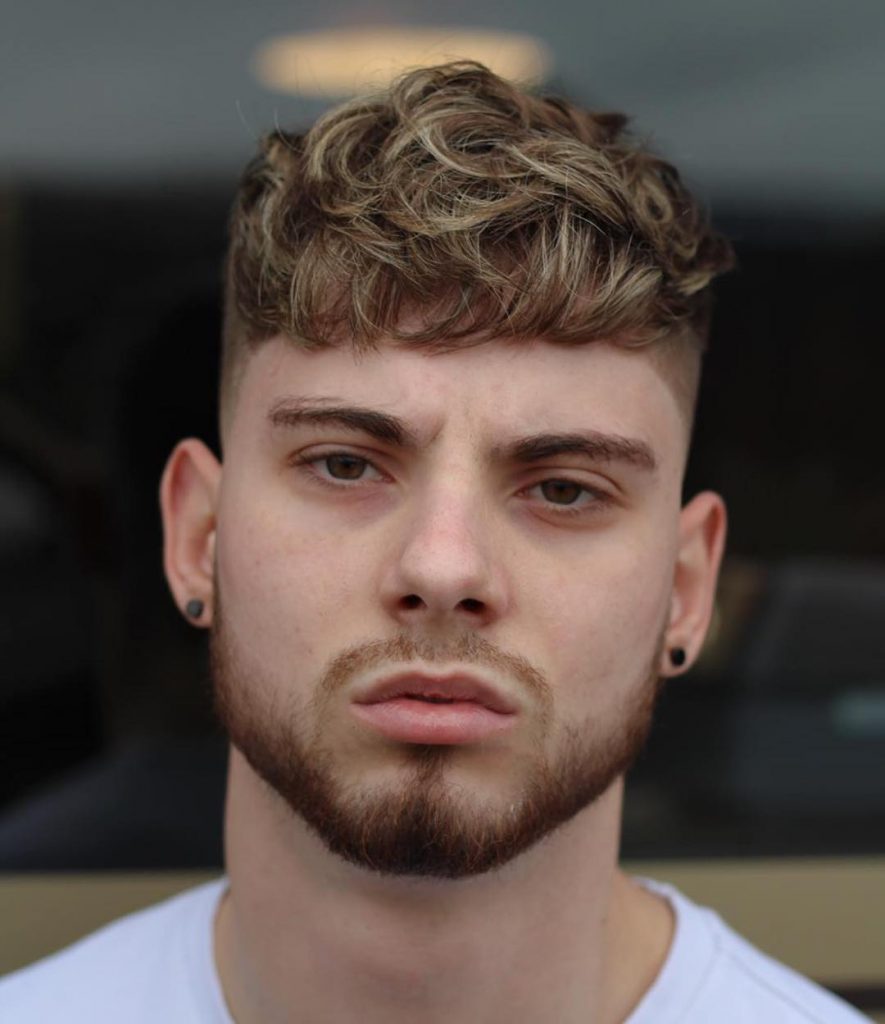 This curly crop fade includes layers of curls for fringe that is full but not heavy.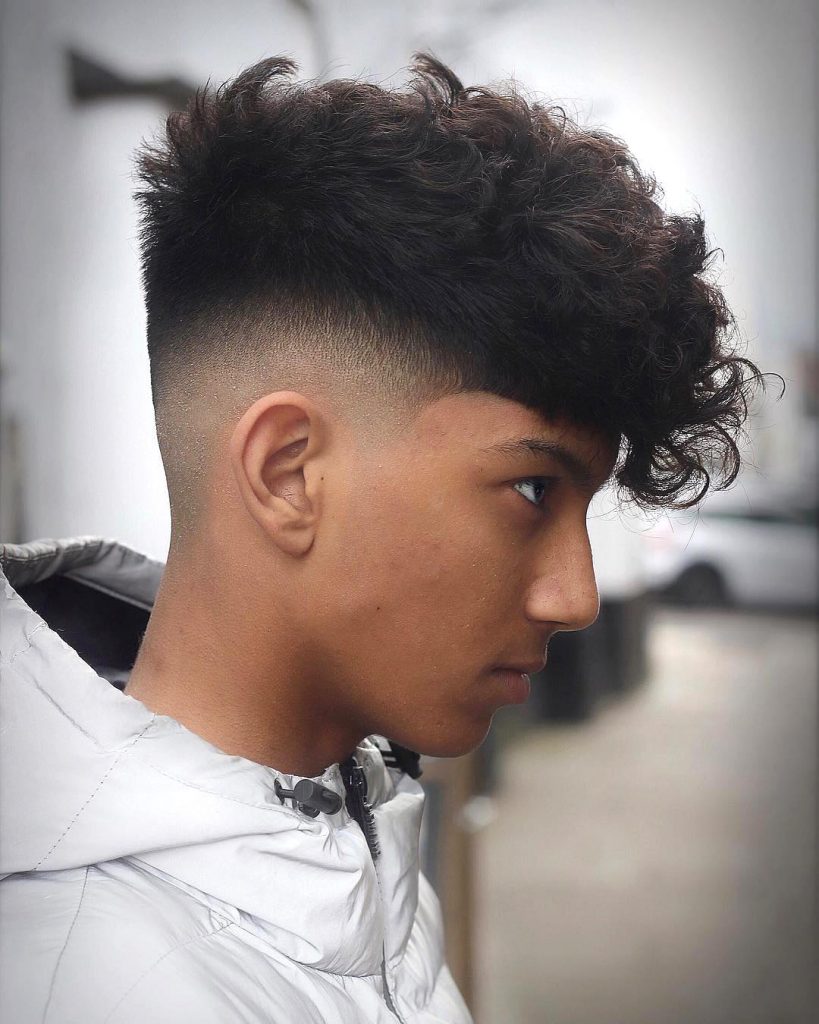 For thick and curly hair, concentrating length and weight on top for an easy to wear hairstyle that doesn't cut hair short.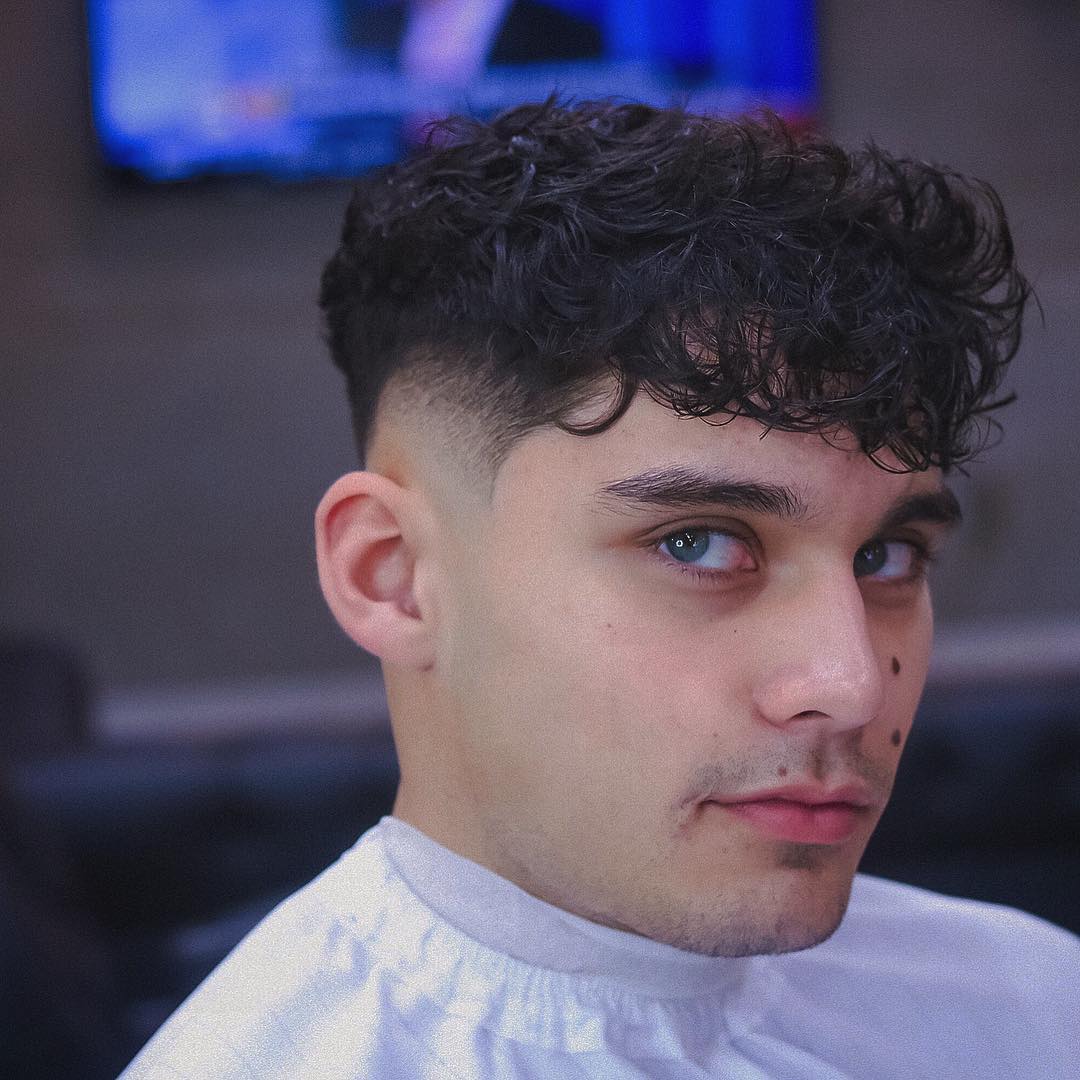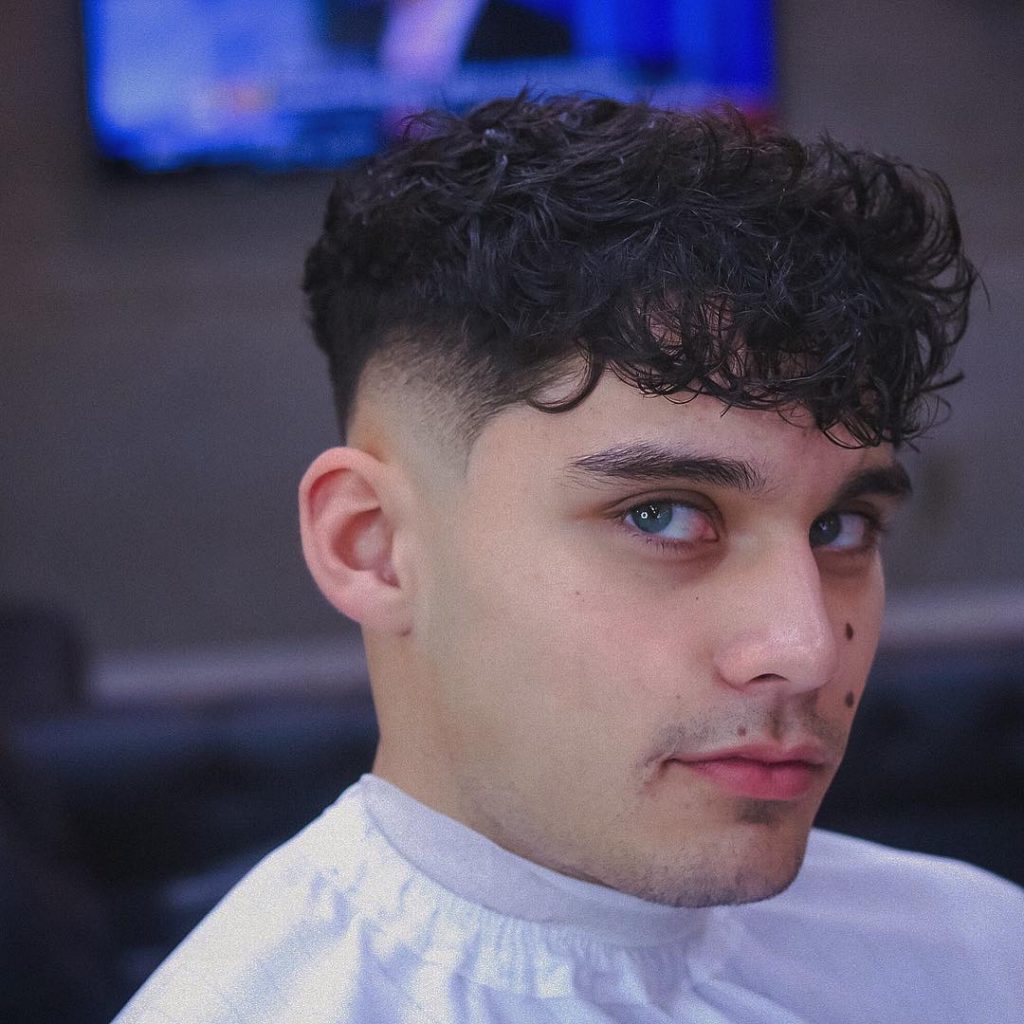 Use a curl control cream or water pomade to define and hold curls.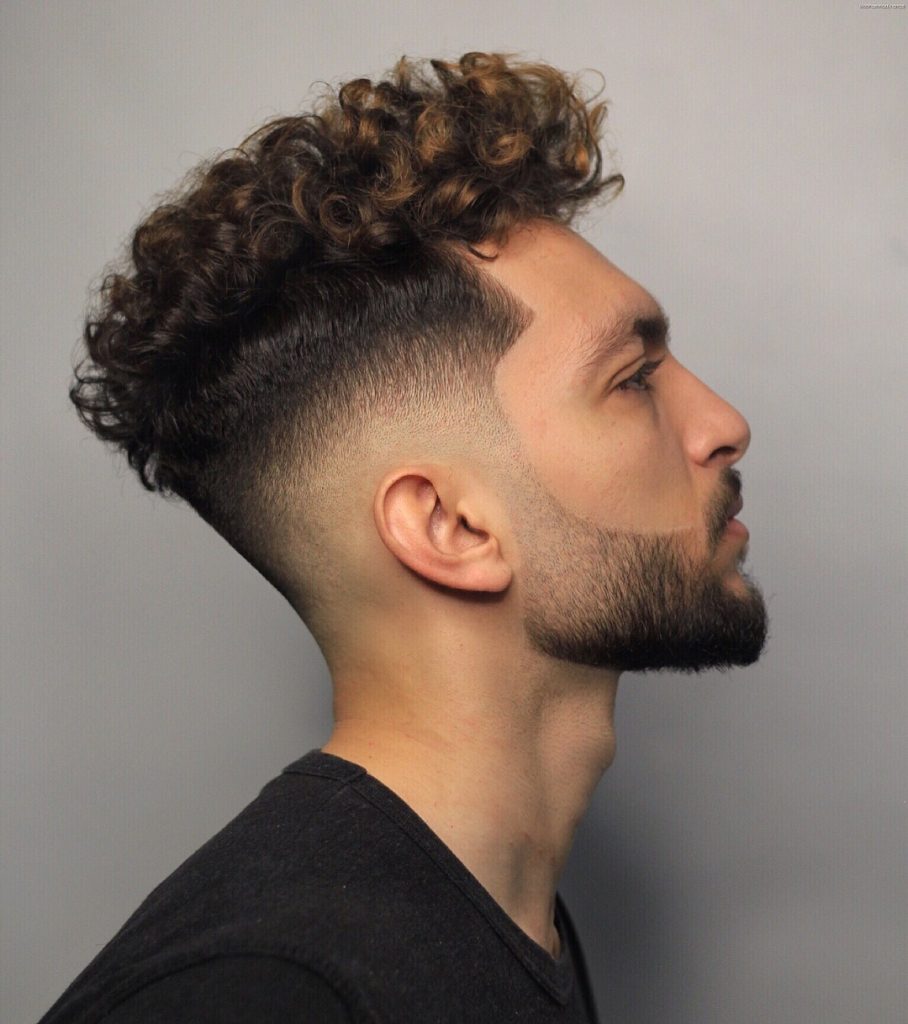 Curly fringe looks great from every angle while this beard fade mirrors short sides.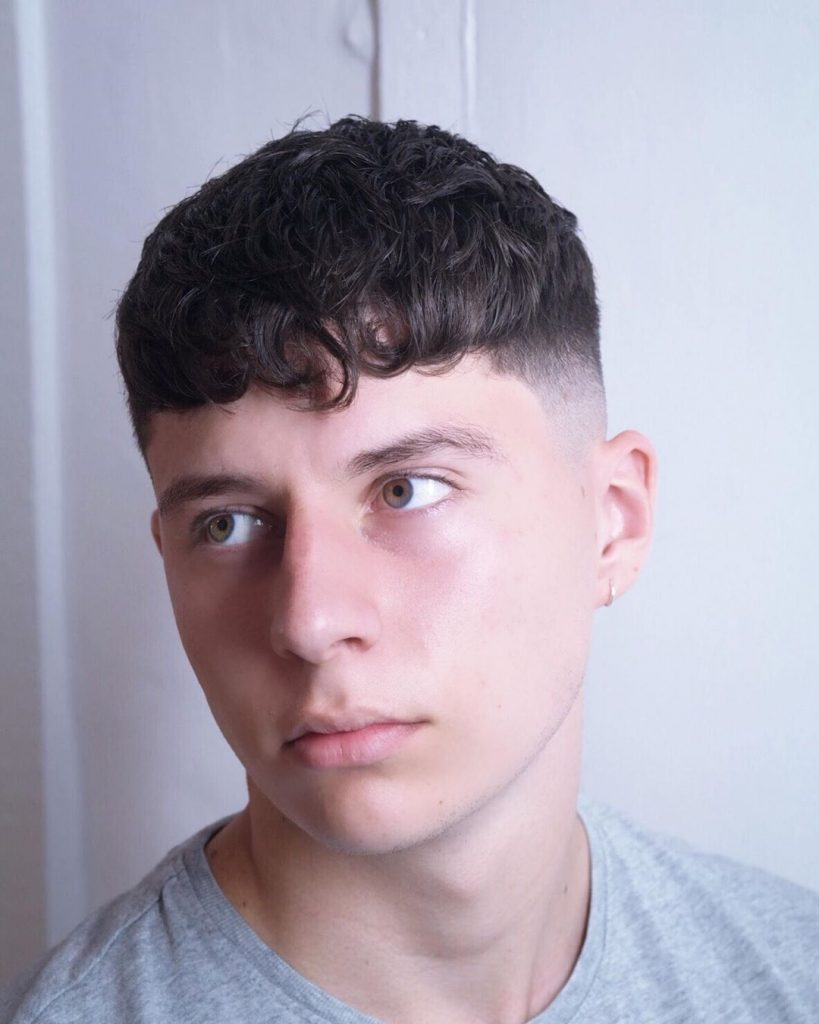 Cut a little bit shorter, this curly fringe is more about texture than volume.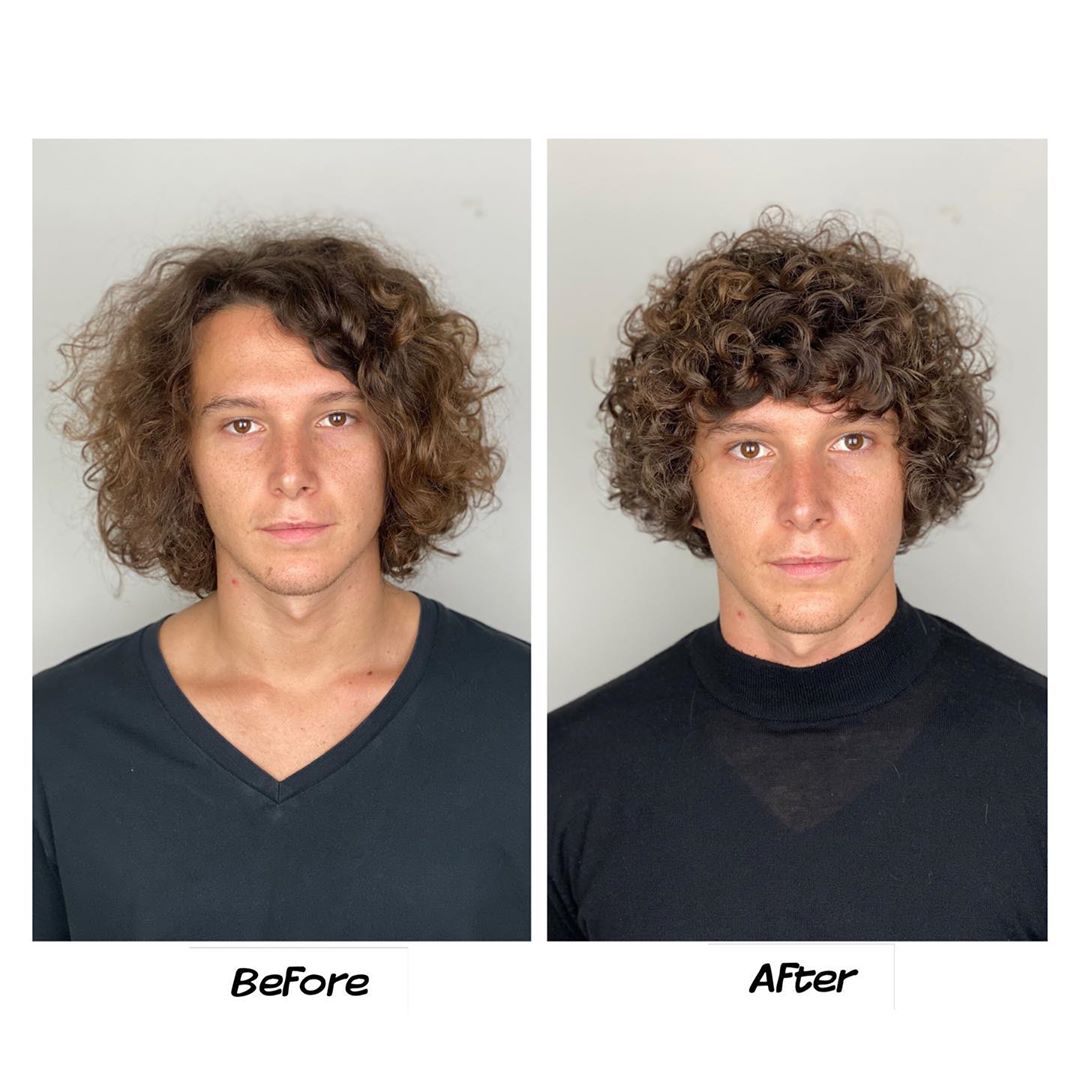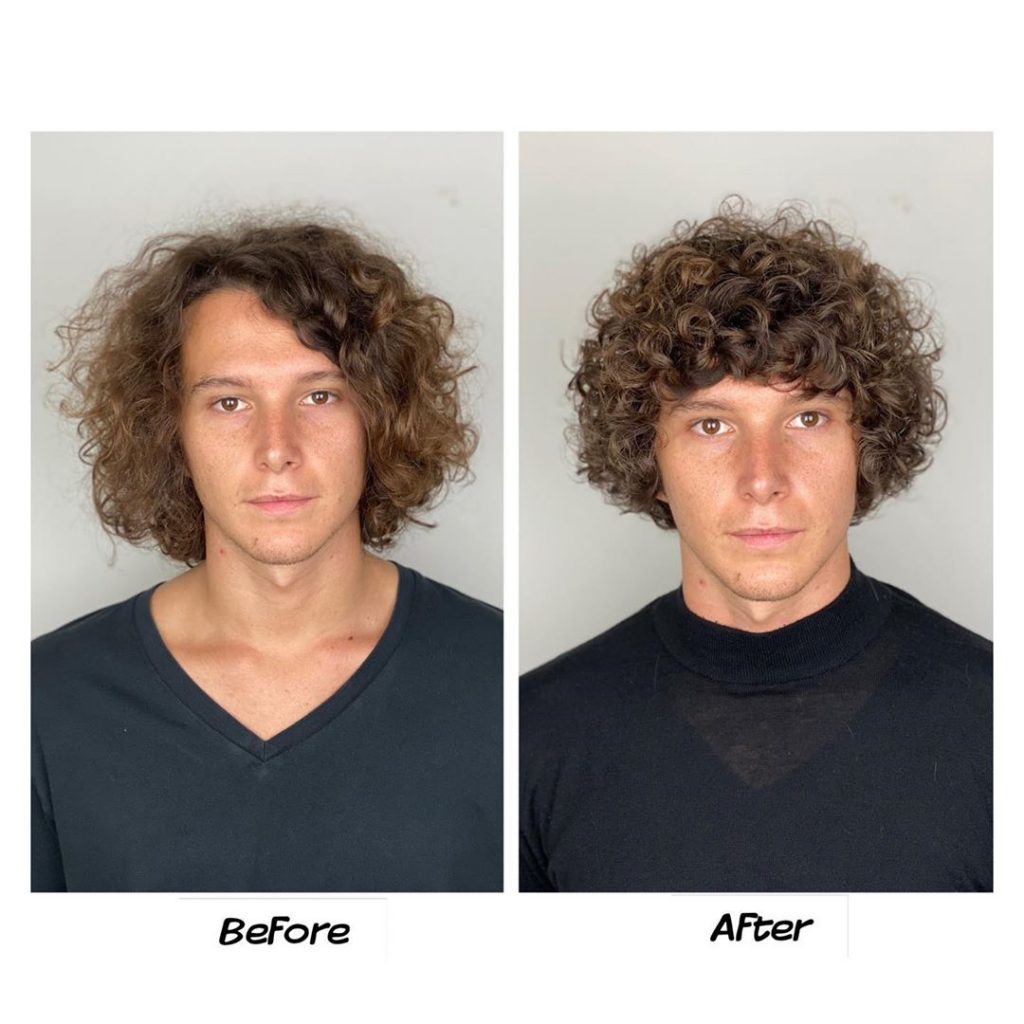 This medium length curly cut with fringe has a rounded profile and retro feel.
6. Mod Haircuts for Men with Fringe
Mod culture from the 1960s was about stylish clothes, riding scooters, and listening to soul music. It's no longer modern but still cool. The mod haircut is a mop top with fringe that covers the forehead and long hair around the sides and back.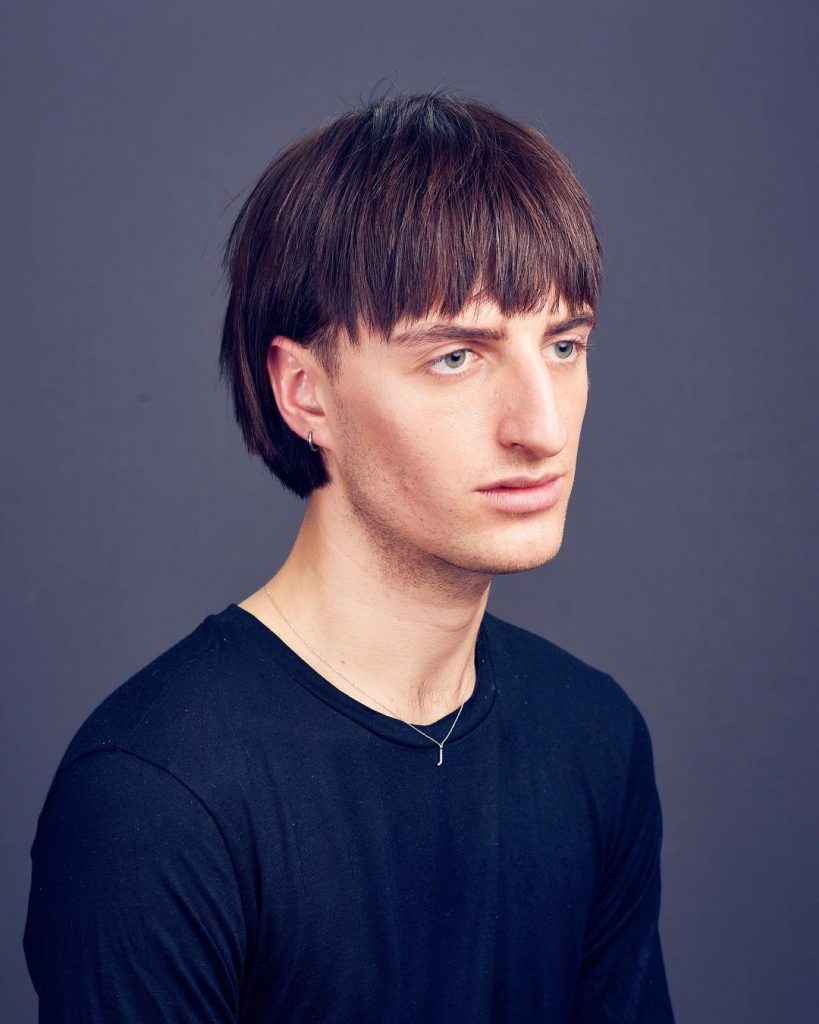 This Ziggy Stardust-inspired haircut is somehow from the past and the future at the same time.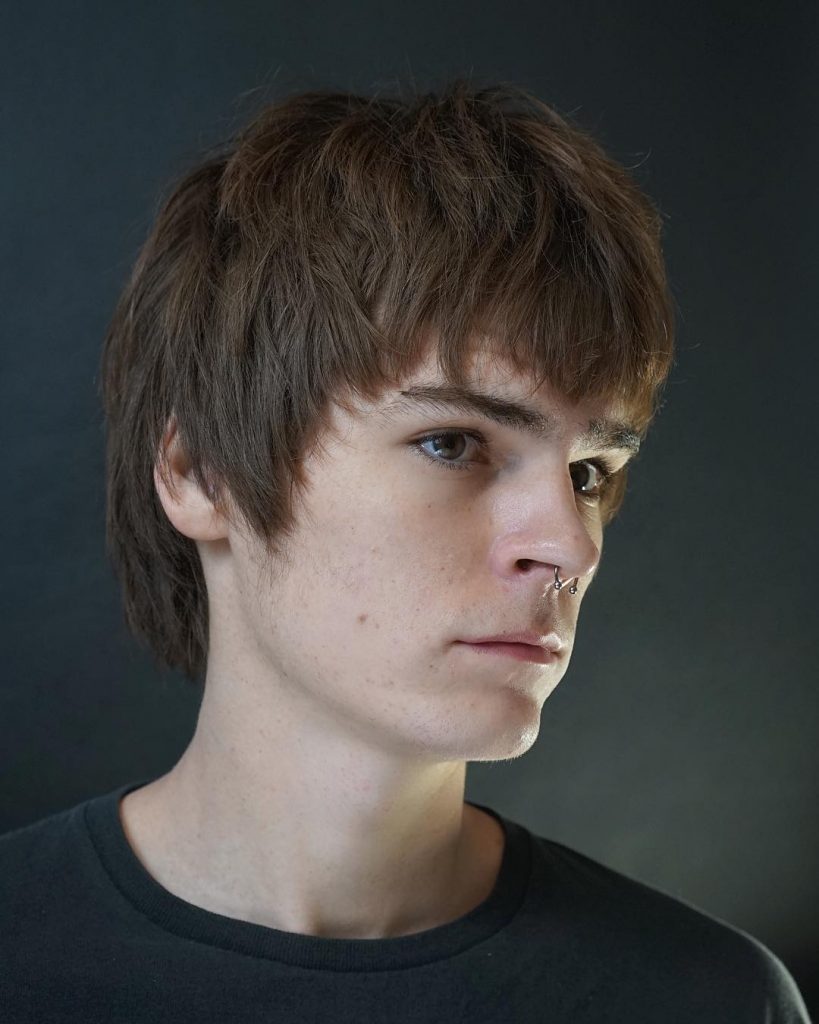 Another common feature of the mod haircut for men is long sideburns that cover the ears.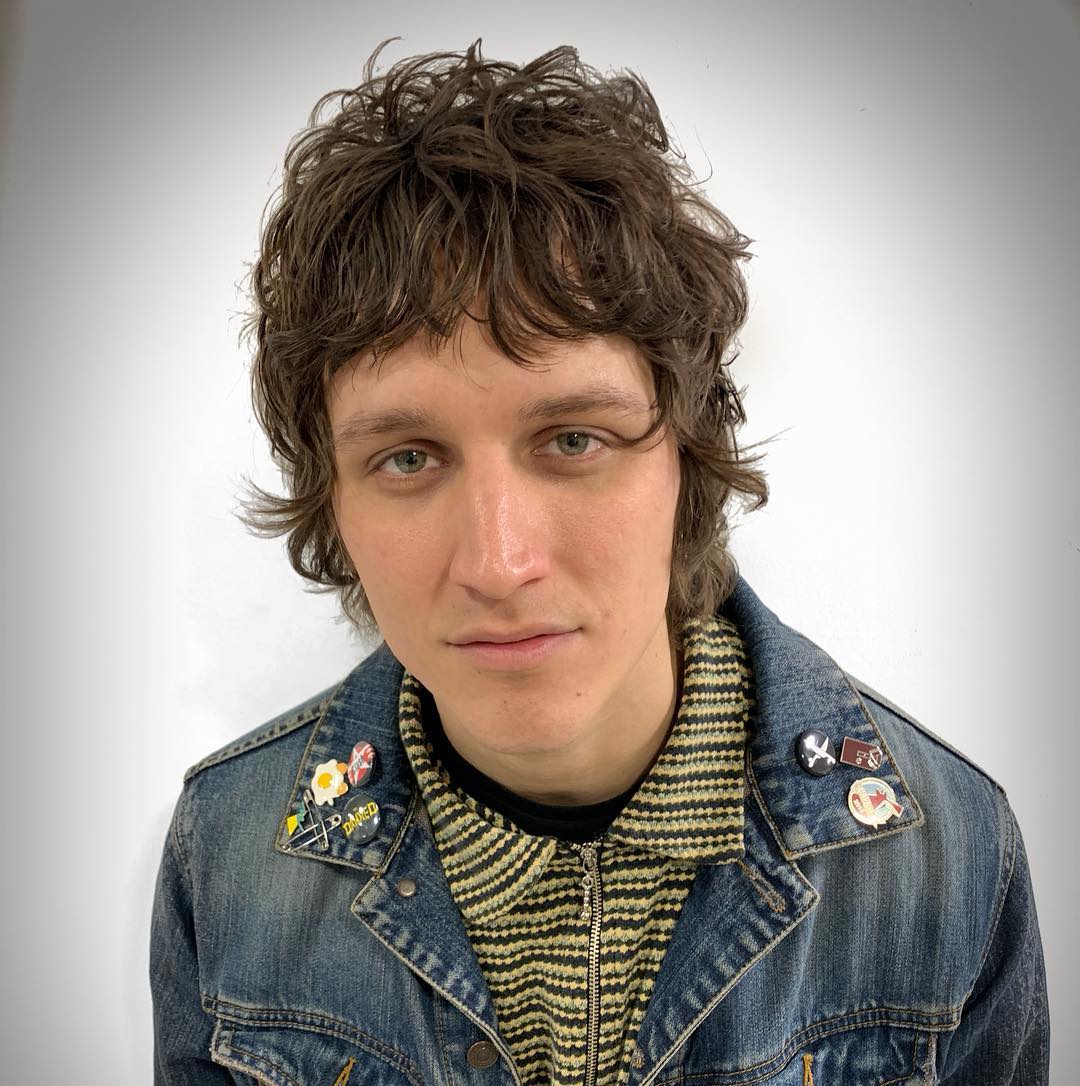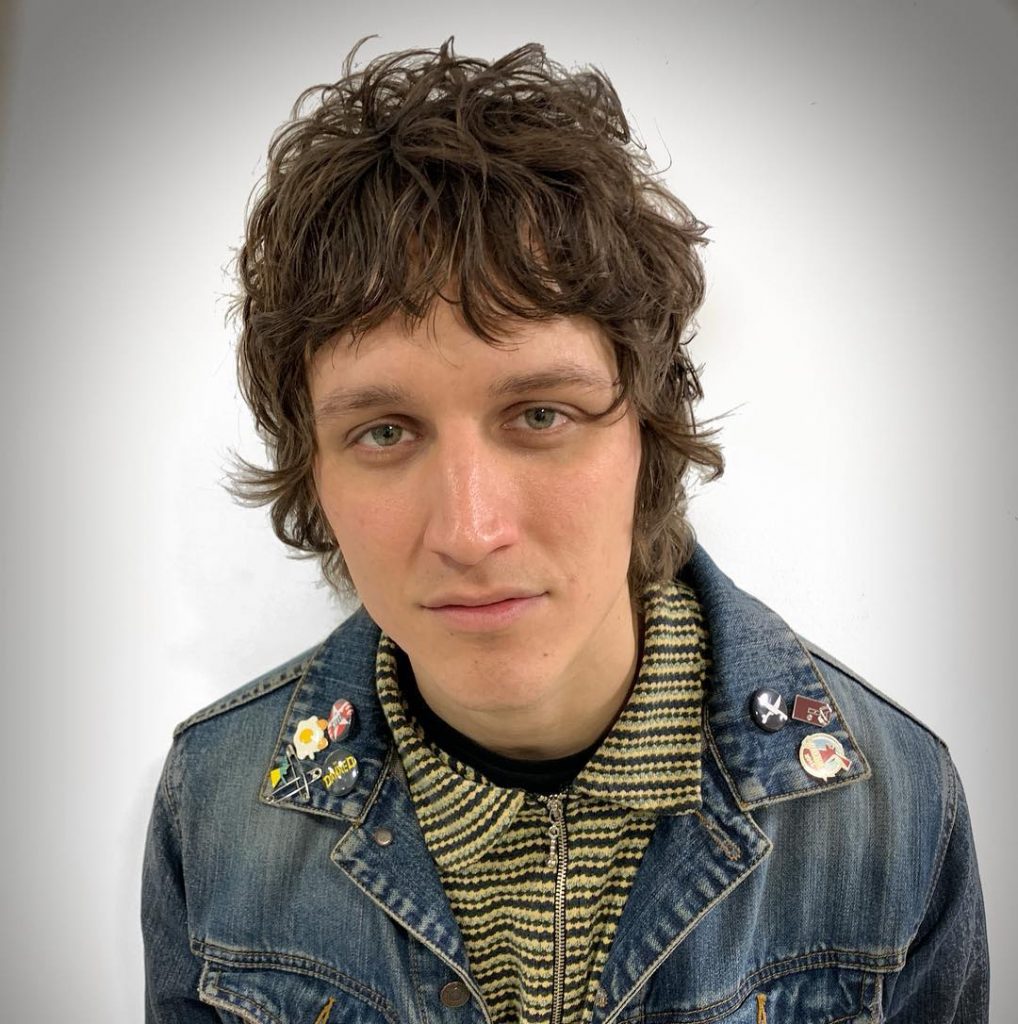 The mod haircut works for guys with straight, wavy, and curly hair types.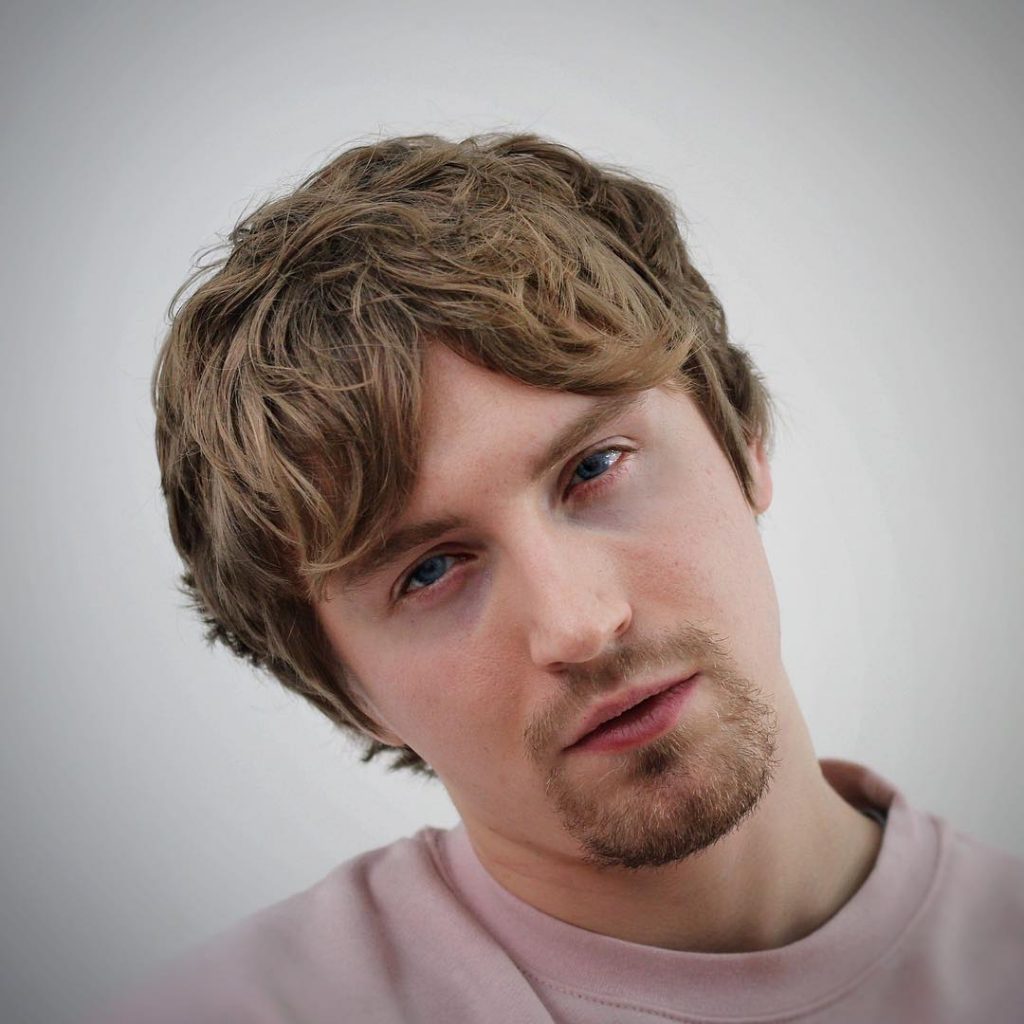 Wear mod fringe parted in the middle or straight across the forehead.
This post may contain affiliate links. Please read our disclosure for more info.