Men's hairstyle trends change slowly until new trends emerge. Slick backed hair became matte and messy, tapers are taking on fades, and the European hair trends have brought textured styling to all kinds of looks. This year has seen quite a shift. There are the best new men's hairstyles that we are seeing in the barbershops around the world.
We've gathered some of the most popular, original, and unexpected men's hair of the year. It's exciting to see all the new looks barbers are coming up. If you like any of these looks but they are for a different hair type or not quite right, show your barber a picture anyway. They can create a unique version for you.
Some of these hairstyles are on trend like short haircuts, spiky styles, textured crops, and messy looks. For some never before seen looks, we have new hairstyles for men, shaved lines all over, and modern mullets and mohawks.
All of these hairstyles need some type of product for hold. Of course, that product varies depending on hair type and hairstyle. Check out this product guide to find a recommendation for your needs.
Short Haircuts for Men
1. Short Textured Haircut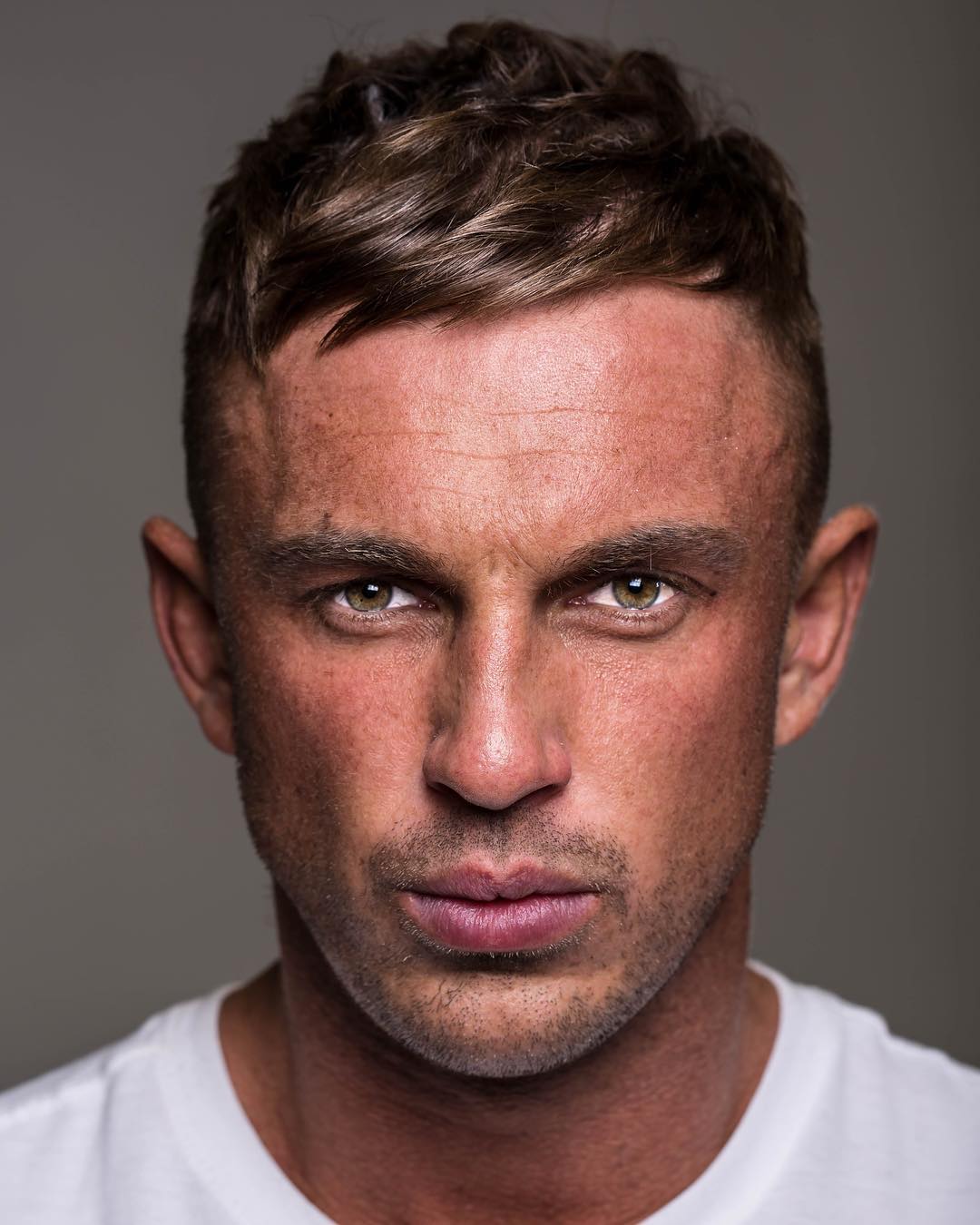 This ultra-short textured haircut balances a clean-cut finish with on-trend style.
2. Textured Haircut with Fringe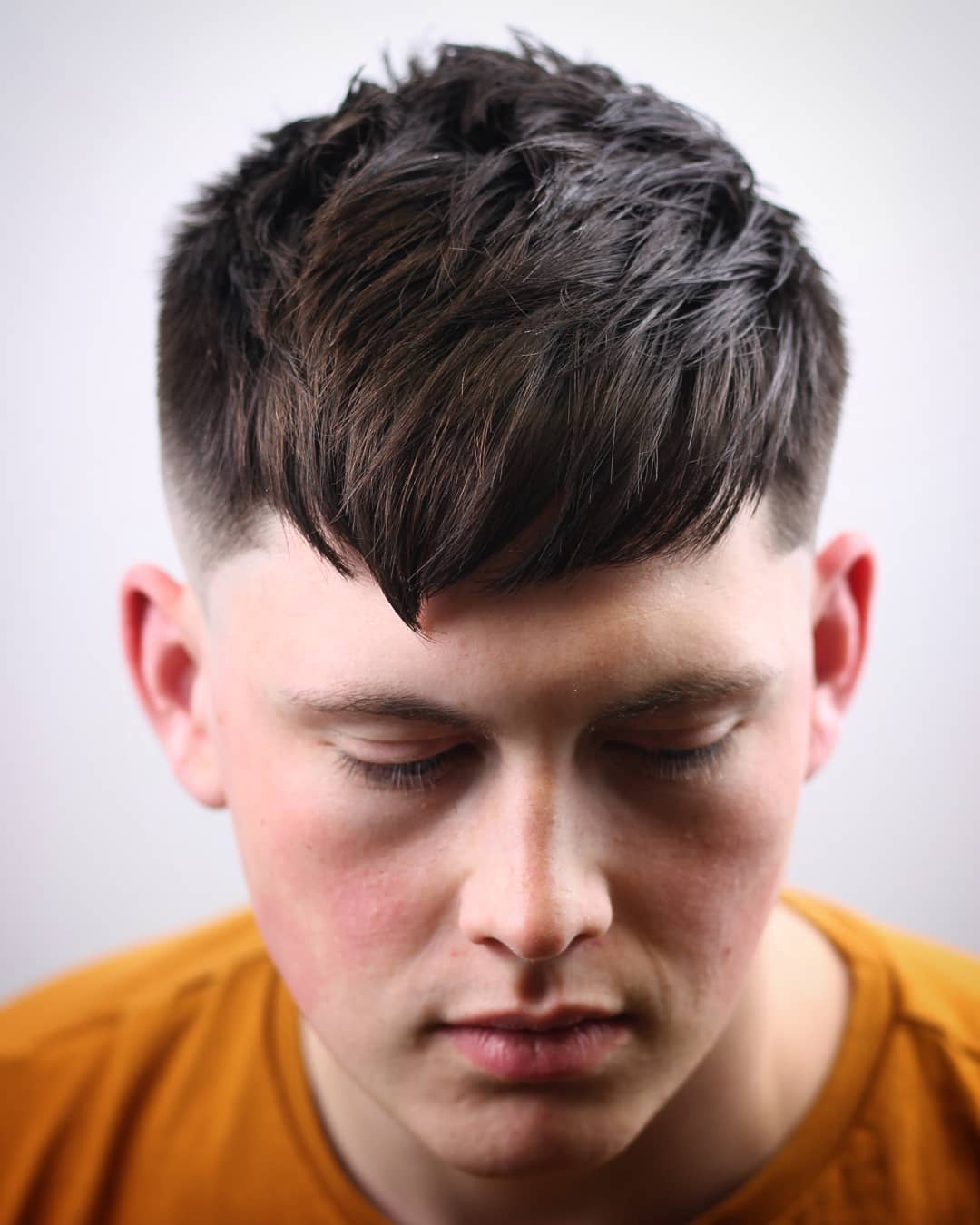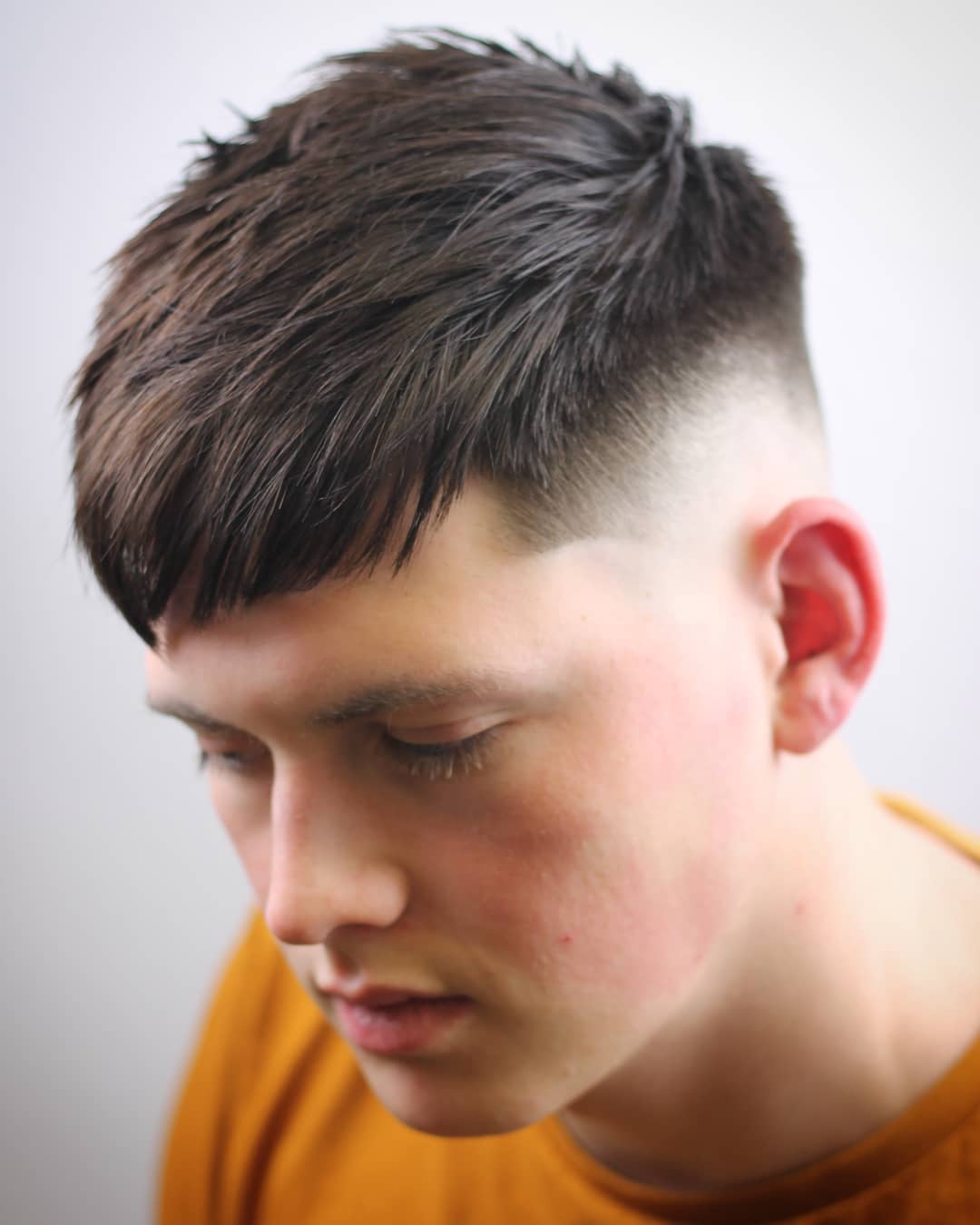 A slightly longer crop haircut can have a forward fringe cut blunt across, on the diagonal, or in this case jagged fringe that comes to a point on the side.
3. Short Haircut with Shorter Sides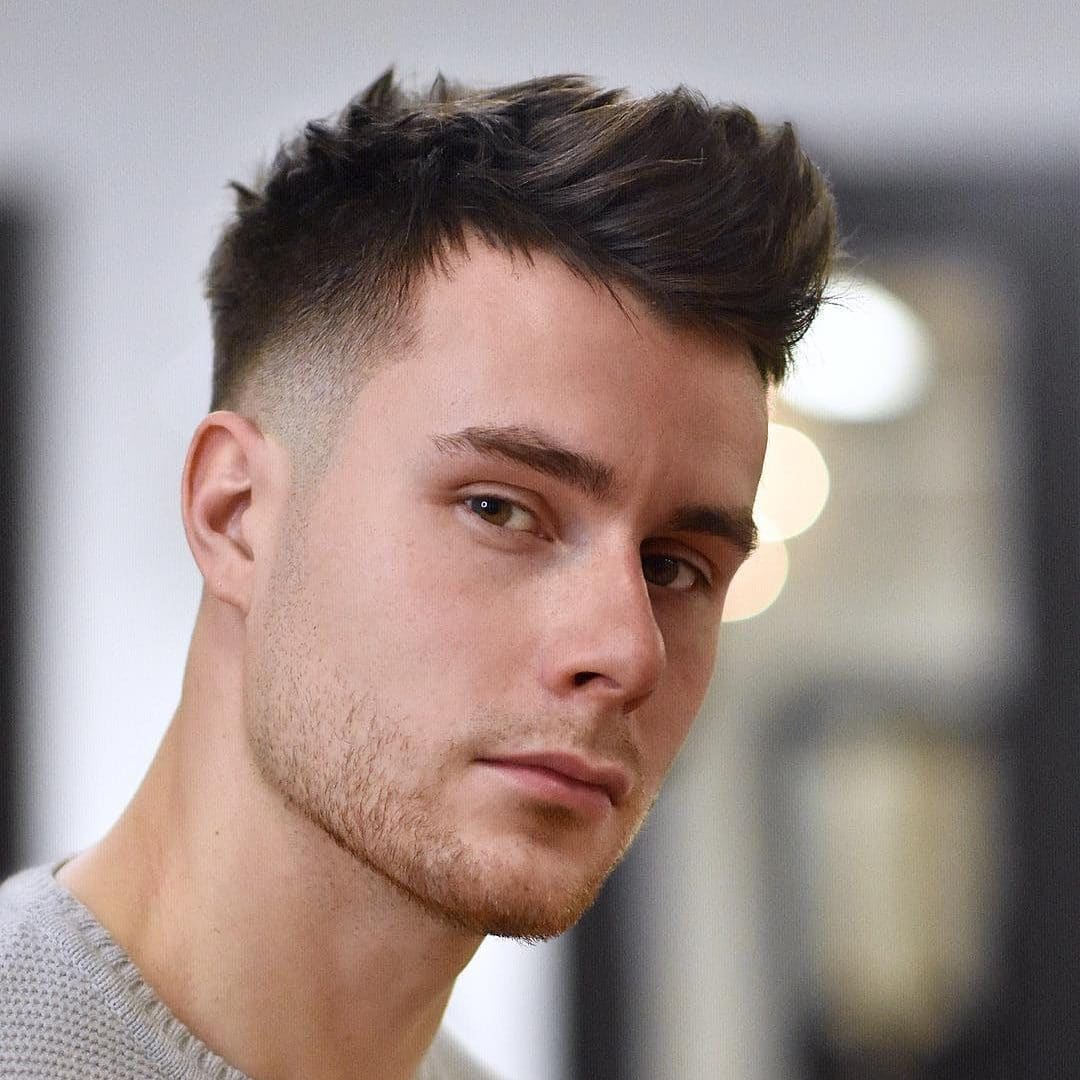 The short textured crop can also be spiked up into a loose pomp.
4. Short Curly Haircut + Shaved Line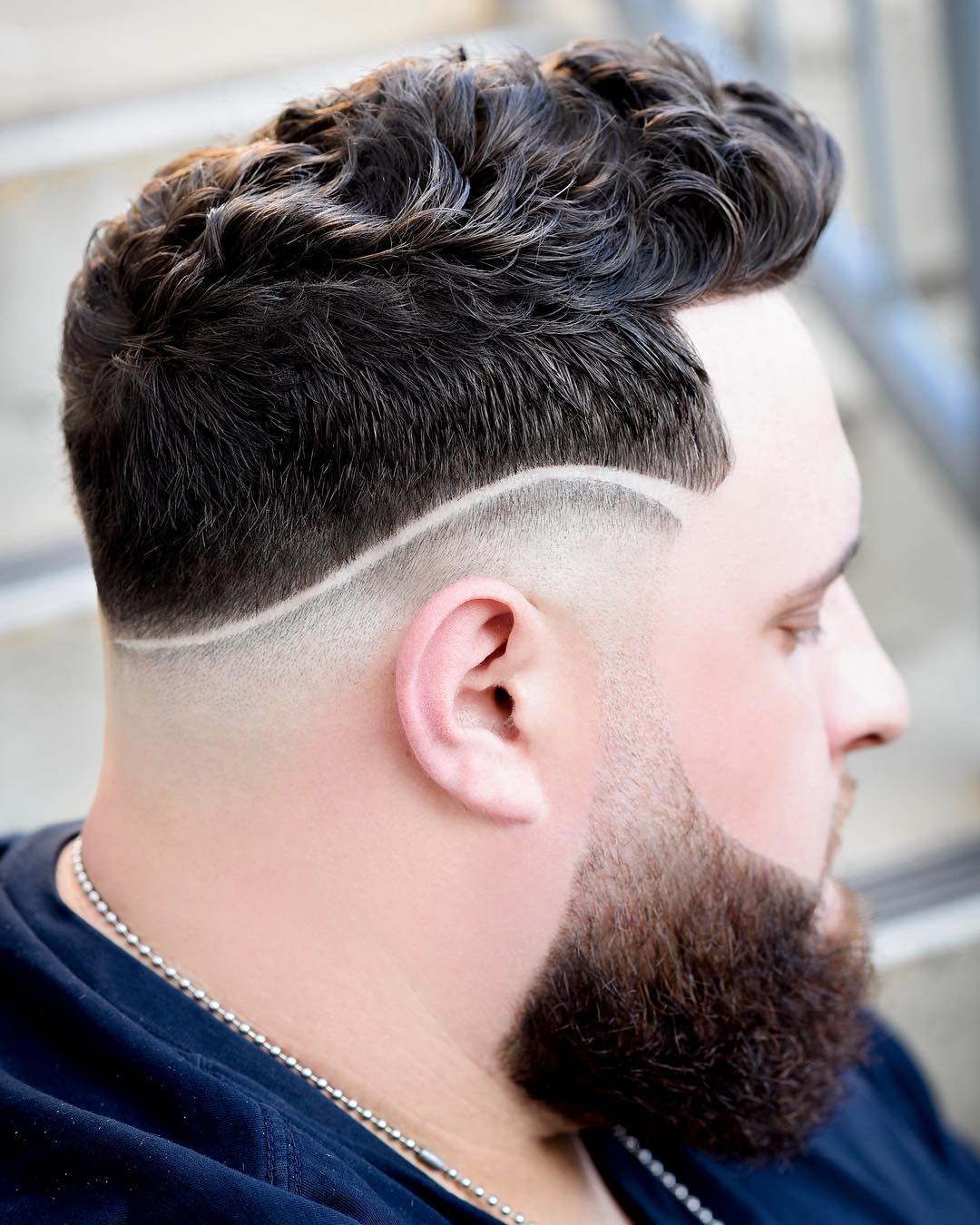 A textured crop lightens up thick hair while making the most of natural texture. This cool look highlights a drop fade with a shaved line.
Spiky Hair Men's Hairstyles
Spikes are back. They take the texture trend to the next level, just add some volume. Spiky styles can make fine hair appear fuller or highlight thick hair. Here are 5 different ways to wear spiky hair for the new year.
5. Spiky Quiff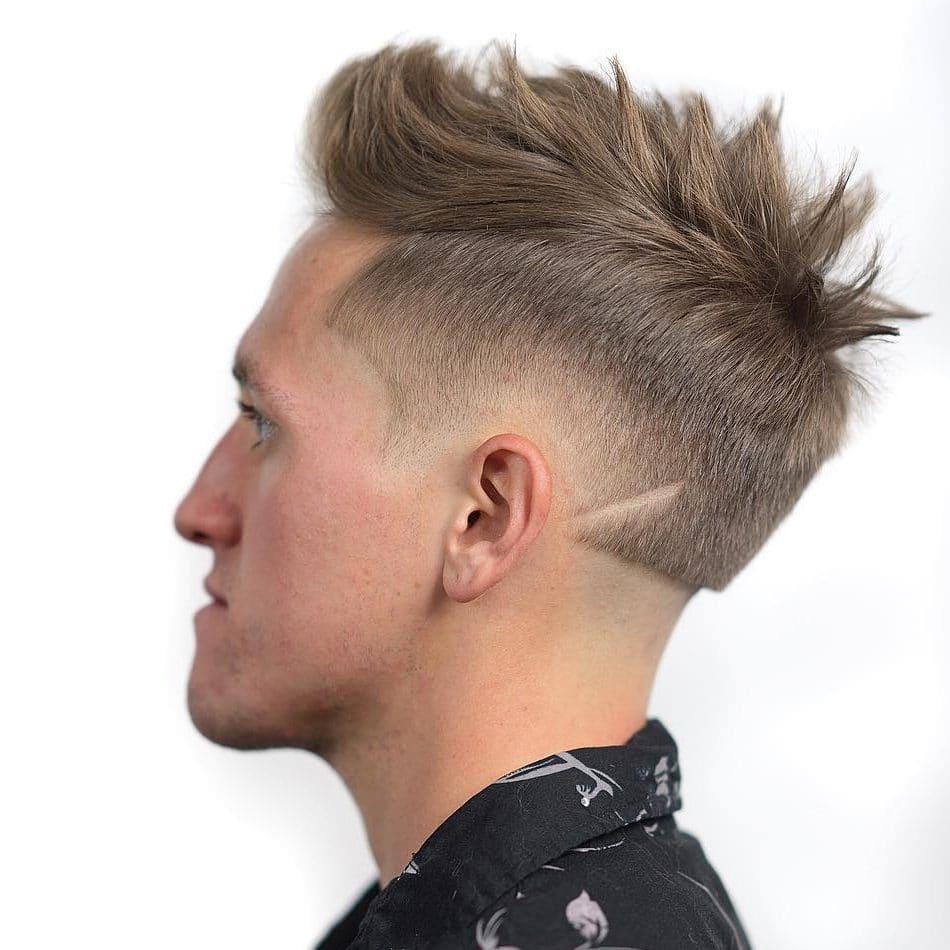 This spiky quiff is a cool look on its own but gets extra interest from a burst fade, horizontal neckline, and slash behind the ear.
6. Thick Spikes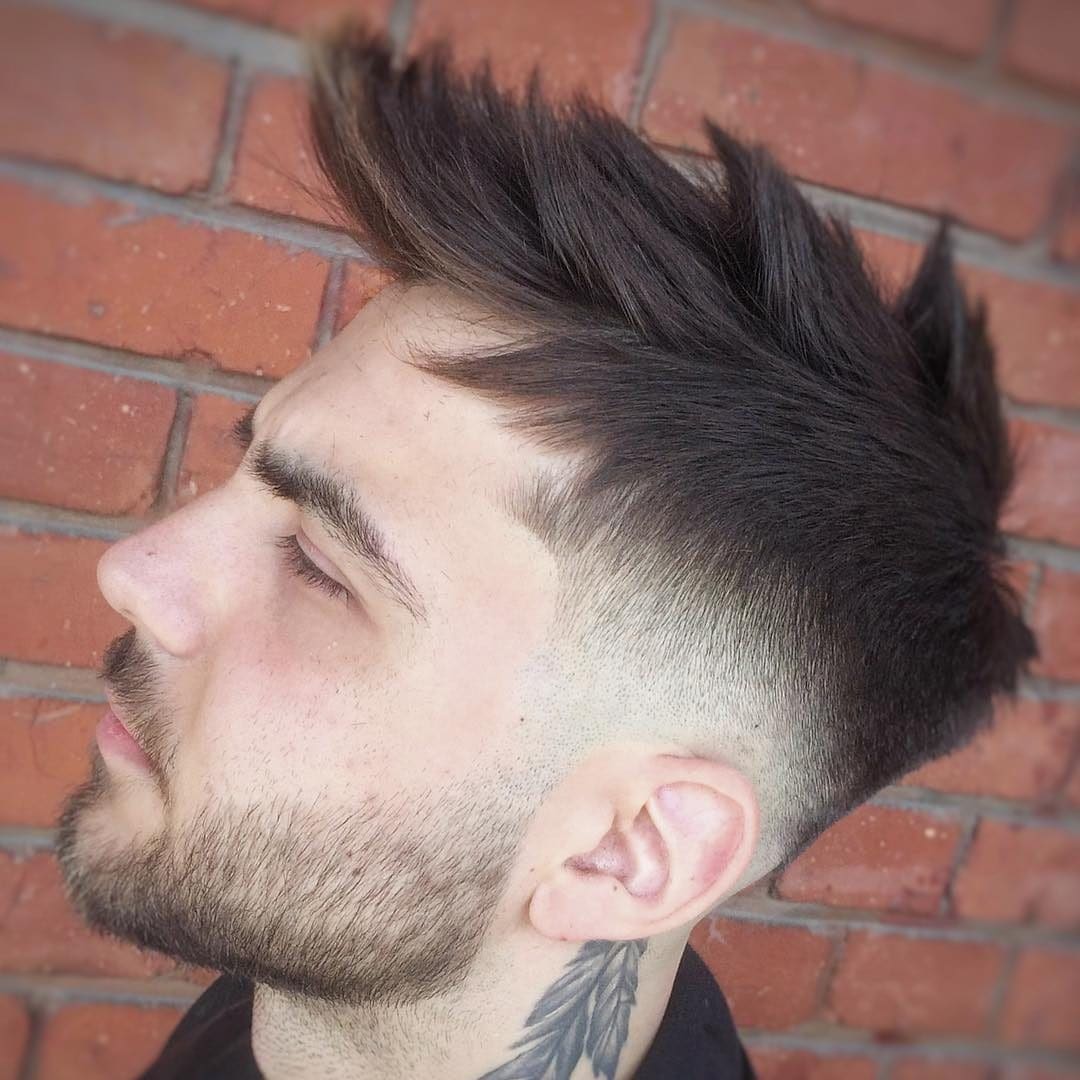 Full spikes worn on the diagonal is a modern way to wear spiky hair.
7. Fine Spikes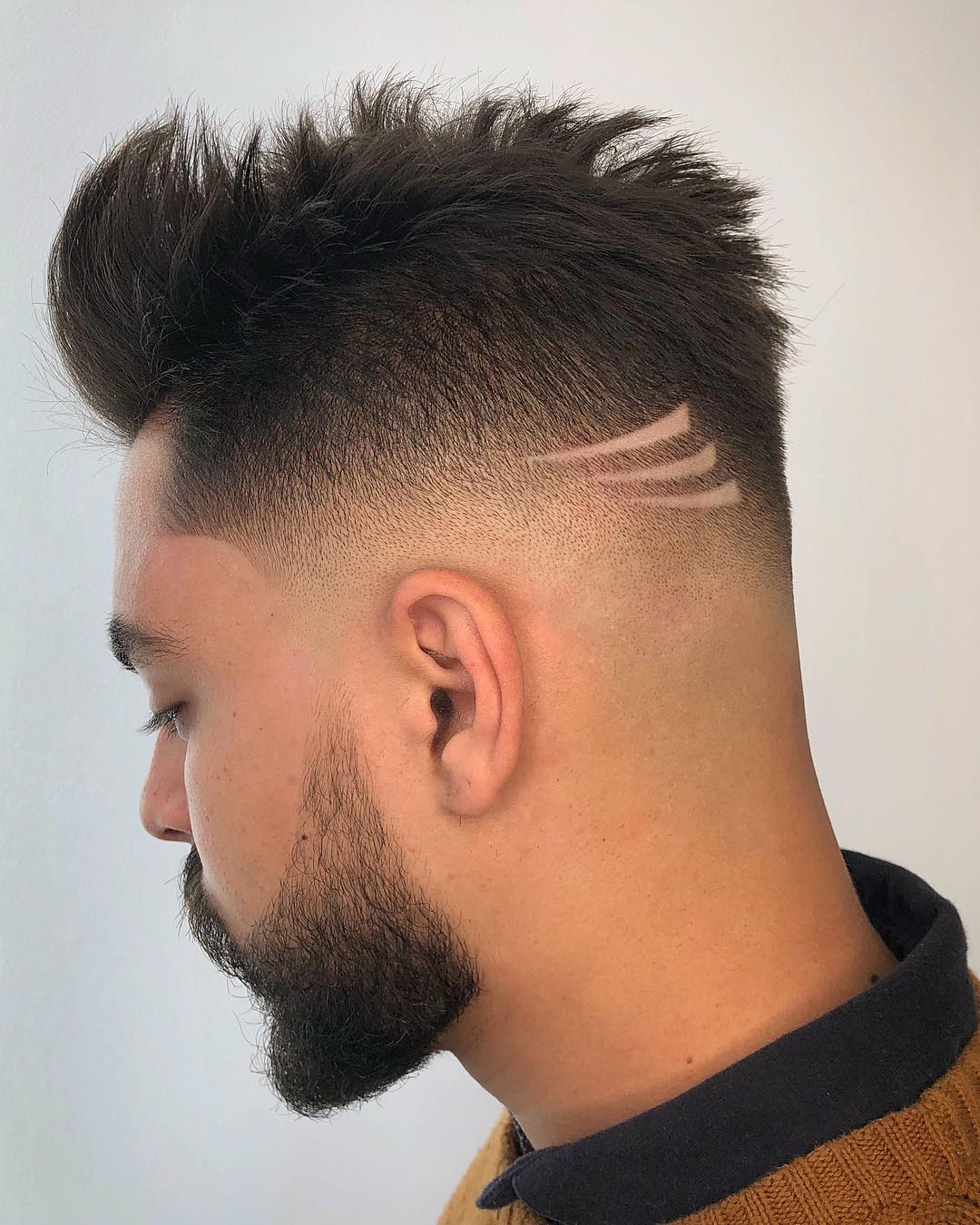 More textured than spiky, this version beefs up the appearance of fine or thin hair with style. Get the look with a medium to strong hold pomade with a matte finish. Another fantastic hair product for fine hair is styling powder for hold without weight.
8. Short Fade Haircut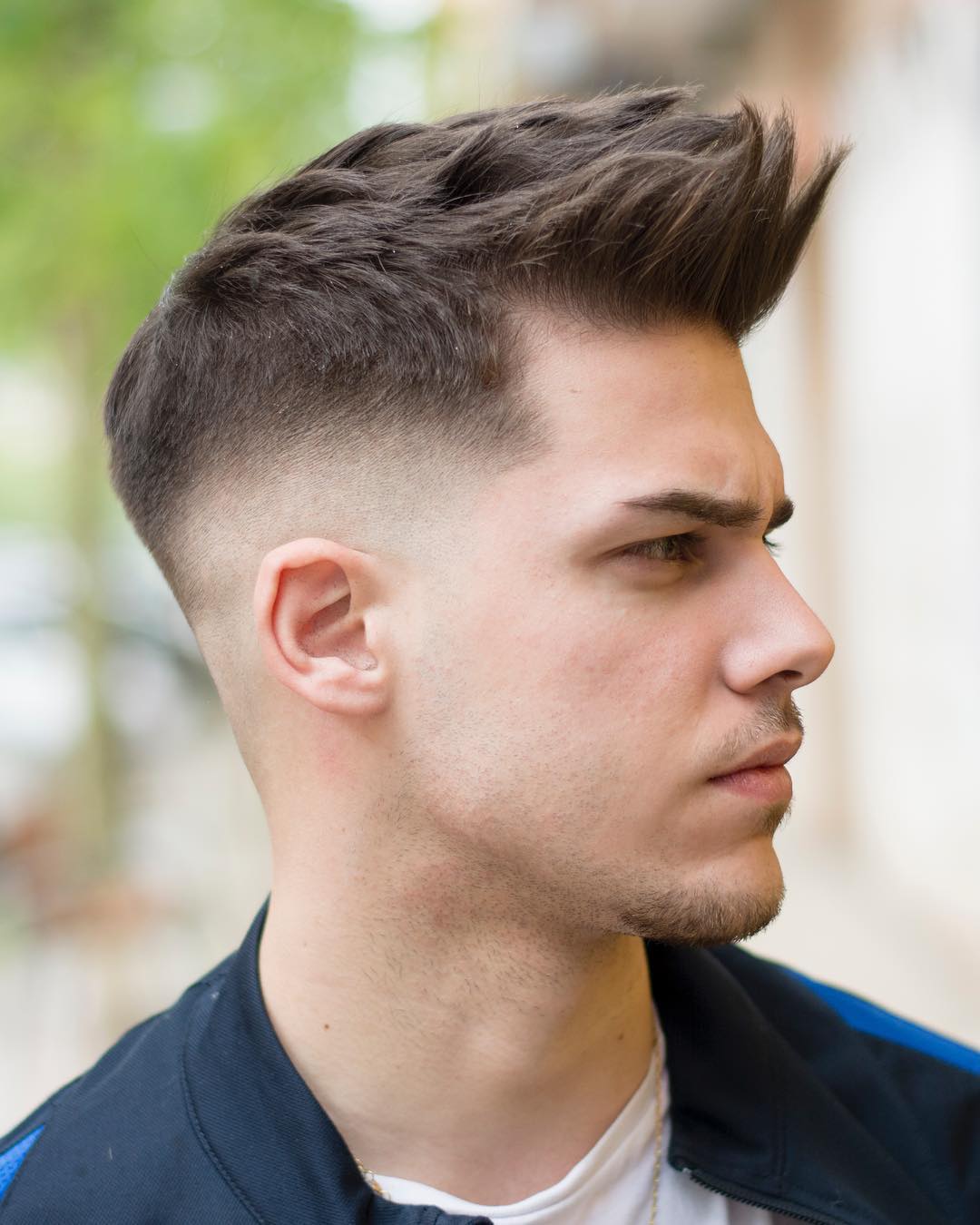 This cropped haircut is worked up into vertical spikes at the hairline that lie flatter towards the back of the head.
Crop Haircuts
These short haircuts with layering and texture are a huge trend that started in Europe and has hit the US in a big way. It can be customized for your hair type, face shape, and sense of style. Here are just a few ways to wear these textured haircuts for men.
9. Short Haircut + High Fade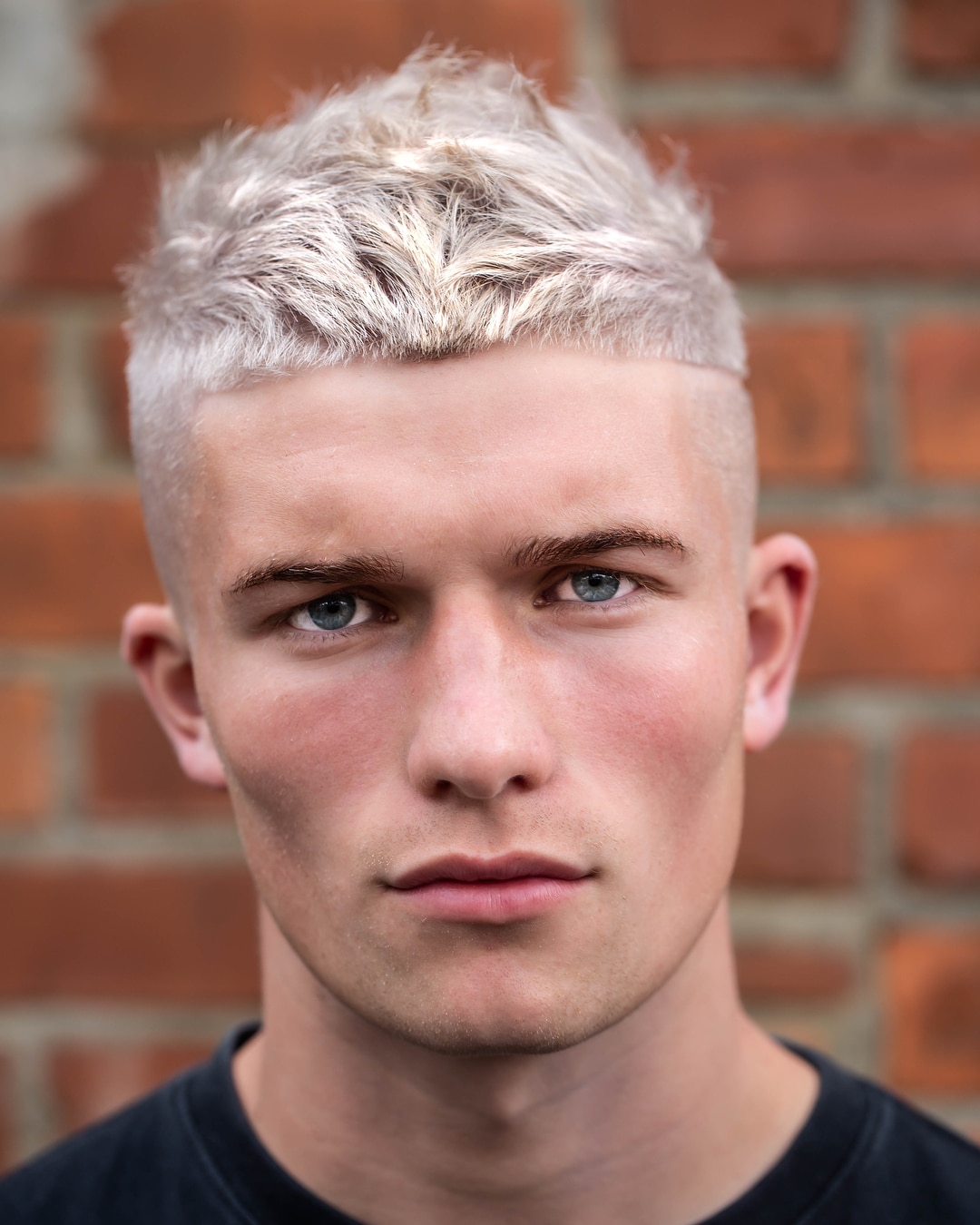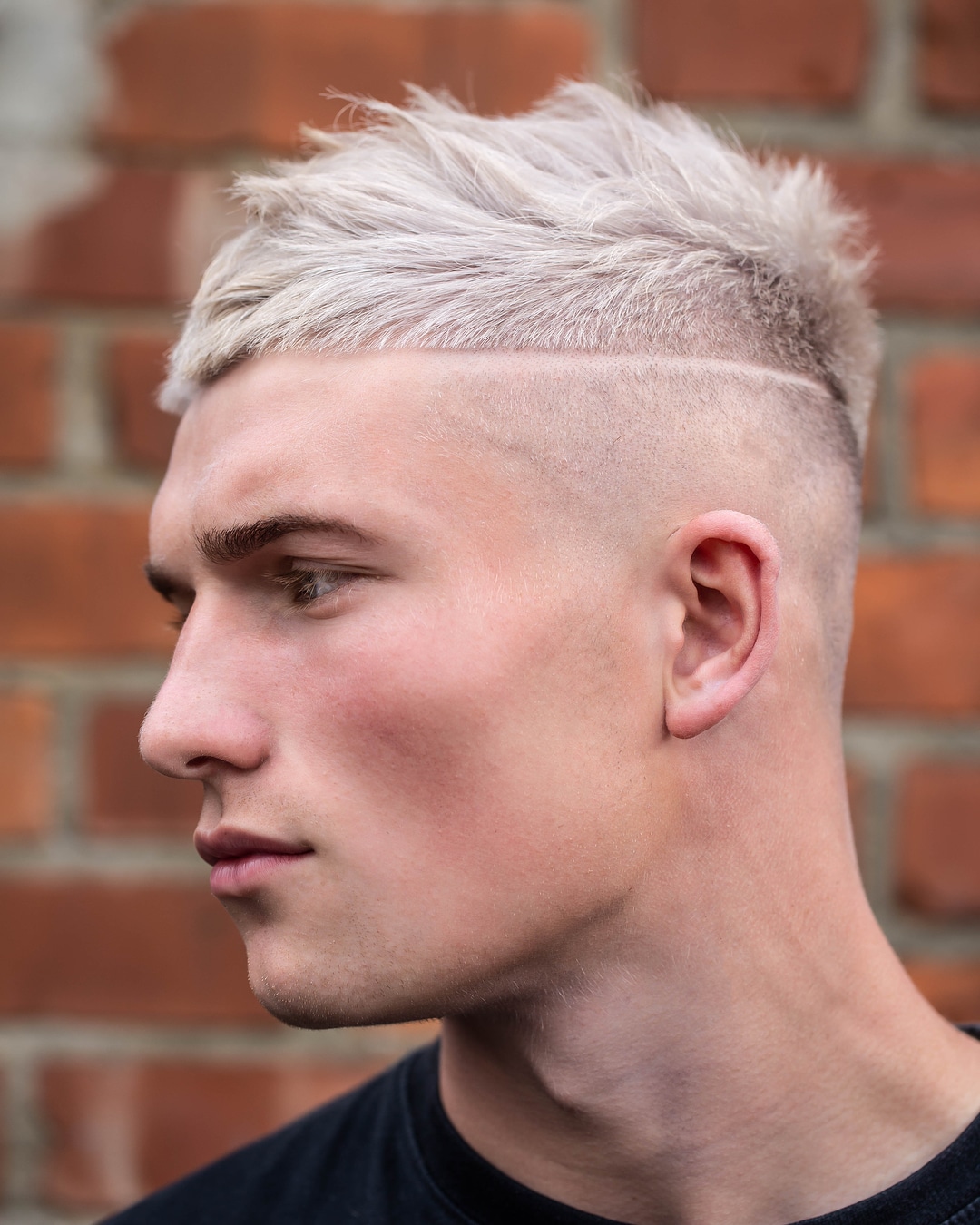 One of the shortest crop haircuts, this version has a high fade accented by a horizontal shaved line on one side.
10. Crop + Bangs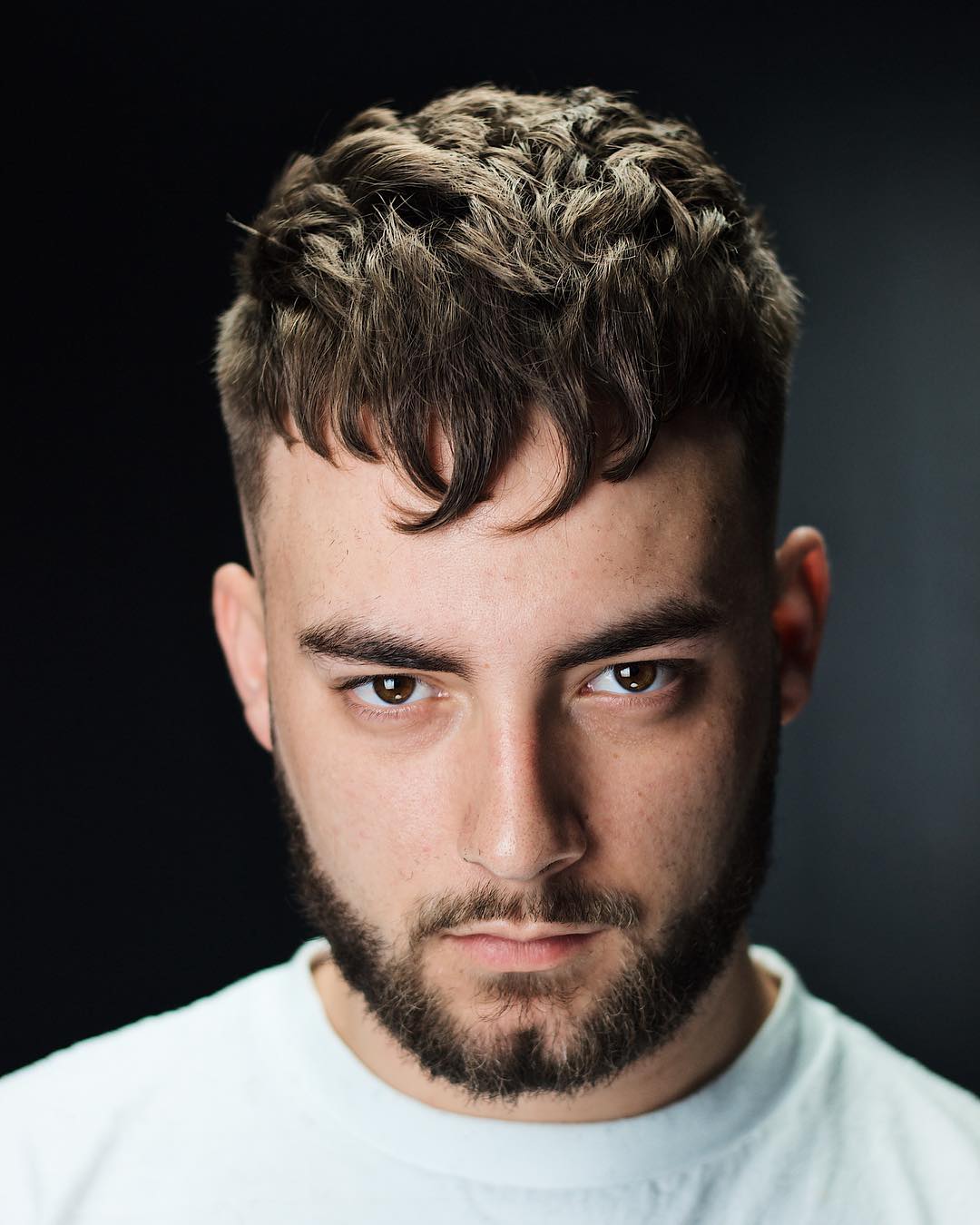 For guys with long faces or high foreheads, a touch of fringe is flattering. This jagged texture creates an interesting toothed line and makes the face appear shorter.
11. Layered Blunt Bangs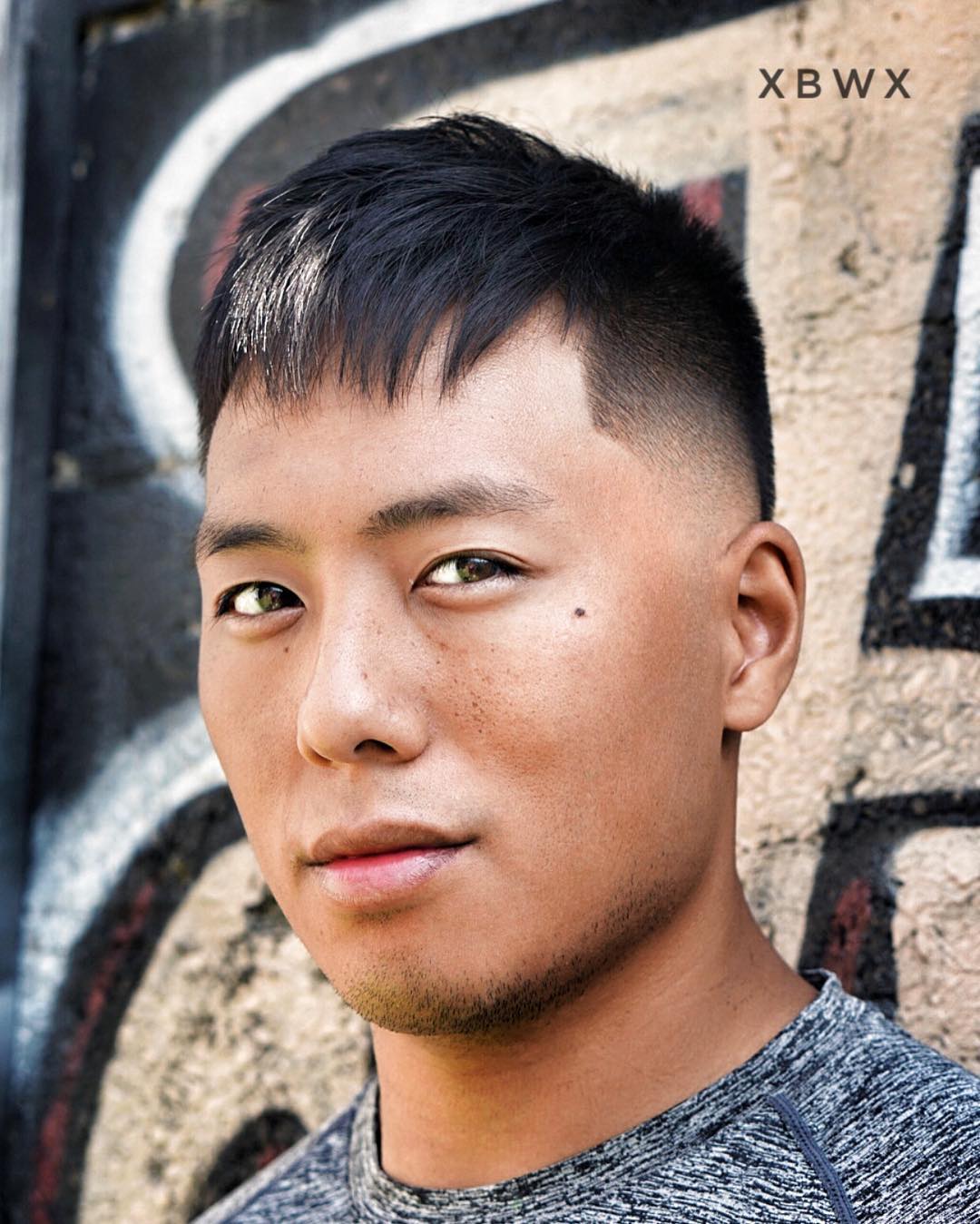 This fresh style is more about layering than texture. The light fringe works really well for Asian men or anyone with thick hair.
12. Curly Crop Haircut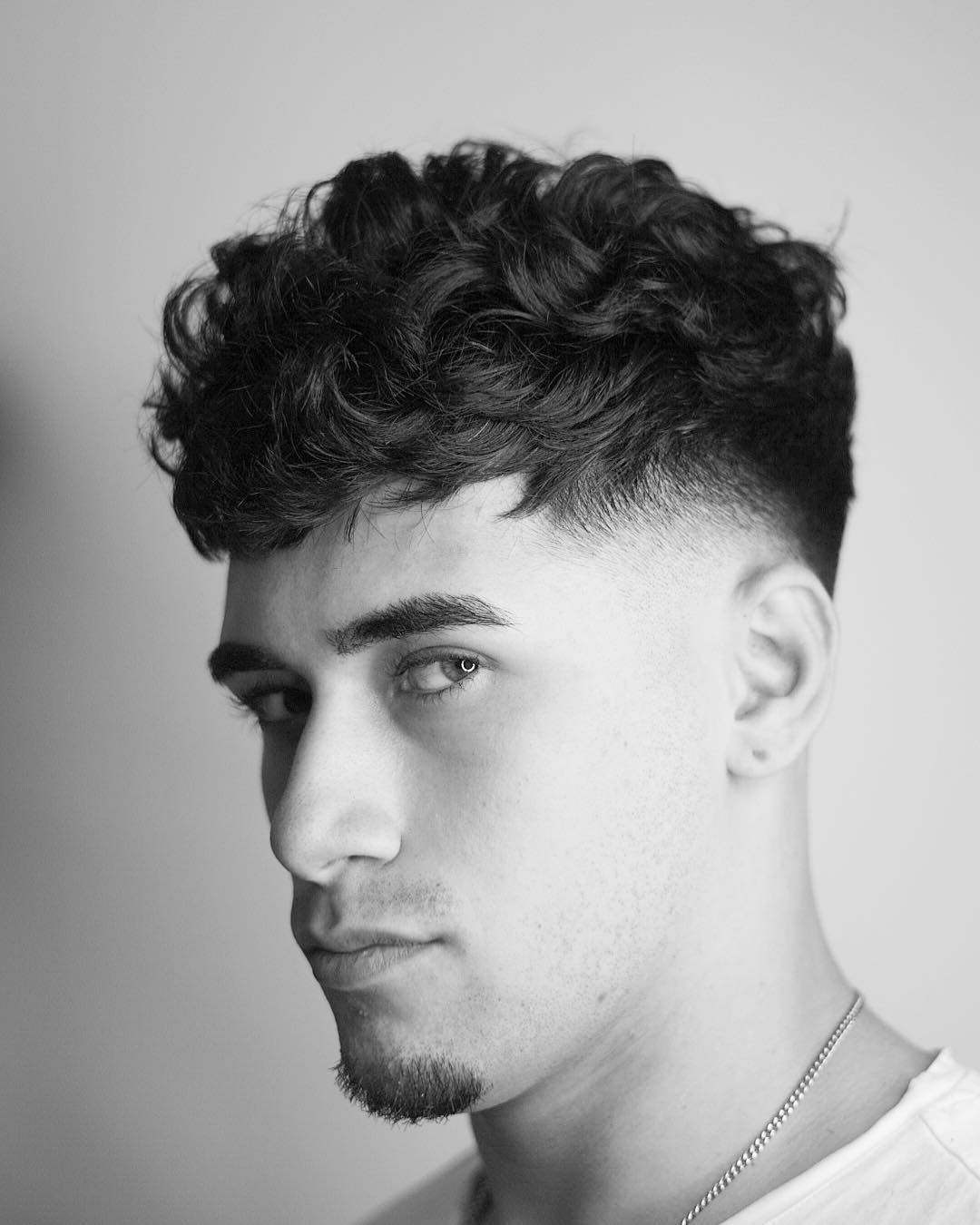 Wavy or curly hair adds natural volume and texture to the textured crop haircut while a low fade cleans up the edges.
New Hairstyles for Men
Barbers are using all their creativity and skill to take men's hair to new places. Check out these unexpected new hairstyles for men.
13. Diagonal Bangs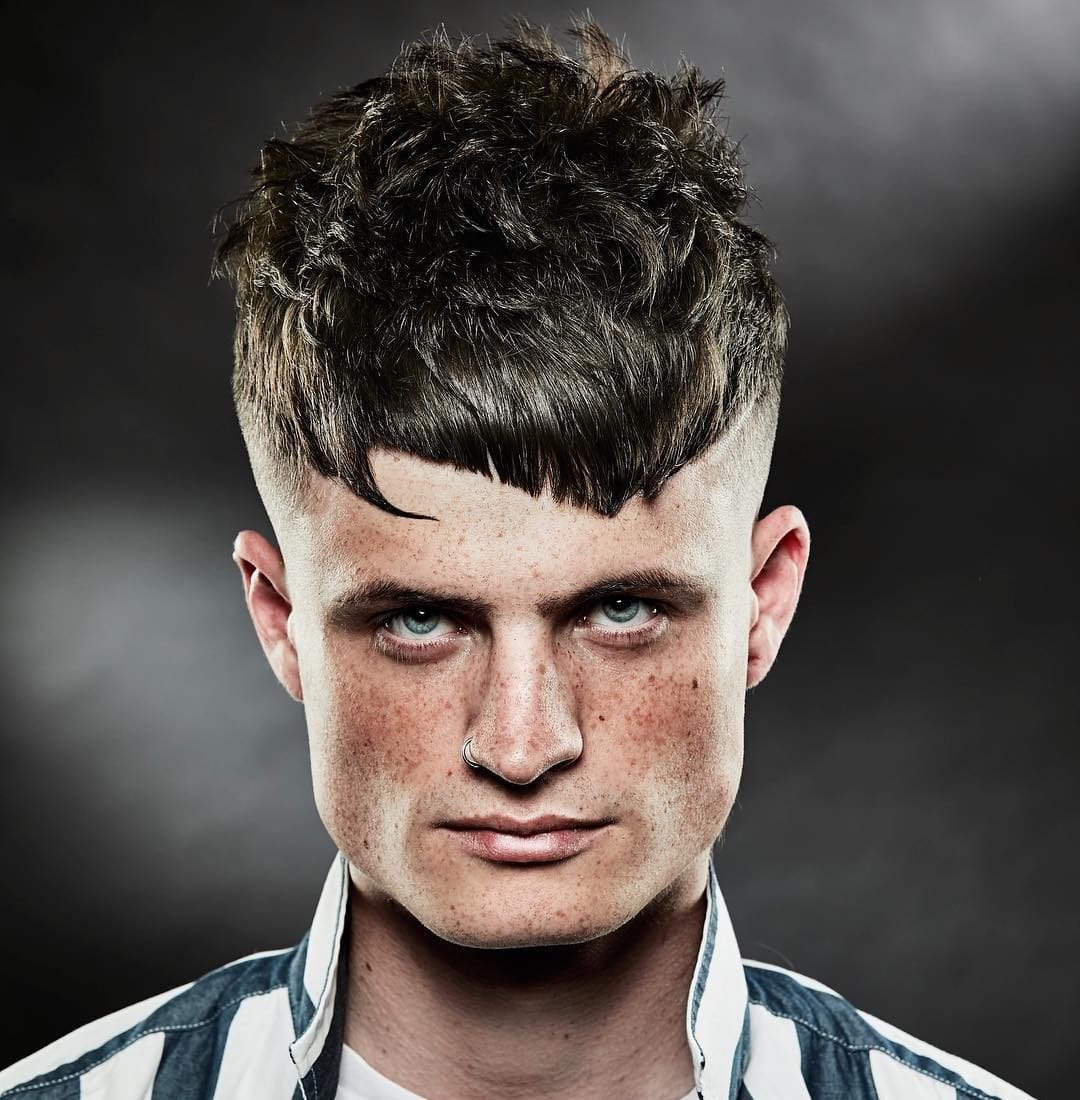 This boldly angled fringe works for guys to highlight a defined jaw or provide a contrasting angle to a round face. Mix it up by adding texture to bangs or spiking hair up.
14. Blunt Bangs + Teeth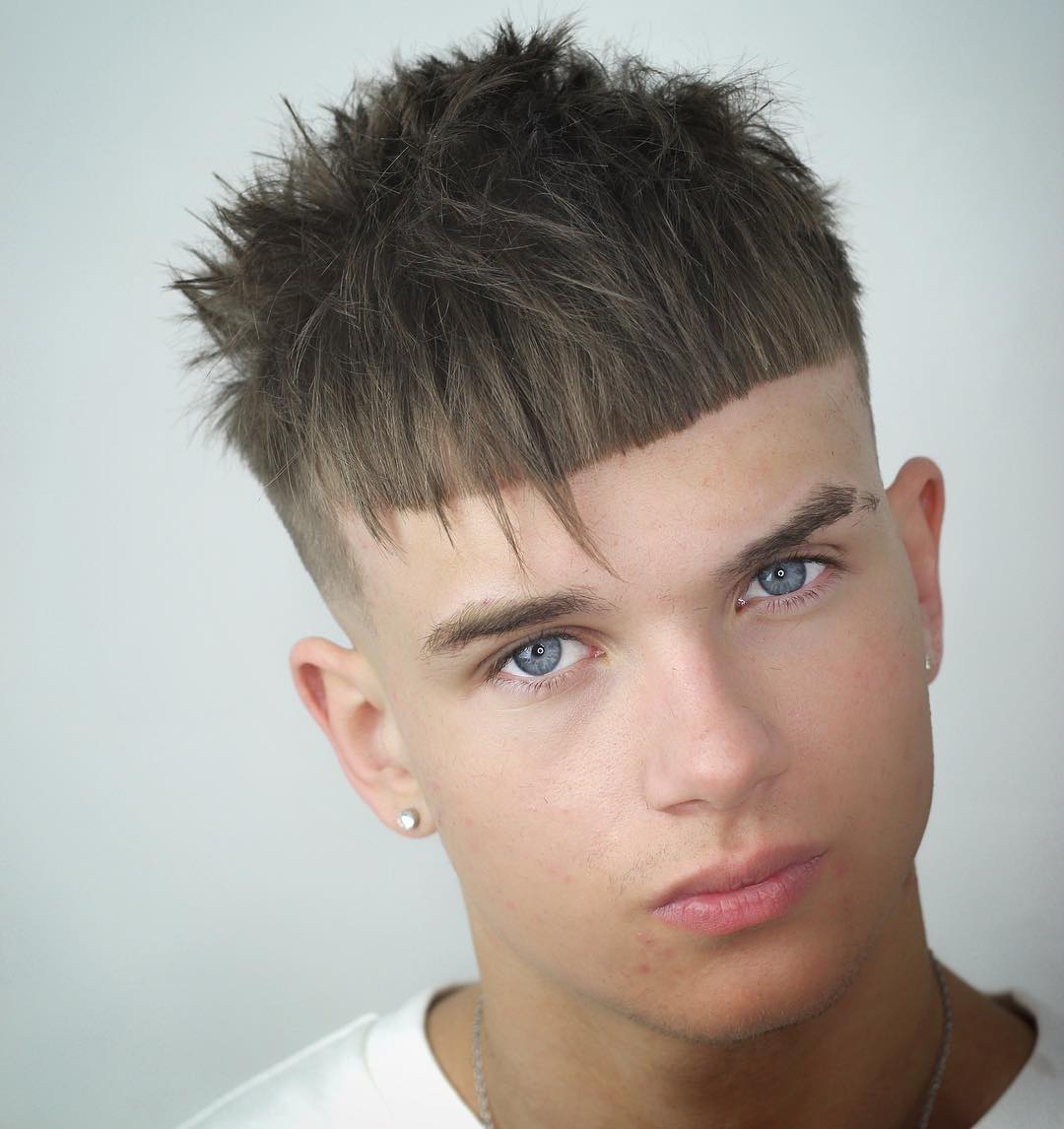 Blunt or jagged bangs would be eye-catching on their own but are even more substantial worn together.
15. Side Part + Reverse Fade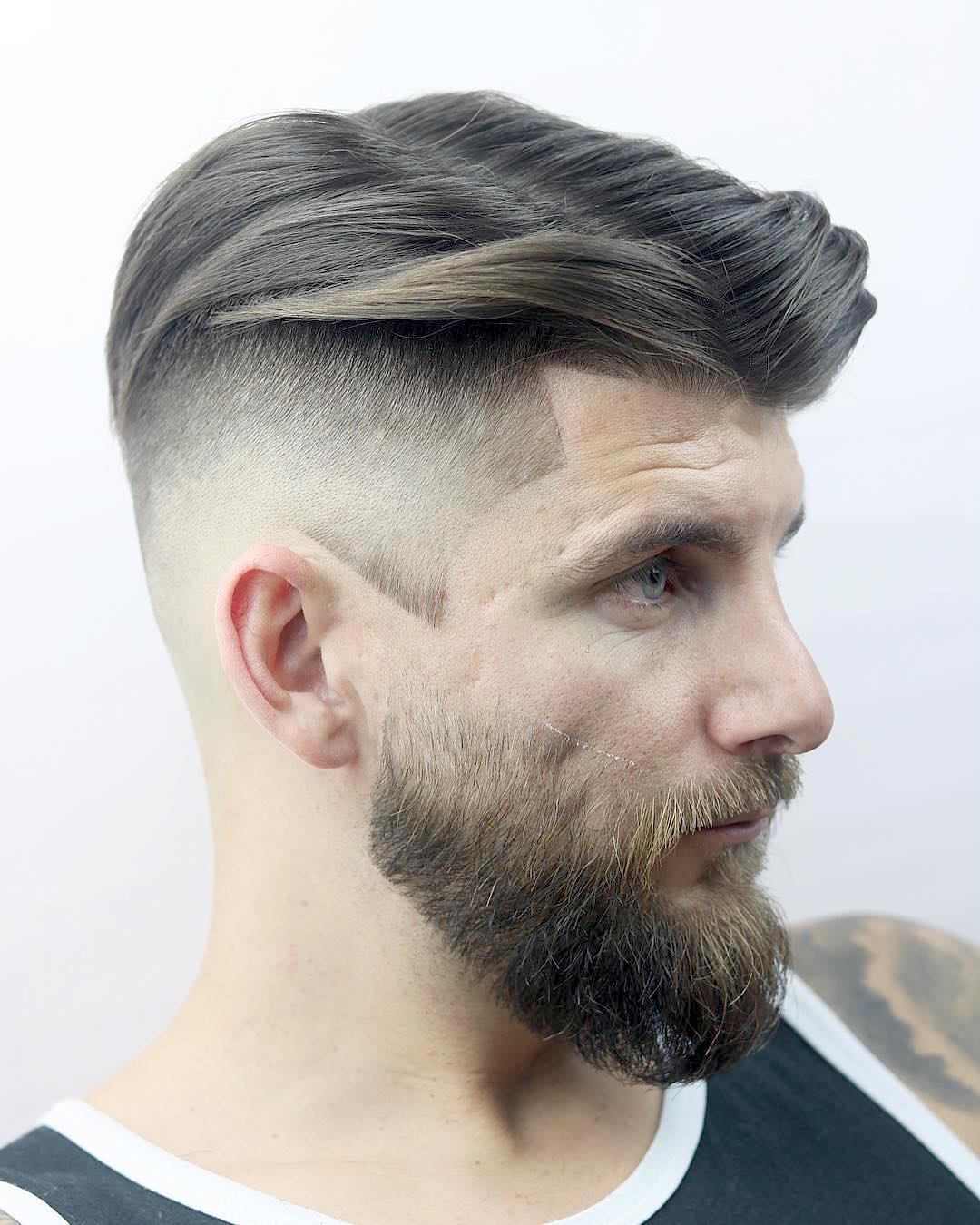 This fresh version of a classic men's style features 3 parallel angles in the side part, beard, and sideburn. It's attention to detail that makes the magic happen.
16. Messy Crop + Temple Fade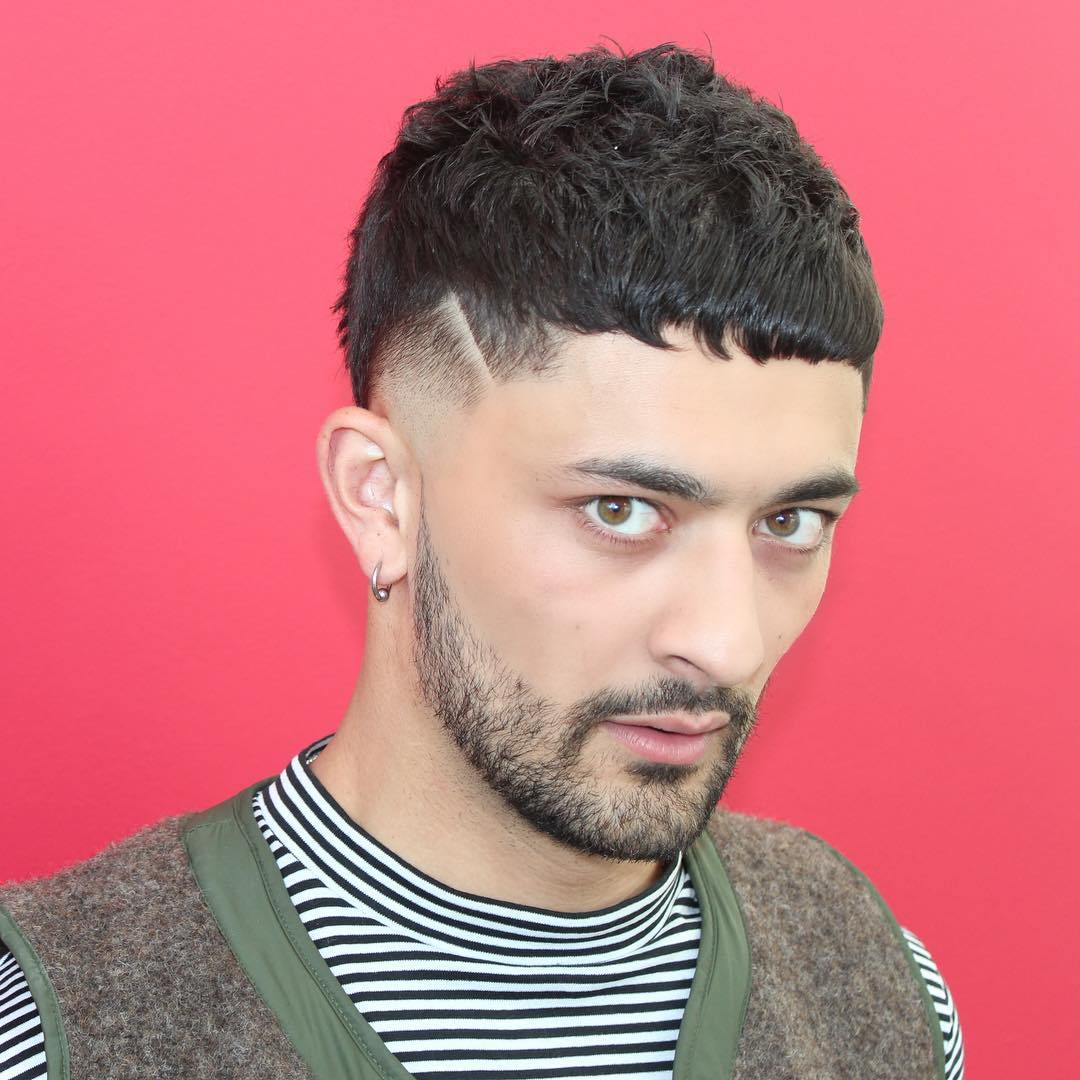 This modern Caesar haircut features texture all over and a temple fade with a slash through it.
17. Jagged Bangs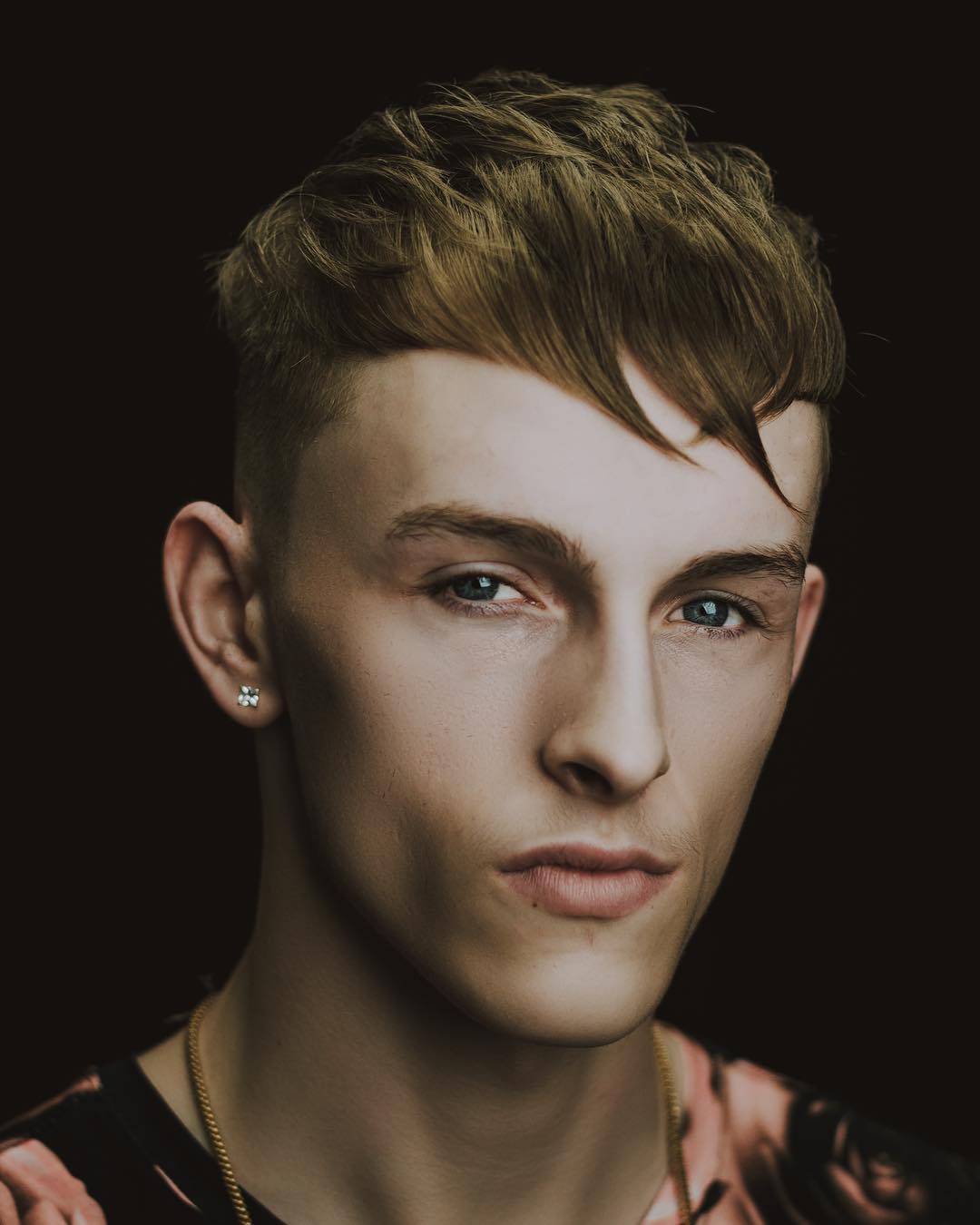 Use the forehead as a canvas for a creative fringe. Jagged bangs extend the textured hairstyle and add something extra with a subtle crossed over X.
Shaved Lines
Hair design and shaved lines are nothing new. They are, however, showing up in new ways and places. Add a short or long line anywhere on the head. For something extra, a line can continue from the hair into an eyebrow or facial hair.
18. Neckline Slash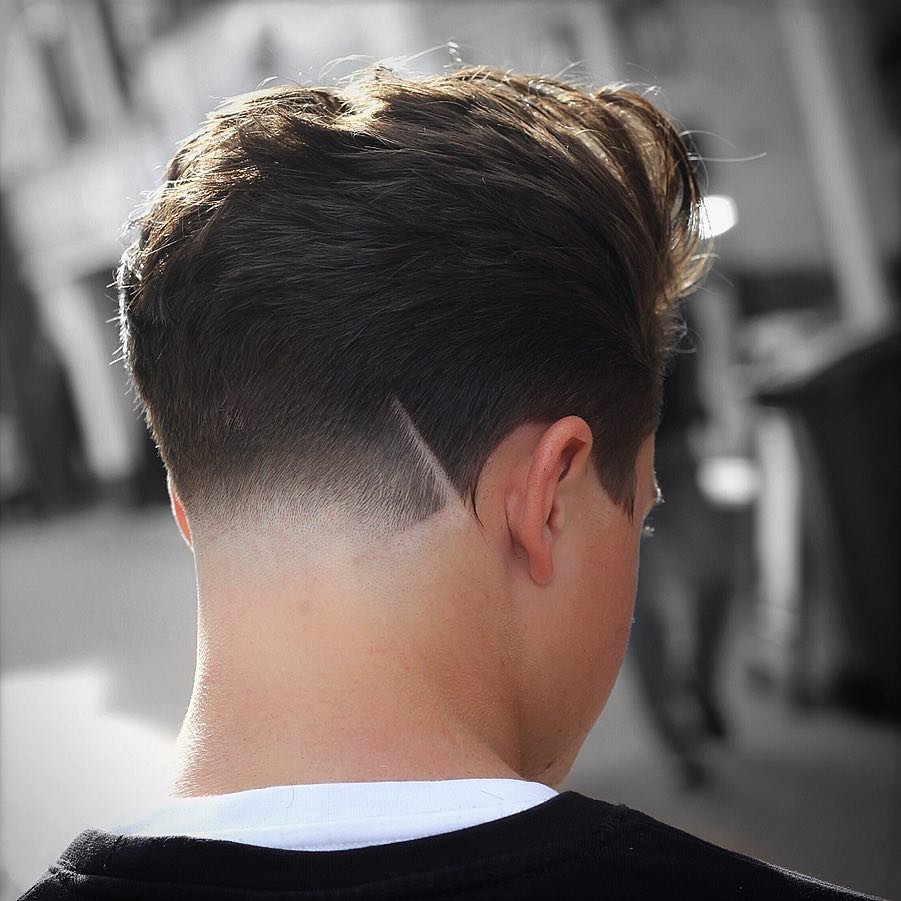 Necklines are getting interesting this year. This fade with a slash combination is subtle but bold at the same time.
19. Taper Haircut with a Slash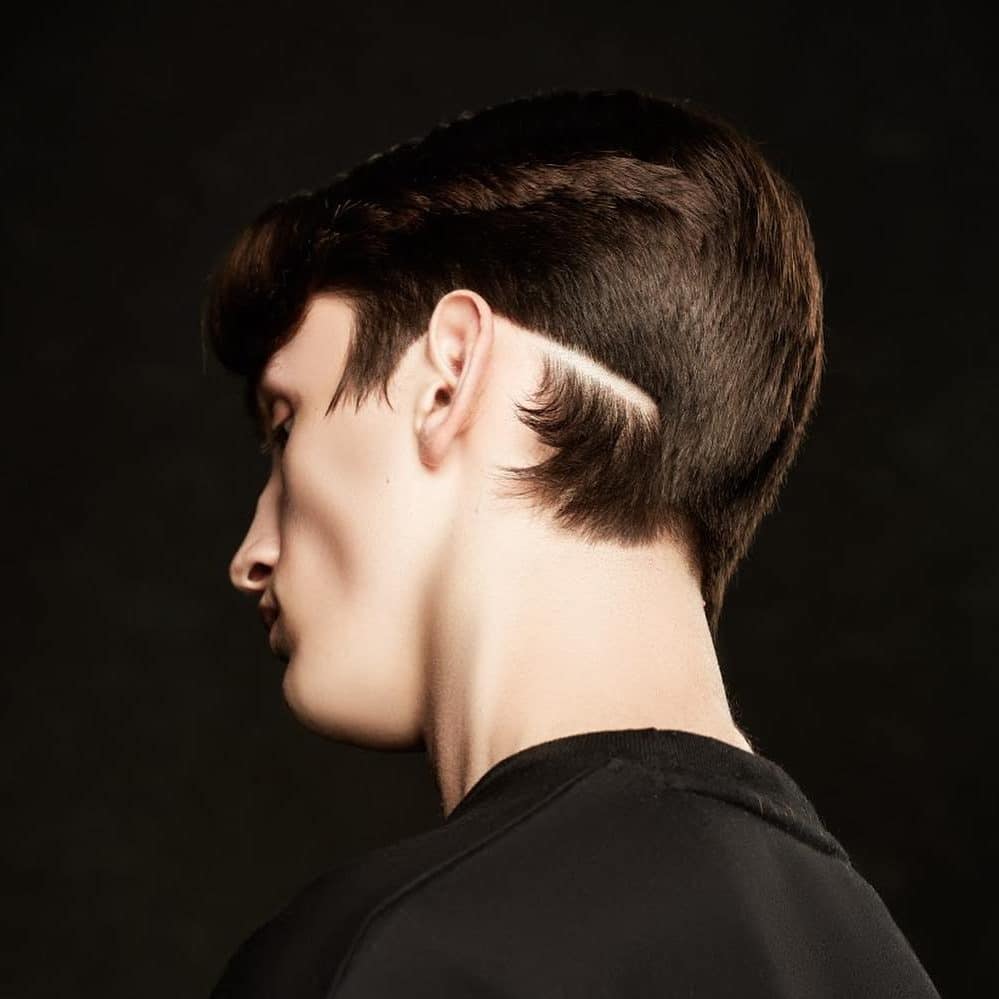 This fresh look juxtaposes a taper haircut with shaggy edges with a shaved line behind the ear.
20. Eyebrow Cuts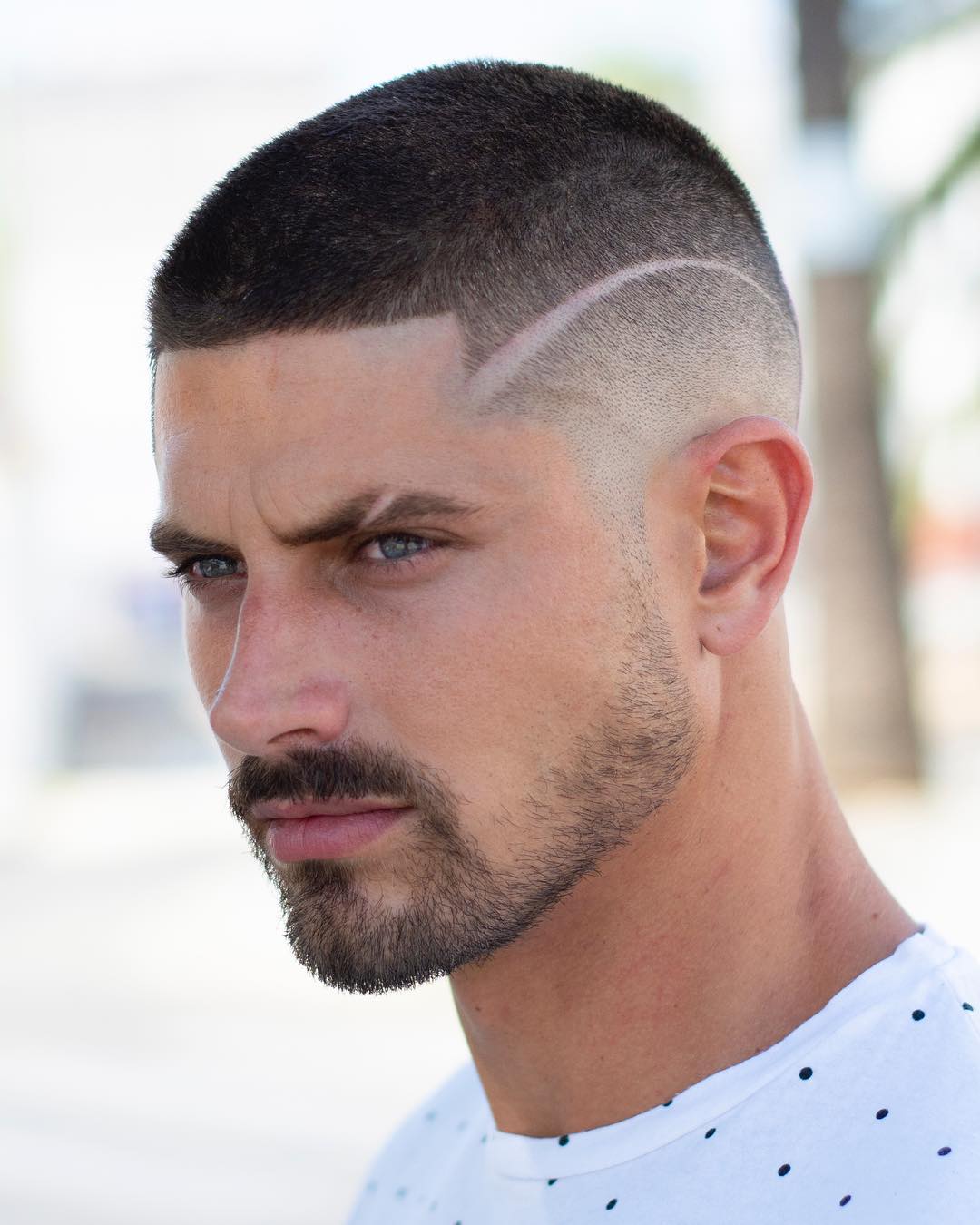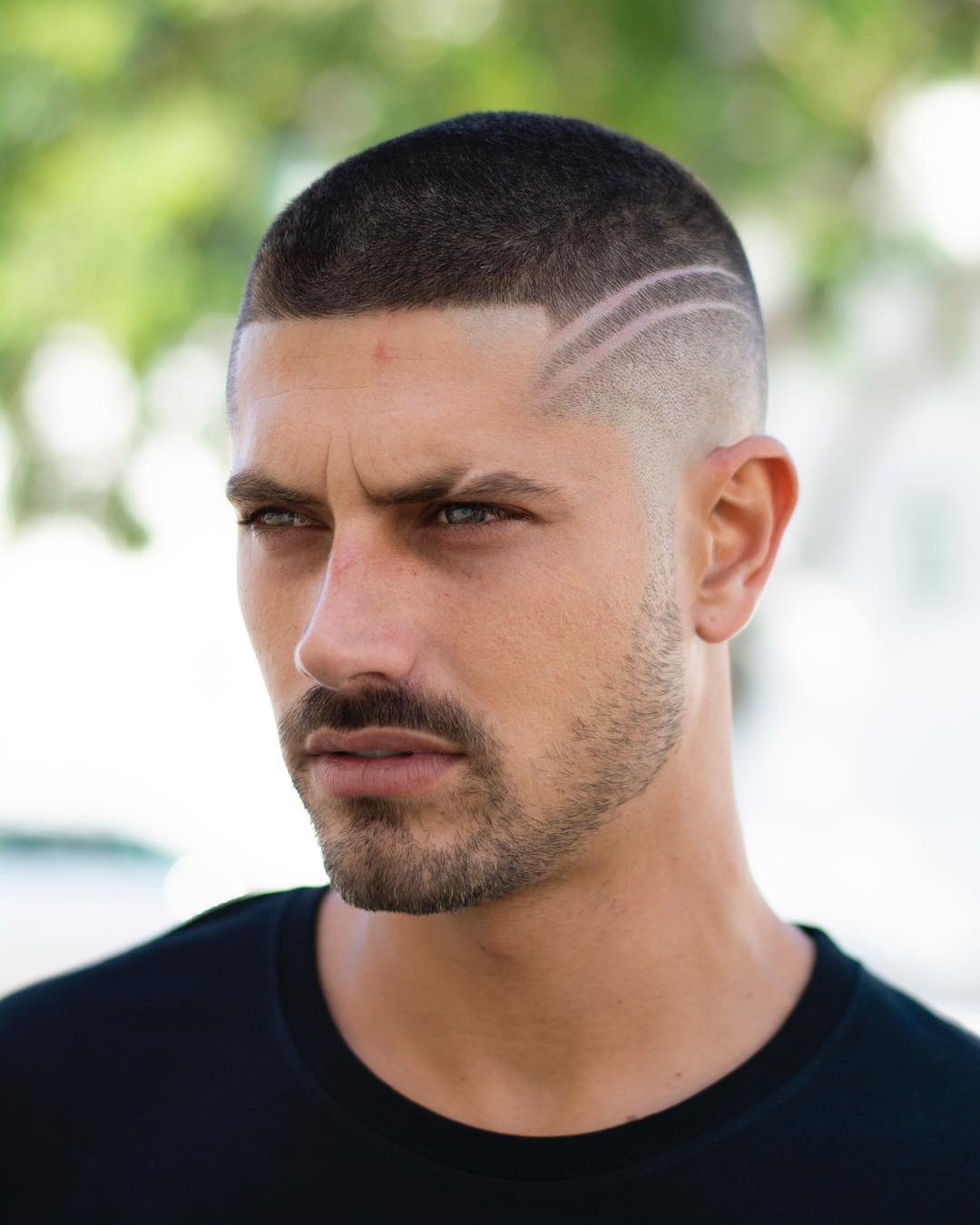 For dramatic effect, continue one or two shaved lines in the eyebrow.
21. Beard Slash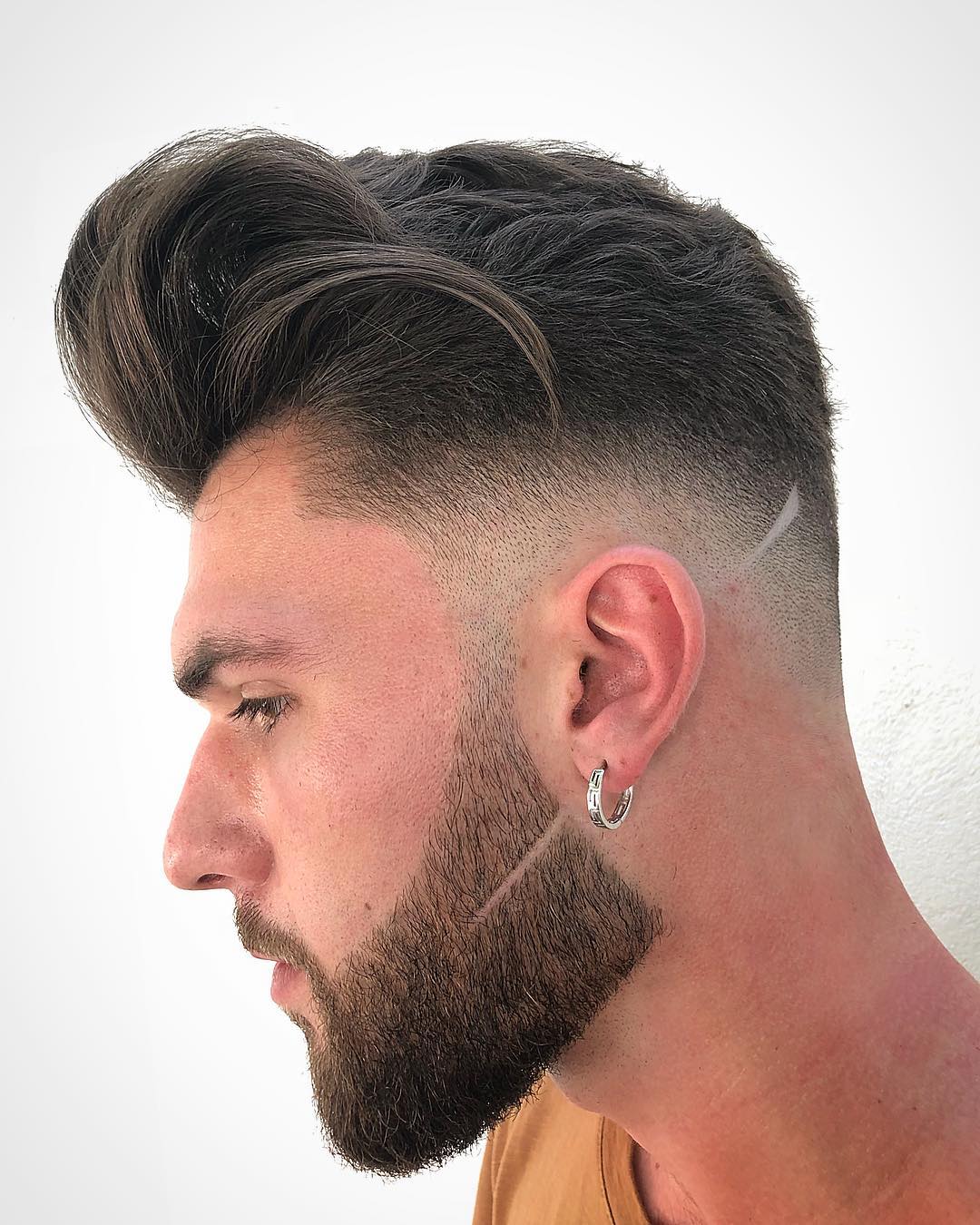 For guys with robust facial hair, continue your slash in the beard.
Messy Hairstyles for Men
Another extension of textured styling is messy looks. Whether hair is short, medium, or long, style hair with fingers to get a tousled finish. Products like clays, muds, and matte pomade also enhance texture, making them ideal to create these styles.
22. Short Hairstyles for Men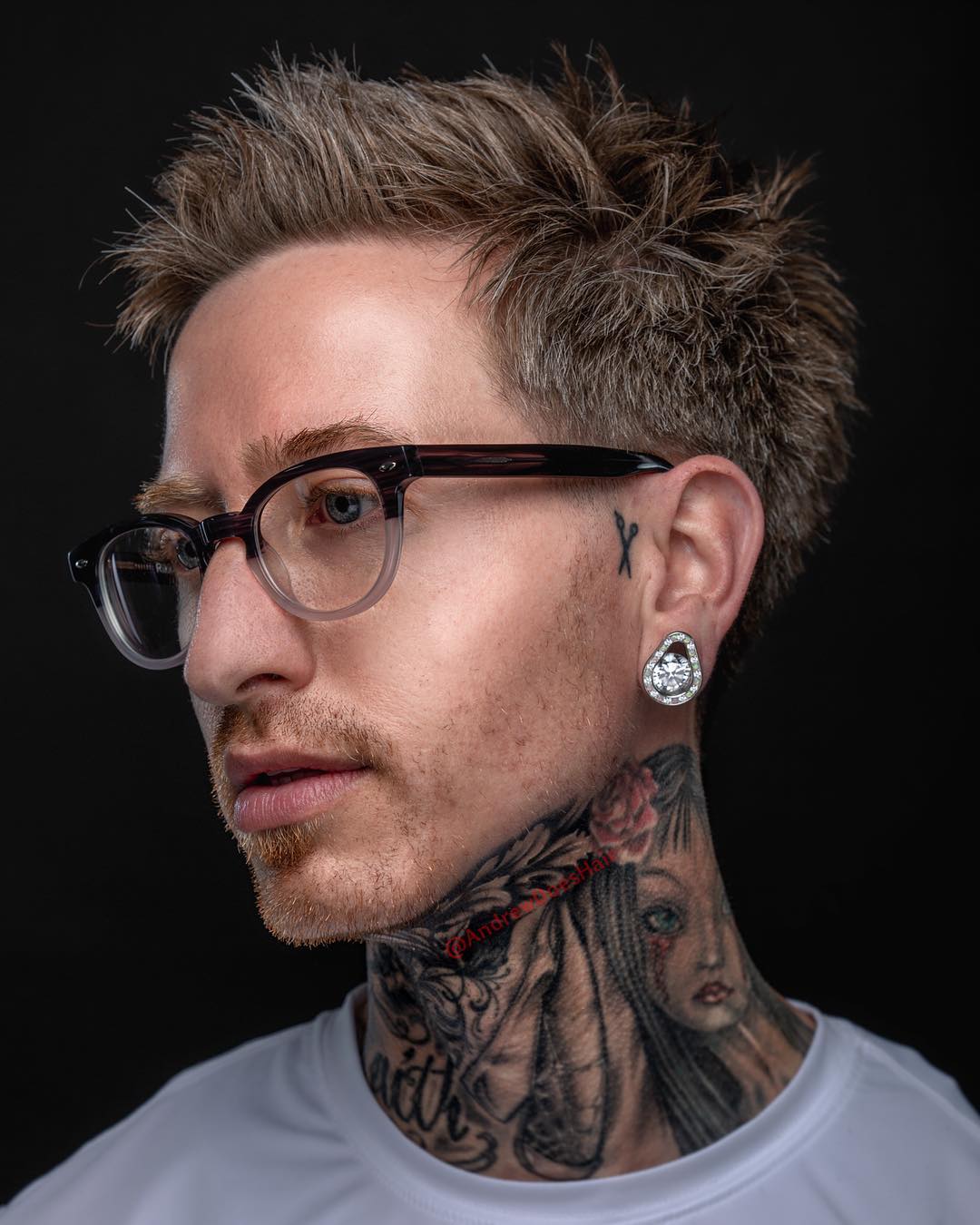 This slightly messy finish makes this cool look even cooler.
23. Modern Pompadour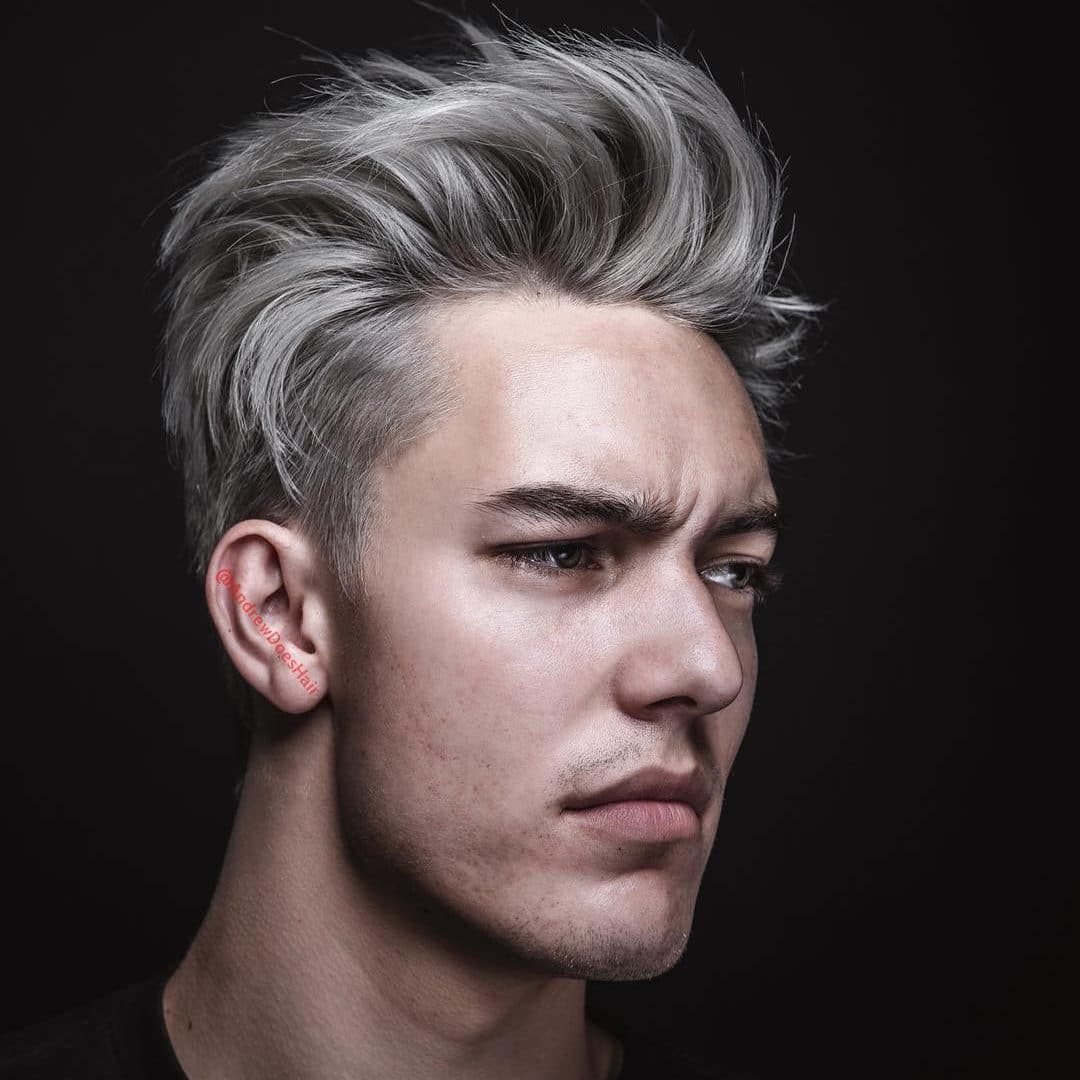 Messy styling adds a modern finish to any hairstyle, especially the classic pomp.
24. Hairstyles for Thick Hair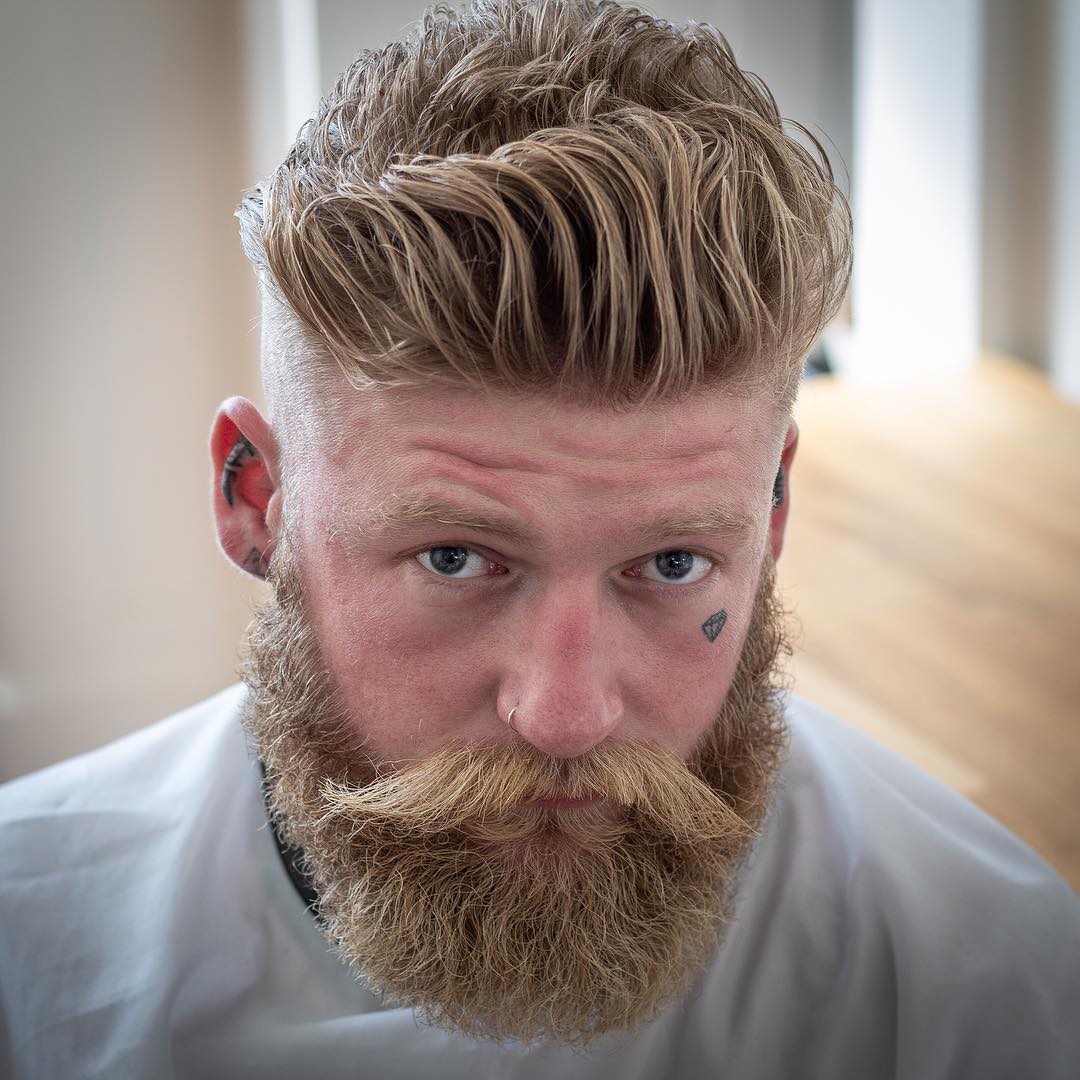 For ultra thick locks like these, use fingers and a hair gel for this textured and tousled style.
25. Short Messy Spikes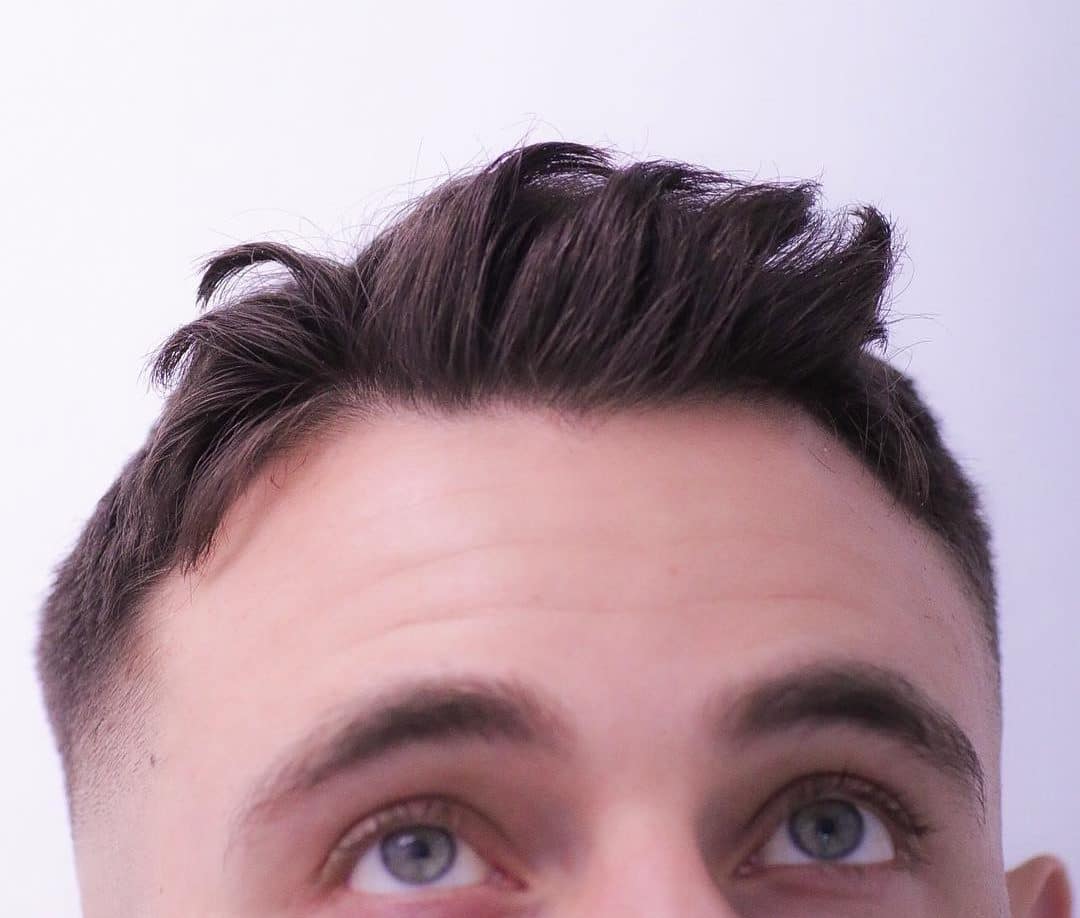 Spikes that twist up in every direction add a creative energy to short this hairstyle.
26. Medium Hairstyles for Men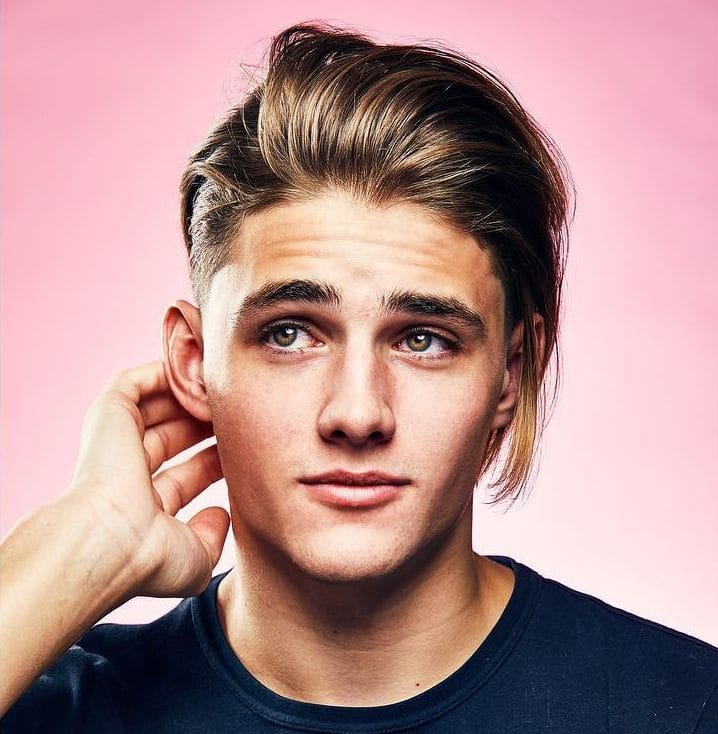 A messy hairstyle for men looks great at every length, especially this surfer-inspired pomp. Try using a salt spray to add texture and a touch of hold to longer hairstyles for men.
Mullets + Mohawk
The mullet haircut has been our most controversial post yet. Love it or hate it, the mullet makes a statement and gets you noticed. The mohawk is another bold look that never went out of style but is also gaining popularity. Sometimes they are combined into a super hairstyle.
27. Mullet Haircut + Temple Fade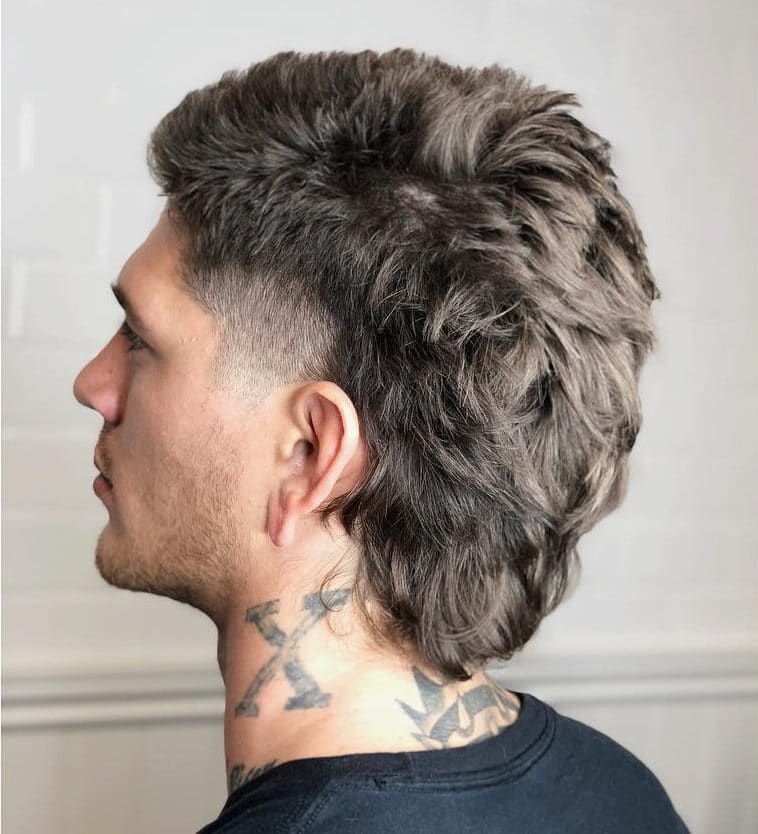 The thickness and texture of the mullet could be 80s but the fade and tattoos bring the look into the 21st century.
28. Mohawk Mullet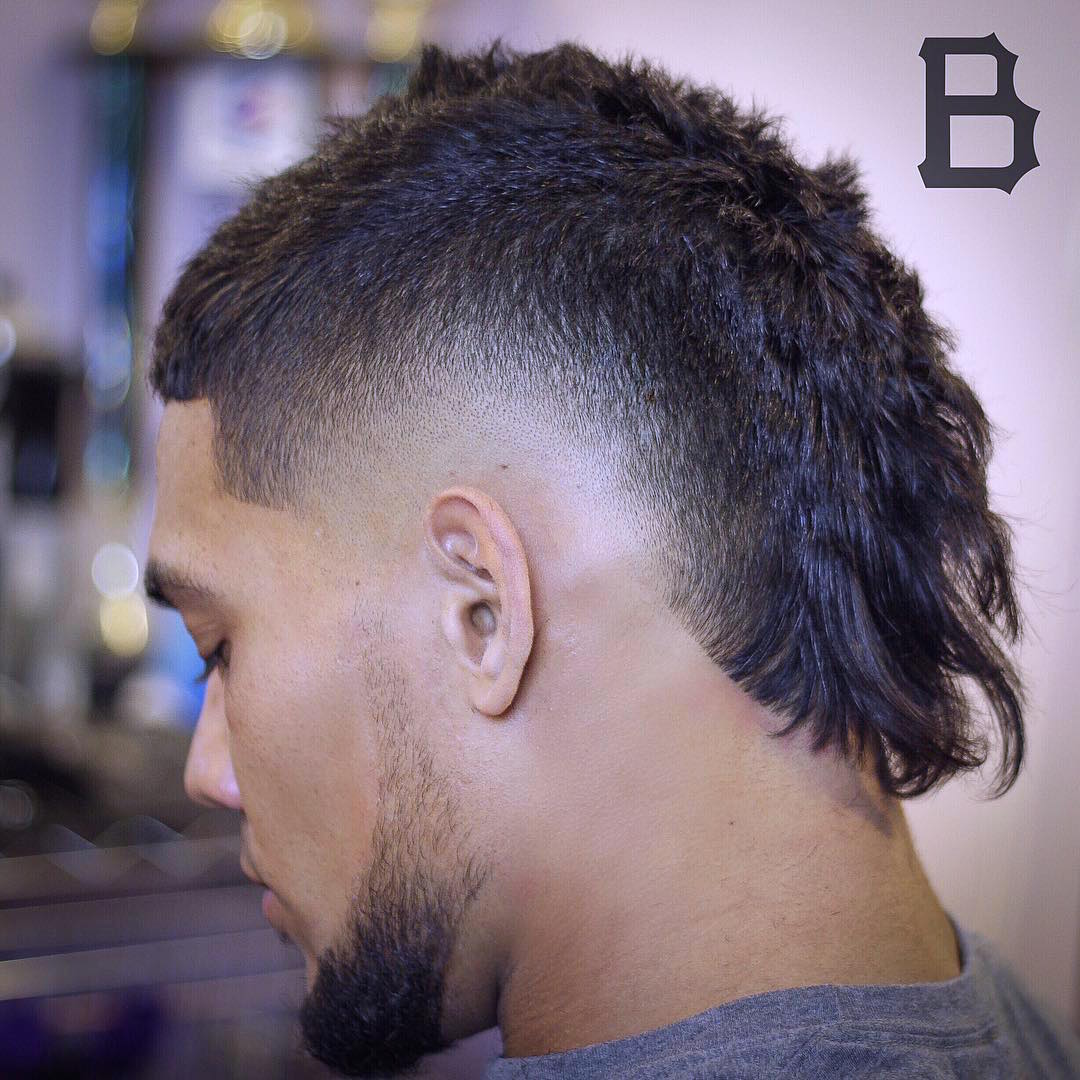 With a burst fade at the sides to create a mohawk, this is an ideal baseball or hockey hairstyle that fits under a helmet but has plenty of flow.
29. V-Shaped Neckline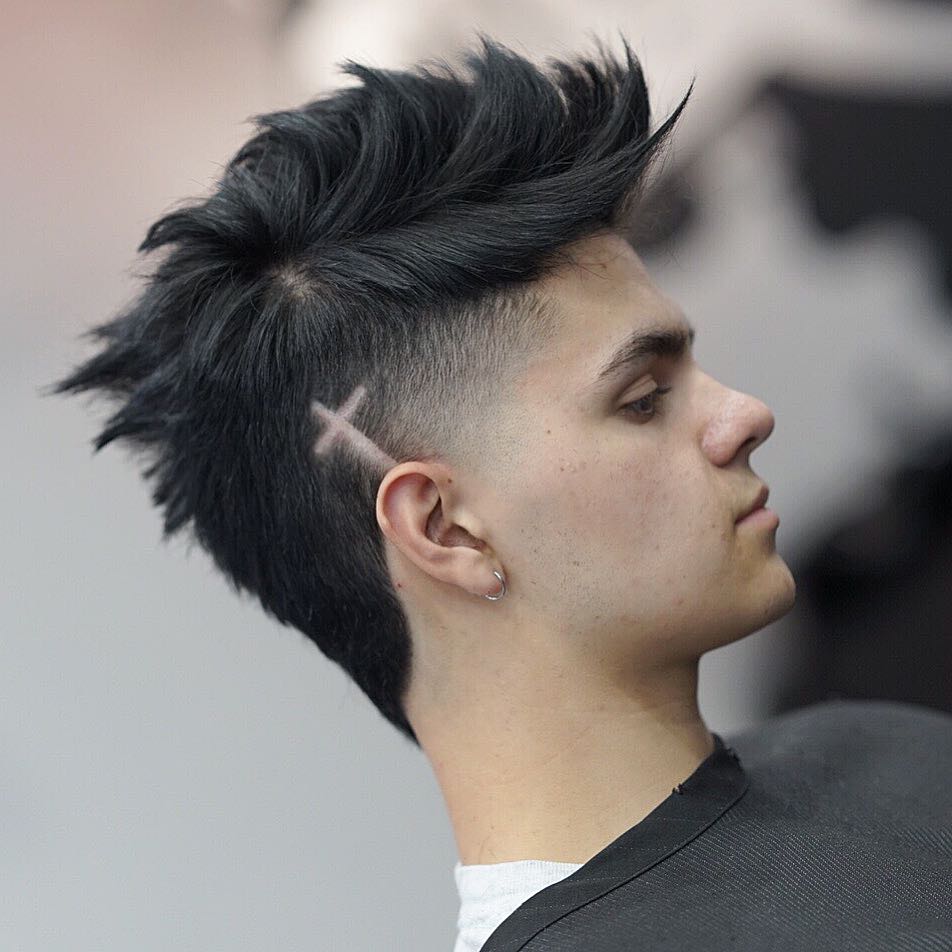 This modern mohawk has mullet vibes with V at the neckline.
30. Messy Mullet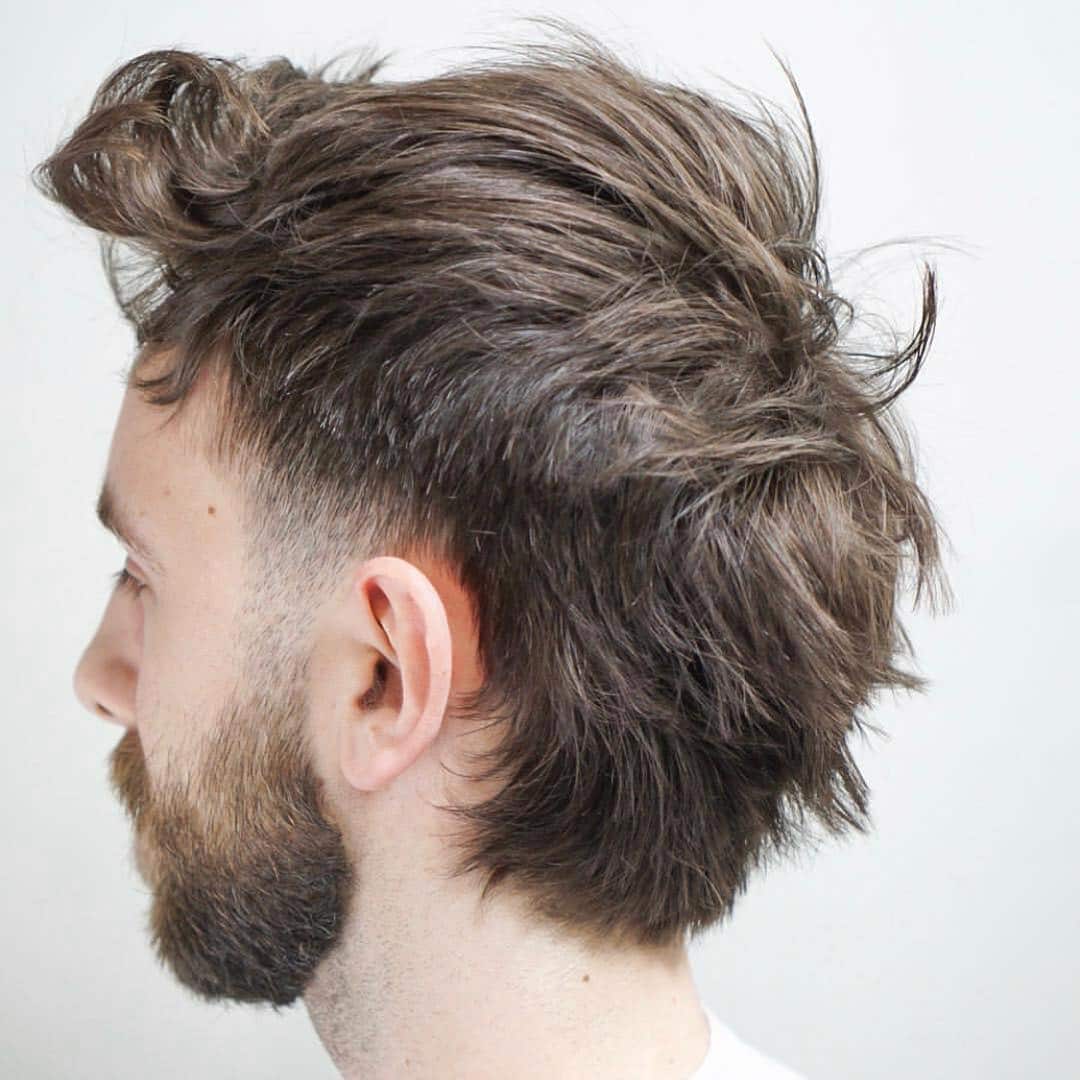 It's longer at the front than the back but this messy look still has a mullet feel to it.
31. Platinum Mullet Mohawk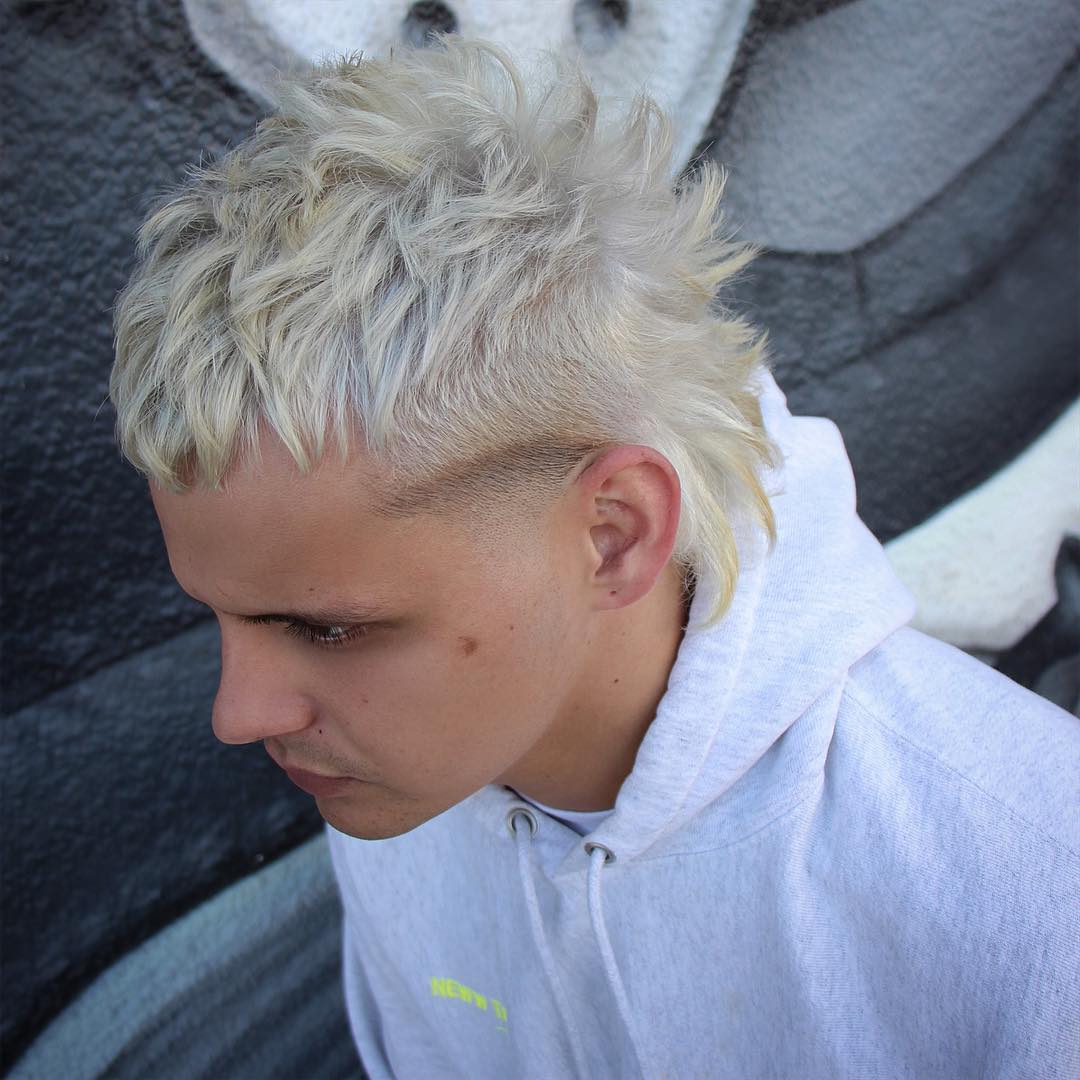 A modern day Billy Idol with a wide mohawk and temple fade, platinum color only adds to this bold look.