There are a lot of men's hair products to choose from right now. So many that it can get overwhelming to find the right one. We can help.
Check out our ultimate hair guide for men and how to style your hair to get up to speed on the basics. This is about one type of product – hair wax. This flexible pomade has plenty of hold and a reworkable finish. Keep reading for more details and our top wax pomade picks.
1. Pomade vs. Wax
All waxes are pomades while not all pomades are waxes. Pomade is a generic term for a men's hair product. There are so many different types of pomades with various types of hold, shine, and ingredients.
Hair wax is a type of pomade that contains a wax. All waxes have a medium to strong hold, flexible finish that can be restyled, and low or on shine. Wax formulas can add polymers, fibers, clay, and be water-based but they are all generally the same.
2. What is Hair Wax?
As described above, a hair wax is a pomade with wax in it. The wax is can be beeswax, lanolin (from wool), or carnuba (from the Brazilian palm tree).
Use a wax pomade for:
Strong hold
Flexible, reworkable hair
Added thickness
Texture and separation
Matte finish or natural shine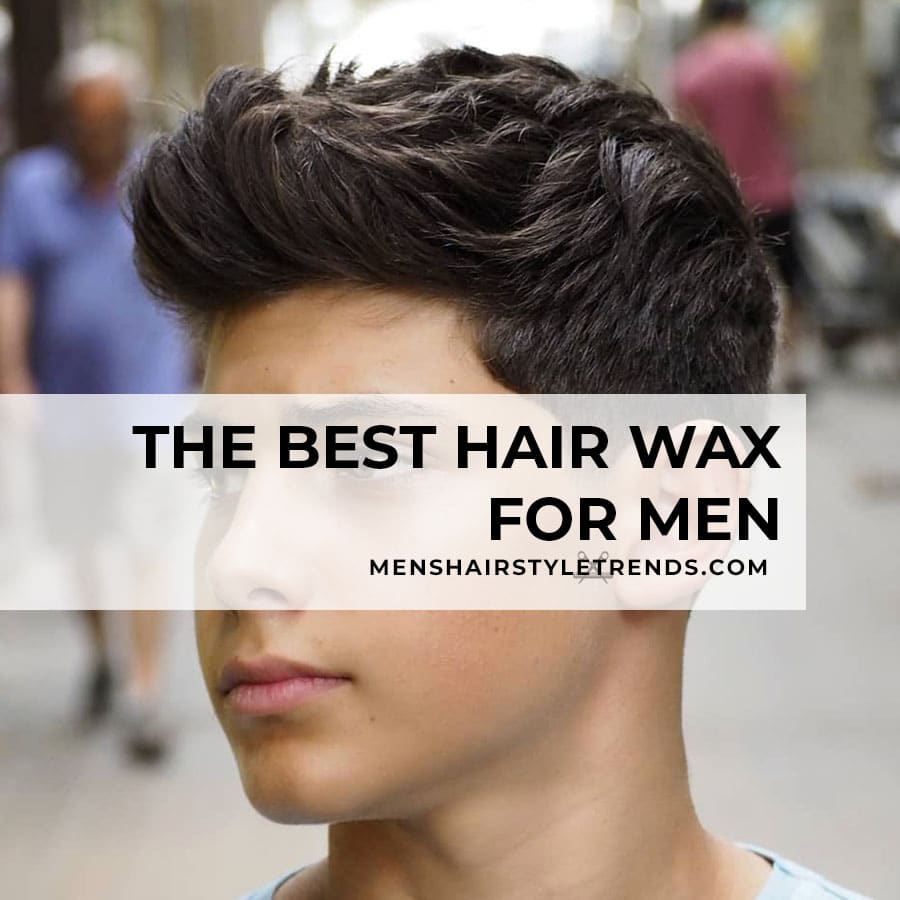 Hair waxes have lots of hold and texture, making them suited for spiky styles, messy looks, and thick hair. The strongest waxes work best for short haircuts but medium formulas are great for curly hair as well as thin hair.
How to Apply Hair Wax
Wax is a great addition to a pomades because of the way it changes consistency with temperature. Waxes will be hard in the can so they need to be rubbed between the palms to warm up and soften before being applied to hair. Once it gets back to room temperature, wax pomades provide a soft, natural, and moveable hold.
Always apply wax pomade to damp or dry hair. Too much water dilutes the product. Wax products have a more matte finish when applied to dry hair.
Modern wax pomades are often water-based so they wash out easily. All of the recommendations here can be rinsed out with water and/or shampoo.
3. Best Hair Waxes for Men
There aren't a ton of wax pomades out there. We've gone beyond the drugstore to find the best products out there. Keep reading below if you have thin or thick hair or are looking for the best smelling wax.
We'll start with the TLDR or keep going for more detailed information.
The Best Hair Waxes
Best Hybrid Hair Wax
Hair Dough Men's Styling Fiber – Hair Dough is a new men's brand that is taking off. They call this is a fiber but it contains beeswax as well as kaolin and bentonite clays so it's a hybrid product that functions like a wax. In addition to acting like a wax, clay absorbs oil. This is also a water-based product that washes out easily after holding all day long.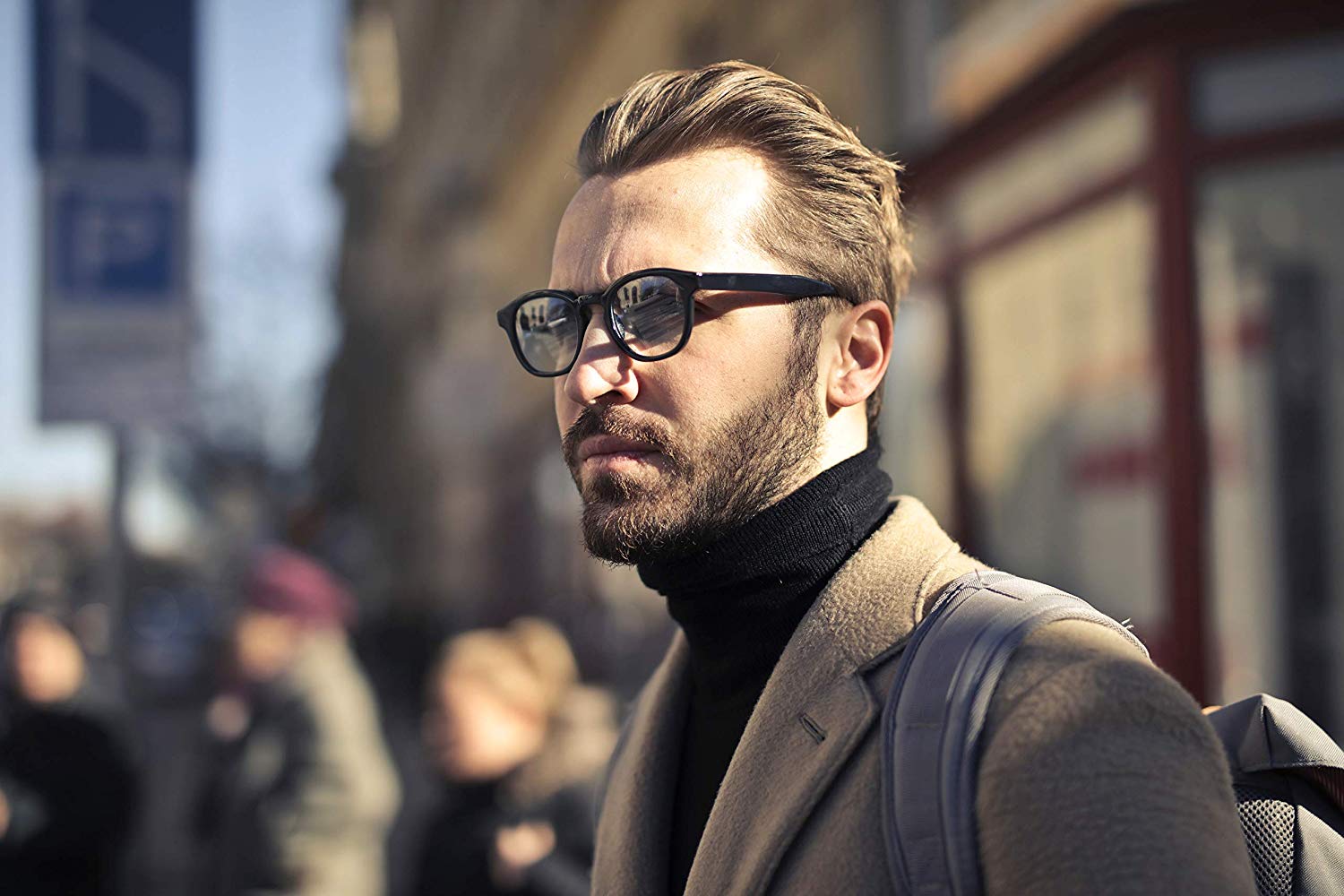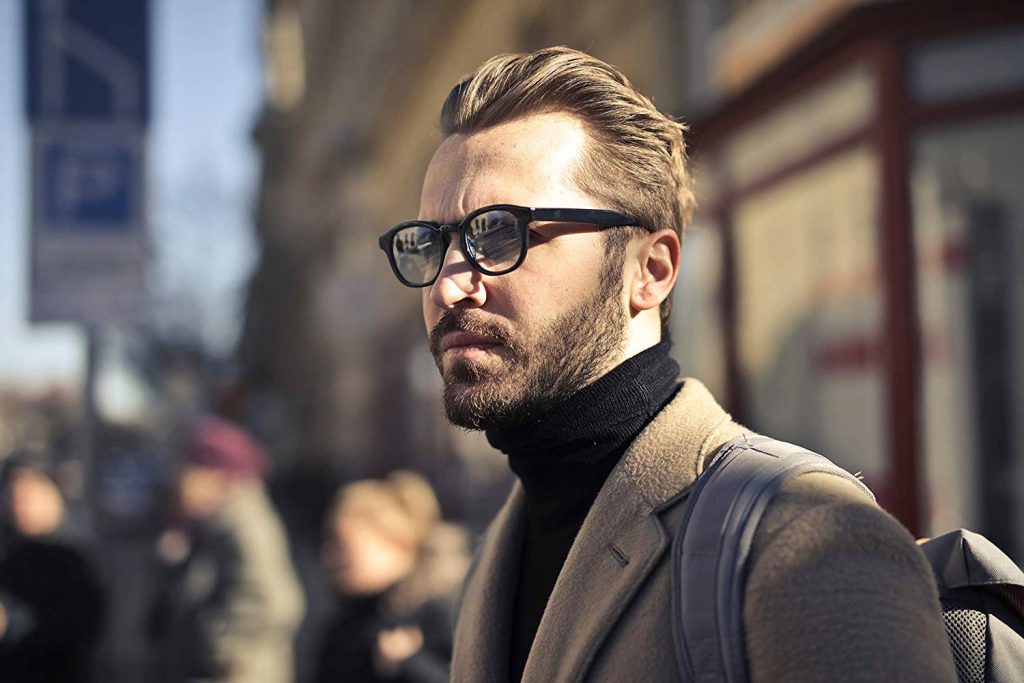 Best Shiny Hair Wax
Vogarte Aqua Wax – Most wax products have a no or low shine but this is an unorthodox product. This is a great alternative to hair gel with ultra strong hold plus shine that washes out easily. The fragrance reminds some of the classic after shave Aqua Velva.
Easiest to Use Hair Wax
American Crew Liquid Wax – Another better-than-gel product, this liquid wax never gets hard, feels sticky, and won't dry out hair. The medium hold, medium shine formulas holds up all day long as well as in heat and humidity. See how easy it is to use:
Best Cheap Hair Wax
krieger + söhne Styling Wax – Name in German for warriors and K+S is made in America. This pliable hold, natural shine wax can be for most hair types, styles, and lengths. Use less product for a softer hold or more for full strength. This is one of the cheaper hair waxes for men but it holds its own with more expensive options and offers a money back guarantee.
5. Best Hair Wax for Thin Hair
The best hair products for thin hair don't weigh hair down. That eliminates a lot of waxes but here's a tried and true pomade for all men, especially those with thin hair.
Bed Head Matte Separation Workable Wax – Hair wax can be too heavy for thin hair but not this medium-weight formula. Flexible polymers add separation to make hair appear thicker and add trendy texture. This workable wax is also easy to wash out.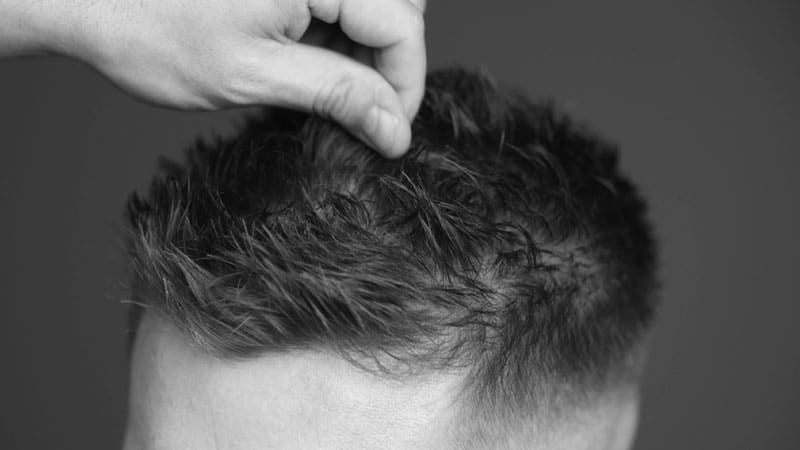 We have recommended this product over and over again because it is easy to use, has a matte finish, and gives workable hold that works for so many popular men's hairstyles. Some people like it so much that they but it in packs of three.
6. Best Hair Wax for Thick Hair
Thick hair can have a mind of its own. If you want to take control of your hair, check out this made in Japan hair wax.
Gatsby Moving Rubber Spiky Edge – This is the hardest wax in the Gatsby Moving Rubber series and the strongest. The pink can works best for short hair up to about 3″ long but can tame and style the thickest, coarsest hair into any look you want. Created in Japan, this wax is also excellent for Asian hair and spiky anime hairstyles. Check out this video to see how to use this product to create all kinds of cool textured styles.
5. Best Smelling Hair Wax
It's difficult to get people to agree on what smells good. Waxes with fresh, tobacco, or fruity scents are loved by some and hated by others. Keep in mind that any fragrance will fade, usually quickly, so a product should also be judged by performance. That being said, we did find a hair wax with an almost universally appealing scent.
Mr. Pompadour Natural Beeswax Paste – Smell is subjective but reviewers agree that this citrus-scented hair wax is a winner. In addition to the zesty scent, this wax has strong hold that washes out easily and works for all hair types and lengths.