Spiky haircuts and hairstyles are one of the top men's hair trends. Like other long-lived looks, spiky styles have changed over time.
Like many other hairstyles, spikes started with a military haircut – the flat top. Then the look entered the mainstream and then went counterculture in the punk world.
Spiky hair was on trend again in the 80s and 90s with crunchy spikes and blonde tips. Spiked hair has a long way since then with faux hawks, crops haircuts, and the texture trend.
Check out these 17 cool ways to spike up hair with popular, trendy, and retro styles plus how to style spiky hair and some of the best products.
Spiky Hairstyles
1. Spiky Hair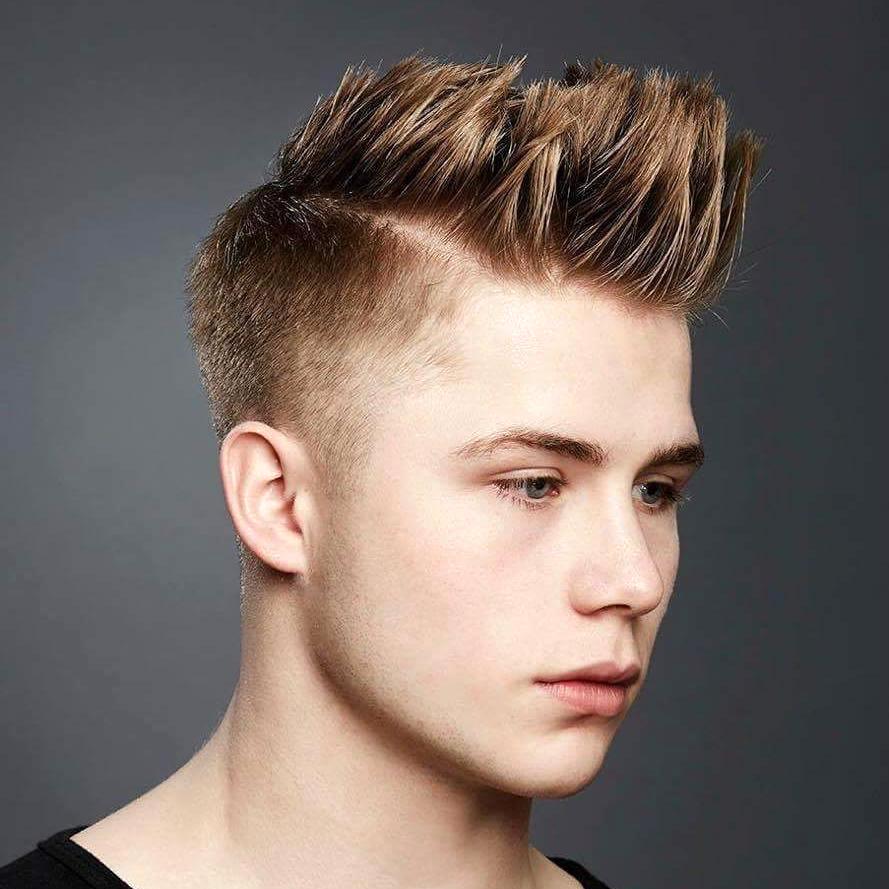 This short sides-longer top haircut is ideal for spikes. Hair is short around the sides and back with a small temple fade.
2. Short Spiky Hair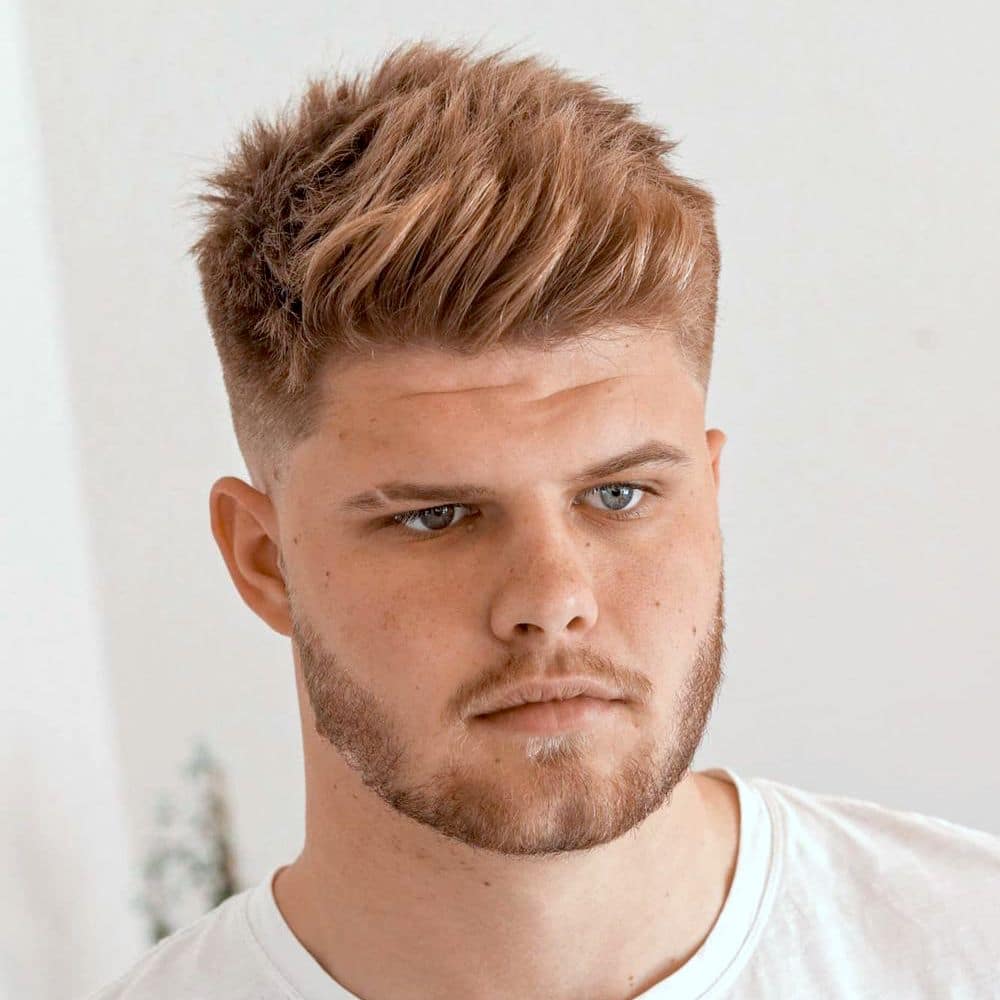 Shorter hair can be easier to spiky up. Work your product through fingers, work it through hair, and pull it up. More on that later.
3. Spiky Haircut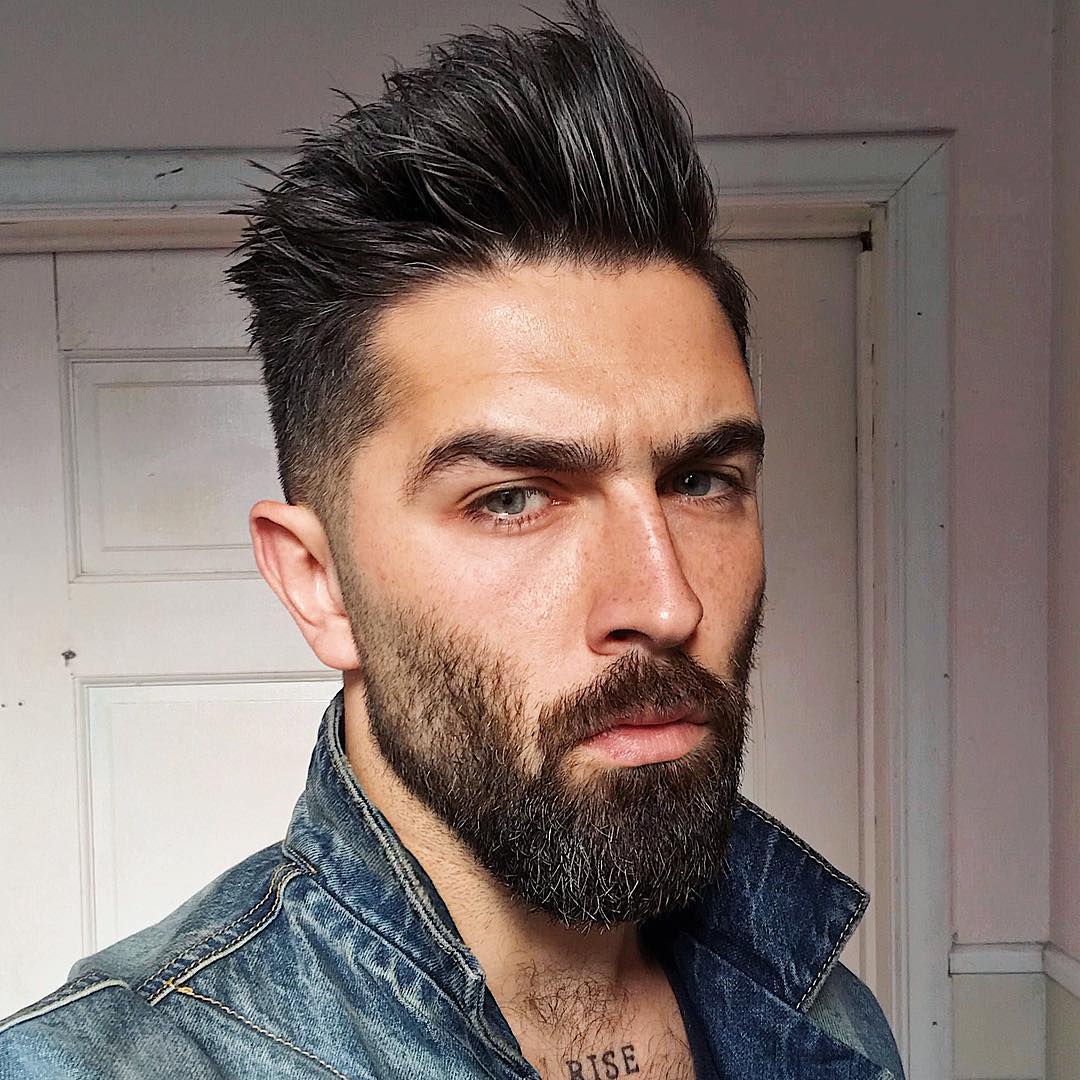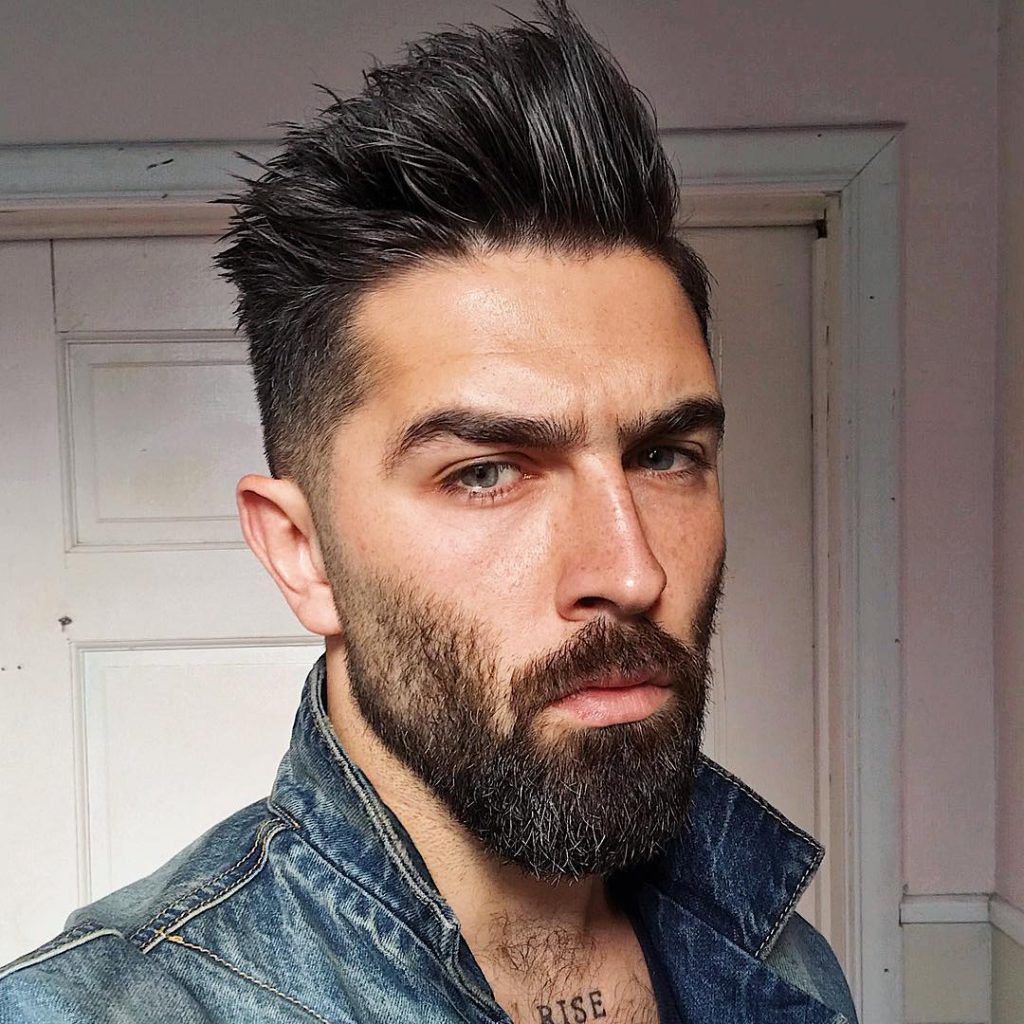 Famed beard model Chris John Millington has traded in his signature full beard style for this leaner lock with tall spikes that mirror a groomed beard.
How To Style Spiky Hair
Most of a hairstyle's shape comes from how hair dries. The product simply holds it in place. To get the most vertical spikes, use a blow dryer.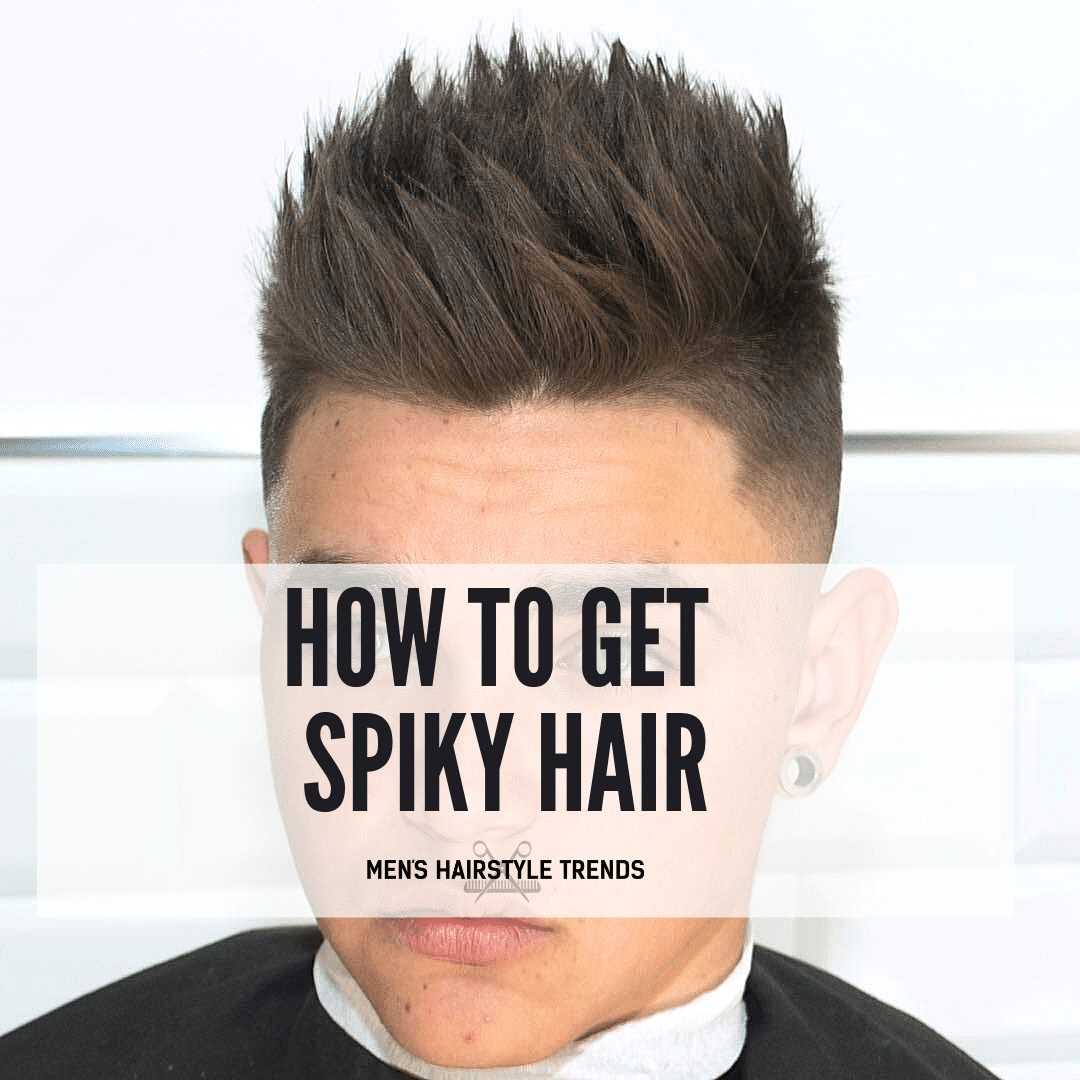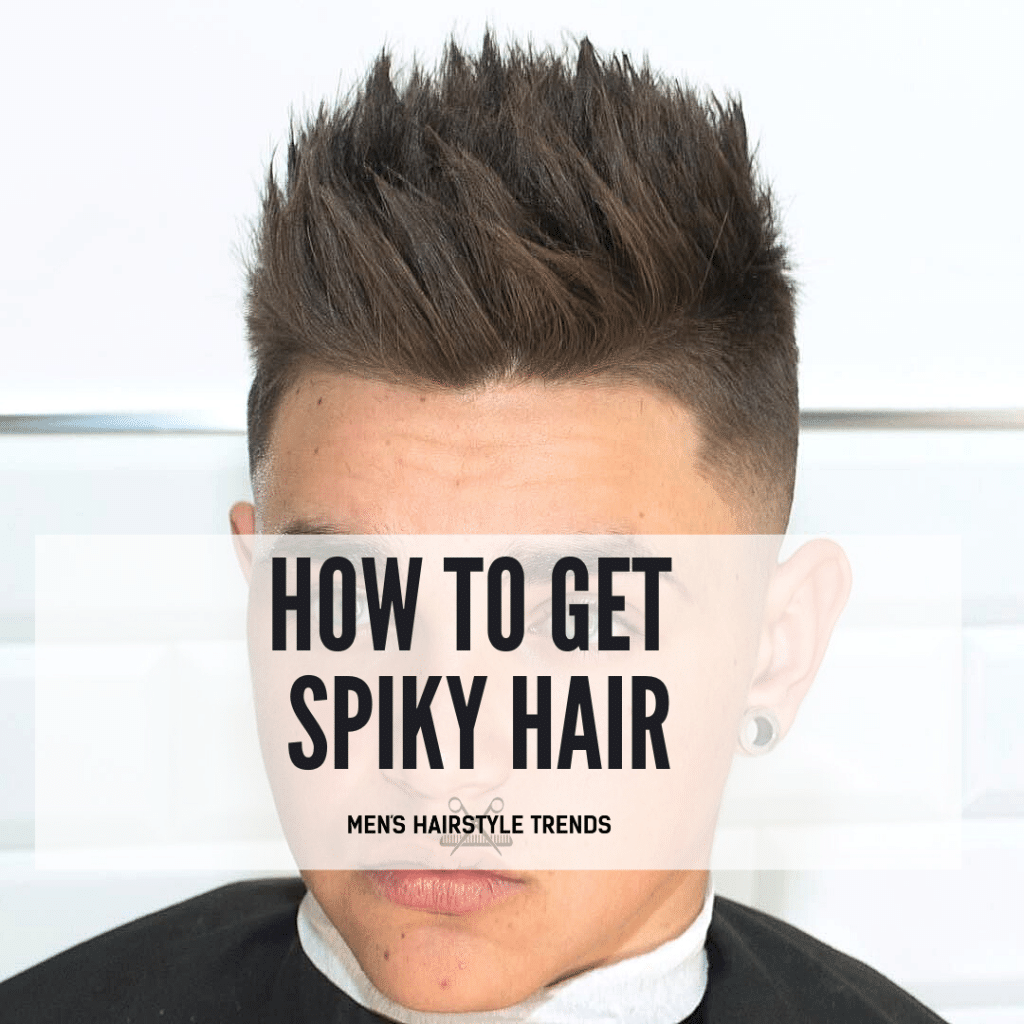 While blow-drying hair is recommended for spiky styles, everyone is different. Air-drying may work for you, especially with more tousled, messy spikes.
A hairdryer sets hair where you want it. Then, dry hair will fall back into where it was blow-dried. Product helps keep that look all day long.
Before blowing, use a heat spray to protect hair from heat damage. This product comes in a wide range of price points but in our experience, the lower end drugstore brands work as well as more expensive options.
4. Spiky Hair + Fade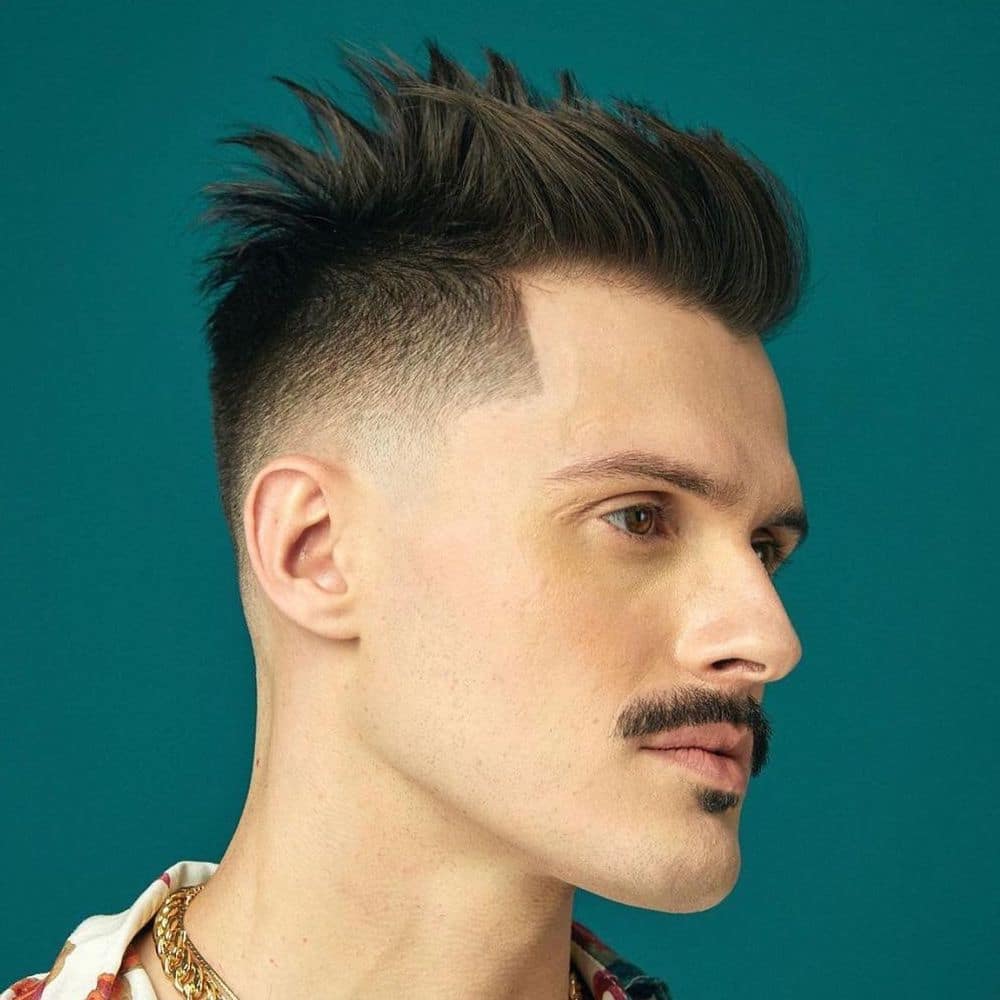 The goal of blow-drying is to train hair in place. For spiky hair, that means up. Shoot air upwards while finger combing hair up into spikes as well.
Keep going until hair is completely dry. The type of hair products that are best for spiky hair, clays, waxes, and fibers, are best applied to dry hair.
4. Short Spiky Hair For Men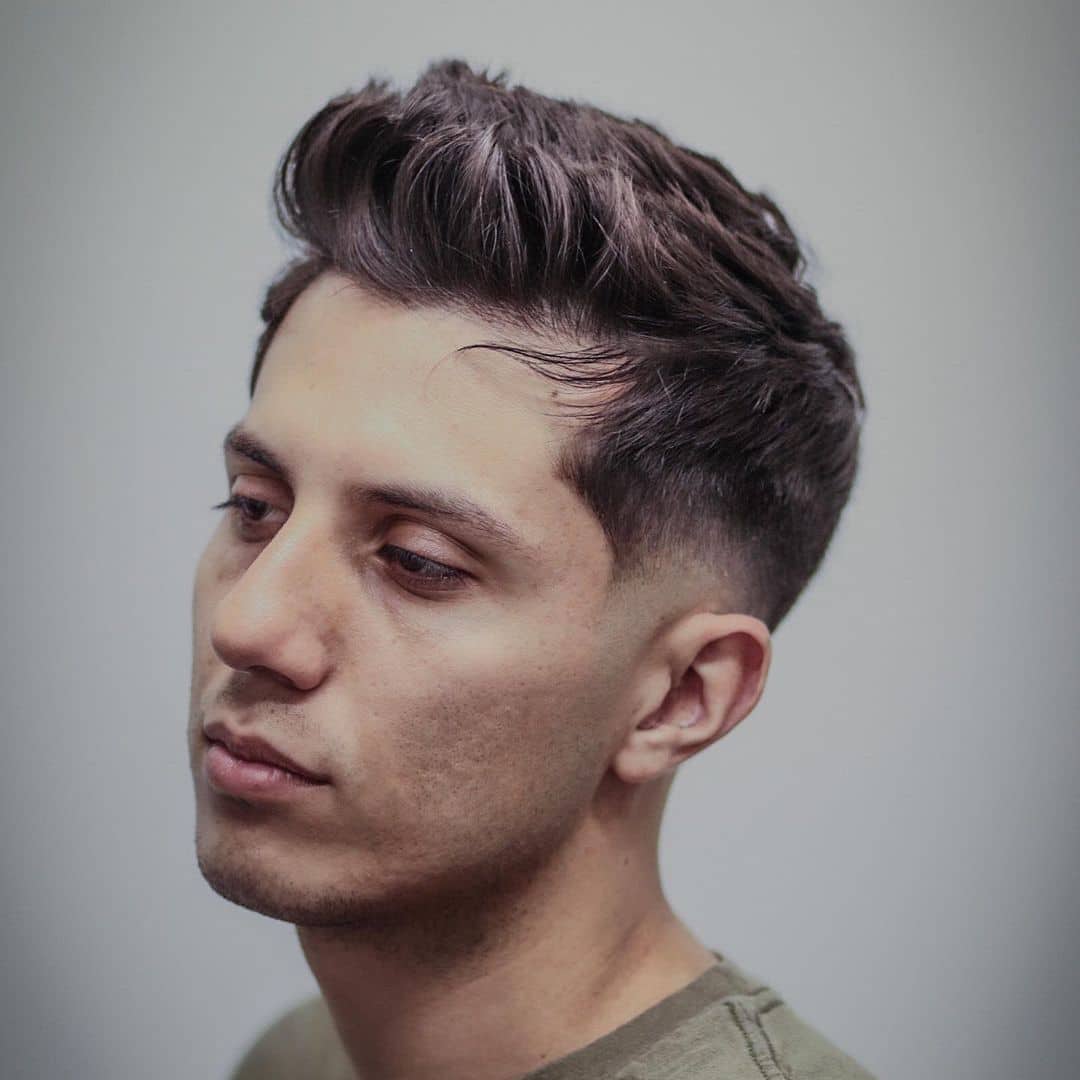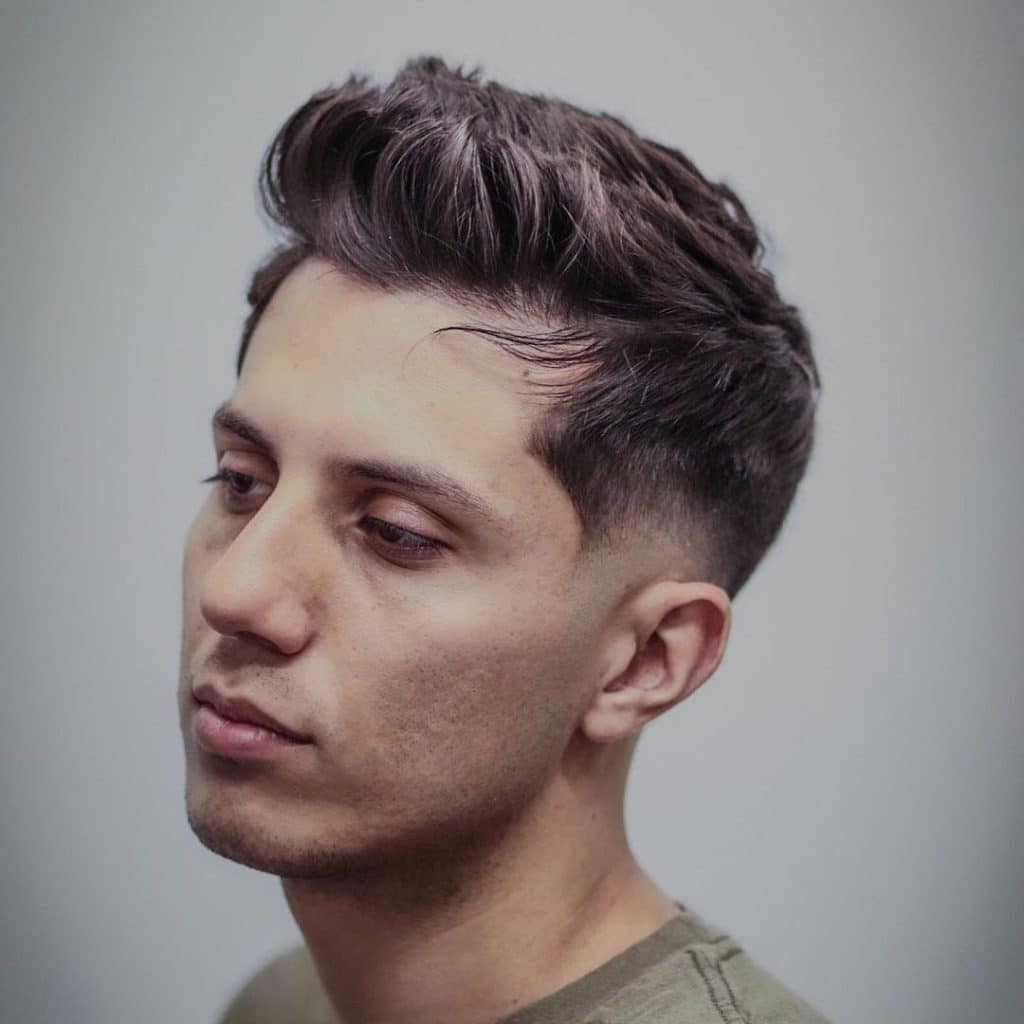 This fresh looks pulls short hair up into messy spikes while hair from the crown is pushed forward.
5. Spiked Mullet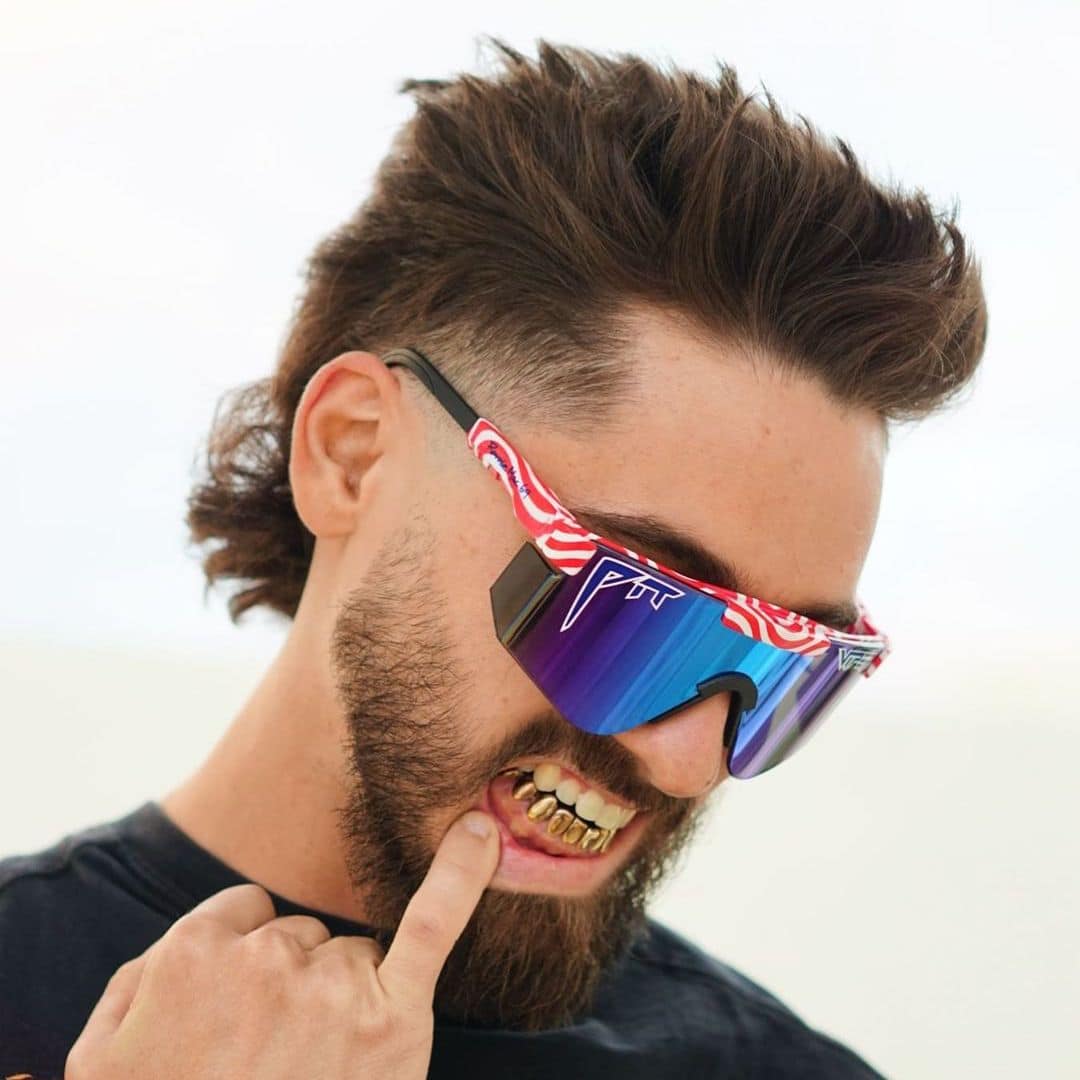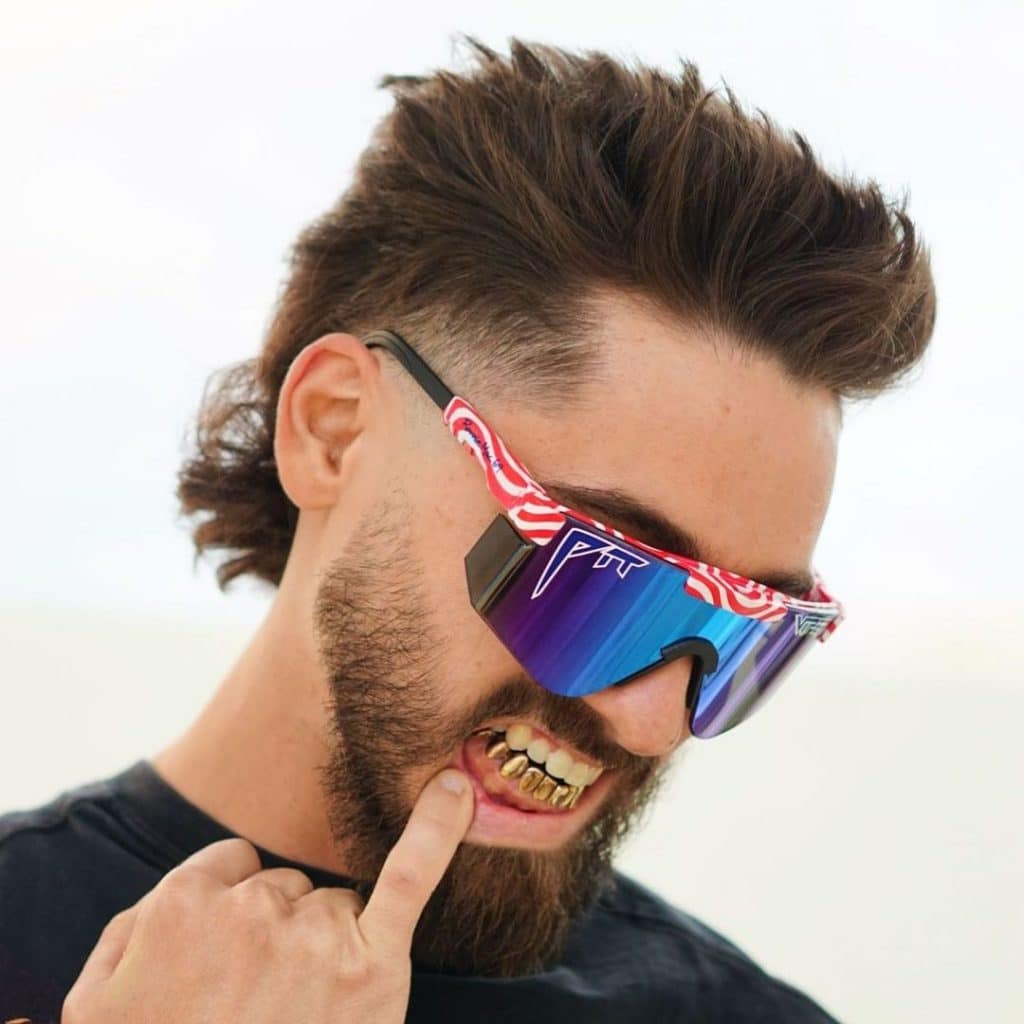 The mullet is back in a big way. This look says it's party time.
6. Punk Spiky Hair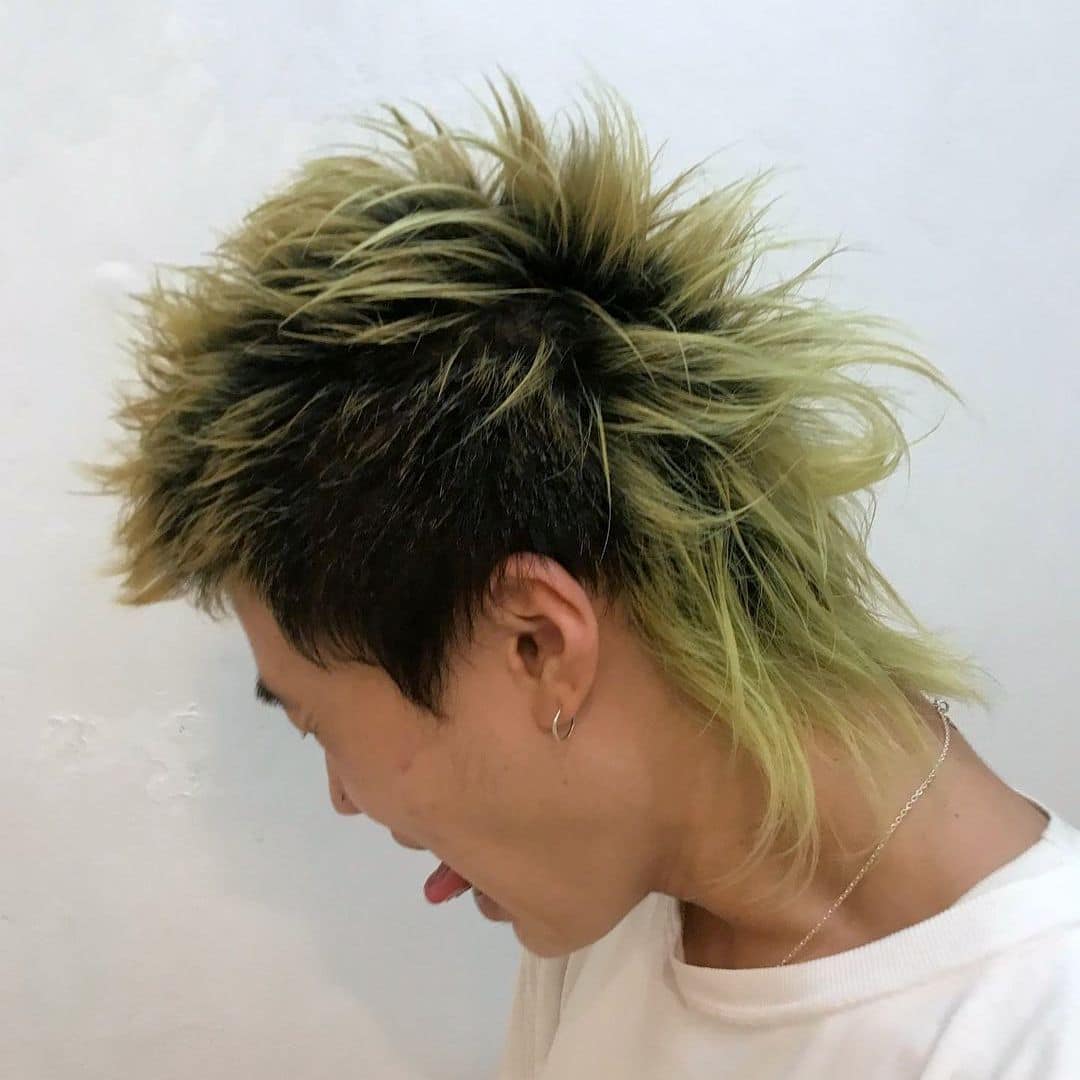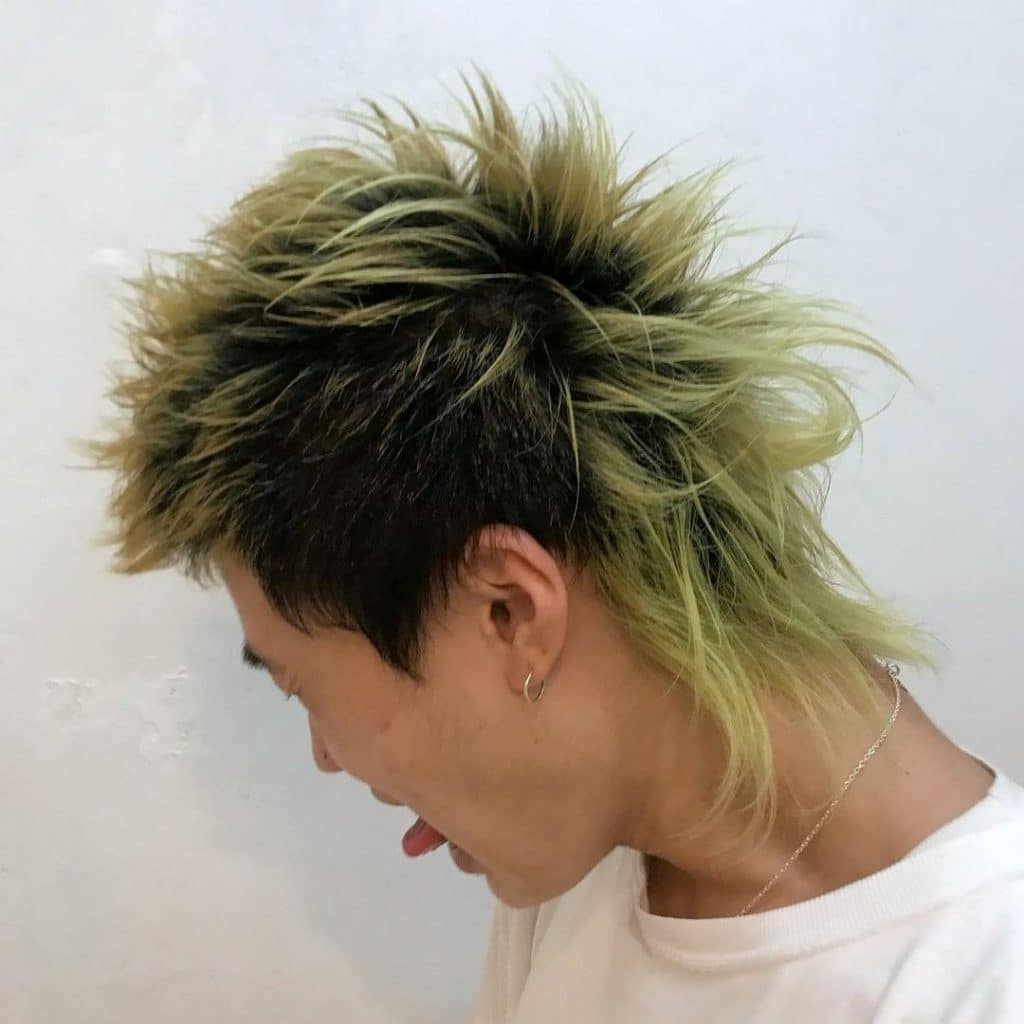 It's not just spikes that make this look punk but the mohawk cut. And green hair color.
7. Spiky Styles For Asian Hair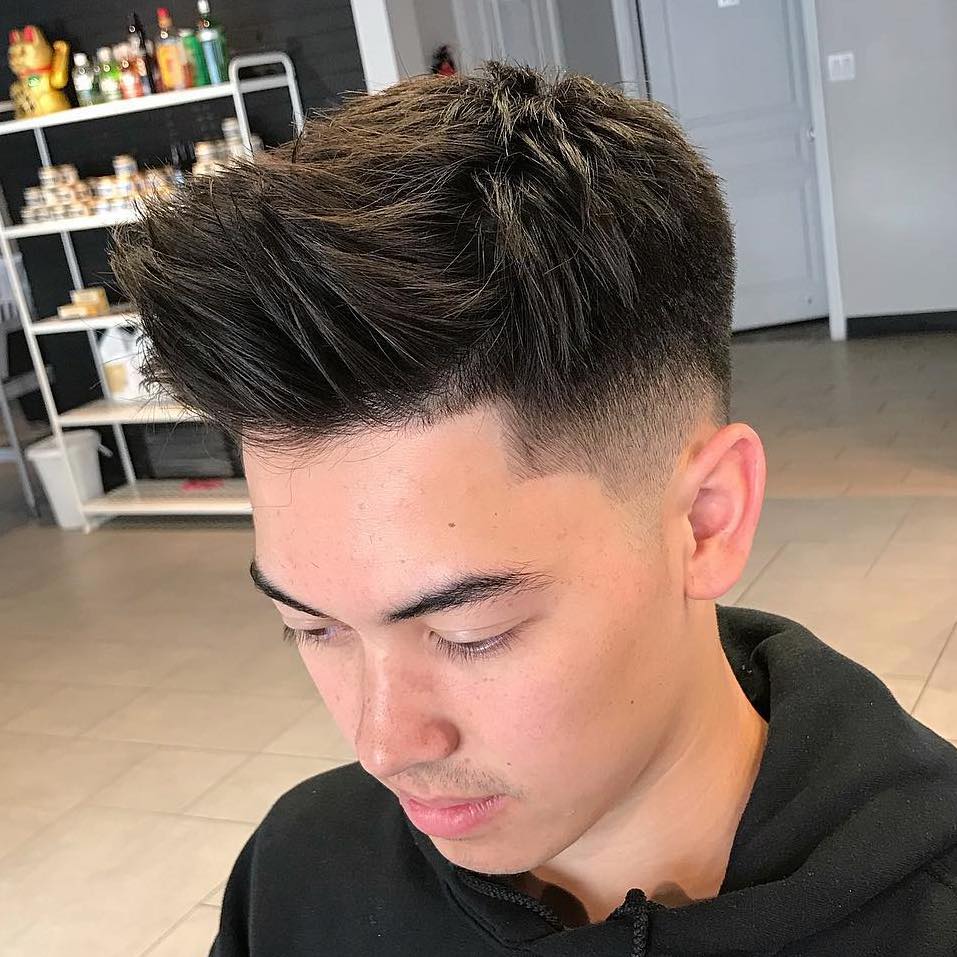 Spiky looks are a popular look for Asian guys with thick, straight hair. Here are 4 cool ways to get the look for short and medium length hair.
8-10. Short Spikes + Fade
These three looks combine short spikes with a fade haircut, yet they are very different from each other.
11. Long Spiky Hairstyle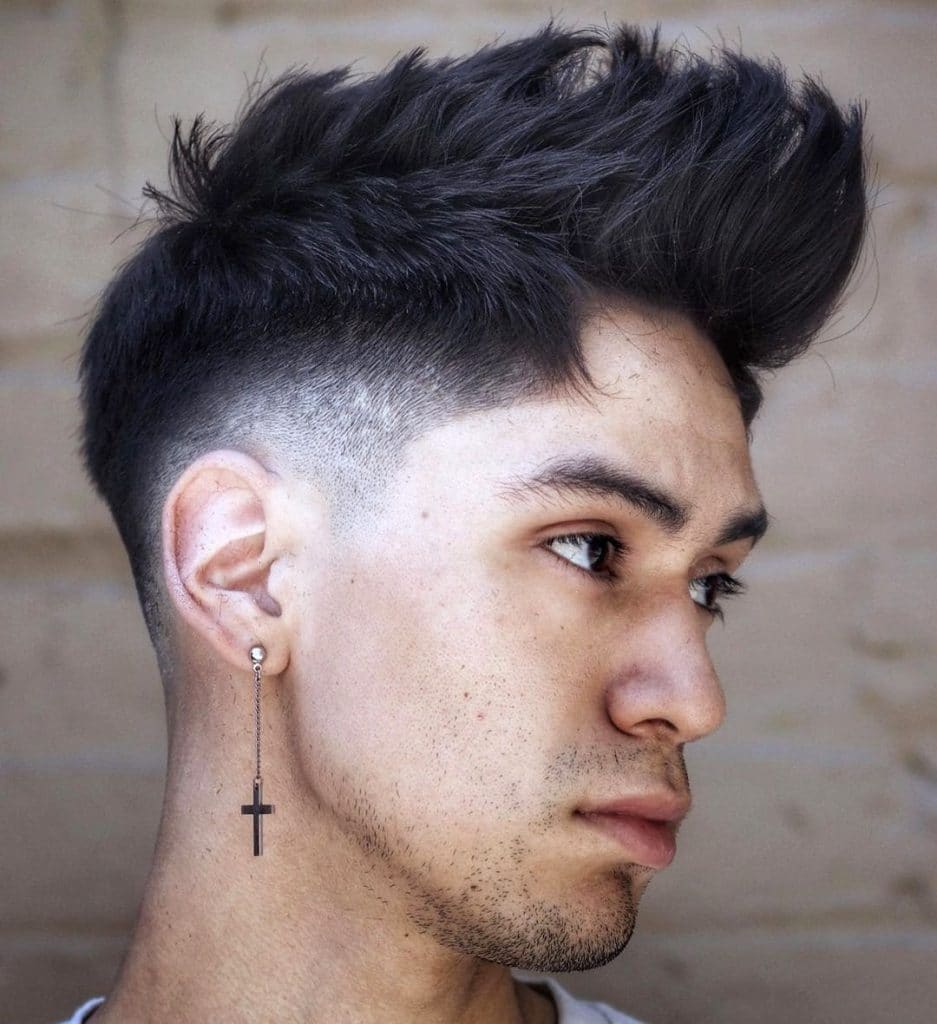 This medium-length faux hawk shows how long hair cut be when spiked. For even longer hair, check out the sugar water or egg white methods.
12. Blonde Spiky Hair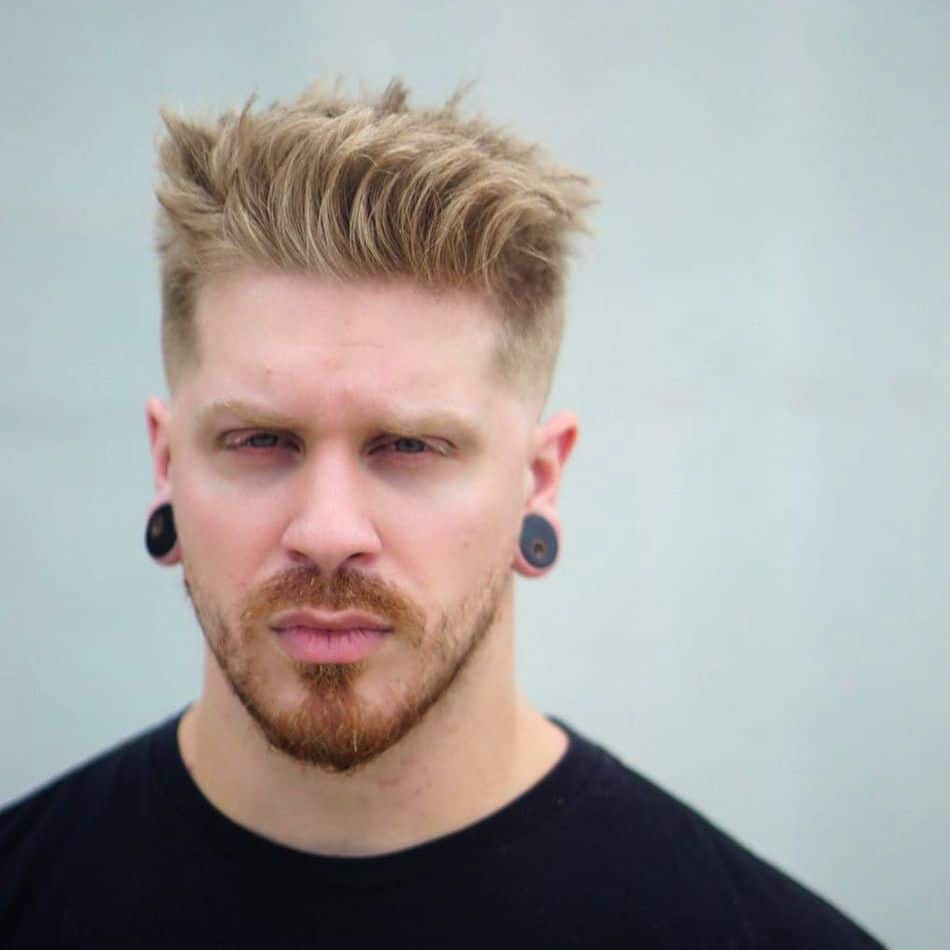 Not that the hair color matters, but here's blonde hair in messy spikes.
13. Messy Spikes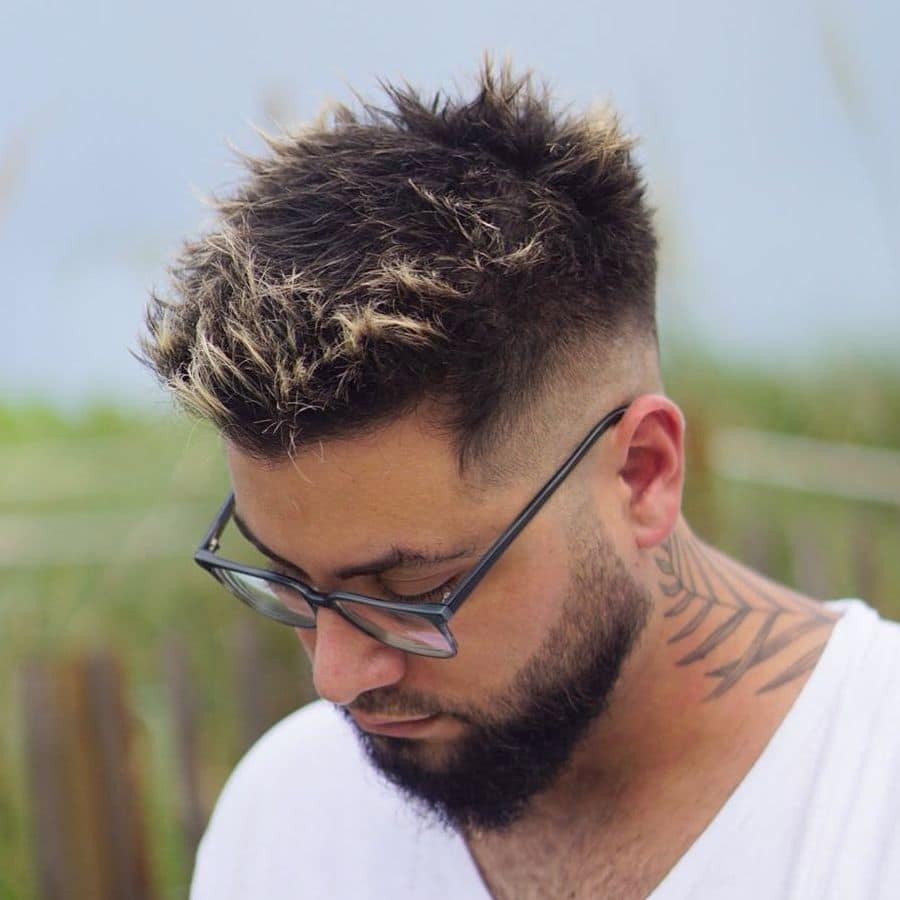 These frosted tips are a fun throw-back to another era of spiky hair. The fine, messy style and fade modern.
14. Textured Crop Fade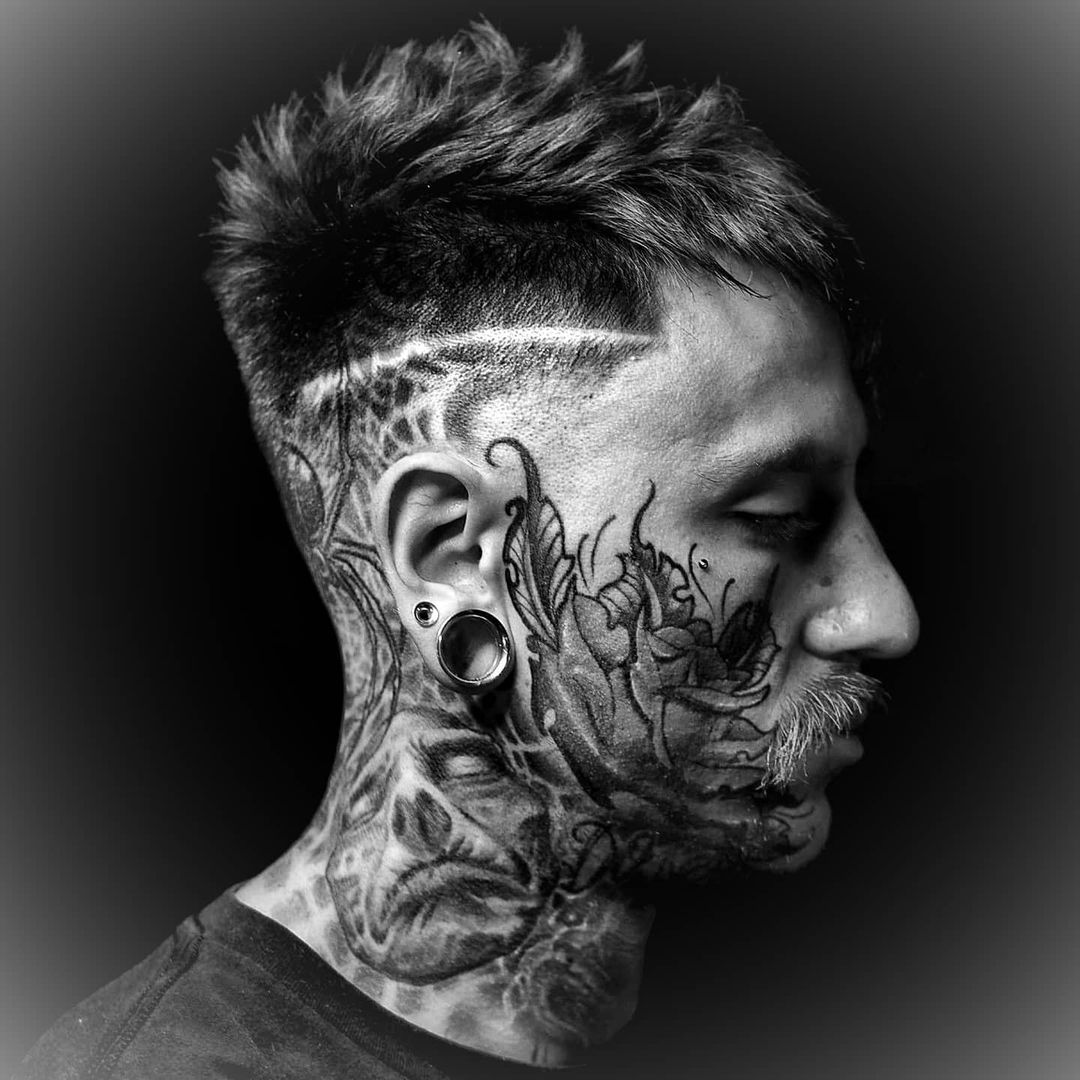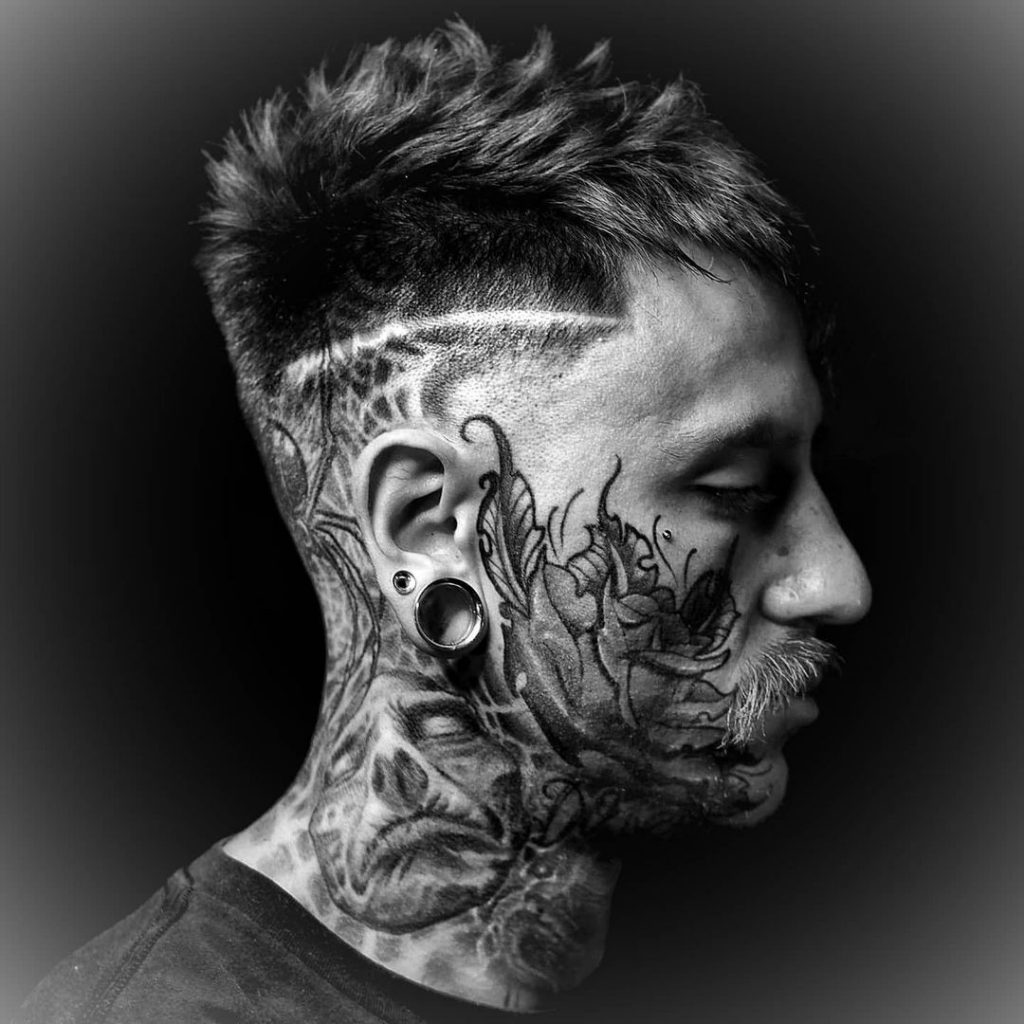 The crop haircut has been one of the most popular ways to wear short hair. It can be styled many ways but these full spikes are one of the best.
15. Spiky Haircut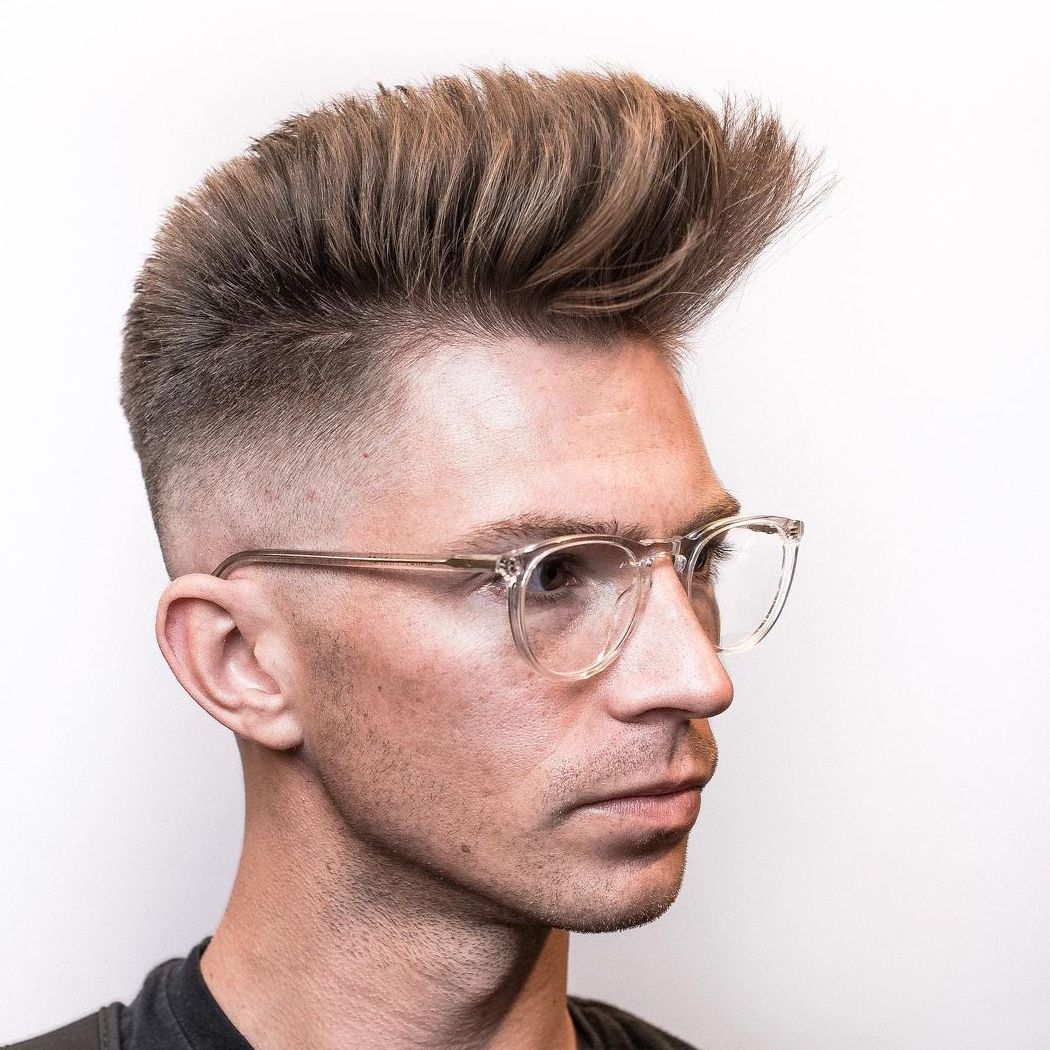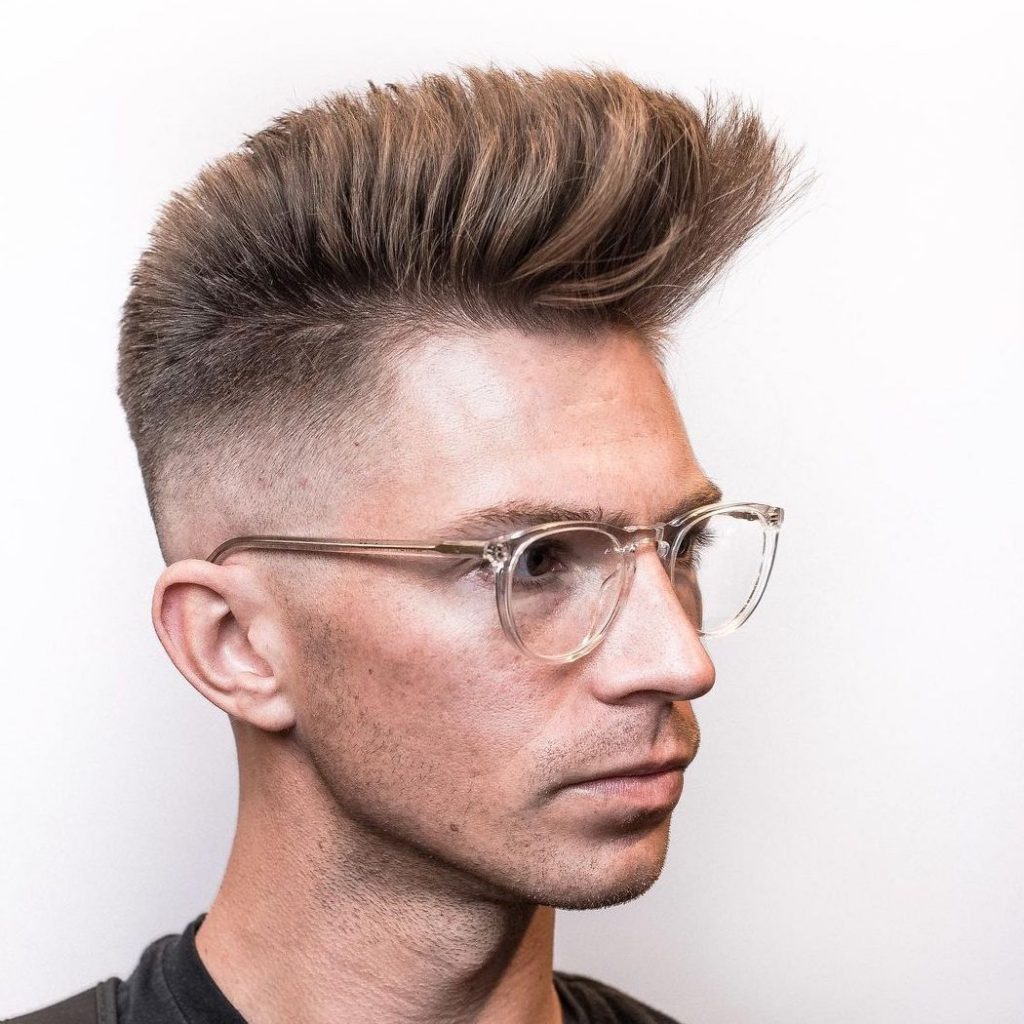 This spiky look has a pompadour shape with fine spiky texture. This look is all about the cut that is longest at the front and gets shorter toward the back.
16. Scumbag Boogie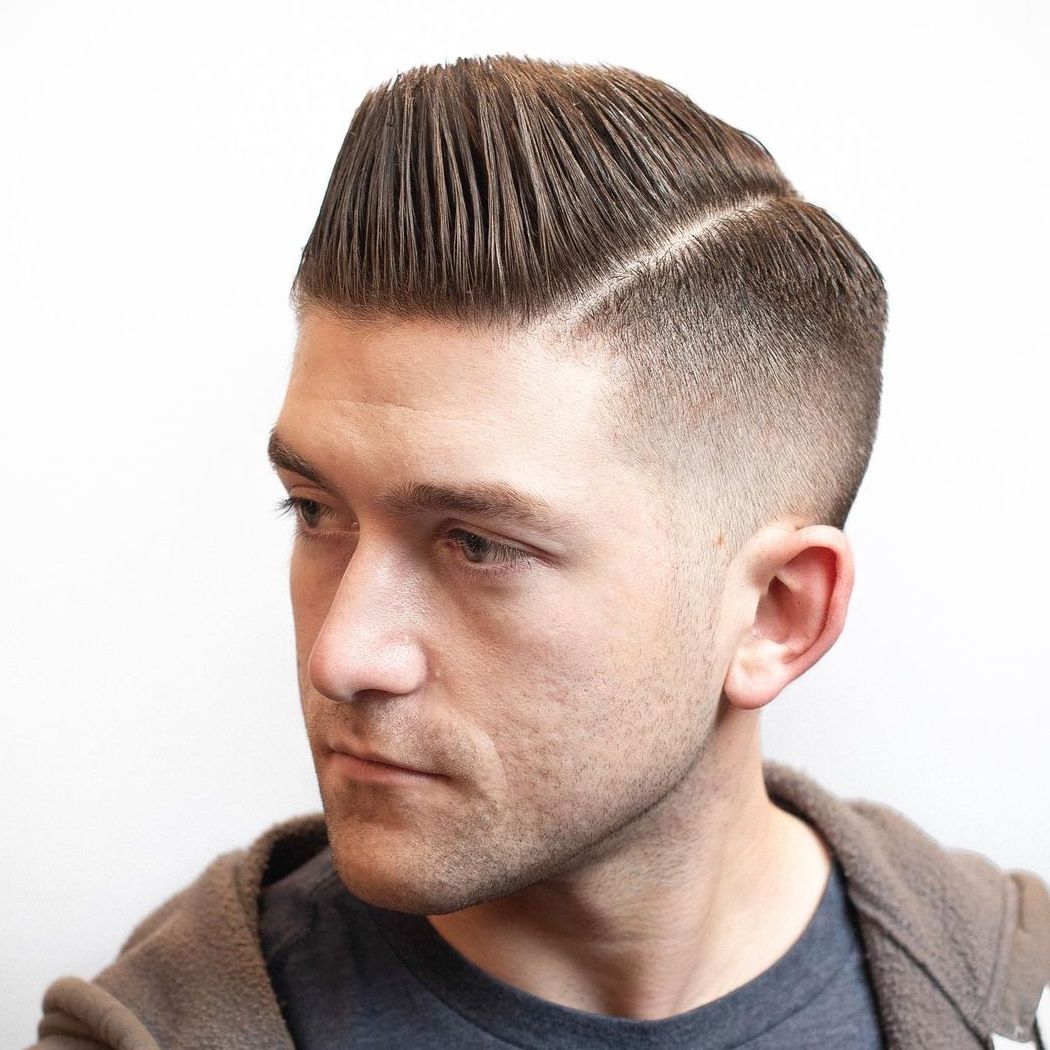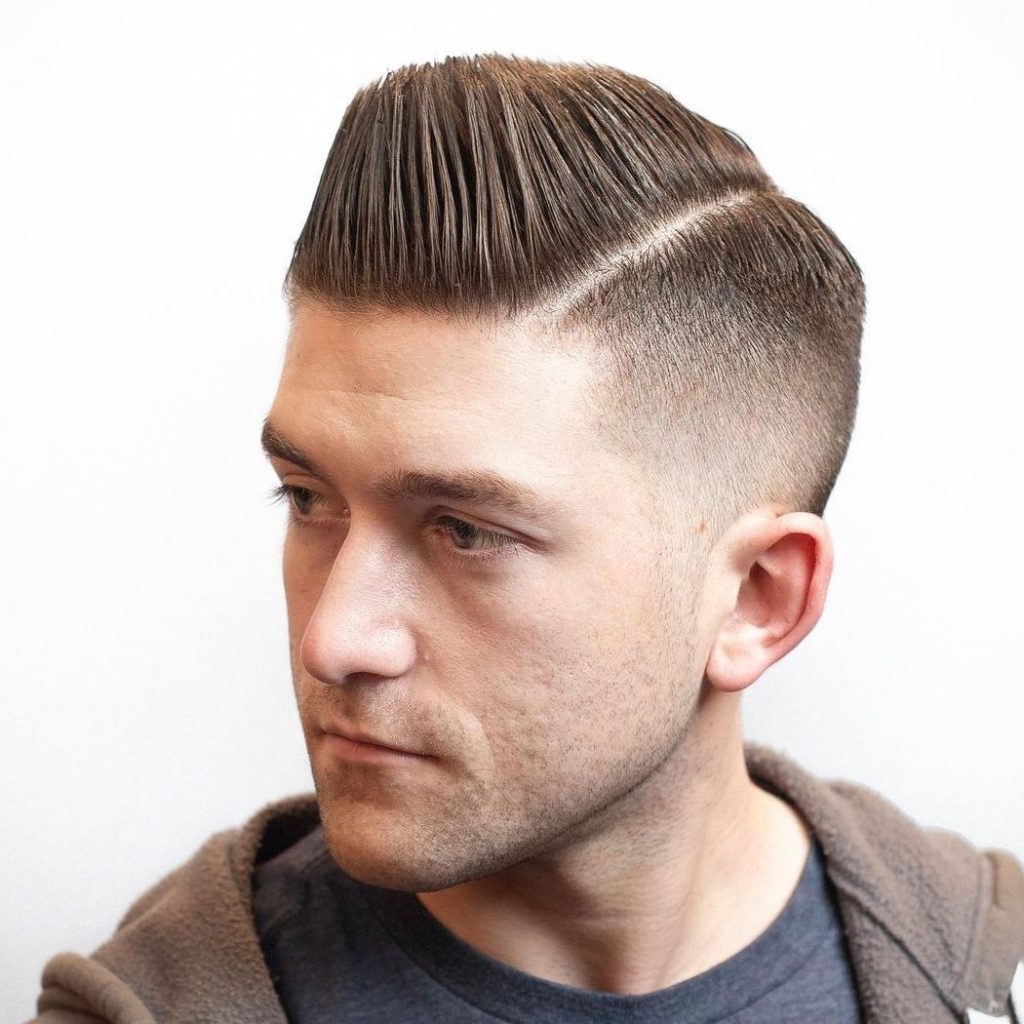 Another pompadour-adjacent style, the scumbag boogie keeps that vintage slick look but takes it straight up. Use a water-based pomade and comb hair up to get the lines and spikes.
17. Textured Spikes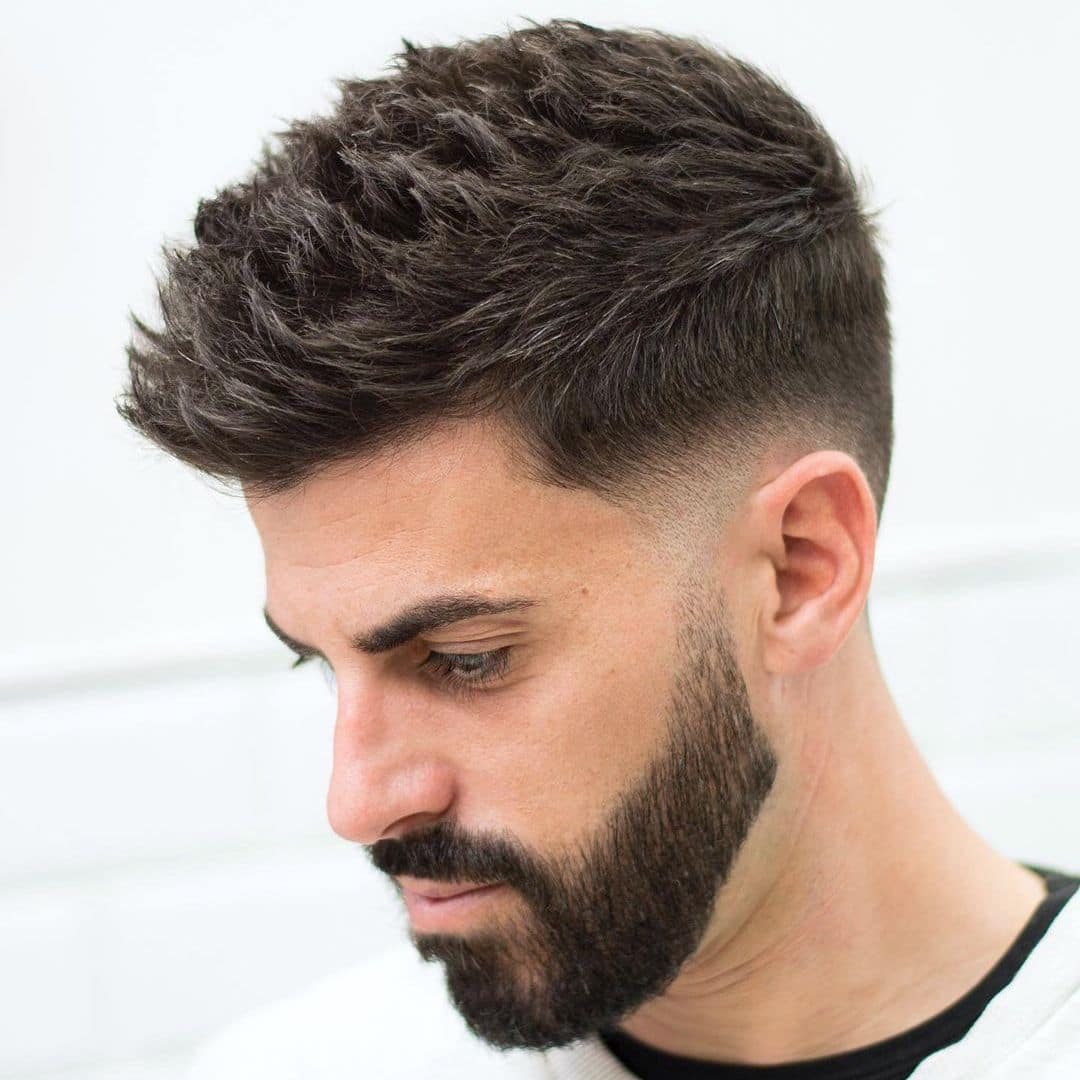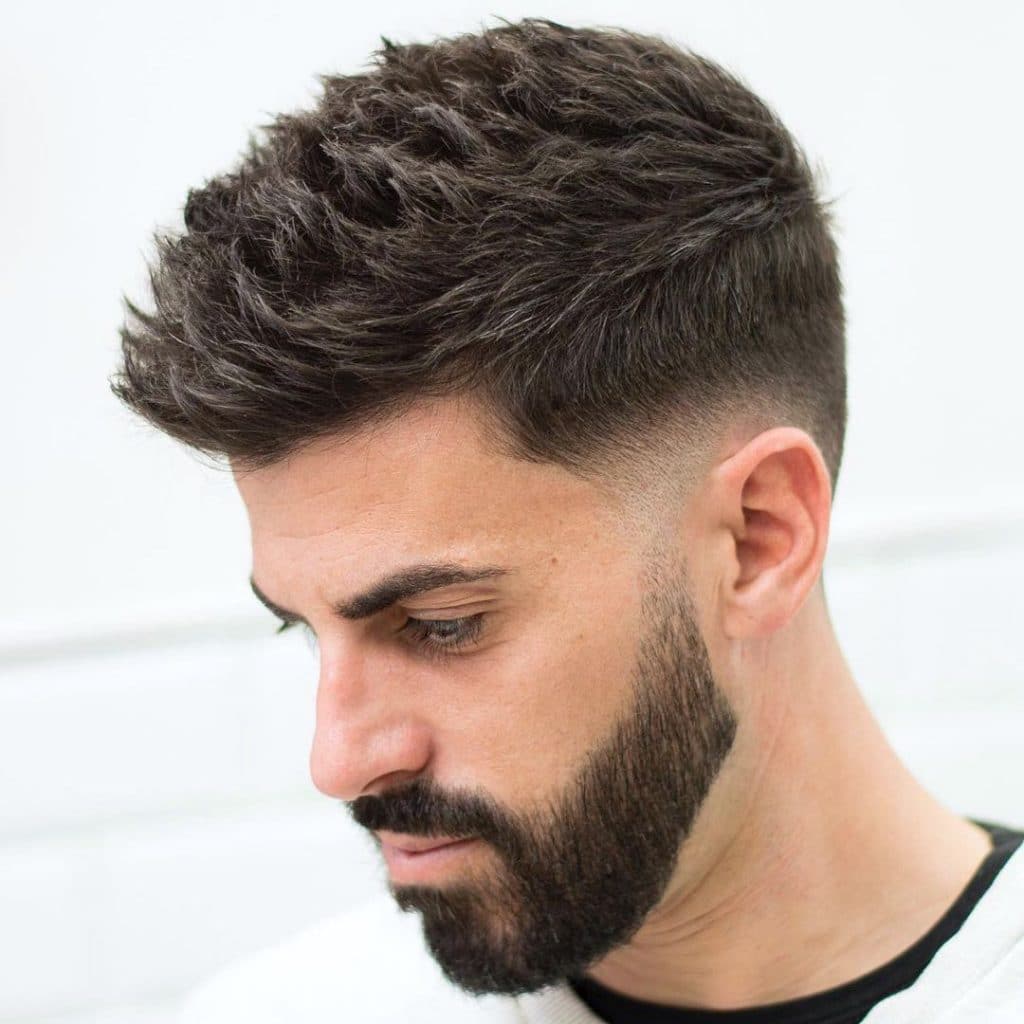 These textured spikes over a low fade are another way to wear a heavy crop.
Spiky Hair Products
Modern spiky styles have a natural finish. The best products to get the look are clay, wax, and fiber pomades. Here are a few of our top picks for textured, shine-free spikes.
Pete & Pedro Clay is an As-Seen-On-TV products that lives up to it's promises. It adds volume and thickness to hair as well as all-day hold. It works well for all hair types, with enough strength for thick hair and thickening thin and thinning hair.
18.21 Man Made Hair Wax Pomade with beeswax, quinoa, diatomaceous earth, and macadamia glycerides almost sounds good enough to eat. This high hold, low shine product combines the properties of pomade and clay for separation, definition, and a touchable and frizz-free finish.
GIBS Grooming Tactical Texture Texturizing Fiber Paste gives all the texture and hold needed for spiky styles. The days of crunchy spikes are gone with this re-workable product. As a bonus, this fiber strengthens and moisturizes hair.
Hanz DeFuko Claymation is a clay-wax hybrid with a touch of grit. With super high hold, this is for the thickest hair types as well as straight and wavy. In addition to conditioning hair, jojoba and castor oils open clogged pores and nourish the scalp.
OGX Flexible Fiber Wax is cheaper option that compares to waxes at higher price points. The medium hold product also thickens hair, making it a great option for thin hair.
Like every pomade, start by working a small amount between the palms to heat up, emulsify, and activate the product. With a thin coating over the palms and fingers, rub your hand over from back to front and vice versa a few times. Or as the Claymation instructions state, "aggressively push and stroke fingers through hair."
Hair should be textured and spiky. Finish up by pushing hair in the desired direction and pinch together some individual spikes at the front and side.