While there are many men's hairstyle trends, some of the most popular and universally flattering guys hairstyles just don't go out of style. One of those looks is spiky hair. It's easy to see why spiky hair sticks around. Spikes are one of the best hairstyles for men because they are easy to style, work for all hair types and look great on everybody.
While spiky hairstyles are one of the consistent go-to looks for guys, they are still subject to trends. The current looks have evolved from the GI Joe-inspired gel-styled spikes. Updated spikes are all about texture, one of this year's hottest trends, extra volume at the forehead and adding a fade or hair design.
Check out these pictures for 17 fresh ways to wear spiky hair.
1. Classic Spikes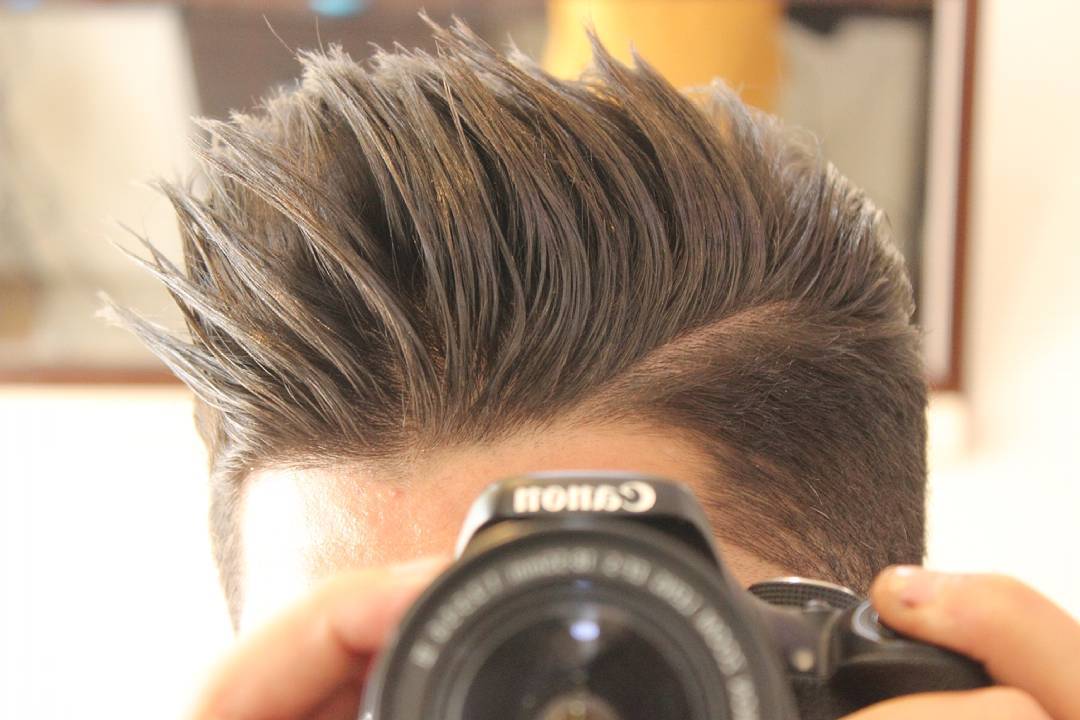 Classic spikes with a hint of tousle. Hair is mostly vertical with some defined segments.
2. Cool Long Spiky Hair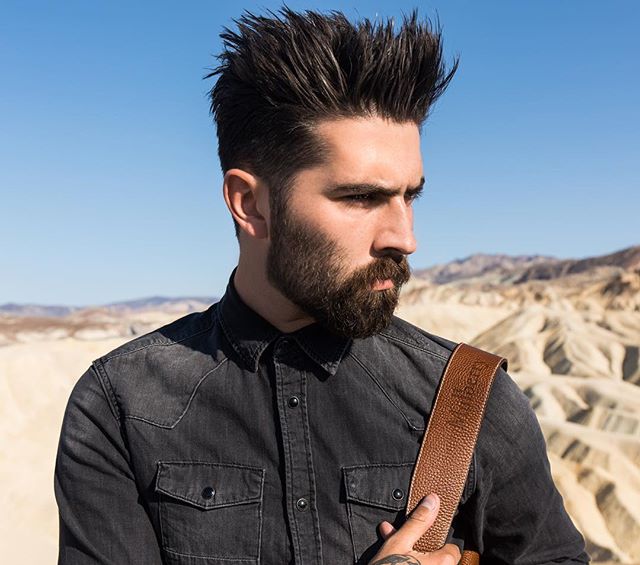 Bearded model Chris John Millington has been featured here many times for his enviable hair. Last year he was sporting the slick combover but for CJM, it is all about working thick hair straight up into spikes.
3. Medium Length Spiky Haircuts For Guys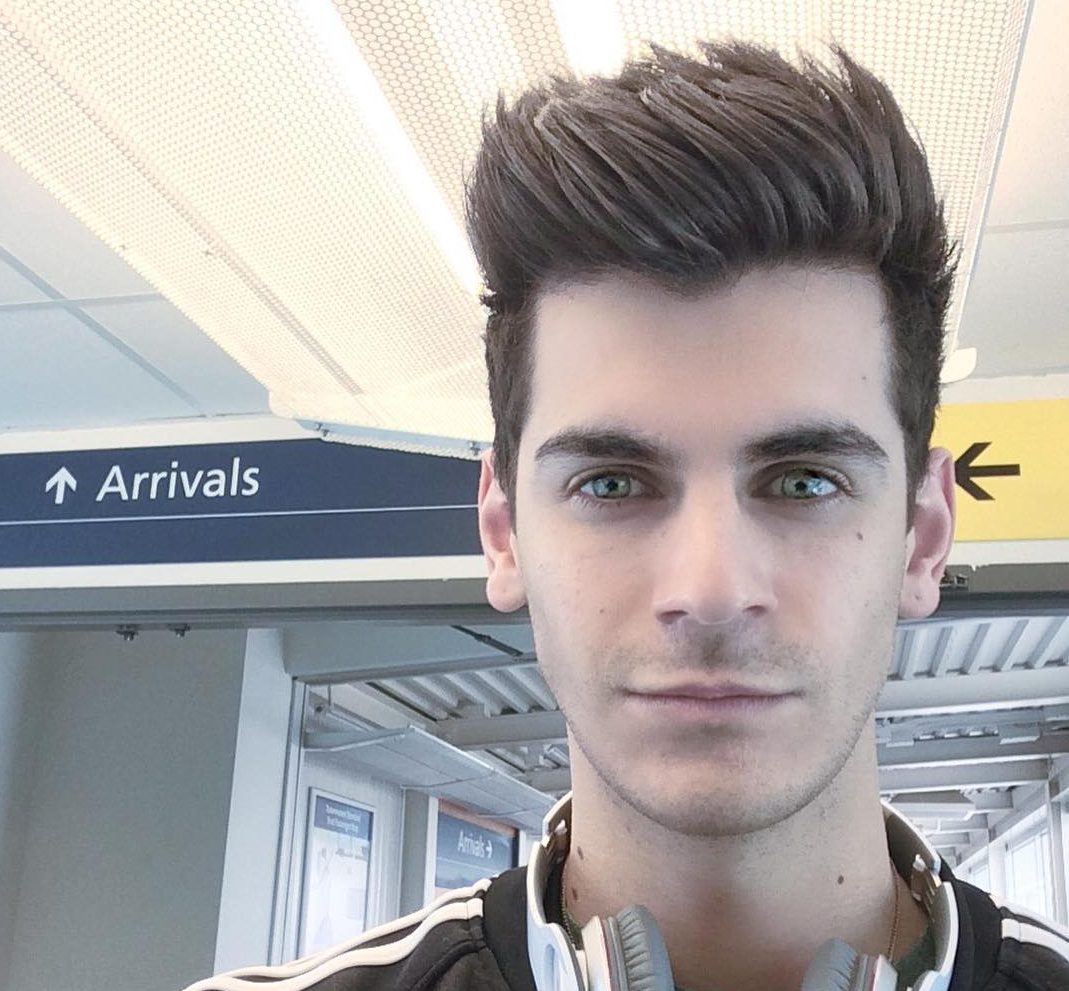 Believe it or not, model Ryan Uppal has curly hair. Whatever your hair type, a few minutes training hair up with the blow dryer will give hair more volume and hold, even before applying product. This was styled with Layrite Cement for high hold and a matte finish.
4. Long on Top, Short Sides and Back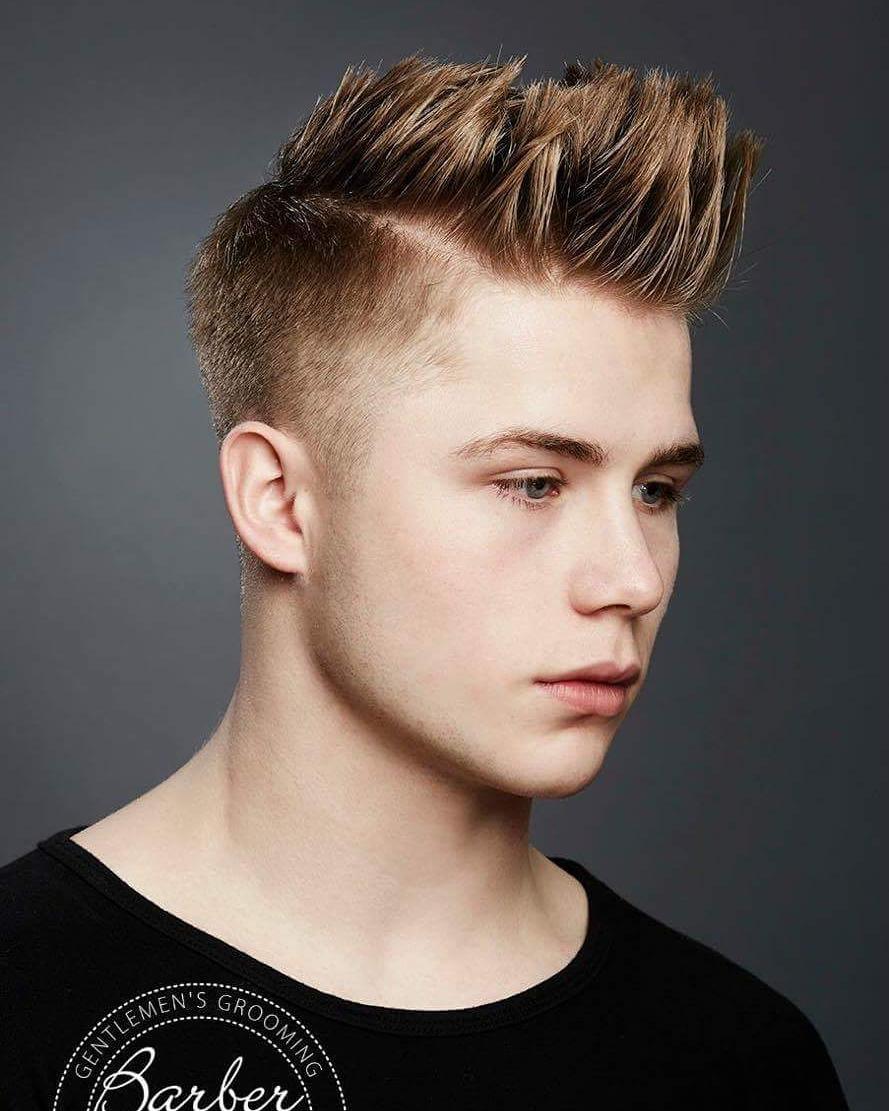 Most spiky hairstyles are cut longer on top with short sides and back. In addition to these cool spikes, hair can be worn loose, messy or slick.
5. Spiky Hair + High Fade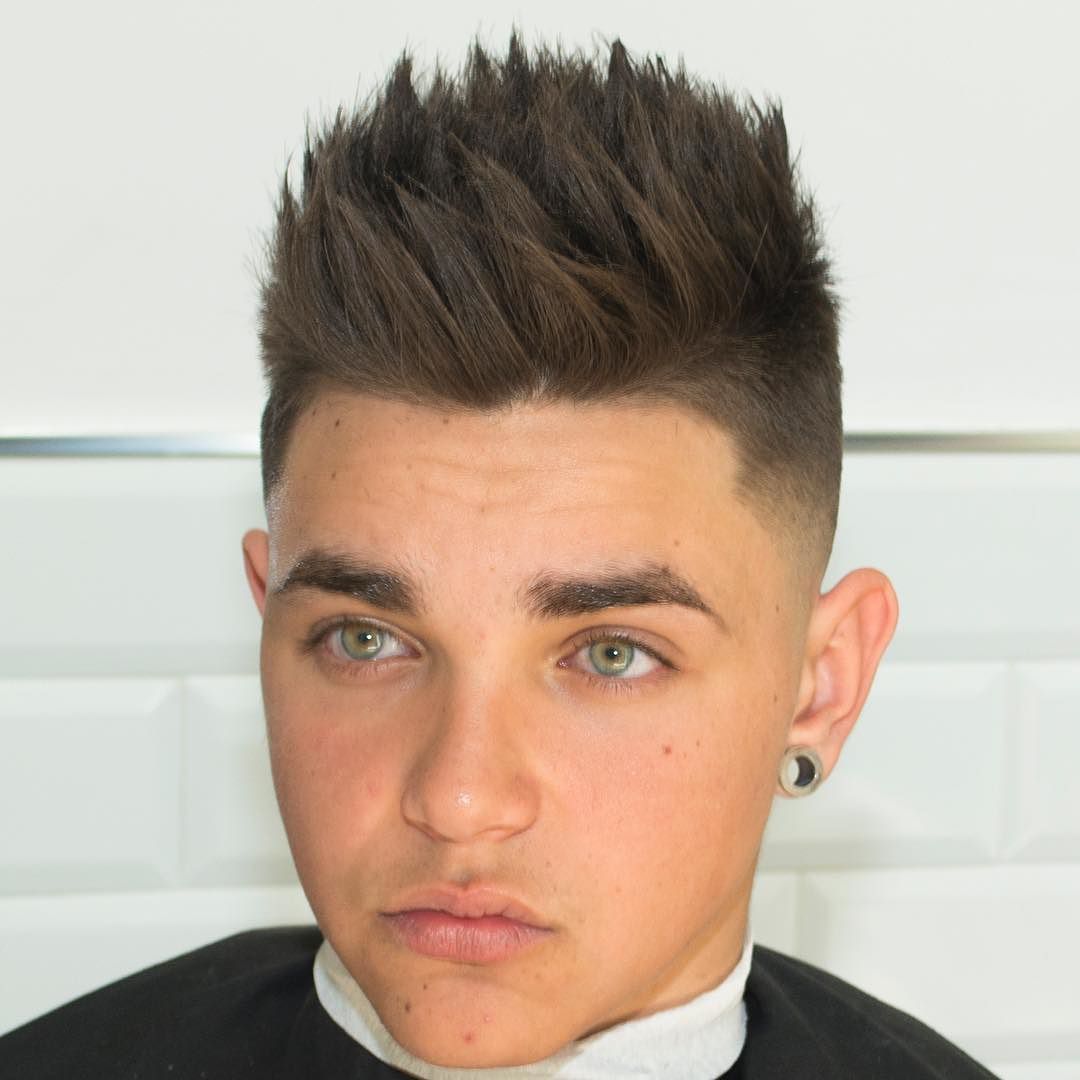 Very short hair at the sides emphasize the height of any hairstyle, especially spikes. This taper fade keeps sides ultra cropped and clean cut.
6. Short Hair + Spiky Textured Hair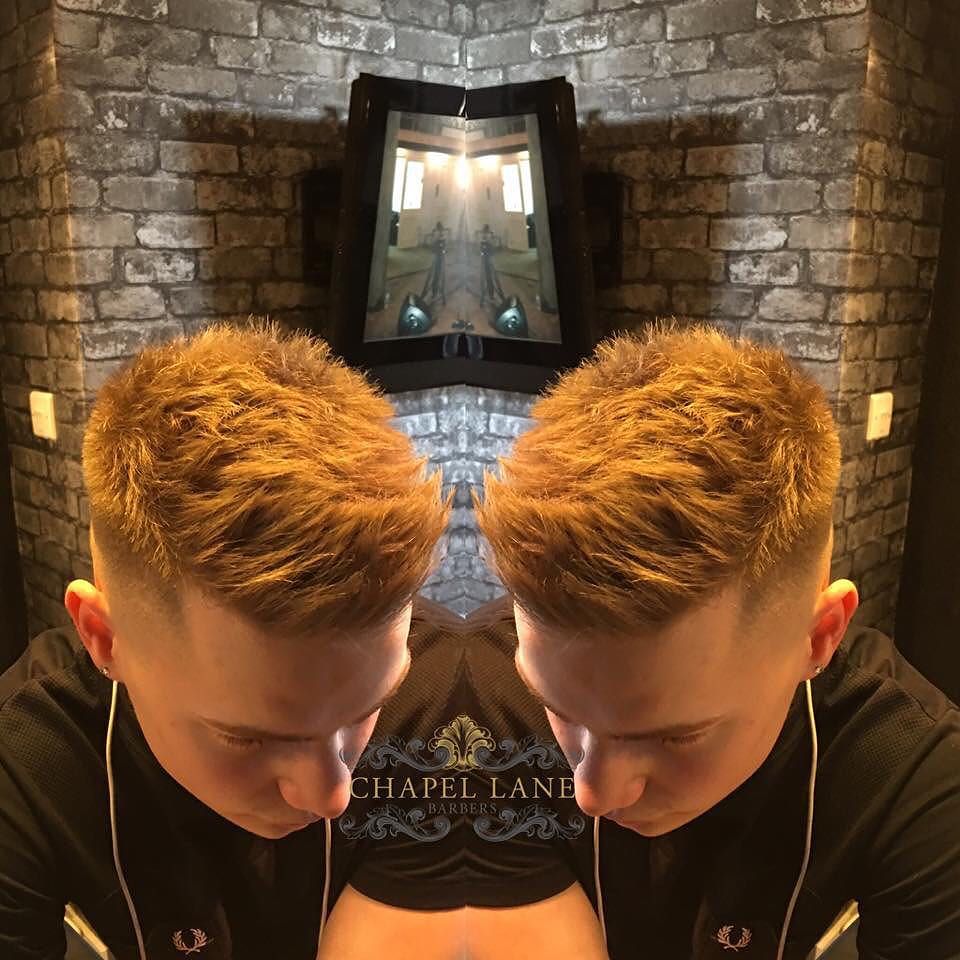 One of the cool things about spikes is they can be styled with anything longer than a buzz. This cool cut features spikey texture all over.
7. Cool Spiky Hairstyles for Coarse Hair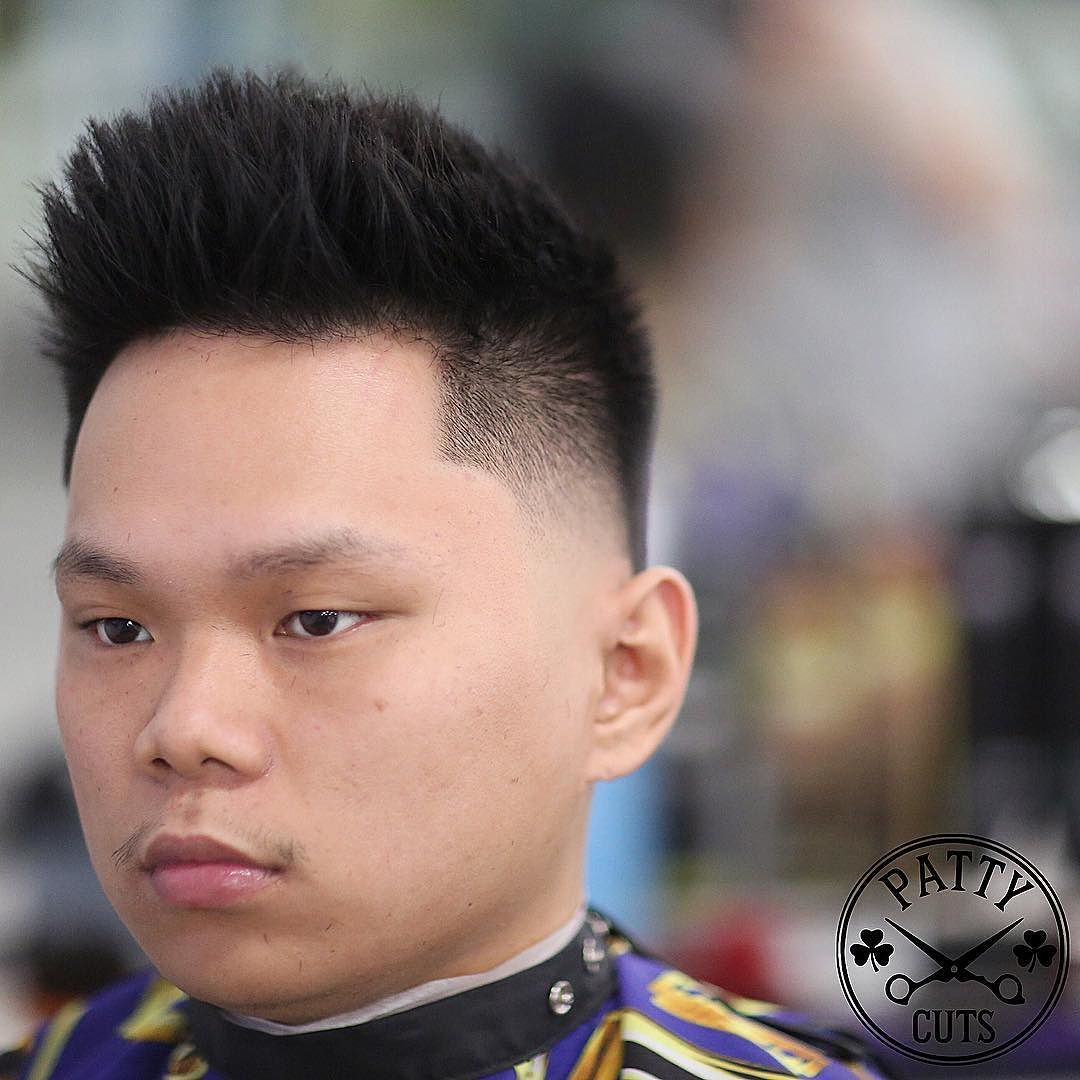 Some guys have hair that tends to stick up. Spiky styles work with this hair type, especially with the right cut like this cool look with a rounded profile and temple fade.
8. Spiky Hairstyles for Fine Hair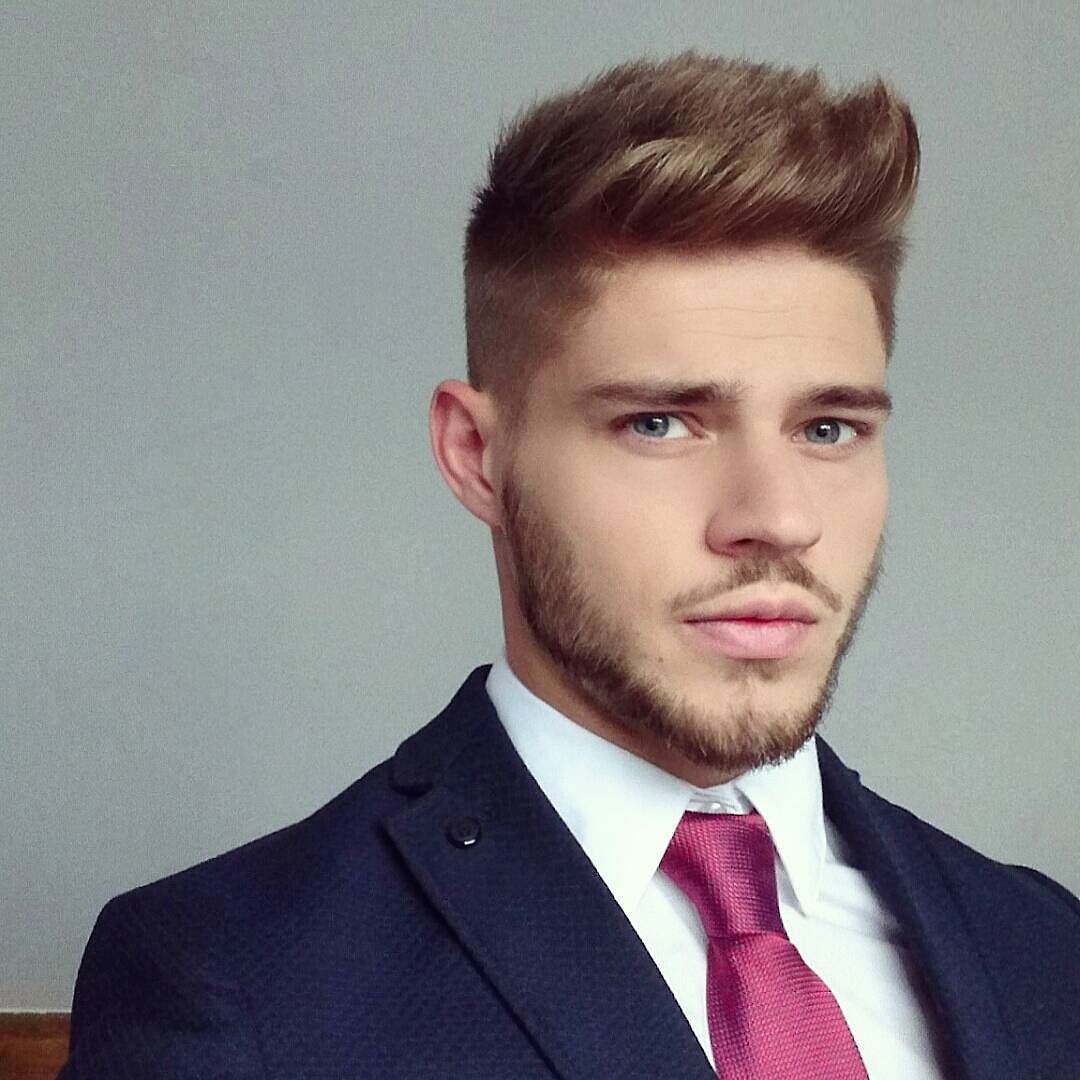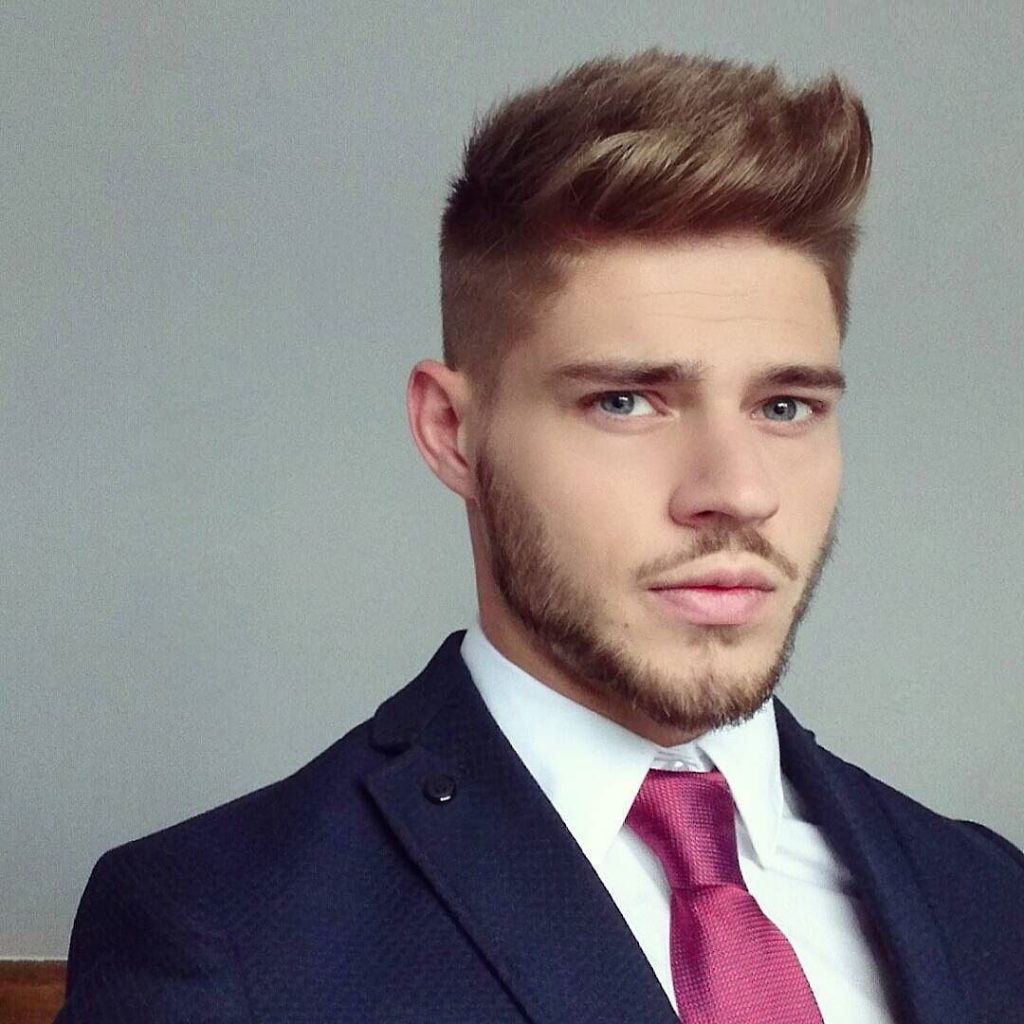 For guys looking to beef up the appearance of fine or thin hair, spikes are just the thing. Try a product like the strongest hold Gatsby Moving Rubber Hair Wax, easy to use American Crew Firm Hold Styling Gel or versatile Redken Maneuver Work Wax.
9. Long Fringe Spikes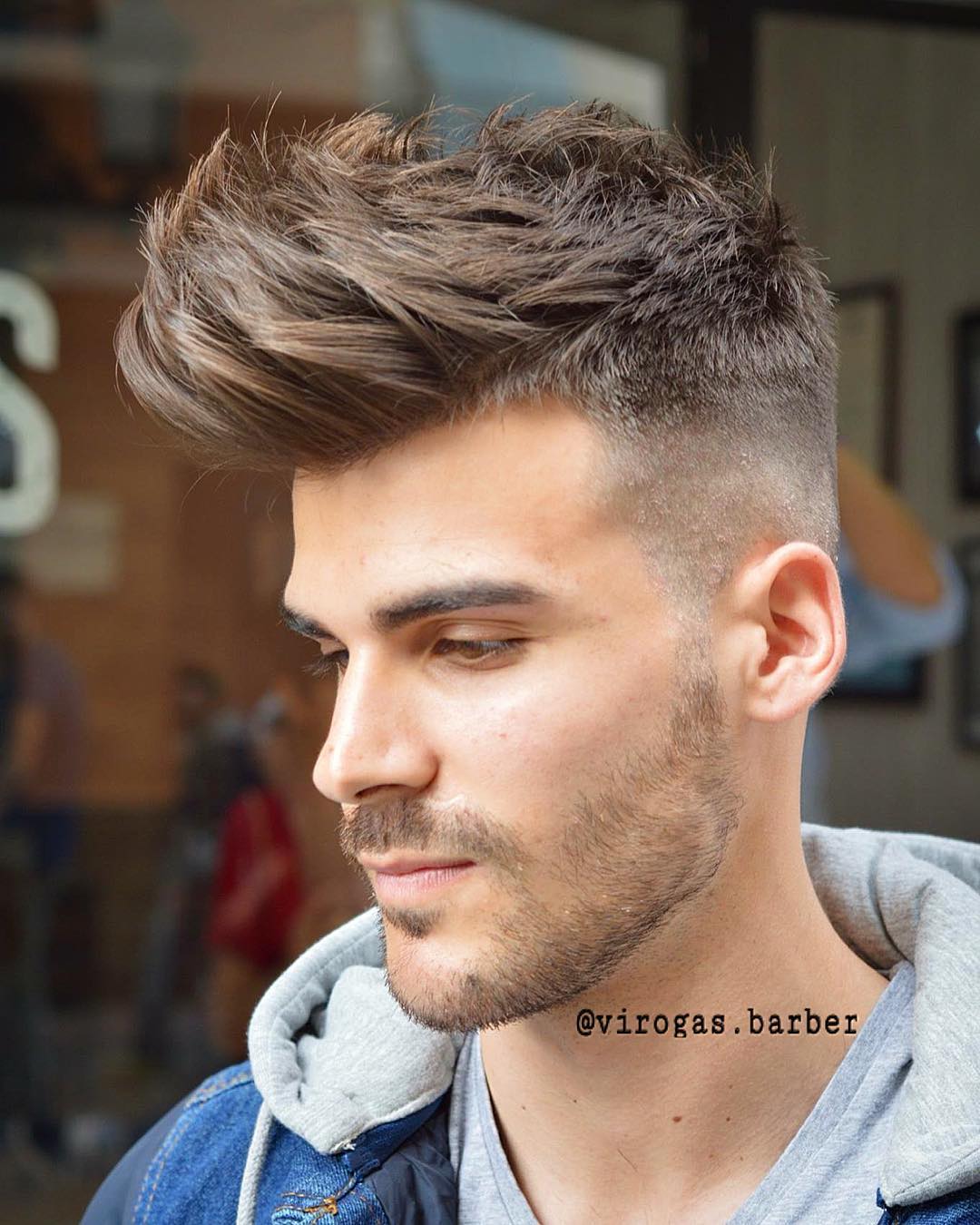 With plenty of length at the front, this versatile haircut creates dramatic spikes.
10. Longer Spikes + Skin Fade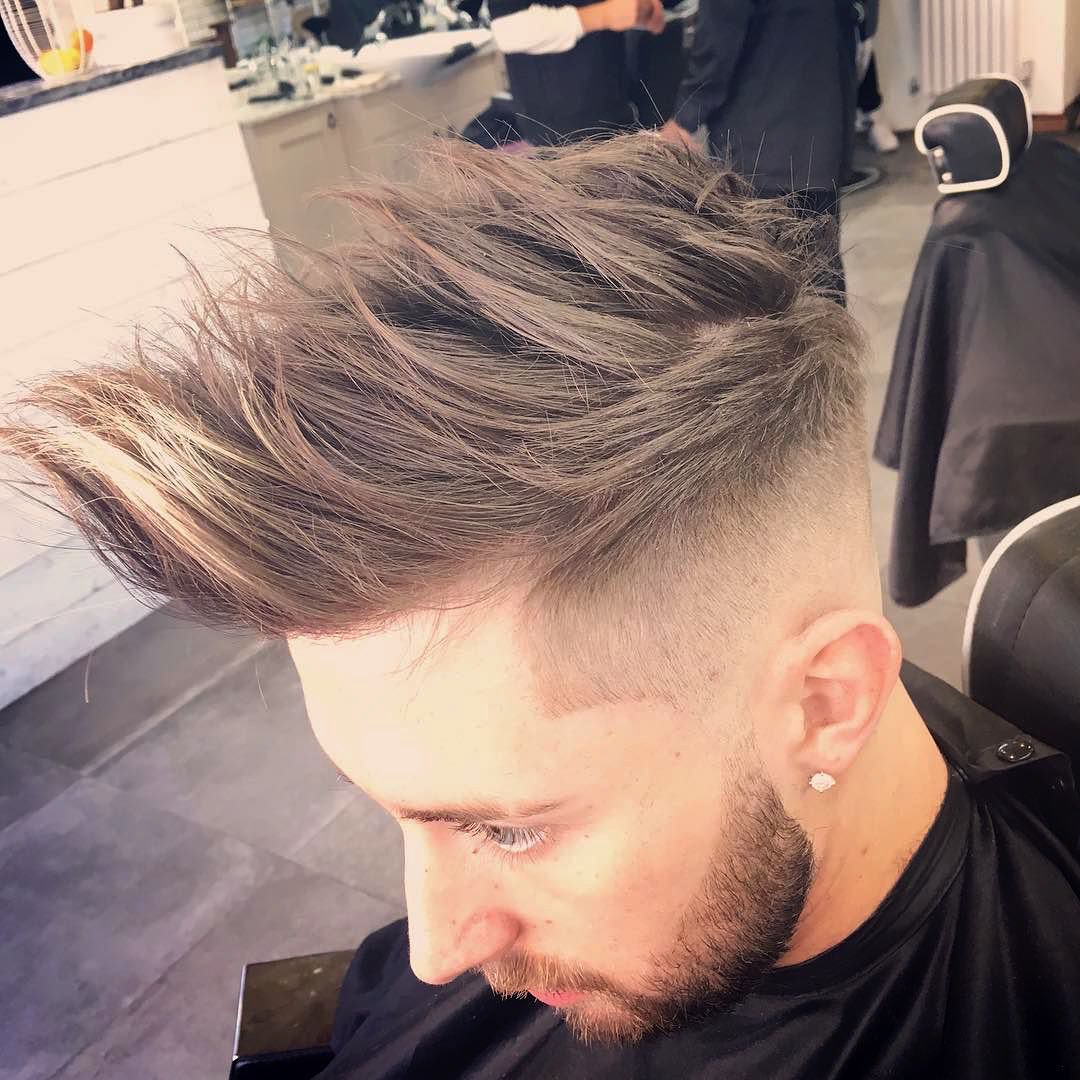 MENSPIRE Male Image & Grooming
And even more length plus a pop of color sets this gravity-defying style apart from the crowd.
11. Spiky Textured Haircut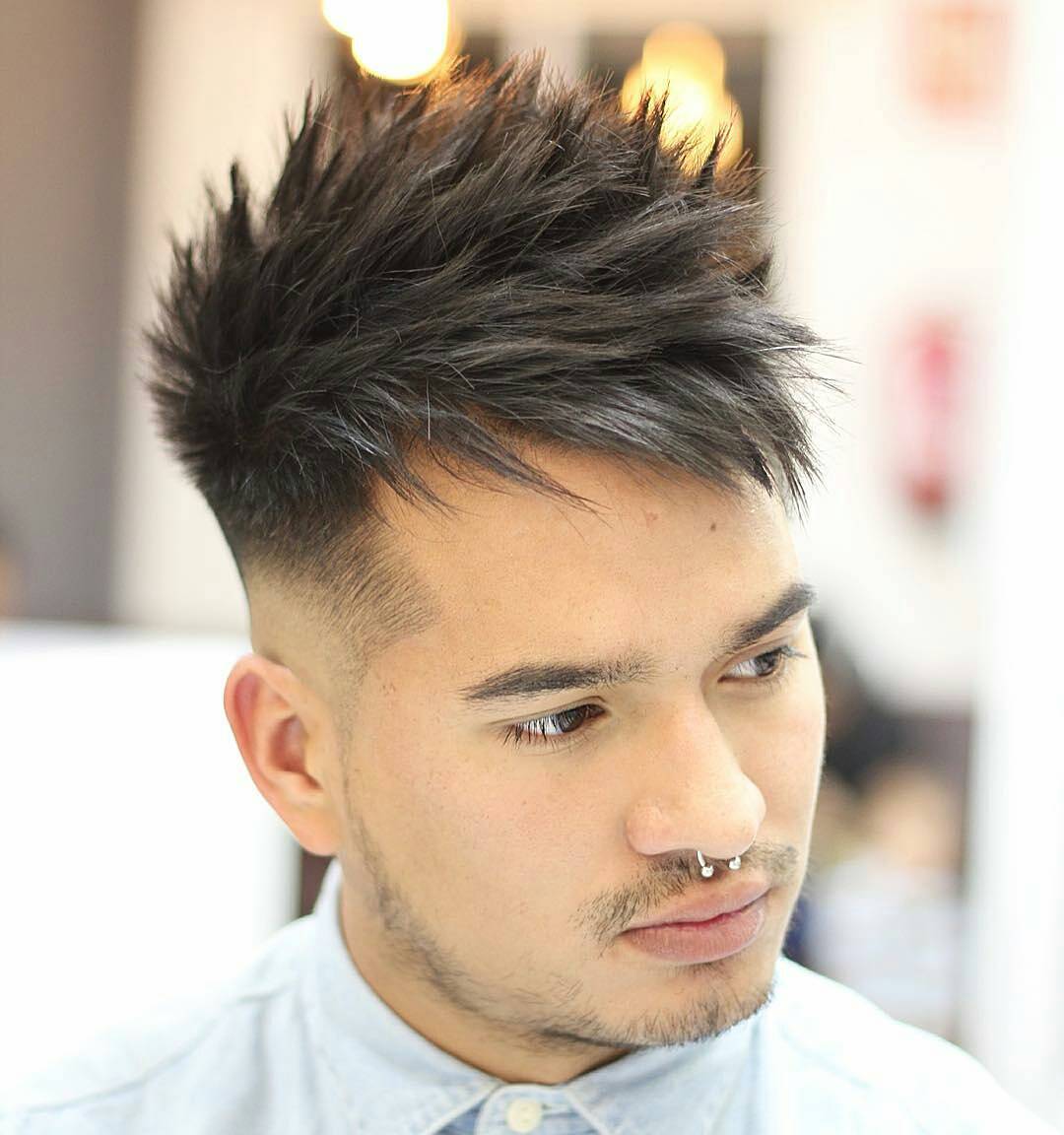 Many of the current trending hairstyles for men feature texture on top. This cool look takes those textured crops to the next level with more length and volume.
12. Messy Spiky Textures
For guys looking to take a break from the combover, style hair up instead. The tousled texture just adds to the cool factor.
13. Spiky Quiff Haircut For Men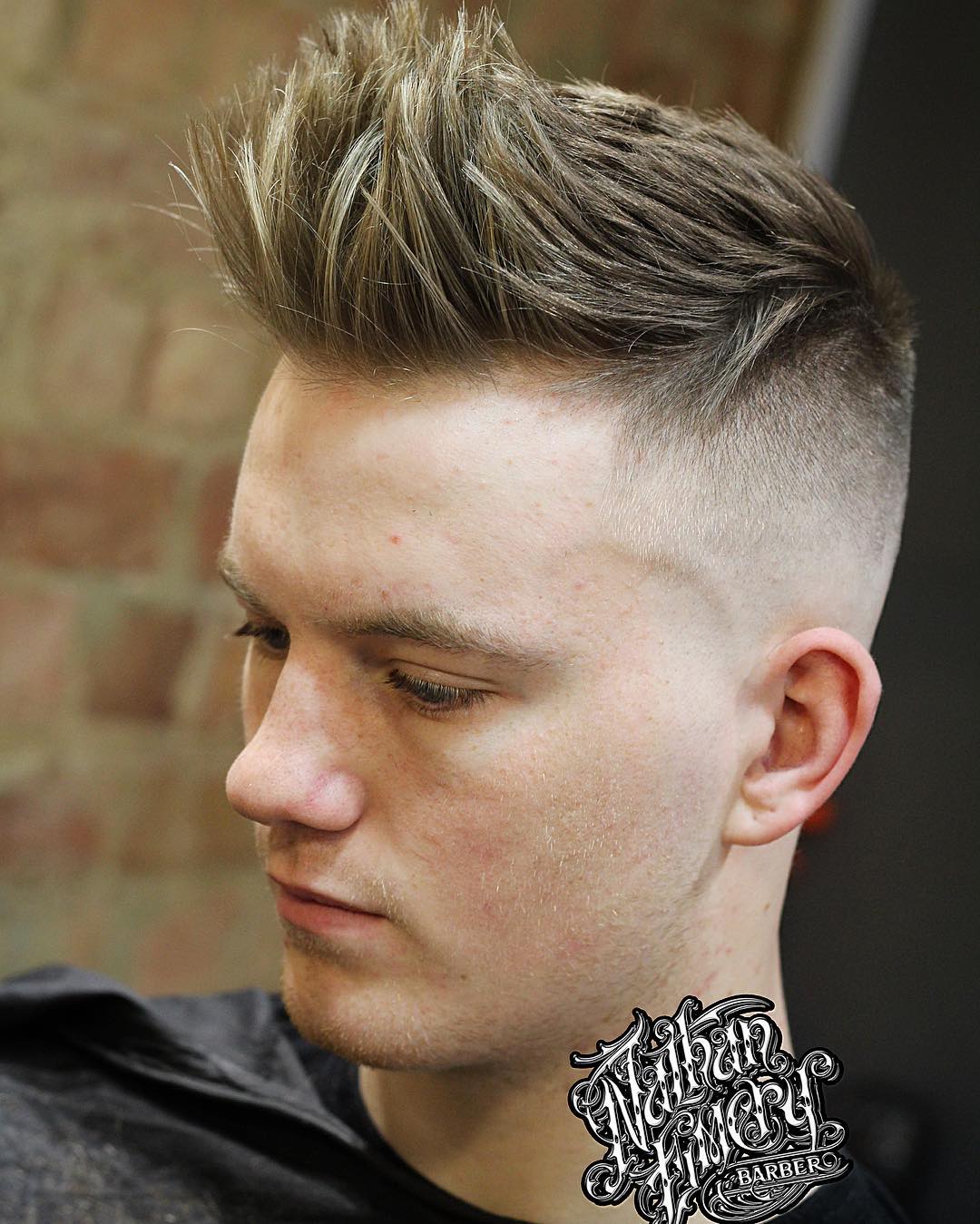 This fresh take on spiky hair works hair up just behind the hairline.
14. Wide Mohawk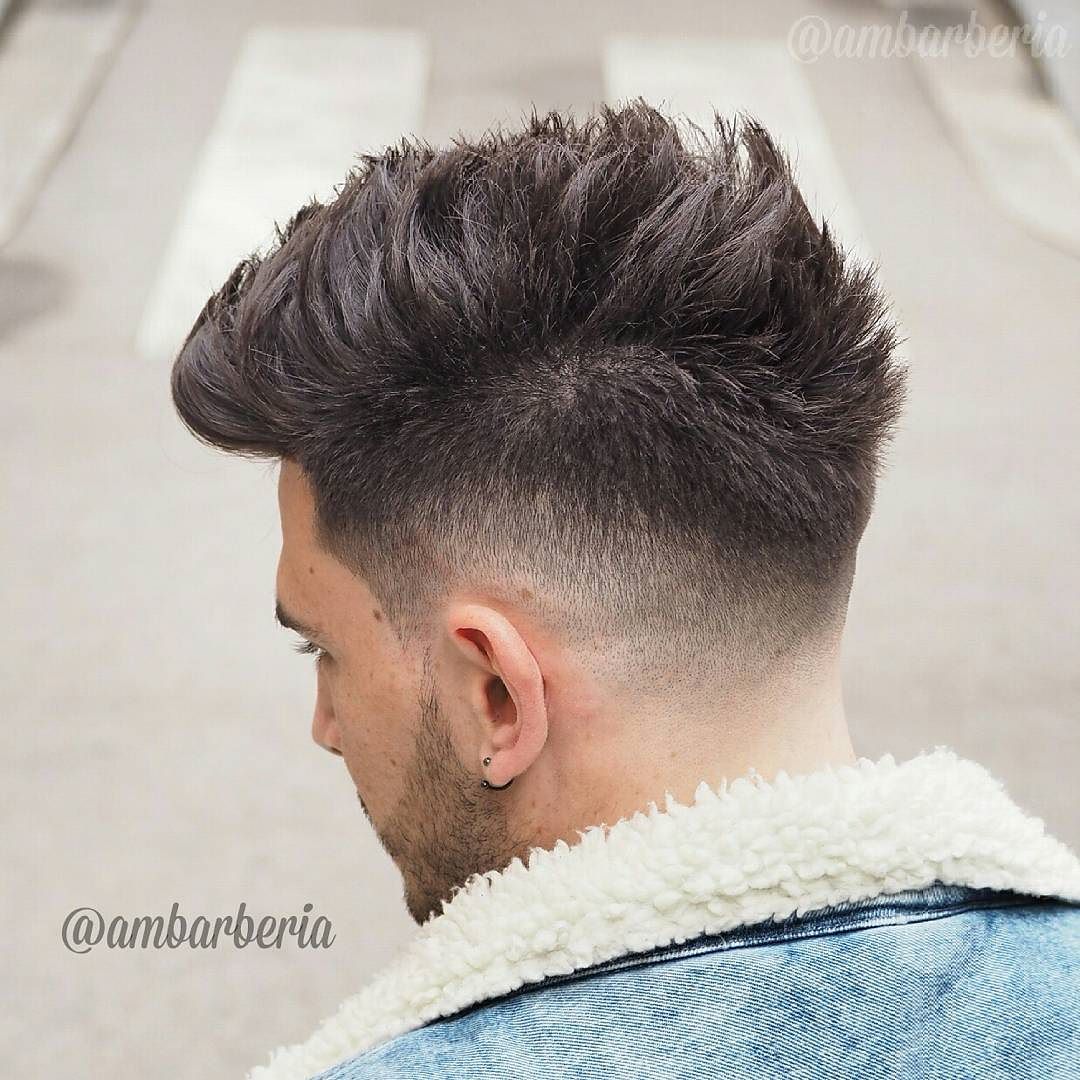 This mohawk-inspired style features hair cut in a wide strip on top and styled into textured spikes that meet in the middle.
15. Messy Spiky Hair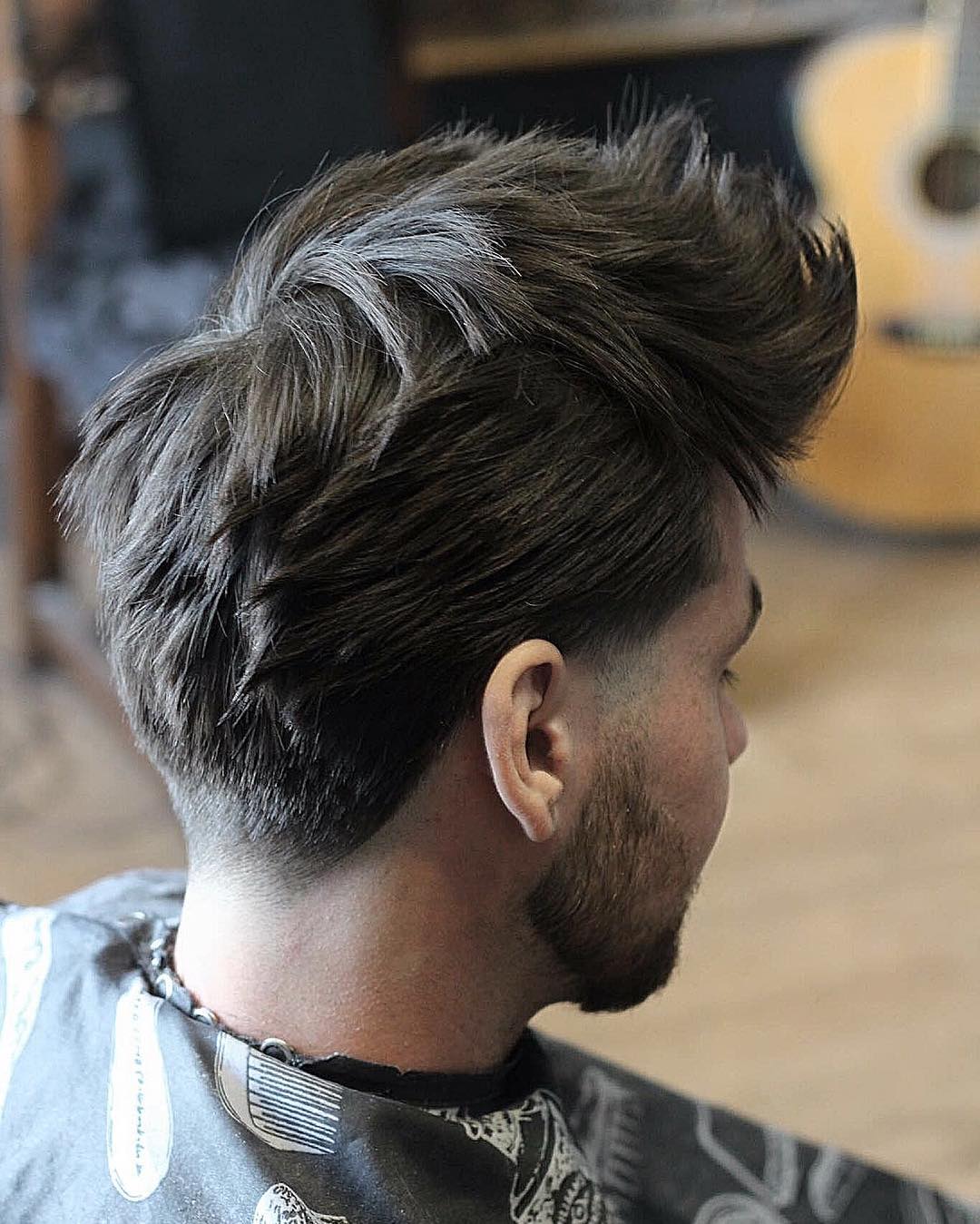 Not all spiky styles are short around the sides. This cool look features spikes along the forehead and messy texture all over.
16. Spiky Fauxhawk + Hard Part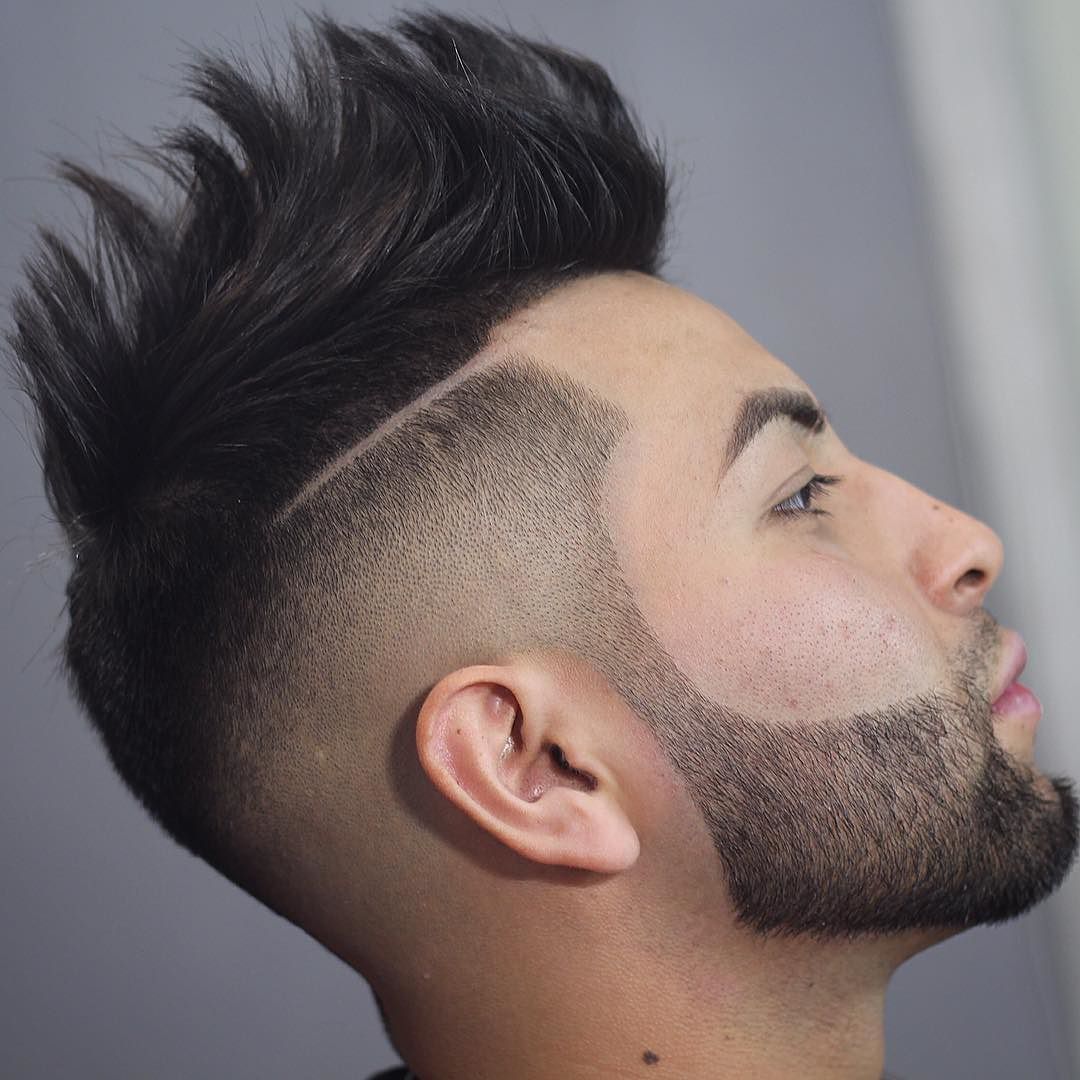 This on trend style accents spikes with a high-low fade and extended hairline.
17. High Fade + Spikes + Hair Design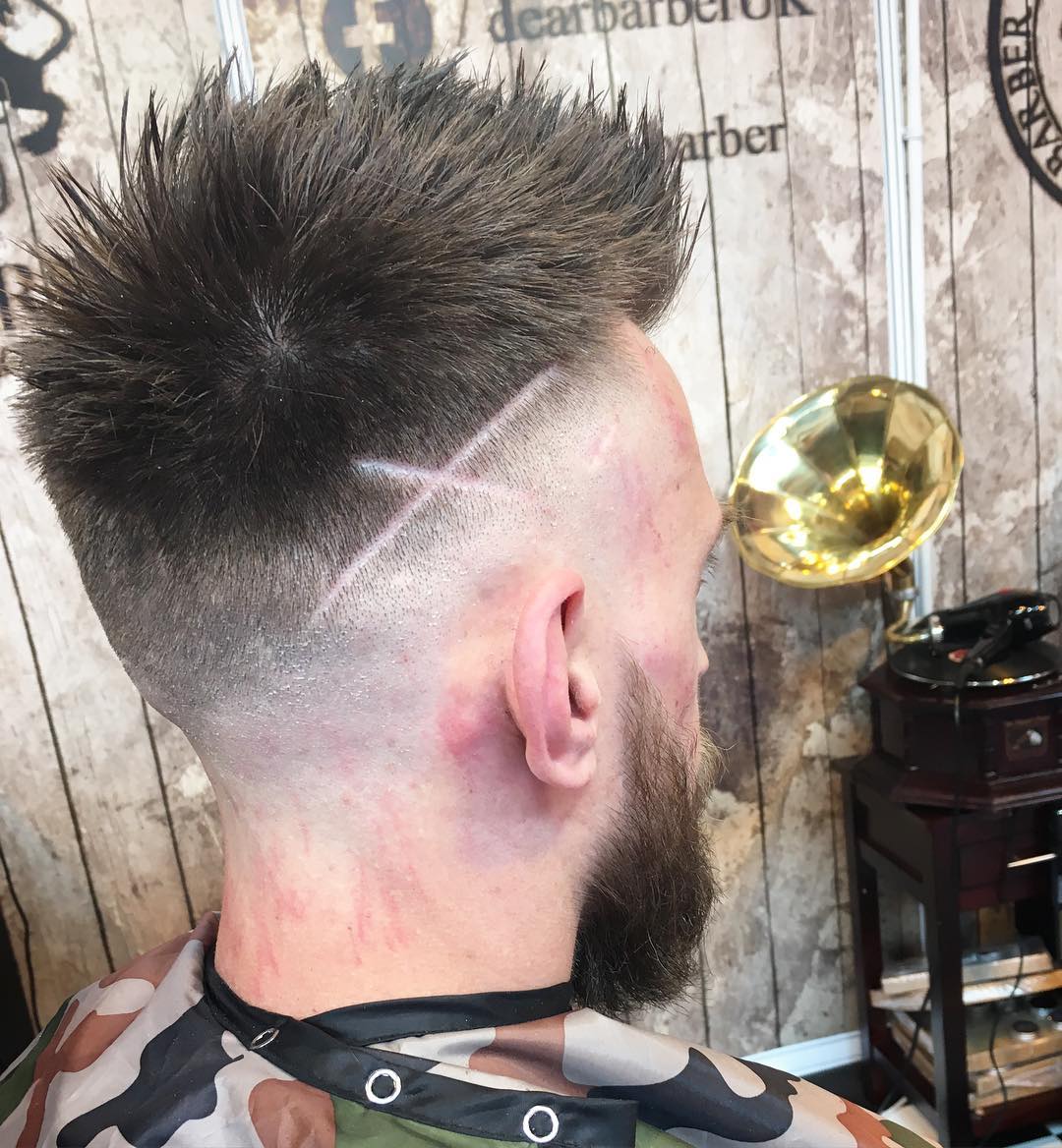 Textured spikes get boost from a skin fade with a shaved X.
This post may contain affiliate links. Please read our disclosure for more info.