Choosing the best haircuts for round faces isn't just about scoping out the latest trends. In addition to being on the forefront of fashion, barbers and stylists personalize every cut to work with your hair type and flatter your face shape. Some faces are longer, wider, more angular or rounder and there's a cut to suit every one of them by minimizing certain features while enhancing others.
A round face is characterized by full cheeks, a rounded jaw and can be nearly equal in width and height. This face shape tends to lack angular features and prominent lines. Plenty of men have round faces, more often due to genetics than being overweight.
There are lots of styles that flatter guys with round faces. Number one is to keep the sides short to avoid adding any additional broadness. To balance out width, hairstyles can add height to elongate the face. A side part adds asymmetry and a flattering focal point. Another option is some angled fringe to alter that round shape.
In general, stay away from fringe cut straight across the forehead, which add width to the face. If you like facial hair, go for it. A beard with some length to it can elongate a round face but some sweet stubble looks great too.
There are three simple features to the best hairstyles for men with round faces: short sides, a side part and height or angled fringe. With even two out of the three, your profile will appear longer, leaner and more angular. Talk to your stylist or barber to get just the right style for your face shape and hair type too.
Check out these pictures for the best hairstyles for round faces for men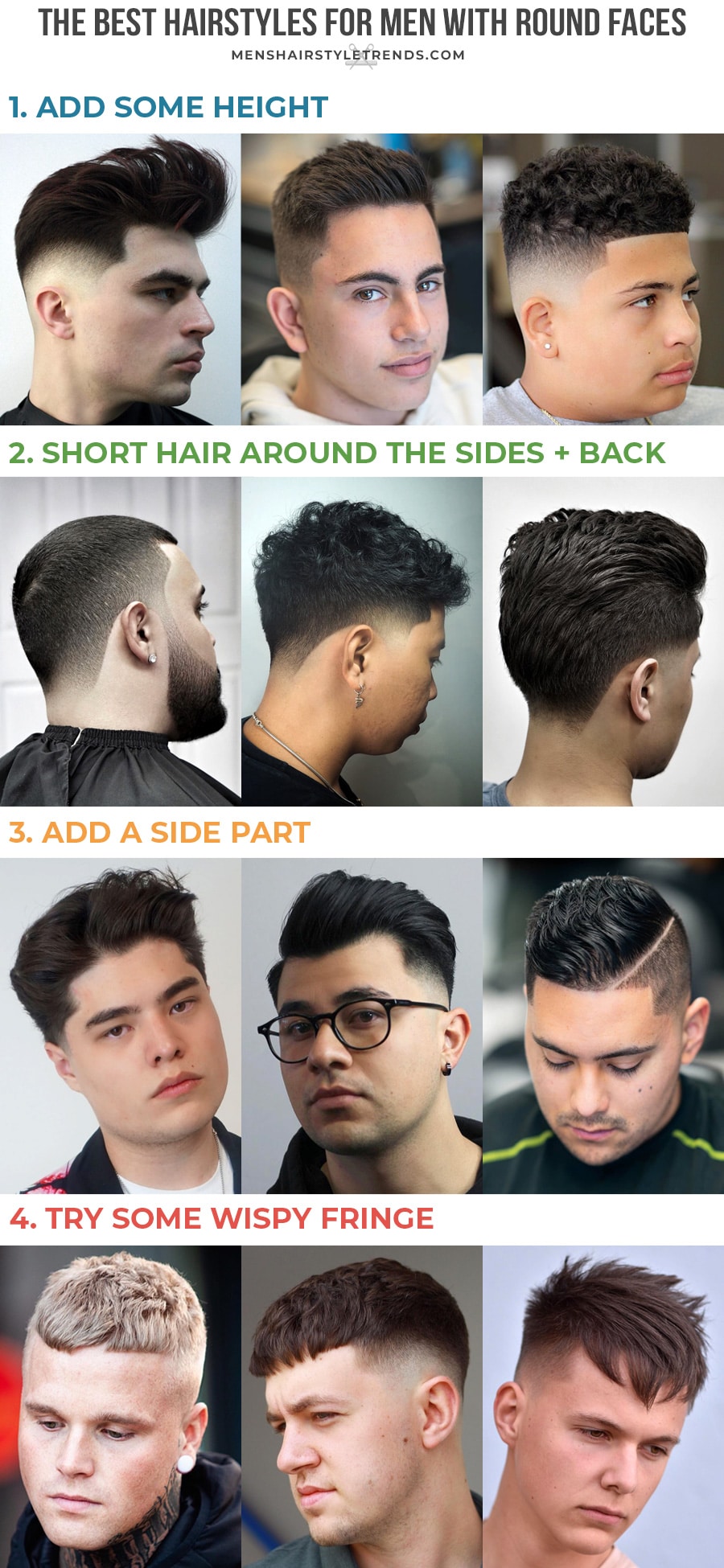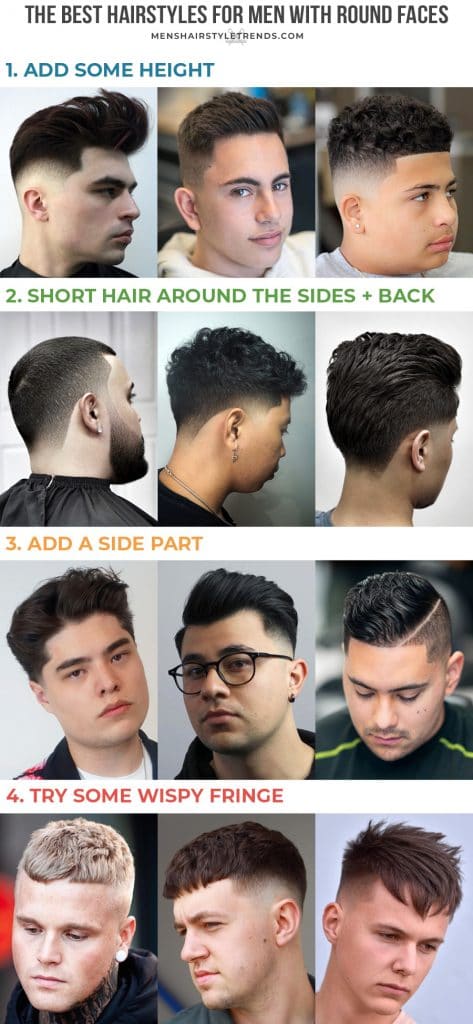 1. Height
A hairstyle with volume on top gives the appearance of a longer face and therefore narrower cheeks. Anything goes including slick hair, pompadours, spikes, curls or anything else you can think of.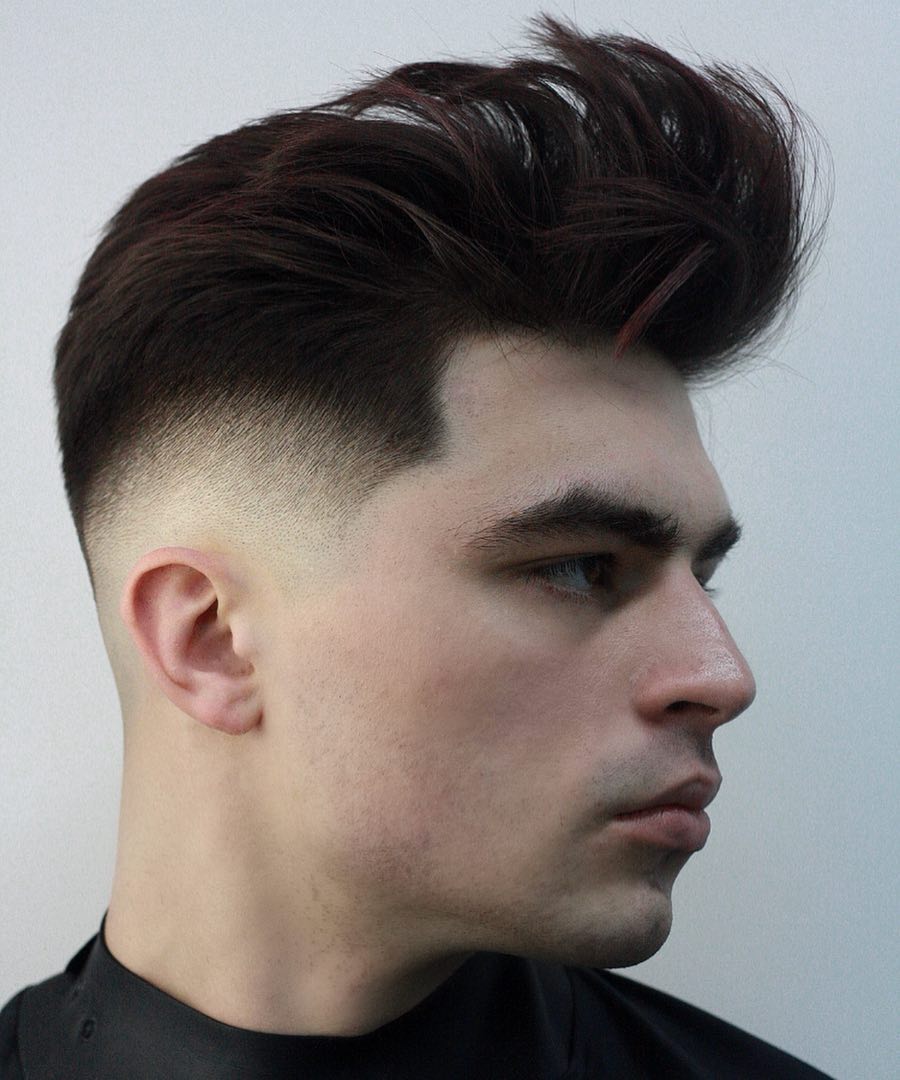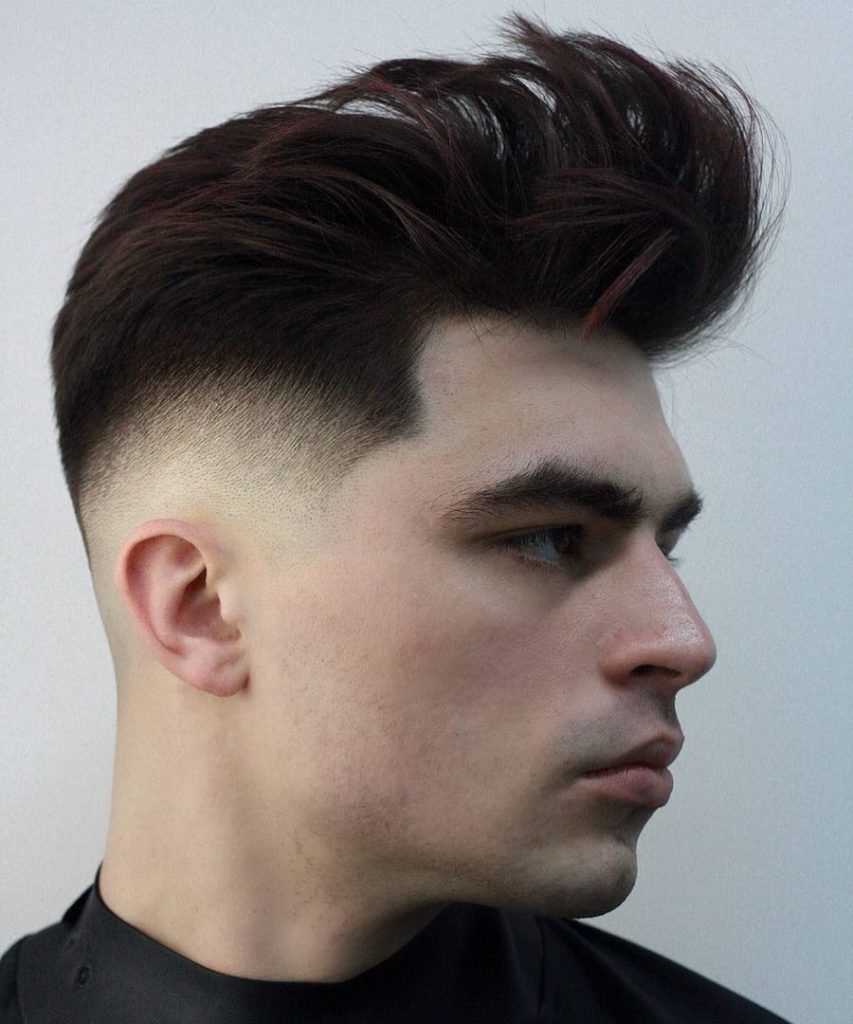 The pomp fade is one of the most popular and enduring hairstyles for men because it looks great on everyone. There are many ways to wear this hairstyle, with a retro clean cut finish or this modern messy styling. Any type of fade around the sides and back works but this mid drop skin fade is very good.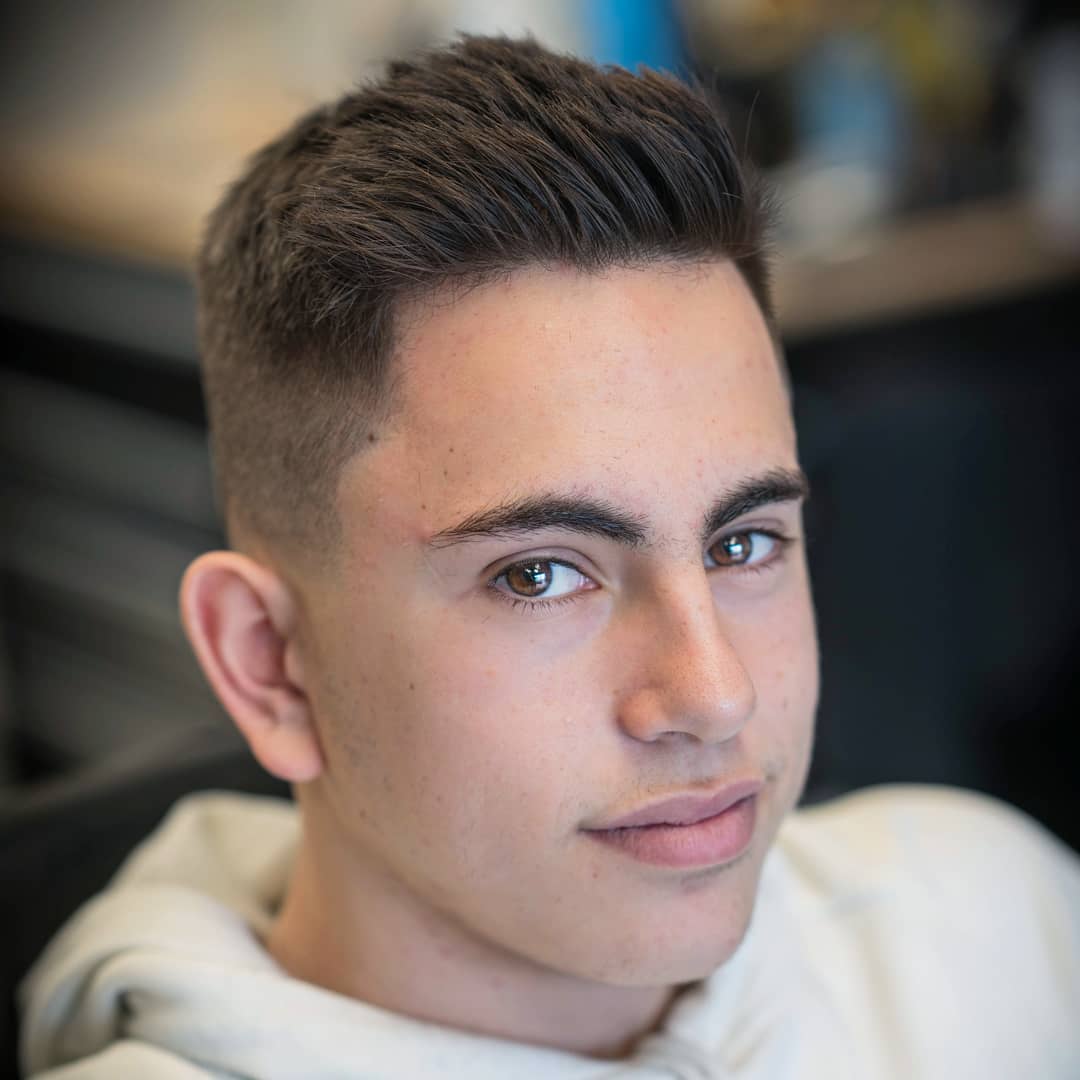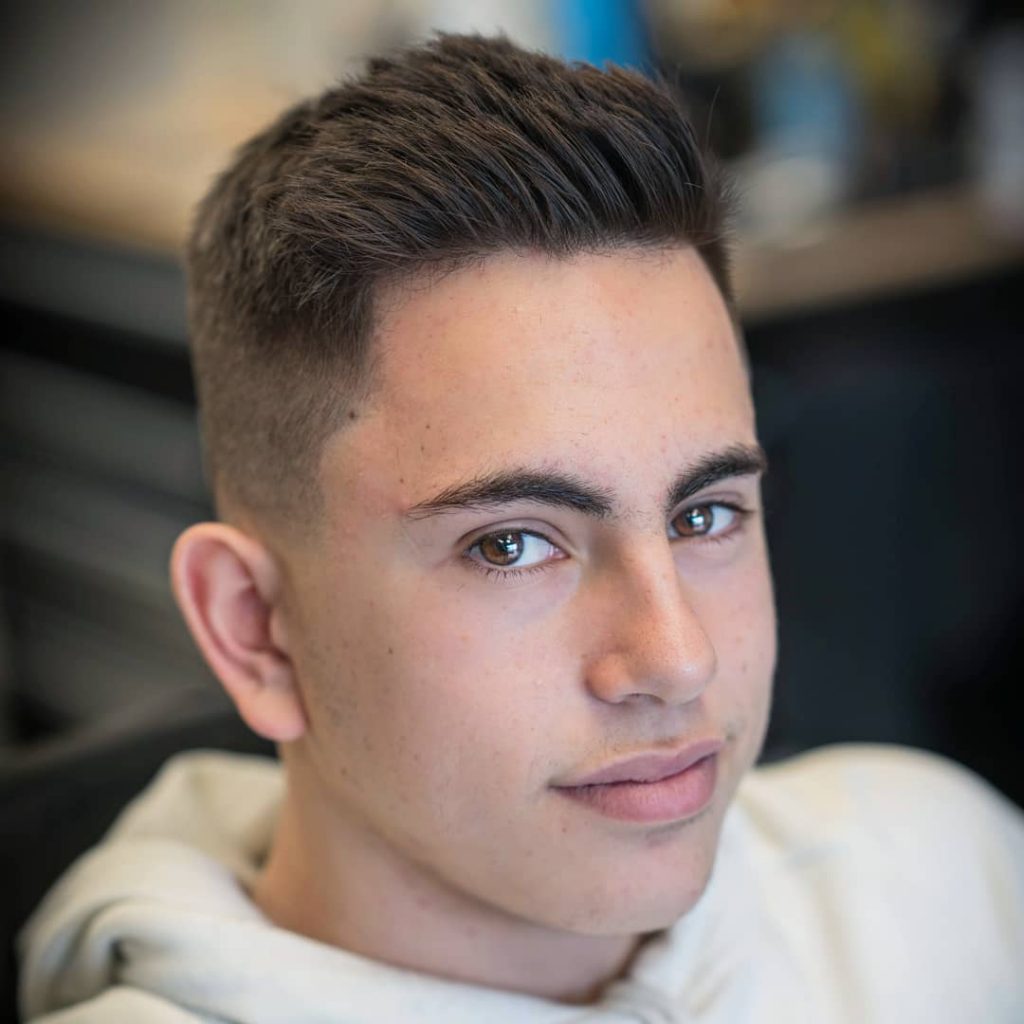 Spiky hair is another men's hairstyle that looks great on everyone. Textured spikes are a popular look right now but they can also be worn messy, short, like above, or in a faux hawk.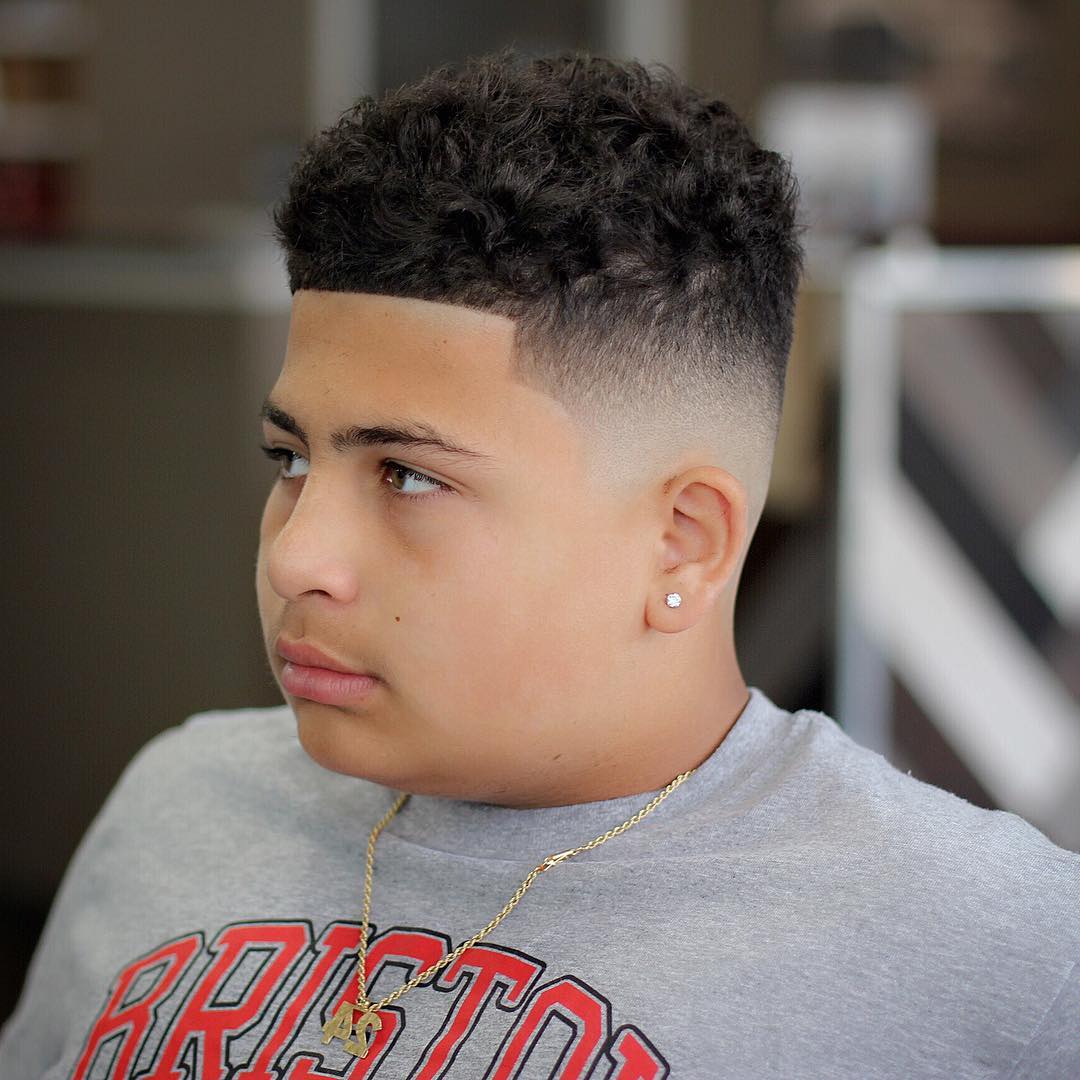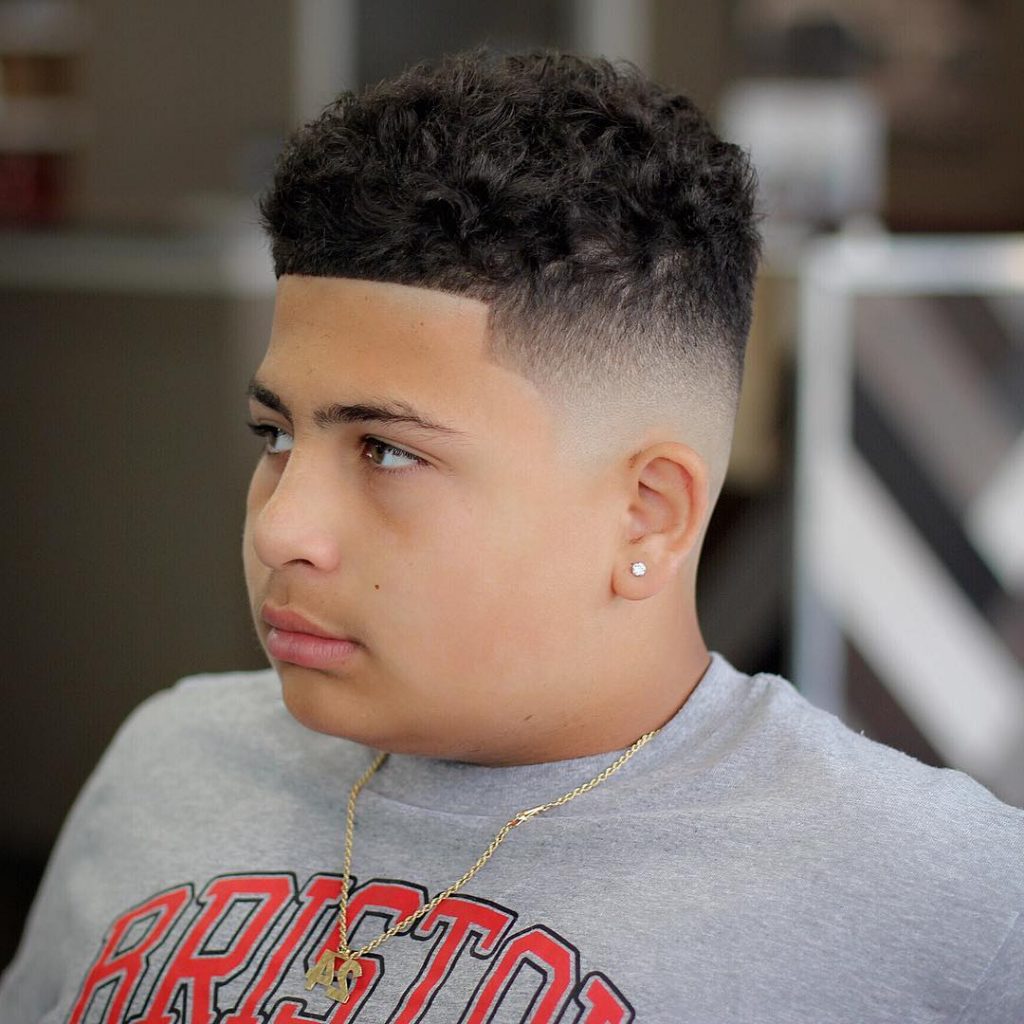 Another current hair trend that suits guys with wide cheeks or round faces is curly hair. Wearing curls longer is a hot look right now as is that volume and texture. Be sure to keep the sides and back short. More on that below.
2. Short Sides
The easiest way to make a round or wide face appear more slender is keeping the sides cut short. The short sides, long top haircut is a classic men's haircut that continues to be on trend.
Hair can be cut short with a taper haircut or any type of fade. Fades can be high, medium or low but the key is not adding any additional width. The men's undercut is one of the ideal styles for men with round faces. The shaved sides add zero thickness and enhance the appearance of both height and fullness on the top.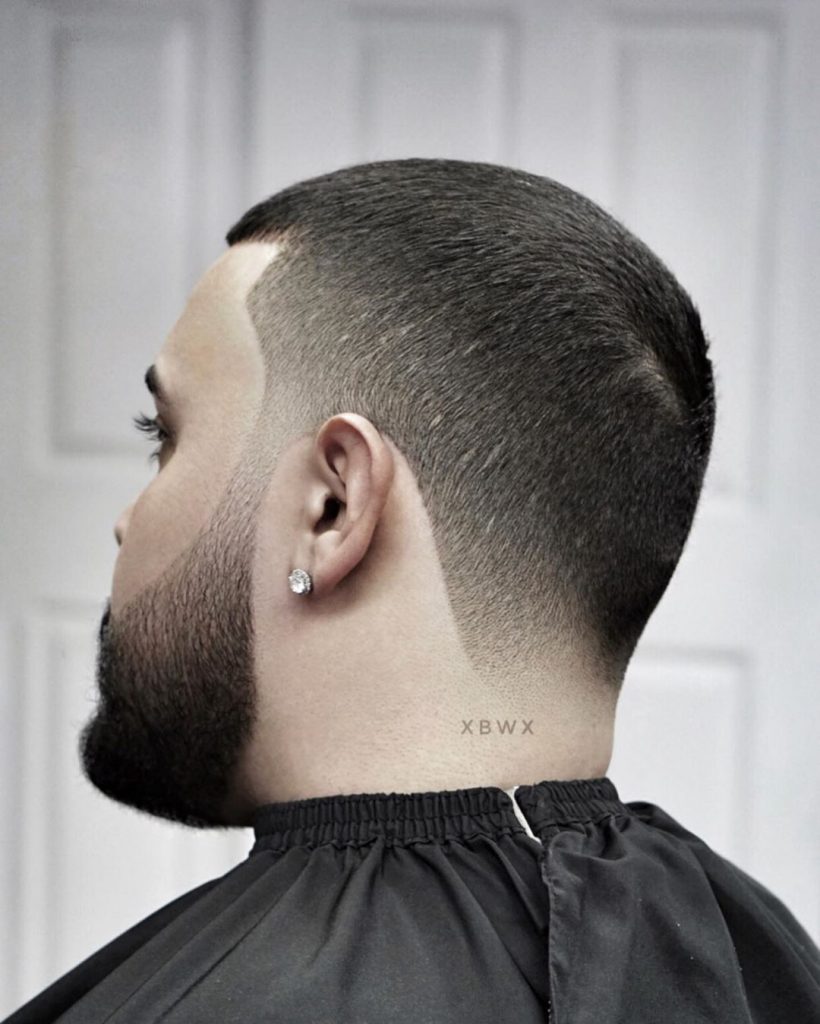 This ultra-short haircut is more complex than it first appears. This look combines a line up, buzzcut and low fade. The beard is great but not required. This shaved haircut is popular with many men but is also a flattering cut for men with round faces.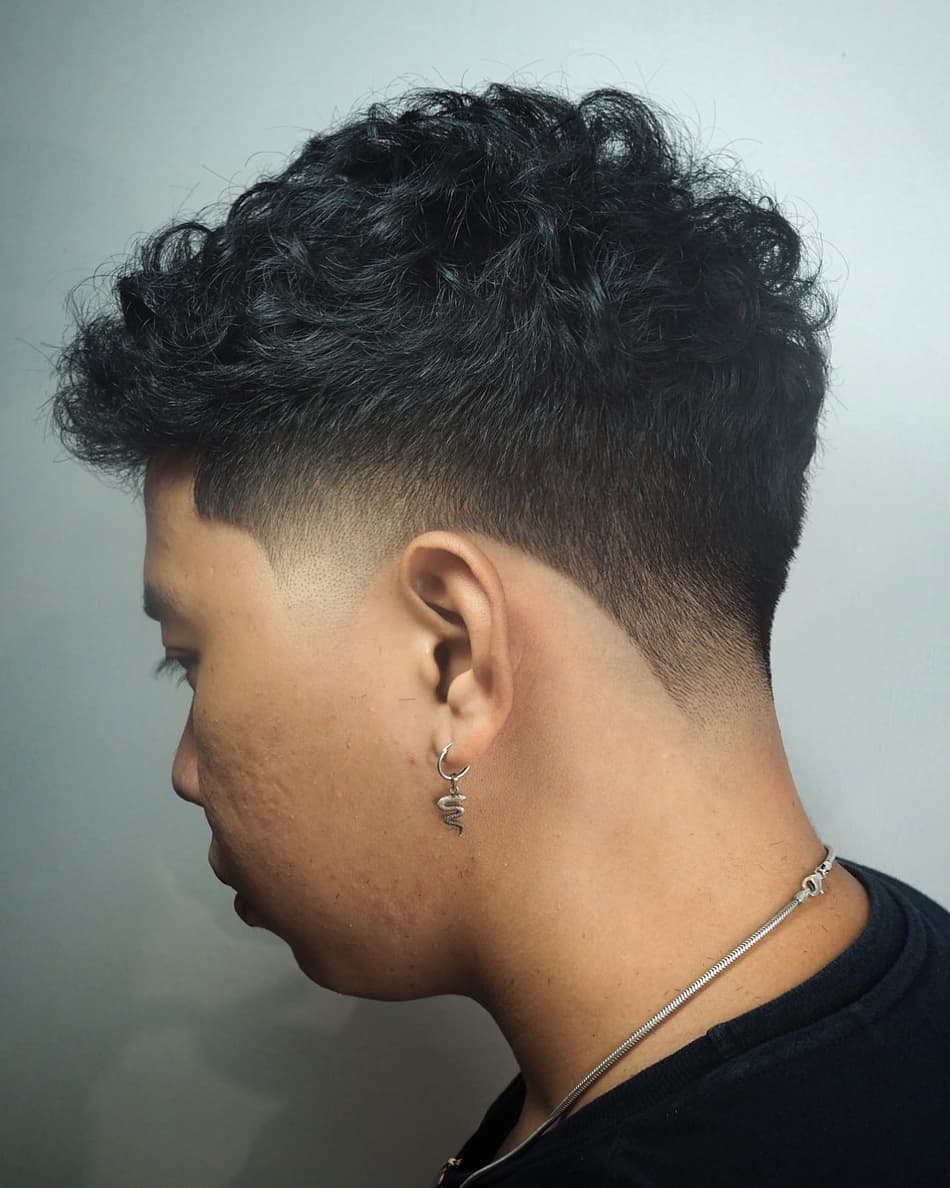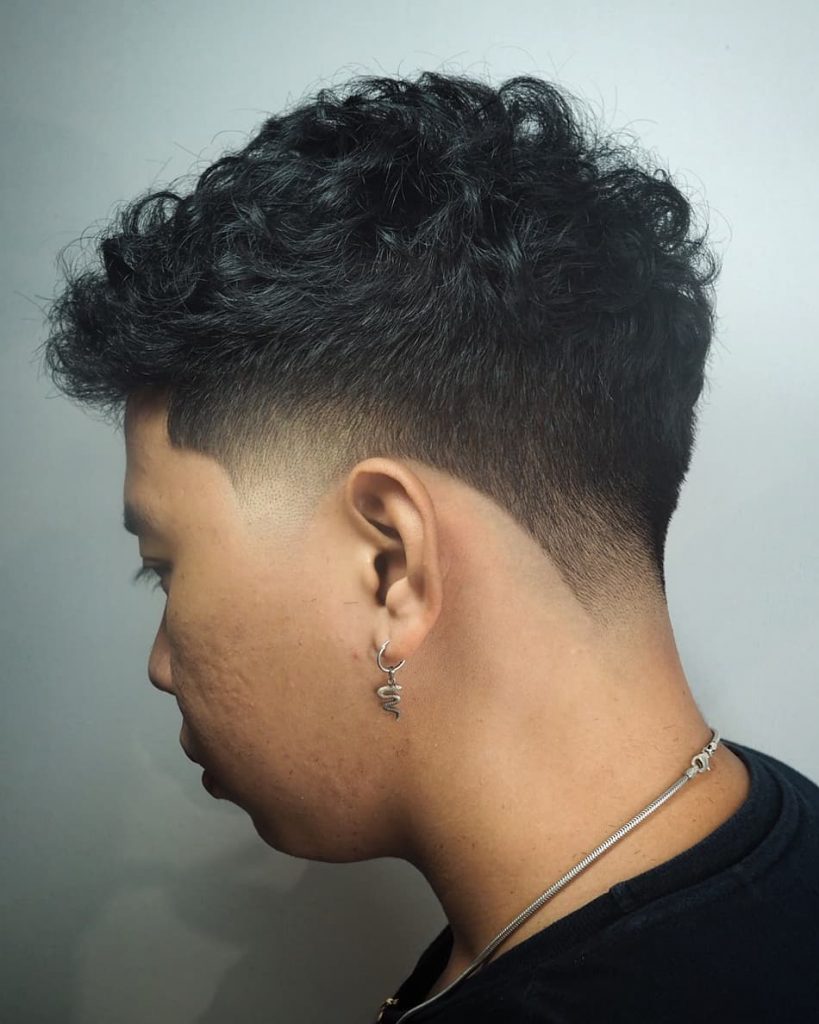 You don't have to remove a lot of hair to keep the sides short. This low fade focuses on the temples concentrates length on the top and back. Curly texture also adds some height.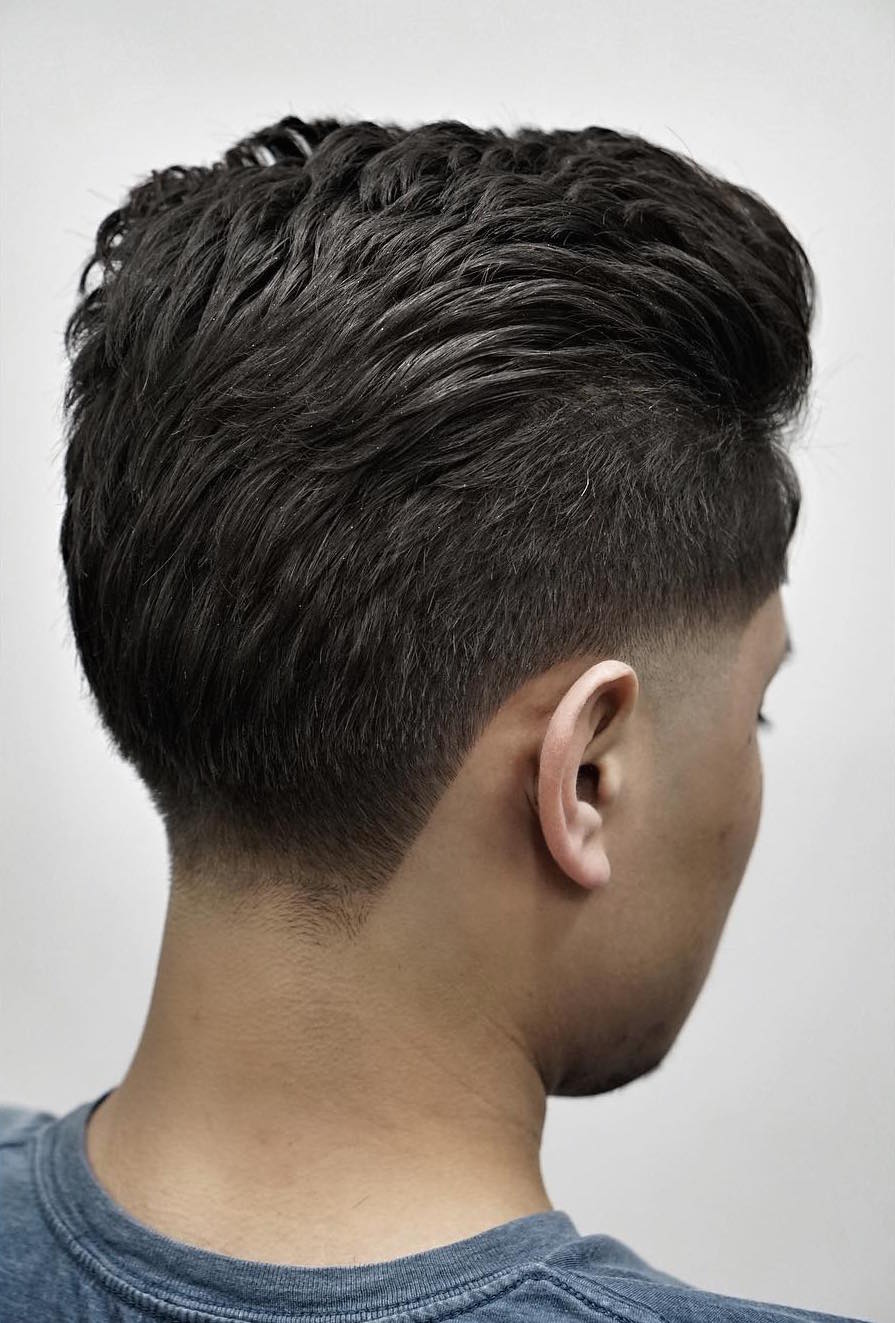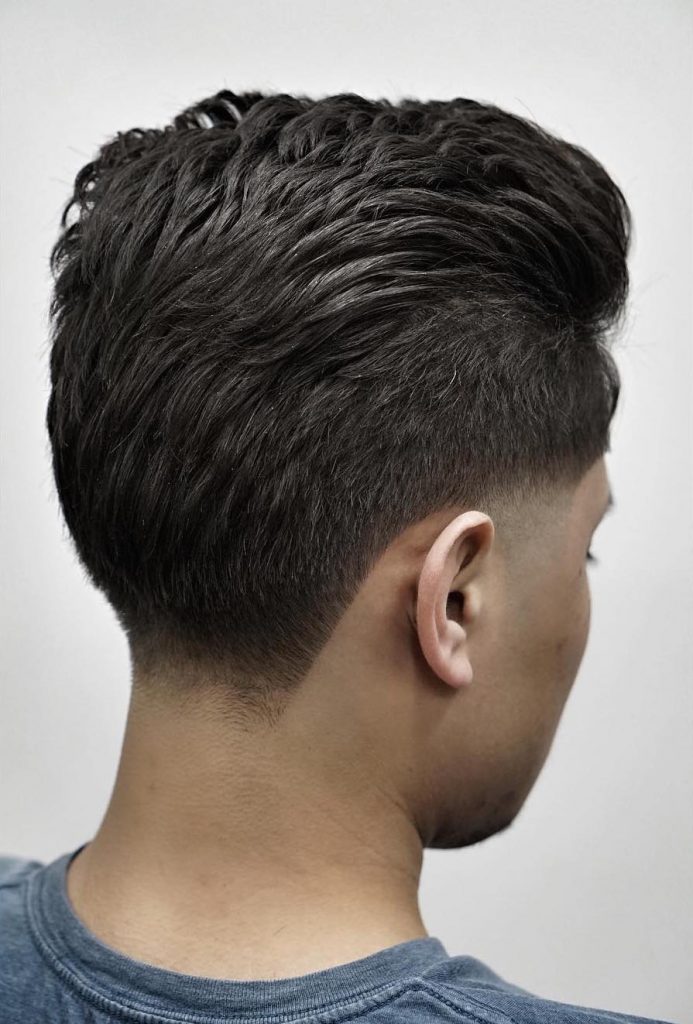 Short sides don't have to be shaved. This taper haircut is a great option for highlighting thick hair while flattering round faces. A quick fade at the neckline and sideburns clean up those edges. The swept back style with plenty of texture is on point.
3. Side Part
A side part introduces asymmetry that contrasts round faces. The part can be anywhere off to one side as well as styled with a comb or shaved. Depending on the haircut and hairstyle, changing the side of your part can add extra volume to your look because the hair was trained to lie in the opposite direction. Here are a few cool ways to wear a side part.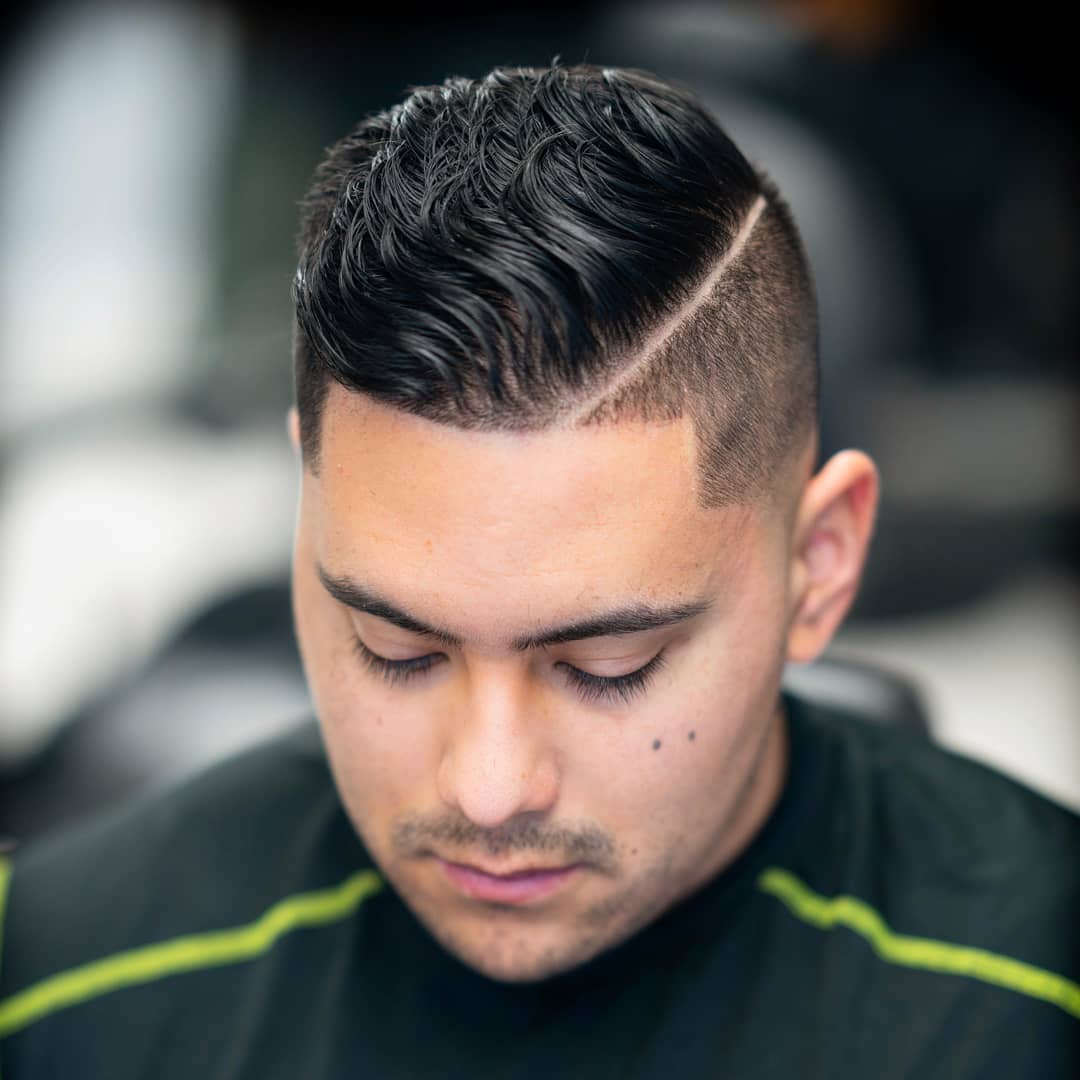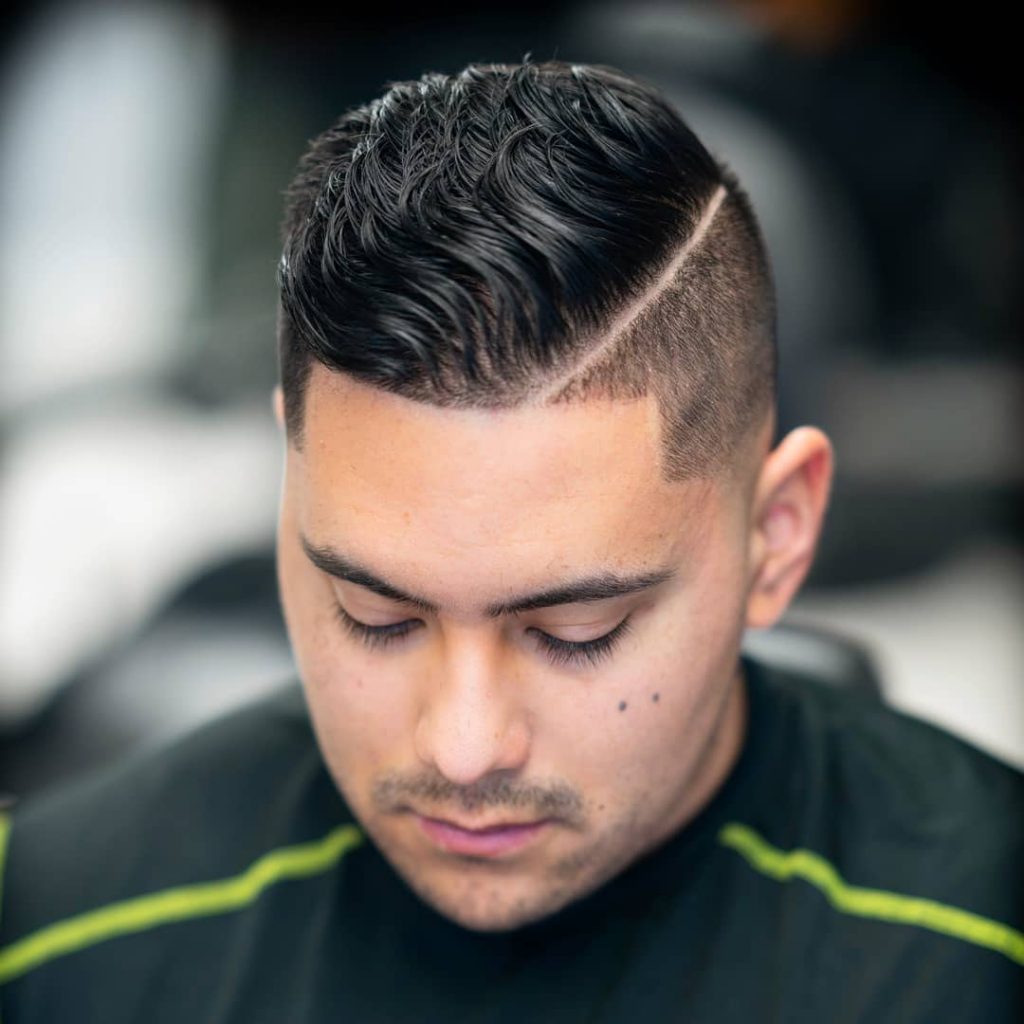 The combover fade is another popular haircut that evolves instead of going out of style. This cool cut features an undercut all the way up to a hard part. Hair on top has some natural wave and is styled on the diagonal.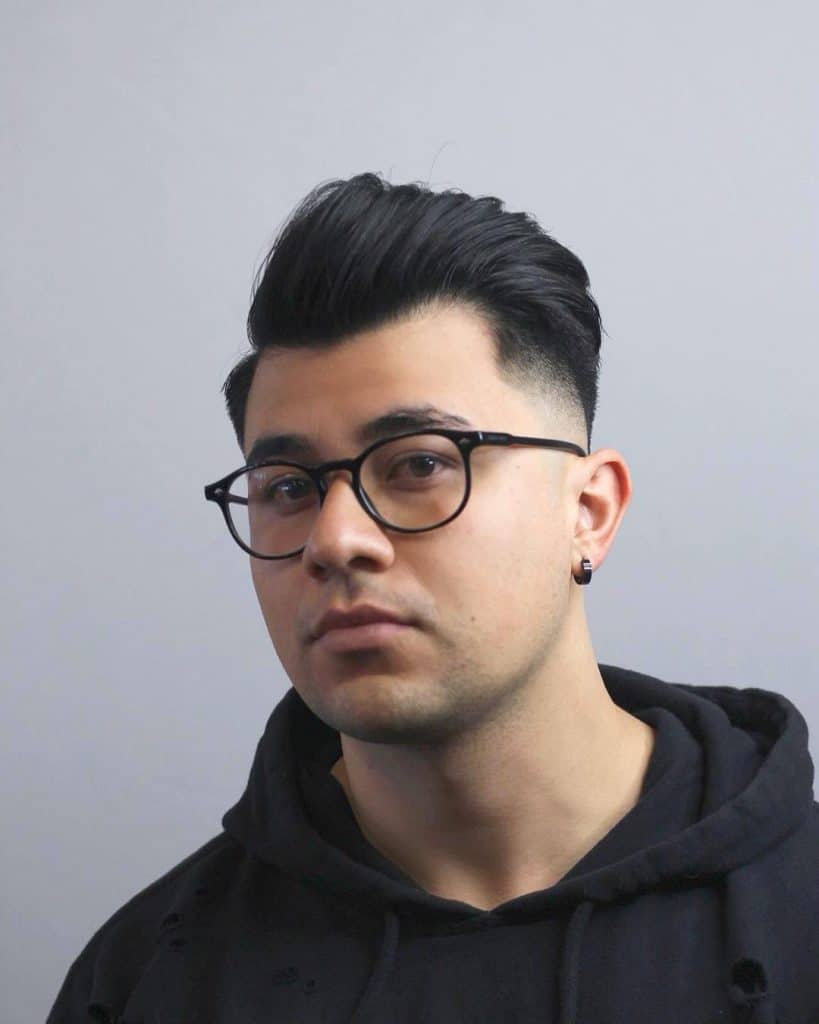 A lot of these hairstyles combine multiple elements that work for guys with round faces. This pompadour and fade would work alone but the deep side part adds a modern finish and cool angle.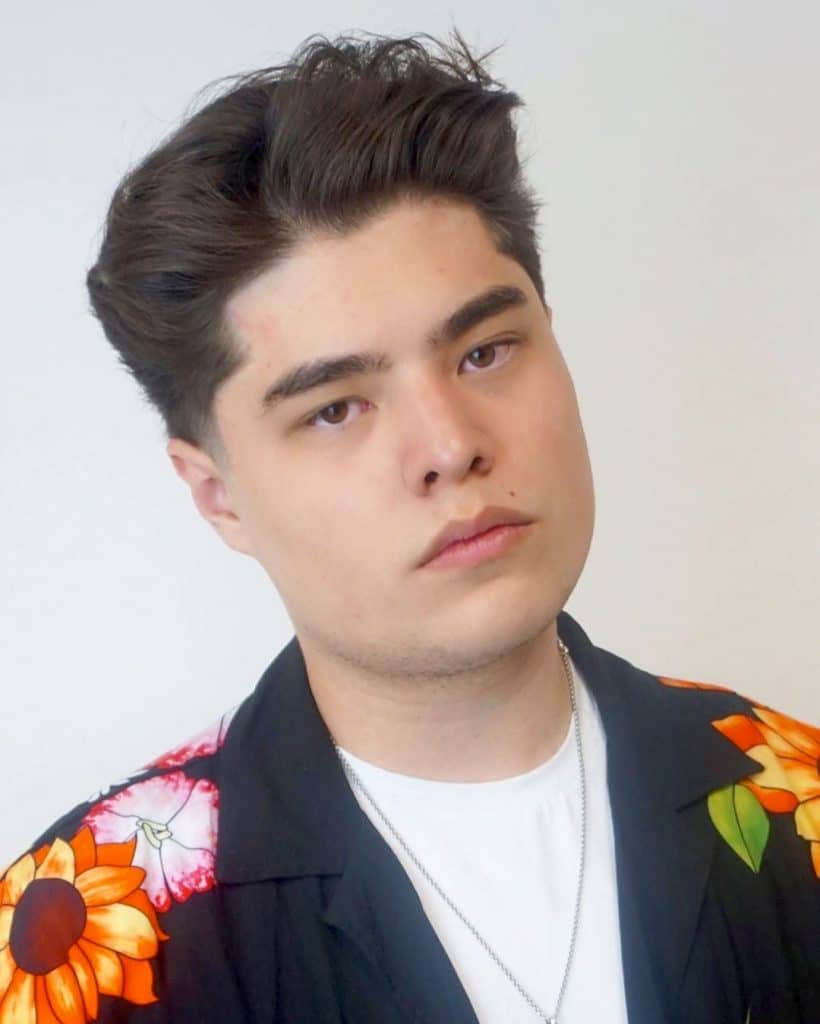 Here's a cool part that can be added to a variety of hairstyles. The part is only about an inch long but has the full effect of dividing hair and creating a focal point. The soft part works really well with this swept back hair but could work with other slicked back type hairstyles.
4. Wispy Fringe
If adding volume on top doesn't work for your hair type or aesthetic, this is another type of men's hairstyle that works for round faces. While straight across bangs is a major don't, wispy fringe is a do. In addition, fringe hairstyles are massively on trend right now. Wear hair wispy, to the side or both. Here are a few cool looks.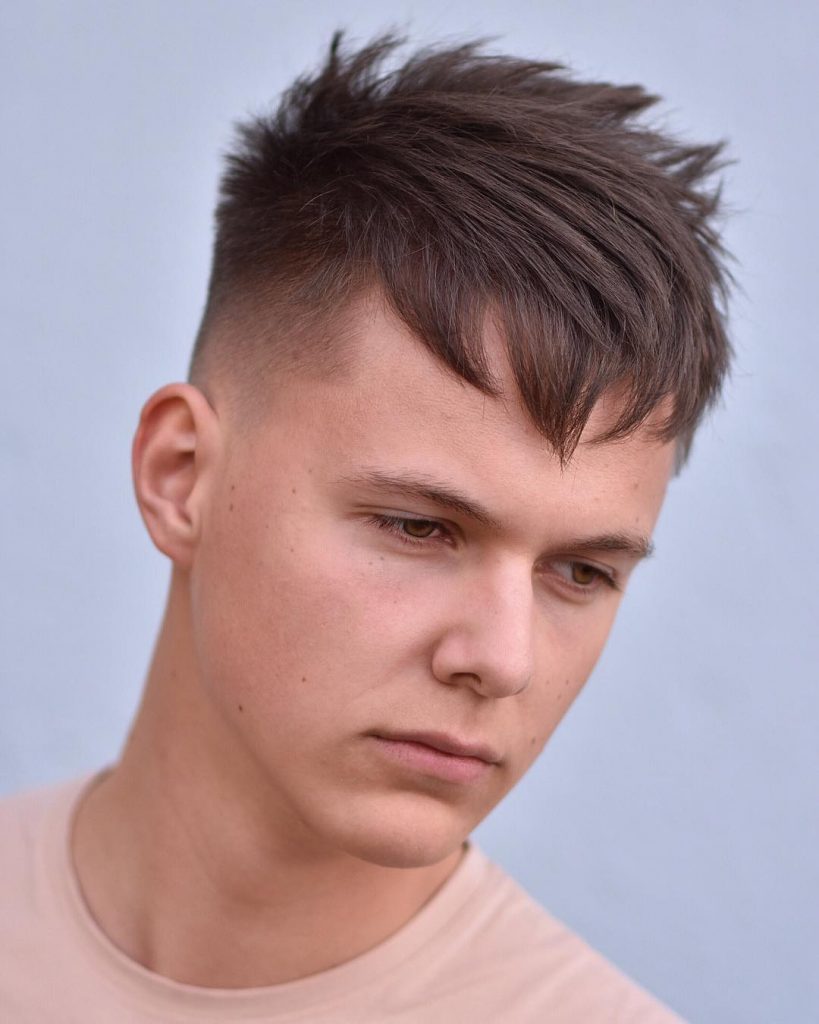 The tousled and texture fringe is styled at an angle that contrasts wide cheeks. Short sides short completes the elongated profile while some spikes at the back create a hint of height.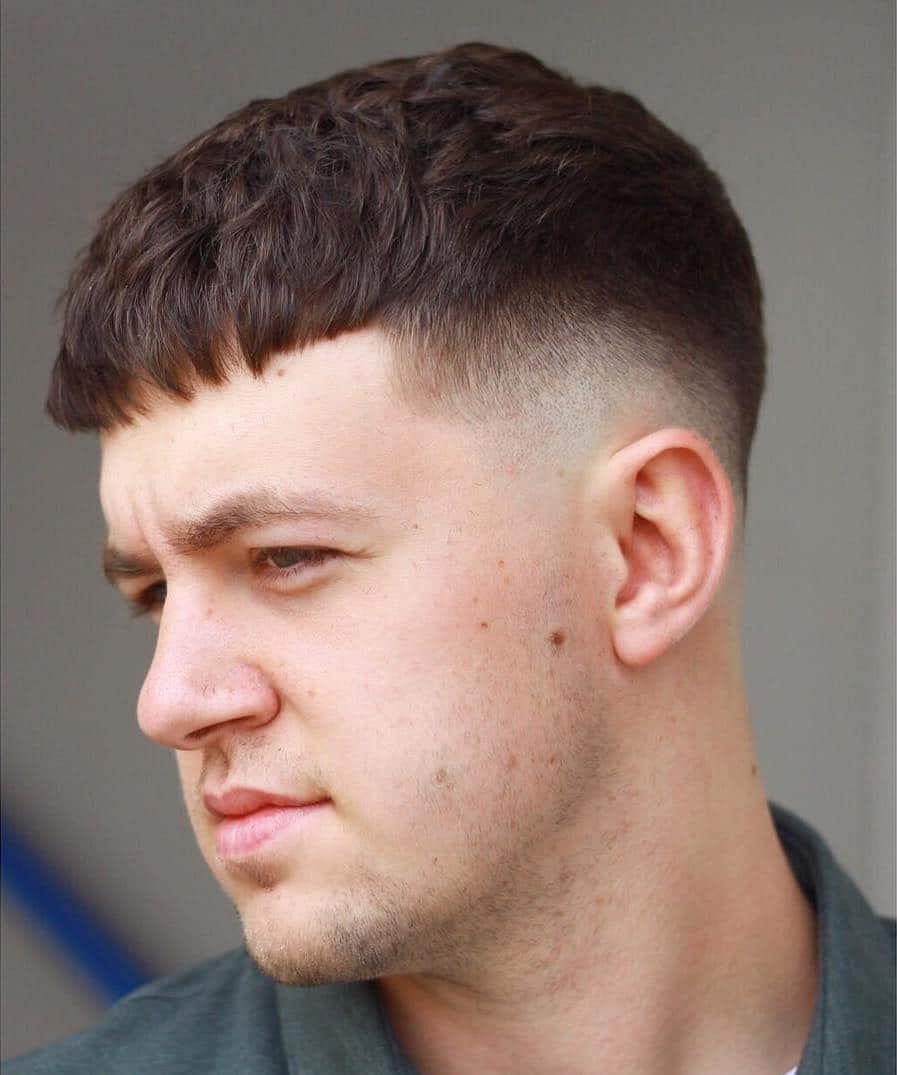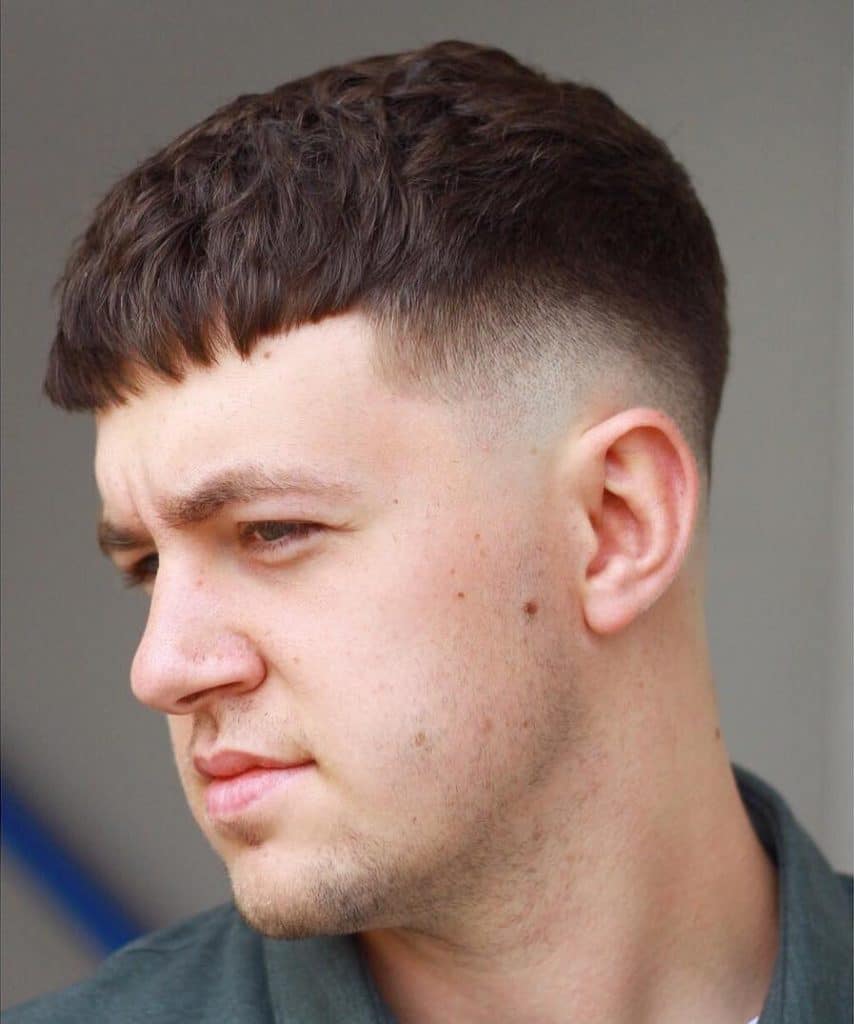 This type of crop haircut is so popular right now and has brought back fringe for guys. While this version is cut straight across the forehead, it is styled with texture and separation that keeps the look from making a round face appear more squat.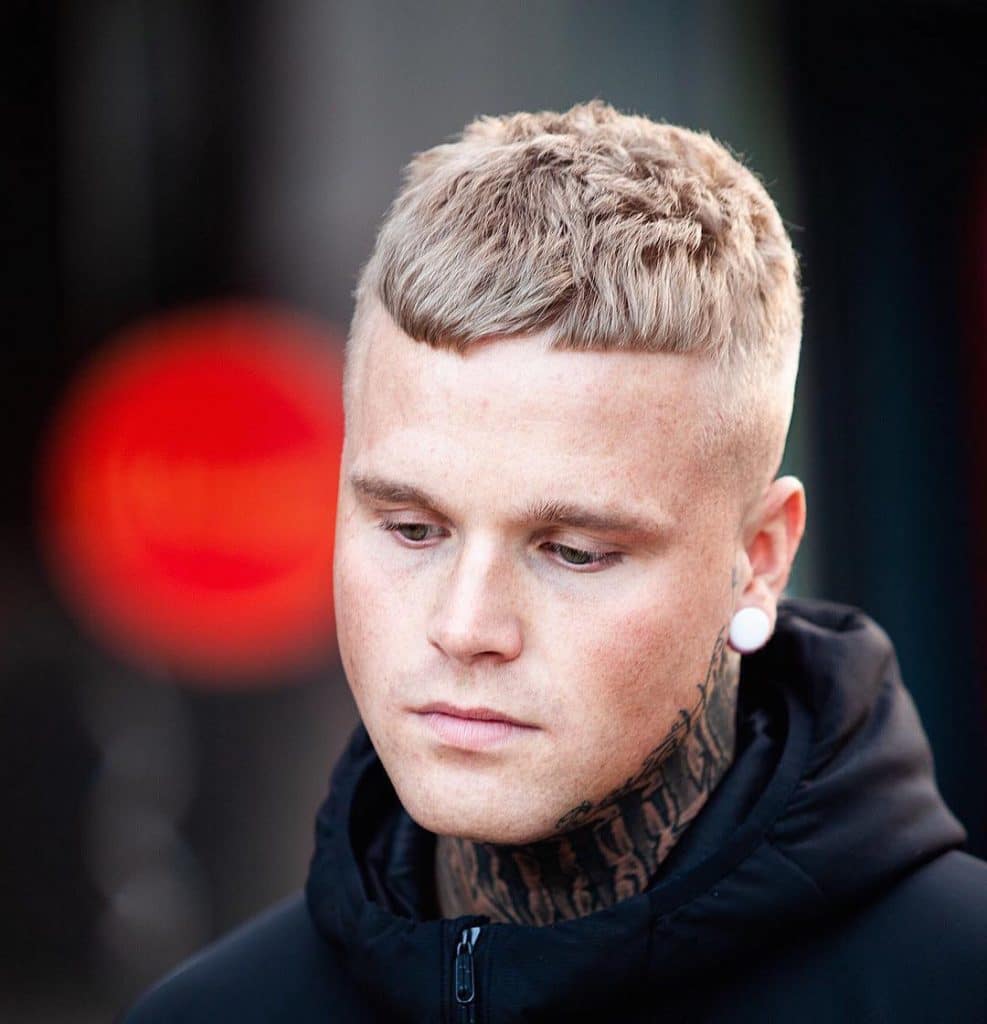 Here's another cool way to wear fringe. It's a textured crop with a different type of bangs. They are short, thick and cut and styled at angles. It's a fresh and modern look that also works for round faces.