Whether you want a classic or modern look, side part haircuts are a flattering choice. This versatile men's haircut style can be as clean cut or bold as you like.
If you're looking for an easy to style haircut for men, try a side part. The comb over fade practically styles itself. Taper haircuts or medium length hair also requires styling at the sides but it's still simple.
On top, go matte for a classic look, shiny for a retro finish or add lots of height and texture to be on point. For something different, add some defined waves or even a side quiff.
Check out these pictures for 21 different ways to wear side part haircuts.
1. Side Part Hairstyle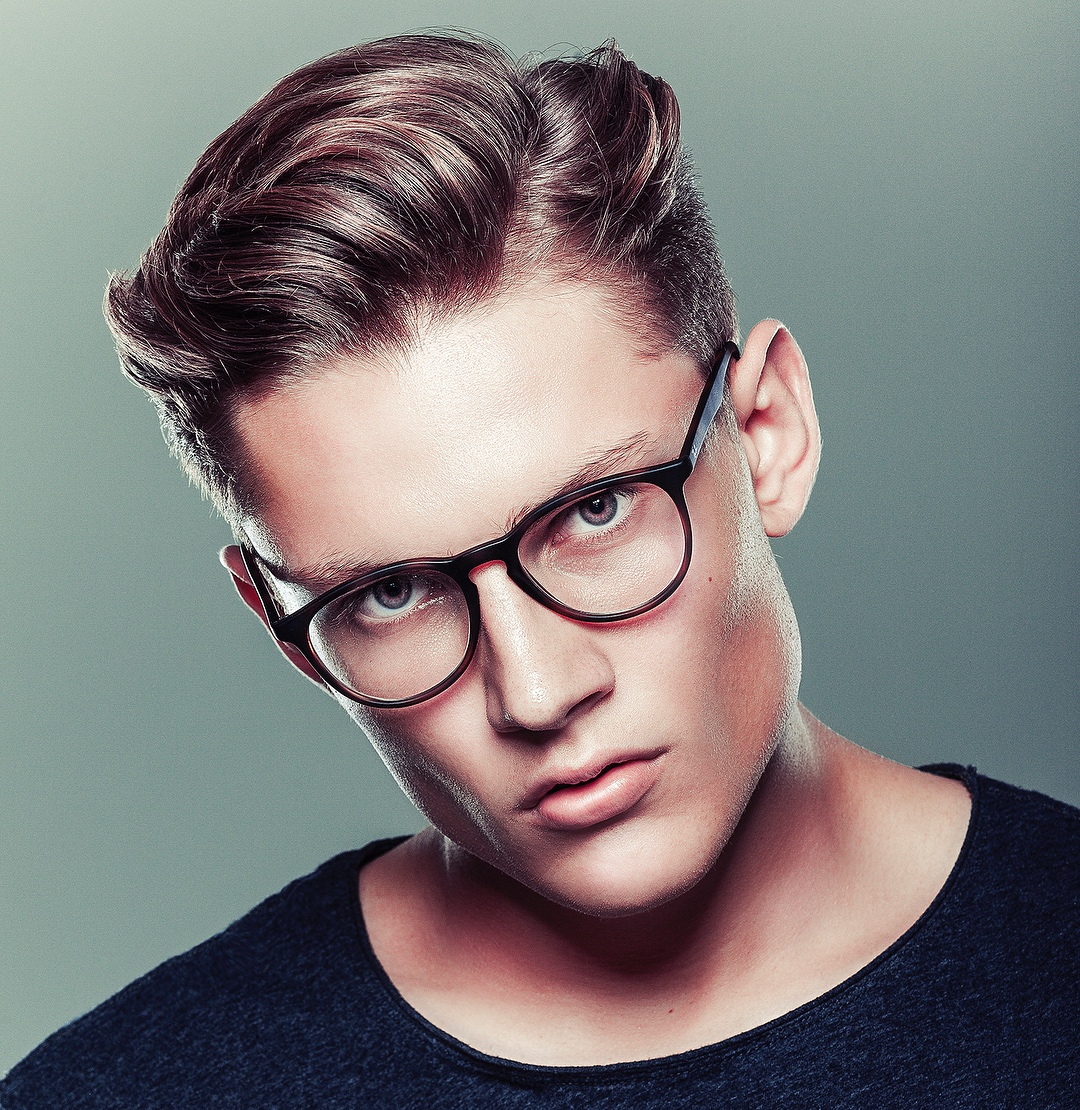 This classic side part hairstyle with a taper haircut is totally cool. Medium length hair on top is loosely swept back and divided by a side part. Longer hair on top creates a natural disconnect.
2. Comb Over + Waves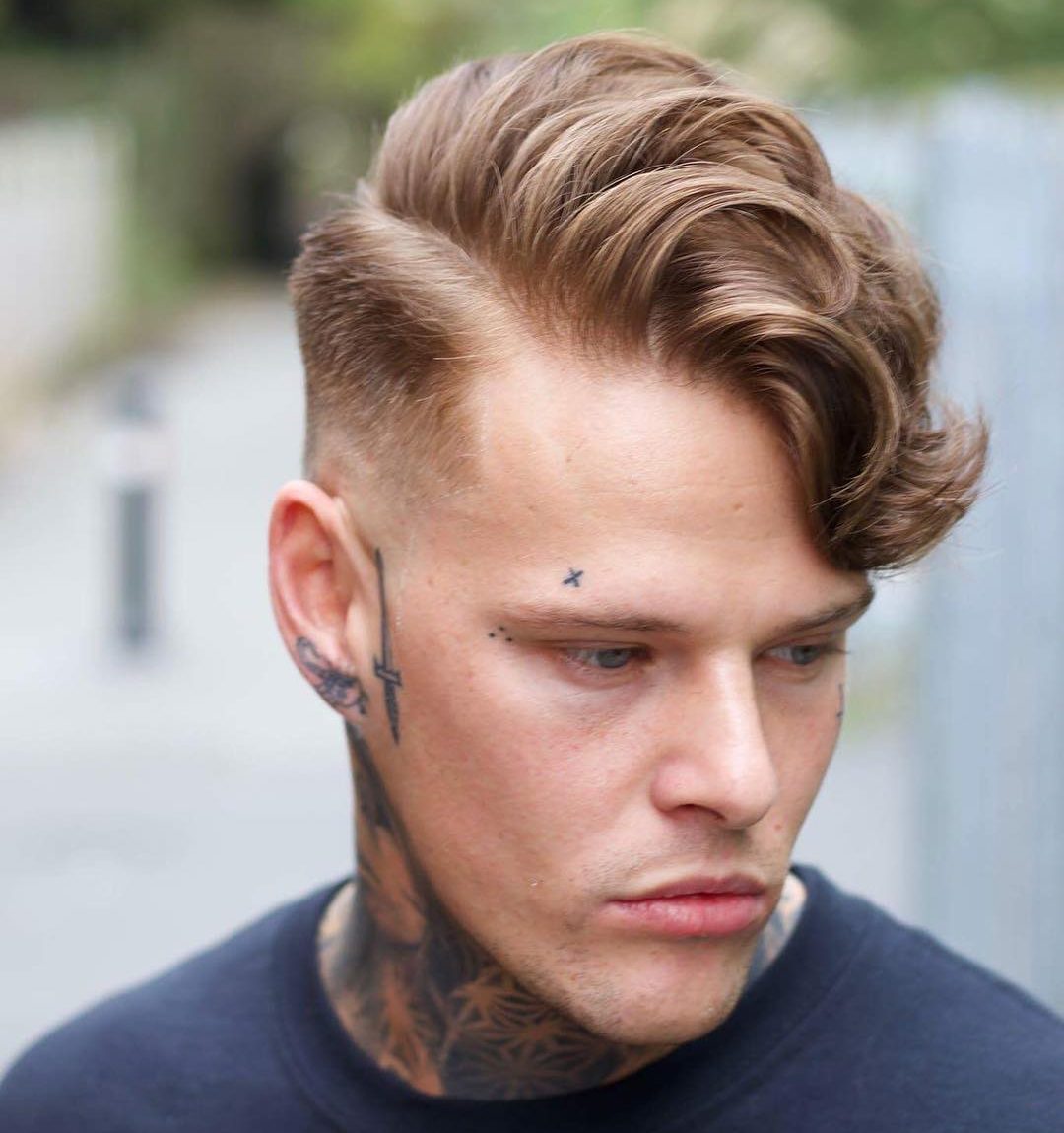 This comb over fade haircut is styled into ocean-inspired waves.
3. Medium Length Hair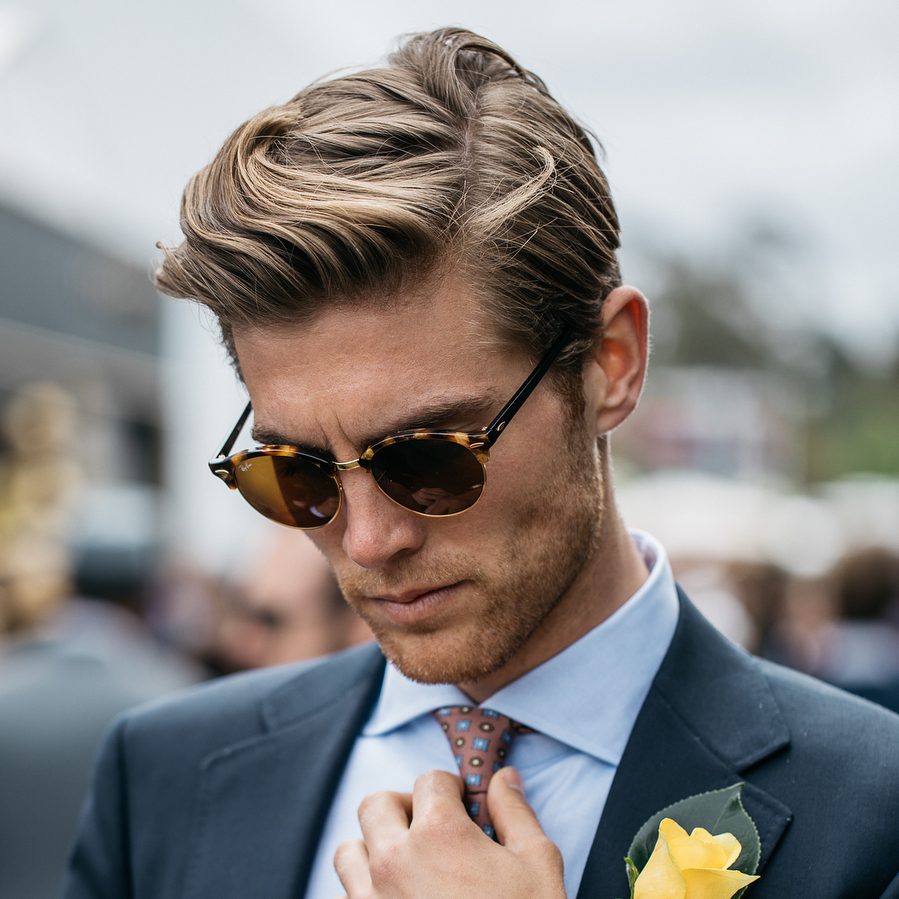 Model and Man of Style Sam Wines wears his medium length hair in a side part that is styled loosely with texture.
4. Low Fade Haircut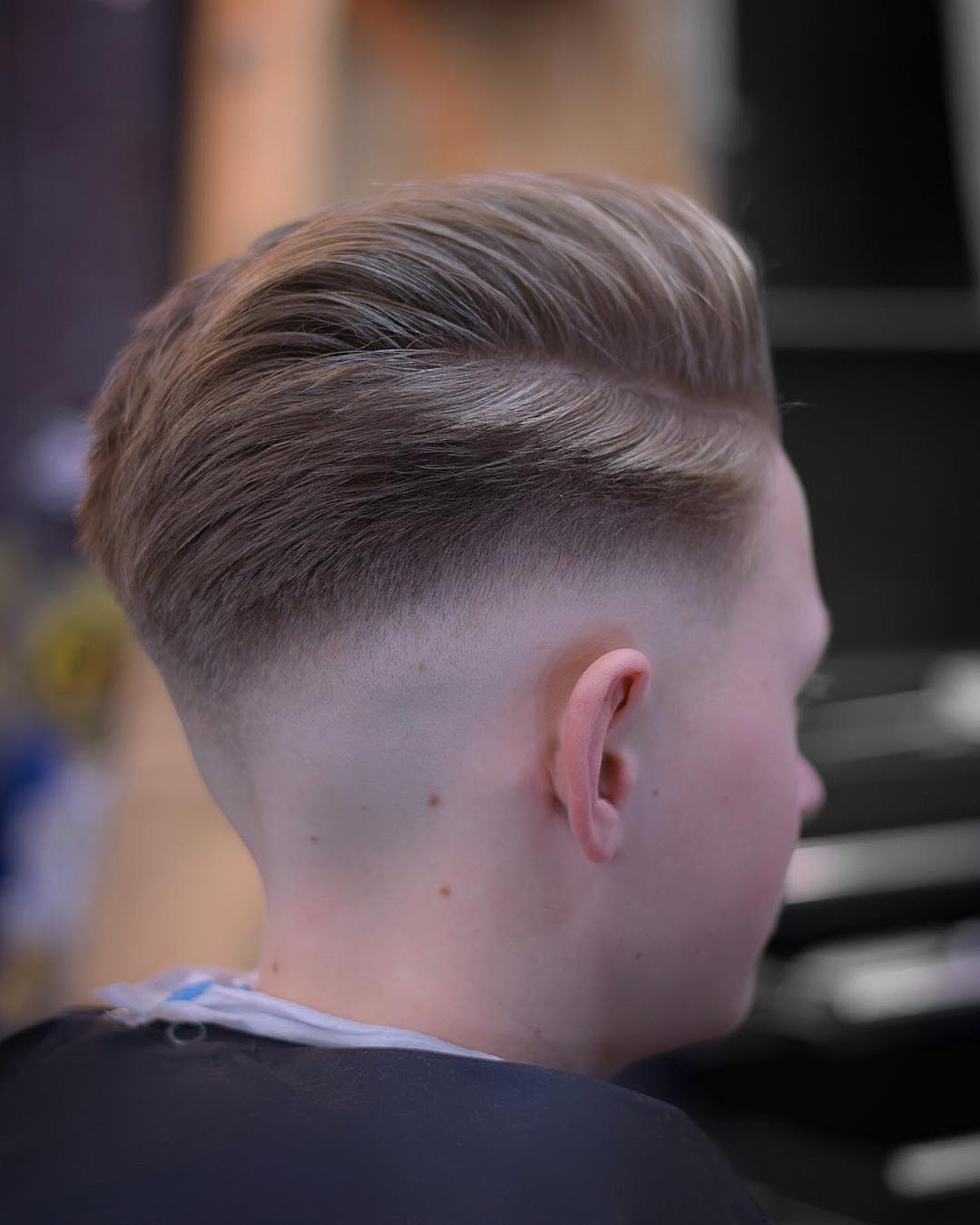 Mix and match various components of men's hair to create your own unique look. This cool style features a classic side part, on trend low fade and modern matte pomp.
5. Ivy League Hairstyle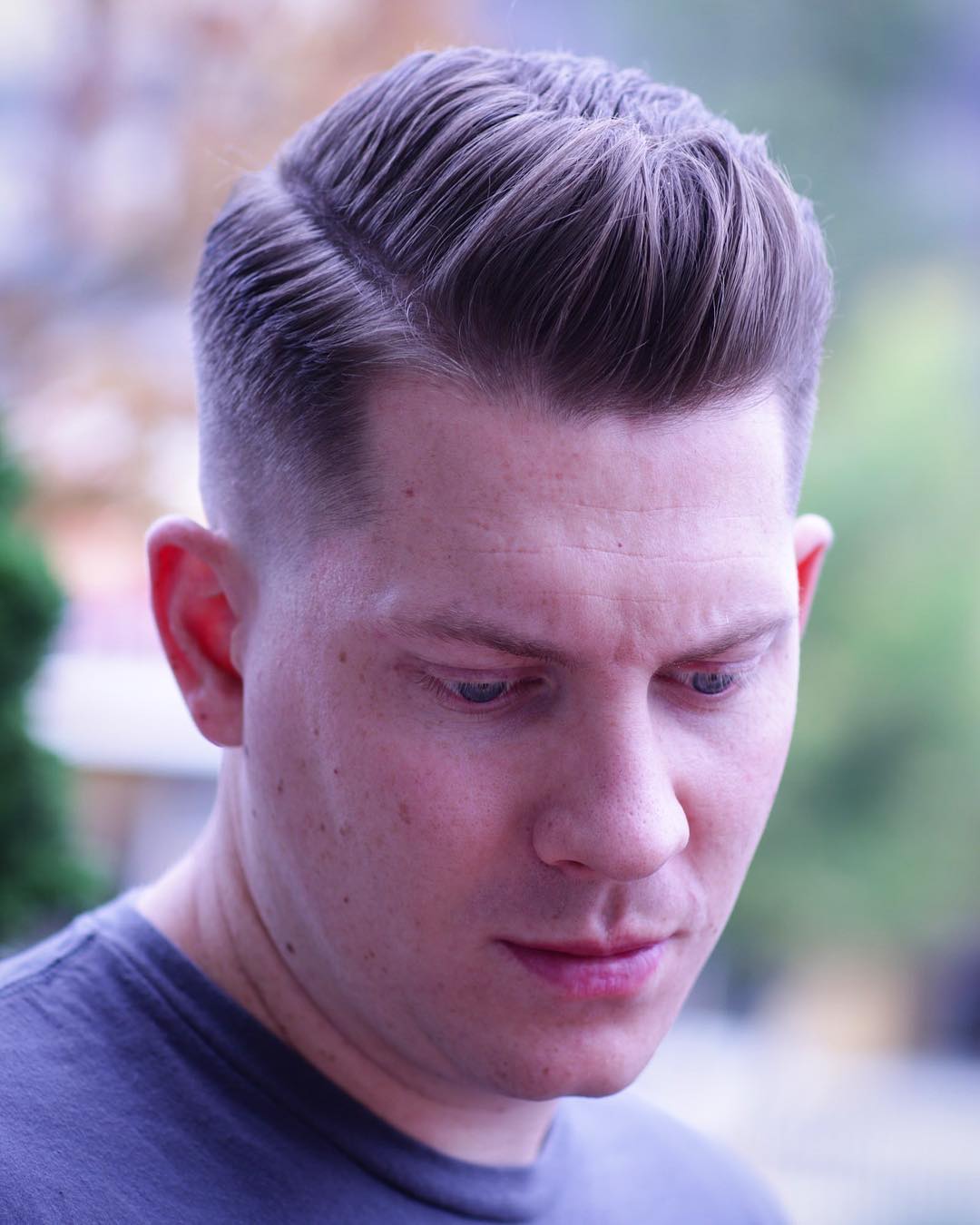 This is on the longer side of the Ivy League but it fits the bill as a short haircut with a side part. It is swept back with plenty of volume and a matte finish.
6. Side Part + Comb Over Haircut

A defined side part adds a defined cut element to messy or clean cut hair.
7. Side Part Pompadour Haircut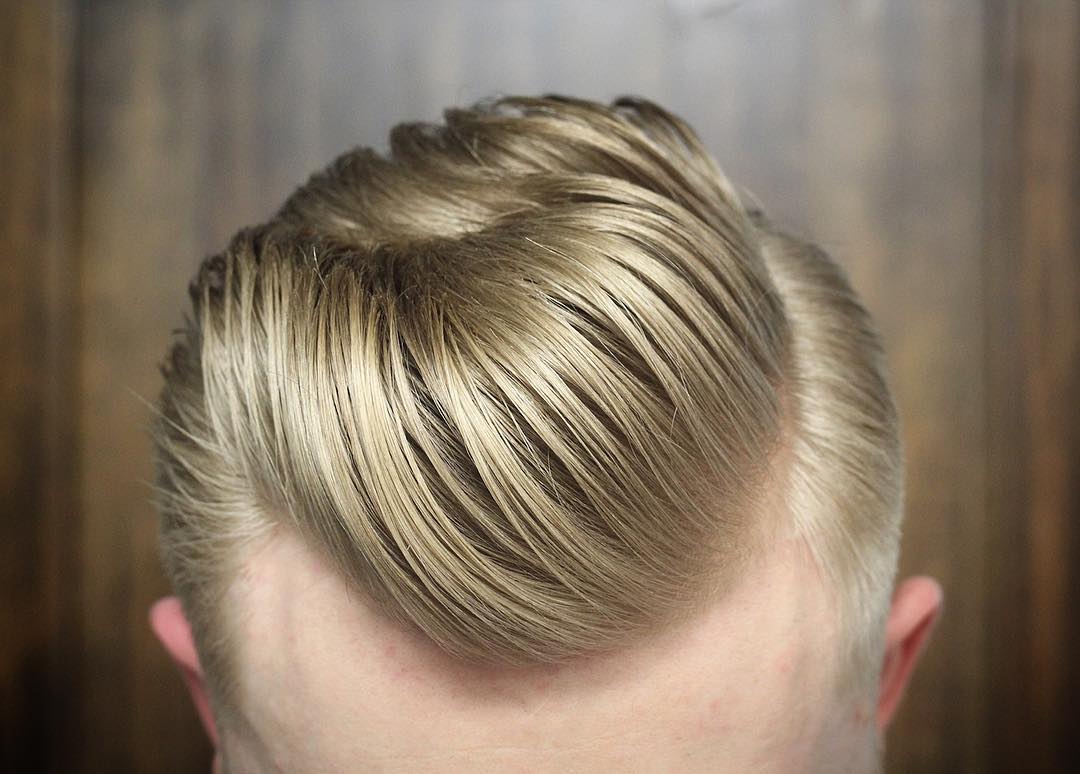 The pompadour looks great with and without a side part.
8. Disconnect Hairstyle + Hard Part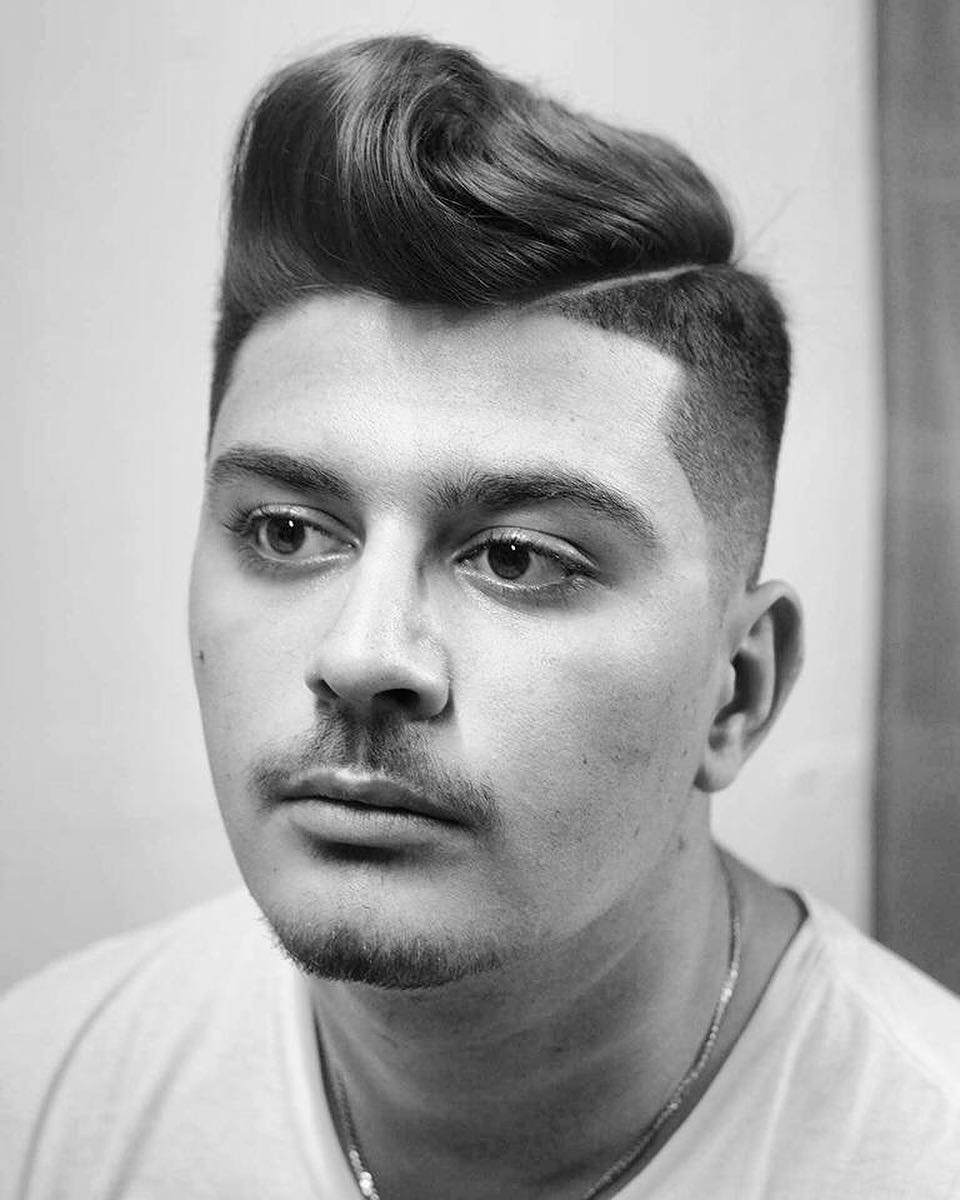 This shaved line creates a hard part in this disconnect haircut.
9. Side Part for Thick Hair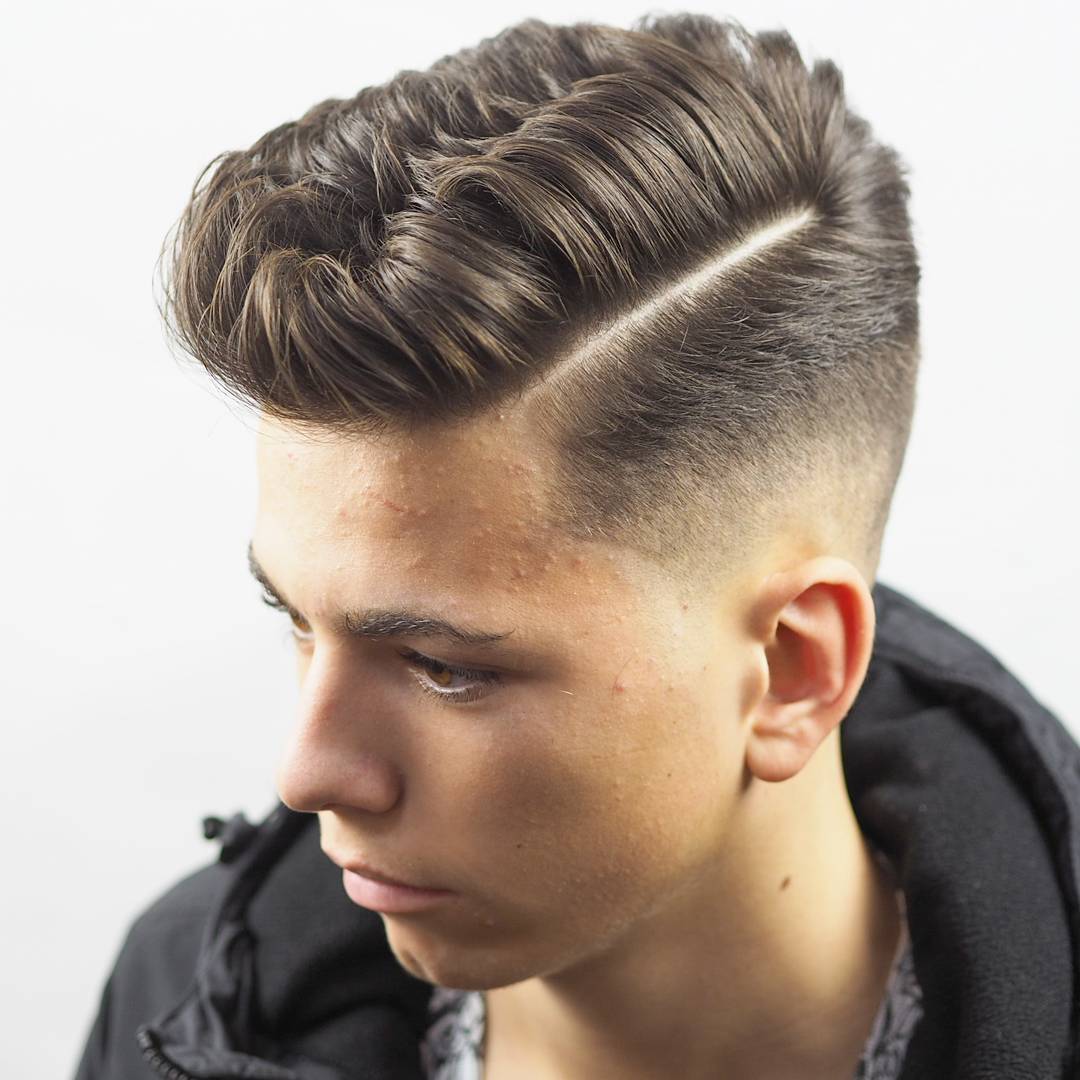 A shaved part adds a bold contrast to a blurry fade and soft style.
10. Side Part Hairstyle for Curly Hair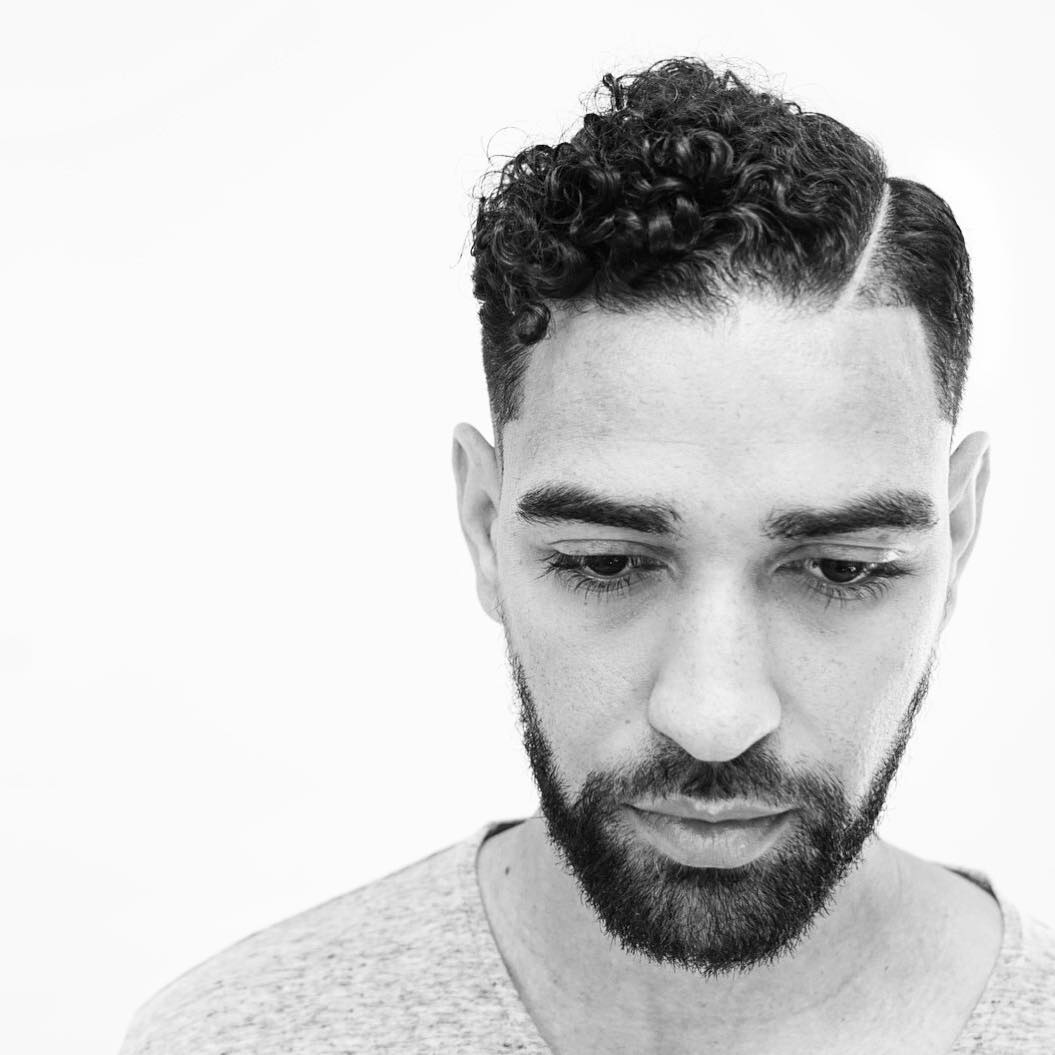 The side part haircut works for wavy and curly hair too. A shaved part eliminates the need to physically part hair every morning. Just work in some product for hold.
11. Classic Men's Haircut With A Side Part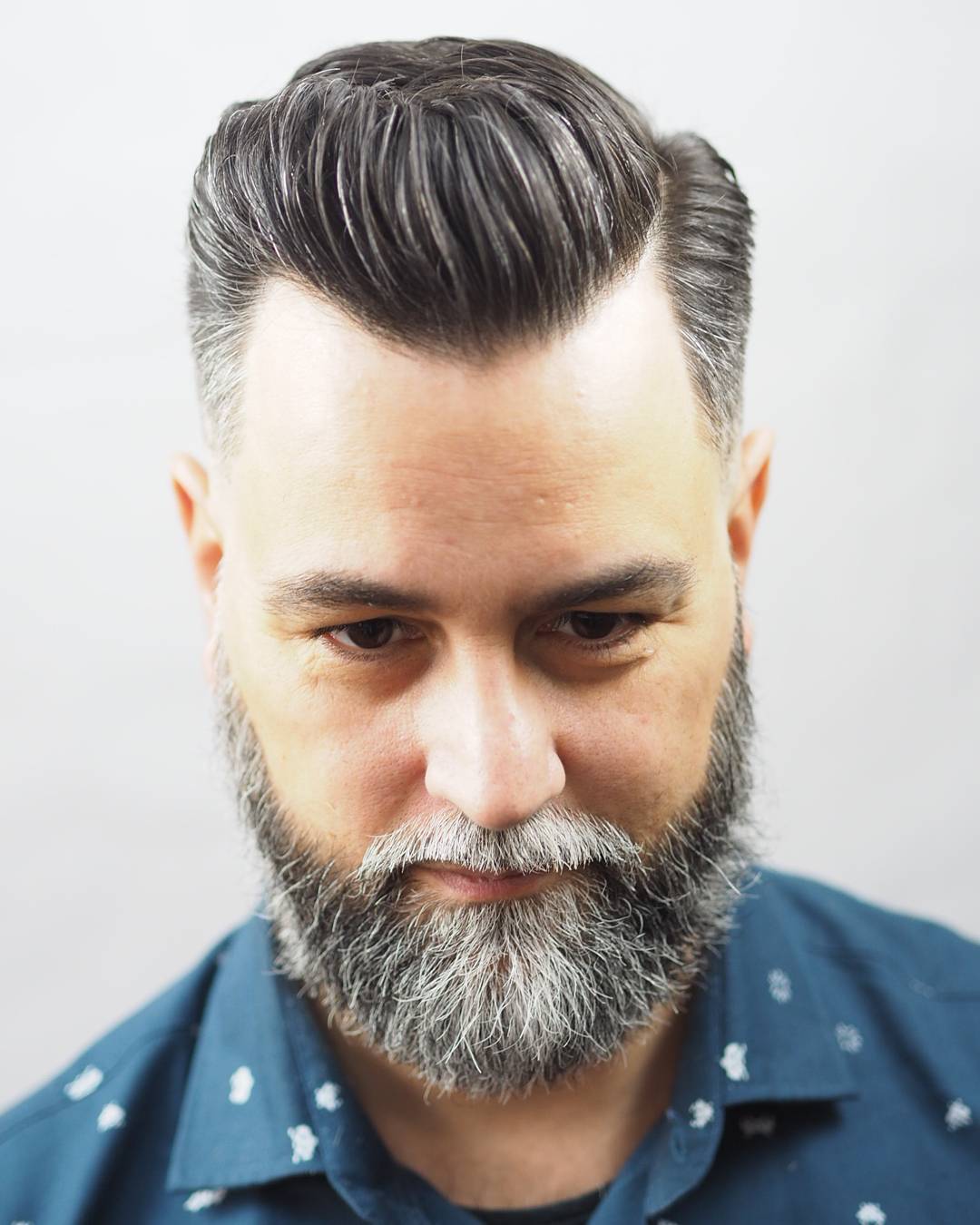 A side part breaks up this timeless slicked back style worn with a modern beard.
12. Slick Hair Side Part + Mid Fade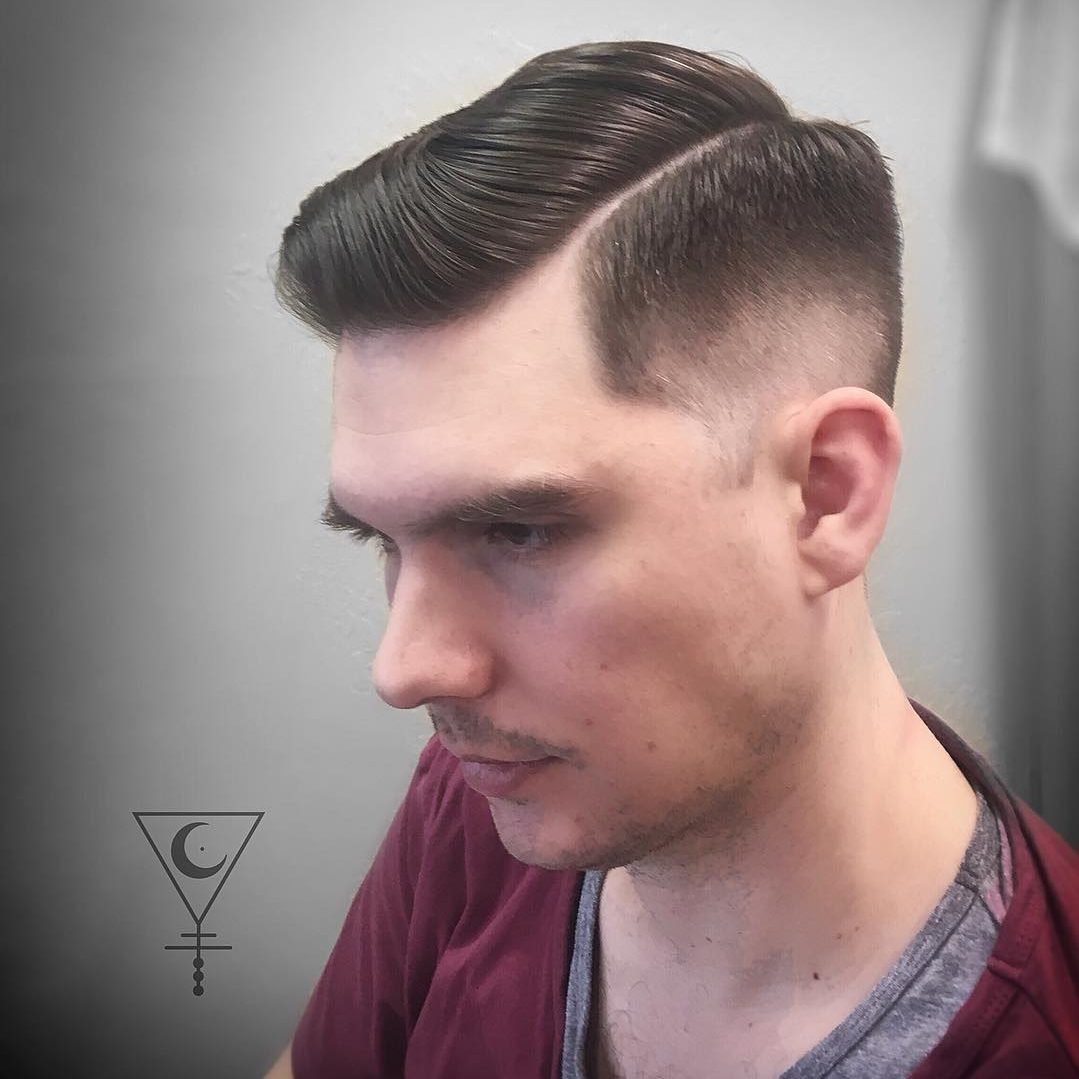 A mid fade updates this Clark Kent hairstyle.
13. Classic Side Part Comb Over Haircut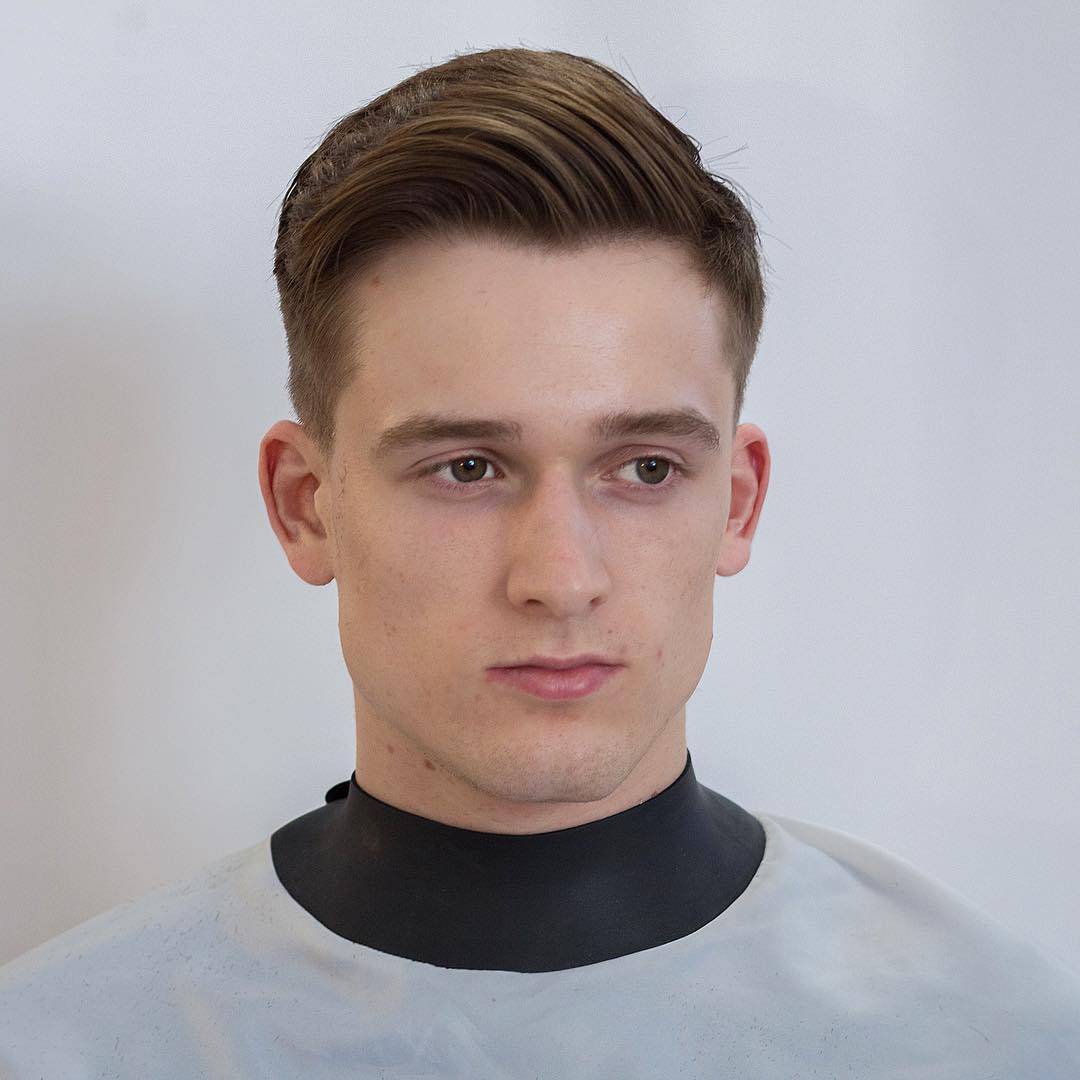 The side part works really well for a longer on top, short sides and back haircut. Another option is to style hair striaght back.
14. Comb Over Side Part Men's Hairstyle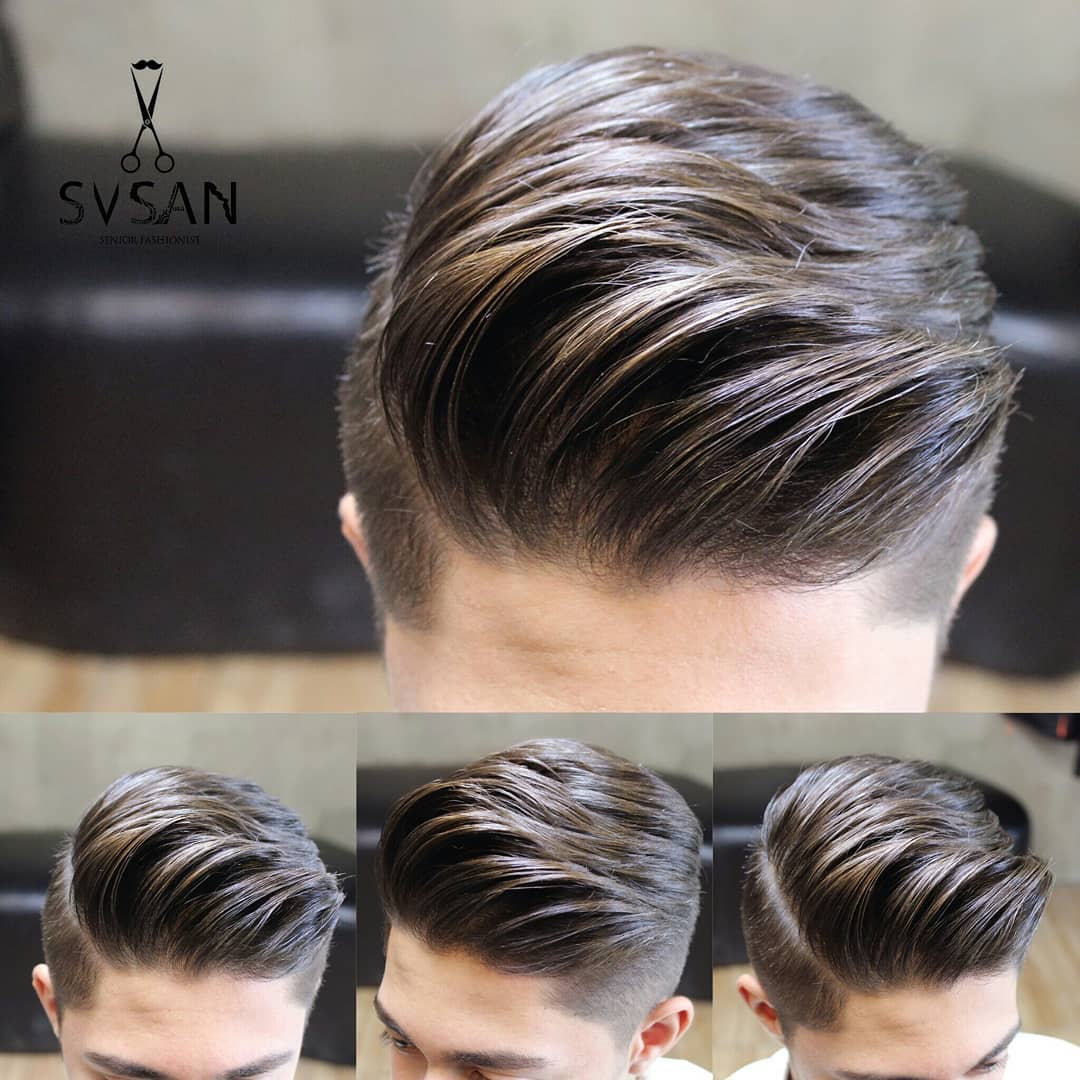 A combination of height and texture in this cool comb over hairstyle makes hair appear much longer and fuller.
15. Side Part With Loose Waves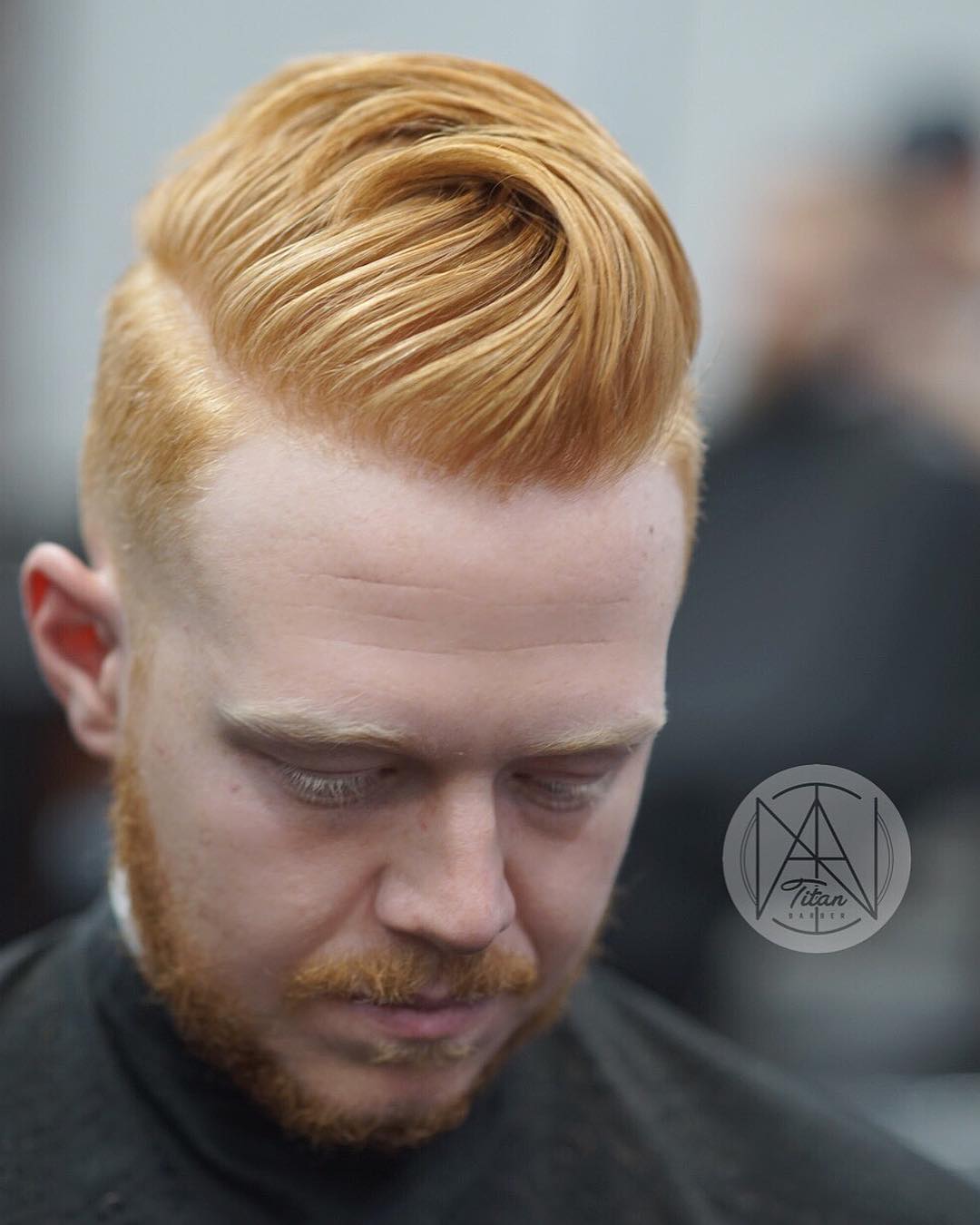 One of the ways barbers are innovating is with new shapes. These cool waves add a distinctive shape to the texture trend.
16. Slicked Back Hair + Side Part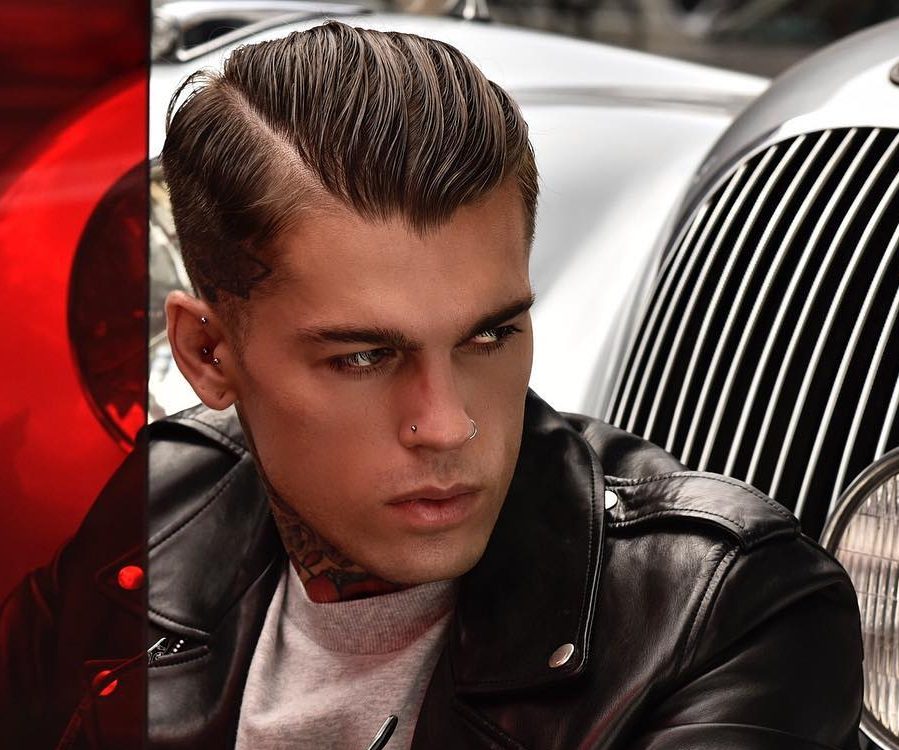 Model Stephen James contrast classic greaser style of slick hair and a leather jacket with 21st century piercings and tattoos.
17. Quiff Haircut + Comb Over + Side Part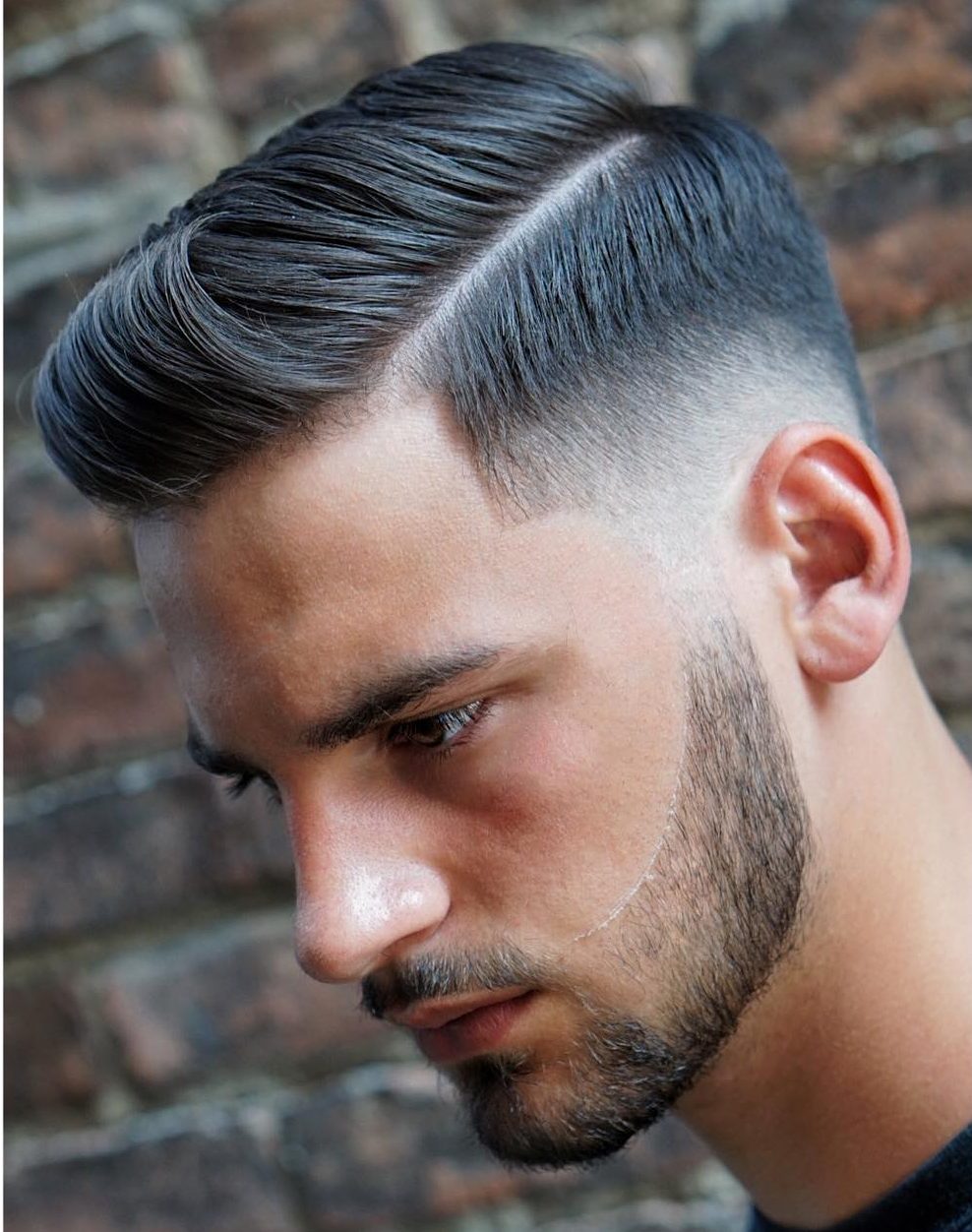 This comb over hairstyle changes direction into a quiff at the hairline.
18. Comb Over Hairstyle For Men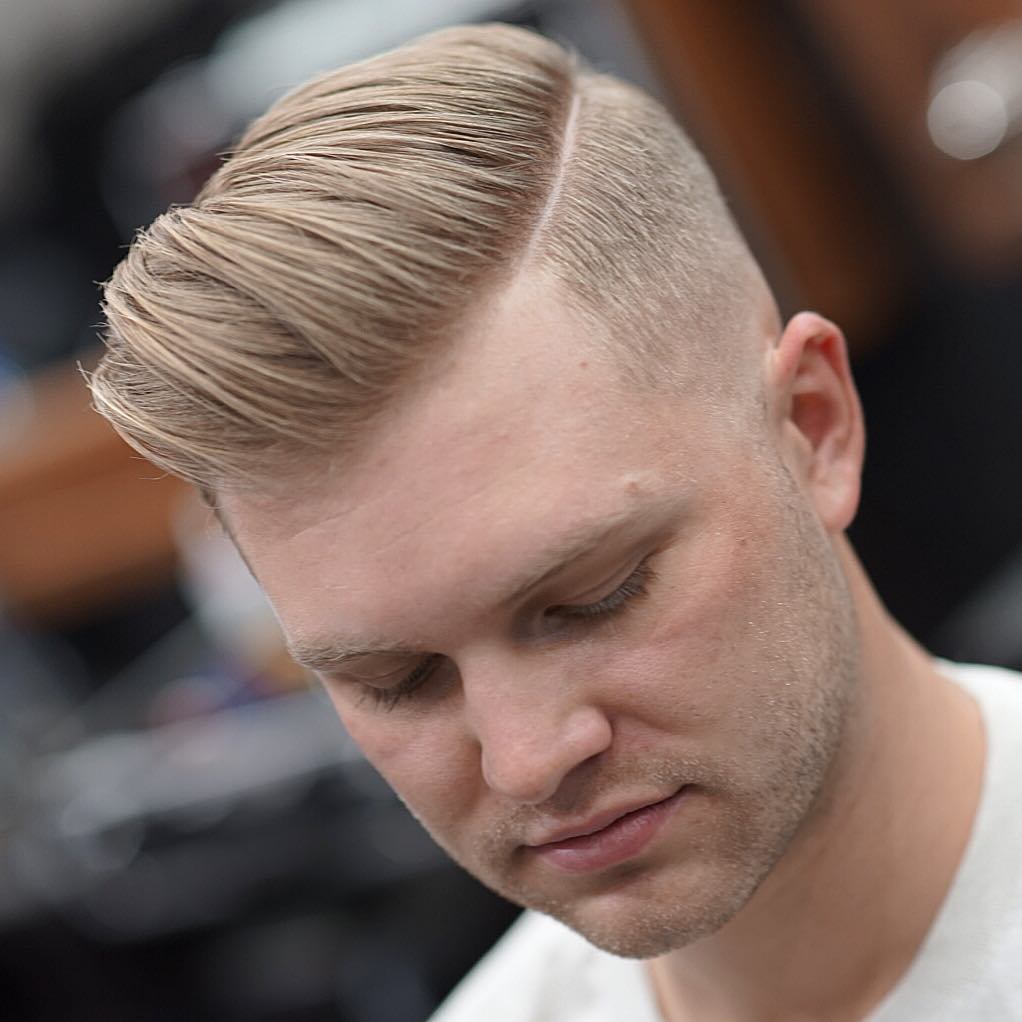 A side part lends itself to a comb over hairstyle, styling hair opposite the part.
19. Long Wavy Hairstyle For Men + Side Part

A fine shaved part adds structure to this natural wavy style.
20. Side Quiff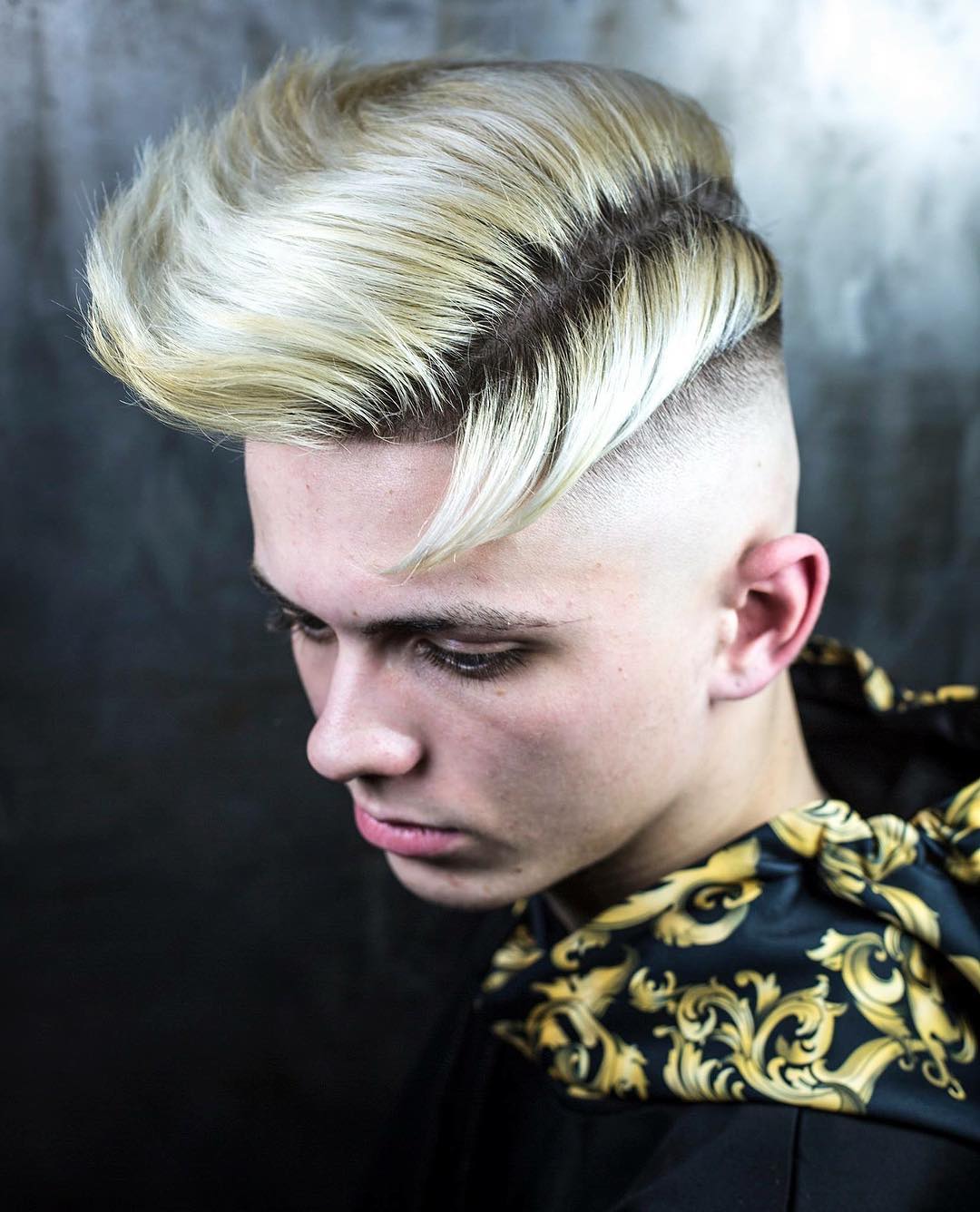 This bold look takes the comb over to the next level with plenty of volume.
21. Burst Fade Haircut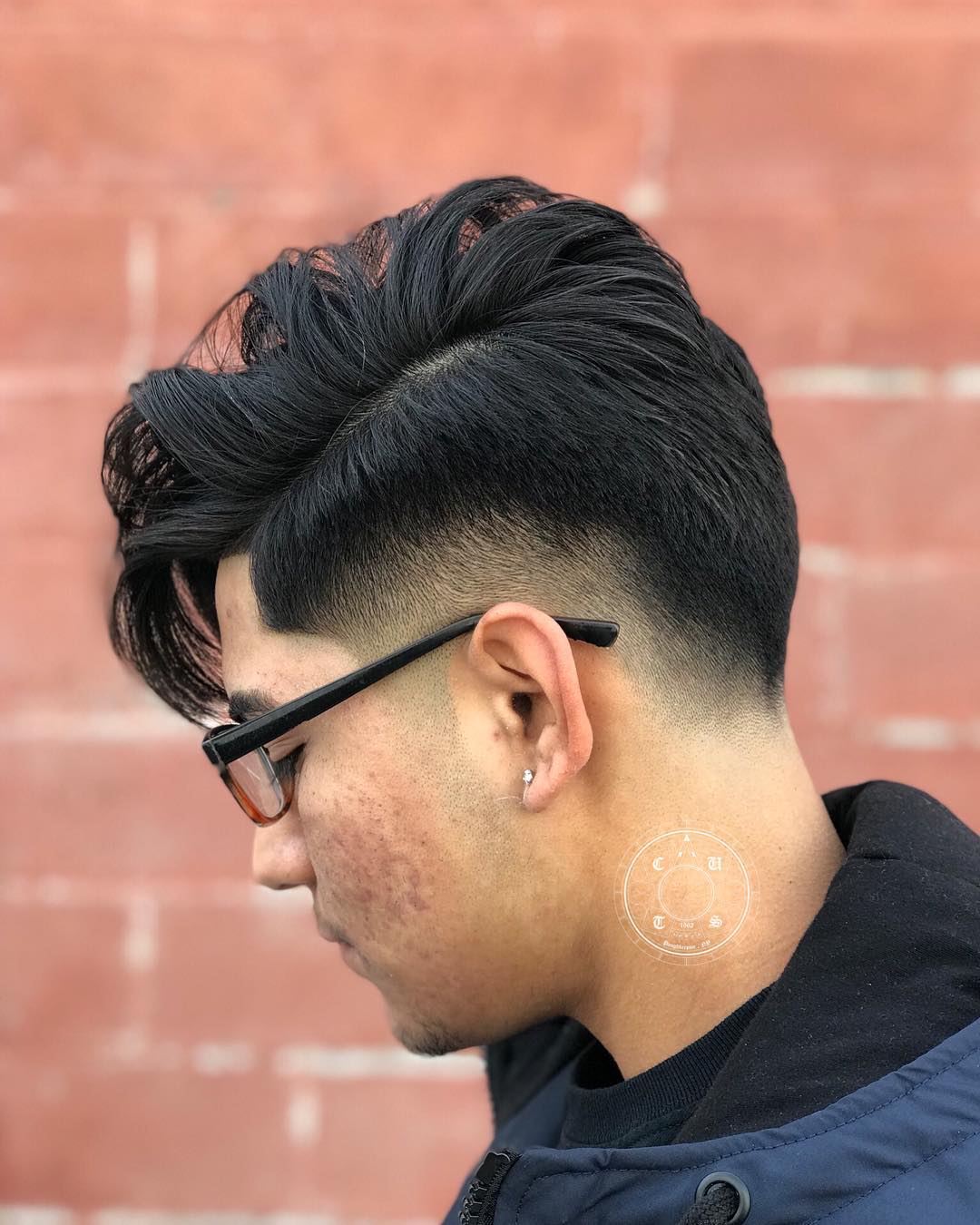 This high volume textured style contrasts with a defined part and burst fade behind the year.