To be considered cool, men's haircuts have to look good and make you look good. From short crops to hair spikes and modern pompadours, these cool haircuts are popular and flattering.
For some guys, looking cool is about being trendy while other guys want to take it to the next level with the newest and boldest haircuts out there. If that's the case, you're in luck.
Many of these cuts feature fresh and different ways to wear fades, line haircuts, and creative necklines. Of course, it's not just the cut that makes these hairstyles so cool. Add in some textured styling and these are the hottest looks going.
1. Cool + Short Men's Haircuts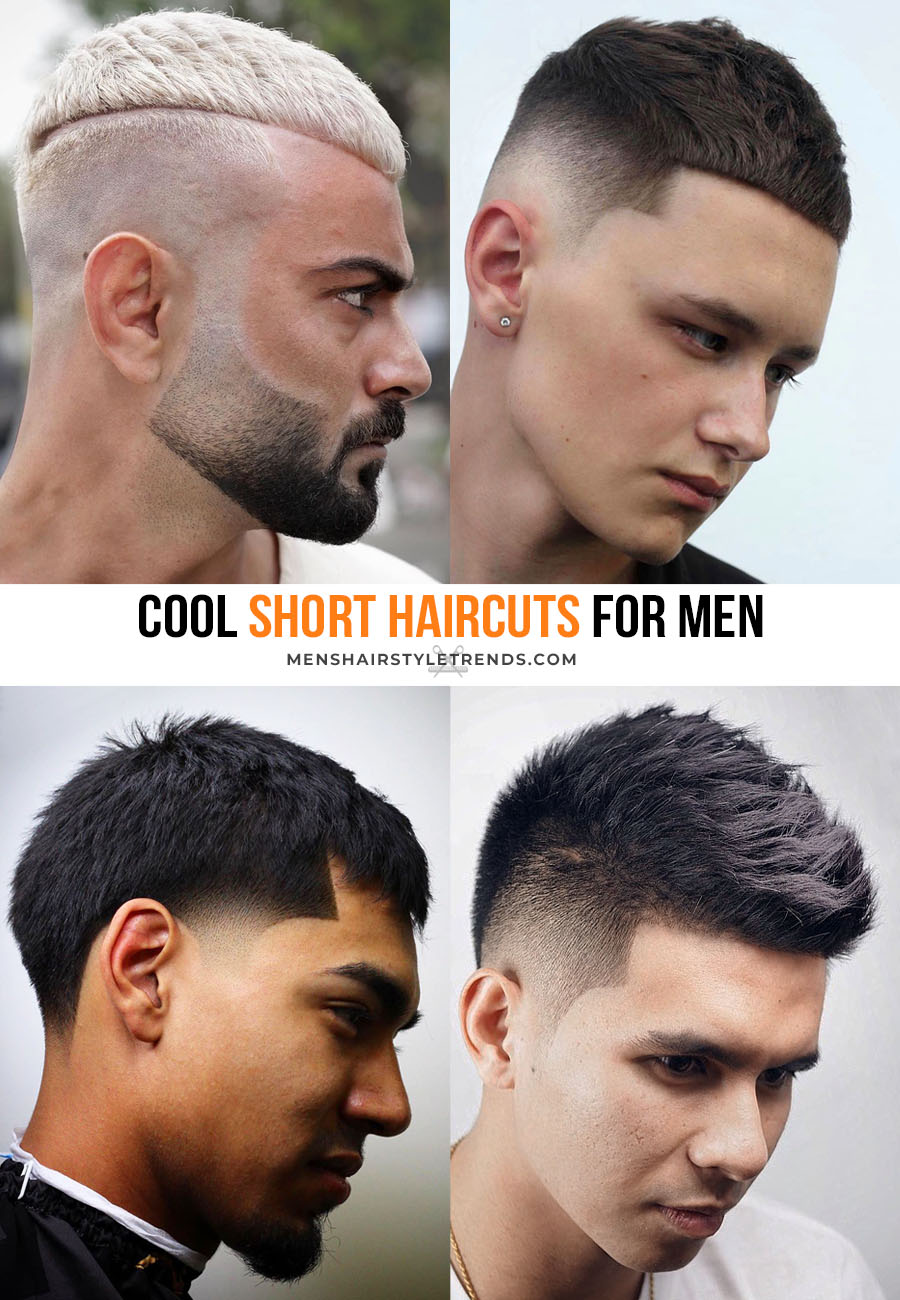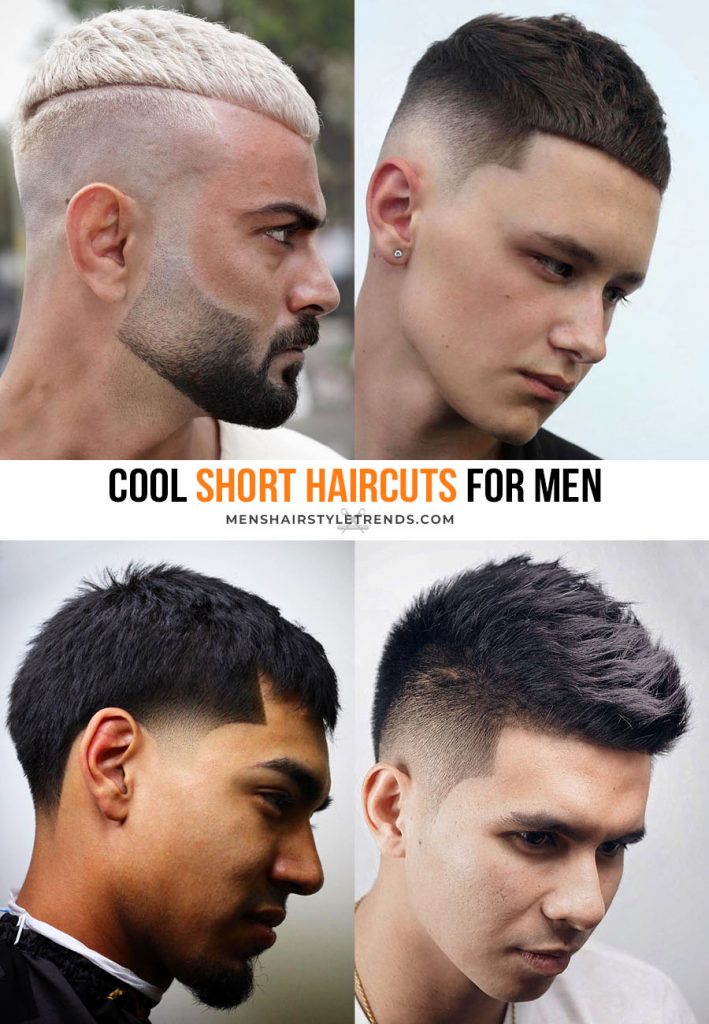 Add a shaved shape or defined line for a cool finish for short hair. A platinum textured crop is emphasized by a shaved line deep into the drop fade. If you prefer a blurry fade, blunt bangs create a straight line across the forehead.
For something other than the usual short sides with longer hair on top combination, wear thick hair short all over with a temple fade and neck taper. Another cool look it this wide and short burst fade mohawk.
2. Spiky Hairstyles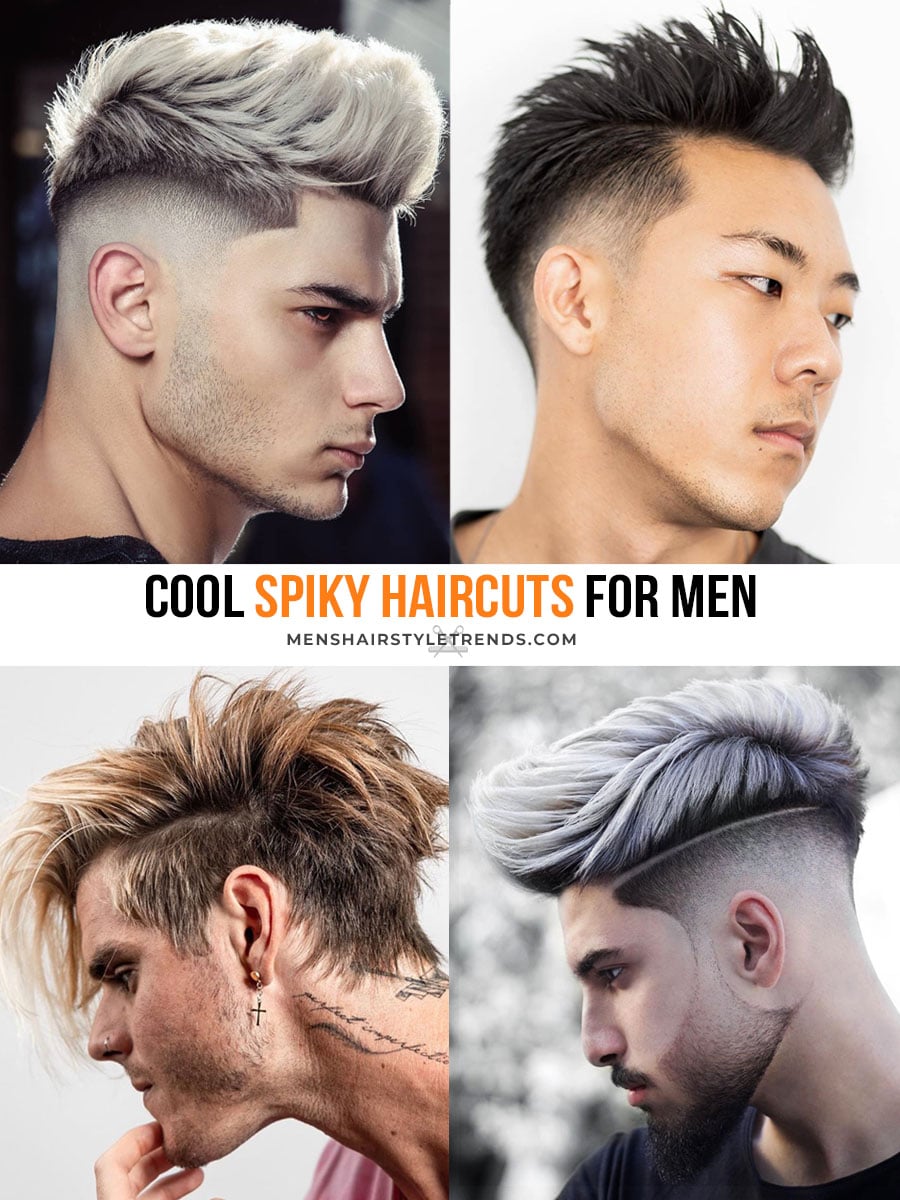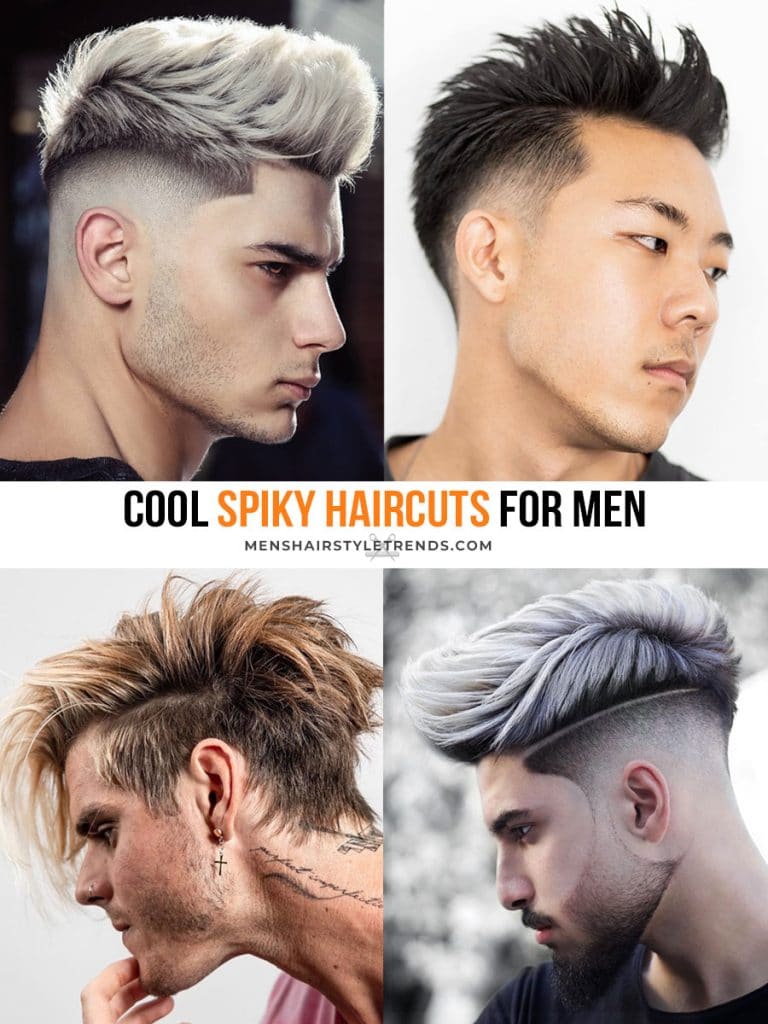 Hair spikes add flattering volume and can create interesting shapes. The spiky quiff is a modern take on a classic hairstyle. Or go retro with some 90s vintage wet spikes with a current low fade.
Spikes can also be added to medium length hair, although they don't have to stick straight up. Or add spiky texture to a pompadour fade. Check out these spiky hair products to get the look for every hair type.
3. Cool Classic Haircuts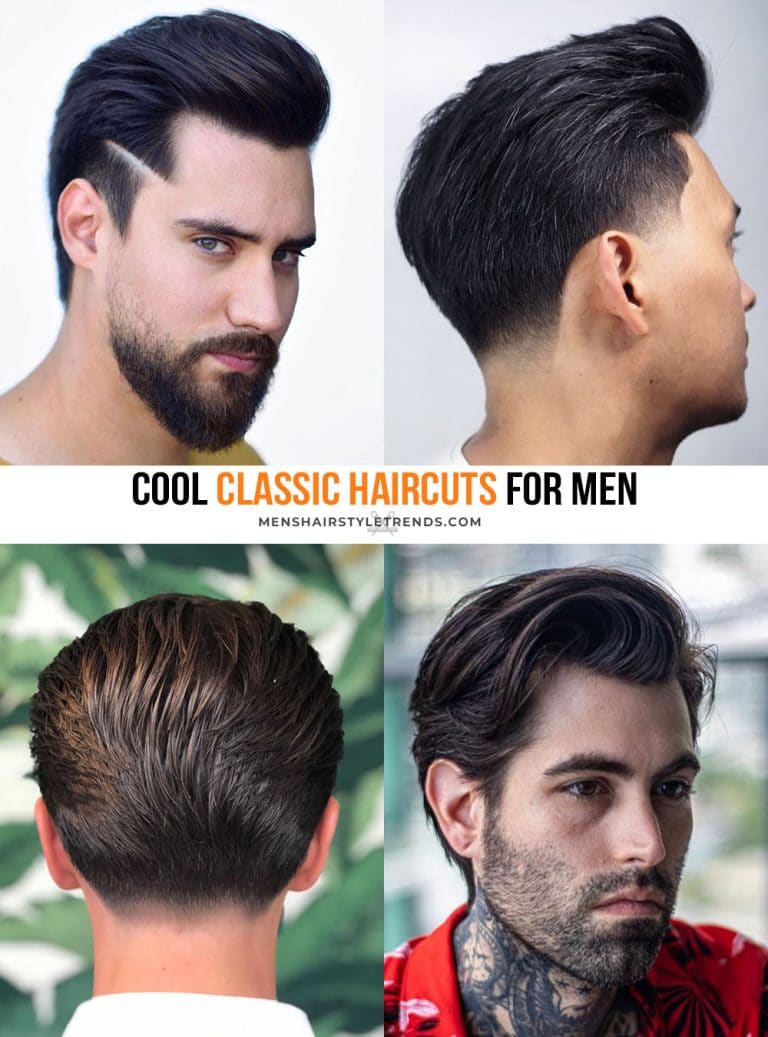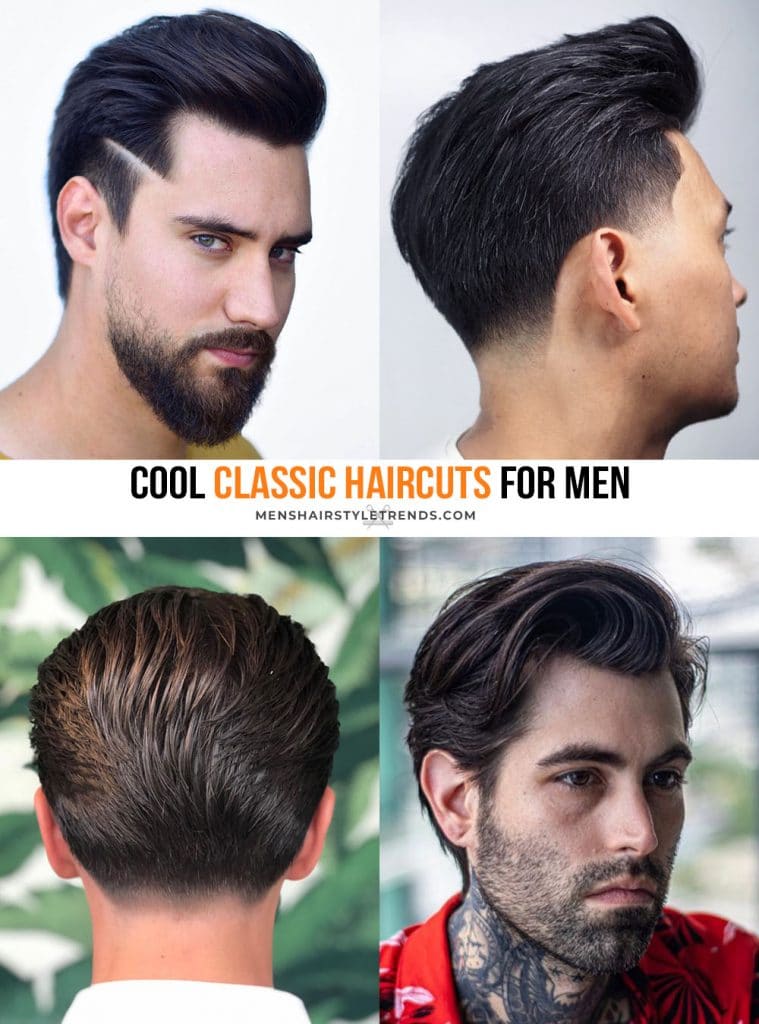 As mentioned above, some hairstyles never go out of style but do welcome a modern touch. The pompadour is one of the most popular hairstyles for men because it looks great, is easy to style, and can be worn in so many different ways.
So add a shaved line to classic pomp. Or wear embrace your greys with a matte product and blurry edges. The pomp looks great with low, medium, or high fades but a neck taper is always on point. Add some texture to medium length hair for that classic pomp shape with some attitude.
4. Cool Haircuts for Men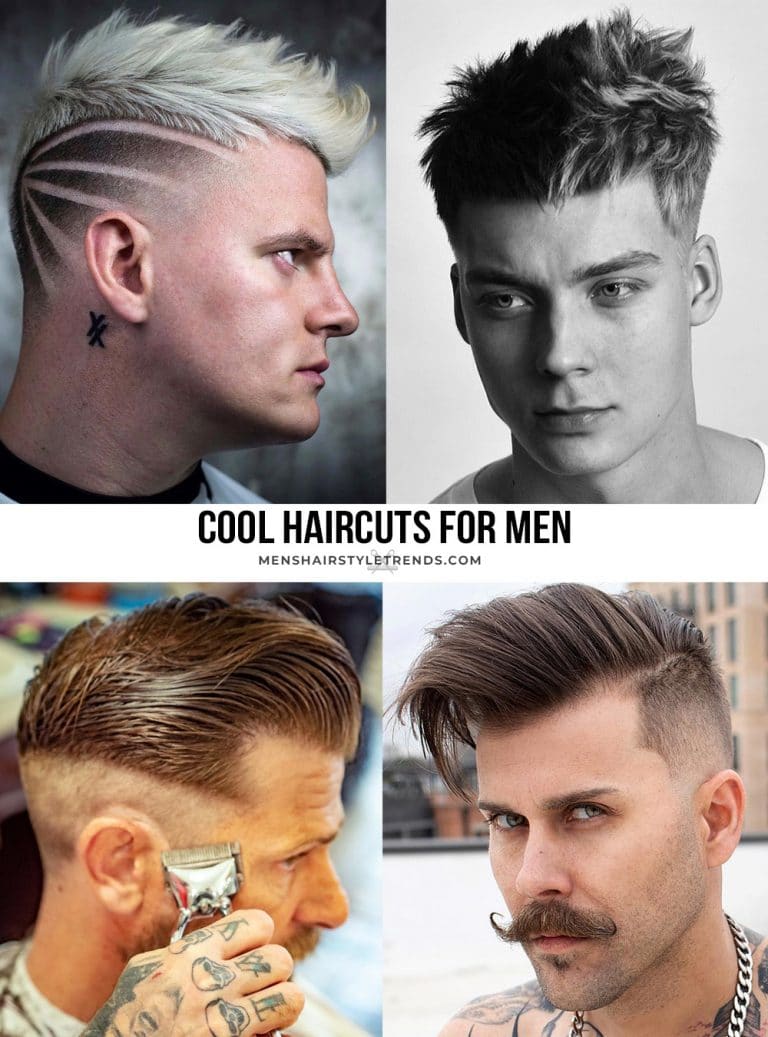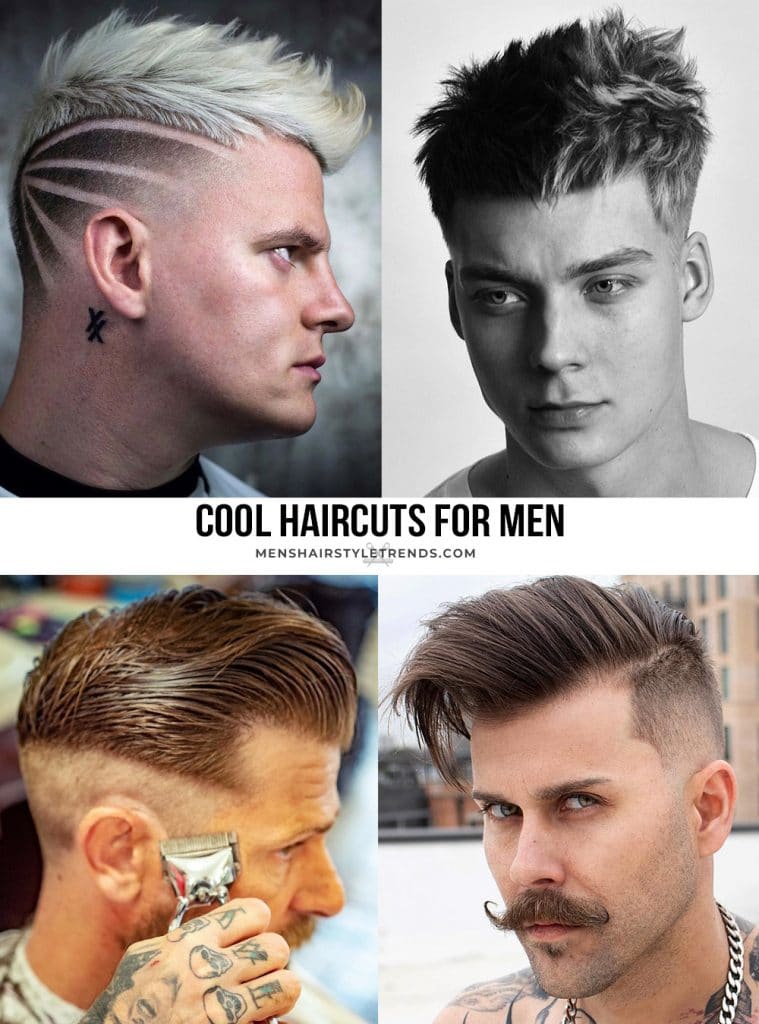 Now we're getting beyond the conservative cool so the trend setting. First up is a spiky look with elaborate hair designs in the fade. This is a great way to try out bold looks because it's temporary.
Next we have a two-tone dye job with a different spiky shape in each color for a unique asymmetrical profile. Or try a Peak Blinders-inpired style with a hair line instead of a fade. For longer locks this undercut with high volume hair will get you noticed, even without the mustache.
5. Cool Necklines for Men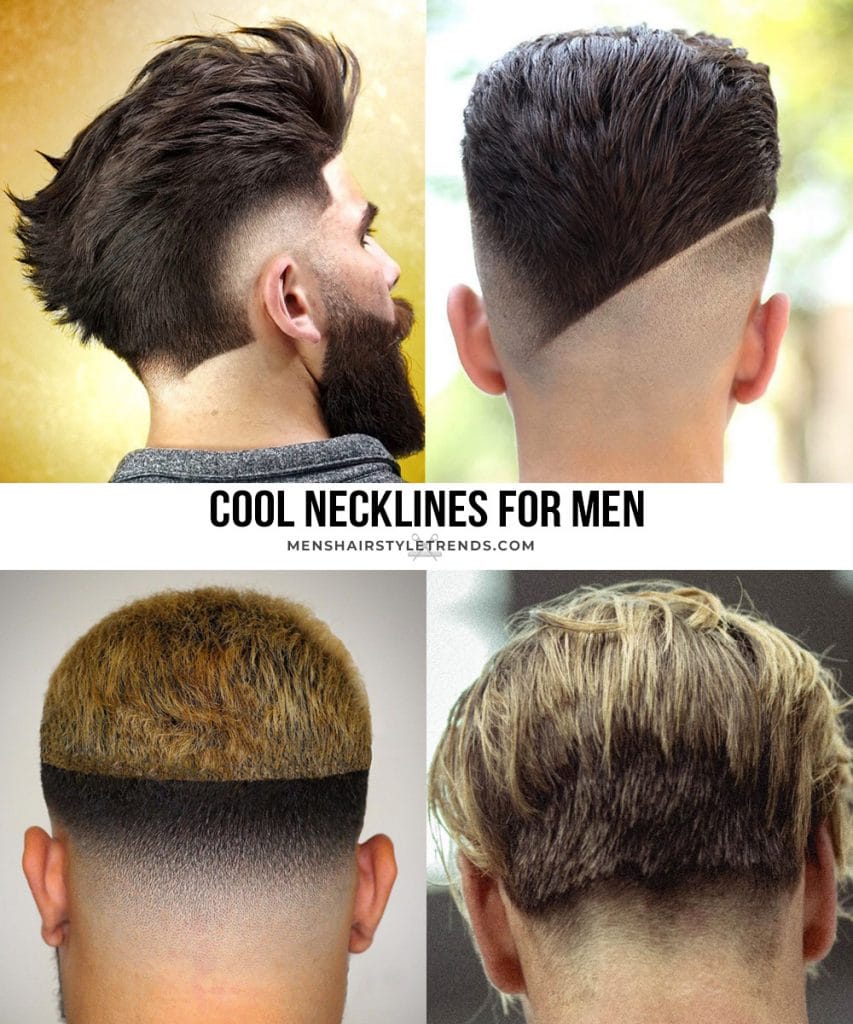 An unconventional haircut should have a corresponding unconventional finish. These necklines are designed to stand out instead of blend in. Instead of using a fade to seamlessly transition from hair to skin it can be used as a design element.
Bold lines also make a statement. Do you prefer a diagonal V-shaped neckline or a straight across line? If the answer is neither, check out this choppy, broken neckline.