Today's hairstyles for men with long hair have come along way since the laughable scraggly ponytail. All of these cool looks feature the latest hair trends, just with longer hair.
From chin length locks swept back to really long hair with an undercut, these fresh styles are cool and clean cut.
Check out these pictures for long hair ideas for men that go way beyond the man bun, though we have some of those too.
1. Long Sweep Back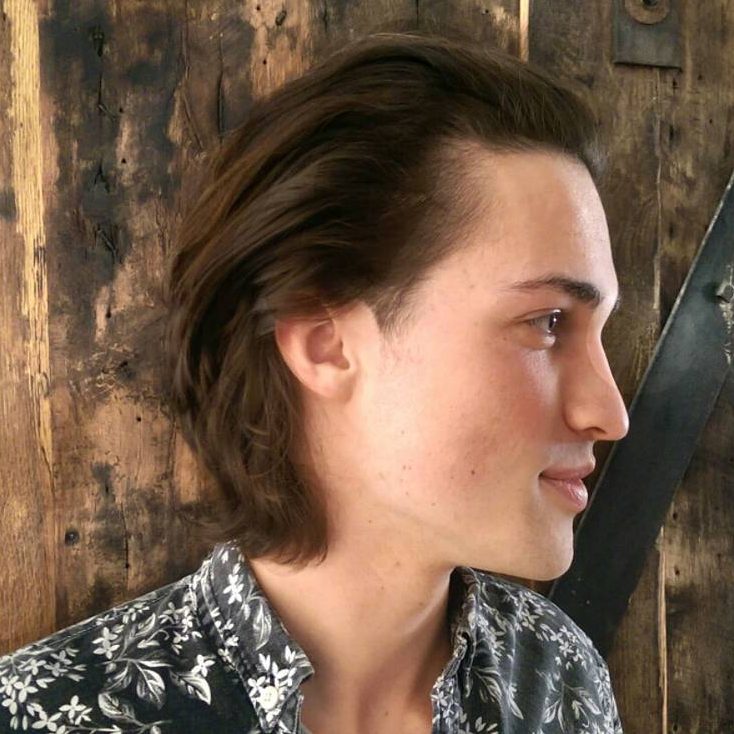 Slicked back hairstyles are still a great style. The sweep back does just what it says and sweeps hair back with some volume and texture. Style it by working a matte product through hair and pushing hair back from the crown with fingers.
2. Cool Long Surfer Hair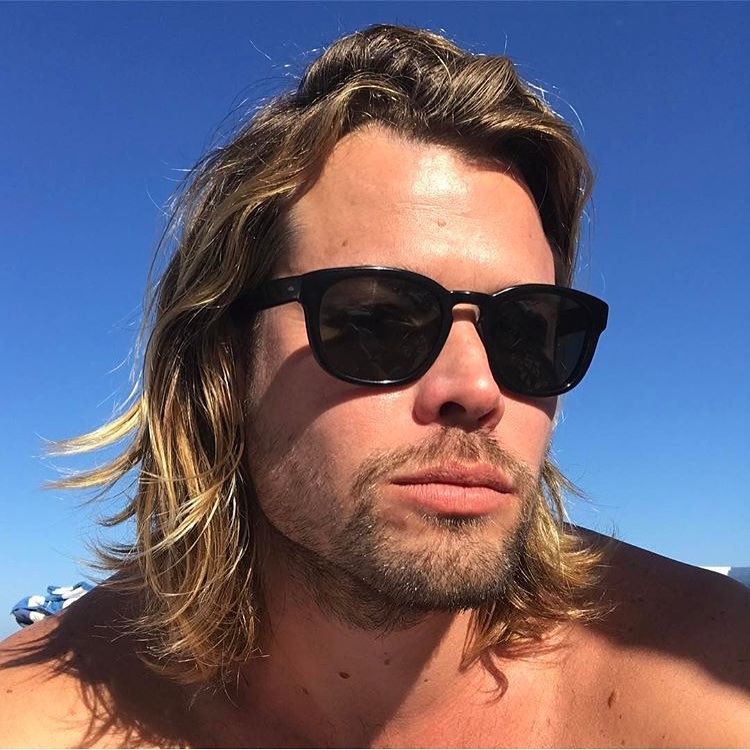 Messier textured styles are huge this year and that applies to longer hair too. This surfer can be styled without hitting the beach. The secret is salt spray to get that definition and volume with the pump of a bottle.
3. Curly High Top Fade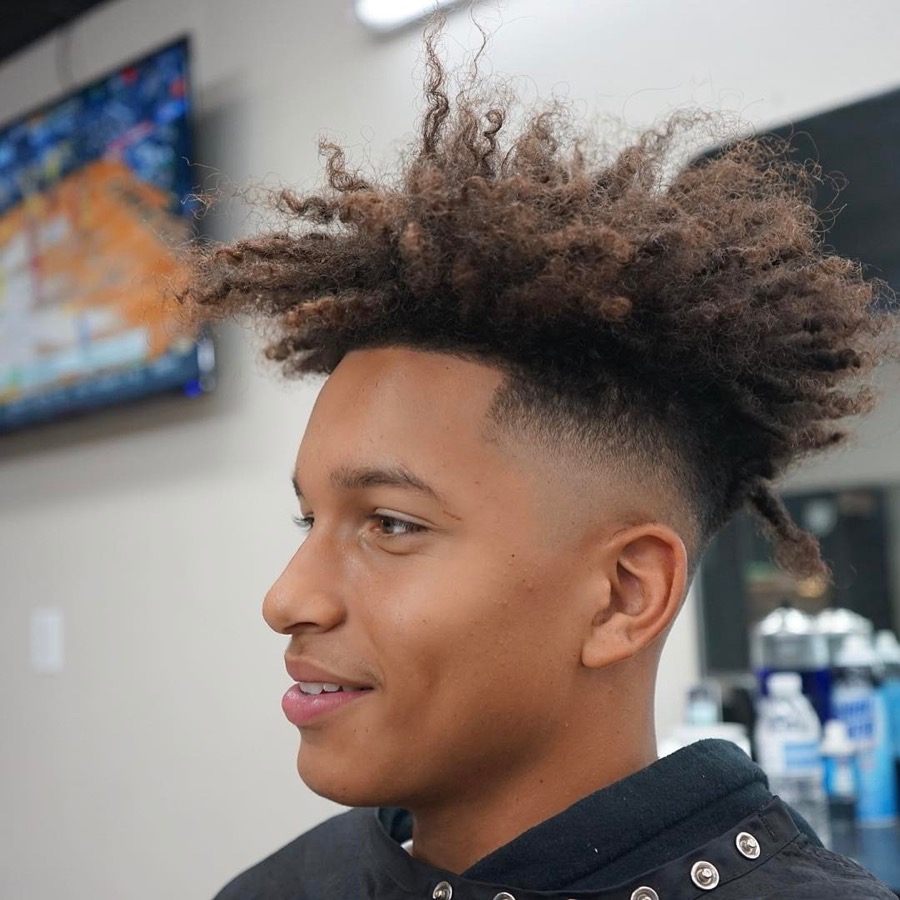 The hi-top fade is one of the most popular long hairstyles for black men. In addition to the classic flat top styles, curlier looks look great especially with a mid bald fade.
4. Tousled Long Hair + Taper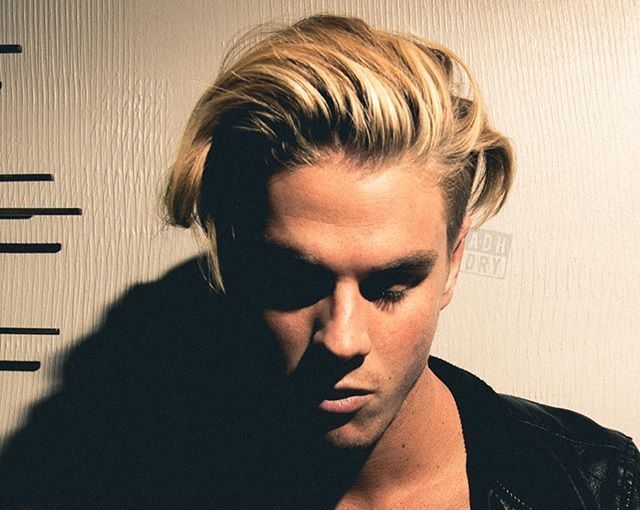 With a hint of influence from the 90s, this cut and style is the latest look. Hair is long with a taper at the sides. The style is just messy enough, mostly slicked back but a twist of fringe on one side. Get the look by blow drying hair and finishing with ADH Dry for texture and hold.
5. Chin Length Bob Hairstyle for Men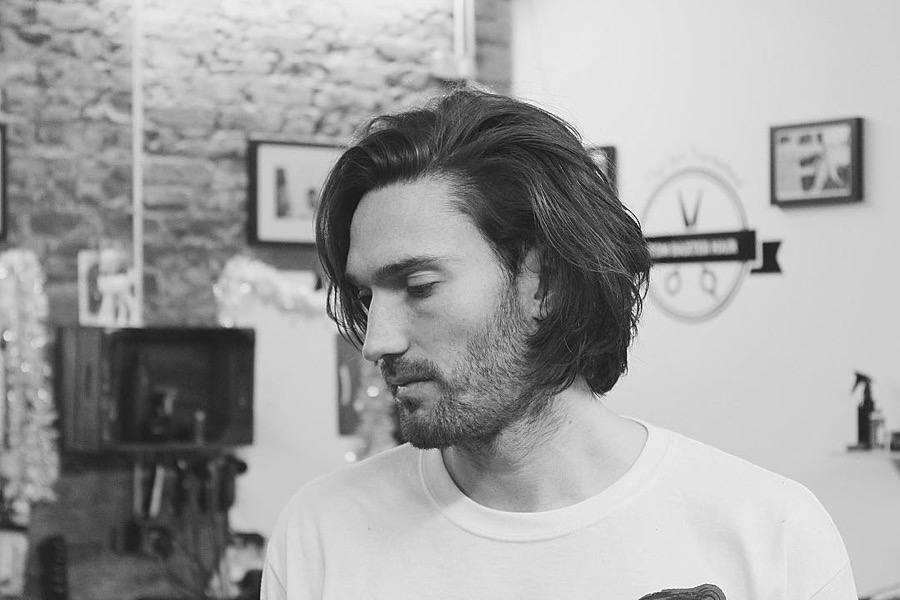 While the side part is a cool hairstyle for men, these longer looks are more stylish without the interruption of a part. Instead, hair is worked backwards where the part would be.
6. Afro Hairstyles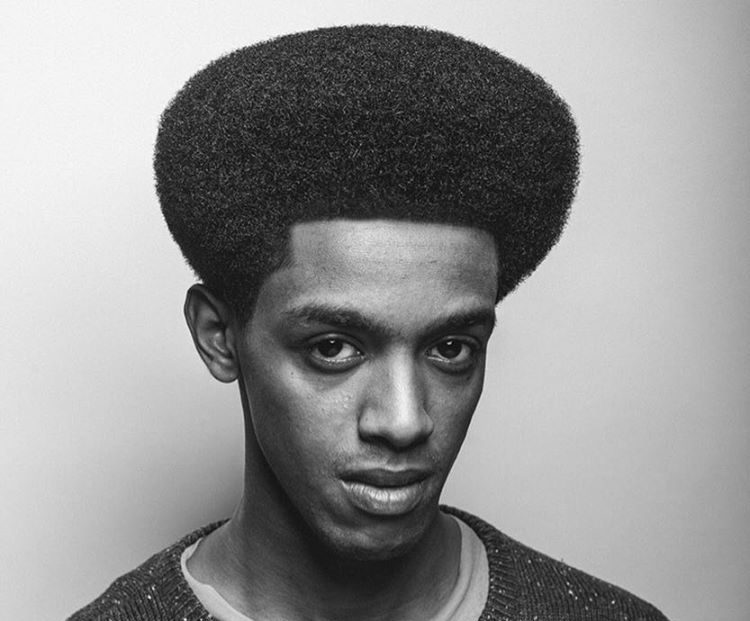 The other way to wear long black hair for men is the afro. This modern version has more of a mushroom shape than the classic rounded profile.
7. Undercut + Samurai Bun + Drop Fade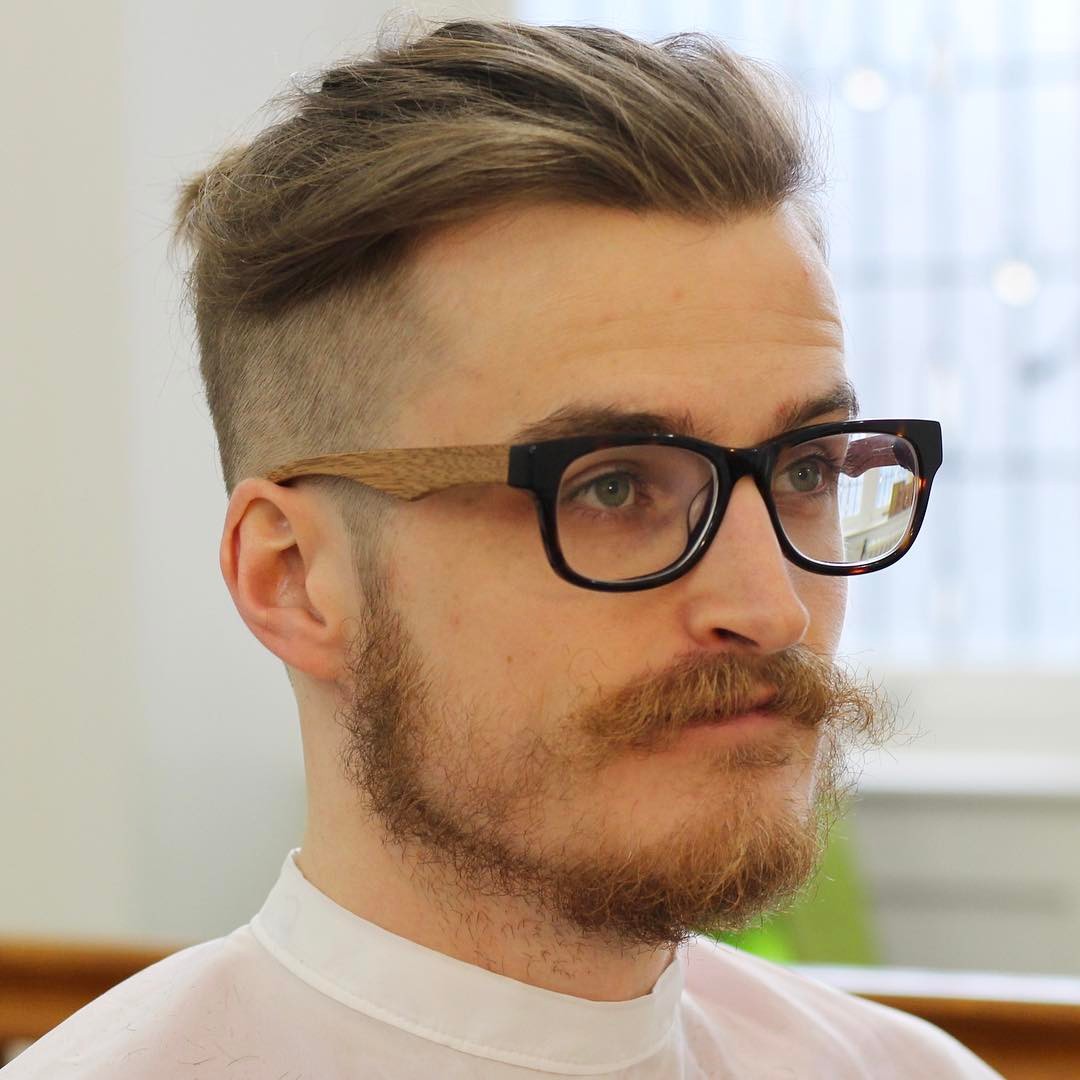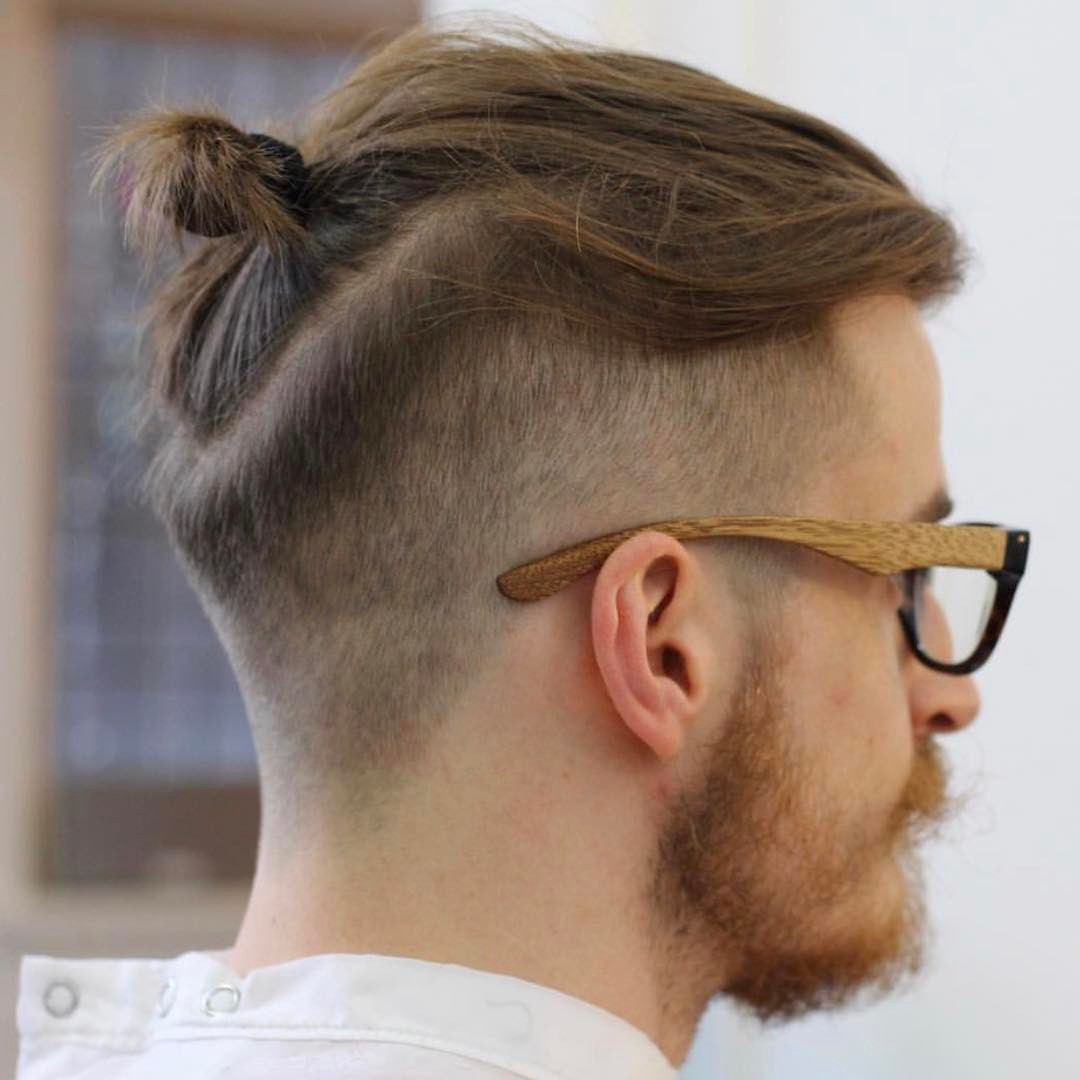 The man bun trend is still going strong because it is an easy and attractive way to wear long men's hair. This cool version features long hair on top and a drop fade for the sides. A tiny samurai bun reveals the distinctive shape of the fade. From the front, hair is loosely pulled back for some volume.
8. Long Slicked Back Hair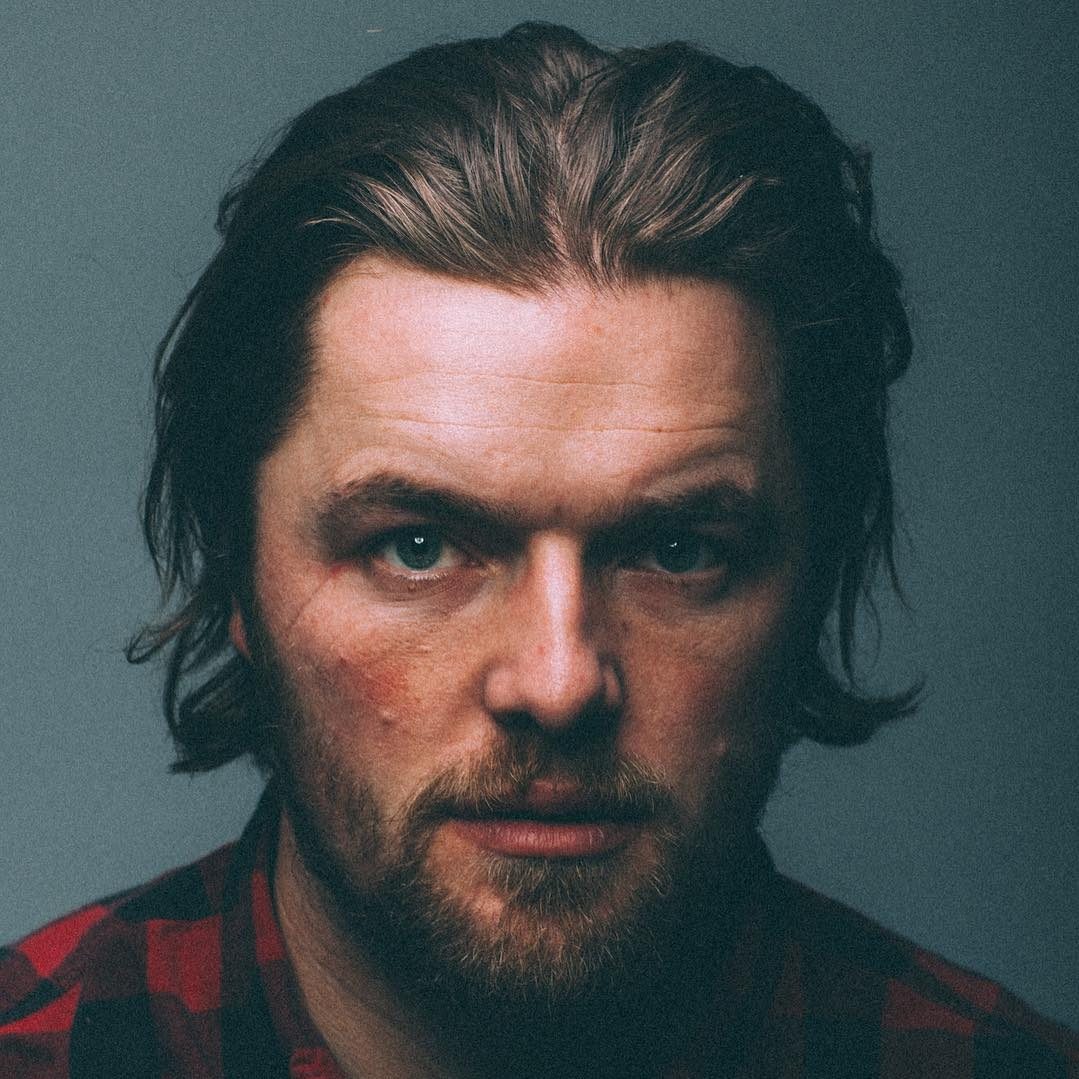 Slicked back is one of the coolest and most clean cut way to wear long hair for men. It's easy to style too, just work a product that suits your hair type through hair and style with fingers.
9. Long Hair + Full Beard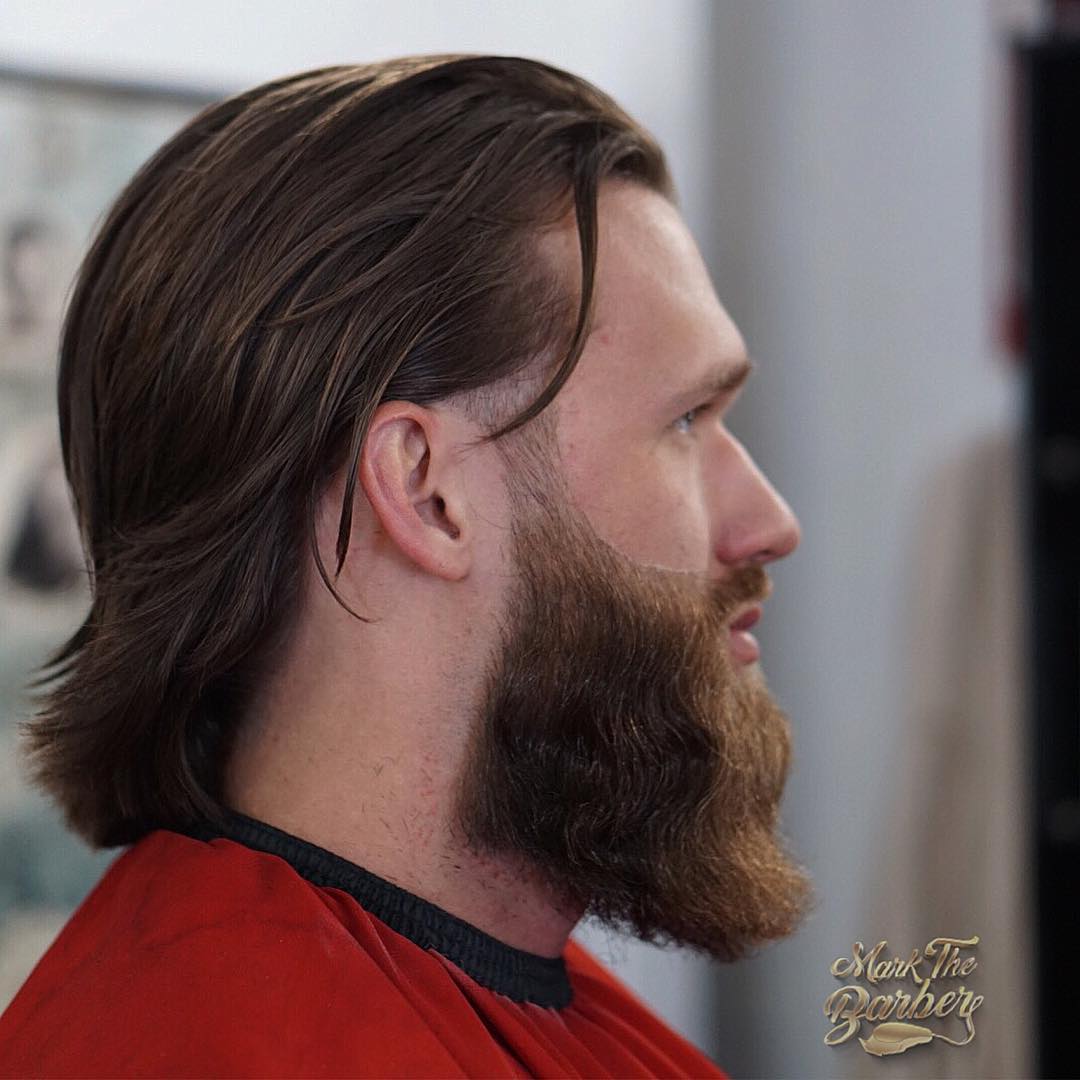 If you can grow long hair and a full beard, go for it. A quick fade at the sideburns adds a clean cut finish.
10. Long Wavy Hair Hairstyle For Men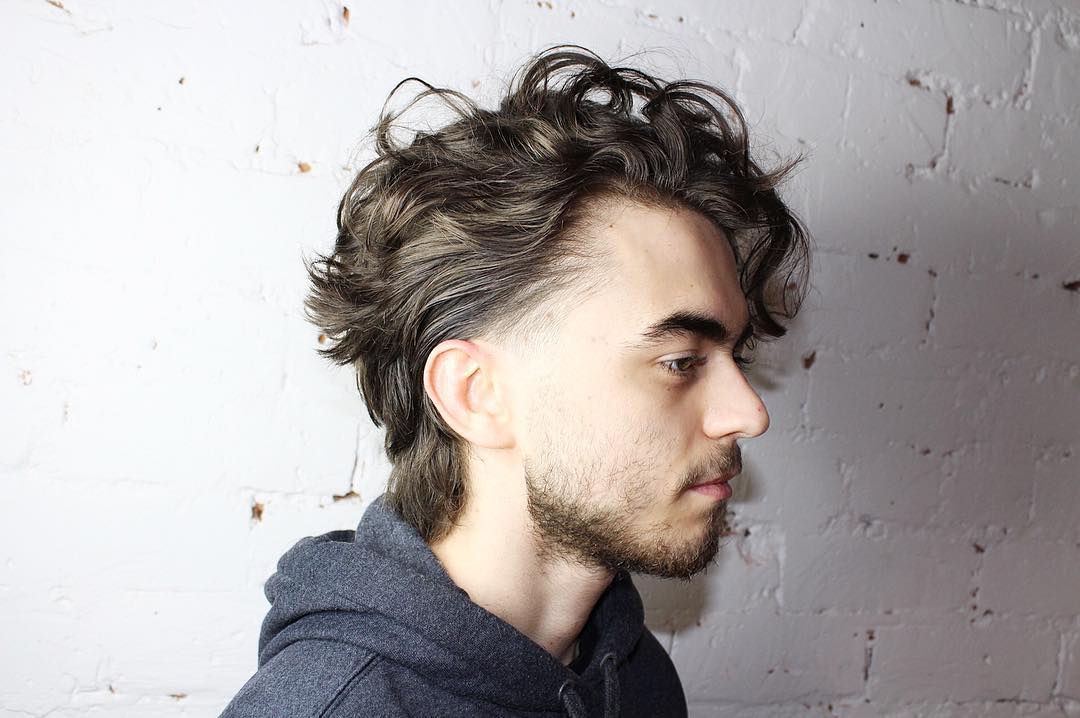 The same slicked back and tousled styles that work chin length straight hair also look great with waves. Keep hair off the face and out of the eyes don't shy away from some wavy volume.
11. Long Hair + High Fade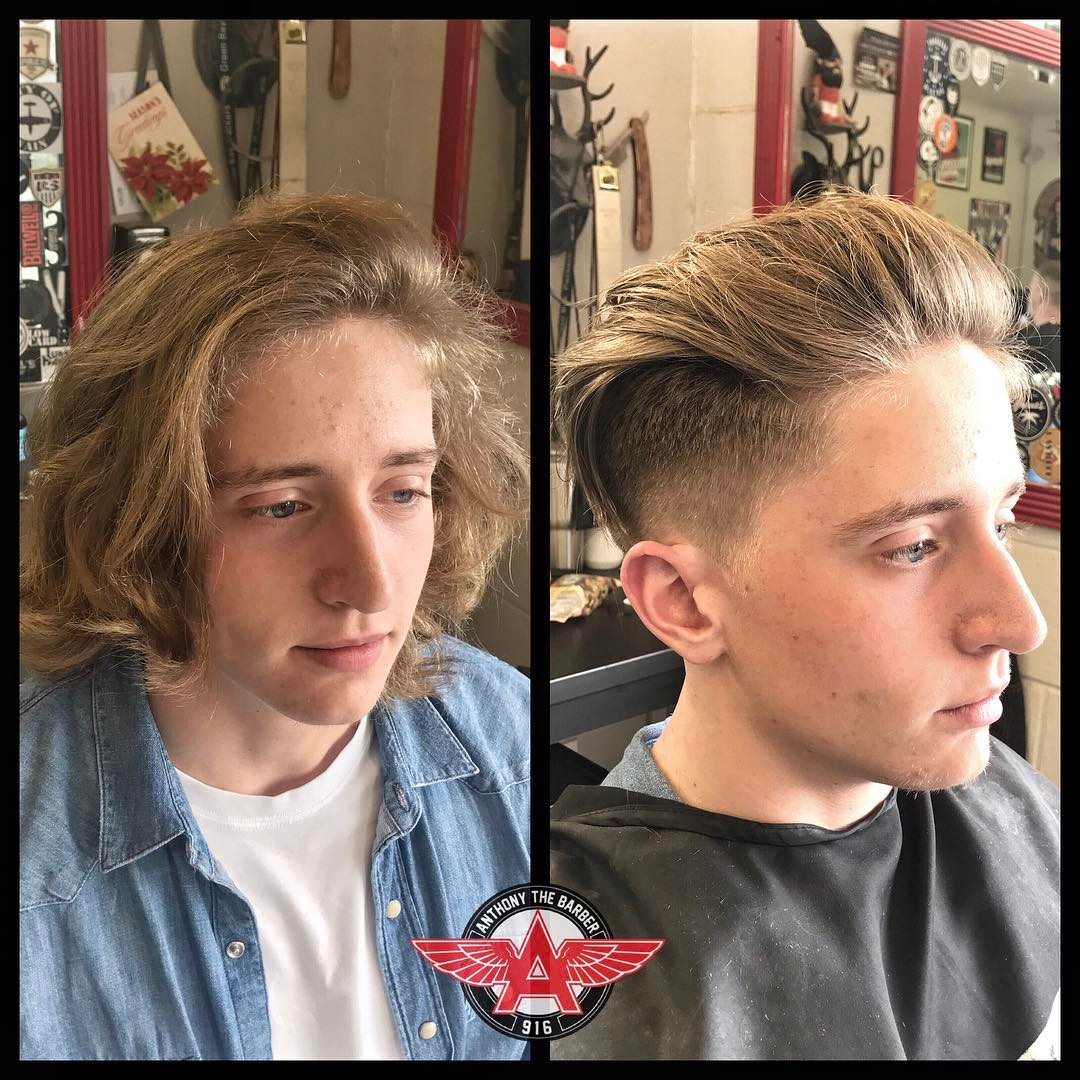 An undercut or high fade is a great way to keep hair long while cutting down on drying and styling time. The loose blow back style works well with this cut but hair can also be worn over to one side.
12. Textured + Tousled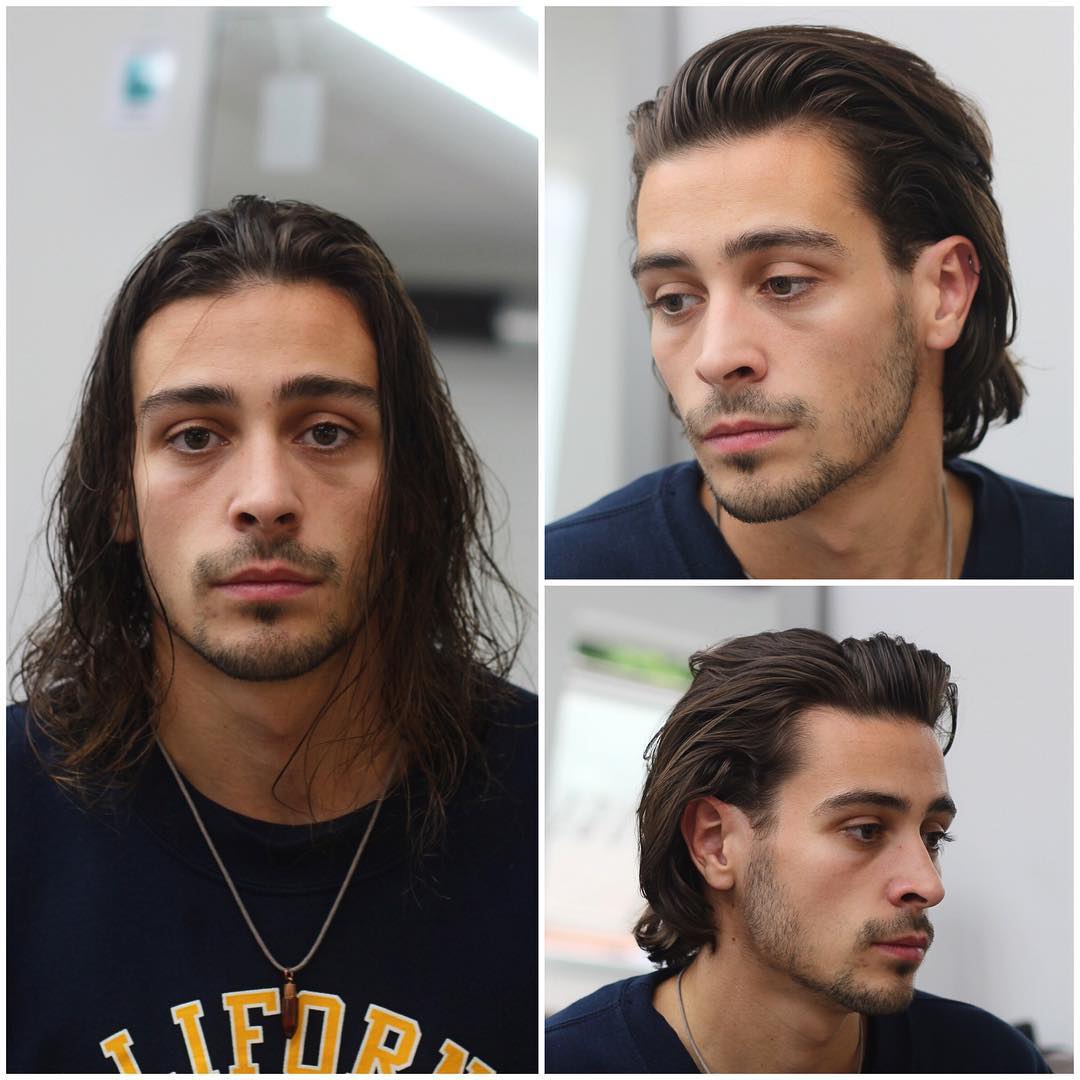 The texture trend works for all lengths of hair, from short to long. With a trim, this guy's long hair goes from stringy to sophisticated.
13. Combover Hairstyles for Long Hair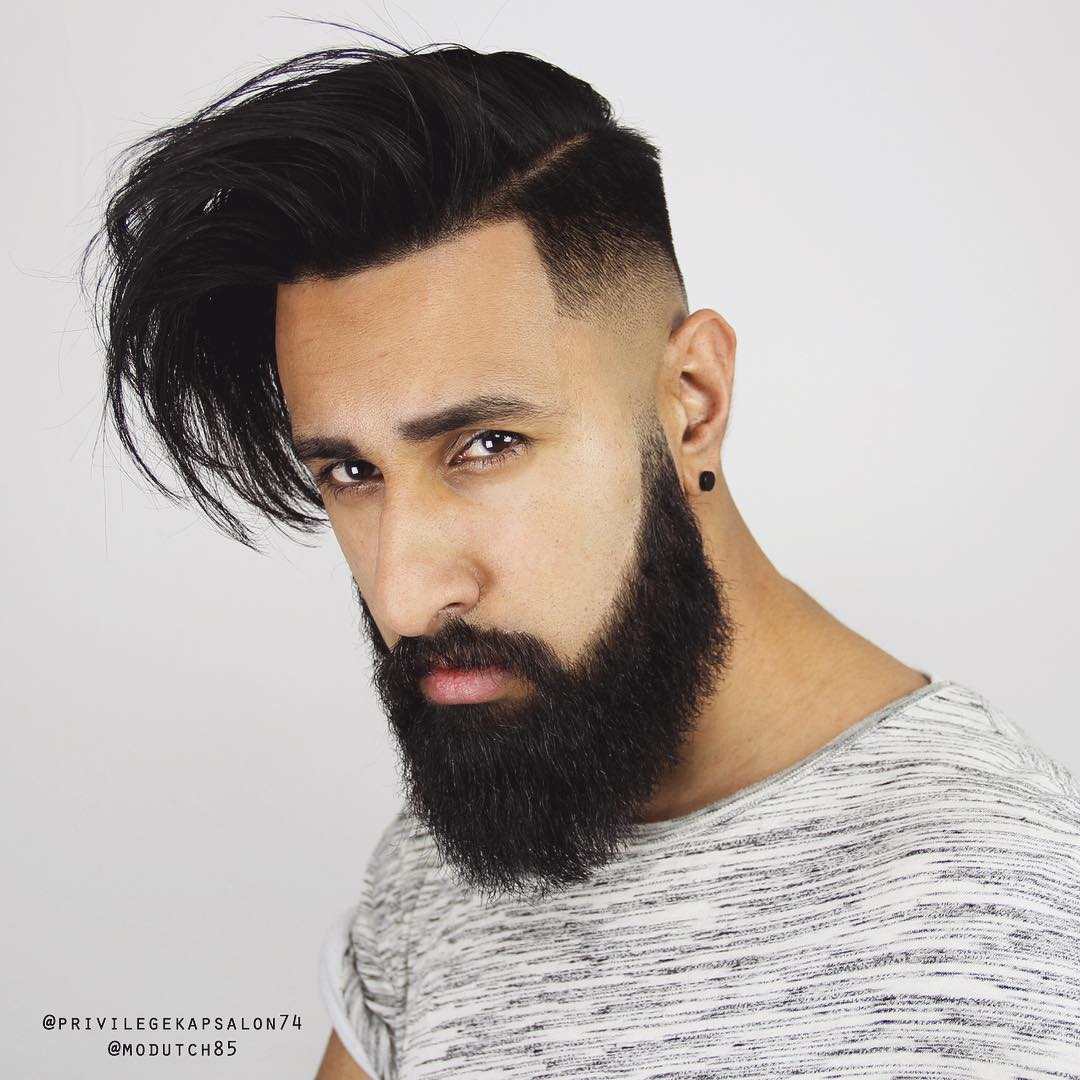 The combover fade breaks out of it's conservative mold when styled with longer hair. It's all about creating a wave to one side with plenty of volume.
14. Long Hair + Low Fade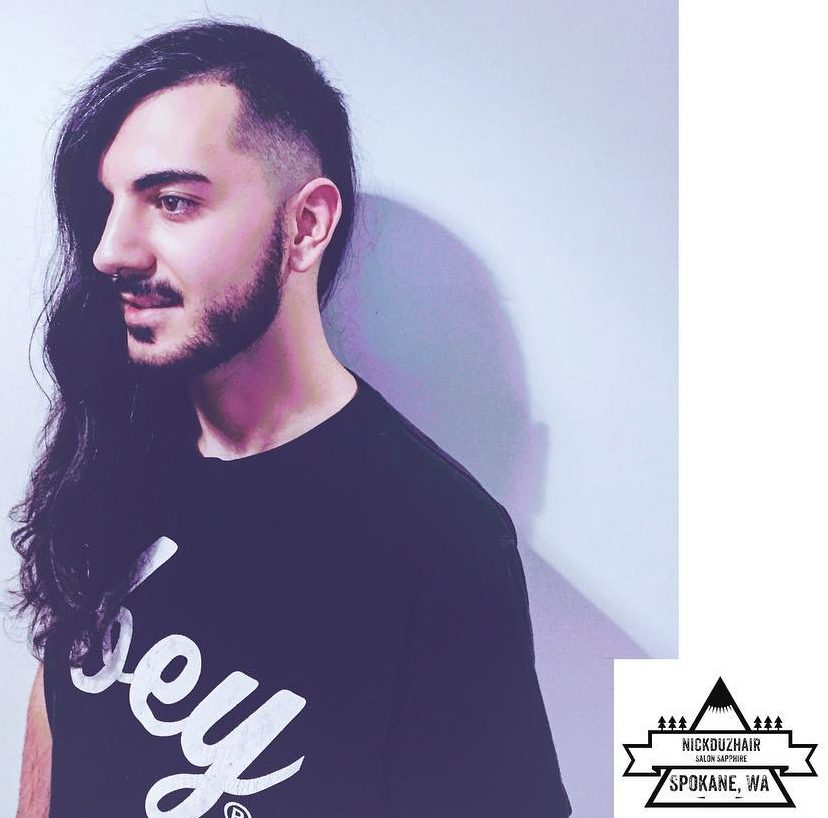 The cool thing about fade haircuts is that they can be added to any men's hairstyle. This fresh style combines a low fade with really long hair worn over to one side to emphasize the shaved temple.
15. Low Fade + Man Bun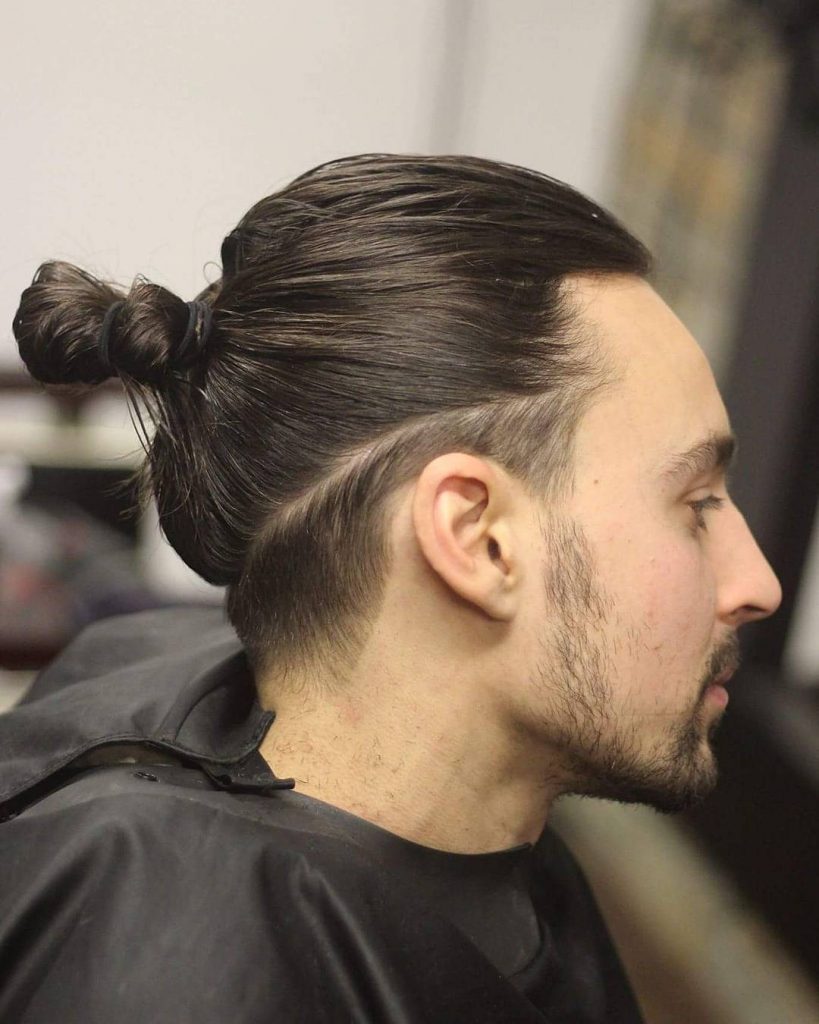 Here's another look at a low fade worn with long hair. It looks clean cut when hair is worn down or when completely revealed with a man bun style.
16. High Fade + Man Bun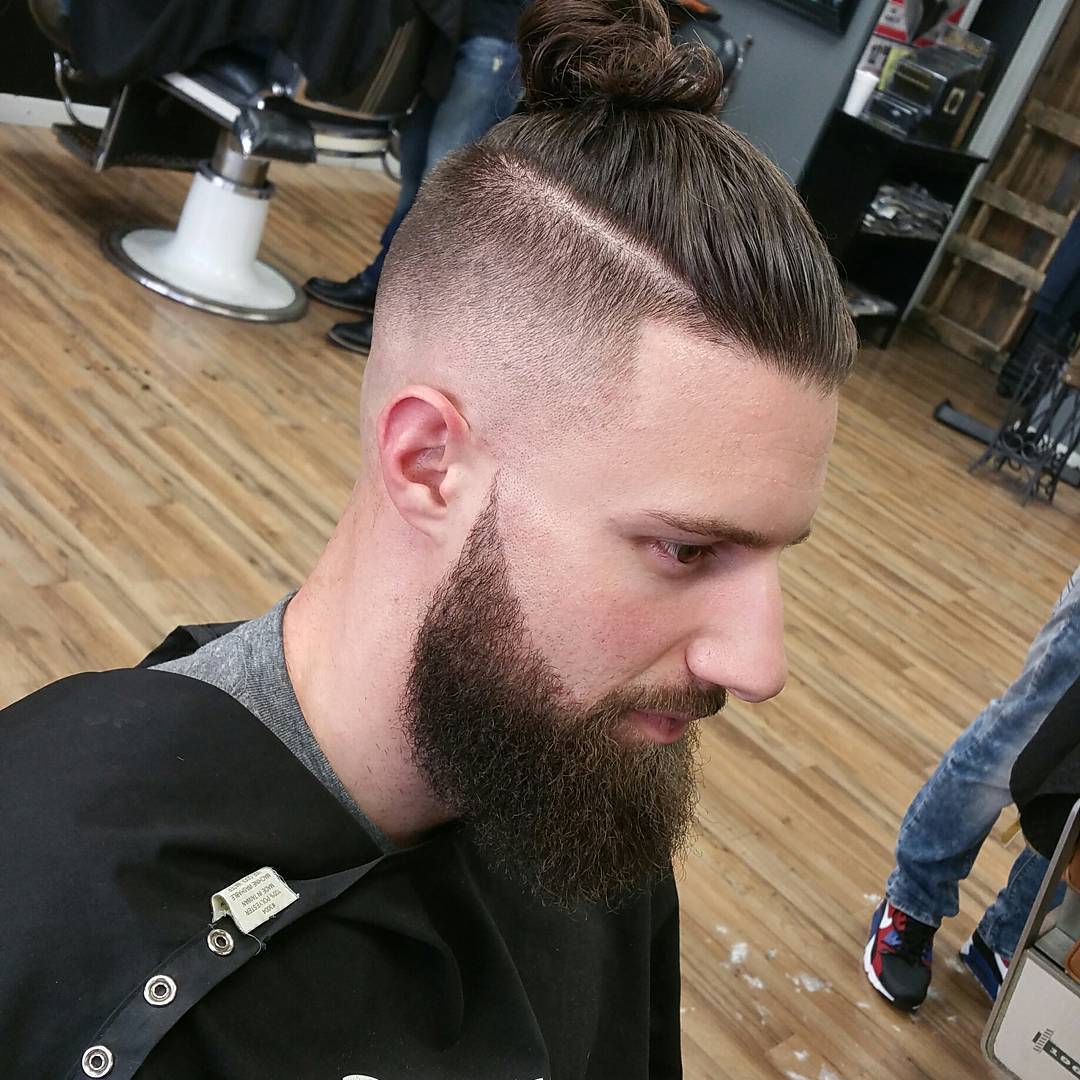 Brian Redard keeps hair out of his way for Ultimate Beastmaster with this classic high fade and man bun combination.
17. Sideburn Fade + Neck Taper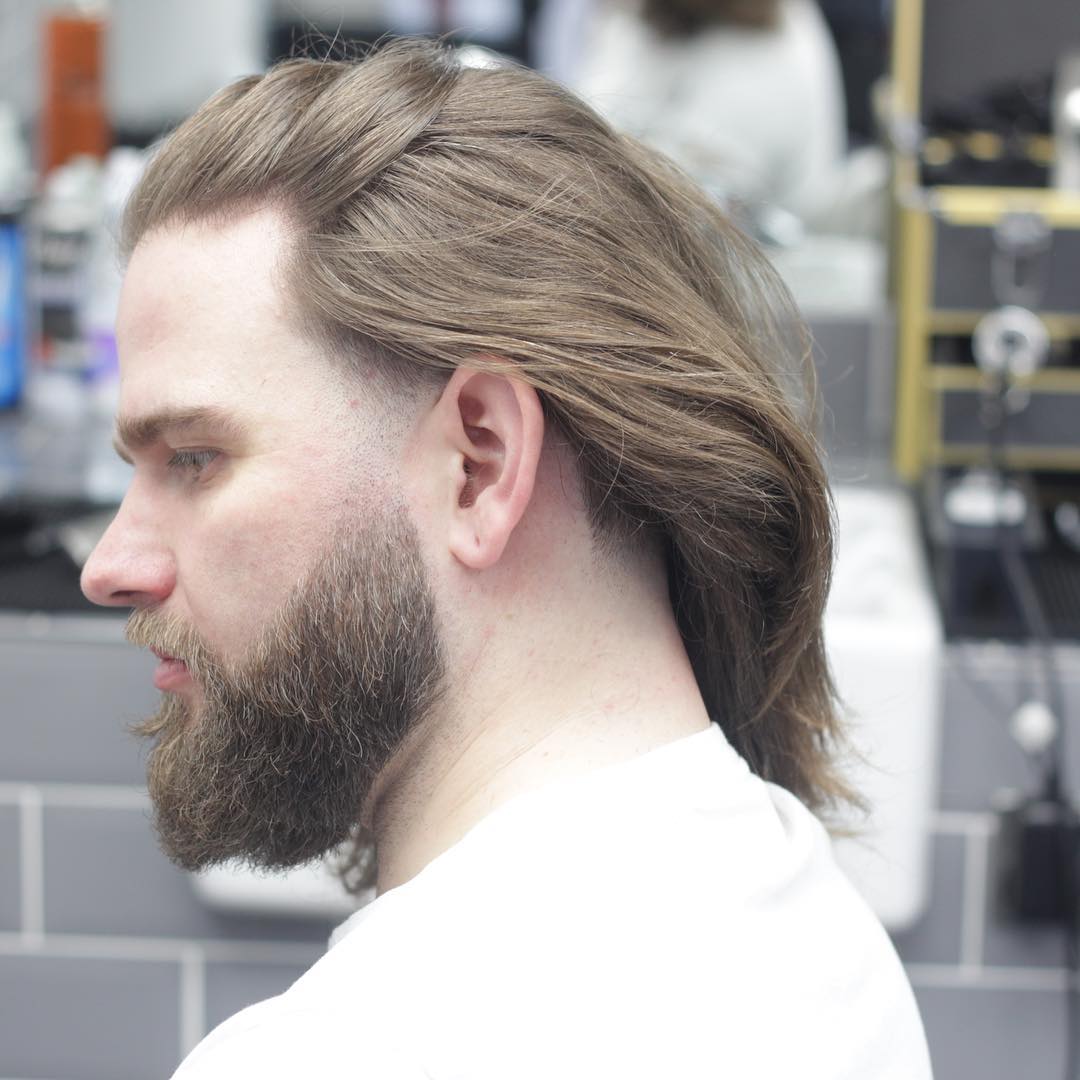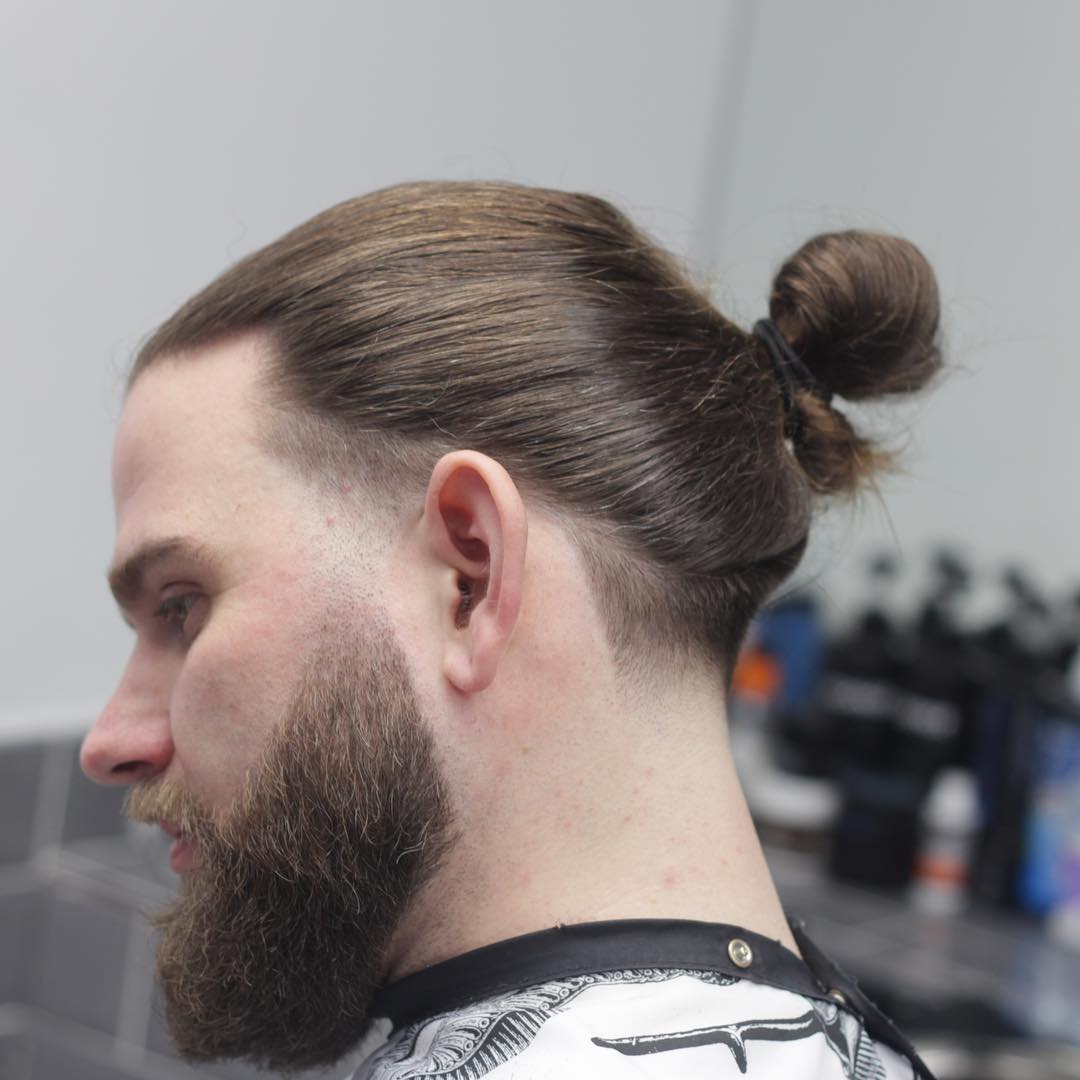 Tapered edge create stylish and clean cut edges that are noticeable when long hair is worn up or down.
18. How to Style Long Hair for Men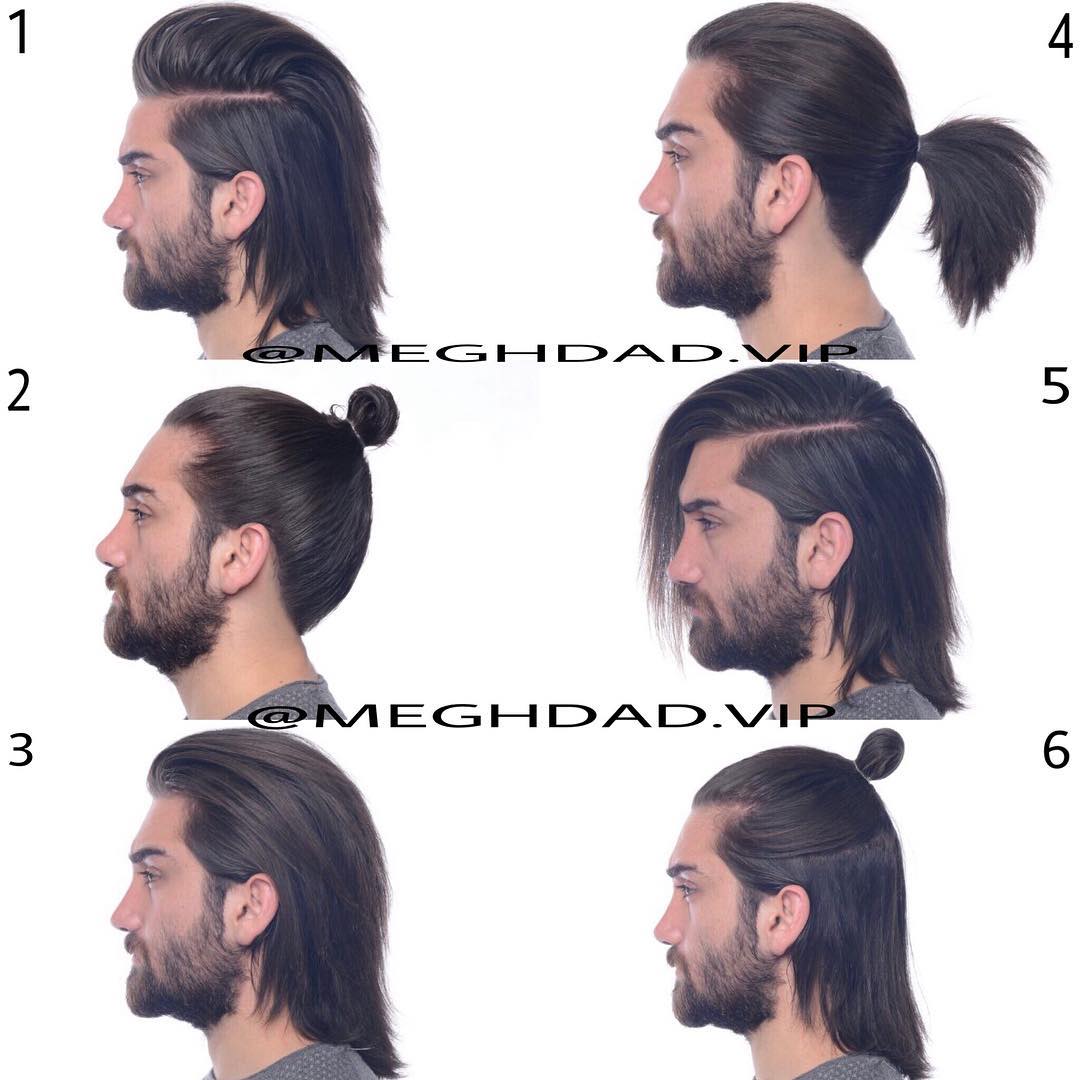 While many guys wear hair down or throw hair up into a man bun, there are plenty of different ways to rock men's long hair. A ponytail can be worn up high, down low or in the middle. A man bun can be styled with all or just half. When worn down, hair can be styled back or worn with a defined part.
19. Low Man Bun For Long Hair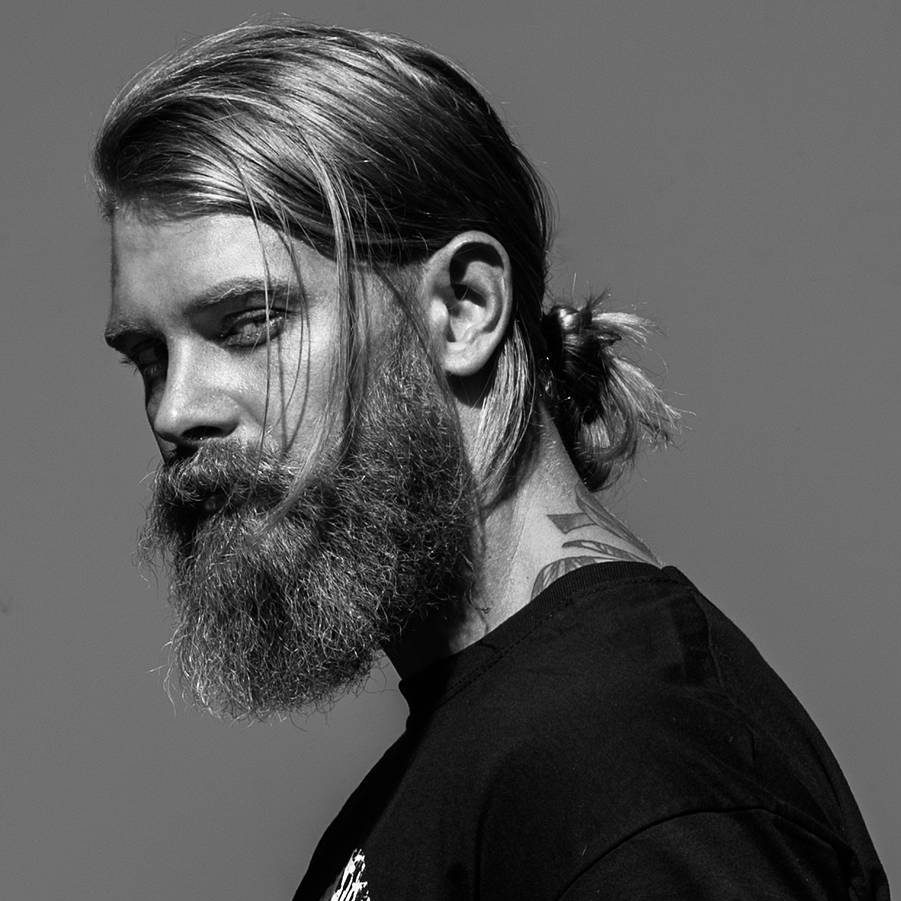 There are many subtle variations on the man bun. This must-messy-enough look wears pulls back hair down low with a few strands loose around the face. The man bun is a messy twist of hair, somewhere in between the pull-through method and classic twisted bun.
20. Long Hair with a Part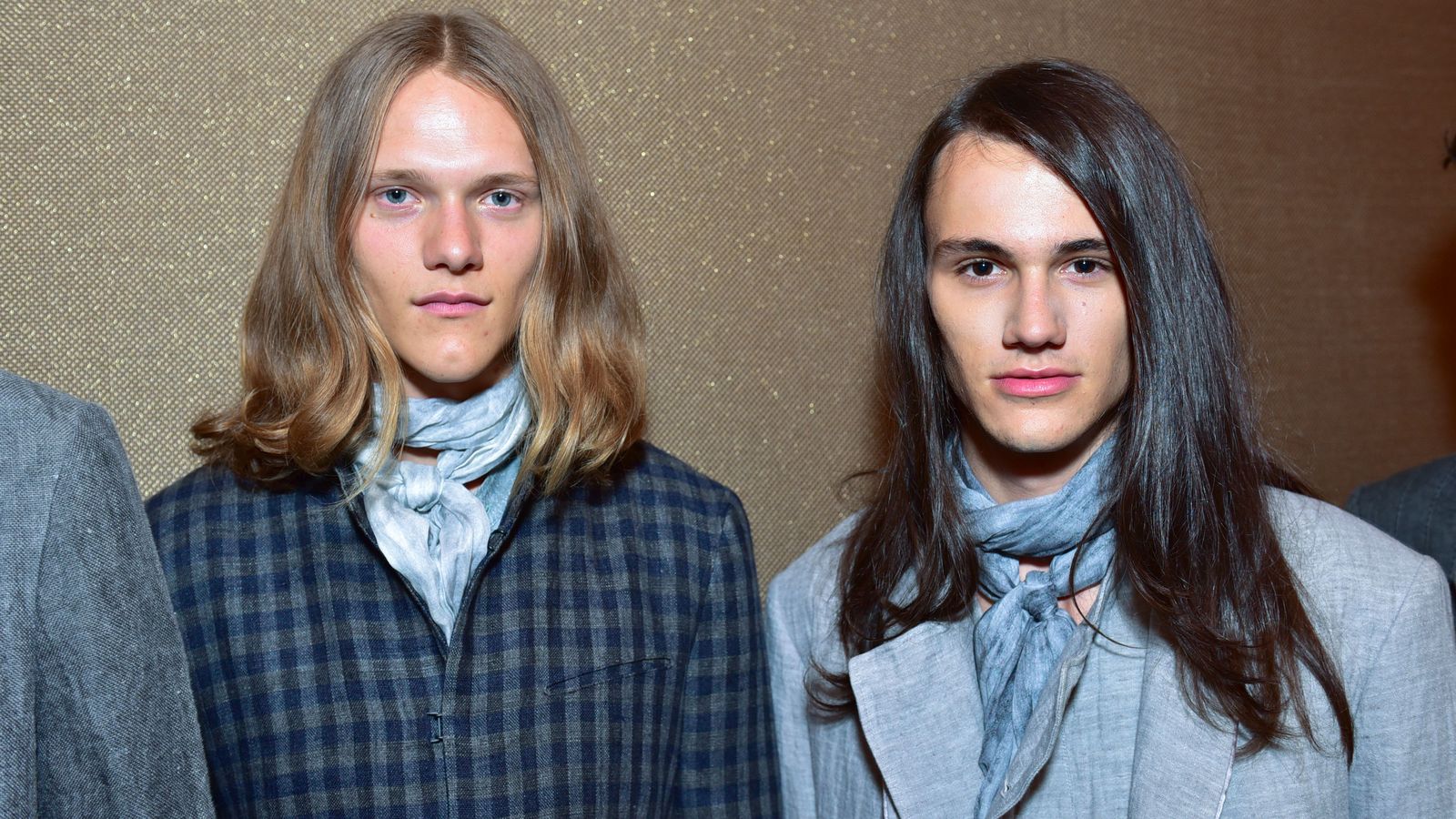 Long hair and parts are evidently in, along with summer scarves. The center part is more of a classic or retro look while the side part is more modern, as well as flattering for most face shapes.
21. Long Hair + Undercut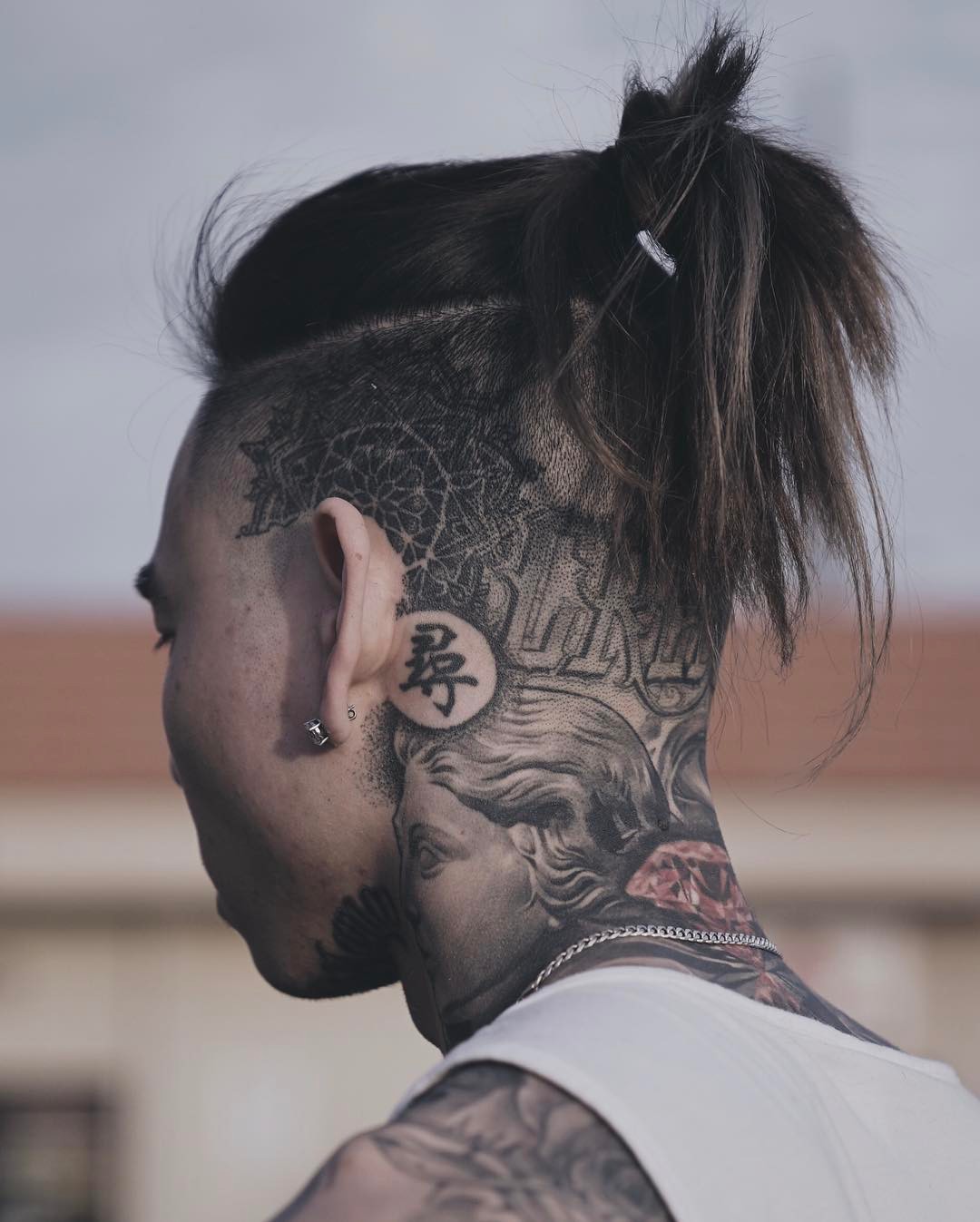 Undercut hairstyles are especially dramatic when they reveal ink, although this bold cut and style have plenty of drama on their own.
22. Pomp Mohawk For Long Hair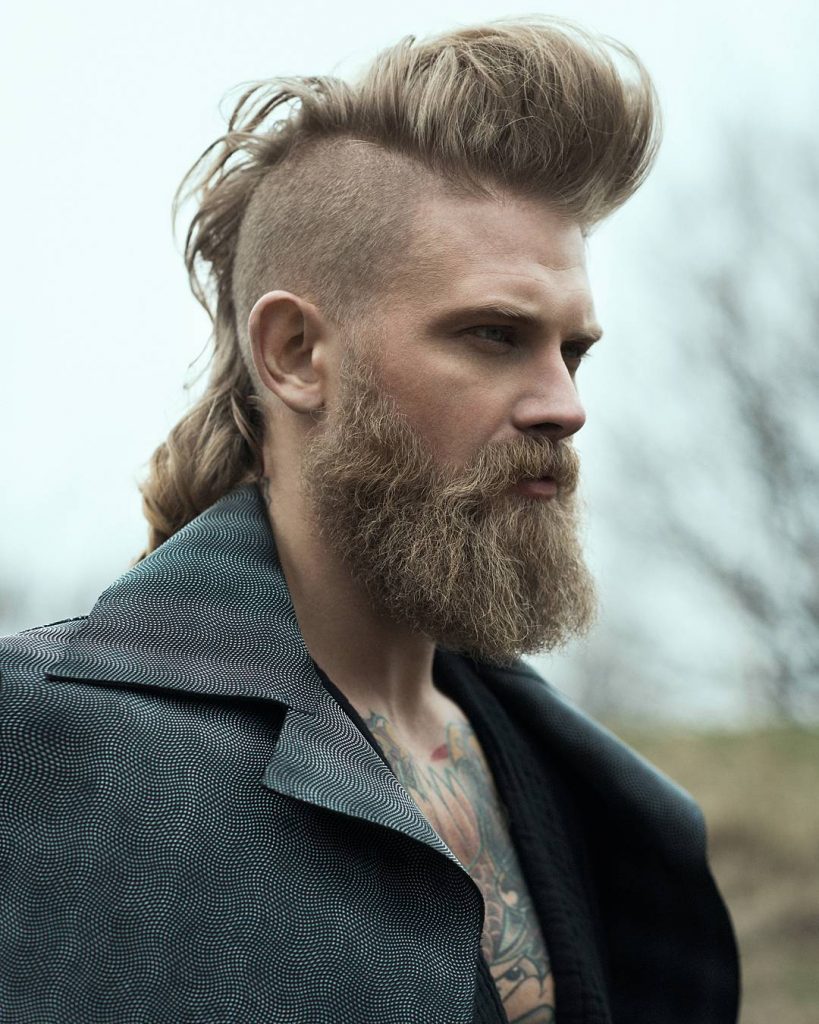 This ultra cool style for long hair works a mohawk haircut into a pomp style.