Somewhere in between short and long, these medium length hairstyles for men are just right. It is a versatile length that can be worn up to look shorter or down for a long hair feeling. These medium length cuts for men are longer than about 3″ and land above the chin.
Many of these men's hairstyles are types of pompadours. Beyond the classic, pomps can be messy, textured, matte, or have an added side part. There are so many slicked back styles because they tame long hair and work for all hair types. Swept back looks can add volume to thick hair, make thin or fine hair appear thicker, lengthen round faces, and just look plain cool.
For looser looks, there are also flow hairstyles, messy looks, taper haircuts, dreads, and hair down looks. There is something for all hair types including straight, curly, Asian, and Black. Sides can be cut short into a fade or undercut or left long in a taper.
Keep reading for more than 50 pictures of medium styles for men.
1. Hairstyles For Medium Length Hair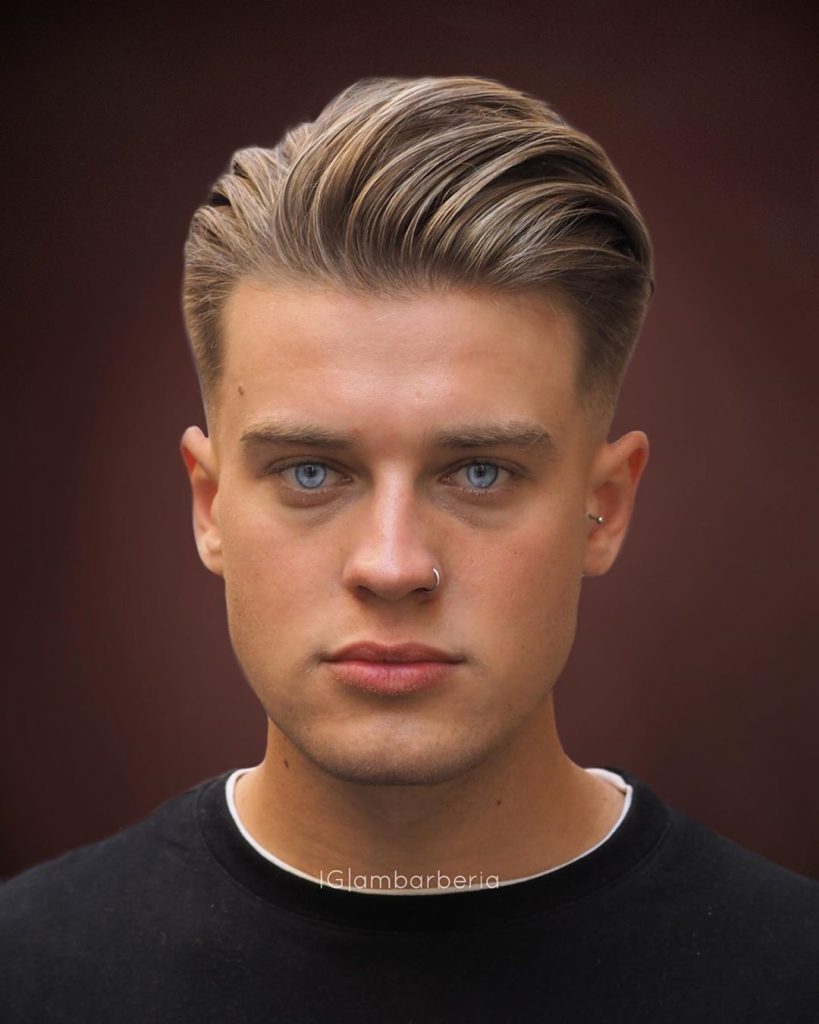 Some version of the slicked back pompadour is the top hairstyle for medium hair men. It is easy to style, looks good on everyone, and shows of length in a controlled way.
2. Medium-Long Hair For Men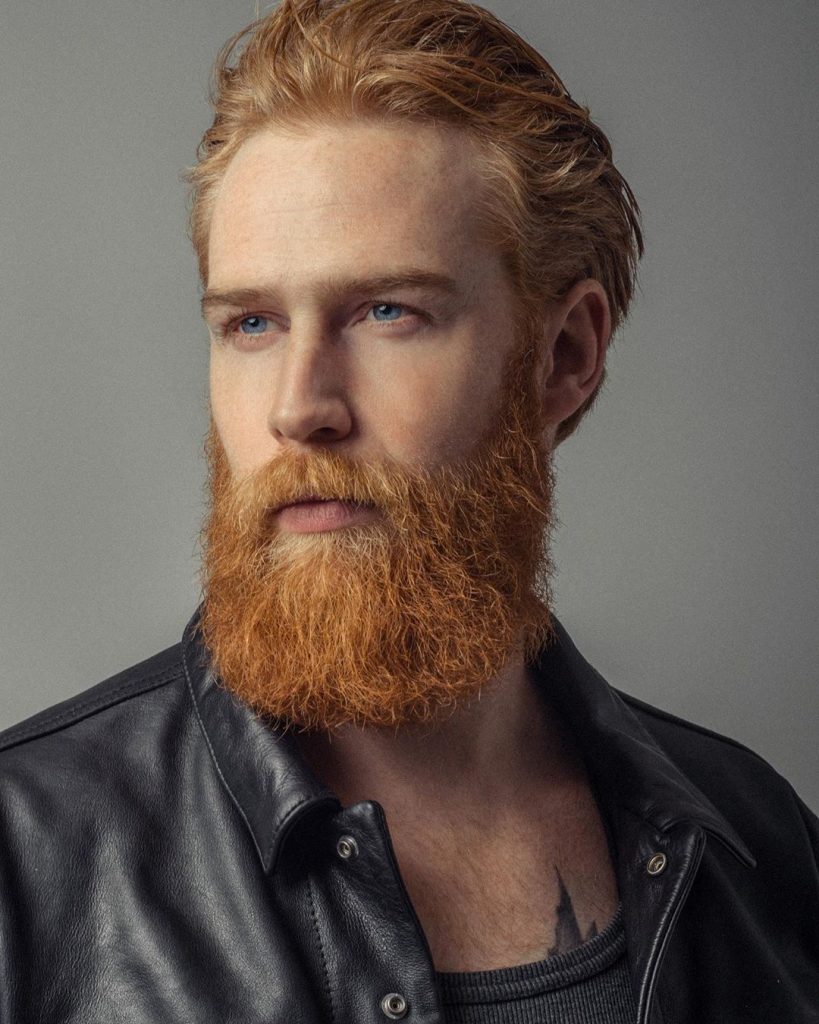 Model and beard inspiration Gwilym Pugh shows how good longer hair can look swept back. It doesn't even need to be neat.
3. Temple Fade For Men With Thick Hair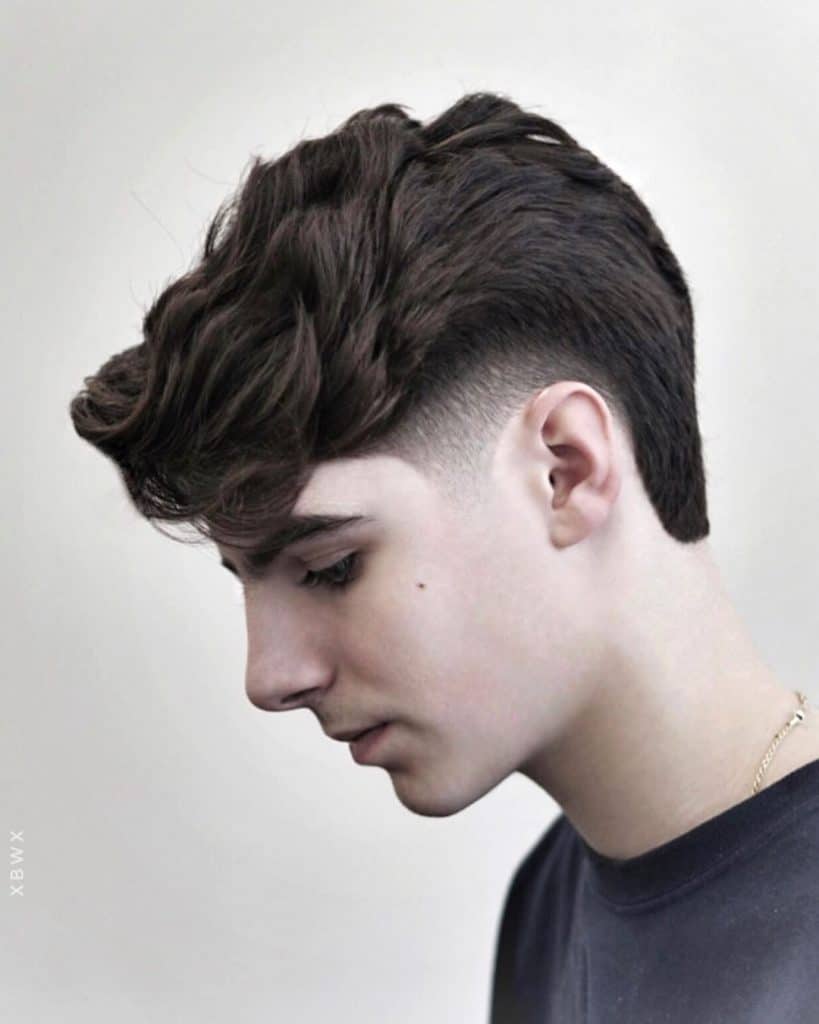 This temp fade haircut keeps the sides and back short while concentrating length on top. This cut can be worn lots of ways but looks great styled with fingers and a flexible hold product.
4. Medium Length Wavy Hairstyles For Men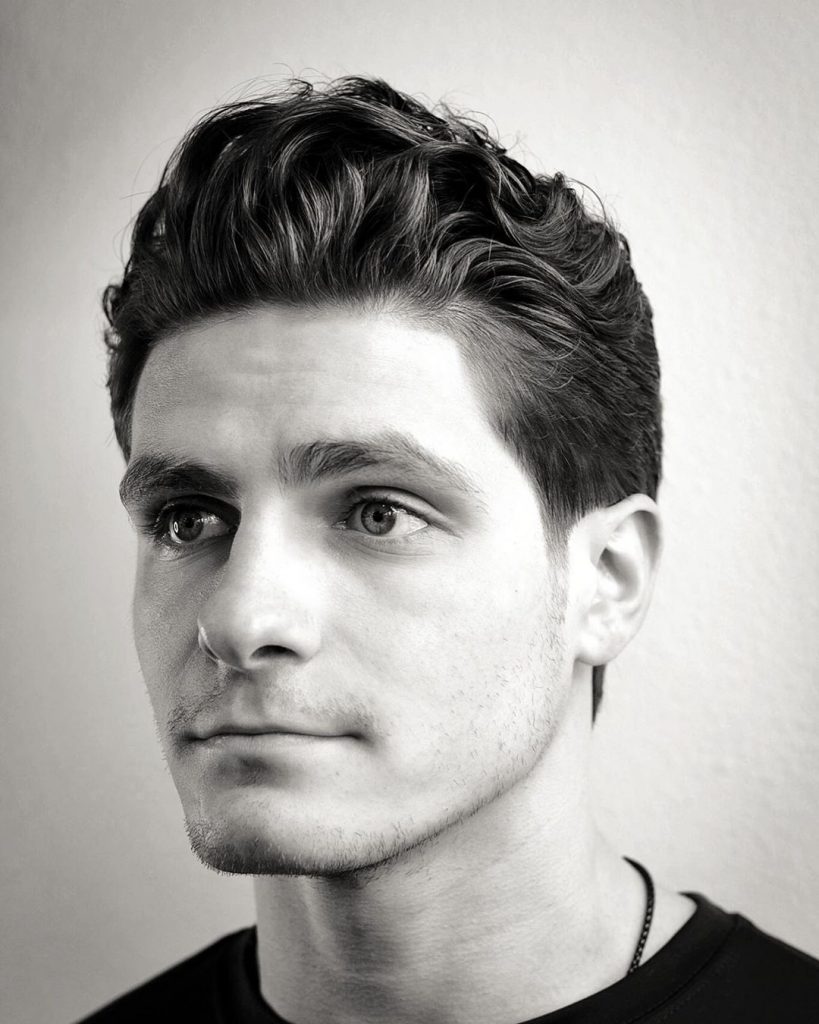 Here's another slicked back look, this time with added volume and texture from wavy hair.
5. Men's Hairstyles For Medium Length Straight Hair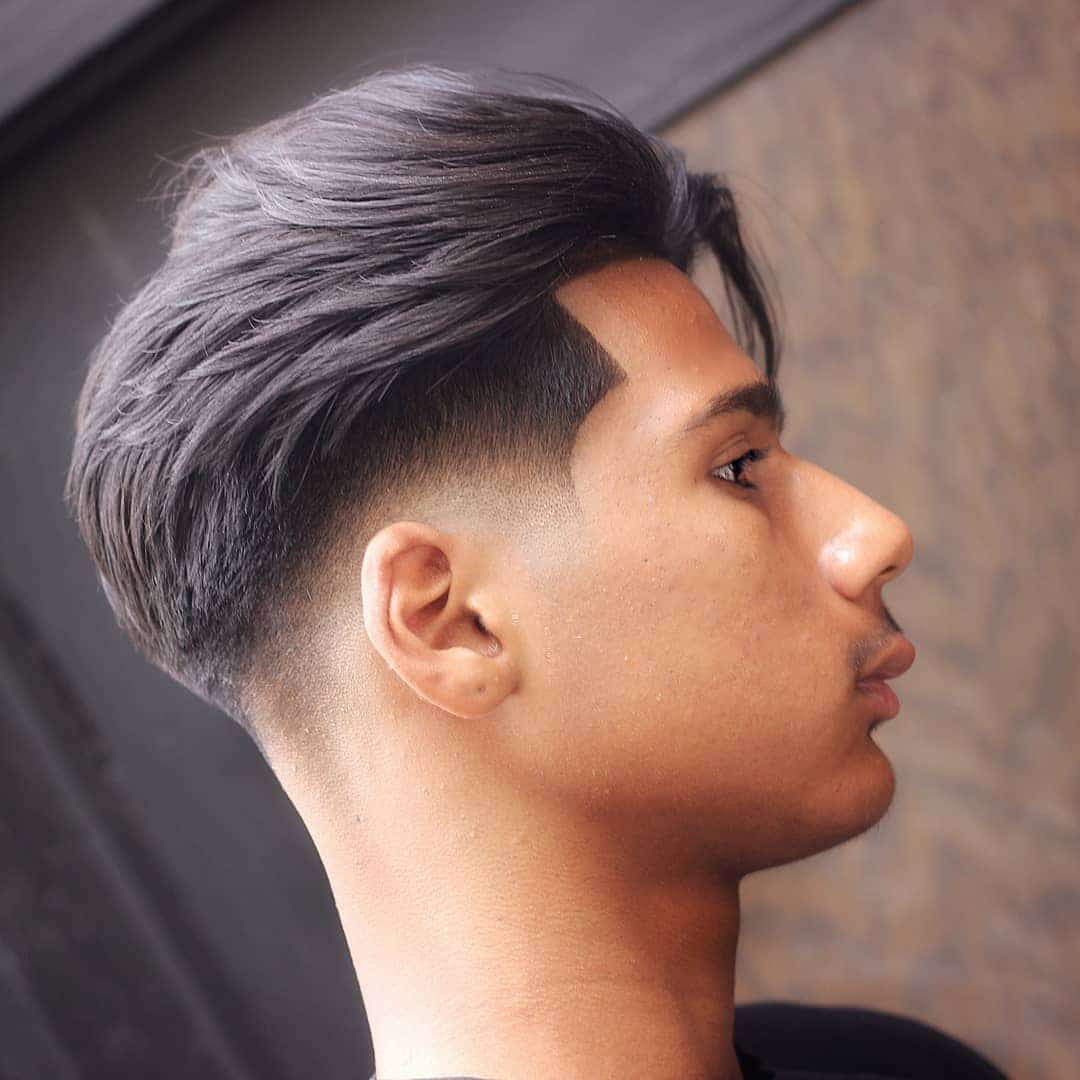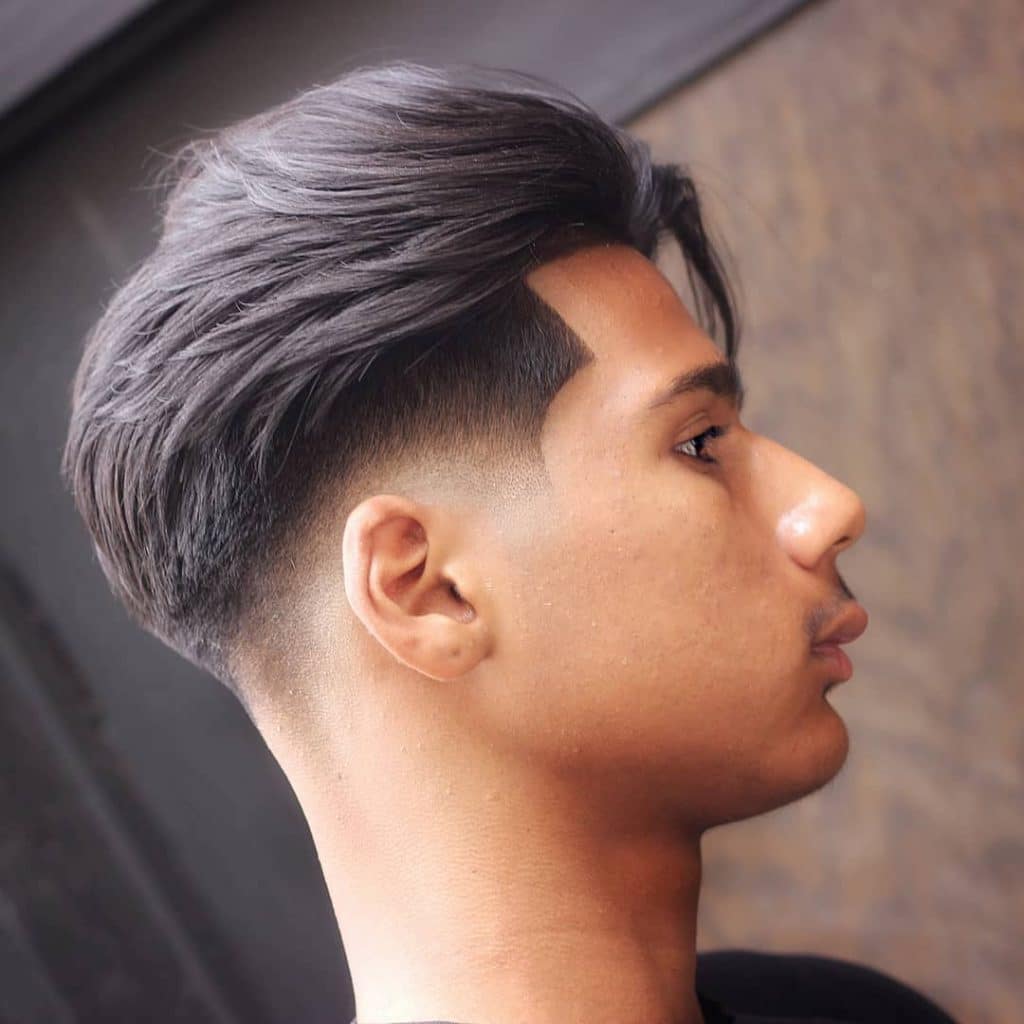 Another way to wear swept back hair is this 90s-inspired look with loose volume and piecey fringe.
6. Medium Length Hairstyles For Men With Round Faces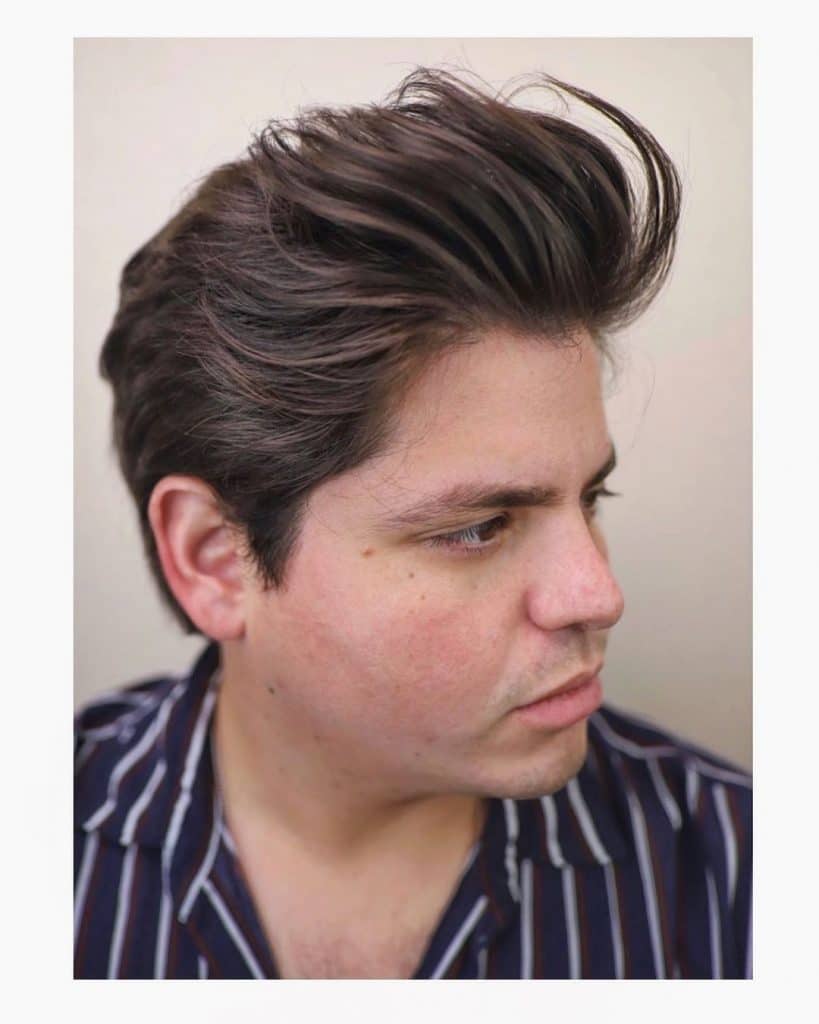 The most flattering hairstyles for round faces elongate the face with some volume. Here is one way to do that with medium length hair styled up into a messy pomp.
7. Medium Length Dread Hairstyles For Men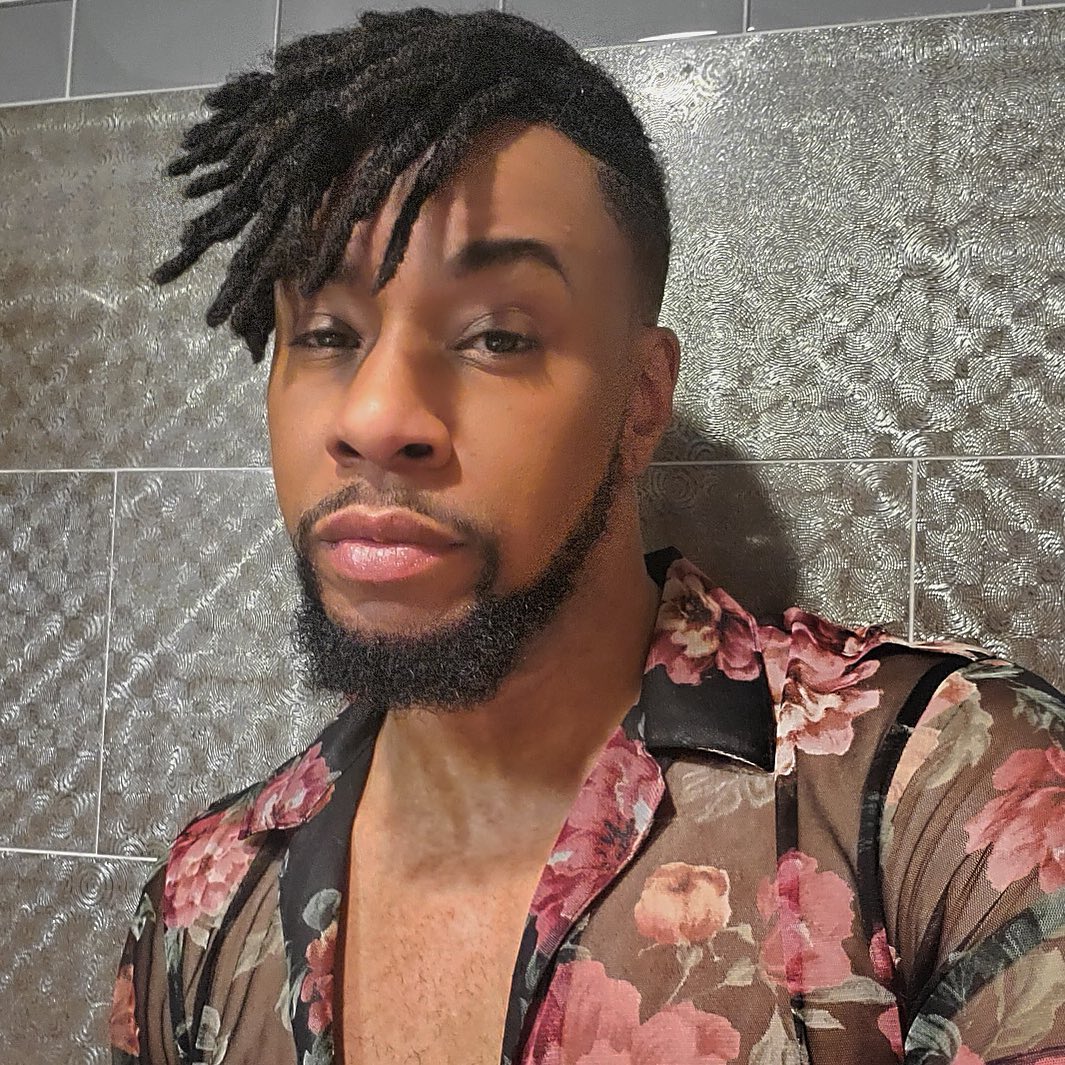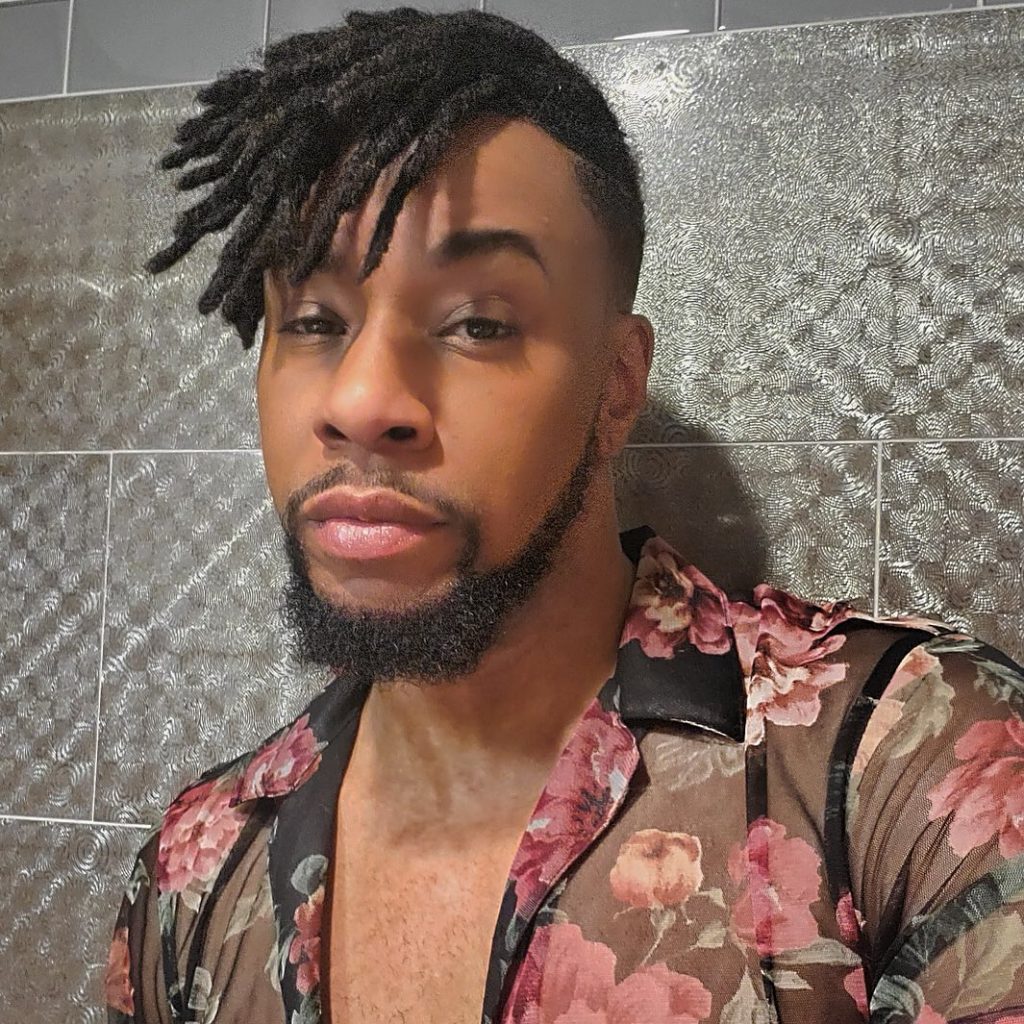 With undercut sides, these medium length dreadlocks can be worn in forward fringe.
8. Medium Length Hairstyles For Black Men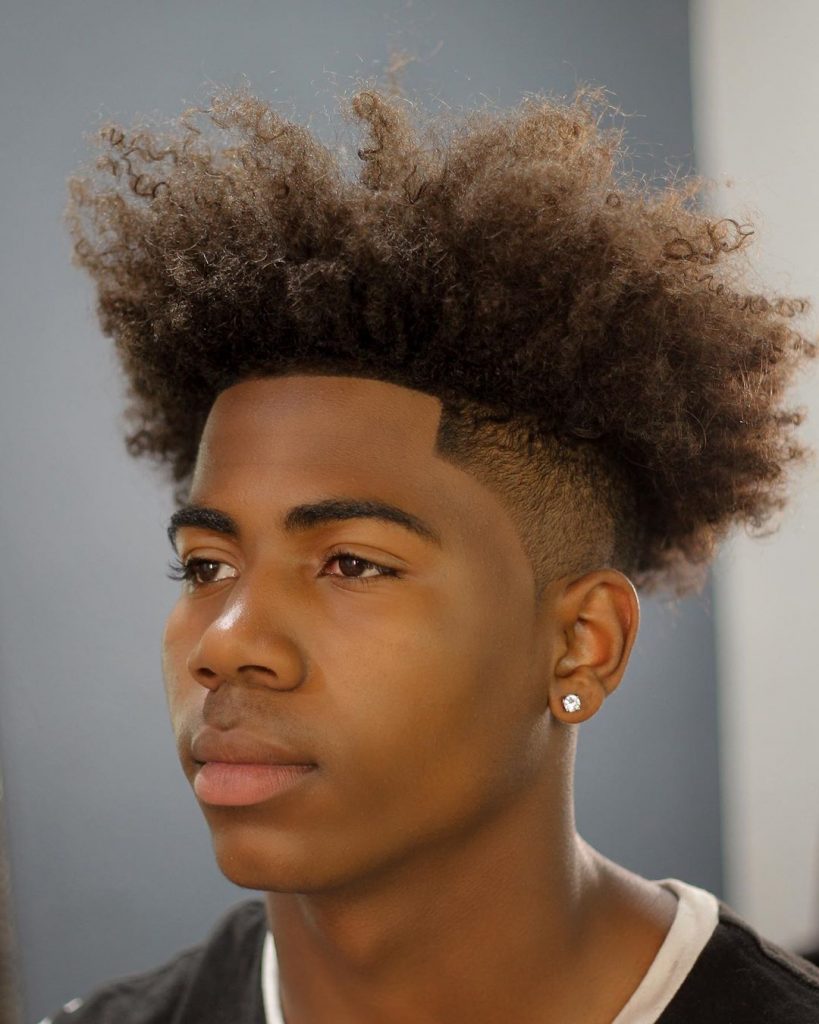 Tight textured curls mean black hair can be styled into a cool blowout at every length.
9. Medium Length Hairstyles For Men With Fine Hair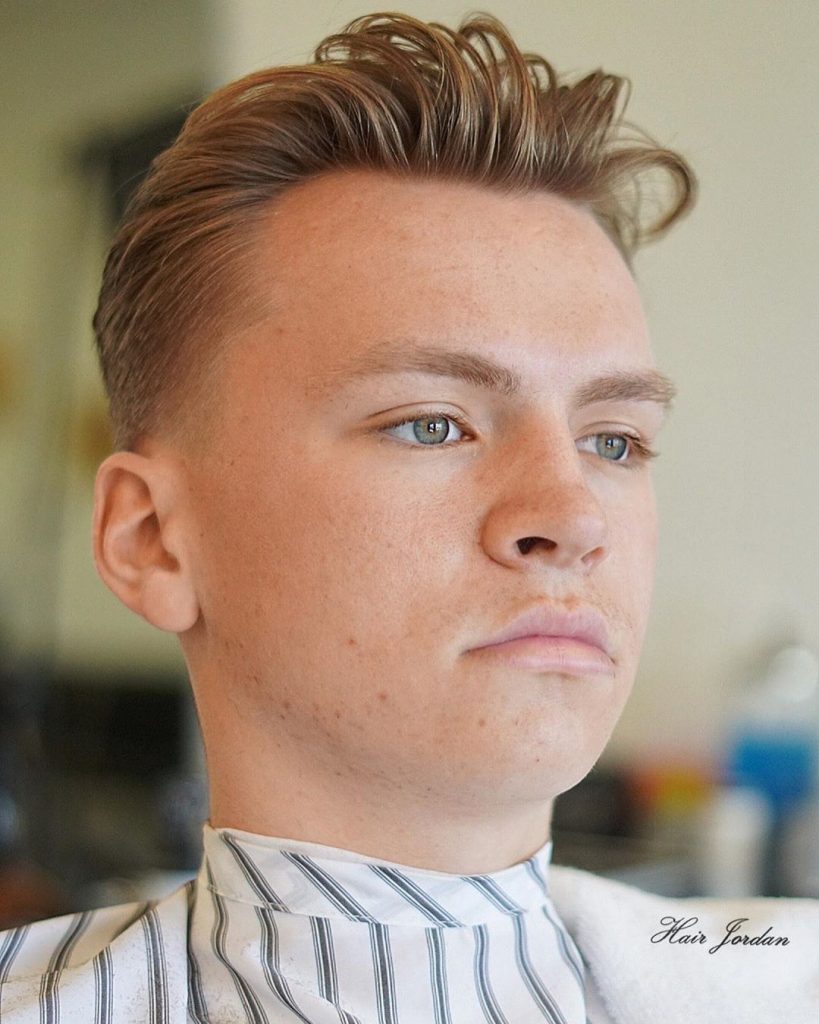 Wearing hair longer can help fine hair appear thicker with a loose, messy volume.
10. Medium Length Haircuts For Young Men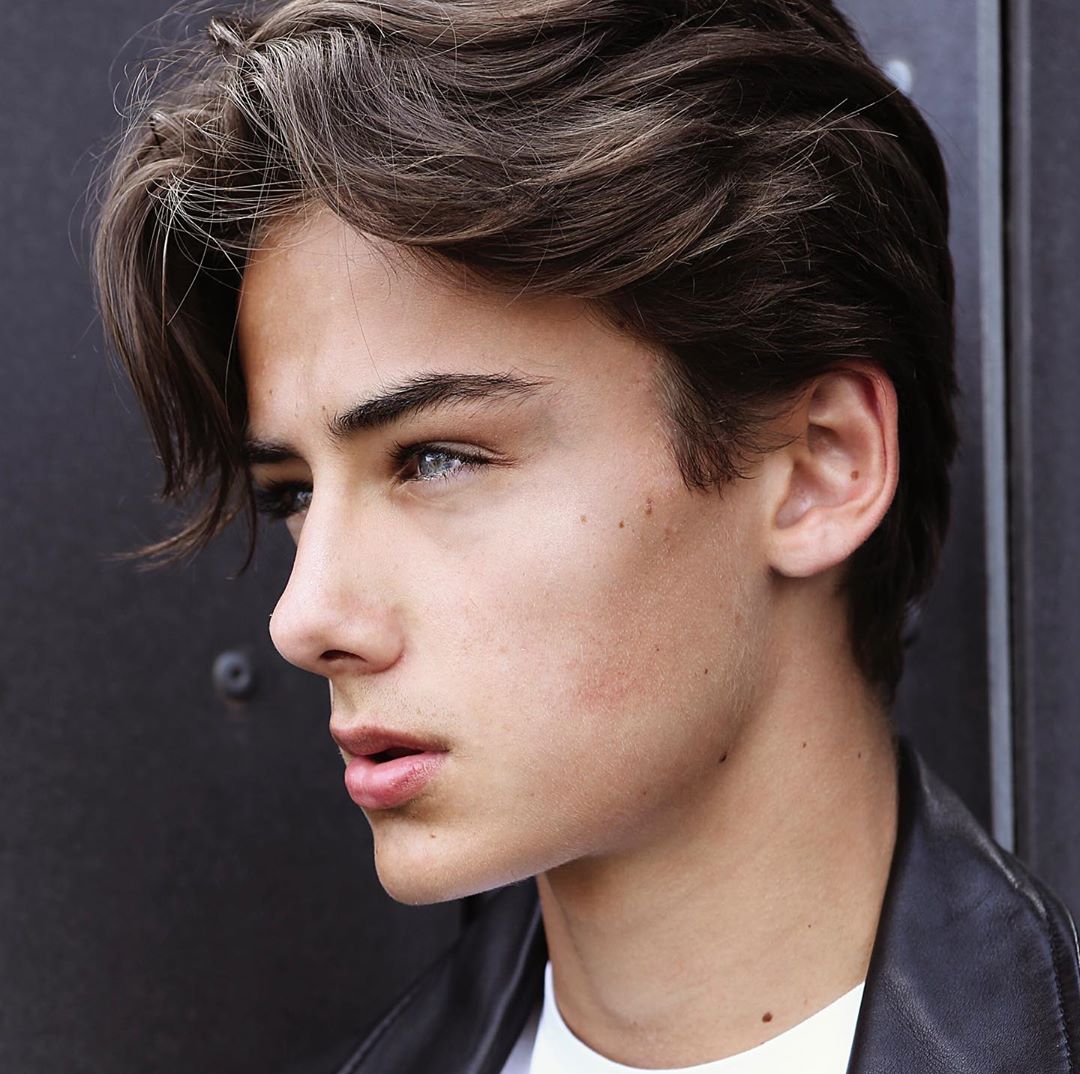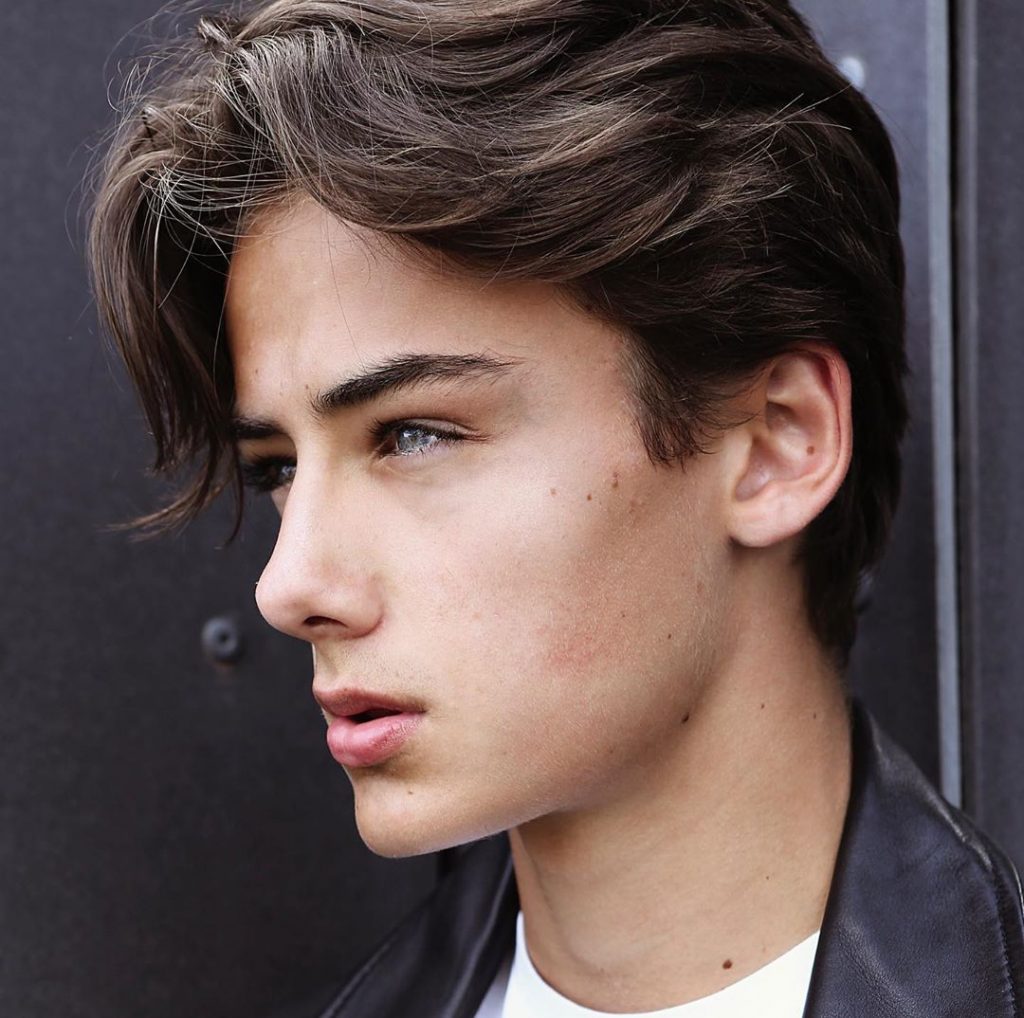 Medium length hair is teen actor William Franklyn Miller's signature look. When it's not styled for a period piece, he likes to wear it loose, like above.
11. Cool Men's Hair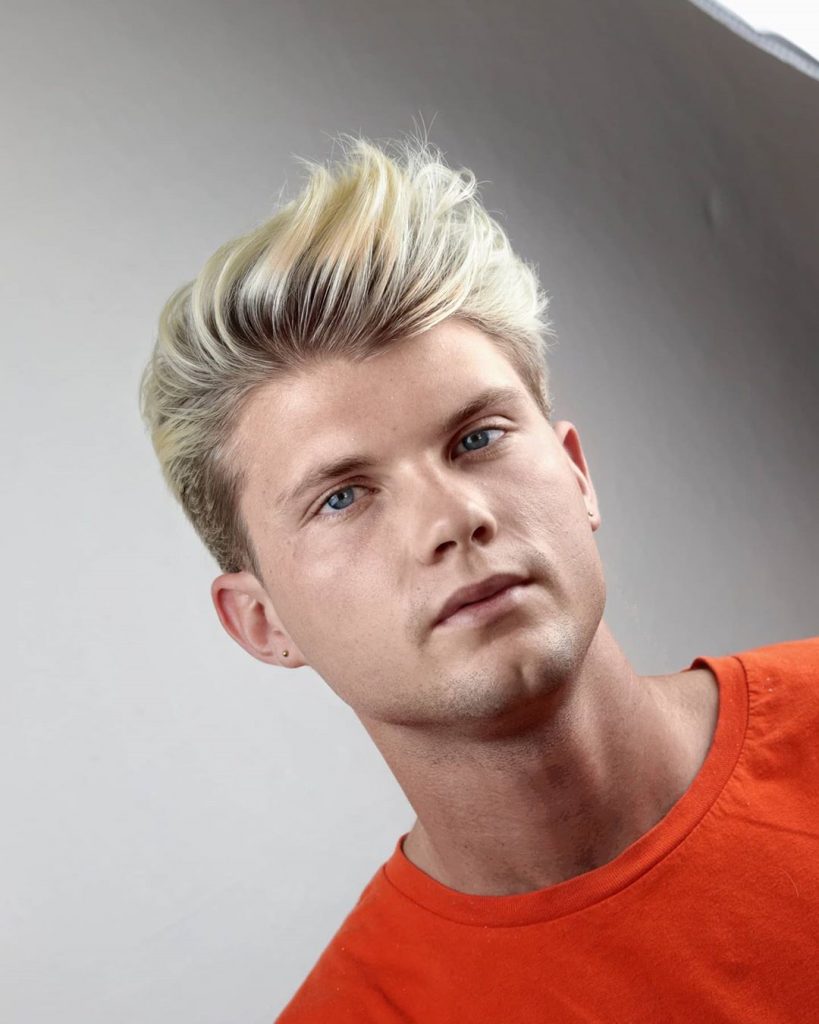 This quiff-pompadour hybrid styled at an angle is a new and cool way to style medium length hair.
12. Men's Hairstyles For Thin Hair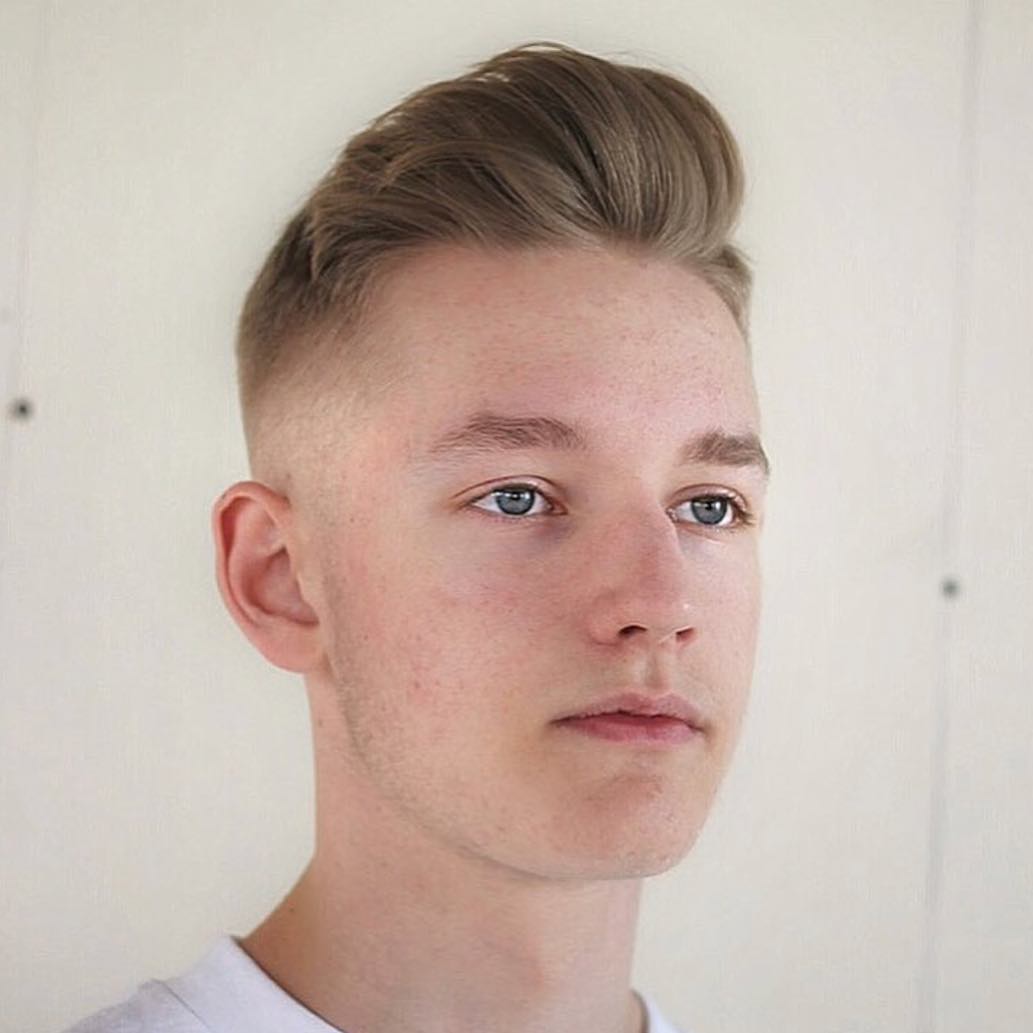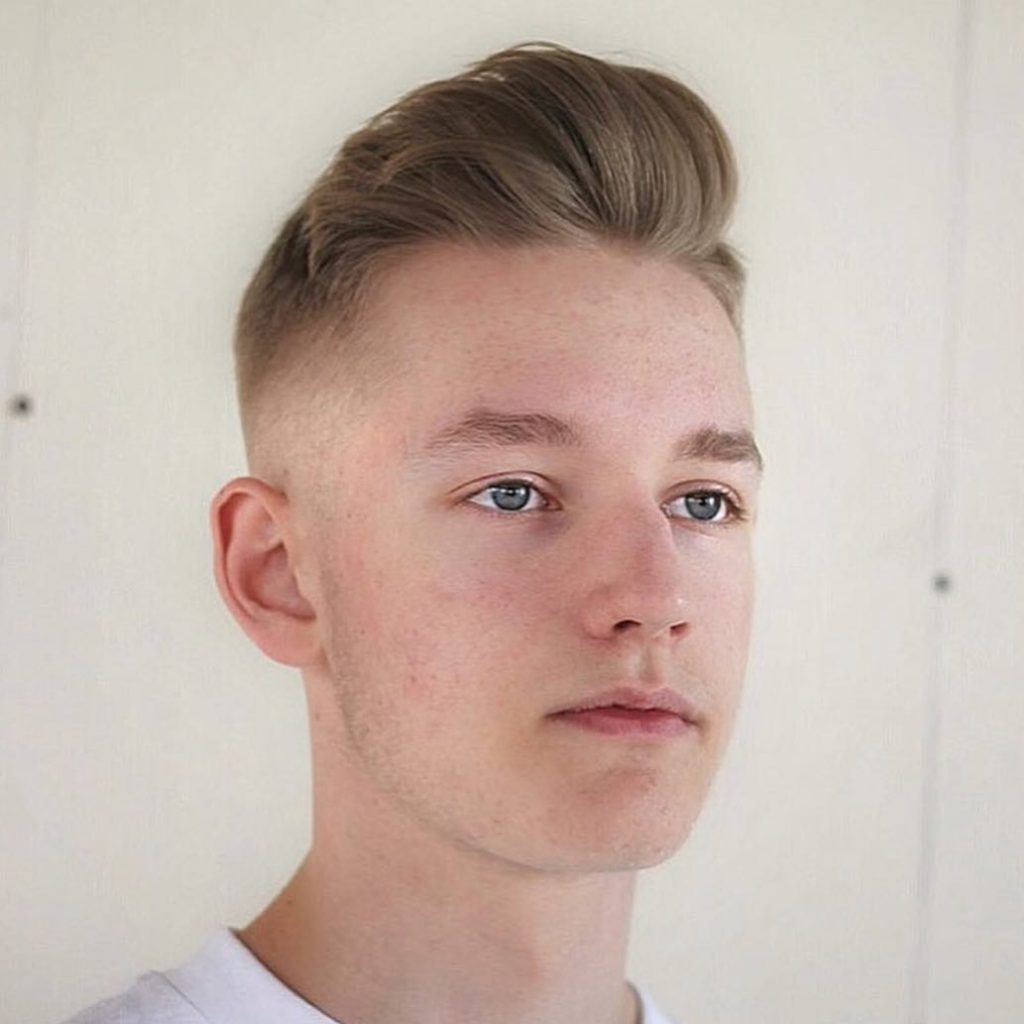 Similar to fine hair, volume is a key to helping thin hair appear thicker. The shaved sides haircut also makes hair on top look fuller. This pomp is styled with ADH Dry, a barber-designed product.
13. Medium Length Hairstyles For Older Men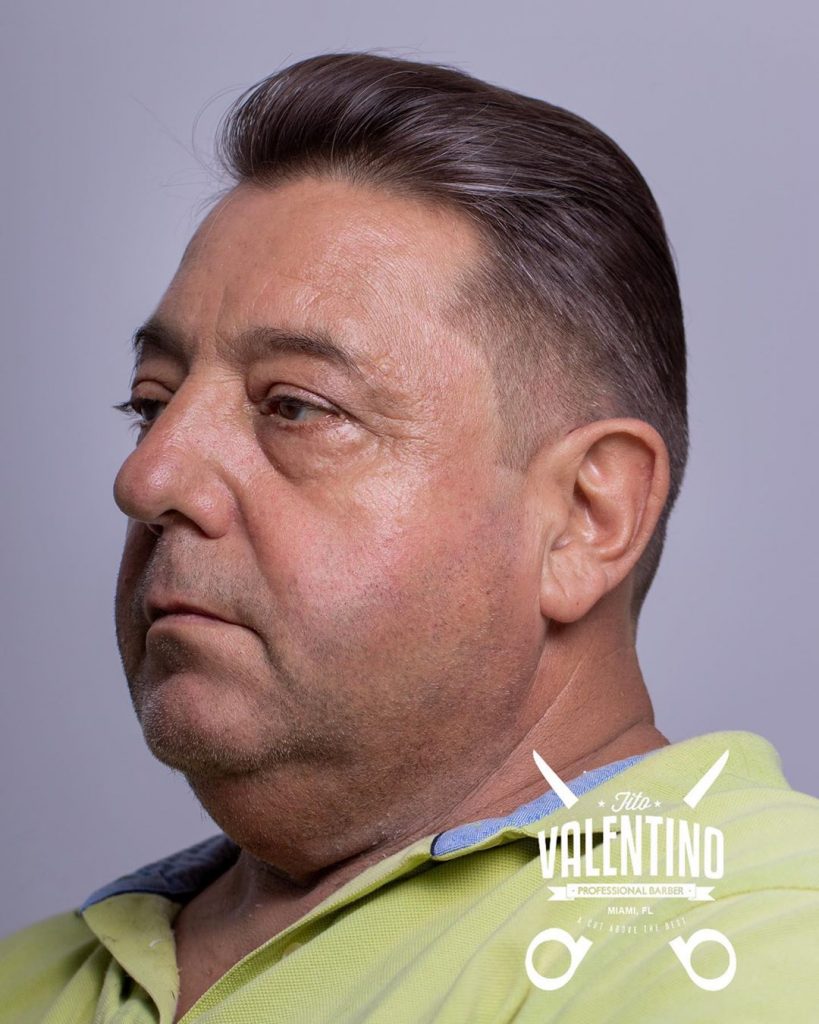 Whether it's a new style or tried and true, the slick back look great on men of every age.
14. Medium Length Looks For Men With Thin Hair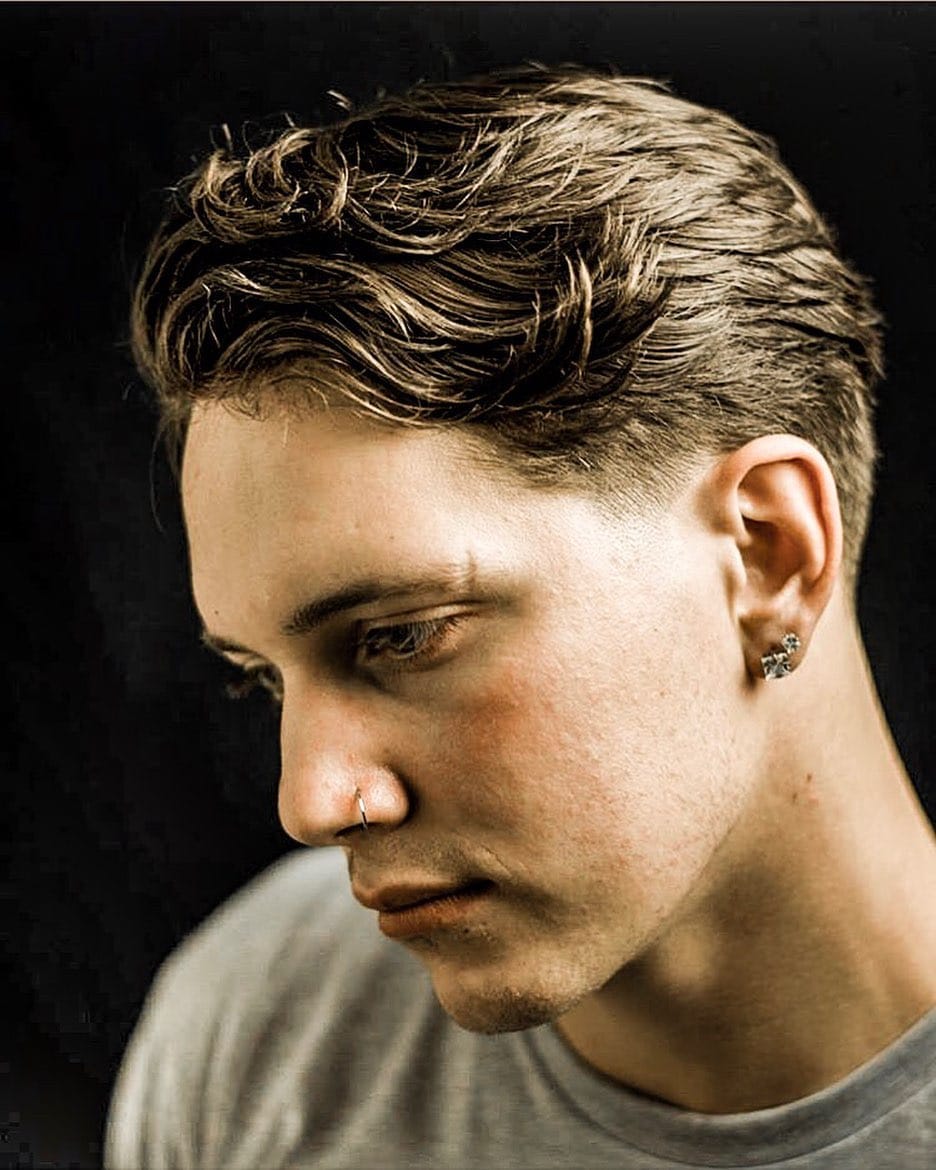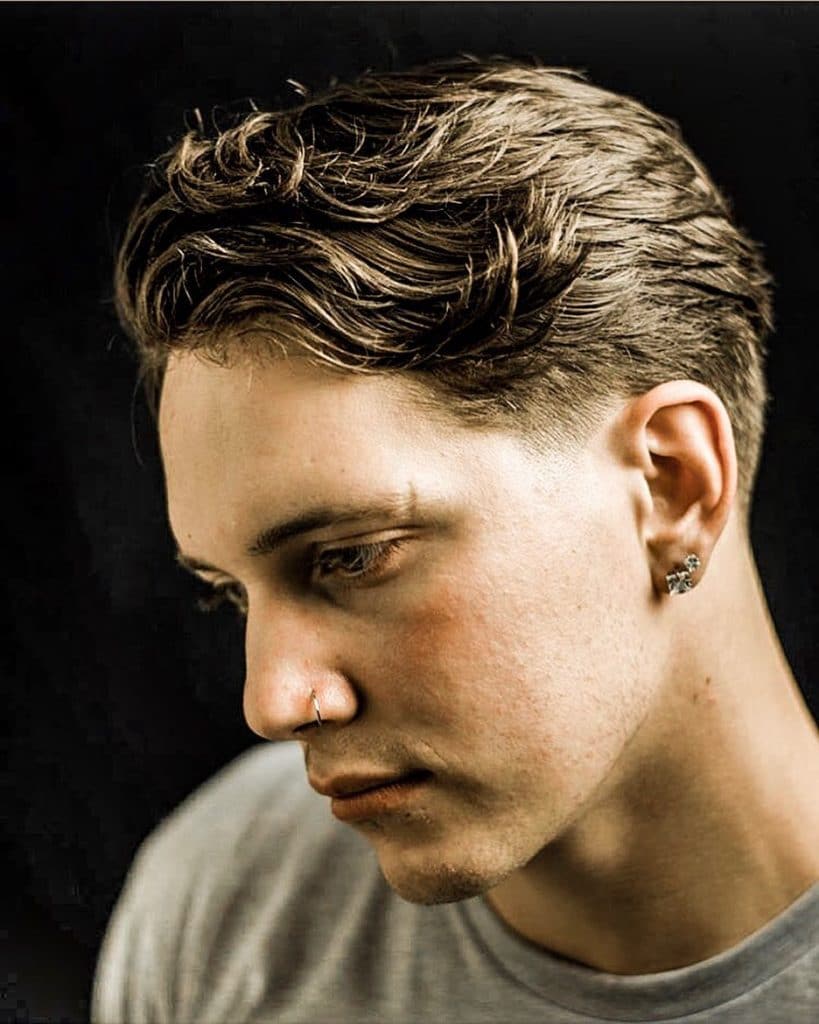 Another way to create volume and fullness is with texture. Add wave to straight hair with sea salt spray.
15. Medium Length Taper Cut For Wavy Hair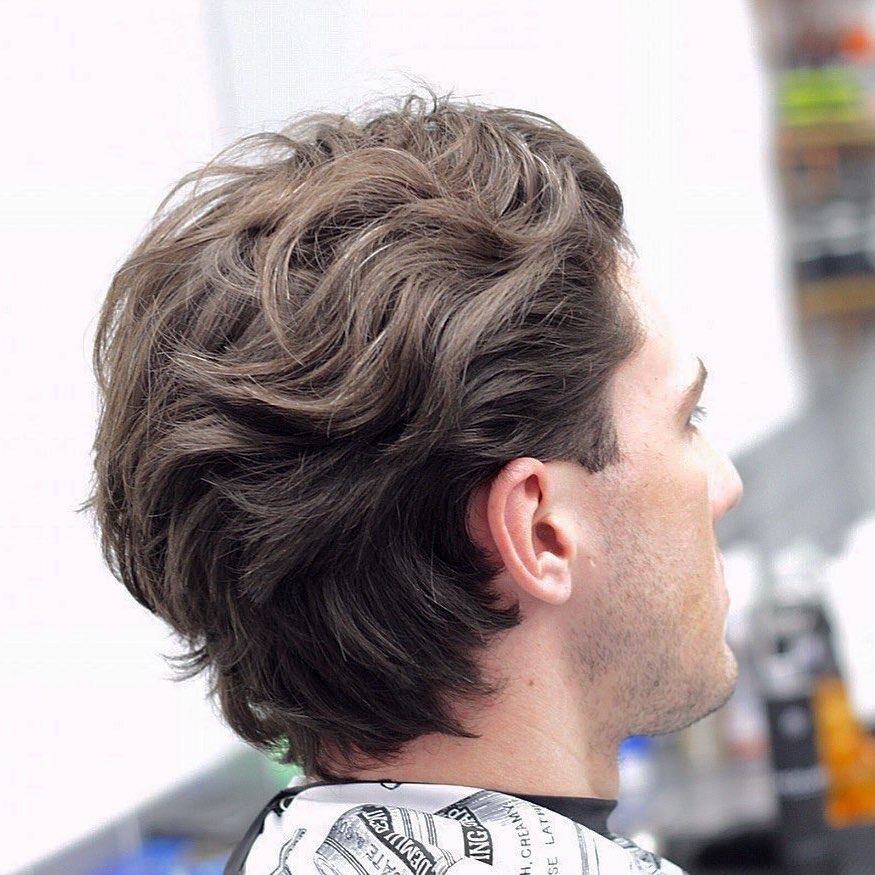 More length means more texture. This taper haircut lets wavy hair flow all over. Use a hair cream for this loose look or a stronger hold product for a tighter slick back.
16. Best Men's Hairstyles For Medium Length Hair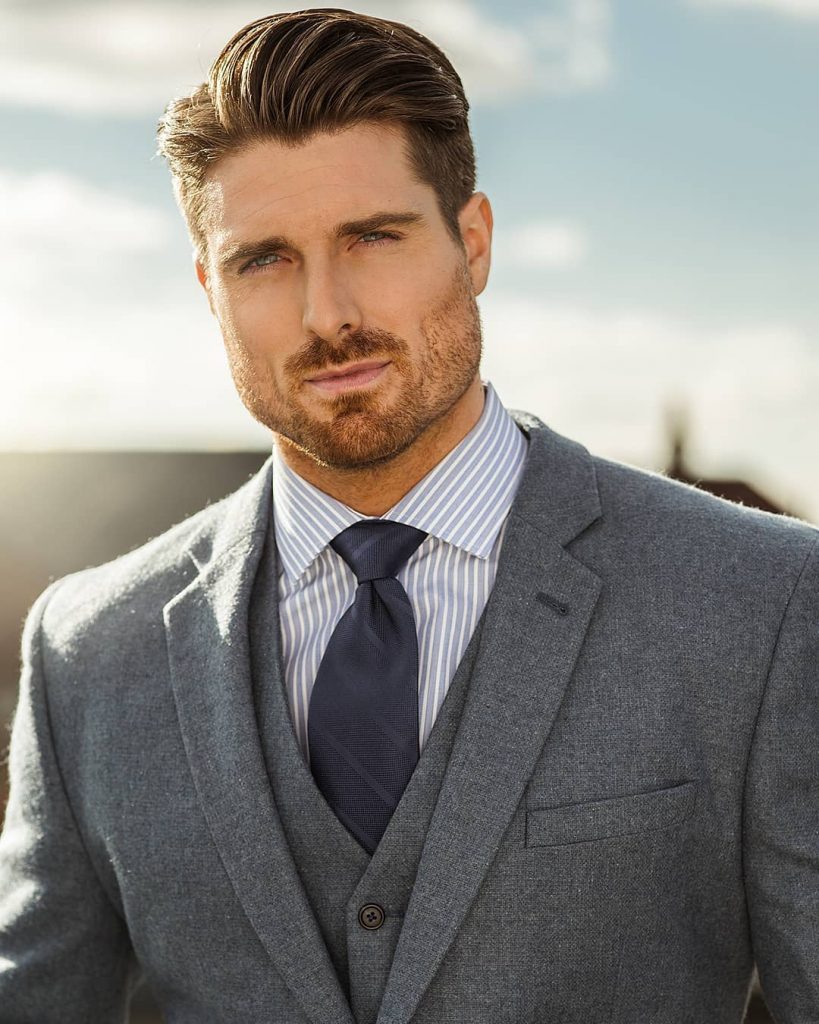 Actor Marcus Rosner wears his medium length hair with a side part pompadour and some texture. It's a clean cut style that still has some attitude.
17. Medium Length Haircuts For Curly Hair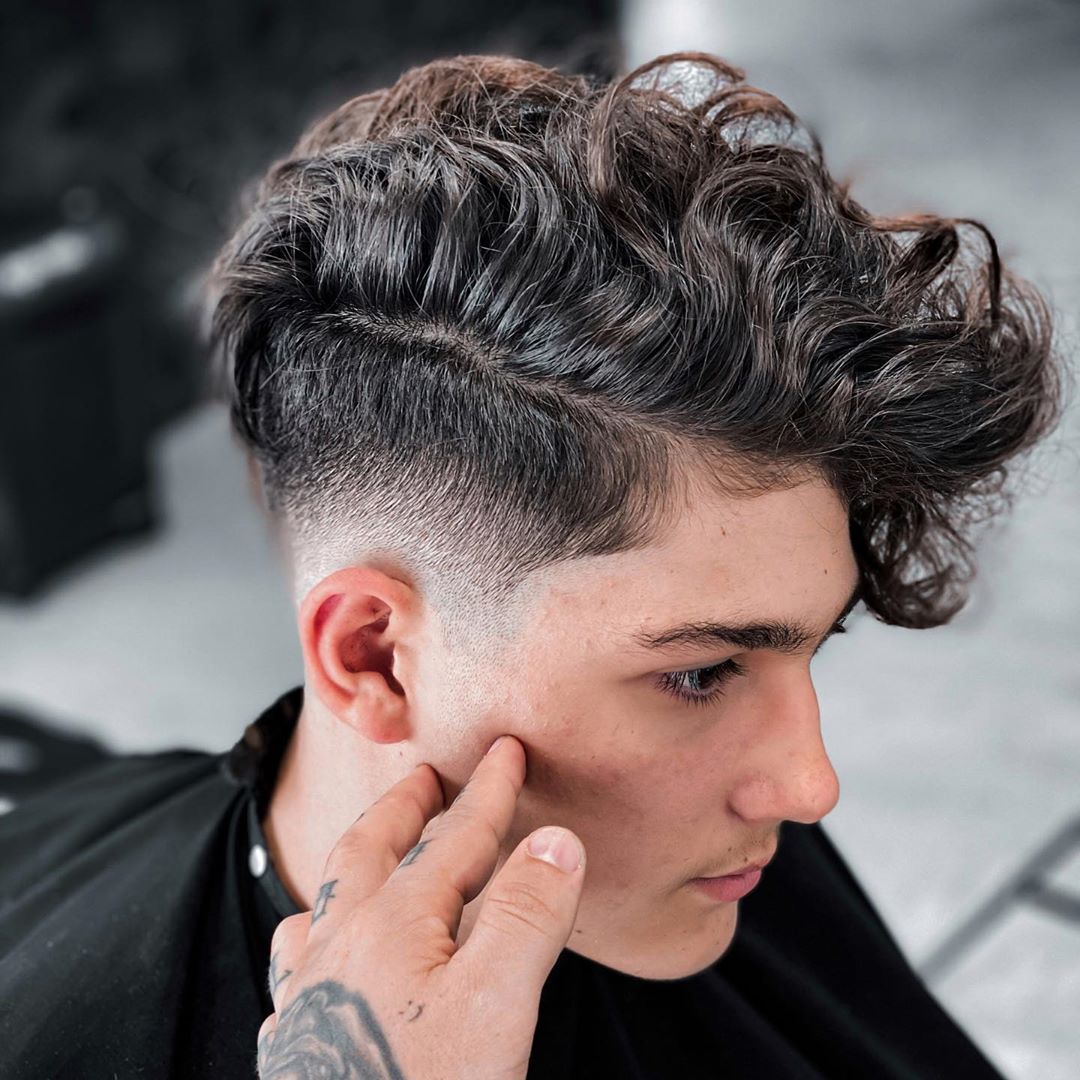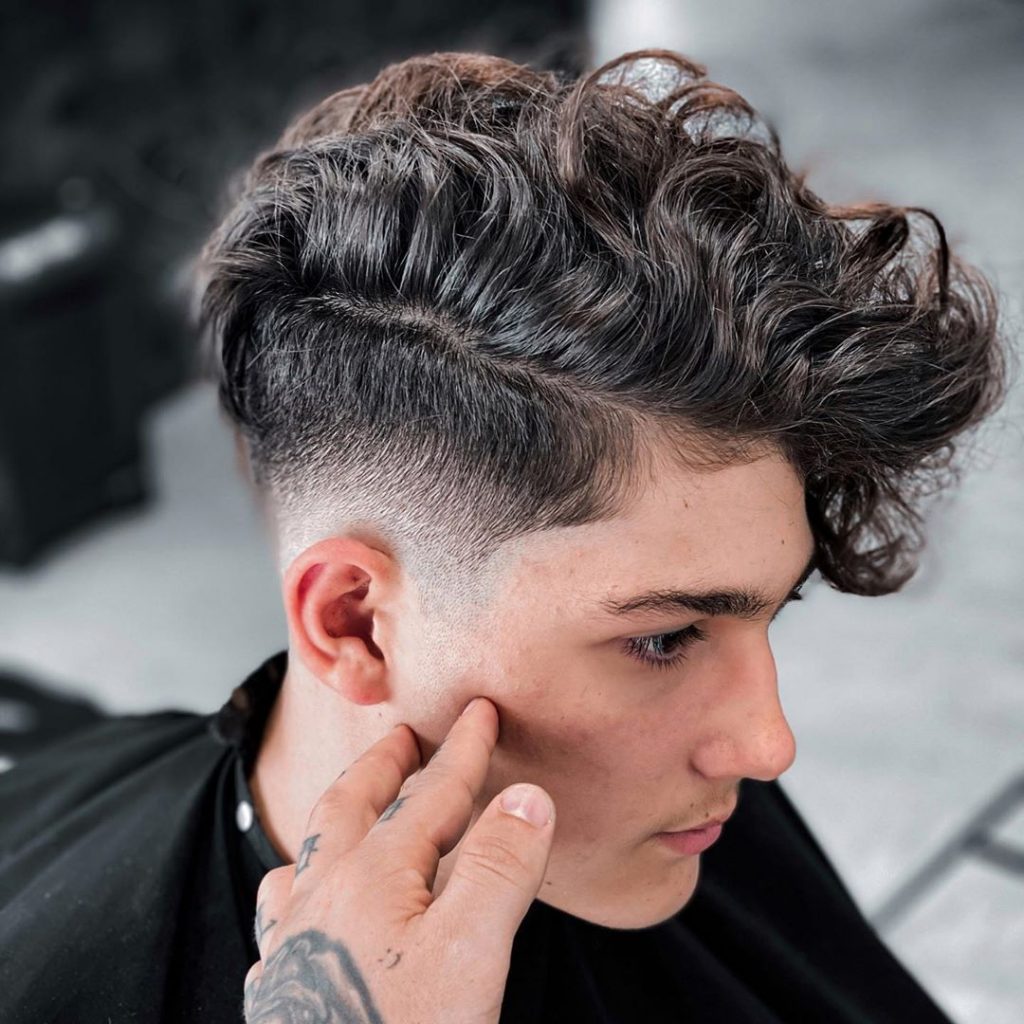 Fade haircuts are especially popular with curly hair. This version leaves curly hair medium length on top with a high fade around the sides. Leave hair loose, slick it back, or tie it into a man bun.
18. Wavy Medium Length Hairstyles For Men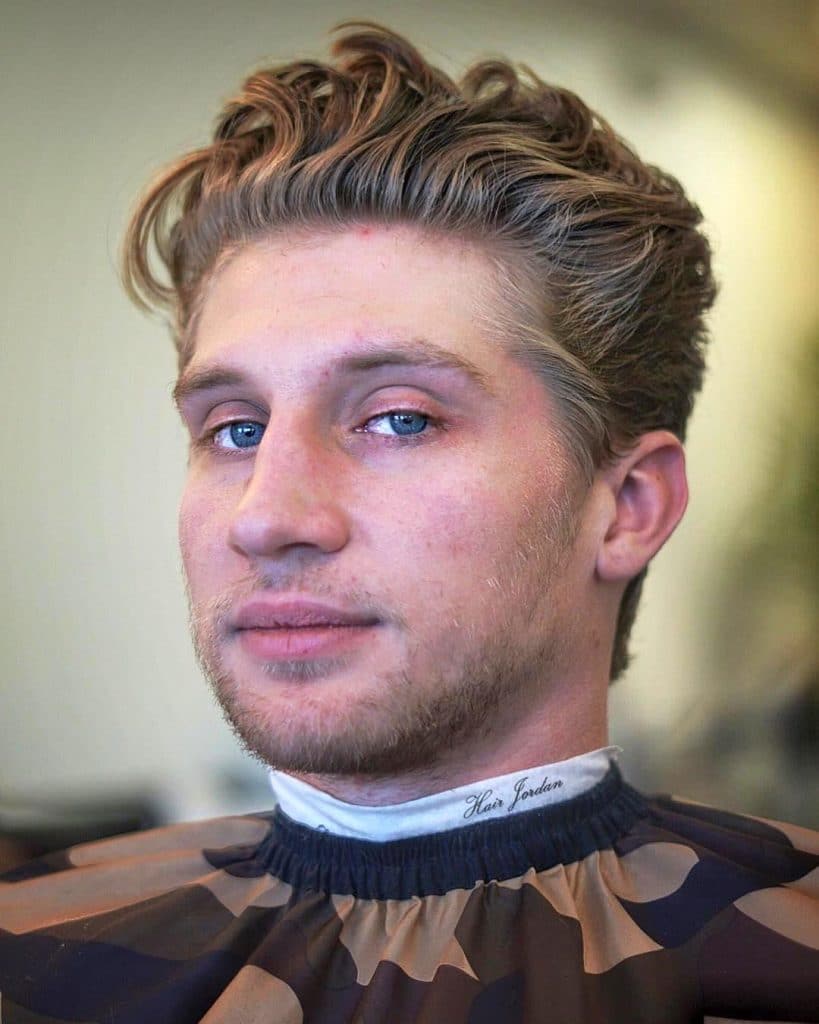 It's another slicked back look but it's loose and casual with natural wavy texture.
19. Cool Medium Length Hairstyles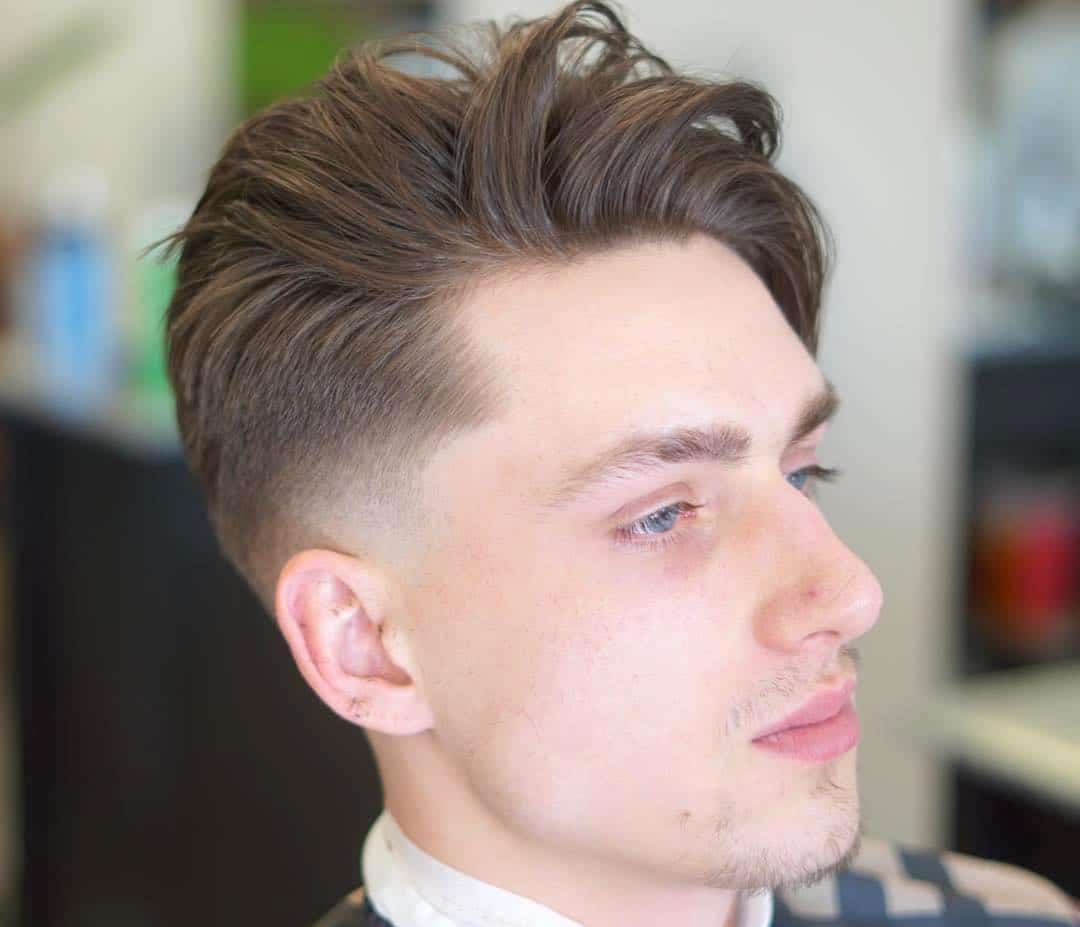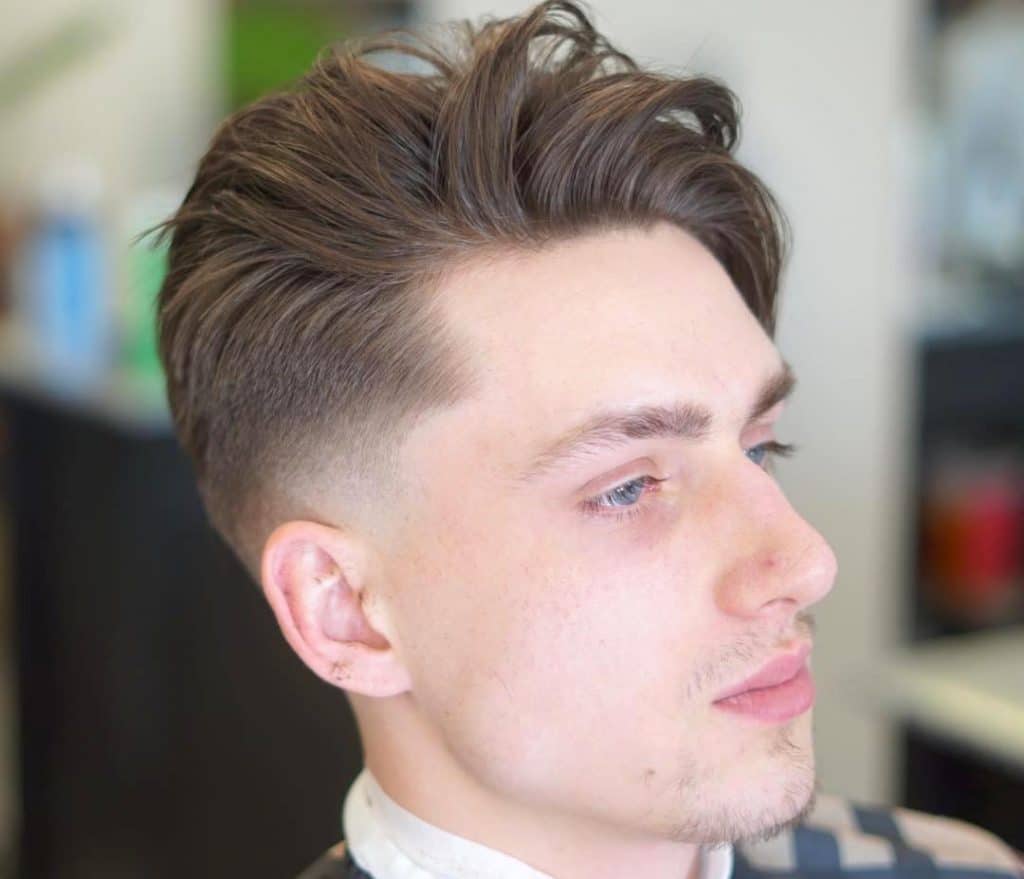 This cool look pulls hair up and over to the side with some texture.
20. Medium Length Dread Hairstyles For Men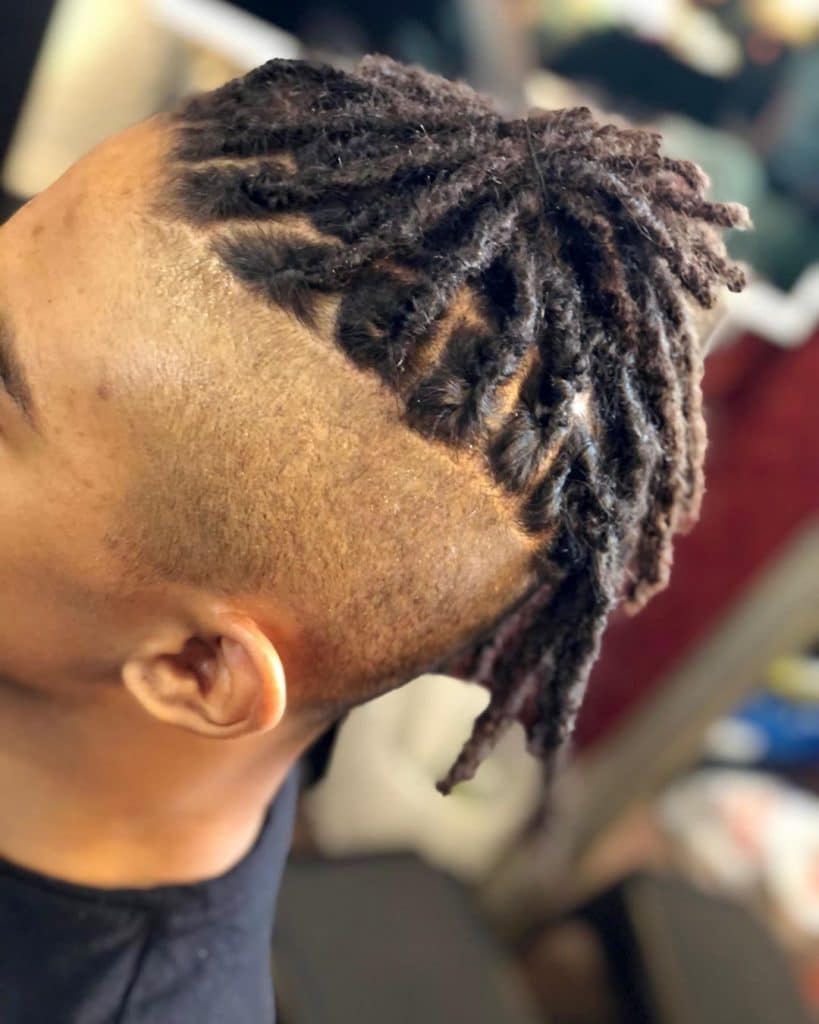 Medium dreads with an undercut can be worn down or tied up.
21. James Dean Hair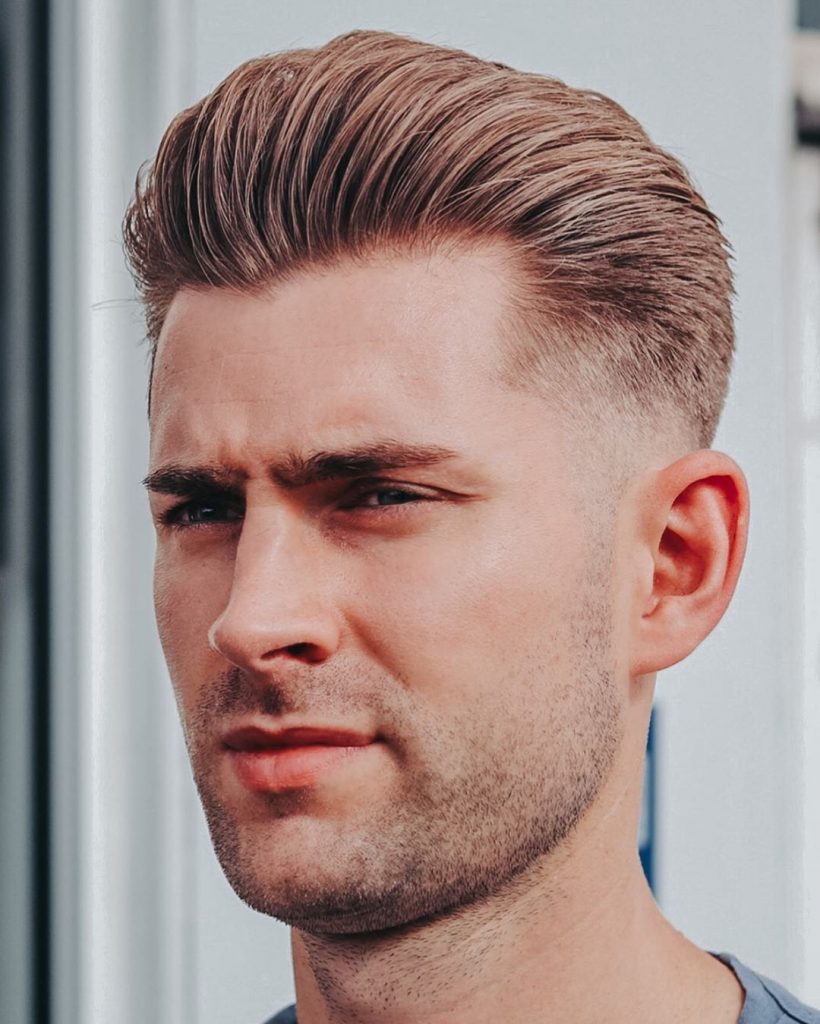 This James Dean look alike has mastered the textured pomp and and rebel-without-a-cause squint. Try a hair wax to get the look.
22. Medium Length Hairstyles For Asian Men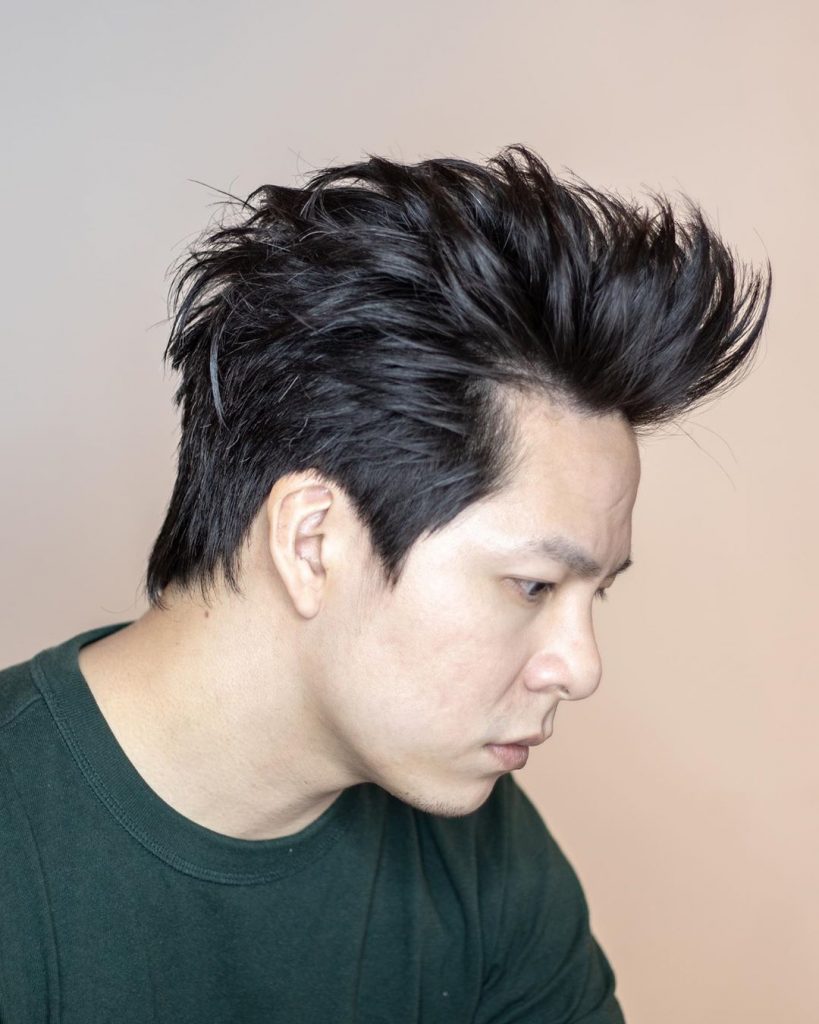 With the right products, it's easy to spike up all hair types, even coarse Asian hair.
23. Messy Hairstyles For Men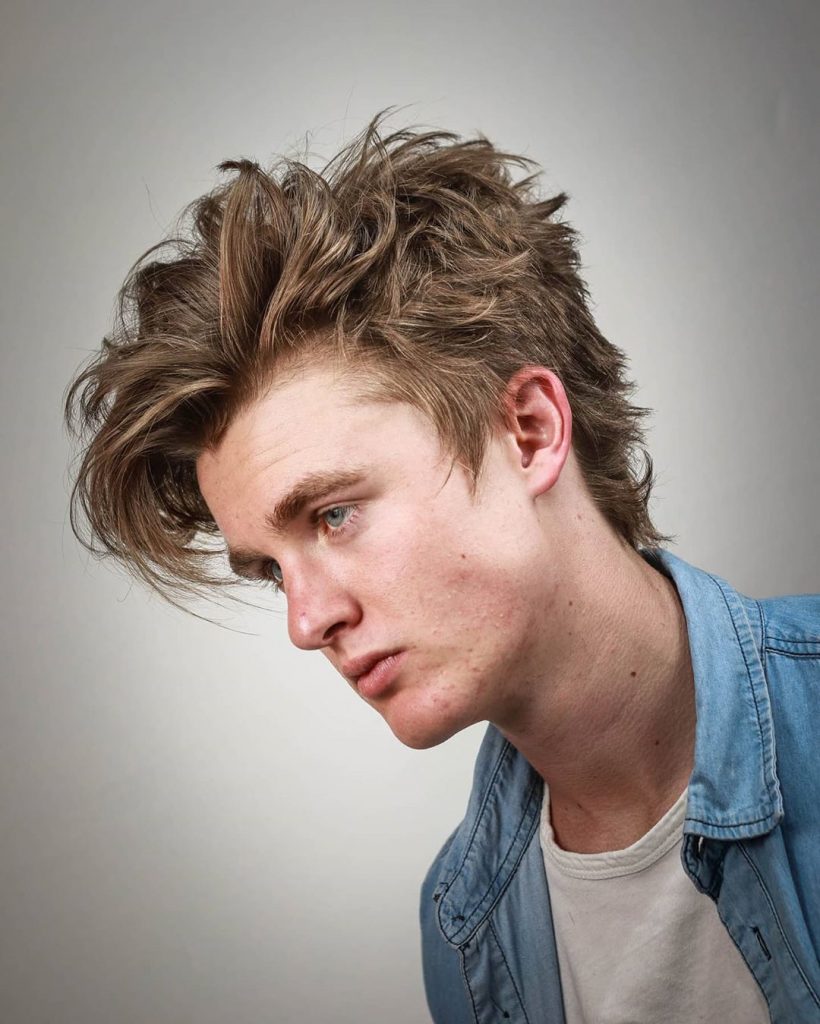 This messy style is somewhere in between Edward Cullen and Edward Scissorhands.
24. Medium-Short Hairstyles For Men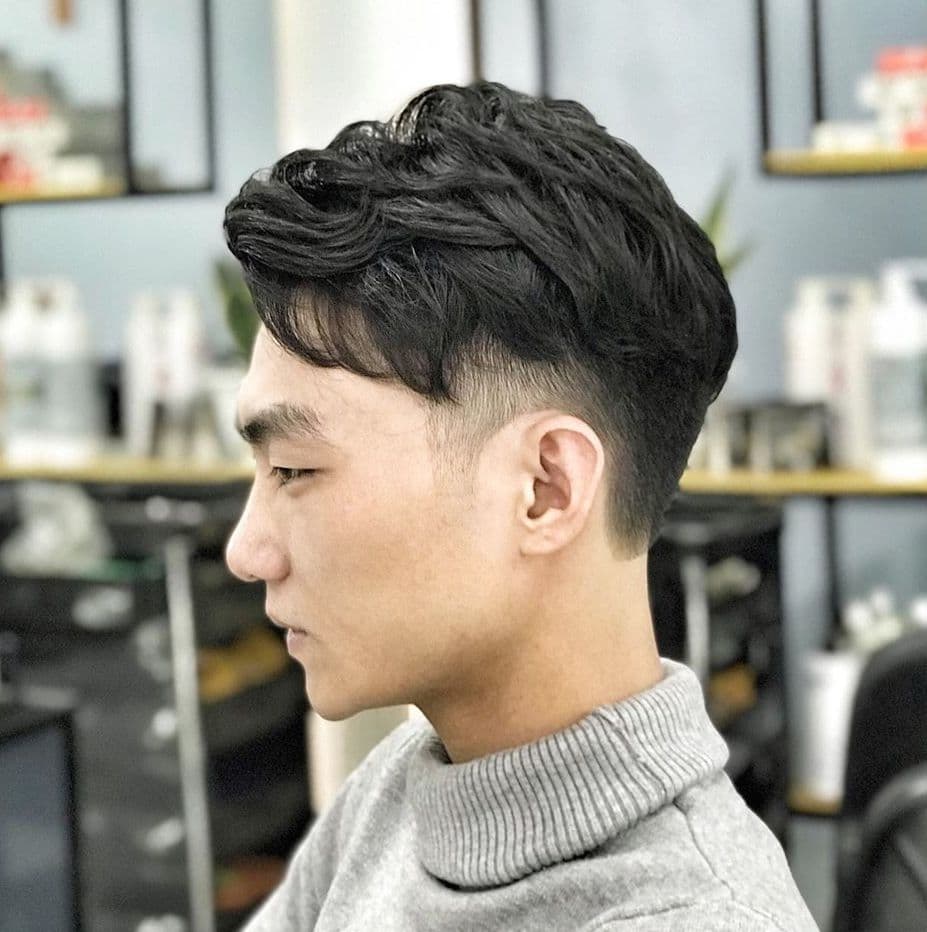 On the shorter side of medium length, this cool cut layers thick hair over a temple fade.
25. Men's Hairstyles For Thick + Coarse Hair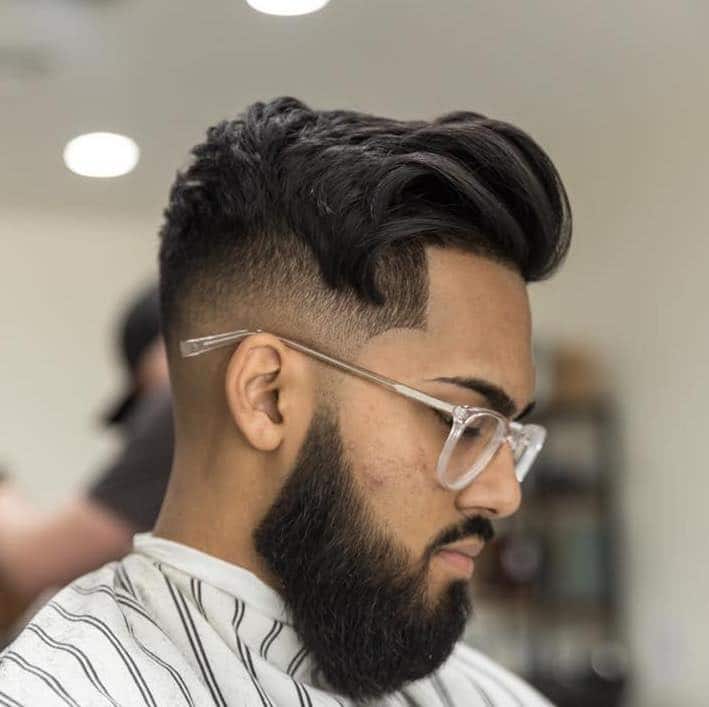 Sometimes thick, coarse hair wants to stand up on its own. This cut works with that tendency with a textured pomp where hair is longest and a faded sides.
26. Best Hairstyles For Medium Length Hair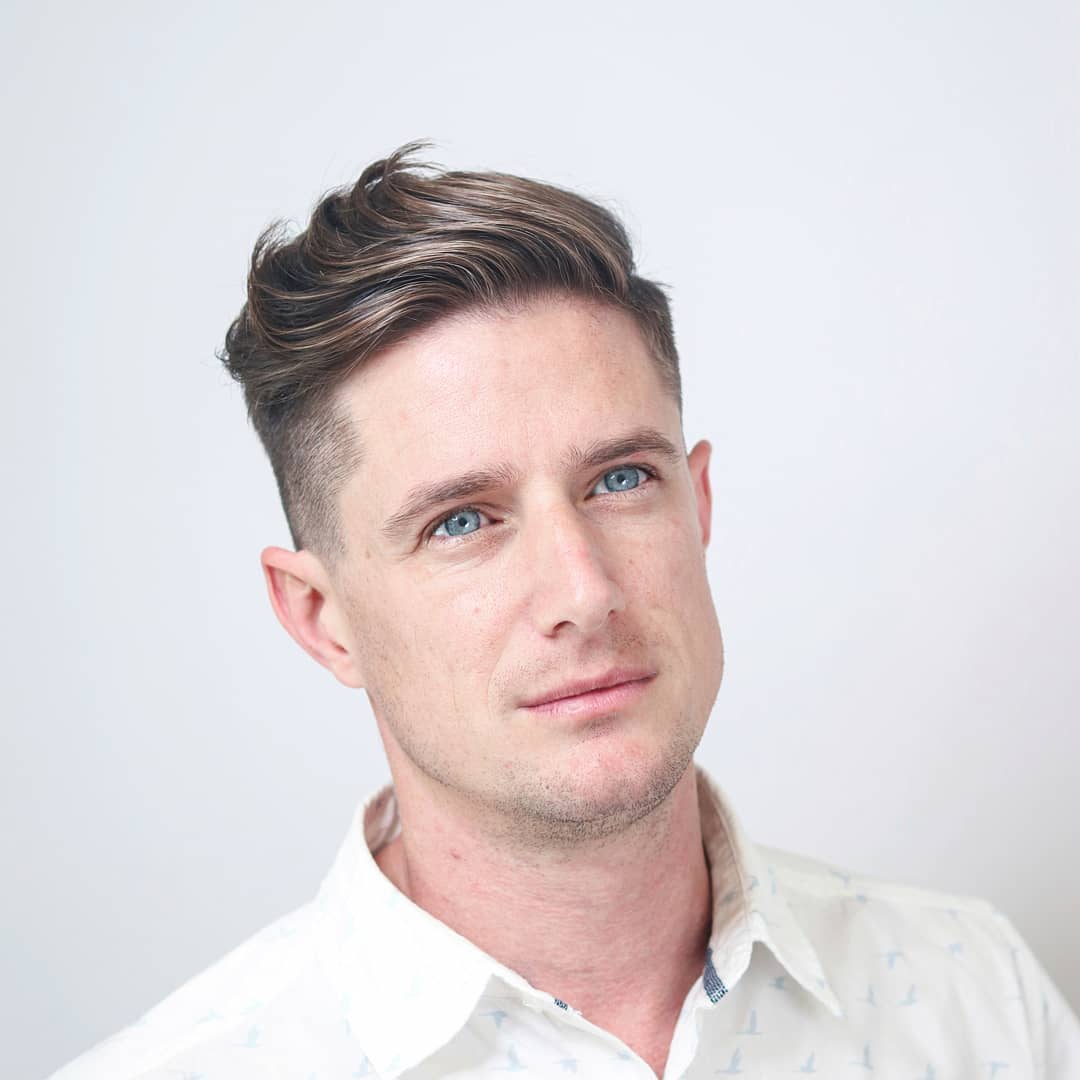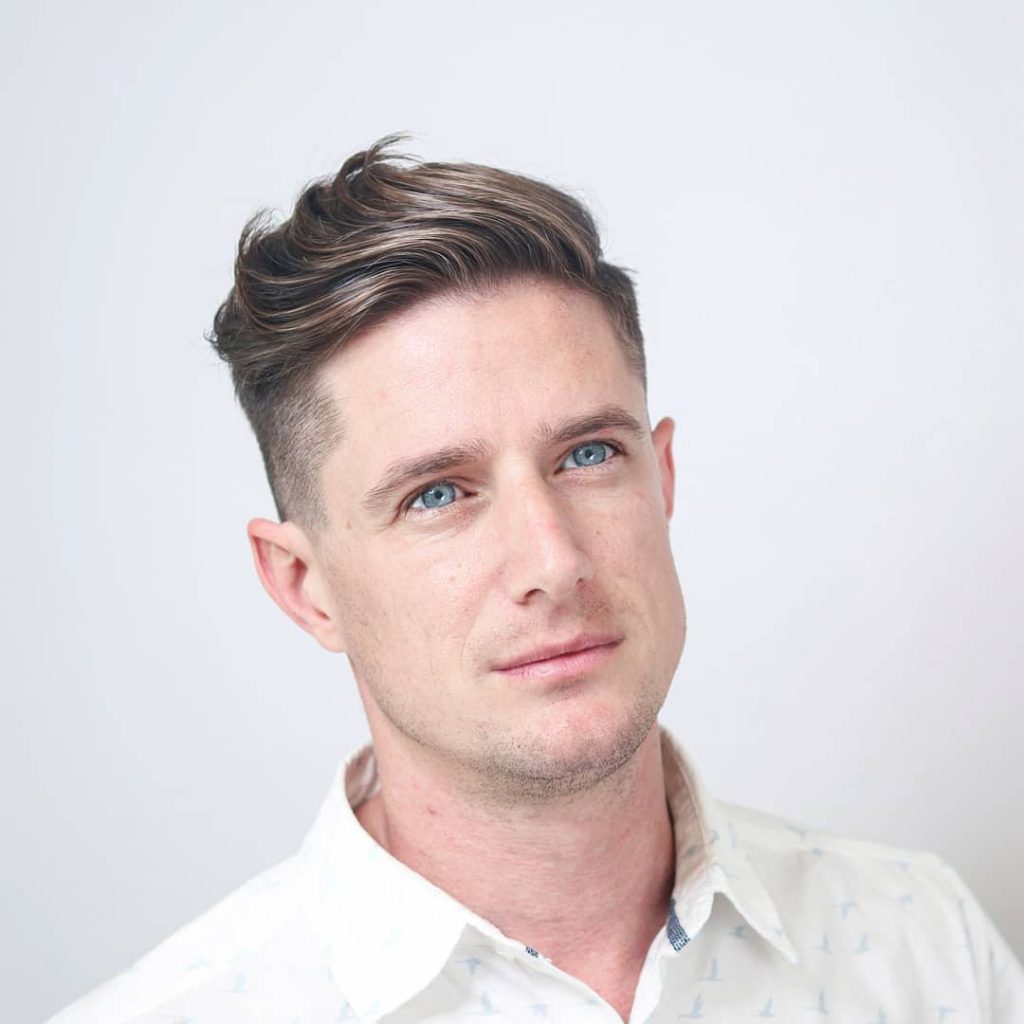 Swept back, pompadour-type styles are most popular hairstyles for medium length hair. This is one of the best because of the added flow.
27. Pompadour Hairstyles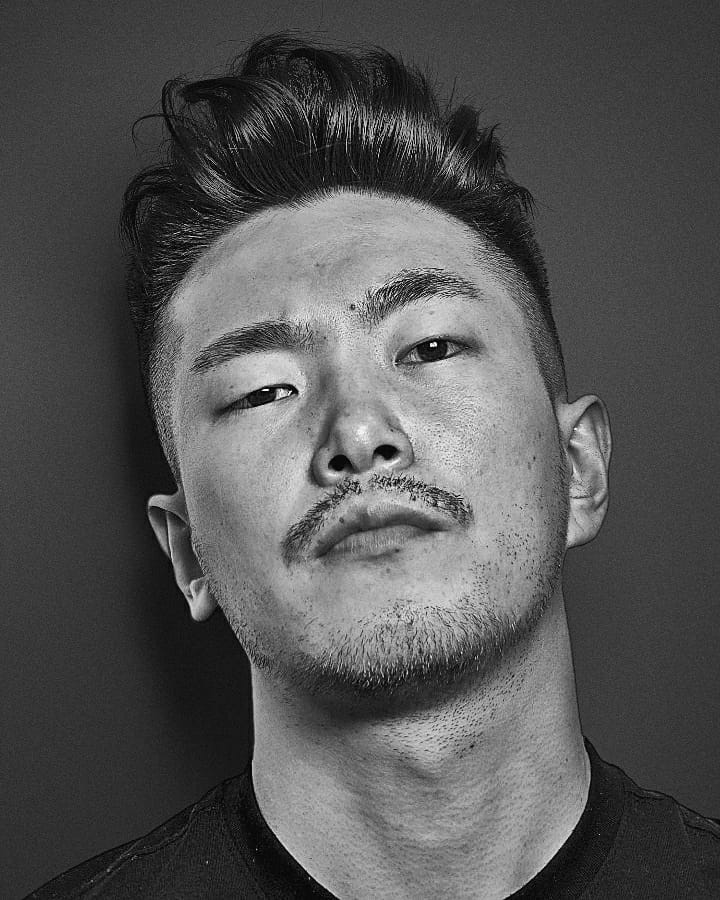 Shaved sides and a tousled texture make this messy pompadour one of the best options for guys with medium length hair.
28. Cool Side Part Hairstyles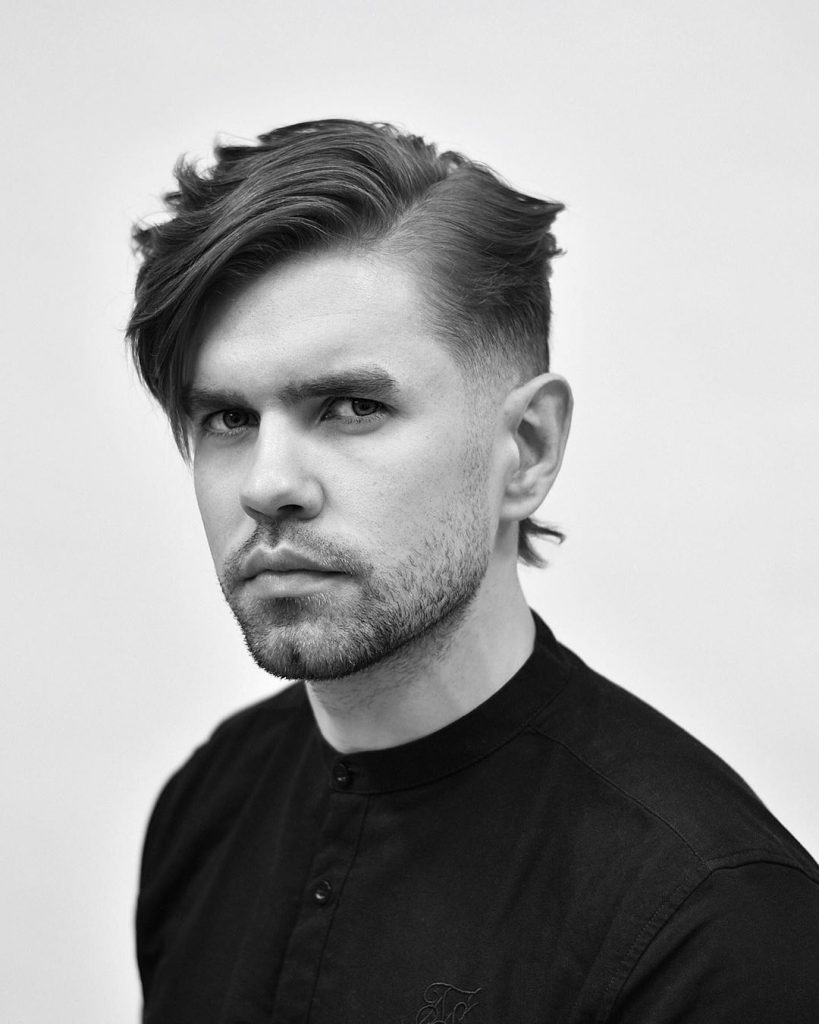 For something different, wear medium hair with a part and side swept fringe.
29. Almost Center Part Hairstyles For Men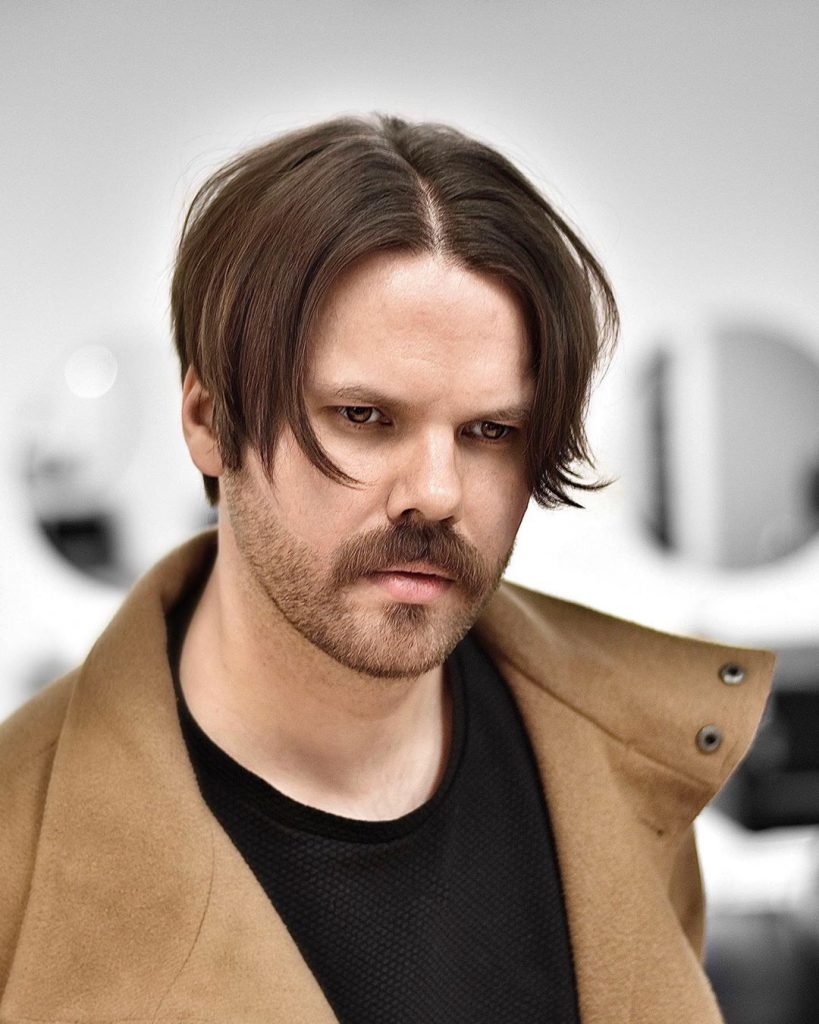 Why grow hair out if you're not going to wear it down? Wear your part just off of center to get this look.
30. Easy Hairstyles For Men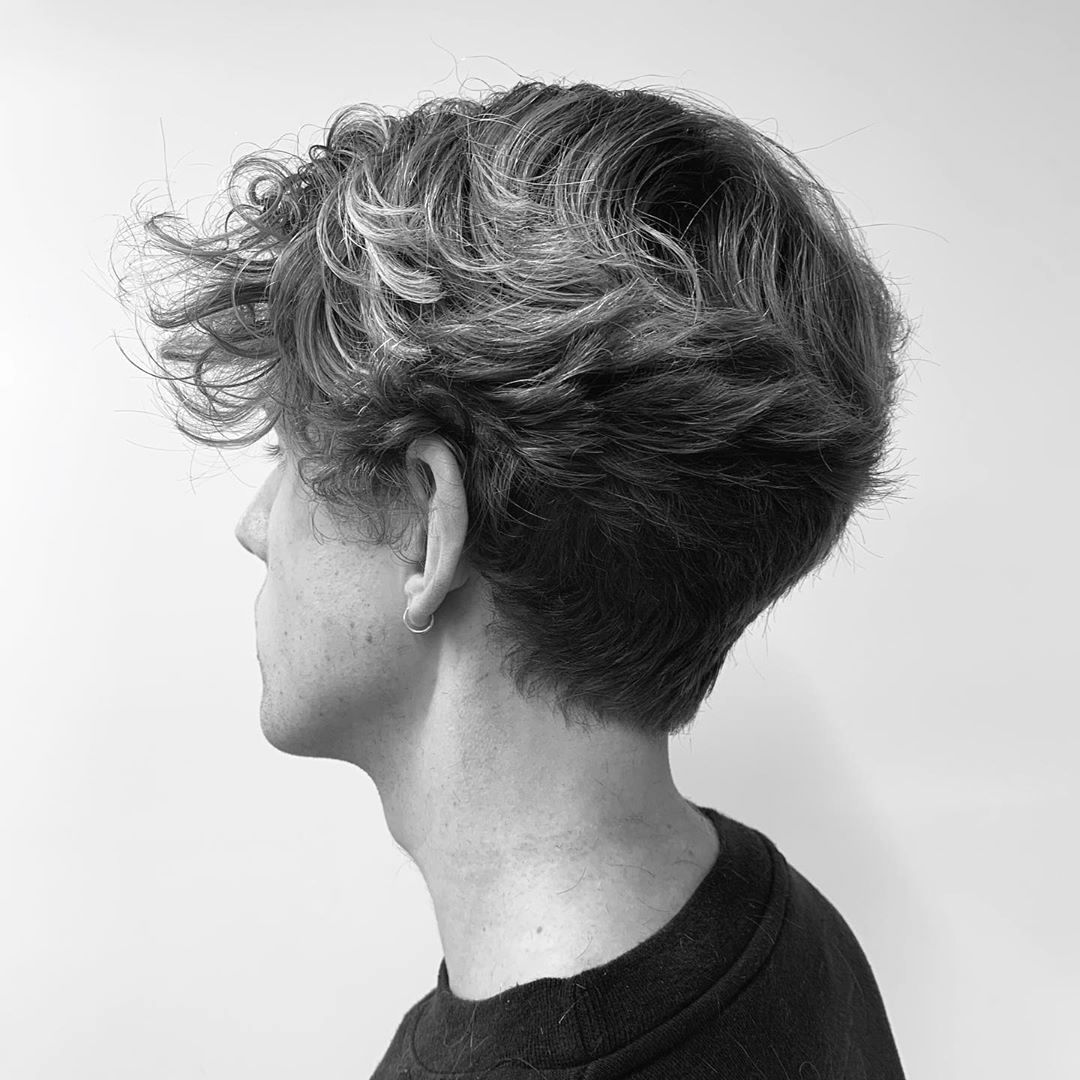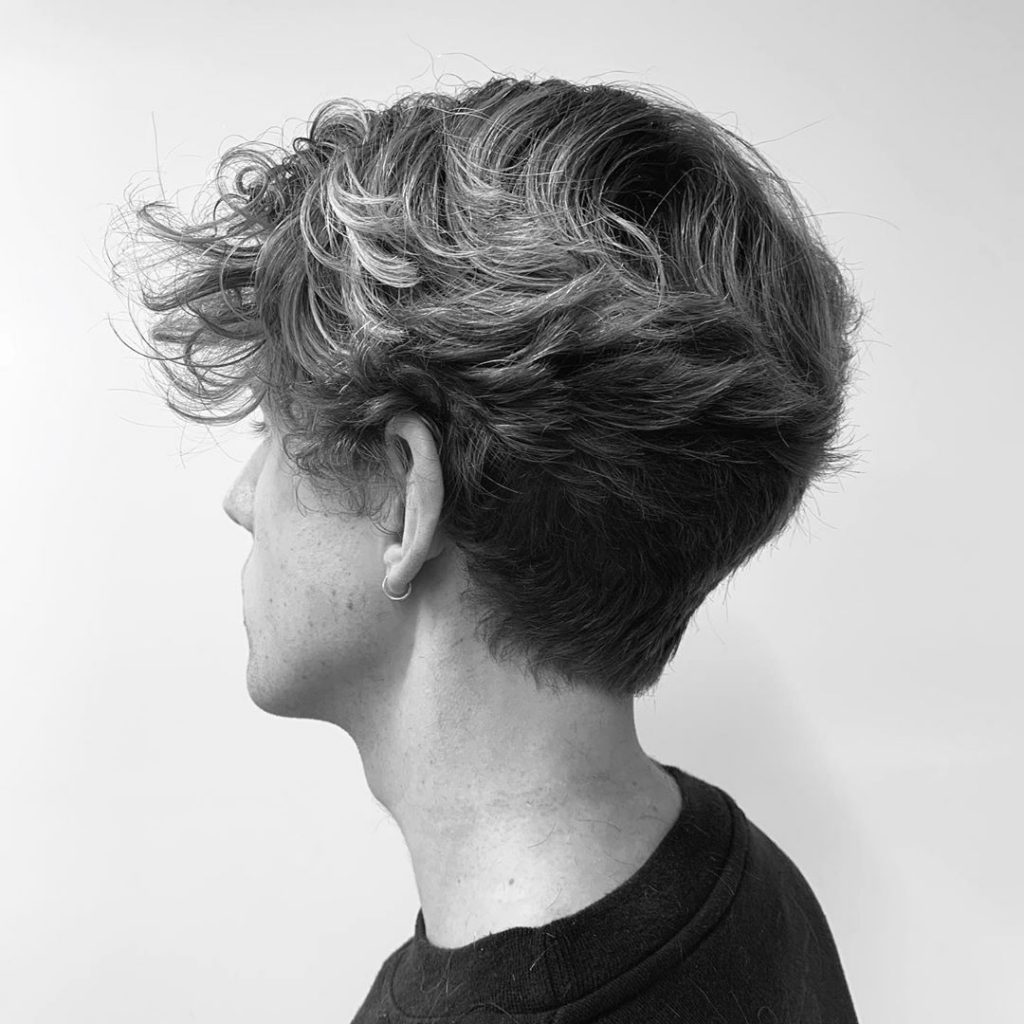 Nothing is easier than wearing hair down. Get some hold and eliminate frizz with a light hold pomade or hair cream.
31. Medium Length Men's Haircut – The Mullet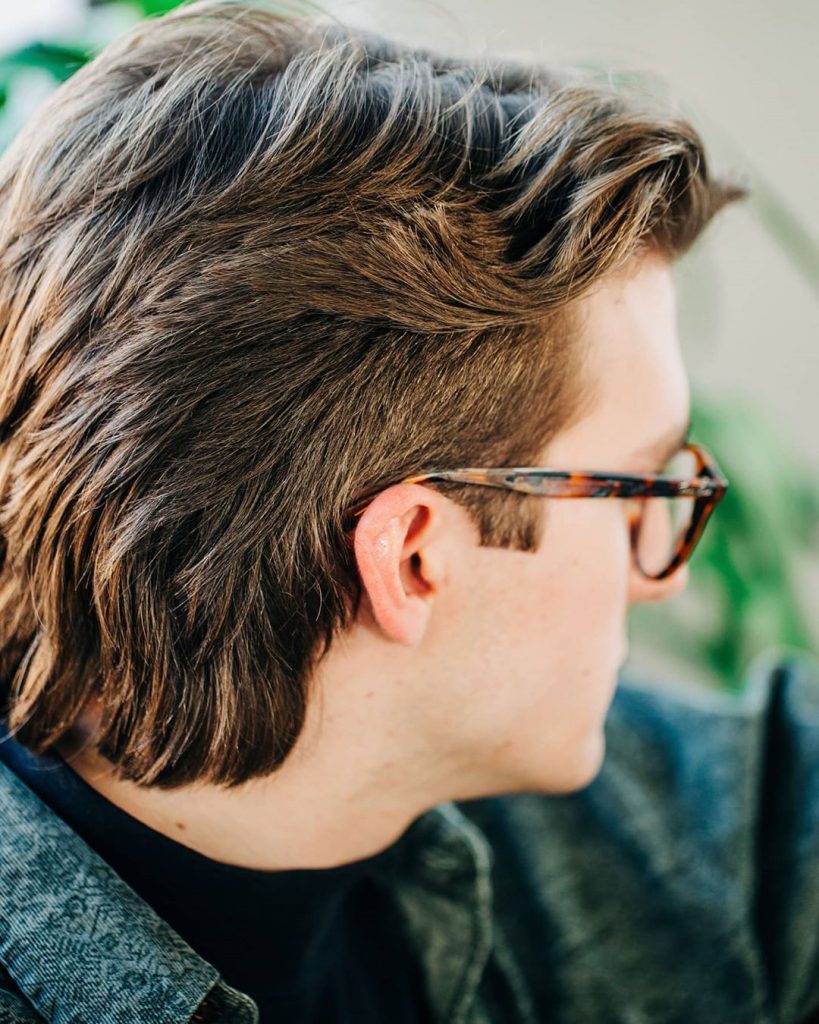 The mullet is making a comeback in so many ways. This is a modern version of the neck-covering style that was so popular in the 80s and 90s.
32. Medium Length Surfer Hair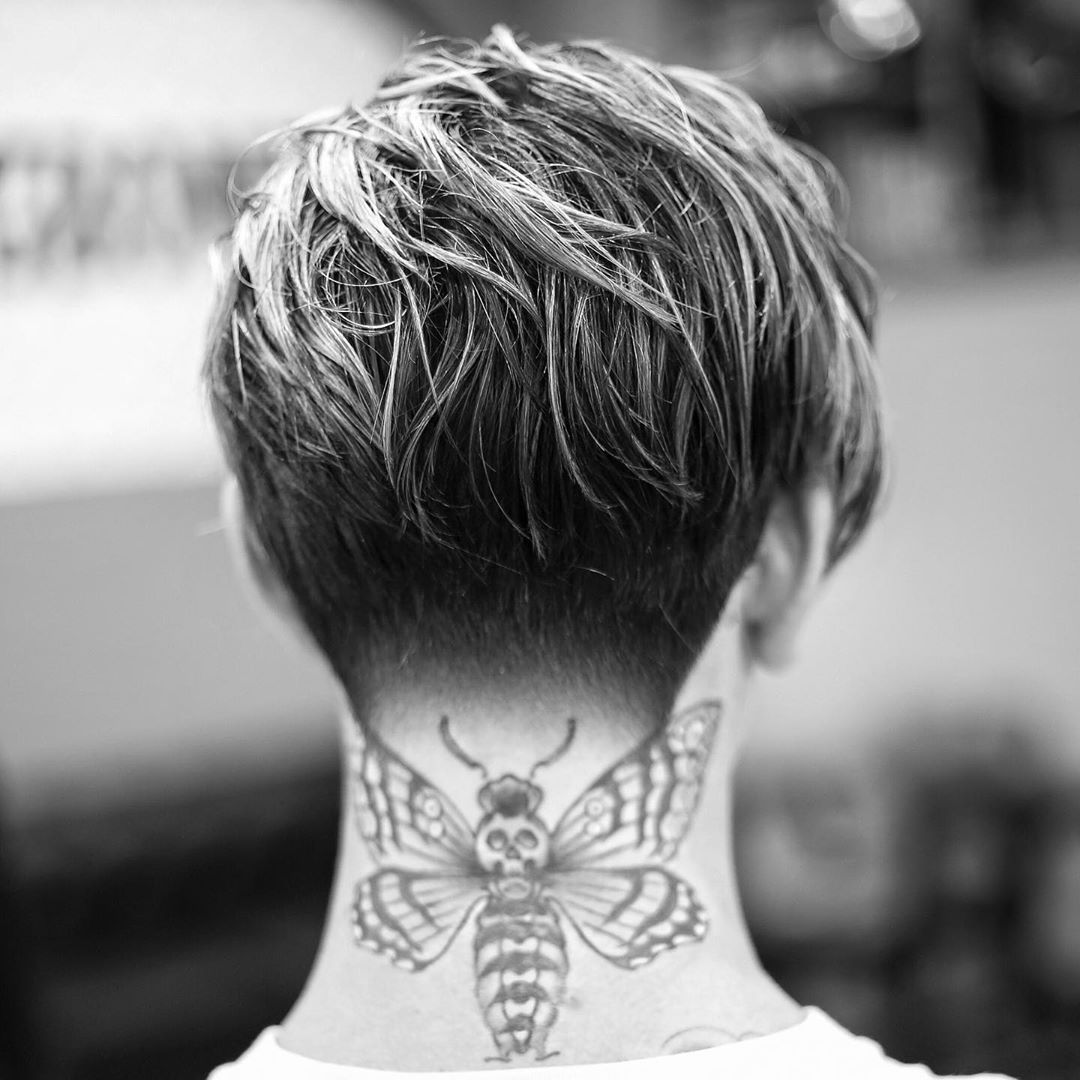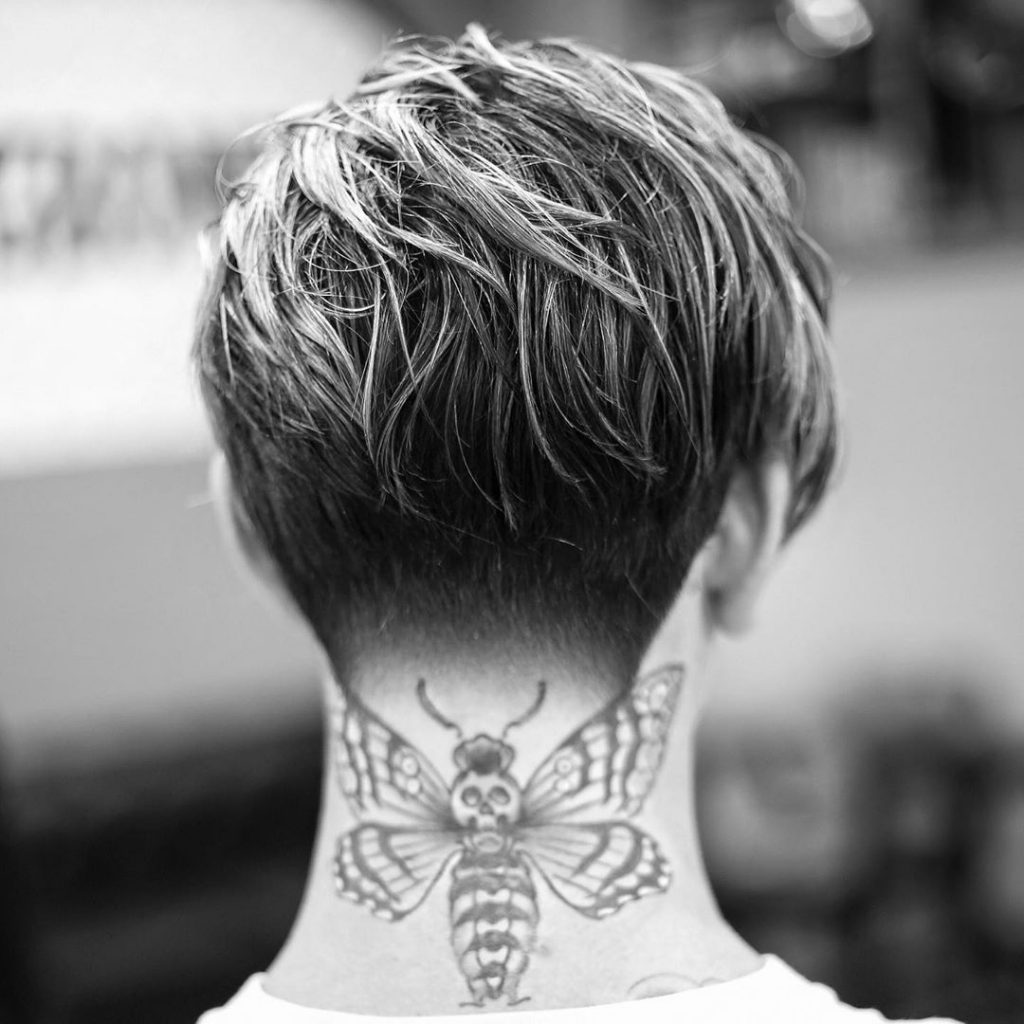 Use a texturizing product or sea salt spray to create piecey texture for this surfer-inspired hair.
33. Hairstyles For Black Men With Medium Length Hair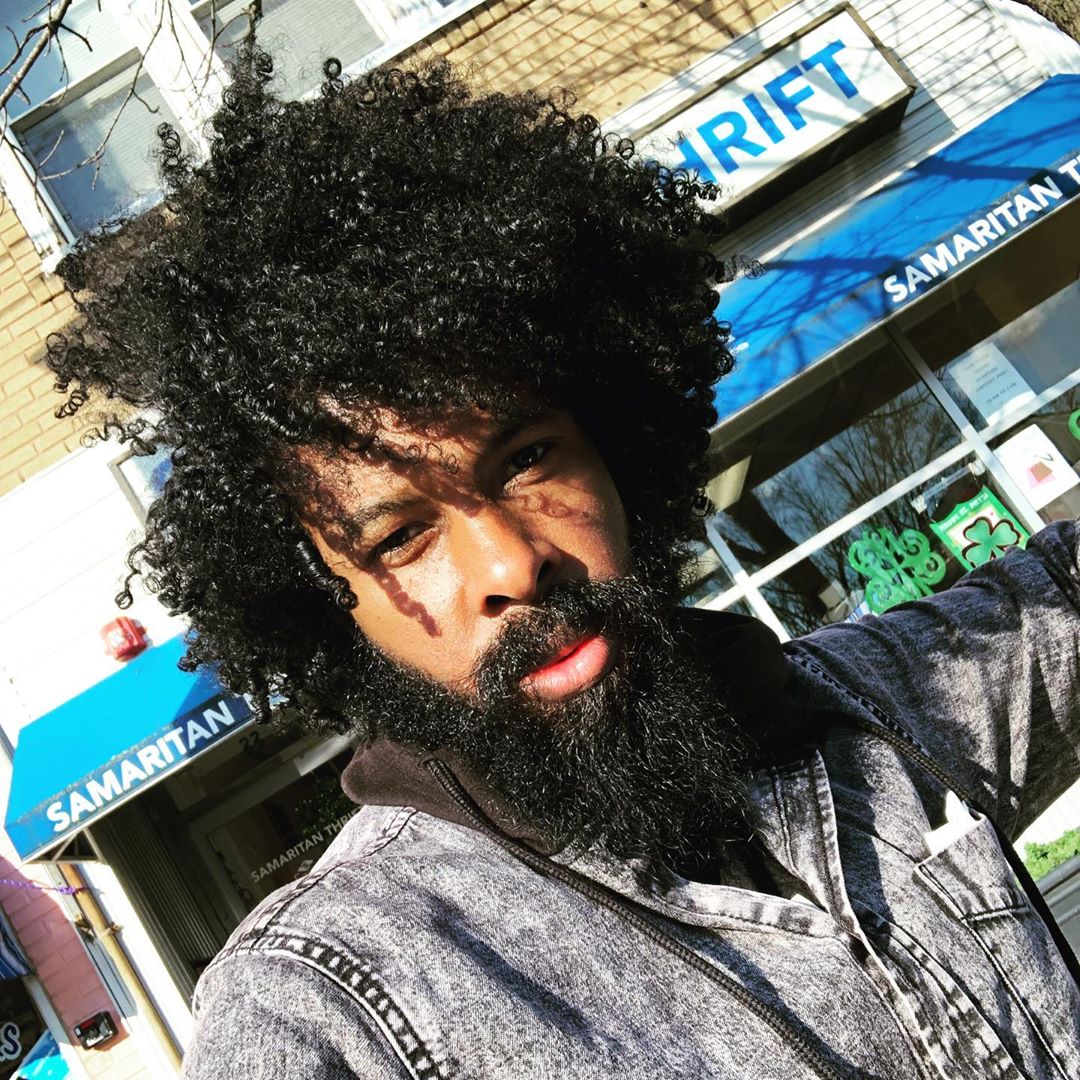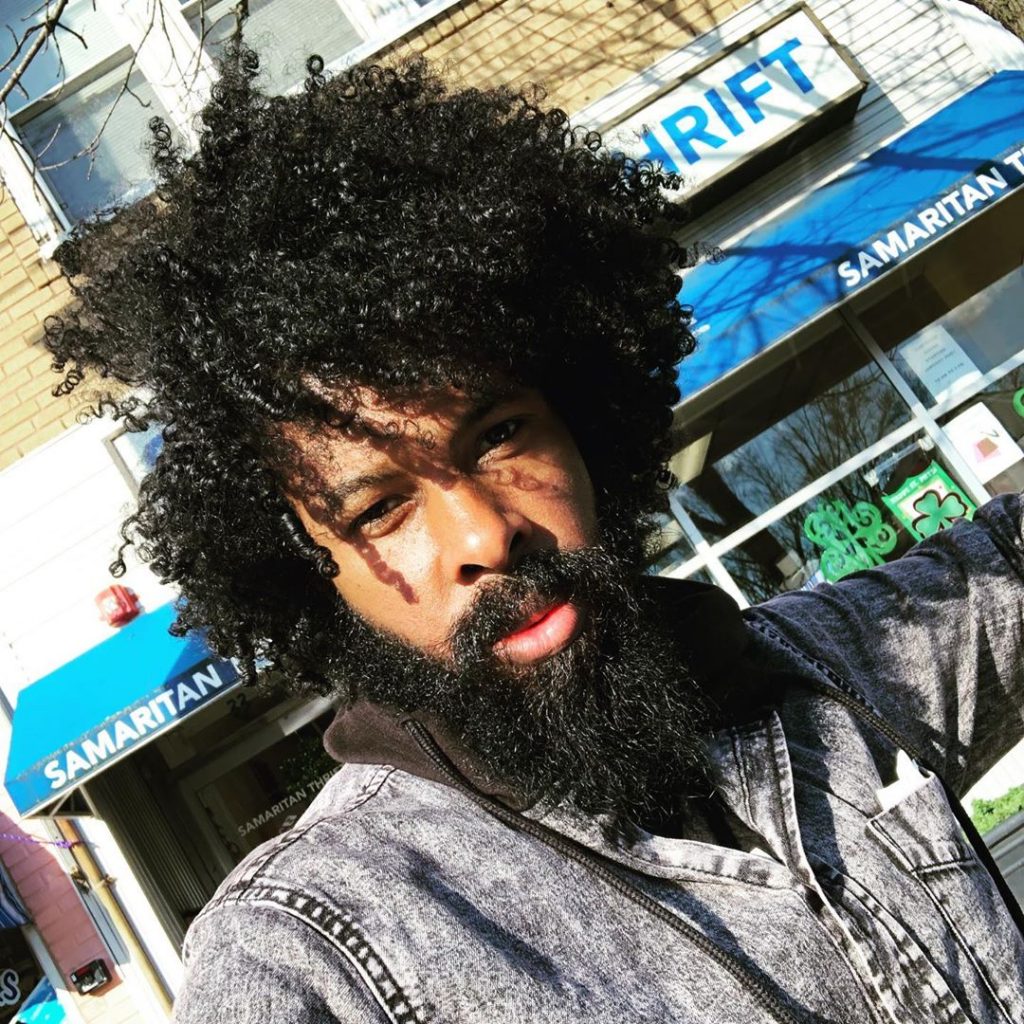 With a great haircut, medium curly hair looks great worn down, especially with a side part.
34. High Top Hairstyles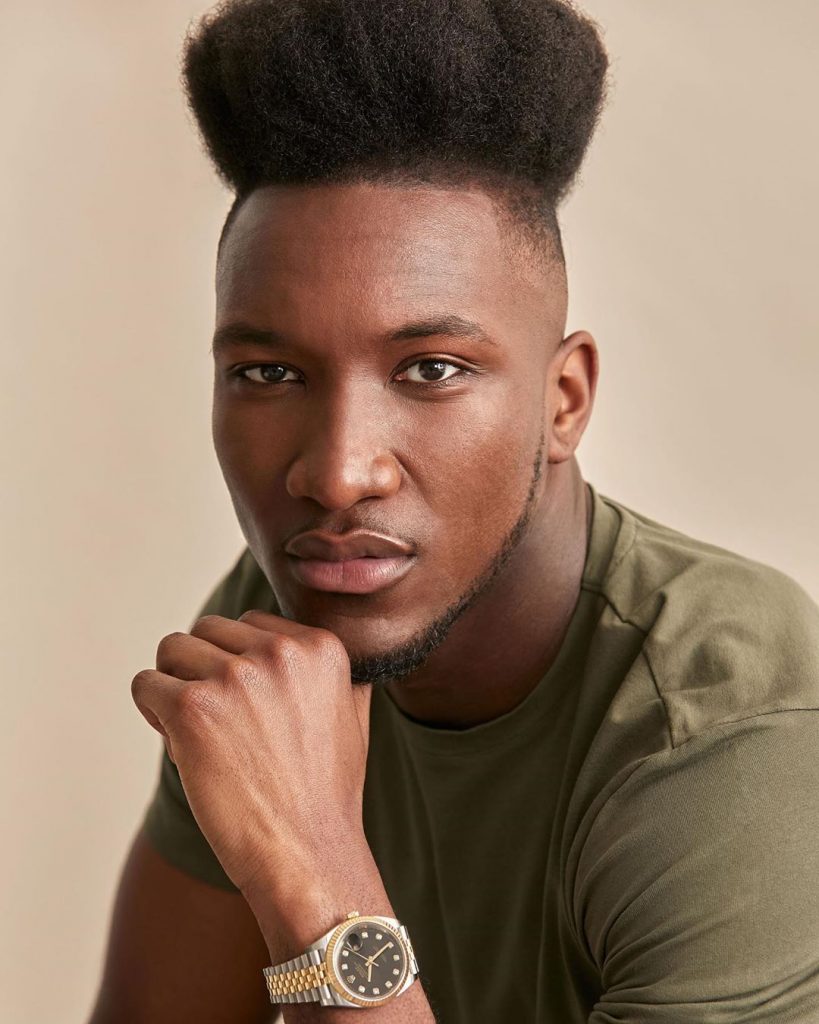 Longer hair means a taller higher high top.
35. Medium Length Curly Crop Haircut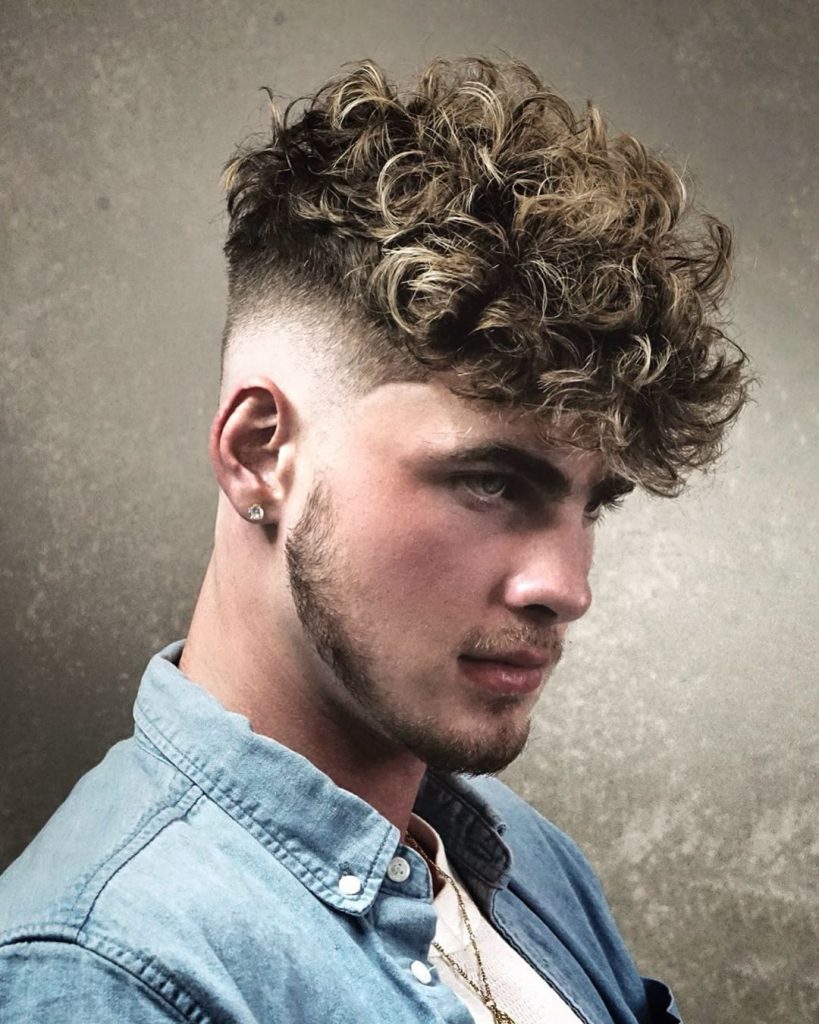 This heavy on top, shaved sides haircut is one of the top trends for men right now. Wearing it medium length for curly hair brings out all that texture.
36. Messy Spiky Hair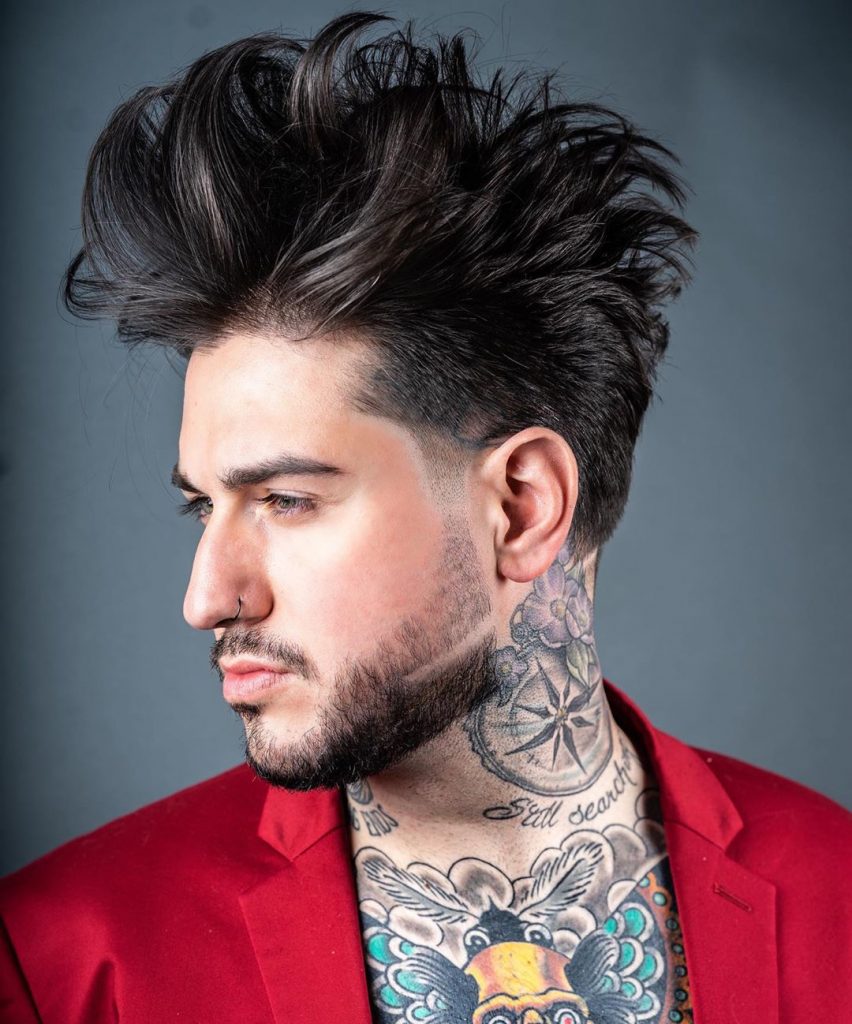 For something different, style medium hair up with texture instead of back.
37. Undercut Hairstyles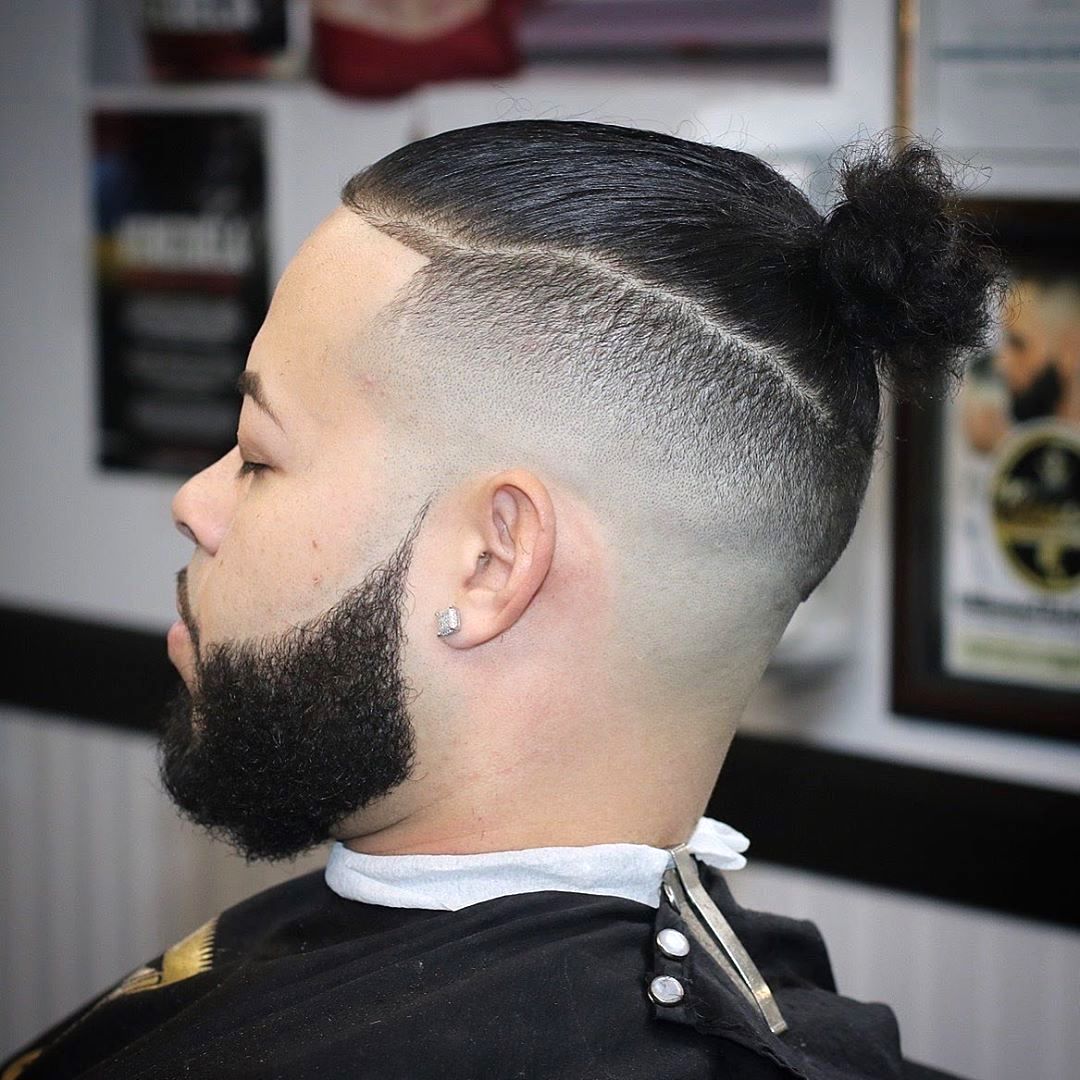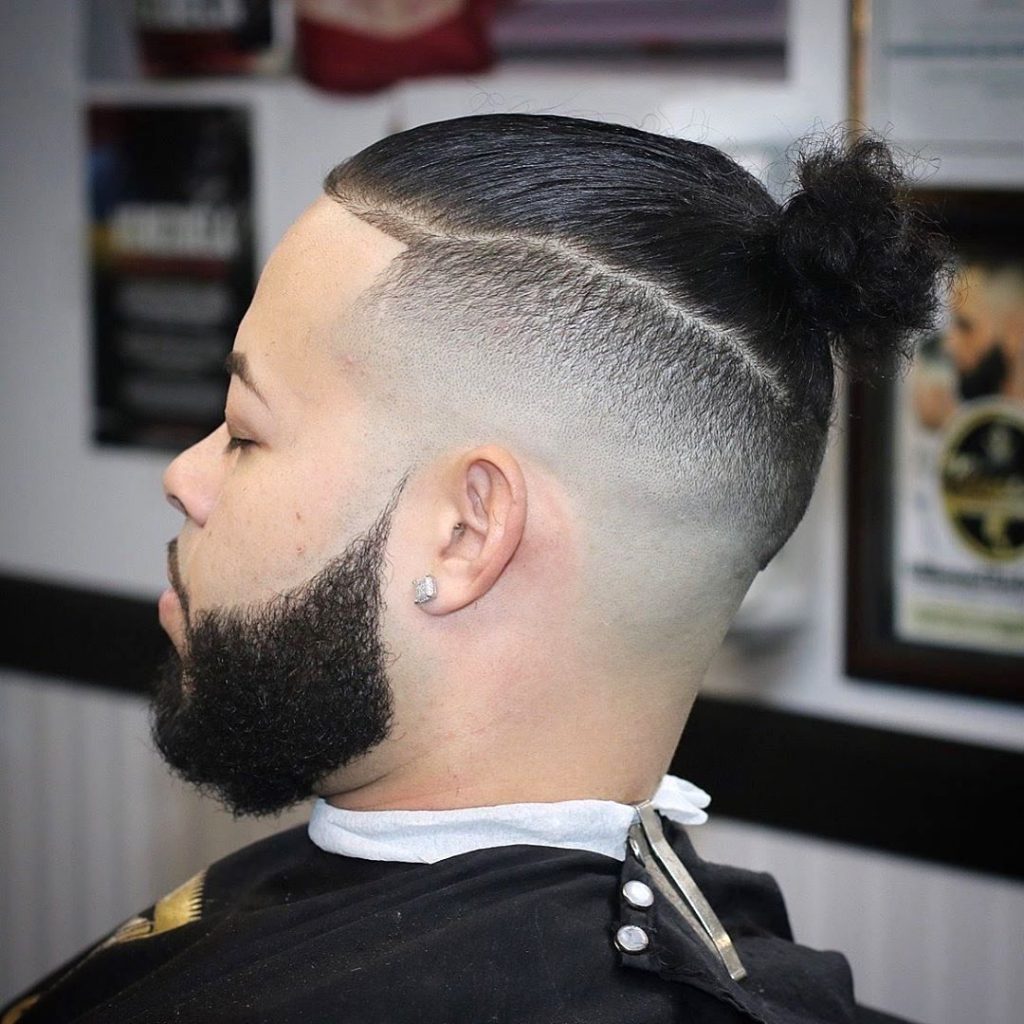 For a long on top, short sides haircut add an undercut to medium length hair.
38. Medium Length Dreadlock Hairstyles For Men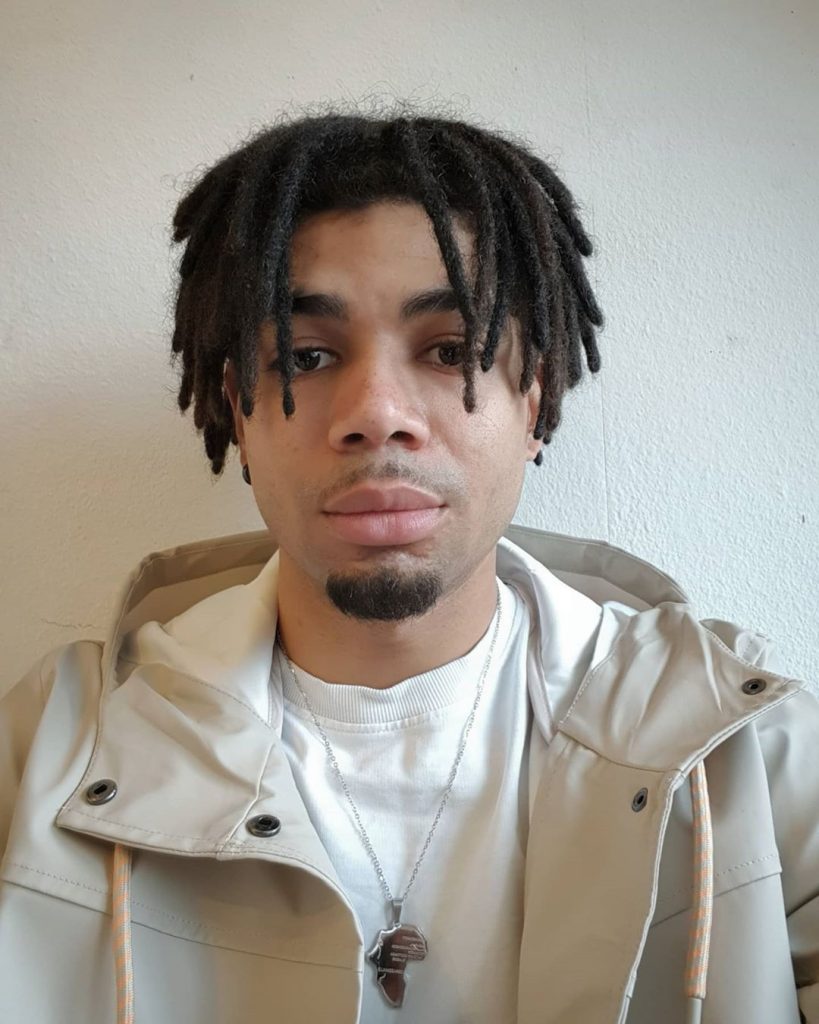 Medium length hair and dreadlocks can be worn down with a center part.
39. Popular Medium Length Hairstyles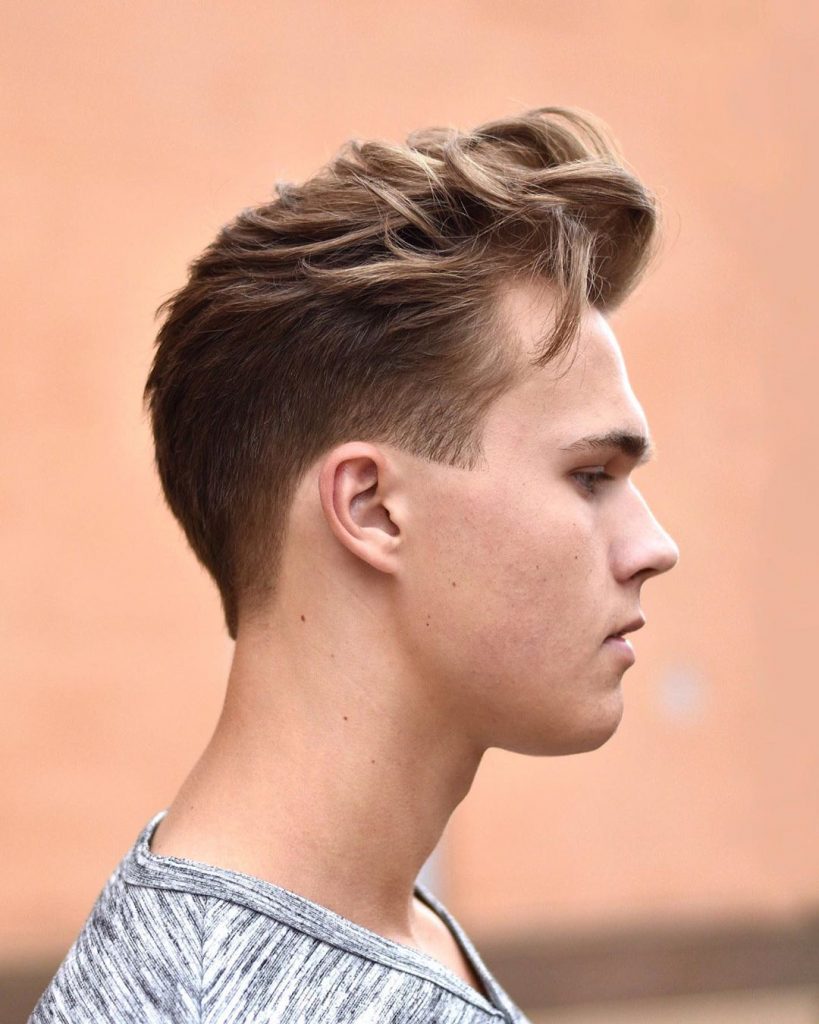 Update the classic pompadour with tousled texture.
40. Fringe Haircuts For Curly Hair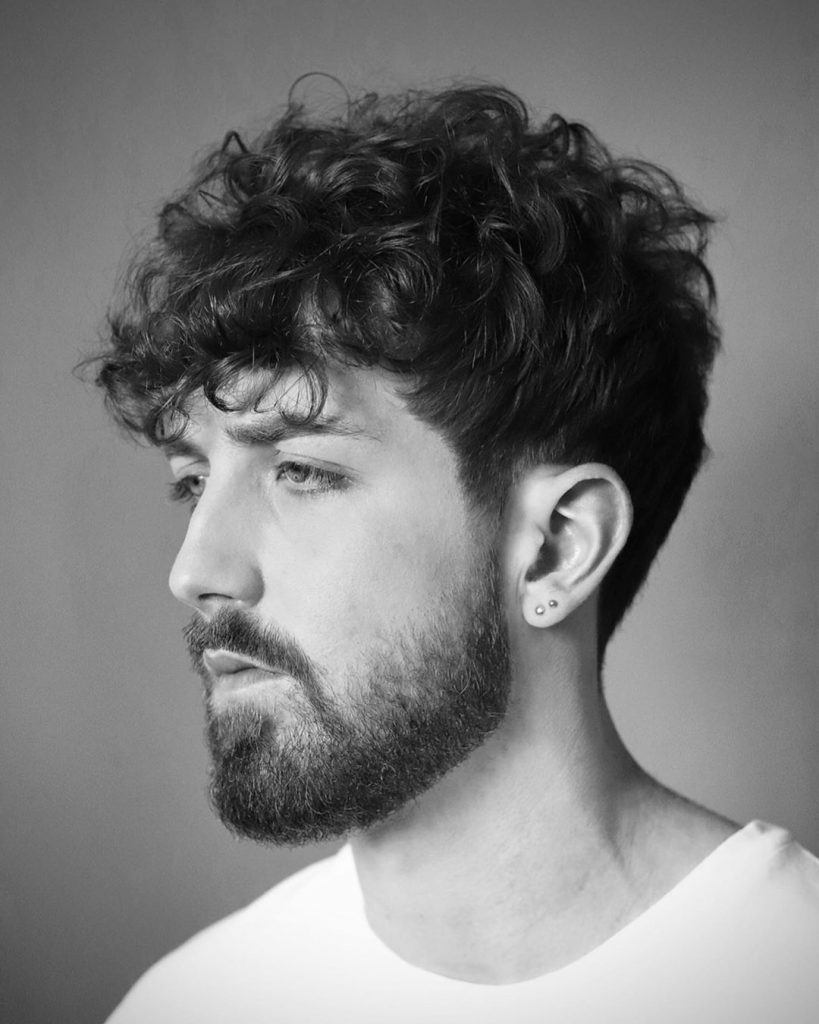 Medium length curls can be styled back, to the side, or worn in forward fringe.
41. Medium Length Hairstyles For Straight Hair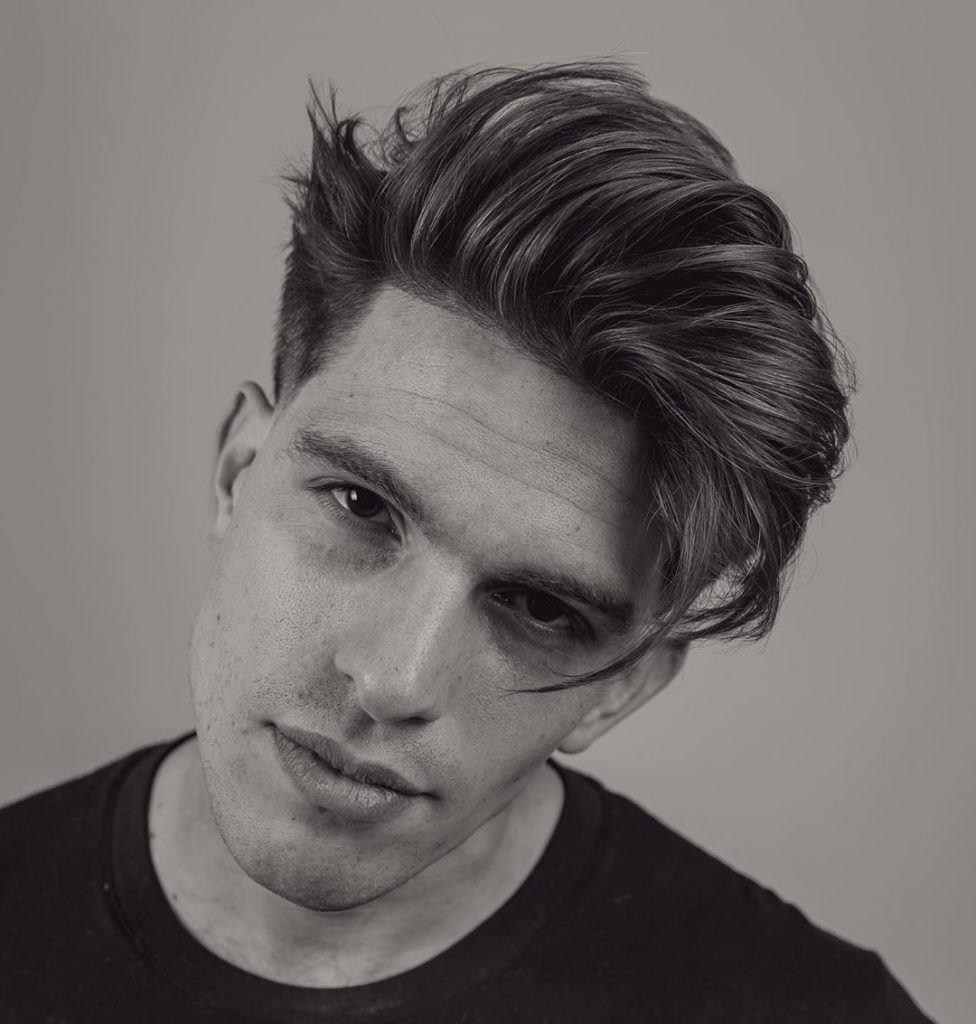 This fresh style adds a hint of the 90s to a matte pompadour.
42. Messy Pomp Hairstyle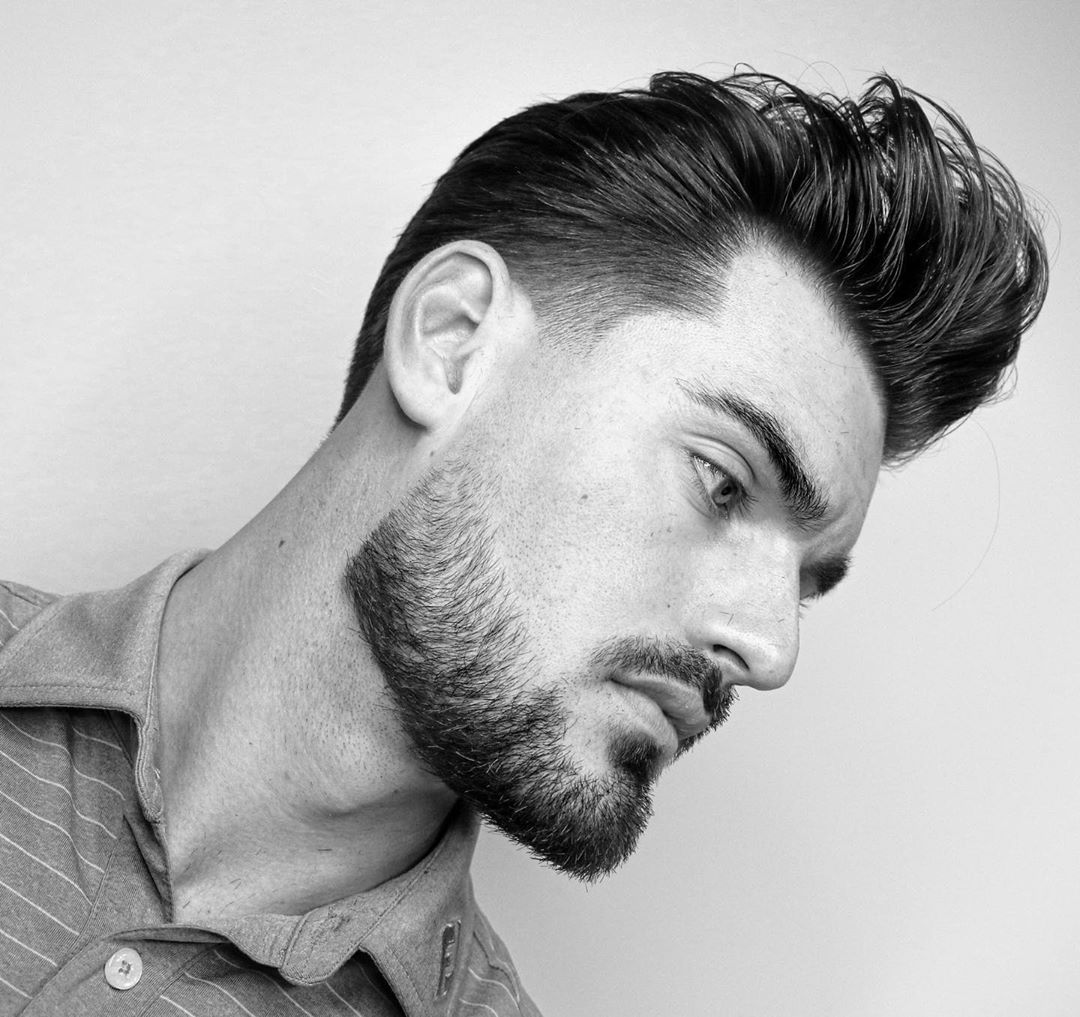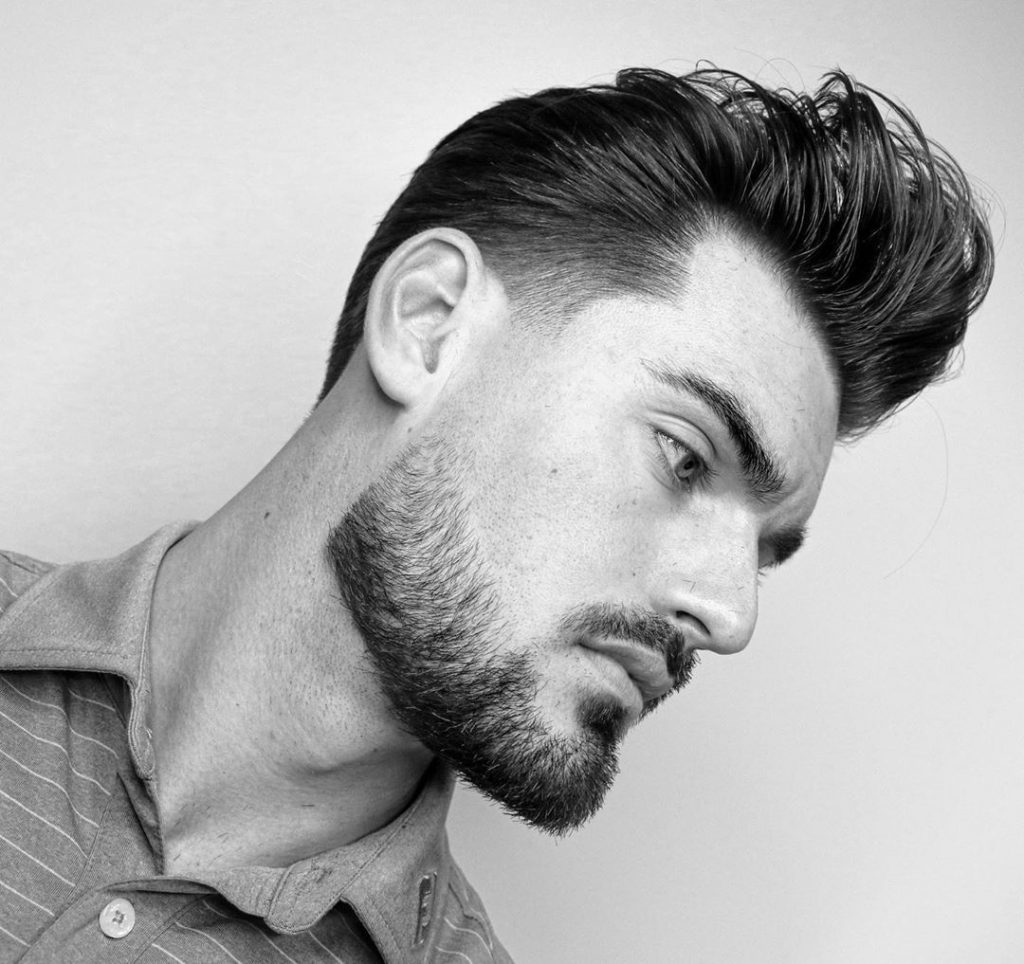 This cool look combines height and texture for a modern meets classic style.
43. Side Part Hairstyles For Thick Hair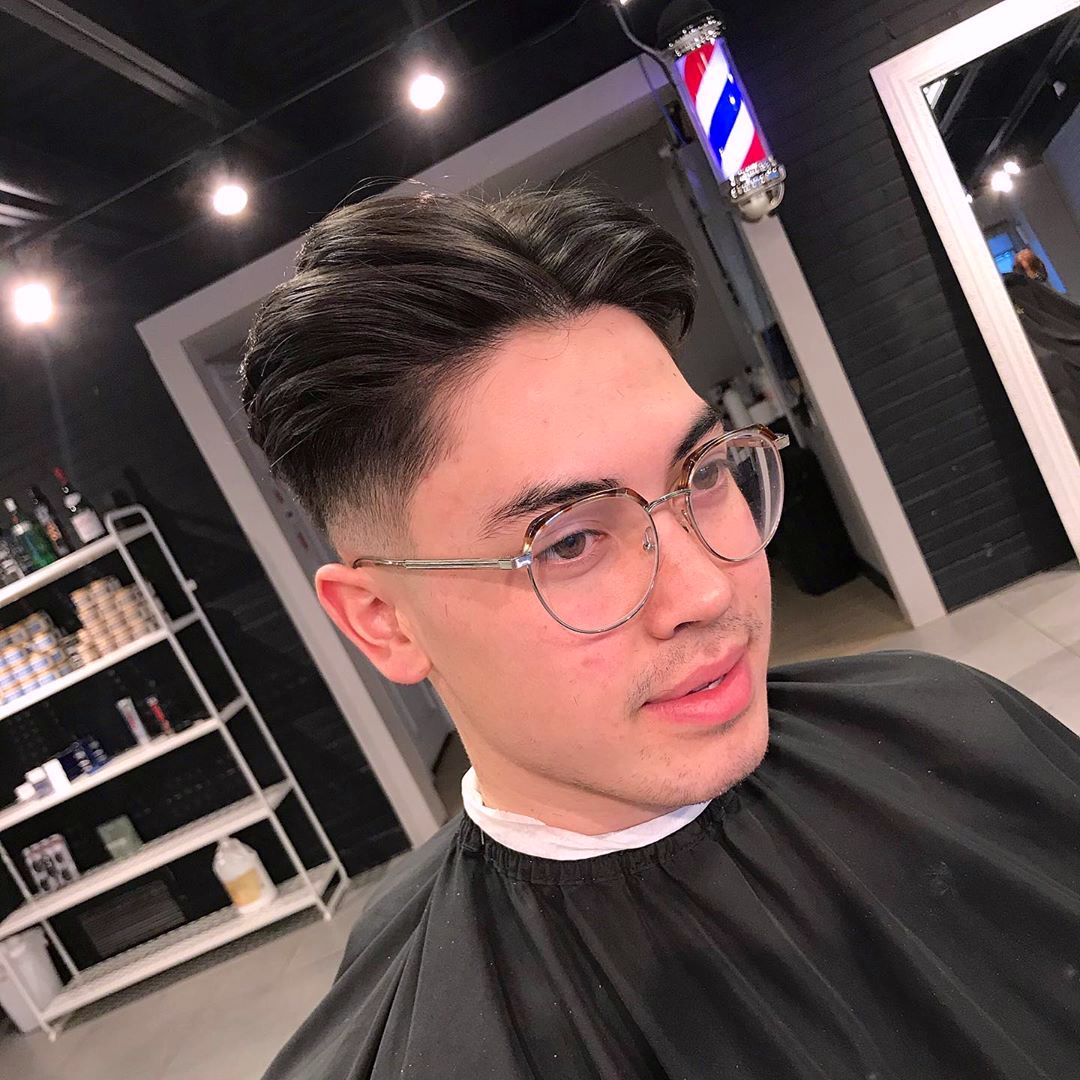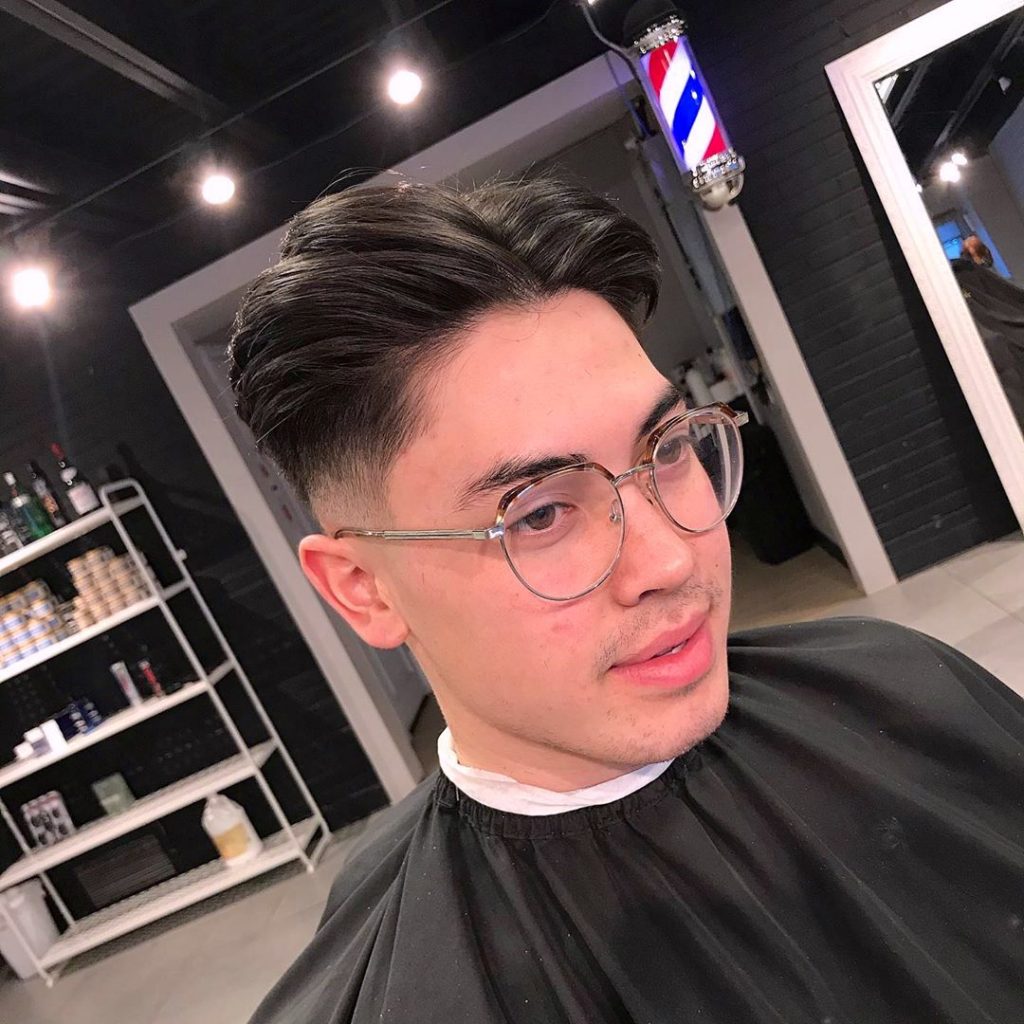 Here's a cool way to style the side part with ample volume from thick hair.
44. Medium Length Hair With Bangs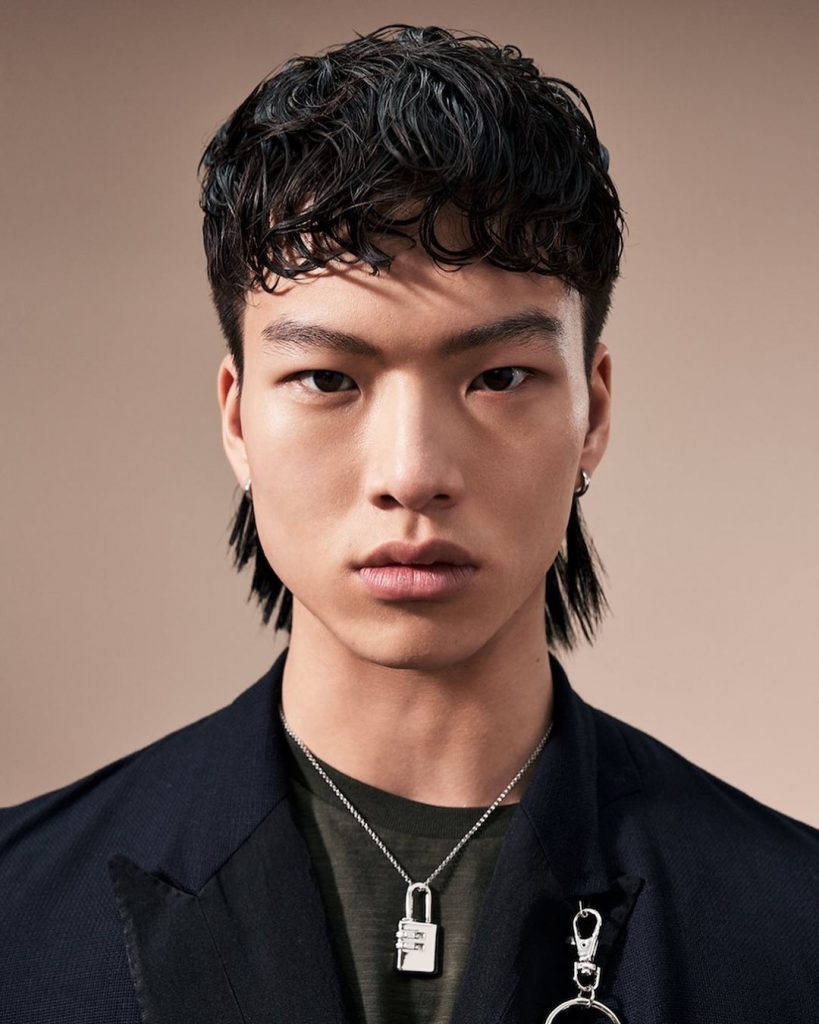 This rare curly and straight mullet is party at the front and the back.
45. Pompadour For Thick Hair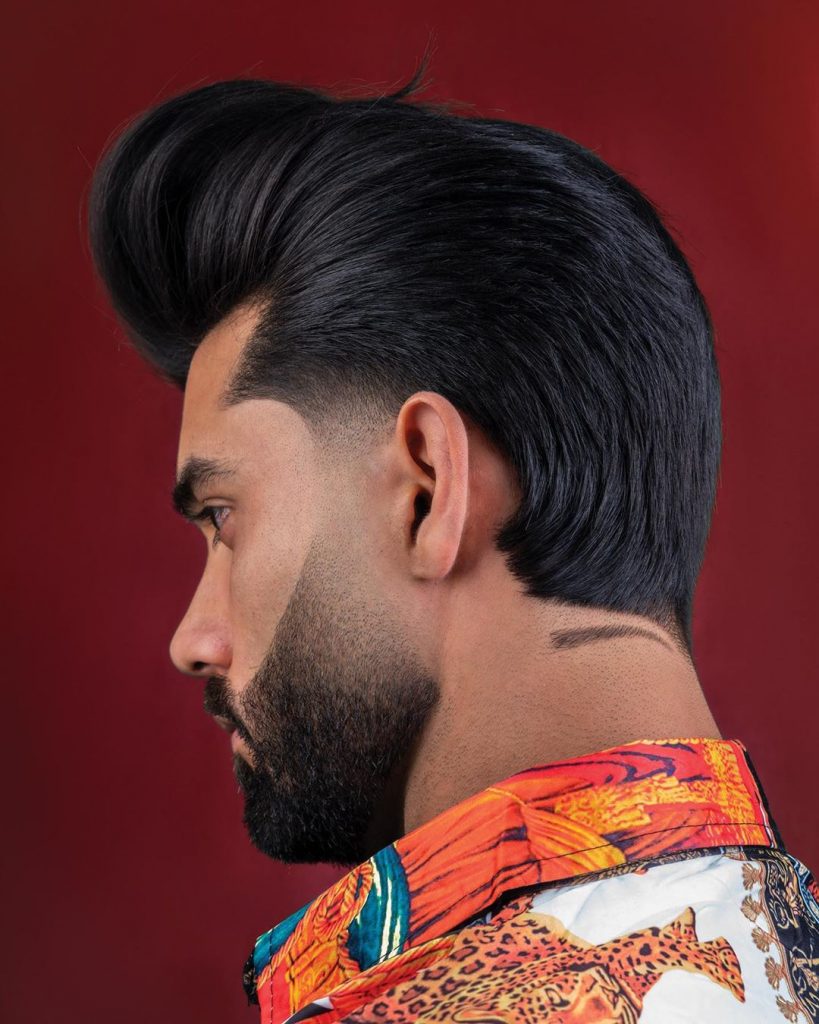 Thick hair makes it easier to achieve the height and shape of this cool pomp.
46. Medium-Long Length Hairstyles For Men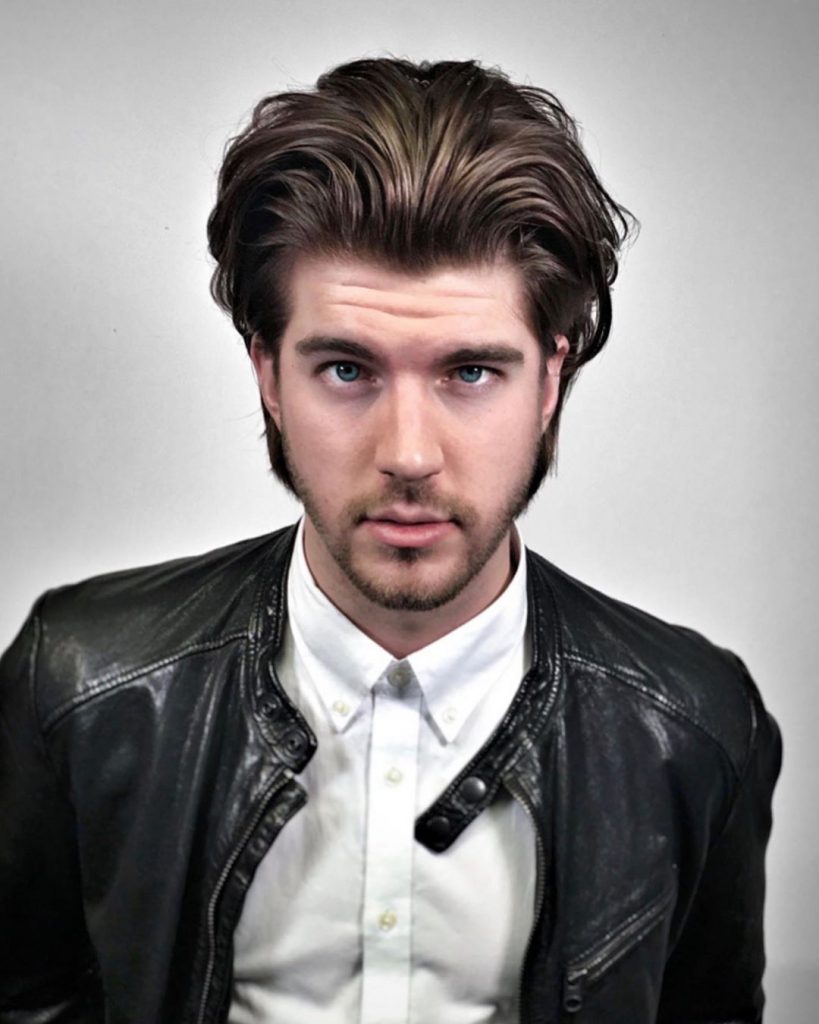 This loose style pulls back medium-long hair while showing its length.
47. Medium Length Wavy Hair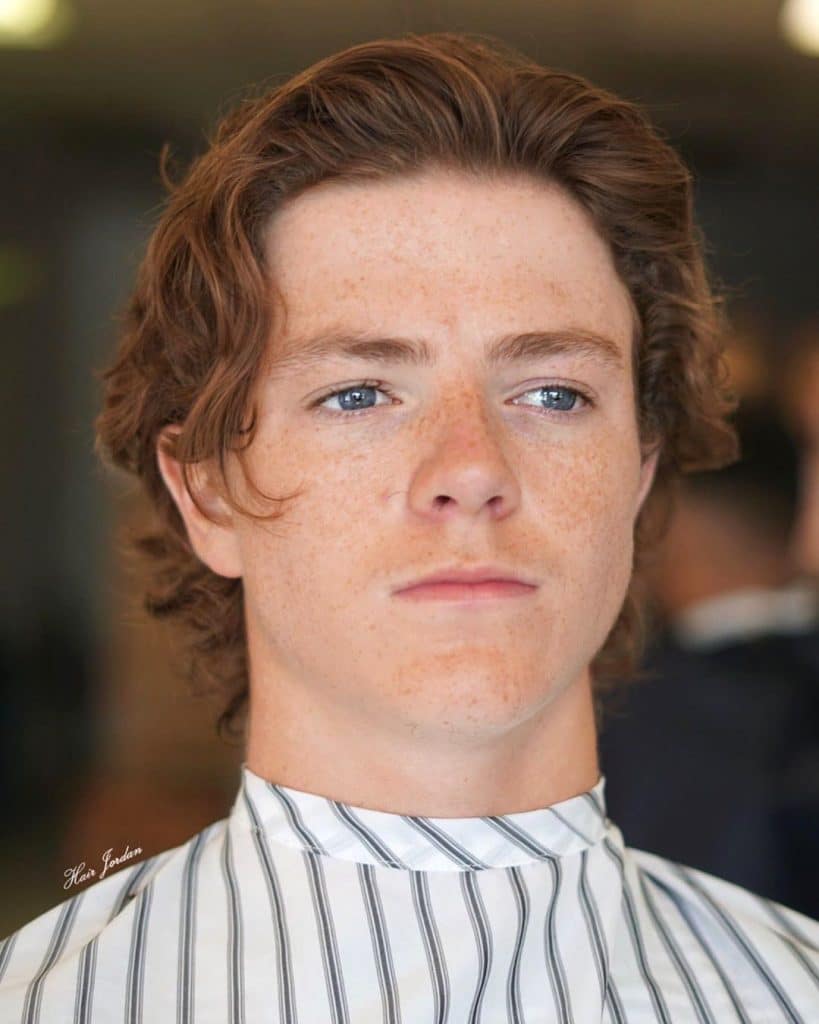 Layers make it easy to wear wavy hair down, even at medium length.
48. Short-Medium Taper Haircut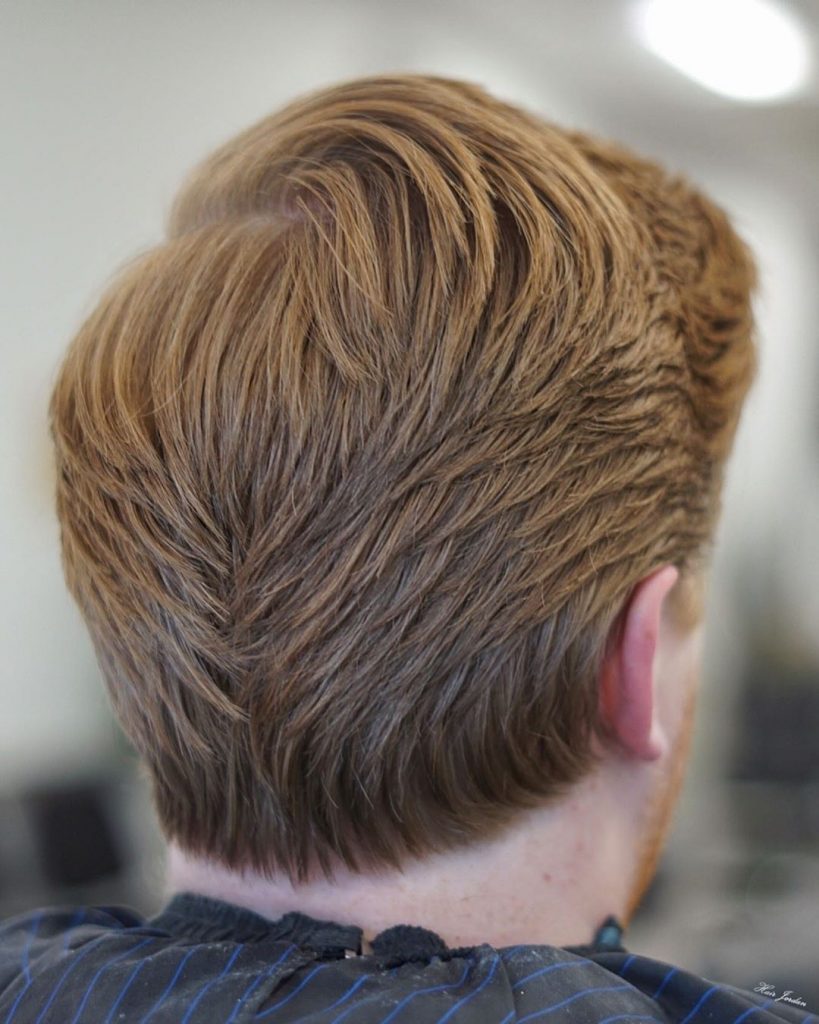 This taper cut features medium hair at the forehead and short hair all over.
49. Textured Hairstyles For Thick Hair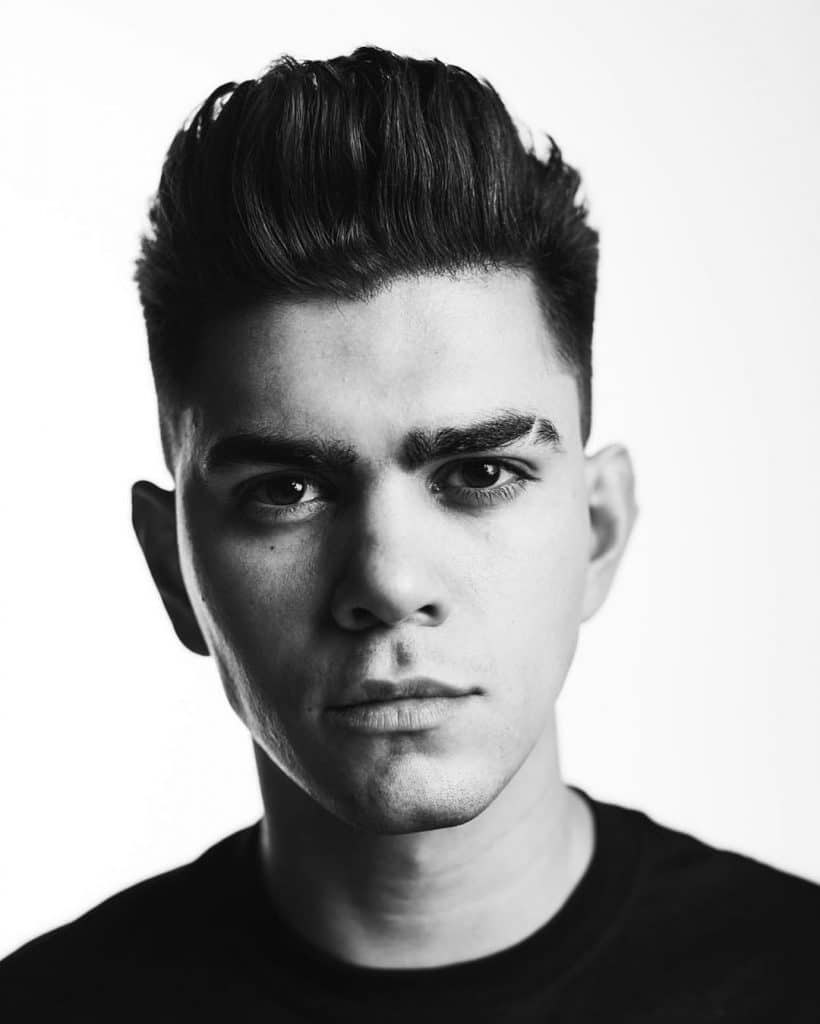 Add texture to thick straight hair for more volume and some visual interest.
50. Temp Fade Mullet For Wavy Hair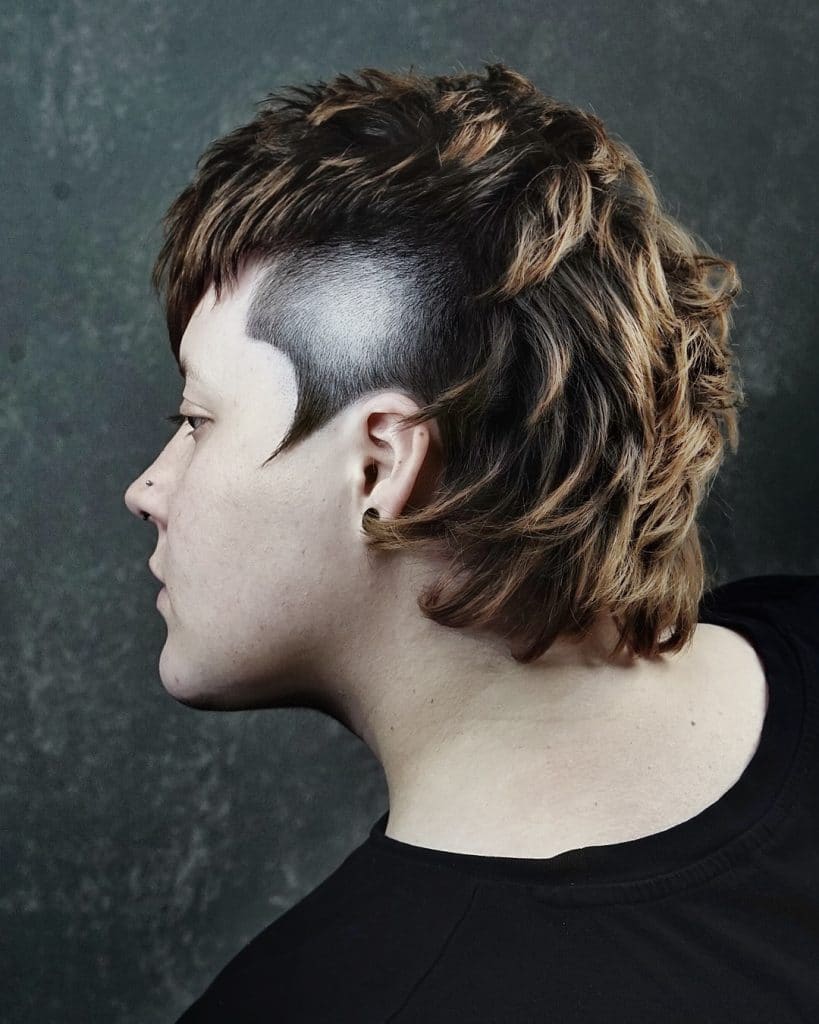 Make the most of wavy hair with this medium length temple fade haircut with bangs that creates a textured mullet.
51. Professional medium length hairstyles for men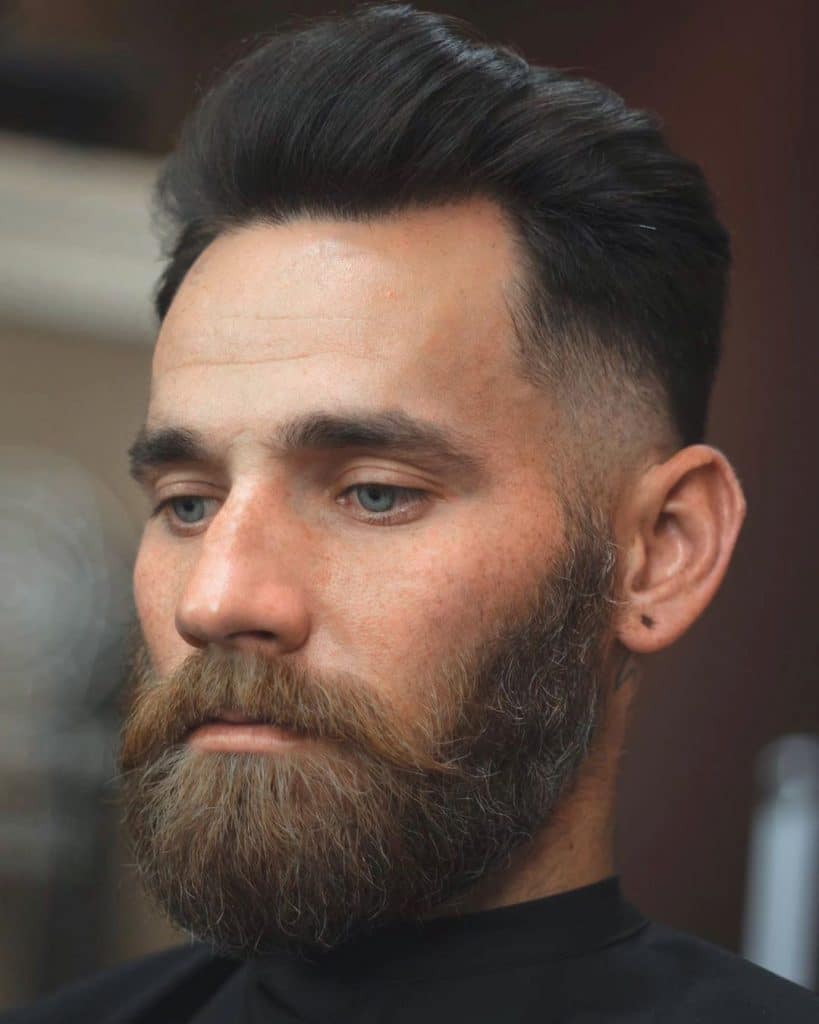 Looking professional is about neatness more than anything else. The medium pomp is styled clean with a matte pomade. The beard is also trimmed with a temple fade.