A wide variety of new hair trends for men emerging right now. In general, looks are getting longer and looser but some retro hairstyles are back in style.
Fades are still going strong with all kinds of cuts including the buzz, mohawks, pompadours and long hair pulled up into man buns. We are also seeing more tapers with the sides and back cut short with scissors instead of down to the skin with clippers. Styling, in general, is all about texture with visible pieces, added wave or natural curl.
Some classic cuts are making a come back this year. The comb over and pomp are very popular. The flat top, afro and mohawk are also seeing a resurgence.
Check out these 31 men's hairstyles that are timeless.
1. Messy Side Part Hairstyle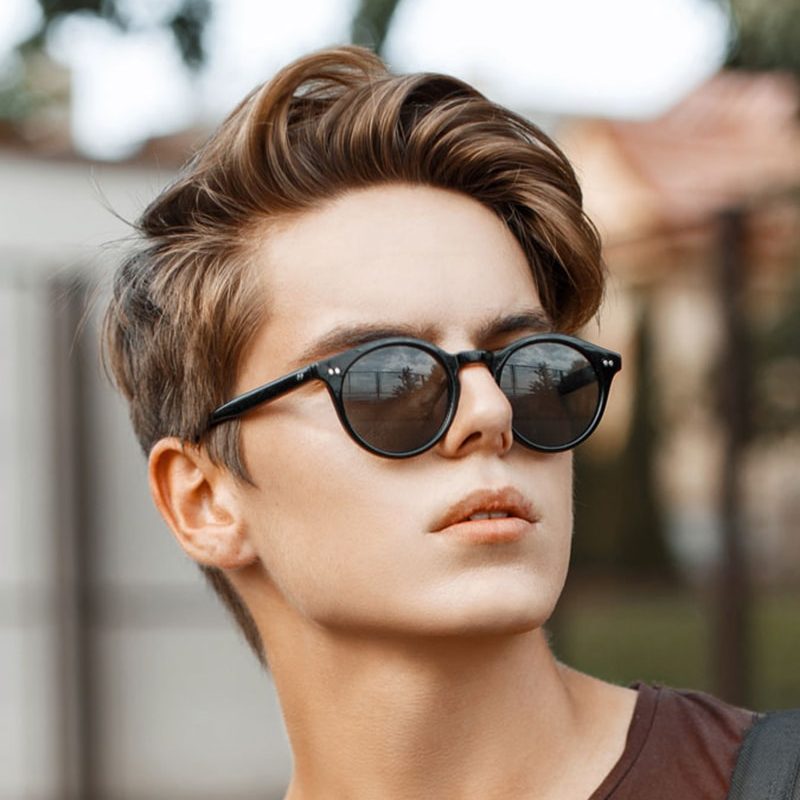 This fresh style combines some of the most popular men's hair trends. There is a comb over, taper, medium length hair and plenty of movement and flow.
2. Taper Haircut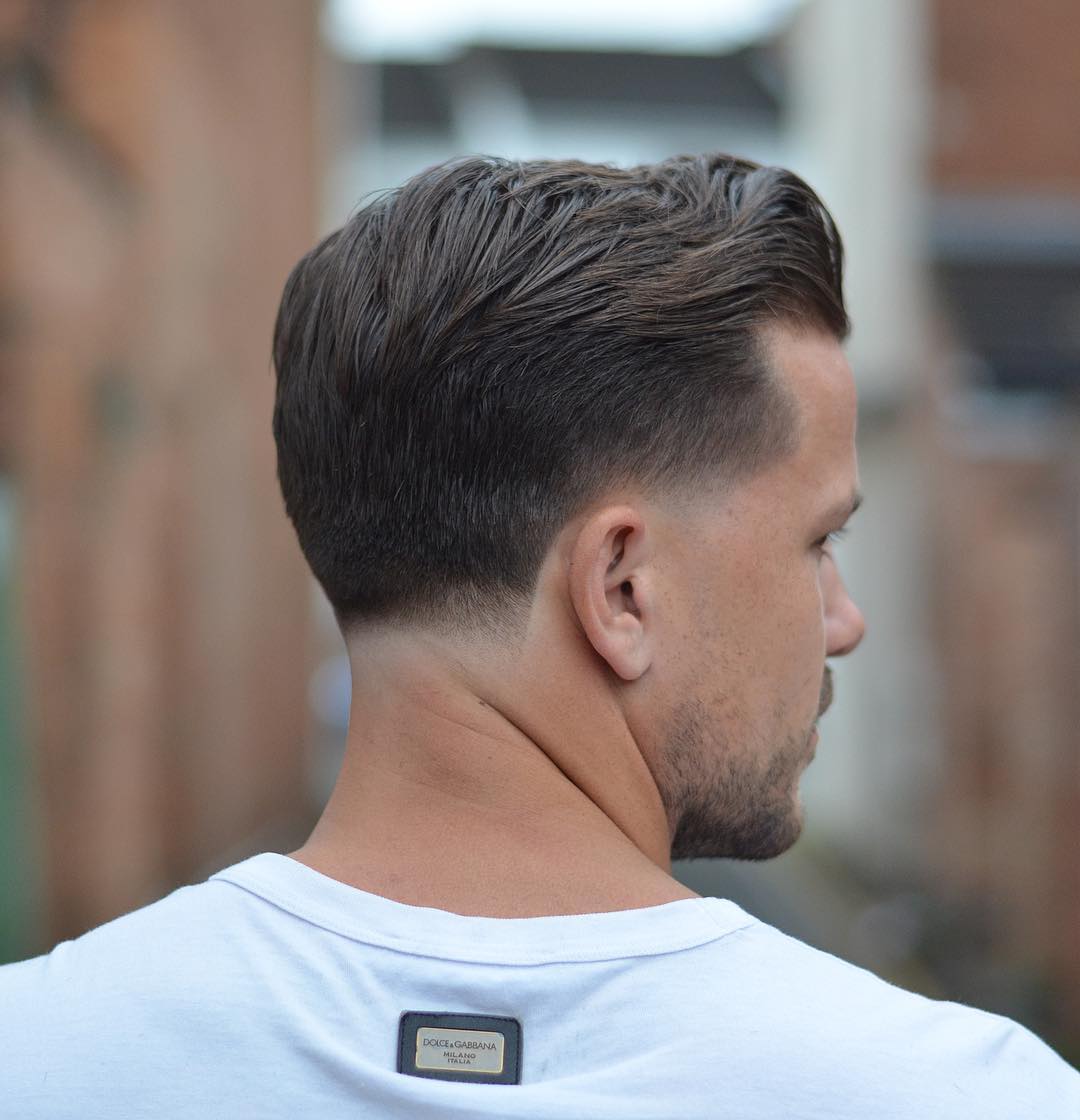 Taper haircuts cut the sides and back of hair short with scissors instead of clippers. This classic cut is back in a huge way.
3. Undercut Hairstyle + Full Beard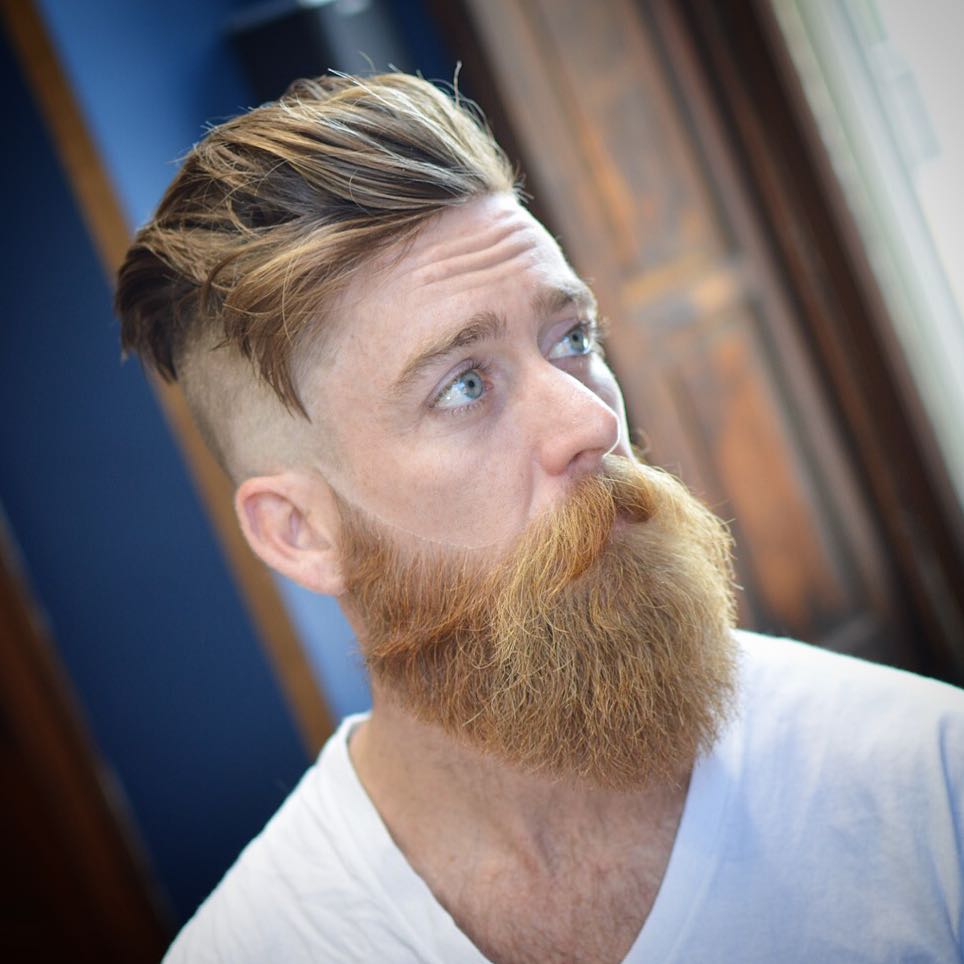 Hipster style is still going strong. This full beard with a long mustache combined with a disconnect hairstyle on top combines plenty of hair with clean cut edges.
4. Medium Length Curly Hair + Temple Fade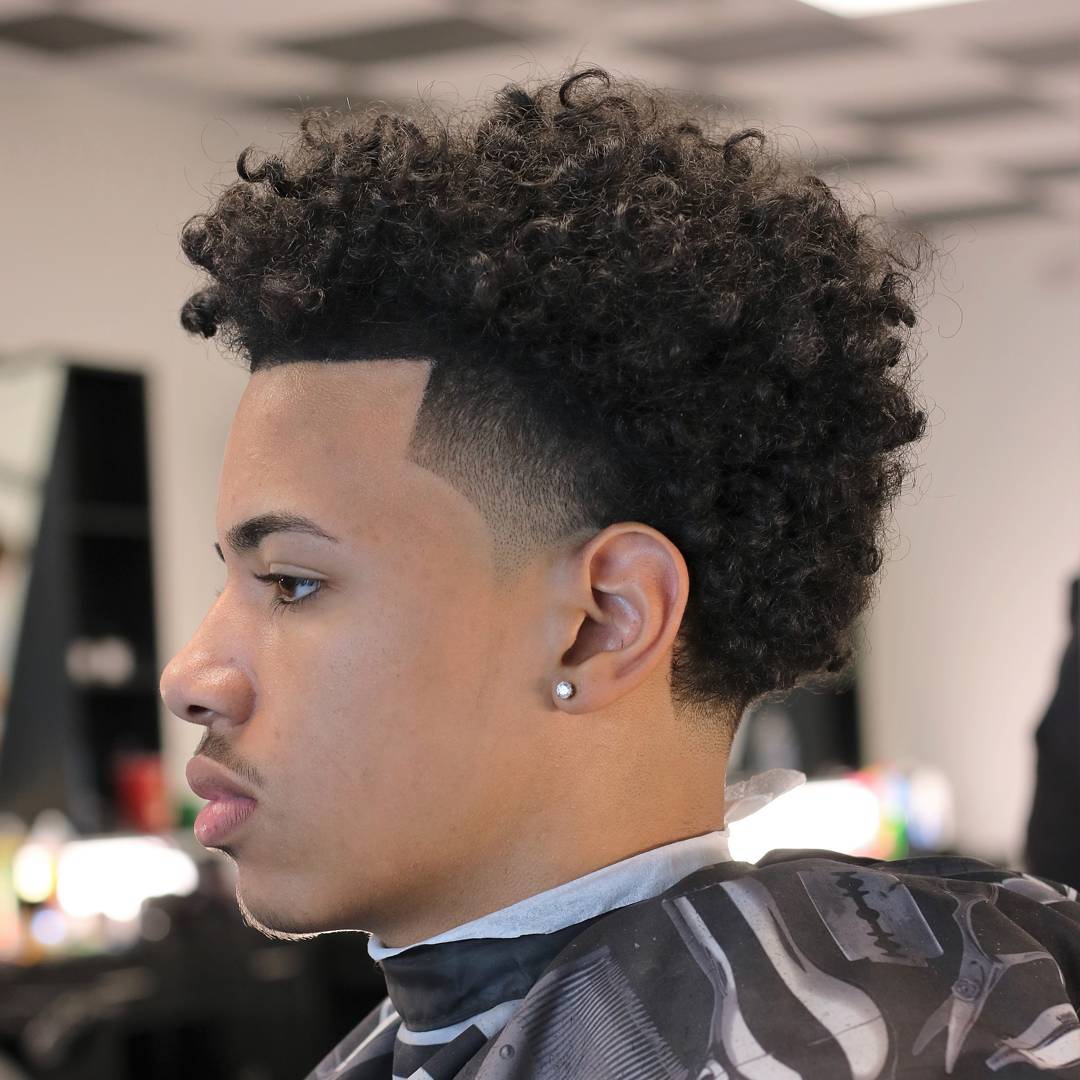 Guys are wearing hair longer this year and that goes for curly hair too. This crispy cut features curls cut into a flattering rounded shape while edges are refined with an edge up, temple fade and taper fade at the neckline.
5. Textured Pomp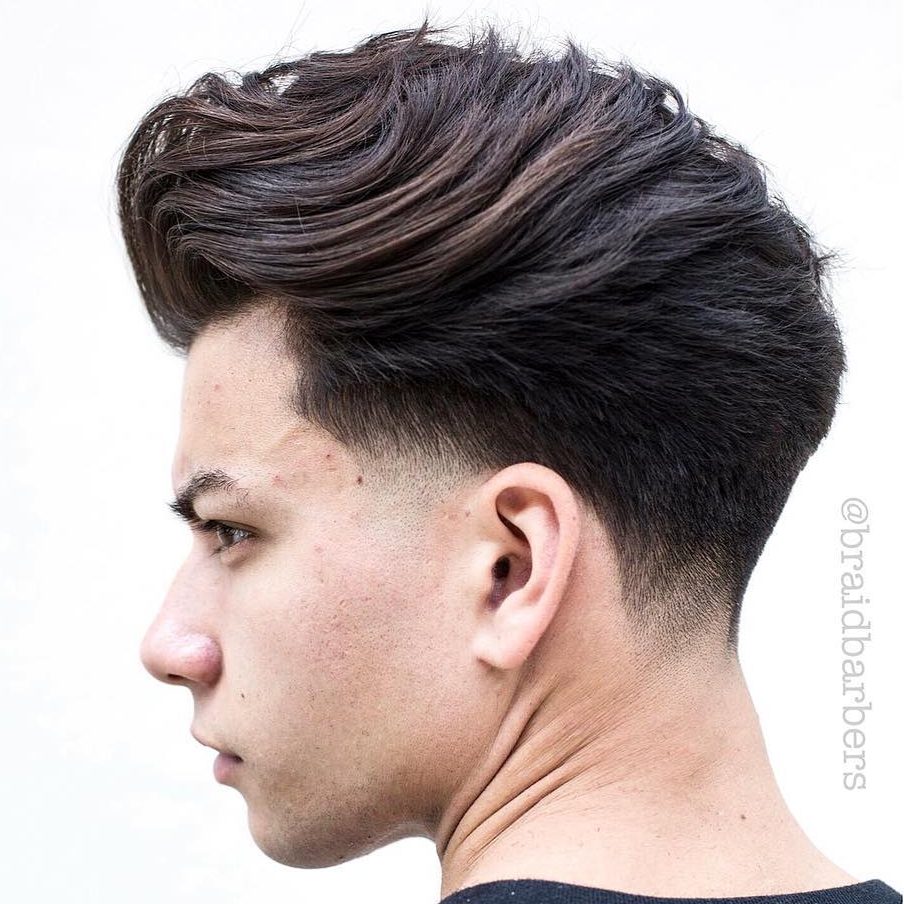 Pompadour hairstyles haven't gone out of style. Instead there are fresh updates on that classic profile.
6. Short Fade Hairstyles for Men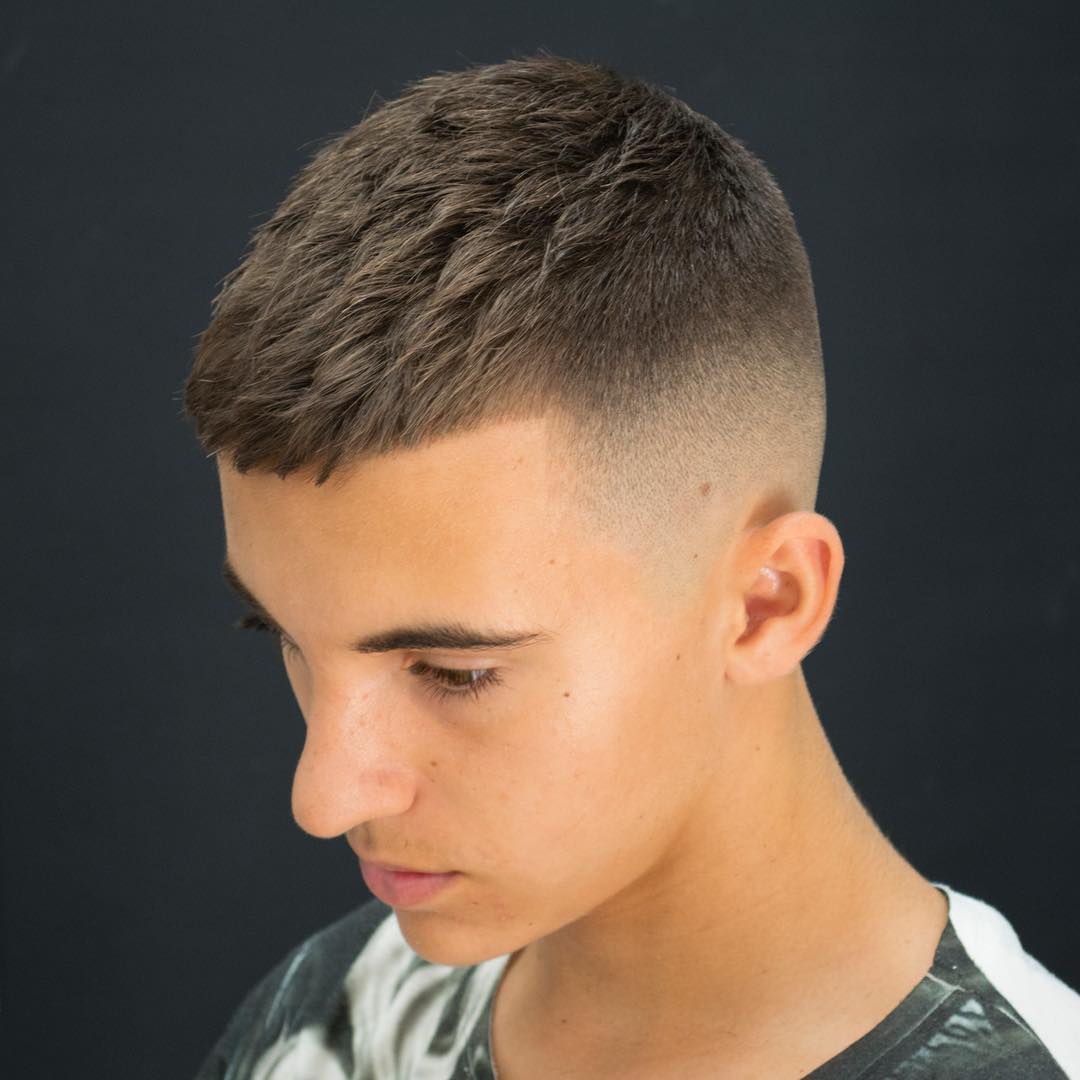 Short hairstyles for men are always popular because they are easy and look good. This cool style features a touch of length on top styled with spiky texture.
7. Comb Over Fade Haircut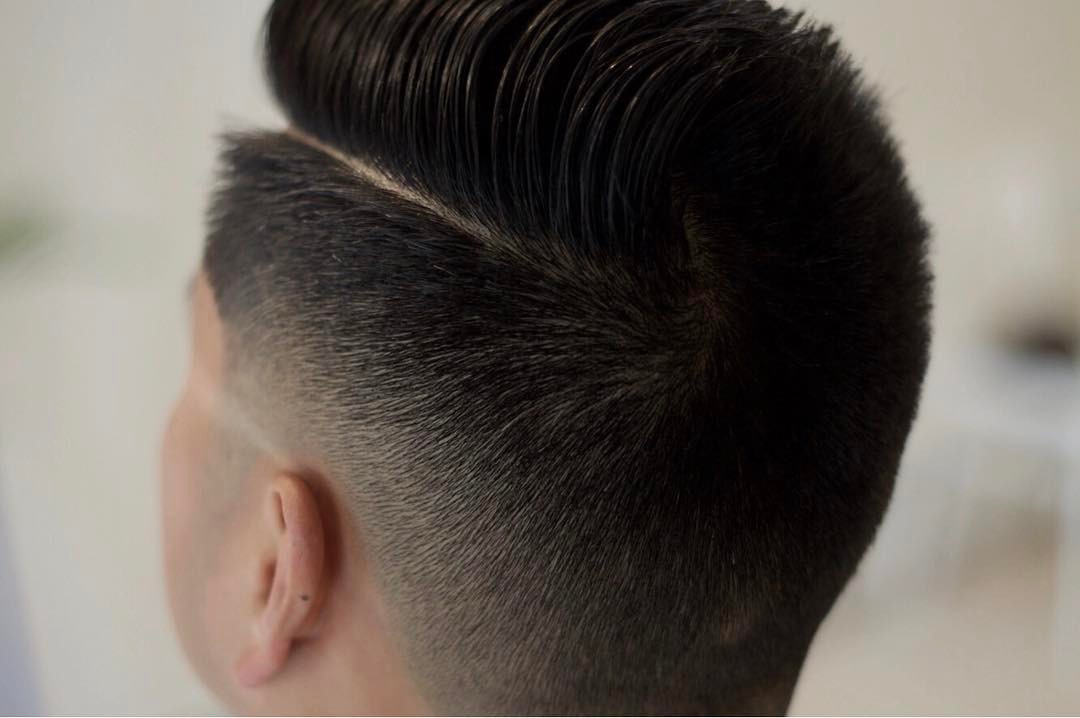 Comb overs are another classic men's hairstyle that is still popular. A low fade and plenty of volume on top adds a modern touches to a retro profile.
8. Short Afro + Temple Fade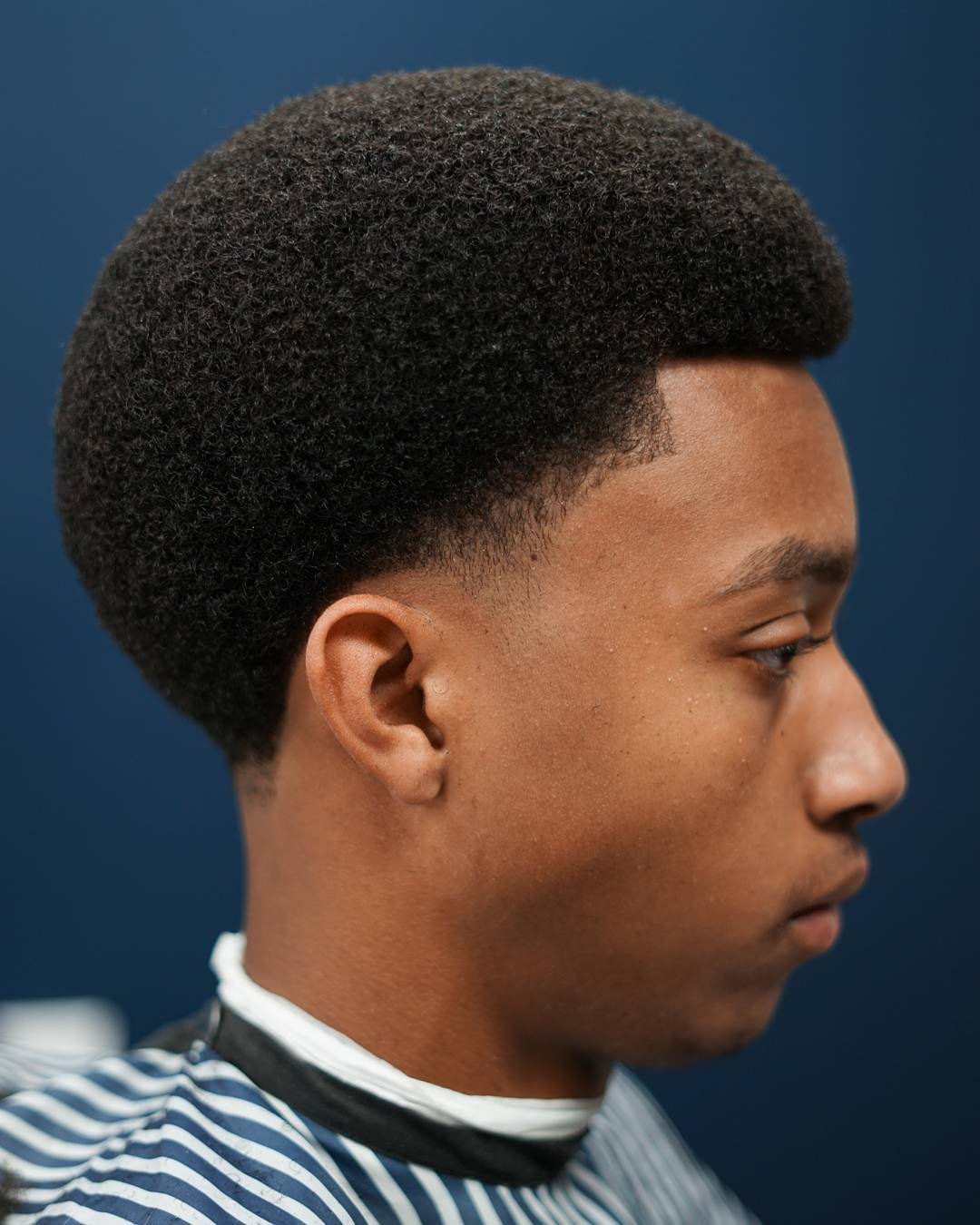 Cut shorter with clean edges, this modern afro has a fresh profile.
9. Messy Hair for Men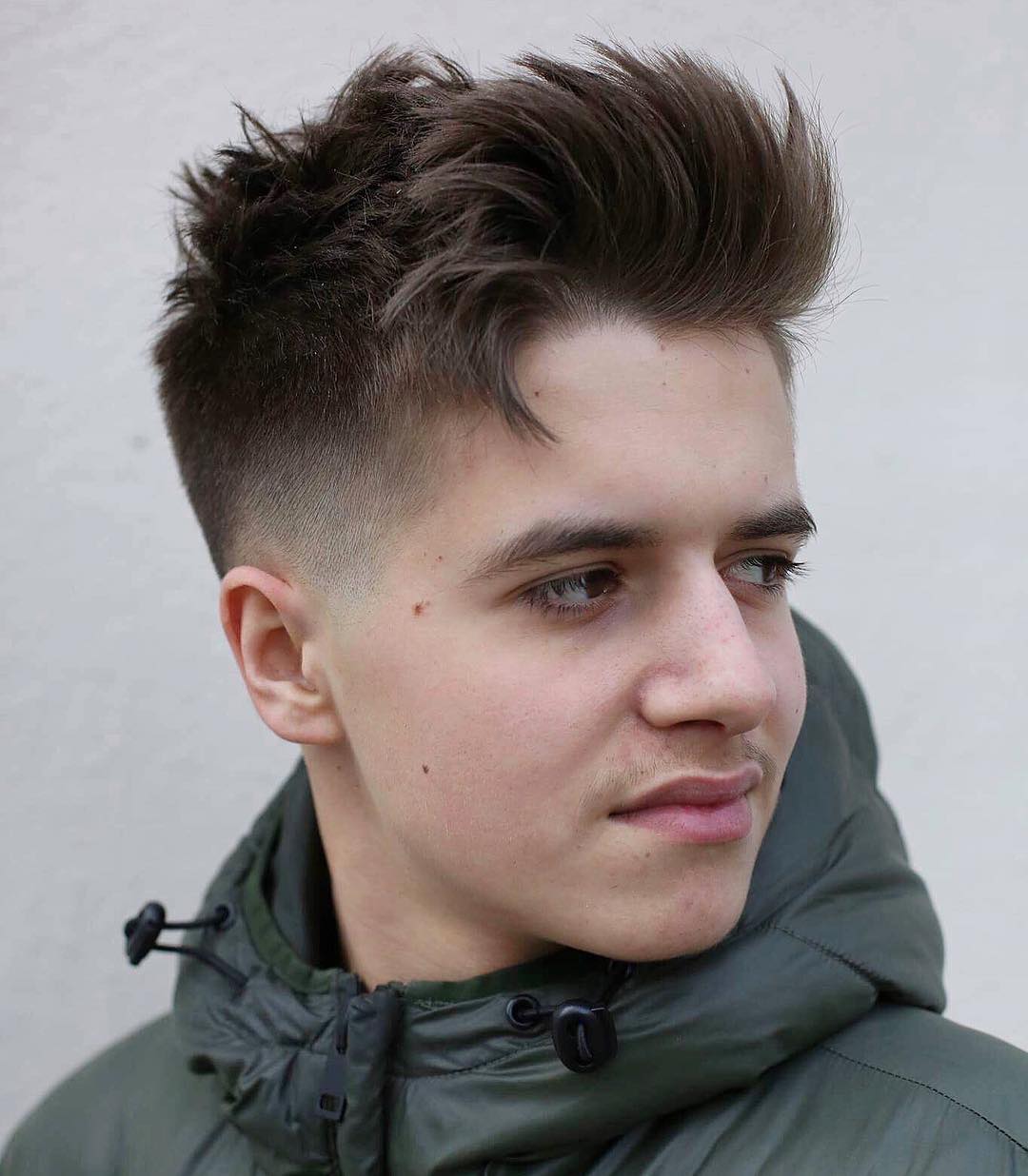 Part of the textured hair trend is messier styles. This ultra cool look adds volume to fine hair and couldn't be easier to style.
10. Wavy Hairstyles for Men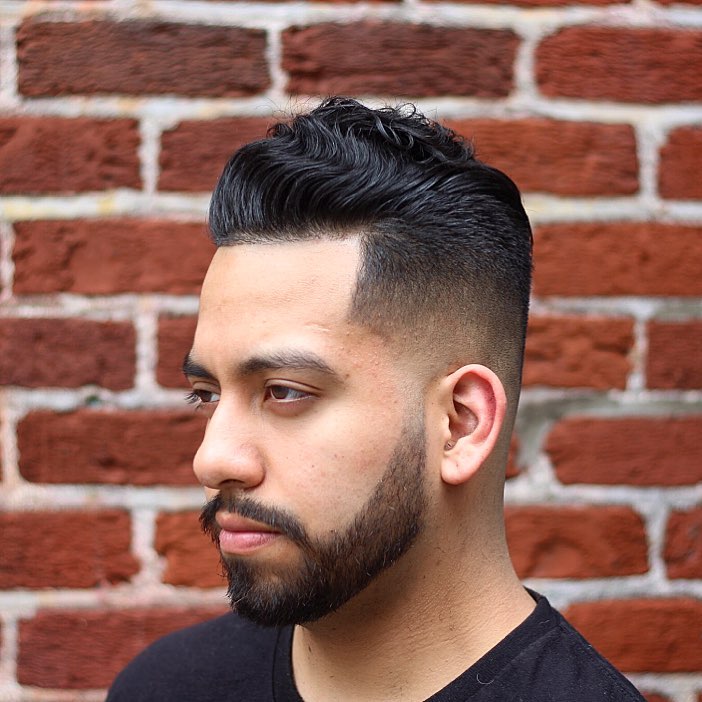 Wavy and curly hair add attractive texture and natural volume. Try longer on top haircuts slicked back or over to one side.
11. Curly Flat Top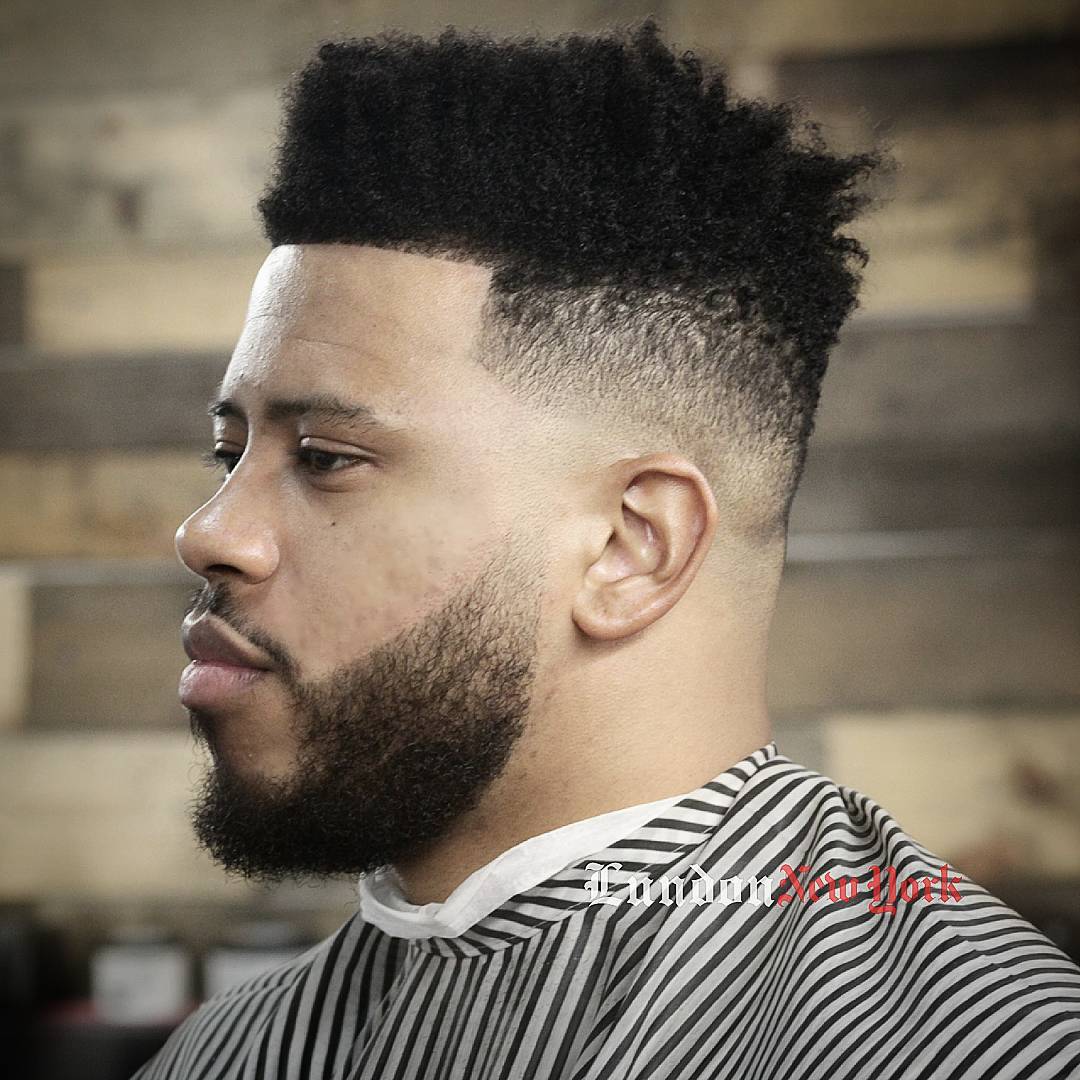 The flat top haircut is back. This one is worn with curly edges and a high bald fade.
12. Flat Top Pomp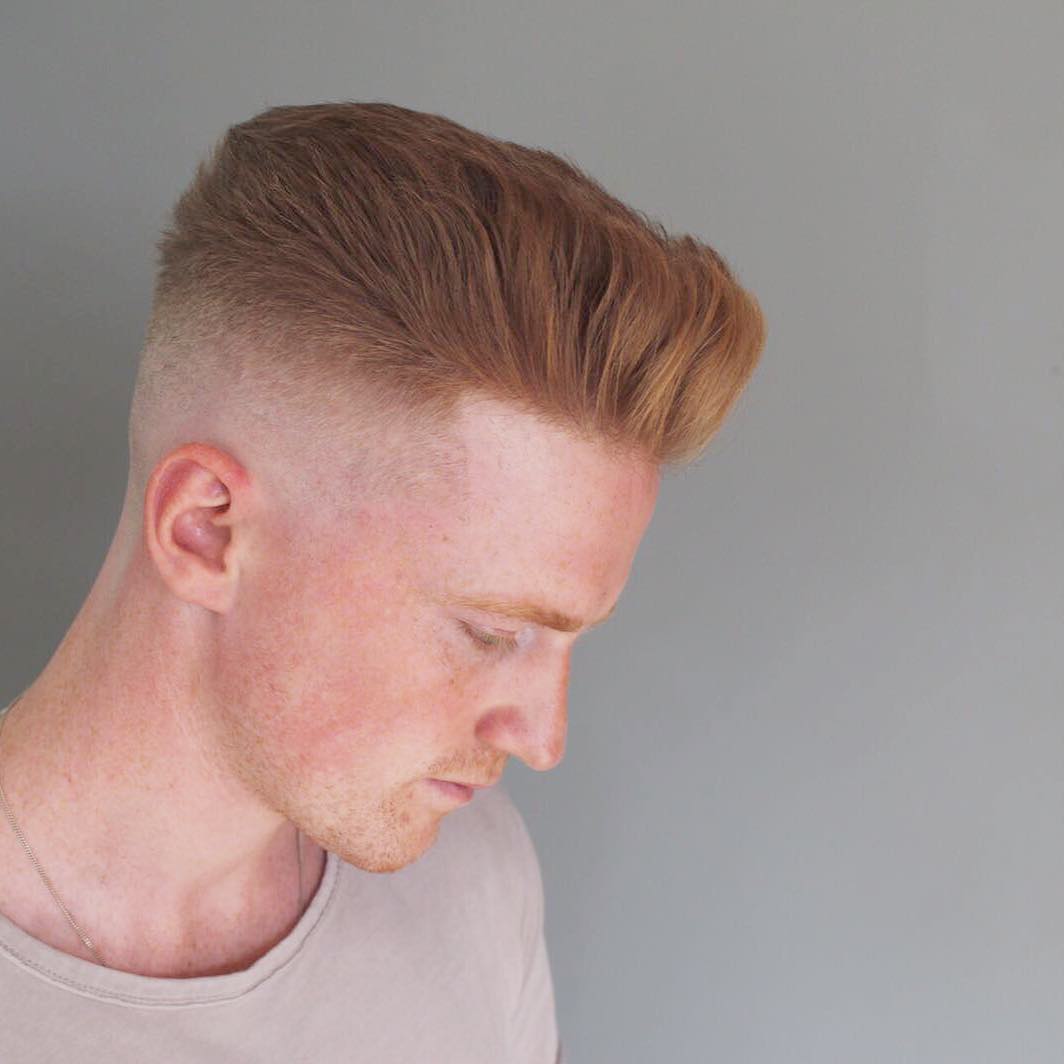 Another way to rock a flat top is this pomp-inspired look could hold up a level.
13. Man Bun + Undercut Fade + V-Cut Neckline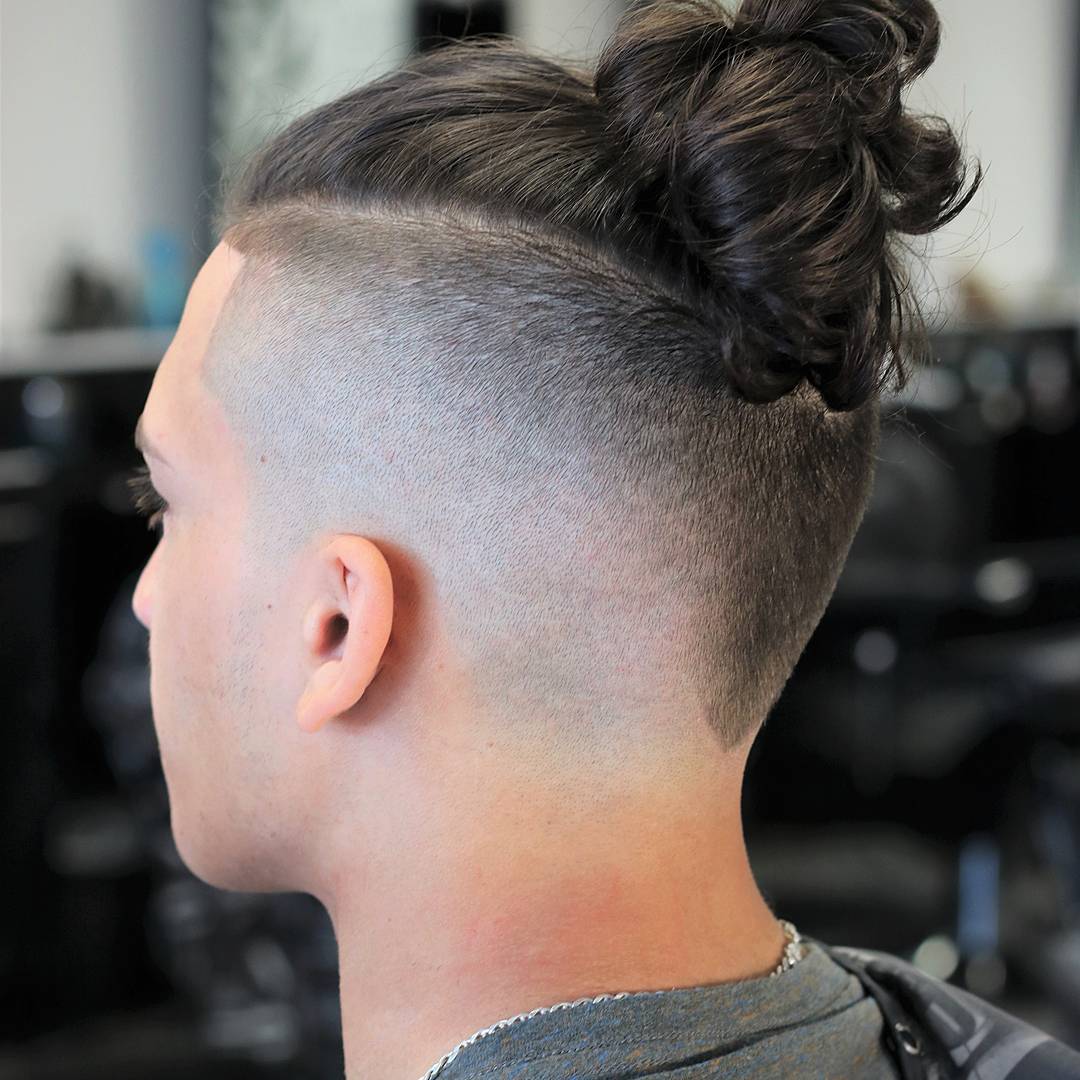 The undercut fade is a cut with that disconnected profile and the blur of a fade. This one adds a V-shaped neckline and long hair tied up into a man bun.
14. Short Locs + High Fade + Hair Design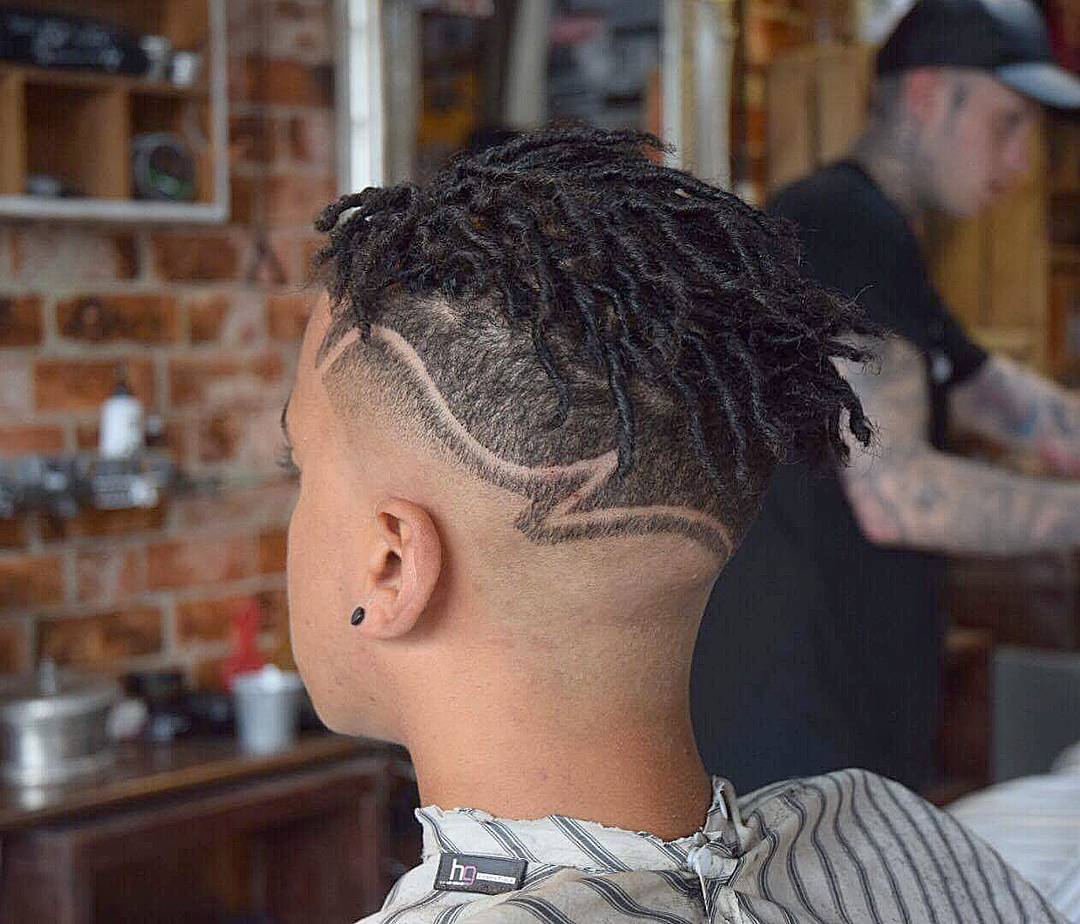 The cool style has a lot going on. On top, hair is worked into coiled twists. A high fade keeps the side short and creates a canvas for a fresh hair design.
14. Textured Fringe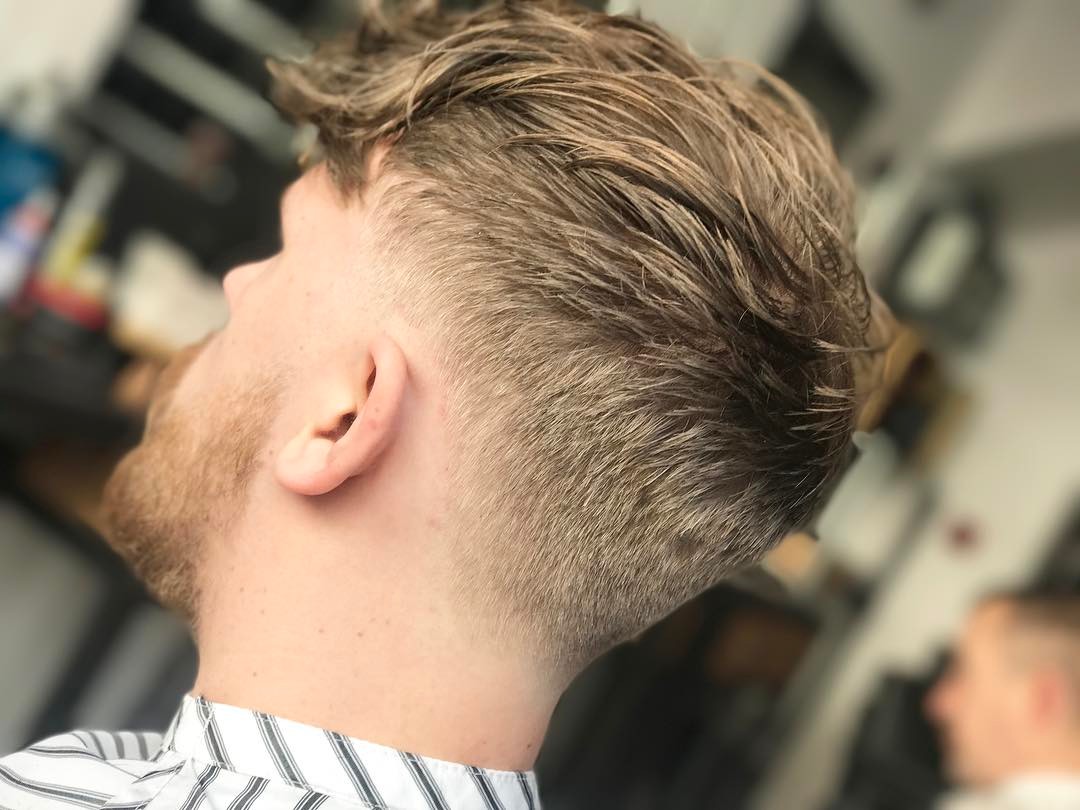 Wear your long on top, short sides and back haircut in forward fringe with plenty of texture for a cool, new look.
16. Taper Haircut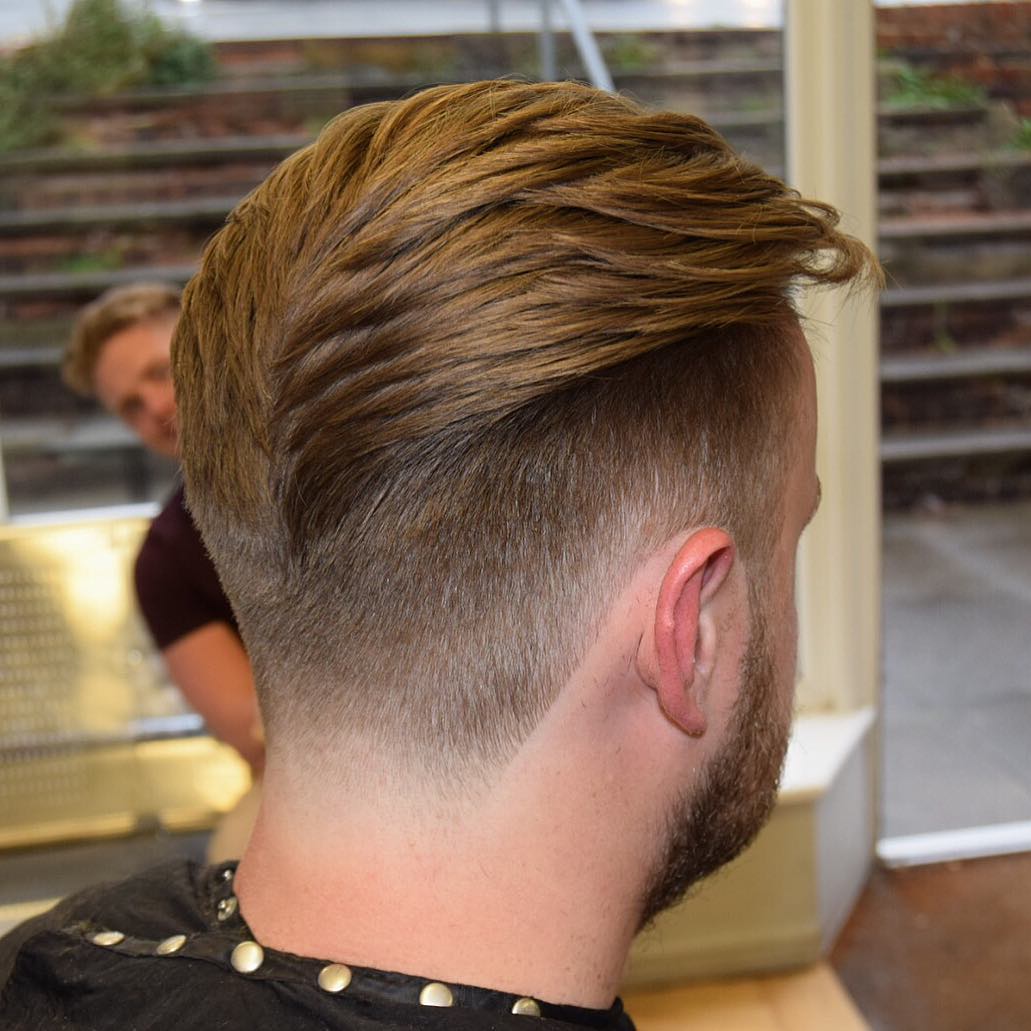 This tapered cut still creates that disconnect between long hair on top over short side.
17. Textured Crop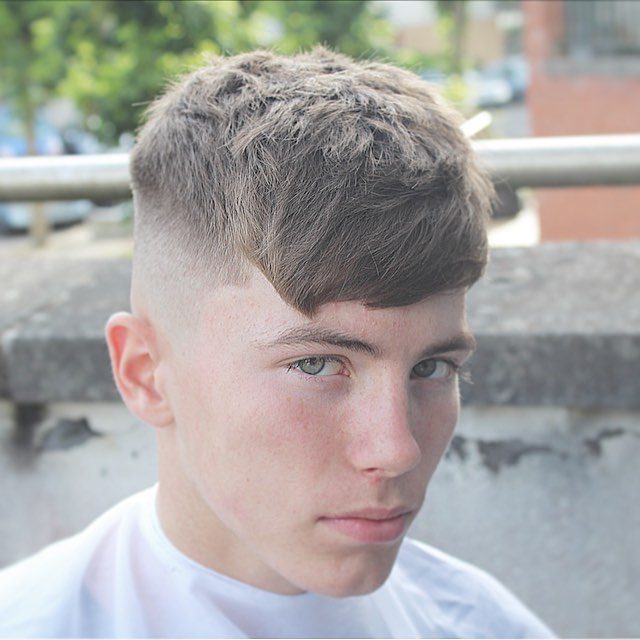 Bangs aka fringe is back for guys. Similar to a Caesar haircut, it's a short hairstyle with some length on top worn down over the forehead.
18. High and Tight + Low Bald Fade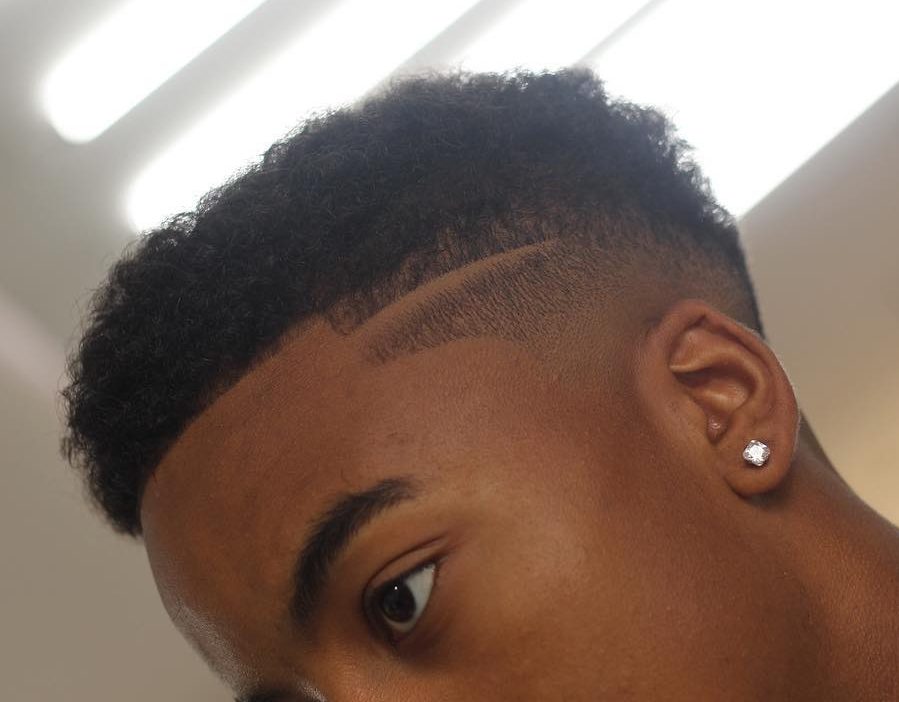 The high and tight is one of the most popular short haircuts for men. This cool version wears hair a touch longer on top and adds a shaved line into the fade.
19. Side Part Hairstyle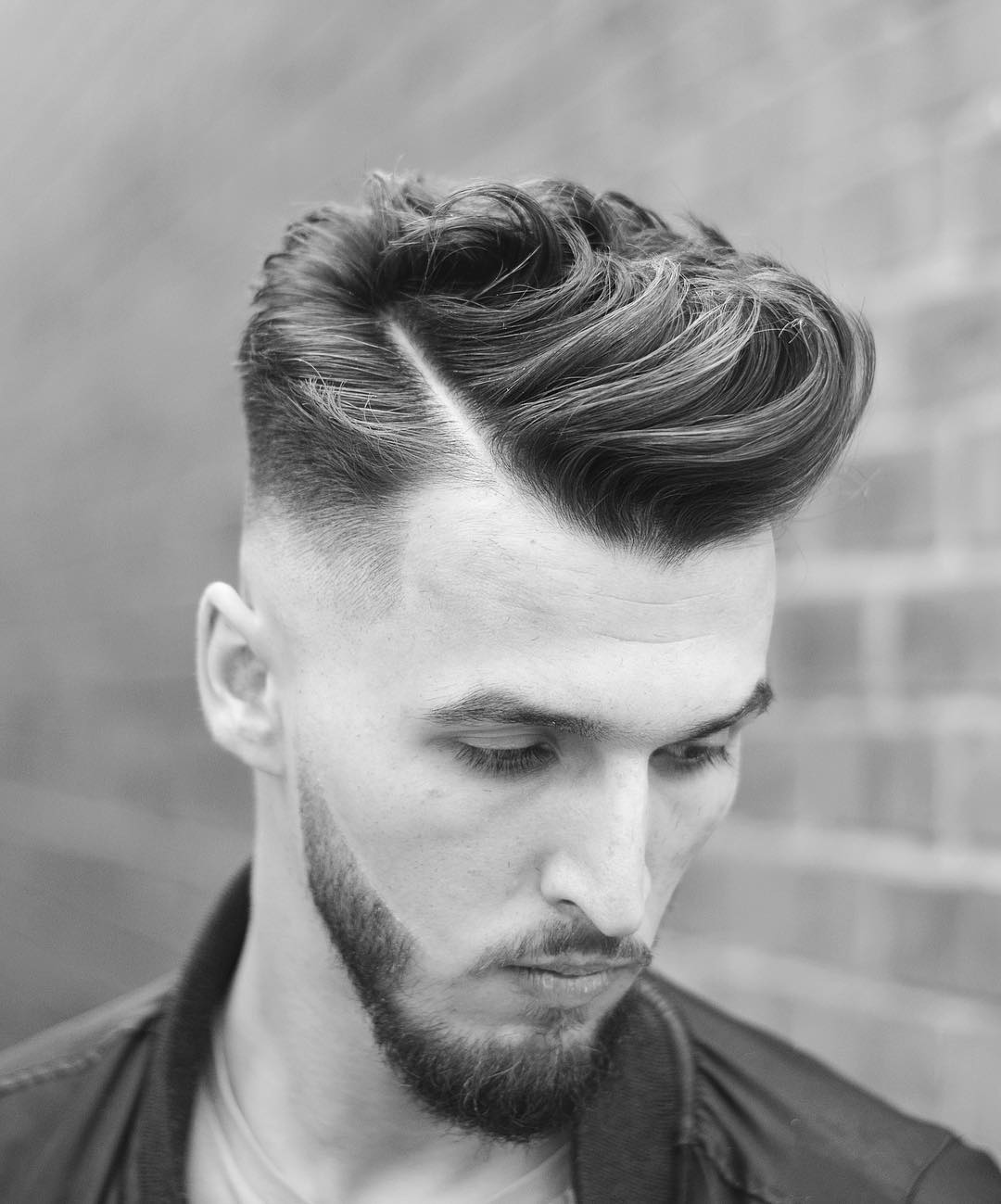 A hard part emphasizes this high volume, high texture side part hairstyle.
20. Short Haircut for Wavy Hair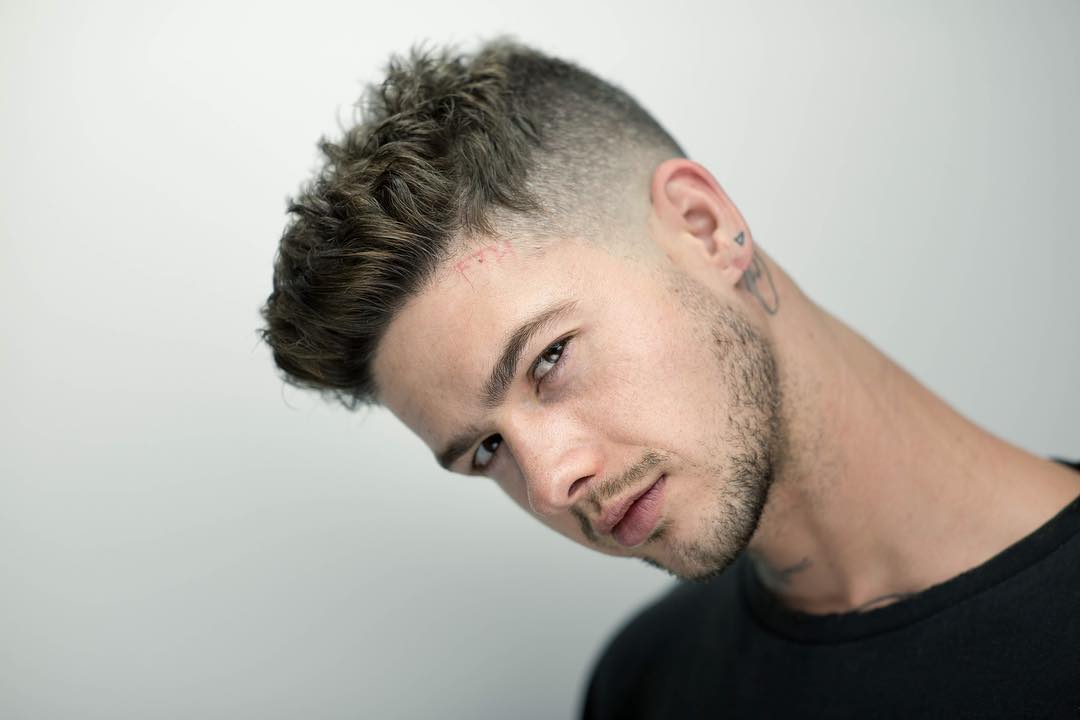 Wavy hair adds texture to this classic short haircut for men with faded sides.
21. Short Spiky Hair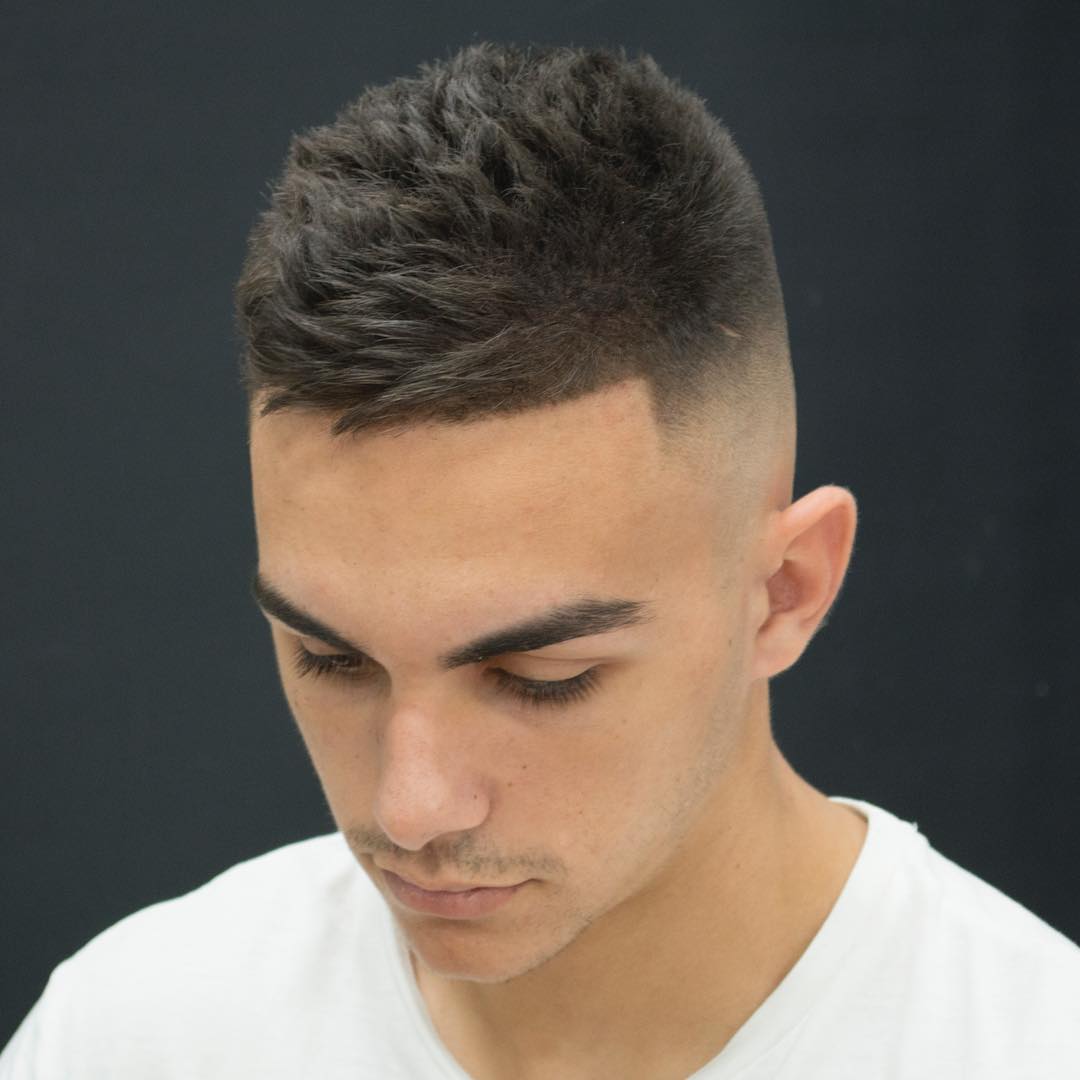 This new take on the buzz haircut adds textured styling for a trendy finish to this easy-to-wear look.
22. Buzz + Fade + Line Up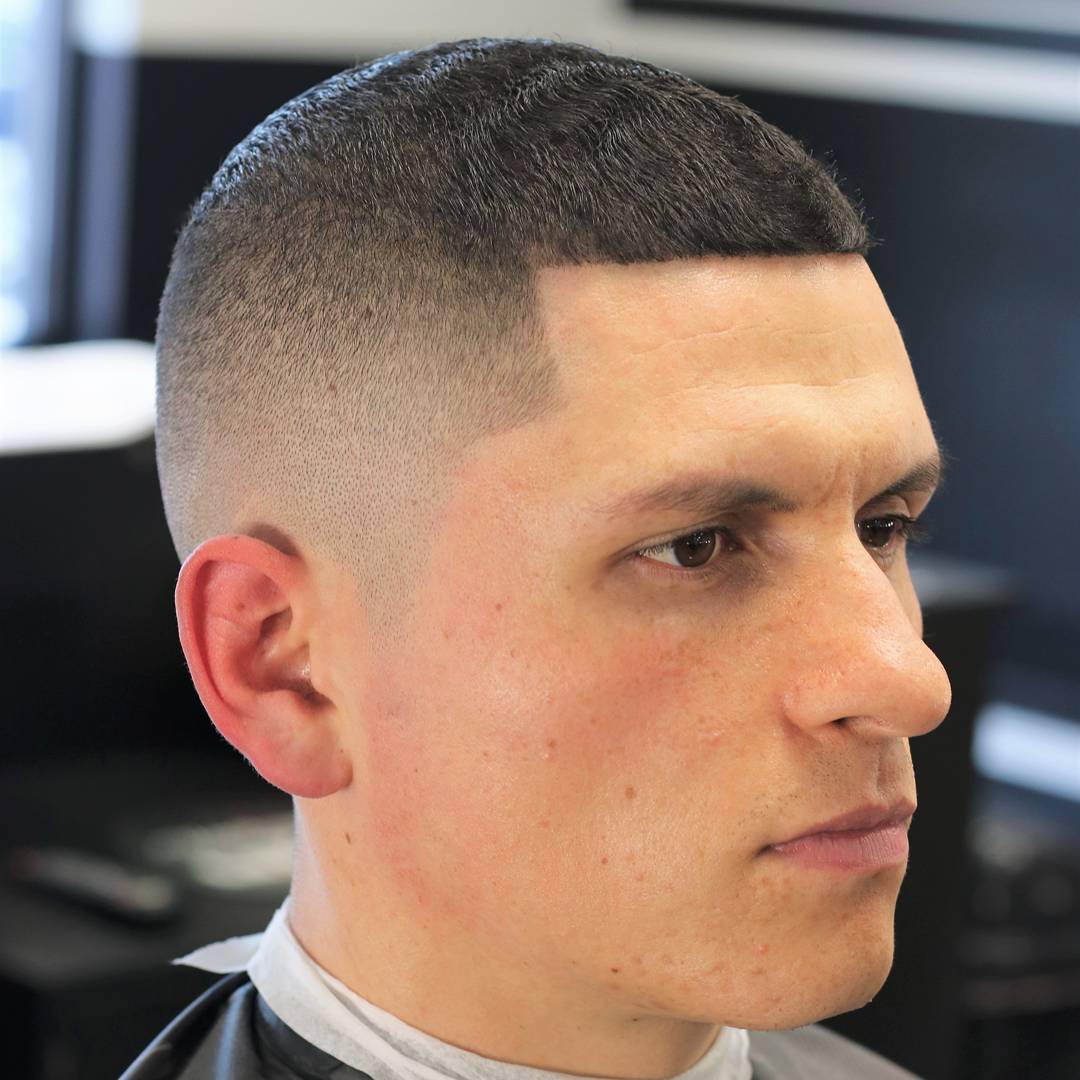 This cool buzz fade leaves a hint of wave on top.
23. Long on Top Taper + Hair Design

This growing trend that is gaining popularity. It's a long-on-top haircut styled with plenty of messy texture. The sides and back are tapered but a subtle hair design in the neckline creates a big finish.
24. High Fade Haircut + Sponge Curls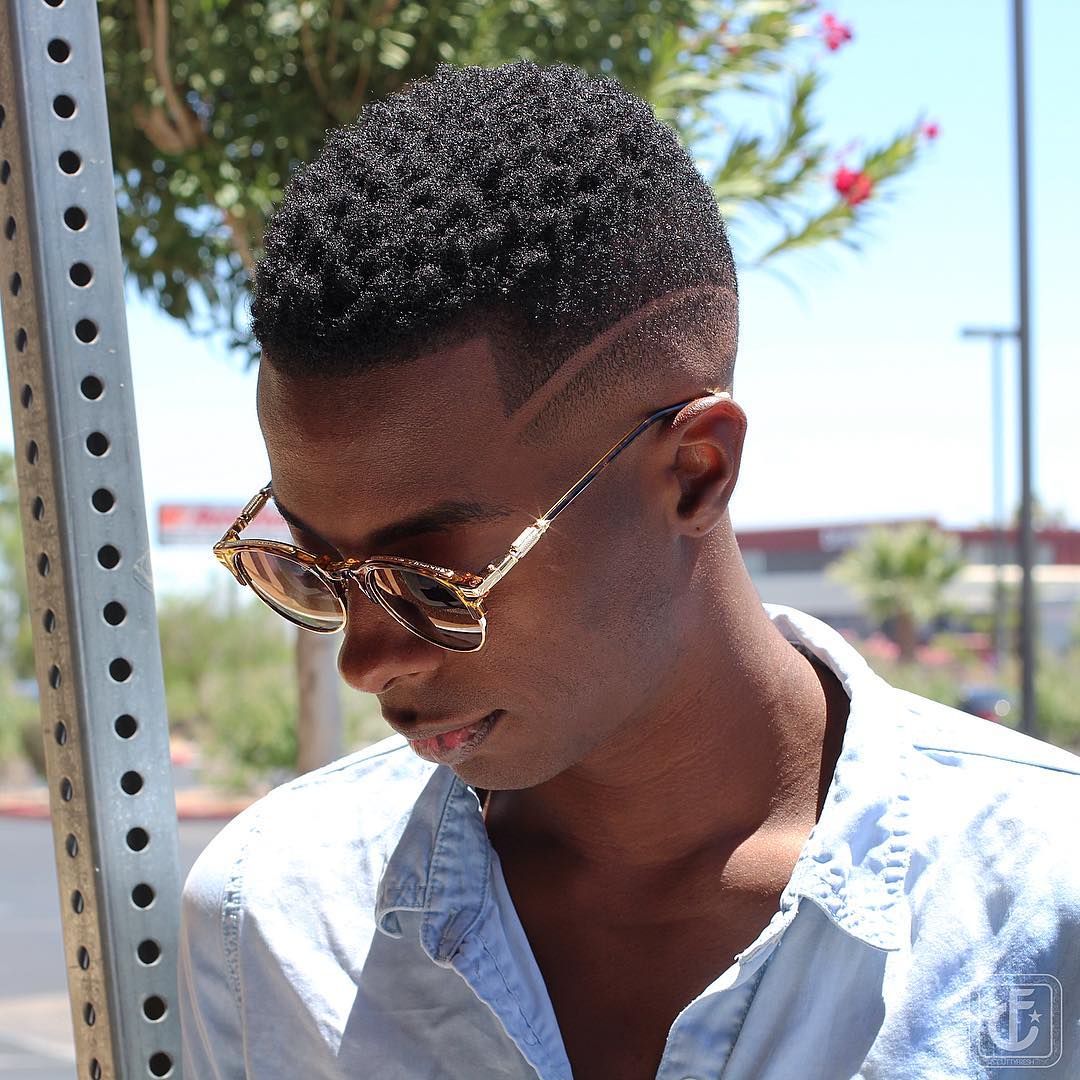 This cool cut hits several recent men's hair trends. The top has plenty of texture from short sponge curls. The sides are cut into a high skin fade that is accentuated by a shaved line.
25. Medium Length Curly Hair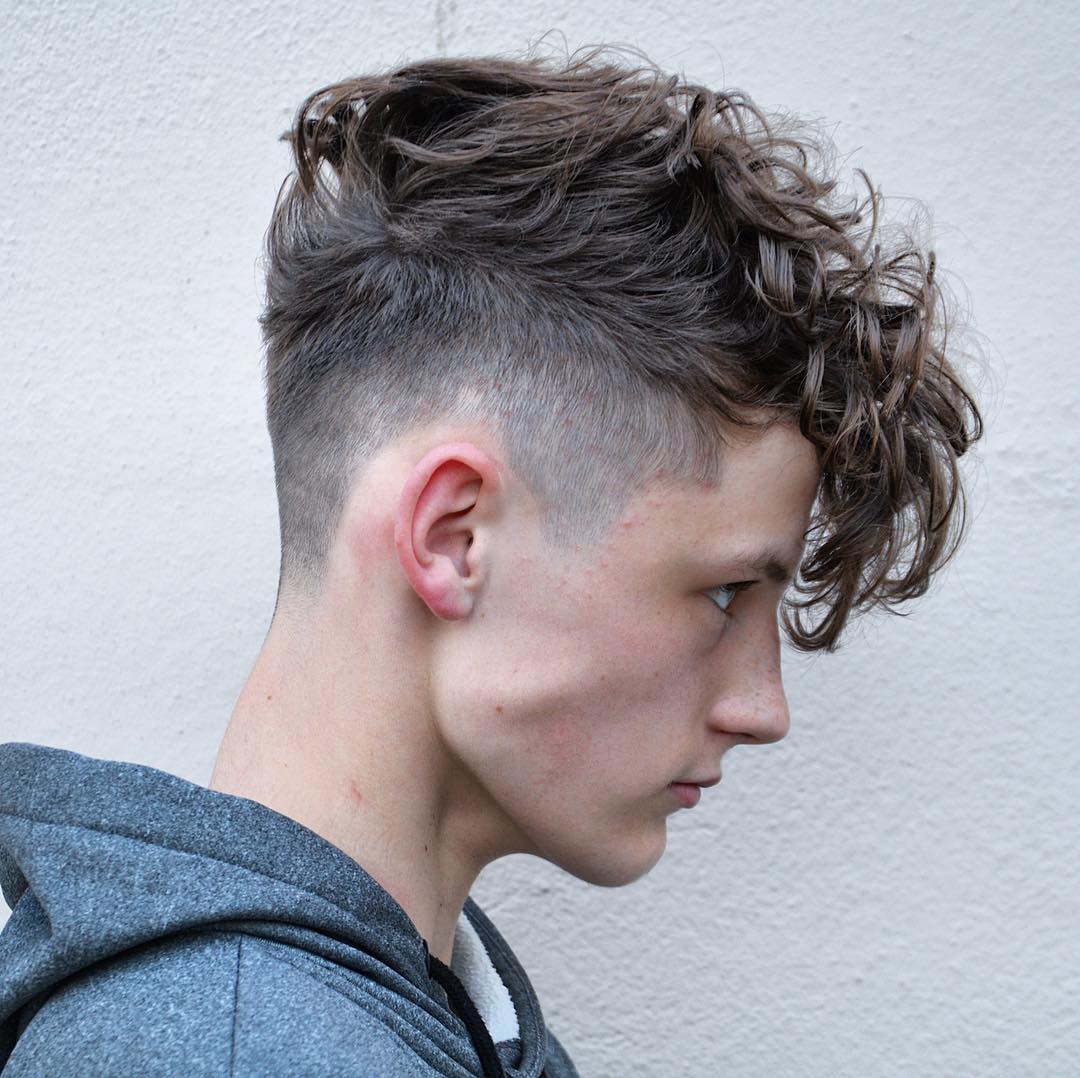 Curly hair has plenty of texture and volume, especially when styled down over the forehead.
26. Side Part Pompadour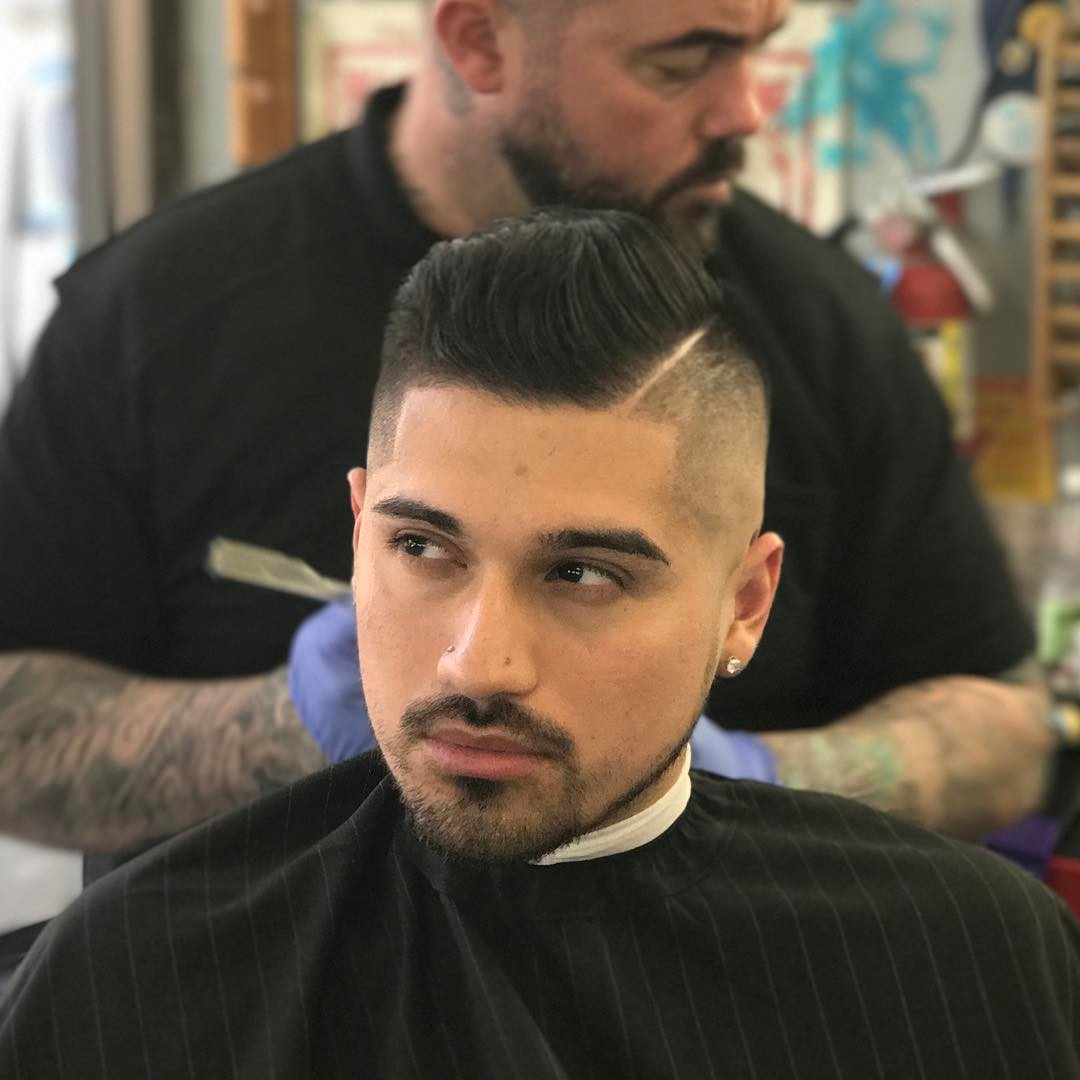 The height of a pomp is an ultra flattering haircut. A side part and faded sides place even more emphasis on that signature swoop.
27. Side Part Hairstyle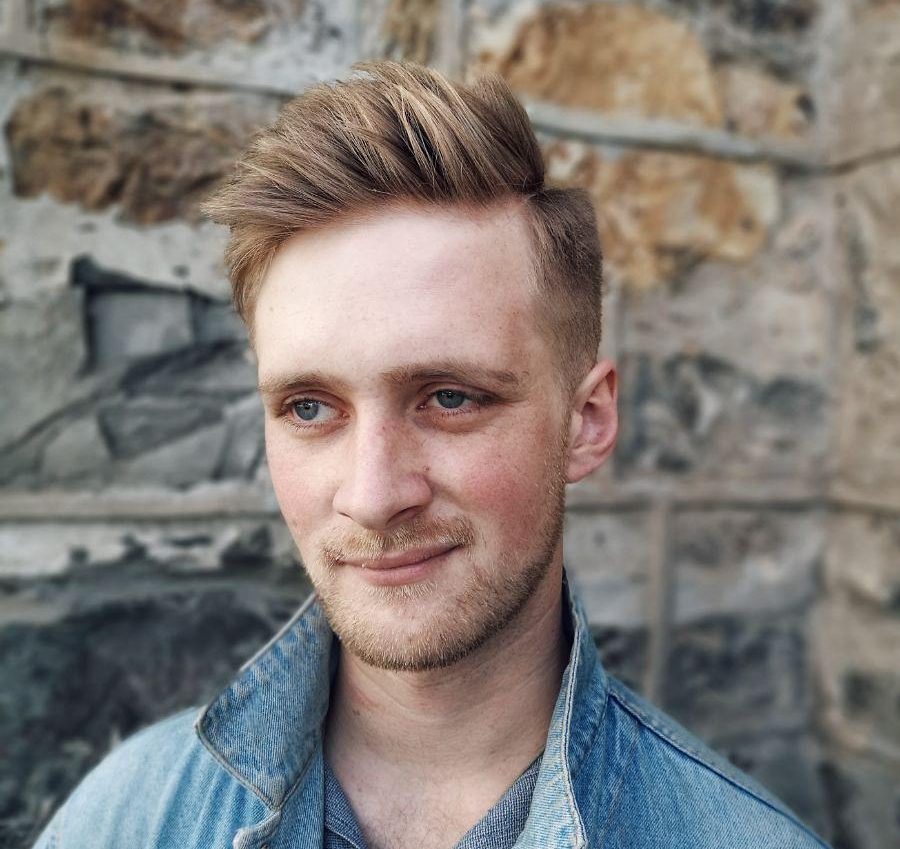 This modern update on the classic features hair spiked up with messy texture. This is a cool style to beef up fine hair or work with thick hair.
28. Mohawk Fade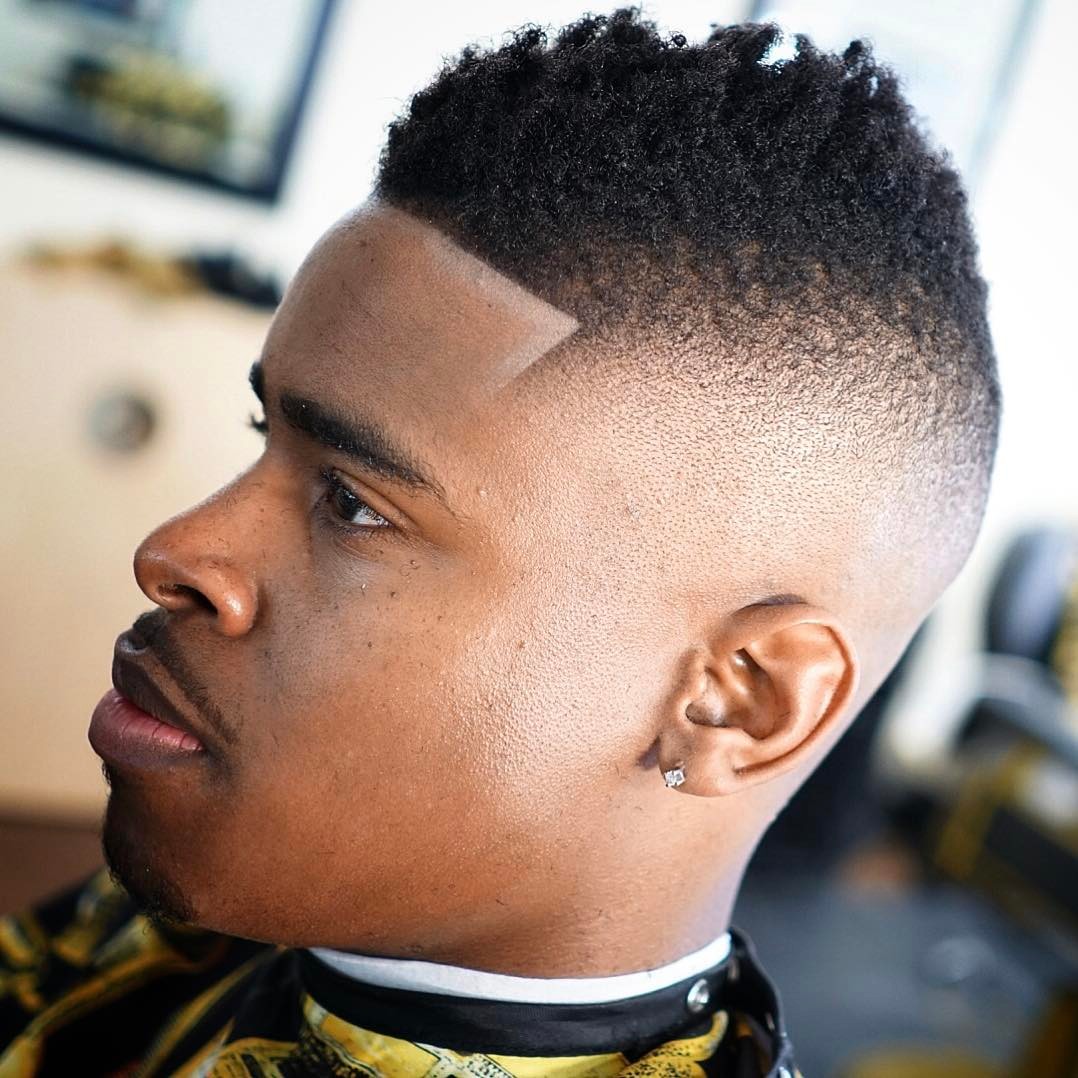 The mohawk fade is a popular cut this year for all hair types. It works really well for curly and kinky hair that has plenty of natural volume.
29. Mohawk Haircut + Platinum Streaks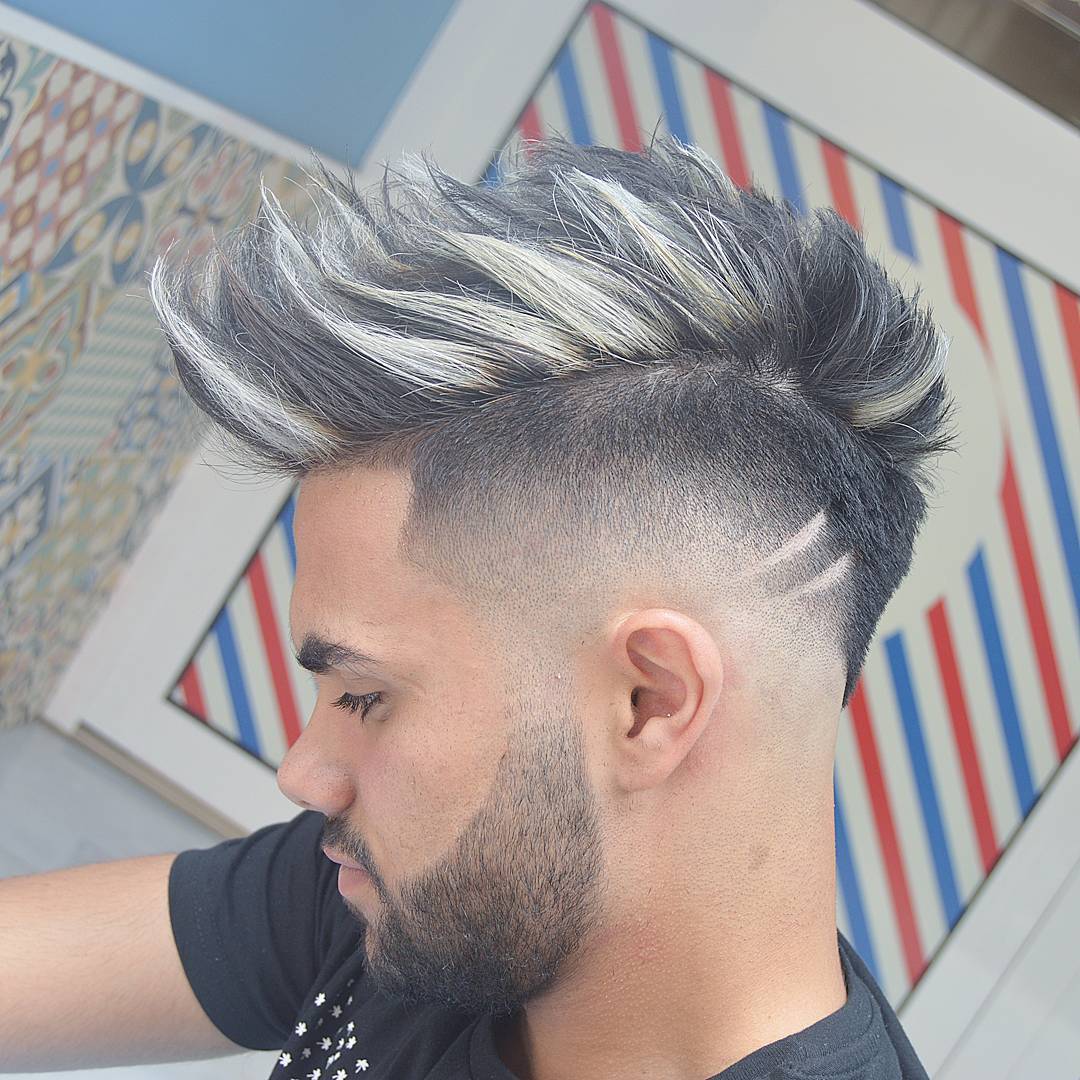 This unexpected mohawk fade features white streaks against black hair. A pair of shaved lines bring some of that texture into the fade.
30. Mohawk Haircut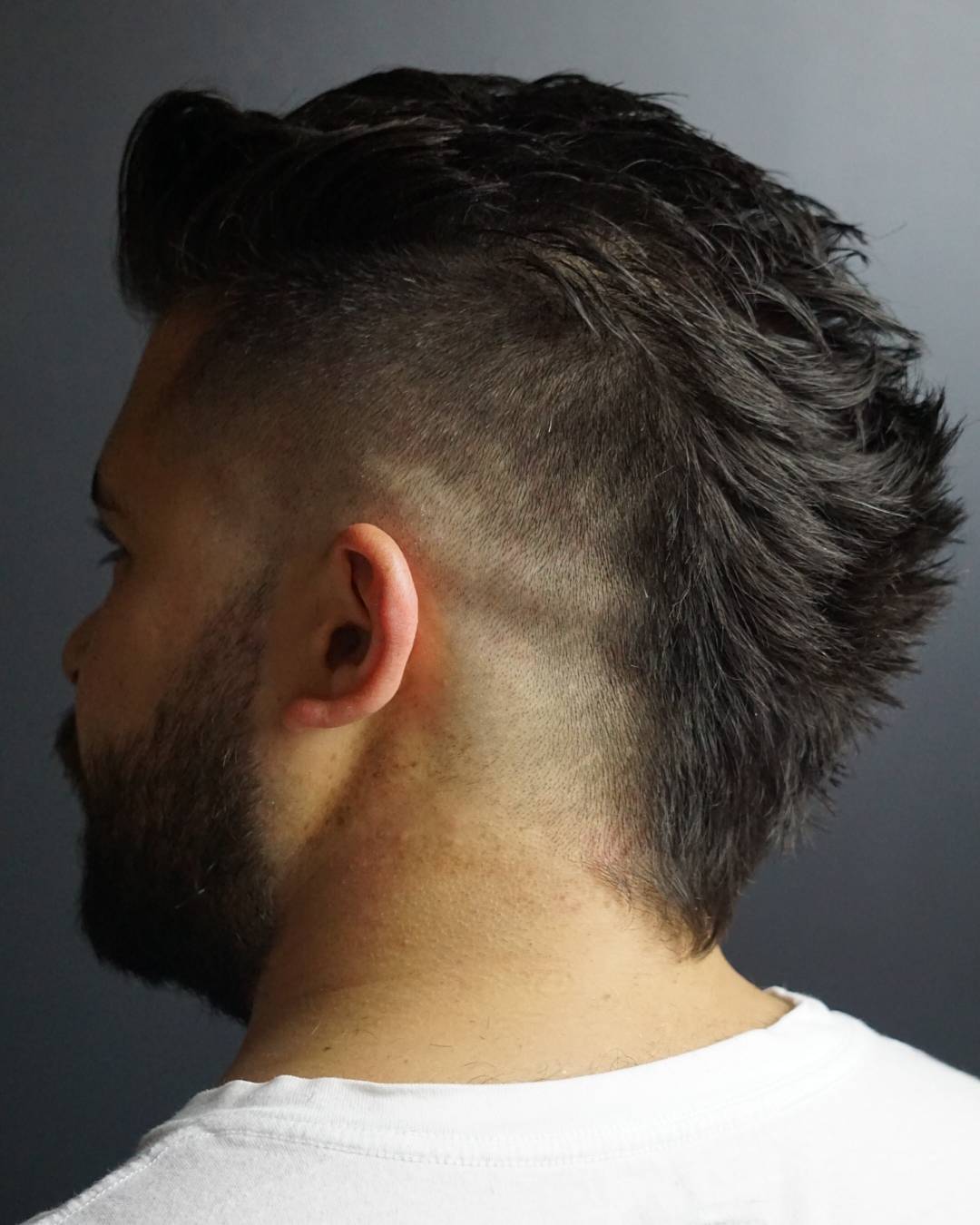 The classic mohawk haircut is just as badass worn without spikes.
31. Short Curly Hair + Drop Fade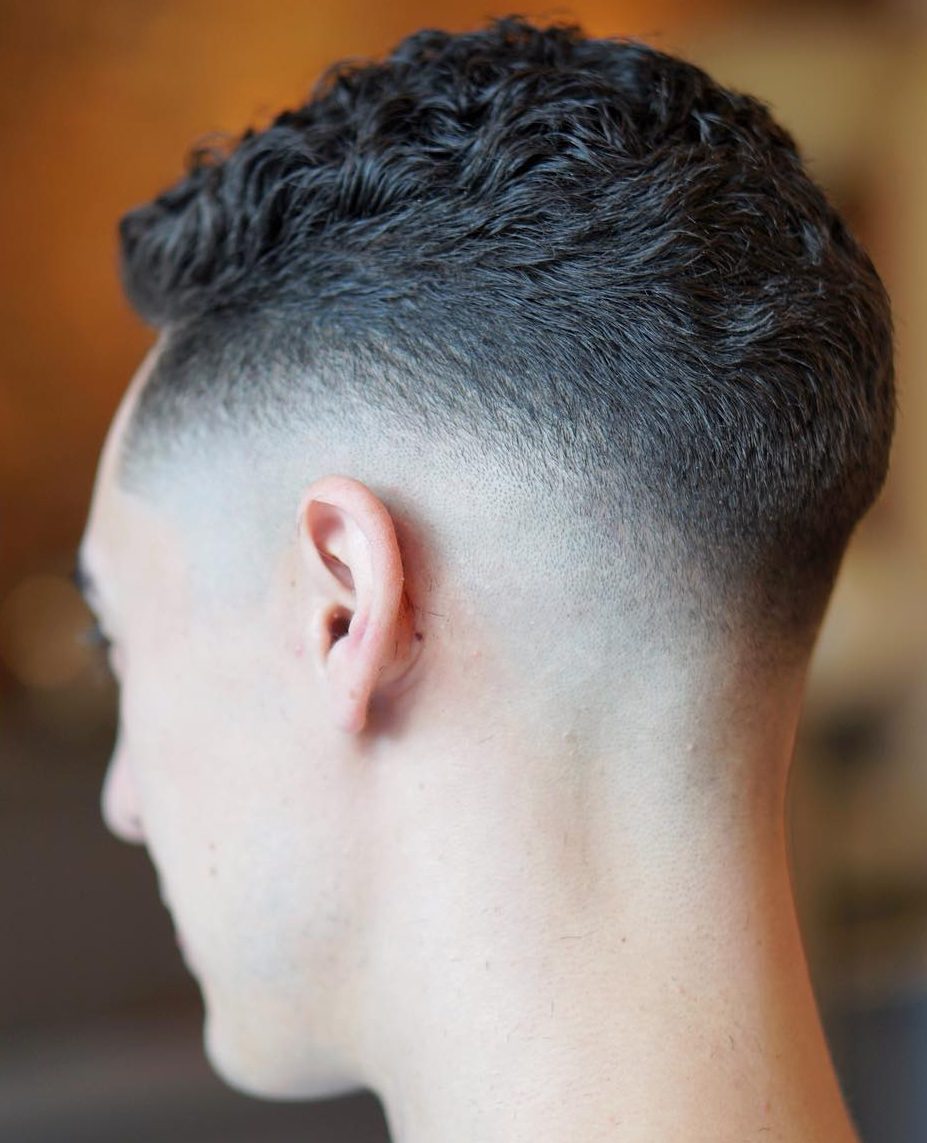 Texture and on top and faded sides make this cut that ideal combination of stylish and easy to wear.