Men's haircuts with beards can be anything you want. The first image that comes to mind when you think of a haircut with a beard may be a lumberjack-type look but that is only one of the options.
All types of fade haircuts look great with beards for all hair types. Short and medium-length gentleman and hipster haircuts. And for Black men with beards, check out these looks from a short high and tight to long afro.
Just like hair, beards require care. Keep facial hair smooth and fresh with beard wash and conditioning products. Beard oils aren't just for full beards. They moisturize skin behind facial hair and eliminate beard itch. Thicker hair may need a stronger hold like beard balm. Keep the neck and cheeks clean between barber visits with a beard trimmer.
Check out all these haircuts with beards to find a new look. We've got a wide range of beard styles as well as some great hairstyles for men so find a combination that works for you.
Haircuts With Beards
We want to show you all types of haircuts that go with beards. As always, the best haircut is one that works with your hair type and sense of style. That goes for the beard as well.
1. Crop Haircut + Beard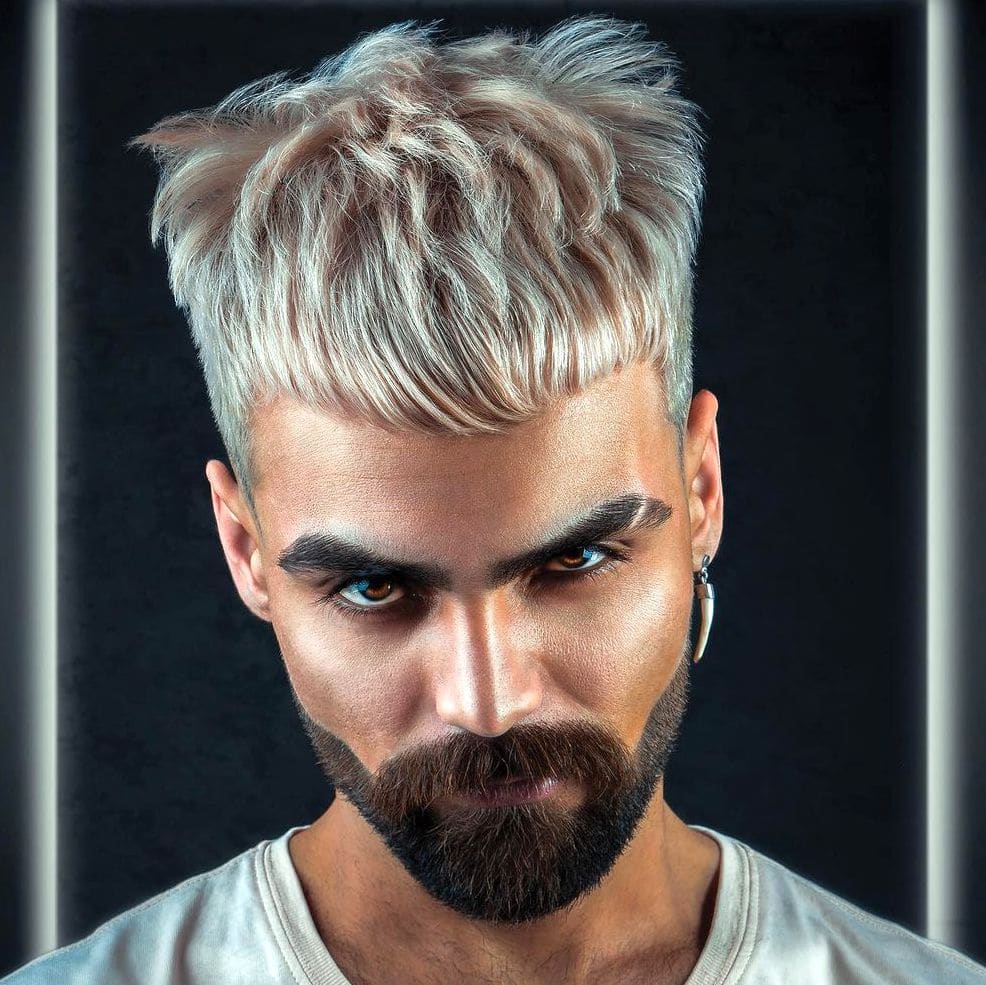 The beard has been a trend for so long now that it is a part of all the latest looks, like this textured crop with blunt fringe. The beard is short at the sides with a thicker mustache and goatee. The color contrast brings more focus to the platinum white hair.
Fade Haircuts + Beards
A fade haircut creates separation between the hairstyle and facial hair. It is also the best way to get tight sides.
2. Fade + Beard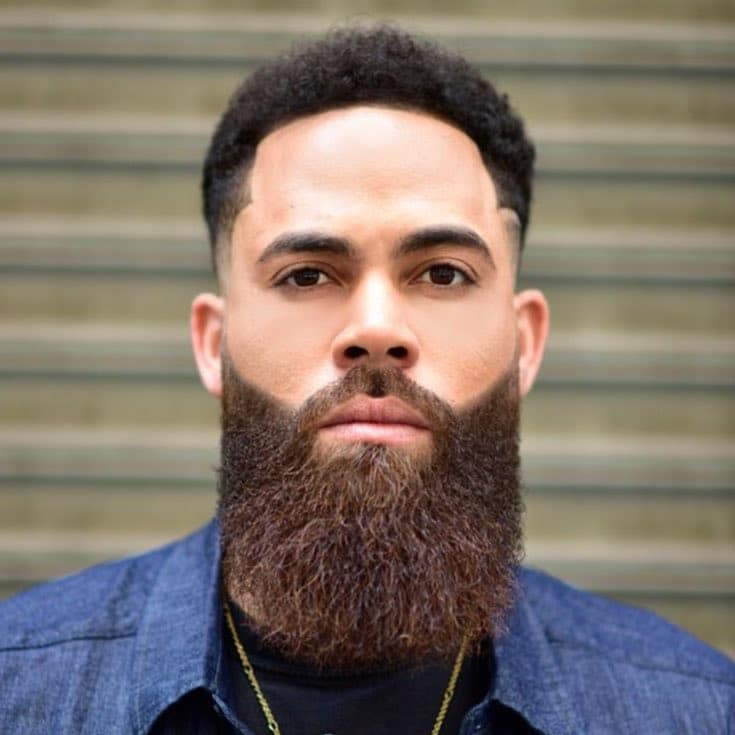 Here's how slick a beard can look with a fade. Shaved sides draw attention to the crisp lines of the beard and short curly hair without adding any width.
3. Taper Fade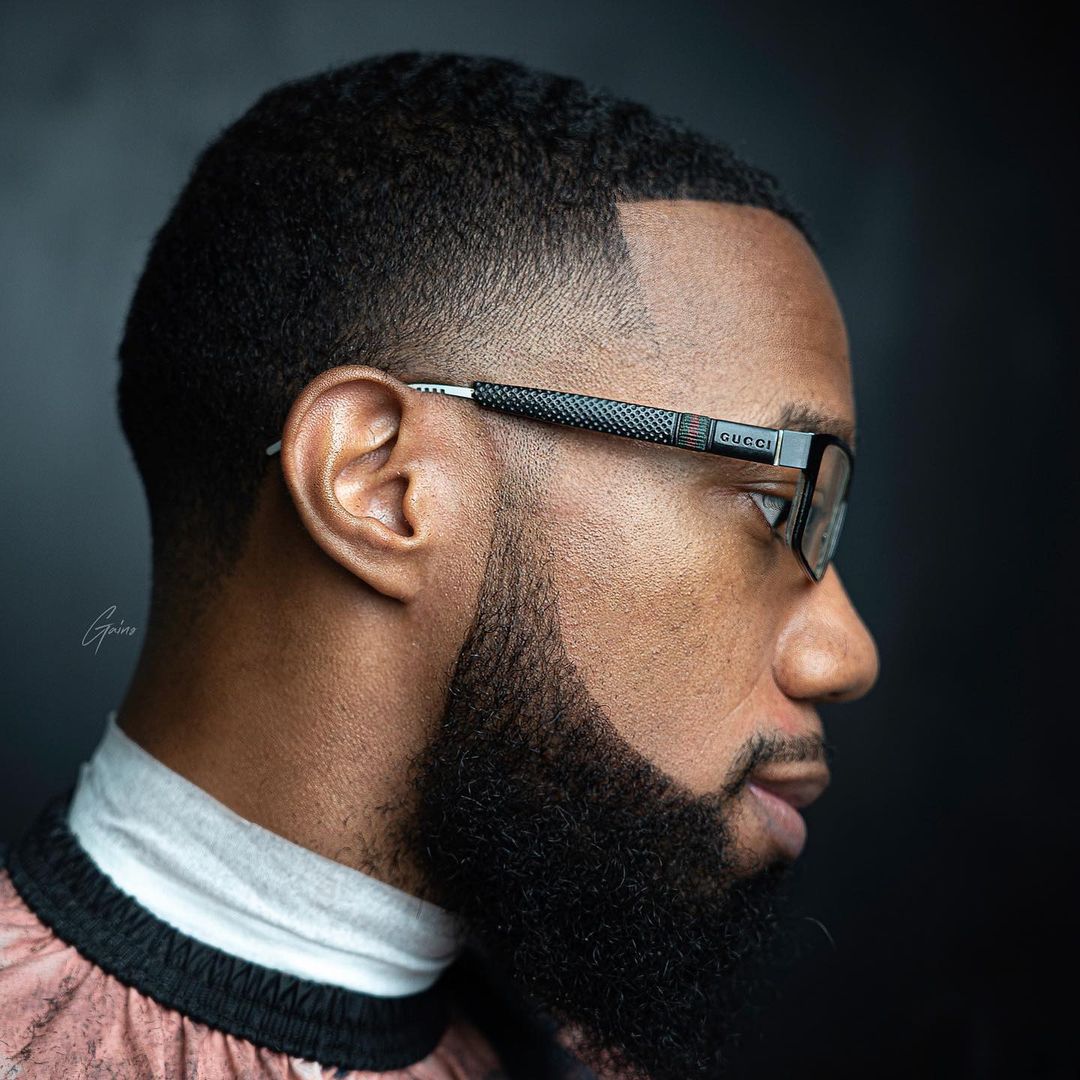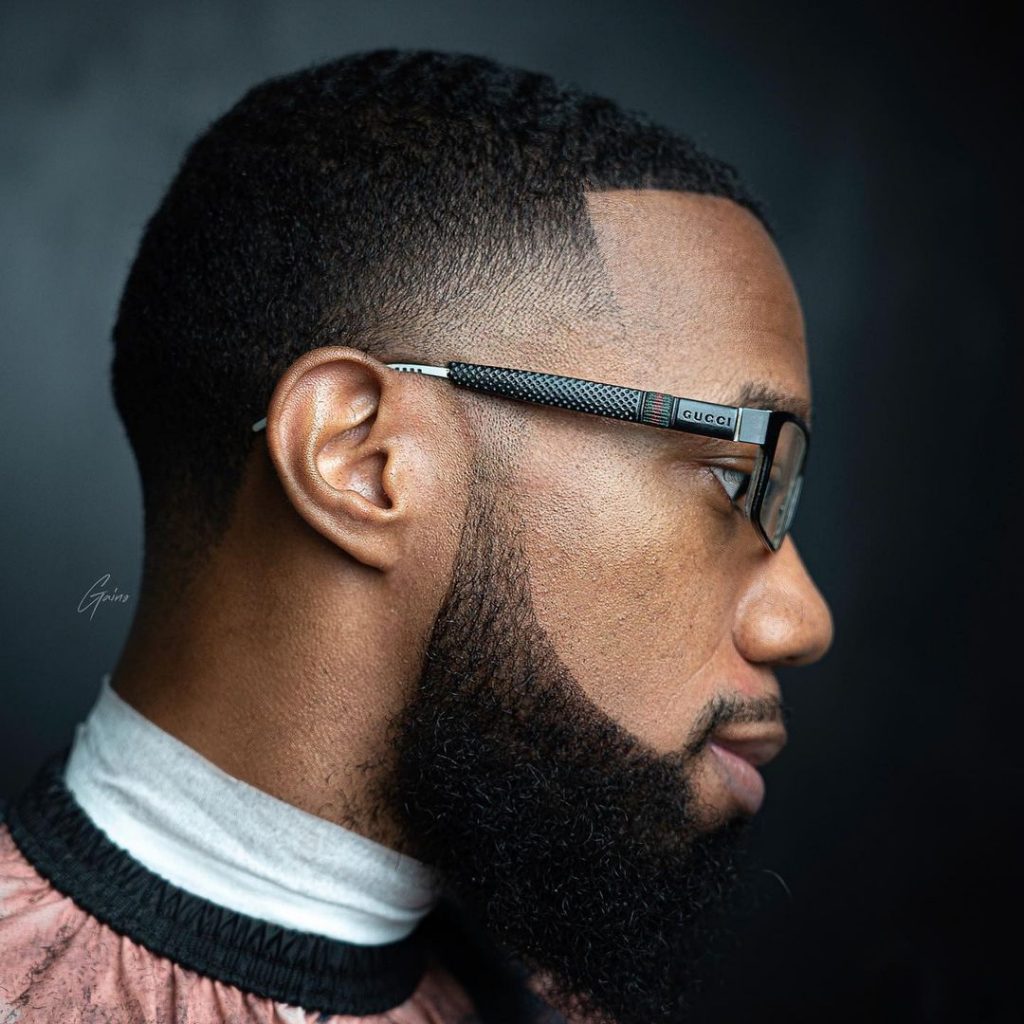 The smallest type of fade is the taper haircut. It is only shaved down at the temple and neckline. It's a cool beard haircut whether or not you wear glasses.
4. Low Fade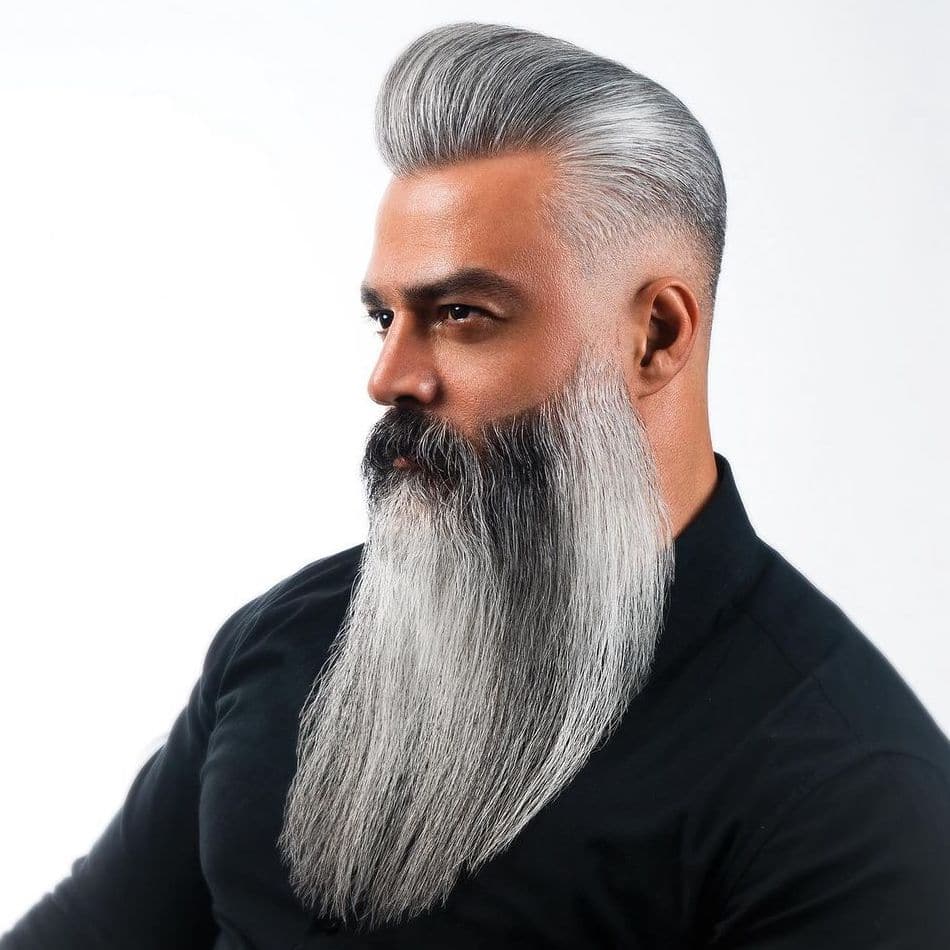 Not everyone can grow a full beard like this but anyone can get this cool pompadour with low fade haircut. Use a boar-bristle brush on hair and the beard to get this smooth look.
A reminder to the silver-haired gentlemen out there, use a shampoo for grey hair to keep locks looking this good.
5. Mid Fade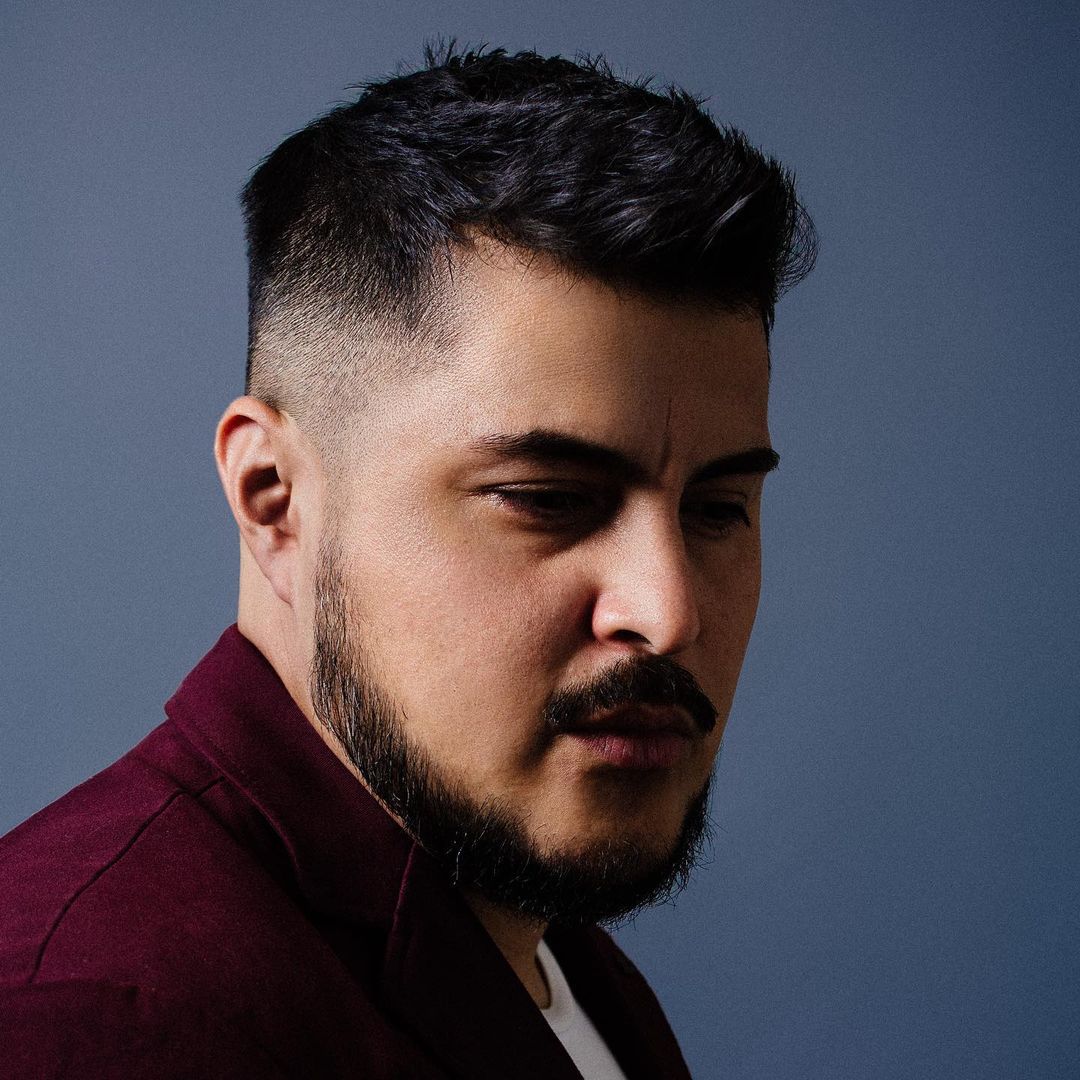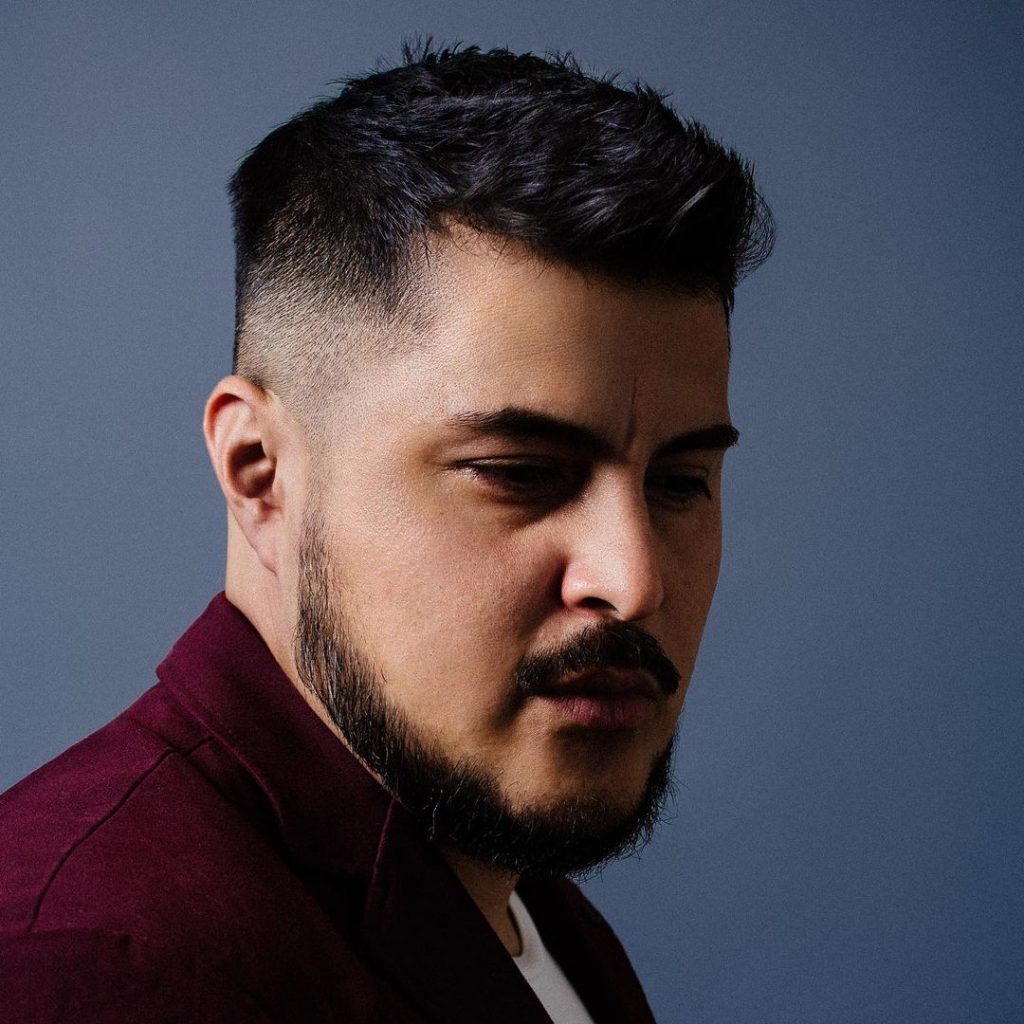 Somewhere in between short and long, this is a cool mid fade with short hair. It pairs well with this chinstrap beard style, balancing the weight of hair and facial hair. This fade can be added to any type of hairstyle and beard.
6. High Fade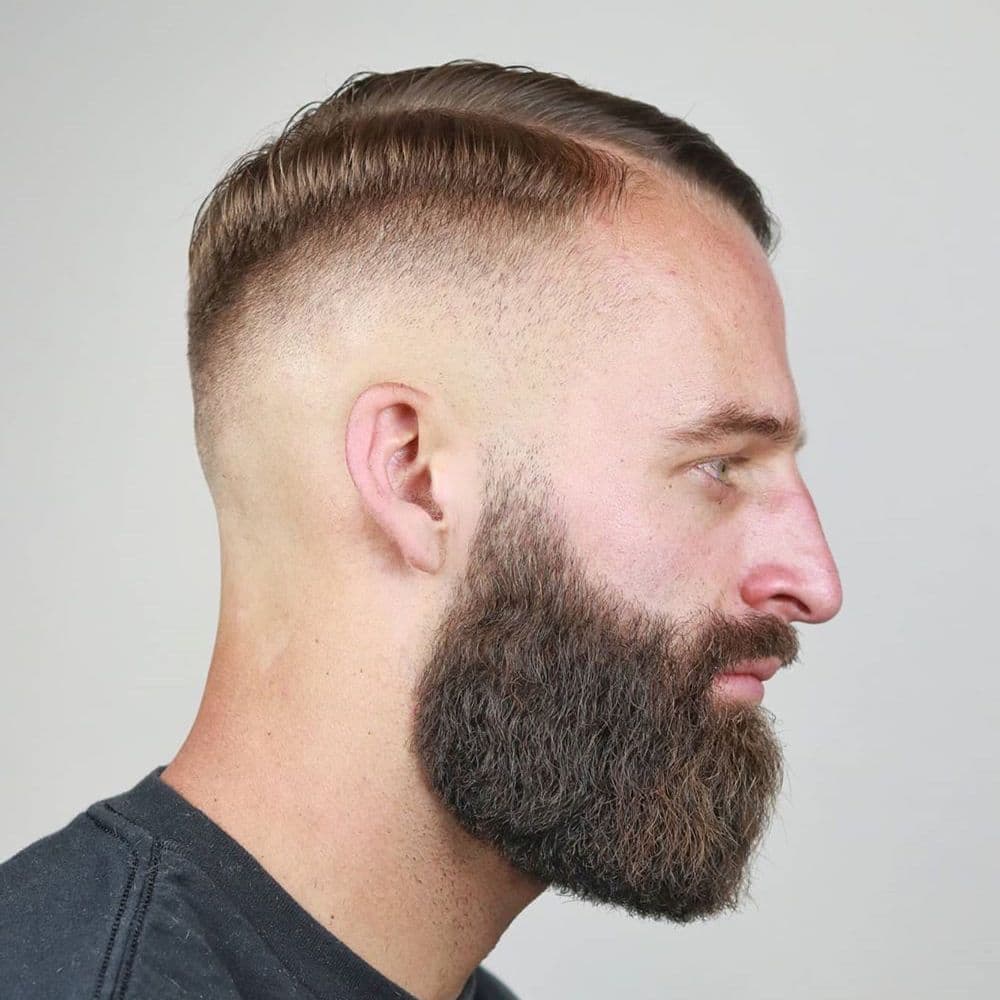 The high fade completely separates hair from the beard. A quick fade at both ends transitions from skin to hair. If the bold bald fade is too much, try a shadow fade that leaves hair short around the sides and back.
7. Skin Fade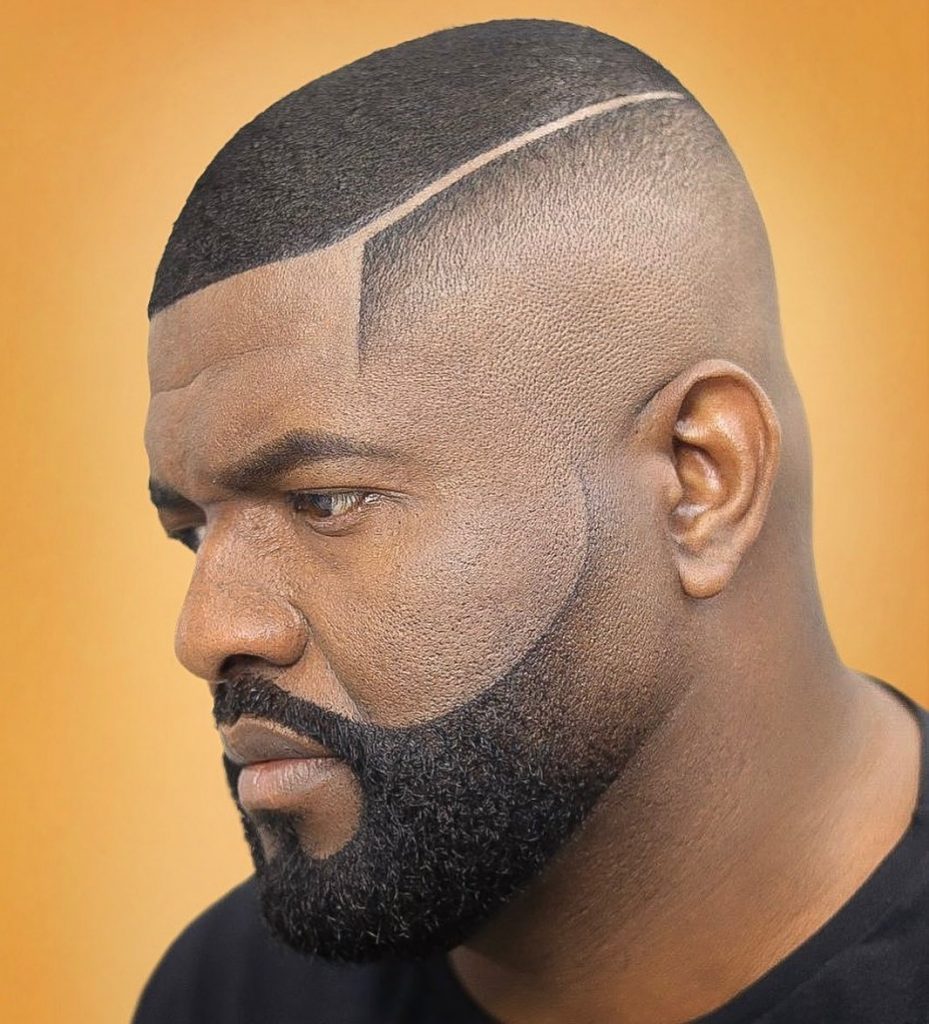 The skin fade reveals the skin. This precision cut with a line up and hard part also features a beard fade to seamlessly work back up to into facial hair. The mustache melds with cheeks in an arc that contrasts with the straight lines on top.
8. Undercut Fade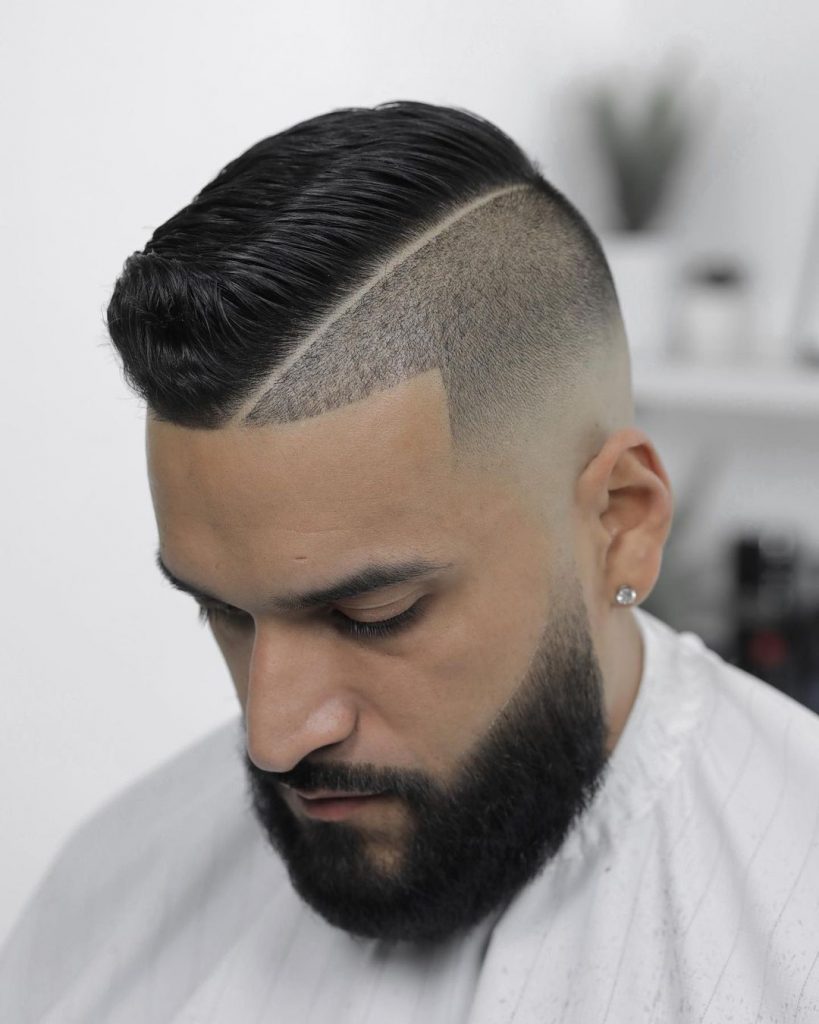 The undercut is the highest type of fade. This one is higher than most, shaving hair all the way up to the shaved side part.
Short Haircuts With Beards
Short haircuts may be the most popular look for men so here's how the top looks work with facial hair.
9. High And Tight Haircut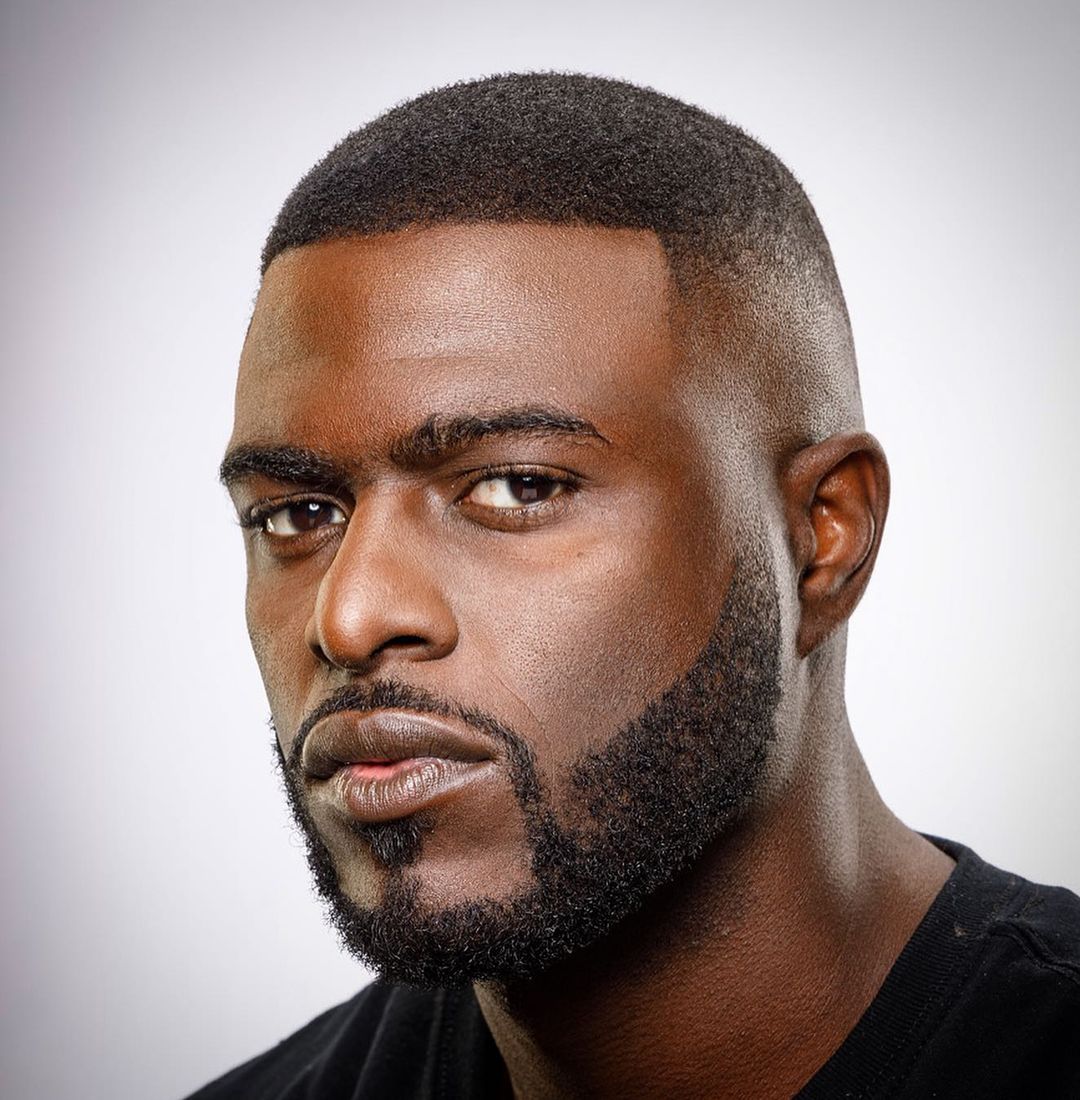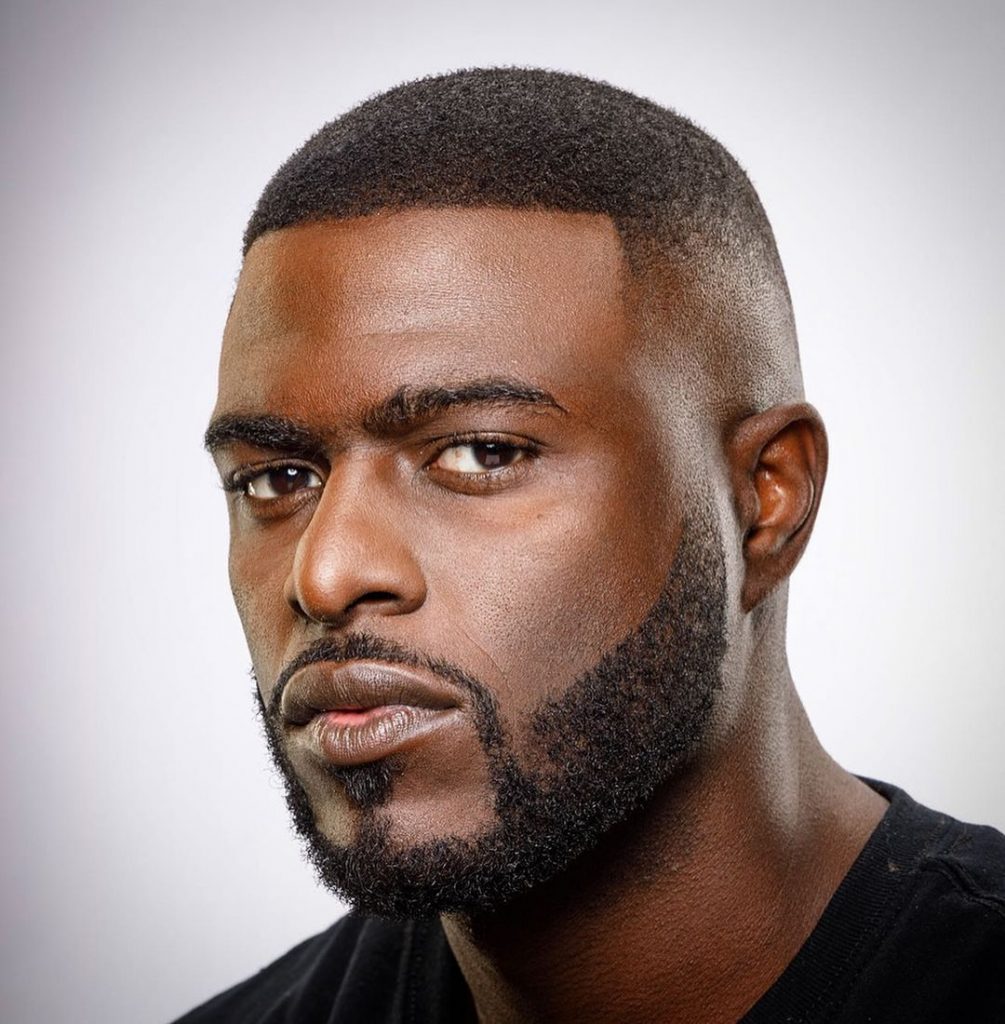 When a high and tight is worn with a beard, facial hair is almost always longer than hair on the head.
10. Buzz Cuts
Going a little bit longer, this waves haircut works well with a full Black beard. With thick hair, this low fade buzz cut is denser than the stubble beard.
11. Crop Haircuts
Beard hairstyles can be classic or trendy and so can the beards. The first look is fashion-forward with a heavy crop, random styling, and a stubble chin strap.
Or go for a now classic crop fade for curly, thick, or straight hair with short beard.
Good Haircuts With Beards
12. Hipster Haircuts + More
Classic beard shapes pair well with classic haircuts. The slick back and comb over never go out of style but you can update the look with a texturizing product or loose styling. Both haircuts can be styled back, over to the side, or into spikes.
Another timeless look is spikes, a universally flattering men's hairstyle. And the side part, aka the gentleman haircut, looks as good at work as it does at play.
For some longer style, try medium length or longer hair with flow. Or show off your hair-growing abilities with long hair plus facial hair. Of course, long locks can be pulled back into a man bun or ponytail to expose the jawline.
13. Black Haircuts With Beards
Beards aren't just for white dudes. All types of Black men's hairstyles work with facial hair.
Whether you wear dreads or braids, short curls or long twists, add a beard. Longer styles like a man bun and afro with a taper look great too. Depending on how and where facial hair grows, wear anything from a chinstrap to a full beard.
14. Bald Haircut + Beard Fade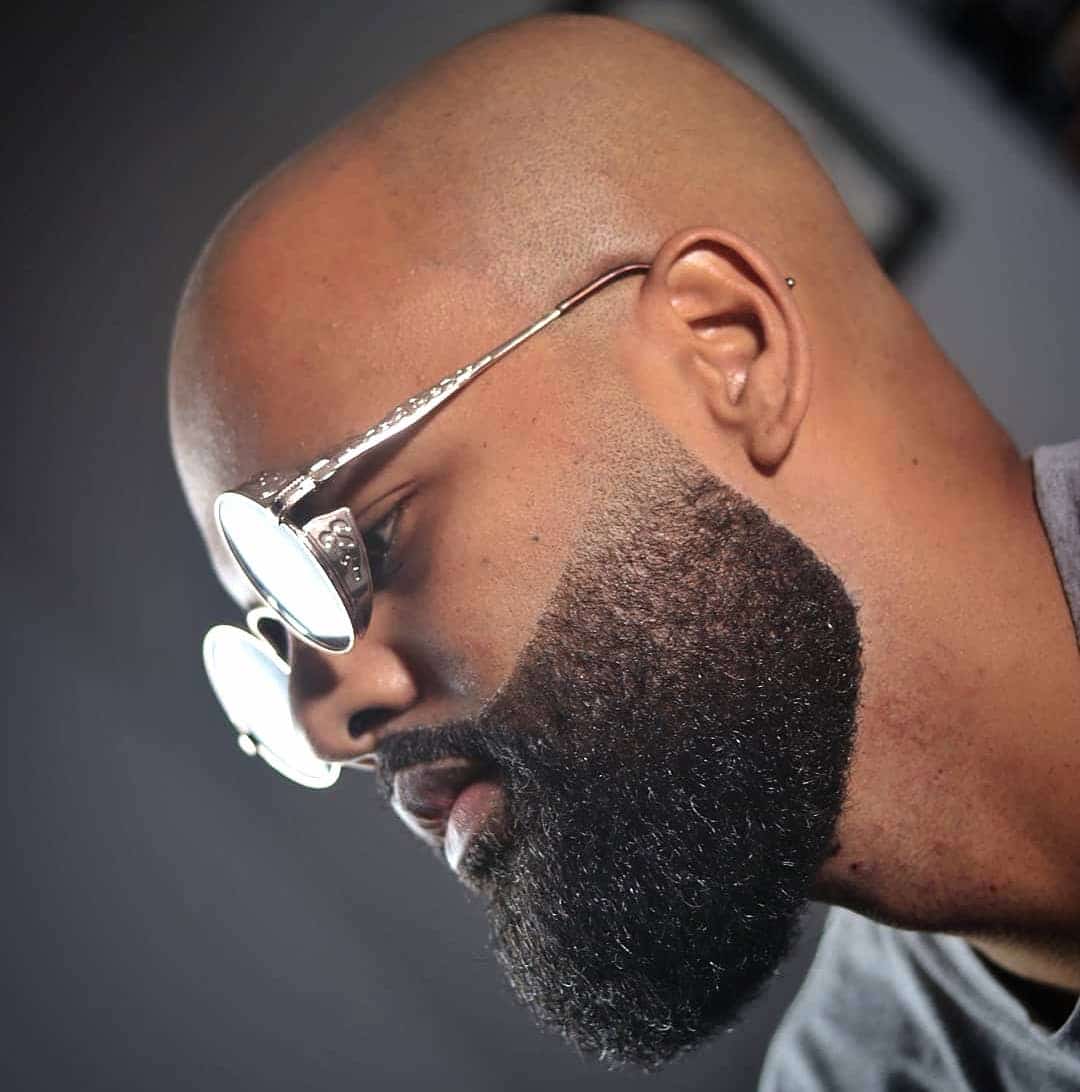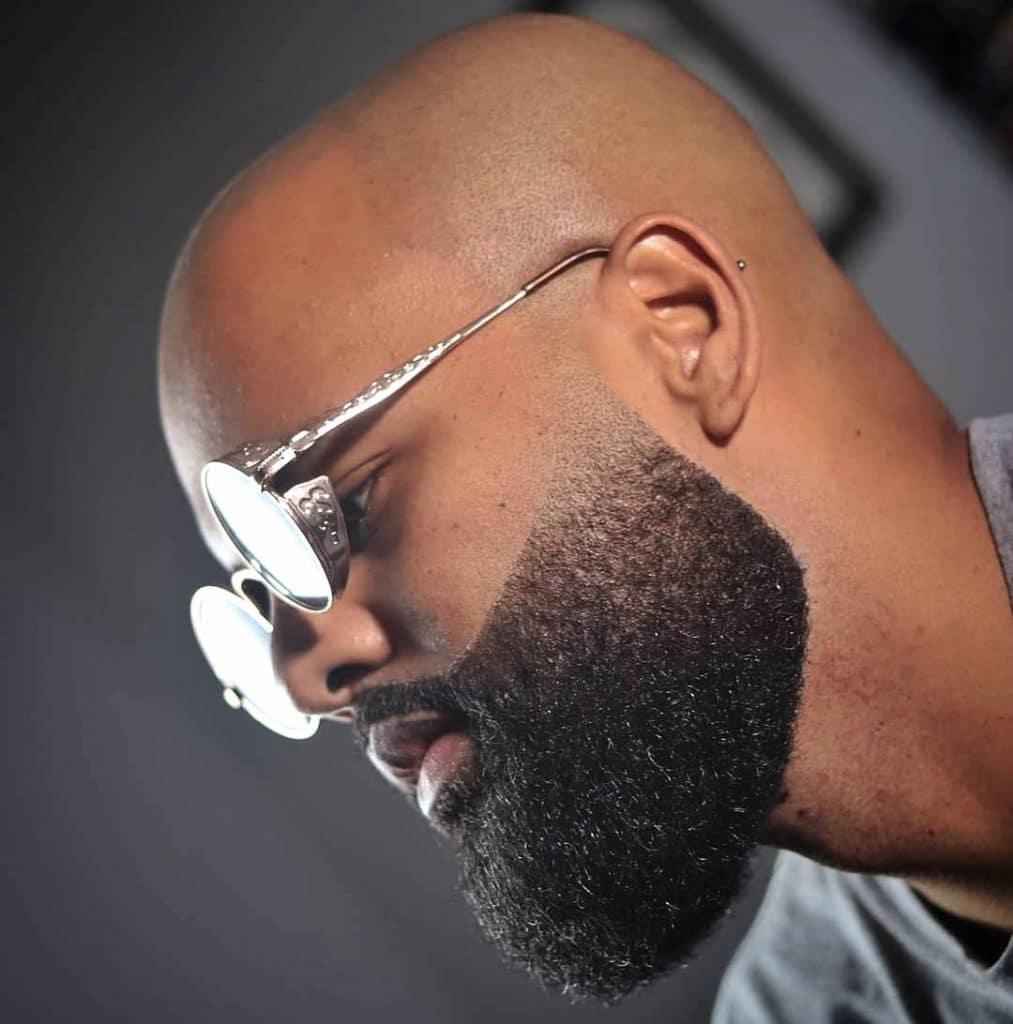 Sometimes the best hair is no hair at all. The same hormones that lead to hair loss can increase facial hair growth. If that's the case, make the most of it with a full beard, crispy beard fade, and bald dome. The key to this look is a polished shape and a well-groomed beard.