The buzz cut is named for the buzzing sound that clippers make. It is often thought of as a military haircut but that's not all. The shaved head has also been associated with anti-establishment movements like punk rock and is also popular with athletes. Even if it's your only option for a DIY pandemic haircut, buzz cut styles can be cool, clean-cut, or cutting edge.
The buzz cut really is an everyman's style. It doesn't need any styling or products, tames even the thickest and curliest hair, and can be done at home if necessary. The close-cropped cut even makes thinning hair appear thicker, especially with faded sides.
When executed by a professional, the buzz has a lot of possible finishing touches. Add a shape up for a crisp line at the forehead or a type of fade for a blurry line below. Go far away from military-approved territory with bright colors or shaved shapes. This short men's haircut also works with all kinds of facial hair, especially with a beard fade.
Here are 25 fresh buzz cut styles. We'll start with the coolest ways to wear buzz cuts, then the most popular options, and finish with plenty of ways to wear the buzz with beards of all lengths.
1. Cool Buzz Cut Styles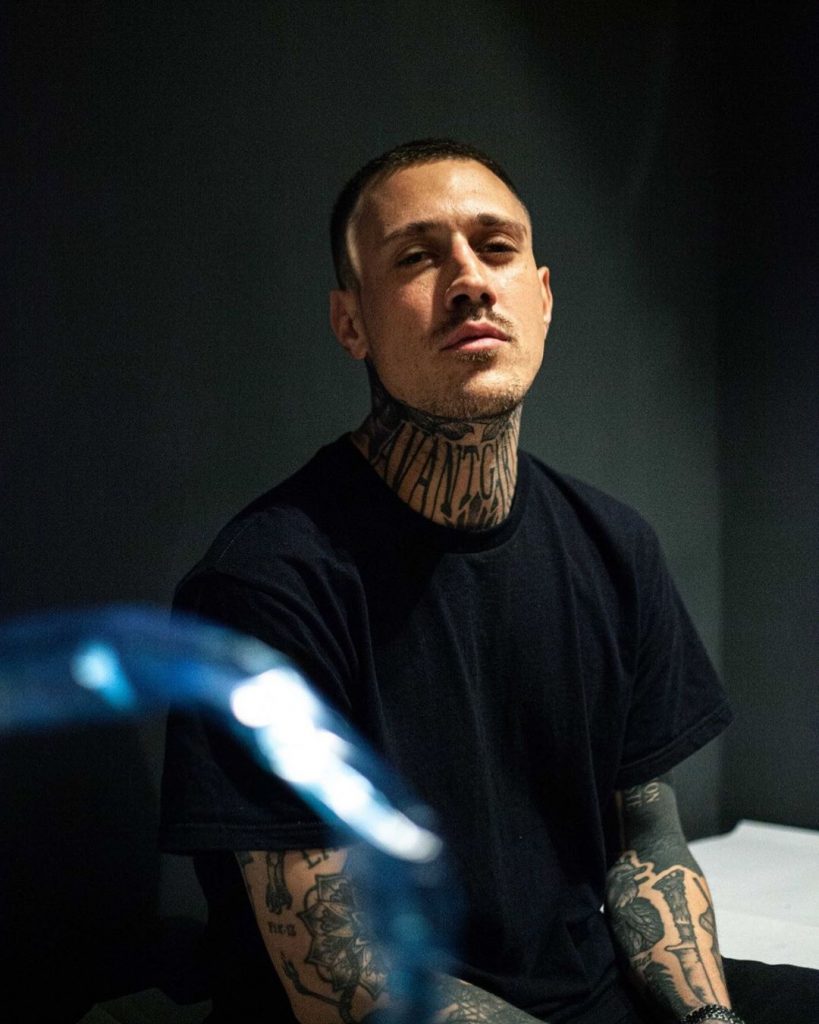 It's not only about the cut, it's about your style. This short haircut can make any statement that you want it to.
2. Buzz Cut With Fire Hair Dye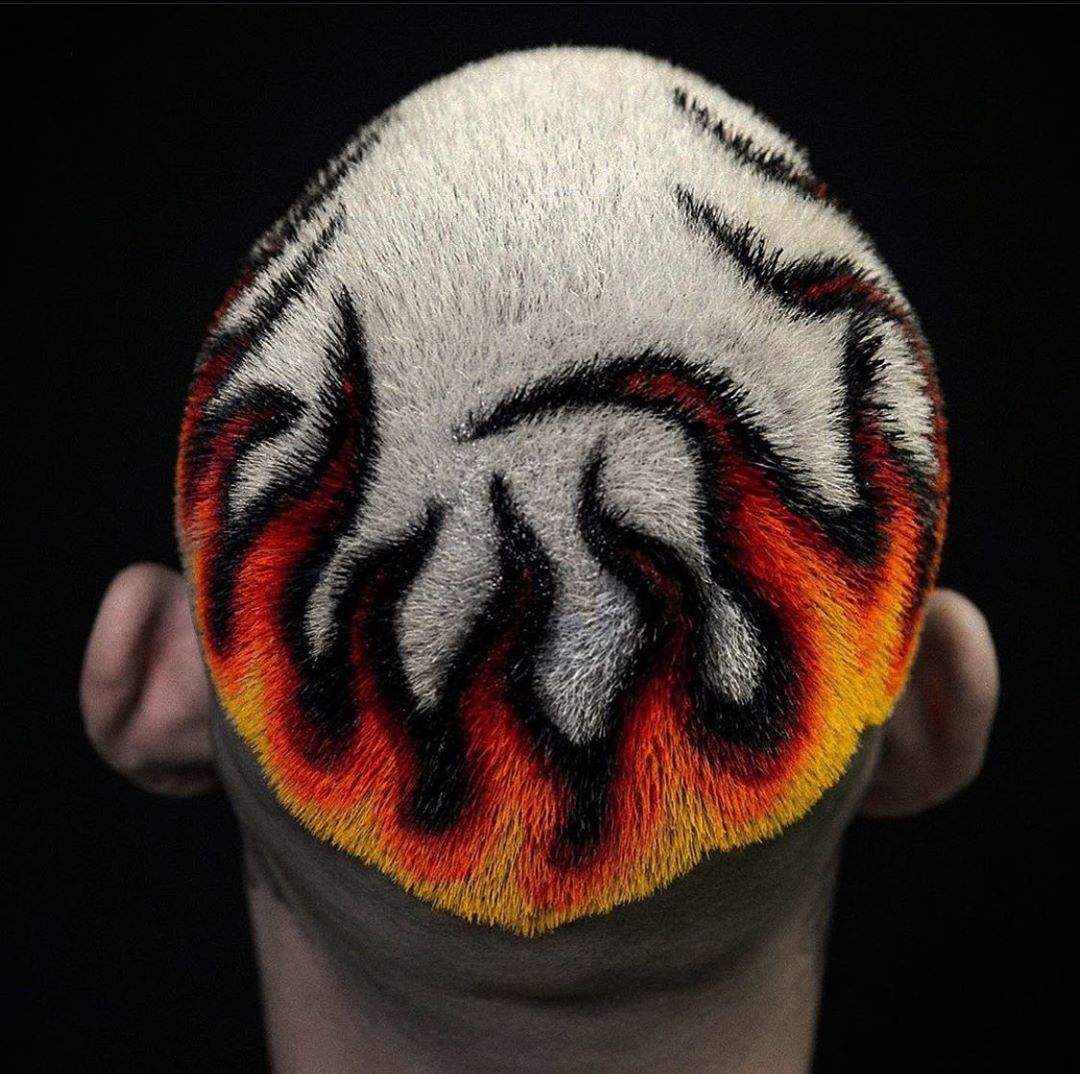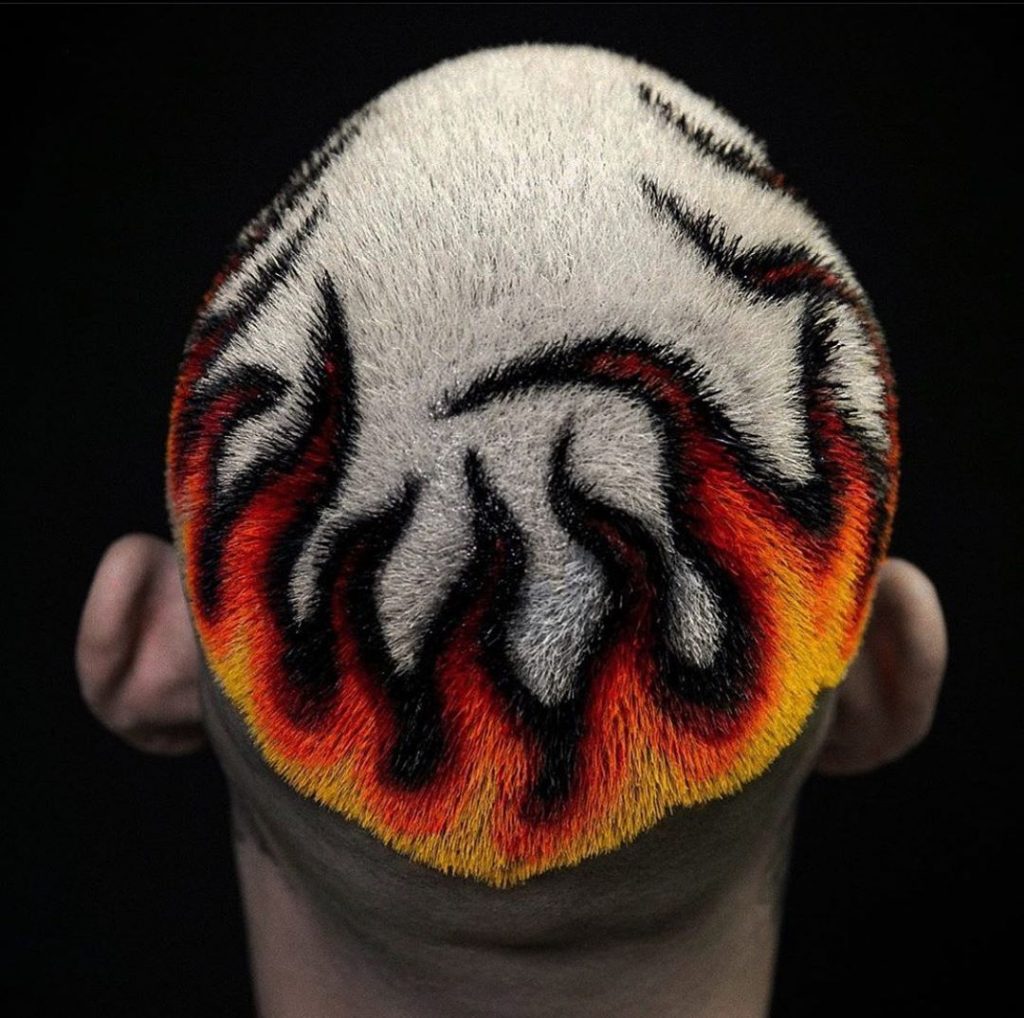 If you thought the buzz cut was boring, think again. Short hair can be a canvas for any kind of hair color. The only limit is the imagination. At this length, there are no concerns about damage to hair.
3. Buzz Cut With A Shaved Hair Design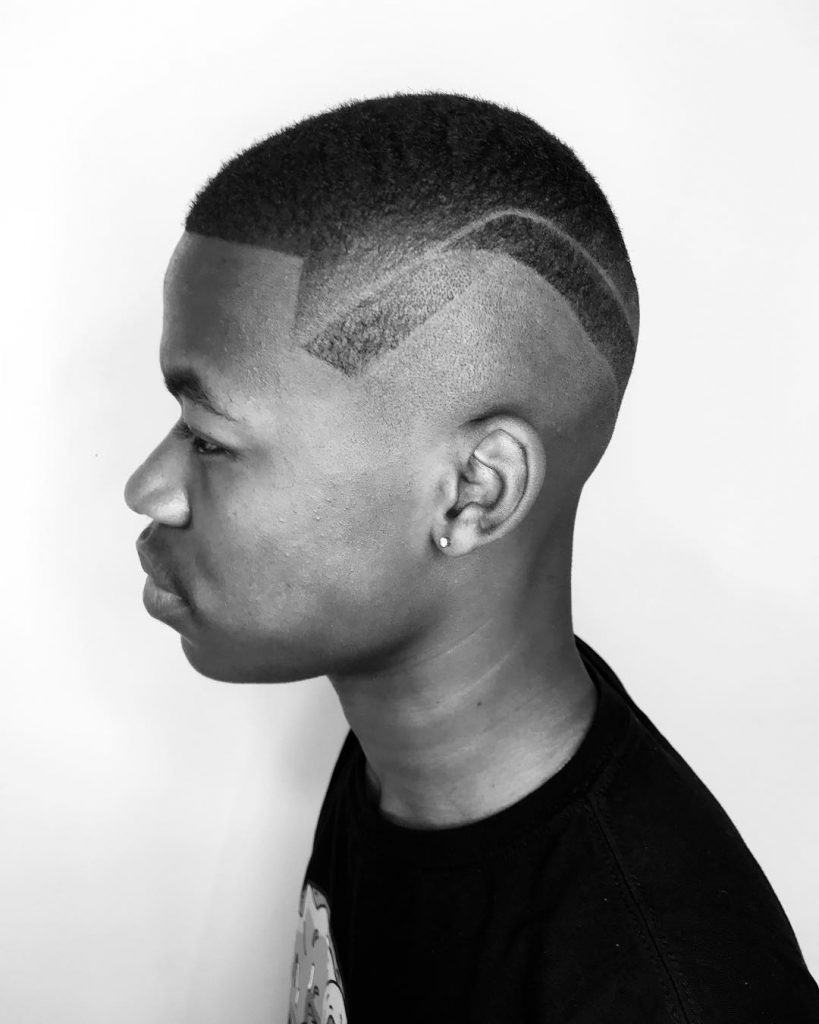 Here's another way to set your shaved cut apart from the rest. This is temporary art so don't be afraid to push the envelope with cutting edge designs, logos, or even portraits.
4. Buzz Cut + Burst Fade + Nape Shape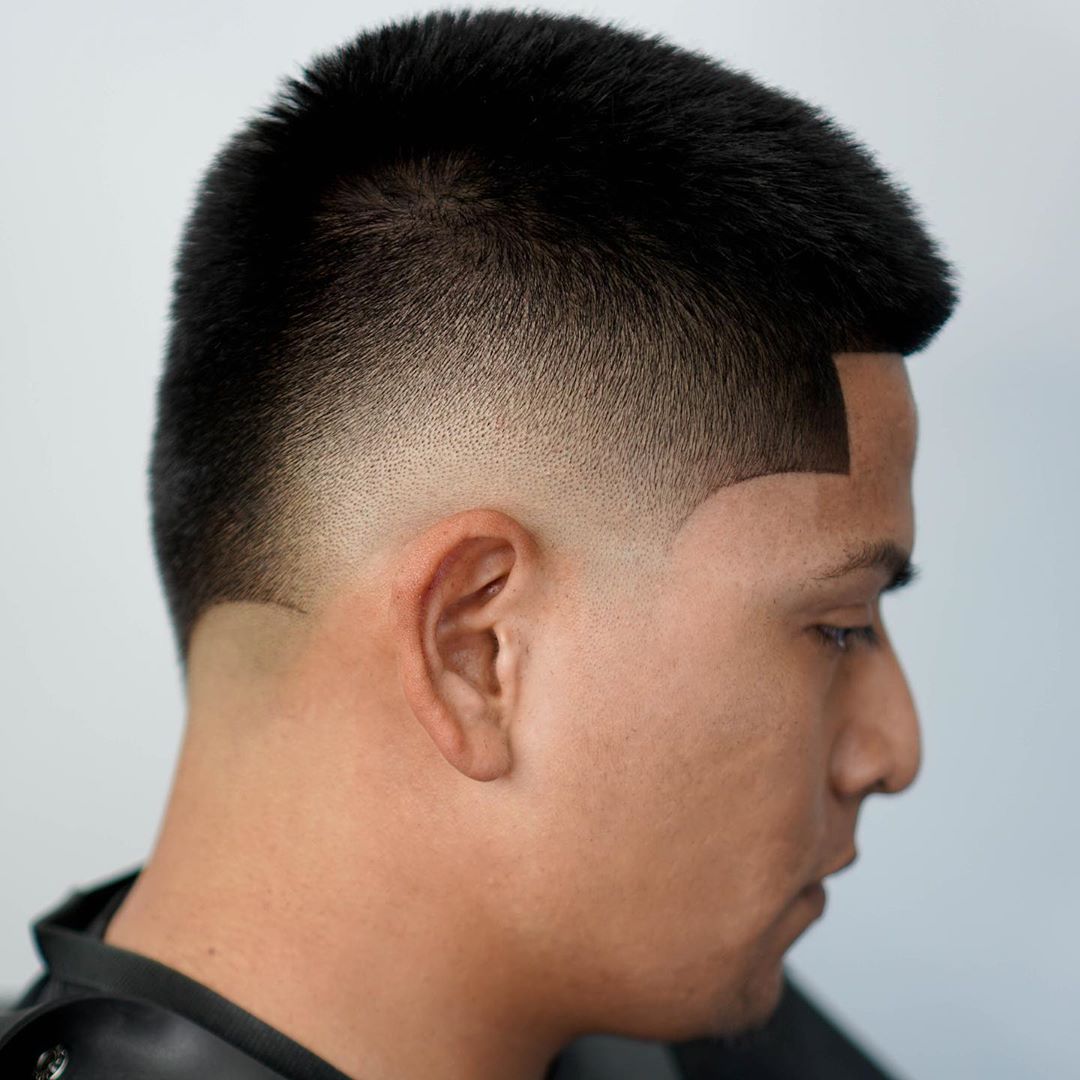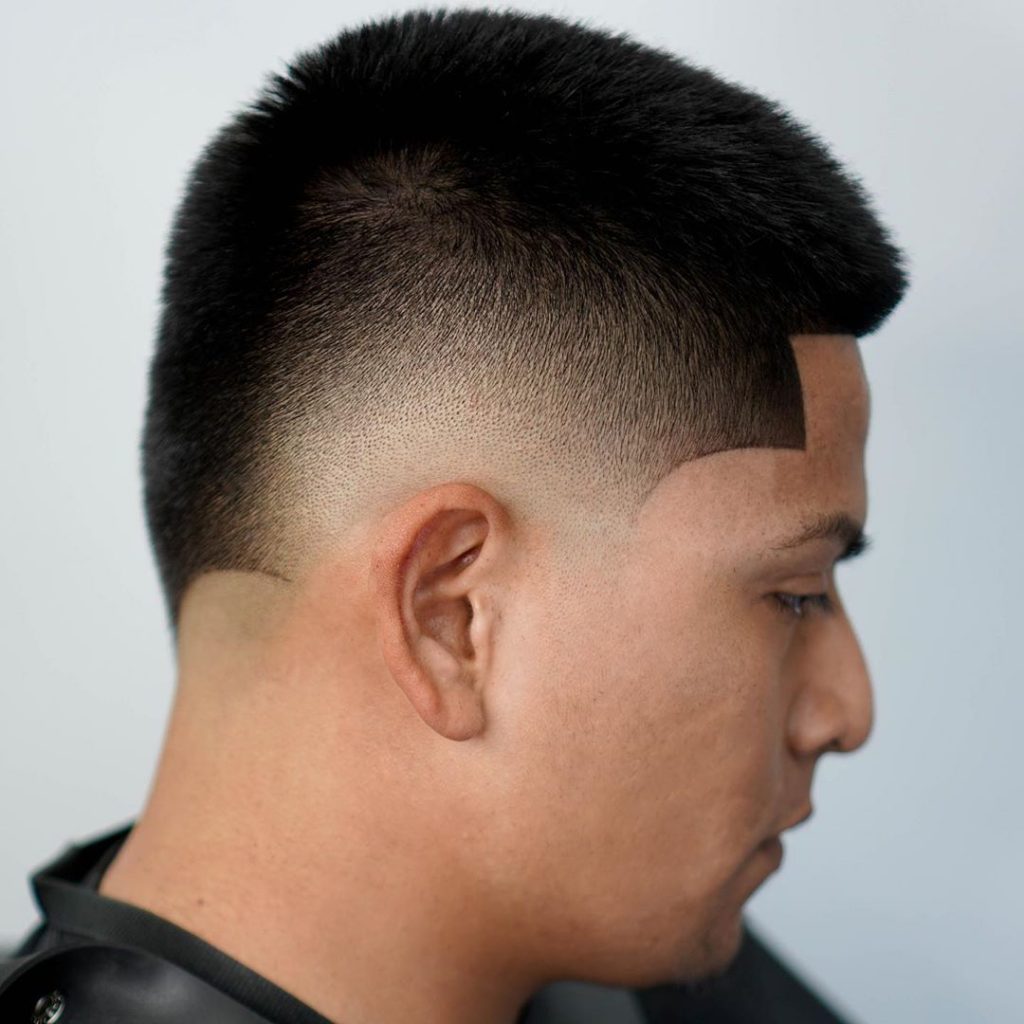 This buzz is a little bit longer with an interesting frame created by a line up, burst fade behind the ears, and V-shaped neckline.
5. Buzz Cut For Thinning Hair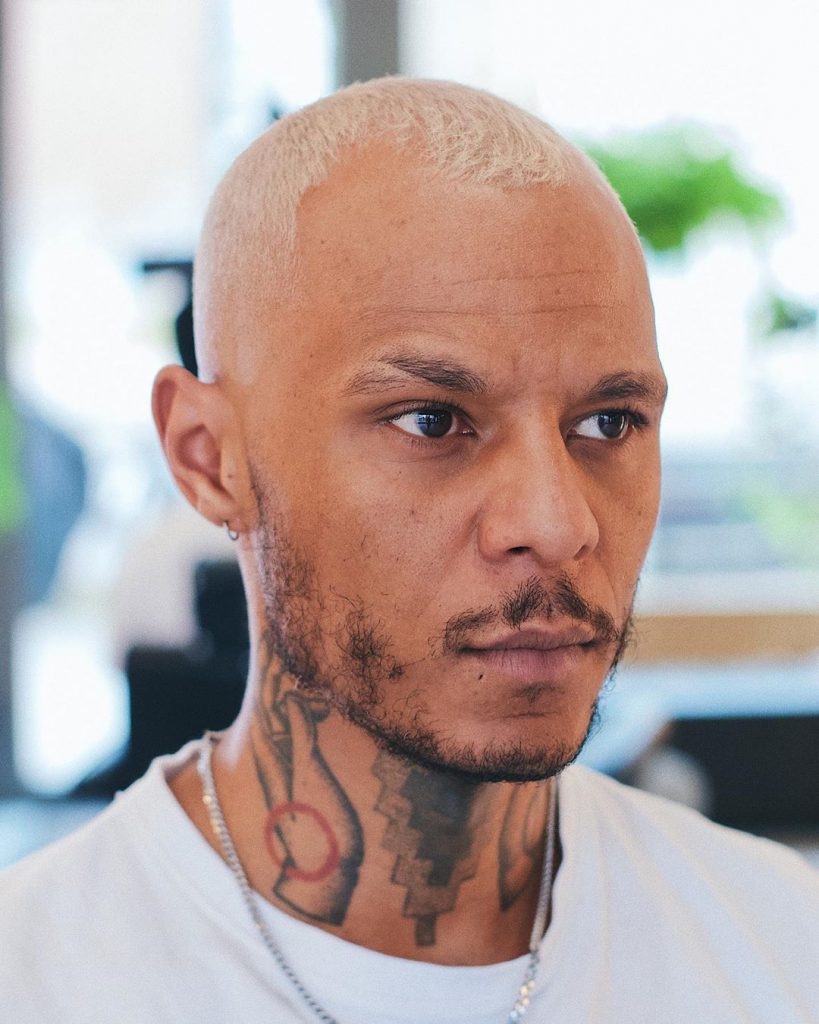 This gentleman is beginning to experience a widow's peak and some thinning on top. Hey, it happens to the best of us. The ultra short cut on top appears fuller compared to skin faded sides. And the platinum color is just cool. That's not on its way out.
6. Hot Pink + High Fade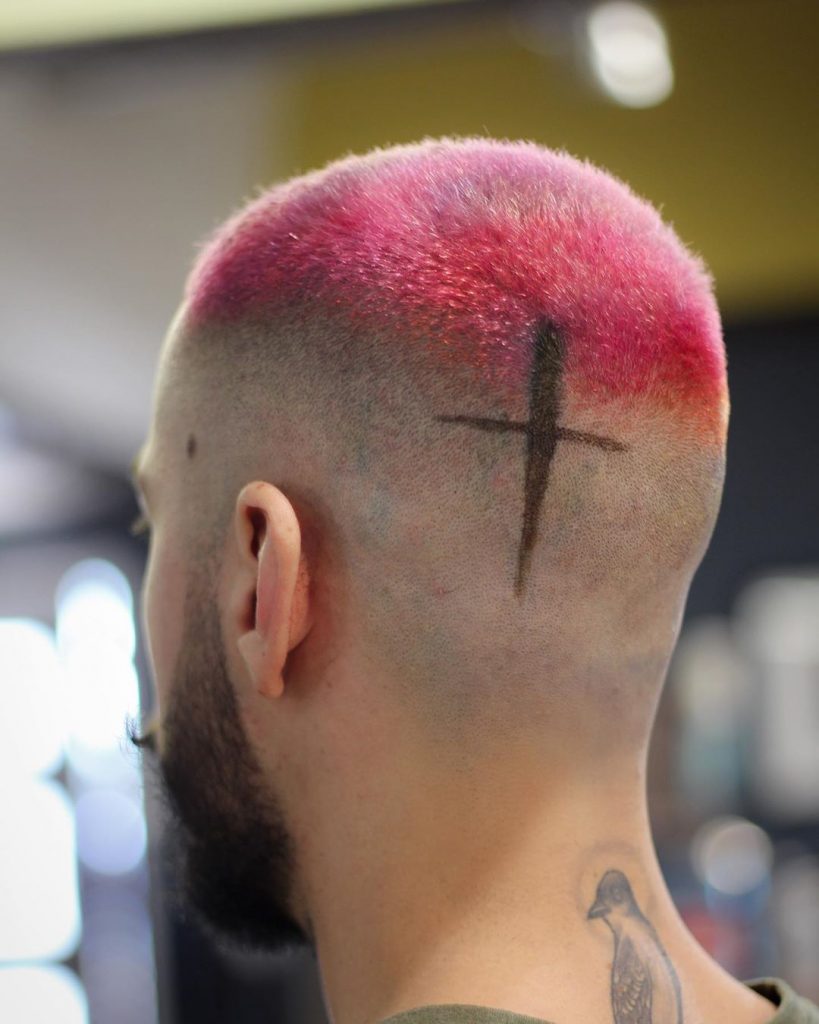 In case you didn't notice this high fade haircut, it is highlighted in hot pink. And a fresh way to decorate the pate by dying the scalp like this cross.
7. Low Fade + Pink Streak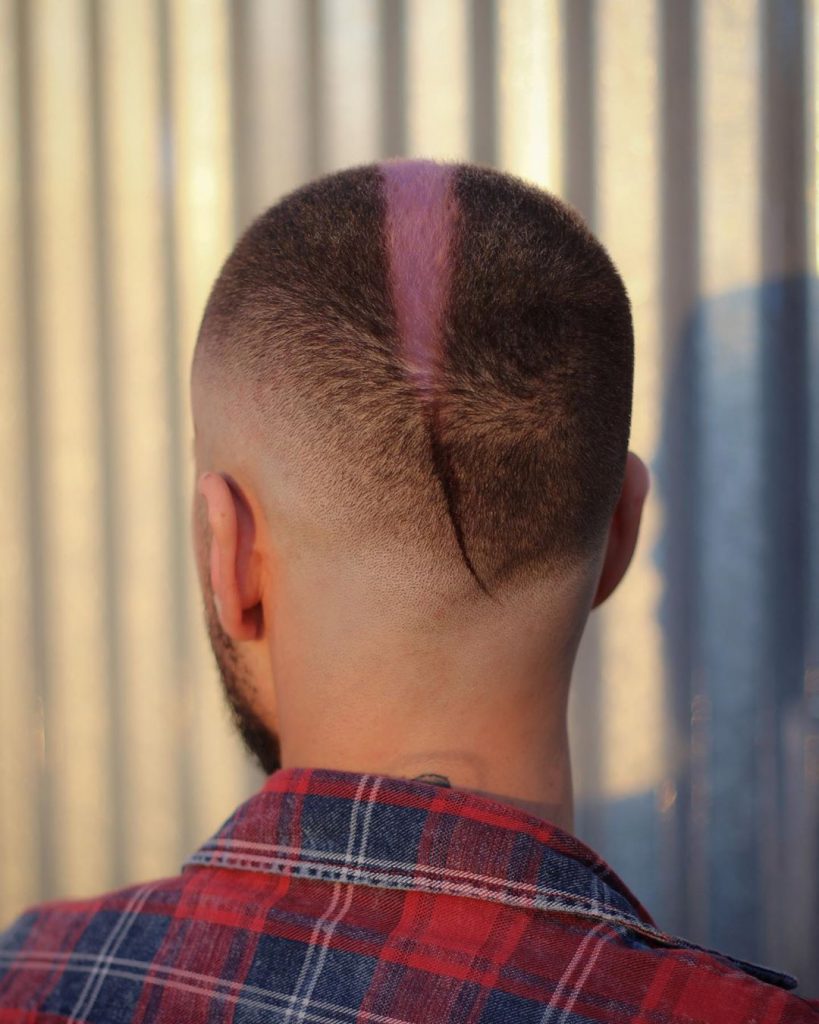 Here's a similar idea with a totally different look. The buzz finishes in a low fade and the pink streak ends with a painted tail dubbed "the stingray" by the hair artist.
8. Buzz With V-Neckline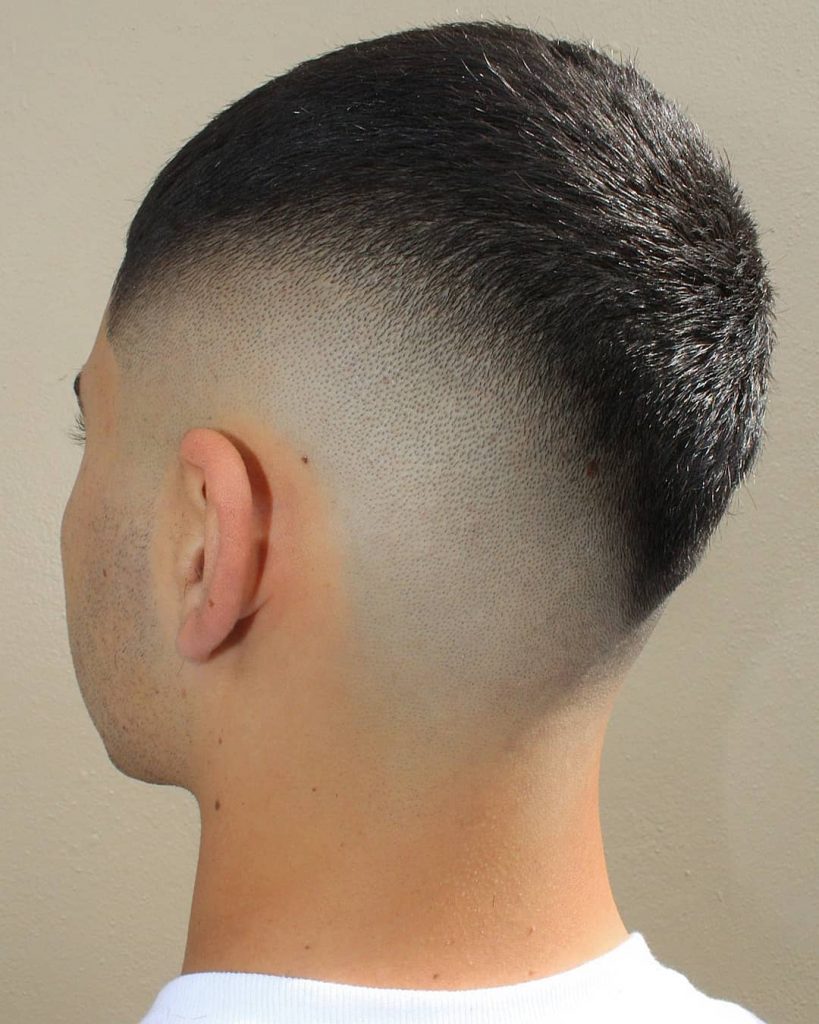 The V-neckline is most often seen with a mohawk fade but is a cool finish for a buzz cut too. The crisp lines transition into a fade at the sides.
9. Very Short Buzz Cut Styles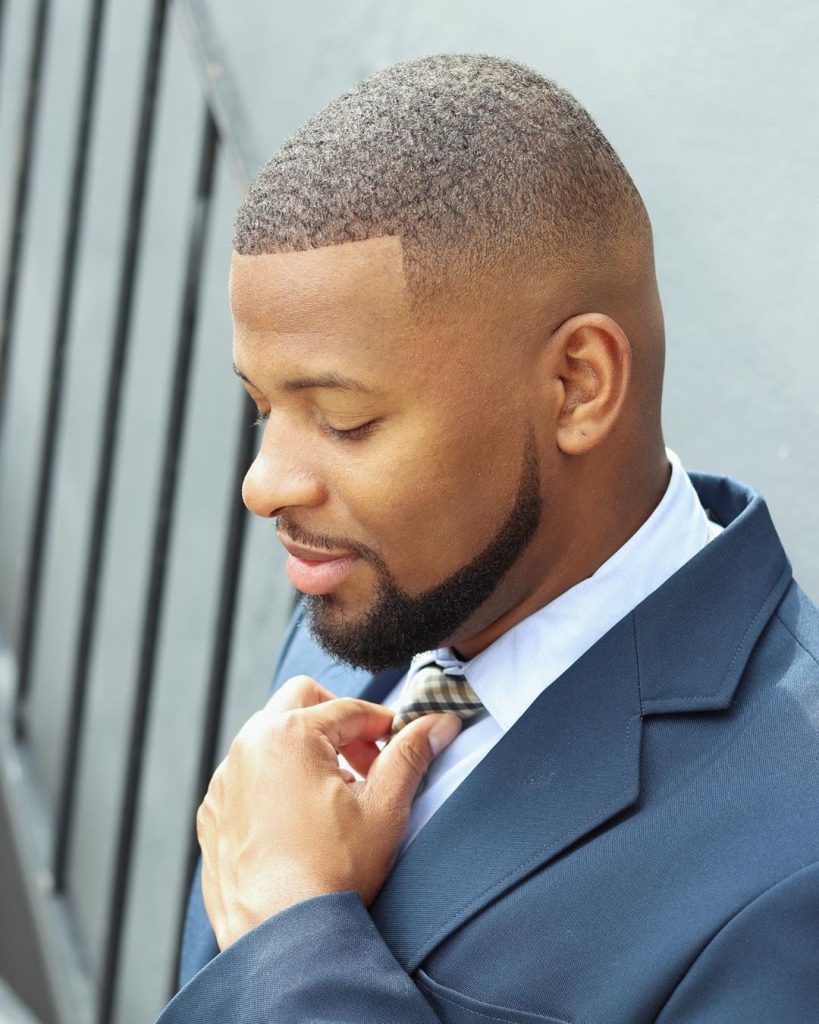 This barely there buzz cut with a hint of waves, mid fade, and line up has a lot of presence. The sculpted beard tapers off to create a seamless transition.
10. Buzz Cut + High Fade Short Sides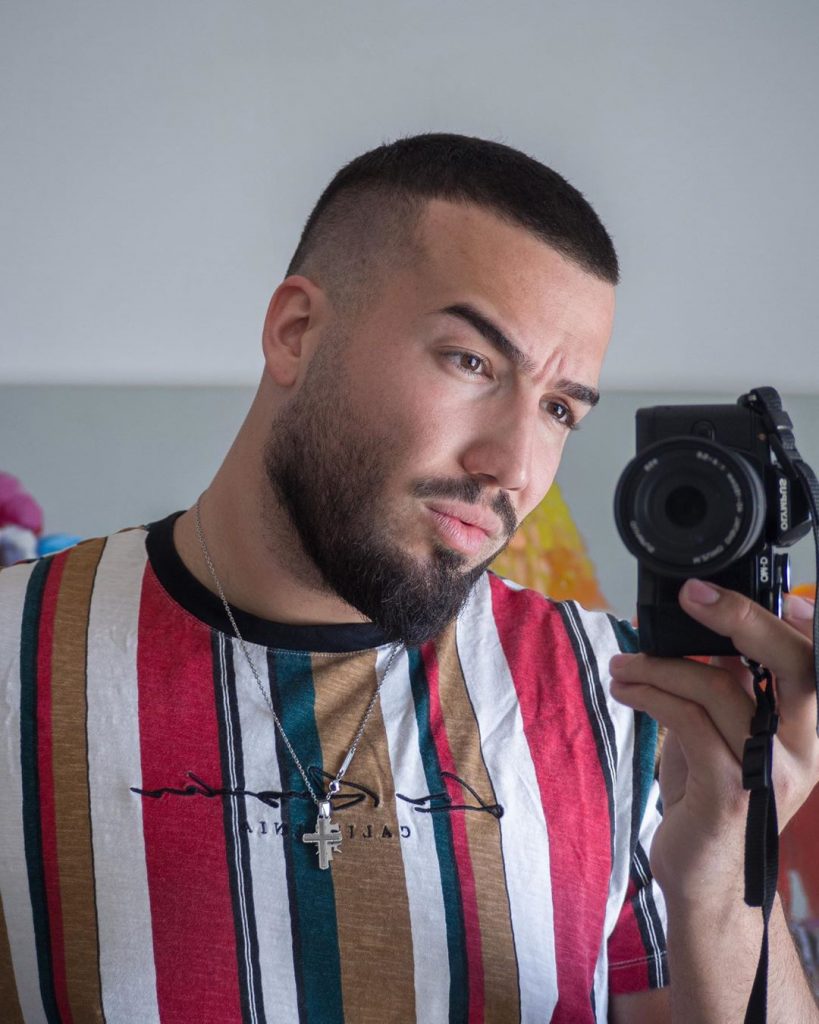 This is a fresh take on the high and tight with a fade that drops down at the back.
11. Geometric Neckline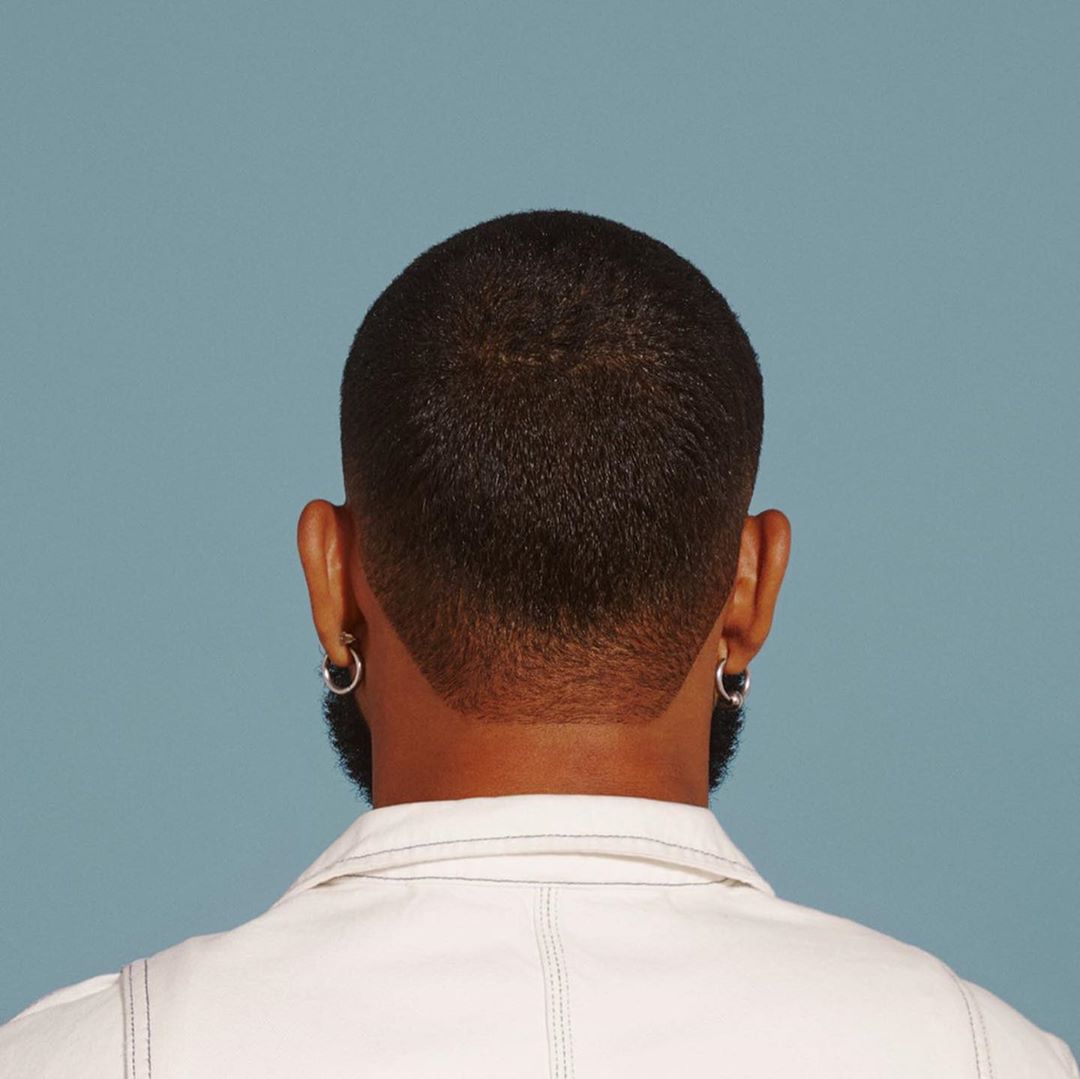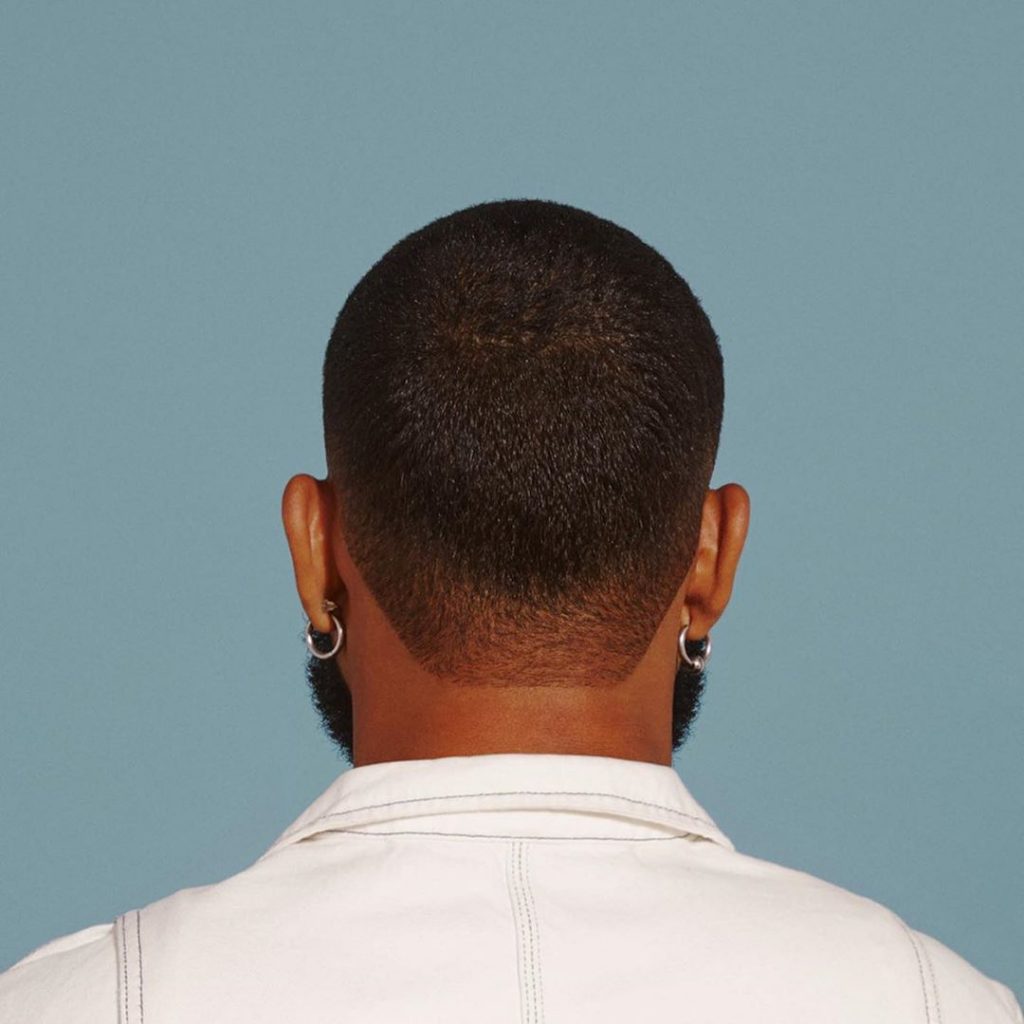 The geometric shape of this neckline makes a different statement than a blurry fade. Try out all the types of necklines with a buzz cut haircut.
12. Taper Fade Buzz Haircut + Line Up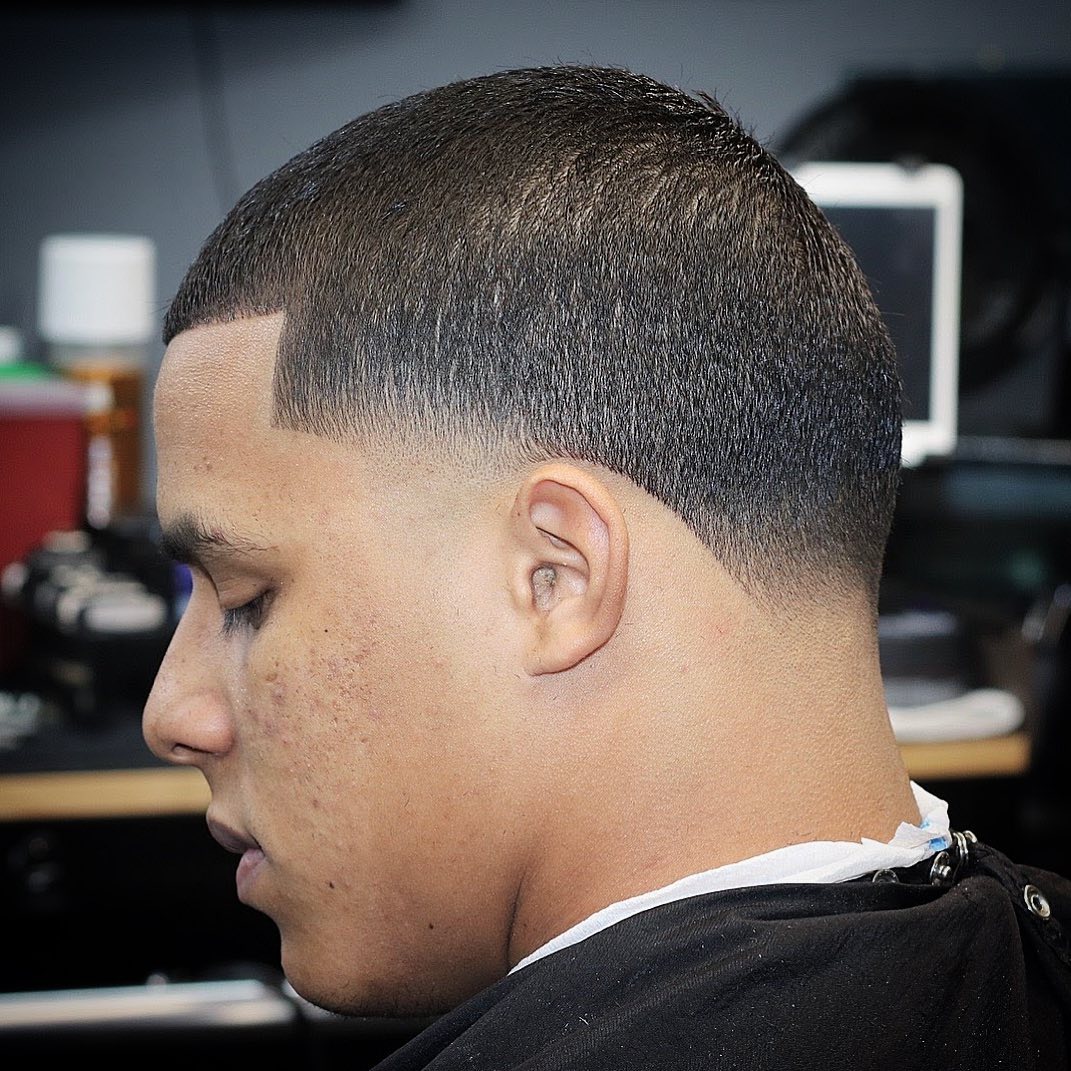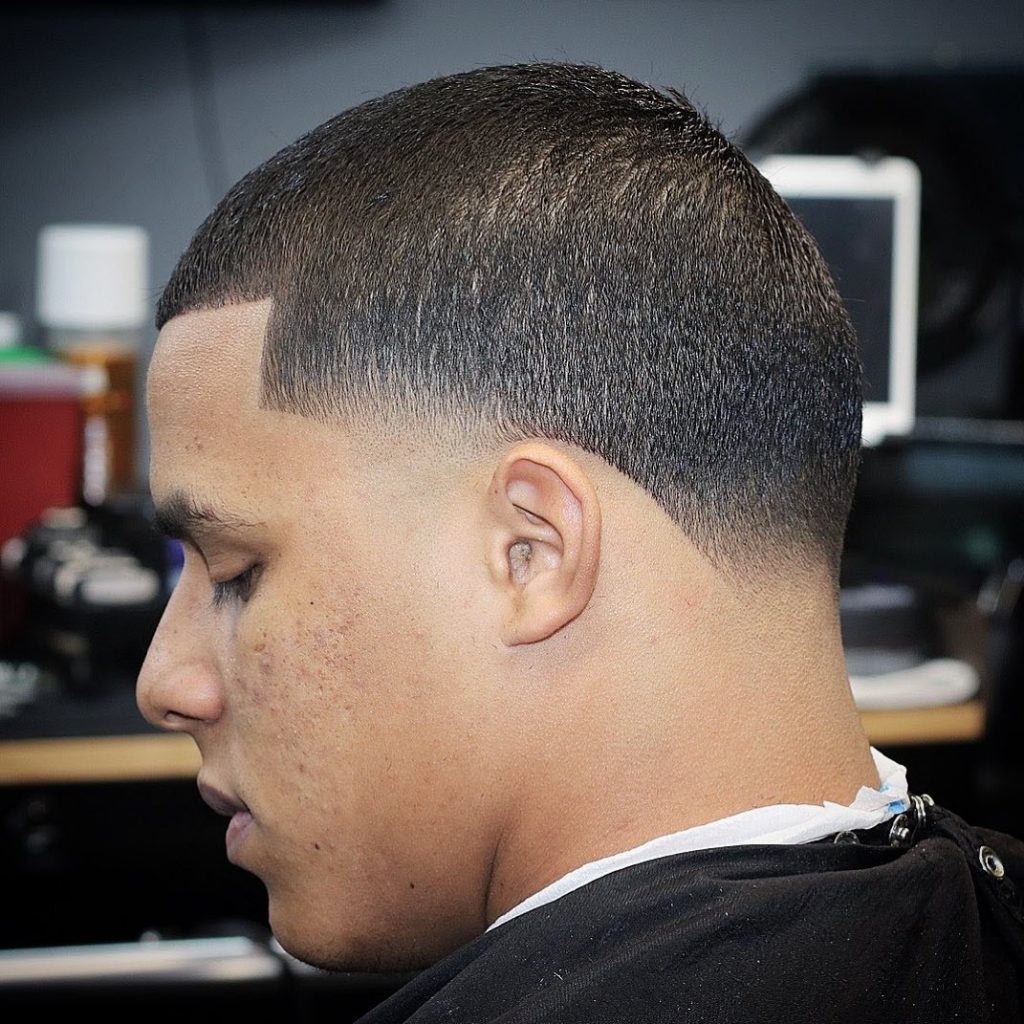 The taper fade is quick fade at the sideburns and neckline with an arc of short hair behind the ear. It can be worn with any hairstyle from short to long but really stands out against a short buzz.
13. Buzz + Clean Taper Fade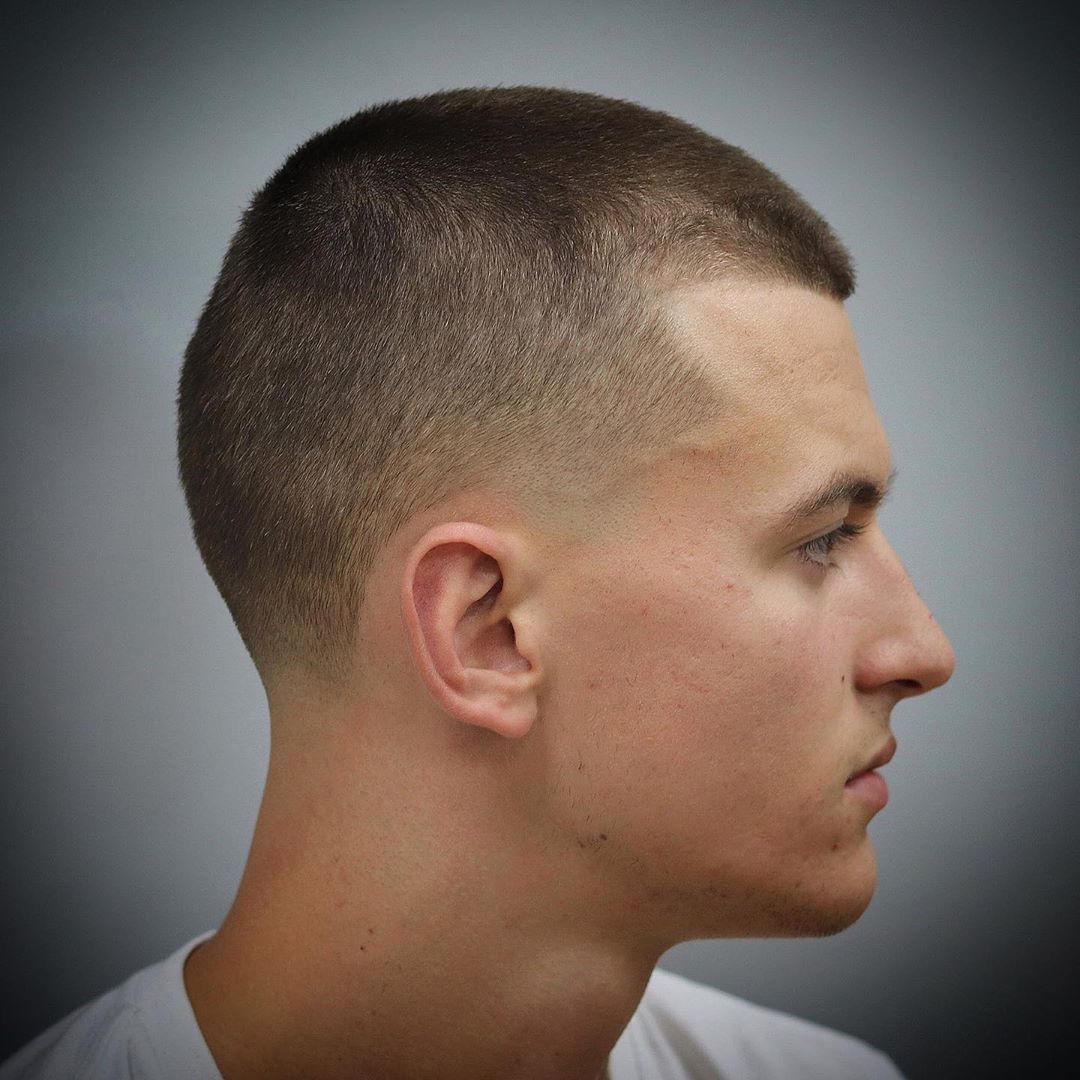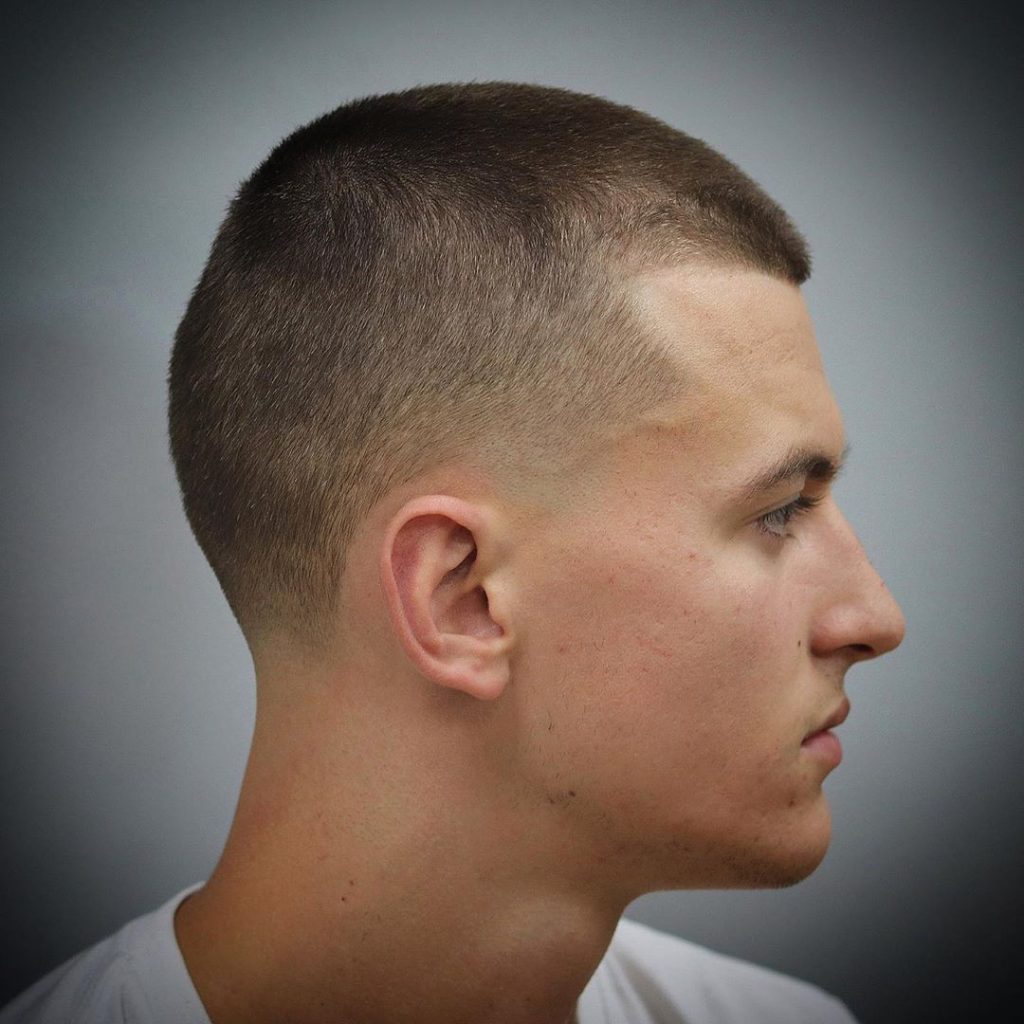 Here's another short cut with a more subtle taper fade at the edges and natural hairline along the forehead. This is a no-nonsense cut for active and busy guys.
14. Buzz Haircut + Mid Bald Fade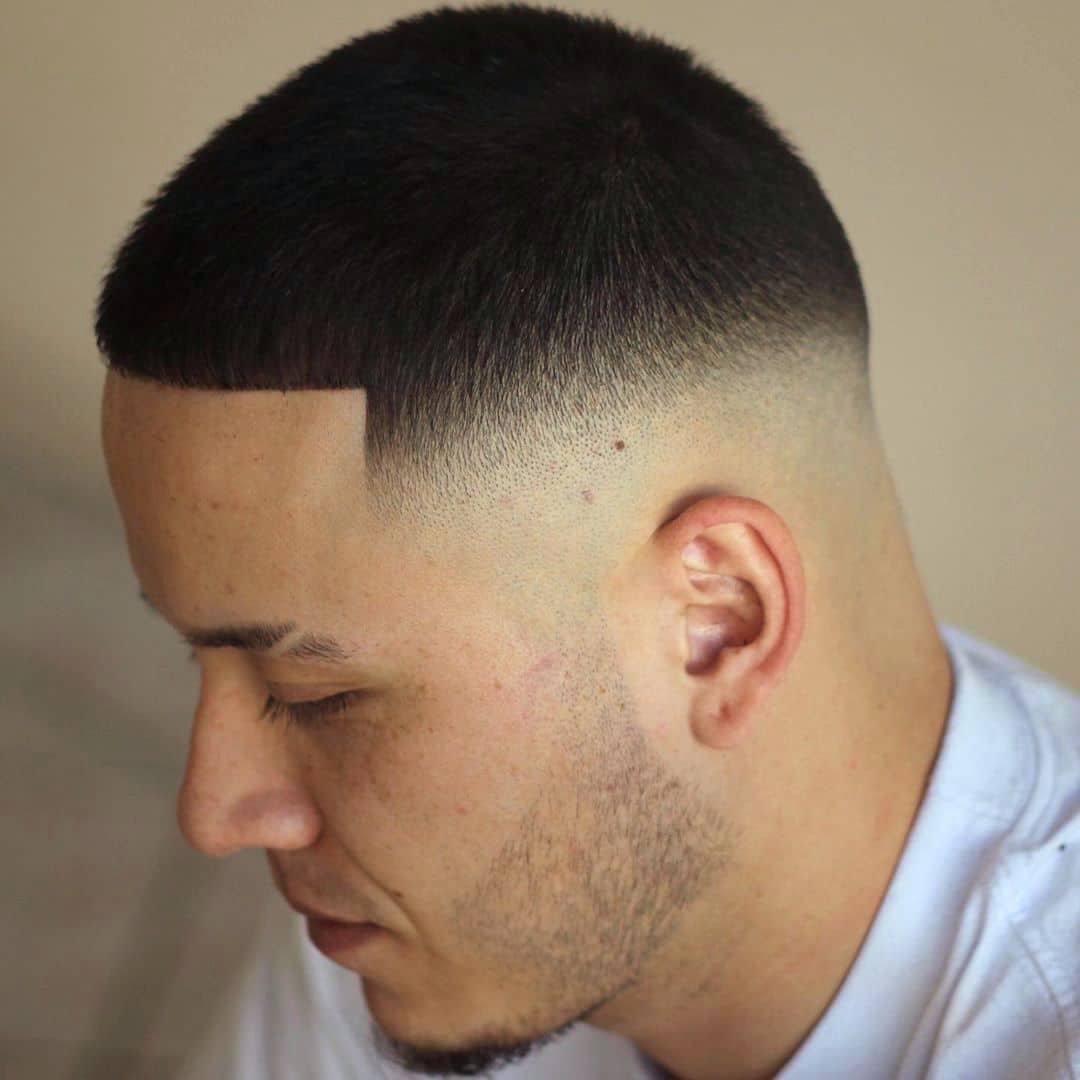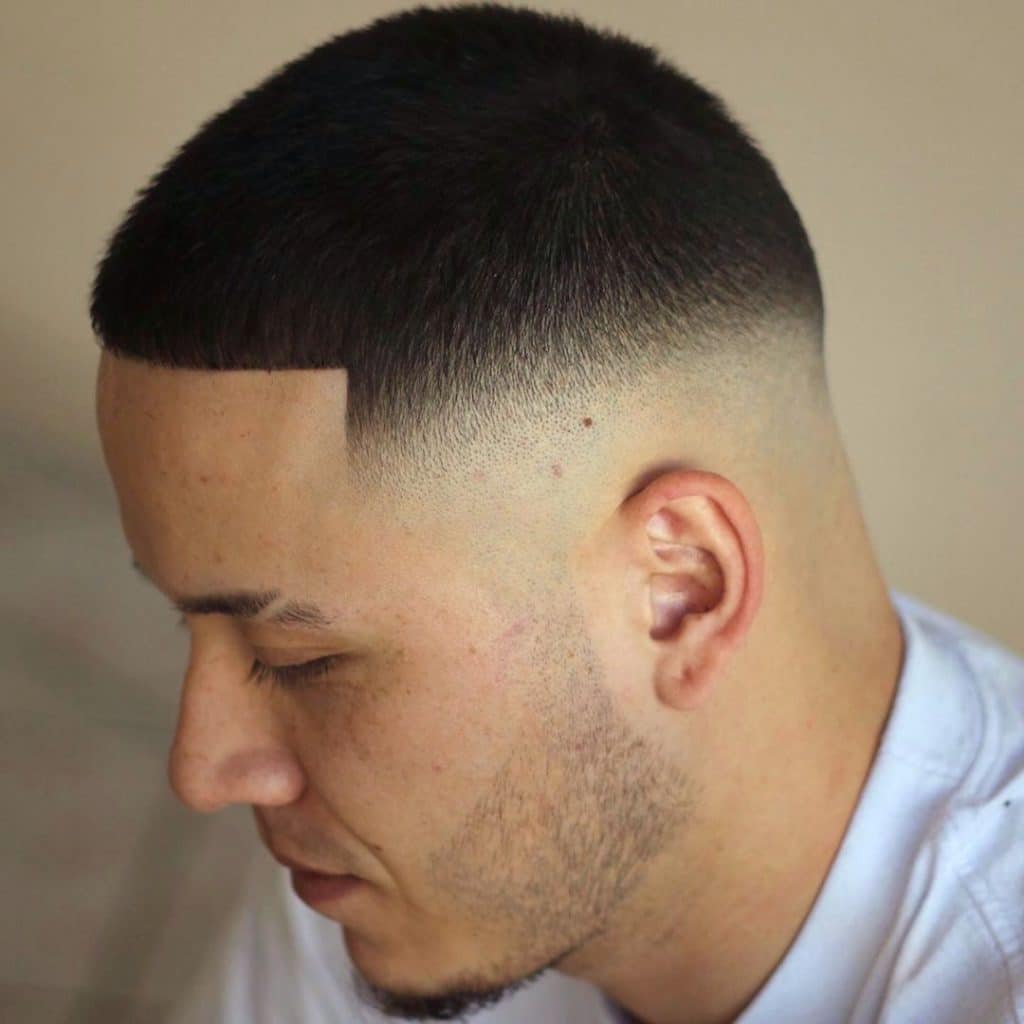 And here's a buzz over a mid skin fade. Don't worry, your neck will tan up in no time. The brow slash is optional.
15. Drop Fade Buzz Haircut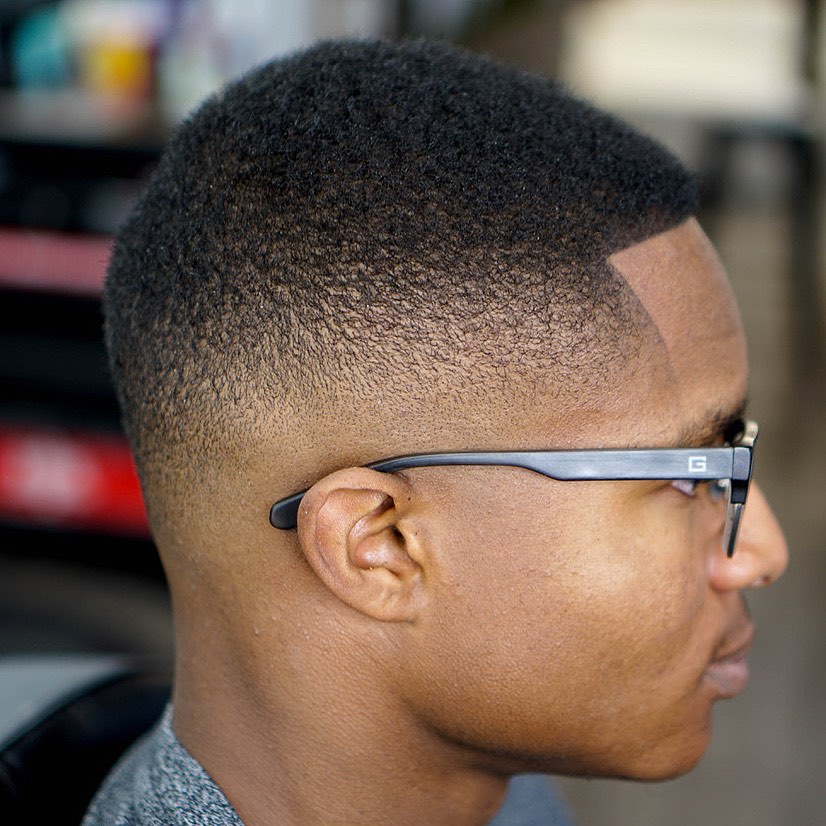 The drop fade follows the shape of the natural neckline instead of cutting a straight line. This is a really nice looking buzz cut.
16. High and Tight + Line Up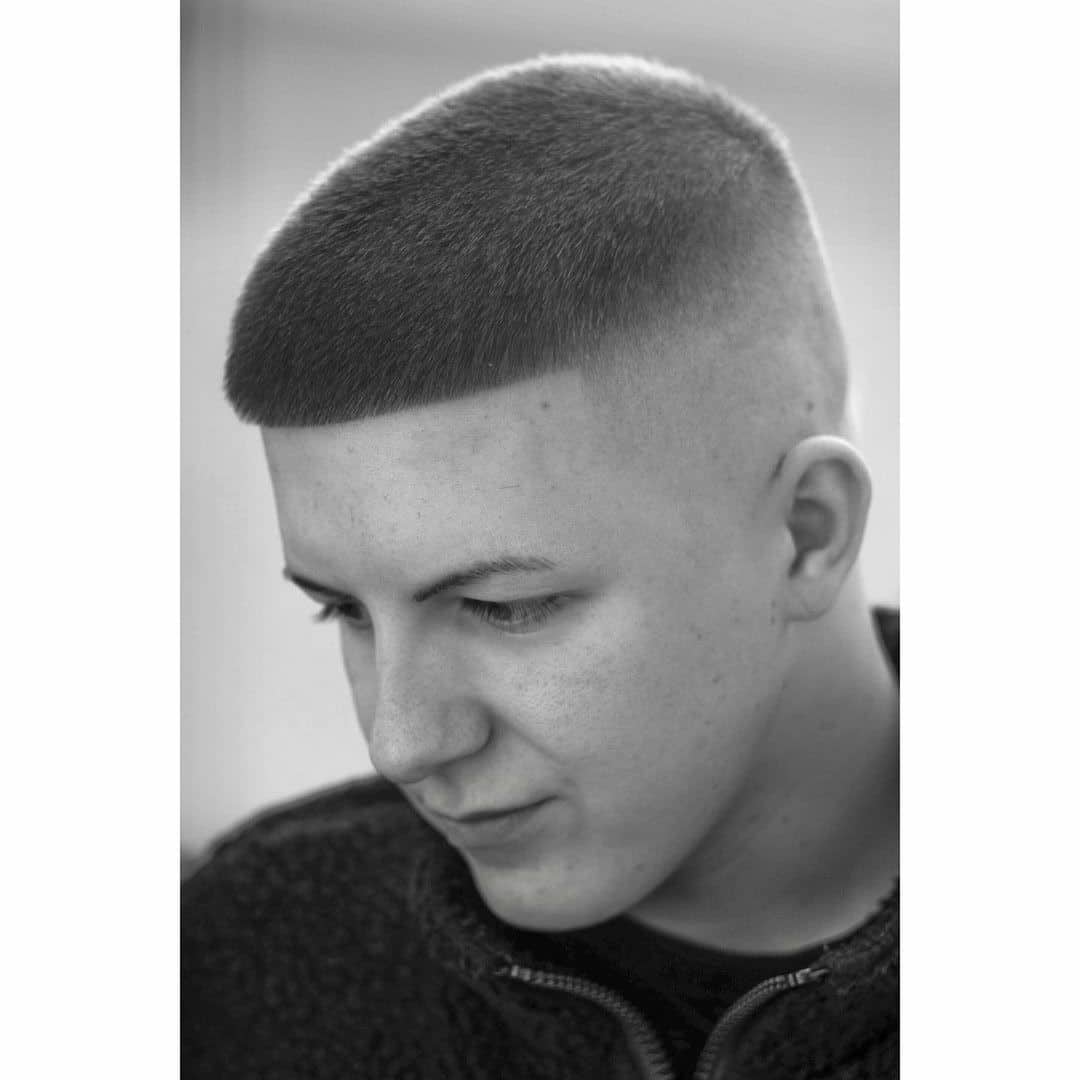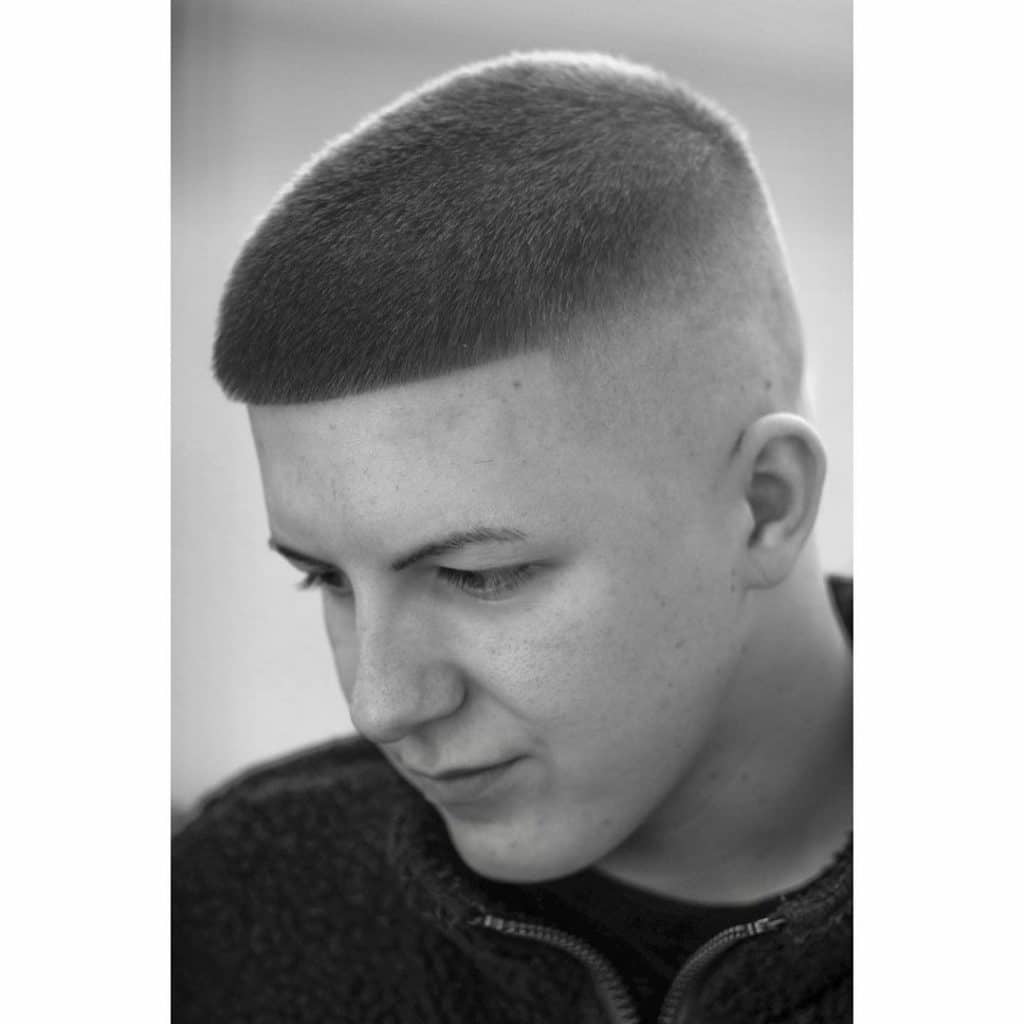 This popular men's hairstyle keeps the hair high and the sides tight.
17. Short Waves Buzz Cut Haircut + Fade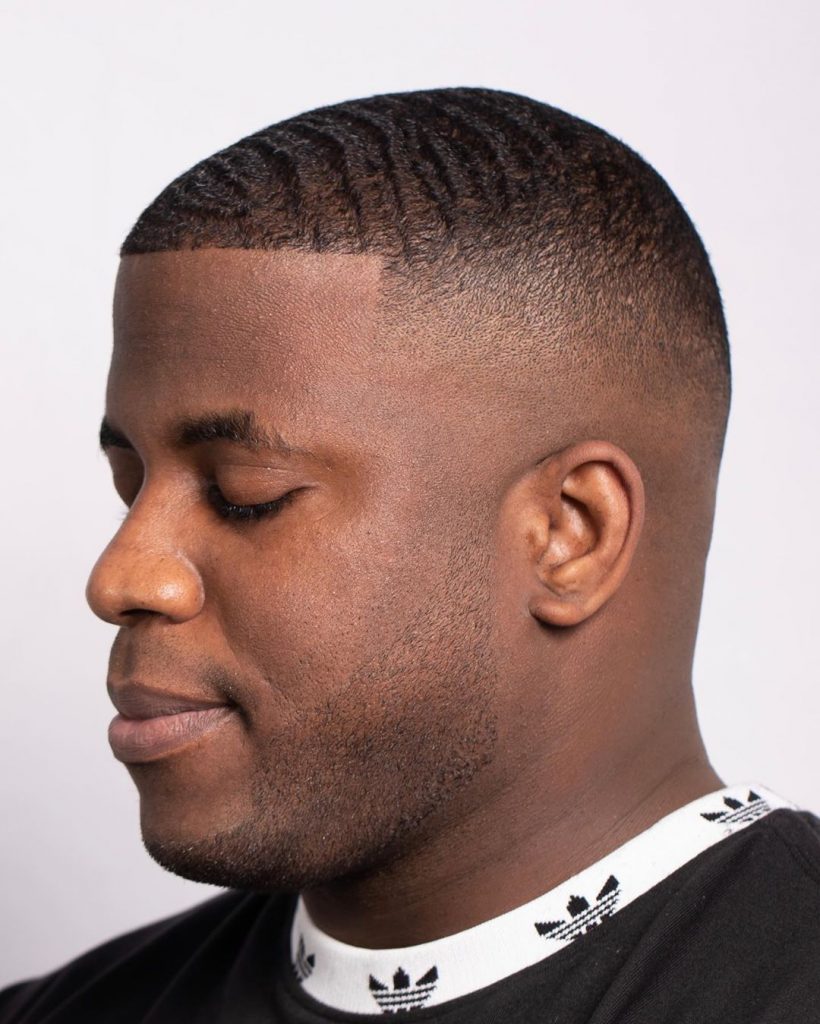 This short buzz still shows some of those wolfed waves. The stubble beard is even shorter.
18. Buzz Cut + Beard Styles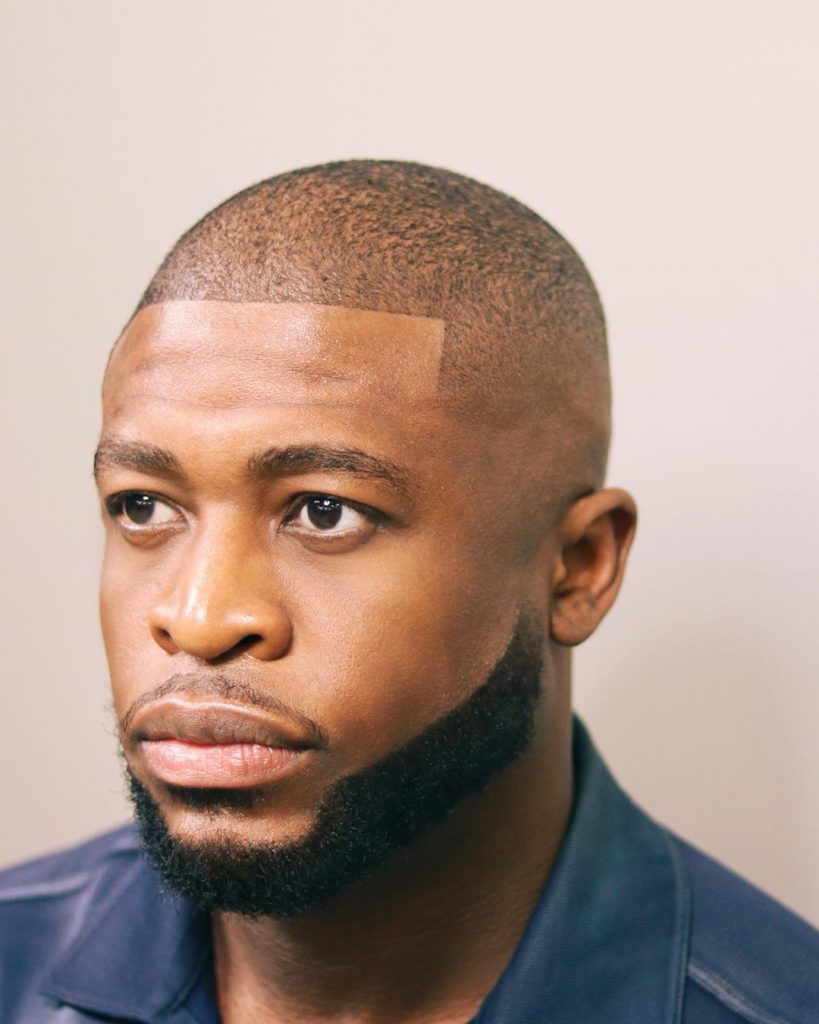 The lines of this short buzz and thick beard don't mirror each other but do have a conversation.
19. Buzz Cut + Beard Fade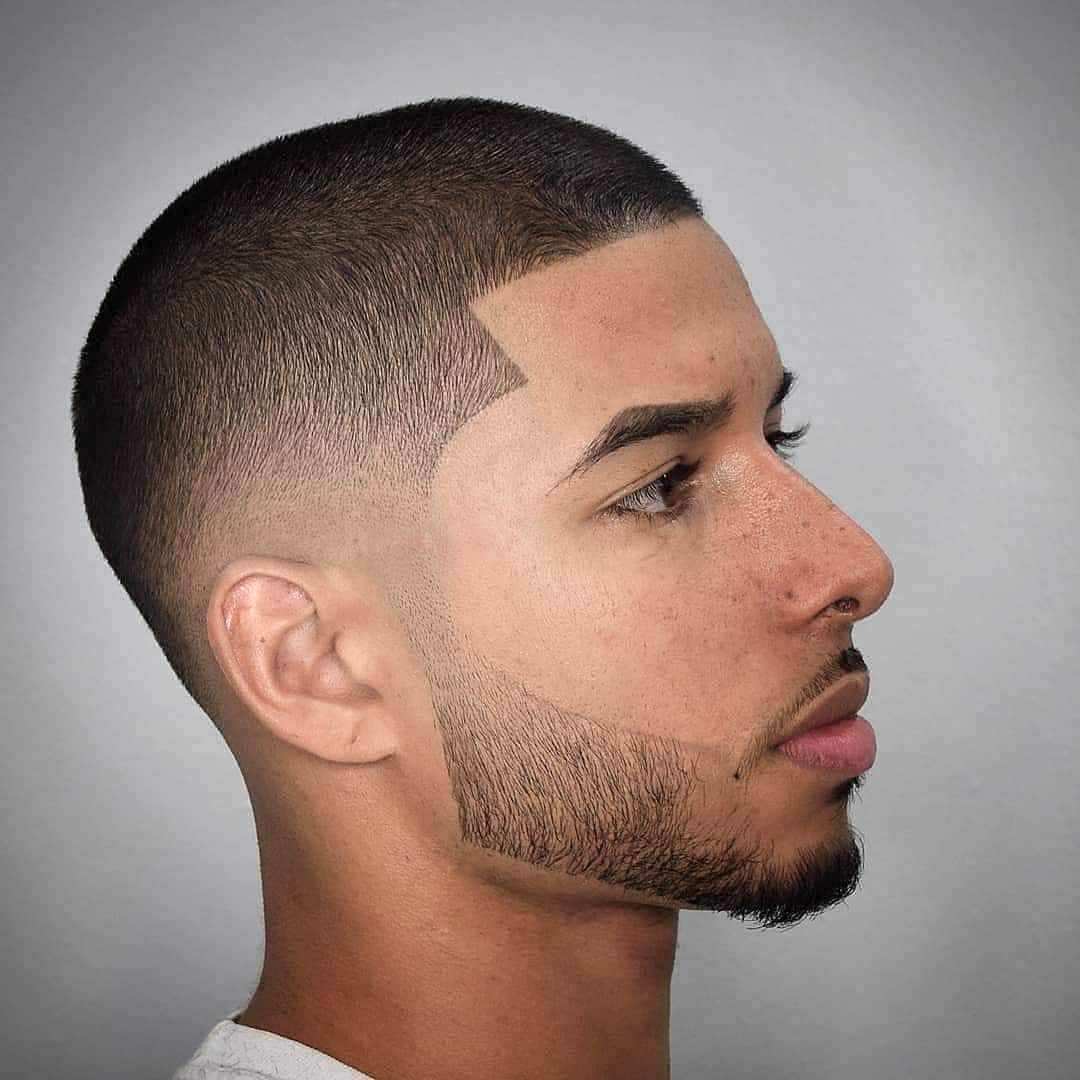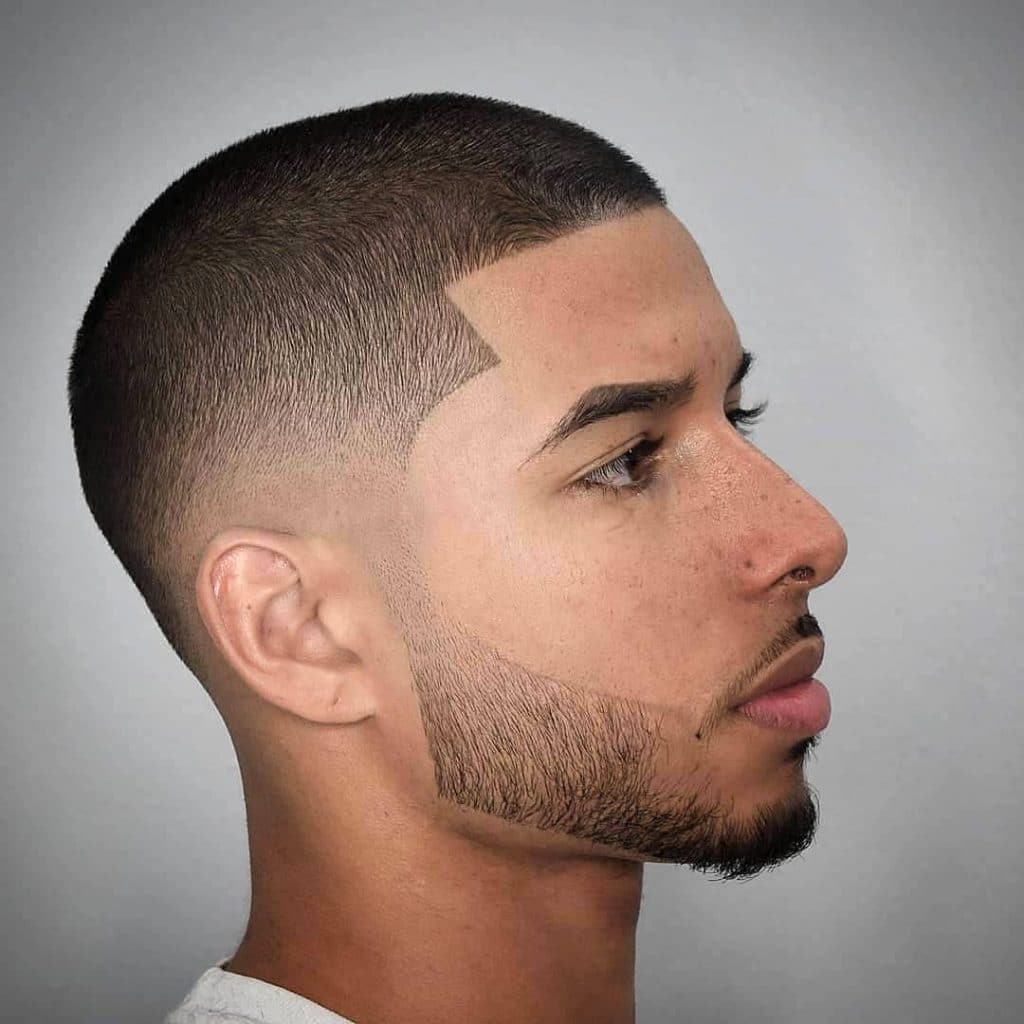 This low fade buzz cut tapers back up into a shaped beard. Getting hair and facial hair cut at the same time allows your barber to create a balance between the two.
20. 360 Waves + Taper Fade + Beard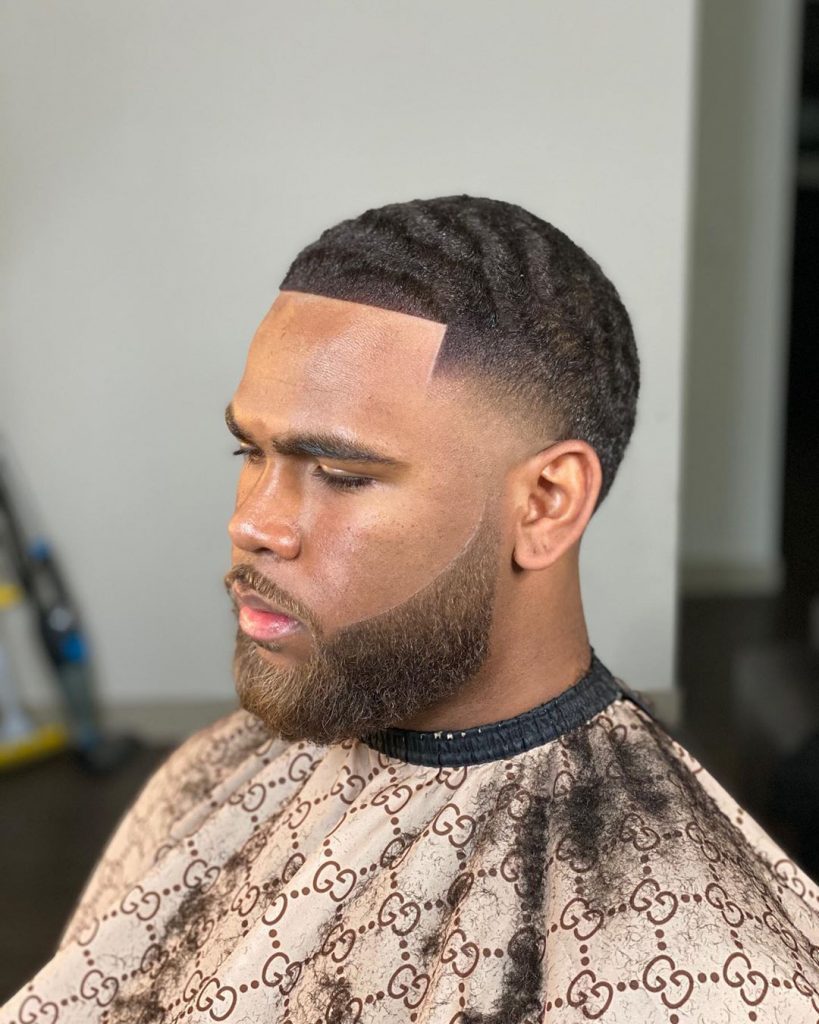 Dense waves and a thick beard are separated by a quick taper fade.
21. Short Haircuts For Men With Beards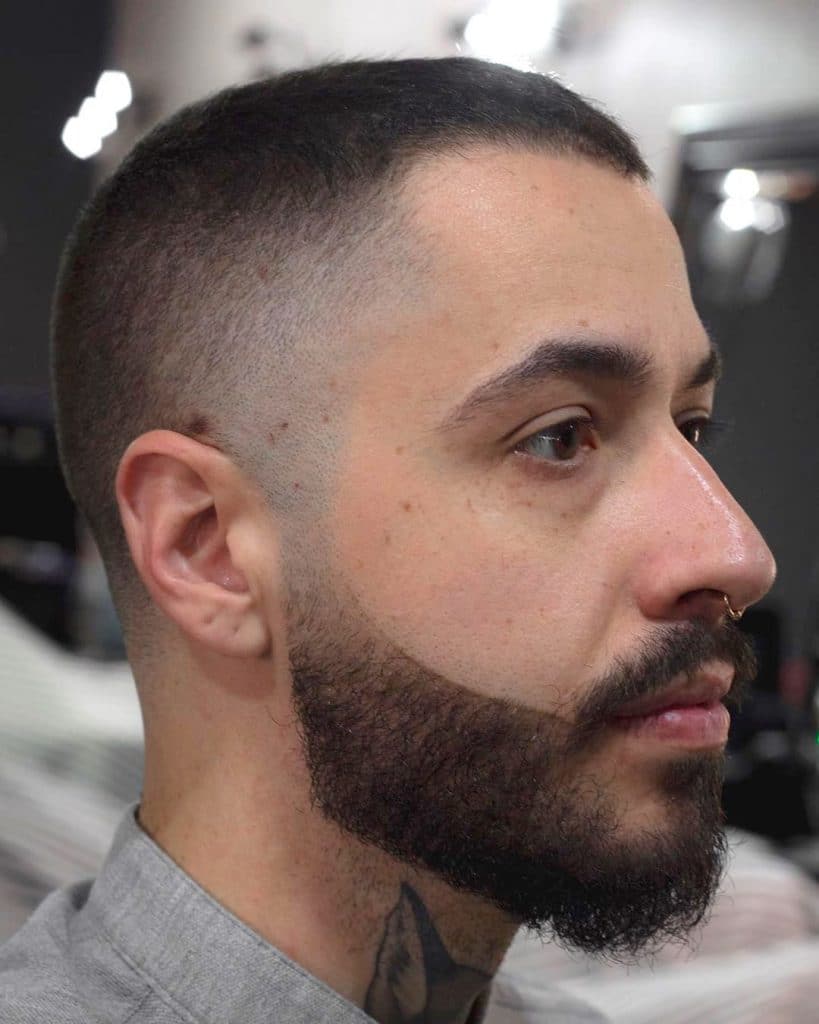 Plenty of men's haircuts work with beards but the general rule for a buzz cut is to have an equal to or thicker beard than hair. However, rules are made to be broken.
22. Shape Up + Beard Shape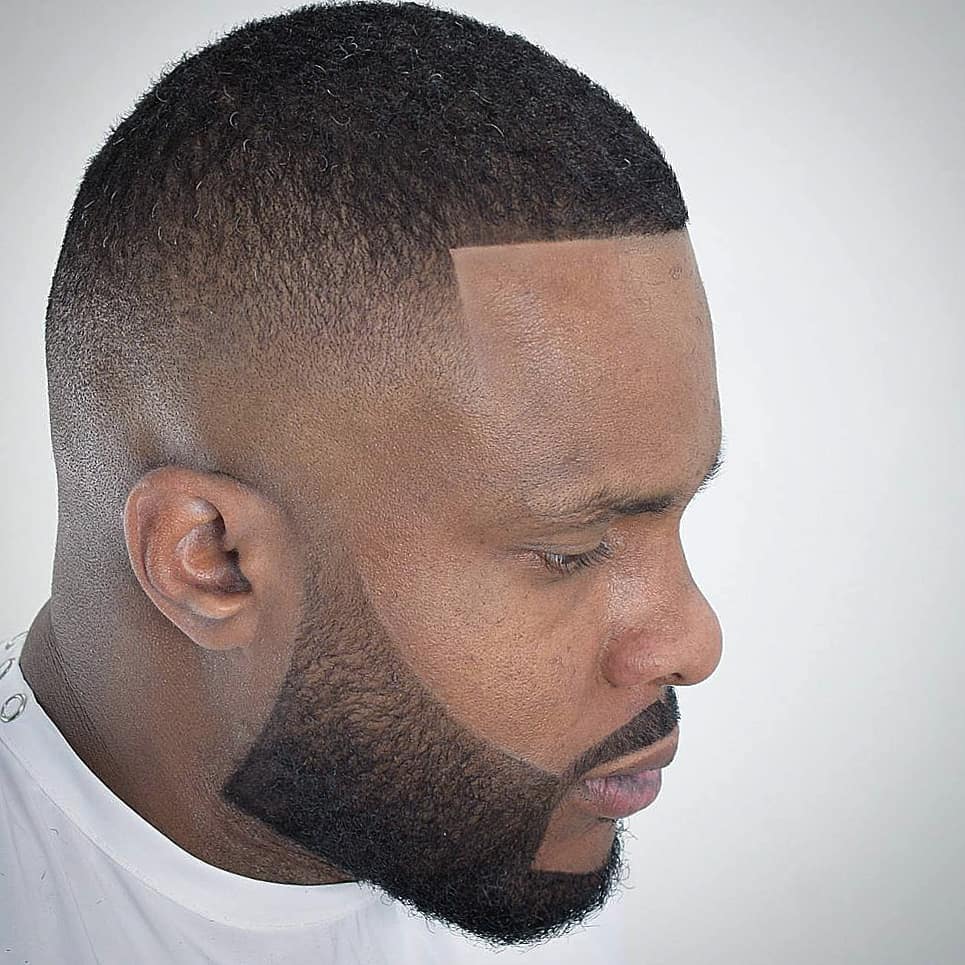 It can be a good idea to get your beard shaped up along with your head. It's not easy to get these precision lines at home. And that's not even the hard part. You have to get both cheeks to match.
23. Buzz Cut For Curly Hair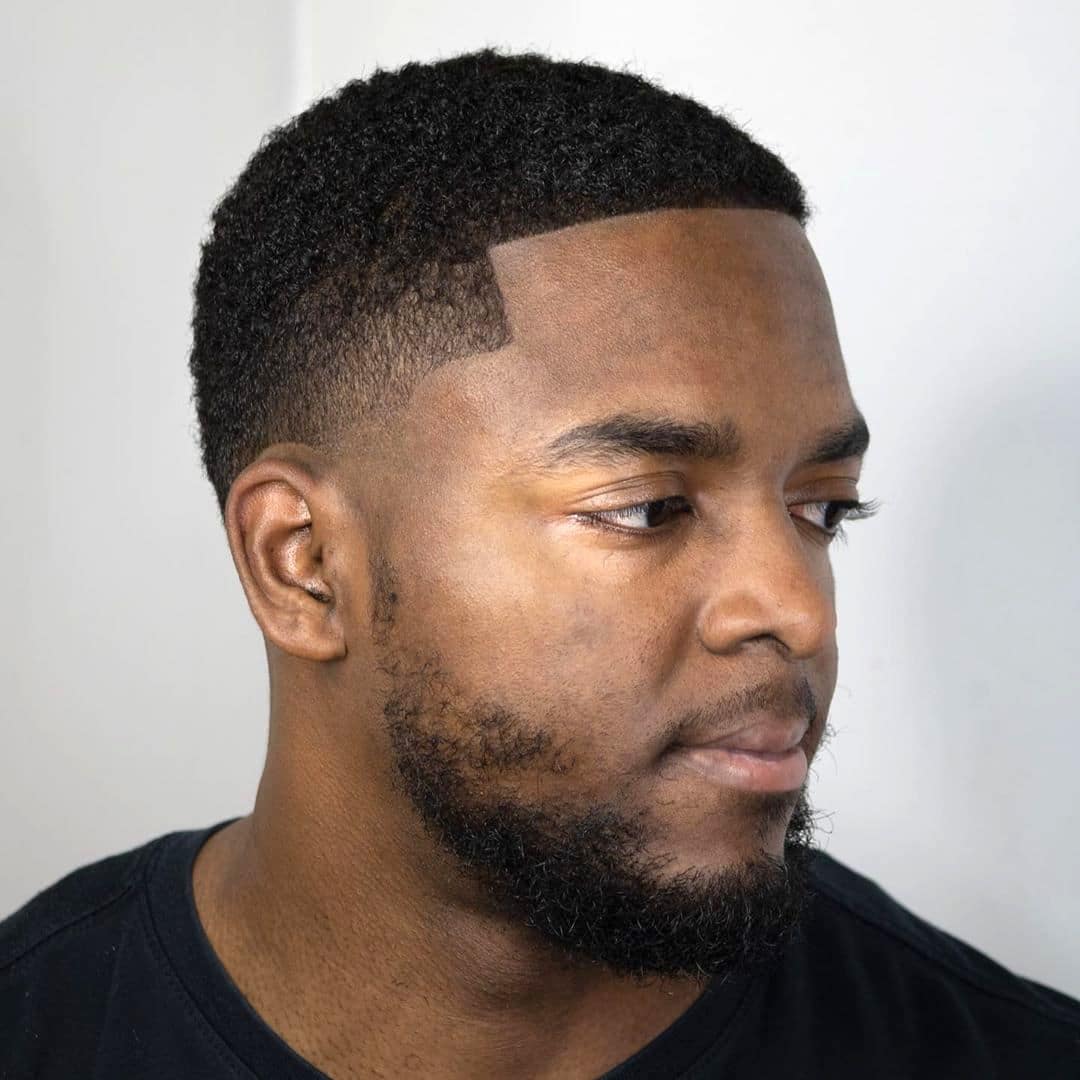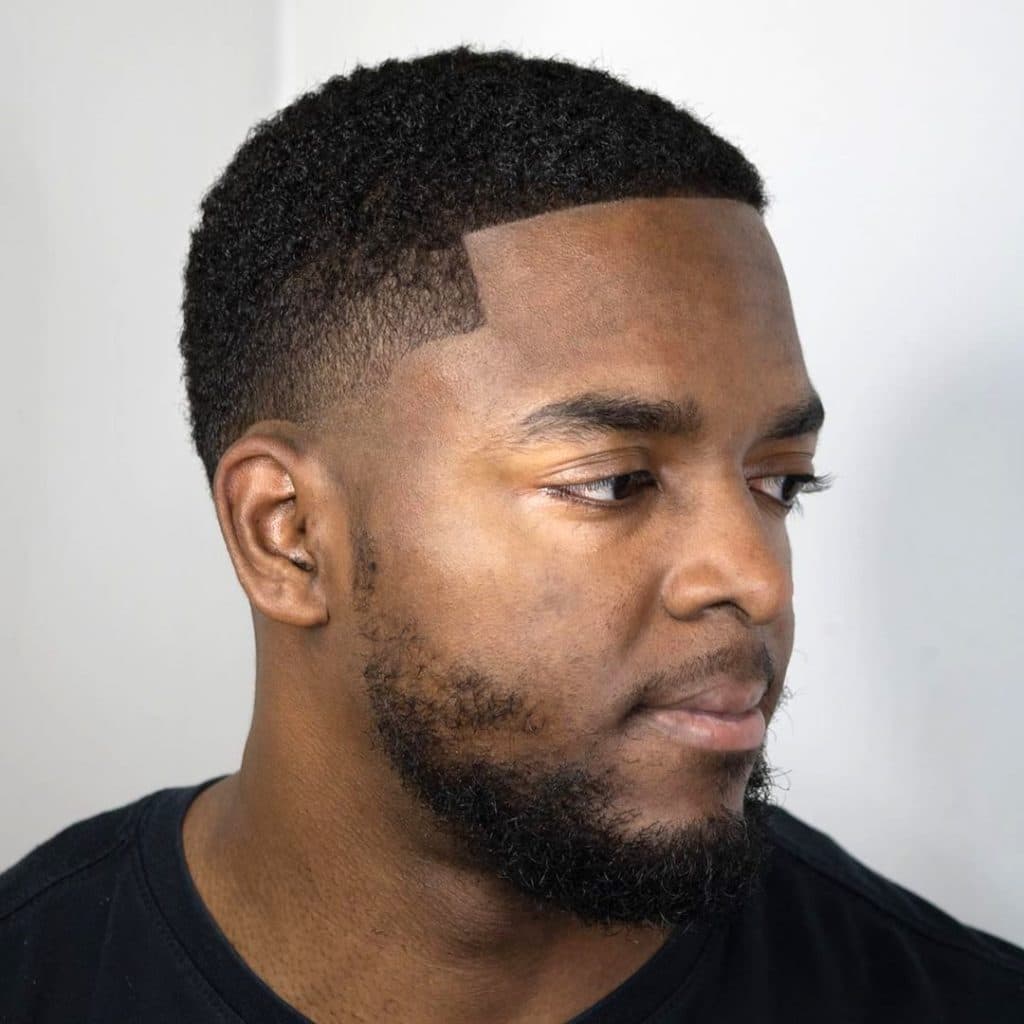 This short cut is just long enough to show some kinky curly texture.
24. Line Up + Beard Shape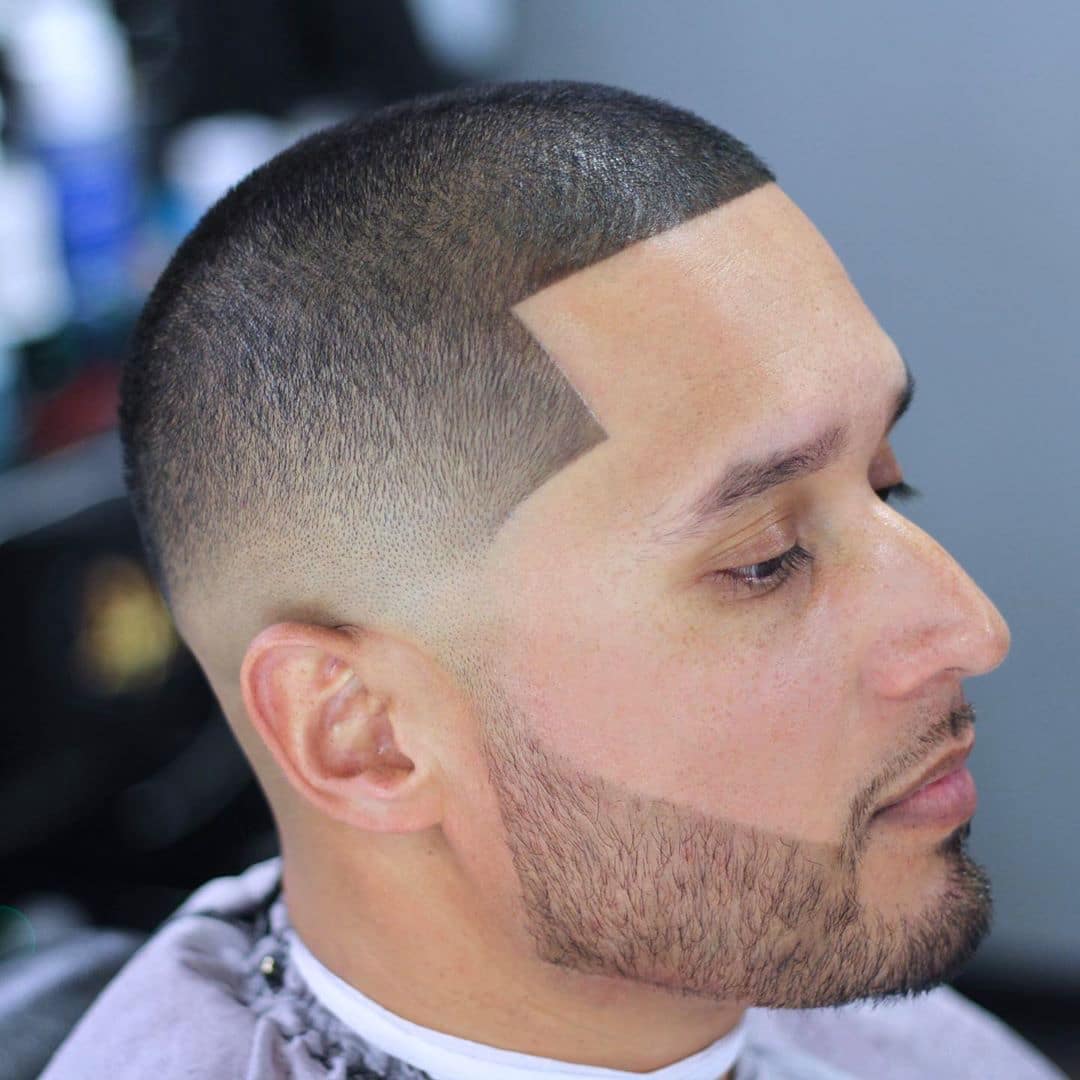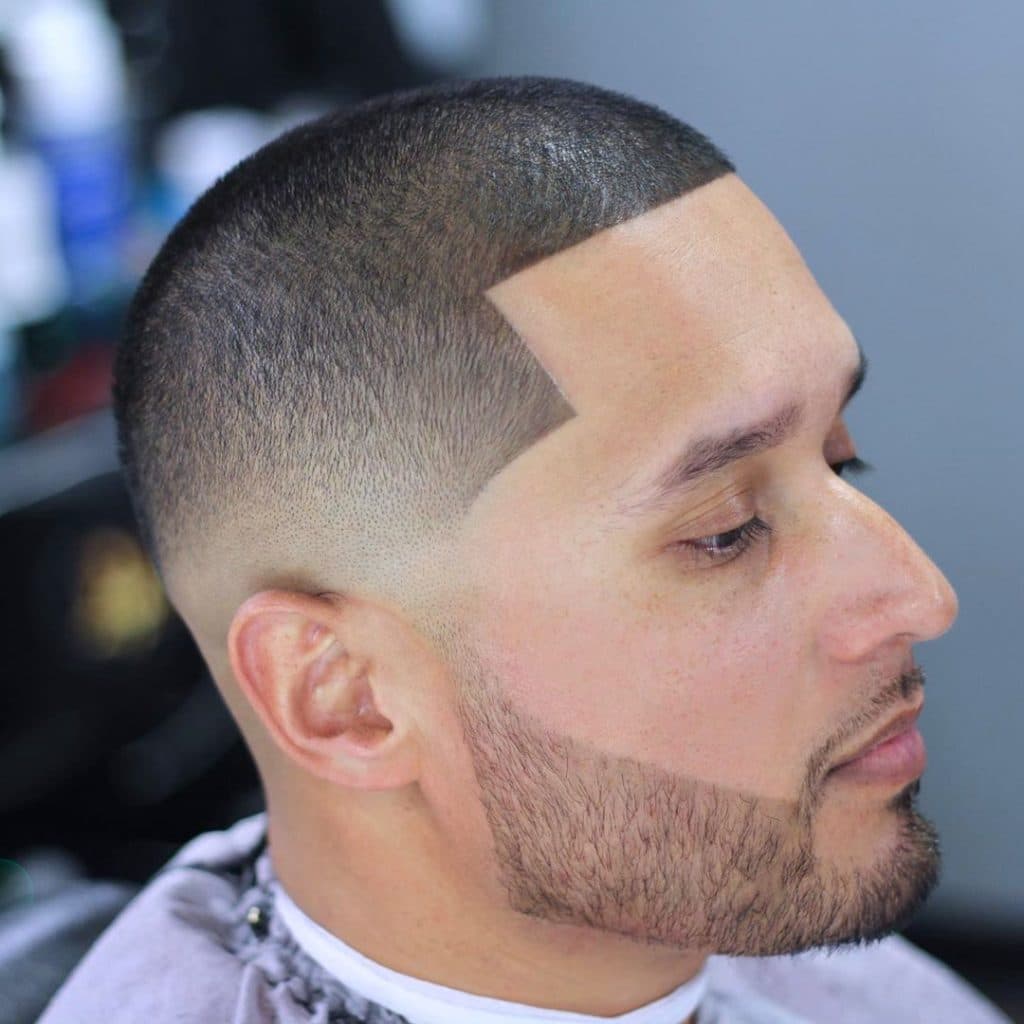 The balance between buzz and beard make facial hair appear fuller and thick hair on the head lighter.
25. Short Hair + Full Beard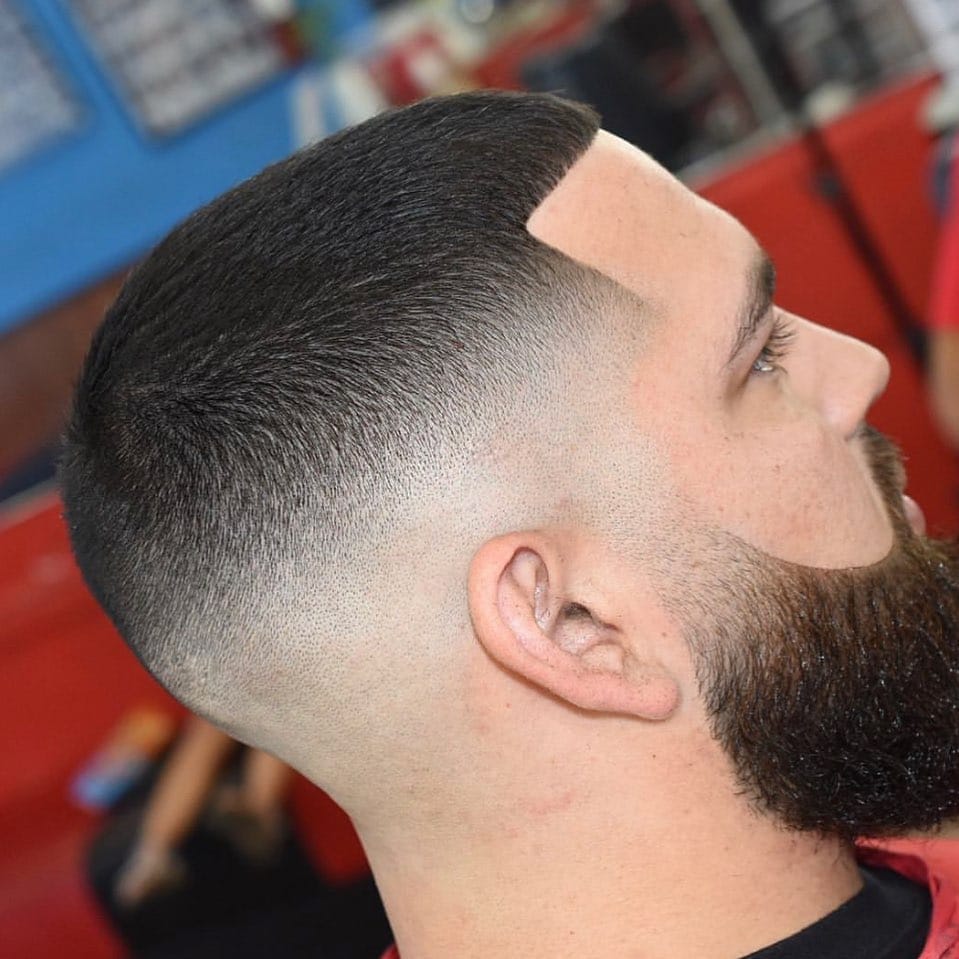 To wear short hair with a long beard, keep both trimmed and neat.