A new year brings new looks. So, what are the best men's hairstyles to get right now? These are our top picks that are super cool and totally on trend right now.
These men's hairstyles include the most popular haircuts, next level looks, and tried-and-true classics that are guaranteed to help you look your best.
It's an exciting time for men's hair. Plenty of barbers and their clients have dialed in on the most flattering and easy to wear haircuts but that's not all of the best hairstyles for men. There are also some popular trends like crops that work for everyone.
If you're a trendsetter, we've got you covered. Barbers keep creating bold new hairstyles for guys. One of the new hairstyles for men is the line haircut. These cool cuts cut a line somewhere on to head to work with your haircut. Those lines also can extend into the beard or brow. Let's start with those.
Line Haircuts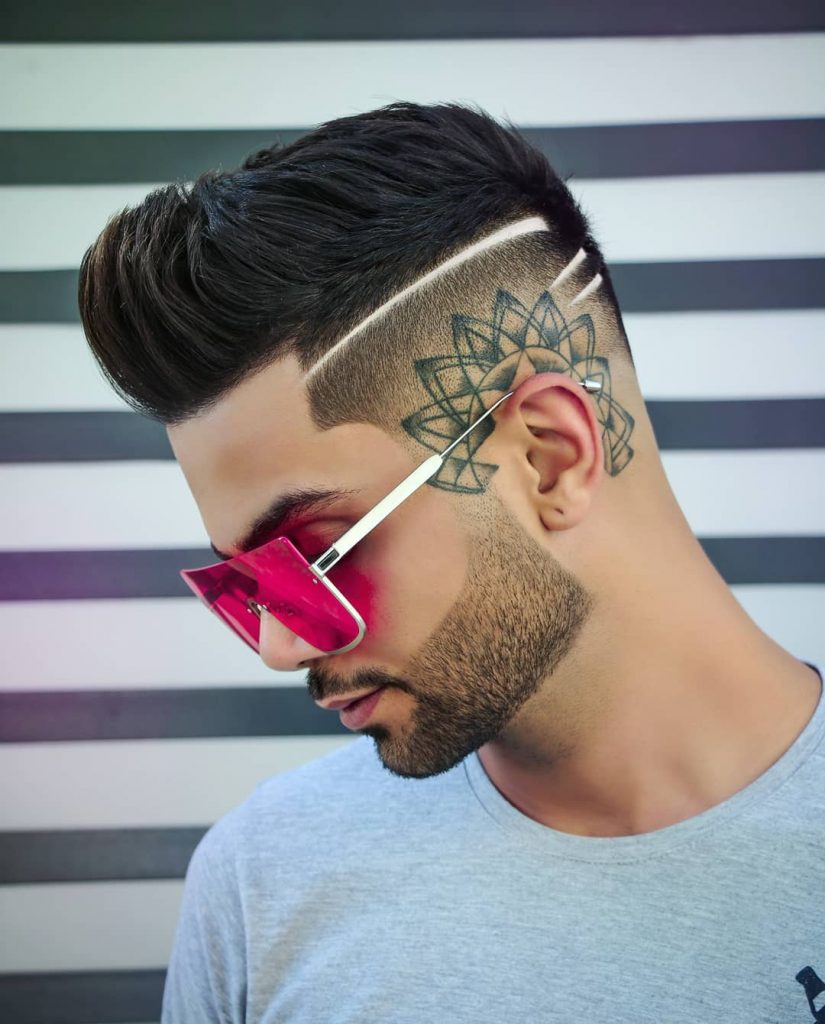 Hair designs with lines are a massive trend right now and will continue to be into the new year. This hot look combines a cool quiff for thick hair with a trio of line cut into a high fade.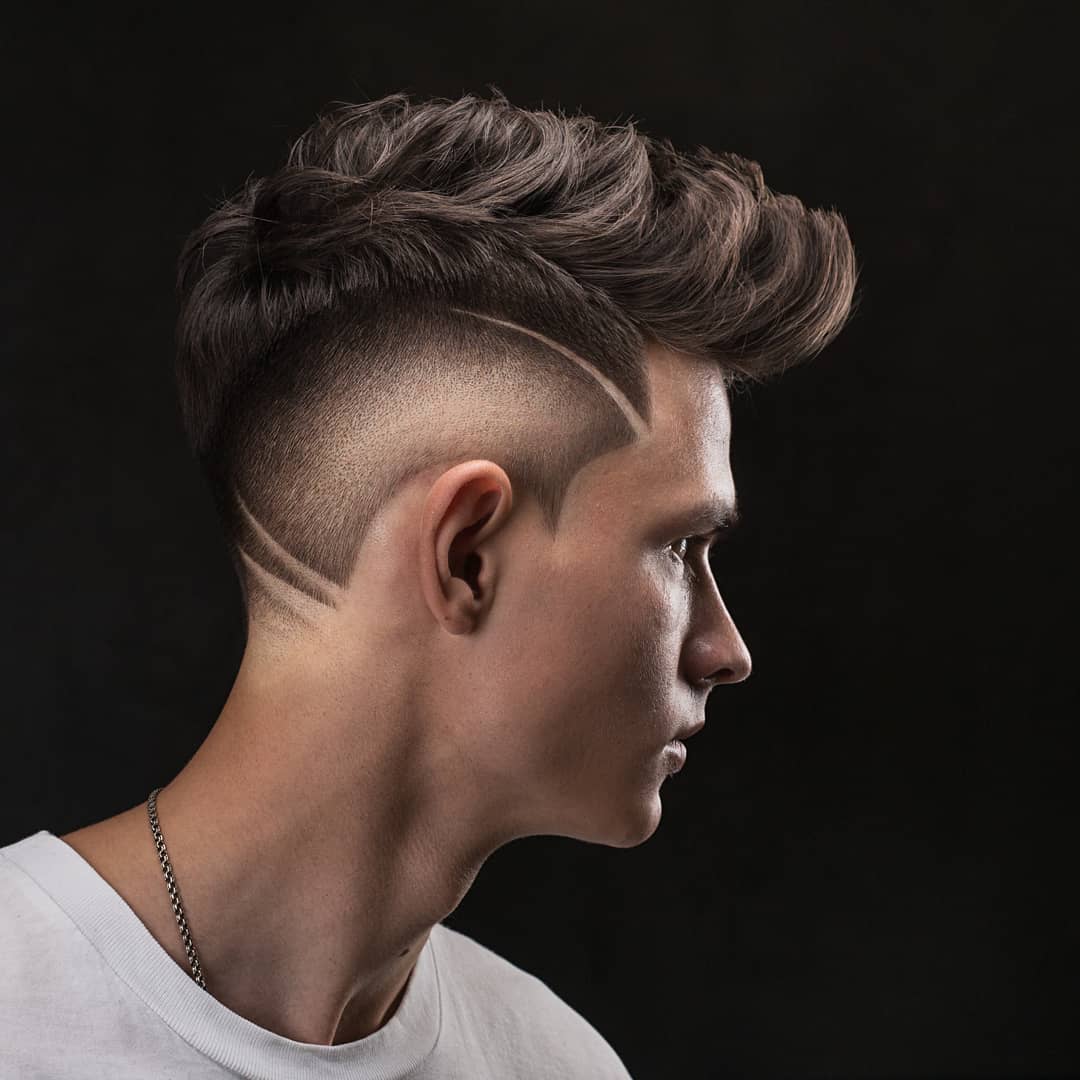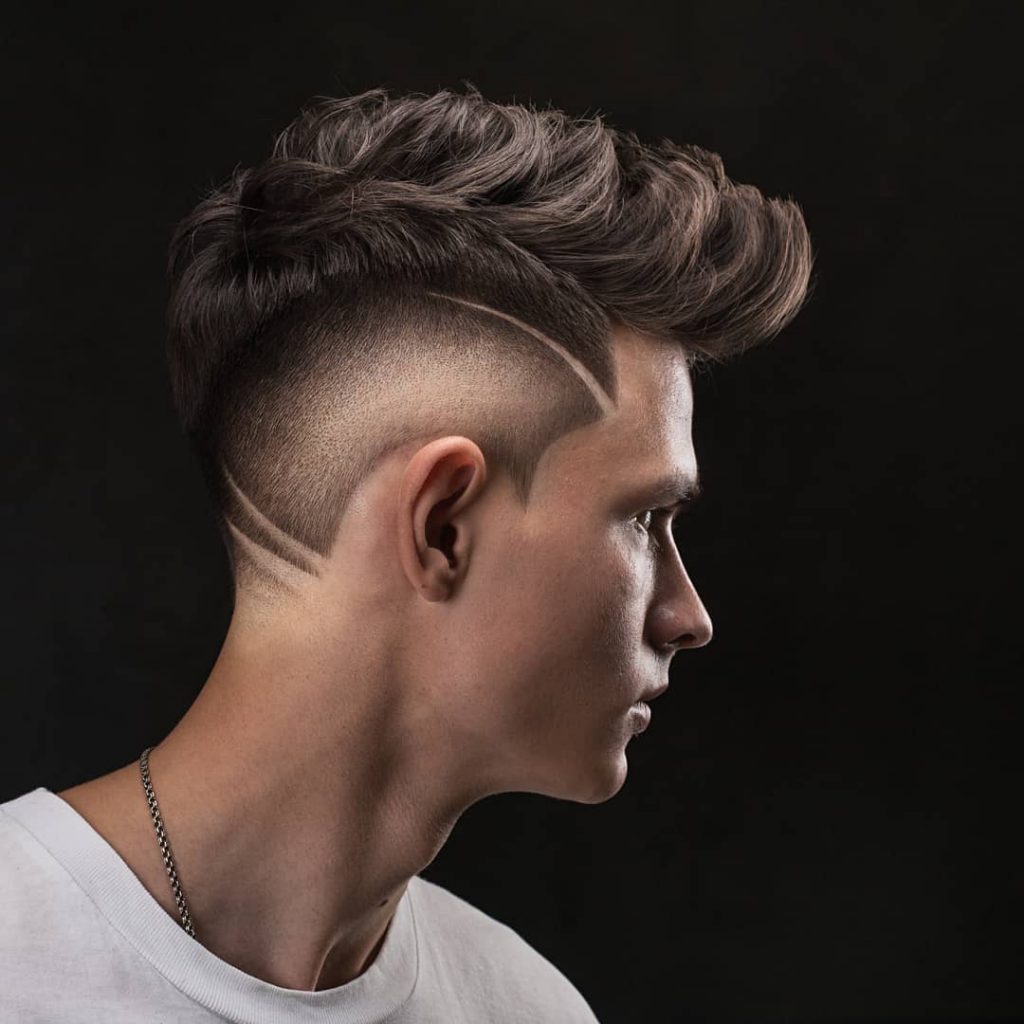 Shaved line designs are popular because they can be customized for any haircut. These arcs around a burst fade echo the shape of the textured quiff on top.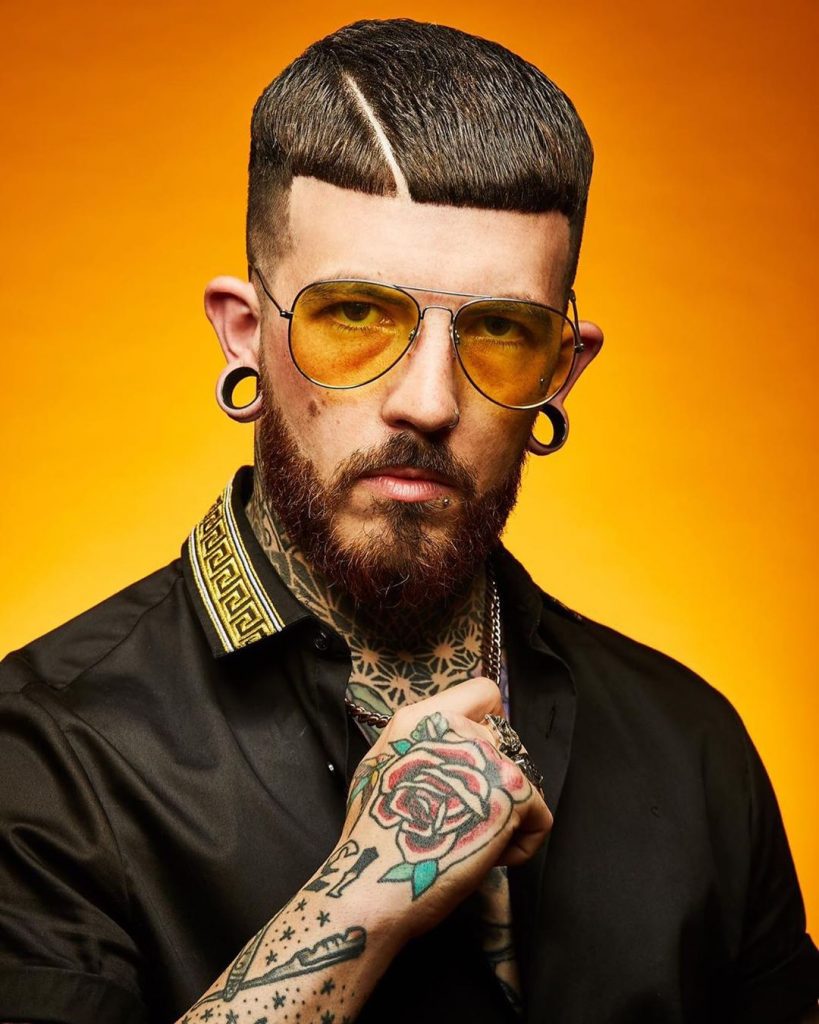 Another version of the line haircut is the hard part. This diagonal razor part adds an unexpected twist to this line up haircut.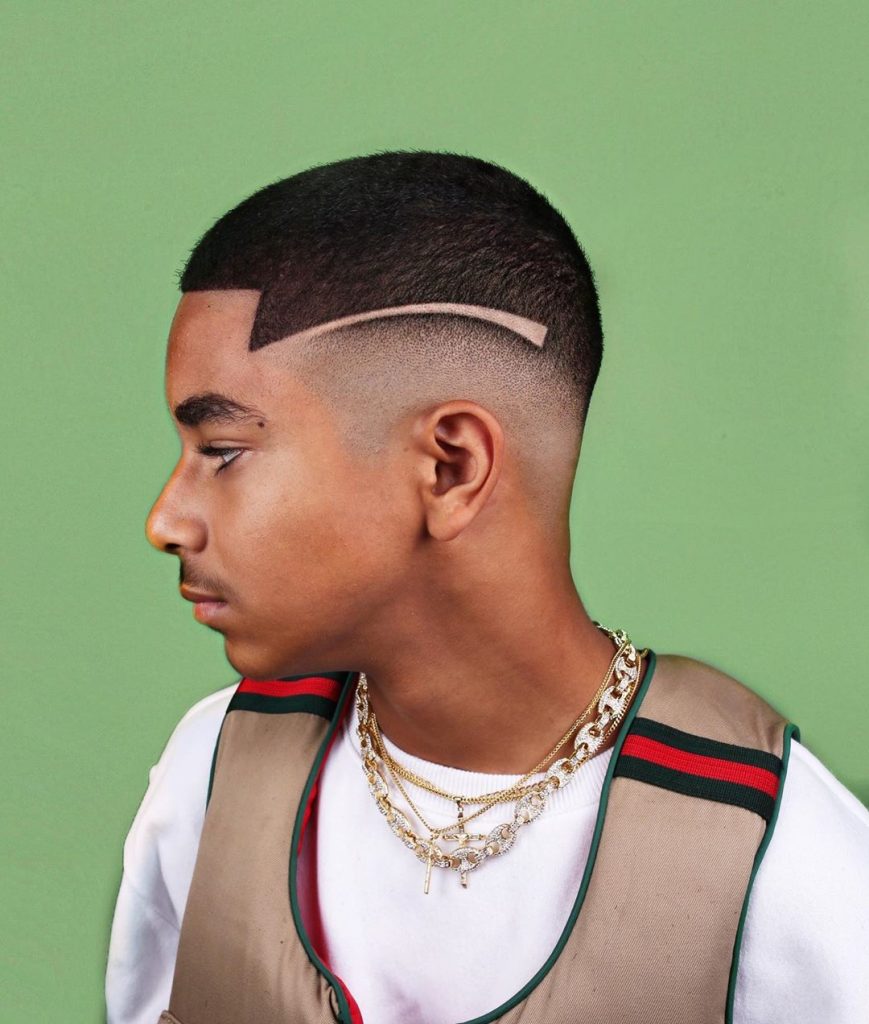 A shaved line can unexpectedly slash across a haircut or work seamlessly with your look, like this expertly executed arc over a drop fade.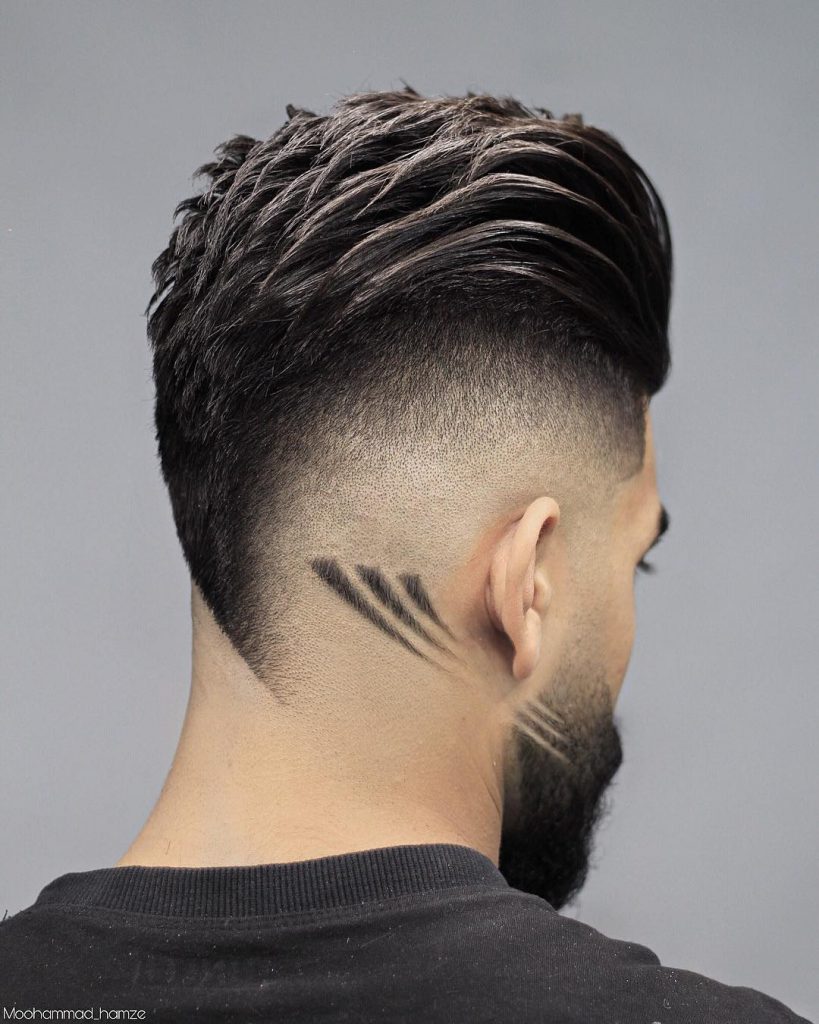 This is some next level barbering. A V-cut neckline is echoed in a trio of lines that flow into the beard.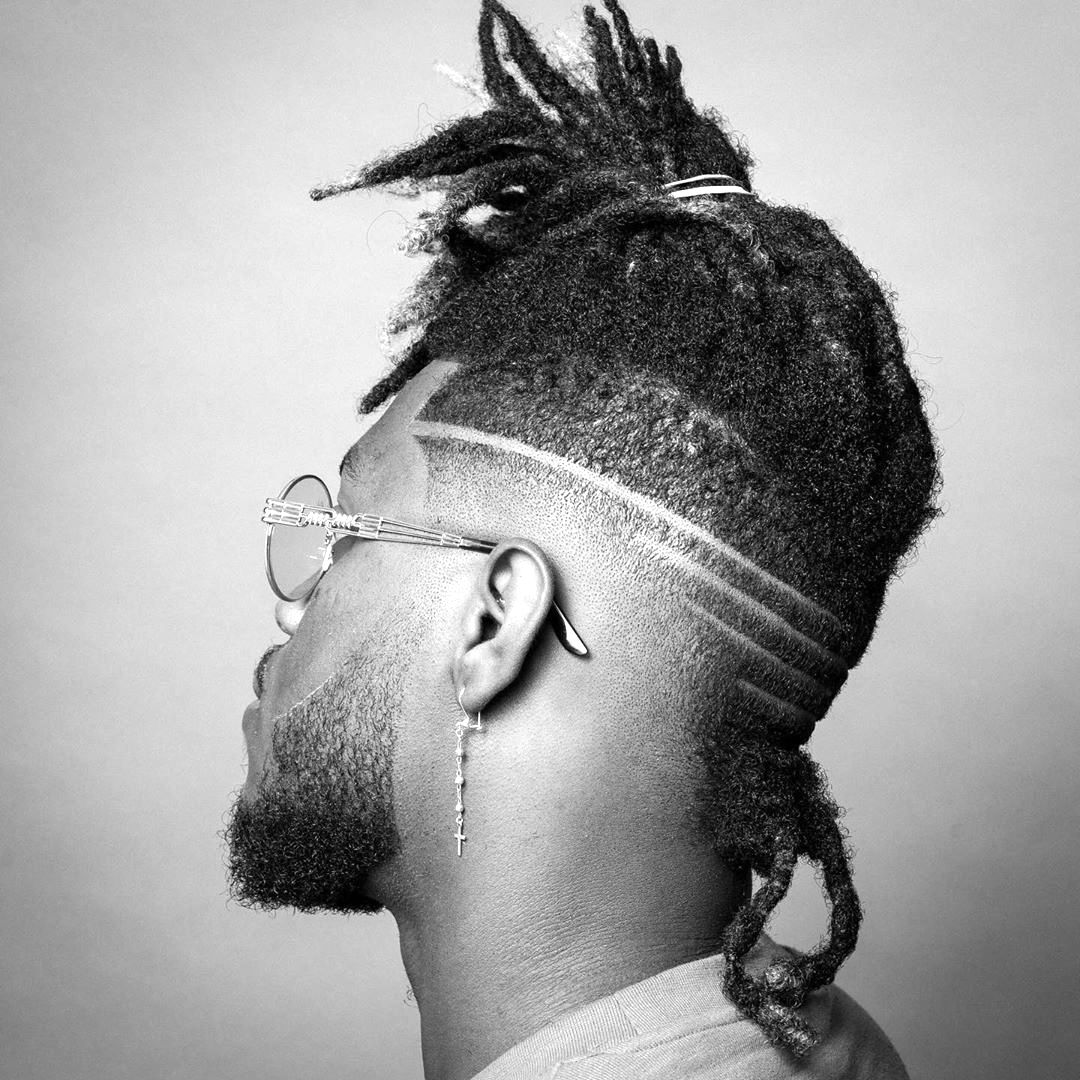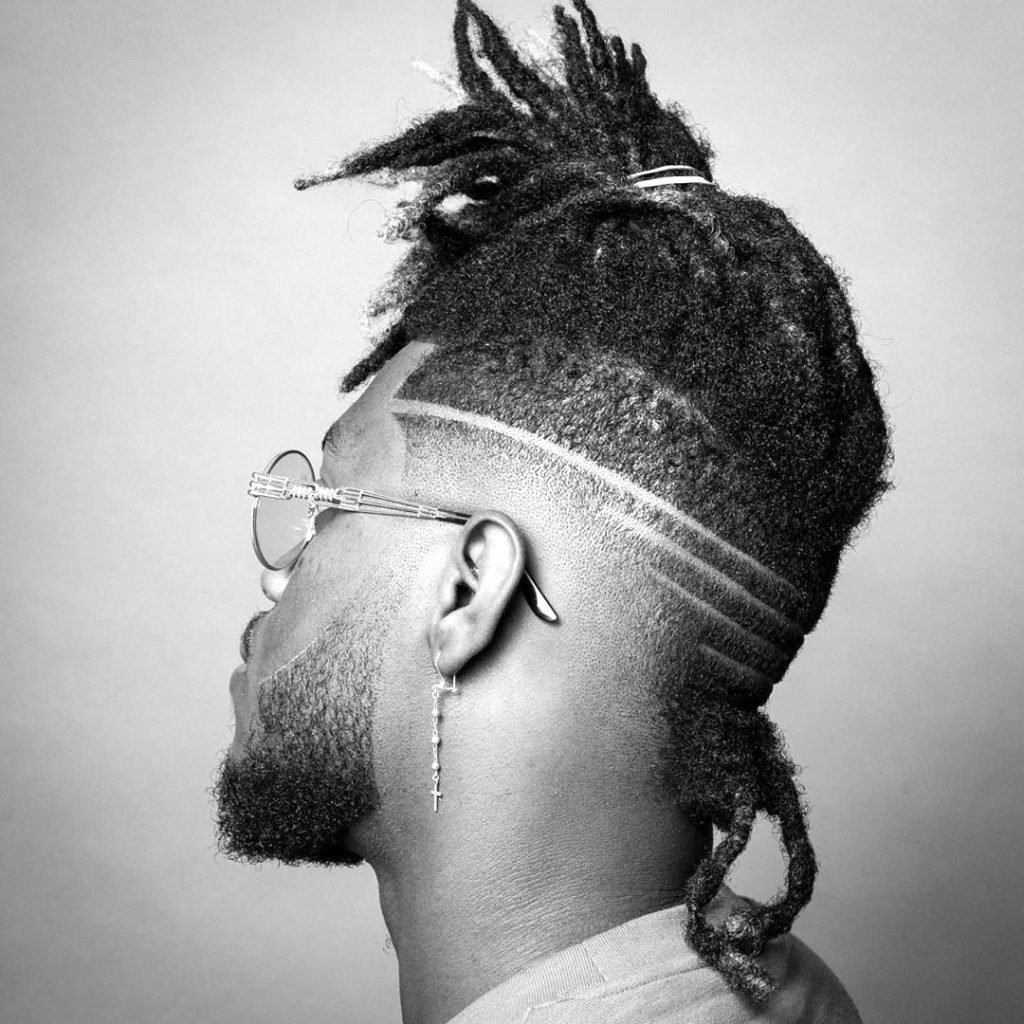 An exercise in lines, this cool dreadlock fade contrasts sharp horizontal stripes with flowing vertical locs.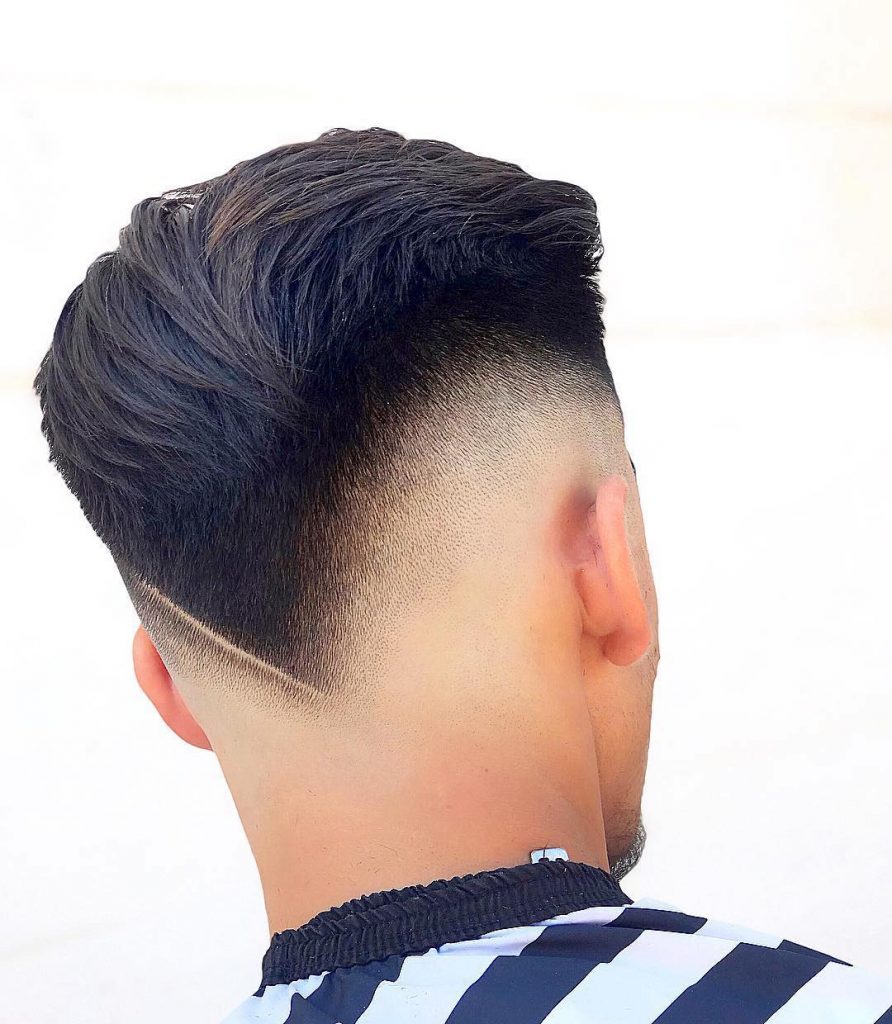 The V-shaped neckline is a hot look that is enhanced by reinforcement from a shaved line.
New Hairstyles for Men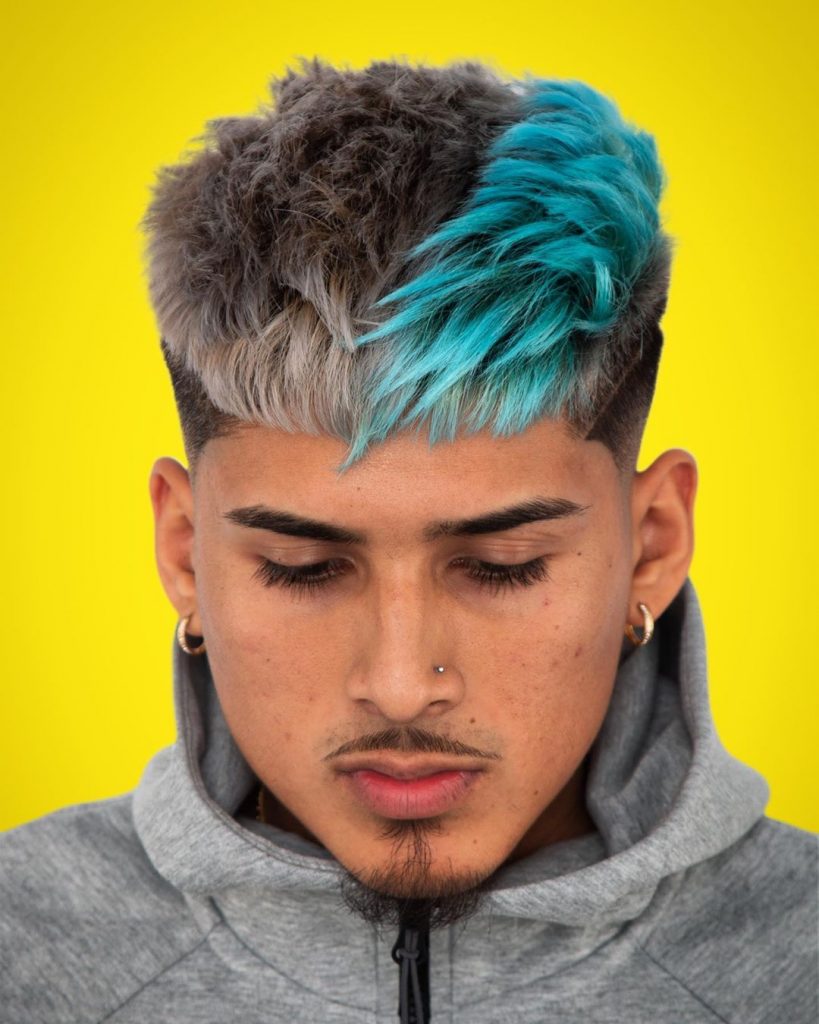 These looks are fresh, bold and out of the ordinary. This trendy crop is taken up a notch with contrasting color on top and angular fringe.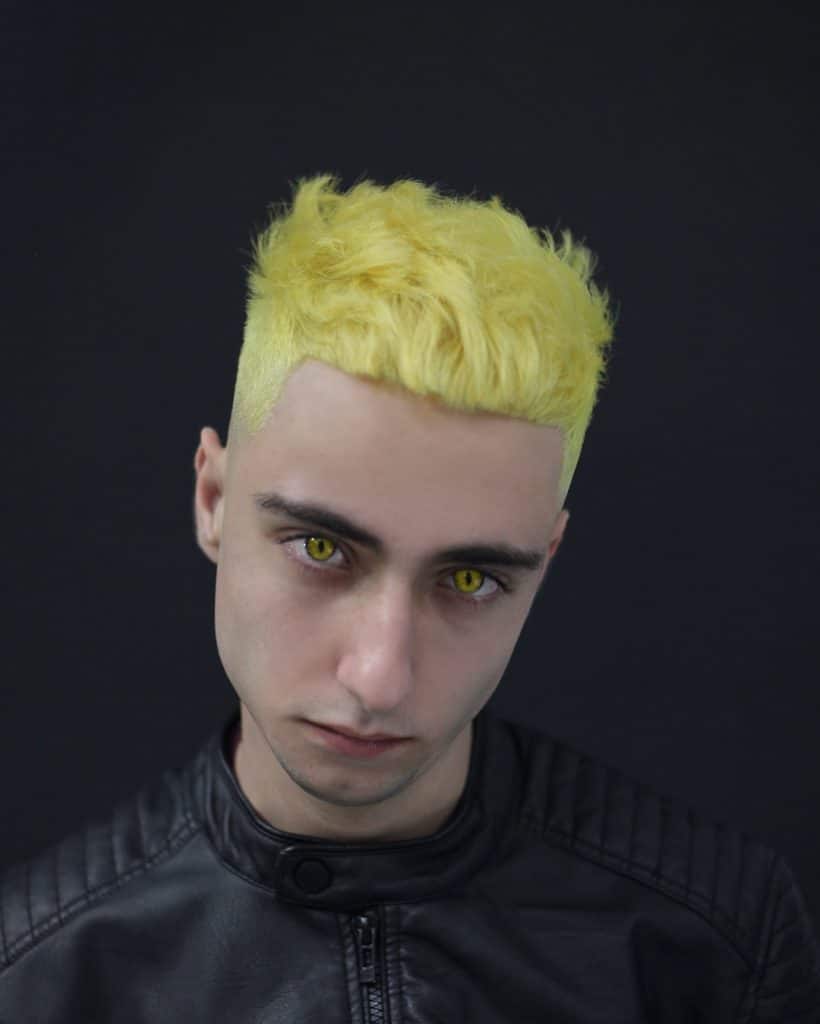 Here's another textured crop that grabs attention with a bold yellow color and defined blunt fringe.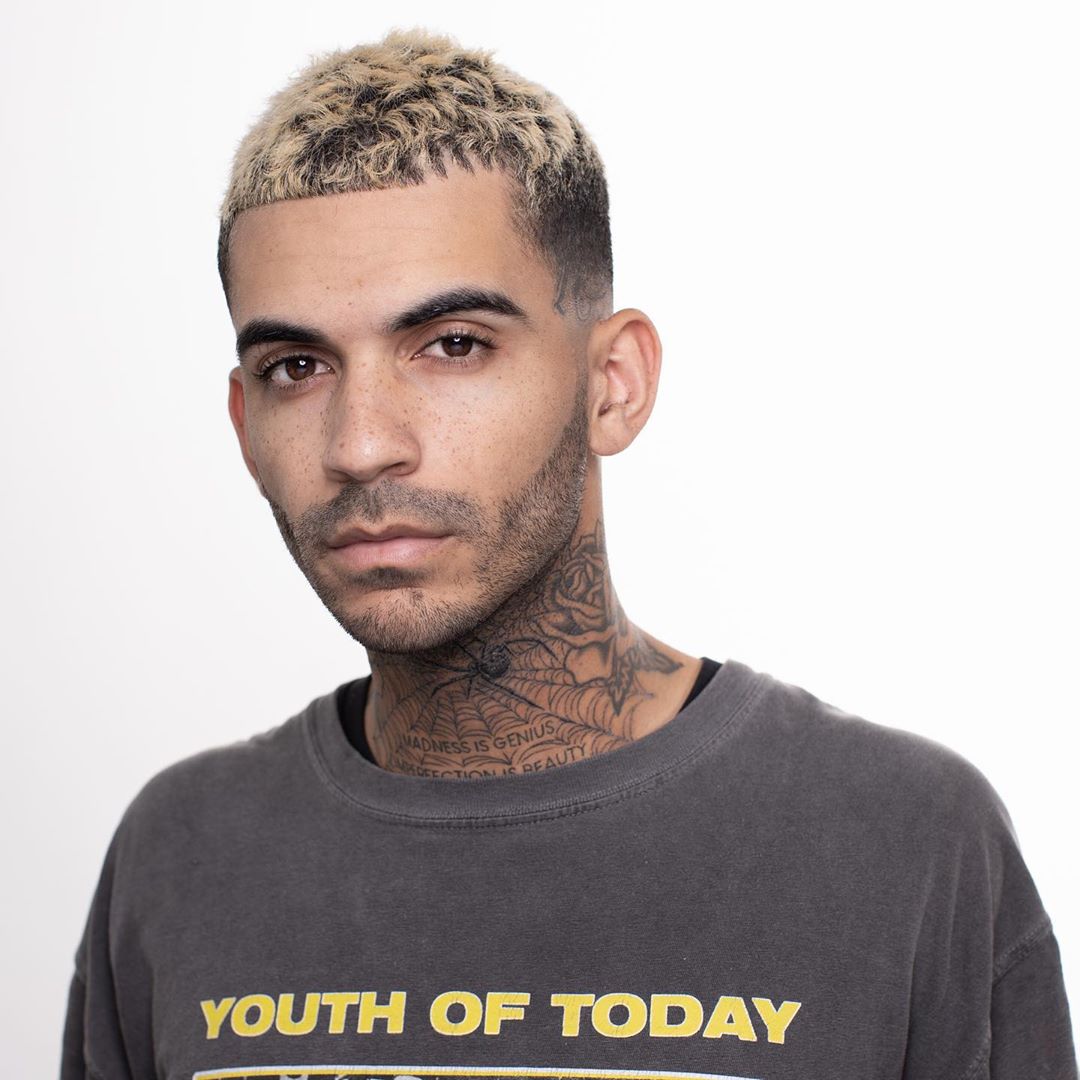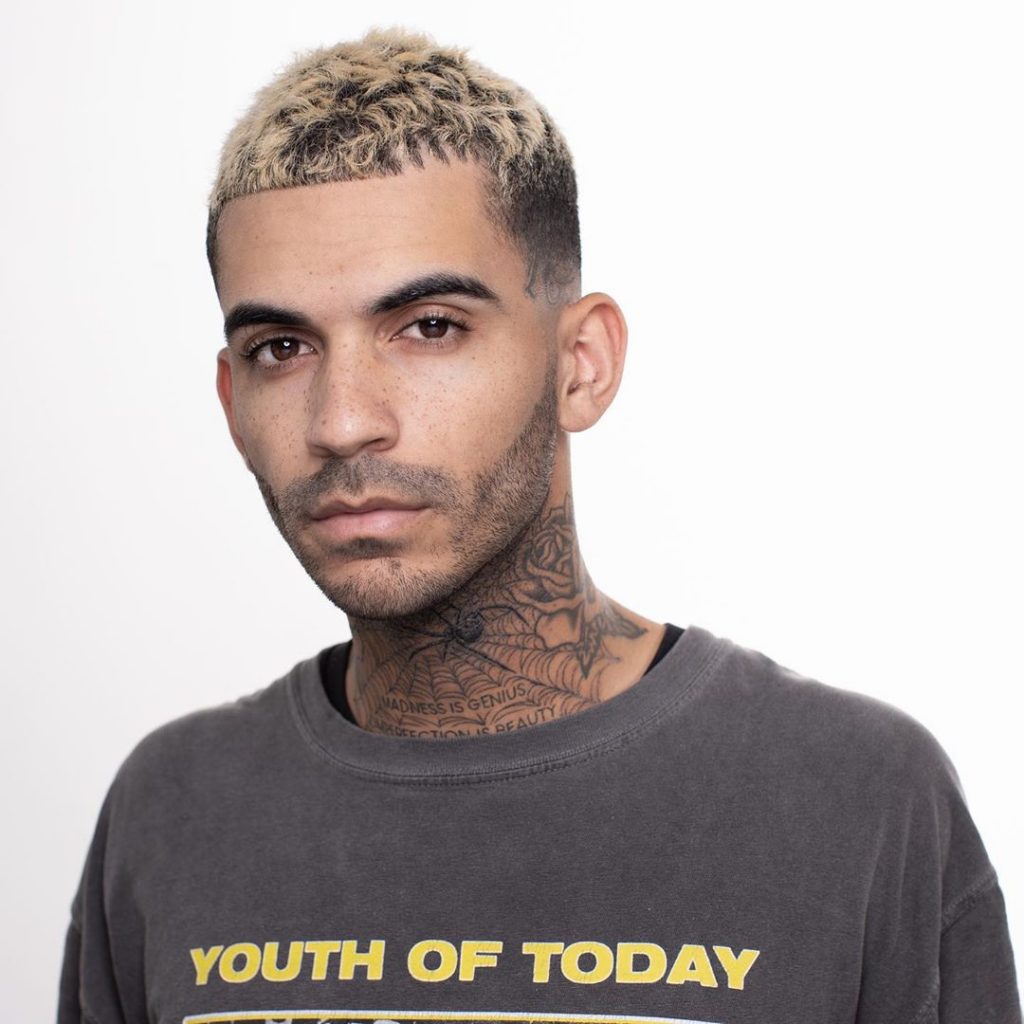 This buzz fade with a line up is one of the most popular haircuts for men. Jagged teeth cut into the forehead line set this cut apart from the rest.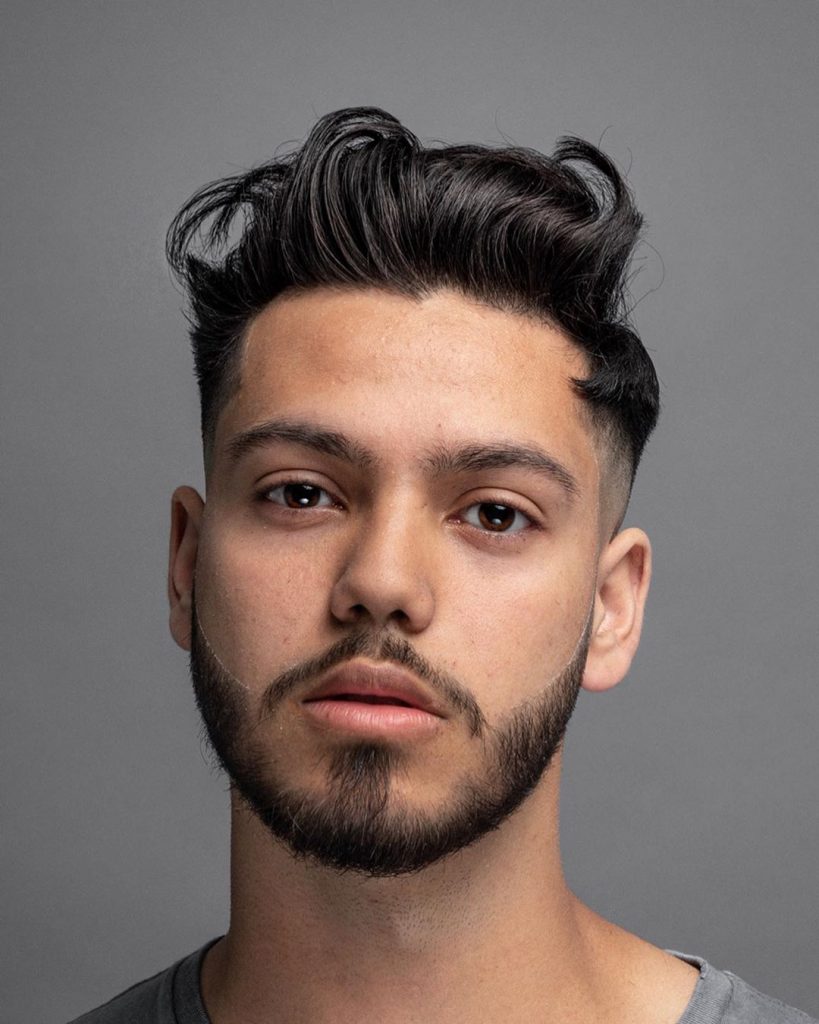 This hot hairstyle combines two hot trends in a fresh way. Medium length hair is worn with interesting texture for an effortlessly cool look.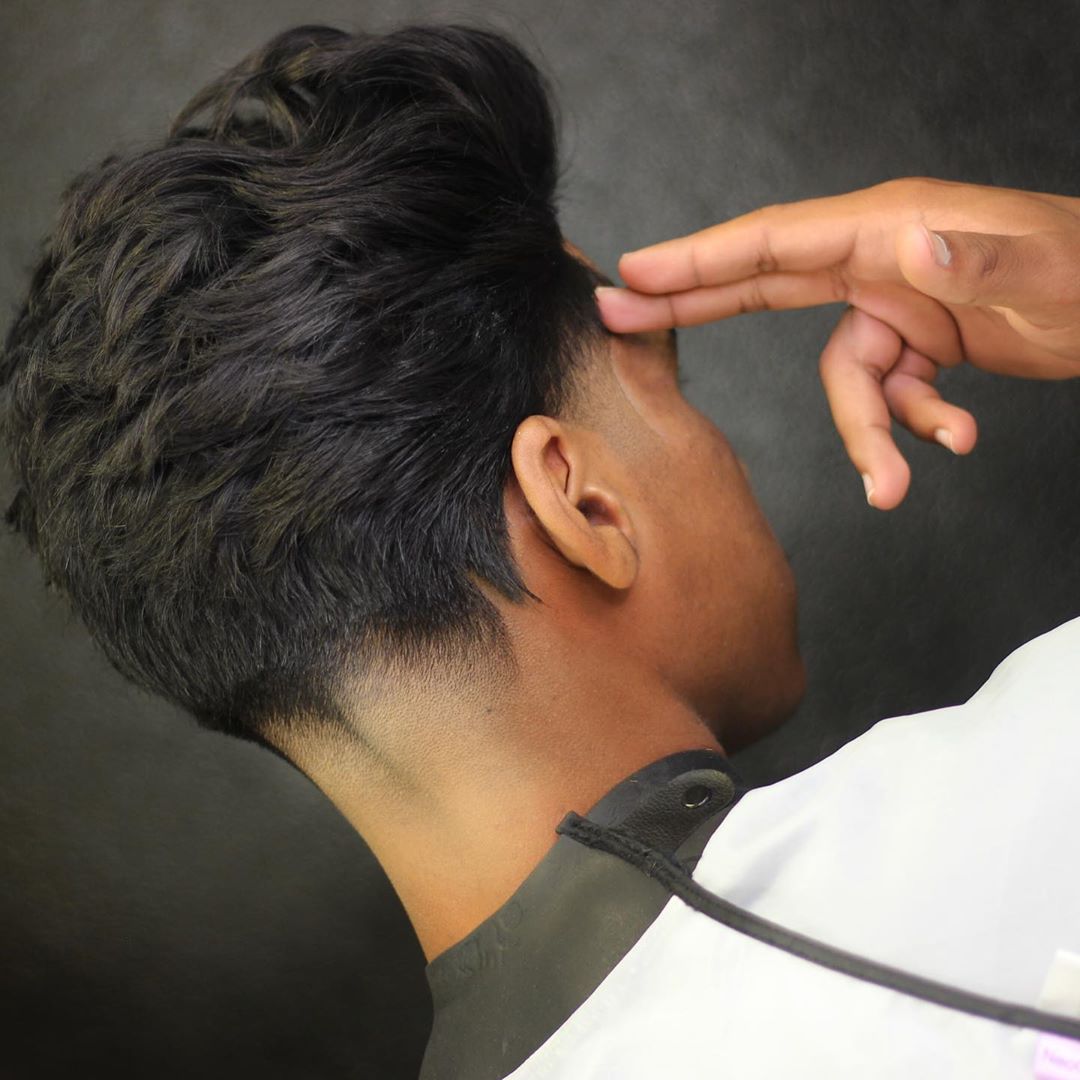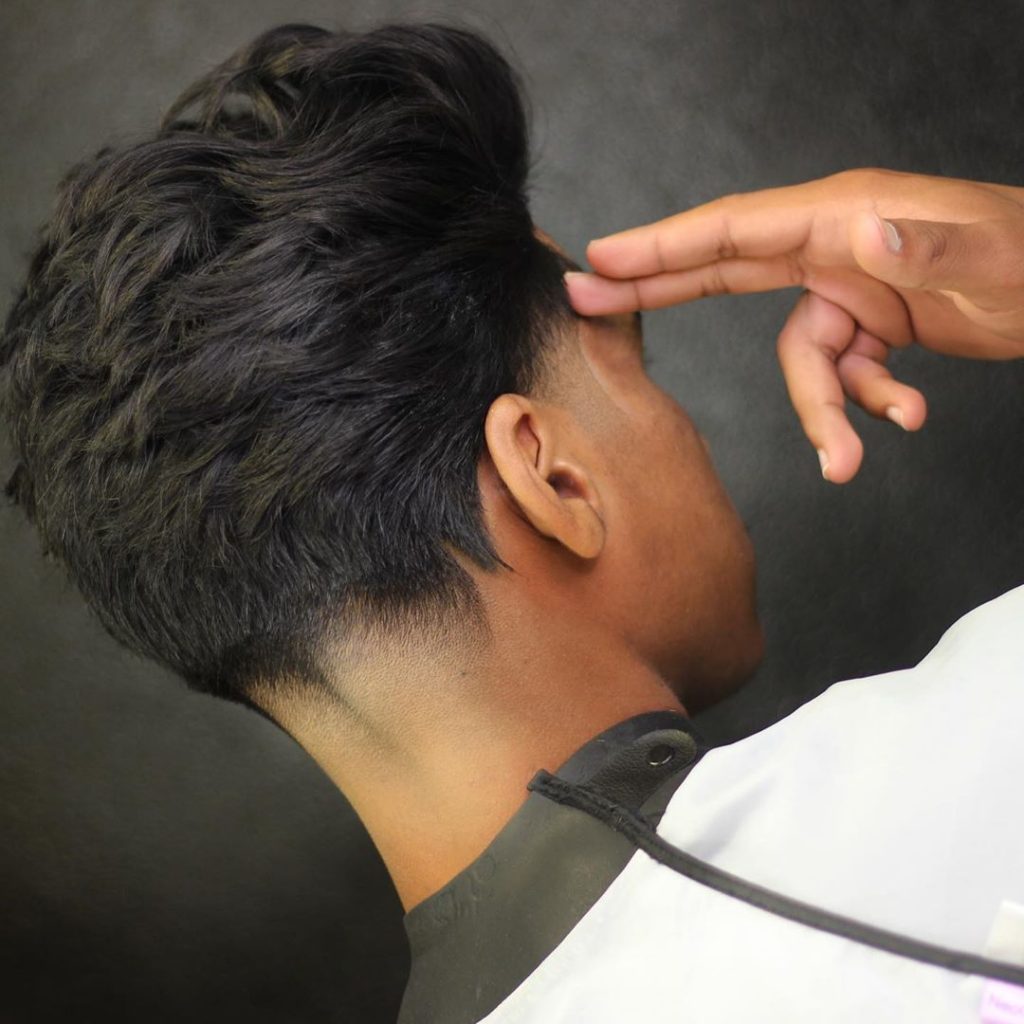 The final frontier of men's hair is being explored right now. That is the neckline. The choices used to be blocked, rounded, or tapered. Now neckline hair designs are playing with never seen before shapes like this jagged nape shape that works with the contours of this gentleman's hairline.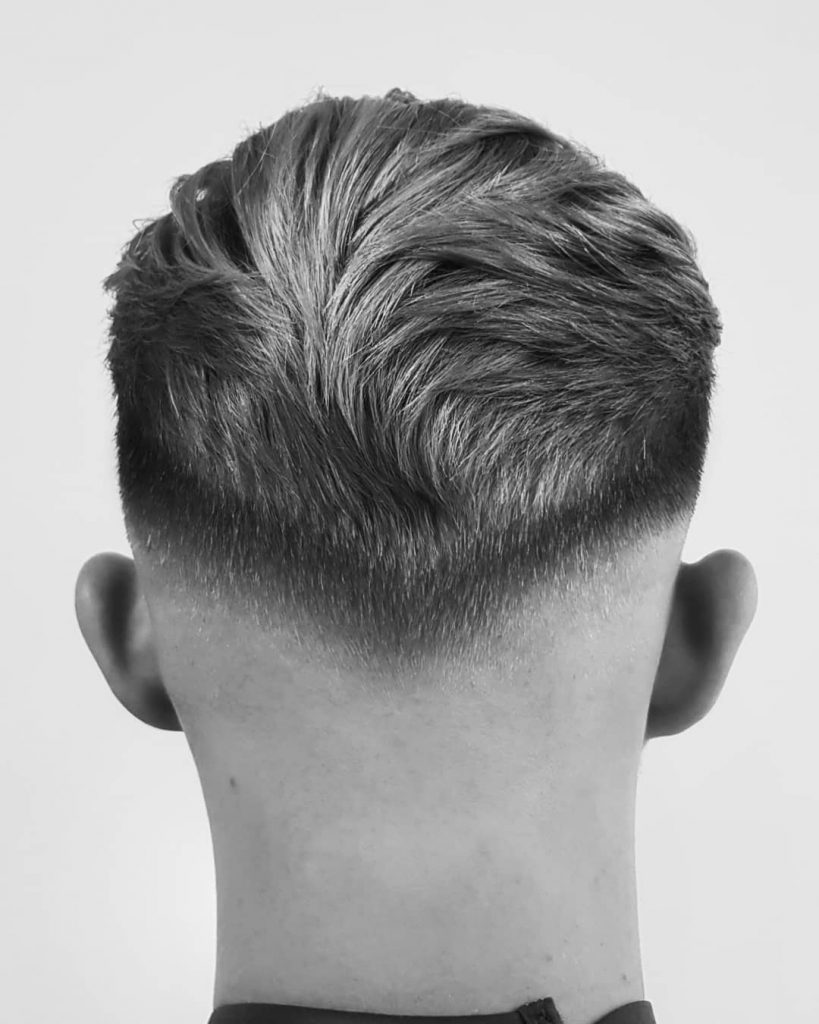 Necklines don't have to be natural. This V-shape contrasts the rounded slick back hairstyle.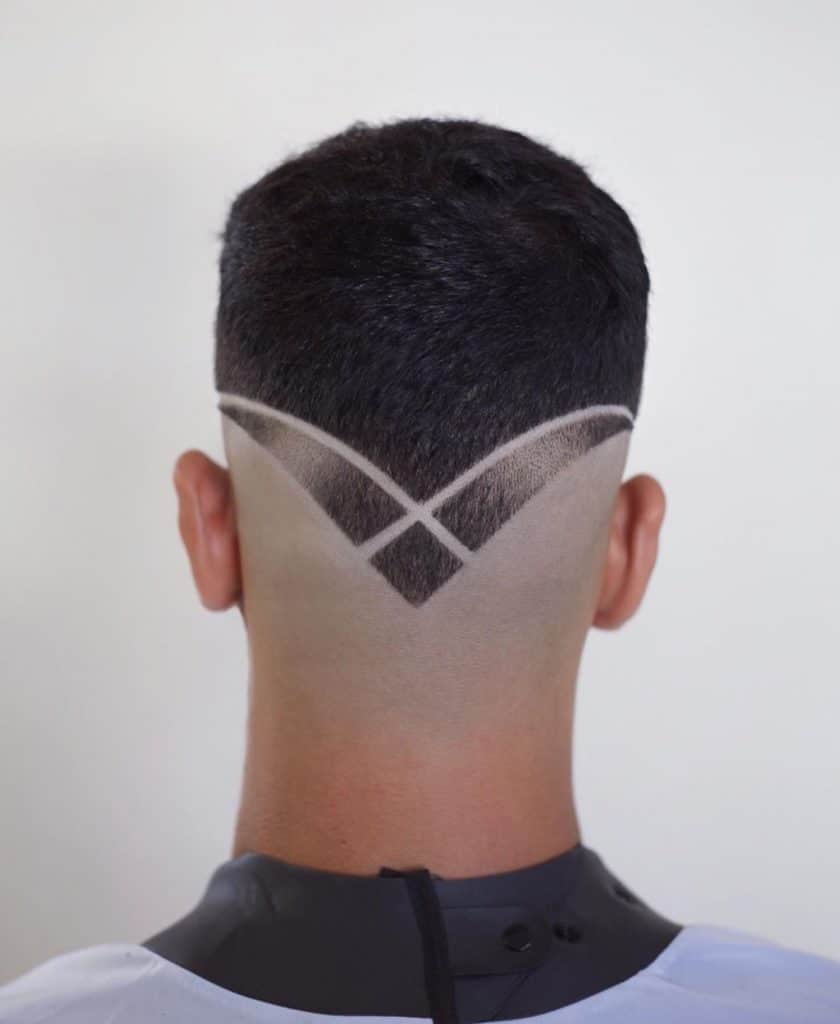 There are many more V-necks in hair than t-shirts. A pair of lines and fades creates a dramatic finish to any haircut.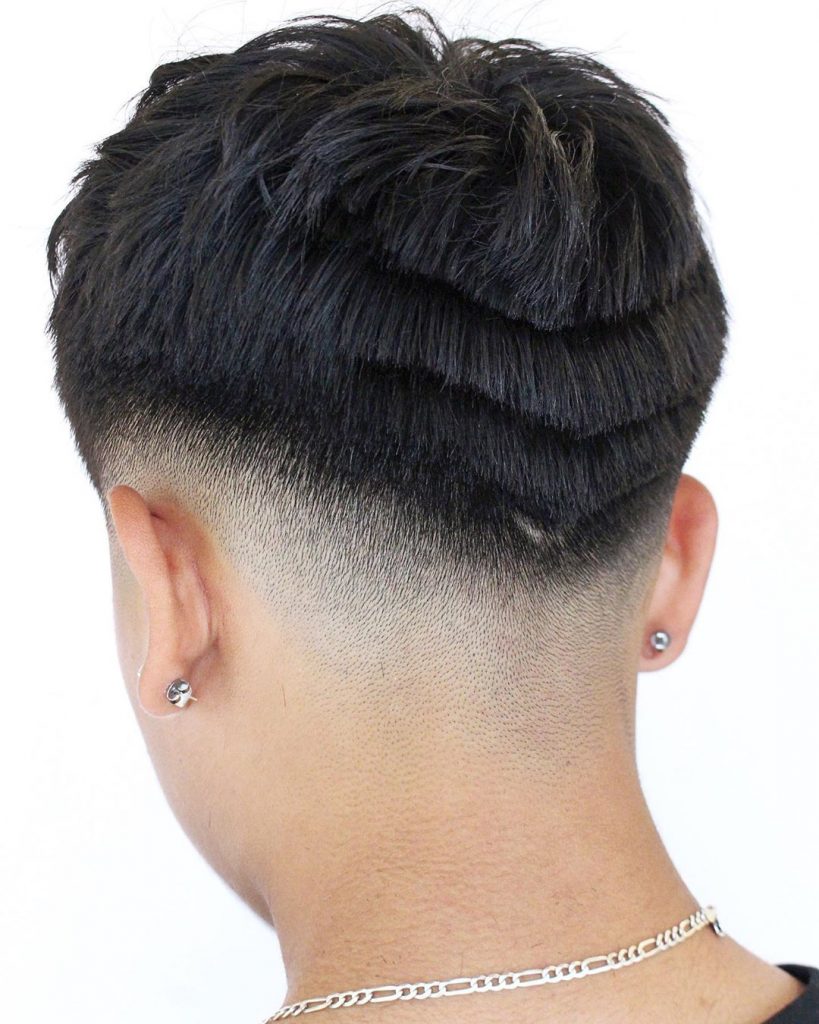 Not everyone has thick enough hair to cut this triple-V but go for it if you can.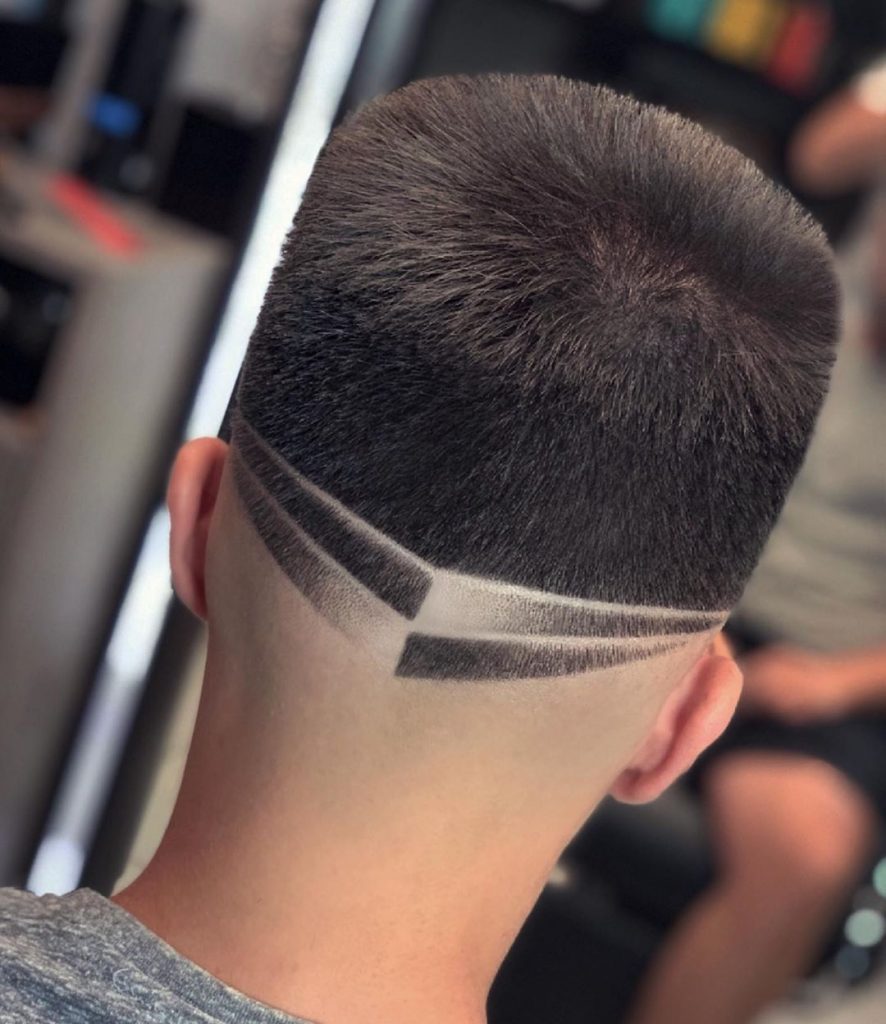 Another way to rock the double V.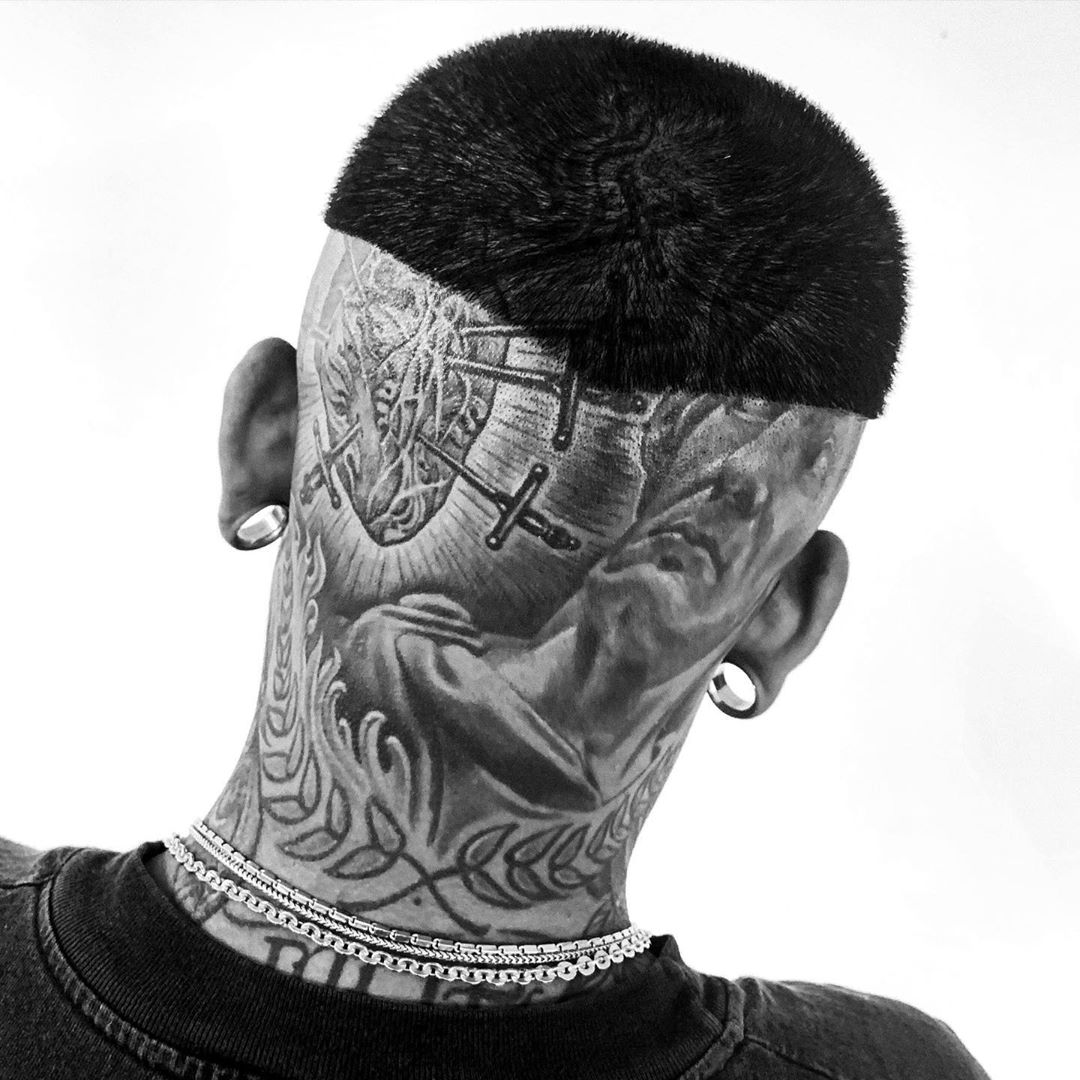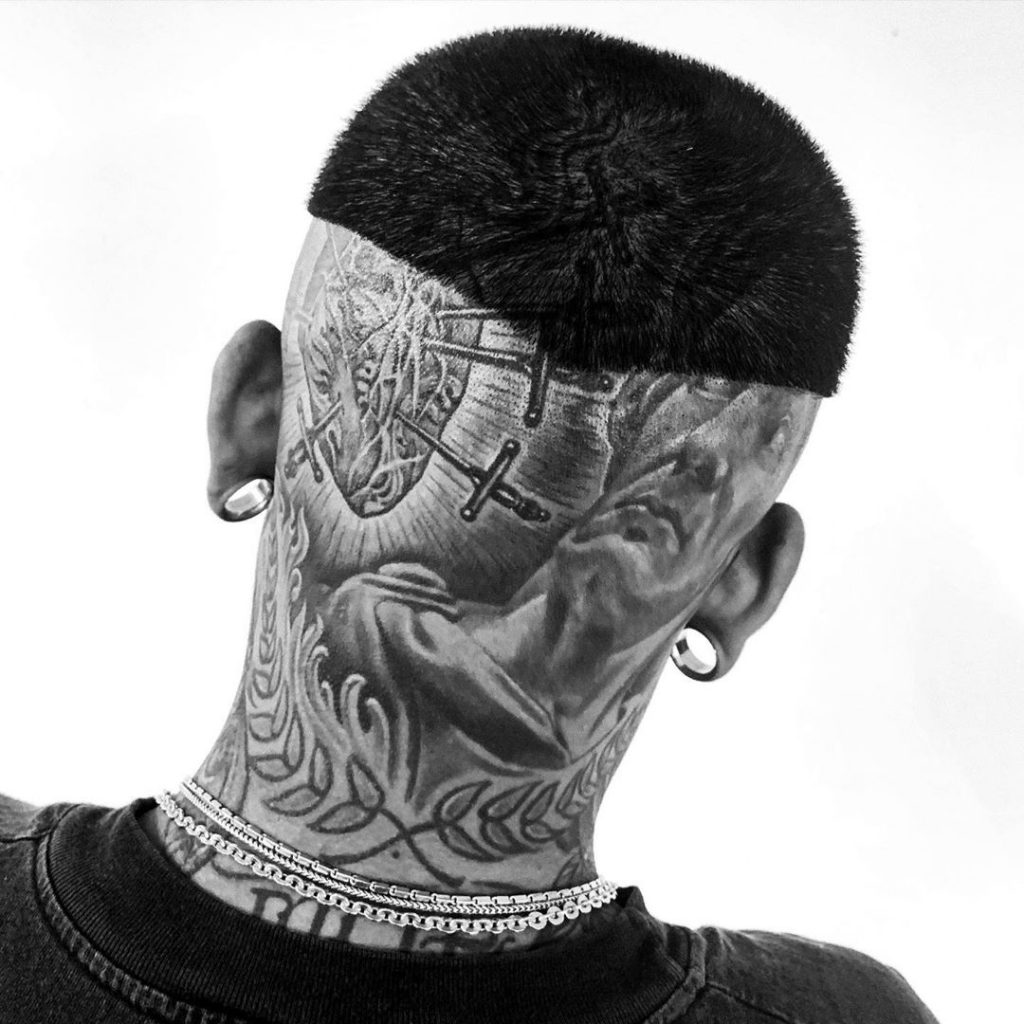 Go your own way this anti-fade haircut that cuts a defined line instead that trendy blur.
Trendy Hairstyles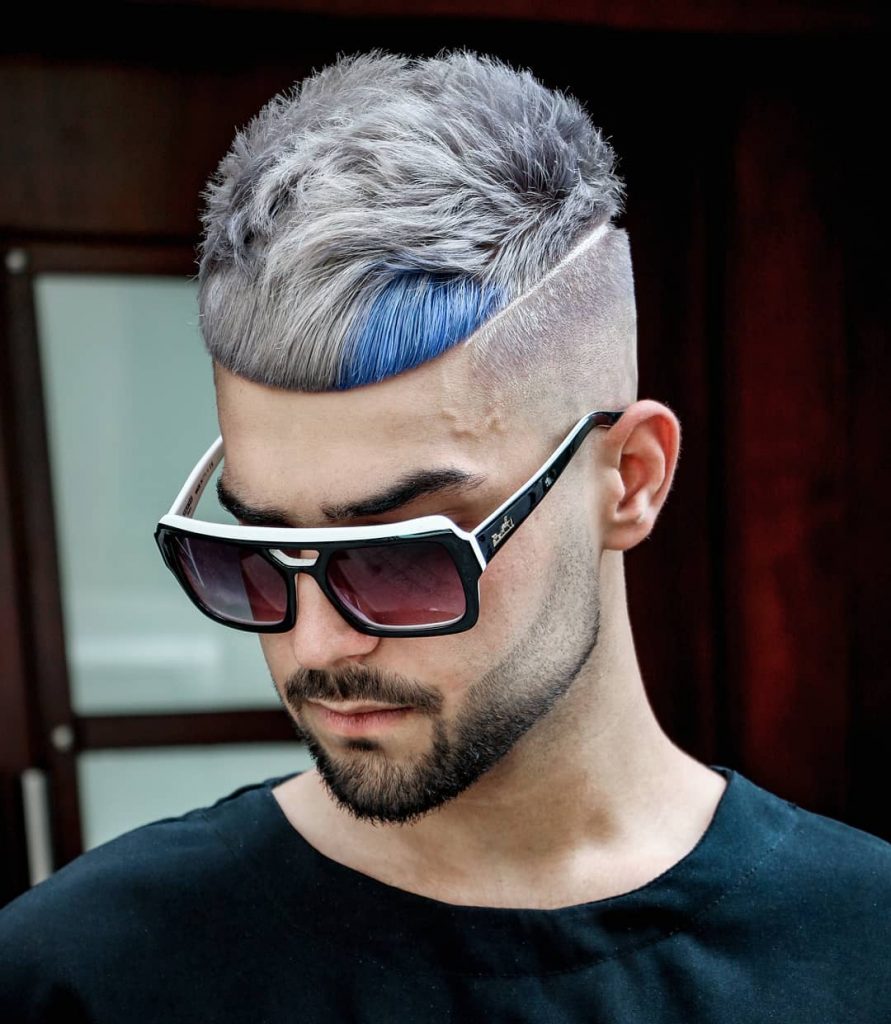 These textured crops have been popular in Europe for the last few years and their popularity has spread around the world. It's a hot look for young men that's also easy to style. Add a beard fade, if you can grow one.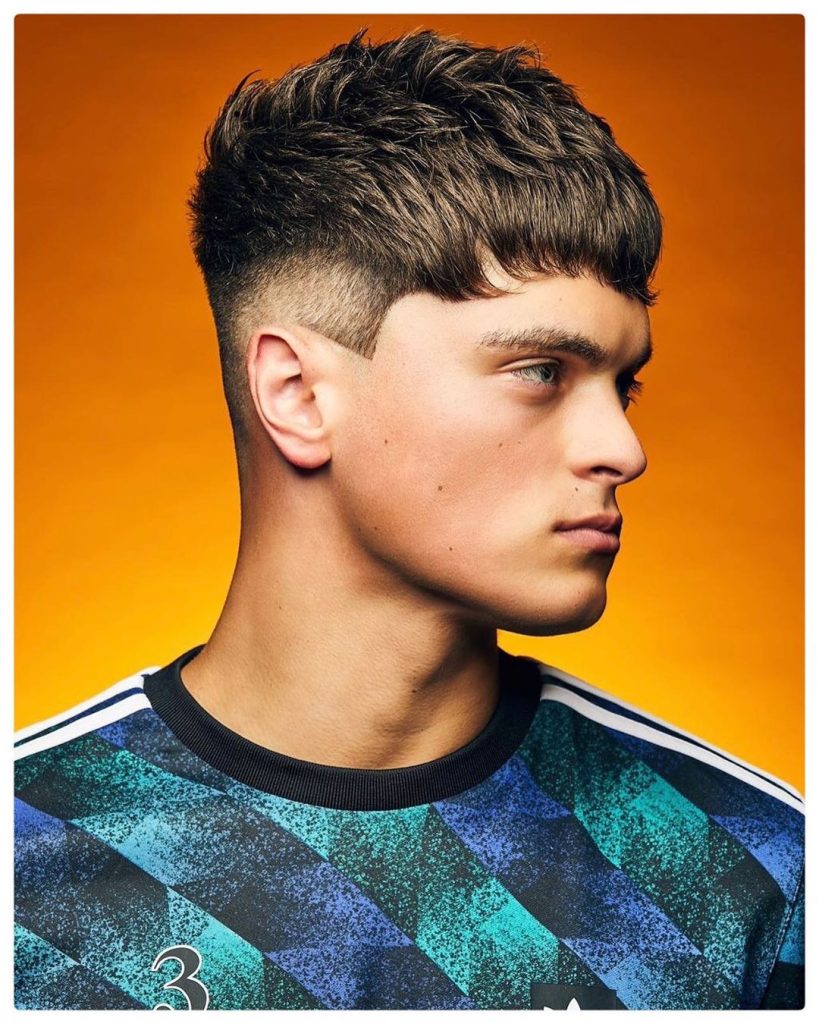 Here's a different take on the textured crop with a burst fade behind the ear. A temp fade would also look great.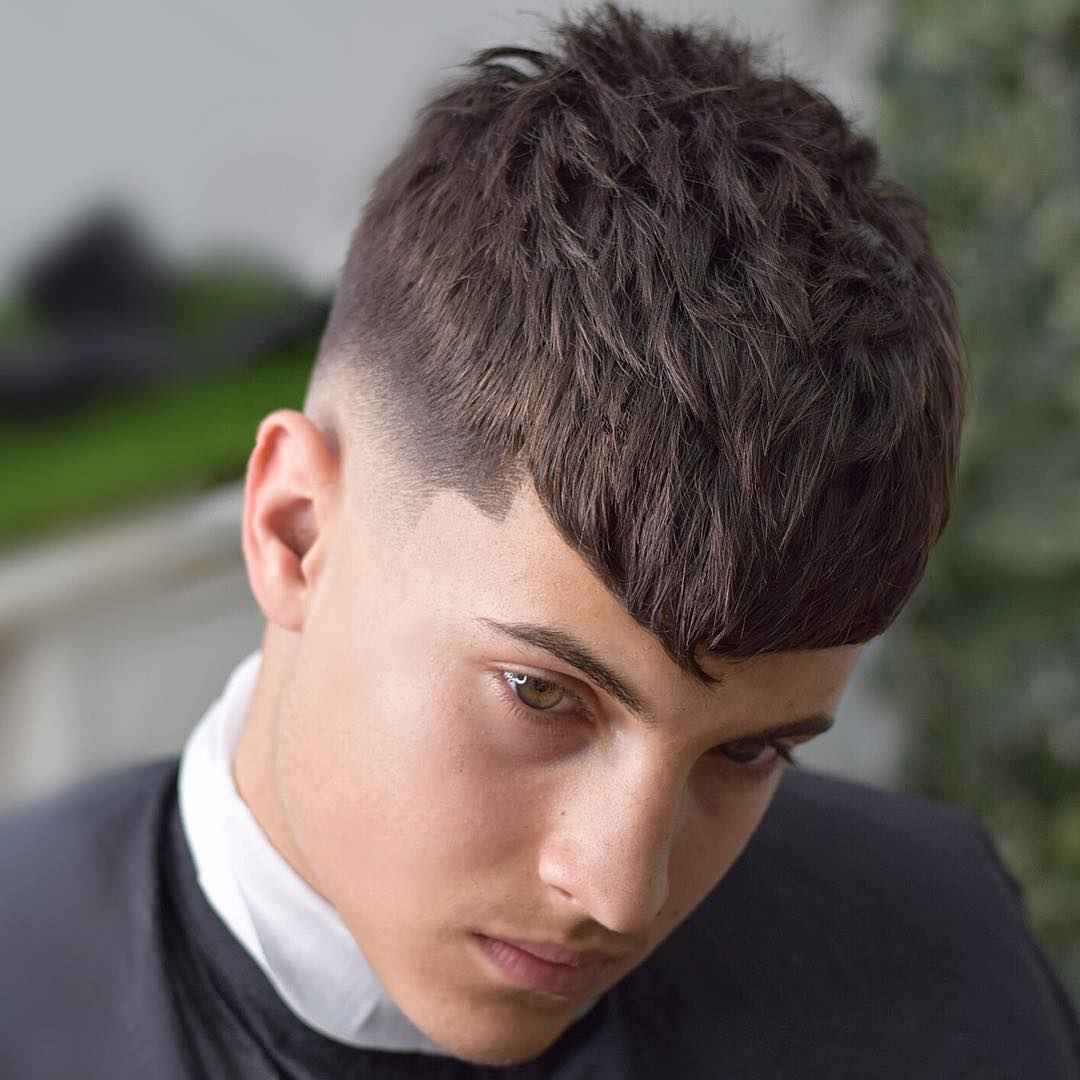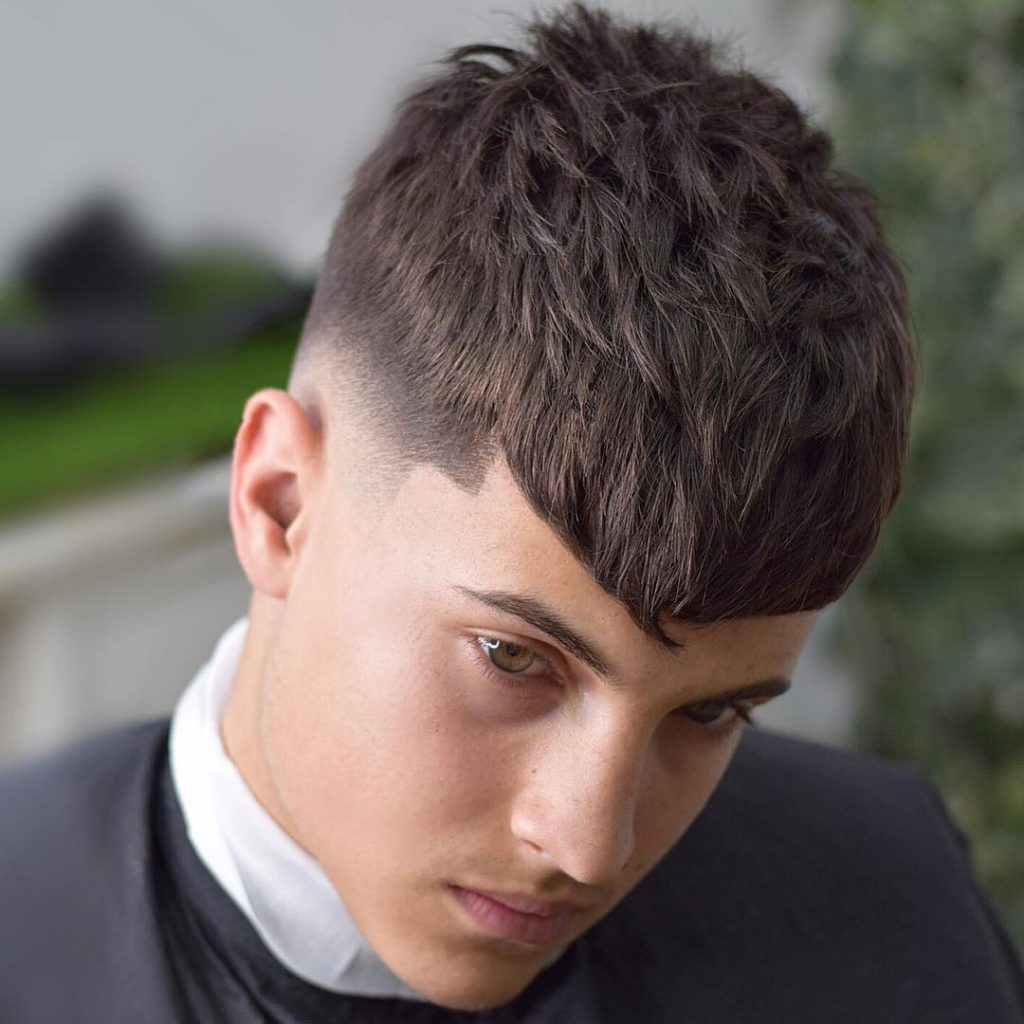 We can't get enough of the crop fade because there are so many different ways to wear it. This version features coarse texture on top and angled fringe that forms a V on the forehead.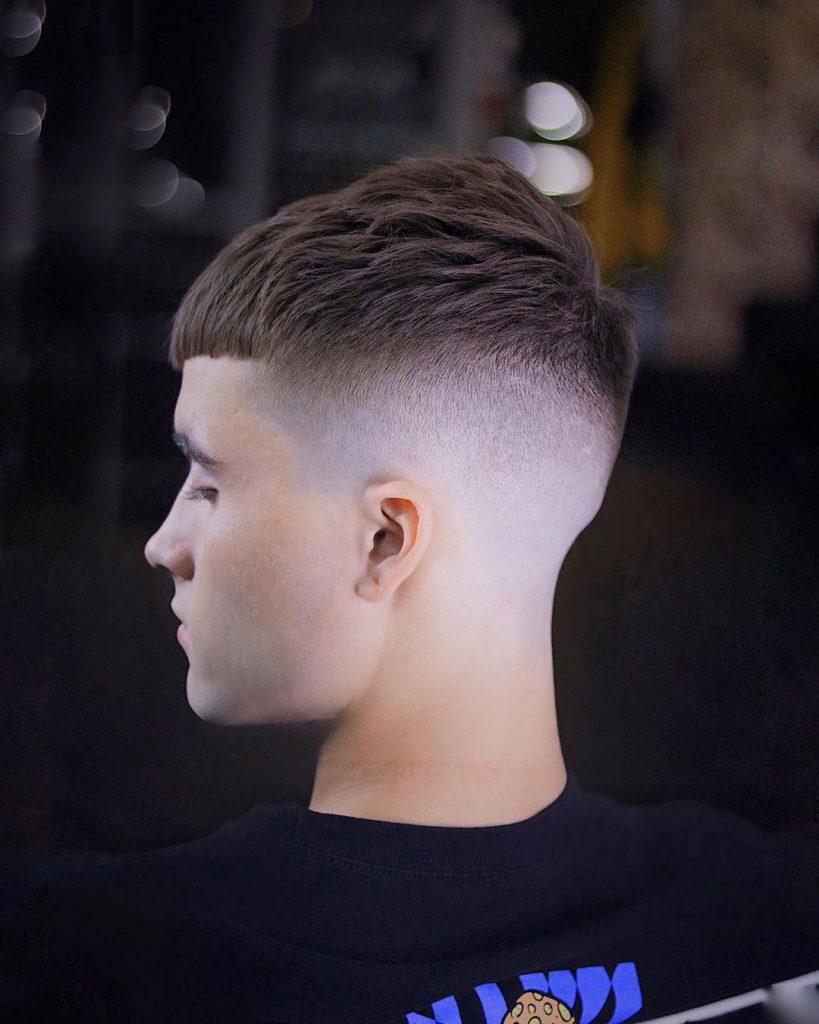 This high fade crop is a cool and easy to style haircut for guys, but especially teenagers learning how to style hair. Here's how to find the right pomade to get the look.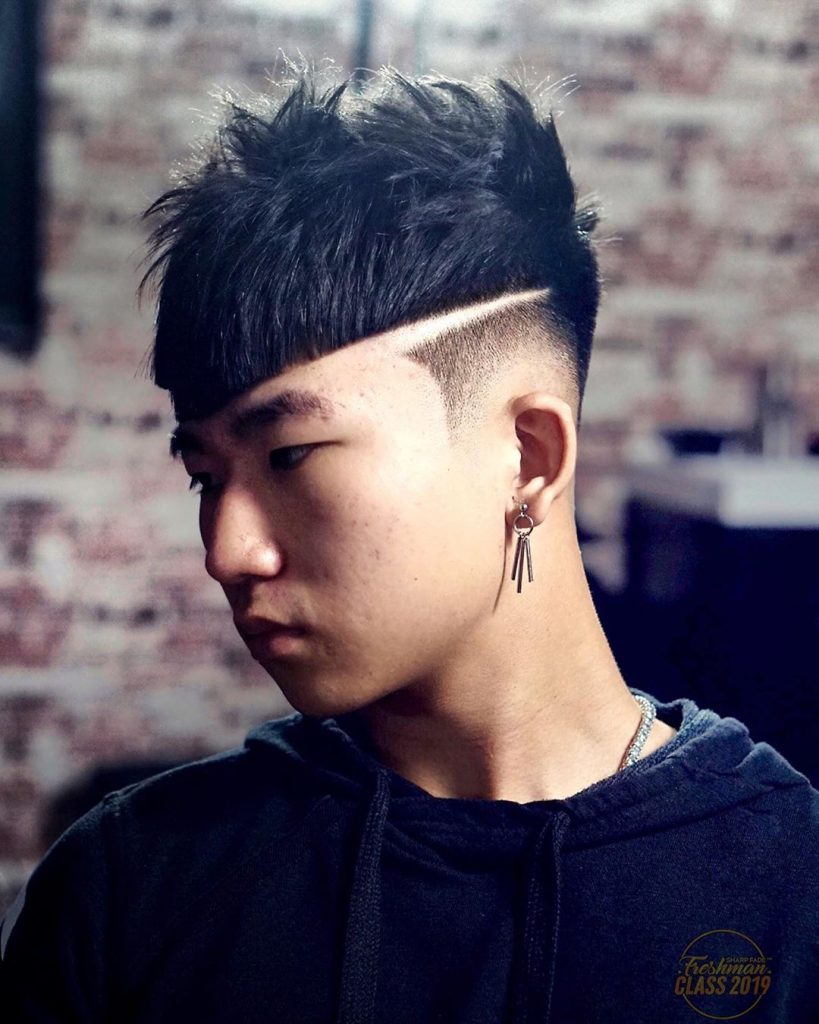 Crop haircuts can also be styles with spiky texture. A shaved line continues the diagonal fringe and highlights messy spikes.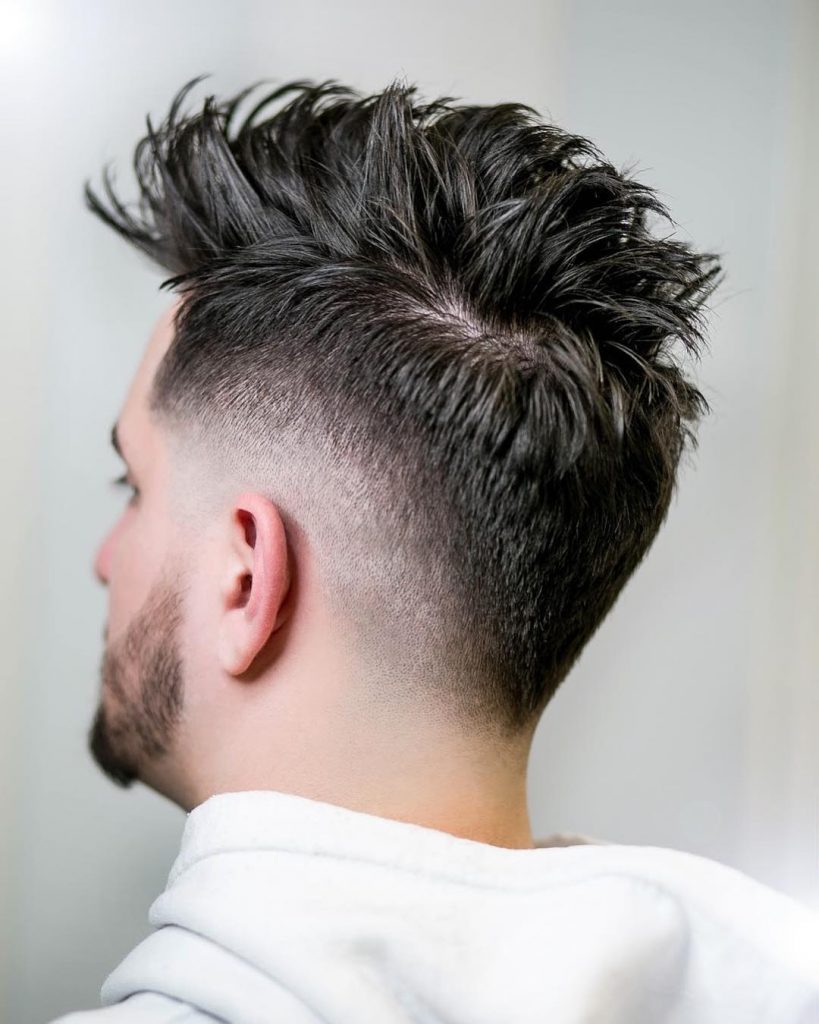 The texture trend has brought back spiky hair in a very cool way. Style them chunky and messy for this modern men's hairstyle.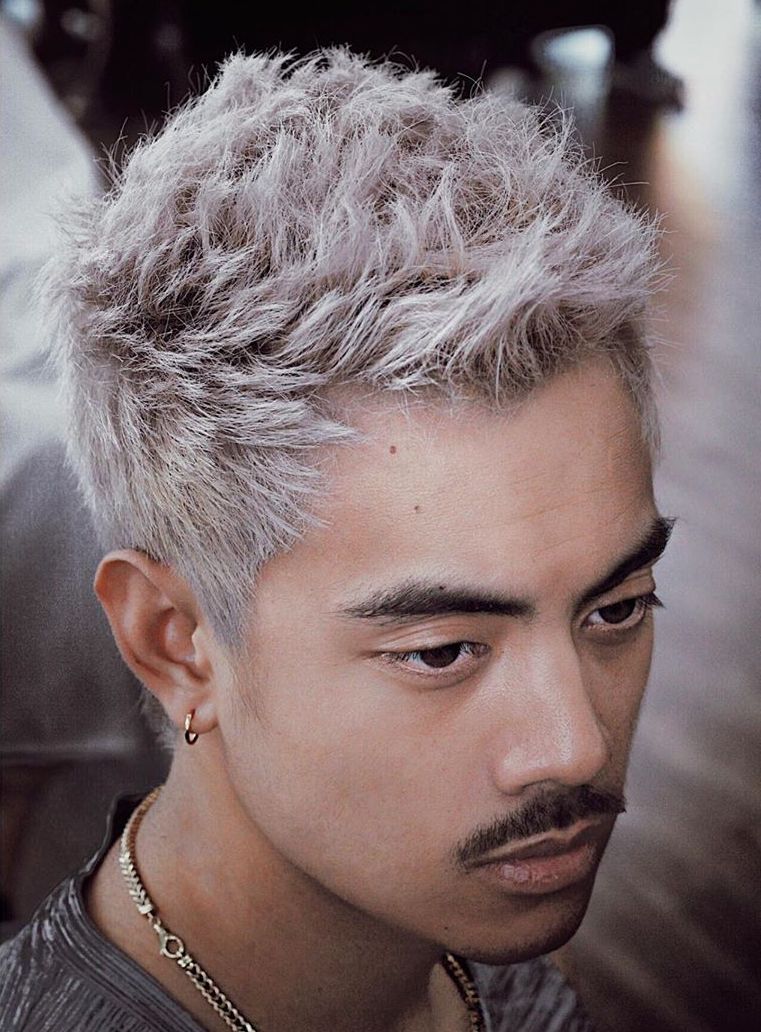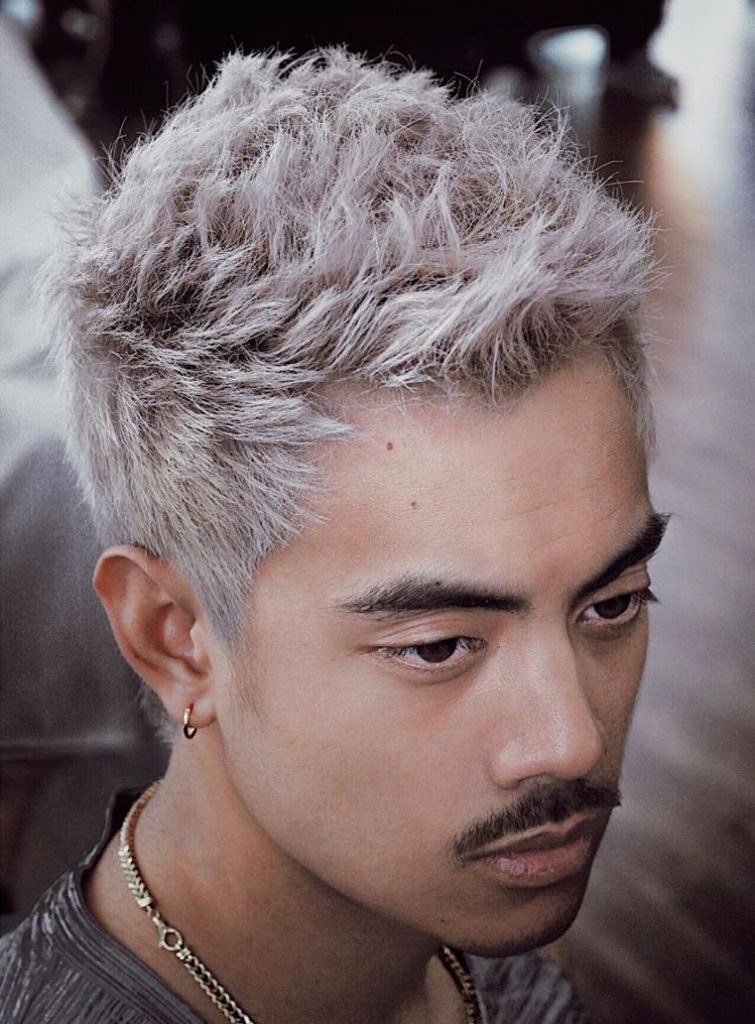 Here's another fresh way to wear spikes. Inspired by bedhead, this look is messy, cool, and couldn't be easier to style.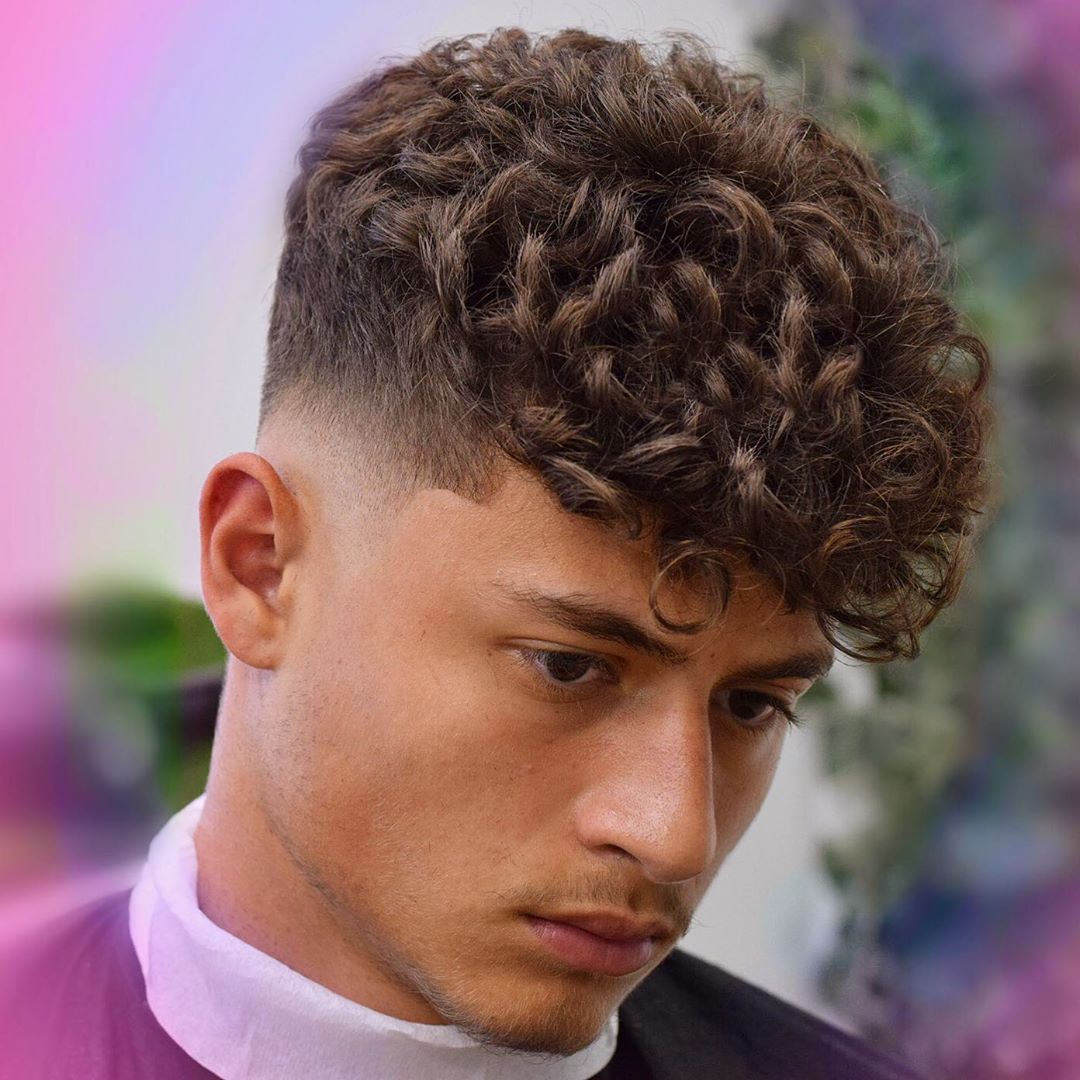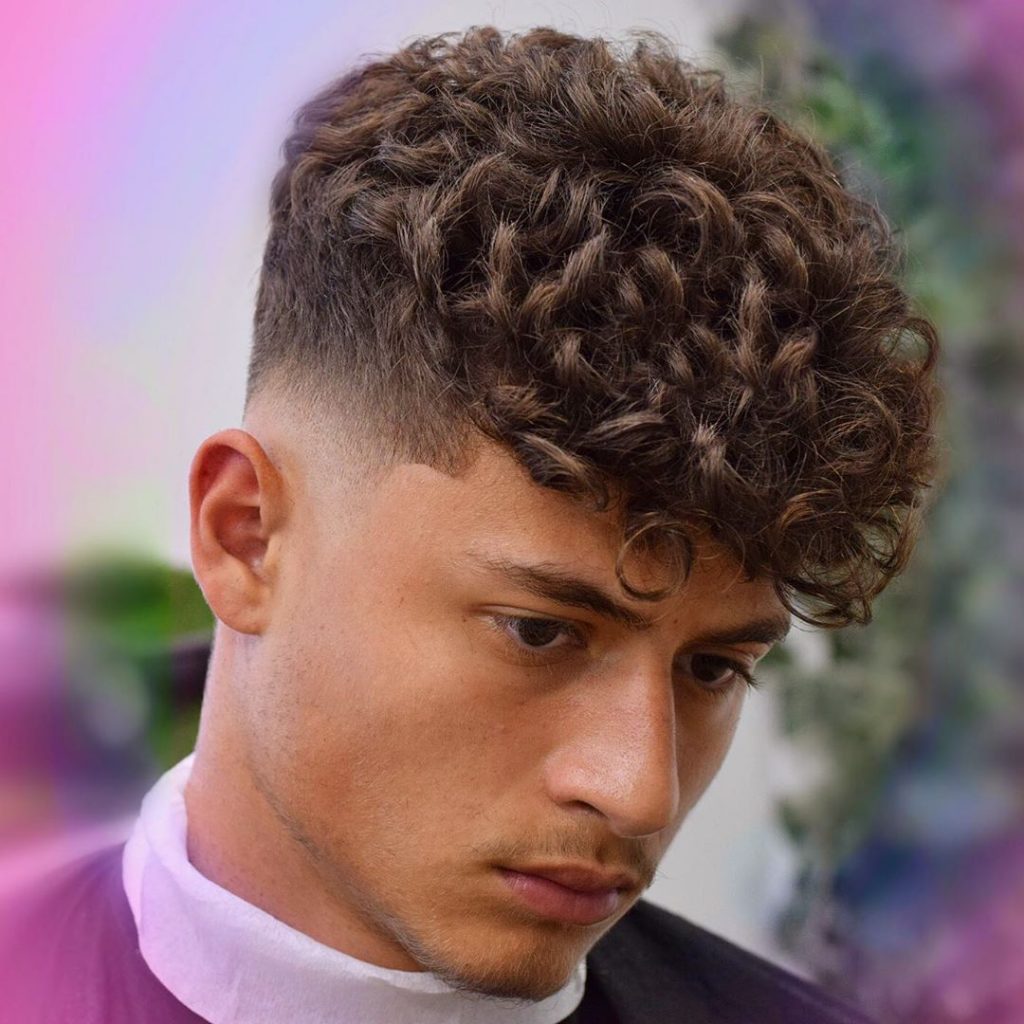 When you have your own hair texture, the trend is to wear it longer. This long on top, short sides haircut makes curly hair look great and easy to wear.
The Best Haircuts for Men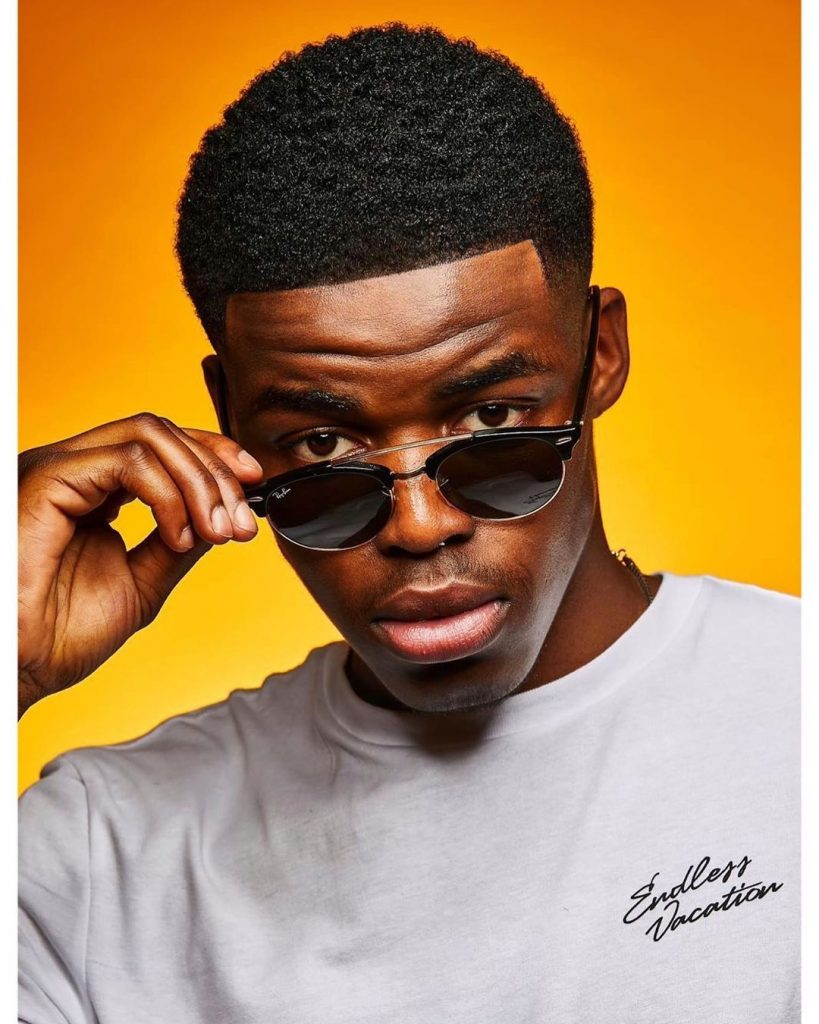 The best style is looking good. That's why this line up haircut is so popular guys like Drake. Keep it tight with barber visits every 4-6 weeks.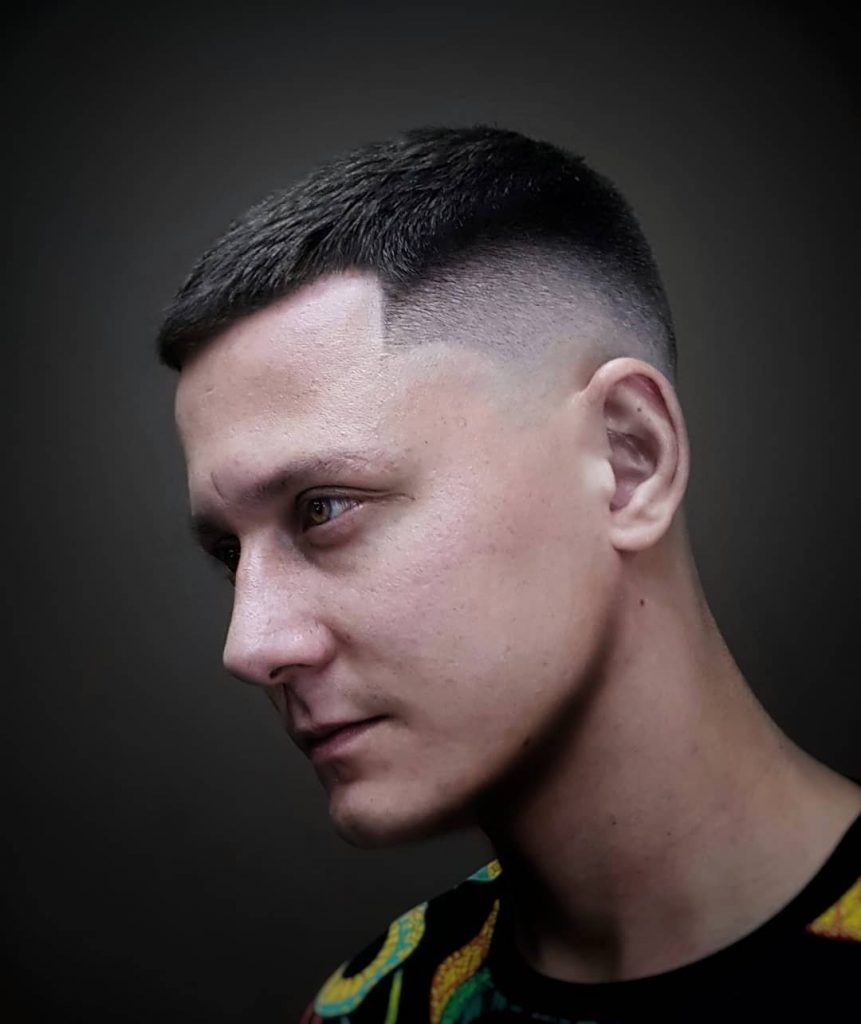 The buzz fade is popular with guys of all hair types, including thick, black, and thinning because it delivers maximum style for minimum effort. This longer version with a drop fade gives a trendy touch to this classic look.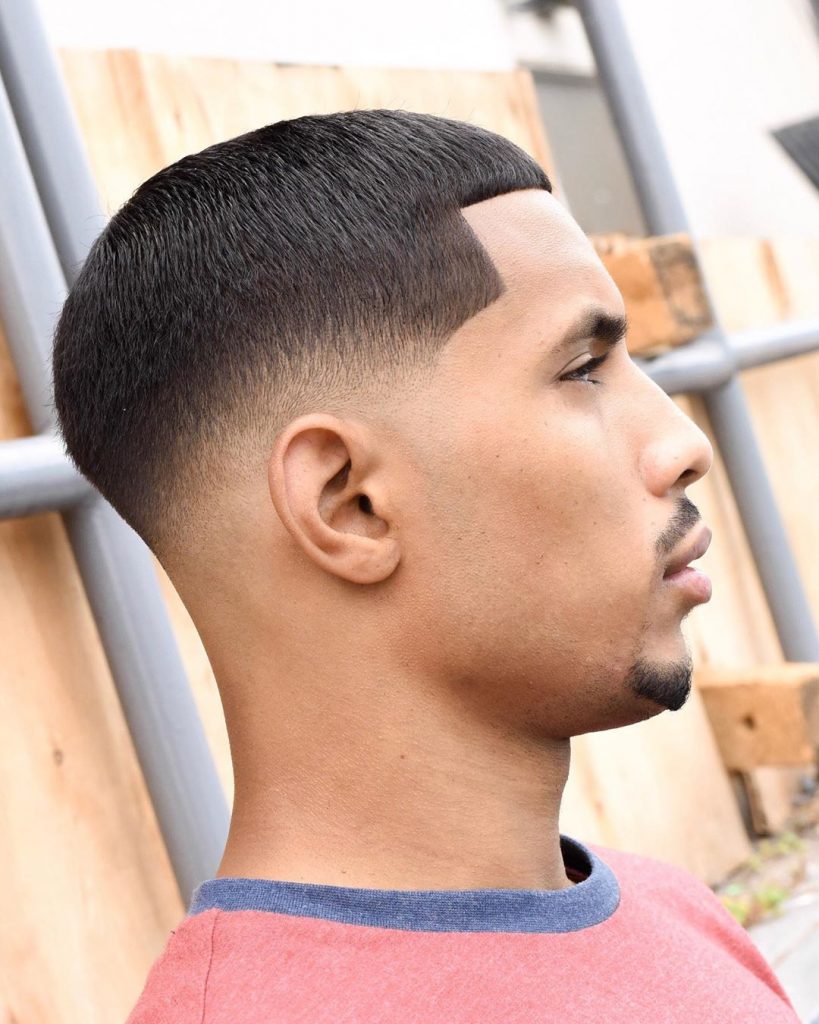 This buzz cut contrasts the defined line of Caesar bangs with a blurry low fade.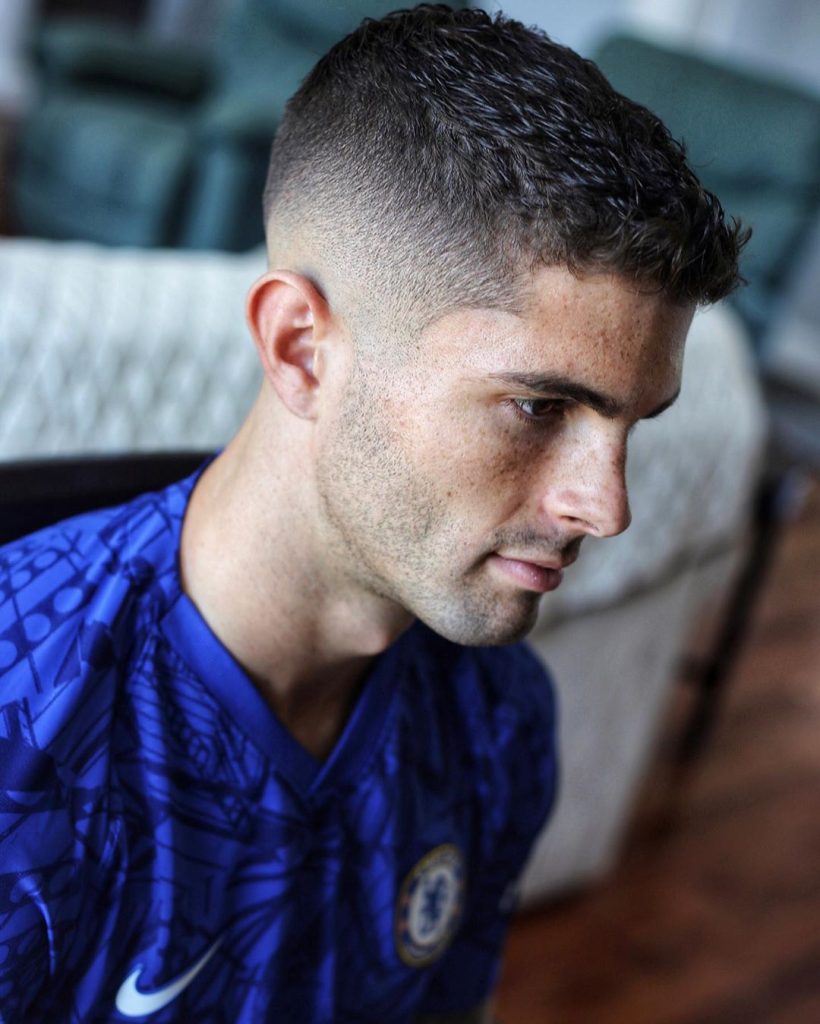 Soccer player hairstyles can be creative but not always. Christian Pulisic, who plays for both the Premier League club Chelsea and the United States national team, rocks a no-nonsense short fade haircut with stylish texture on top.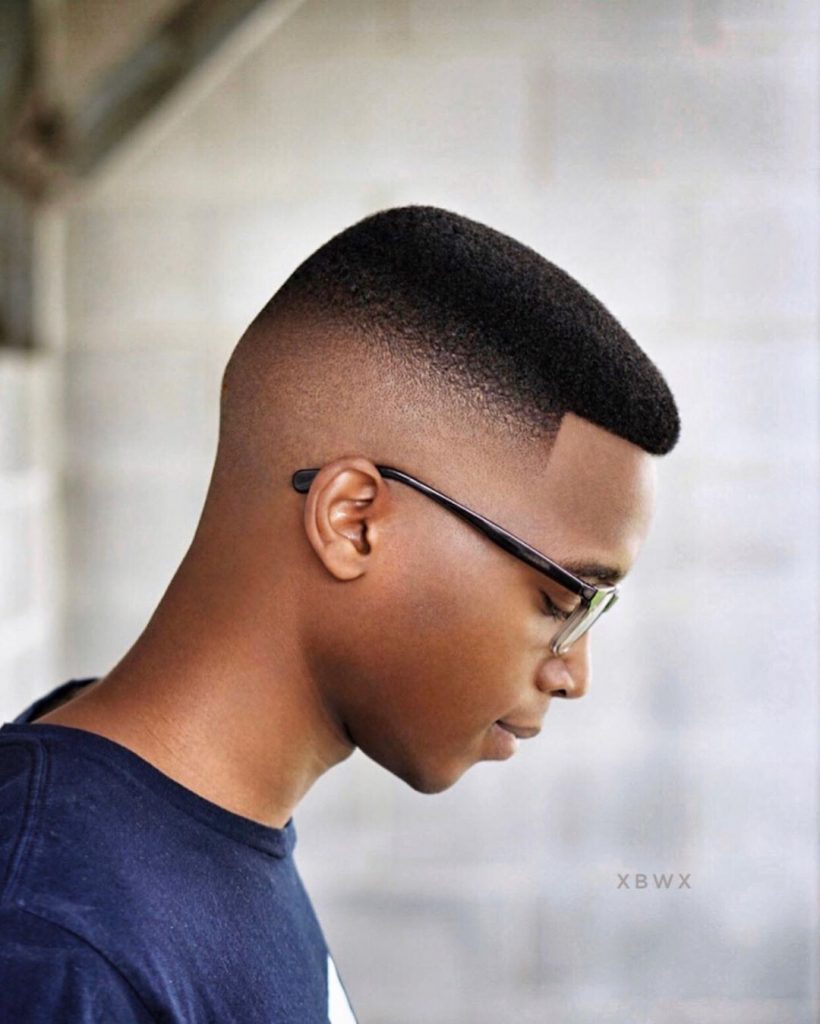 It doesn't get much more classic than a high top fade. This modern version is worn with a little height on top and rounded edges.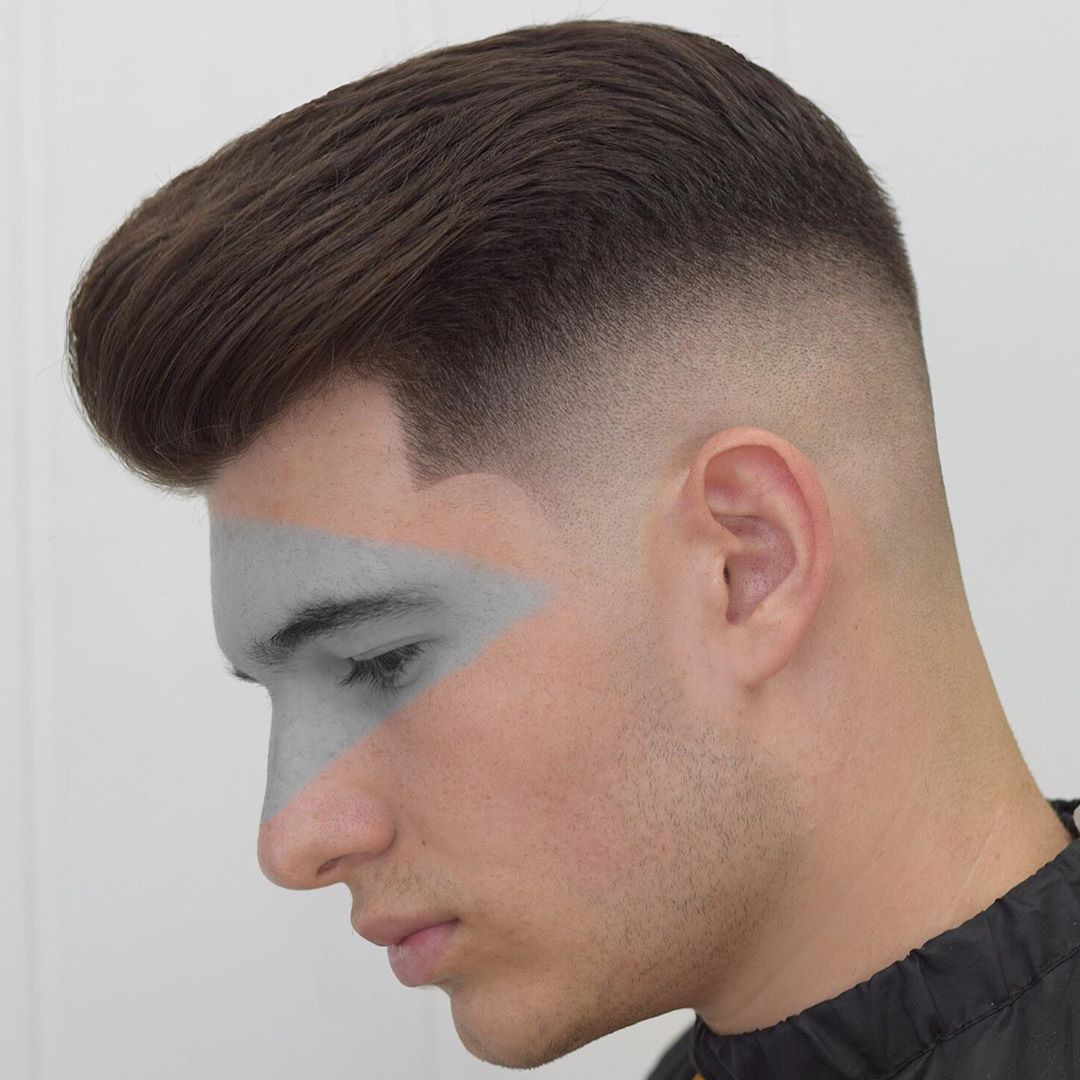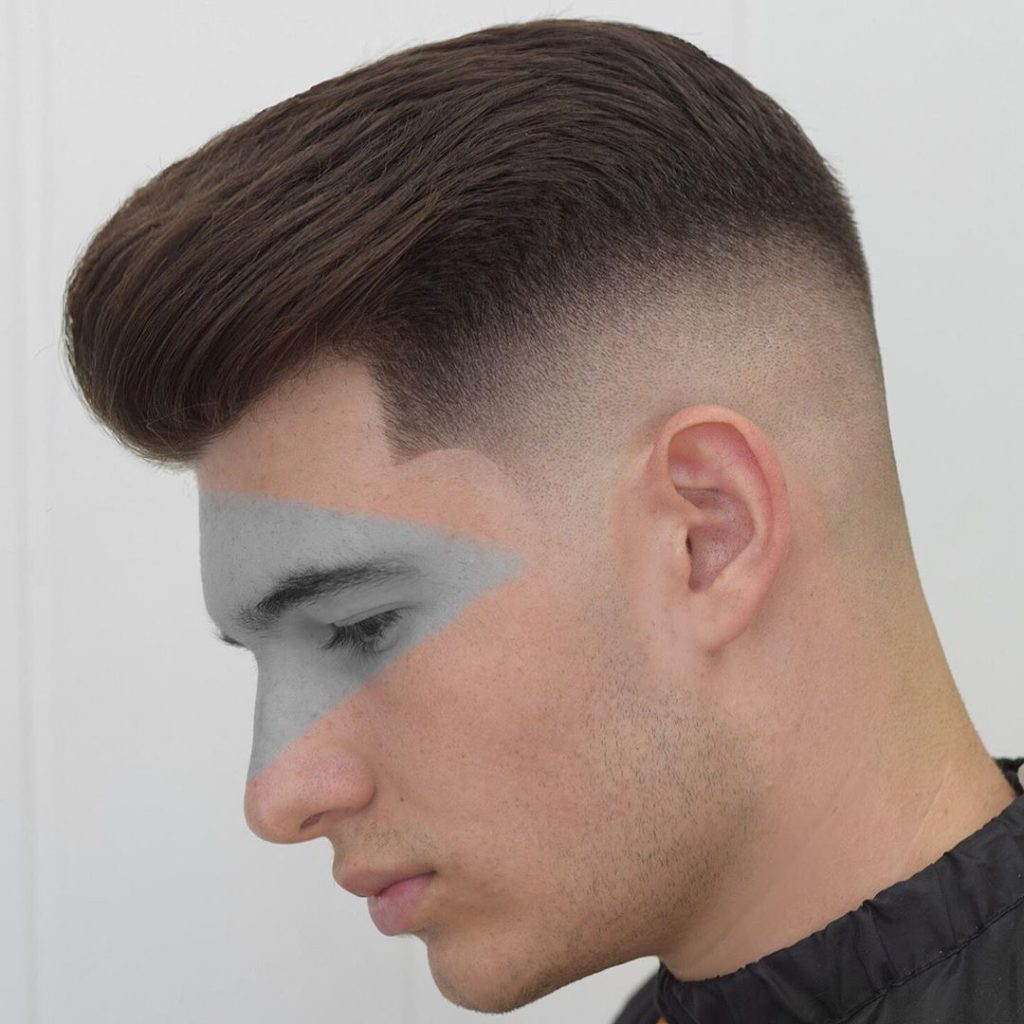 Call it a slick back, sweep back, or even a low pomp. At any name, this timeless men's hairstyle looks great at work, play, and anywhere life takes you.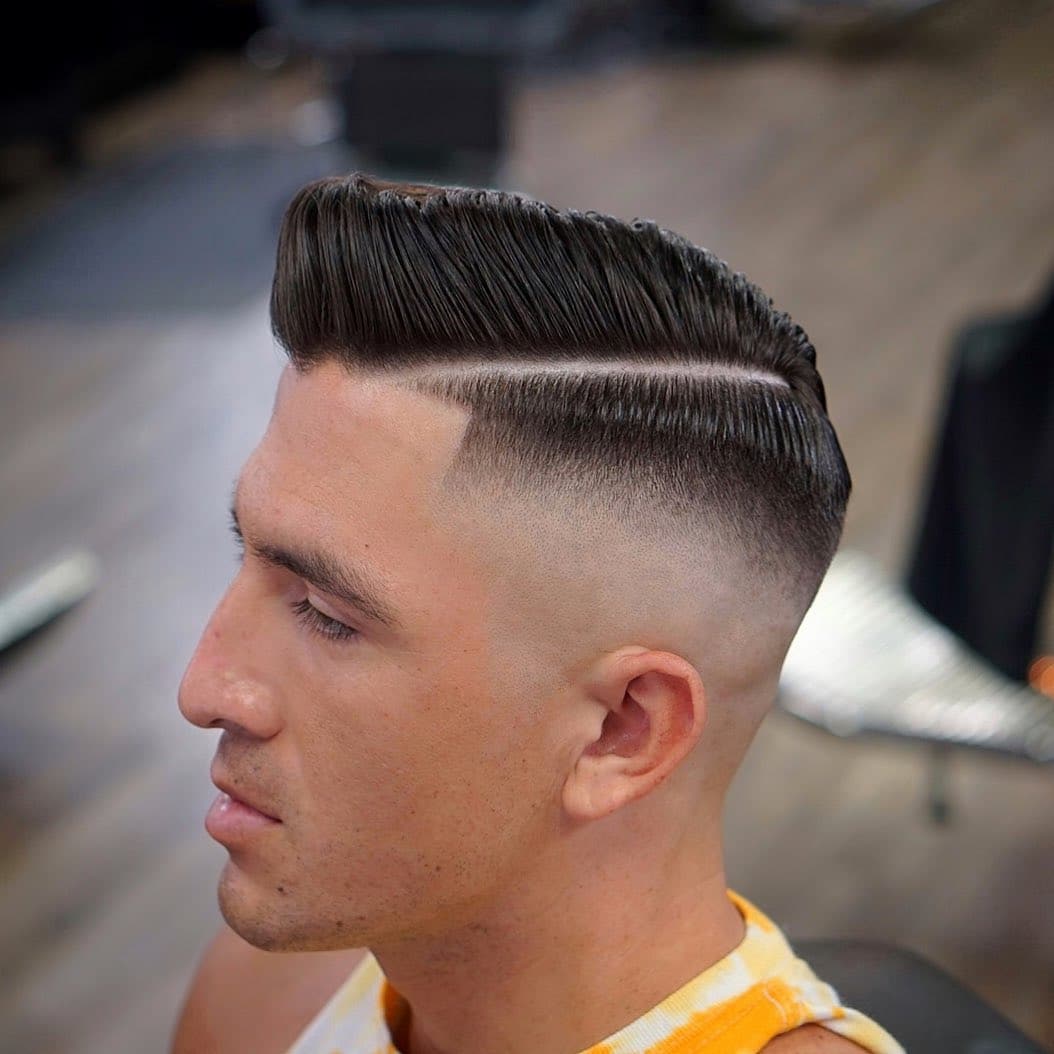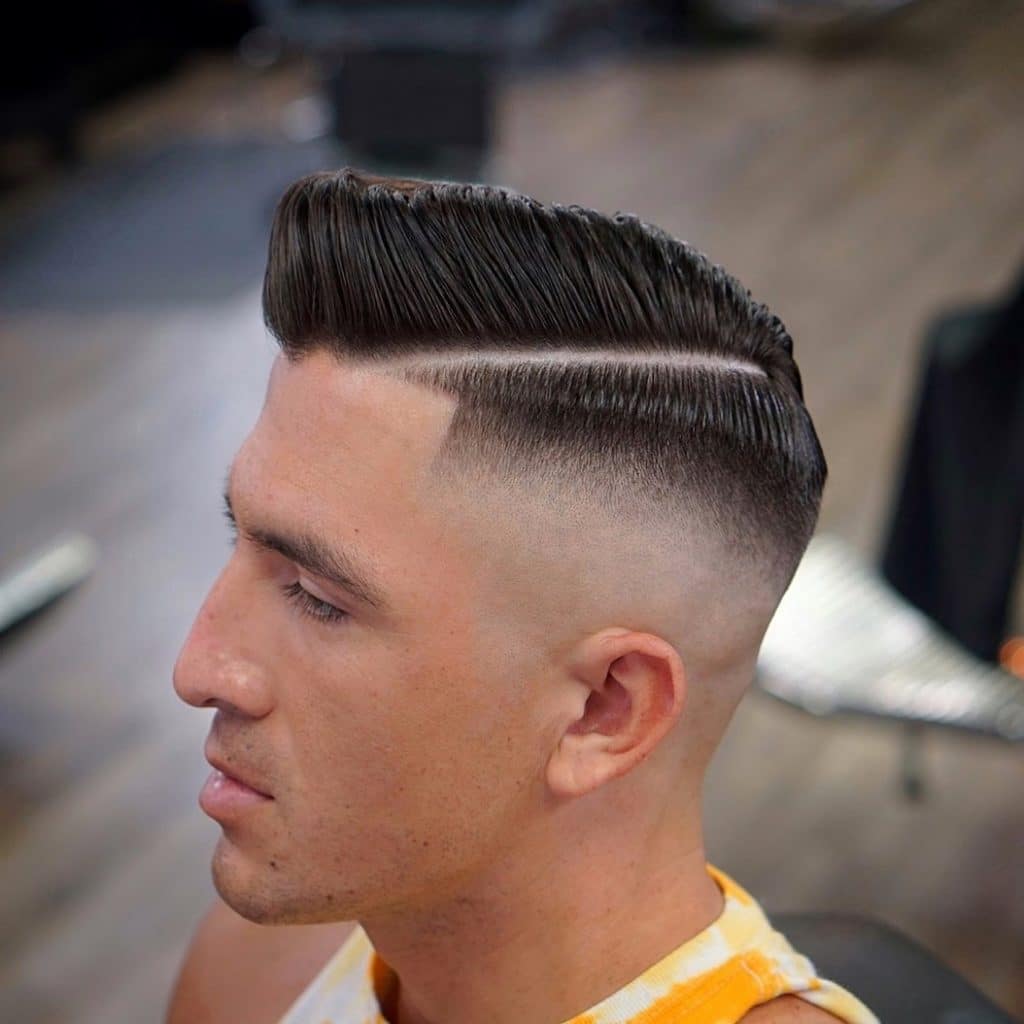 The comb over fade is another haircut that never goes out of style. A shiny finish is retro while matte pomade gives a modern finish. Or mix and match with a vintage sheen and modern shaved side part.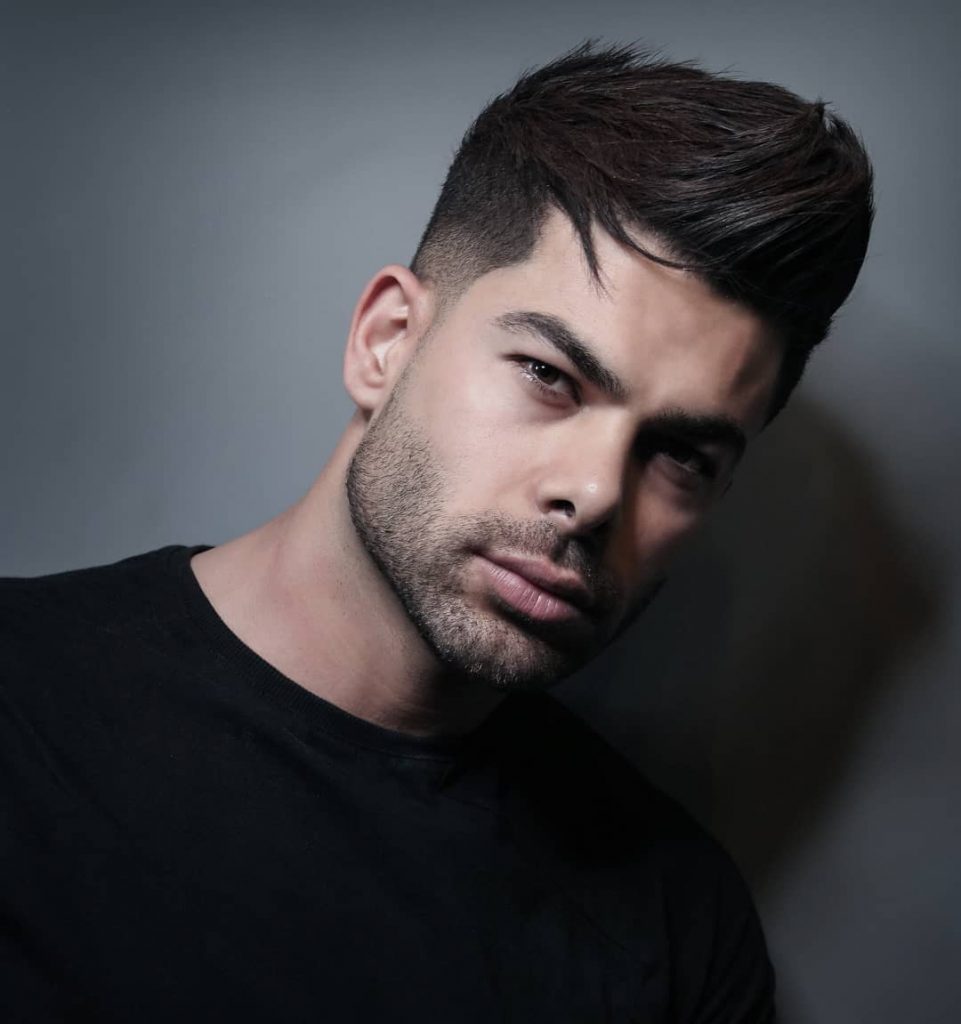 The quiff is another classic haircut that keeps coming back. This modern version has a hint of faux hawk at the peak plus some loose texture.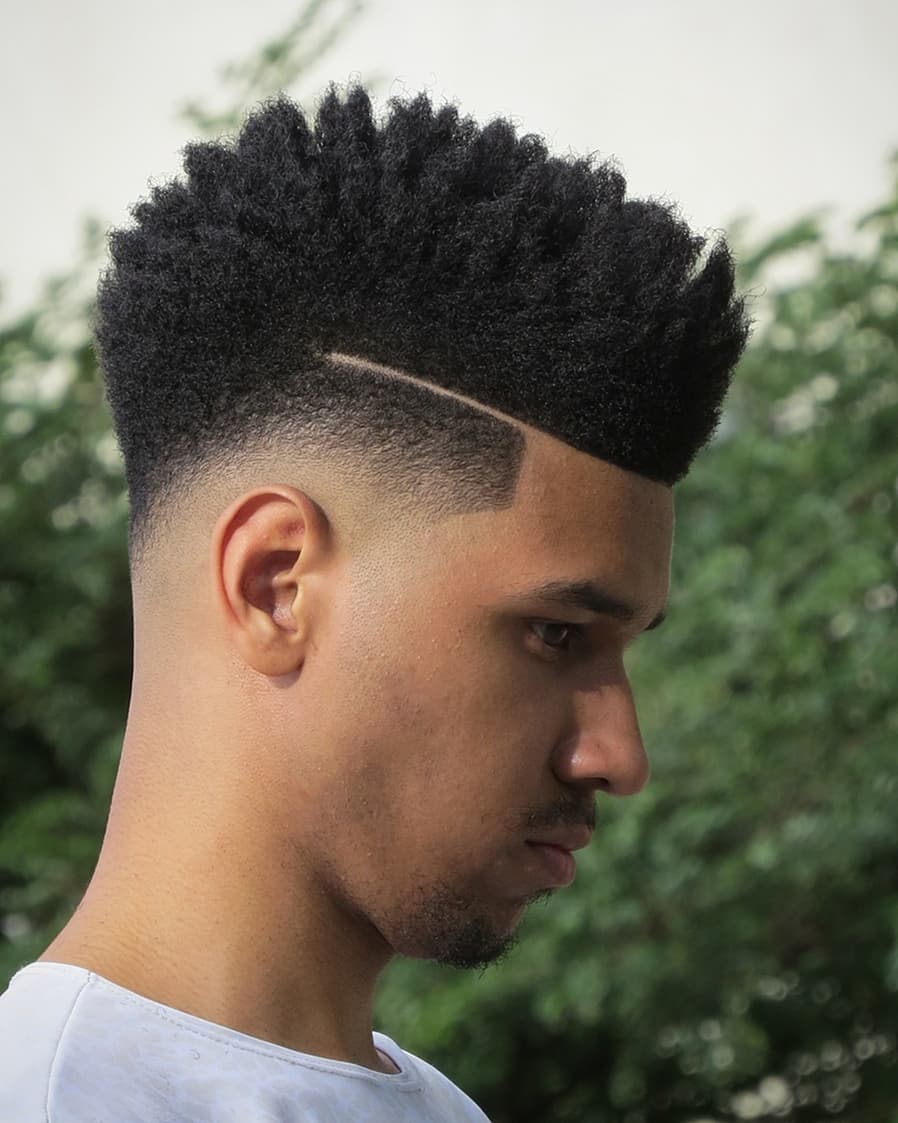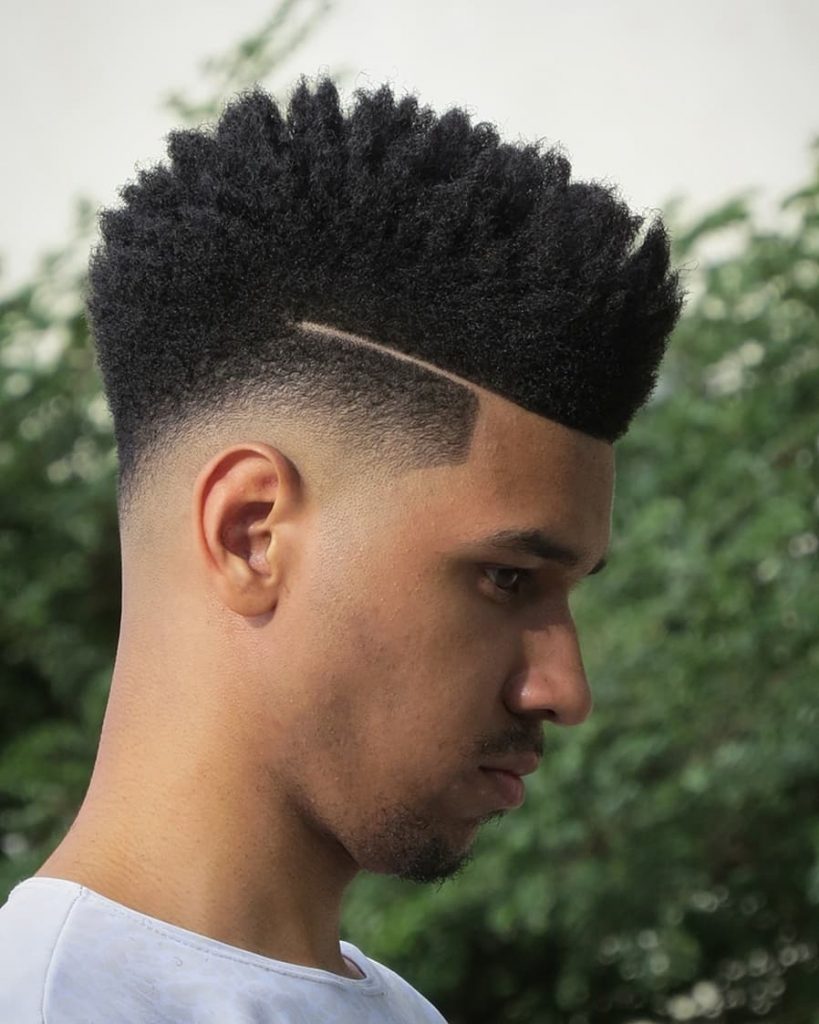 Everyone loves a flat top but the curly high top fade makes its own statement.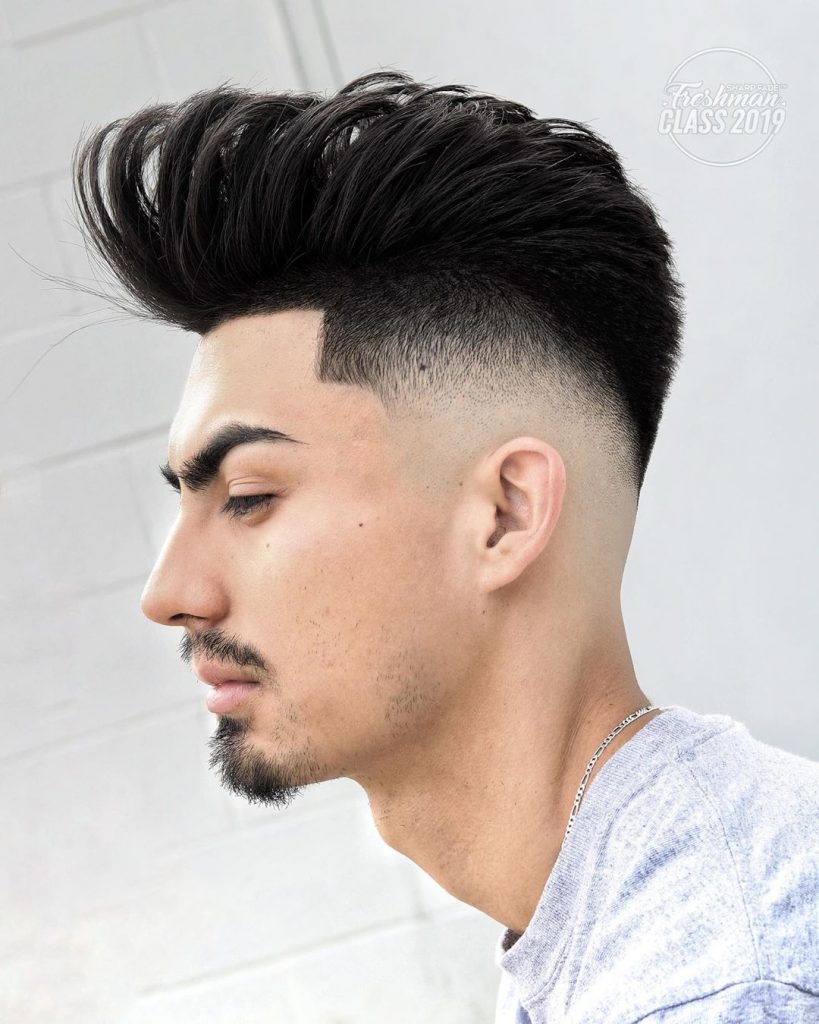 And everyone's favorite, the pompadour. This modern pomp with a line up, textured styling, and bald fade is just one of the many, many ways to get the look.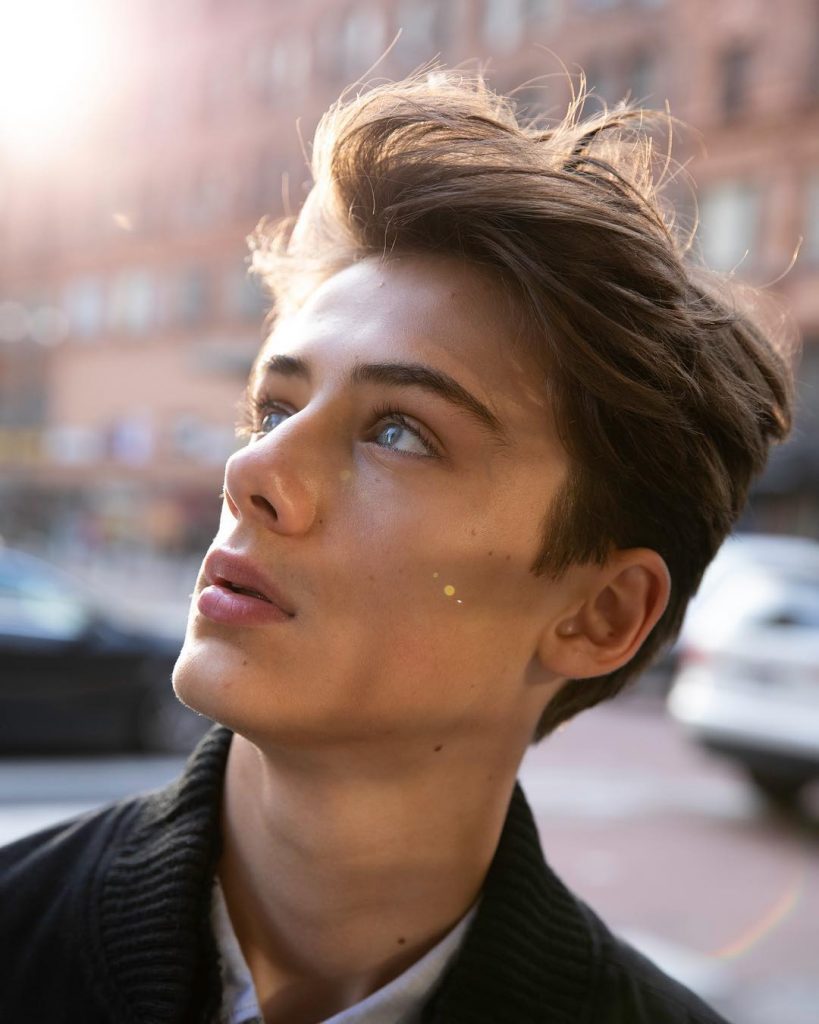 Many men's hairstyles are medium length. This provides many styling opportunities, including the above-mentioned pompadour, quiff, and slick back. Update those classic by adding texture, movement and flow like English model, actor, and influencer William Franklyn Miller.