What is a short fade haircut? It's exactly like it sounds – a short haircut with a fade around the sides and back. As usual with the versatile fade, hair can be tapered or buzzed low, mid, high while hair on top can be any length, texture, or style.
Short fade haircuts can go as short as a buzz cut with sides cut down to the skin to as long on top as short hair can be. Fades go with the trendiest short hair looks to classic styles and everything in between.
A few cool ways to get the look this year are with a cool buzz cut, modern spikes and longer, but still short, hair on top. That's not all, though. Another popular look is the crop fade, which can fit into all of these categories.
Here are twelve different looks to get you started but there are also so many more possibilities. Mix and match any kind of fade with any short hairstyle on top to create your own look.
1. Very Short Hair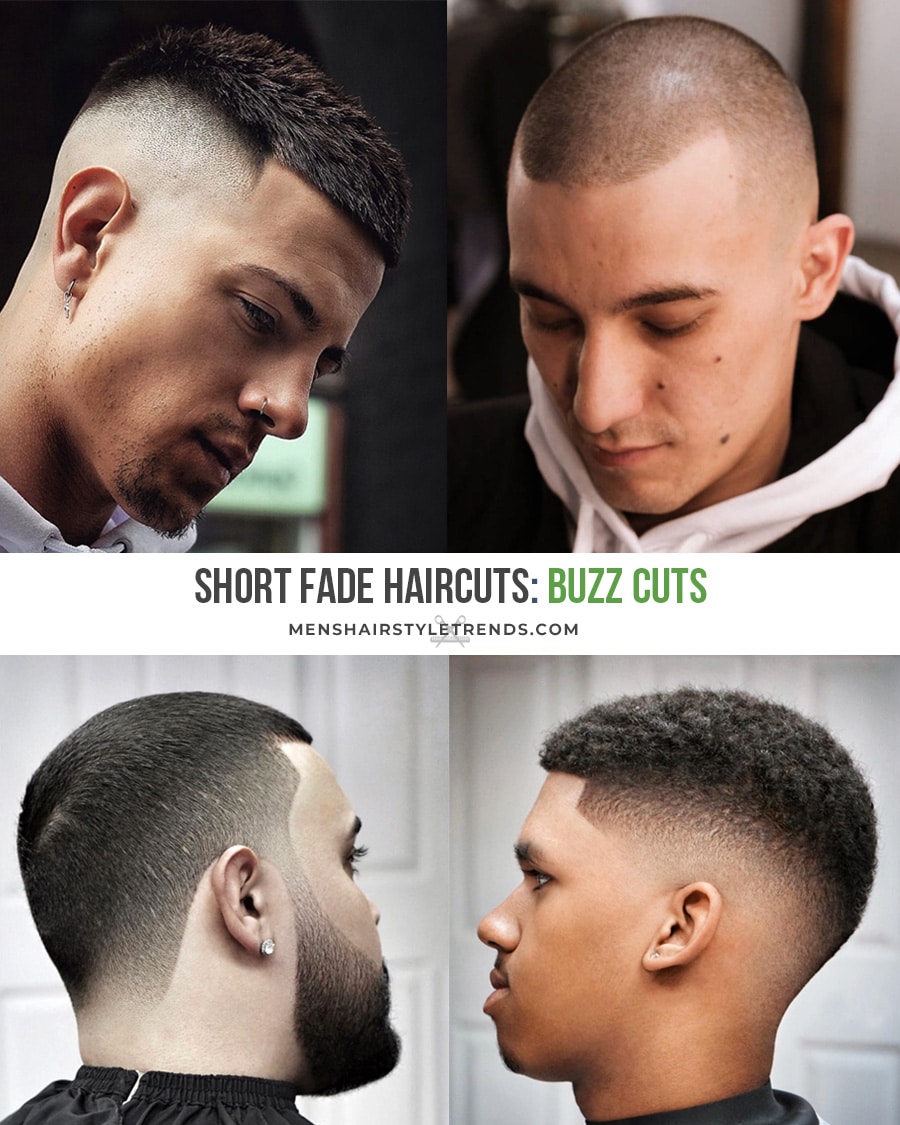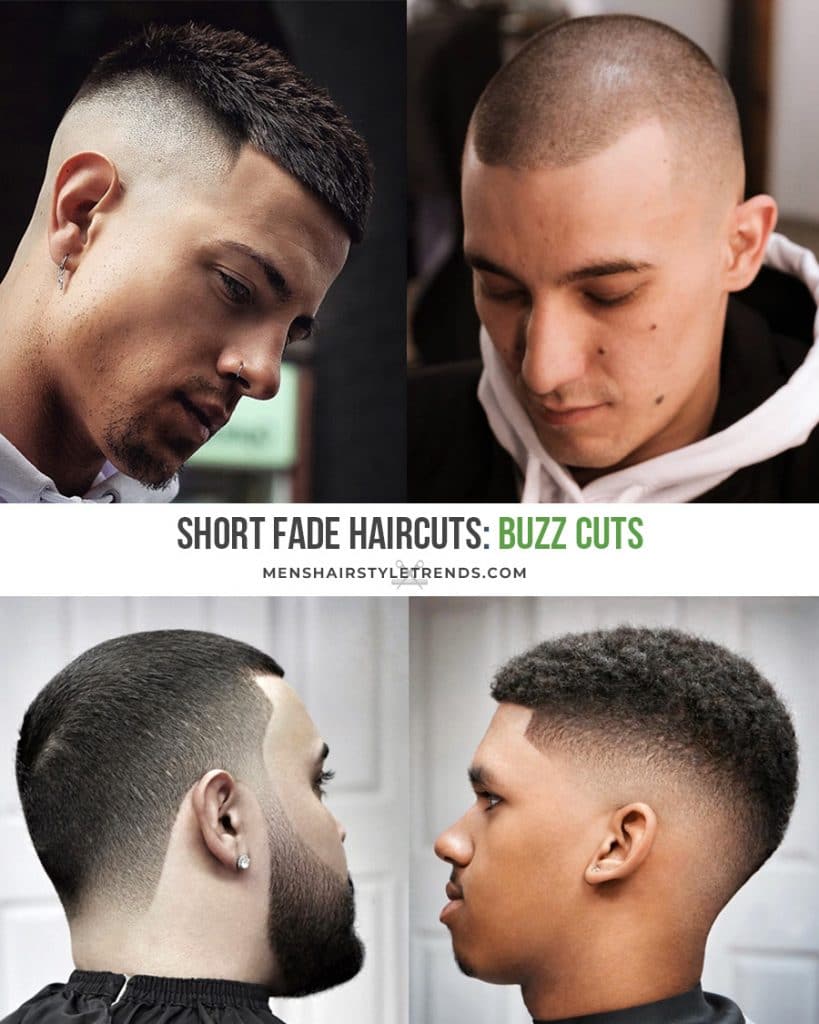 The buzz cut is a top trend right now. Not necessarily the military cut but a high fashion version. A blurry fade adds style to the utilitarian look whether it is cut as close to the scalp as possible or a little longer. Add some texture and/or a defined line up for maximum impact with minimum hair length. Or trade that fade for a taper.
2. Spiky Hair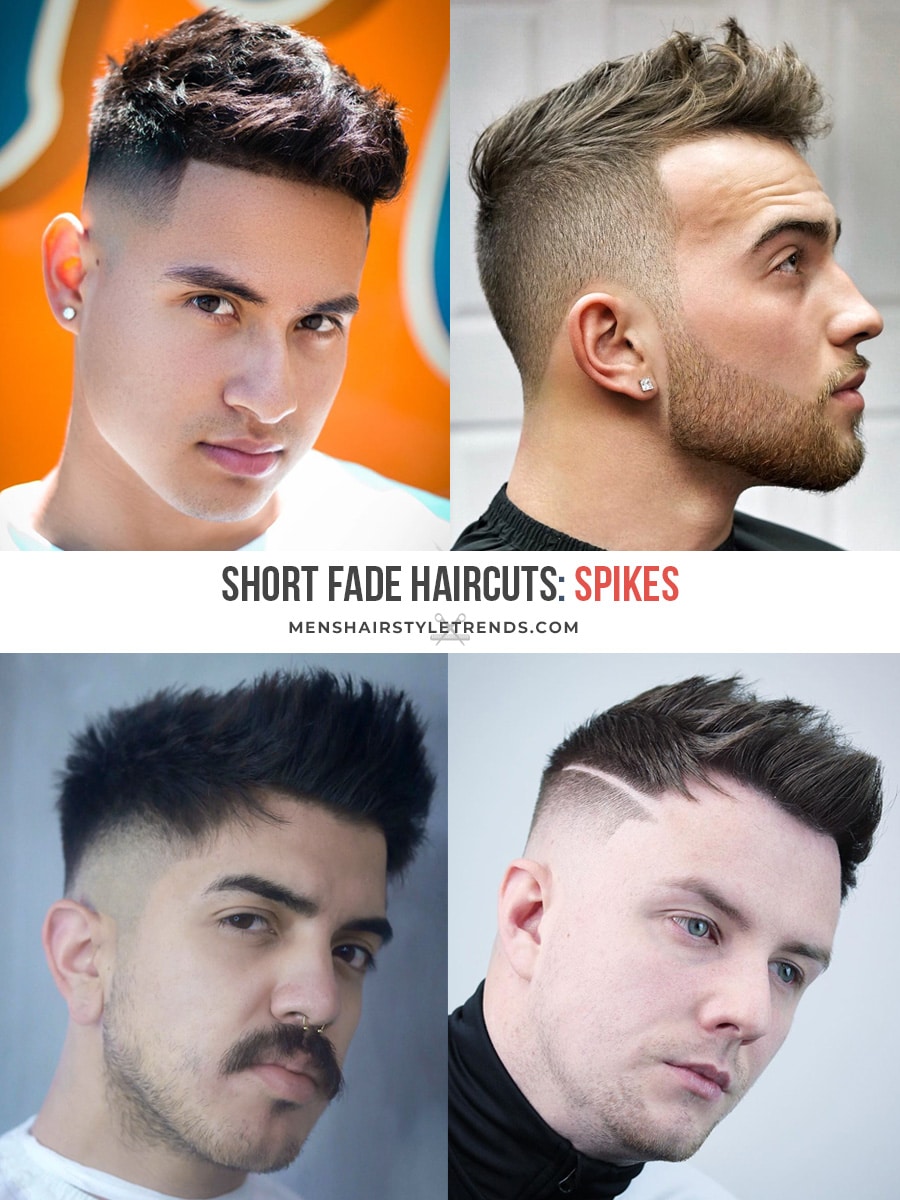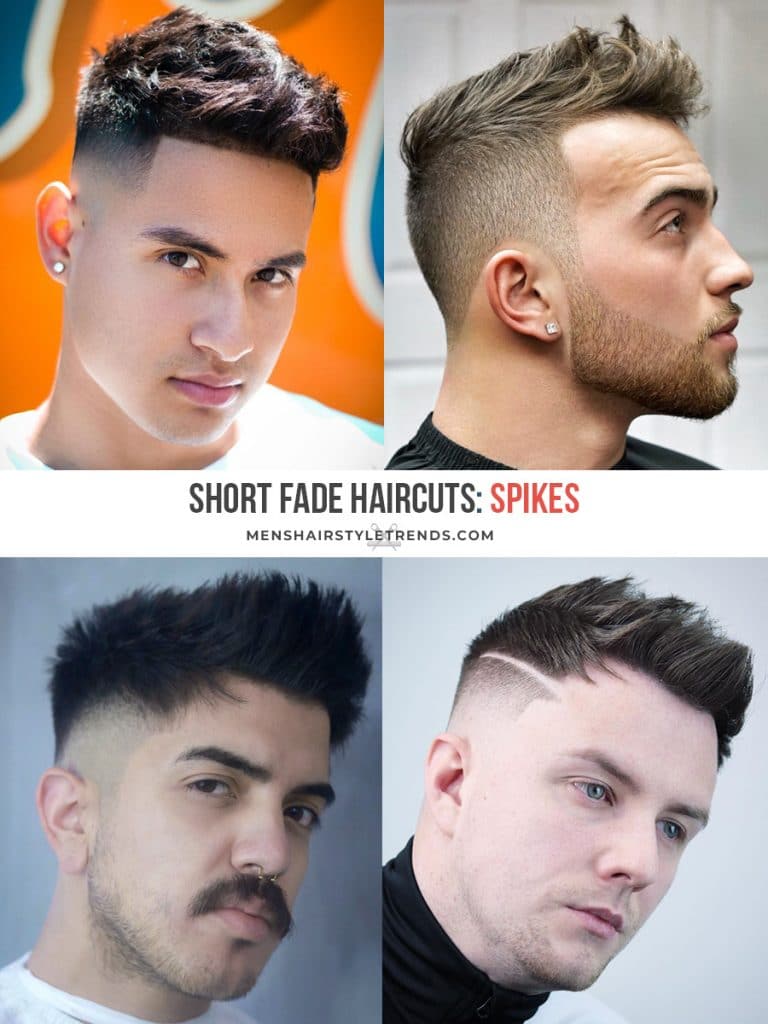 One of the most stylish ways to wear short hair is with spikes. It's a modern look that beefs up fine hair or takes care of thick locks. In addition to a fade, add some texture, unexpected angles or even a shaved line.
3. Longer On Top Haircuts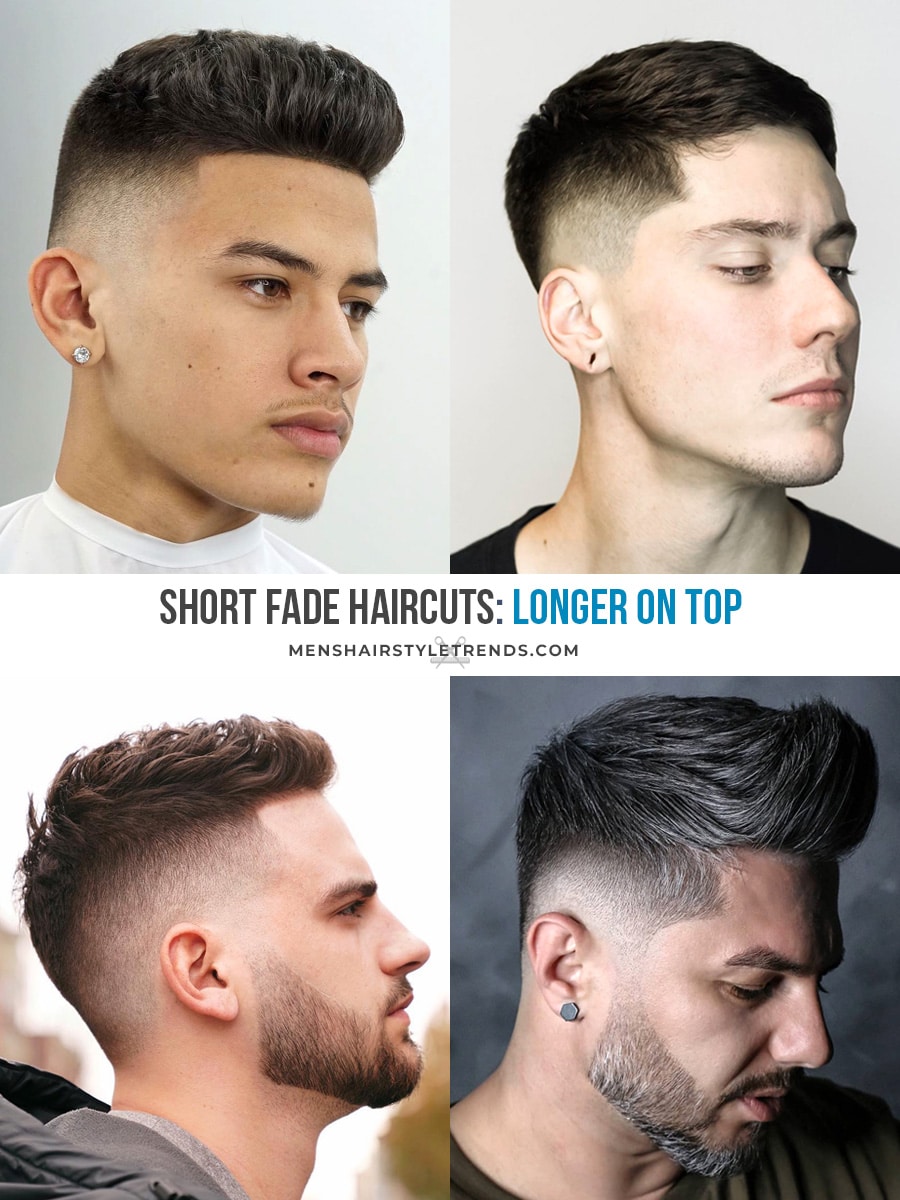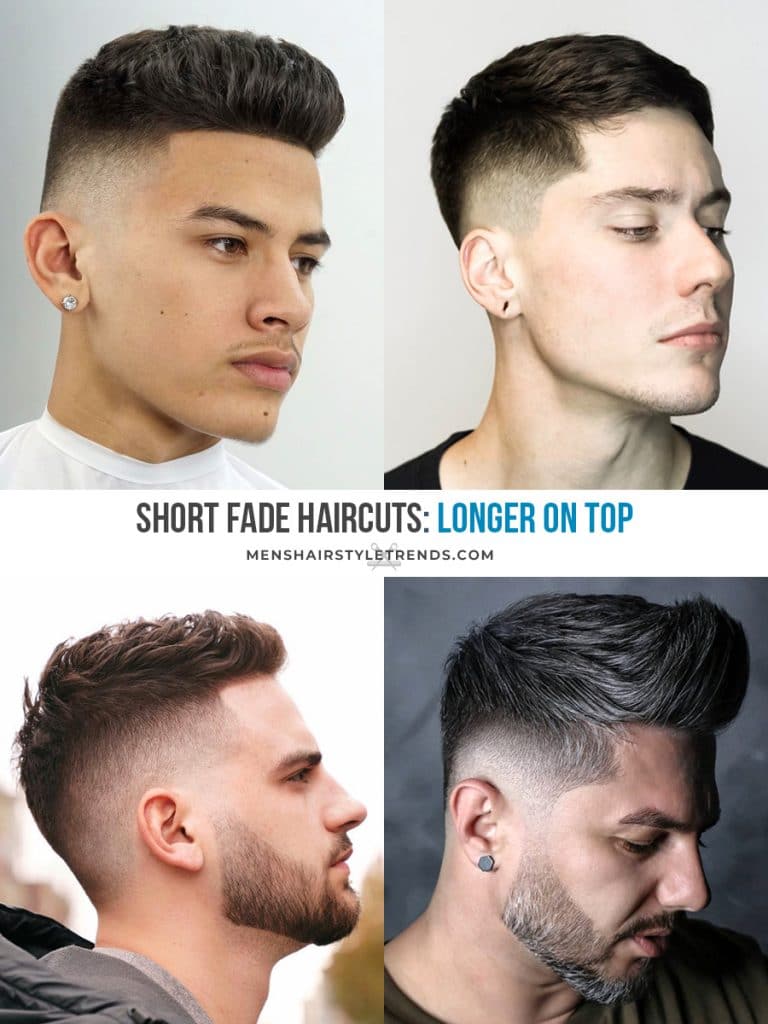 These cool men's hairstyles are about as long as short hair can be plus even shorter faded sides. This length is just as versatile as medium length hair but easier to care for and style. While hair can be worn in a signature look, you can also mix things up between a pompadour, fringe, textured spikes or a quiff.
4. Fade + Short Hairstyles For Men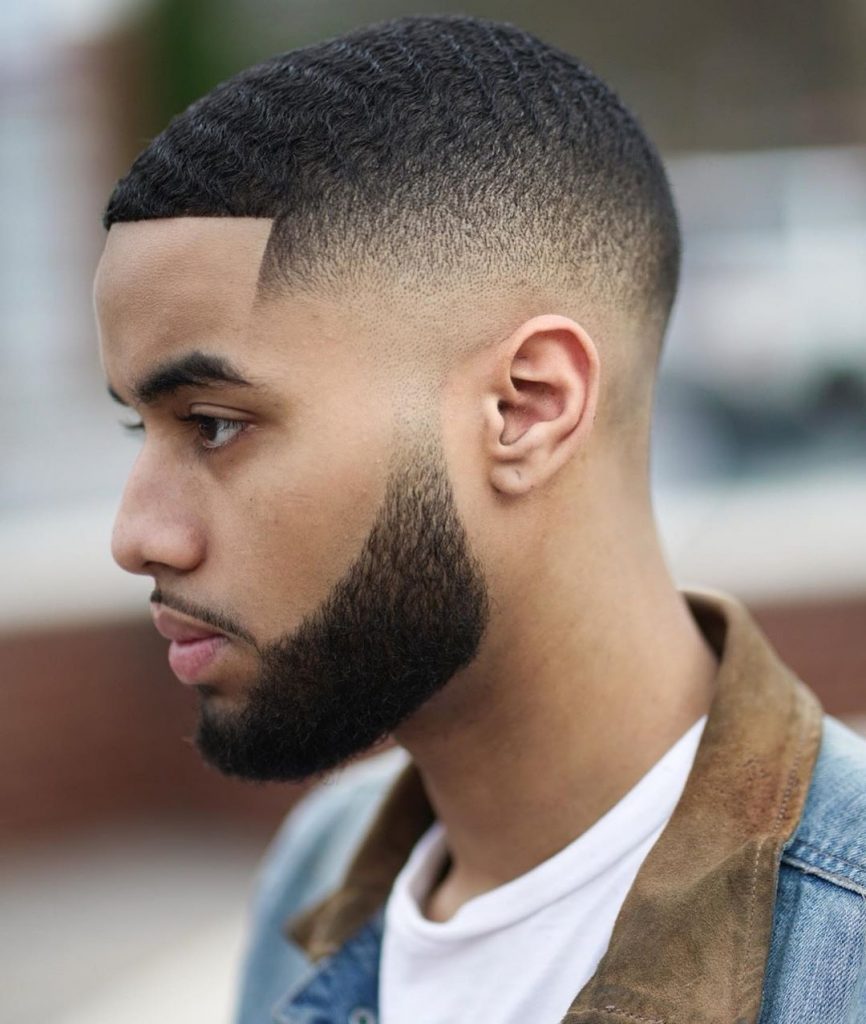 Without the blurry fade, line up, waves, and beard, this would be an ordinary buzz cut. All the details elevate the look.
5. Short + Messy Fade Hairstyle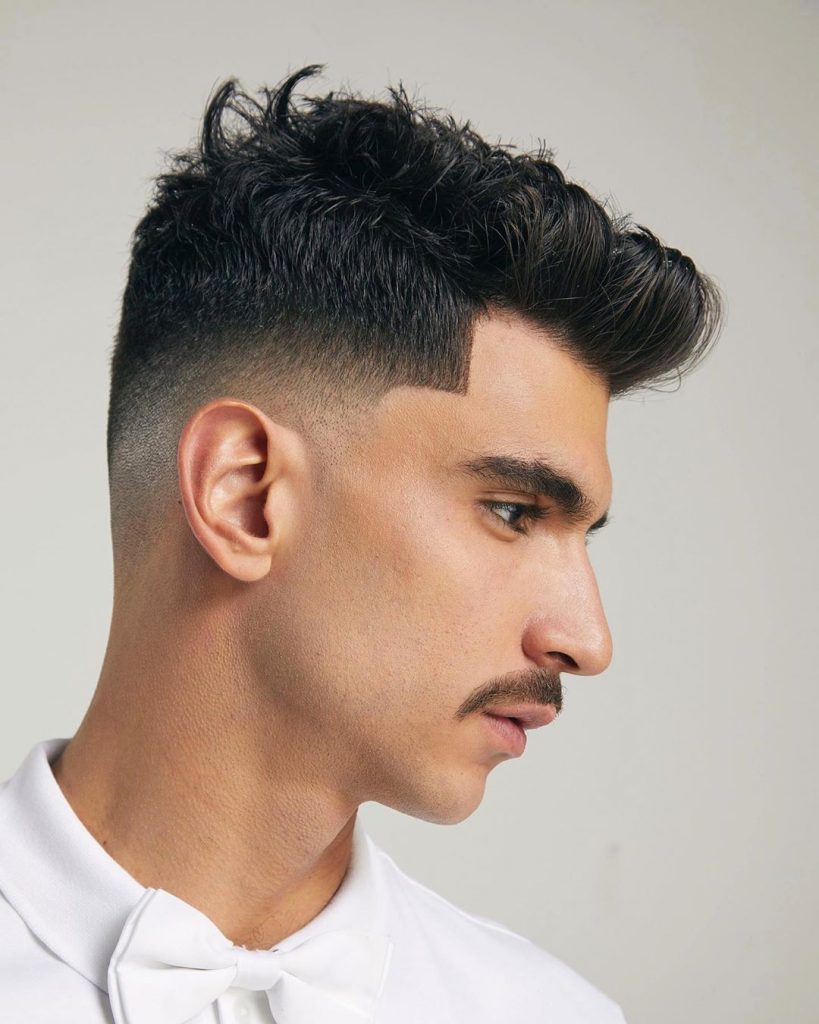 A low fade keeps the sides clean for this cool messy style.
6. Buzz Cut + Skin Fade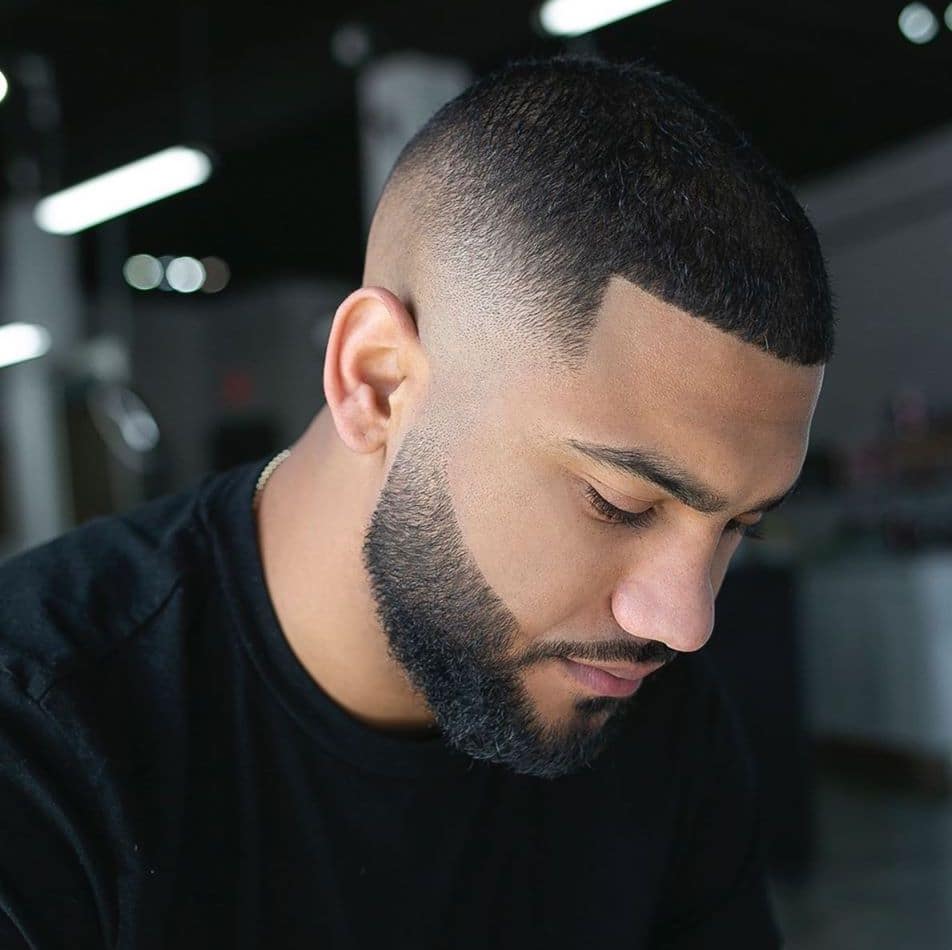 Yes, cutting your hair and beard at home saves money. Time too. But it won't look like this. It is possible to give yourself a fade and line up a beard but it will take a lot of practice to get to this level. Get the best of both worlds by visiting the barber before occasions and maintain the cut in between.
7. Men's Short Haircuts + High Skin Fade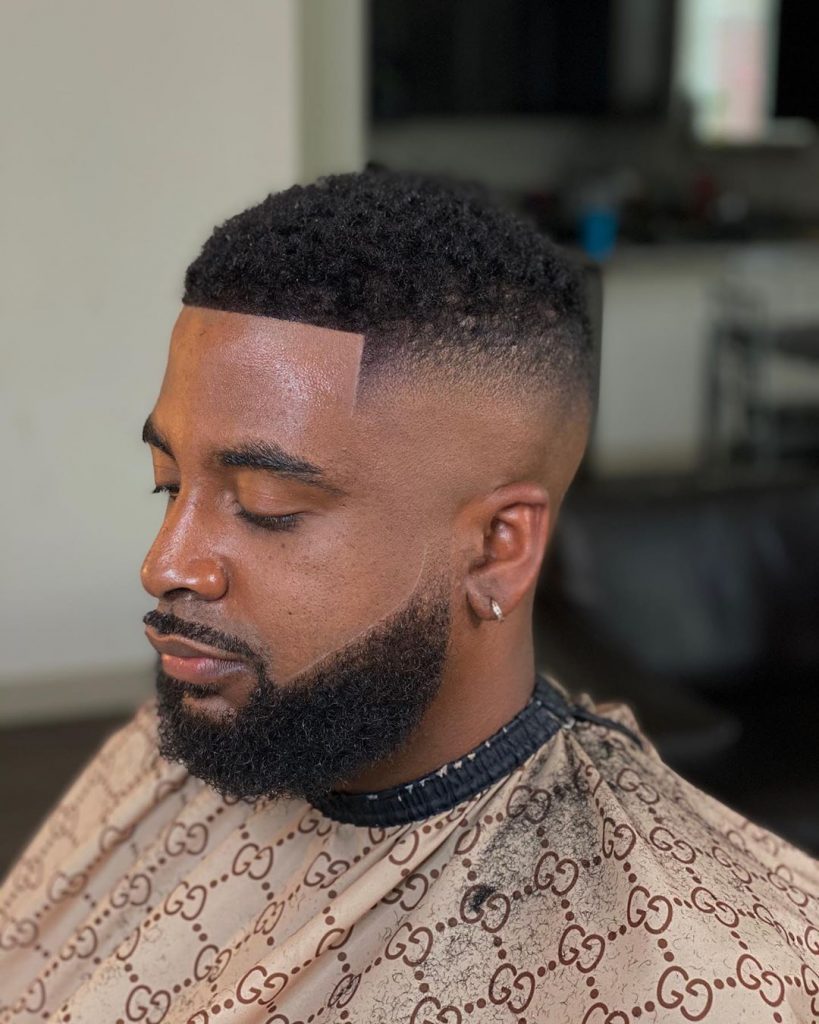 The hair is short, the fade is high, and the beard is just right.
8. Very Short Fade Haircuts For Men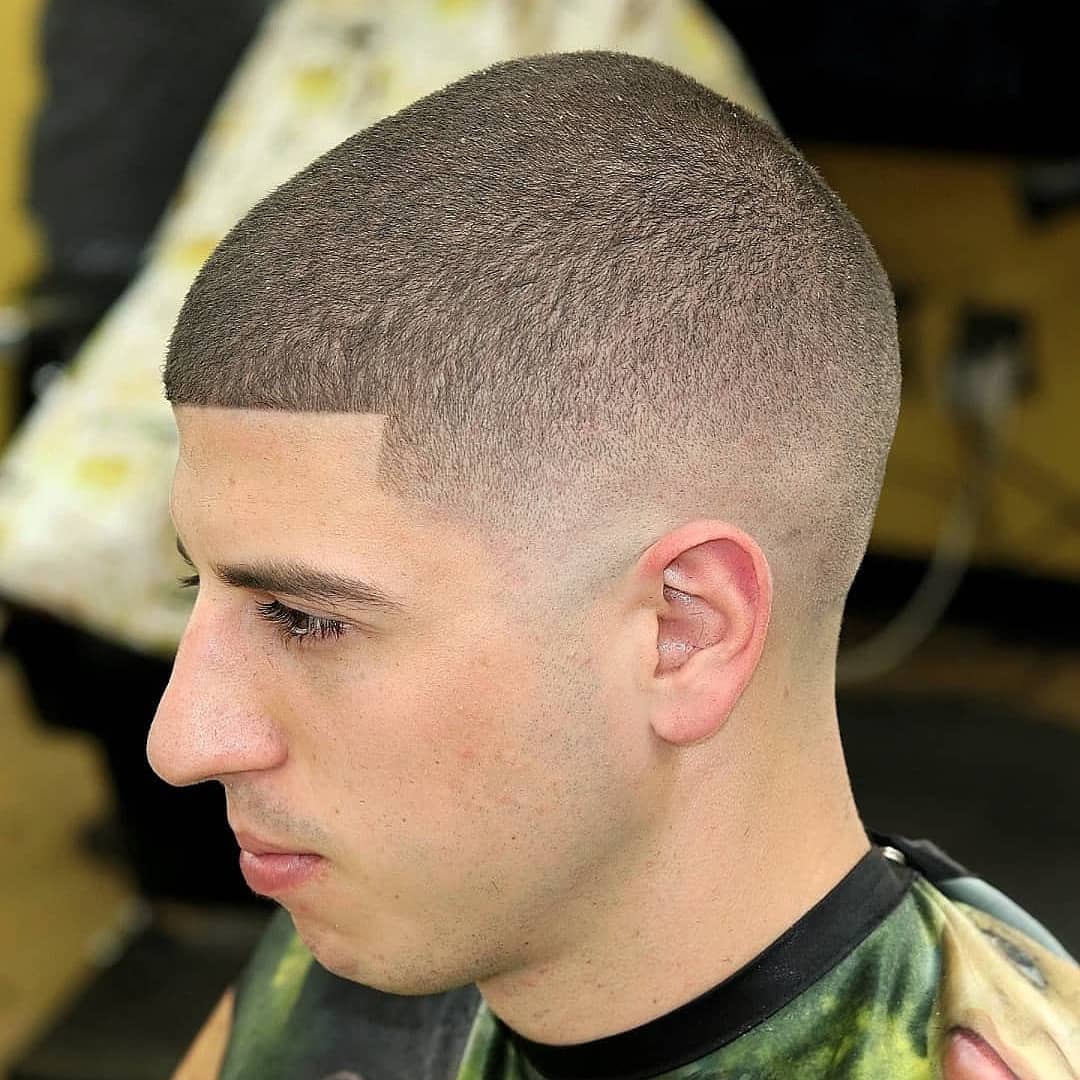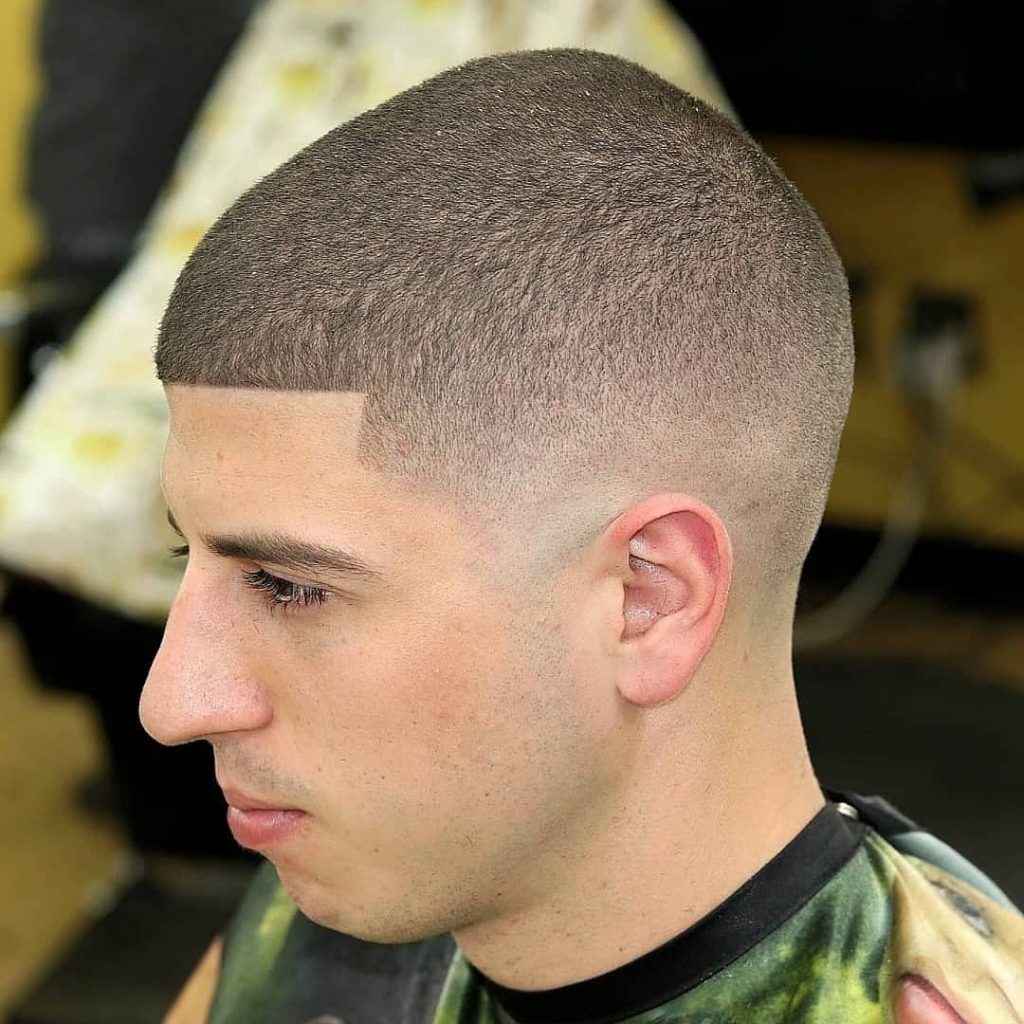 Just when you think hair can't go shorter, the fade takes it down to the skin.
9. Short Fade Haircuts For Black Men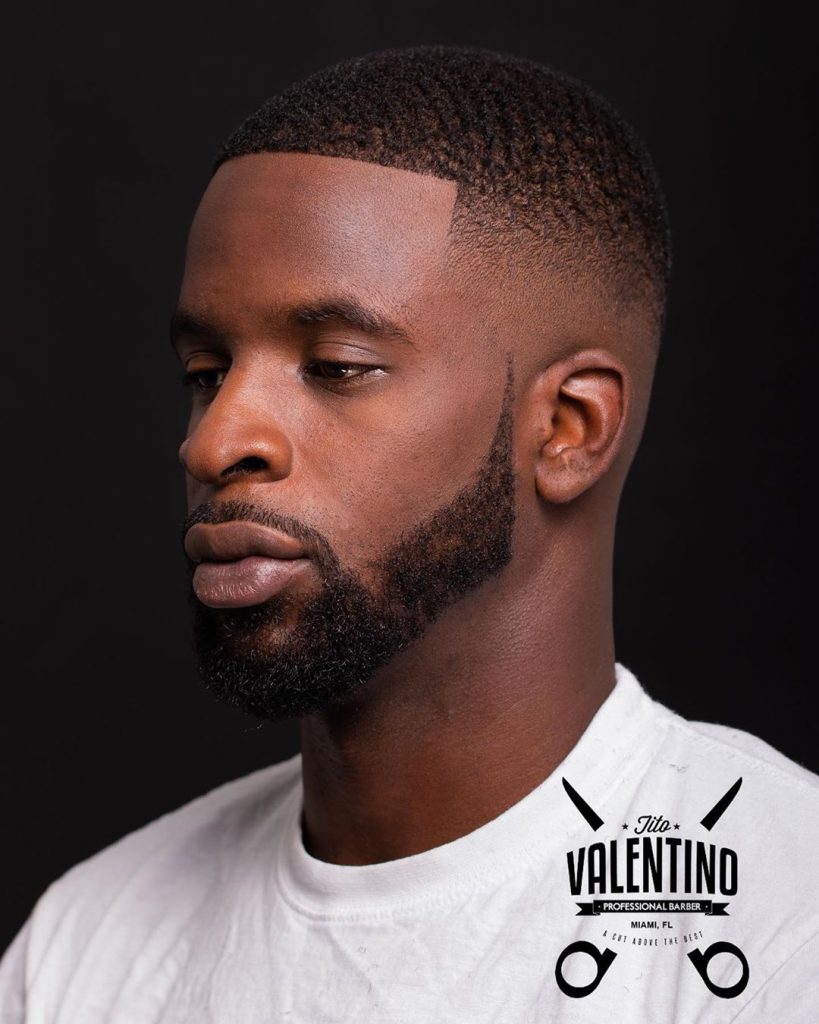 With a skin fade and a beard, the question is how to connect the two. One option is a fade while the other option is this tapered beard shape.
10. Short Natural Hairstyles For Men + Fade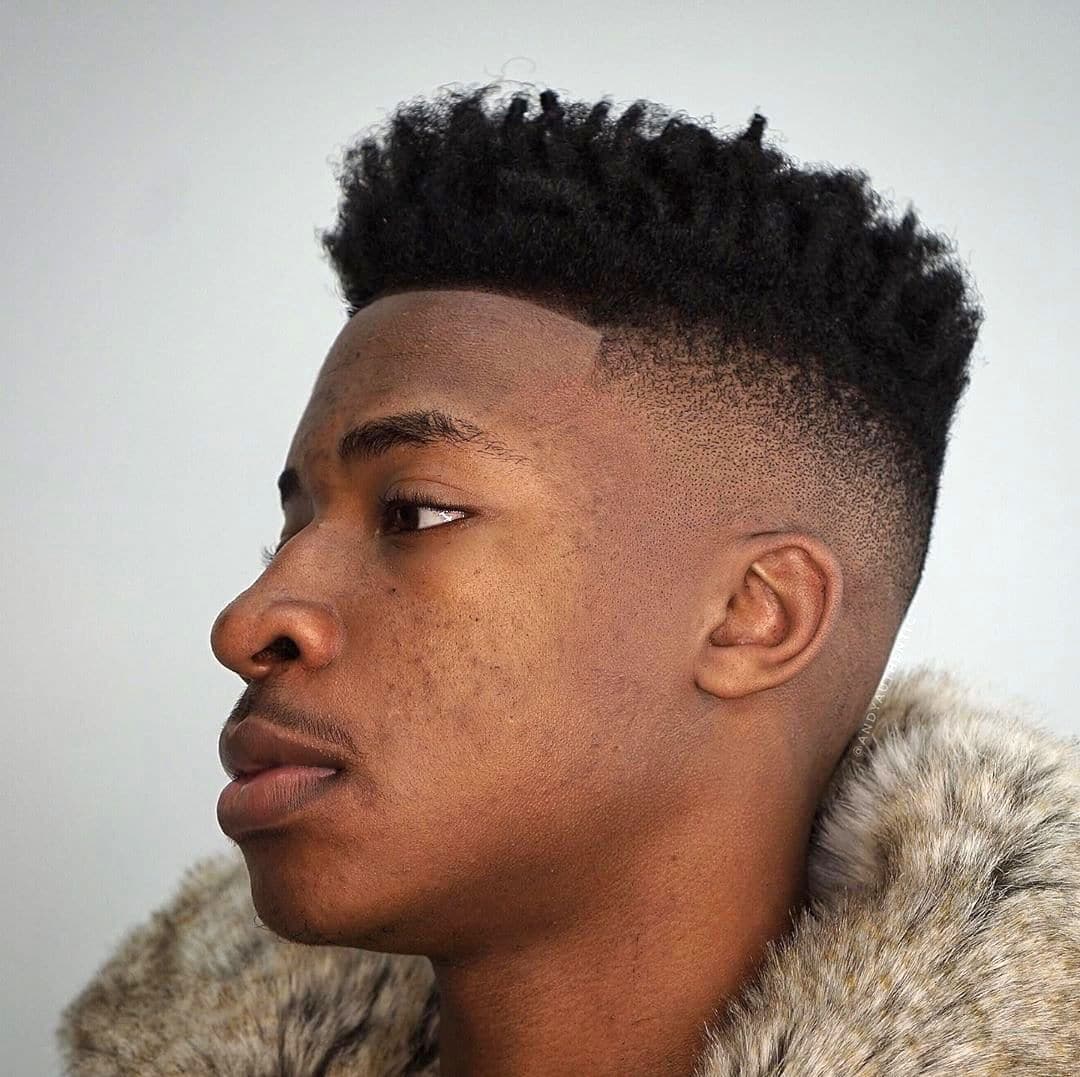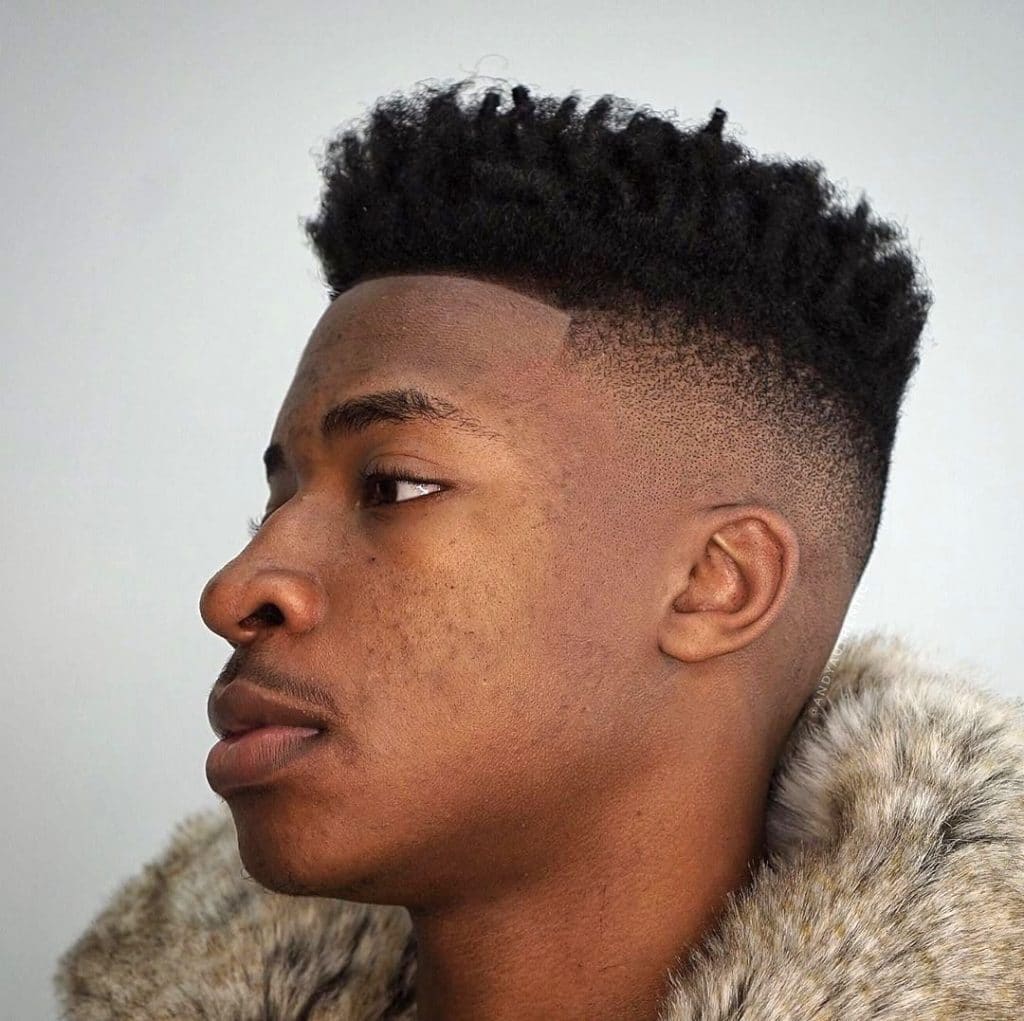 Short twists over a high fade highlights that natural texture.
11. Short Fringe Haircut + Fade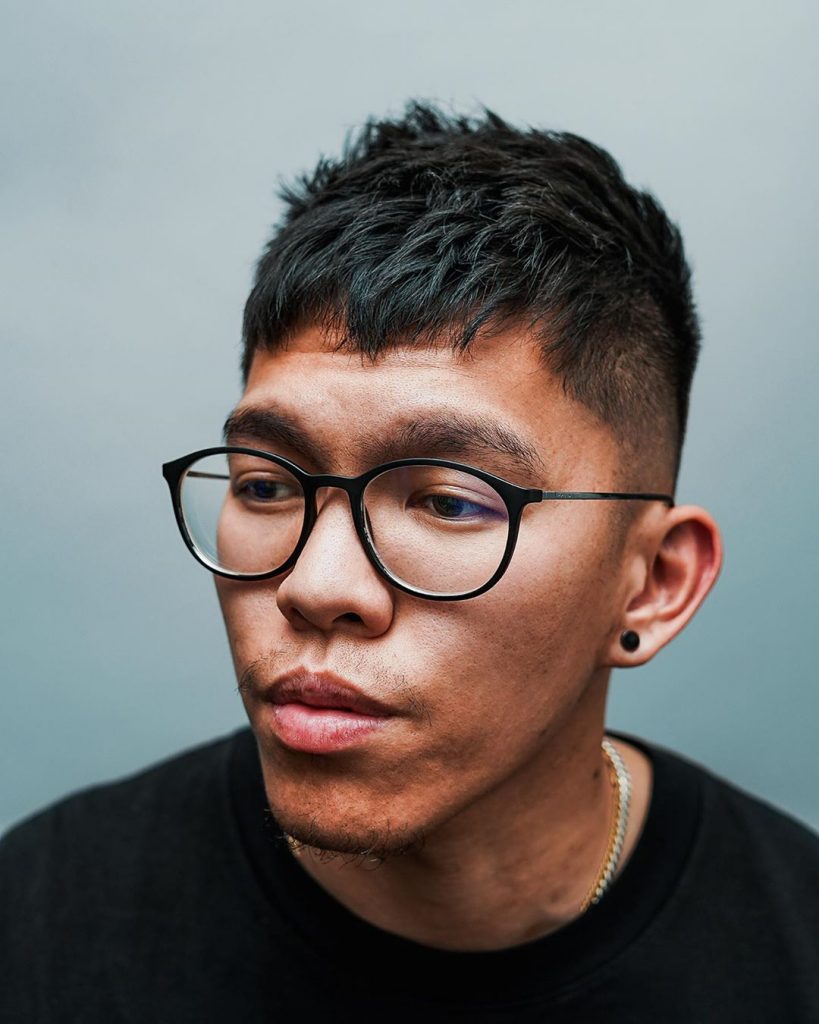 A very cool way to wear the crop fringe, with textured cutting and styling.
12. Short Curly Hair + Line Up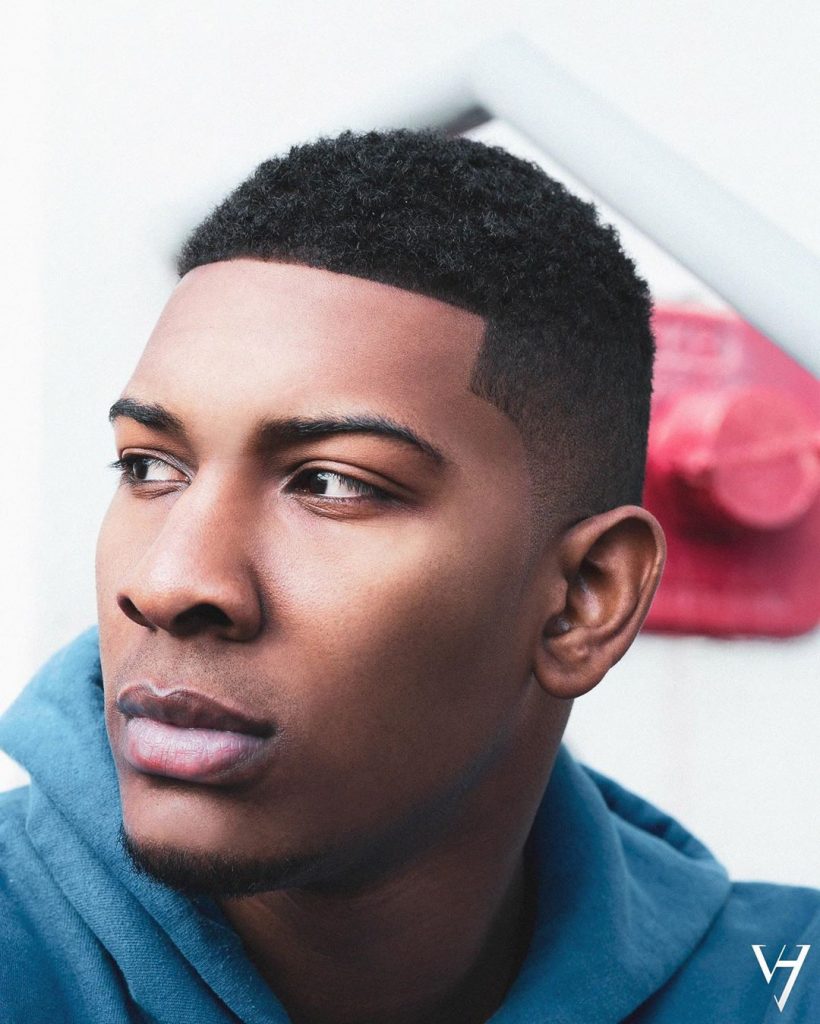 Hair is cut very short but long enough to reveal some texture. A line up literally frames the face.
13. Faux Hawk + Fade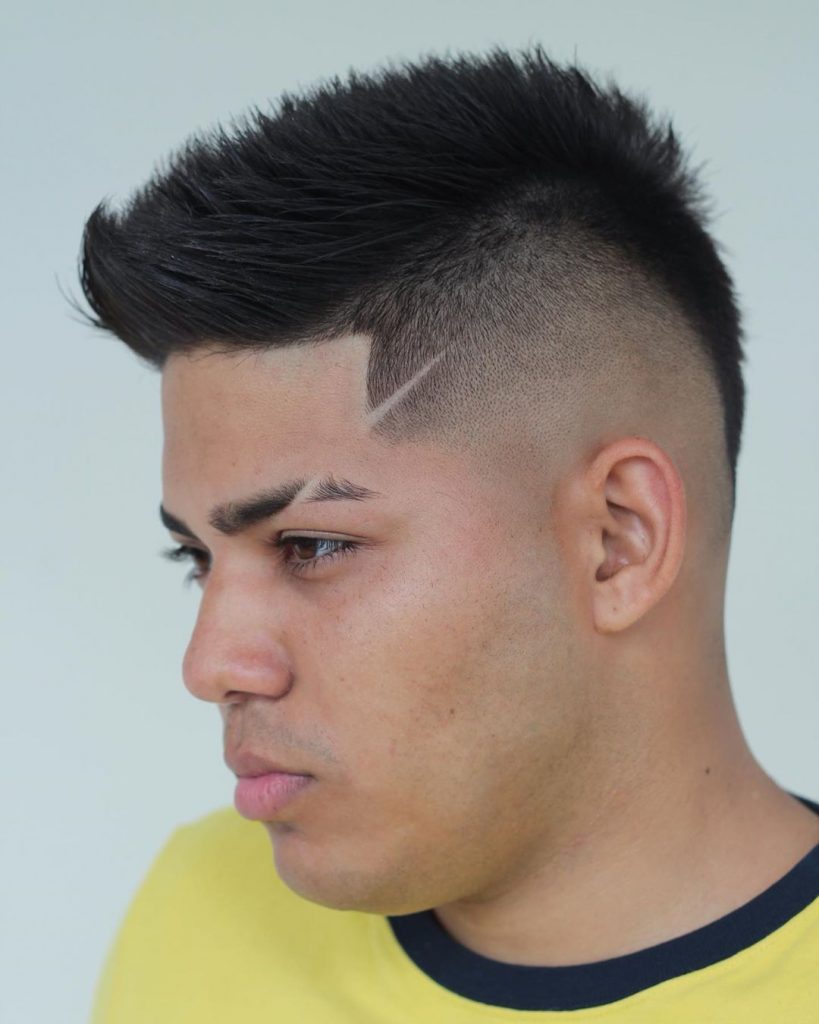 This mohawk-ish look is wide and spiky at the front but pulled up into a peak. The V-shaped back and brow slash that continues into the temple adds to the edgy look.
14. Burst Fade Mohawk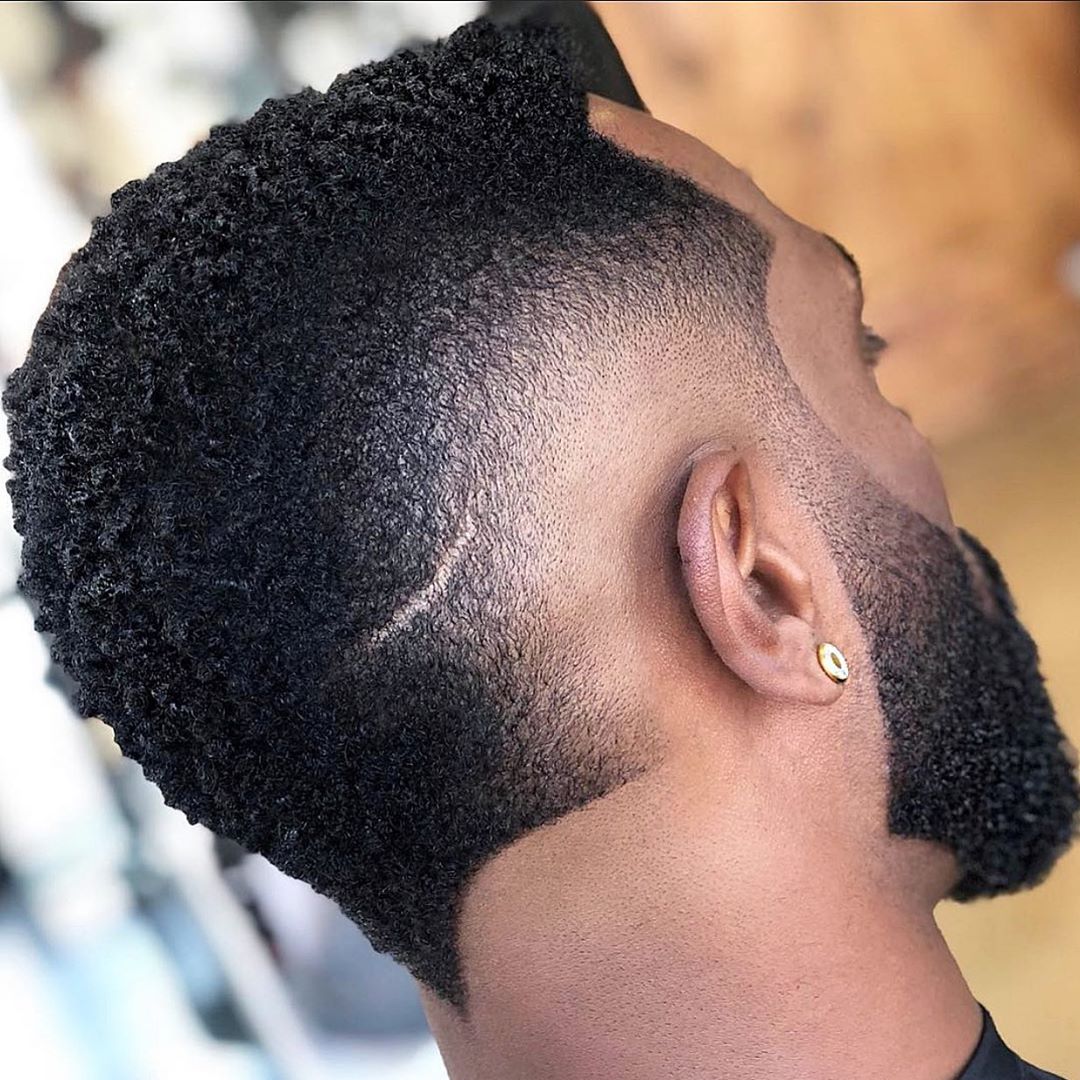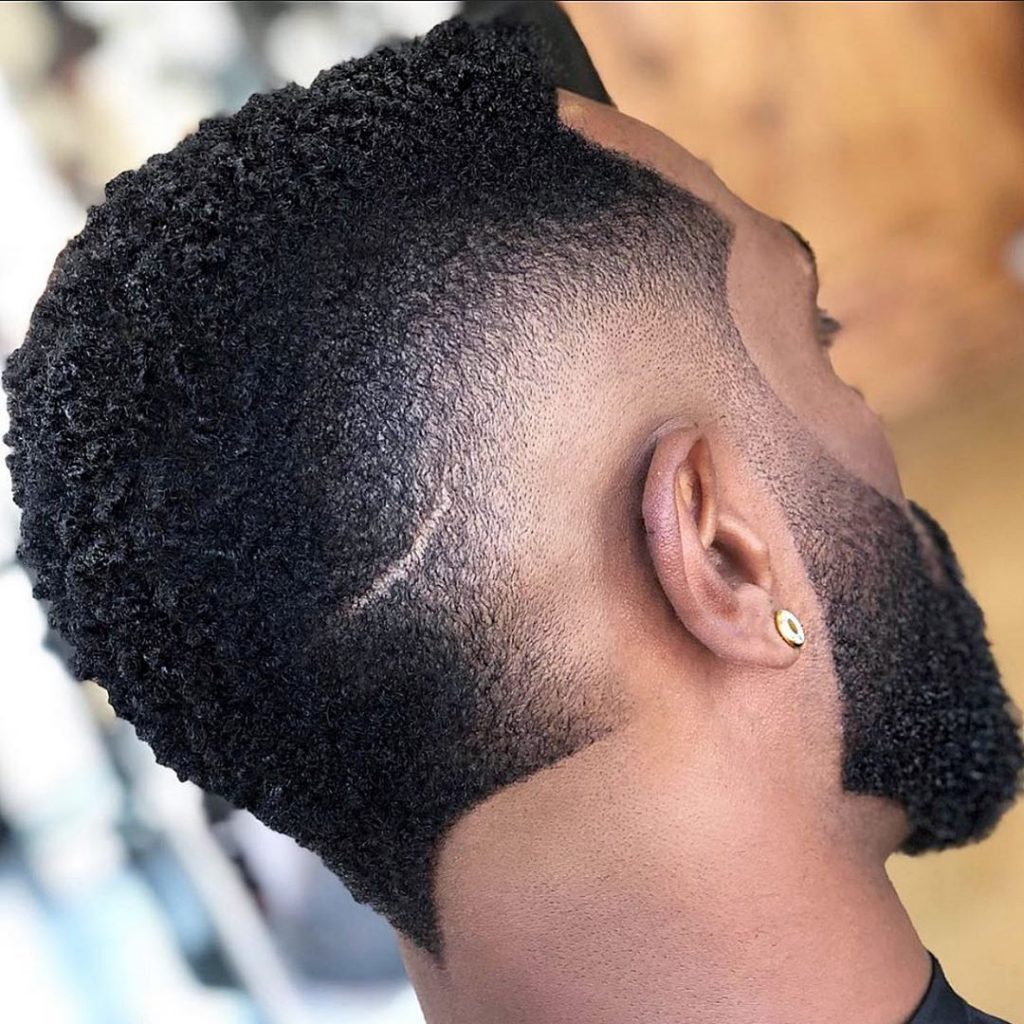 A burst fade at both sides may be the most popular type of mohawk fade. Add a pointed neckline for even more of a statement.
15. Short Crop Fade Hairstyles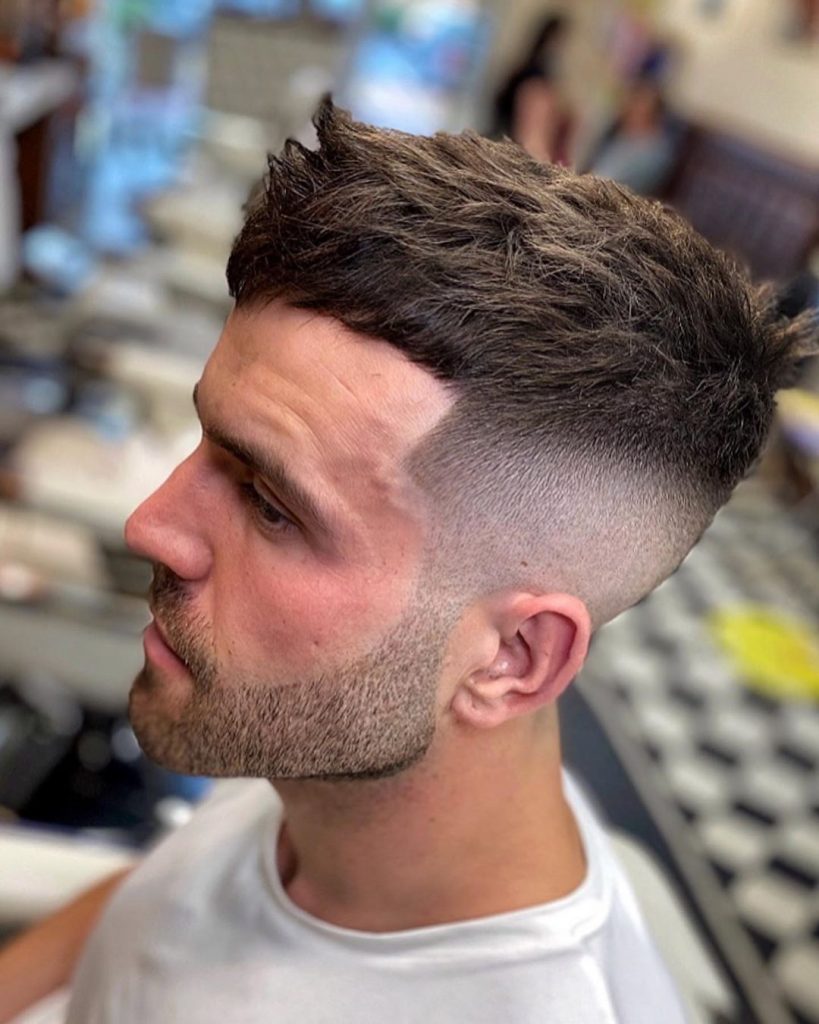 This version of the trendy crop top sits heavy texture over a high fade that cuts straight around the head.
16. Comb Over Fade Hairstyle For Short Hair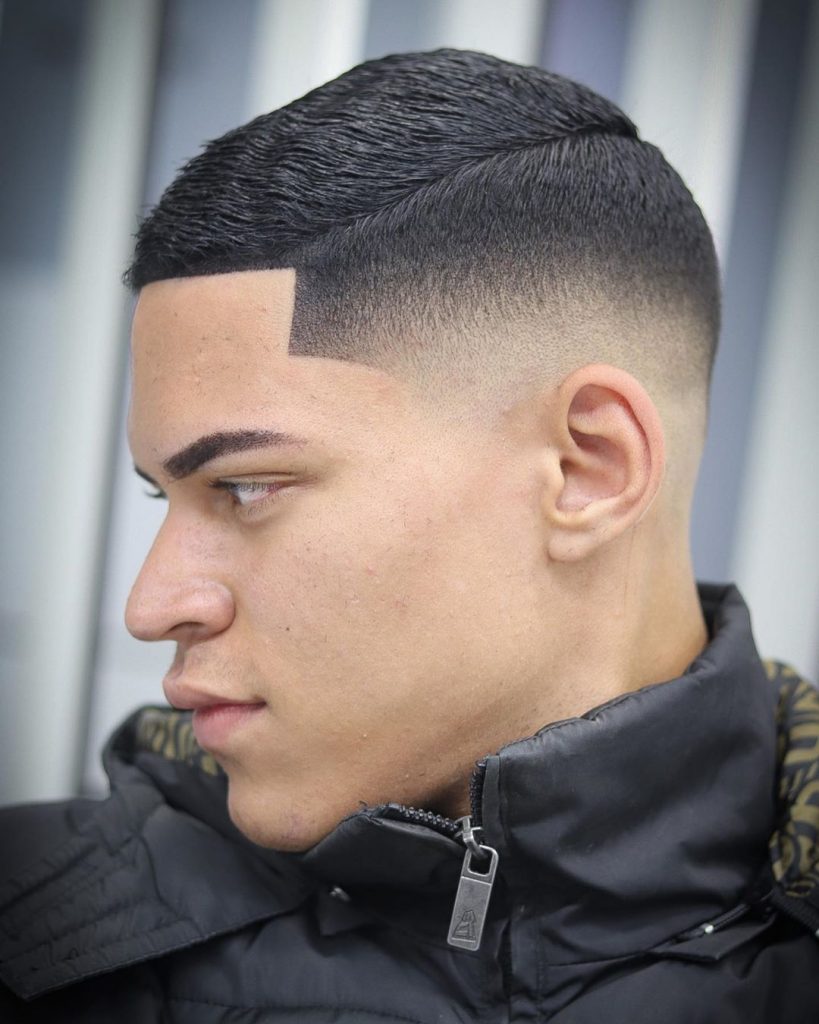 When your comb over isn't a cover up you can cut thick hair short on top and even shorter on the sides. Use a comb to get these textured lines.
17. Short Fade + Asian Hair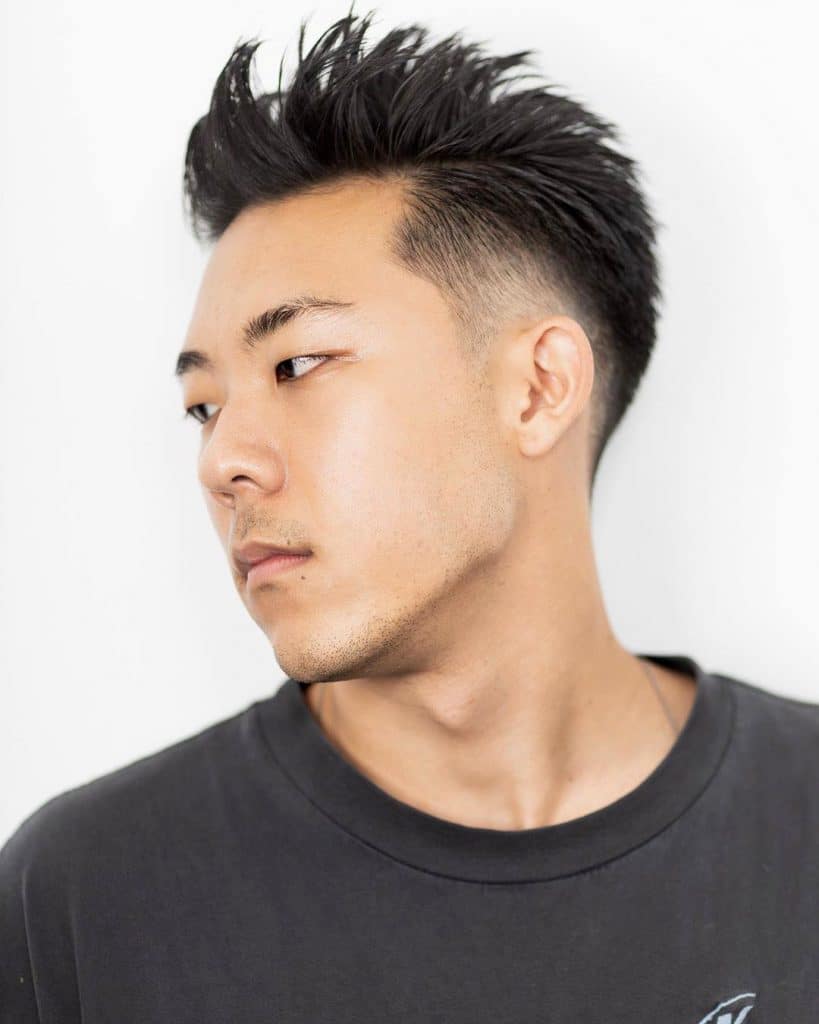 Sometimes Asian hair can be thick and coarse with a tendency to stand up. This fade haircut works with this hair type for cool messy spikes with short sides plus a low fade.
18. Short Black Hair + Taper Fade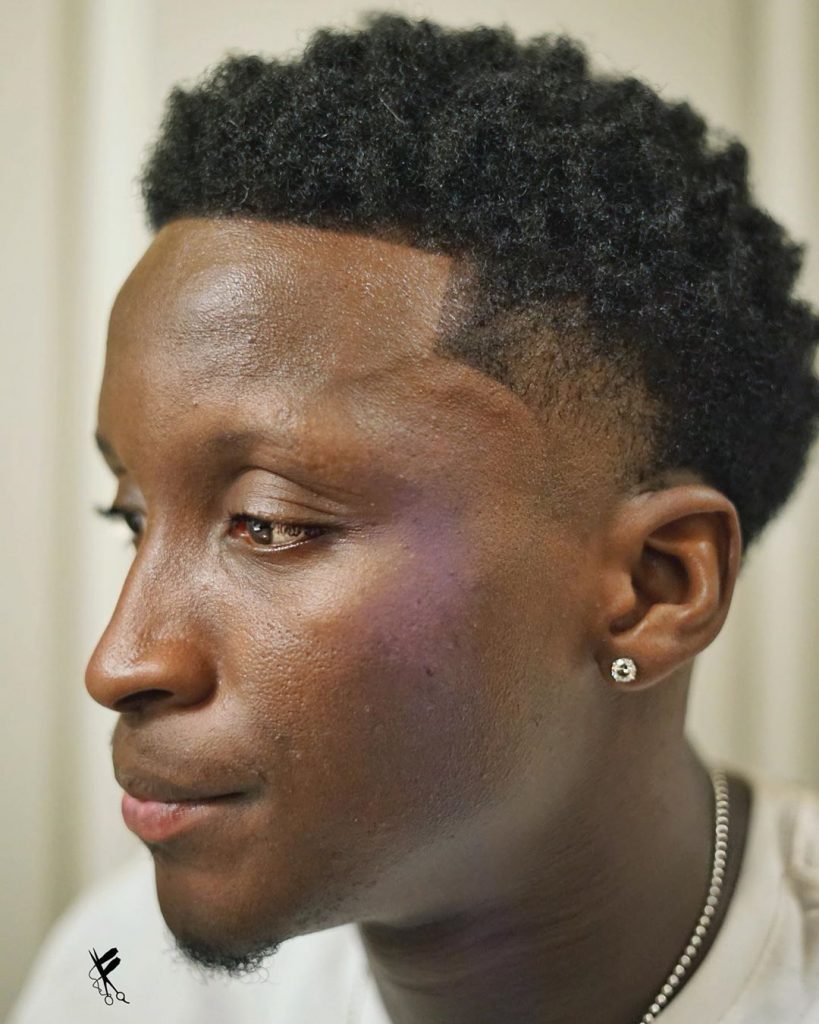 The taper fade is a cool way to get crisp edges while cutting the least amount of hair. Why would you want to remove any more of these sponge curls.
19. Medium Fade + Crop Haircut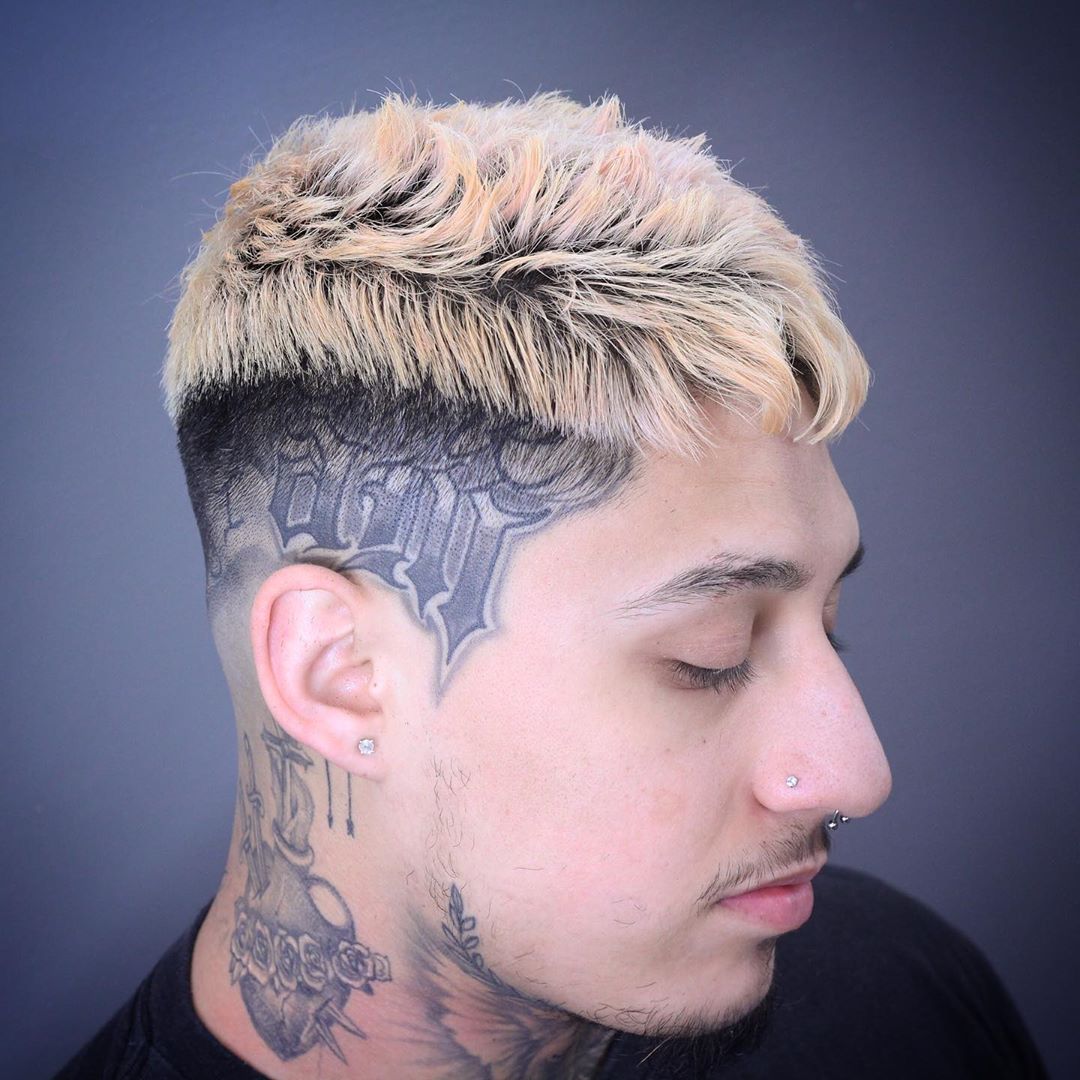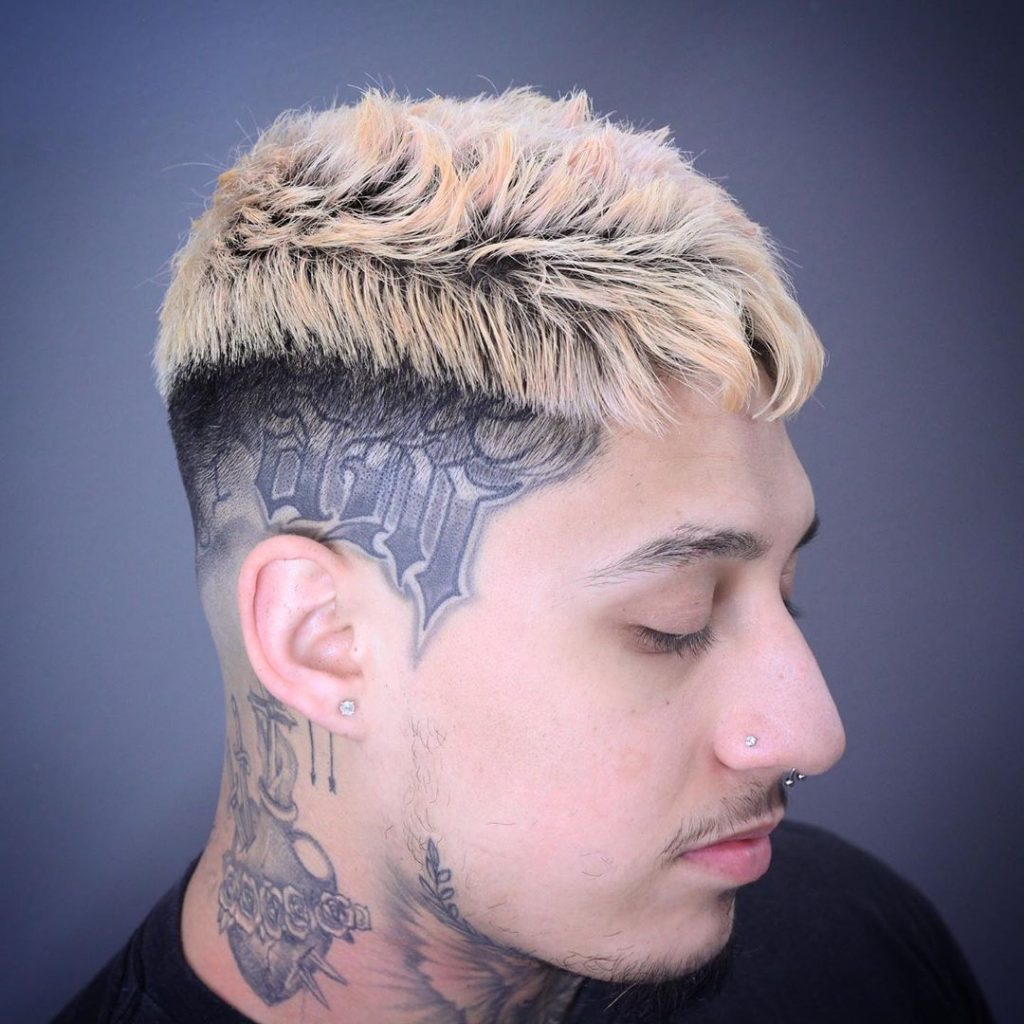 When you have head tattoos, show the off with a medium or even higher fade. A creative crop completes the look.
20. Fade + Short Combover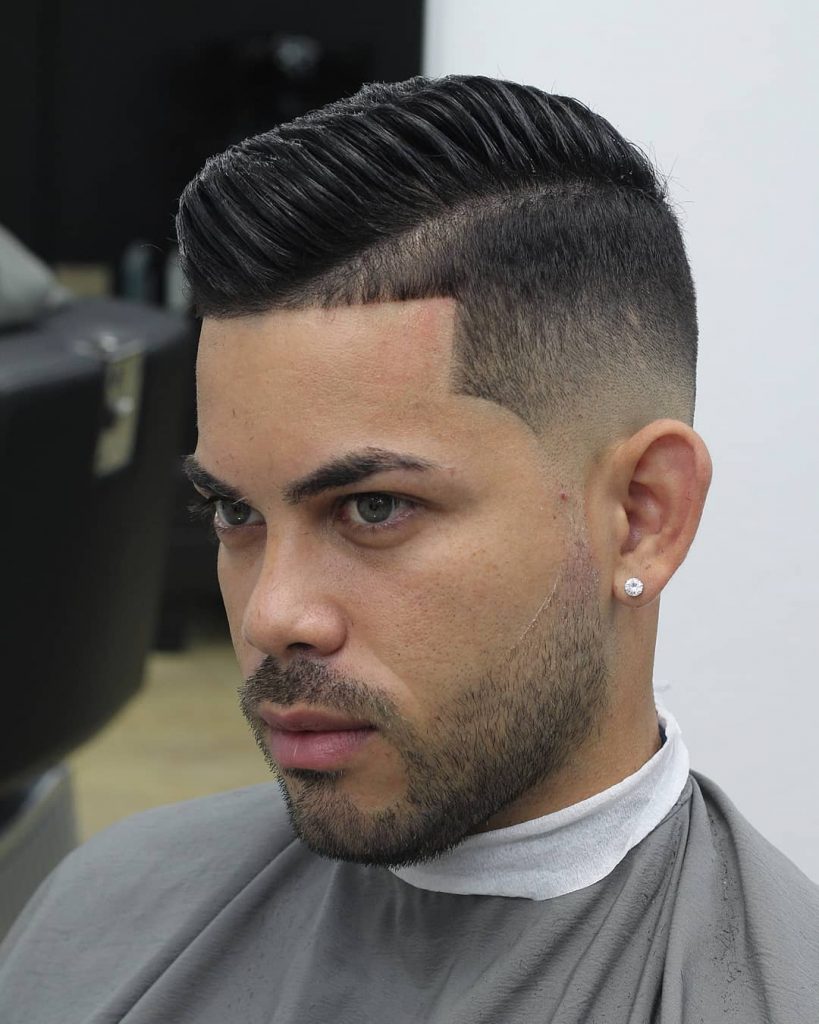 Here's another way to wear a short combover, with a fade all the way up to where the side part would be.
21. Short Curly Fade Hairstyles For Men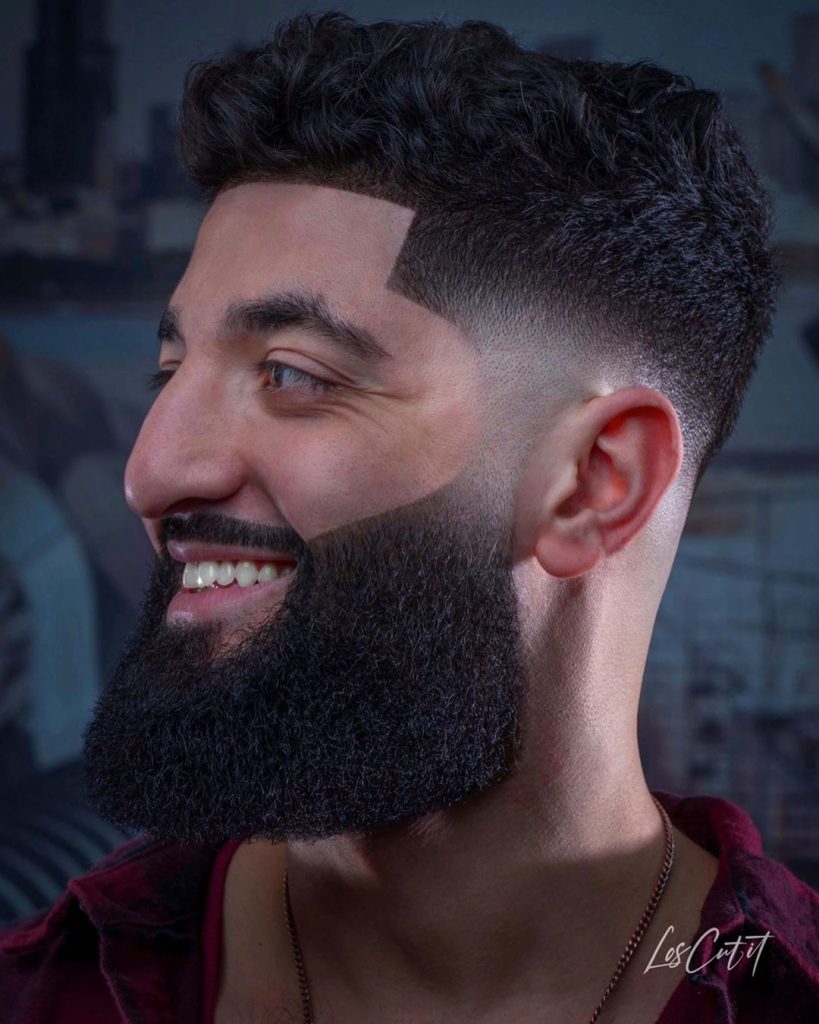 Your smile when you look so much better than good. This cool look has short textured curls and a full beard with a stripe of a fade in between.
22. Short Skin Fade Hairstyles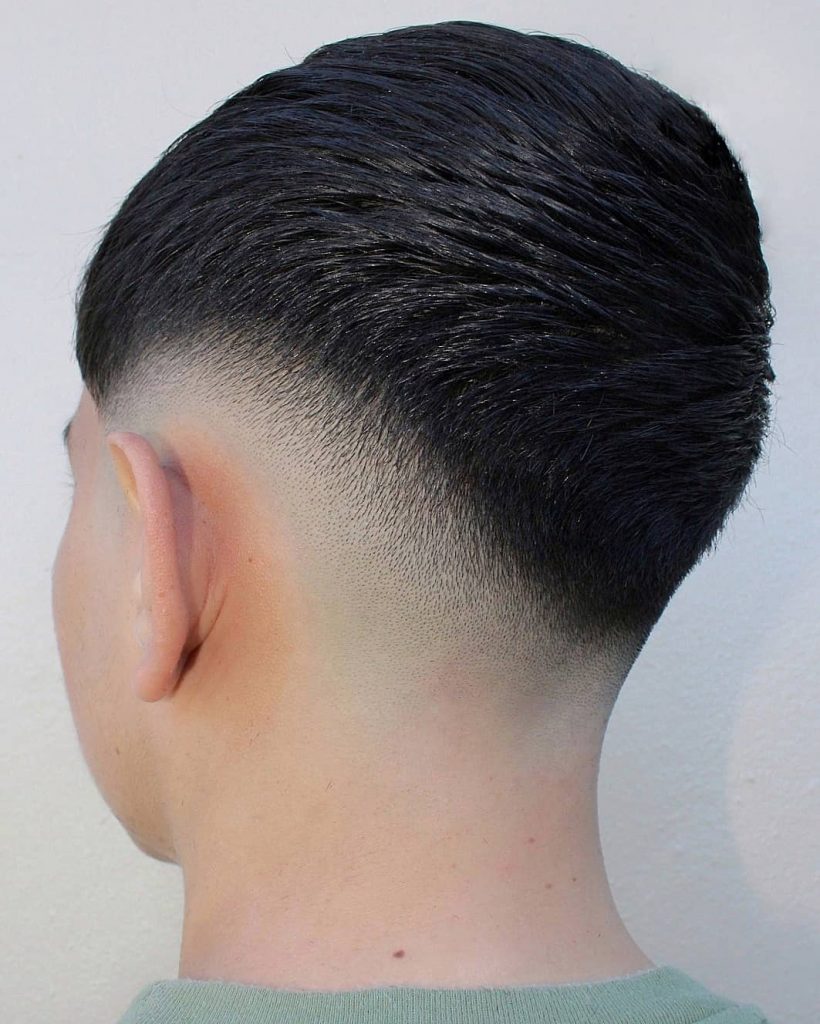 This short cut is a cool way to tame thick, unmanageable hair.
23. Short Afro + Fade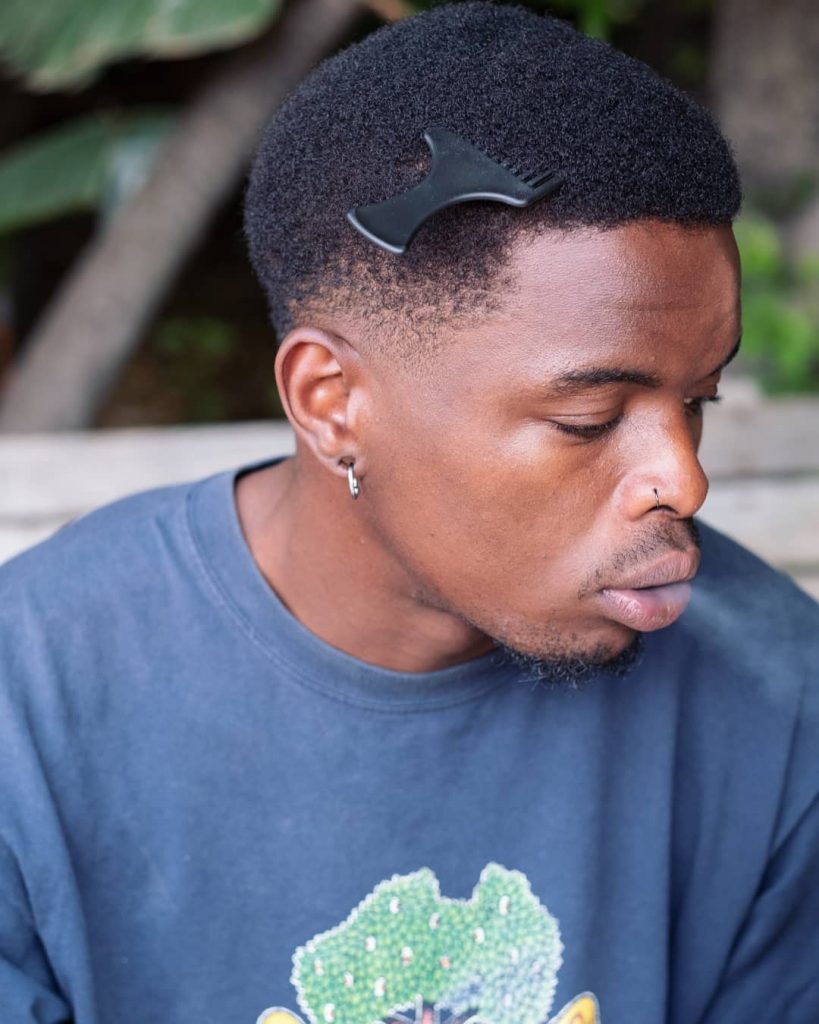 This short afro with a fade is fresh and modern with some retro flair from the stylishly placed pick.
24. Short Twists + High Skin Fade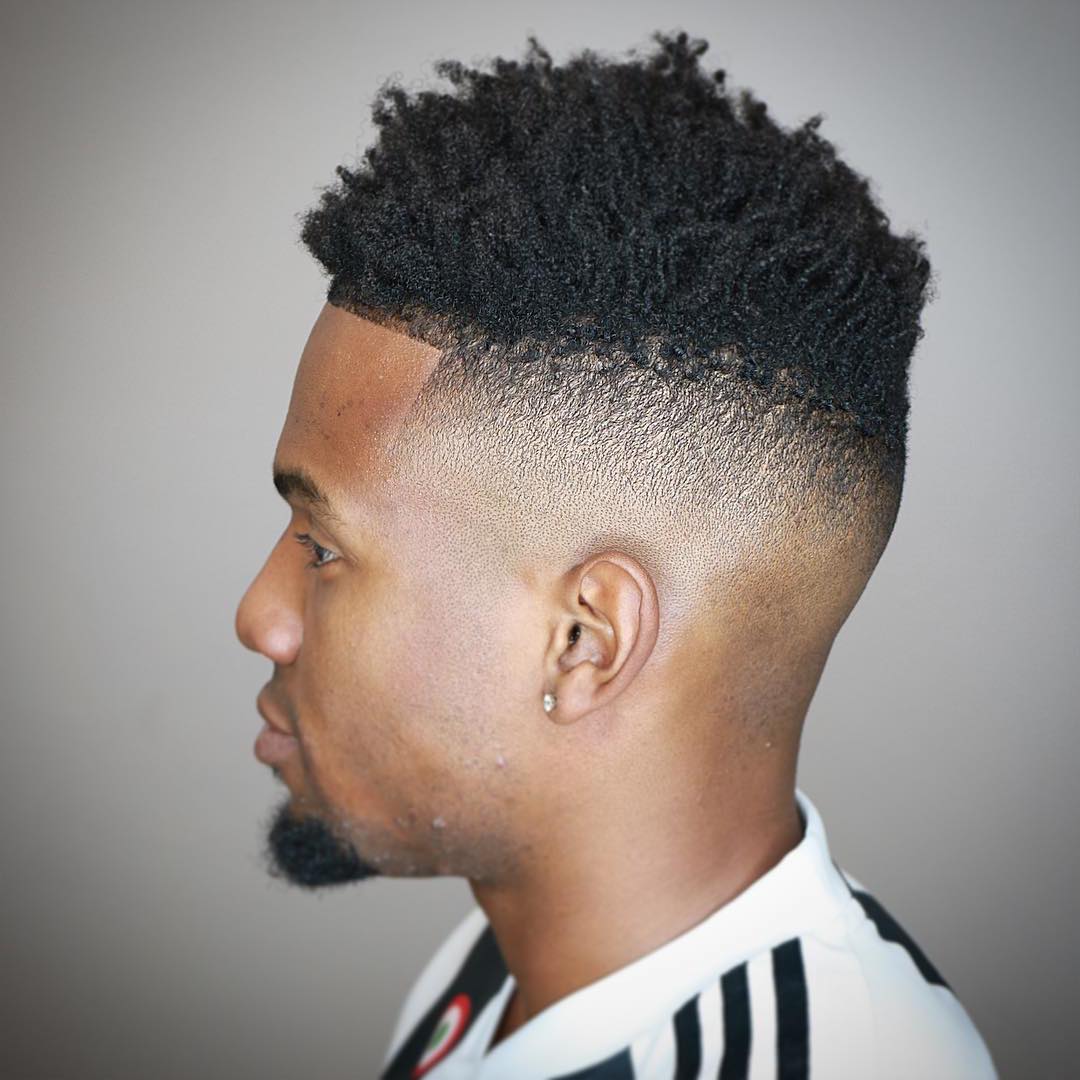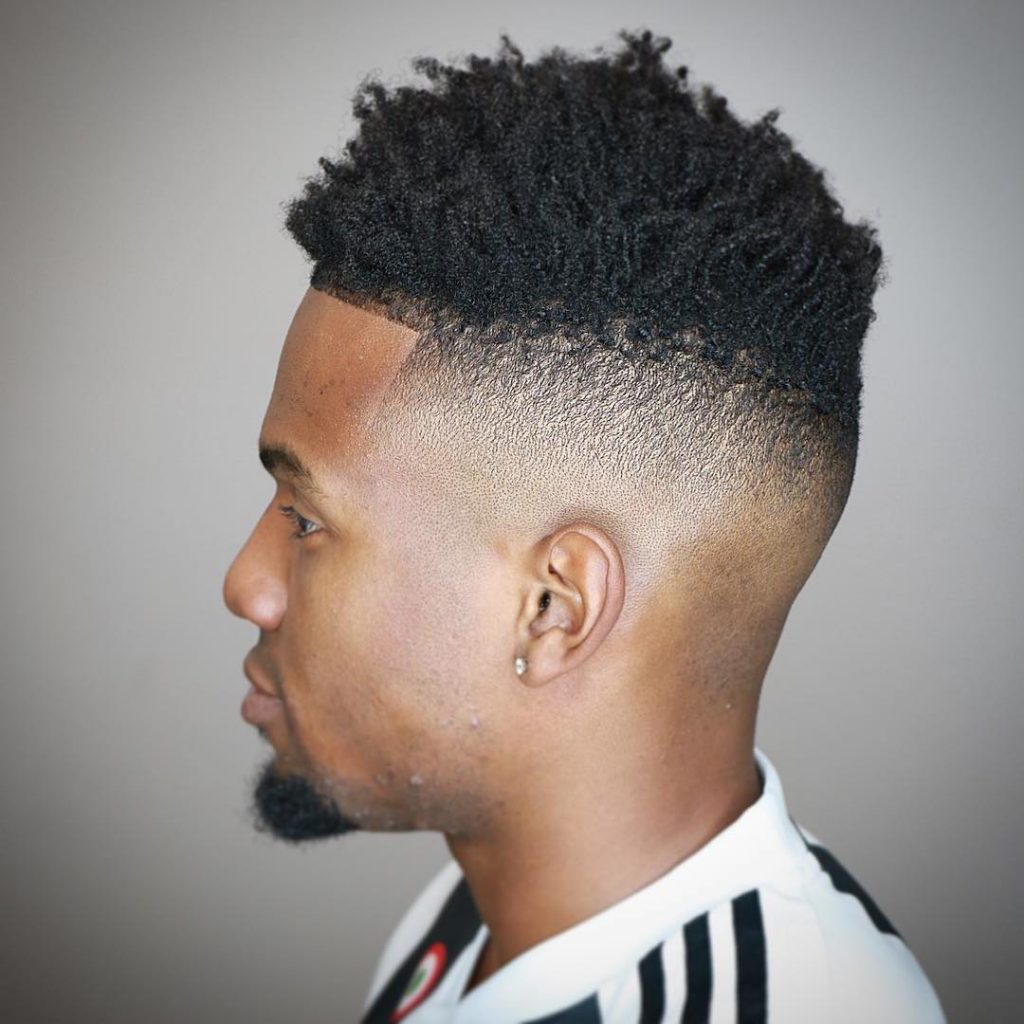 This high and tight ends in small twists that are short enough to stand up.
25. Short Side Part Haircut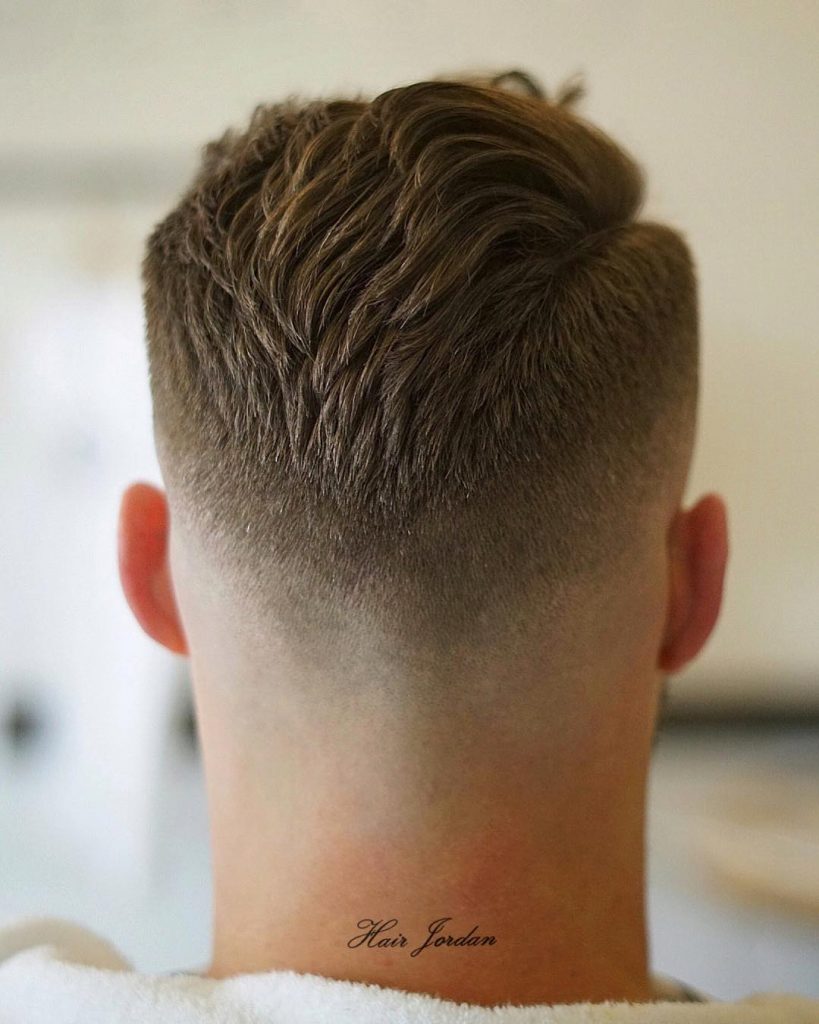 If a fresh fade and wavy texture isn't enough, add a side part.
26. Textured Crop Fade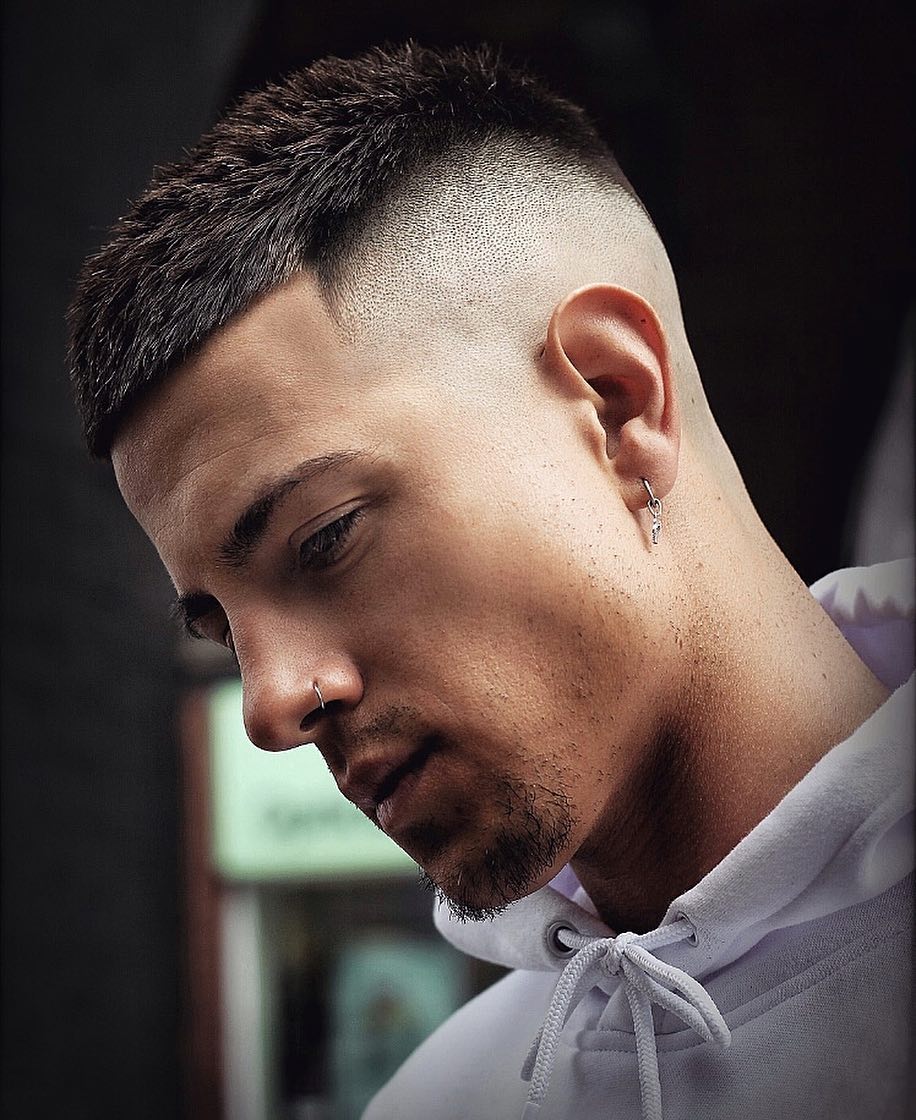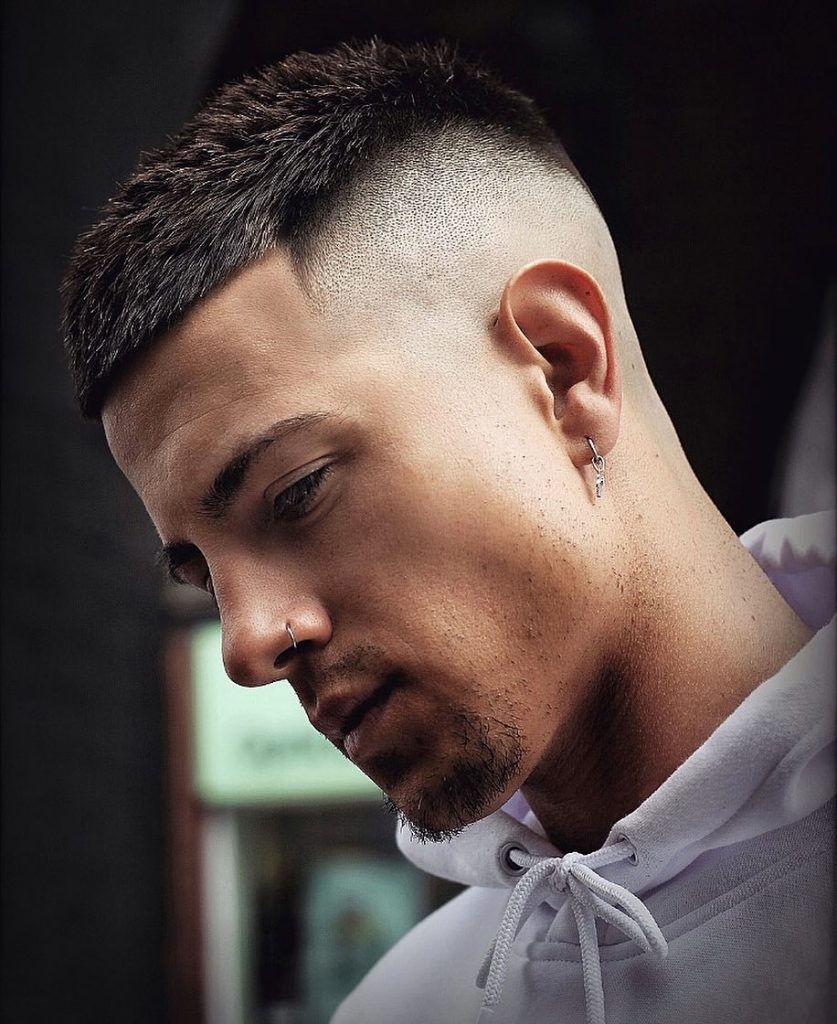 The crop top has been one of the most popular men's haircuts for over year and counting. It's a trendy look that works for all hair types. This version doesn't need much length to showcase thick hair. The fade goes down to the skin to keep you cool and contrast with heavy texture on top.
27. Buzz Cut + Fade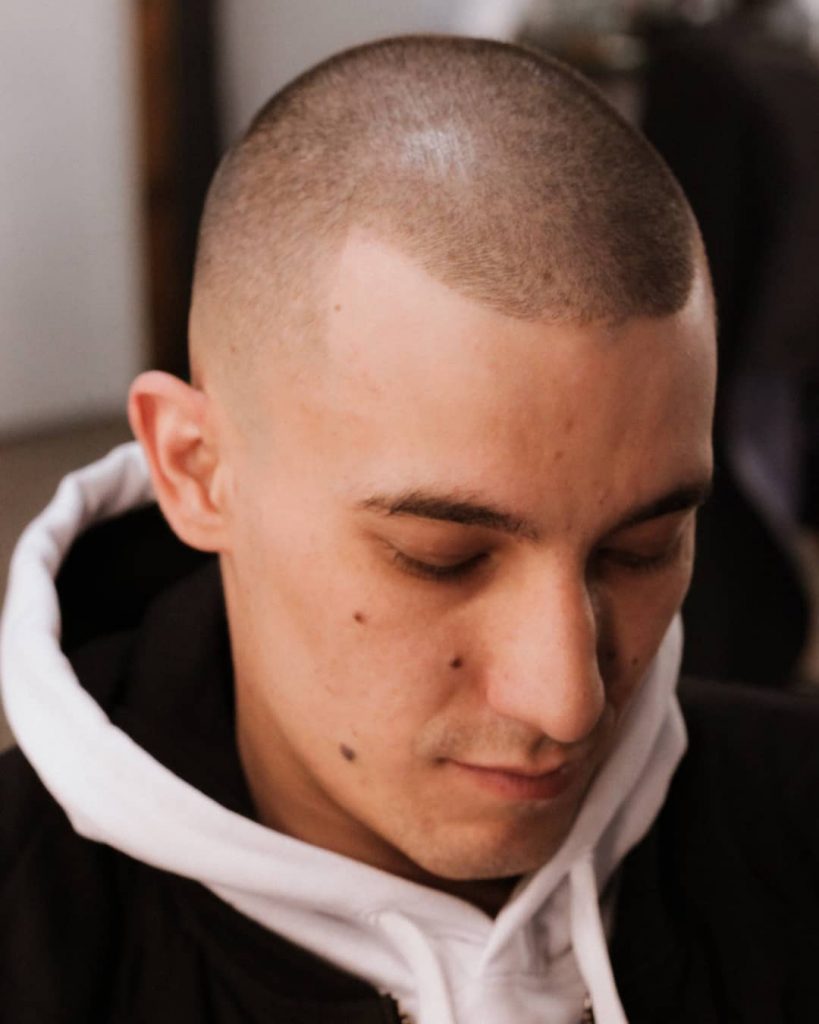 Go any shorter and this dude would be bald. This ultra-short buzz showcases the precision of the barber, who managed to define a hairline and blurry fade with a fraction of a millimeter of hair.
28. Buzz Cut + Taper Fade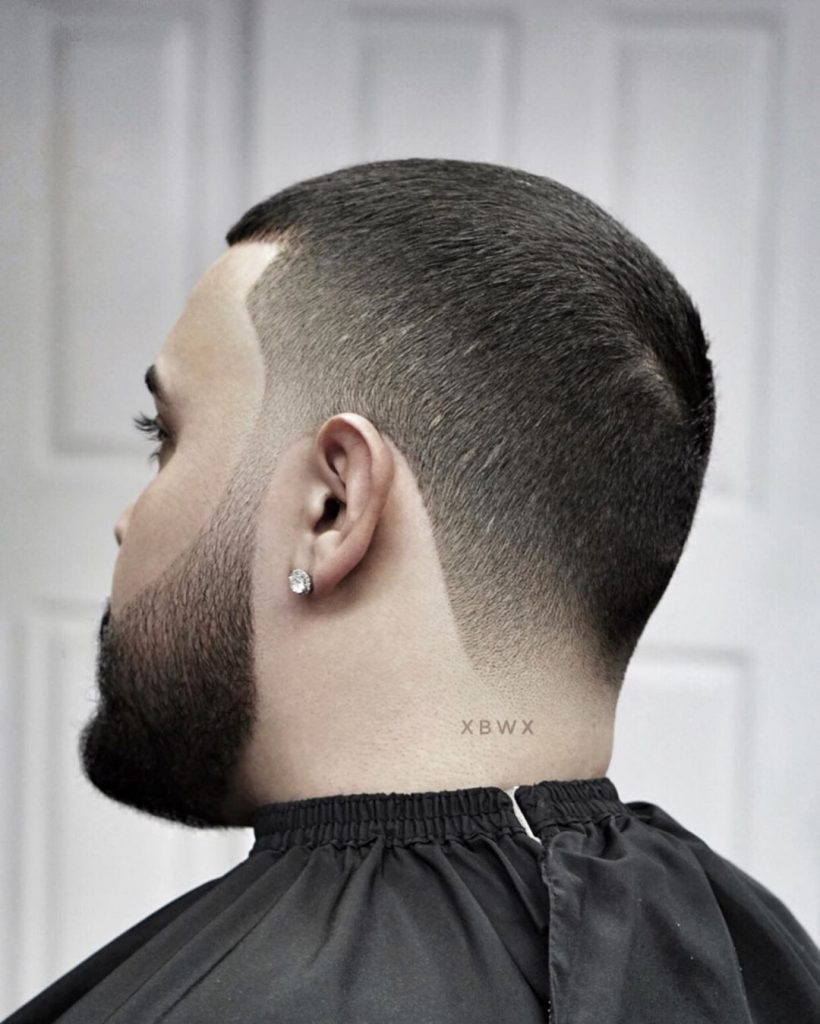 Here's a longer buzz style with a shape up at the hairline and blur at the neckline. In between, you can see the arch behind the ear that is the hallmark of a taper fade. The fade into a defined beard
29. Short Curls + Mid Drop Fade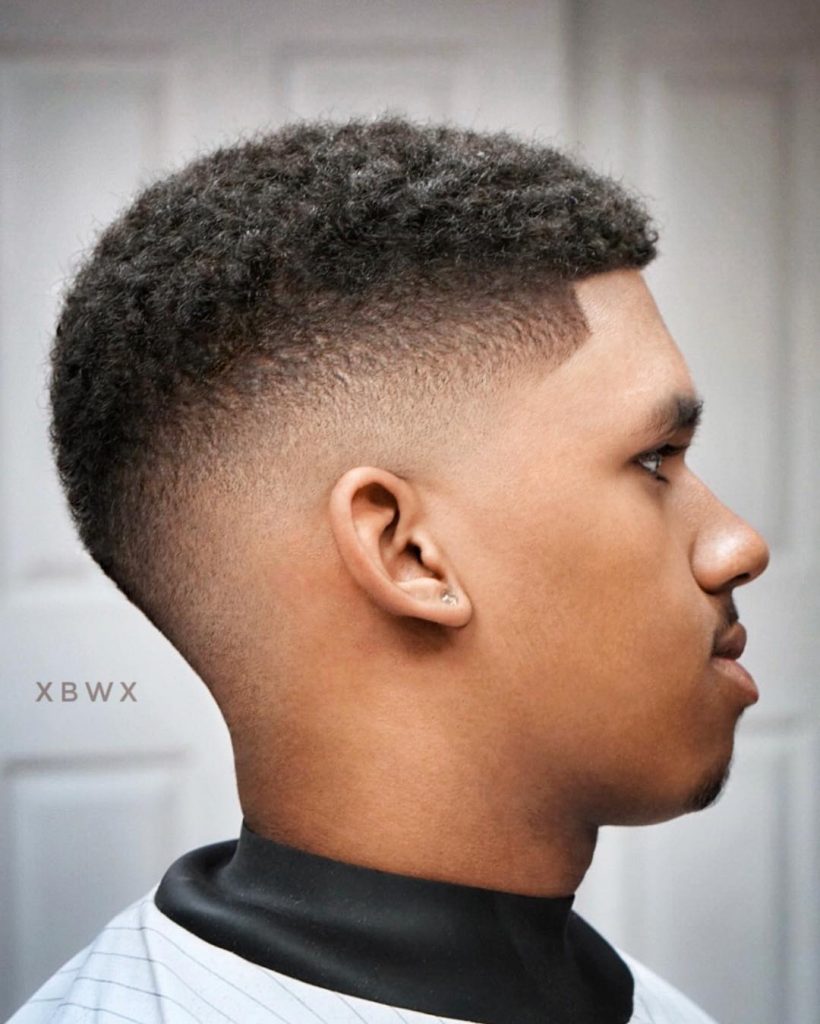 This cool mid fade can be worn with all kinds of short hairstyles on top but looks especially good with this curly texture. The mid fade can drop down to follow the natural hairline, like above, or cut straight across.
30. Textured Spikes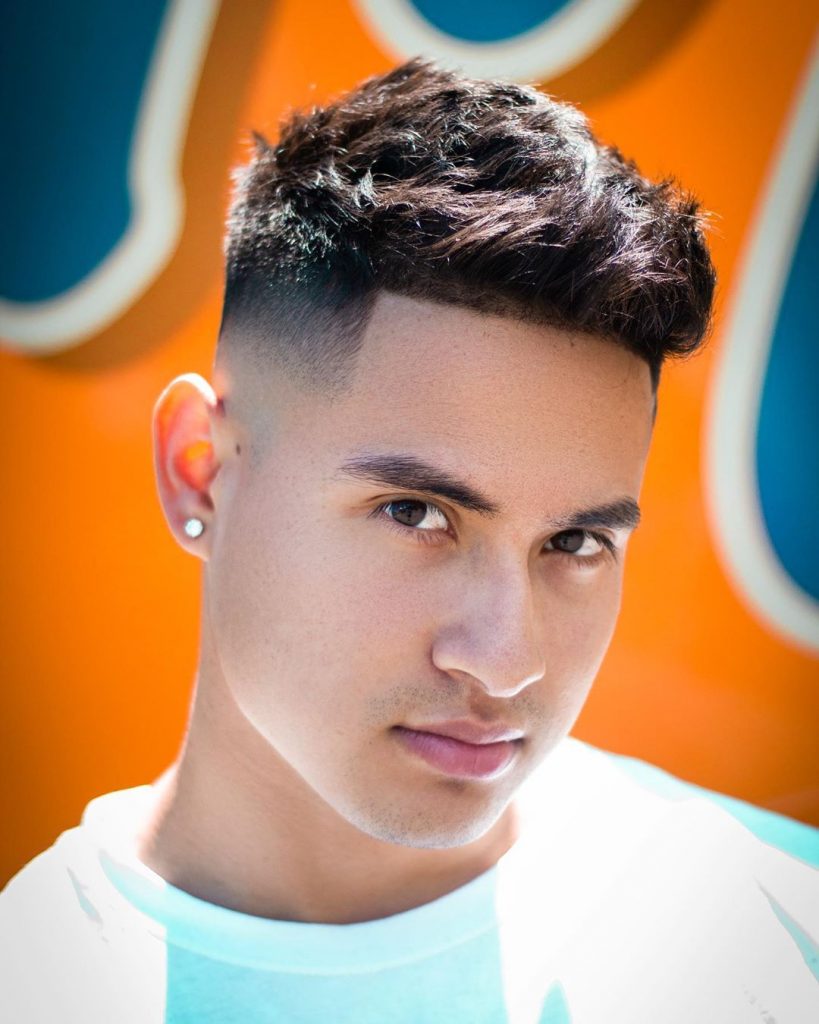 The original spikes styled with hair gel were defined like bristles. This modern version is a softer look that is more texture than spike. Try a hair wax to get this look for thick hair.
31. Spiky Crop Haircut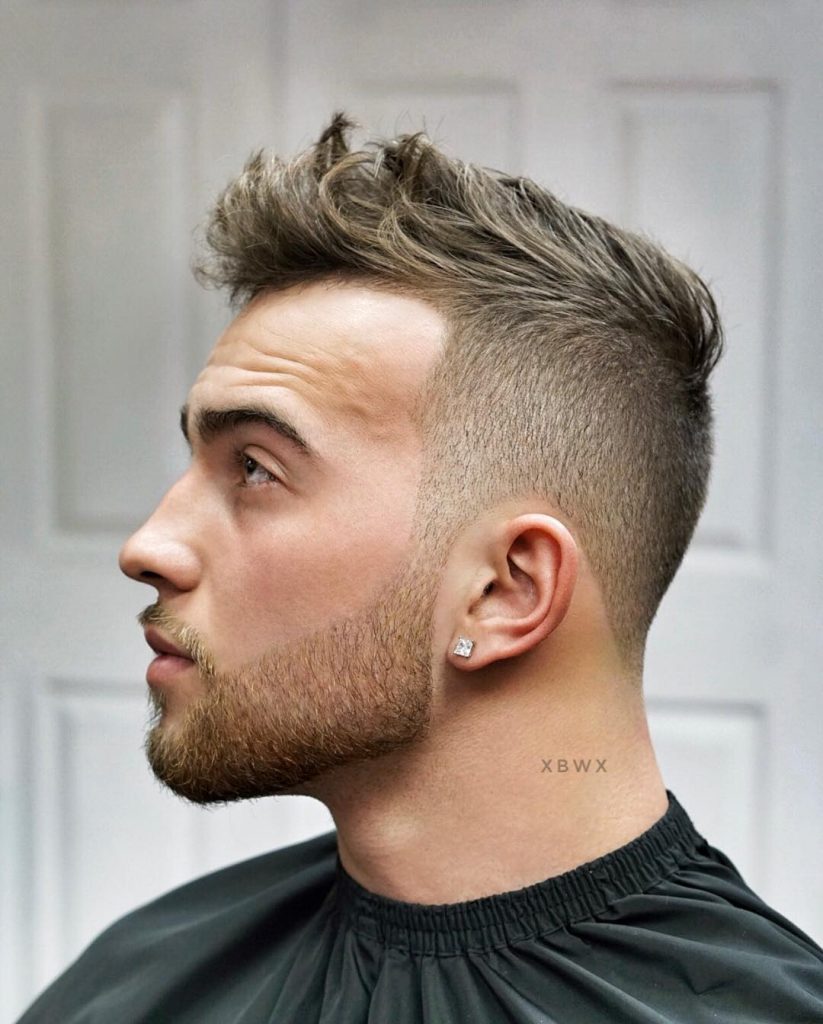 This longer version of a crop features a medium length and weight fringe. This somewhat spiky, somewhat messy, and totally cool faux hawk is another styling option when you don't want to wear hair down.
32. Spiky Quiff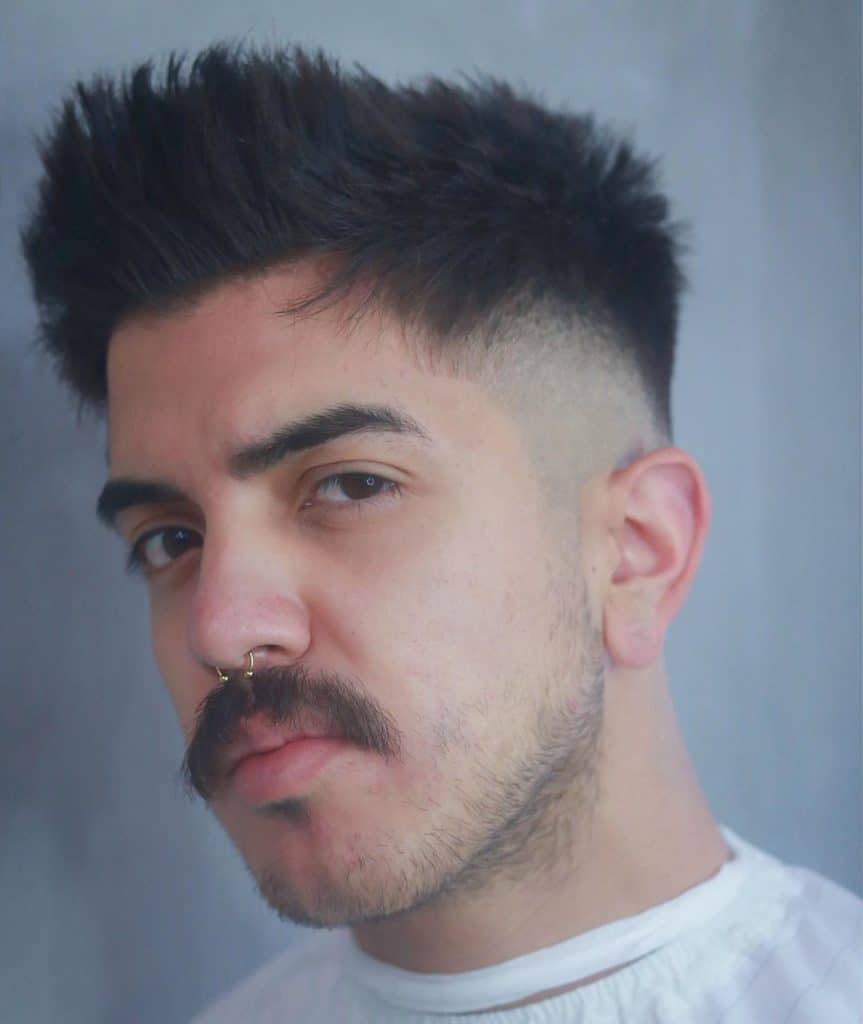 There is something about height at the hairline that is so flattering for men. This fresh look combines two high volume styles – the quiff and spikes.
33. New Hairstyles For Men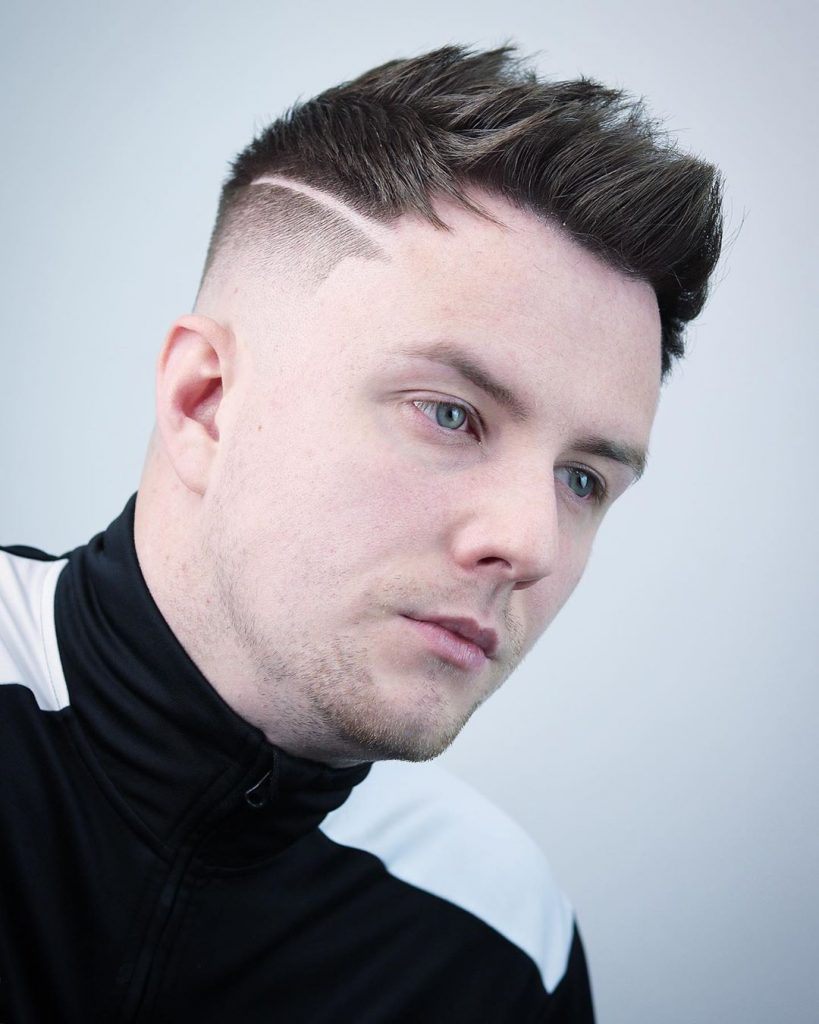 The same place that brought us the crop also keeps coming out with brand new looks. Here is the fade and longer textured top that defines the crop top. The shaved line, horizontal spikes, and hint of a faux hawk are all new.
34. Short Pomp + Low Fade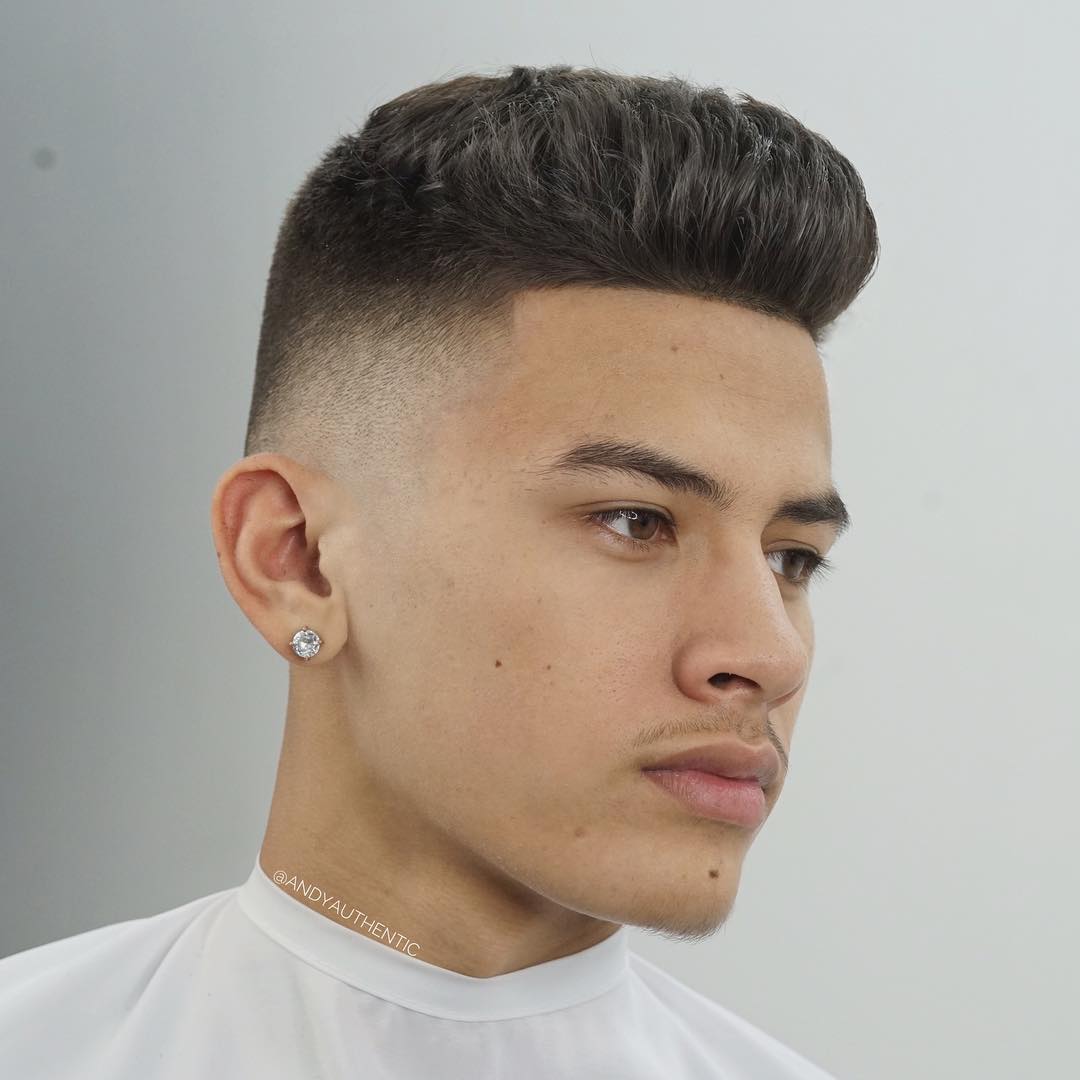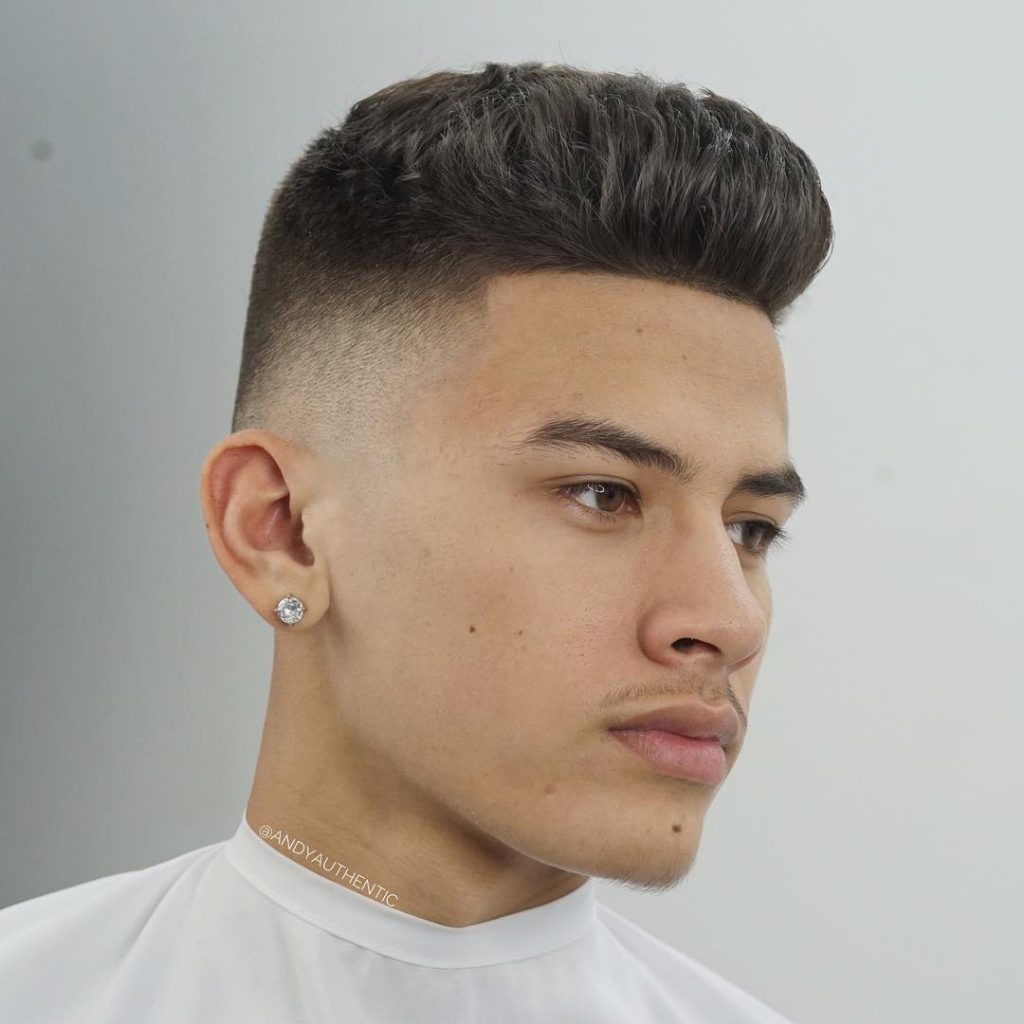 This cool look may be a pompadour but it's hardly vintage. The contrast between the sharp line up, curved pomp, and blurry fade are expertly executed.
35. Short Hair + Low Fade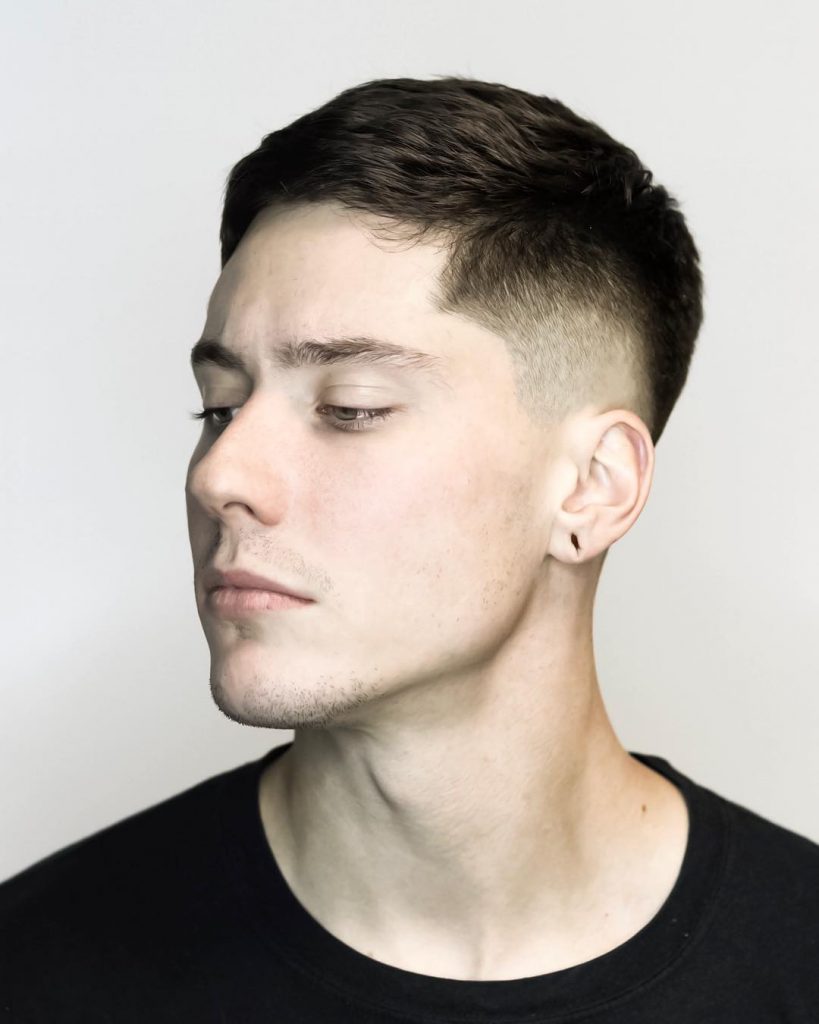 Instead of contrasting shapes and textures, this short style is all about curves. The drop of the fade mirrors the sweep of bangs without the interruption of a side part.
36. Textured Crop + High Fade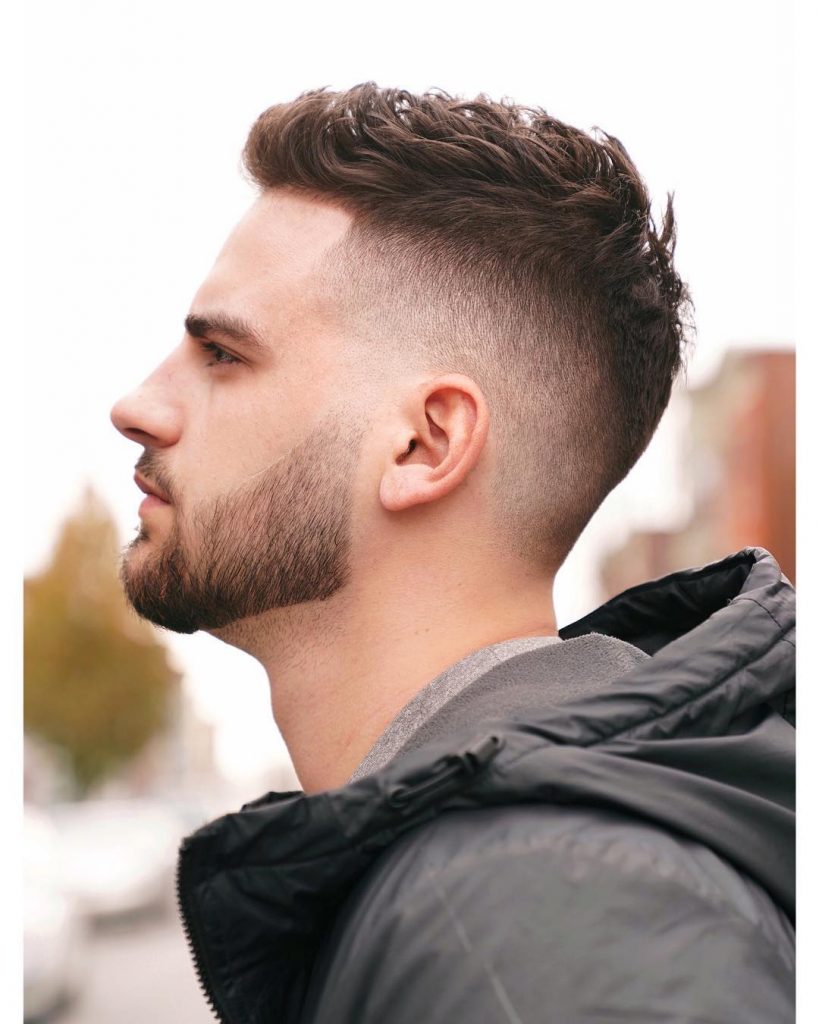 As we have stated over and over again, the shaved sides of a fade make hair on top appear thicker and fuller. It does that here while emphasizing the texture and volume of the style.
37. High Quiff + Low Fade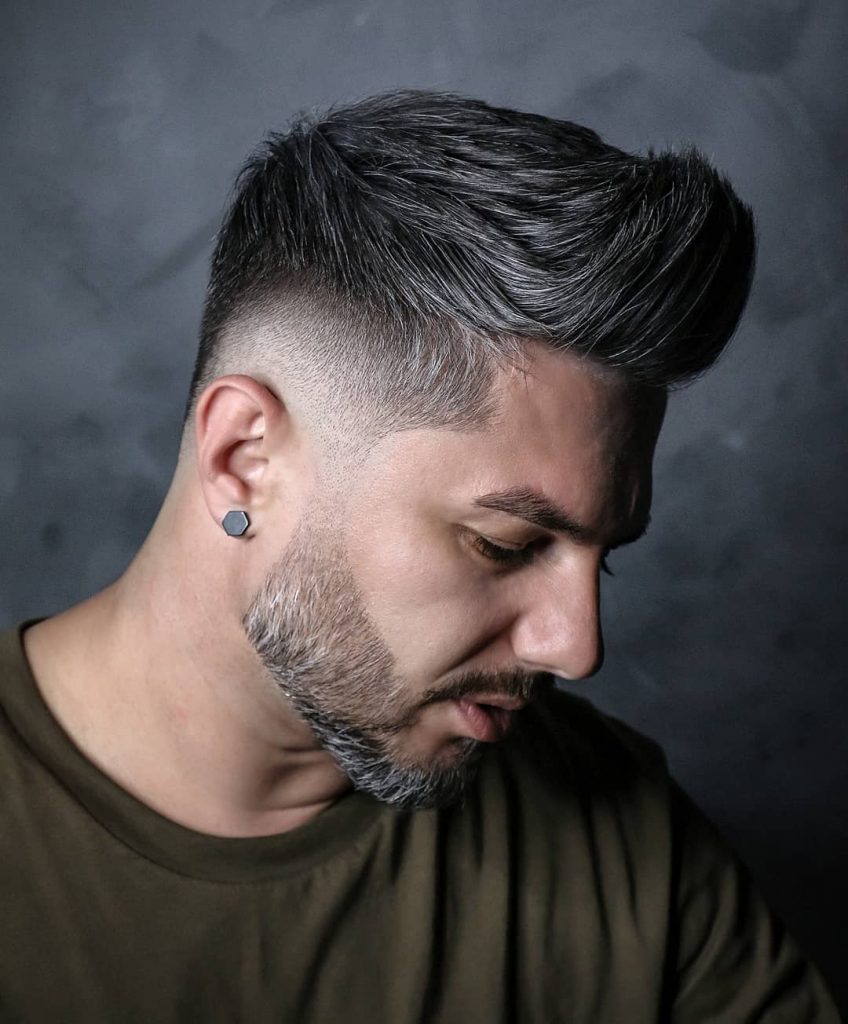 This eye-catching style pulls all two inches of hair length straight up into a vertical quiff. Hair behind plays a supporting role a bald fade makes a clean finish. Also note the salt-and-pepper hair, even combined with some white in the beard, do not make this gentleman look old. It's more about the style than the color.