We've already talked about the high fade and low fade. If neither of those are for you, maybe the medium fade is just right. Landing somewhere in below the temples and above the neck, the mid fade raises the hairline for a dramatic effect.
The medium skin fade ends up emphasizing hair on top. What hair is on top? Anything you like. Check out these pictures or 5 ways to rock the mid fade haircut. This cool fade haircut works for most men.
1. Mid Skin Fade + Sweep Back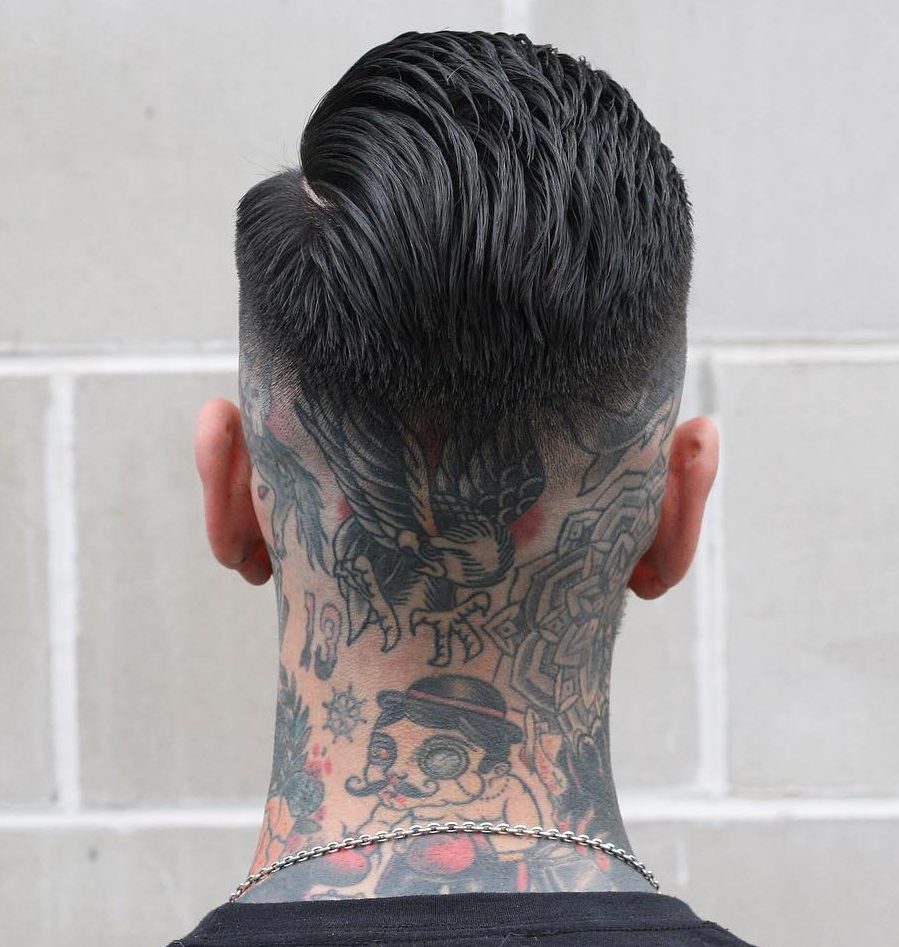 With a quick taper, this mid bald fade reveals a lot more than skin. Using a haircut to reveal ink can to change up your look in a big way. Note how this fade is curved rather that straight across, following the natural hairline.
2. Side Part Haircut + Medium Fade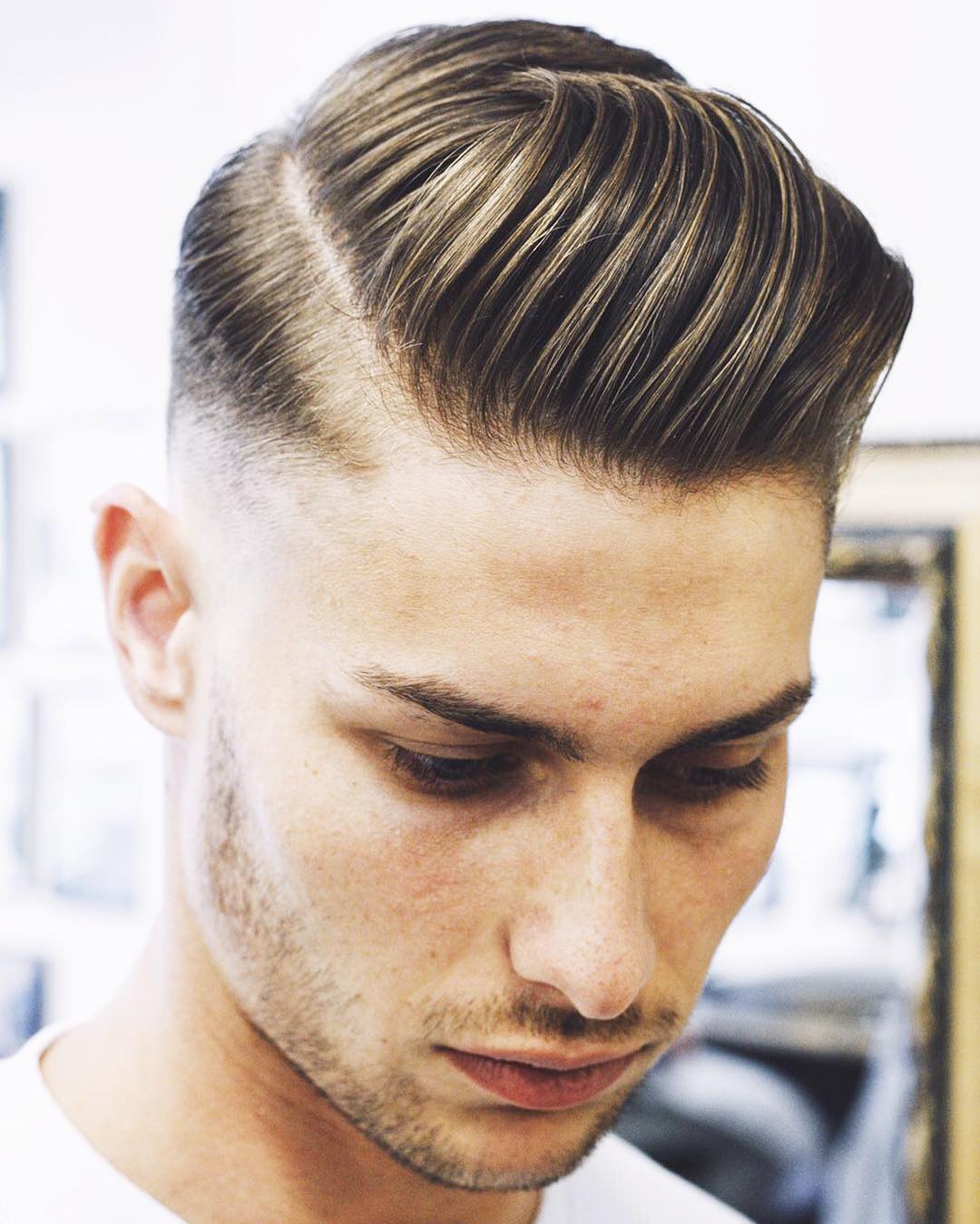 The mid fade is a modern addition to the classic side part hairstyle. The key to keeping hair from sticking up is leaving enough length before the taper and a touch of product.
3. Texture + Medium Bald Fade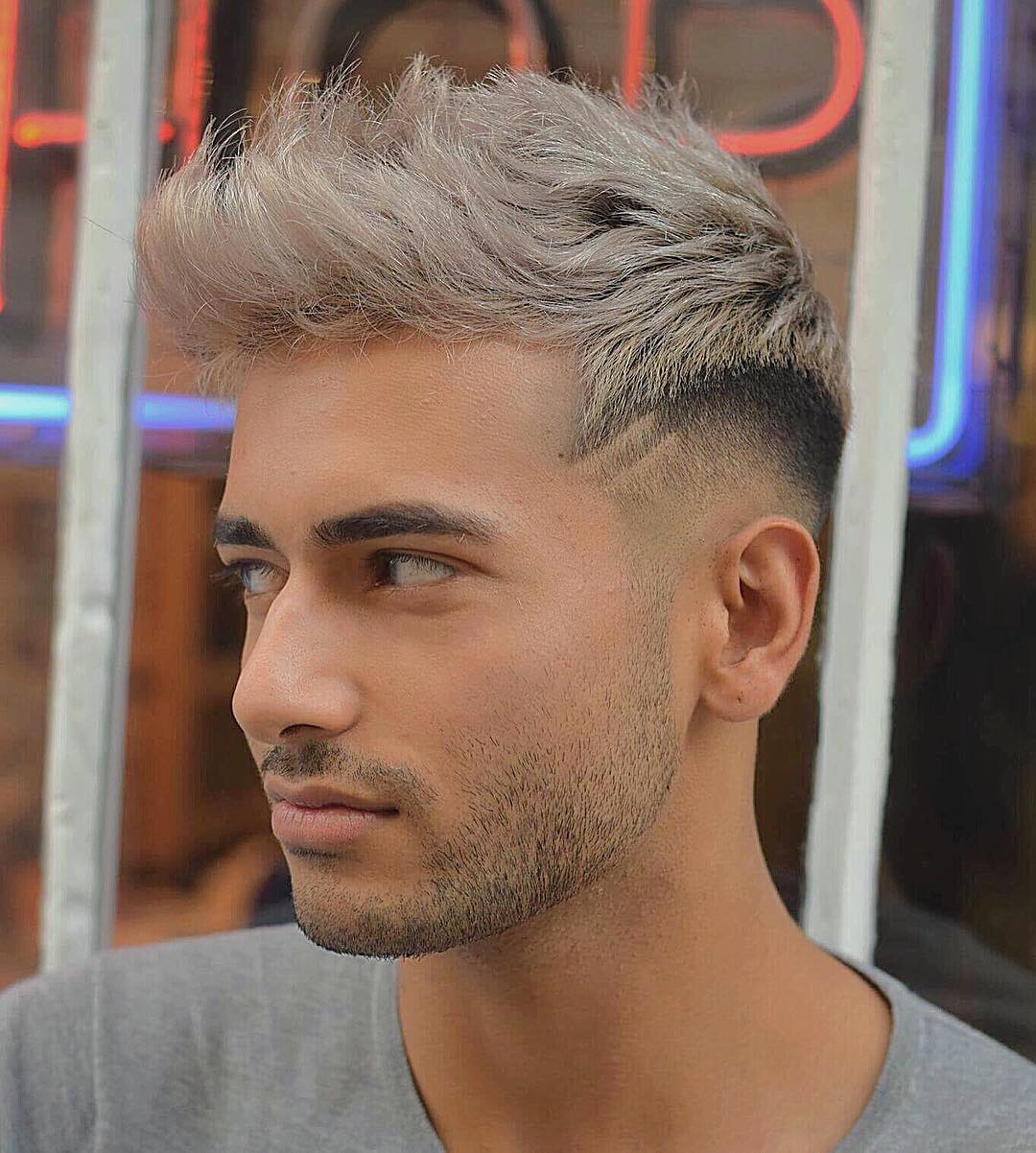 With dark hair contrasted against platinum, this taper fade has extra depth. Used as a canvas for a subtle hair design, this mid fade also features an upward arc before dipping low around the back.
4. High Top + Mid Fade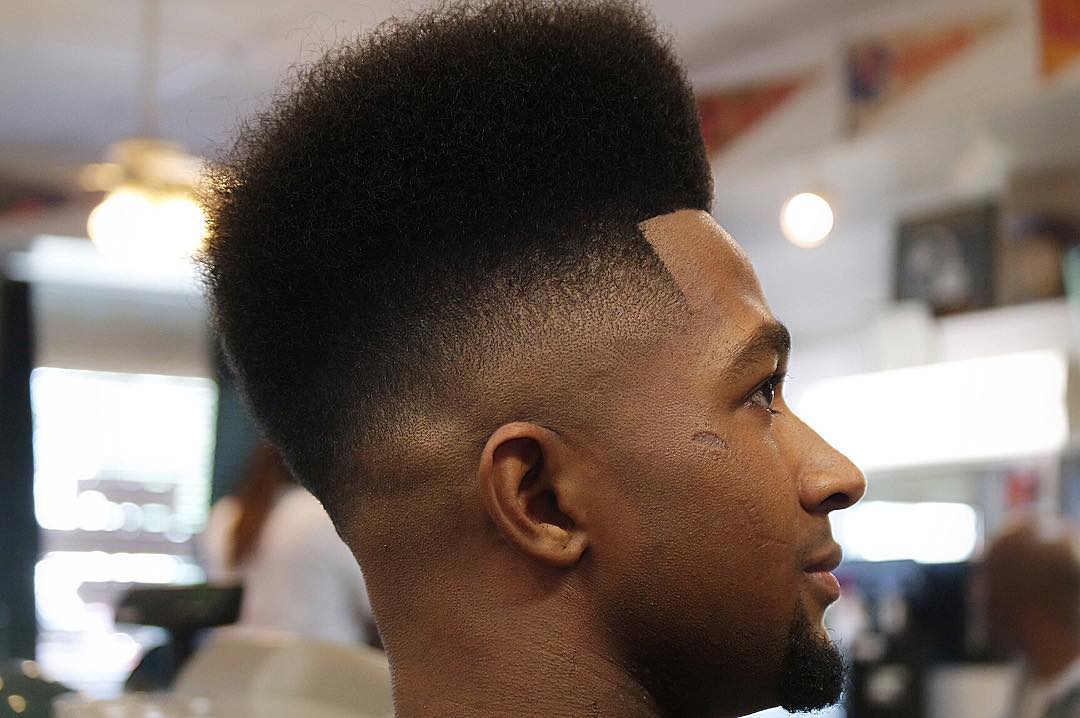 The mid fade works with every hairstyle from short to long and conservative to cool. The rounded high top falls in the long hair and cool categories. The angle of the fade reflects the hair on top, emphasizing the bold lines of this fresh style.
5. Pomp Fade + Hard Part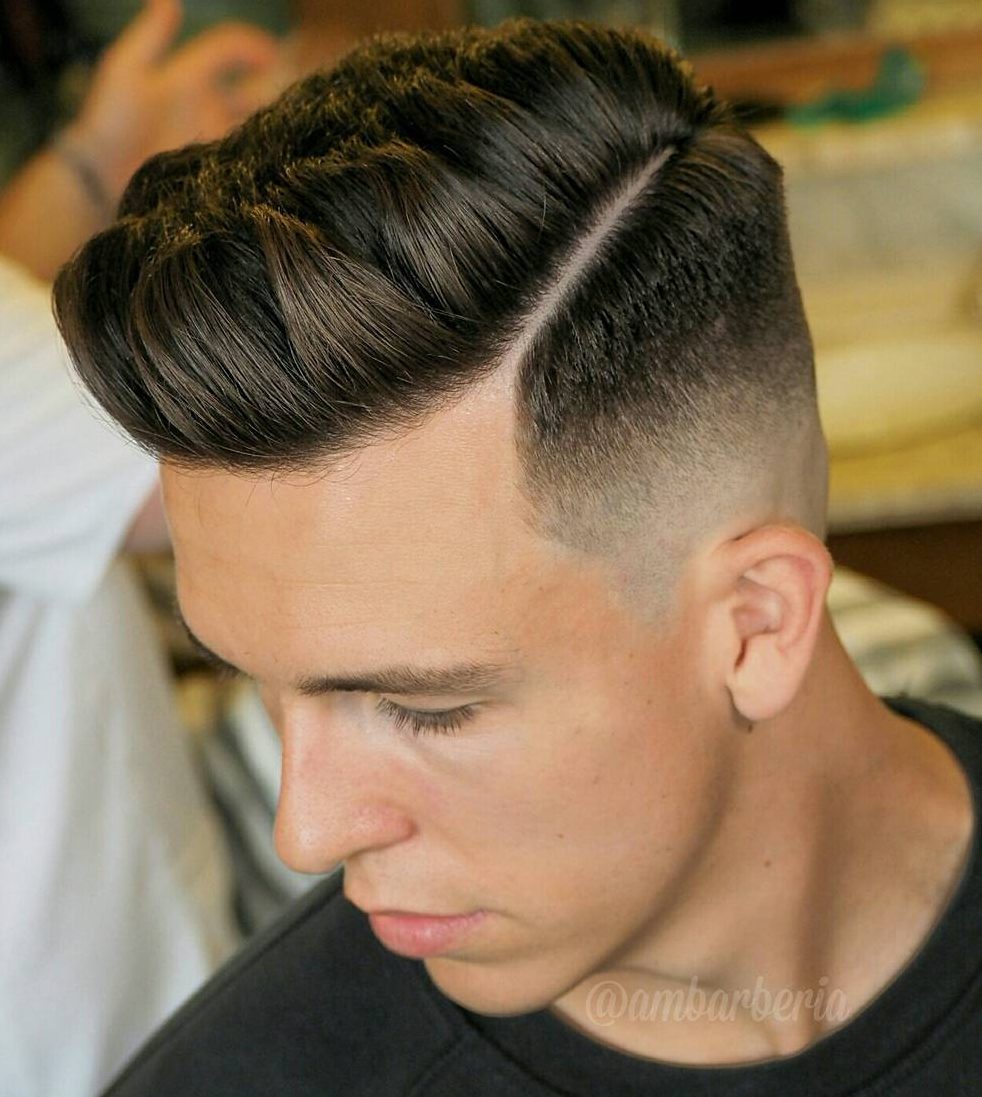 The pomp is a classic cut that gets a modern edge from the addition of a fade. This bald fade quickly tapers from hair to skin with the blur that is the sign of a high quality blend. The shaved part is another cool update to a vintage style.
---
Are you using a premium hair pomade?
These are the top 10 hair pomades that we recommend for top value.
Try one of these top pomades for consistently amazing hairstyles!
---