Everyone loves a fresh short haircut. Getting a fresh cut is perhaps the easiest way to feel like a brand new man. Check out this awesome gallery of the best short haircuts for men and guys that we are seeing emerge from the best barbershops around the world.
You will find a wide variety of cool short haircuts for guys and fade haircuts that are great for all hair types.
Whether you have thick hair, fine or thin hair, natural curls or curly hair, wavy hair, or straight hair there is definitely a brand new look for you below.
Scroll on down and find that cool new haircut that will make you stand out from the crowd.
Stay fresh, stay cool. Totally awesome.
Ultra Short Crop Haircut + High Fade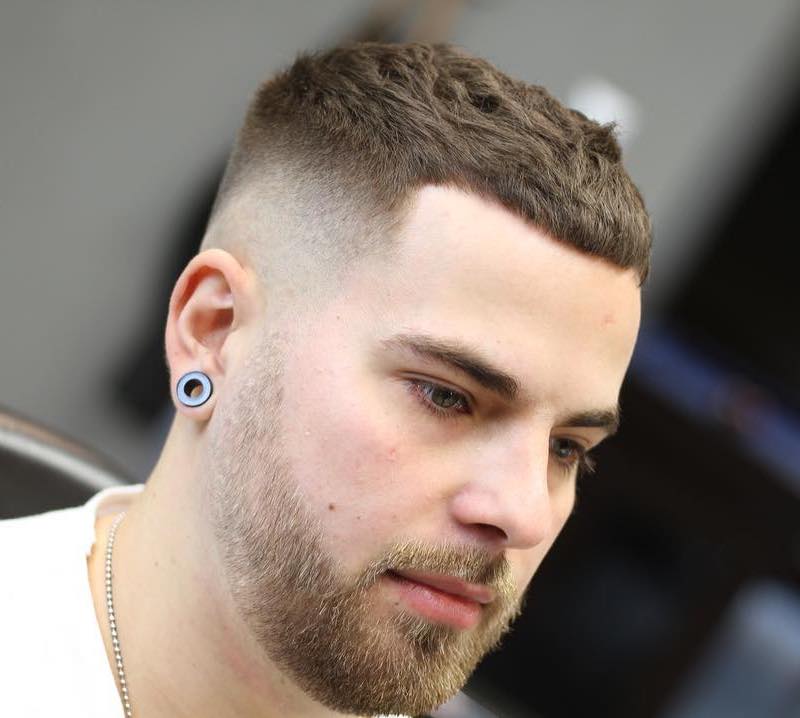 One of my favourite crop haircuts I have seen this year. I like how it has been trimmed short and close to the hairline. Looks great with the disconnected beard.
Classic Short Haircut For Men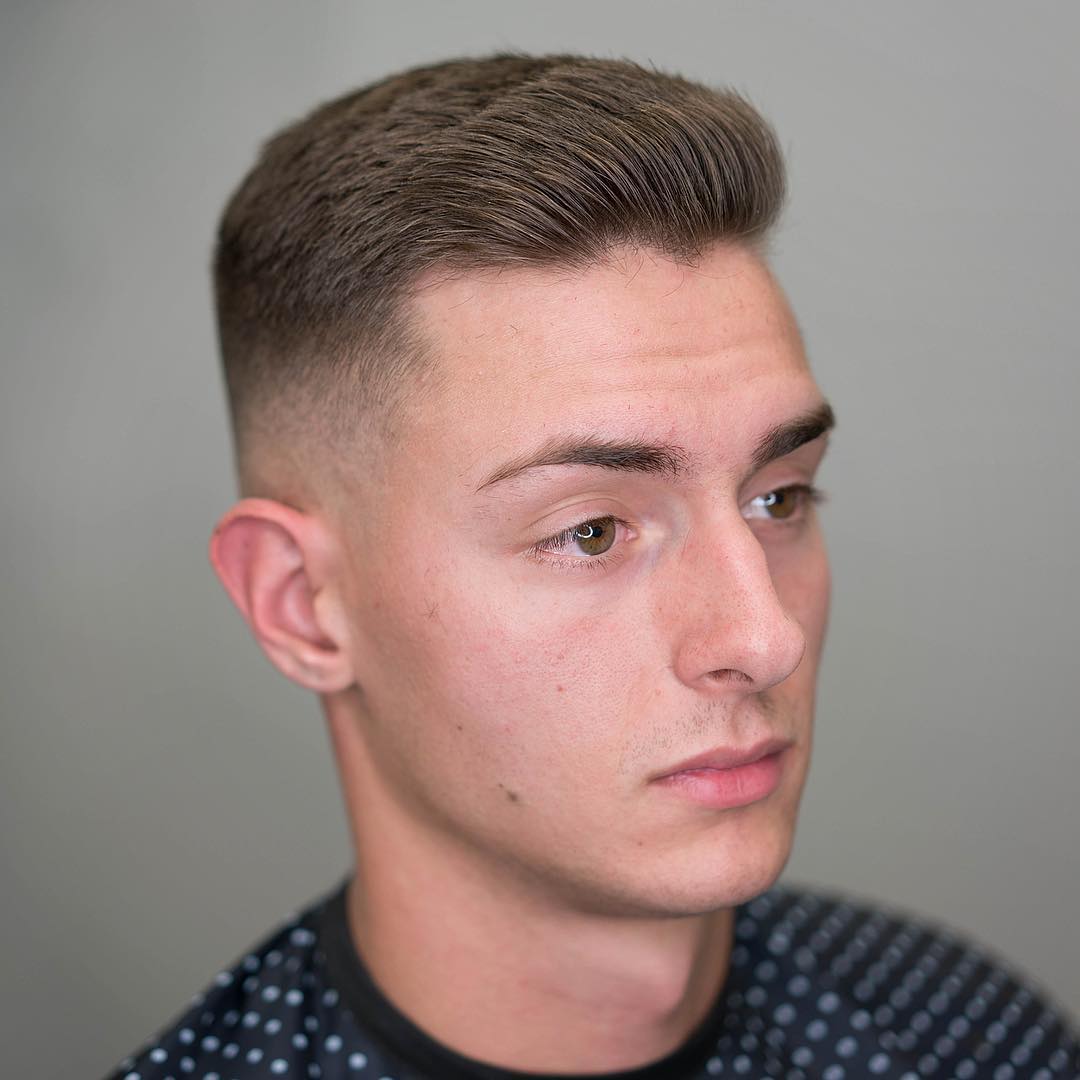 Your timeless classic short men's haircut styled back. Simple yet spectacular. Super clean cut. Nice job Russ.
Choppy / Spiky Textured Crop Haircut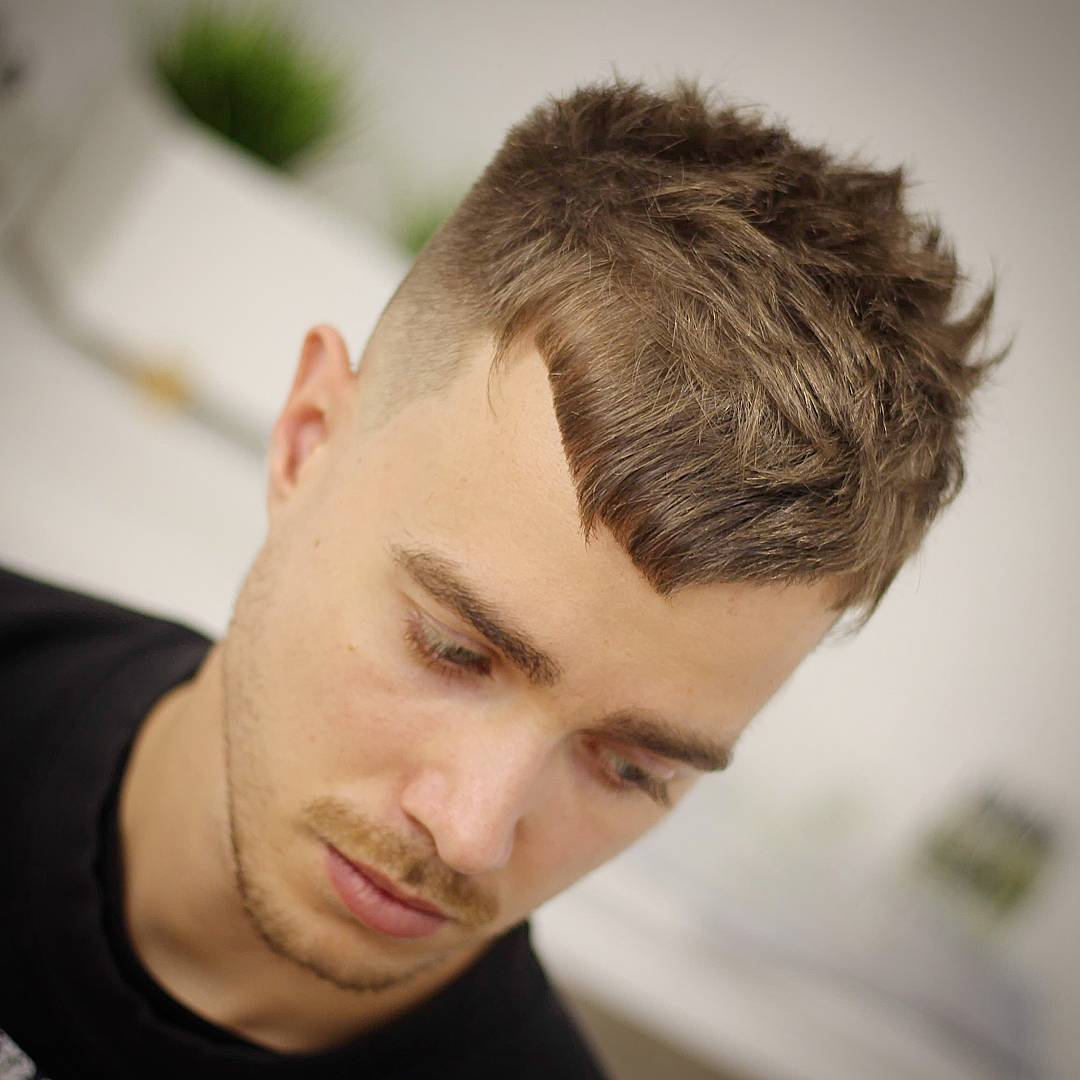 By Agus De Asis
Cool asymmetrical cropped fringe. I like it. Soft textures on top blended perfectly into a the high fade.
Short Textured Haircut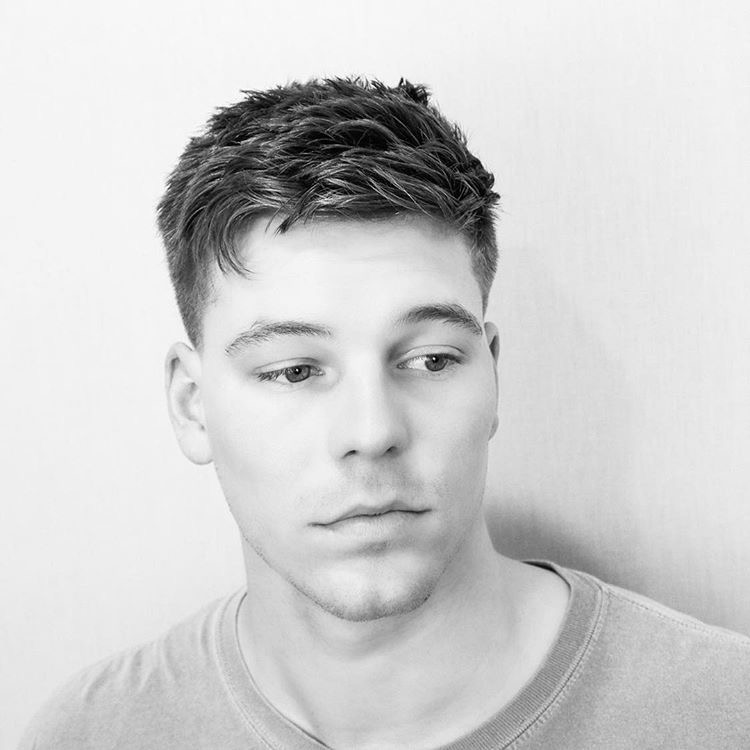 A great looking textured short haircut for guys. Cut to perfection.
Short Quiff Haircut + High Fade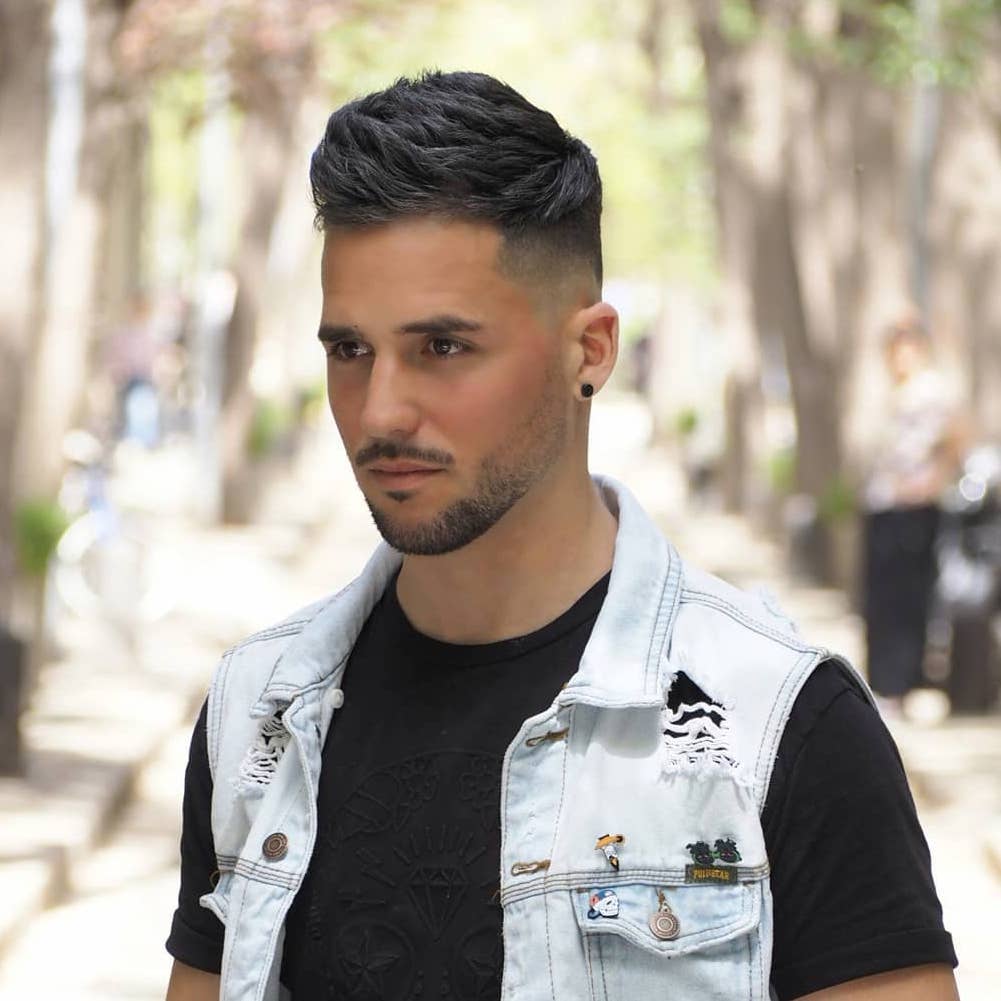 A cool looking quiff haircut for guys. A low bald fade puts the focus on the textured hair on top.
High Fade + Crop Haircut For Curly or Wavy Hair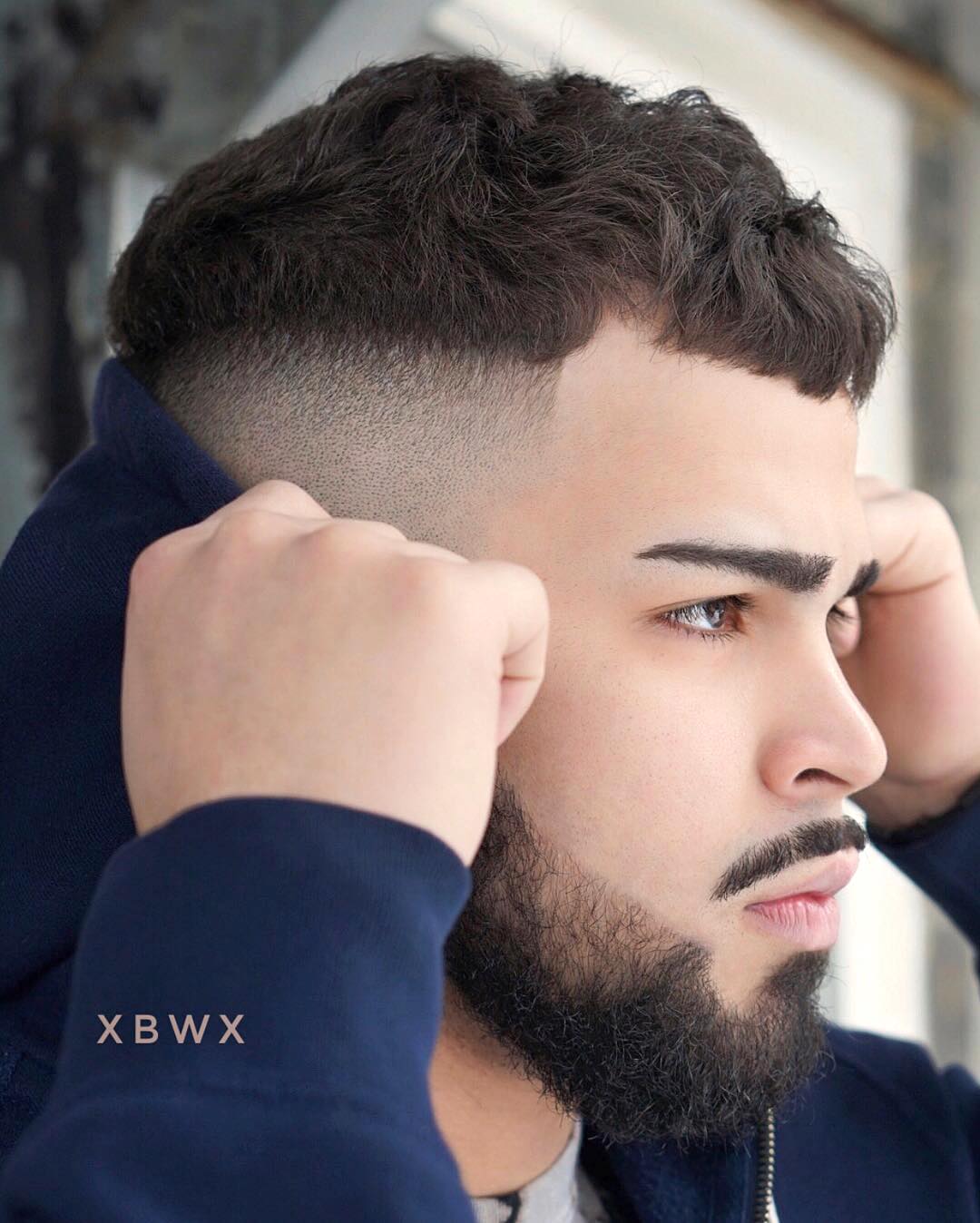 By Wes Staucet
Just because you have curly or wavy hair doesn't mean you can't get a great haircut. Any skilled barber or hairdresser can tame what you might think is wild and out of control. Here we have curly hair cut short into a crop.
Short Spiky Haircut + Temple Fade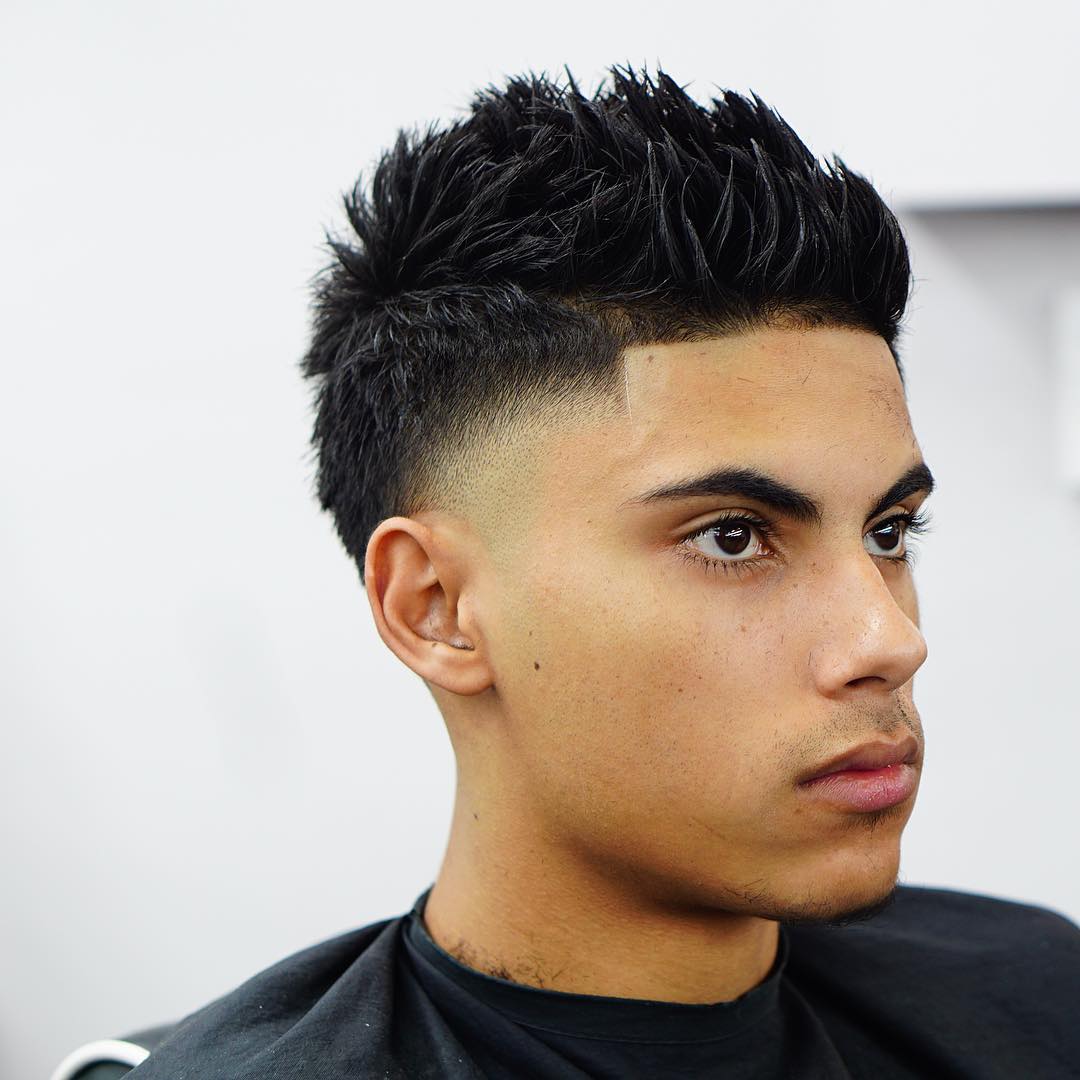 A slick looking choppy spiky short haircut with a super clean temple fade and line up in the front.
High Fade + Waves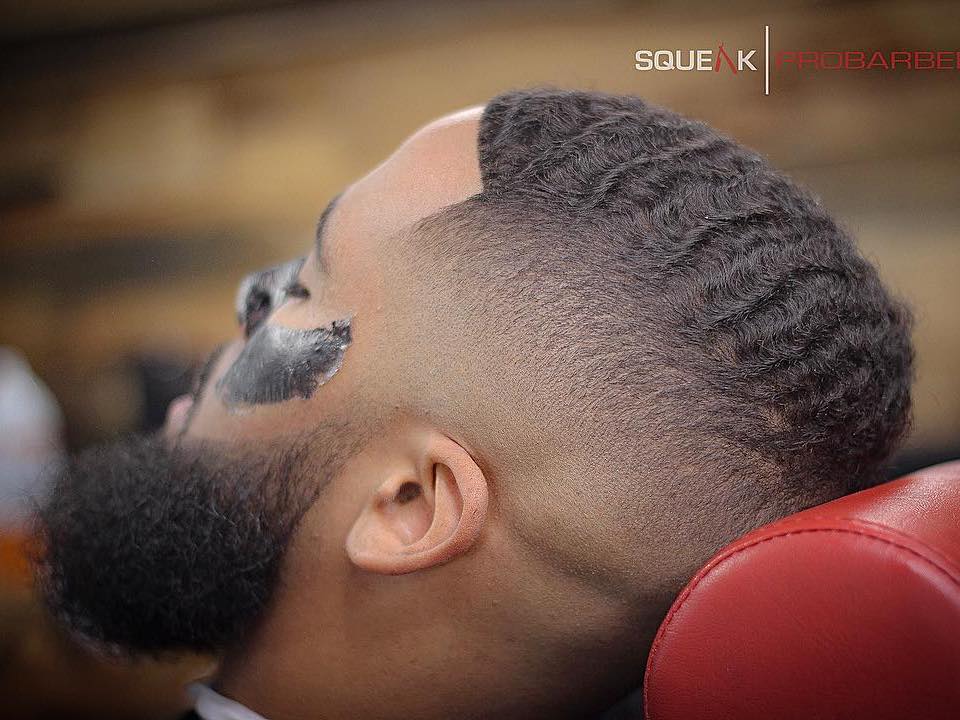 Waves and a clean as it gets high skin fade. Squeak is a master.
Ultra Short Classic Crop Haircut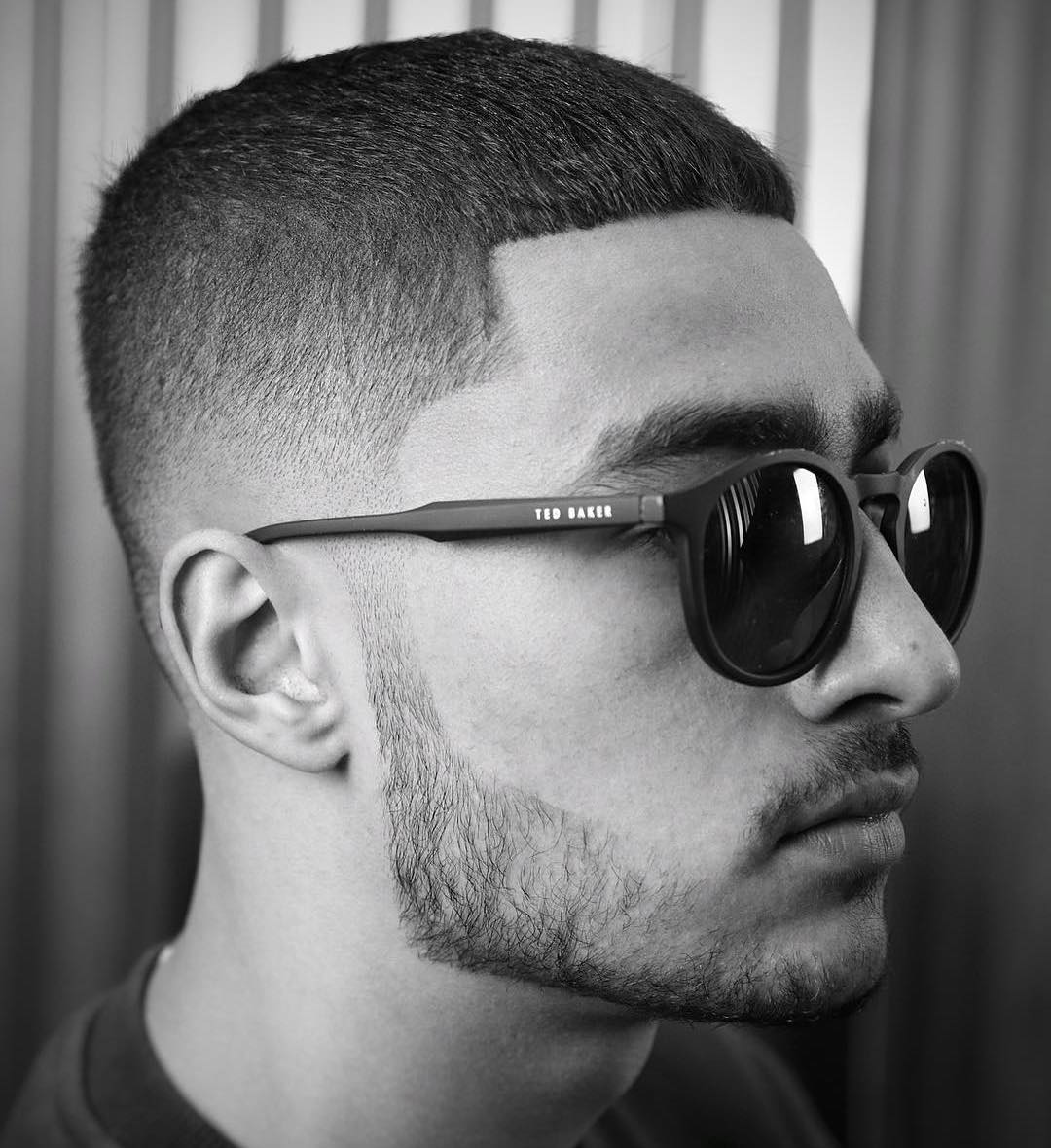 By rafaxhair
Super clean work. A picture perfect classic men's short crop haircut.
Short Textured Undercut + Slash Designs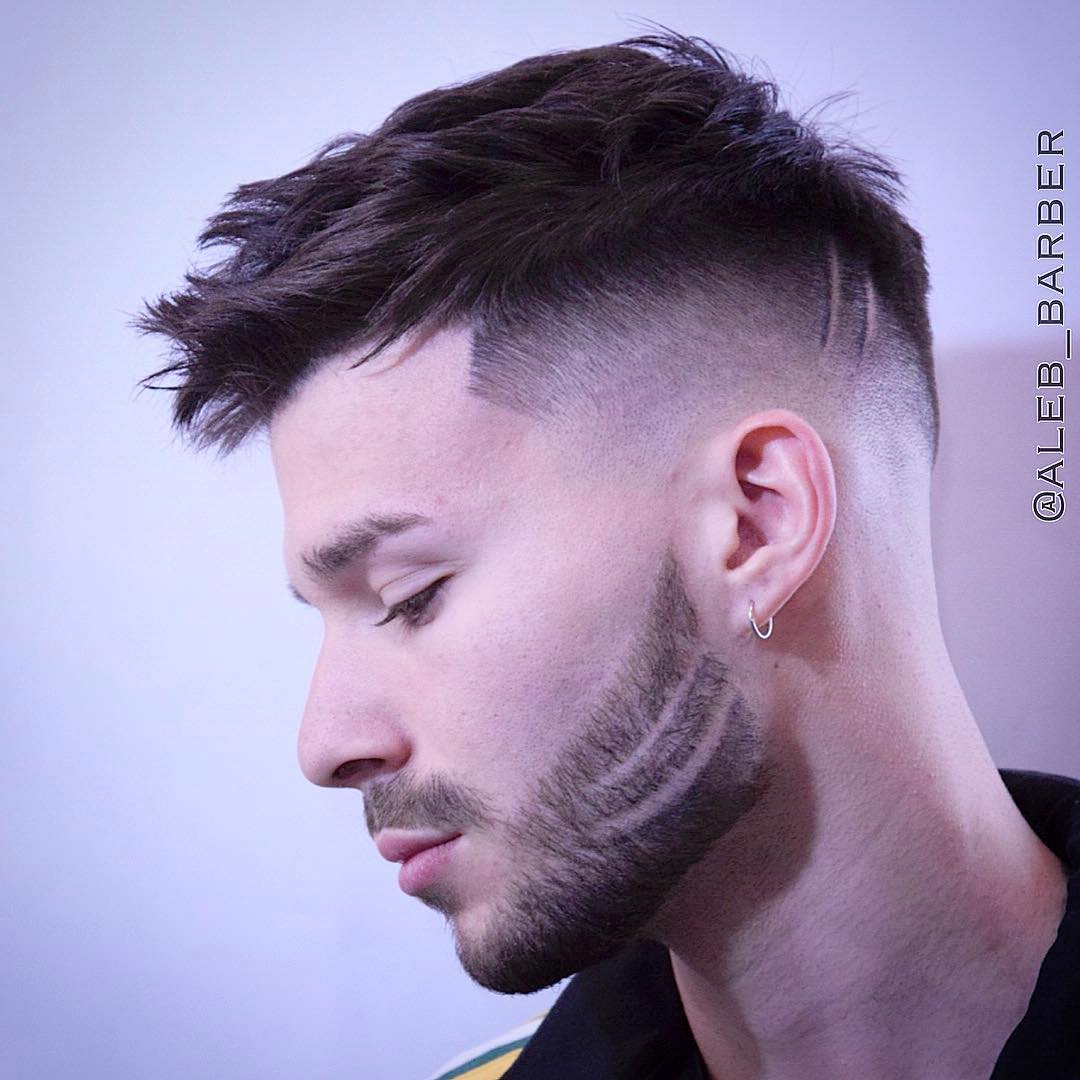 By aleb_barber
Super cool claw slashes in this high fade short undercut. This is a great easy to manage short haircut for guys.
Bald Fade + Natural Curls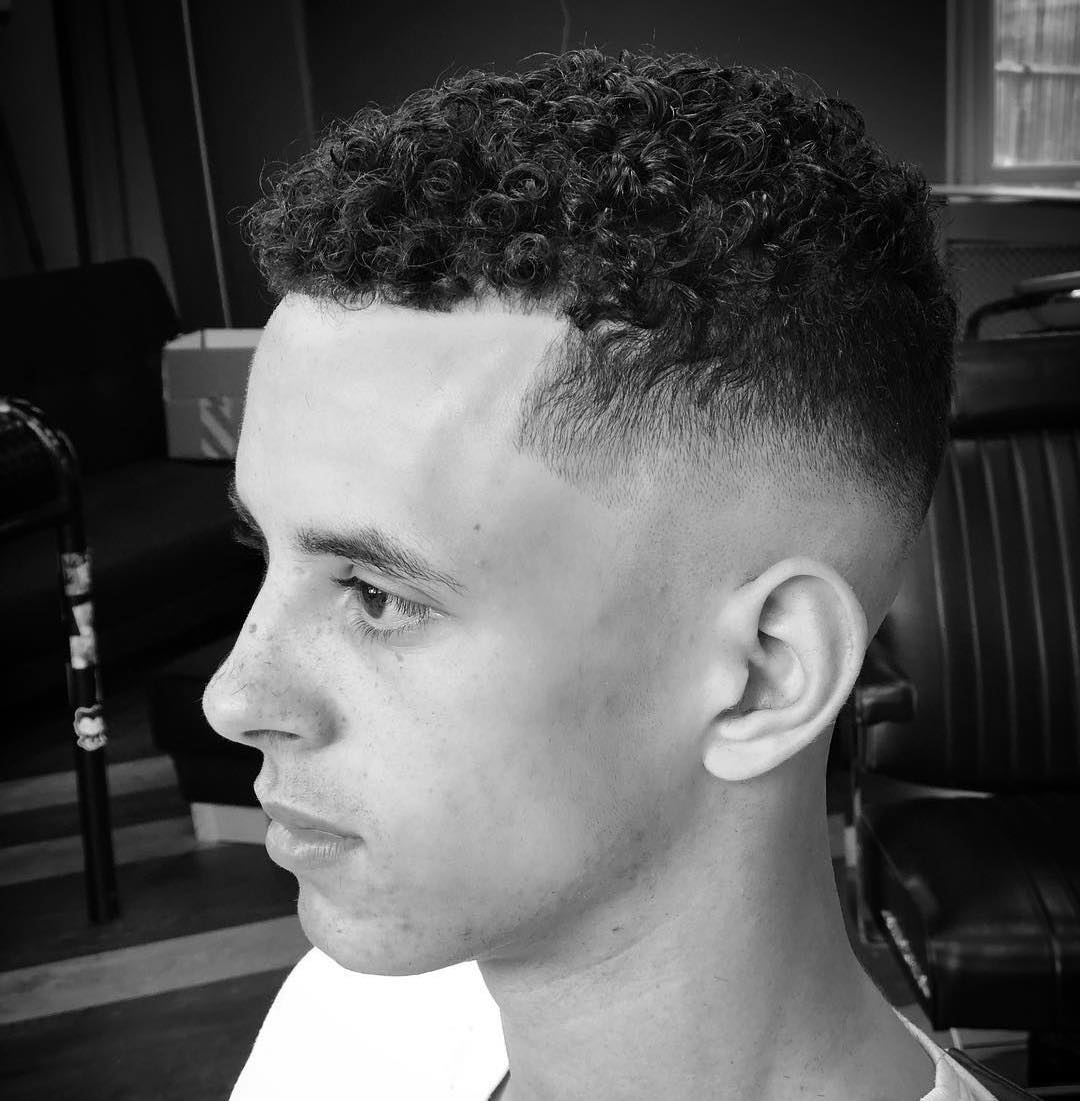 Super clean transition from a low bald drop fade into the natural curls on top.
Short Textured Quiff Haircut For Men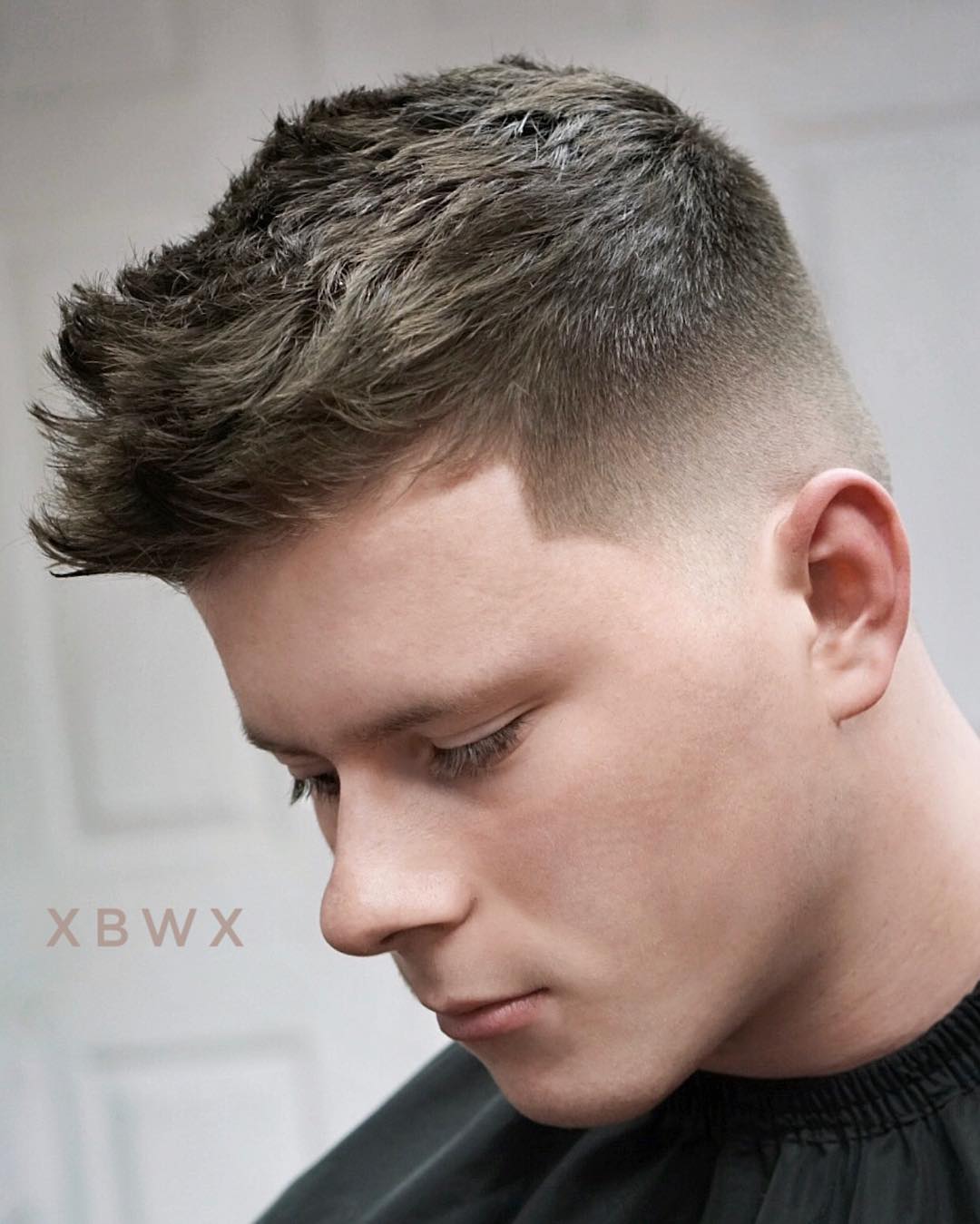 By Wes Staucet
Wes is putting out some of the cleanest fades around the globe. A beautifully sculpted short quiff haircut.
Short Crop Haircut For Wavy Hair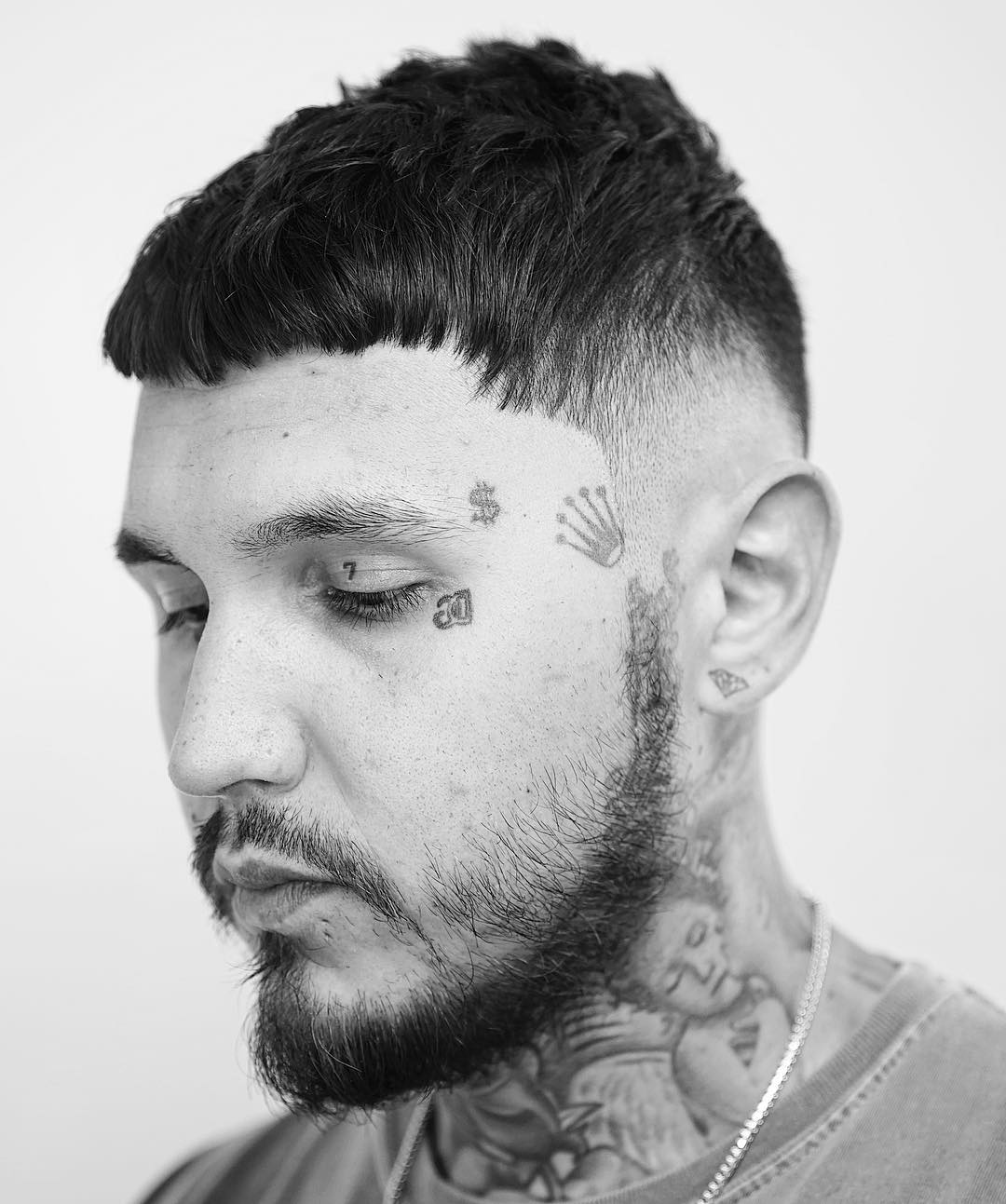 By juliuscaesar
Another great example of a shorter crop haircut. Totally a fan of the fringe being trimmed close to the hairline. The crops we saw emerging a couple years ago were a bit too much like your classic little boy haircuts. These days they are getting messy and edgy.
Spiky Textured Quiff + Drop Fade + Disconnected Beard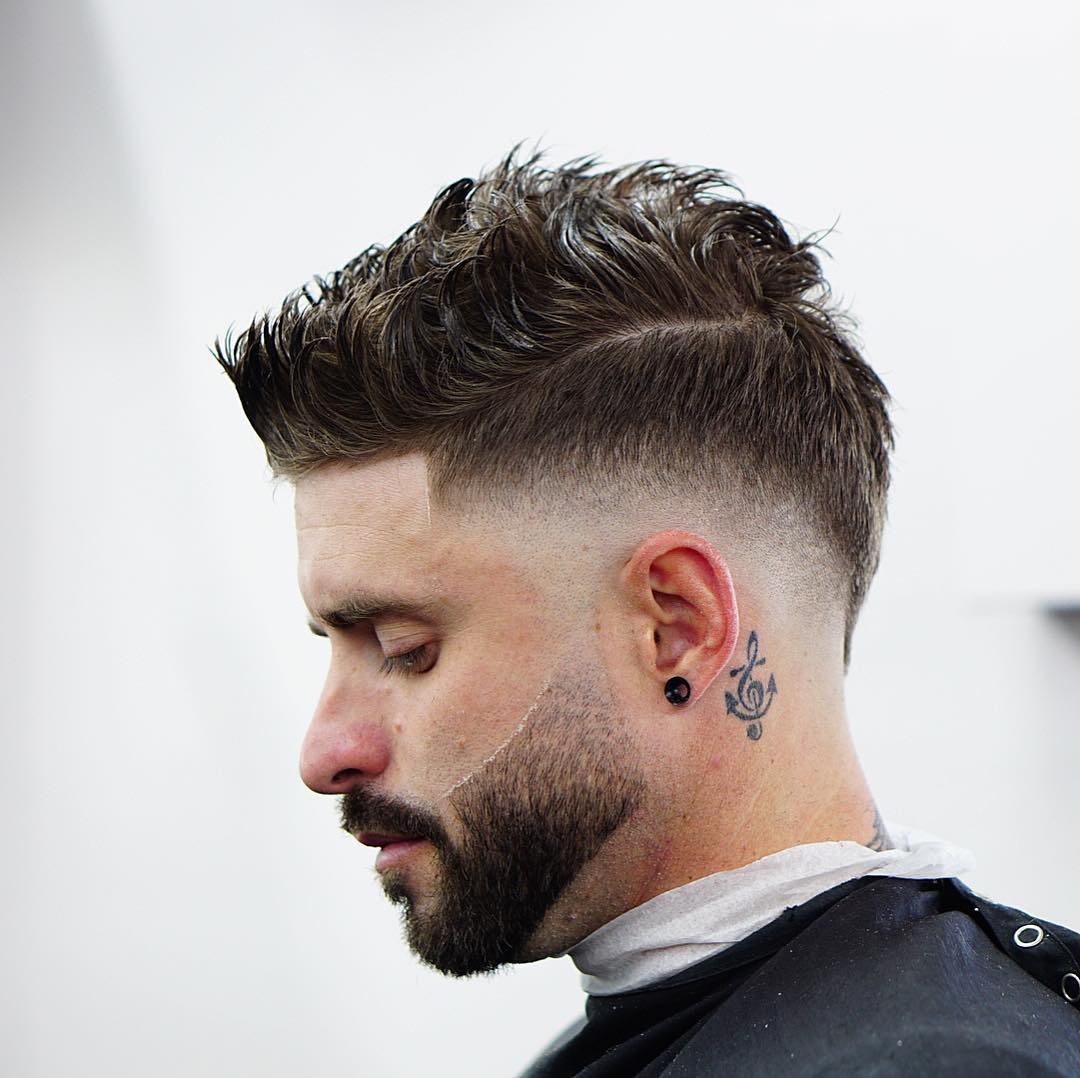 Another beauty by criztofferson. This cut can be styled as in the photo or as a side part comb over look. A super versatile short haircut.
Short Haircut For Thick Hair + Mid Fade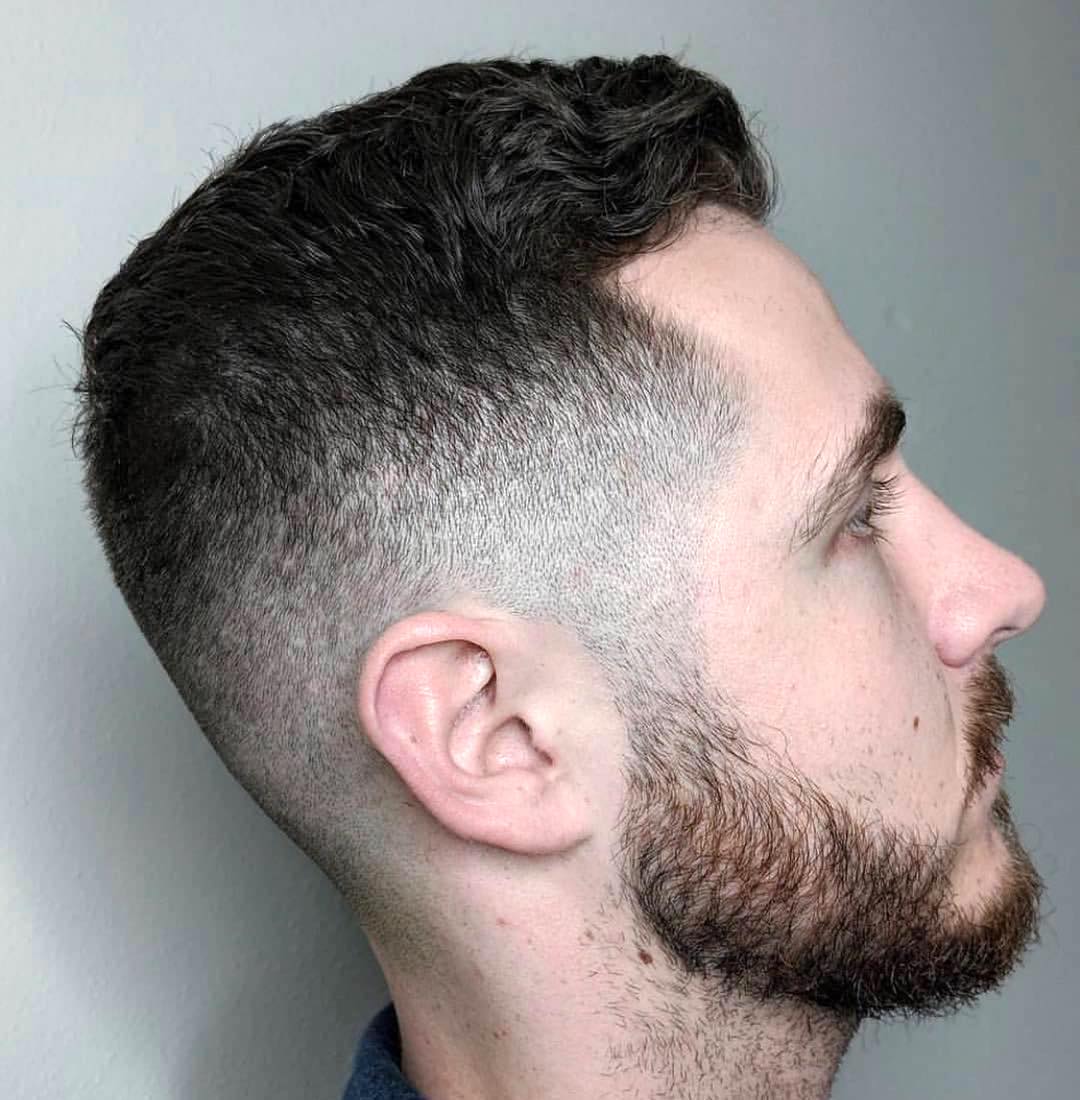 A classic men's short haircut that is perfect for thick, curly or wavy hair. Well done Y-Chrome.
Natural Looking Short Haircut For Thick Hair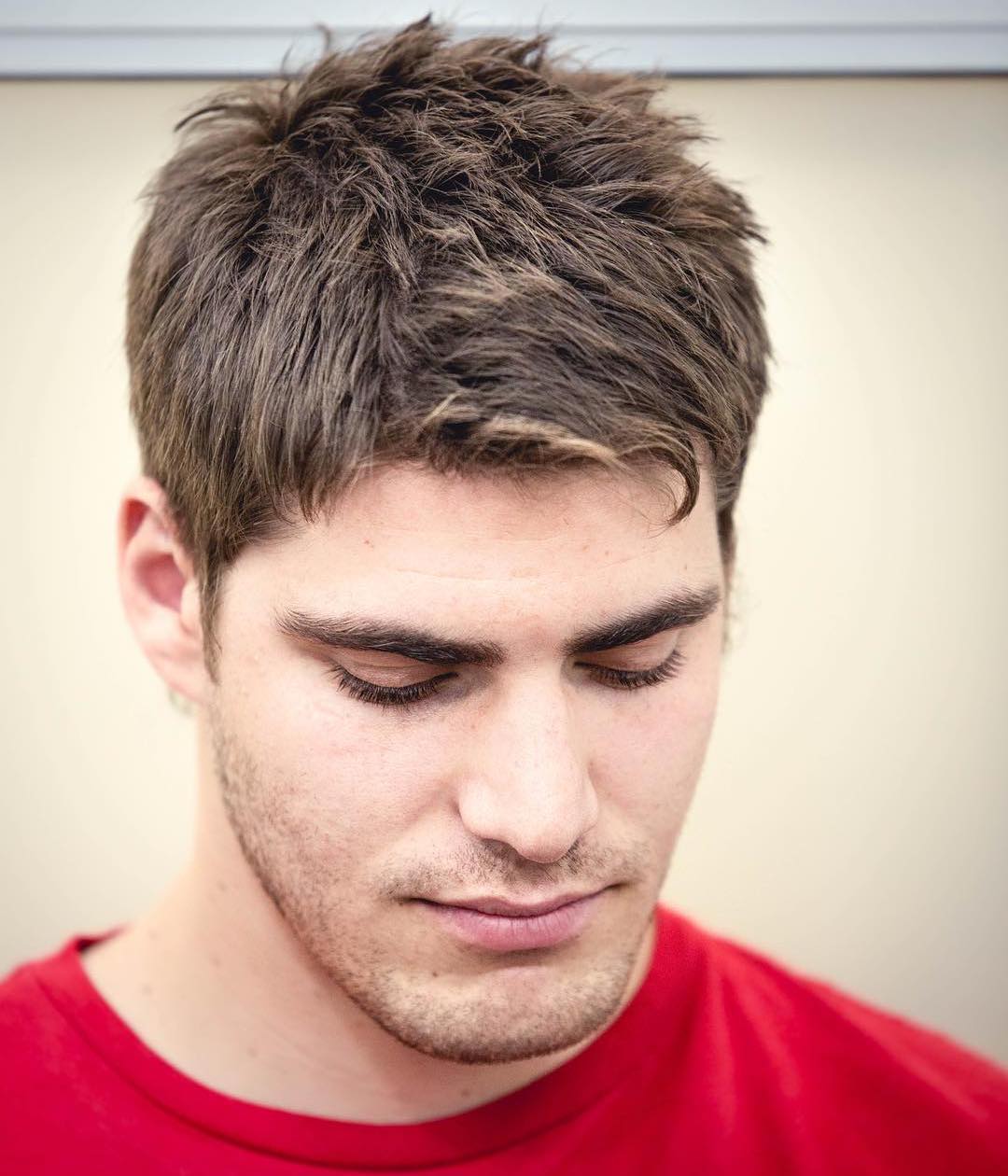 A very neat looking textured haircut for a guy that has thicker hair. No fade on the sides here. All scissor work.
Textured Crop + High Skin Fade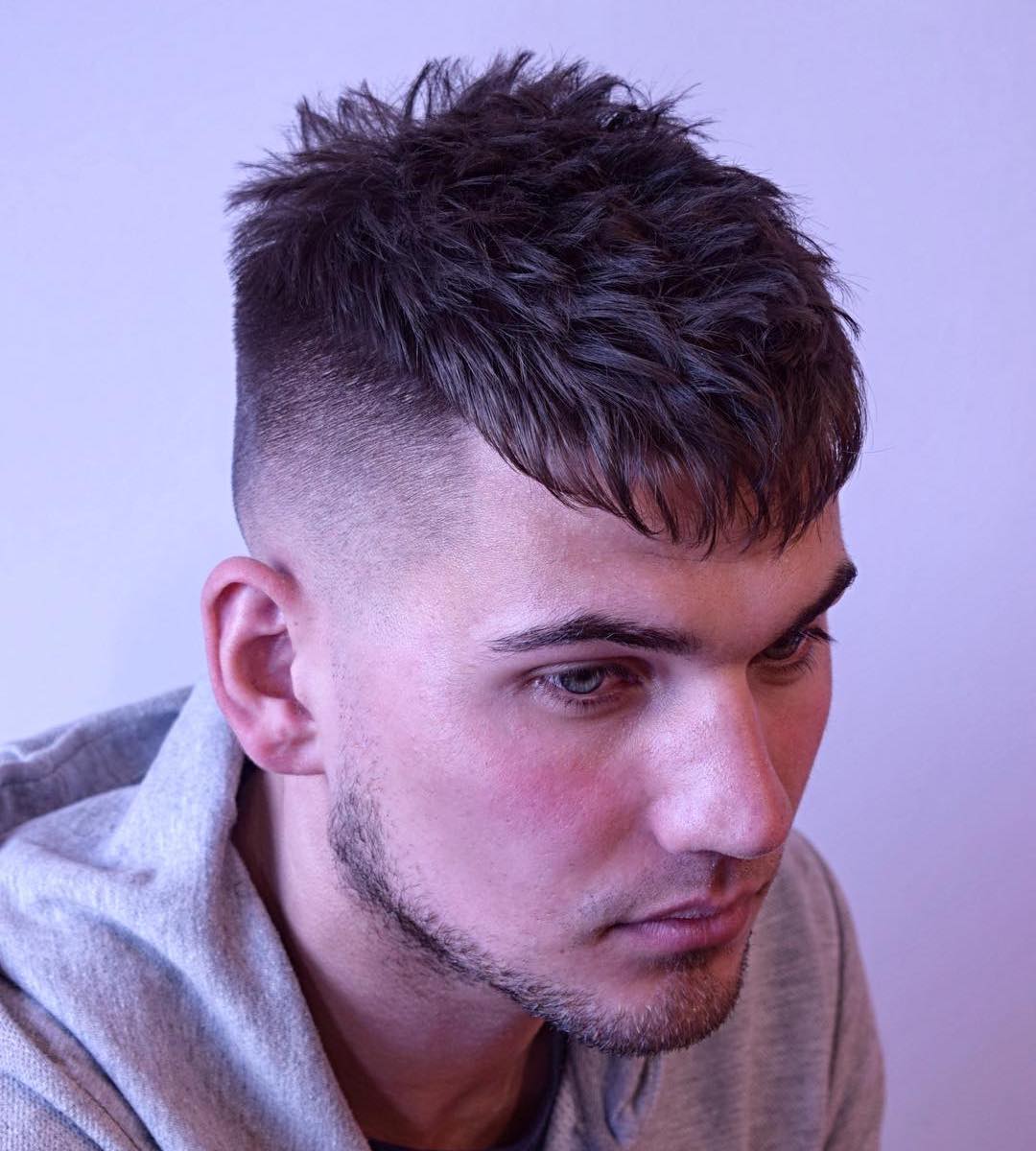 High fade contrast with short very textured hair on top. Can be worn neatly styled like this or on the messy side.
Short Textured Quiff Haircut + Low Bald Fade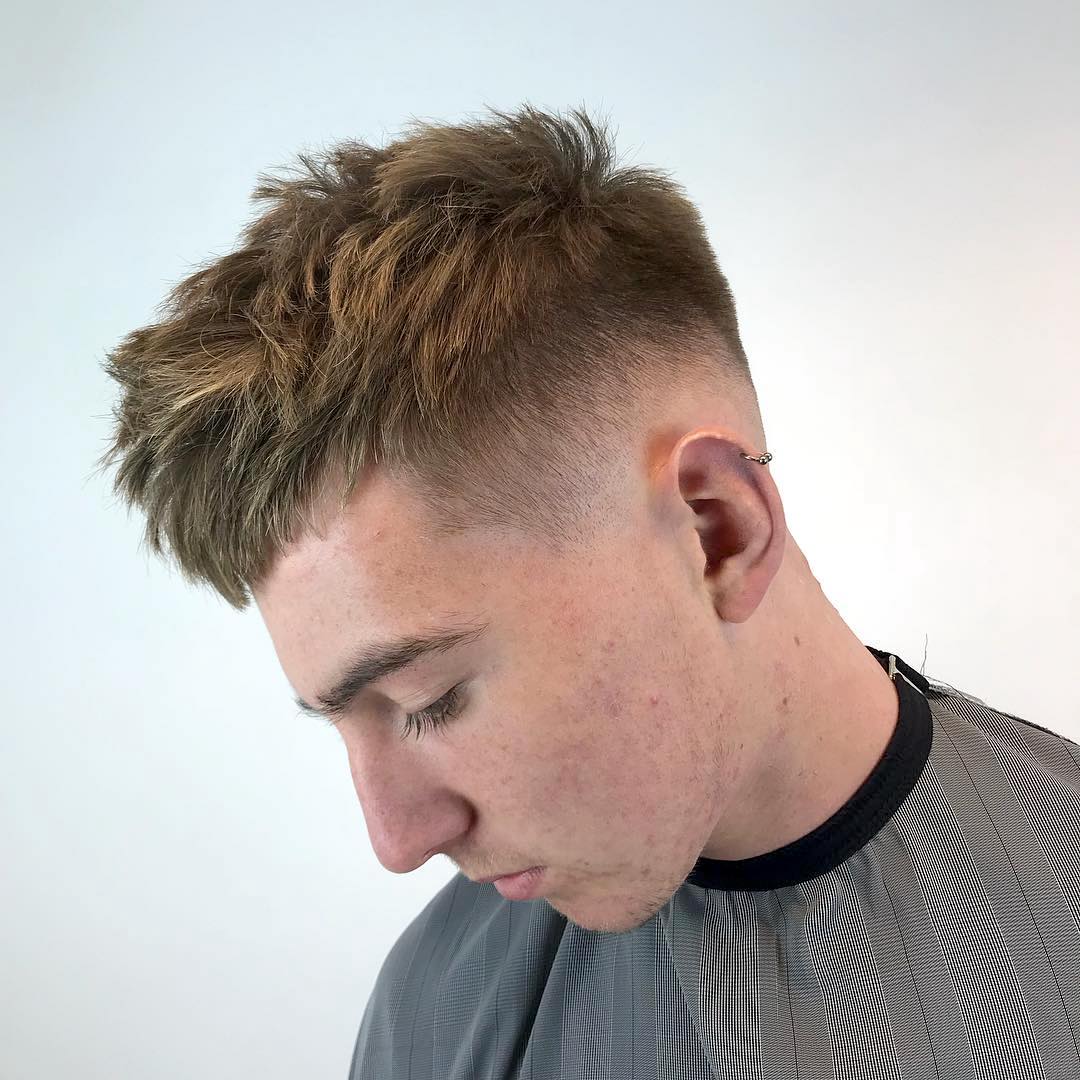 By hudson.hair
Half quiff half crop. Very nice. Lots of styling options with this haircut. Bald fade puts the focus on top. A great haircut for fine hair.
Quiff Haircut For Fine Hair + High Fade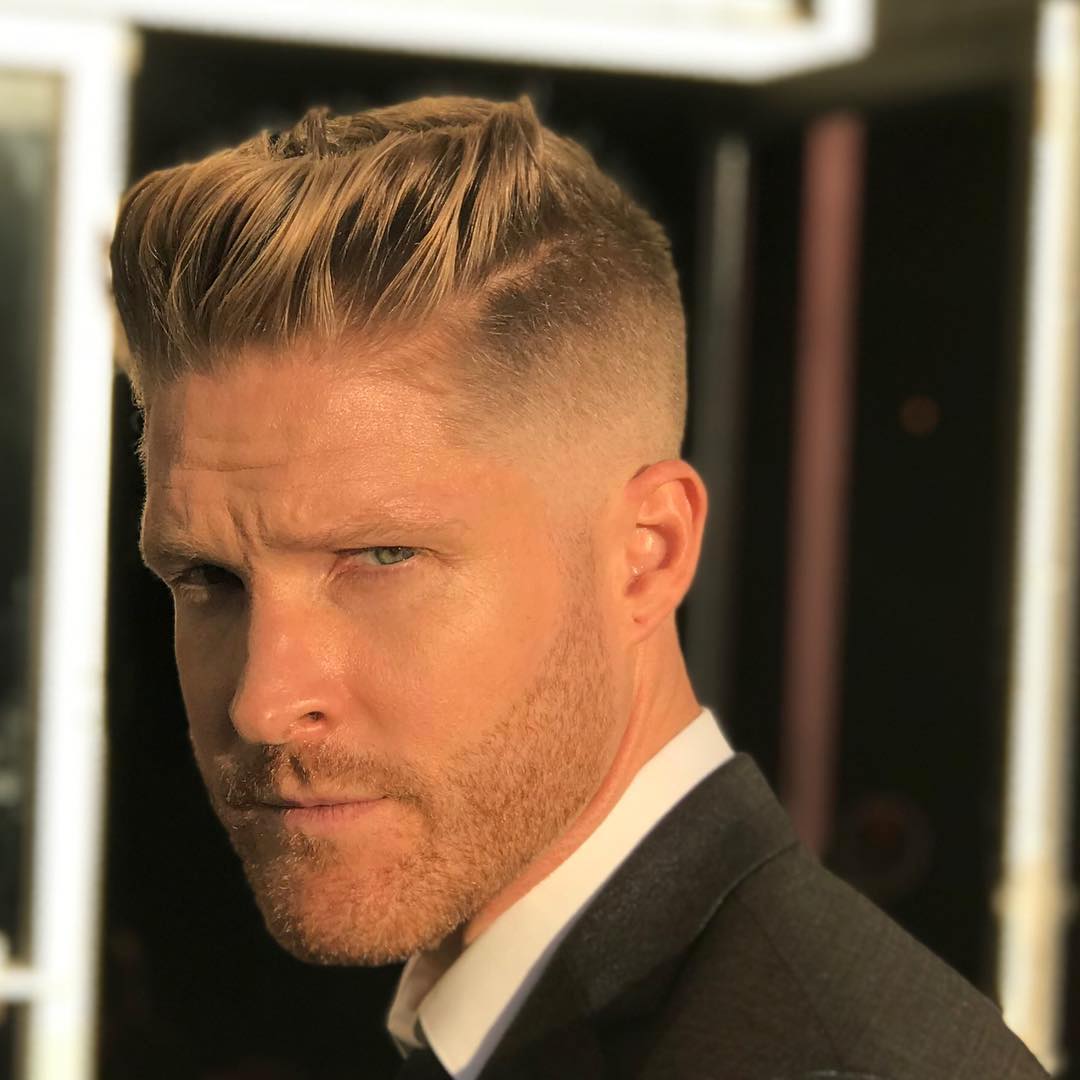 This is a great haircut if you have fine or thin hair. The high fade accentuates the hair on top.
Classic Comb Over Side Part Haircut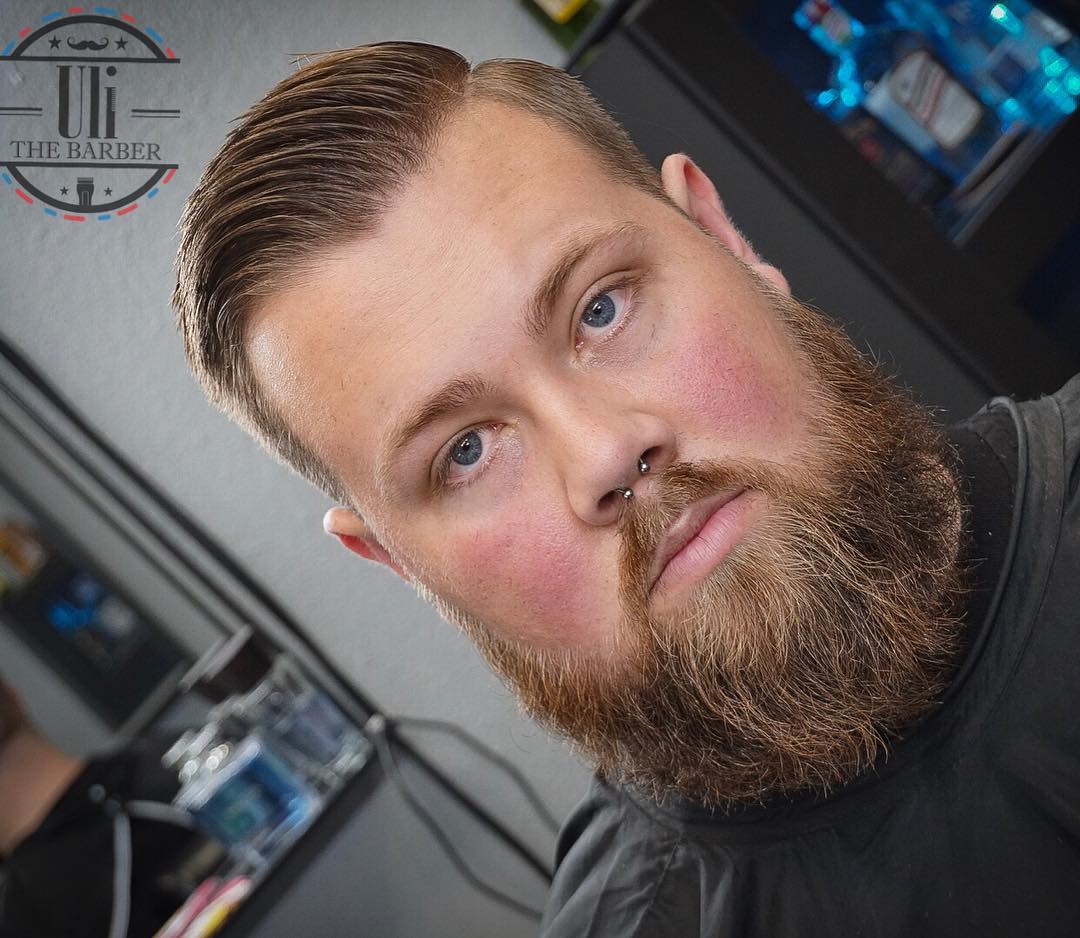 A nicely tapered haircut on the sides with shorter hair on top styled into a classic side part comb over.
Short Haircut + Neck Design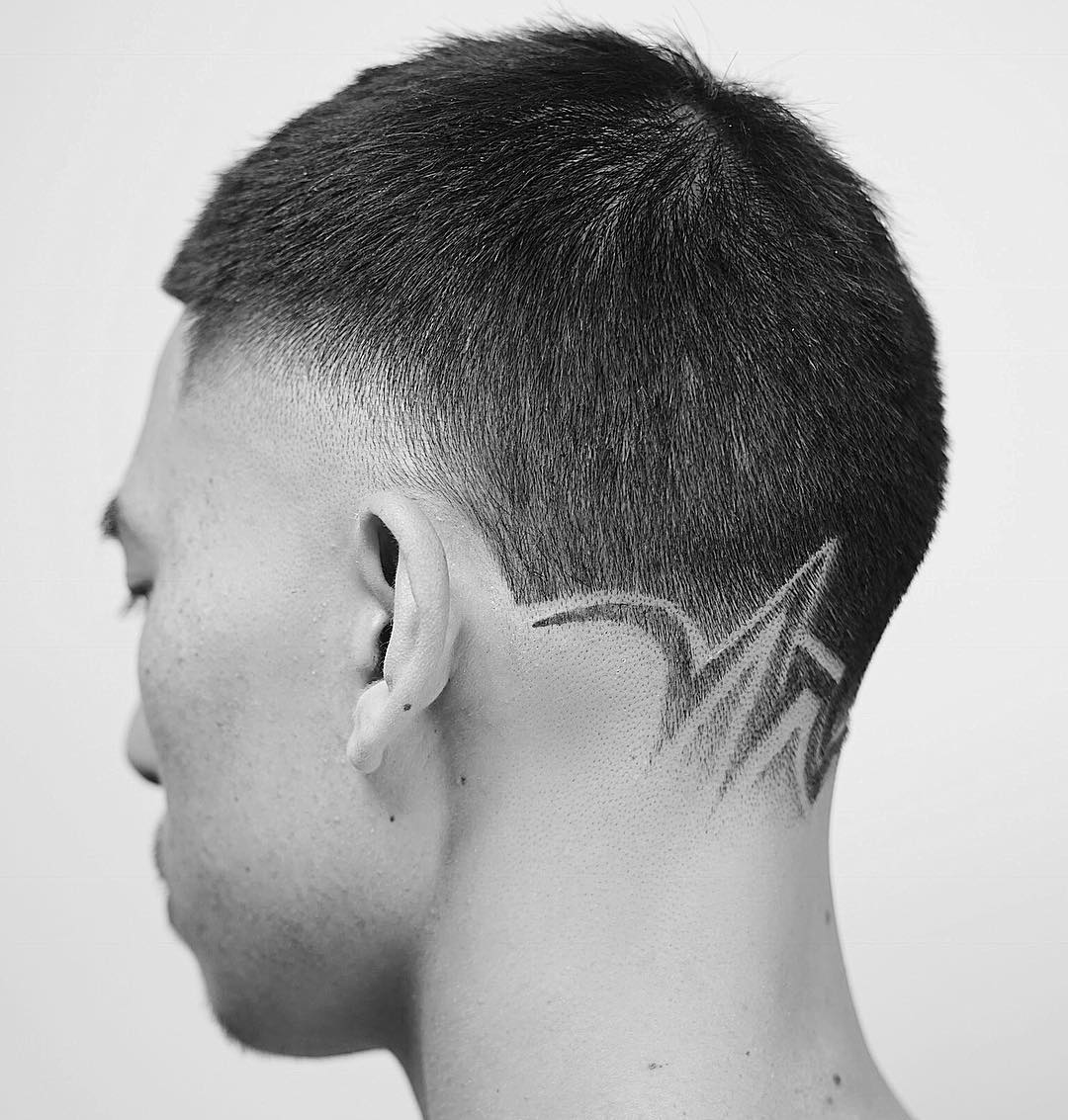 By juliuscaesar
A nice temple fade super short haircut with a cool neck design created by one of the masters Julius Caesar.
Ultra Short Crop Haircut + High Bald Fade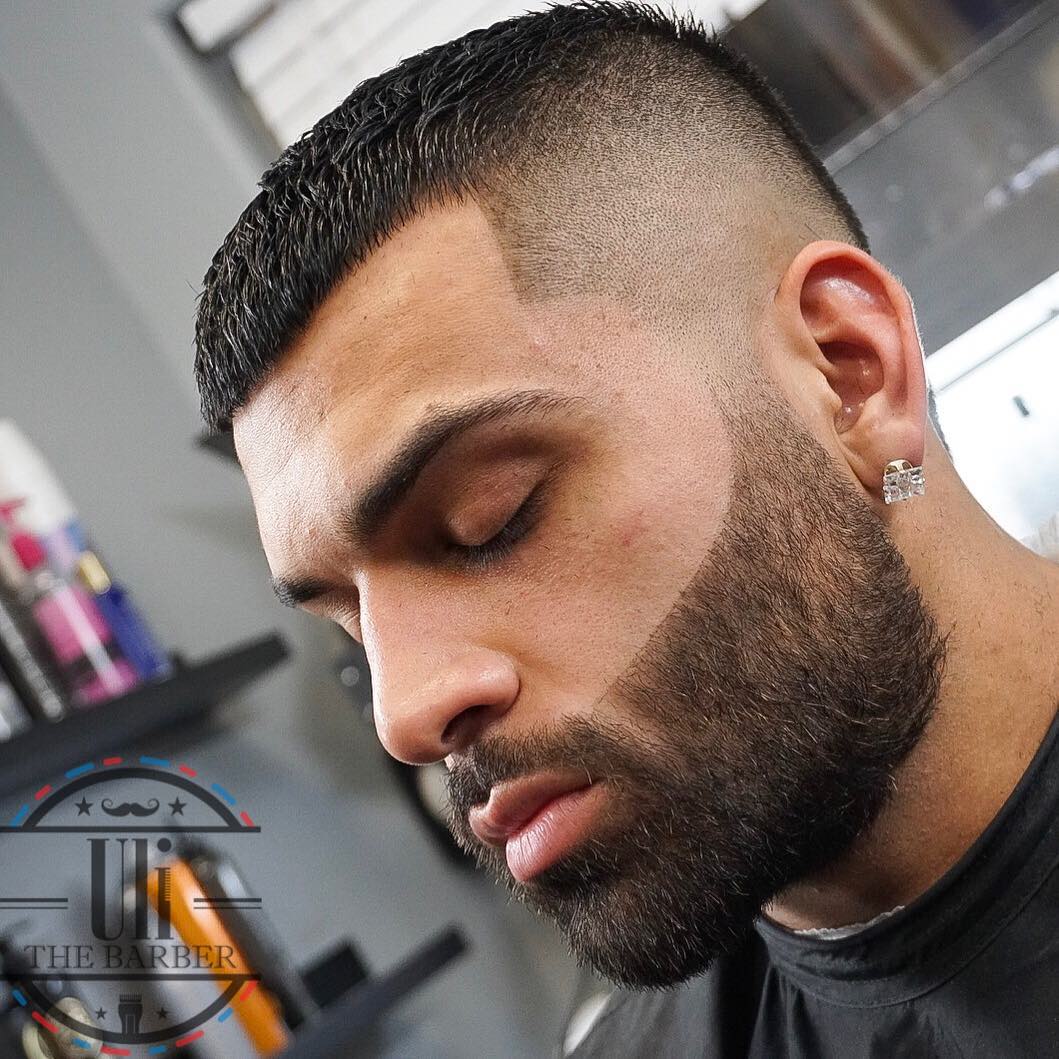 Super clean and super cool with a disconnected beard.
Cool Textured Swirl Haircut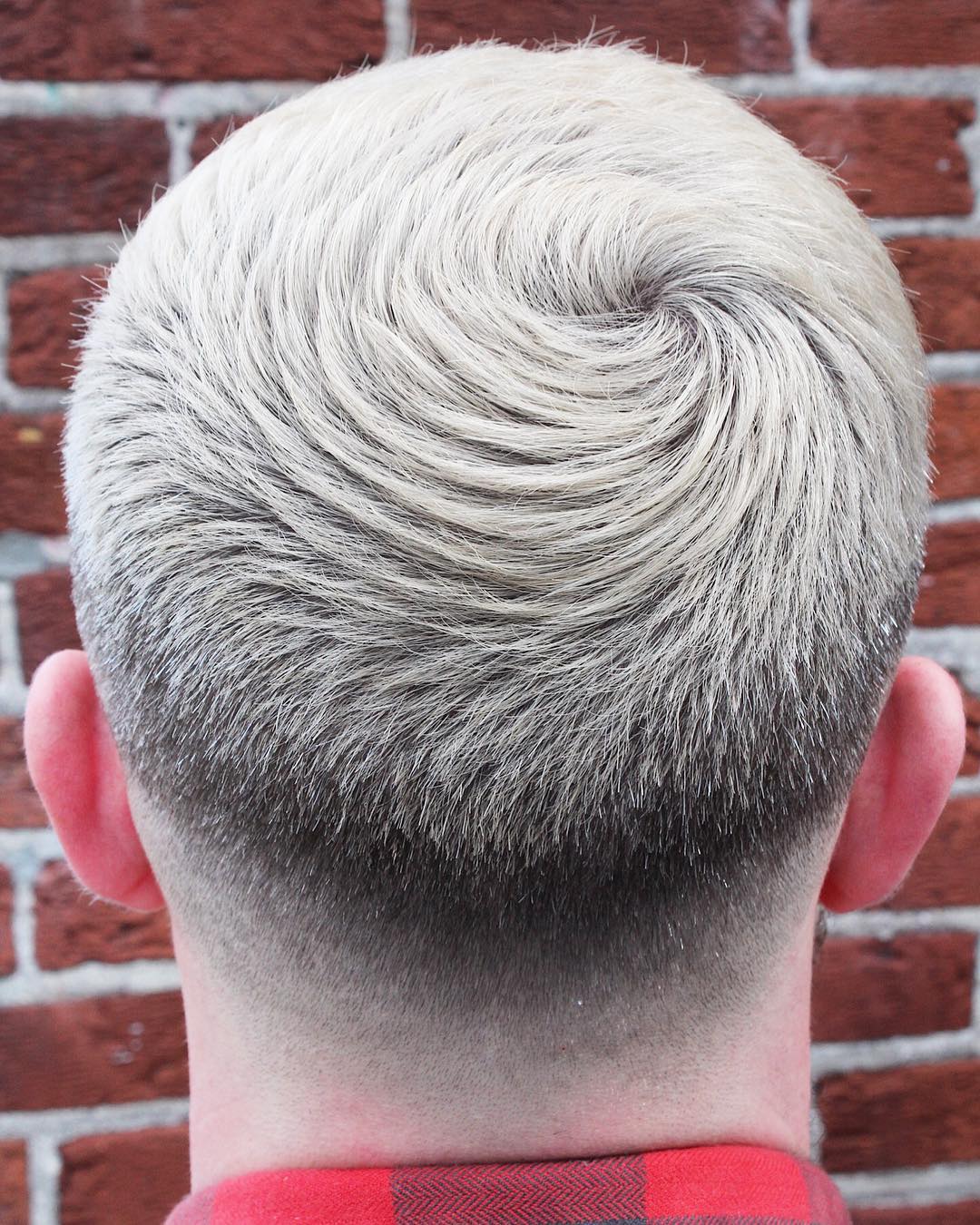 Short textured hair is styled into a swirl. A very cool effect.
Very Short Taper Fade Haircut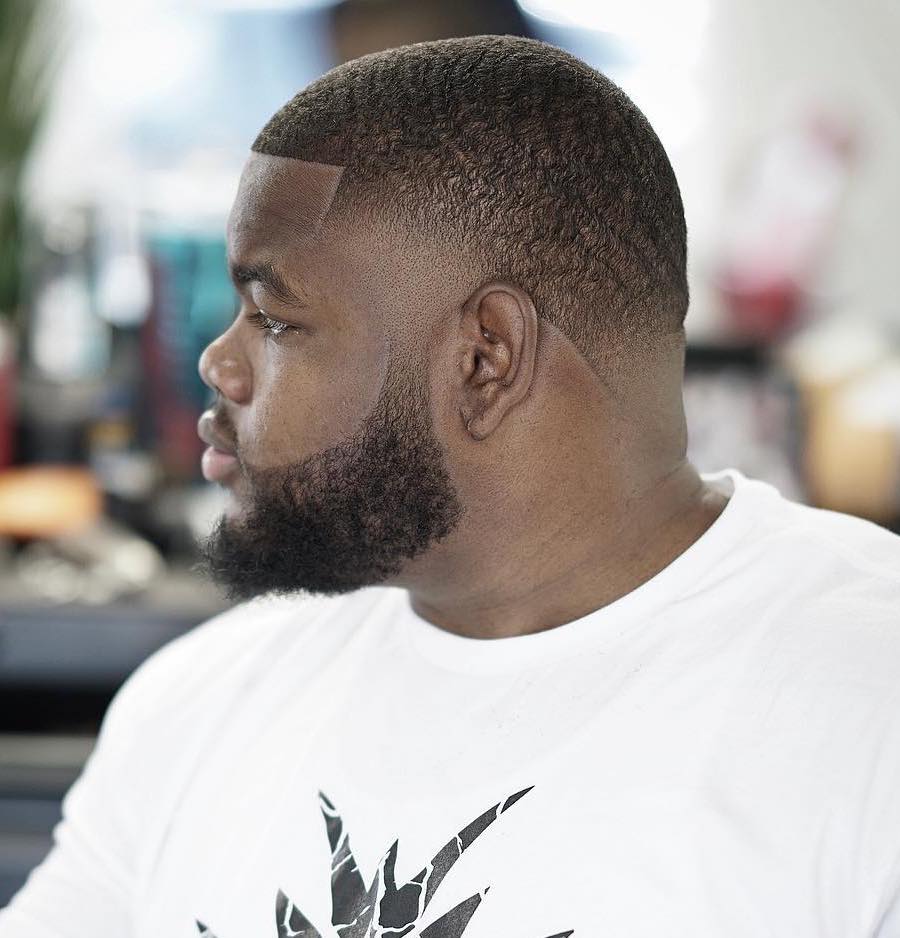 By Pat Regan
A perfect taper haircut by one of the masters at cutting classic short men's haircuts.
Classic Men's Haircut + High Bald Fade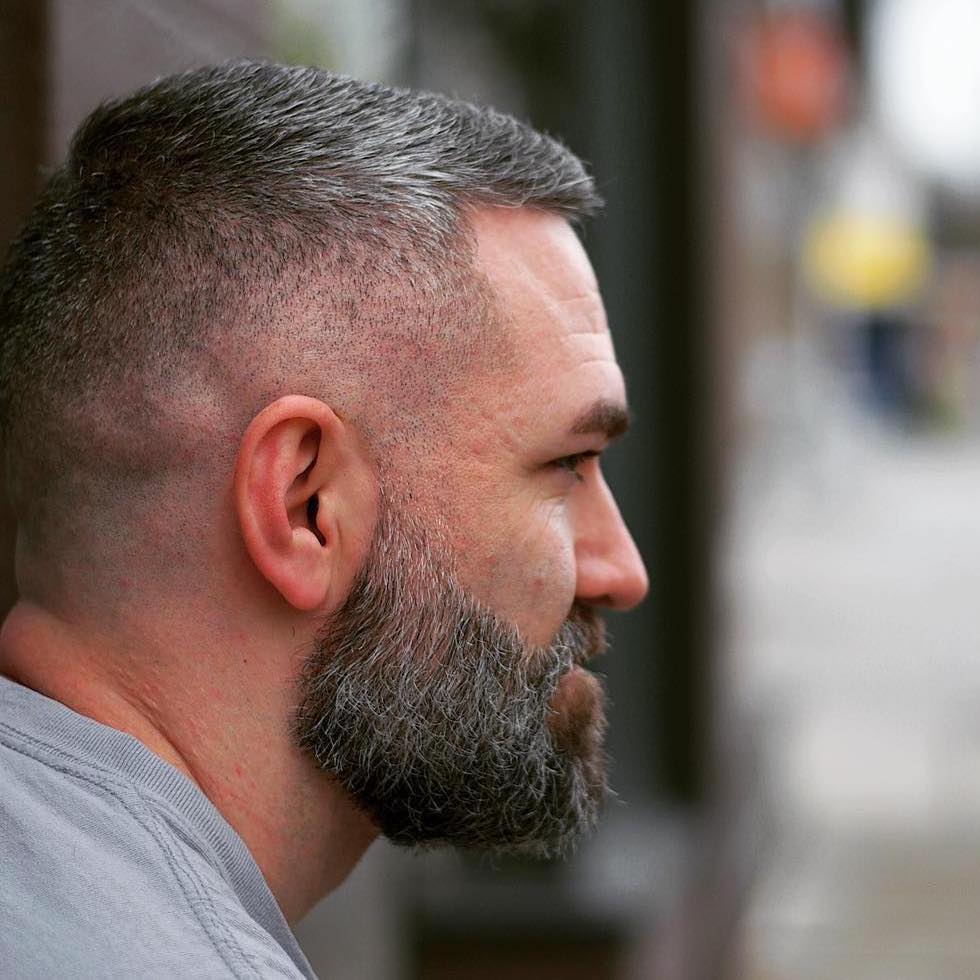 We are going to end with a beauty. Love this super short classic men's haircut with disconnected nicely trimmed beard. This haircut is going to look good on any man. Great work by Electric Barbering.
So there you have it, a round-up of the best short haircuts for men we have seen out there.
This post may contain affiliate links. Please read our disclosure for more info.