From short to shorter, these hot looks don't skimp on style. Check out these pictures of men's short haircuts for the latest trends, some classic cuts, and a few combinations of the two.
From different ways to wear a buzz fade to short versions of slick hair, we've got a new haircut for you.
1. Messy Hair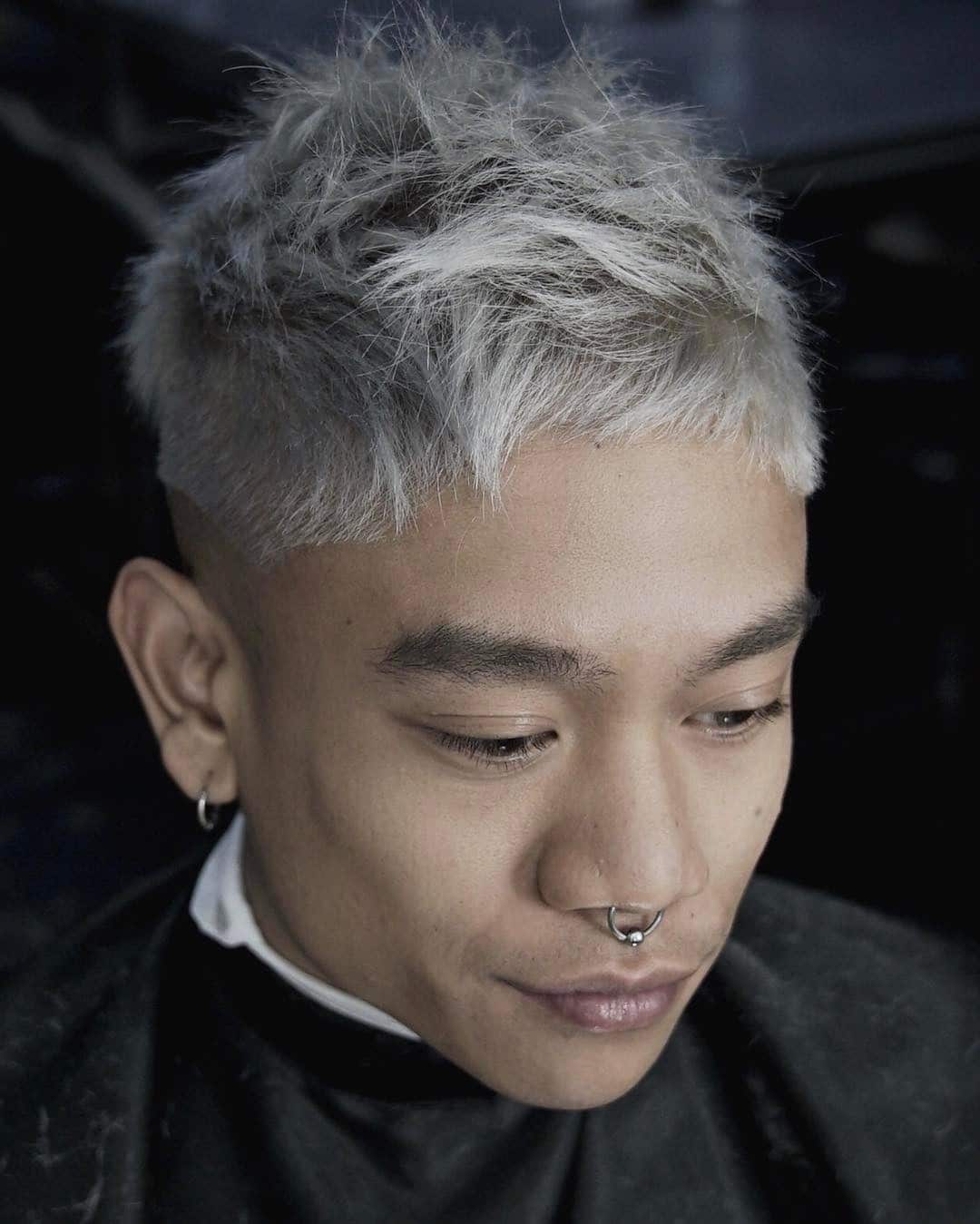 This tousled and textured crop is messy with style. Bedhead it ain't.
2. Crop Haircut + High Fade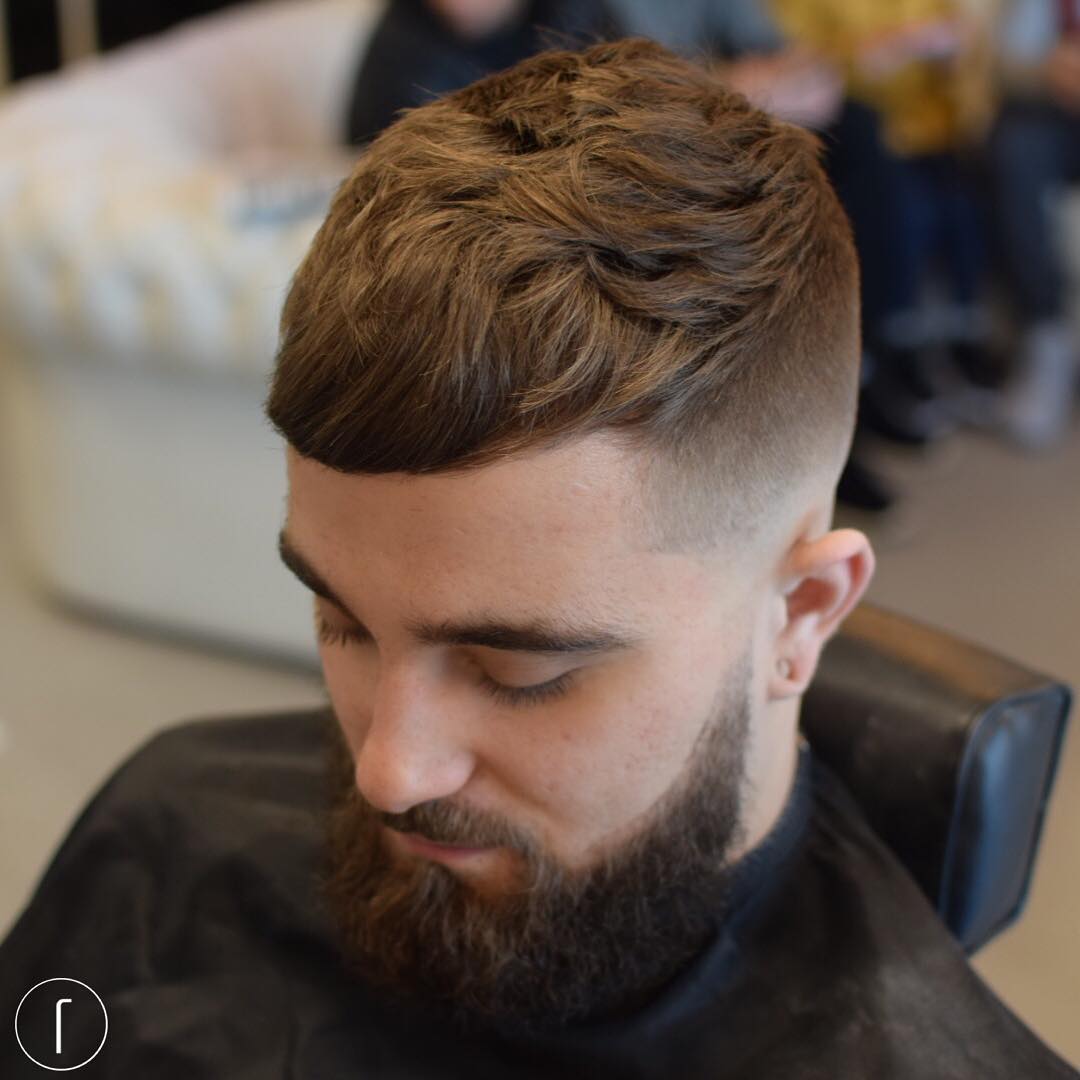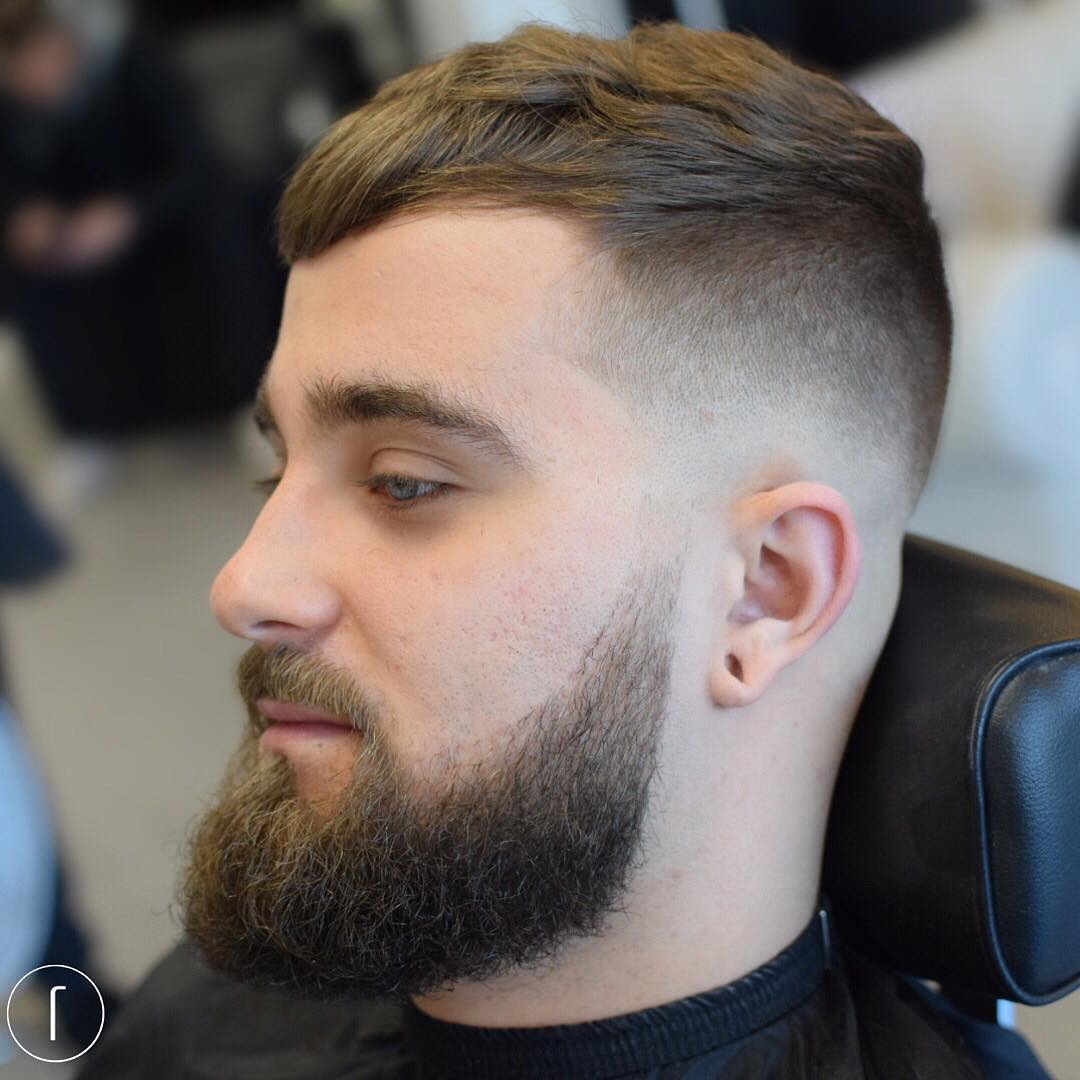 This textured crop is one of the top men's hair trends of the year and a really cool short men's haircut.
3. Textured Short Haircut for Thick Hair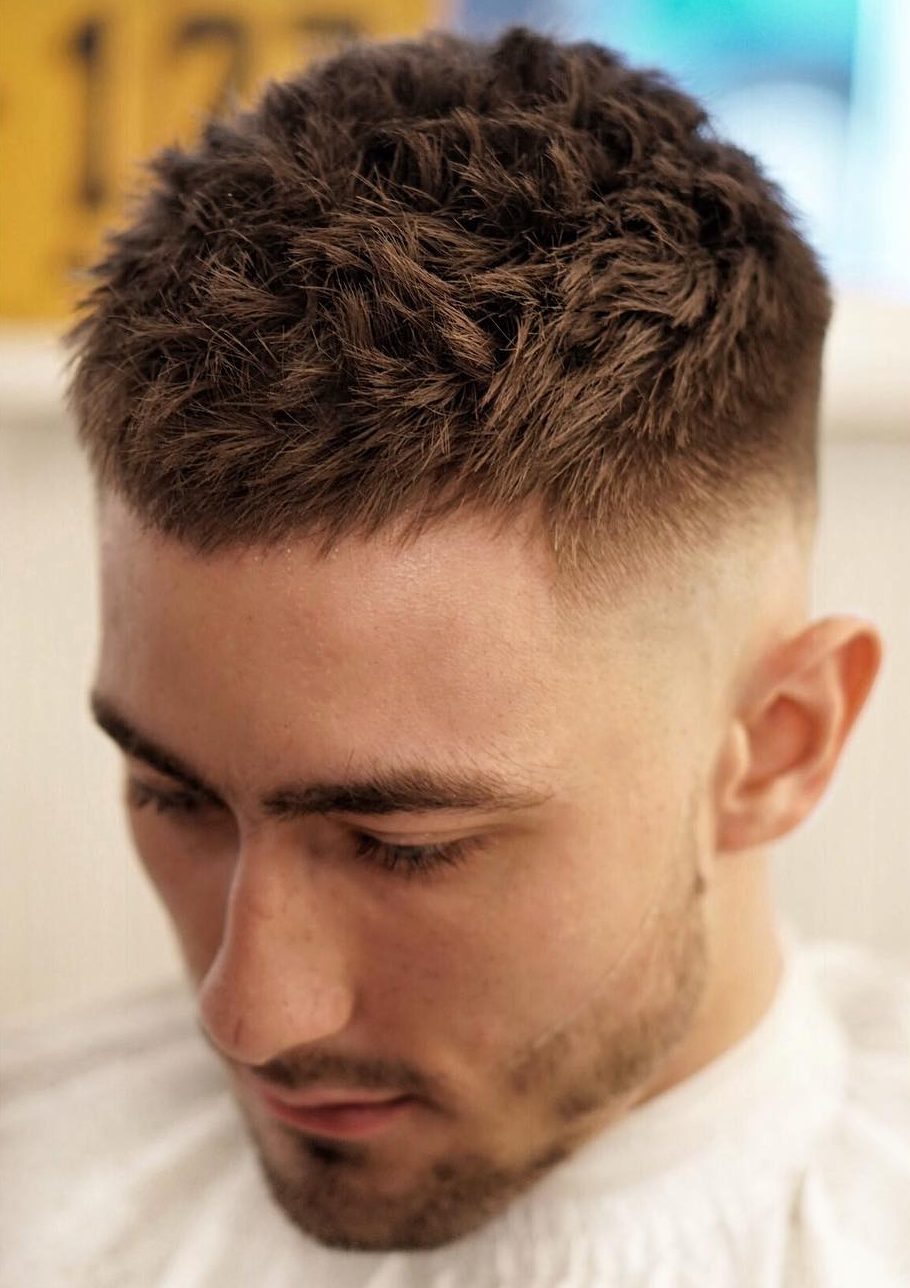 Another version of the crop trend, these cool haircuts spikes up thick hair for a textured finish.
4. Low Fade Haircut + Short Natural Curls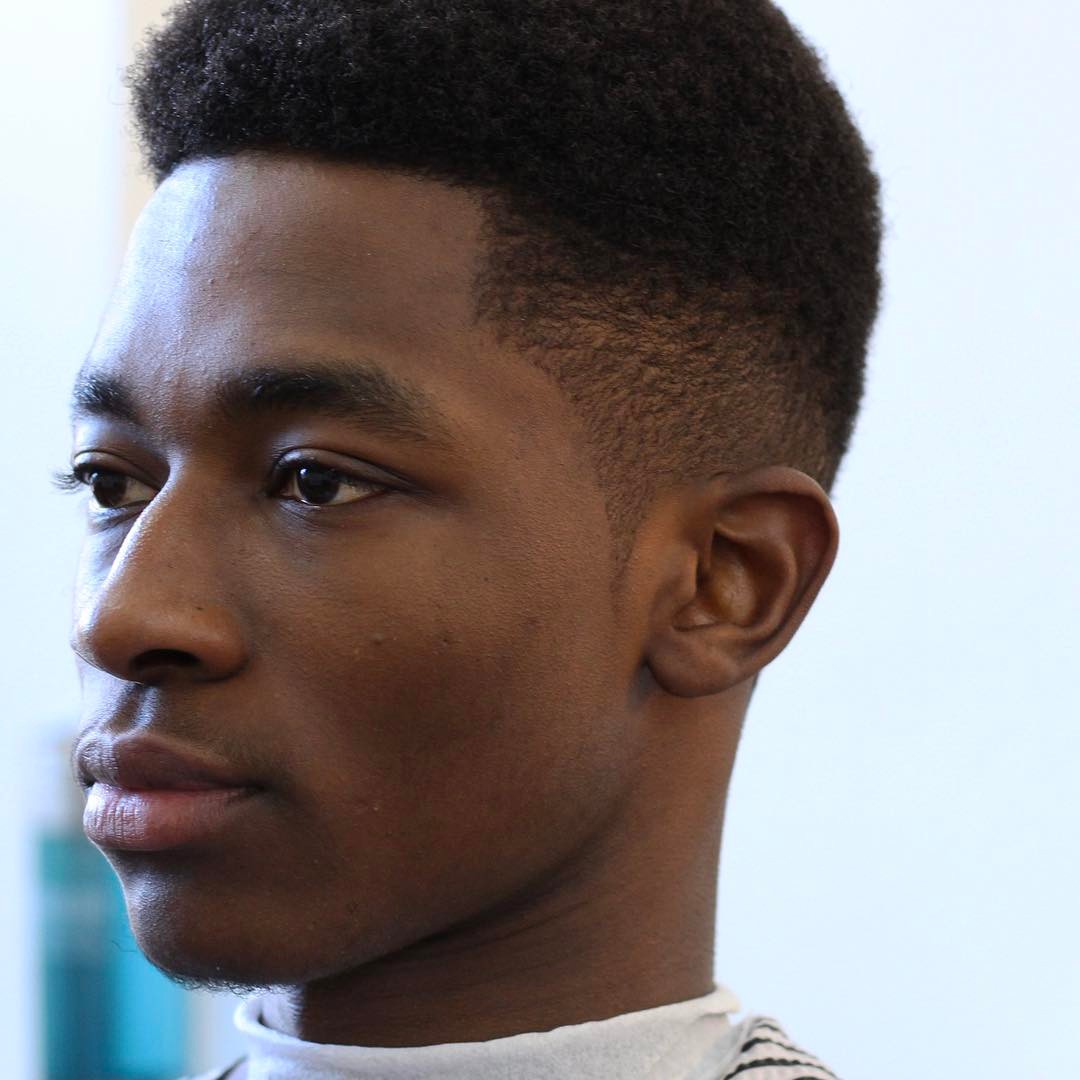 The buzz fade is one of the most popular short haircuts for black hair but we are seeing more longer cuts this year. This fresh look features a hint of length on top with a low fade at the sides.
5. Slick Quiff Haircut For Short Hair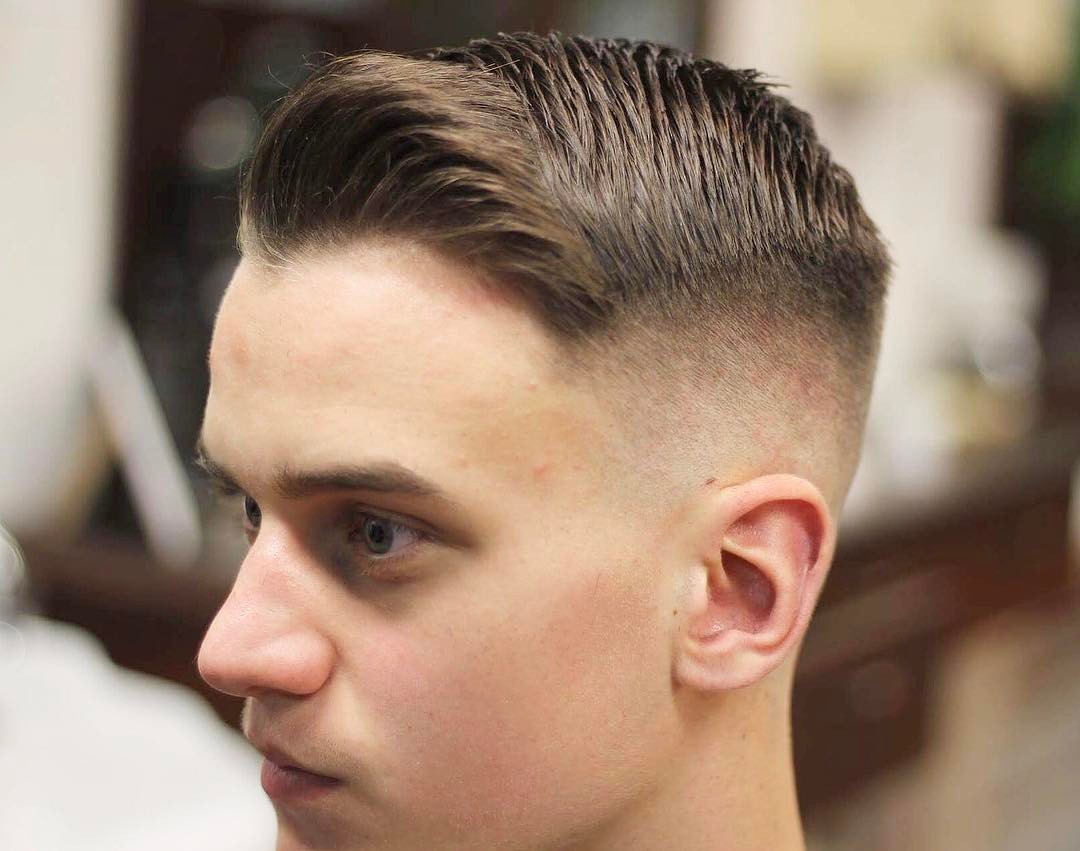 This fade hairstyle is styled slick with a swoop of volume at the forehead.
6. Short Haircut for Wavy Hair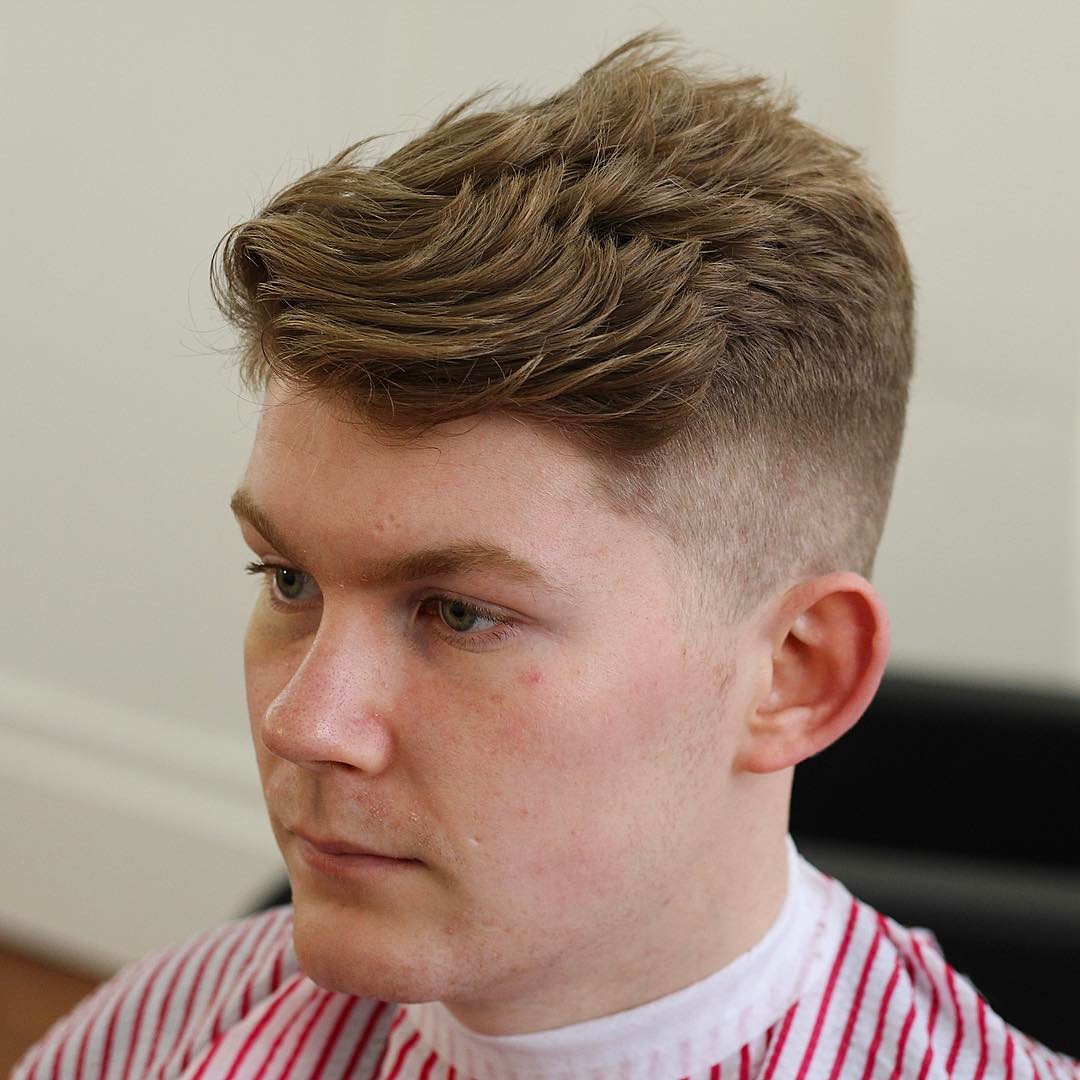 Another version of the crop leaves hair longer to work with the flow of wavy hair but has the same texture throughout.
7. Short Curls + Temple Fade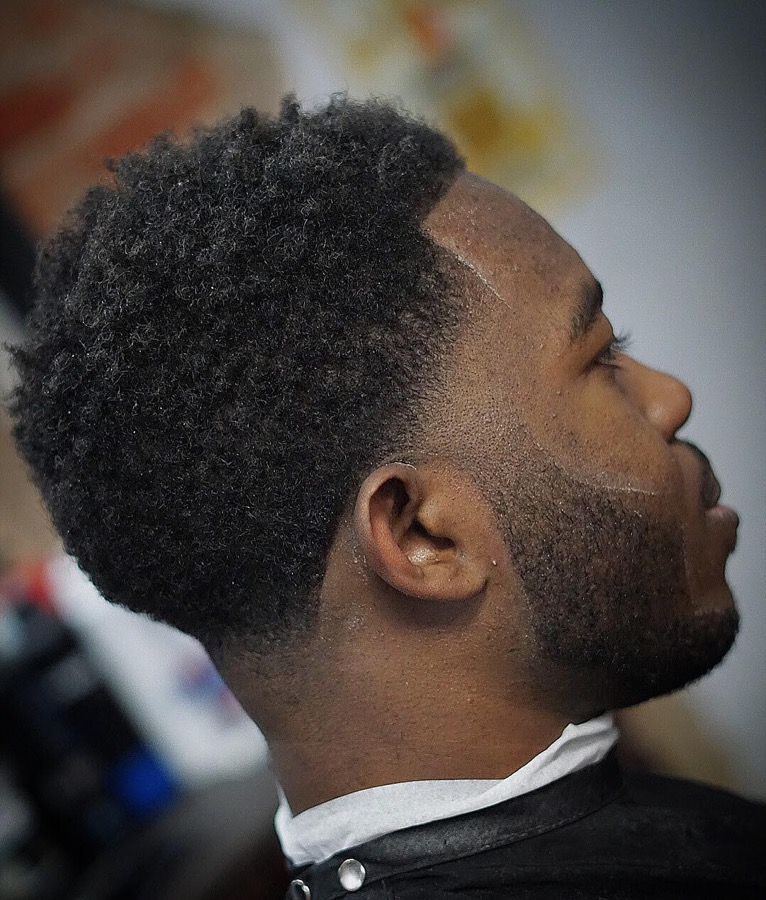 Textured hair is a huge trend this year and guys with curly hair already have. Sharpen up the edges with a temple fade and neck taper and you're all set.
8. Modern Crew Cut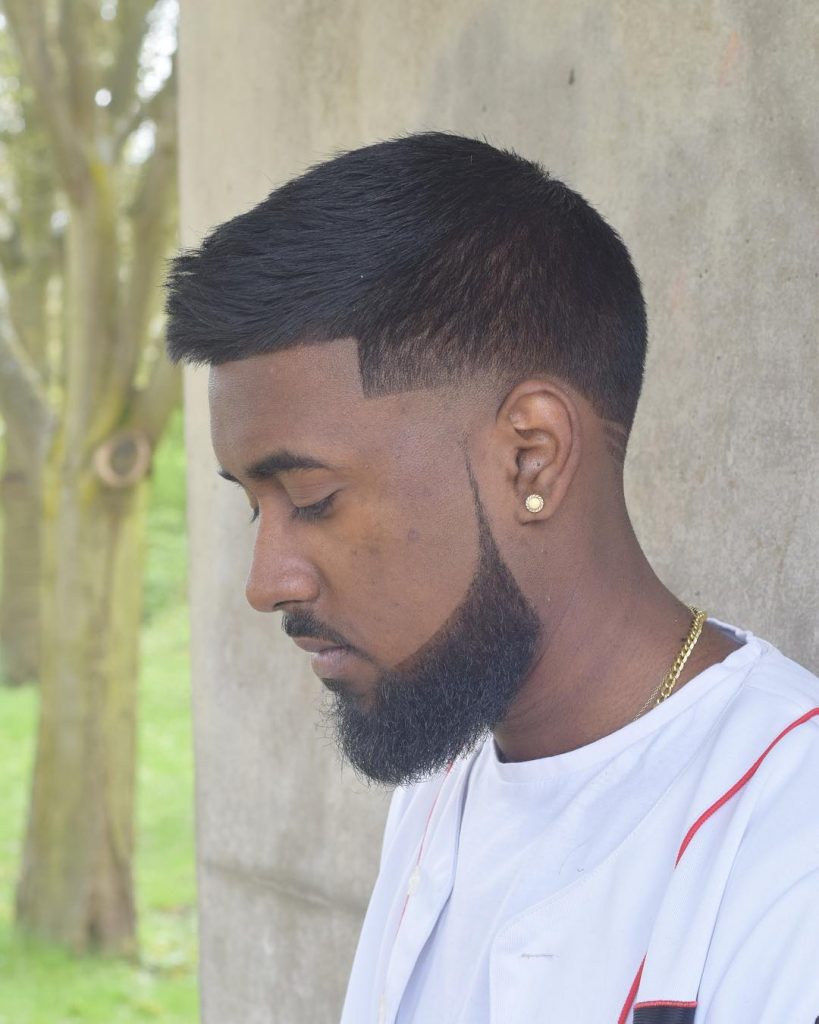 This fresh take on the classic crew cut keeps the longer top and short sides but styles it swept over to one side. A line up, temple fade and pair of surgical lines bring something new to the hairline all around.
9. Steve McQueen Haircut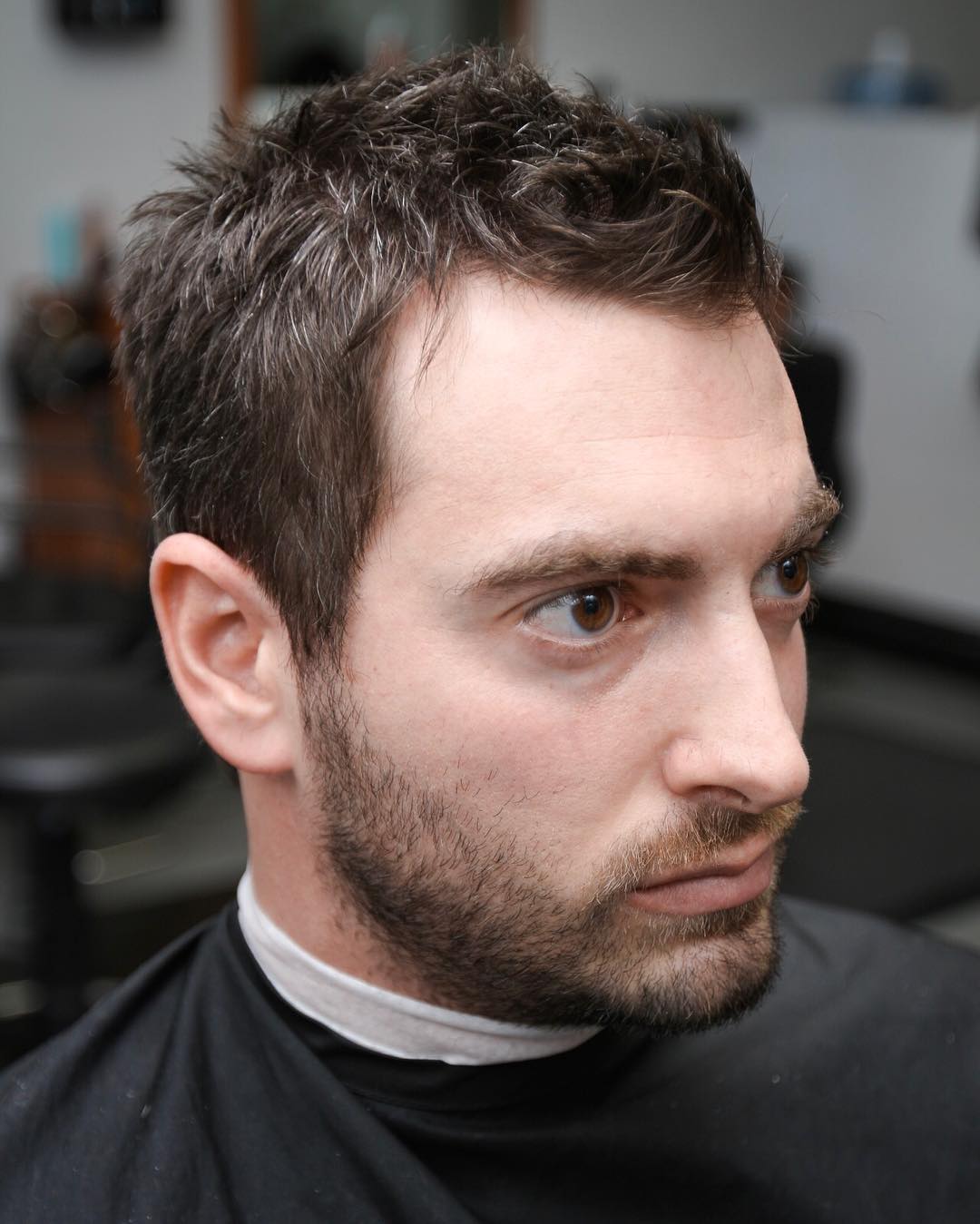 Like the Mustang he drove in Bullitt, Steve McQueen's one-length-all-over short haircut stands the test of time. It's one of those effortlessly cool looks. The cut features a touch of layering to enhance texture and movement.
10. Textured Fringe Haircut -> Short Hair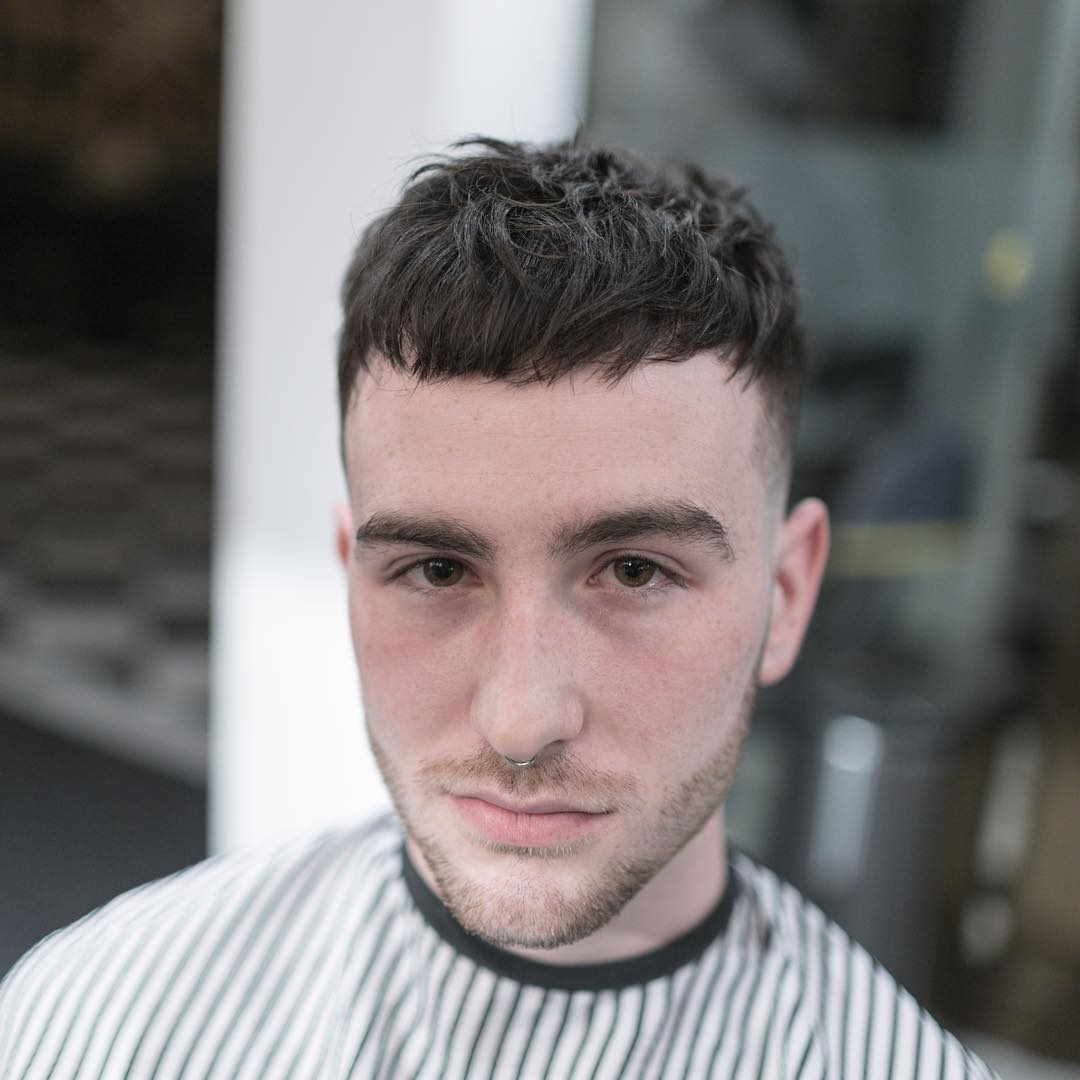 A popular feature of the textured crop trend is a thick line of fringe across the forehead. This one is tousled for a choppy finish.
11. Heavy Crop + Blunt Fringe Haircut For Short Hair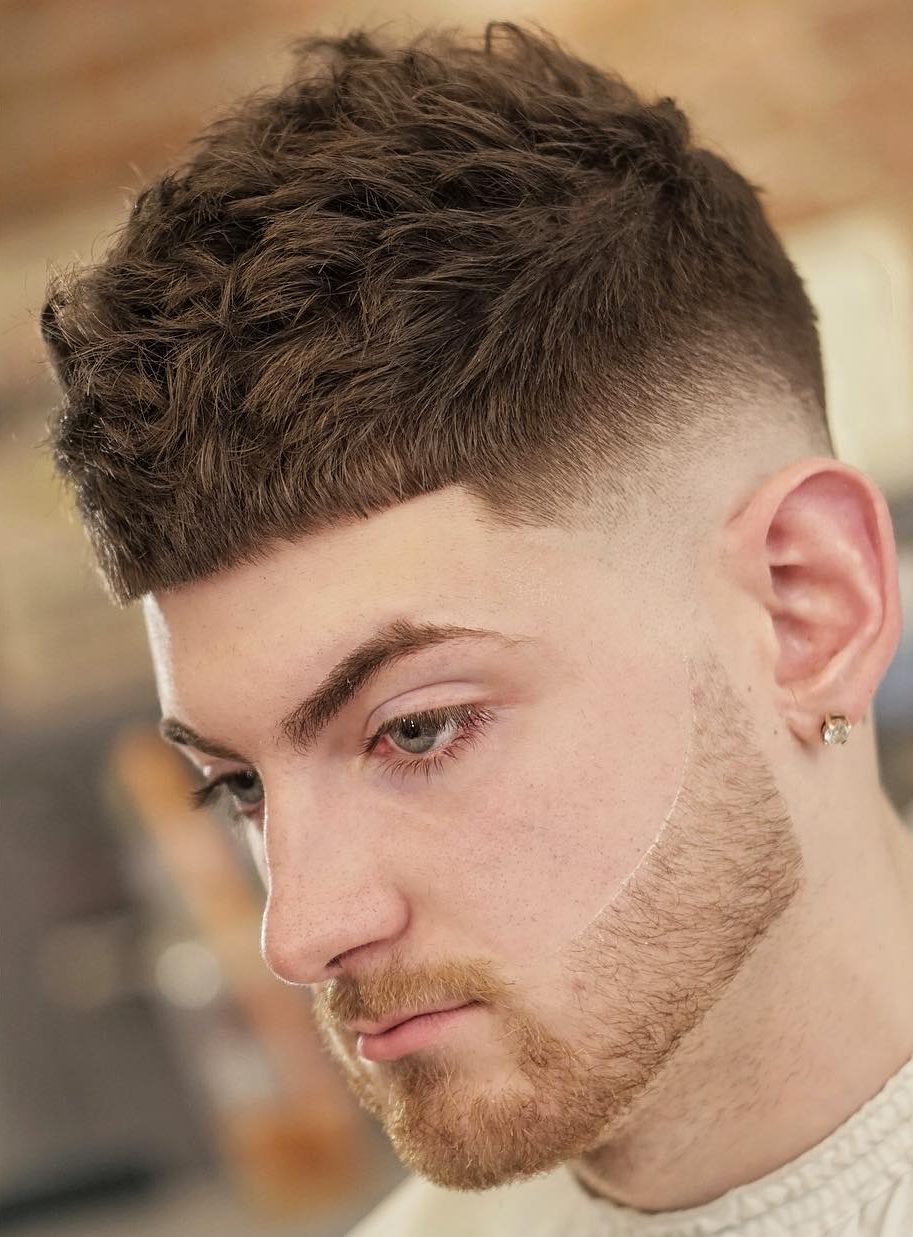 Similar to the crisp finish of a line up, blunt fringe creates a distinct edge that contrasts with the low fade at the neckline.
12. Short Wavy Hair Haircut + Mid Fade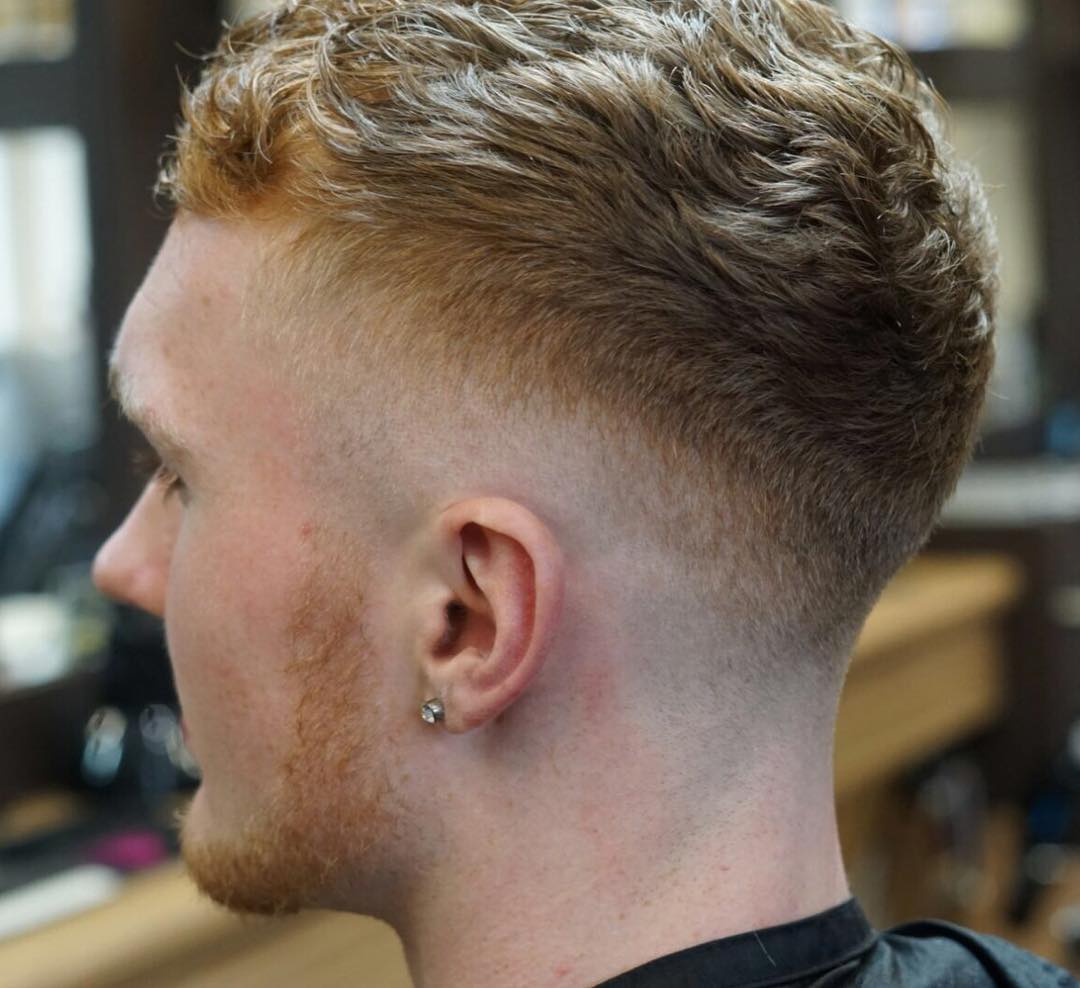 This layered cut enhances wavy hair on top with minimal length. A mid fade keeps the sides short and crisp.
13. Quiff Haircut For Short Thick Hair + Mid Fade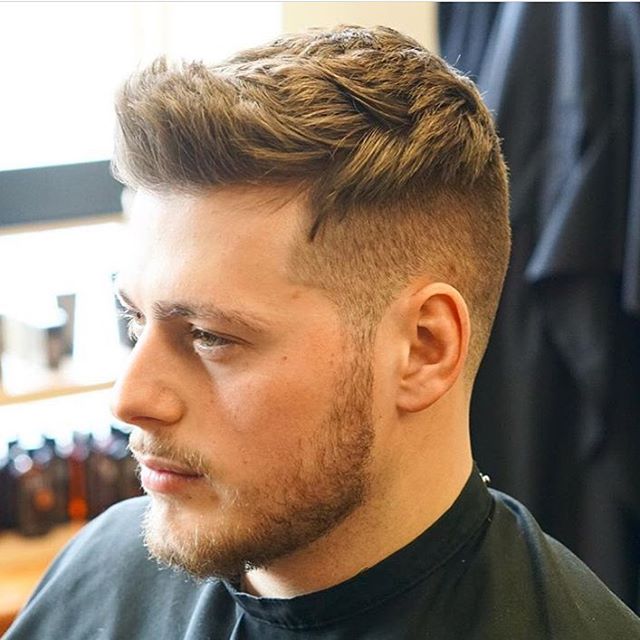 A fade accentuates the thickness of hair on top. Layering lightens up hair and brings out texture.
14. Buzz Cut + Fade + Line Up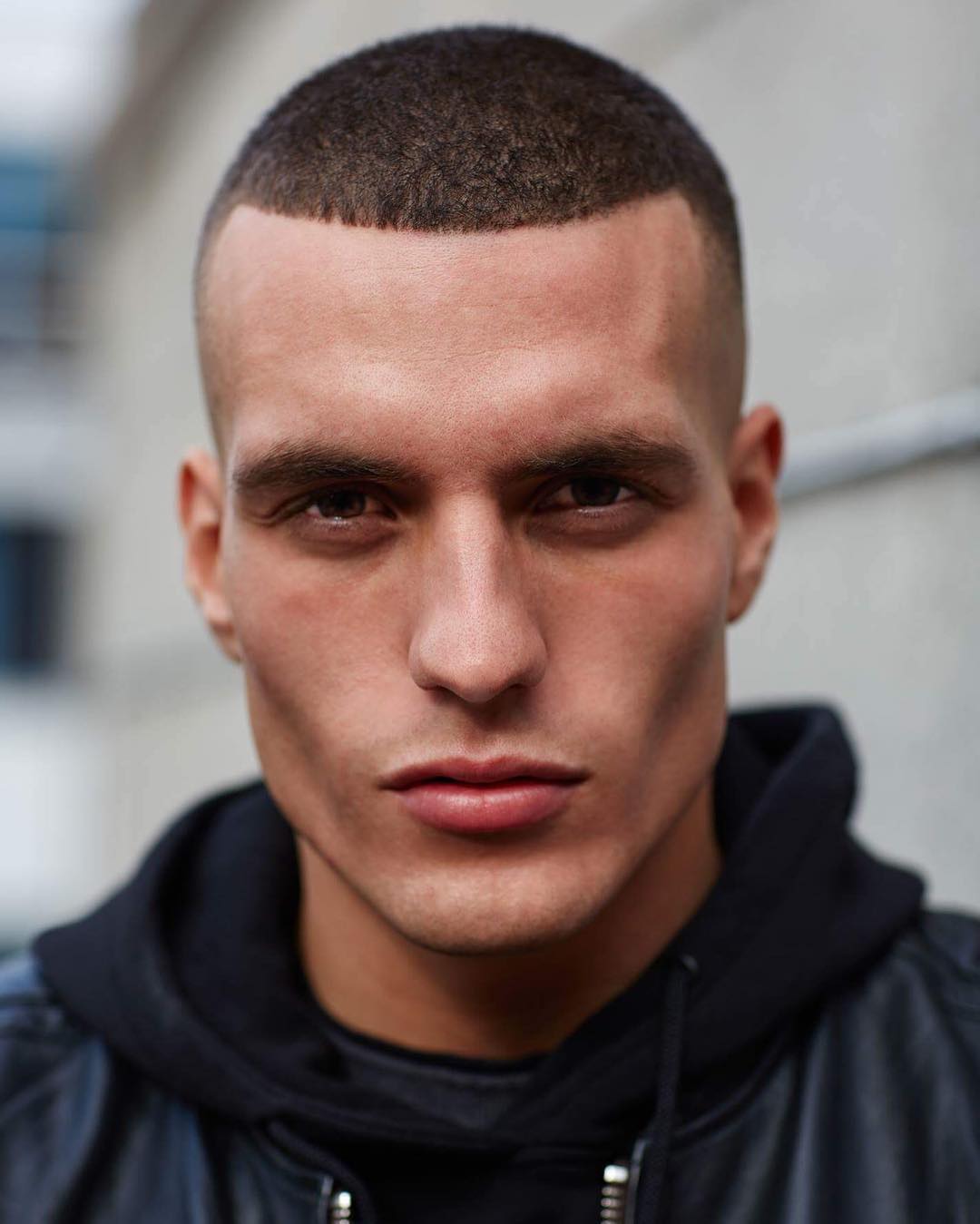 The combination of a buzz cut, fade and line up create maximum style with minimum hair. One of the best short haircuts.
15. Mohawk-Inspired Buzz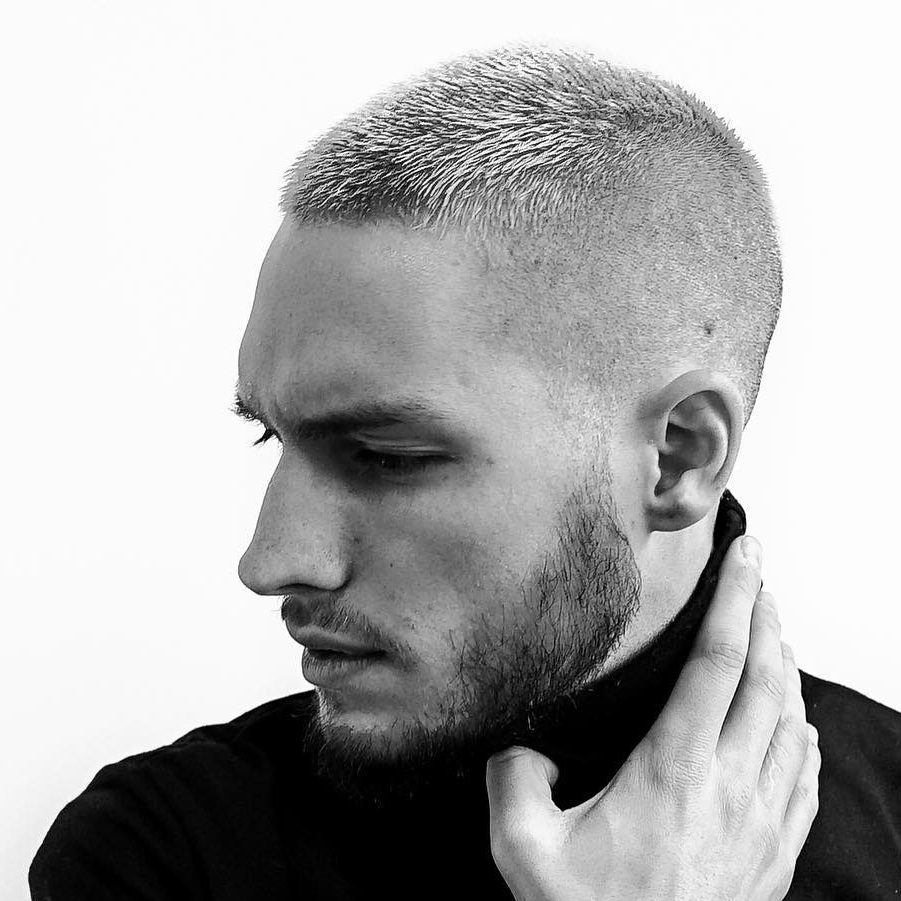 A real mohawk takes a lot of work but this buzz has a hint of a wide mohawk without styling.
16. Buzz + Drop Fade Short Haircut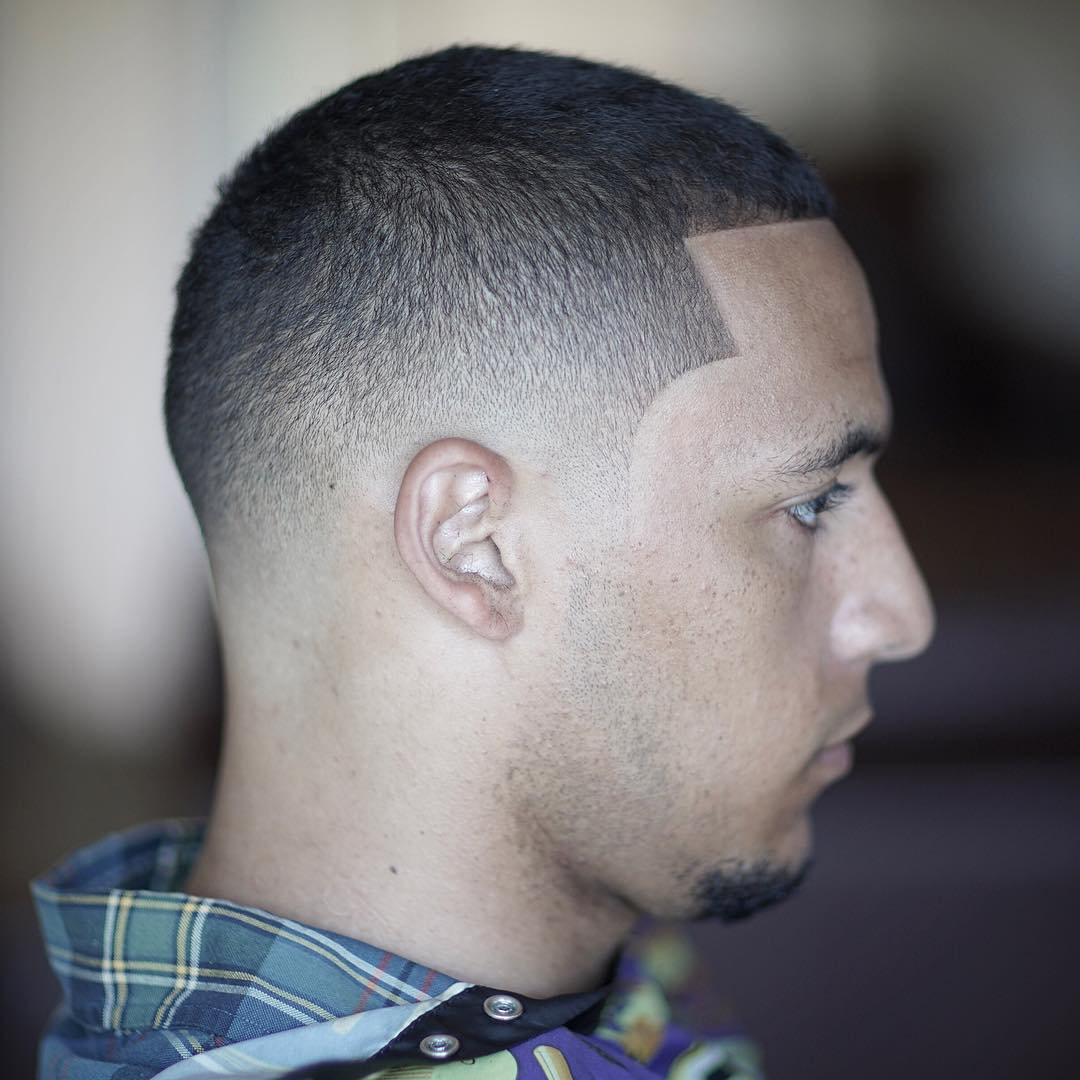 The fade in the buzz fade can be high, mid or low. This low fade version drops down behind the ear to follow the hairline. The classic of short haircuts for men.
17. Short Fade Haircuts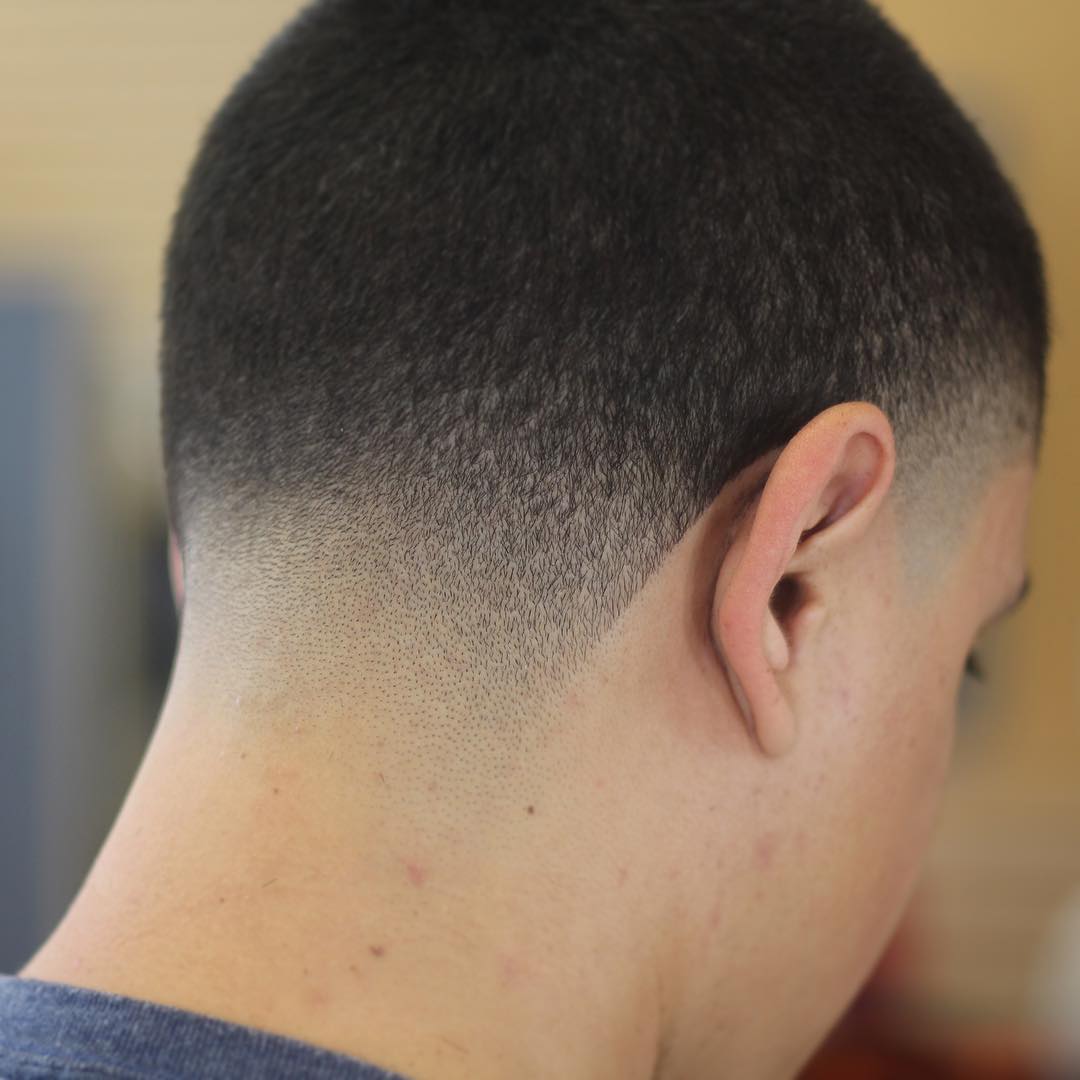 A quick fade at the neckline and temples creates blurry edges for this buzz cut.
18. Buzz Cut + Line Up + Burst Fade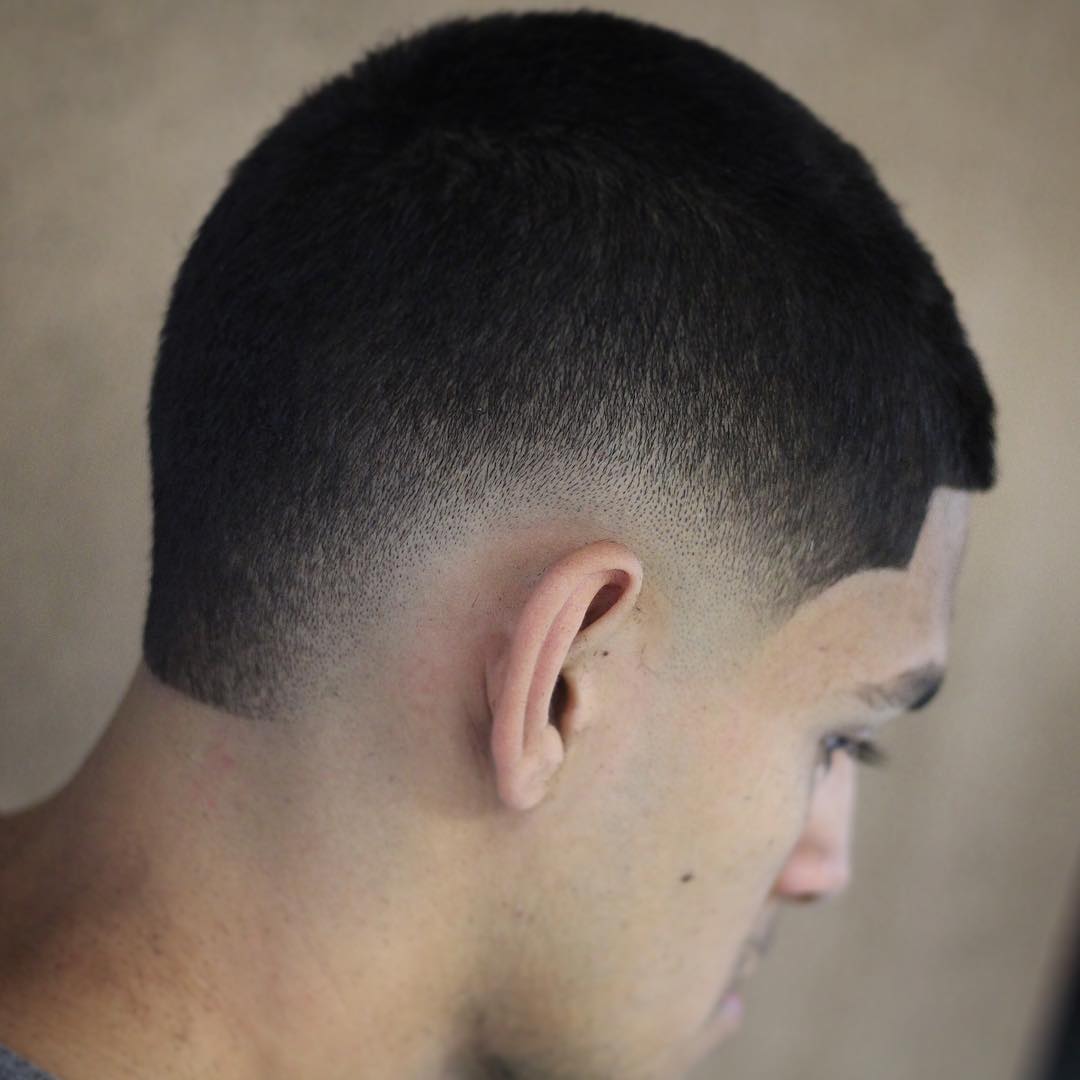 The burst fade is another way to add a unique finish to a short buzz.
19. Classic Short Hairstyles for Men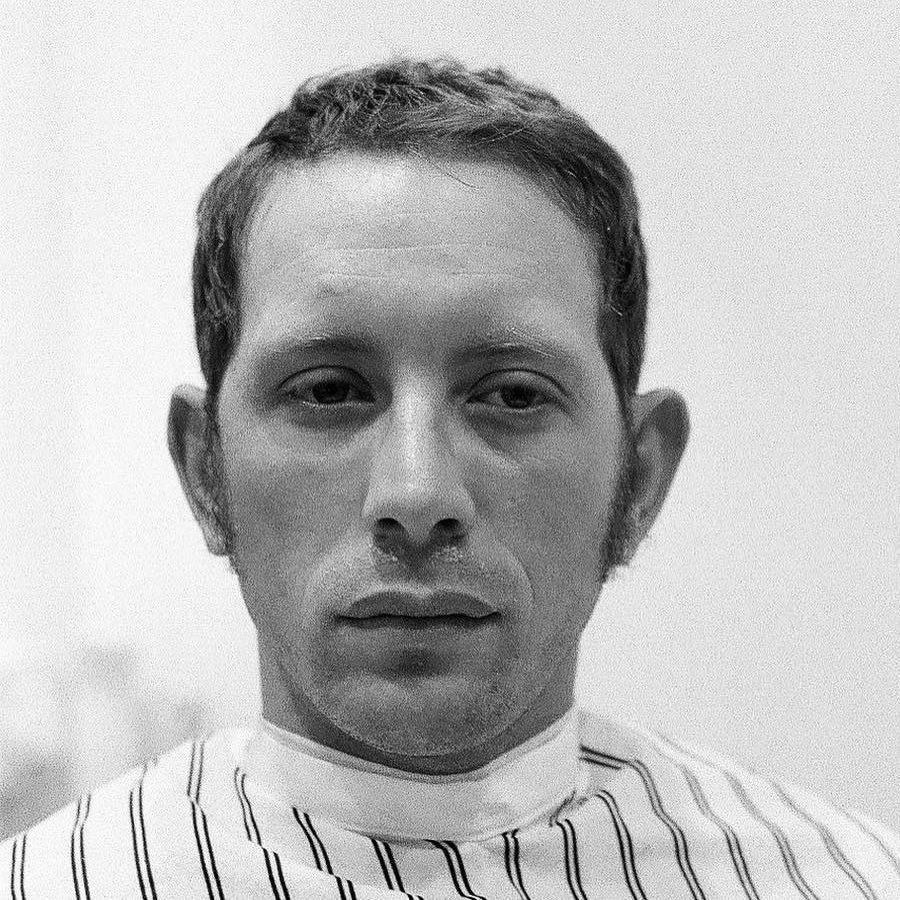 Here's another version of the Steve McQueen hairstyle. This versatile cut can be whatever you want it to be.
20. Short Hairstyle for Men with Thick Hair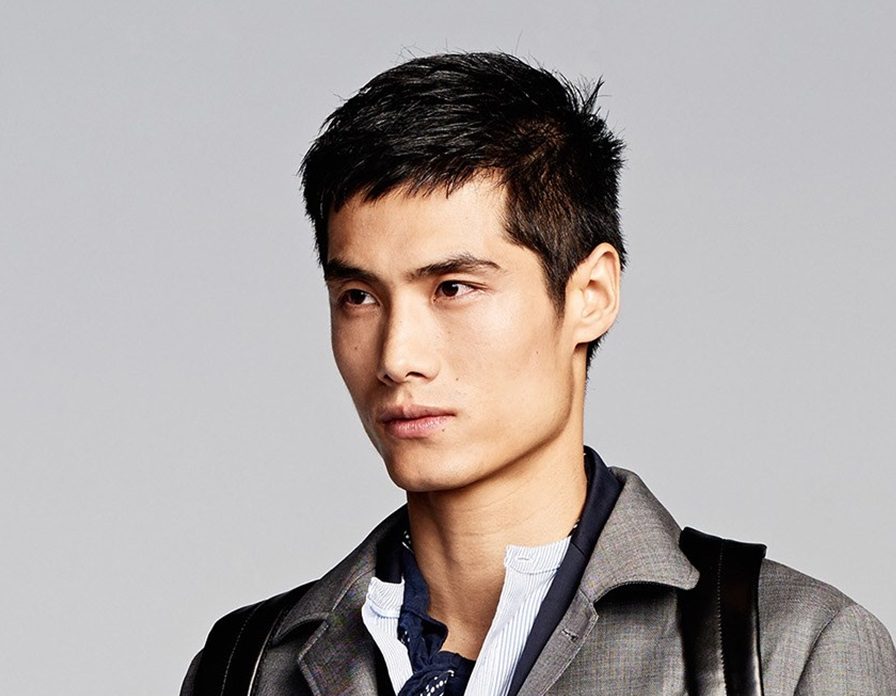 A longer cut can actually be beneficial for guys with coarse hair that tends to stand up. That extra length makes hair easier to control and style. This cool look is styled into a combover with short sides.
21. Heavy Crop + Angled Fringe + Mid Fade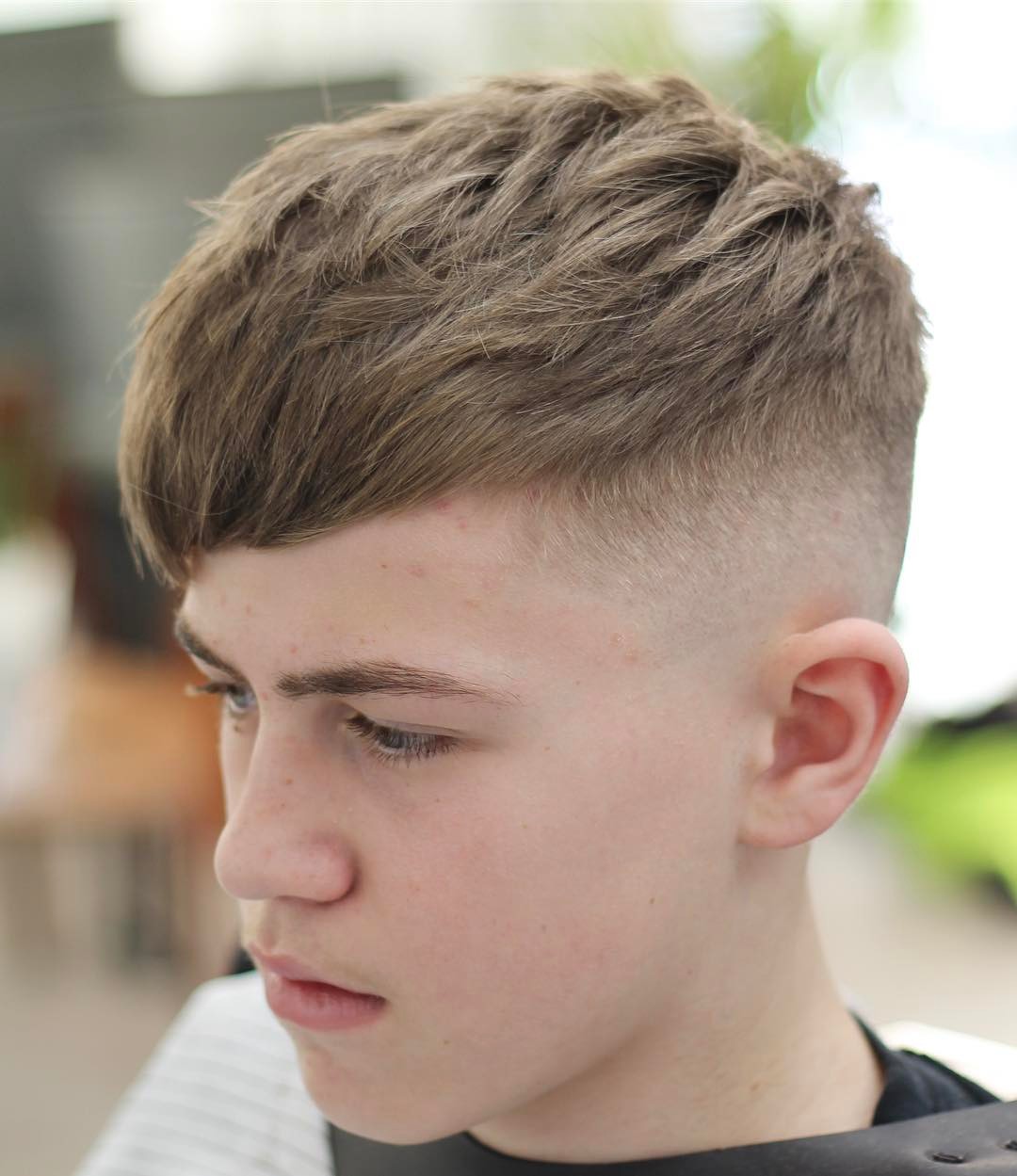 This long crop features a sweep of bangs on an angle and a mid fade at the back.
22. Fringe + High Fade Short Haircut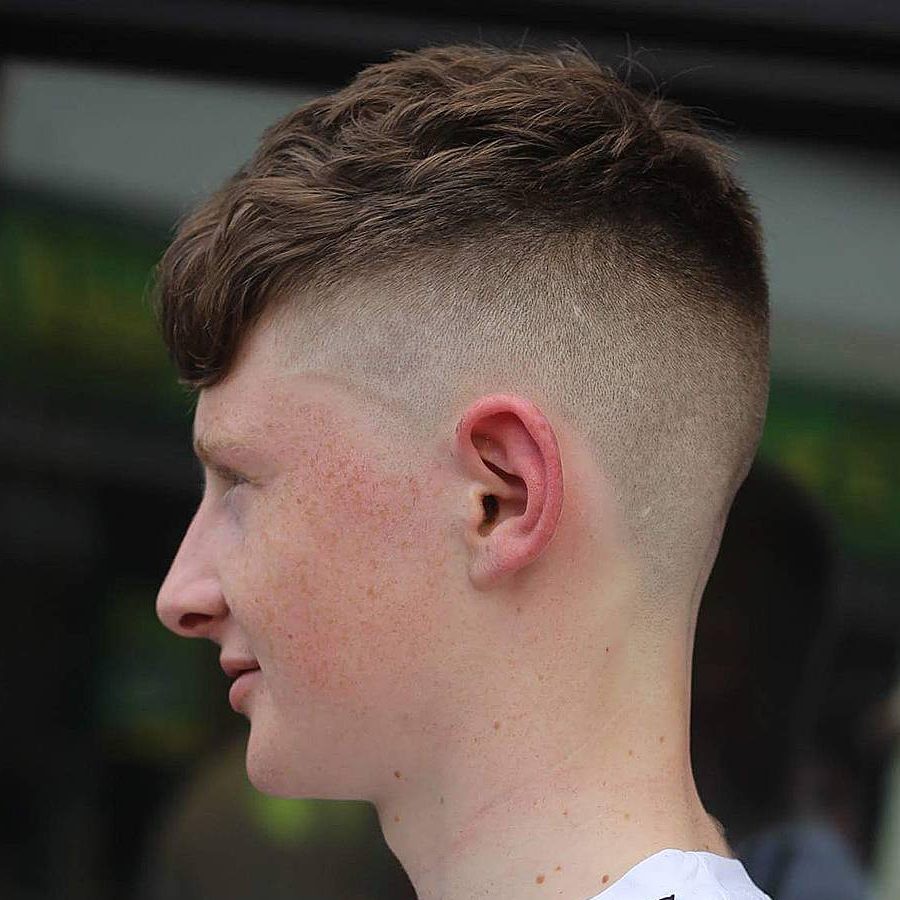 This disconnected hairstyle features heavy textured fringe and a undercut fade.
23. Short Curls + Temple Fade + Edge Up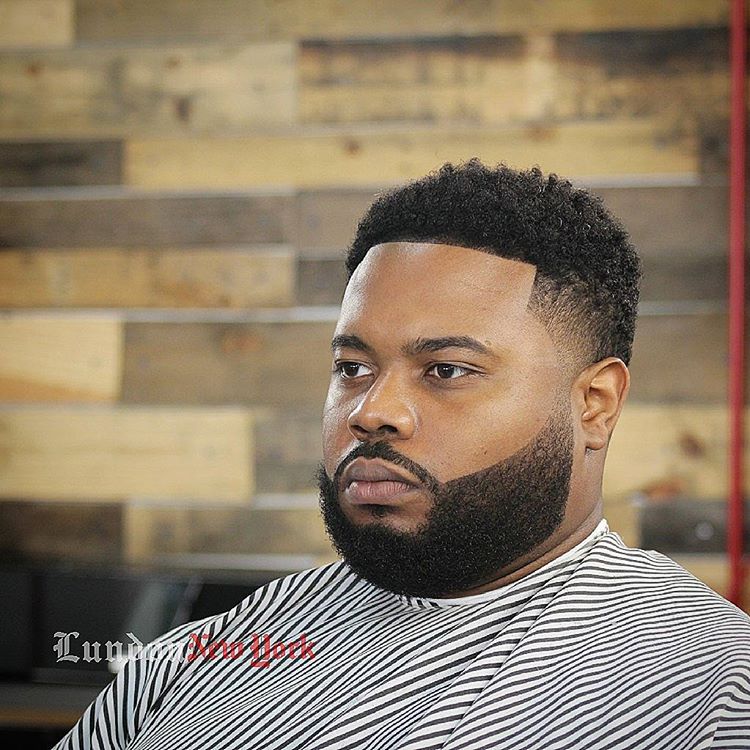 In addition to hair type, face shape is essential to finding your best hairstyle. This cut gets it just right with short curls and a temple fade that add height and length a broad face.
24. Side Part Hairstyle + Mid Fade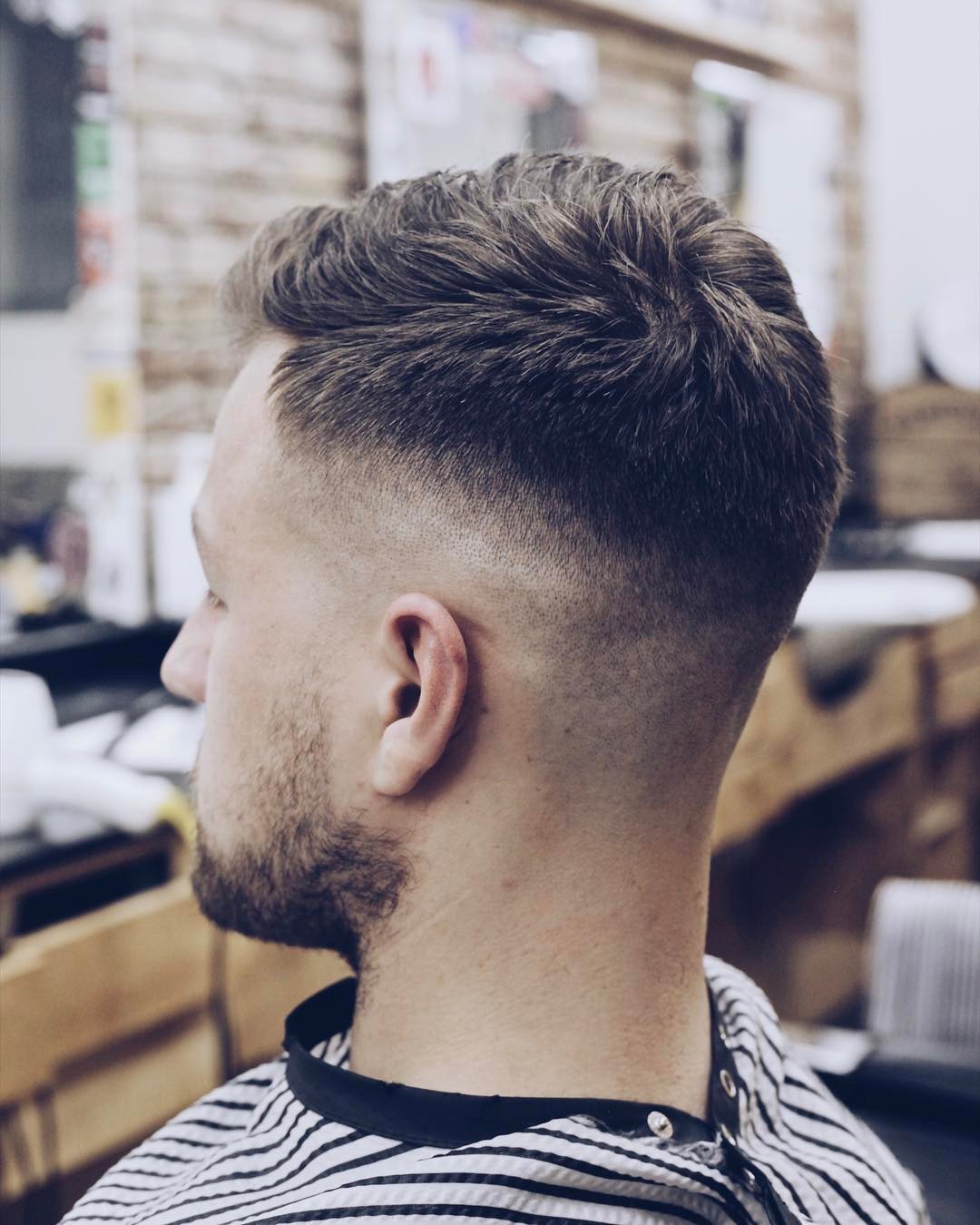 The classic side part hairstyle gets a modern touch from a mid bald fade.
25. Short Sweep Back + Low Fade Haircut For Short Hair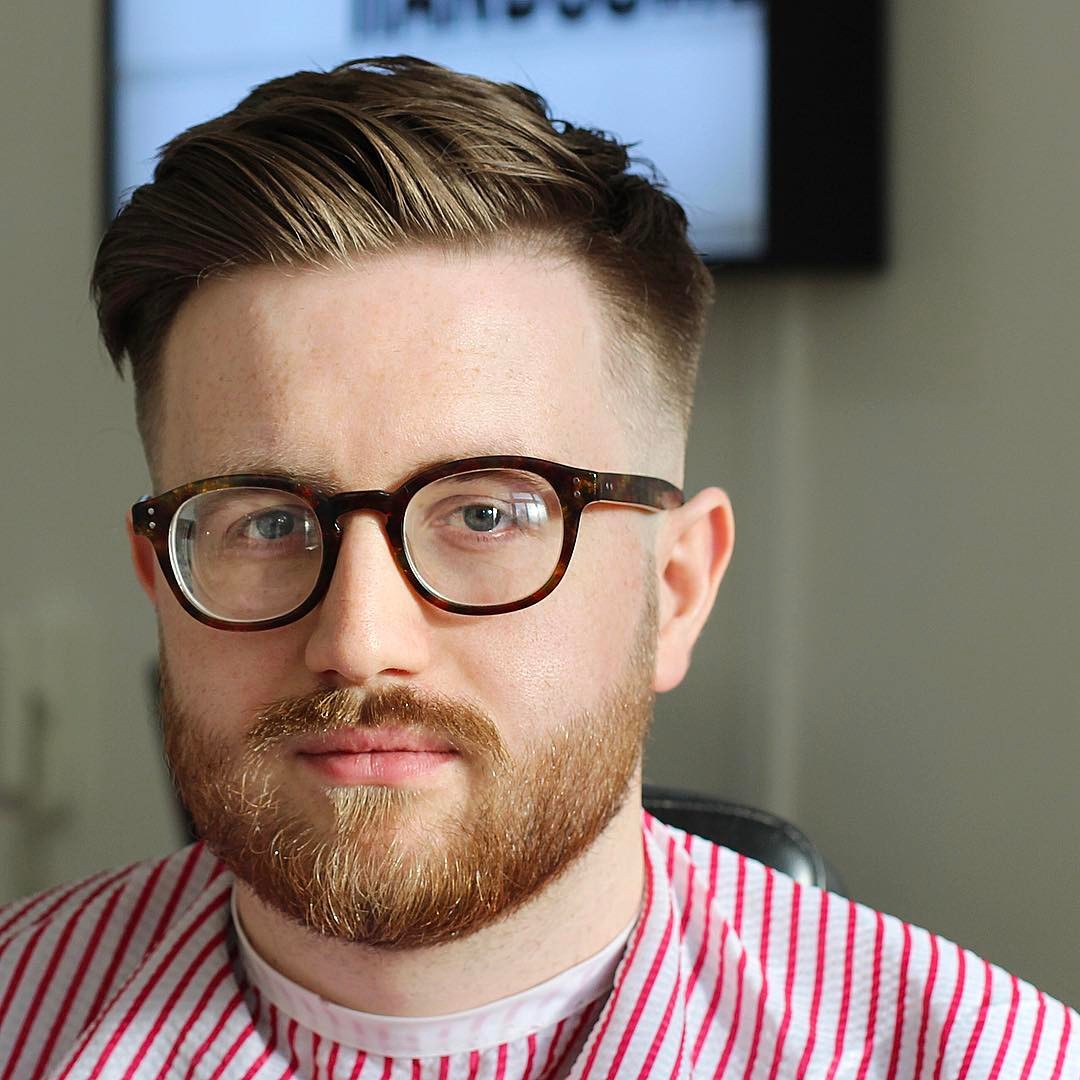 Popular men's hairstyles like the comb over, slick back and sweep back can be worn with longer or shorter hair. The key is to have enough length at the hairline for styling.
26. Dry Slick Back + Drop Fade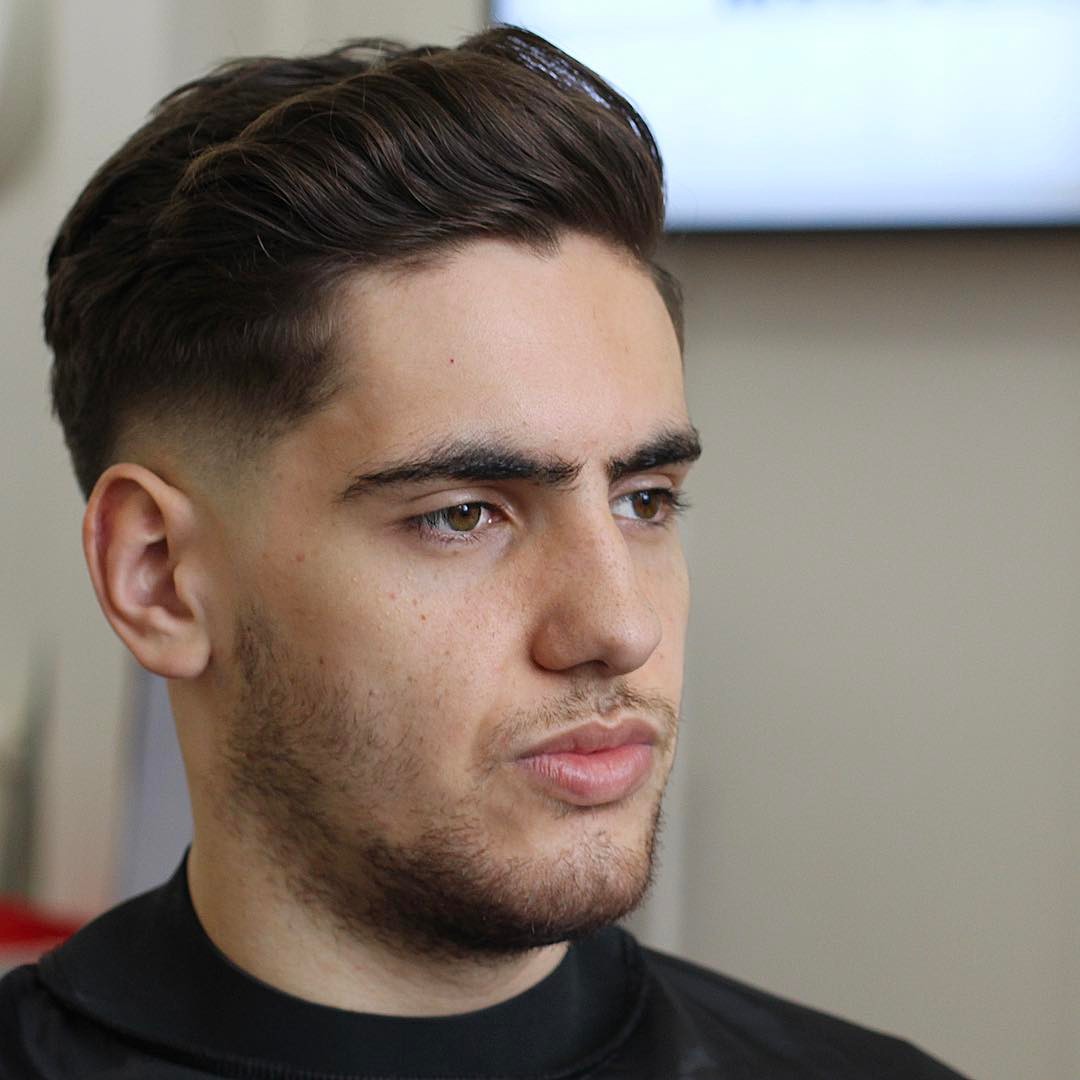 The slicked back hair trend of a few years ago has seen a few updates of late. First, slick products have been replaced by matte product for a natural finish. Second, add a fade or taper at the sides.
27. High-Low Fade + Fringe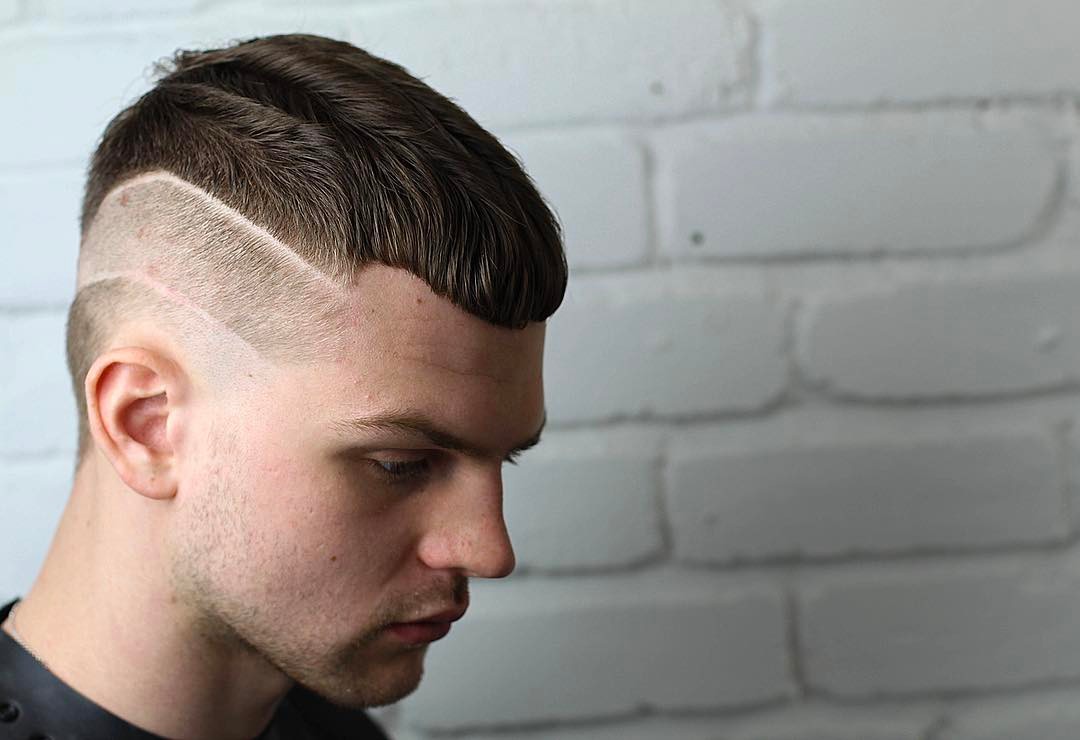 Two contrasting fades separated by surgical lines creates dramatic sides while curved fringe adds even more geometry to this new hairstyle for men.
This post may contain affiliate links. Please read our disclosure for more info.