Men's fade haircuts are some of the most popular men's haircuts today. They are a great choice for many reasons.
Fade haircuts can be cool yet professional. You can get a cool fade that blends into short haircuts, and also medium or longer hair length haircuts.
In this gallery we take a look at some of the best fade haircuts for men that we have seen lately.
There is definitely a fade haircut for everyone so check out all 33 to find your next haircut!
Short Textures + Bald Fade + Hair Design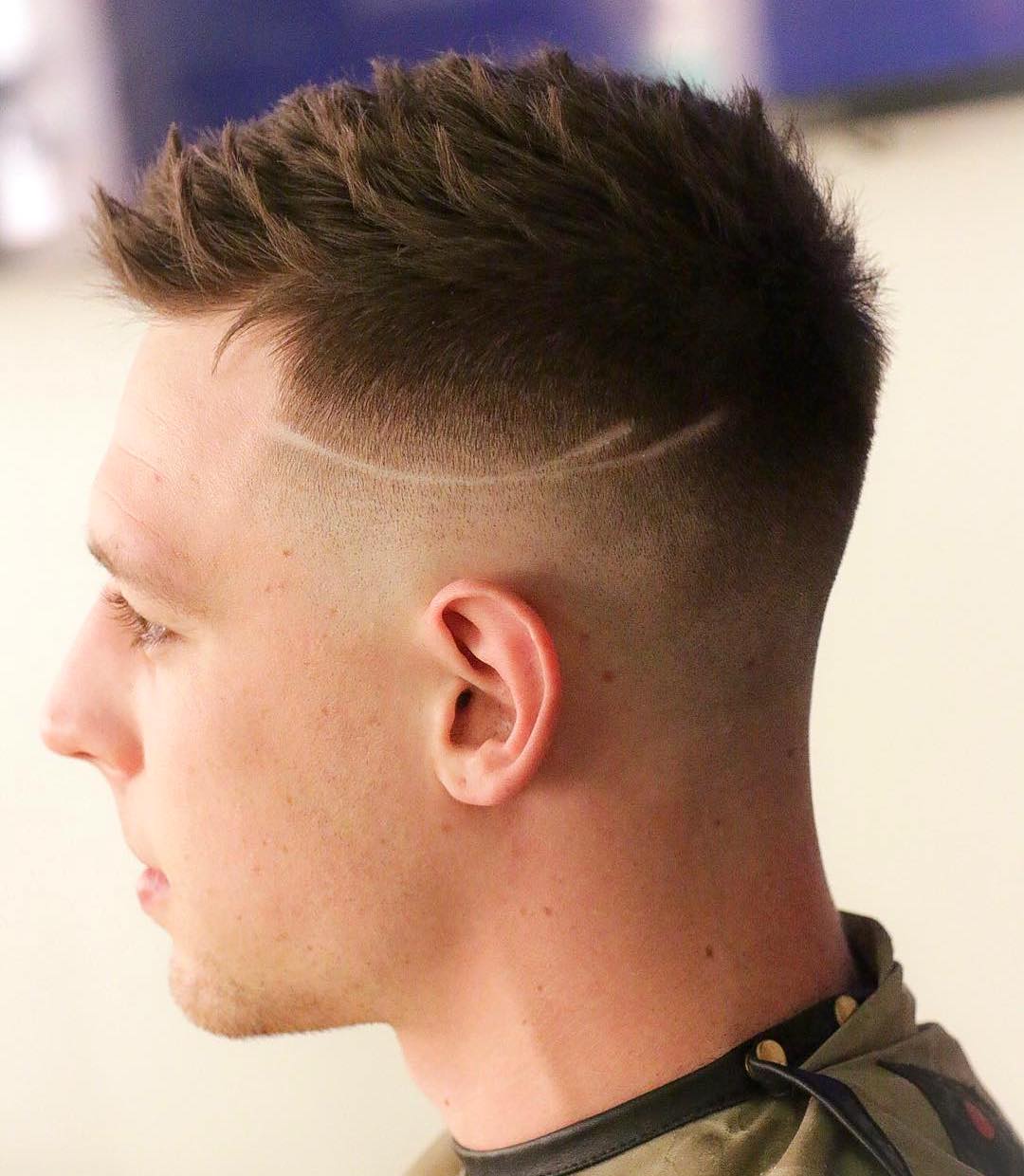 A very short textured haircut with a cool minimal design across this low bald fade.
High Fade + Undercut / Pompadour Haircut For Men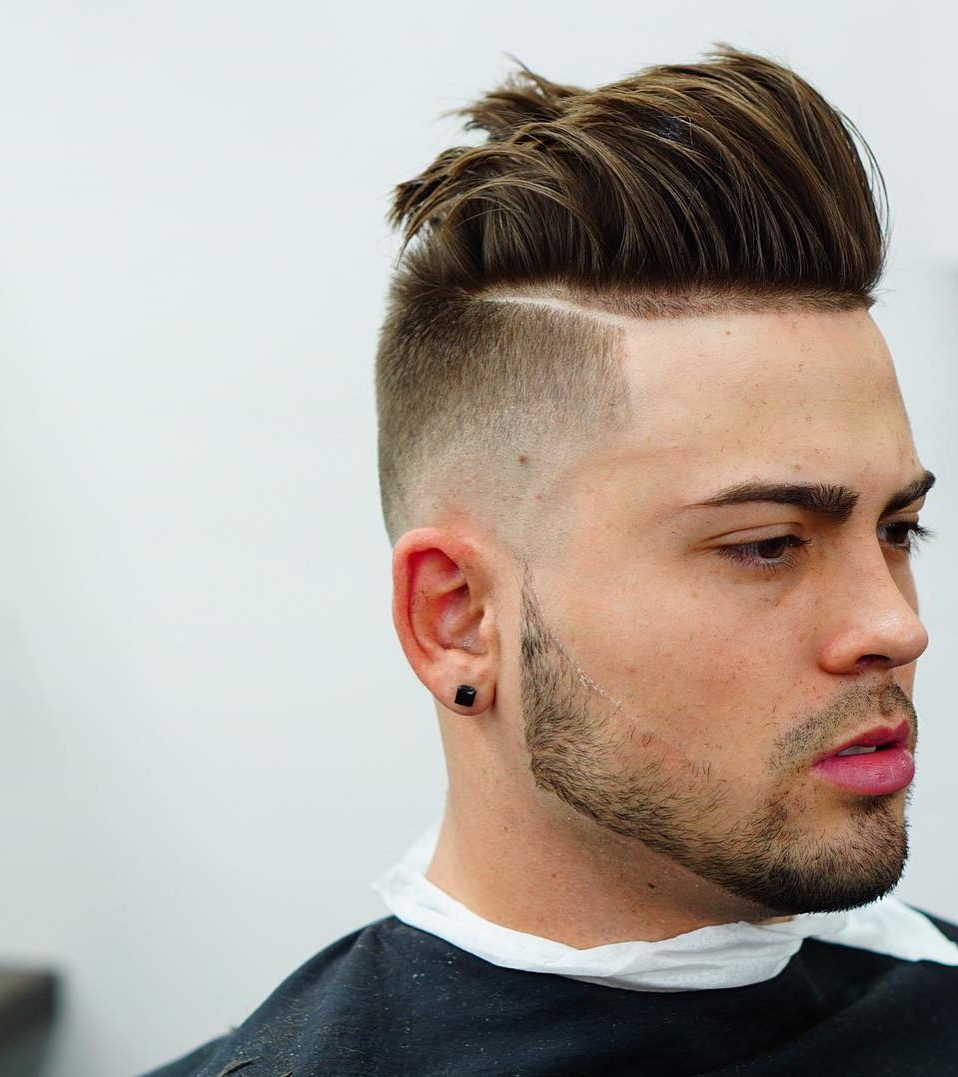 A wild look. The hard part splits this high fade, undercut pompadour haircut. Trimmed disconnected beard.
Bald Fade + Medium Textured Hair On Top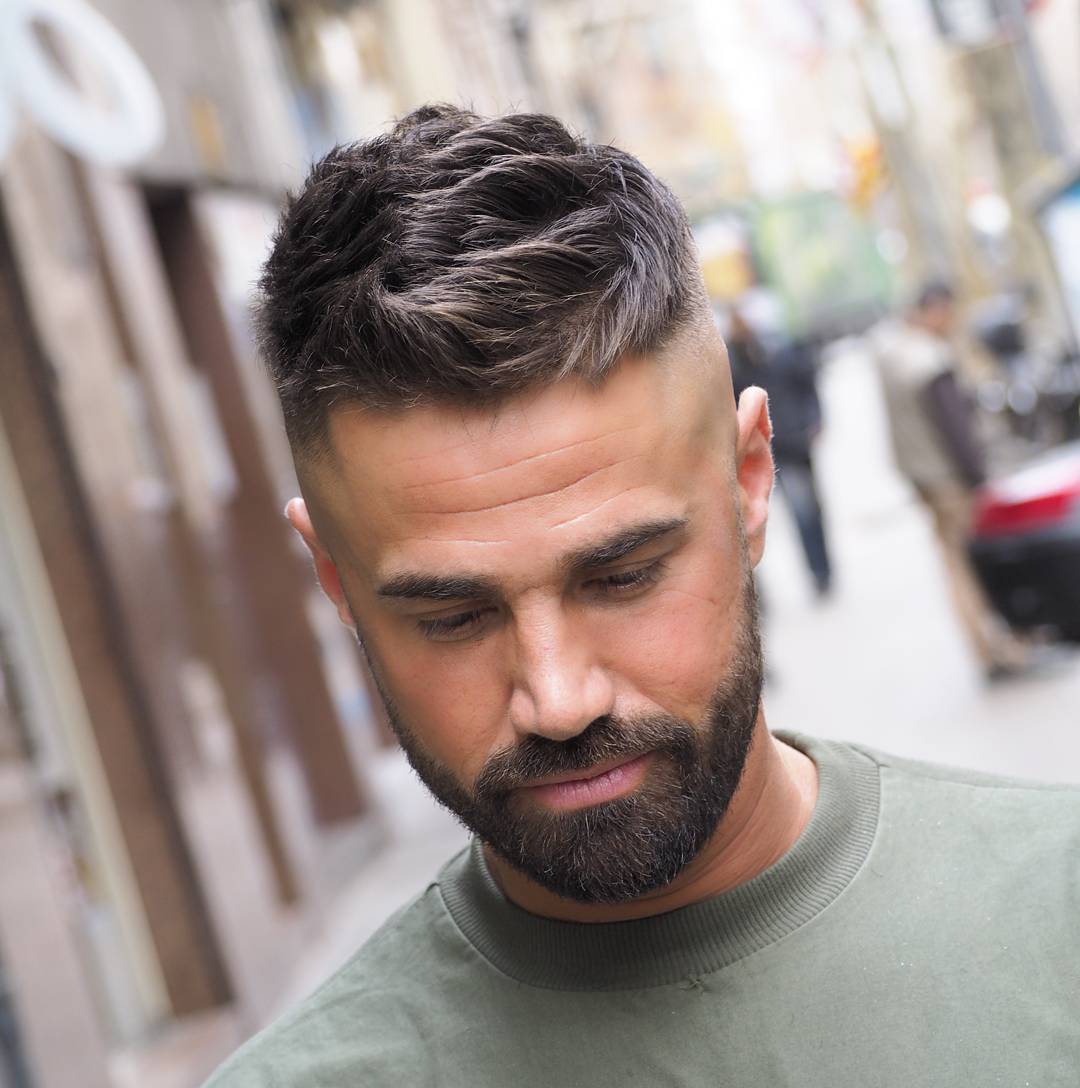 By ambarberia
The textured quiff haircut with a high bald fade is a great option for hot climates or thick hair. Also a great short haircut for summertime.
Side Part Haircut + Mid Fade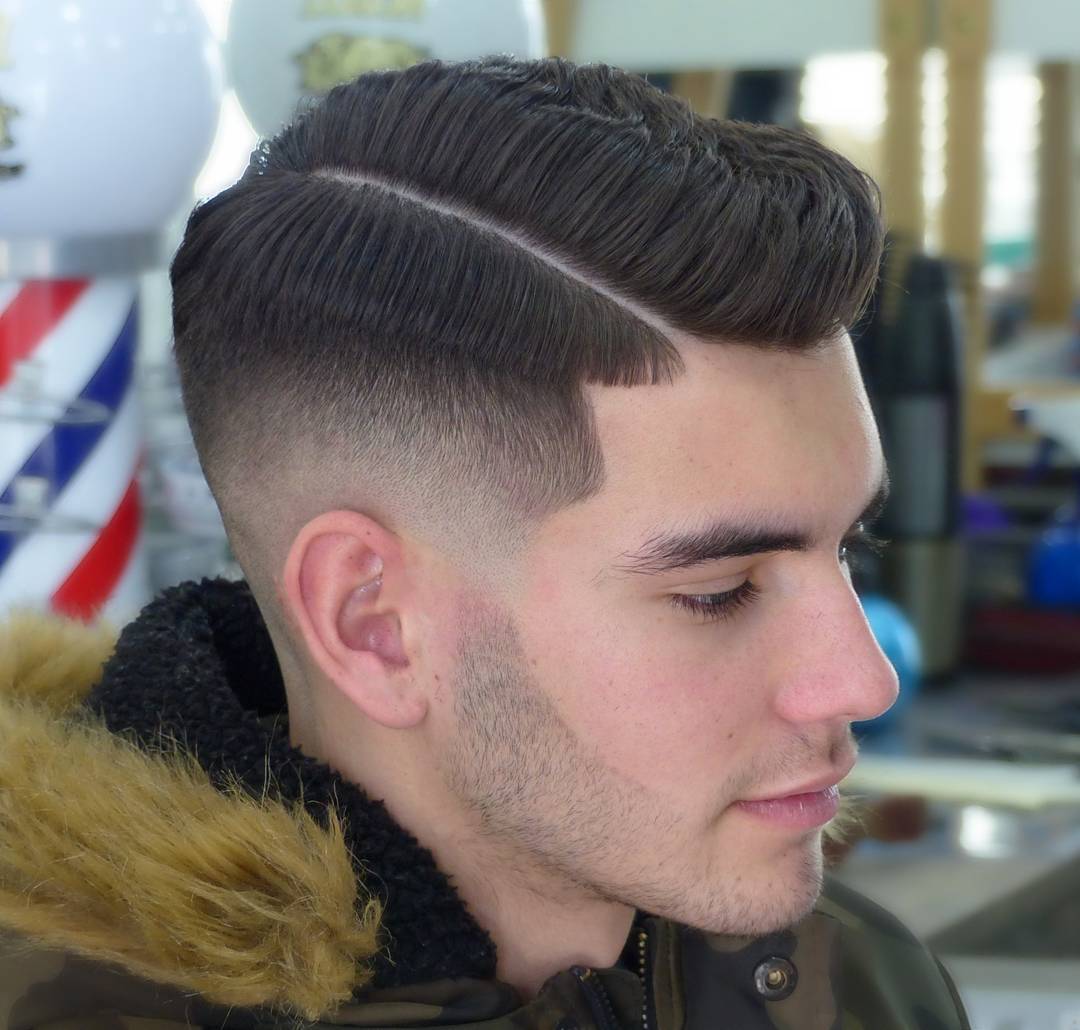 This is a great looking side part haircut. The mid fade contrasts nicely.
Cool Crop Fade Haircut + Surgical Part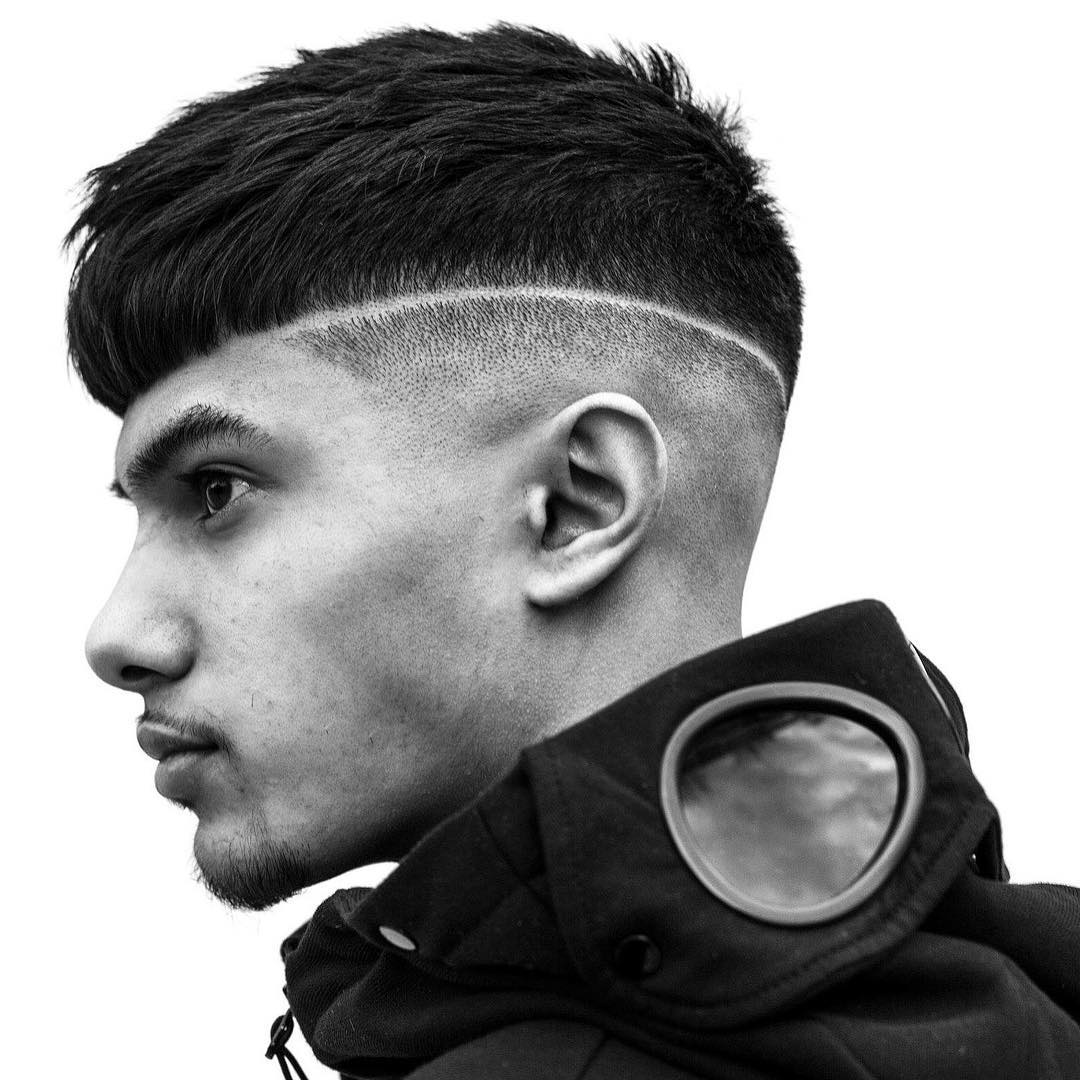 By braidbarbers
A cool looking crop haircut with hard part design that separates the two lengths of hair in this hi-lo fade.
Textured Quiff Haircut + High Skin Fade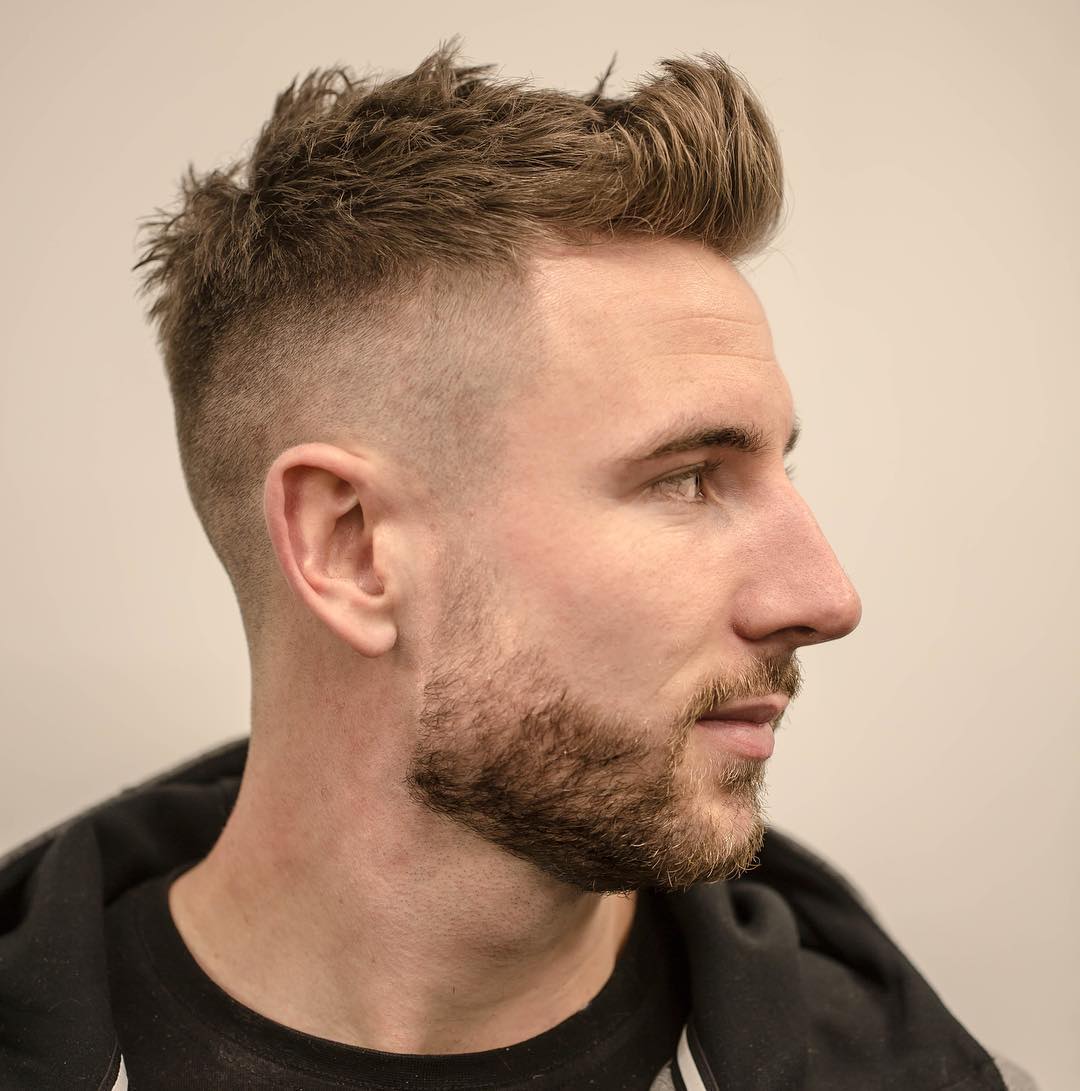 The quiff haircut for men has been super popular the last couple years. Here is a fantastic one cut by Tom Baxter that shows off a high fade and disconnected beard.
Short Haircut For Men + Low Bald Fade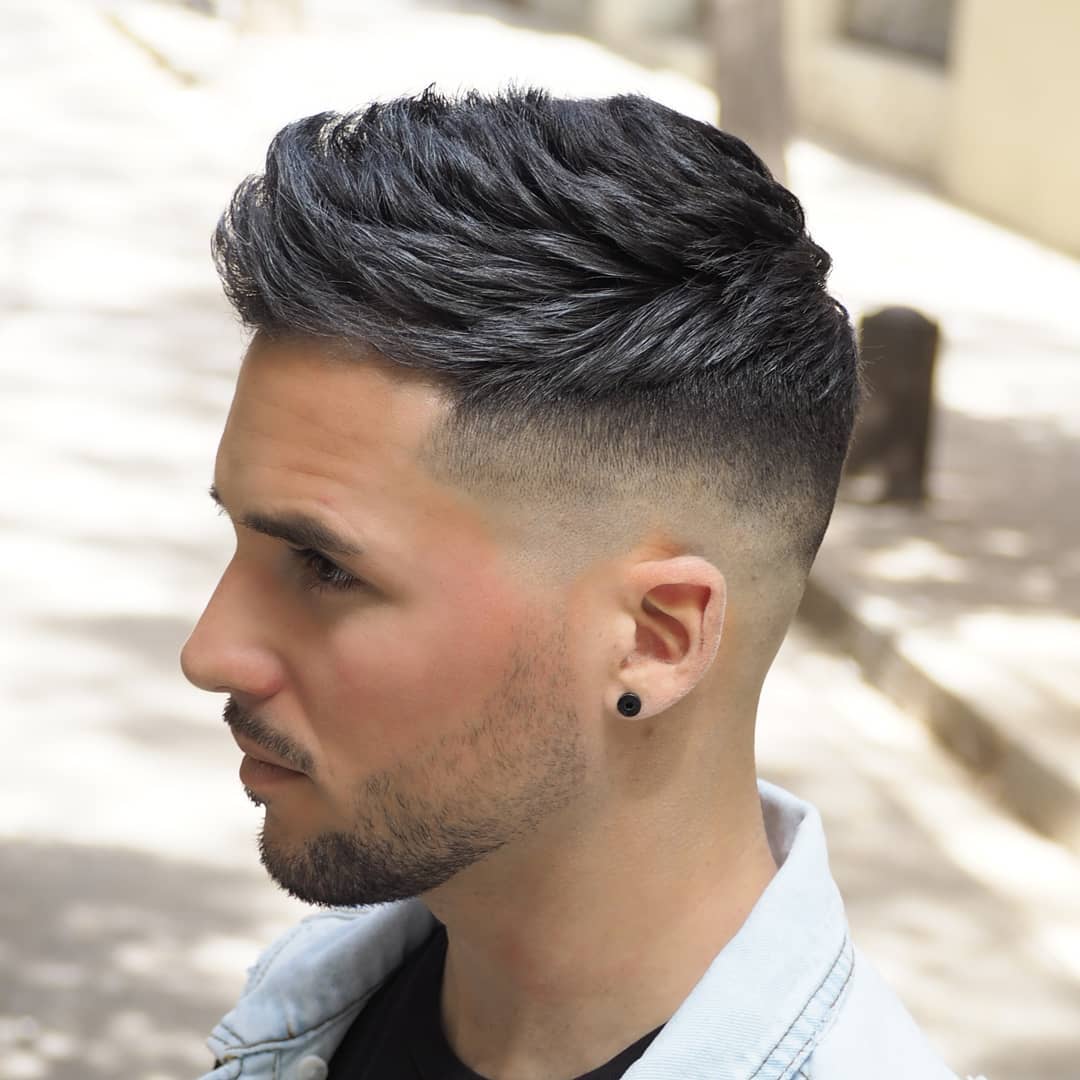 By ambarberia
A short quiff or longer modern faux-hawk. Hair on top contrasts nicely with the low bald fade.
Long Fringe Fade Haircut + Cool Neckline Design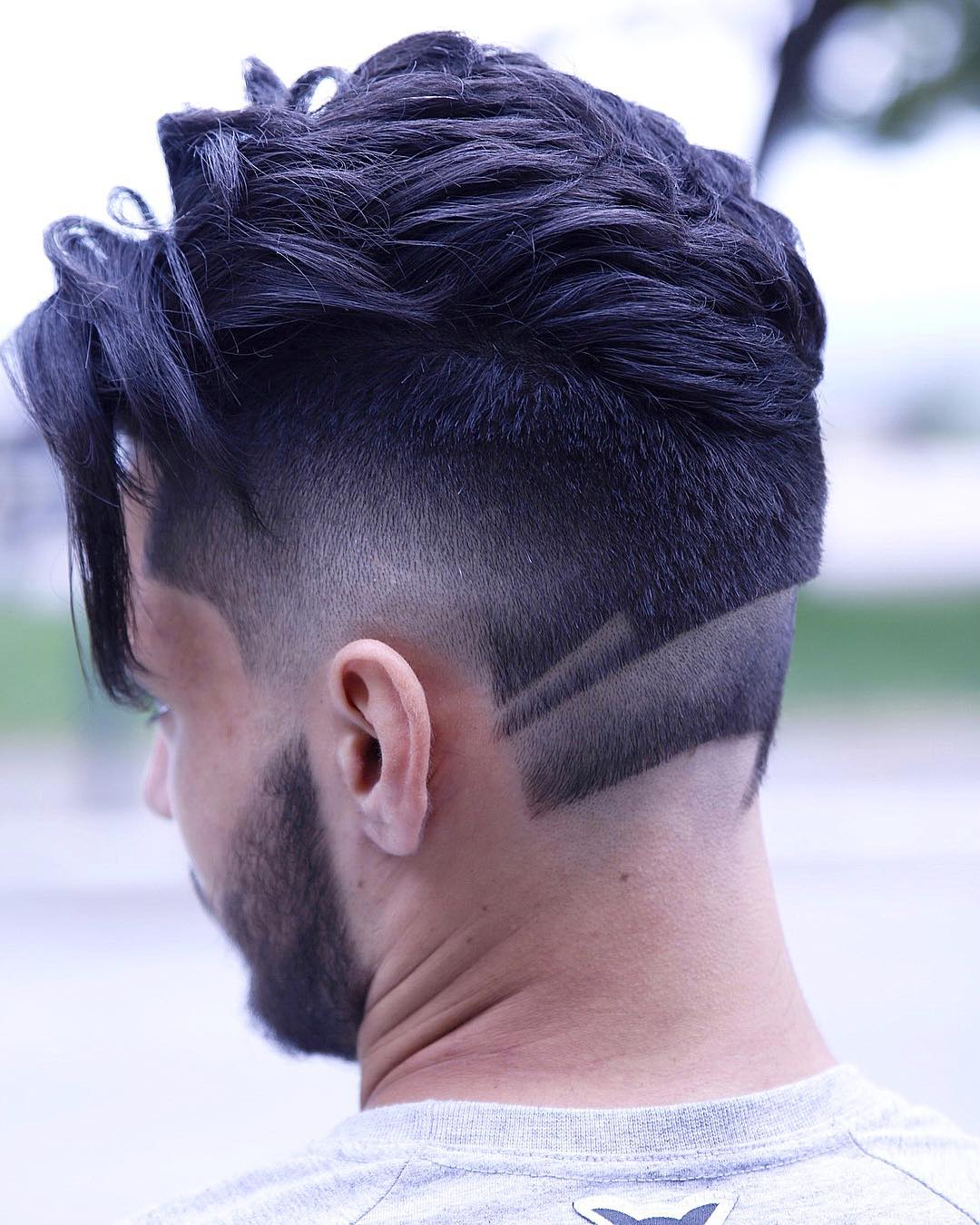 By rafaxhair
This is a super cool haircut for so many reasons. It has so many different haircuts all in one. A long fringe, a burst fade, a cool neck design and great looking textures on top.
Short Textured Haircut + Slash Design + Bald Fade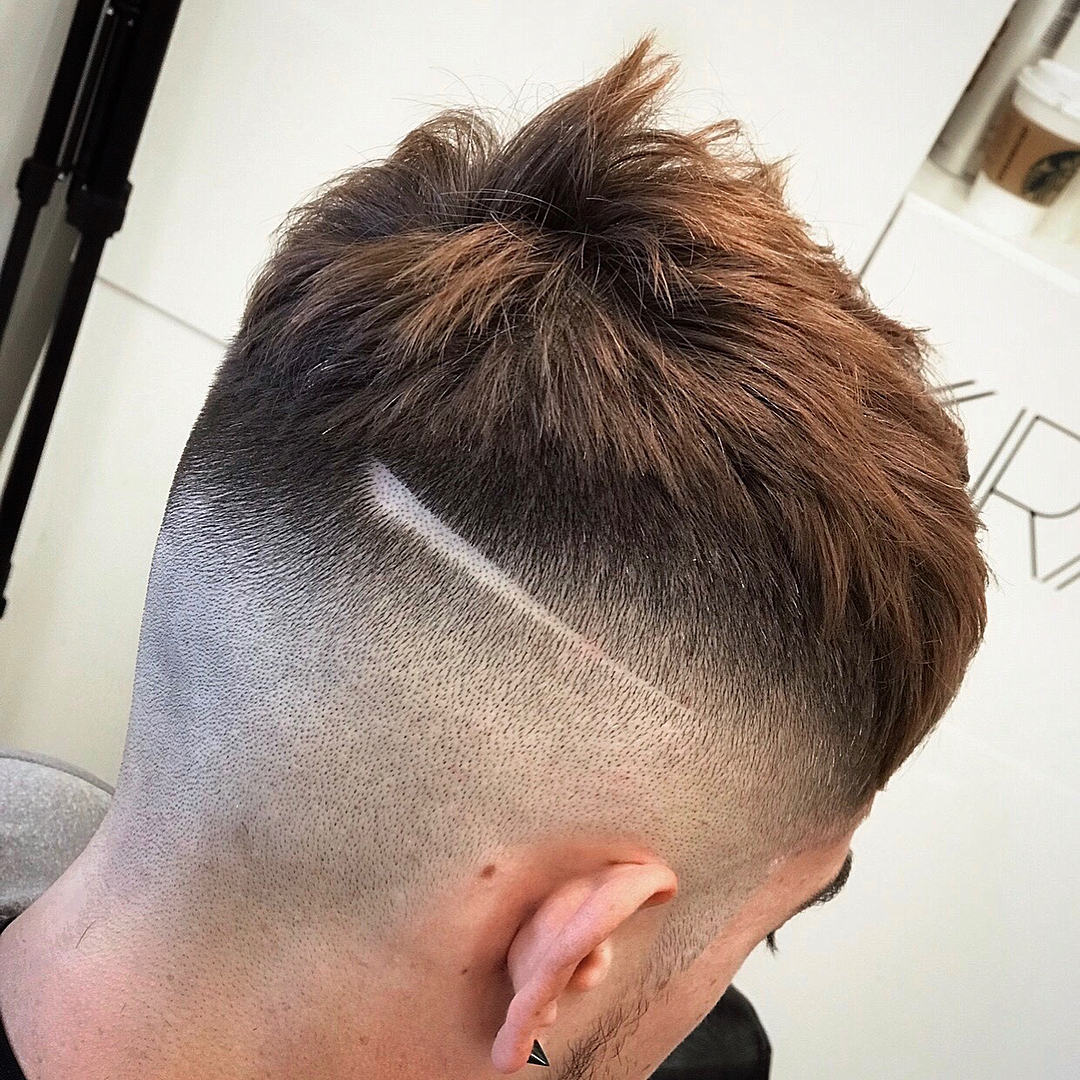 By drehair
What a great haircut for the Summer. It features a bald fade and very short textured hair on top.
Buzz Cut + Bald Fade = Summertime Haircut For Men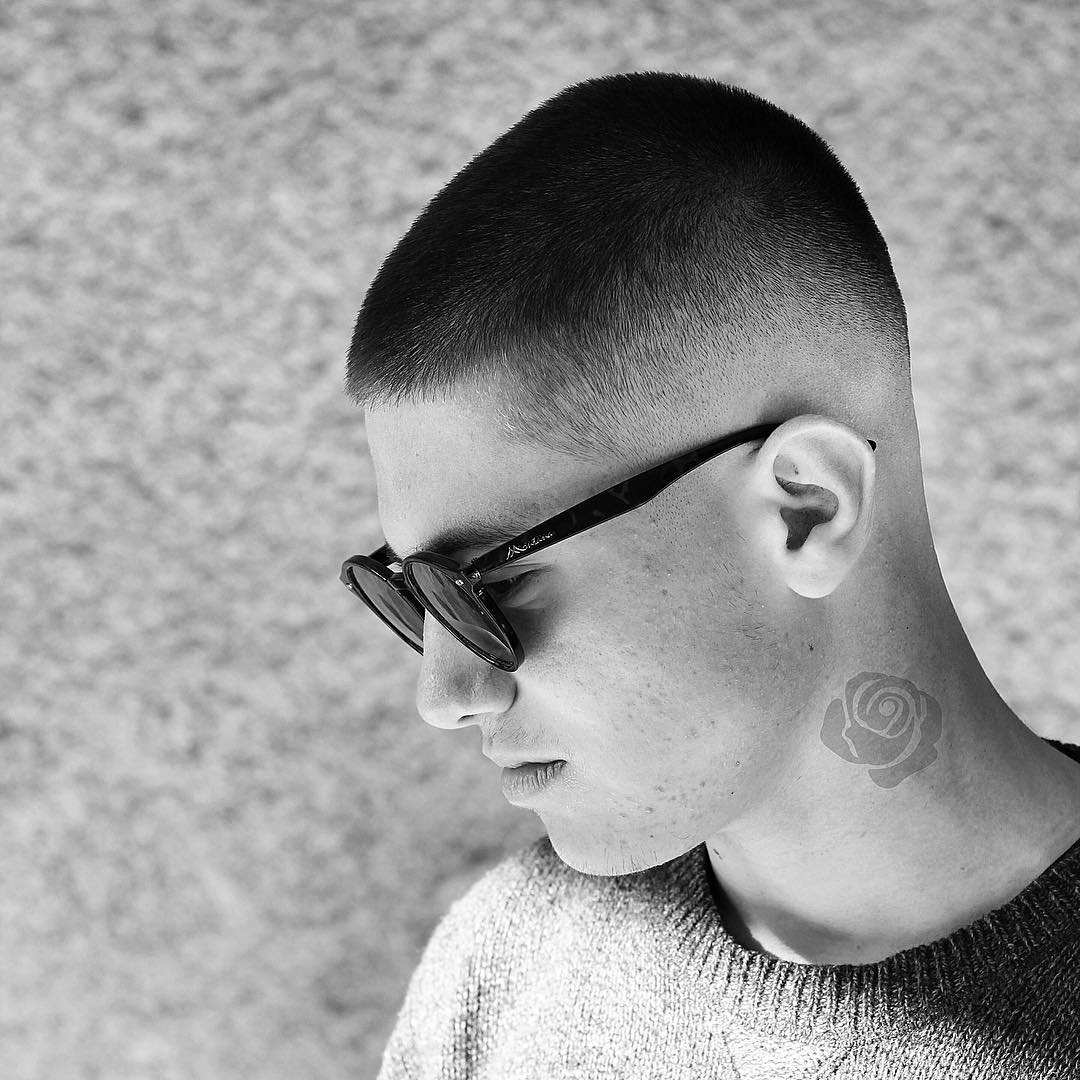 Another super cool haircut for men to get for the Summer. Your classic buzz cut and bald fade.
Bald Fade + Crop Haircut + Slash Hair Design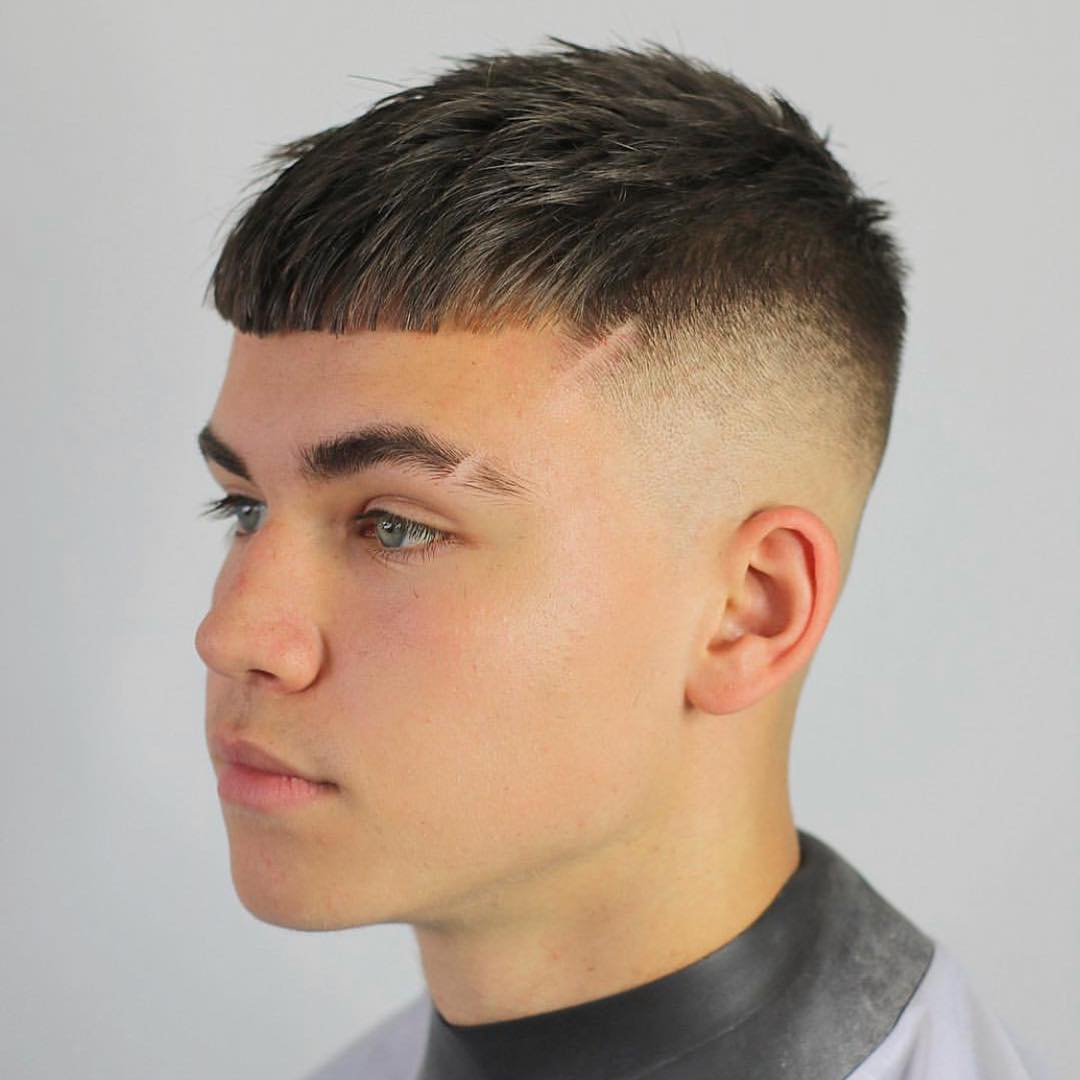 A high skin fade and blunt cut fringe crop haircut. A cool design that slashes from the temple and through the eyebrow.
Mid Fade Haircut + Natural Curls On Top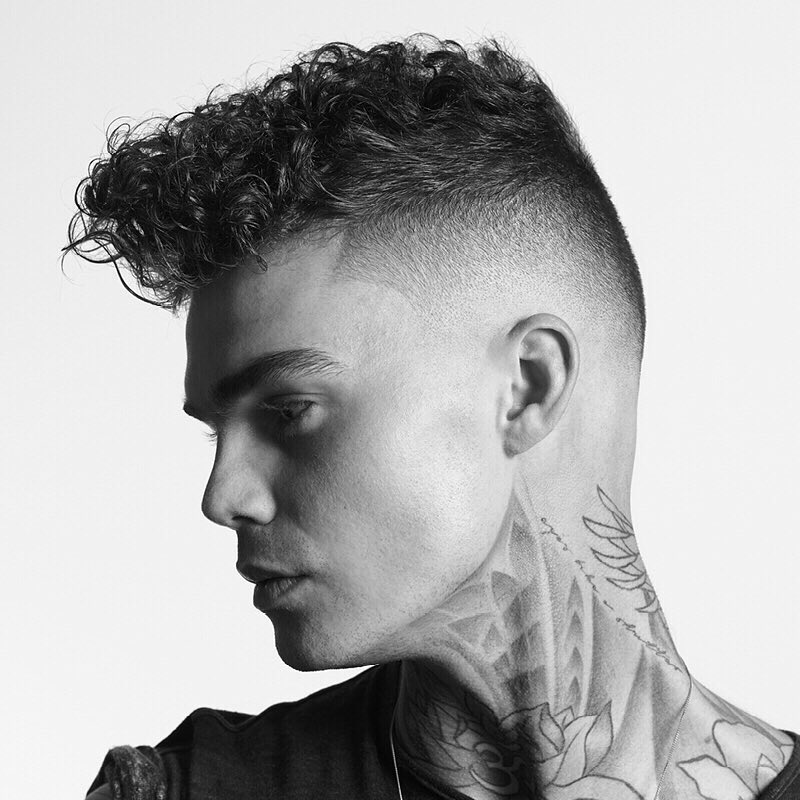 By Mikey
What a great haircut for men with curly hair. A perfect high fade blended into medium curls on top and a bit of length in the fringe.
Taper Fade + Medium Length Hair Styled Back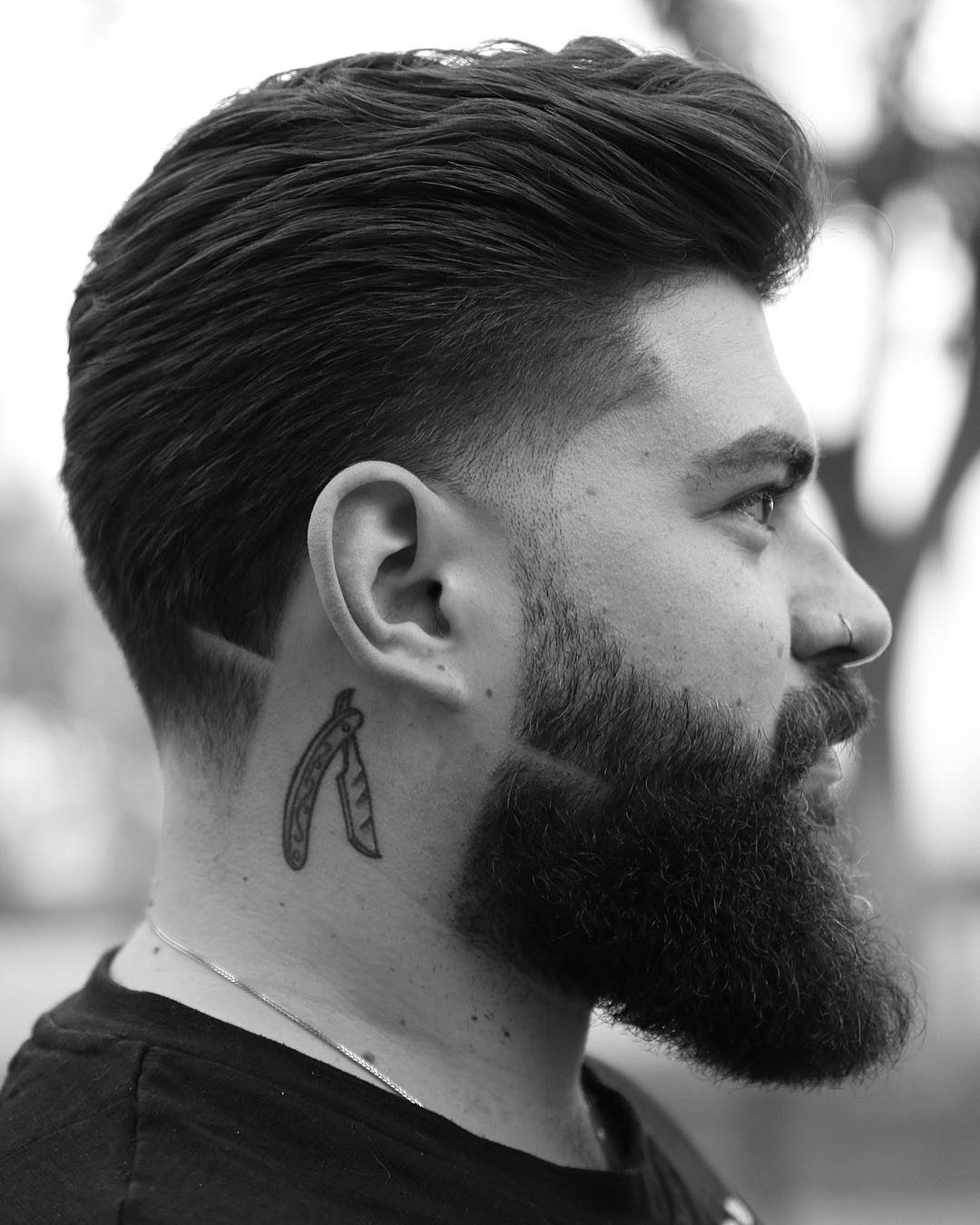 By rafaxhair
A cool classic men's haircut. The hair is styled back. Use a blow dryer to get this look. Brush back and blow dry the hair as you brush. Cool slash through the neck and beard.
Short Messy Crop Haircut + High Fade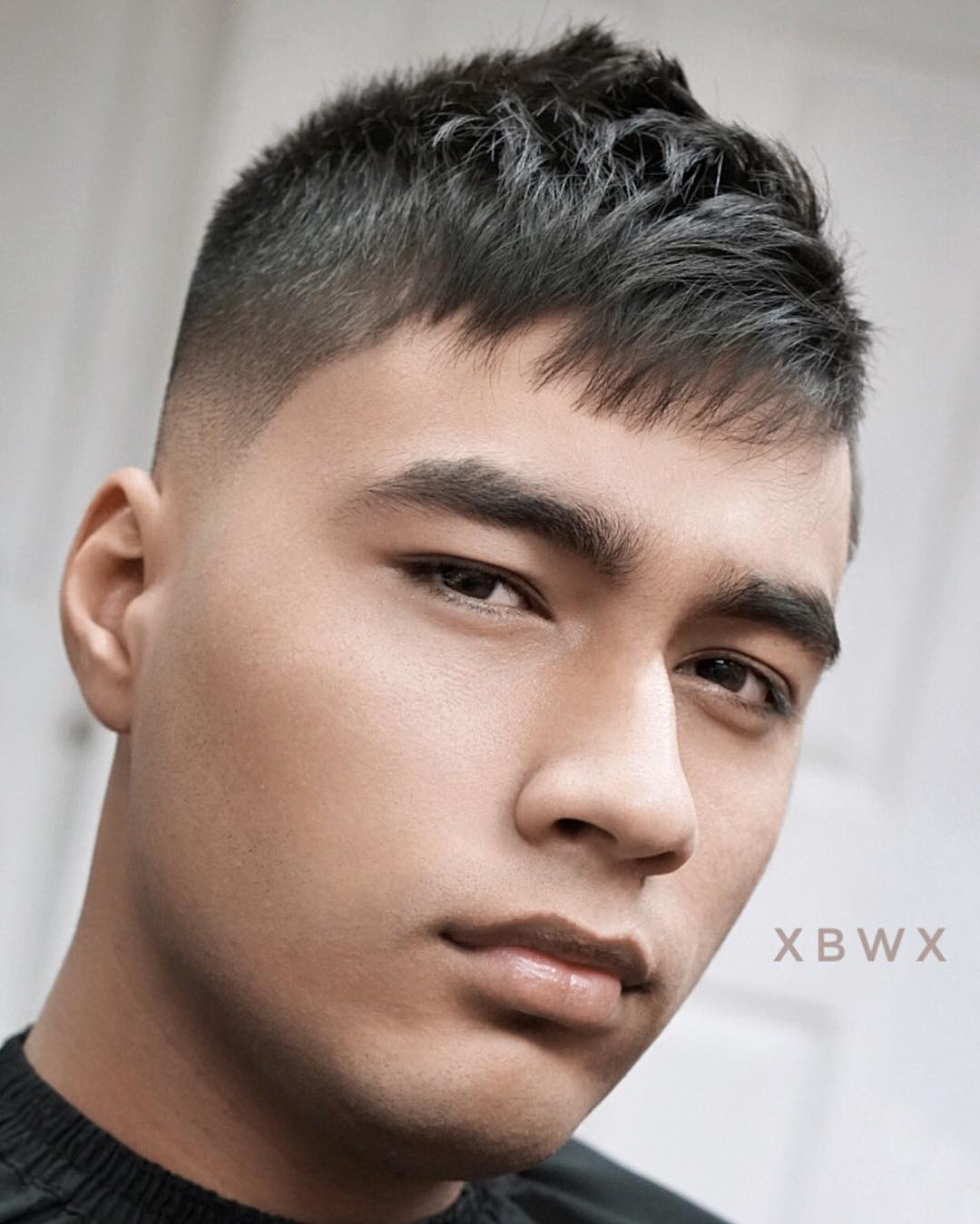 By xbigwesx
A cool, ultra short messy textured men's haircut.
Burst Fade Mohawk + Beard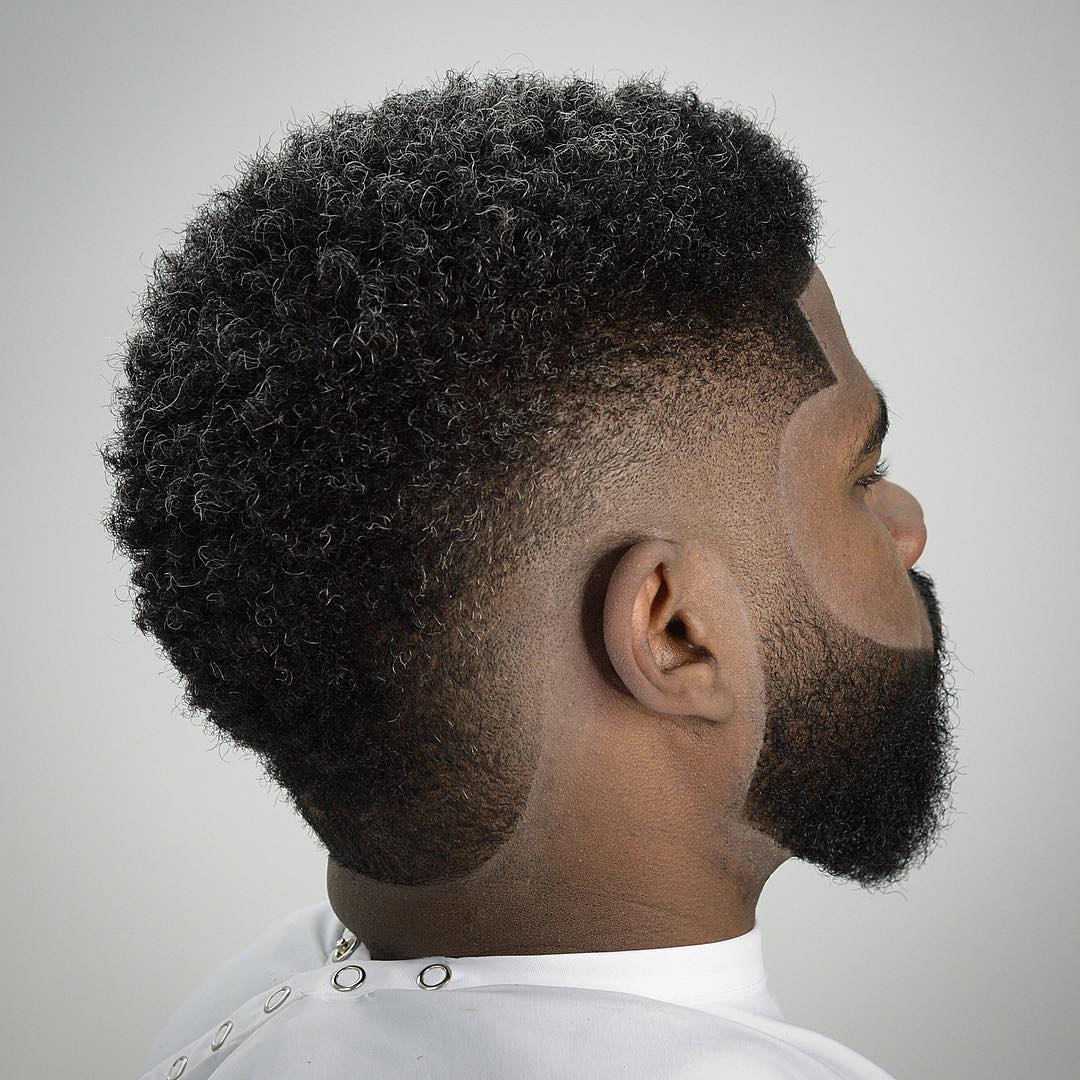 What an incredibly clean freshie by Andy Mendoza. Kind of a mix of a drop fade, burst fade, and temple fade all in one.
Short Pompadour Haircut + High Bald Fade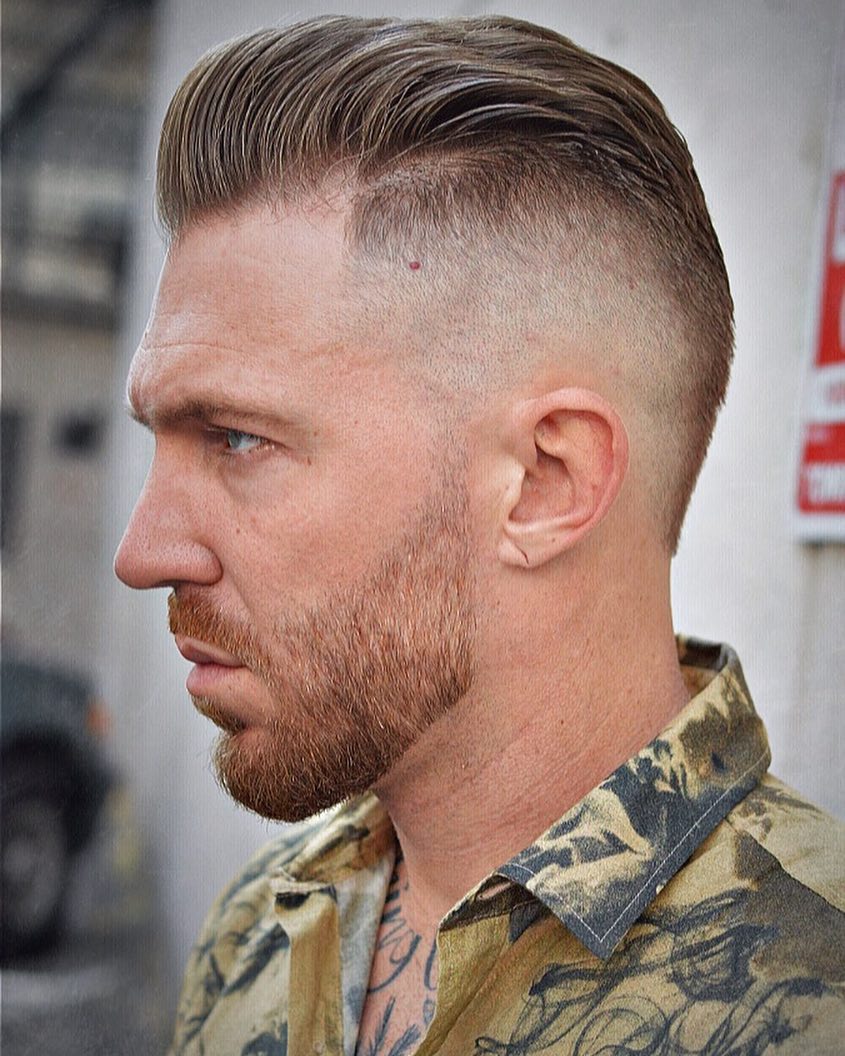 By blackfishbry
A superb short pompadour. The high bald fade places the emphasis on the hair on top. Looks great with the disconnected beard.
Classic Short Side Part Haircut + Mid Skin Fade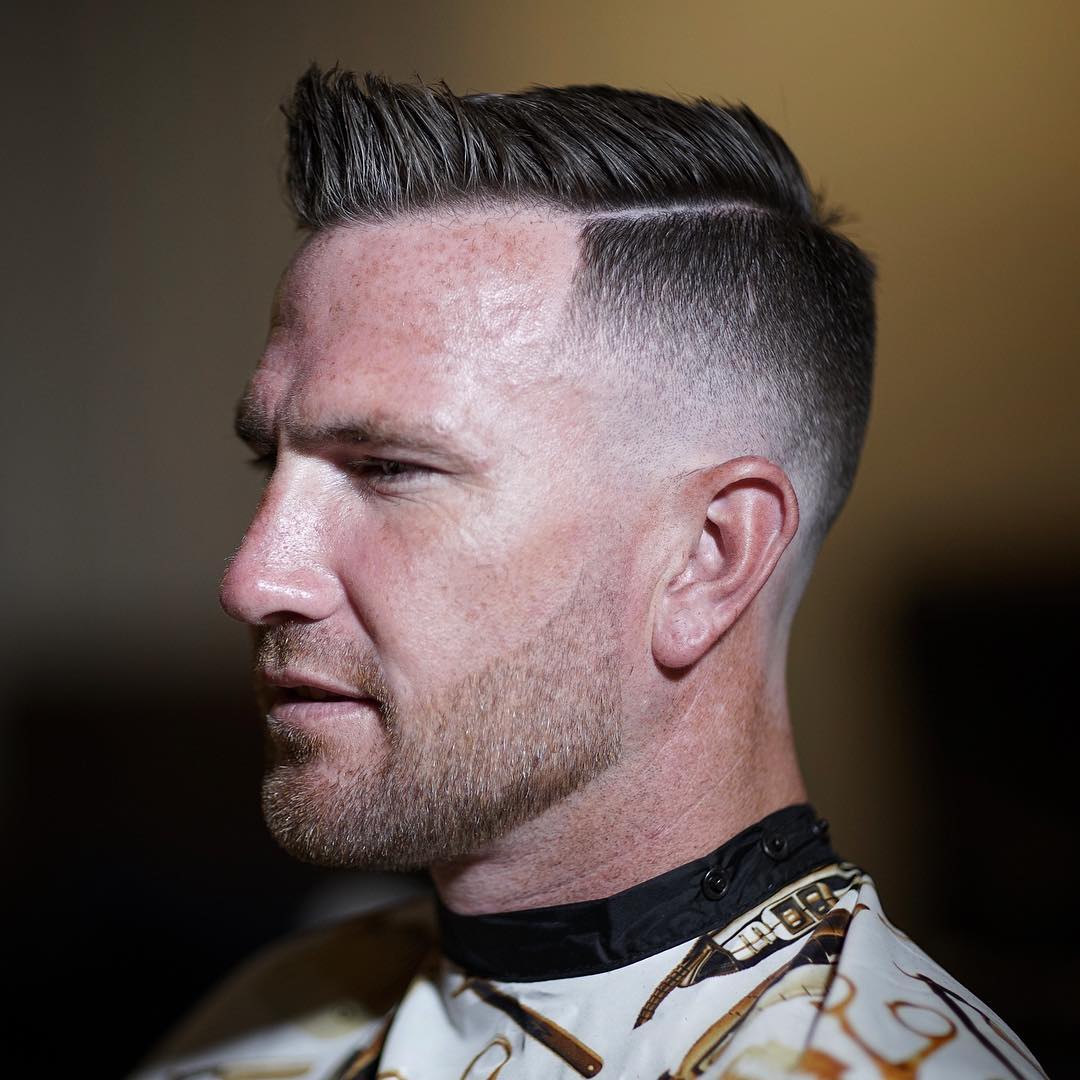 By patty_cuts
A perfect classic men's haircut. Side part comb over with a mid fade down to the skin around the ears.
Short Men's Haircut + Taper Fade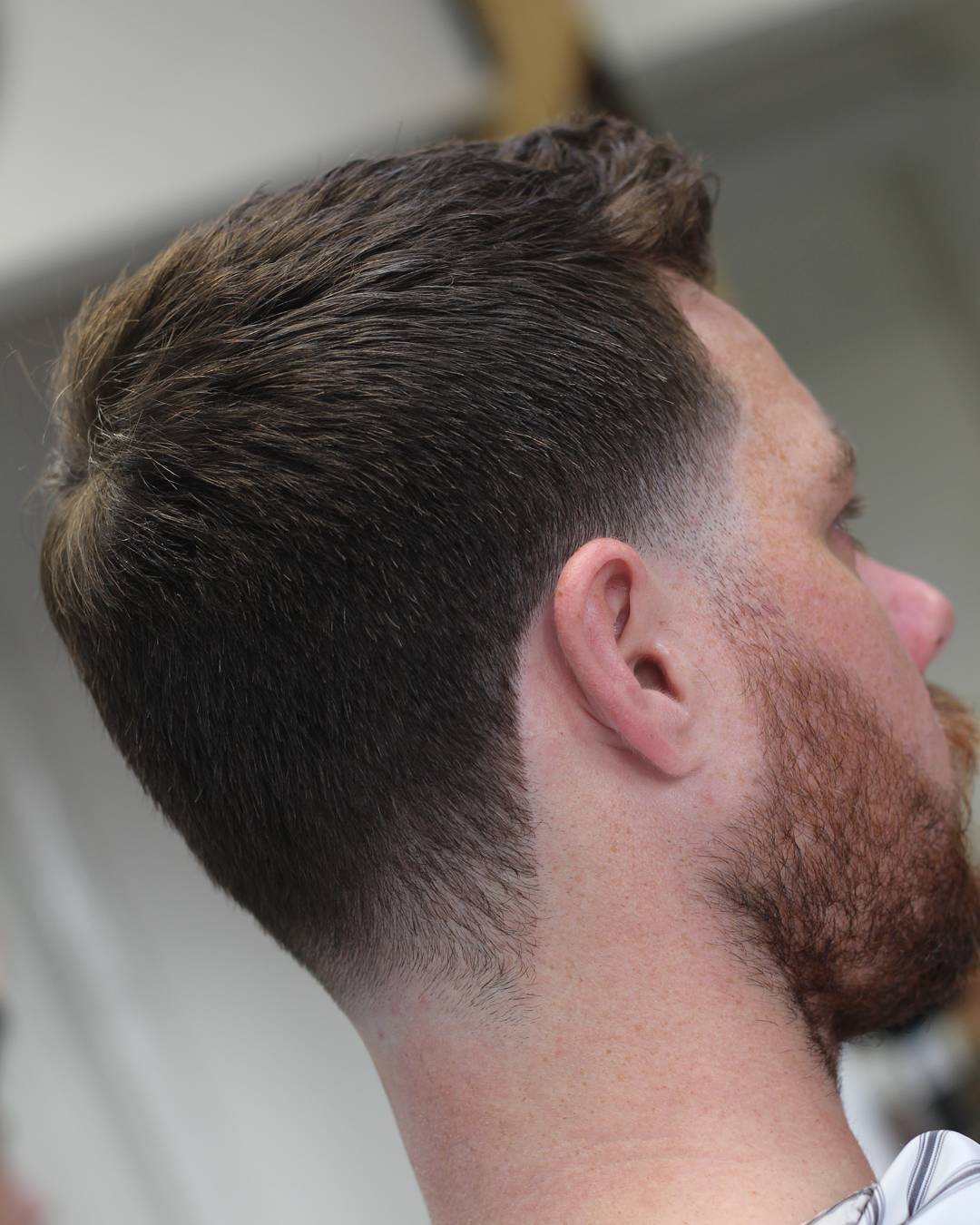 Nice little taper fade short quiff haircut.
Low Fade + Medium Length Hair On Top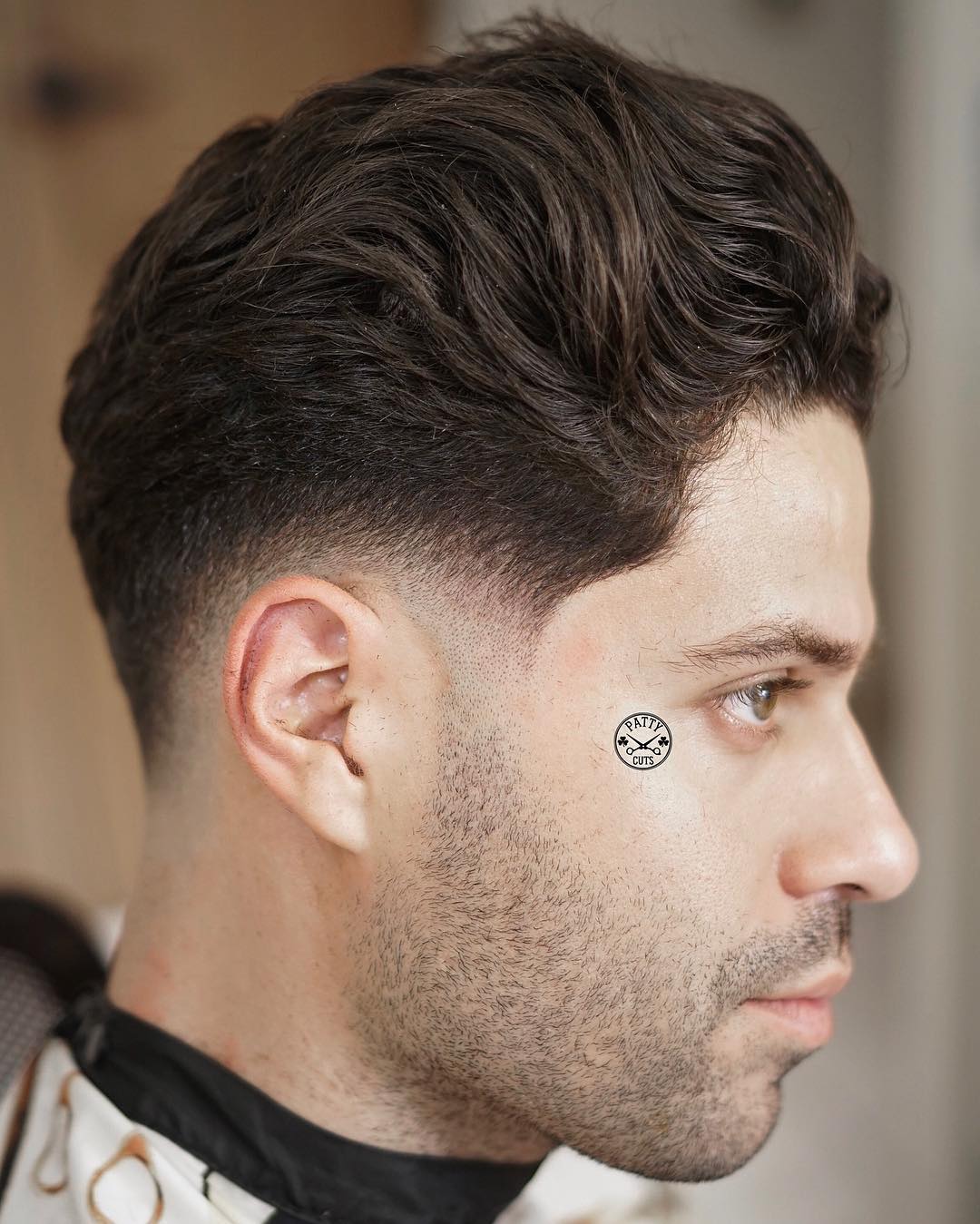 By patty_cuts
A perfect low fade blended into medium length hair on top. Nice natural movement.
Cool Short Haircut For Men + High Fade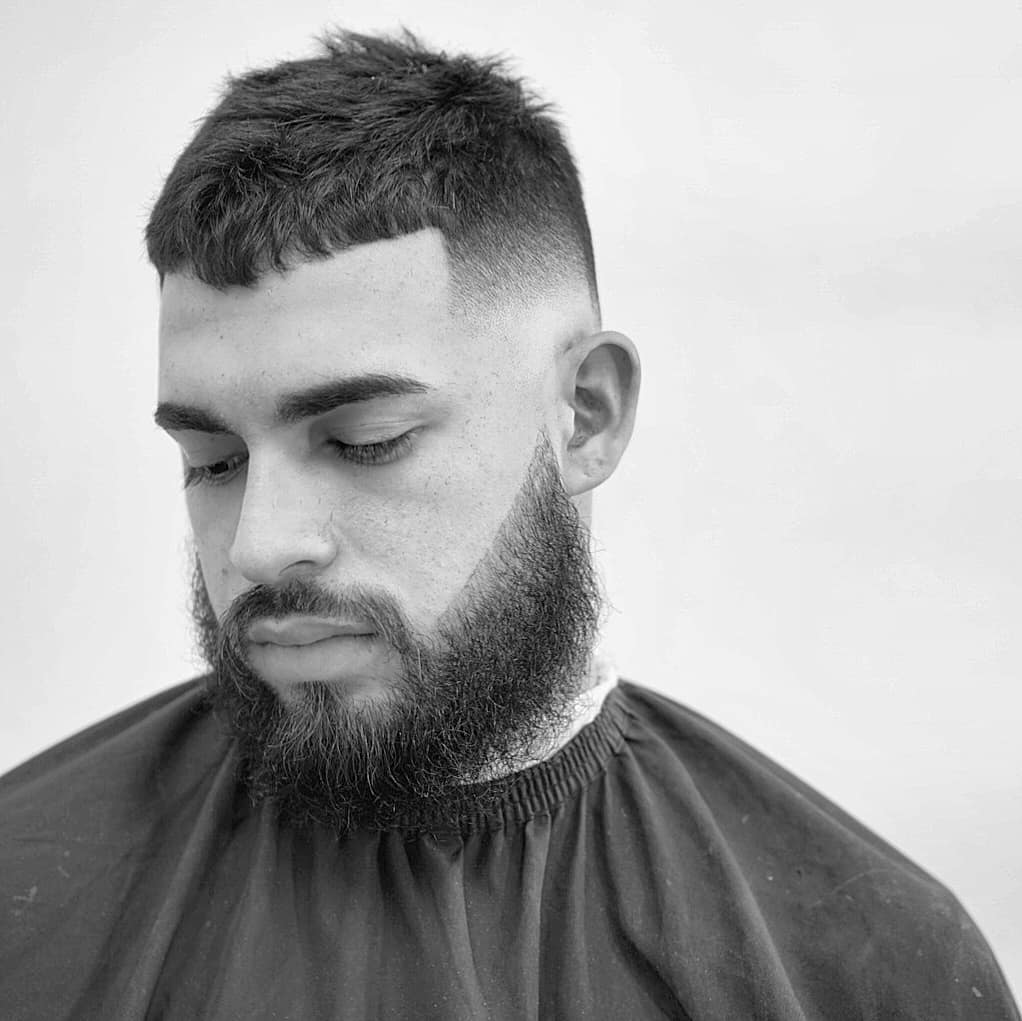 Another great looking very short messy crop haircut and mid skin fade on the sides.
Clean Drop Fade + Waves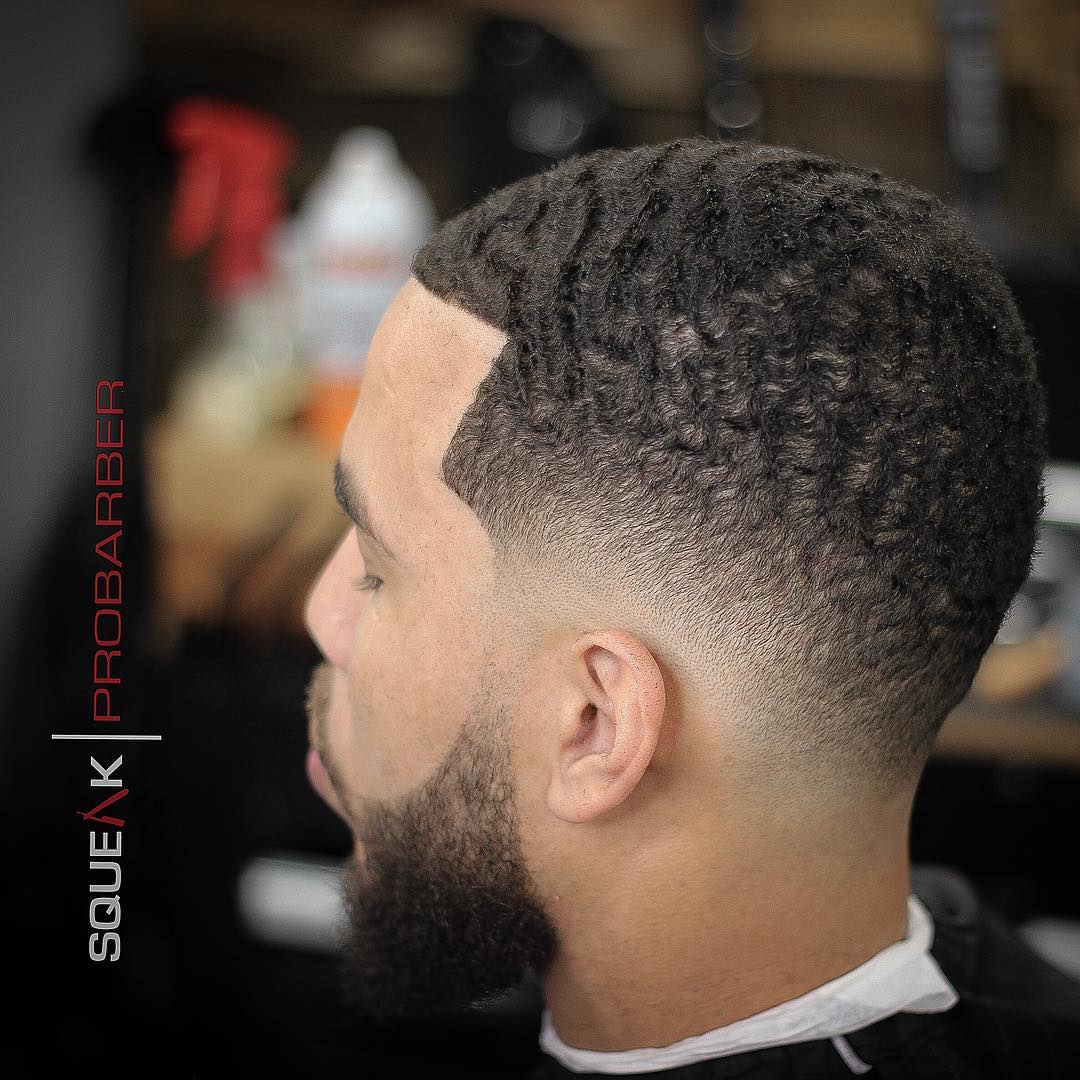 Beautiful waves with a drop fade. Perfection.
Short Classic Haircut + Low Fade + Disconnected Beard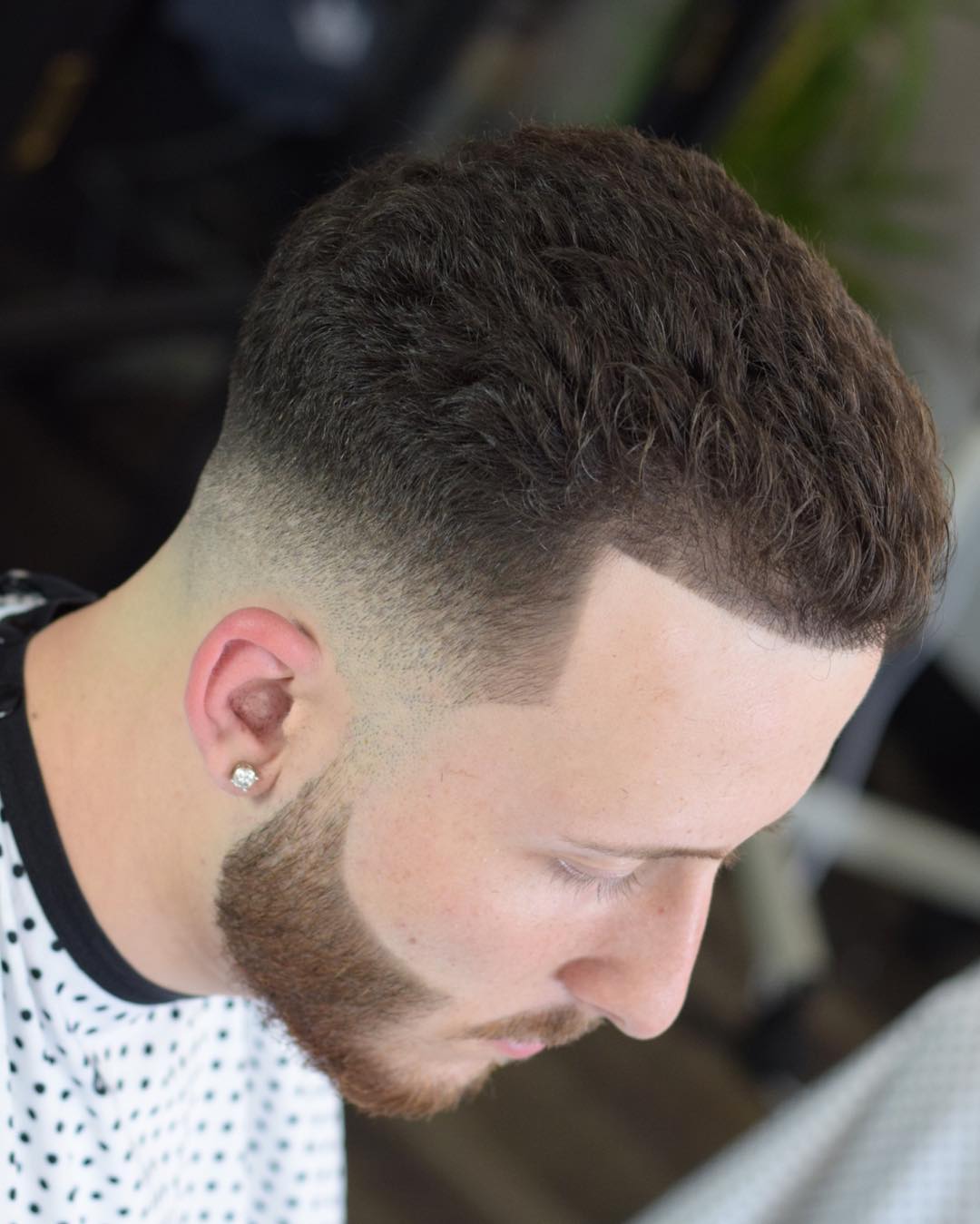 By jose.crespo_
Here we have a great looking low fade and a classic short men's haircut on top. Curly hair tamed and looking good.
High Fade + Longer Hair On Top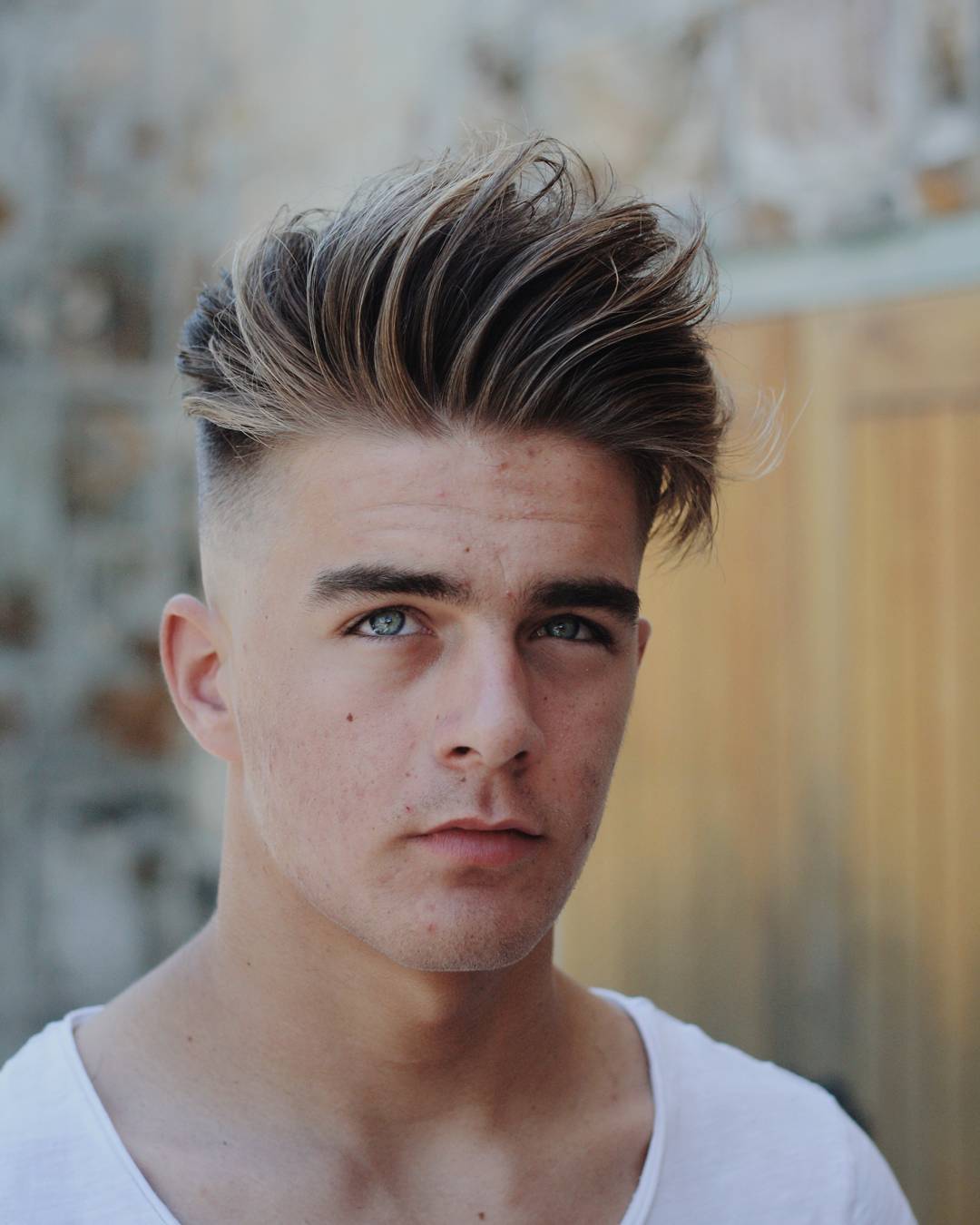 This is a great haircut for guys that have thicker hair. Grow it out on top and in the fringe and pair it with a nice clean mid to high fade.
Cool Spiky Mohawk + Bald Fade + Disconnected Beard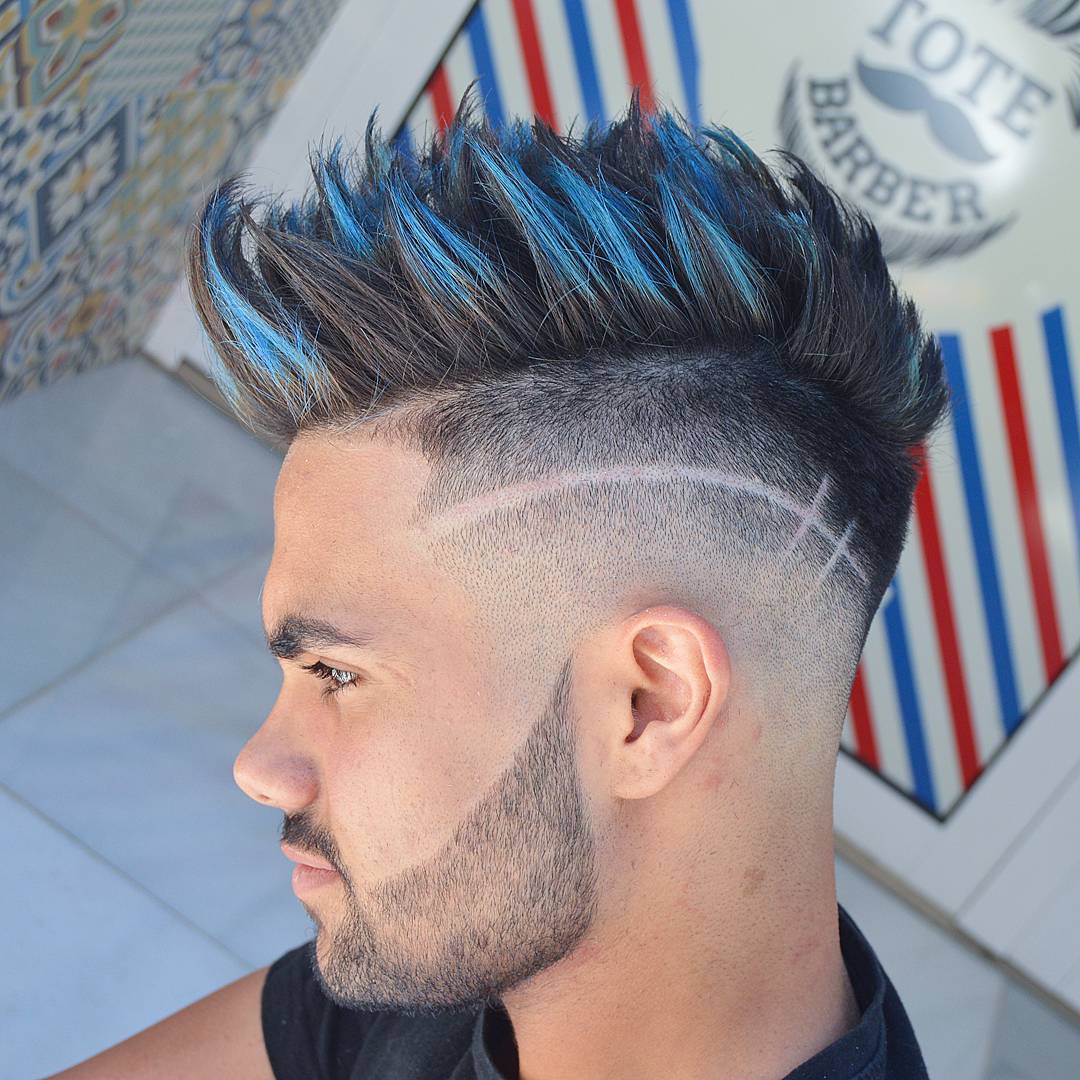 By tote_barber
What a killer haircut. Looks fantastic! A heavily textured mohawk on top, high fade and cool hair design on the sides.
Spiky Textured Haircut + Temple Fade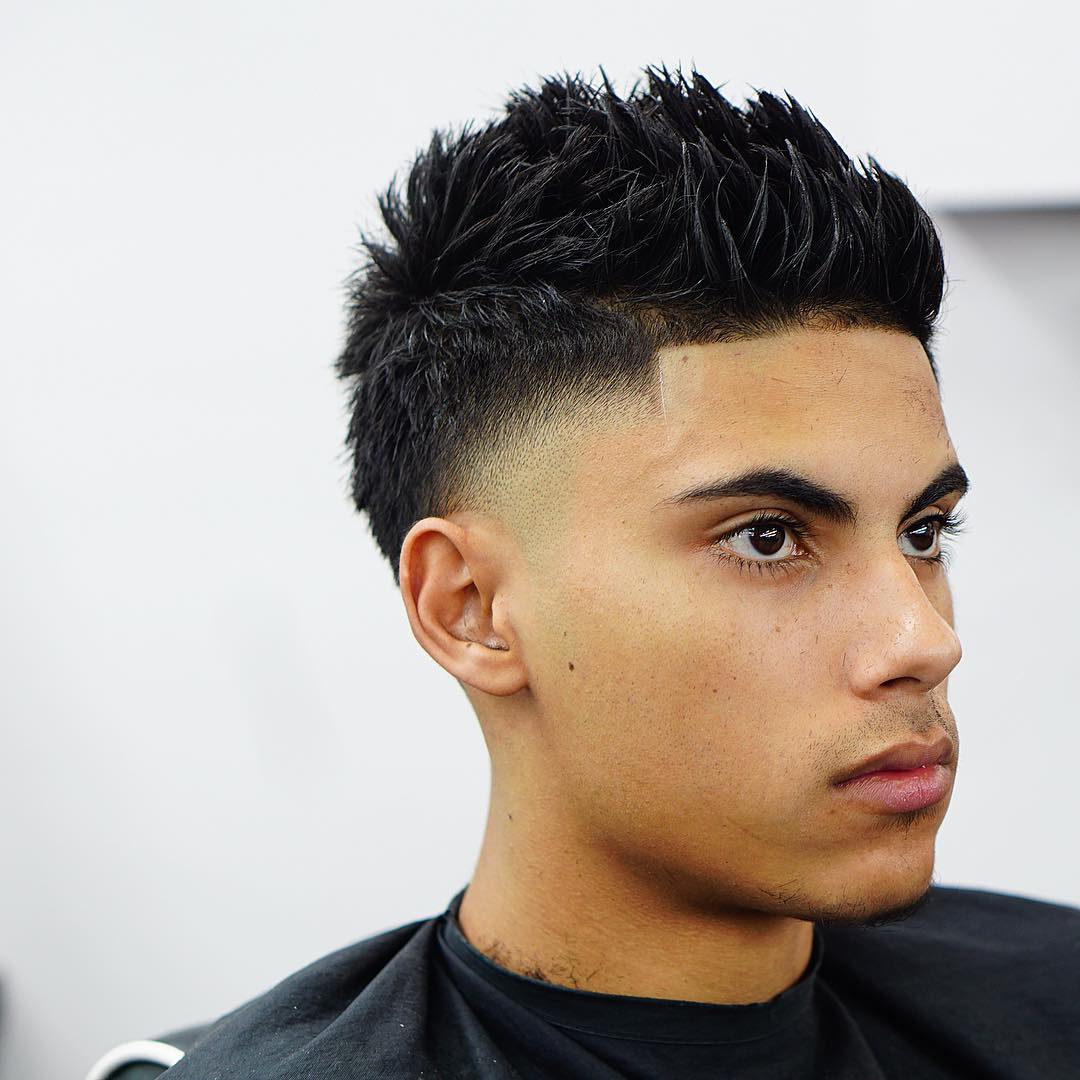 This is another great haircut for men that have thicker hair. It is cut short on top and textured to give that spiky look. Great temple fade and line up in the front.
Textured Pomp Quiff + High Fade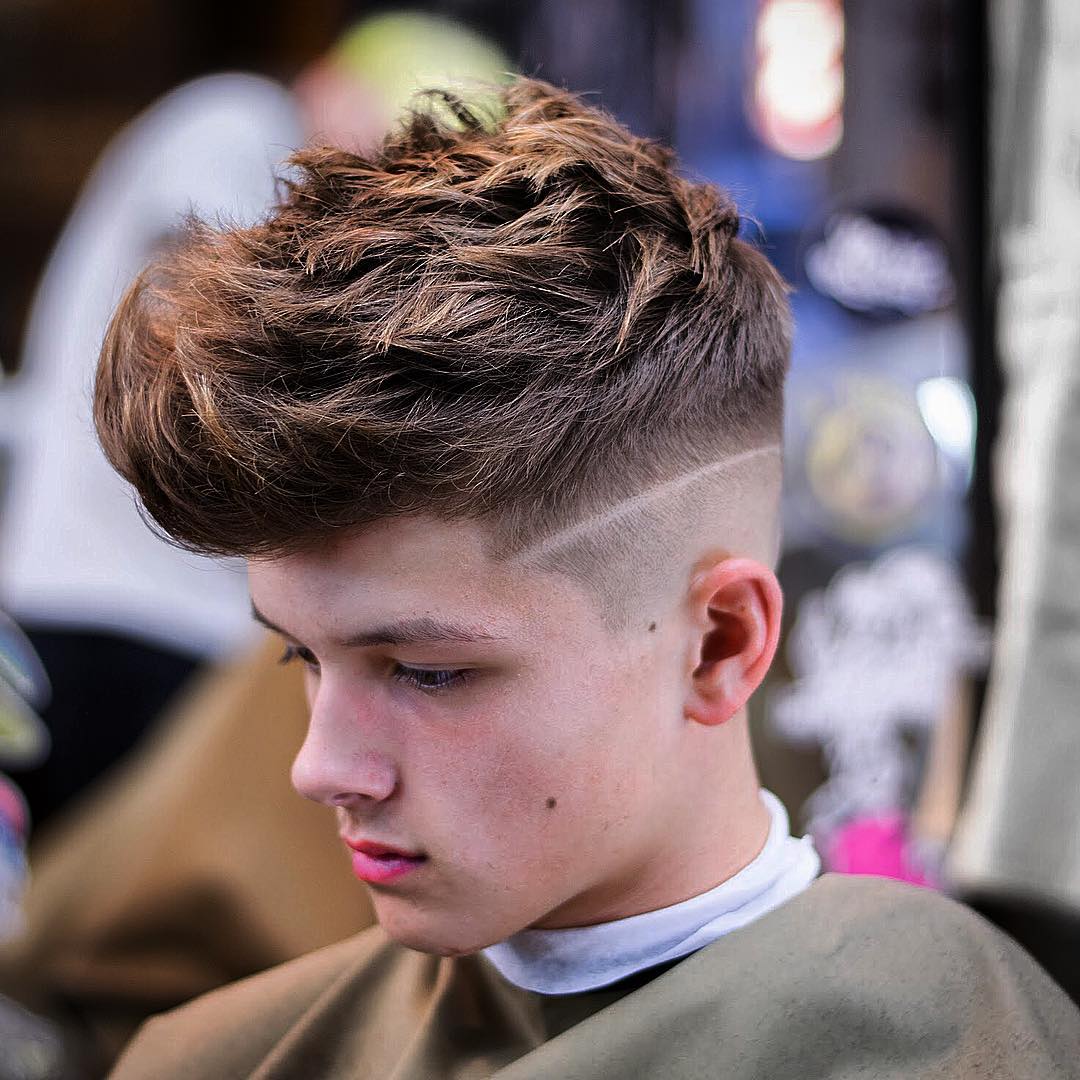 If you have thicker hair than you can pull this off. It is a cool haircut that is part pompadour part quiff.
Mohawk Fade + Cool Hair Design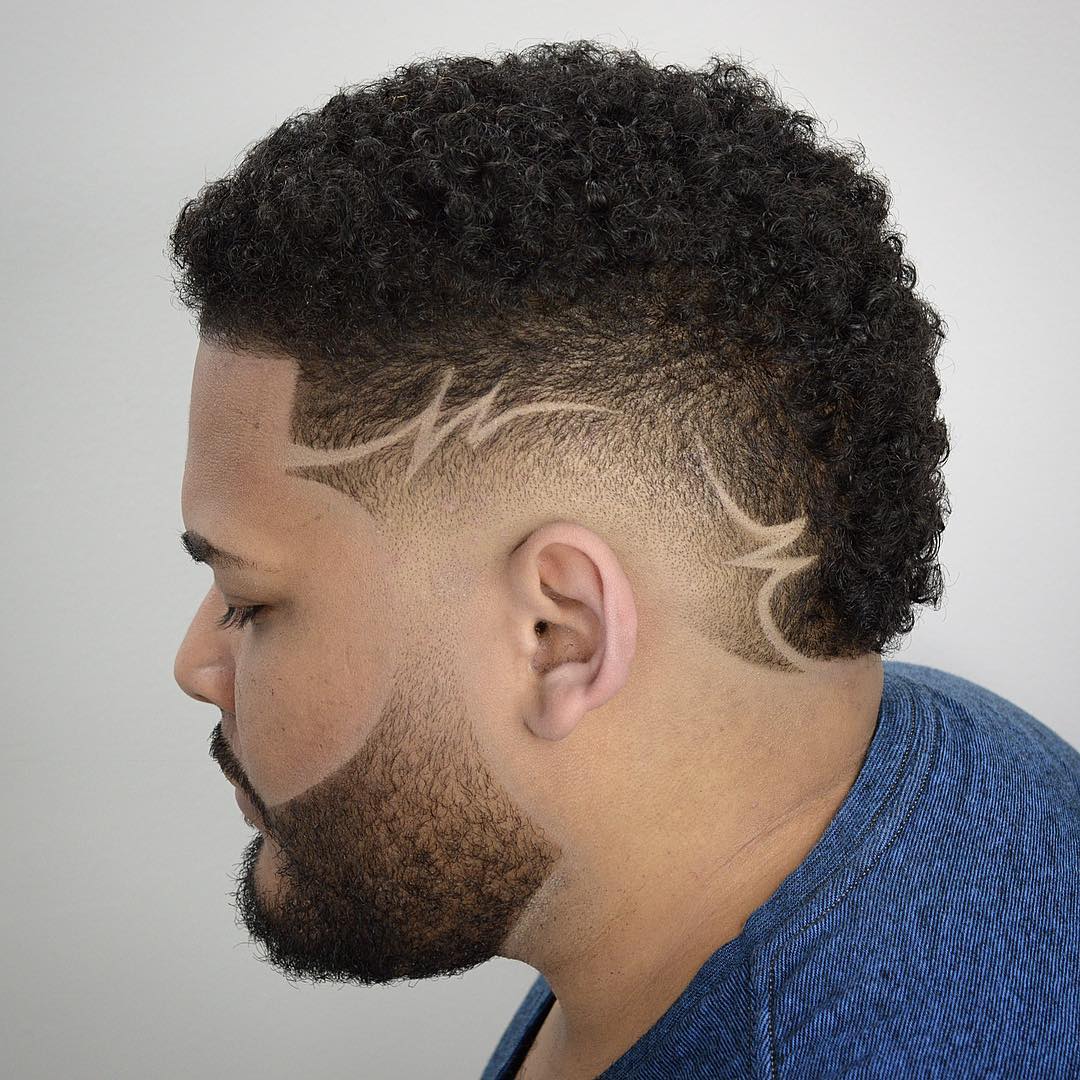 An amazing mohawk fade haircut with a great looking simple hair design in the burst fade.
Mid Bald Fade Haircut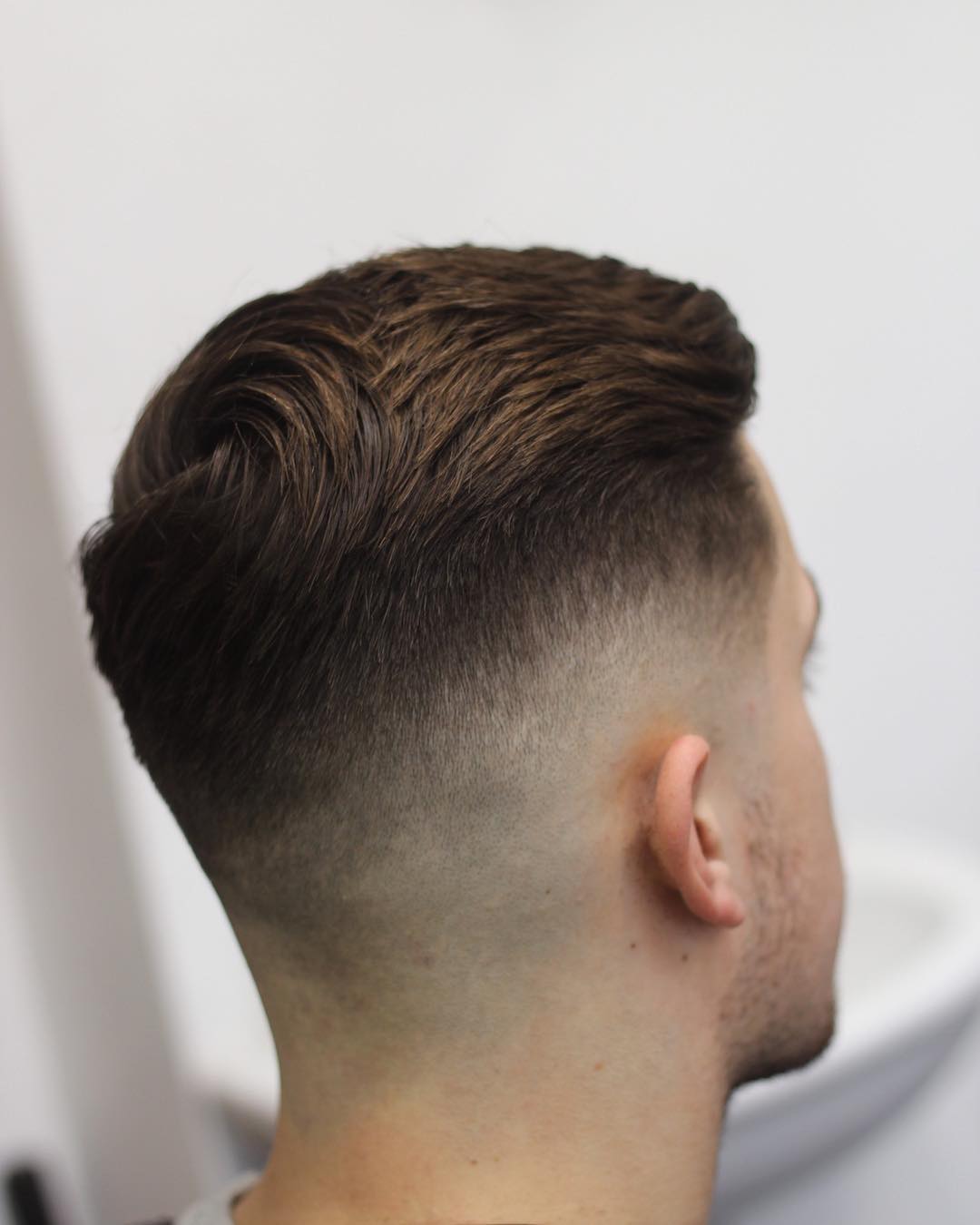 A classic short haircut for men with a bald fade to keep cool.
Classic Taper Fade Haircut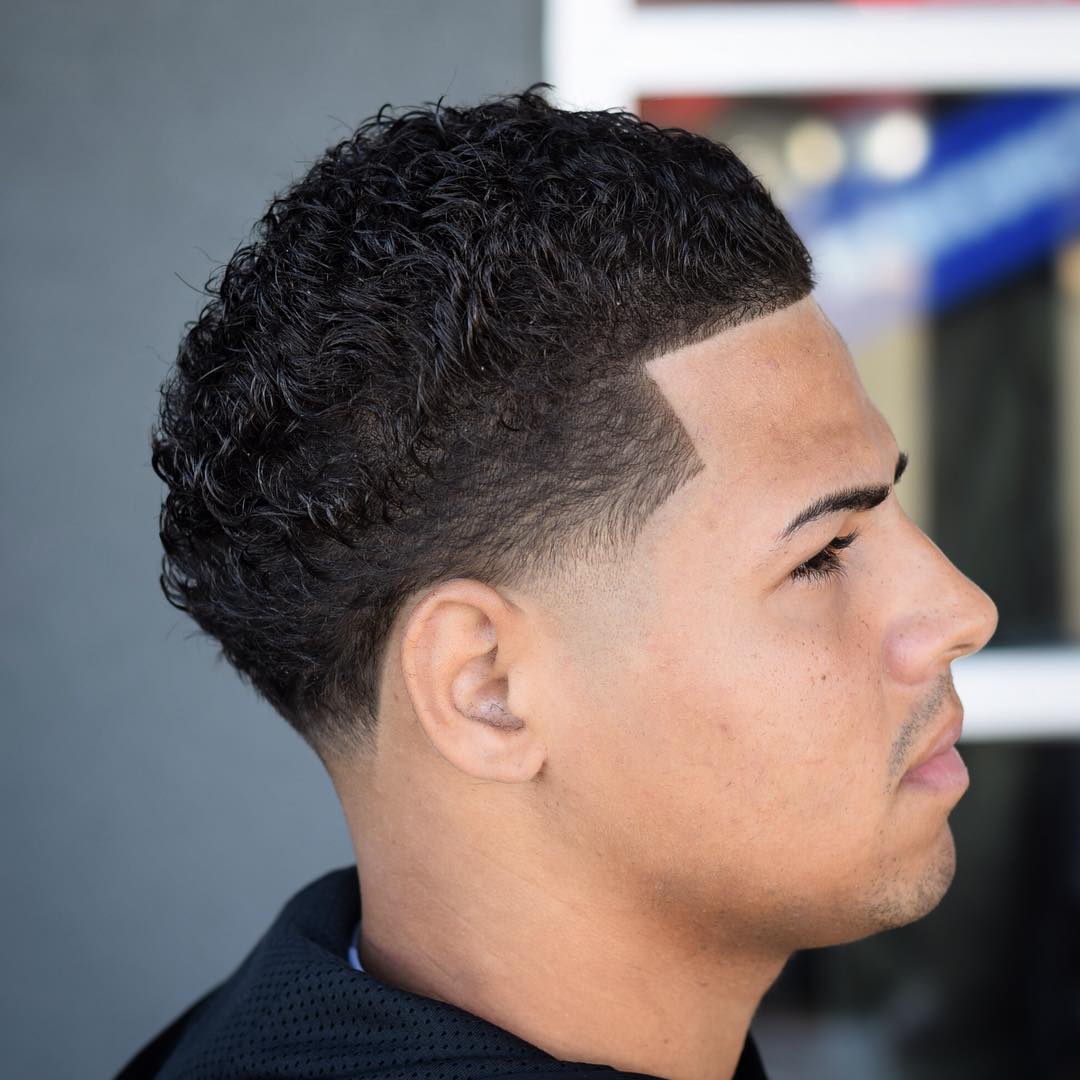 By jose.crespo_
An awesome classic taper fade blended into curly hair on top.
Messy Spikes + Low Fade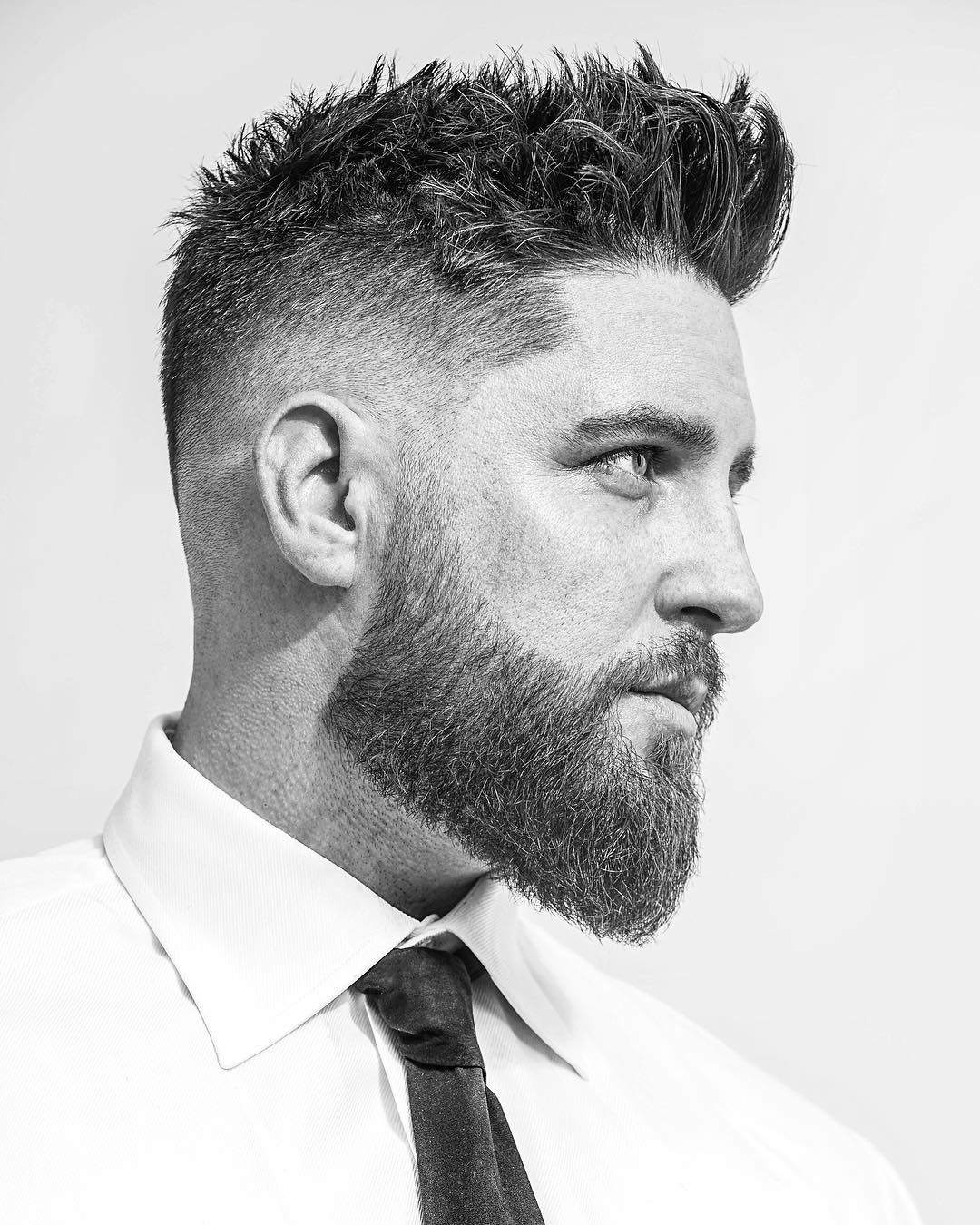 By mattyconrad
Low fade with textured hair on top styled into a quiff.
Mid Bald Fade + Short Curly Hair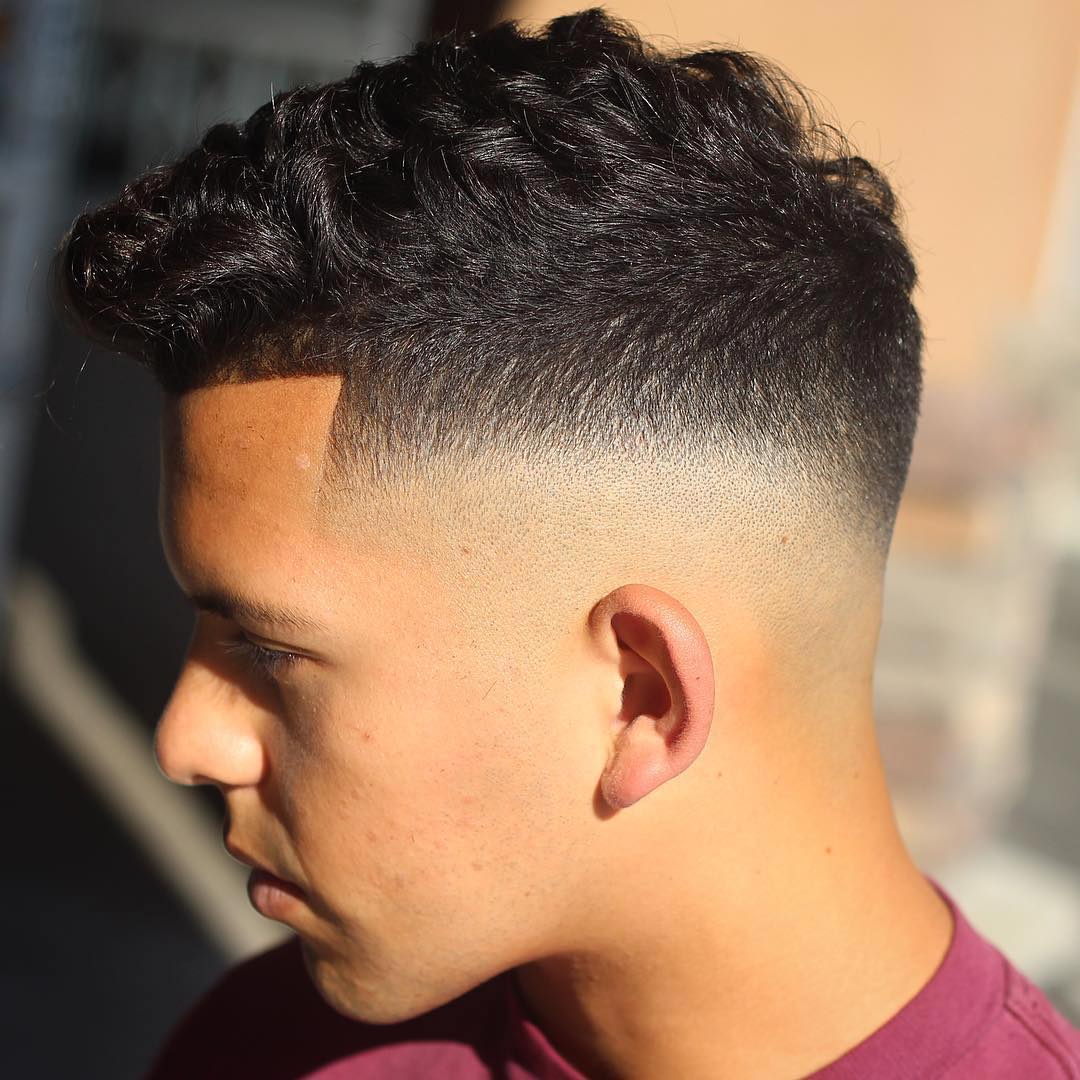 By ceejayfadez
A great short haircut for guys with curly hair.
Low Bald Fade + Curls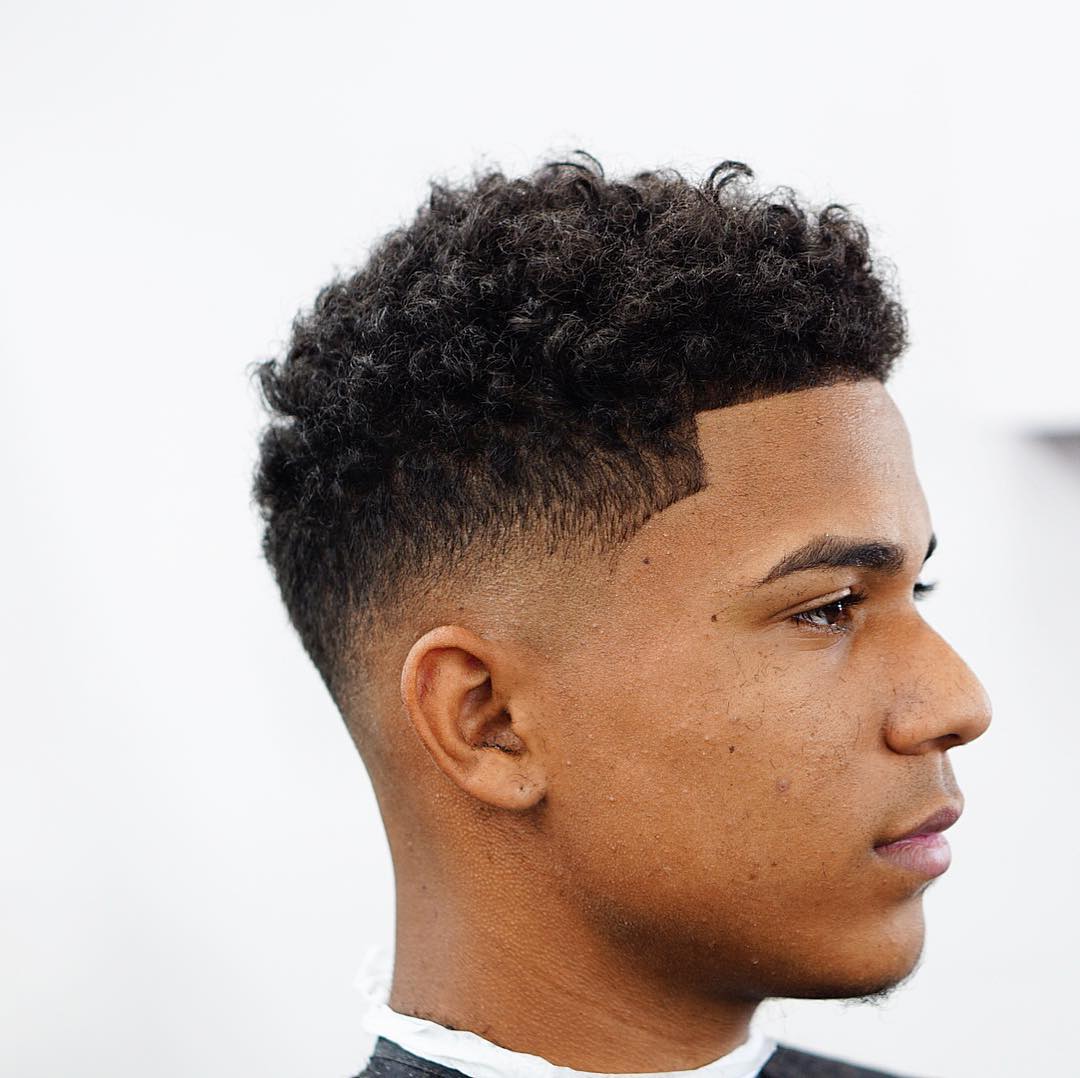 Natural curls with a low bald fade and crisp lineup.
Low Fade Crop Haircut + Disconnected Beard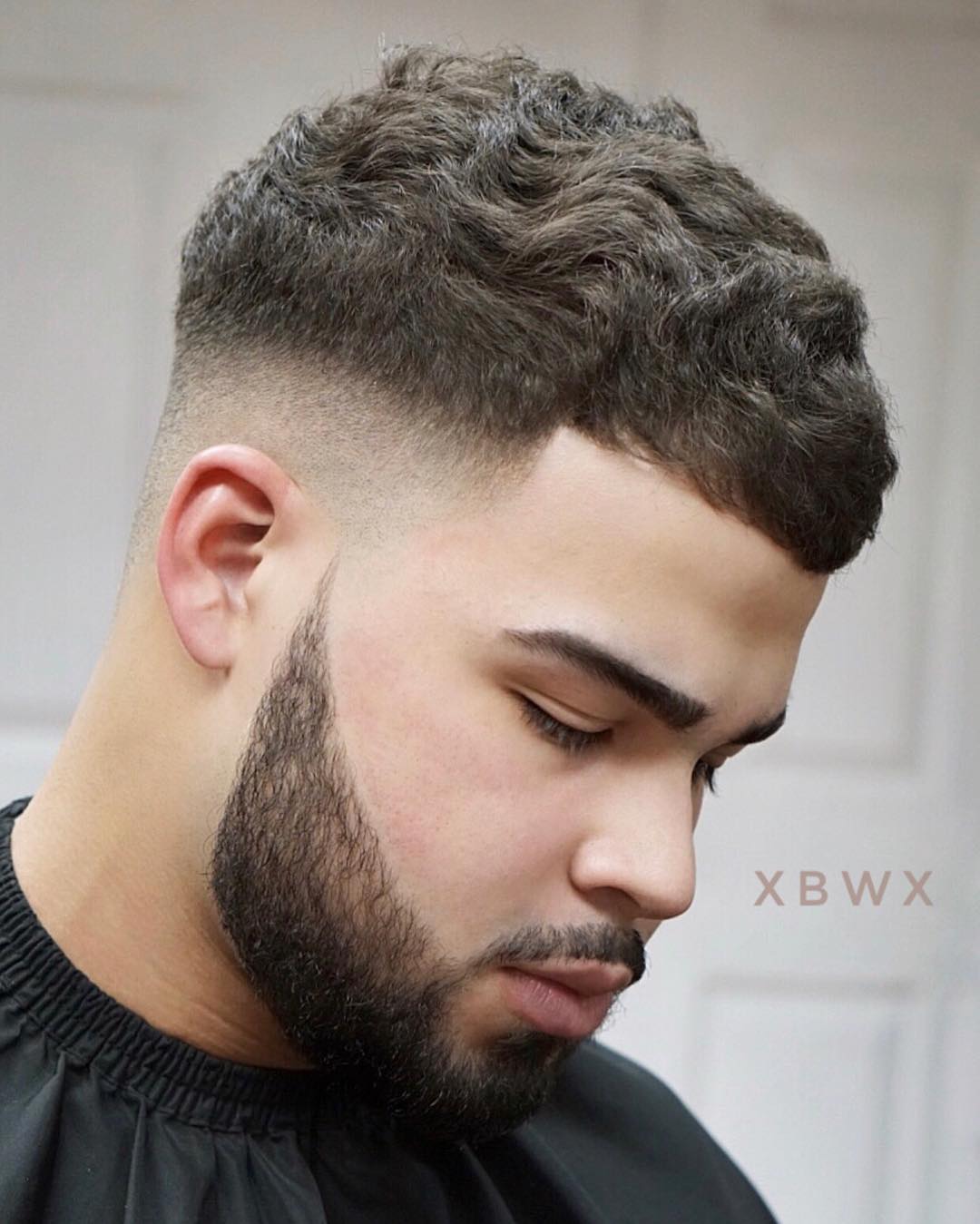 By xbigwesx
So there you have it, an excellent collection of the best men's fade haircuts coming out of the best barber shops in the world.
This post may contain affiliate links. Please read our disclosure for more info.