The beard is a stylish trend for 2015 that looks good on all men. Even better, beards balance out a lack of hair on top. Bald with a beard is a combination that works at every length, from designer stubble to full beards. Check out these pictures if you need more convincing.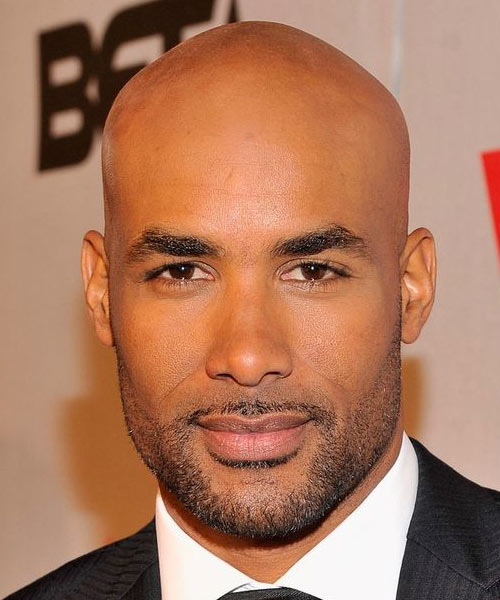 For guys that can't grow a full on beard or just don't want to, keep it short. Designer stubble is easy to maintain with clippers at home. Or take it to the next level like Boris Kodjoe with a short beard groomed into perfect angles.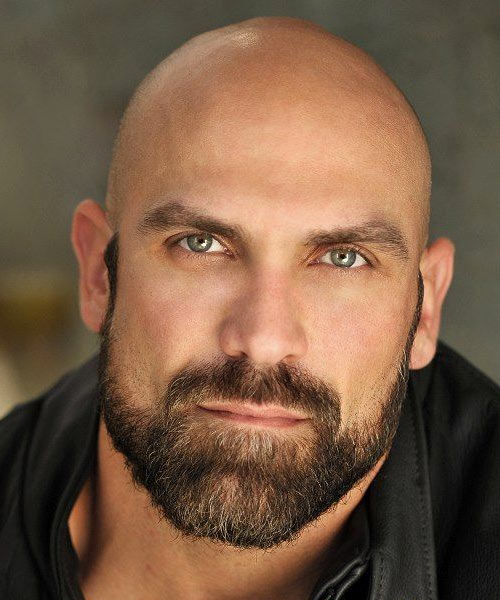 For many men, the testosterone that leads to hair loss also contributes to hair growth elsewhere. If that's you, why not grow a full beard. Mike DeMello has a groomed beard but the dense texture and dark color give it a bold presence.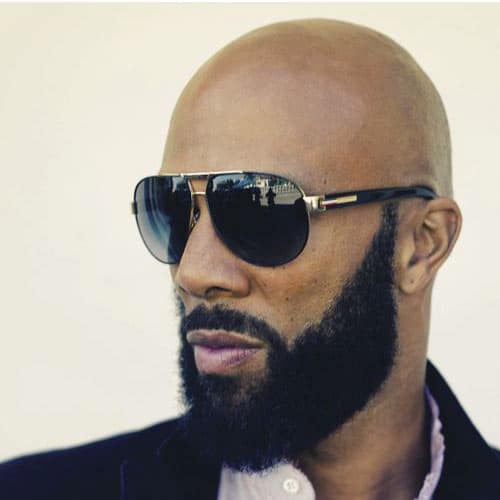 We talked about Common's signature beard and shaved head look before but it's good enough to show again. The mustache and cheeks are groomed into a distinct angular shape that contrasts with the arc of the exposed scalp.
Goalie Tim Howard wears his full beard with a curved mustache and shape to match his head. To get the best shape for your facial hair, talk to your barber about how long you want to go and what is flattering for your head and face shape.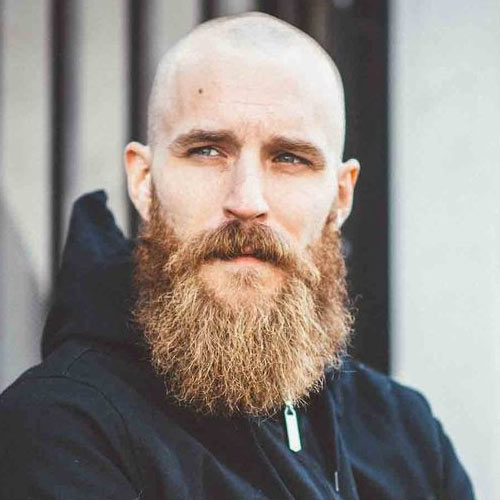 The only non-celeb in the group, this guy made the cut with an outstanding beard. The Garibaldi shape is characterized by a wide and rounded at the bottom. The mustache is also worn long. For something different, it could be styled into a handlebar.
If you don't have the hair on top, grow a beard. It's the men's hair trend that works for bald guys and looks great.