There are three main patterns of hair loss for men. There is the receding hairline, the widow's peak (a specific type of receding hairline), and the bald spot. These can occur independently but usually over time a receding hairline and bald spot will occur. That's the bad news.
The good news is that there are hairstyles that minimize the appearance of hair loss.The key to all these hairstyles for thinning hair is the transition between hair and scalp. Check out these haircuts for thinning hair for men, in order from the earliest stages to later stages of hair loss.
Receding Hairline
Usually beginning at the temples, the hairline starts to move up the forehead until you've got a fivehead. The exact pattern is a little bit different for everyone but these haircuts let you hang on to the hair you have for as long as possible.
The Slick Back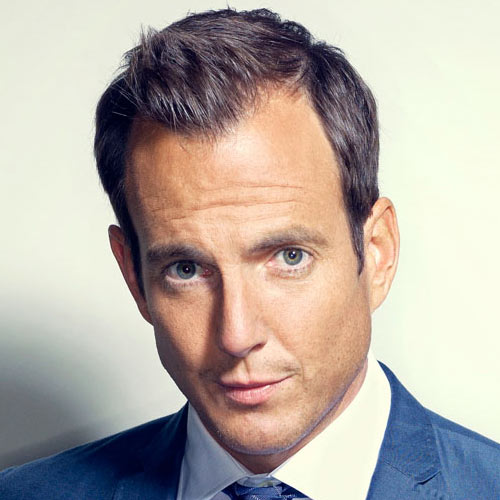 This distinctive hairline can be a product of genetics or thinning hair. The peaked hairline is nothing to hide. Try slicked back hair with some volume like Will Arnett (but not like Nicholas Cage). This cut is about an inch all over but appears longer.
This is also a great choice for the initial stages of thinning hair at the crown. For guys with a receding hairline, a similar cut but styled slicked across instead of back or loose with fringe also works.
The Blend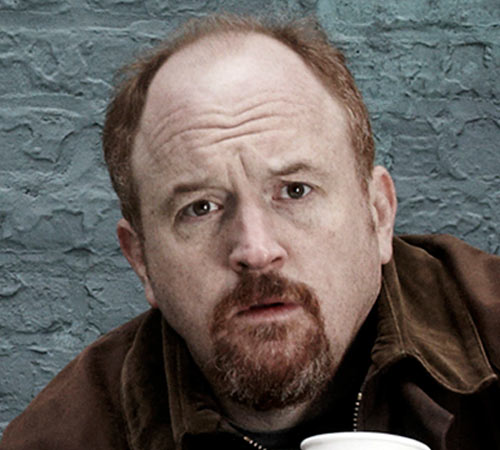 As hair continues to thin on top, surrounding hair looks thicker in contrast. If you don't want to go short, and you shouldn't feel like you have to, here's the cut for you. Louis CK makes the most of his hair with a cut that subtly transitions from scalp to thin hair to full hair. Keep hair on the short side unless you're ready to embrace the power donut.
The Buzz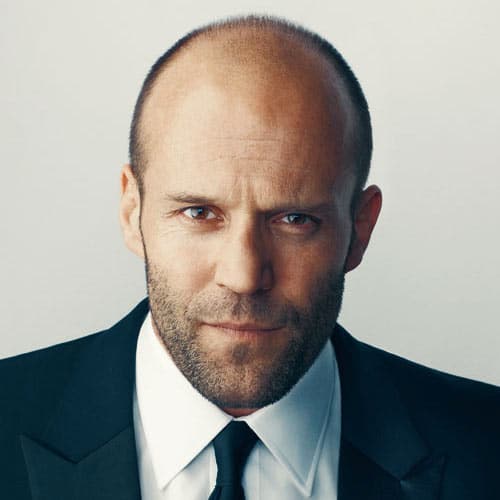 As hair loss advances, it's time to go shorter. If a shiny dome isn't your style, opt for a buzz like Jason Statham. The action movie star is a prime example of the relationship between testosterone and hair loss and he has handled it well. This buzz is one length all over so you can do it yourself. The beard is even shorter, balancing out less dense hair growth on top.
Power Donut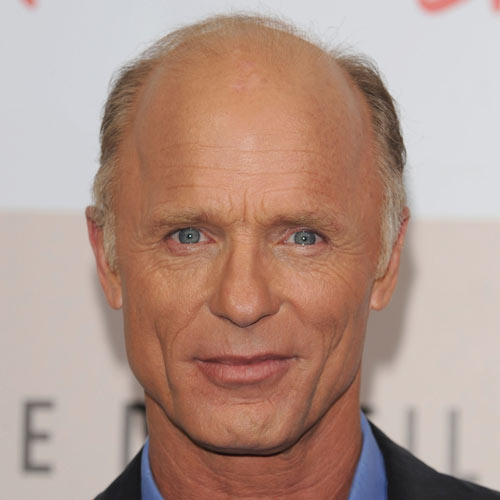 The current men's trend is to shave it off but there was a time that the power donut reigned. There's nothing wrong with going bald and it doesn't even look bad (we're talking to you Trump). Wear the sides longer and slicked back like Ed Harris. With confidence, no will notice that anything is missing.
Bald Spot
Also called Type O male pattern hair loss for the shape that it takes on, the bald spot is the easiest to disguise, especially if you're tall. During the first stages of hair loss, long hair can be slicked back over top. This year's top hair trend will cover a thin spot for a while. When that no longer works, it's time for a shorter cut.
Layering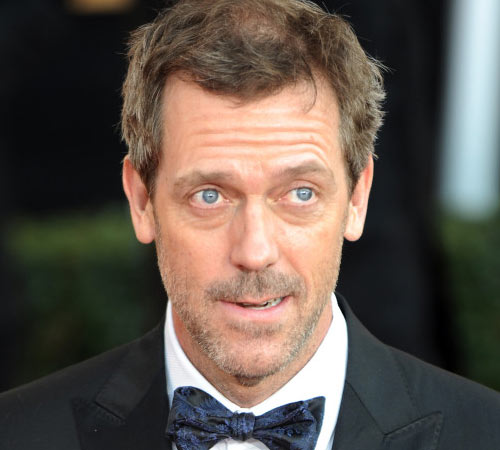 While his character Greg House has a full head of hair, Hugh Laurie is thinning at the vertex. For television, Laurie's hair is darkened with temporary color and filled in with a wig that matches his hair color and texture.
Laurie does not bother with that routine in life. Instead, he has the most flattering haircut for a bald spot. It's a relatively short haircut all around. Hair is shortest around the thin patch of hair and gets longer towards the hairline. Messy styling also helps minimize the presence of a bald spot. Style the cut with a lightweight product that gives some hold and texture but also allows for movement.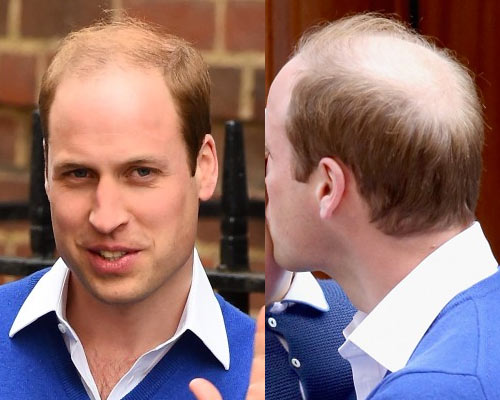 Prince William's hair has thinned on top with exposed scalp at the vertex. His current cut hangs onto length at the front for a wispy combover. The sides are layered to soften the transition from scalp to hair. It's a dignified way to handle hair loss.
Facial Hair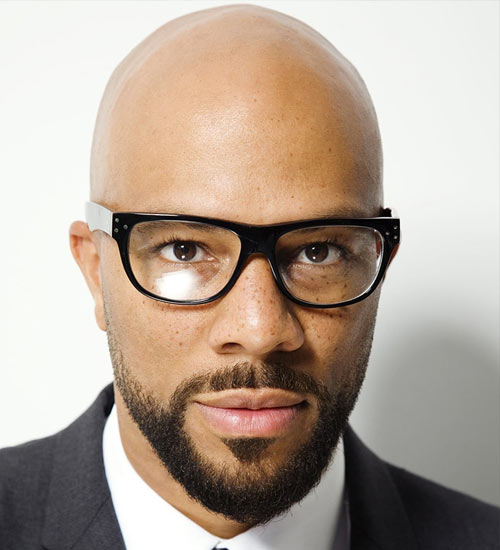 Walter White looked bad ass with his shaved head and goatee. Over the years, plenty of celebrities have embraced the bald with beard combination (as well as the power donut) including Patrick Stewart, Sean Connery, and Bruce Willis. For a more contemporart example, the shaved head with beard is also Common's signature style. Bold glasses balance the look but are not required.
These are a few of the ways to cut hair for men thinning hair. Every style can be adapted for your hair type and to create a unique look. As always, talk to your barber or stylist about your hair concerns and what you want. While many guys opt to go for the buzz when facing hair loss, plenty choose to hang on to their hair for as long as possible. Either way, with the hairstyles, you will look good.