Ryan Cullen is an exceptional men's hair stylist from Newry in Northern Ireland. Like many of the cuts we've seen by barbers from across the pond, these hairstyles are bold and innovative. Not satisfied with wash-and-wear cuts, these fresh looks combine expert barbering and unique styling.
Here are 5 of his recent cool undercuts, fades with hair designs, and highly textured looks for men.
1. Textured Hair + Skin Fade + Side Surgical Part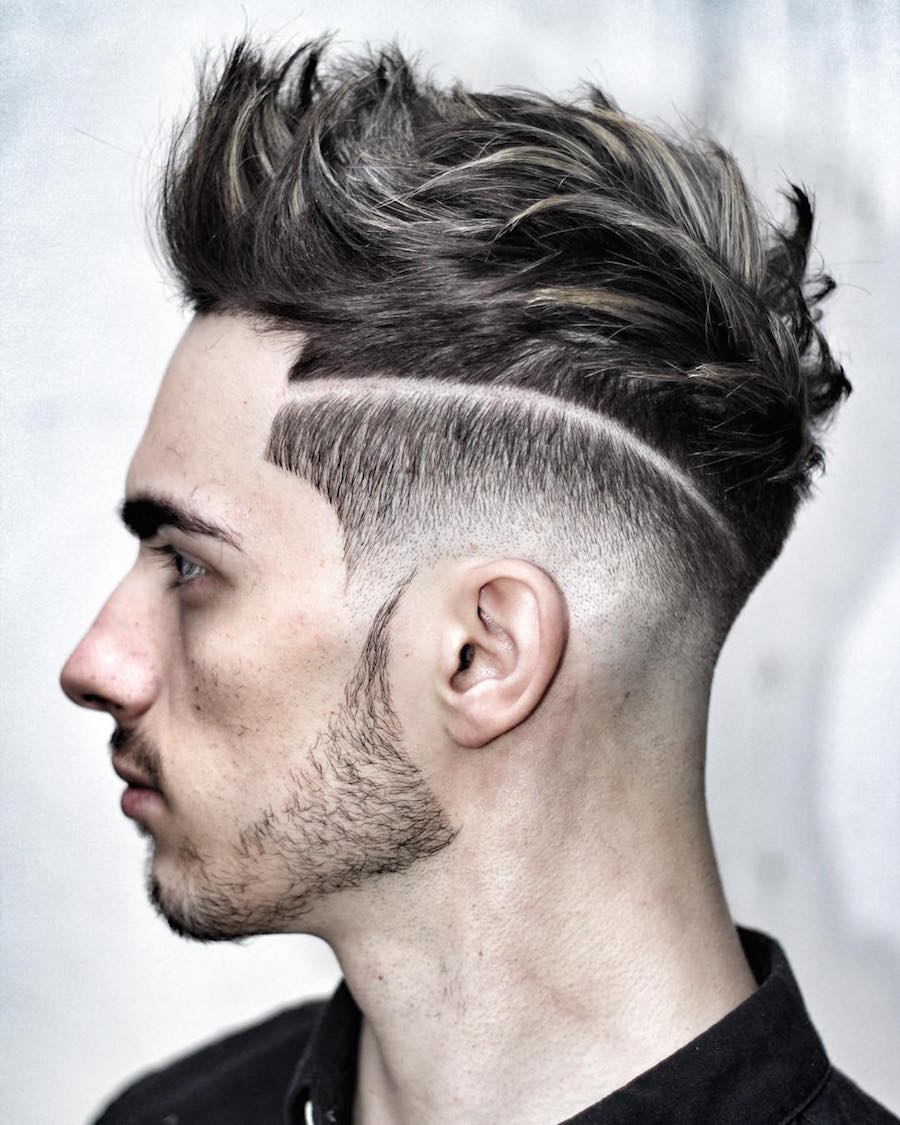 This fresh style is a happy marriage between precision barbering and tousled styling. The top features some ashy blonde streaks worn in textured waves at the back and spikes up front. The sides and back are short with a curved razor part at the temple above a skin fade down to the hairline. This exercise in contrasts is a winning combination.
2. Drop Fade Loose Combover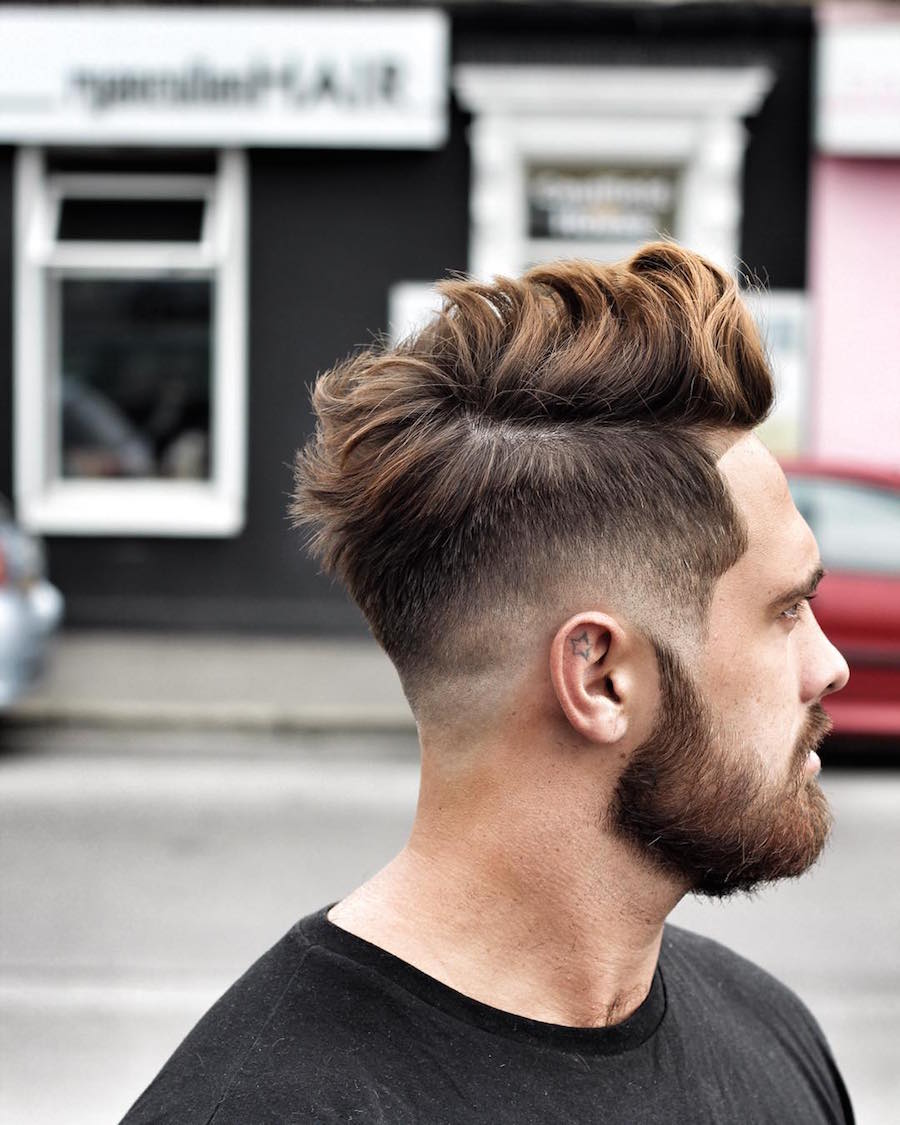 Here's another cut with length on top and faded sides. Thick wavy hair is worked across to one side with just enough messiness to keep it cool.
The rest of the head is ultra clean with a drop fade that follows the arc of the hairline behind the ear. You can keep the fade fresh with frequent barbershop visits but it also looks good growing out.
3. Long Curly Fringe + High Fade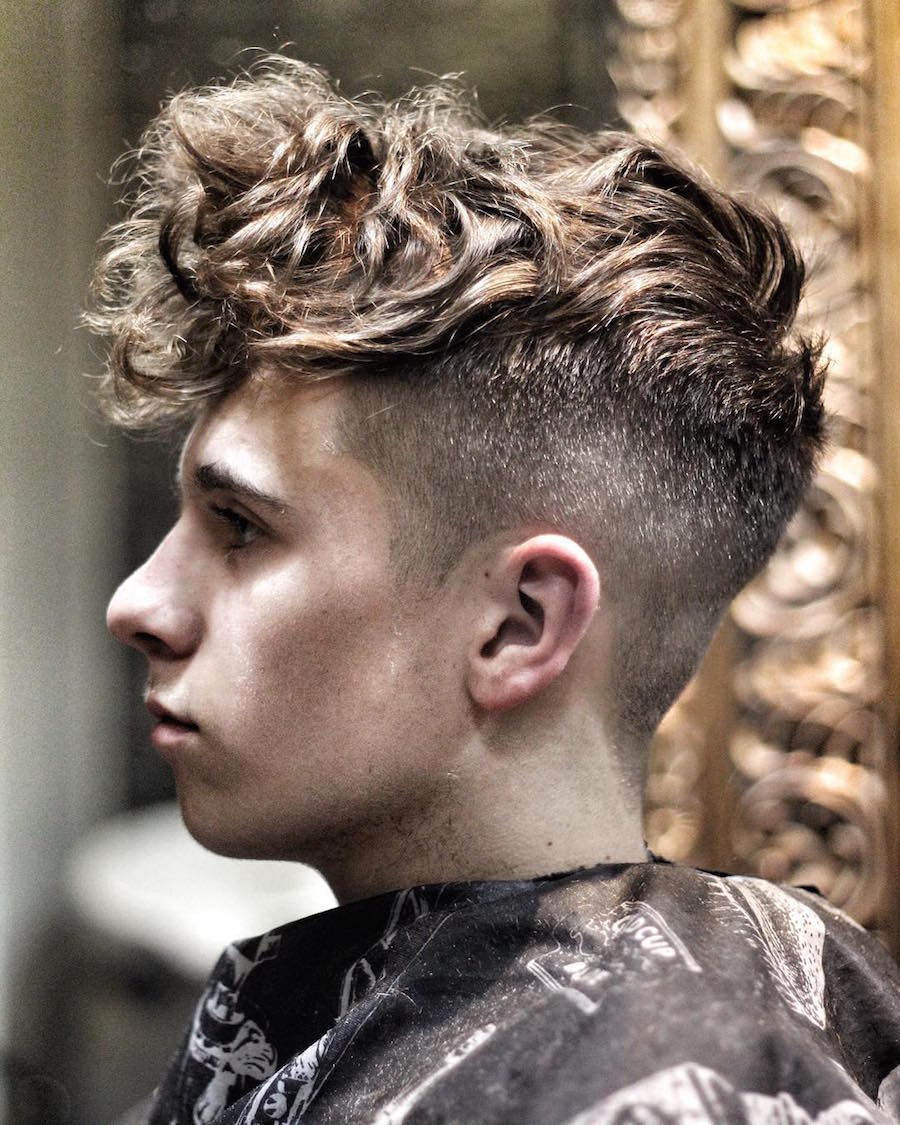 This long fringe with messy volume is one of this year's hot hair trends for guys. With the right haircut, curly hair practically styles itself. Layering and keeping the sides and back short makes it easy to let curls do their thing.
Just use a touch of curl cream or lightweight product to define curls and tame frizz. The high fade keeps sides ultra short and clean cut.
4. Mid Fade + Thick Textured Hair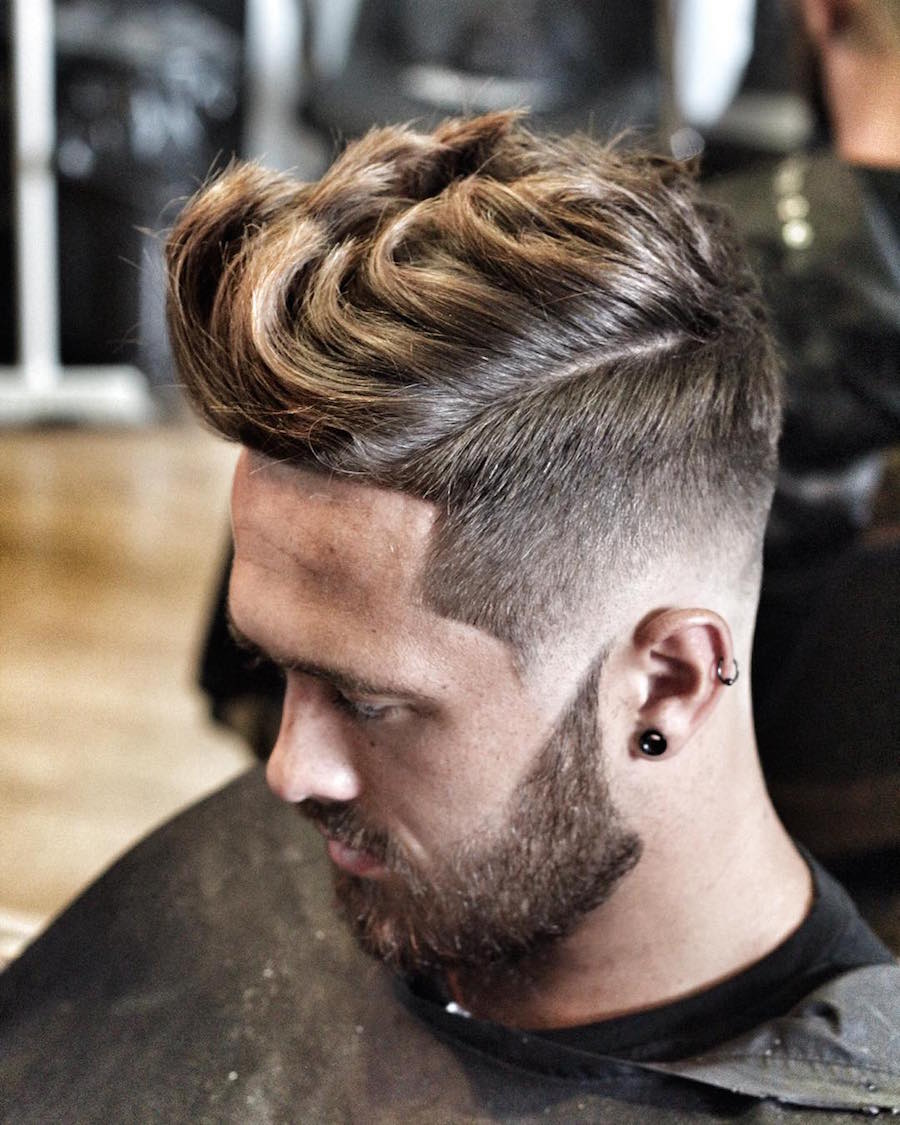 This men's cut gets lots of depth from hair color and multiple textures. The top is styled into thick waves that curve towards the center of the head in a modern version of the ducktail.
Achieving this distinct look requires a combination of blow drying and hair product. One way to get strong hold with less product is by using a gel or gel-type product on damp hair before applying heat. This helps train hair to stand up and means another product can be applied for hold and texture.
In addition to the skin fade, the edges of the forehead are defined with a lineup for a crisp and geometric finish.
5. Shadow Fade with a Step and Texture on Top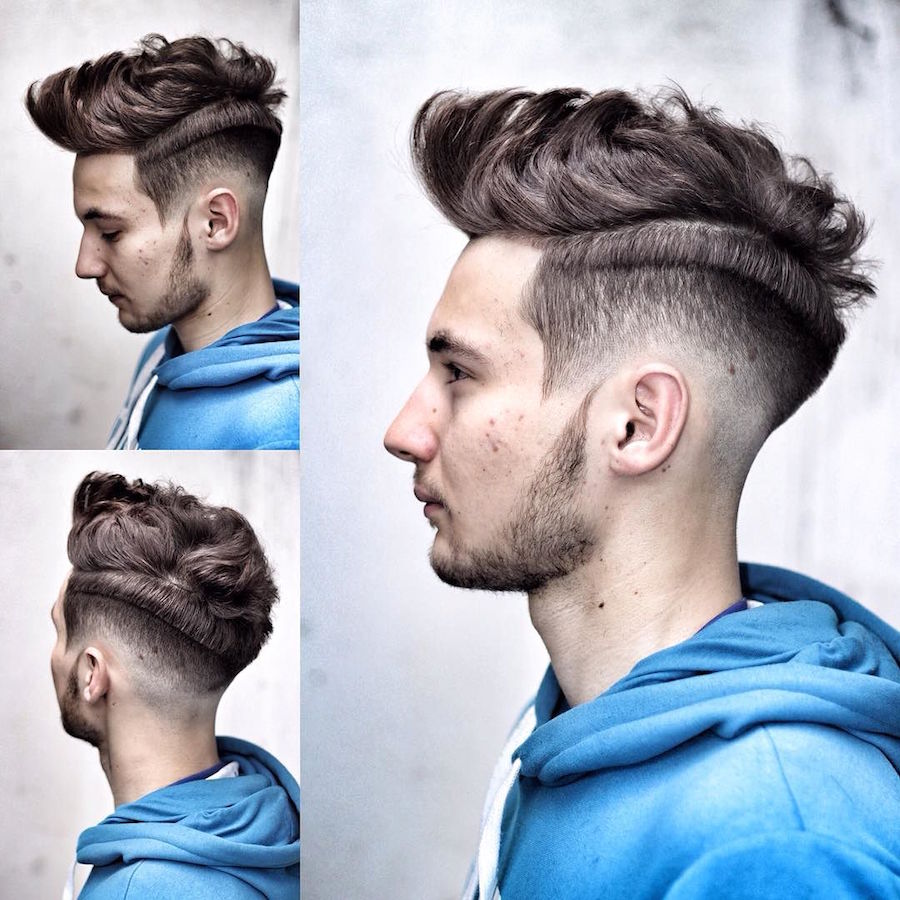 If you're looking for a unique look, let your barber know and they will be happy to unleash their creativity. Ryan Cullen does it again here with a cut that stands out from the rest.
The main highlight hair is the prominent step below the part that adds unexpected dimension. On top, hair is artfully textured with lots of height at the front.
Last but not least, note how the angle of the sideburns works with the beard. This makes the beard and haircut work together seamlessly. Most barbers also trim beards so get your whole head done up at once for the most together look.